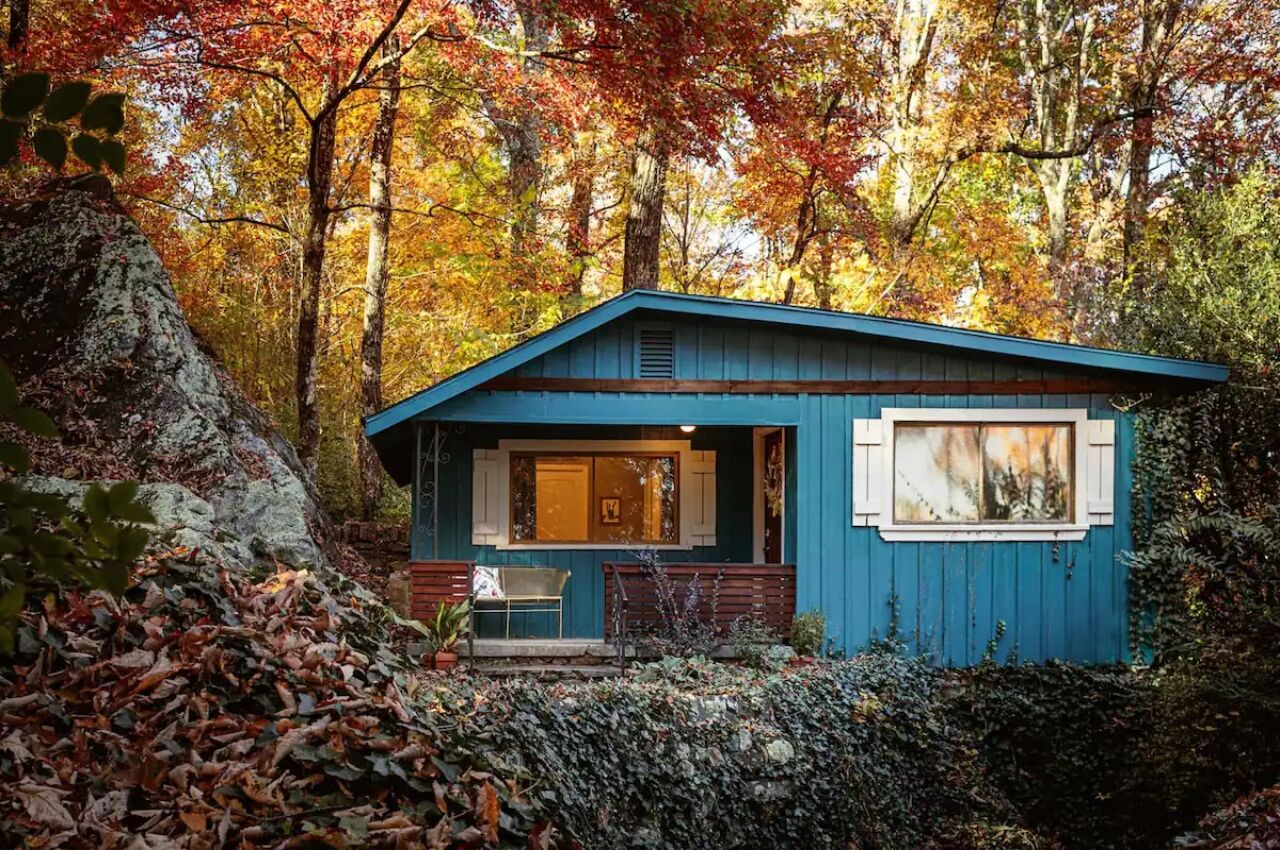 The charming city of Chattanooga is a hub for outdoor and urban adventure. Nestled along the Tennessee River and in the foothills of the Appalachian Mountains, the city gives the best of both country and city vibes. Get a head start on your Chattanooga getaway with one of these Airbnb rentals.
Traveling to Tennessee? Check out Matador's top Tennessee accommodation guides:
We hope you love the Airbnb Chattanooga, vacation rentals we recommend! Just so you know, Matador may collect a small commission from the links on this page if you decide to book a stay. Listed prices are accurate as of the time of publication.
Downtown Chattanooga Airbnbs
Skyuka Chalet Retreat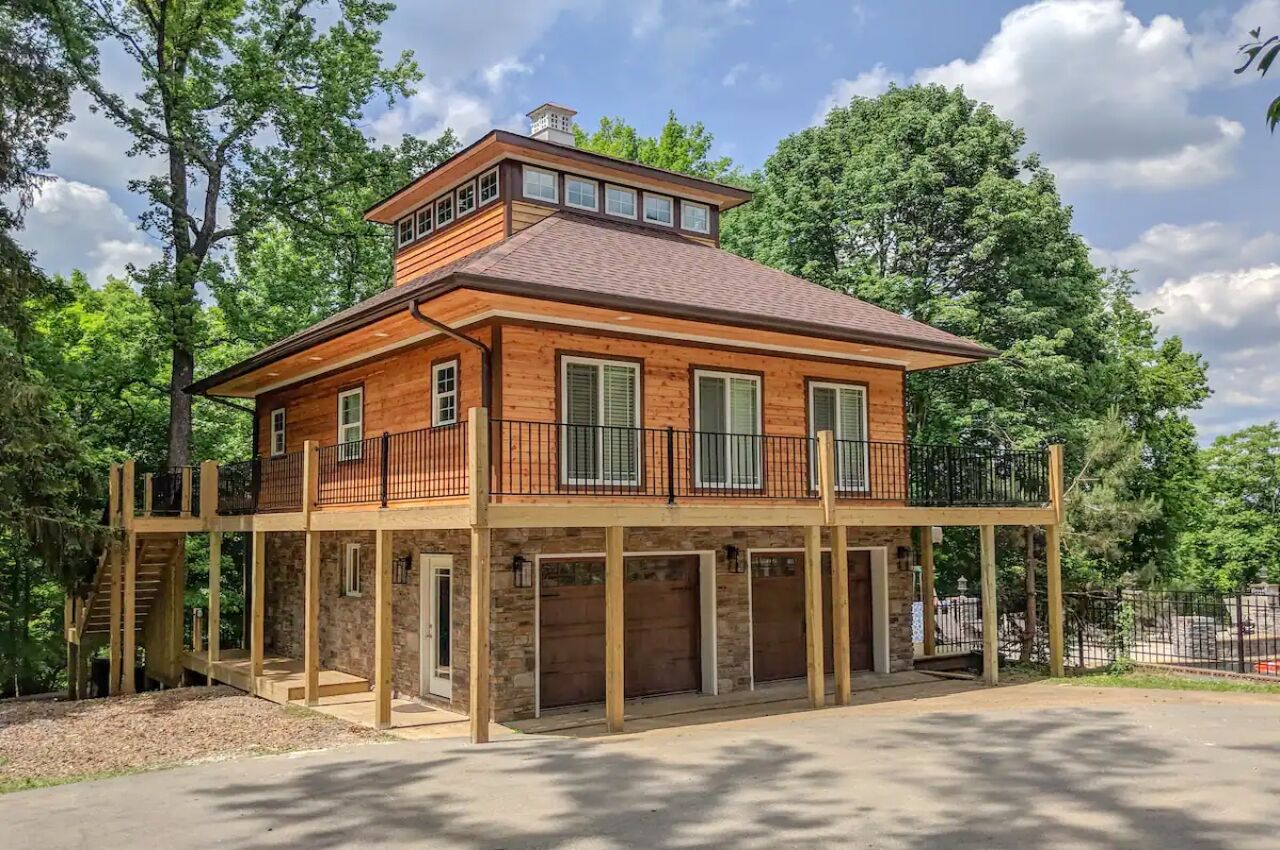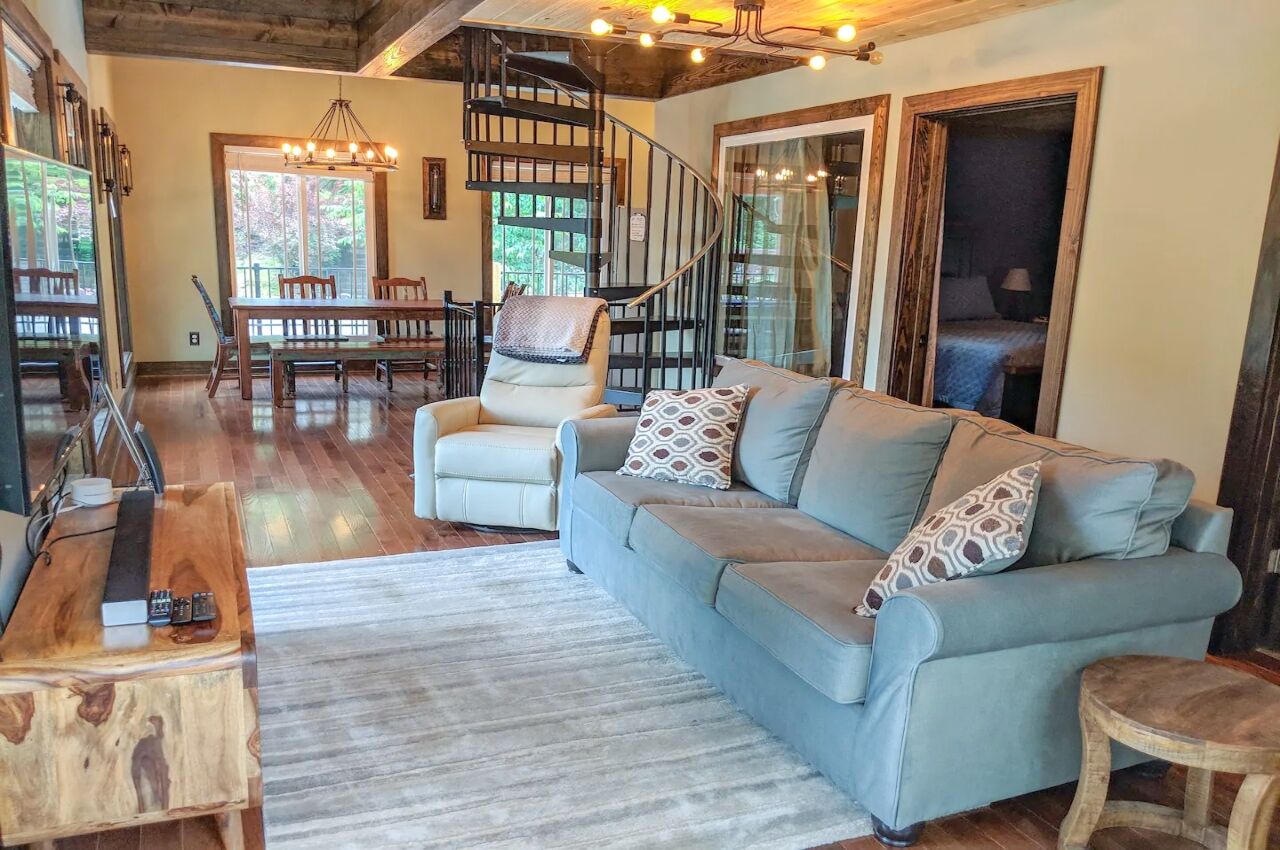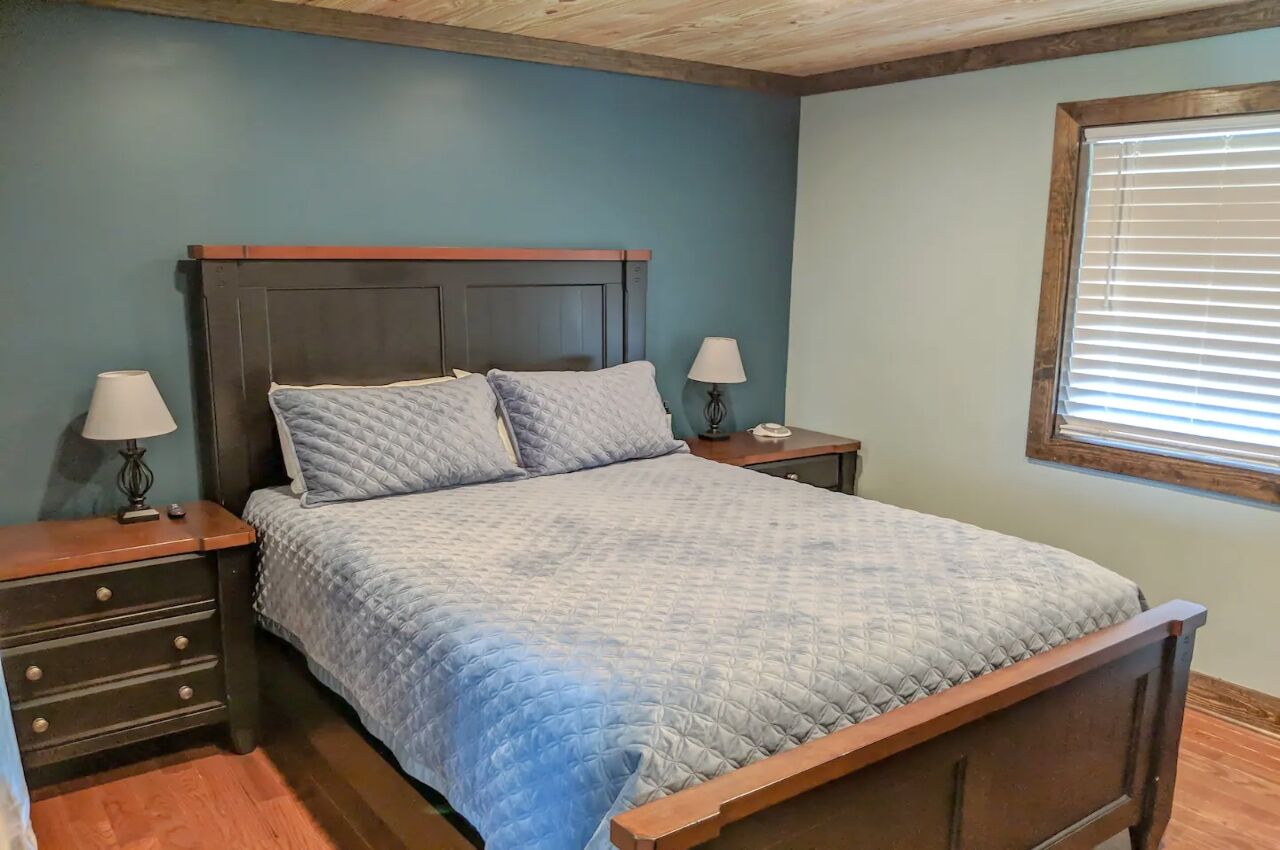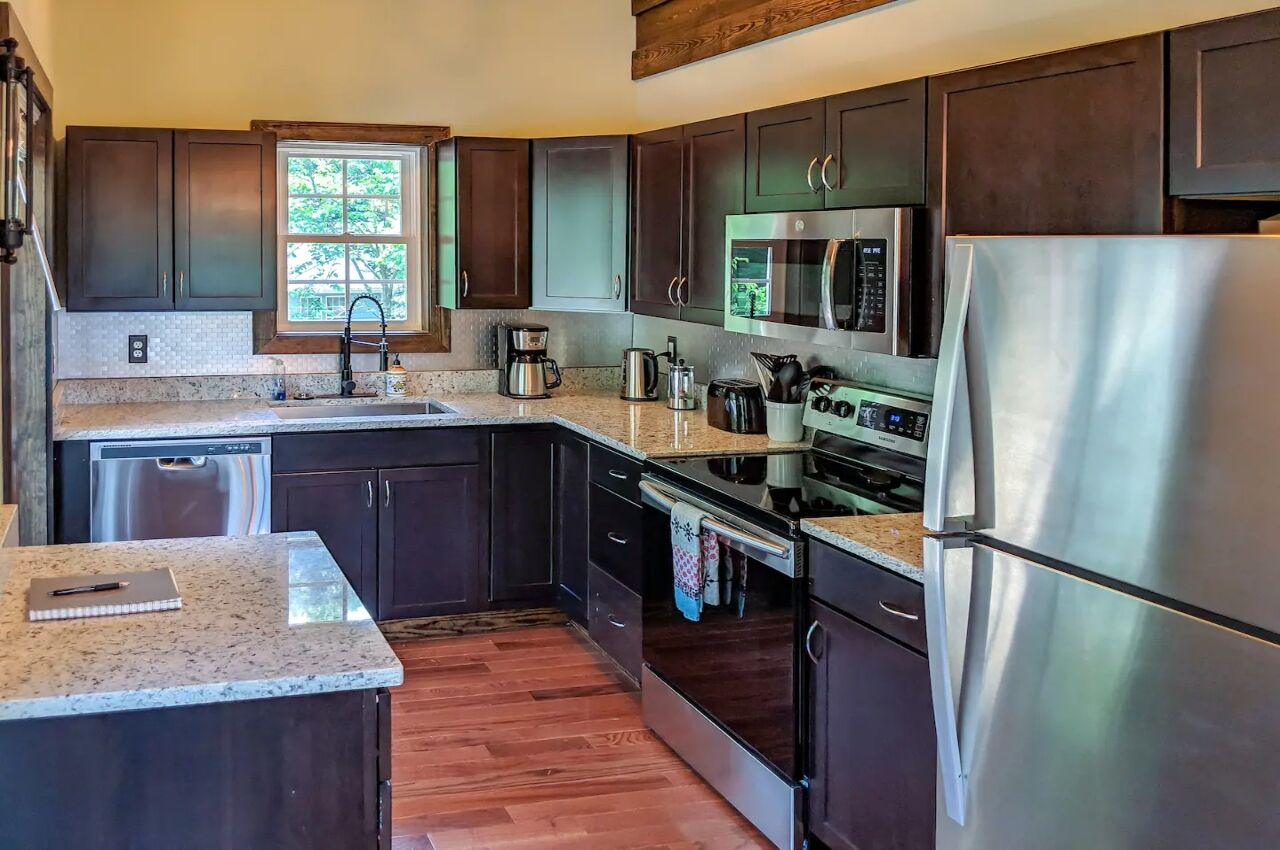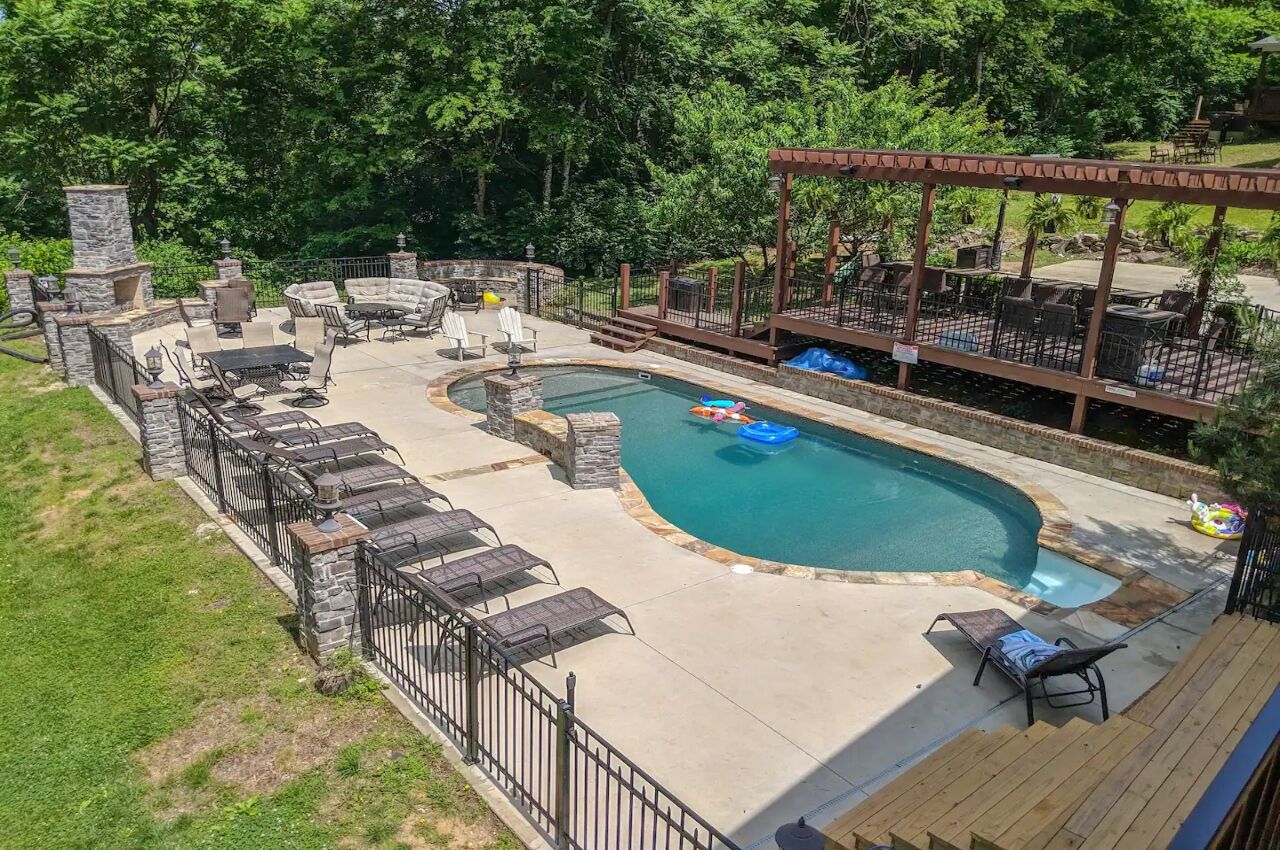 This chalet retreat is perfect for a secluded and quiet place. This spacious chalet overlooks the Tennessee River and is surrounded by the National Forest. The chalet has a wrap-around deck, a private hot tub, a resort-style pool, and a fire pit. If you're looking to explore Chattanooga Attractions, the chalet is near Downtown Chattanooga, Ruby Falls Lookout Mountain, and other popular Chattanooga attractions.
Six guests, two bedrooms
Price: $179 per night
Quiet Bliss home with quick access to everything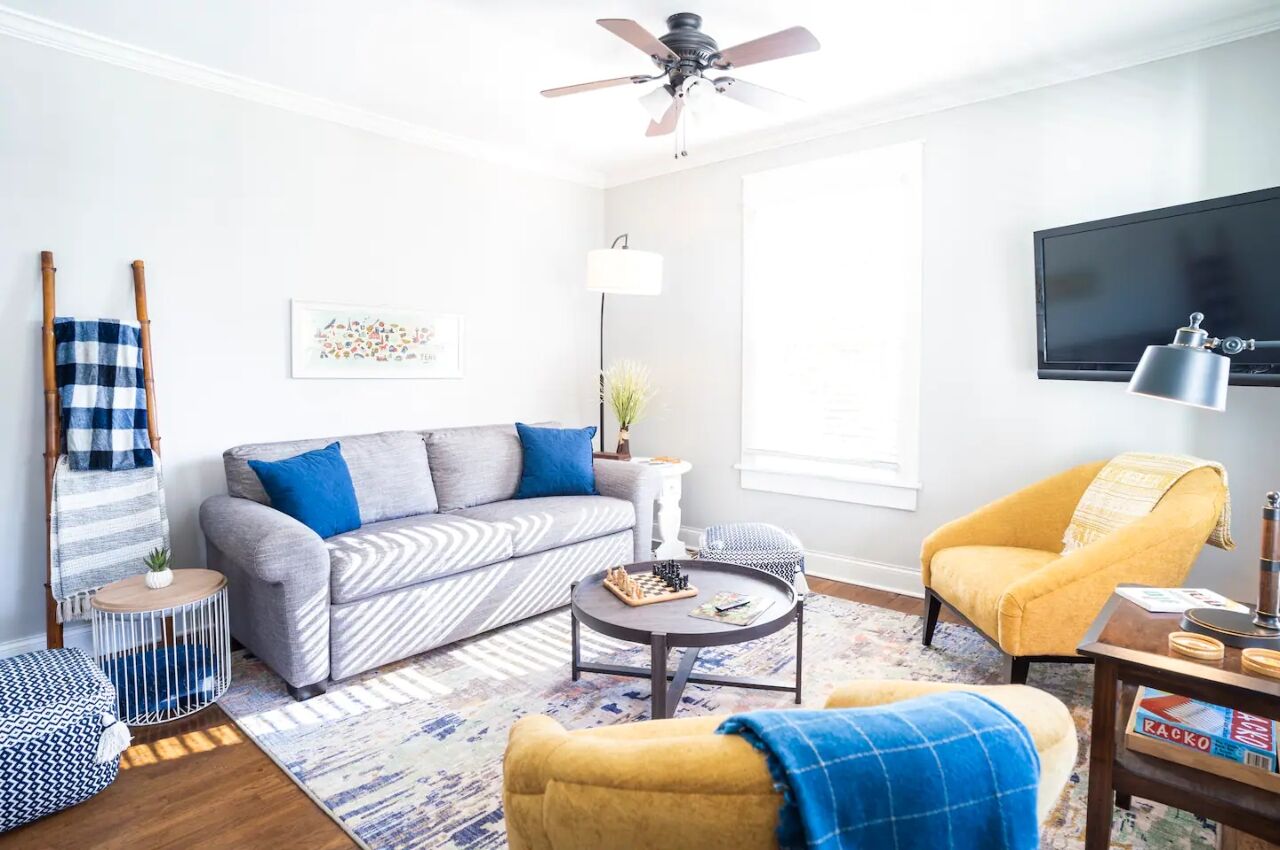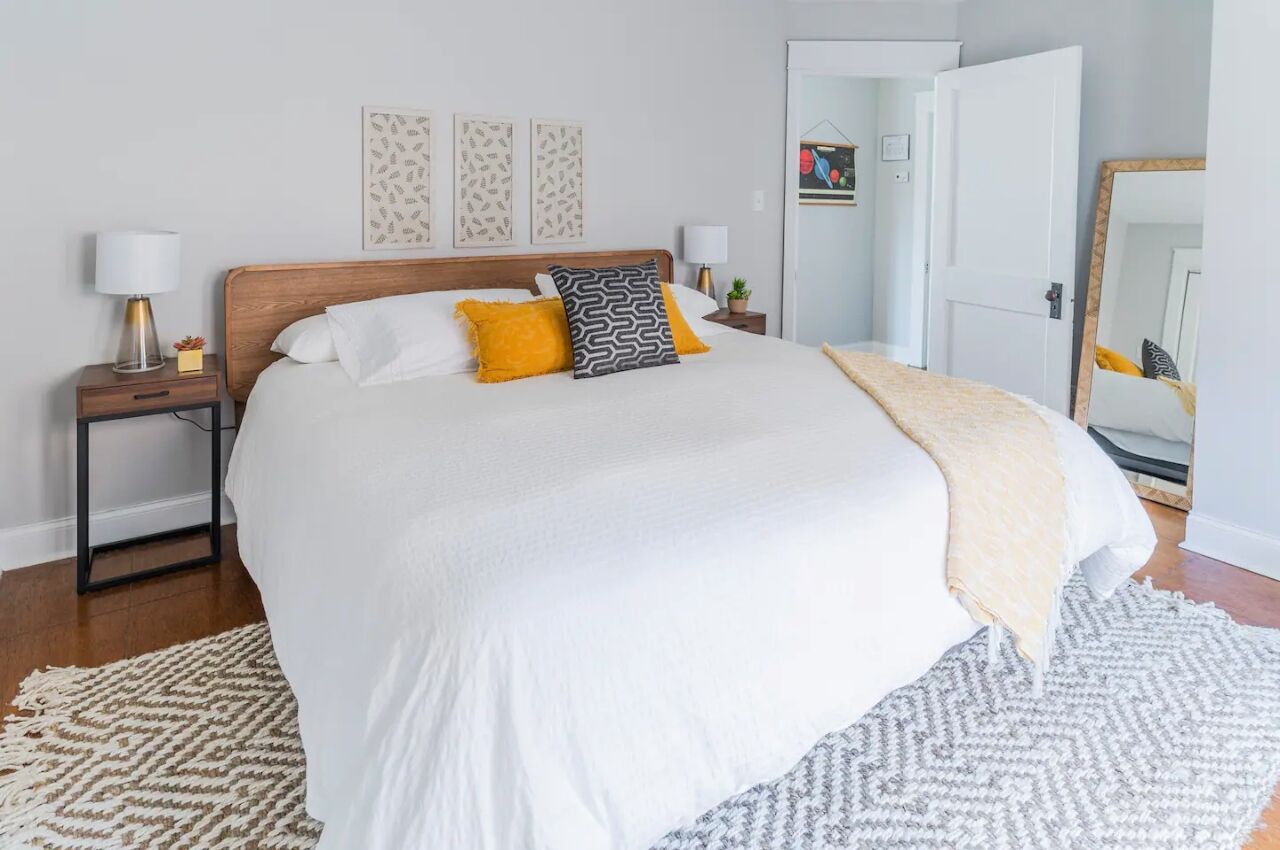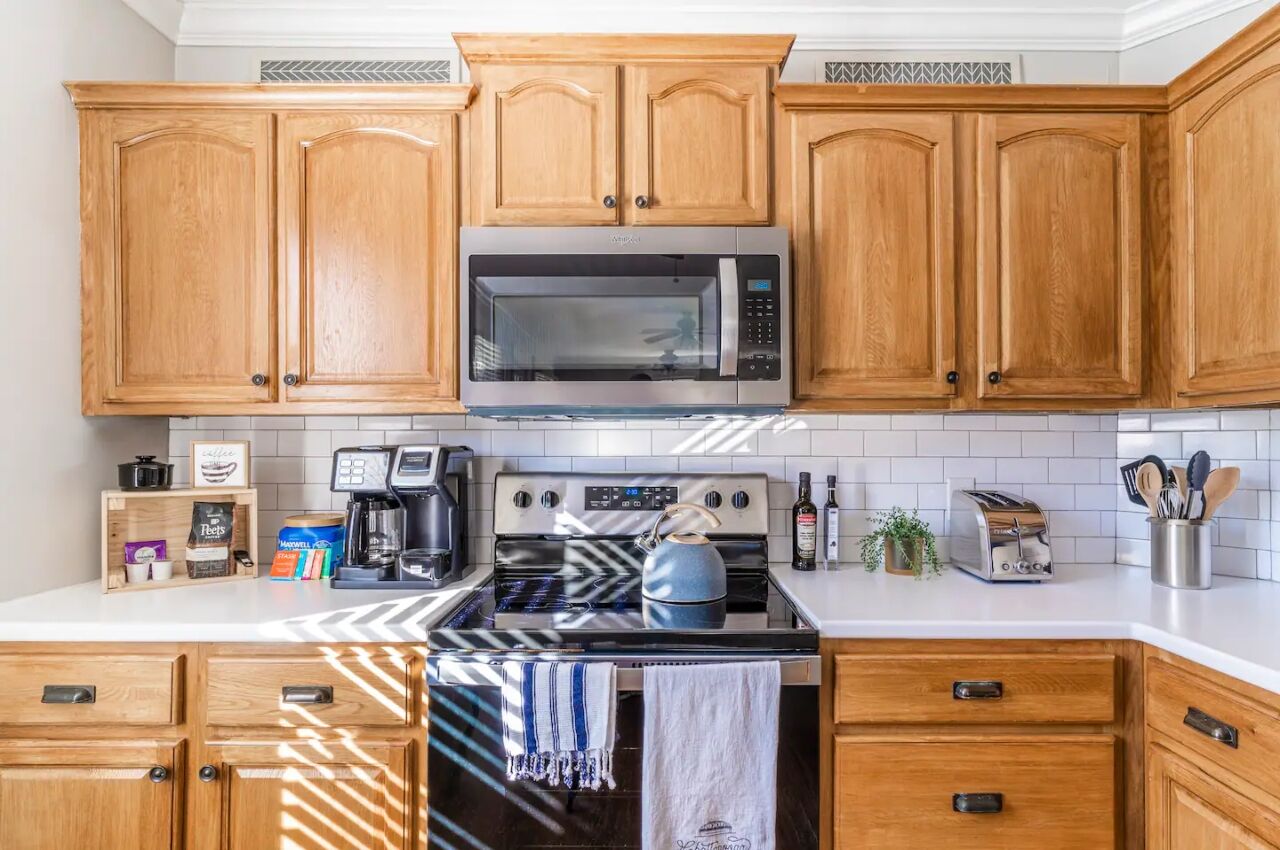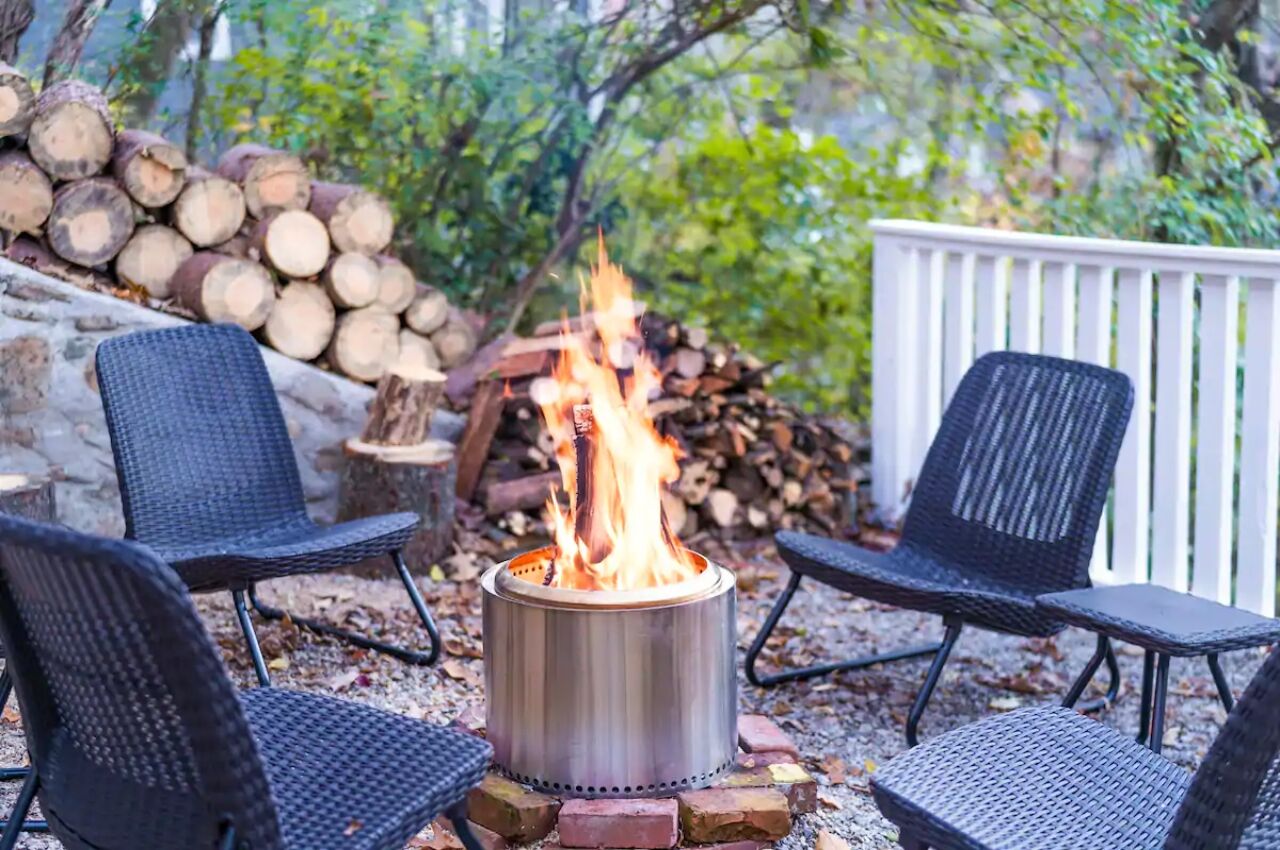 Stay at this quiet, cozy home on your trip to Chattanooga. This cozy home features a spacious and comfortable backyard with a fire pit and grill, and the house has quick and easy access to everything in town. Get the best of both worlds at this home that's perfect for a relaxing or busy stay in Chattanooga.
Six guests, two bedrooms
Price: $98 per night
Luxury downtown condo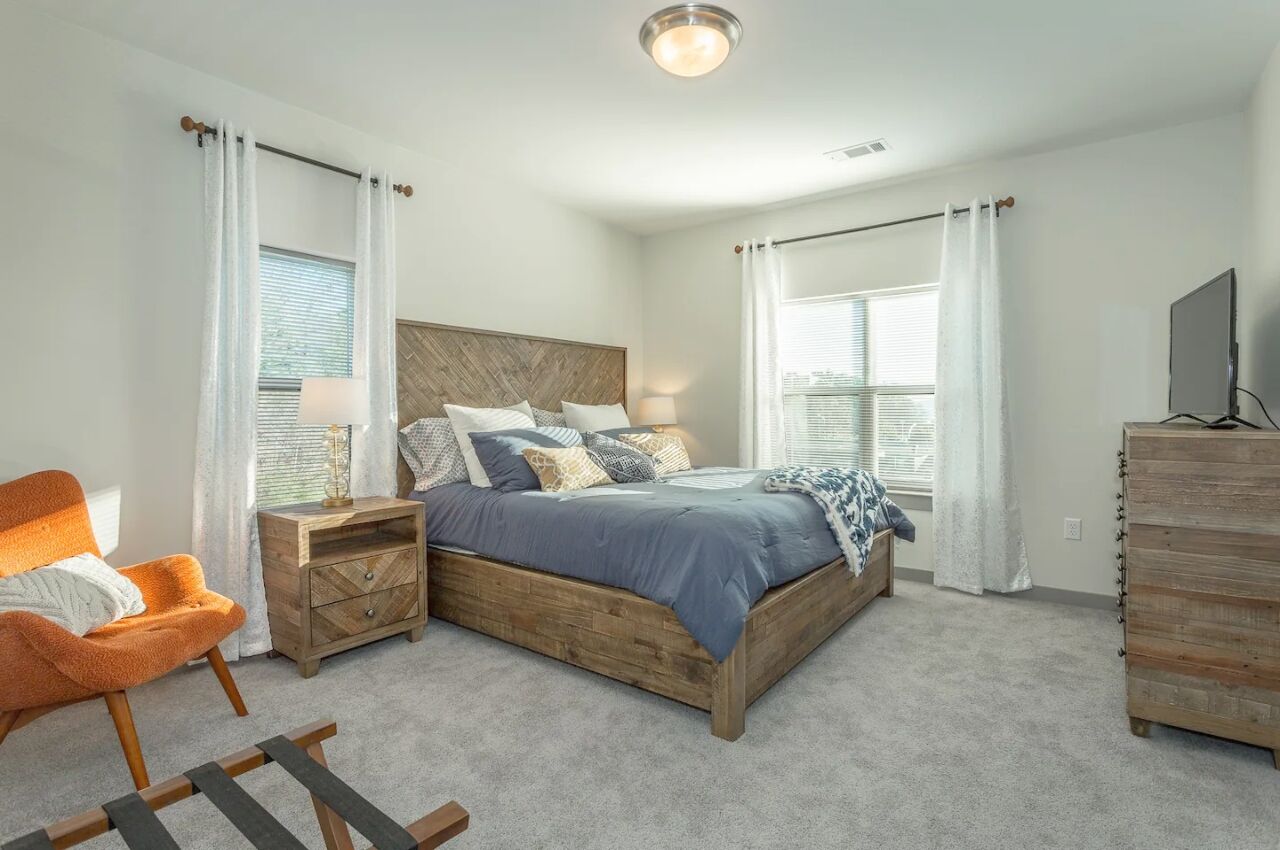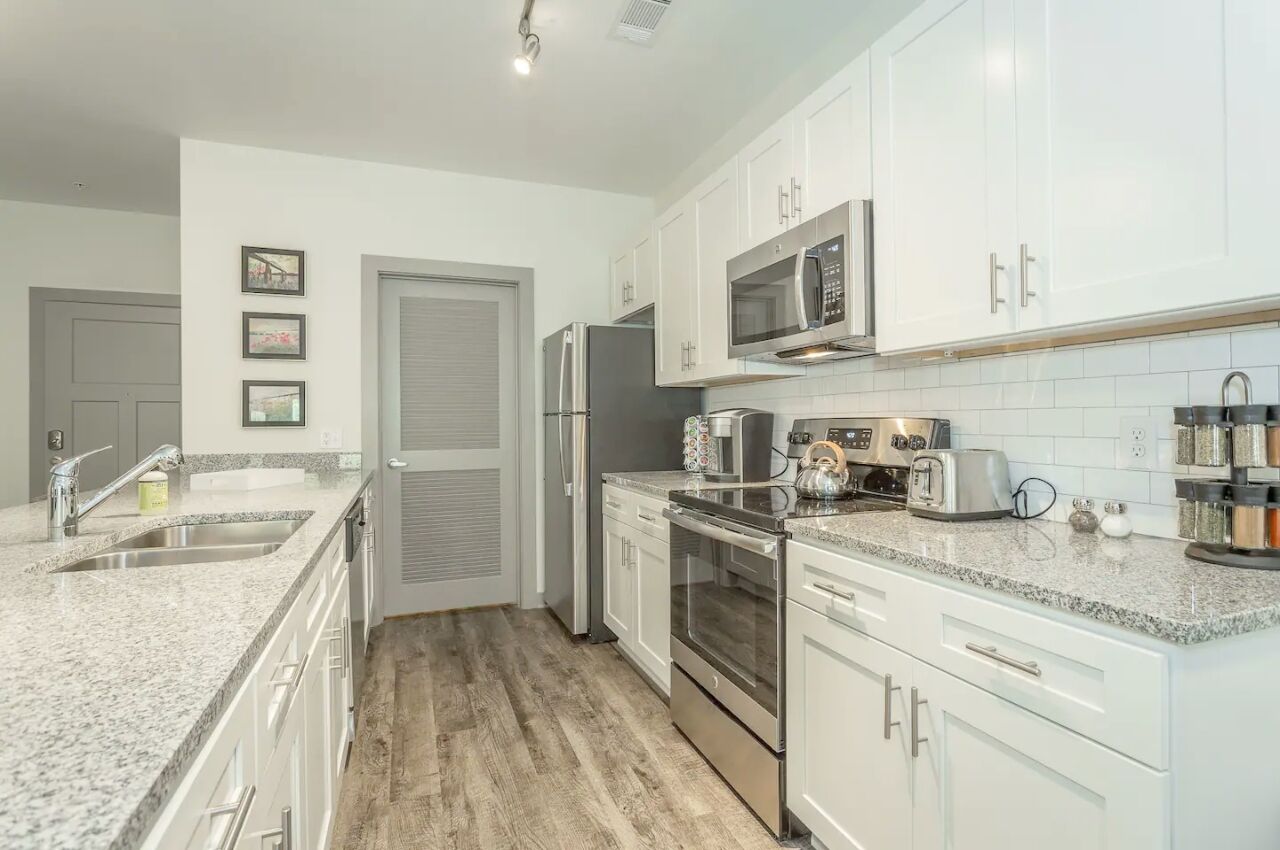 Enjoy Downtown Chattanooga and all of Chattanooga's attractions by staying at this downtown condo. This modern condo features a spacious living room, kitchen, and balcony overlooking Chattanooga Whiskey and Lookout Mountain. The condo is within walking distance of everything downtown, like the Aquarium, restaurants, and more.
Seven guests, two bedrooms
Price: $192 per night
Retro-themed Chattanooga Airbnb with pool and hot tub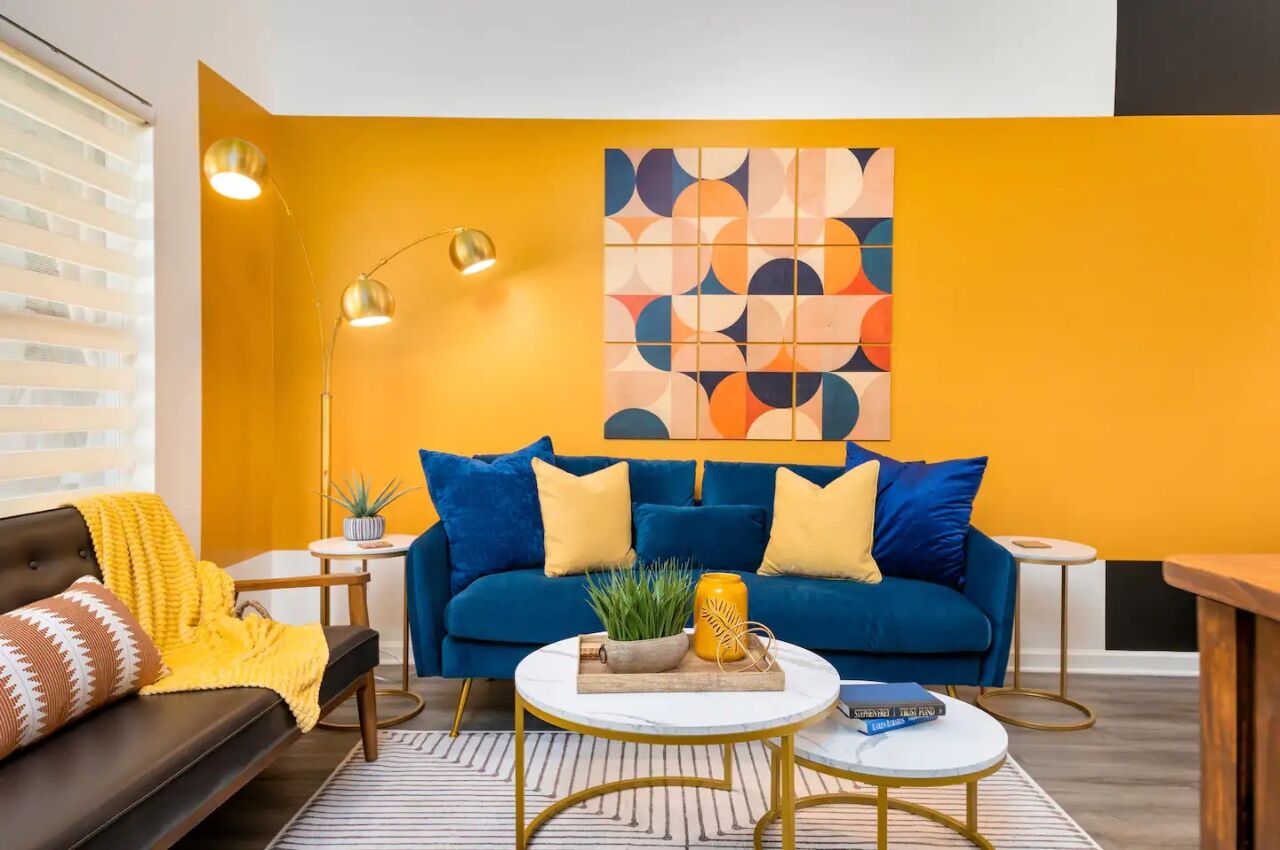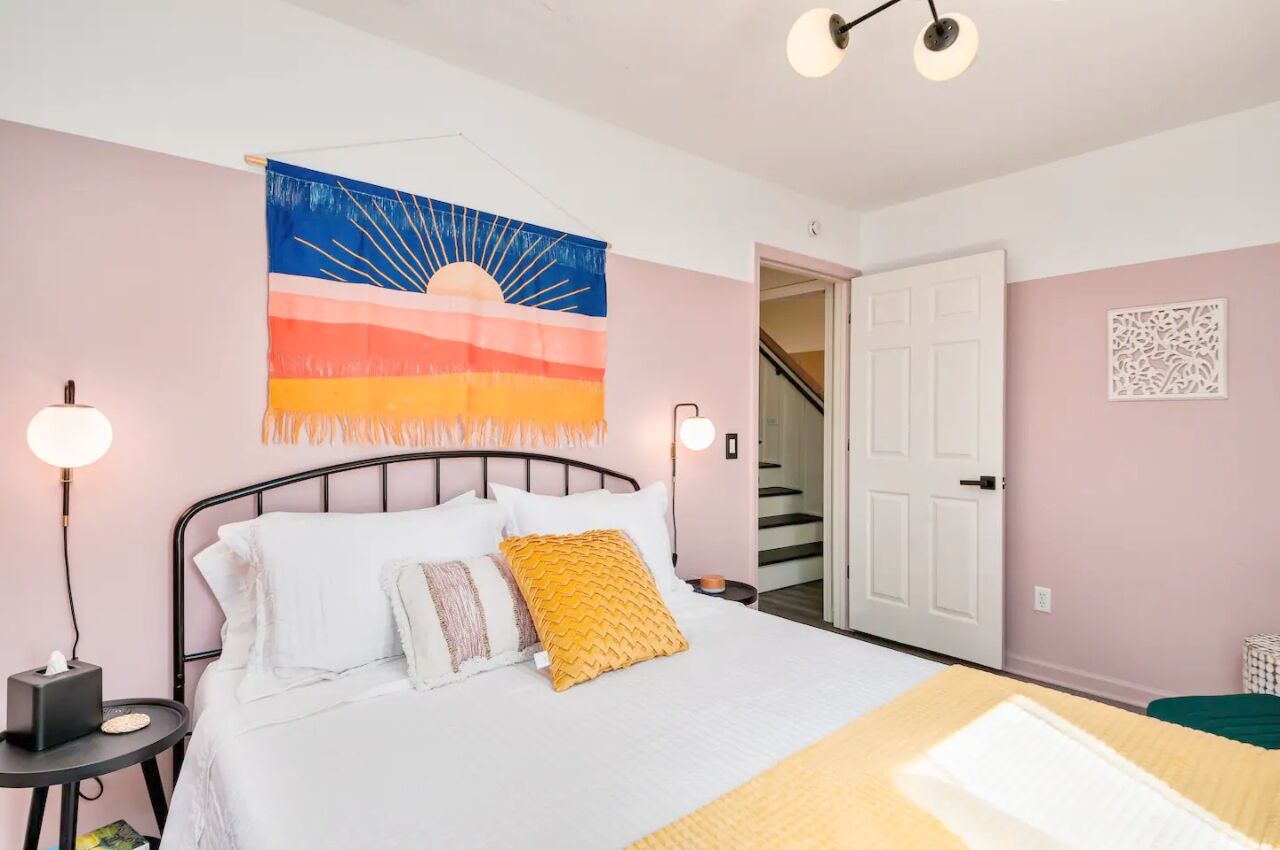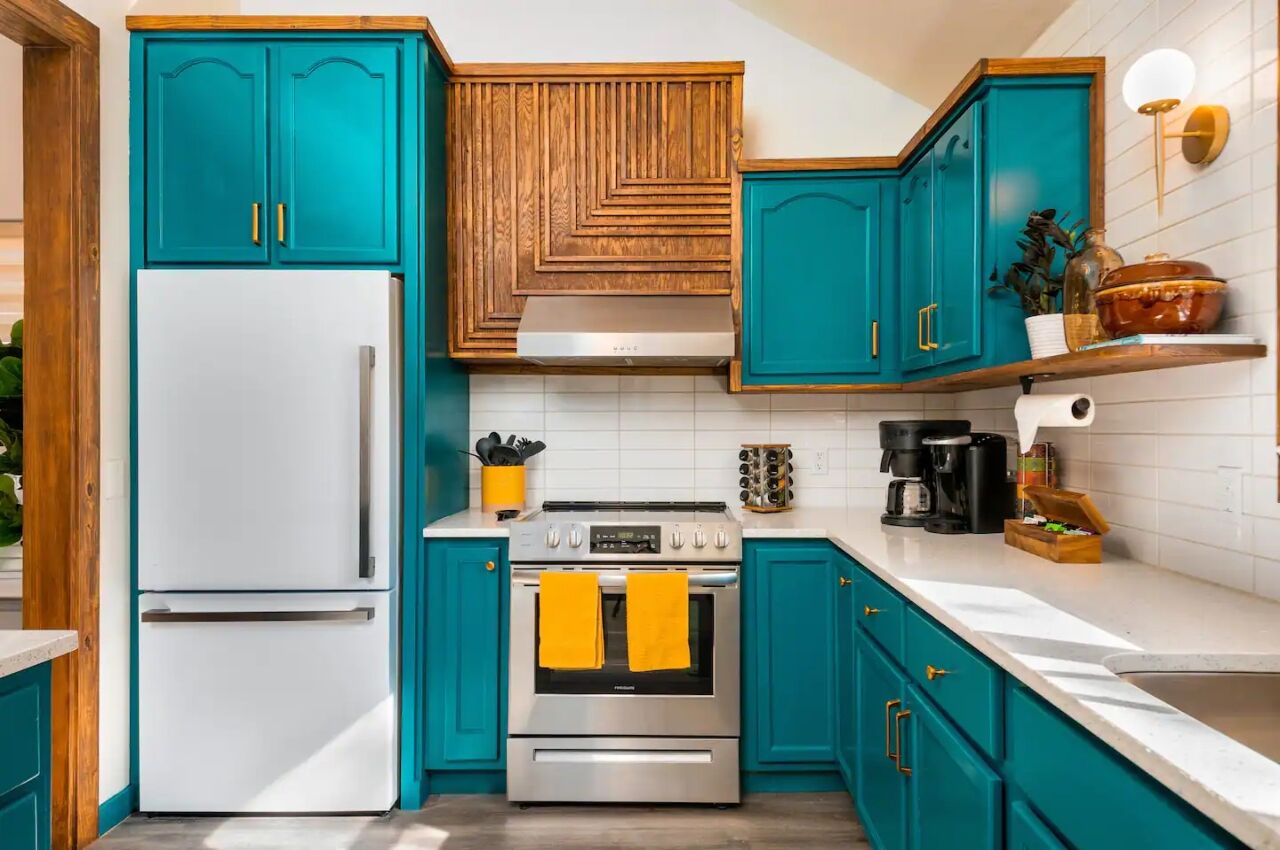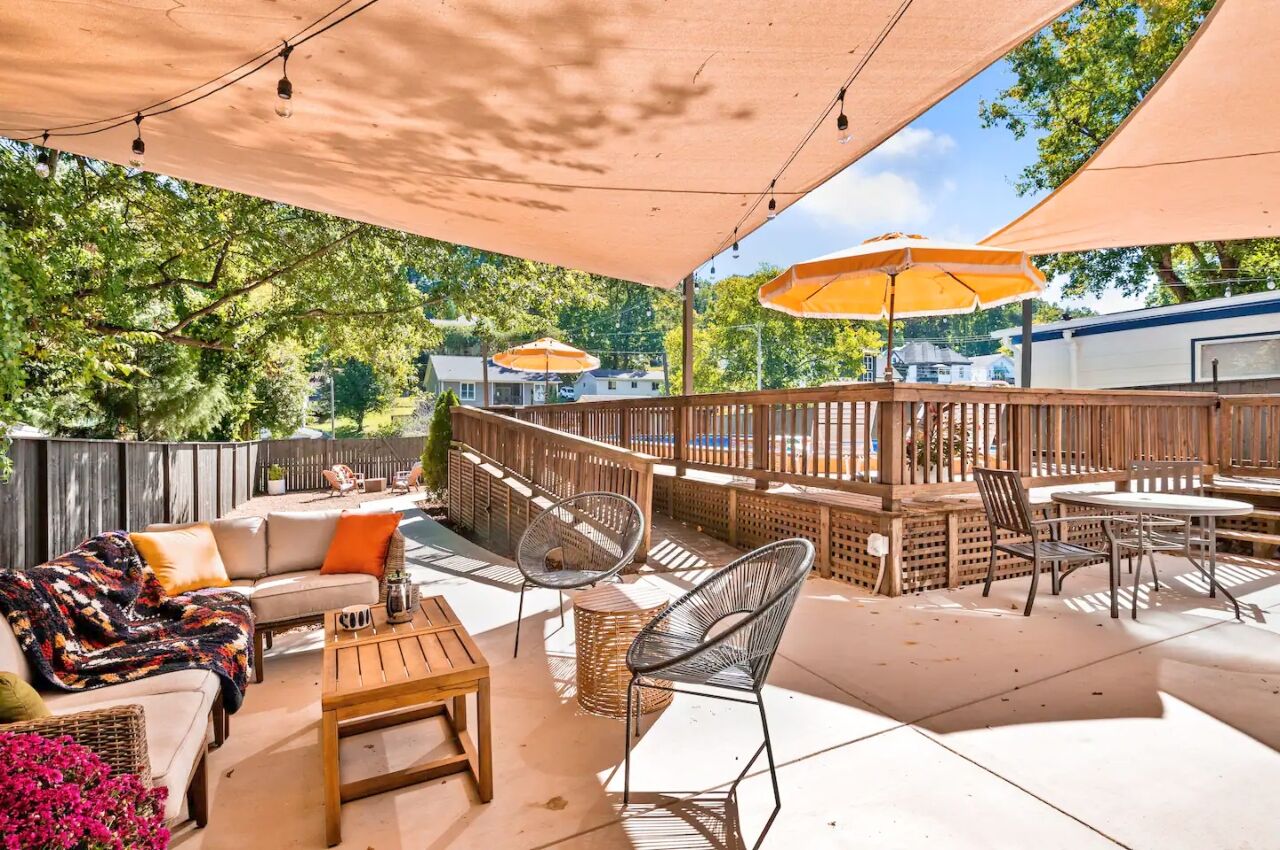 Welcome to this colorful Airbnb Chattanooga home. This retro-themed home is where you can come to relax and unwind and enjoy your time in Chattanooga. This home features all the amenities you need for a good time, like a private bar/lounge area on the main level, a spacious backyard with a pool deck, and a pool smokeless fire pit perfect for outdoor activities.
Ten guests, four bedrooms
Price: $332 per night
Private home minutes away from downtown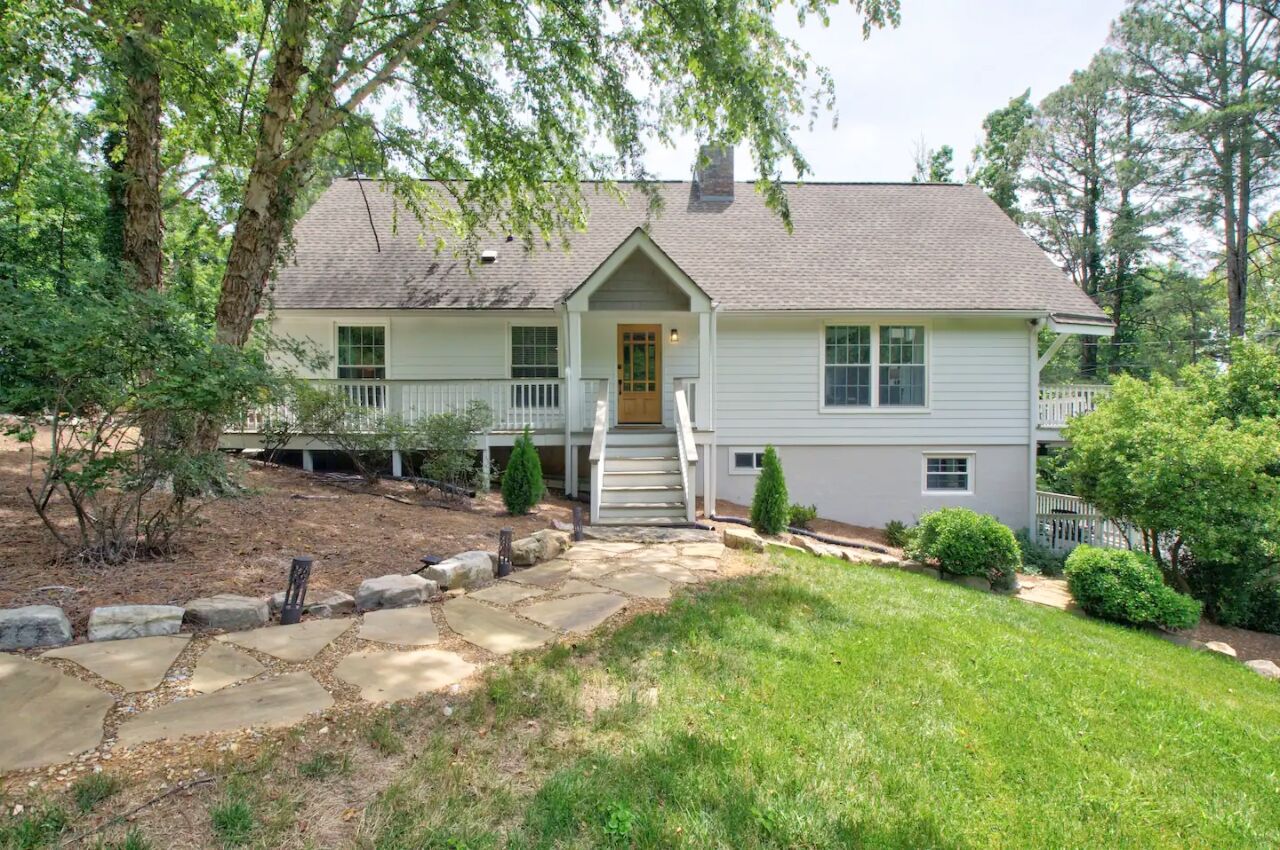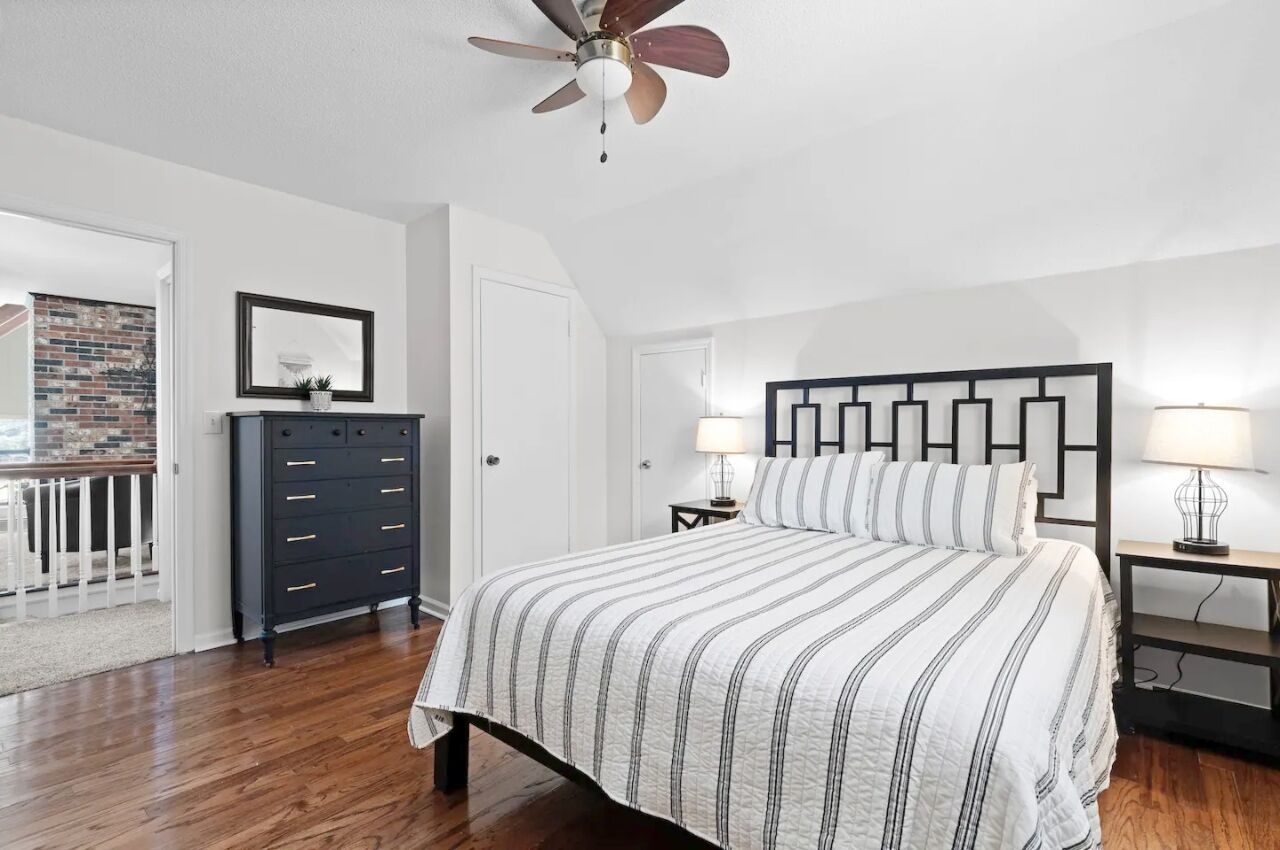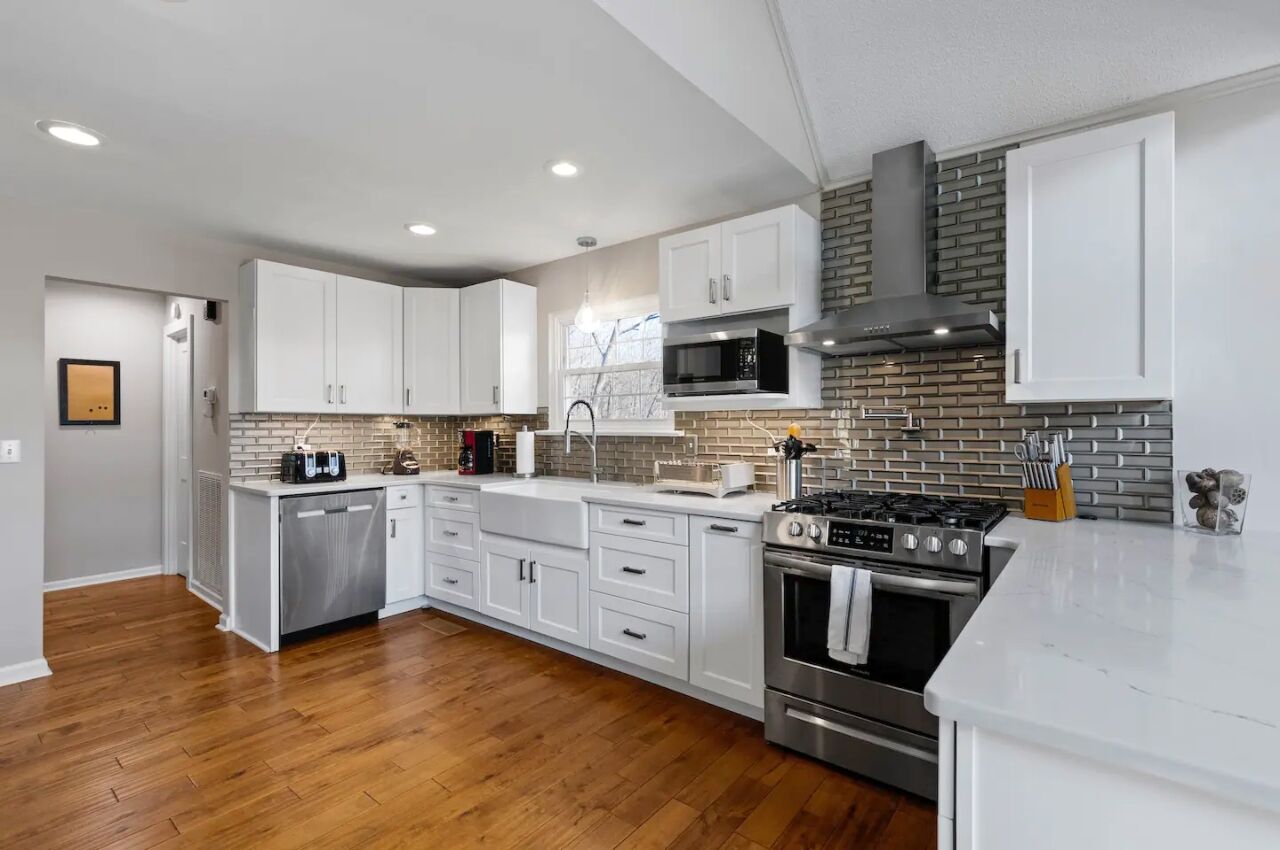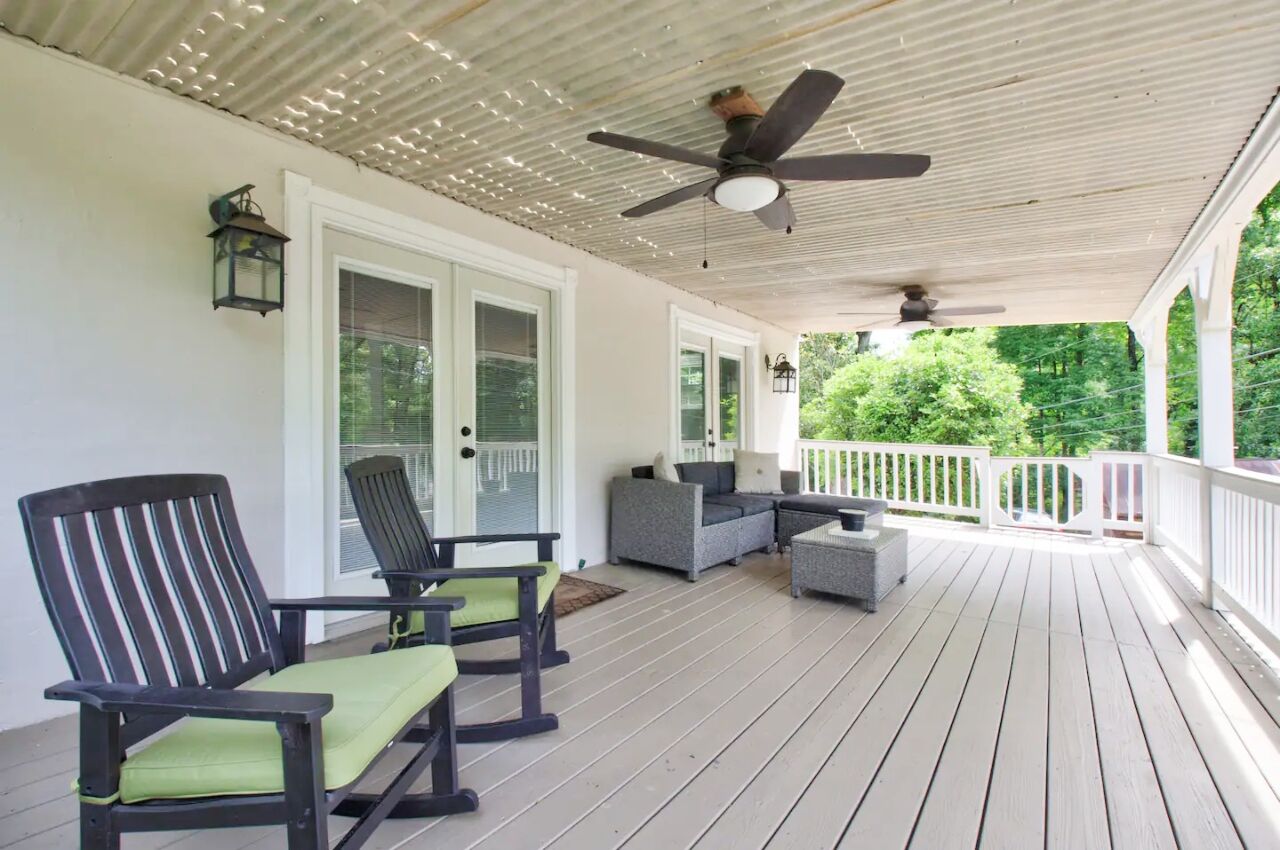 Gather up the family and enjoy a getaway at this private Chattanooga home. This spacious home sits on 2.5 acres and is just minutes from downtown. The home features amenities like two decks with views, fishing, a fire pit, a corn hole, a game room, and a cozy living space.
Twelve guests, four bedrooms
Price: $376 per night
Riverfront Airbnbs in Chattanooga
Firehouse Loft in North Shore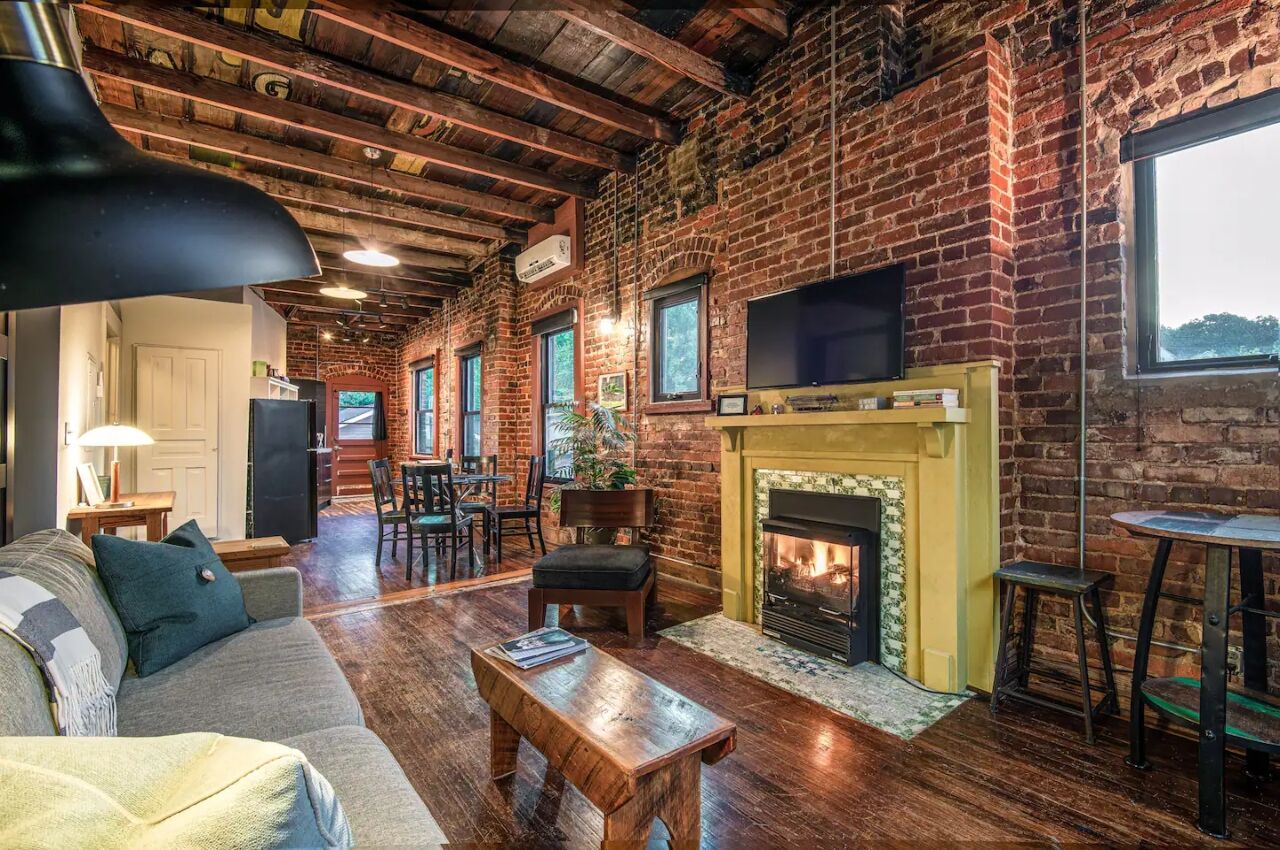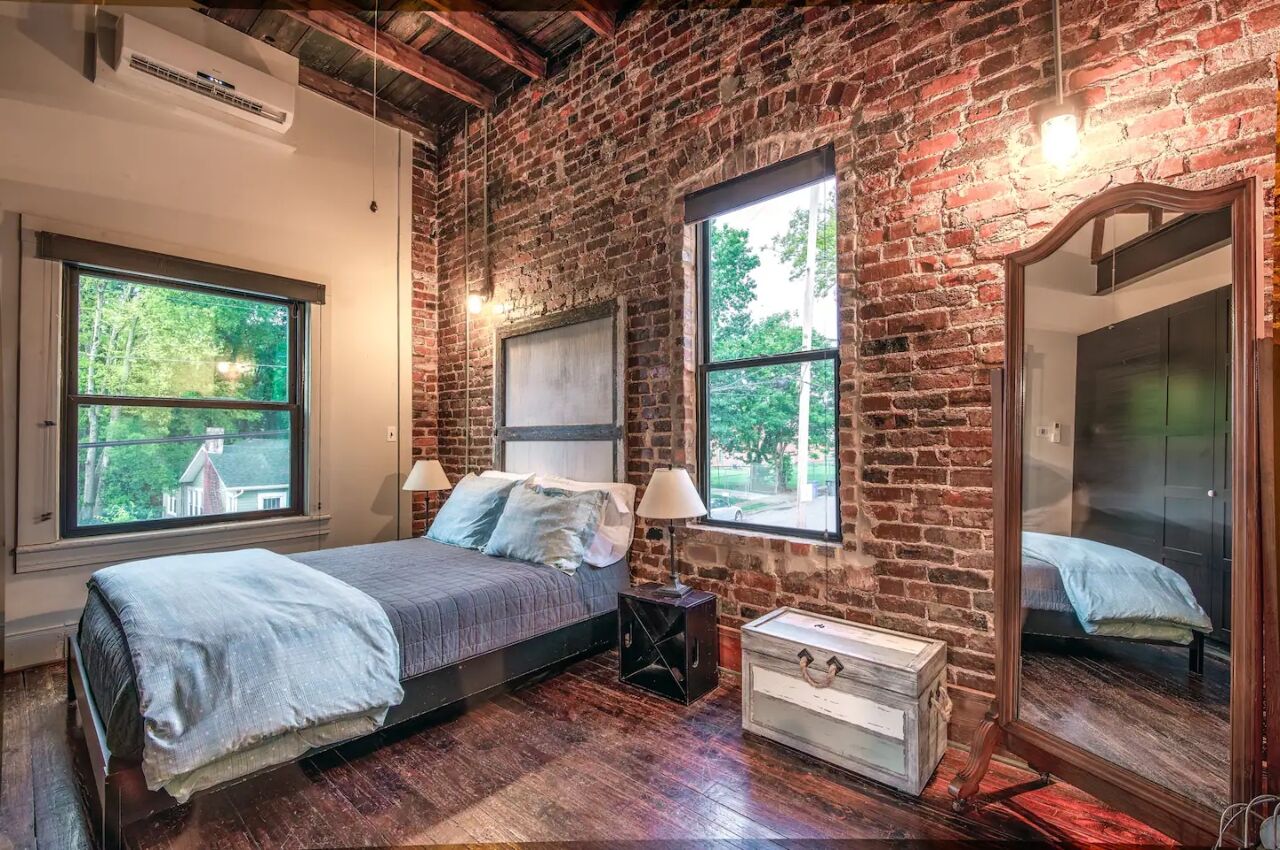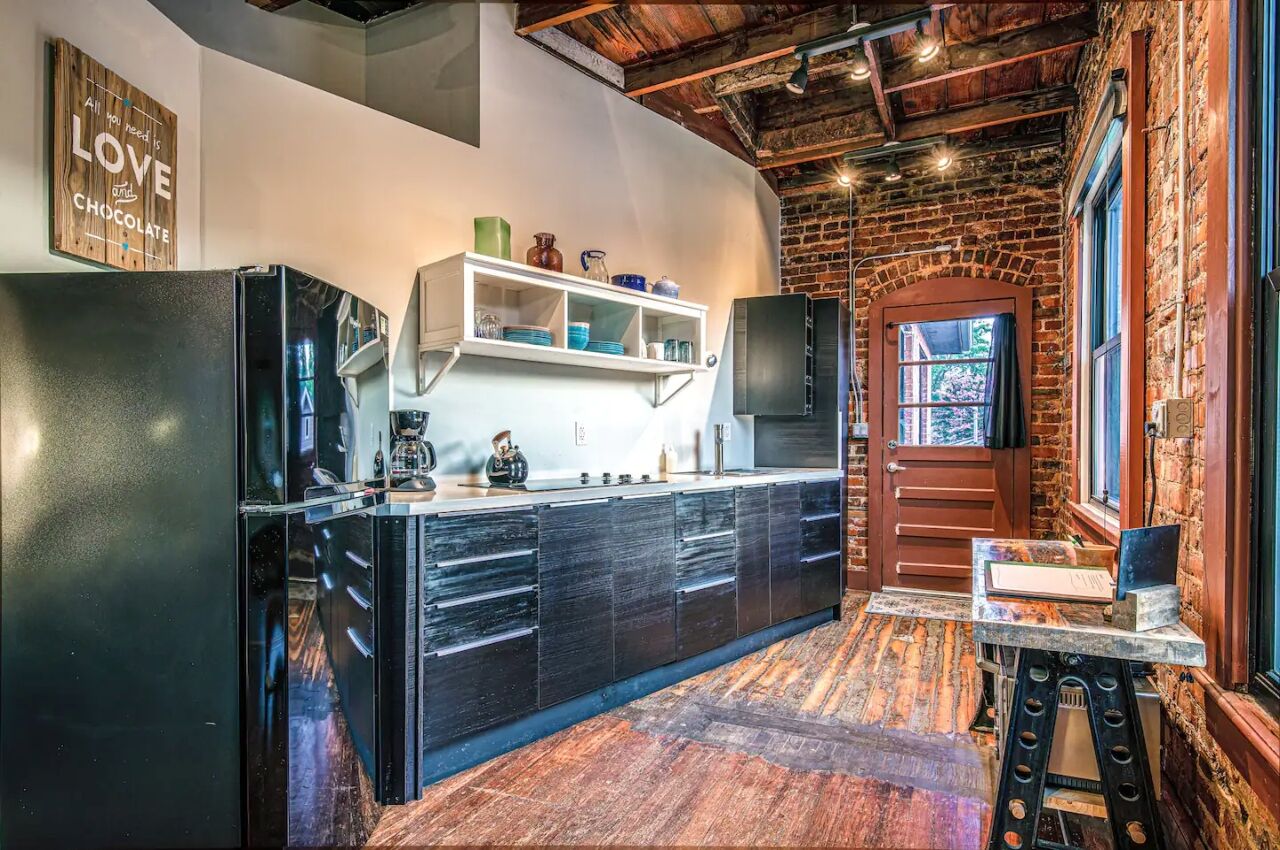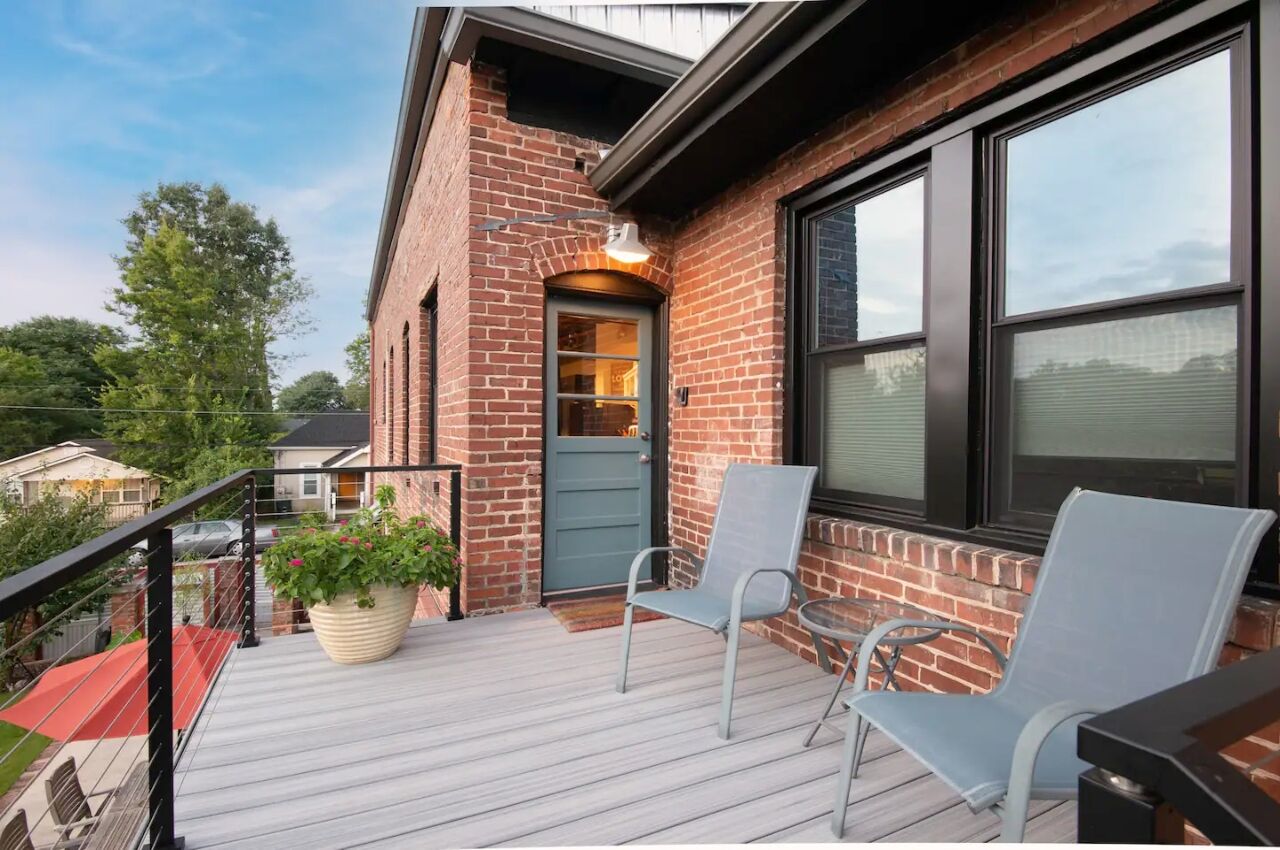 This industrial loft in North Shore is located in a 1920 fire station. This loft has tall ceilings, wood floors, exposed brick throughout, and huge windows to add to the charming character of the loft. The loft is conveniently located near downtown, the riverfront, the aquarium, parks, Stringer's Range, and more.
Four guests, one bedroom
Price: $115 per night
Cozy basement unit with views of the Tennessee River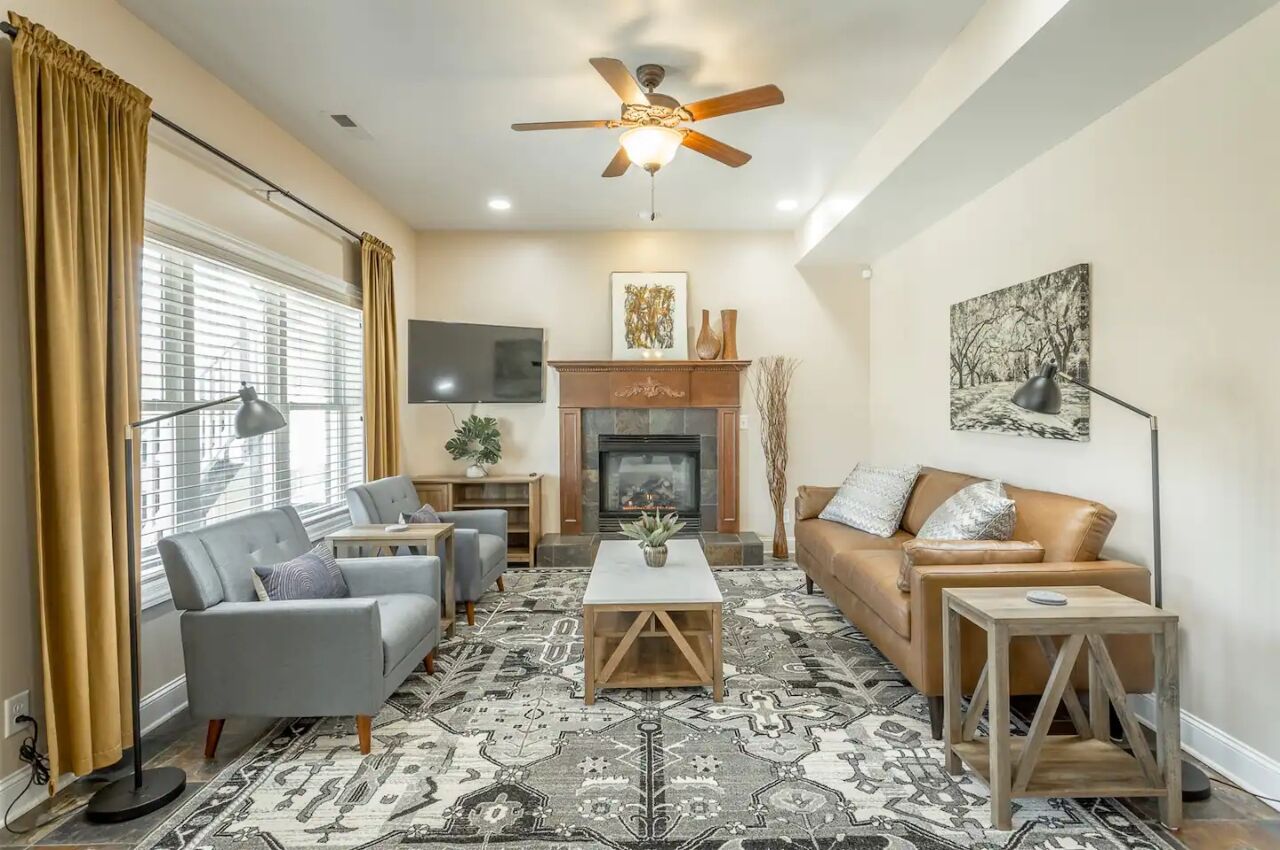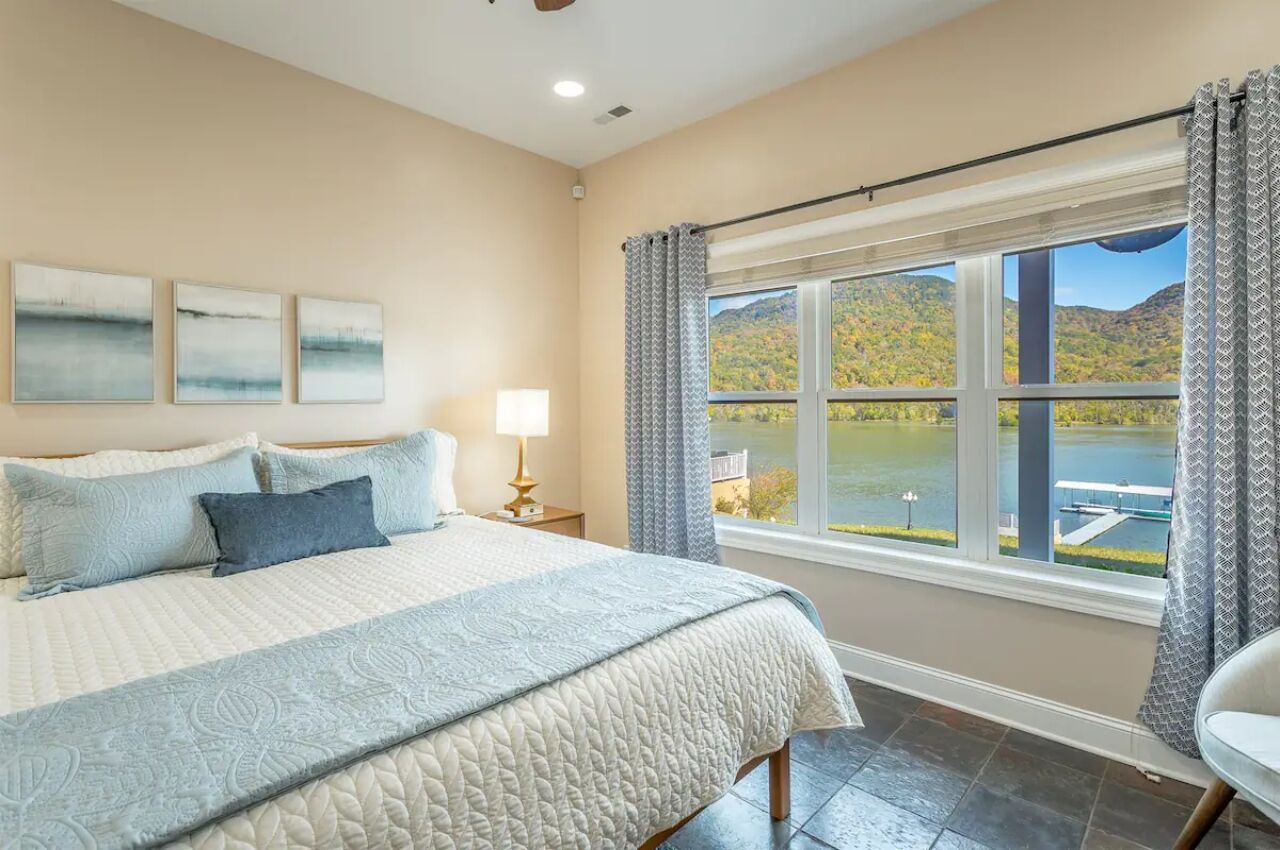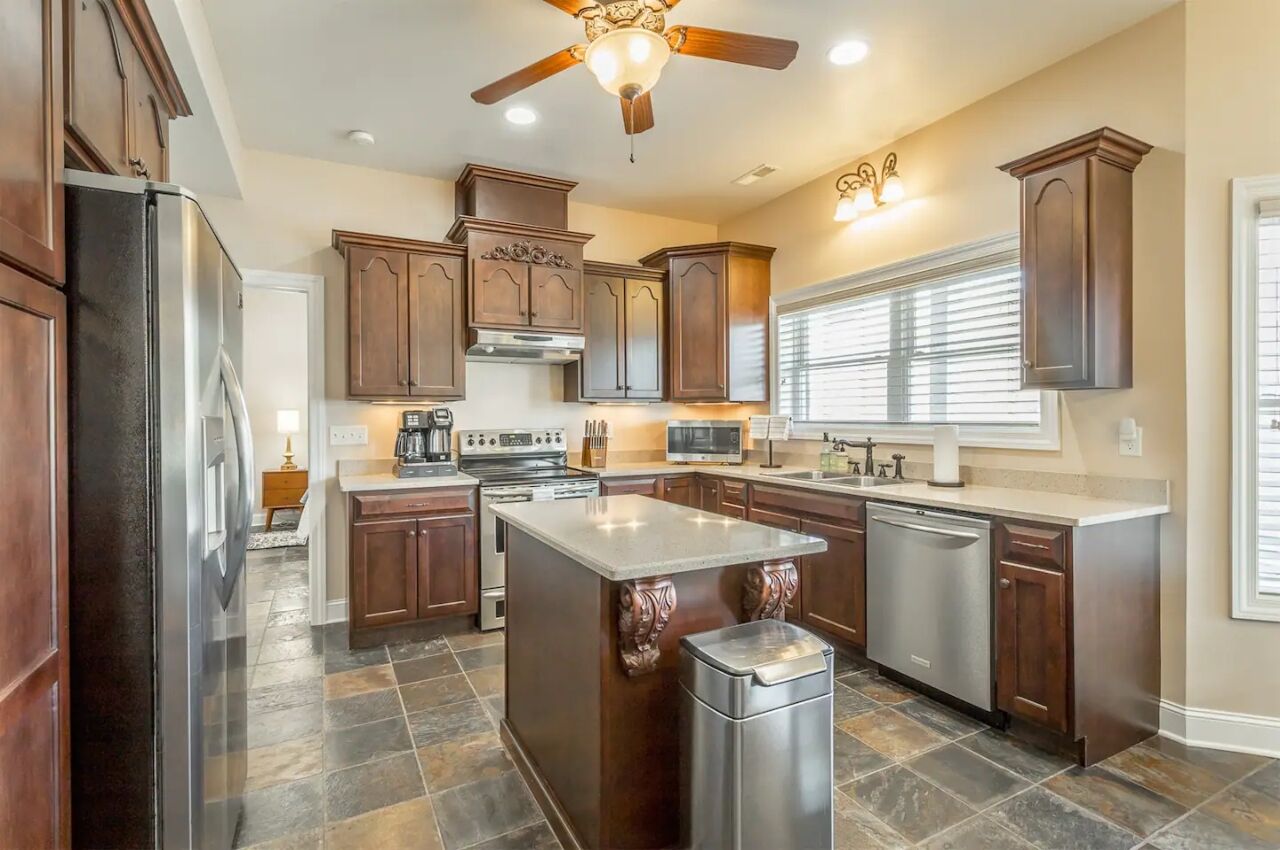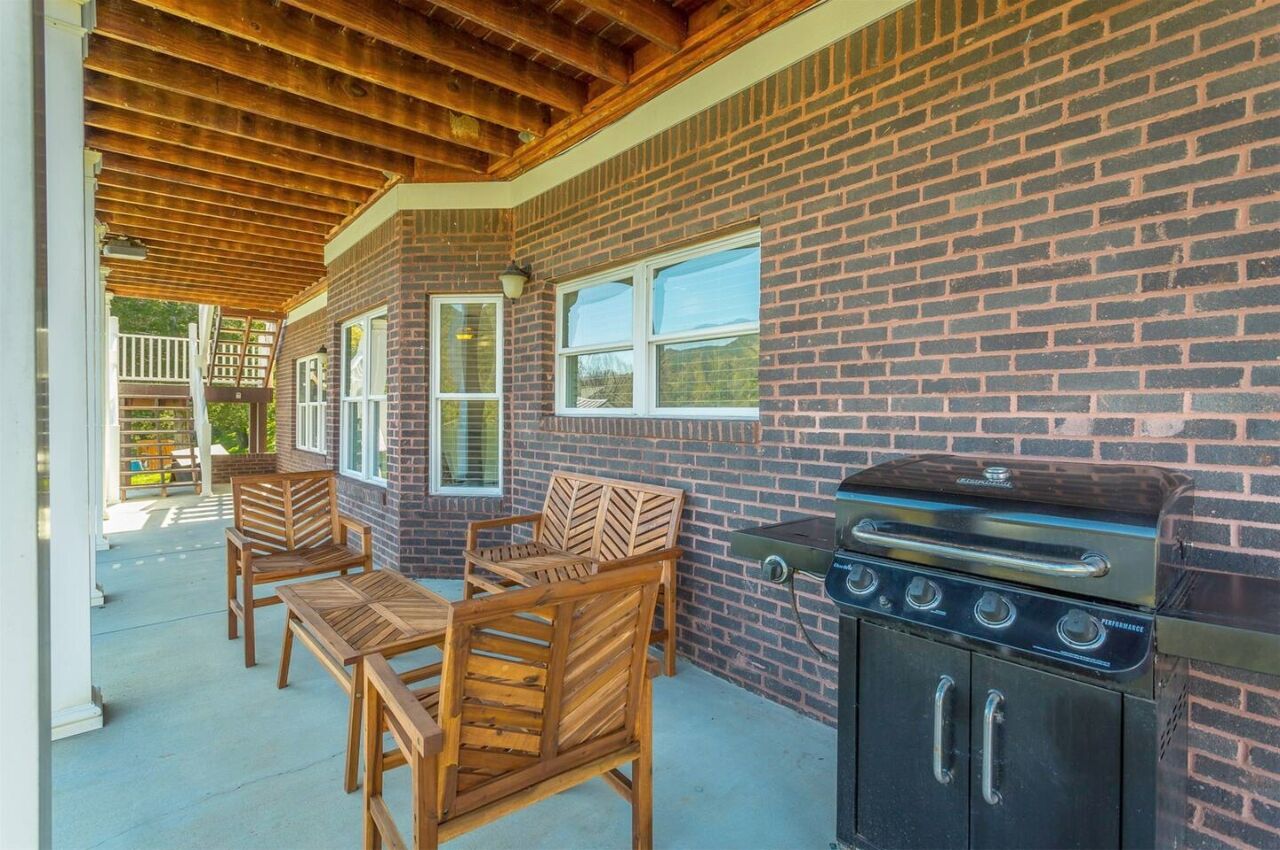 Sit back and relax at this Airbnb Chattanooga tranquil retreat. This spacious basement unit is located right on the Tennessee River and 15 minutes from downtown. The unit features experiences on the river with kayaking and canoeing, and you can enjoy 180-degree views of the river and mountains while hanging out on the private dock and by the fire pit.
Four guests, one bedroom
Price: $98 per night
Riverfront condo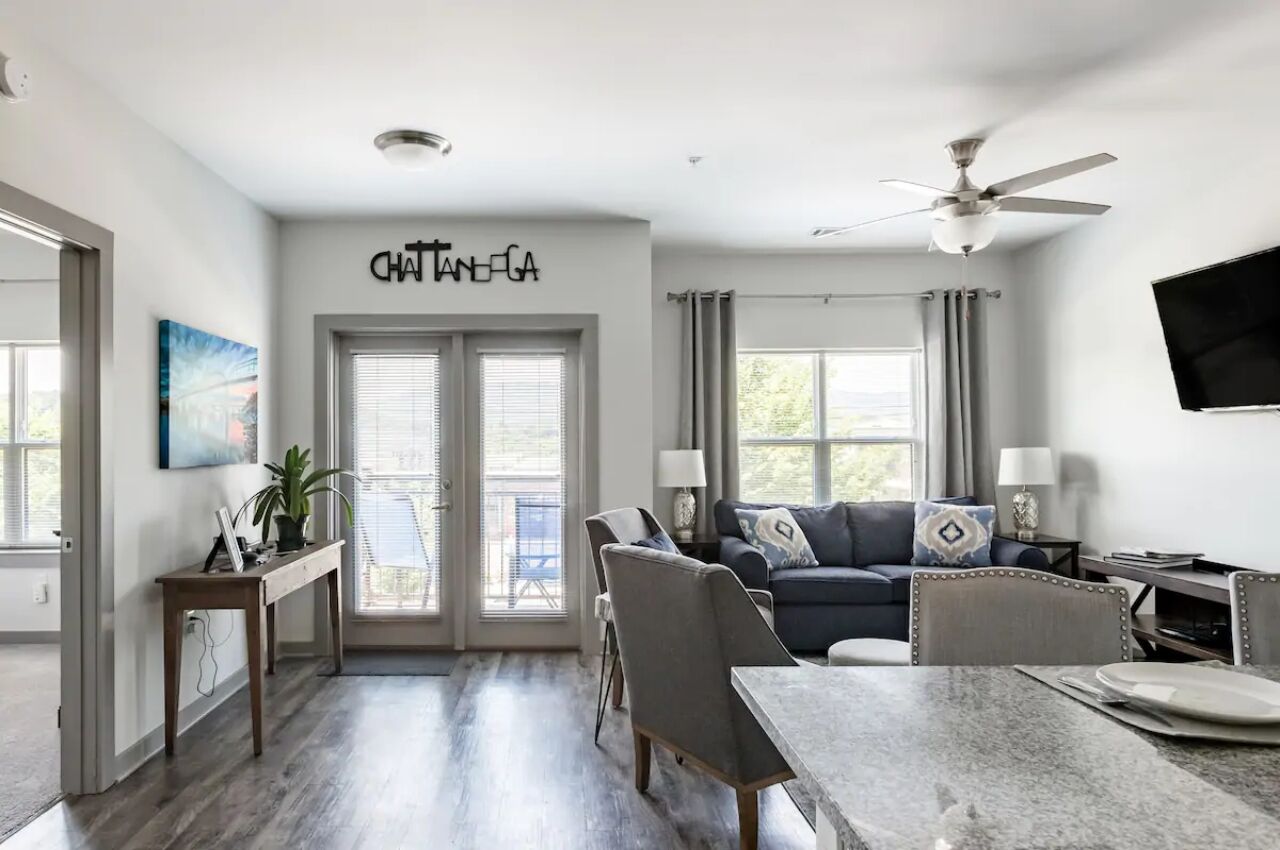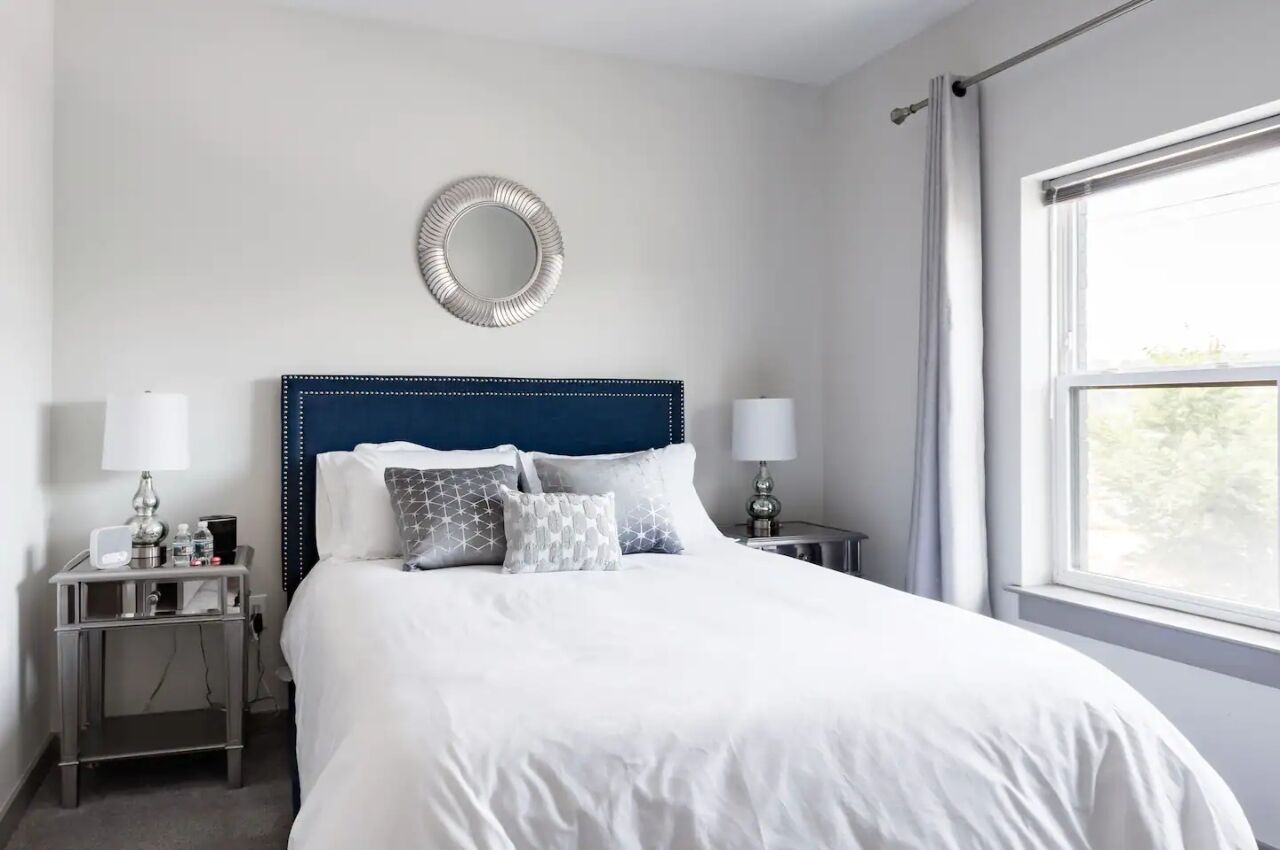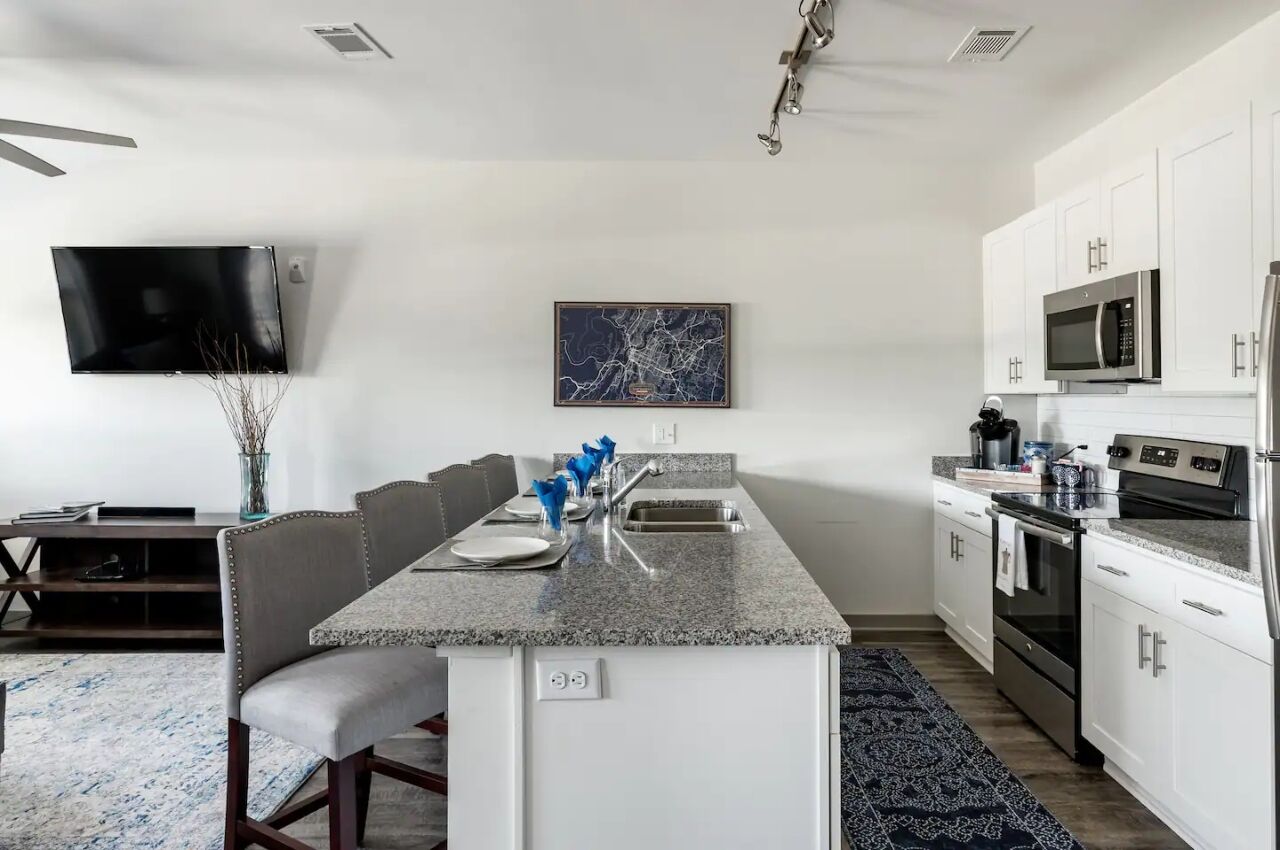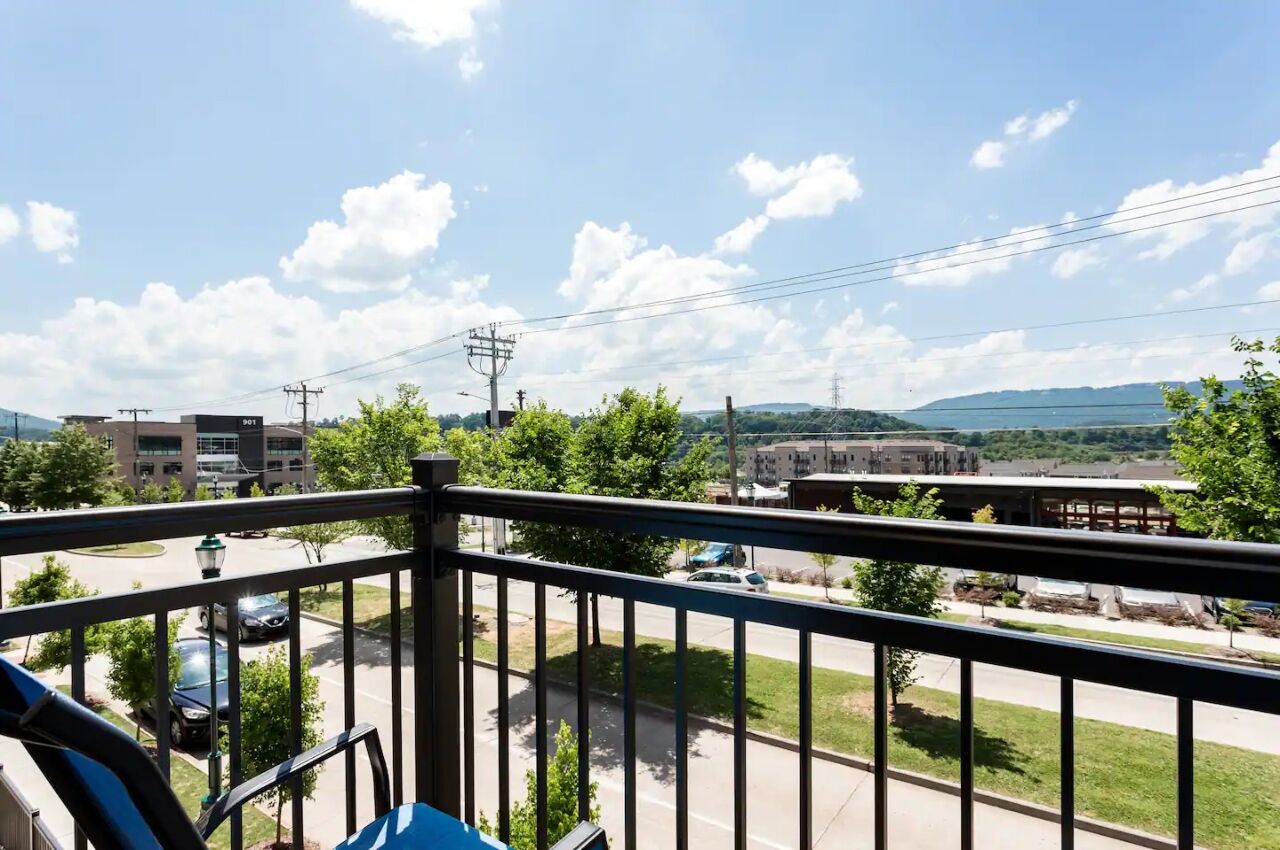 Check out this riverfront Airbnb for your next Chattanooga adventure. If you're traveling alone or with your partner, this modern condo is the perfect home base. This modern condo features a spacious living room and a fully equipped kitchen while being in the heart of the city and close to all the popular attractions.
Four guests, one bedroom
Price: $124 per night
Chattanooga treehouse Airbnbs
Luna Loft Treehouse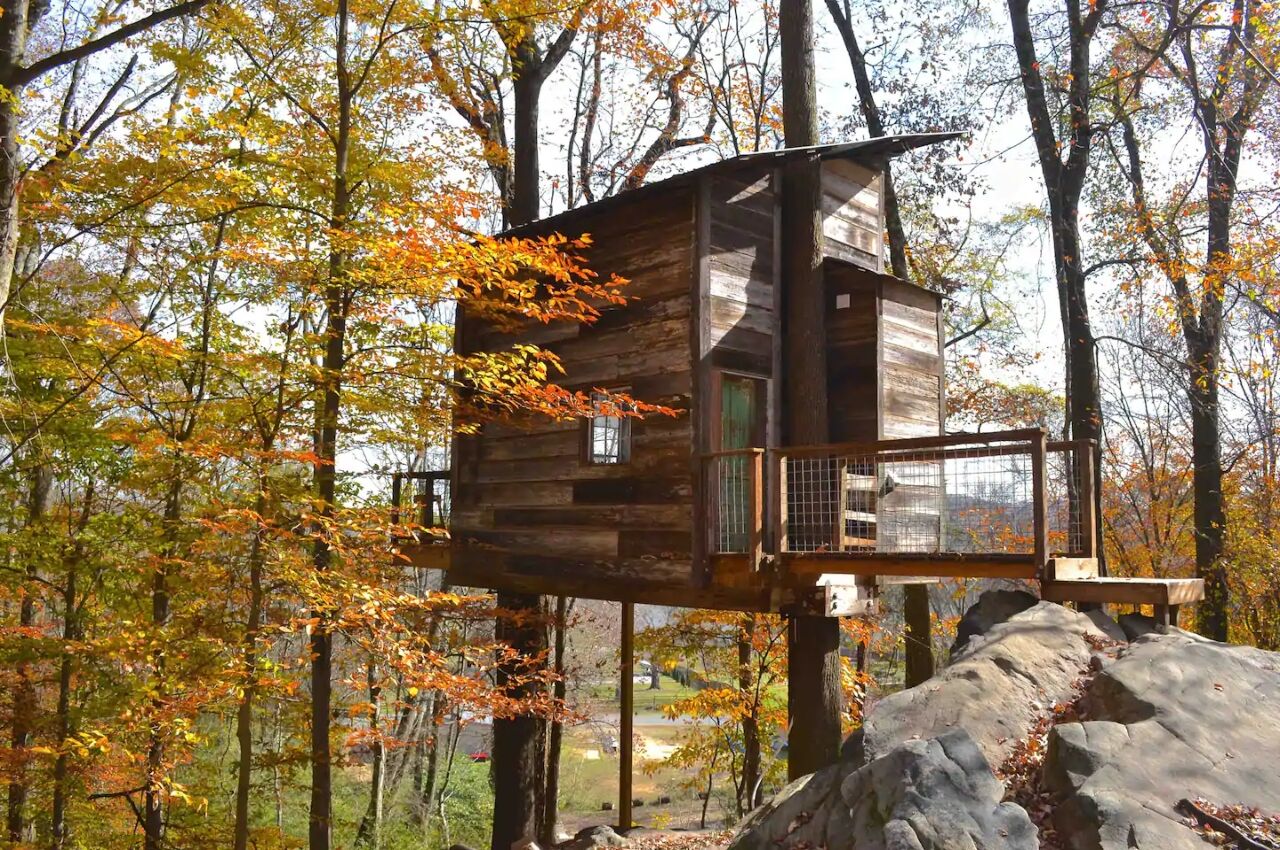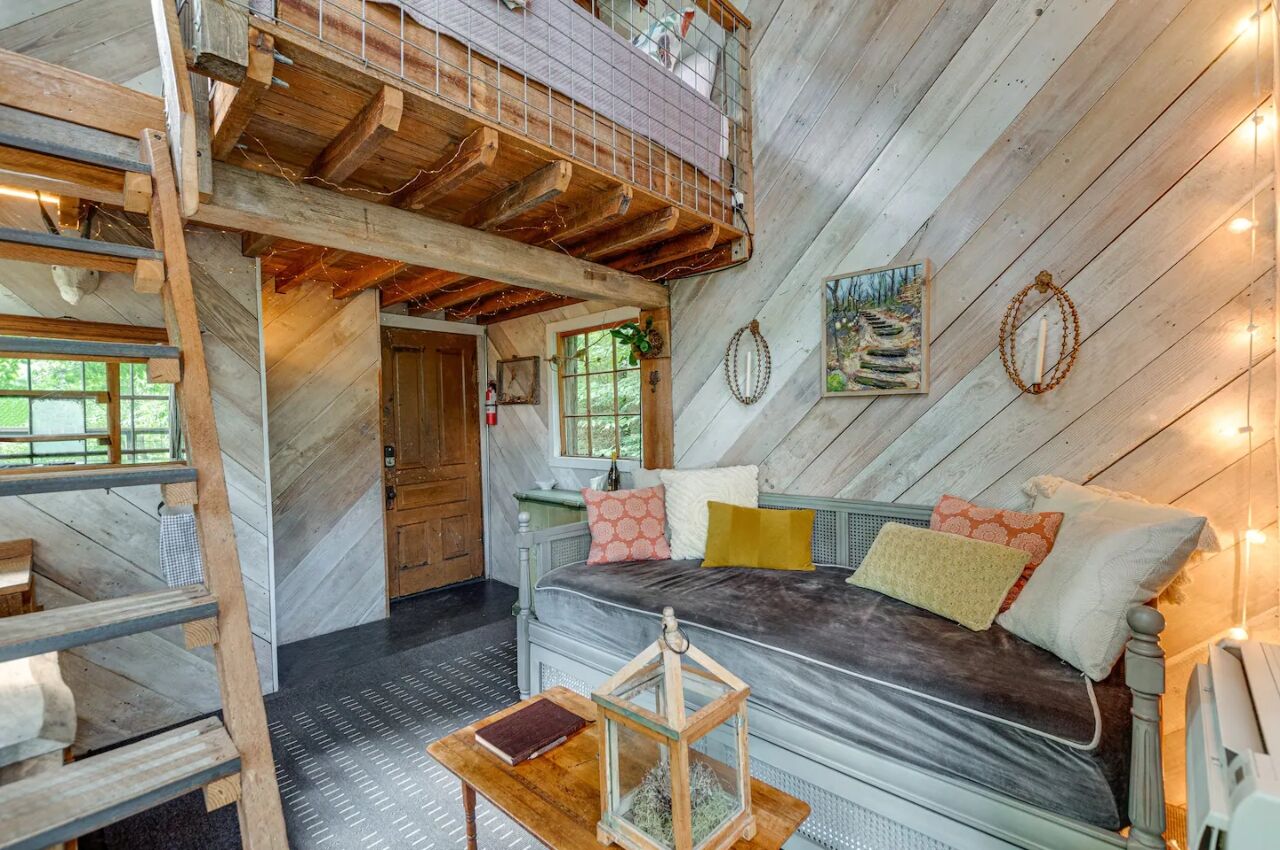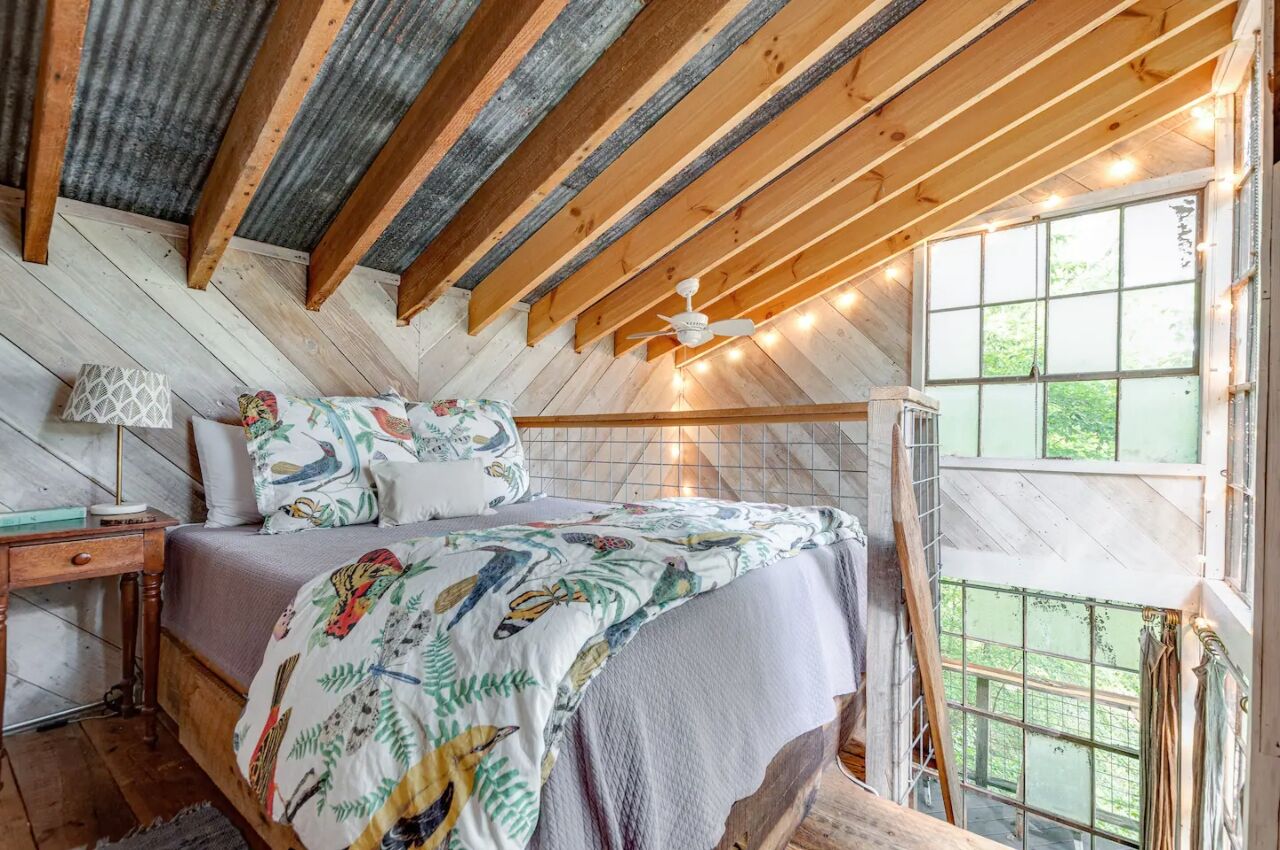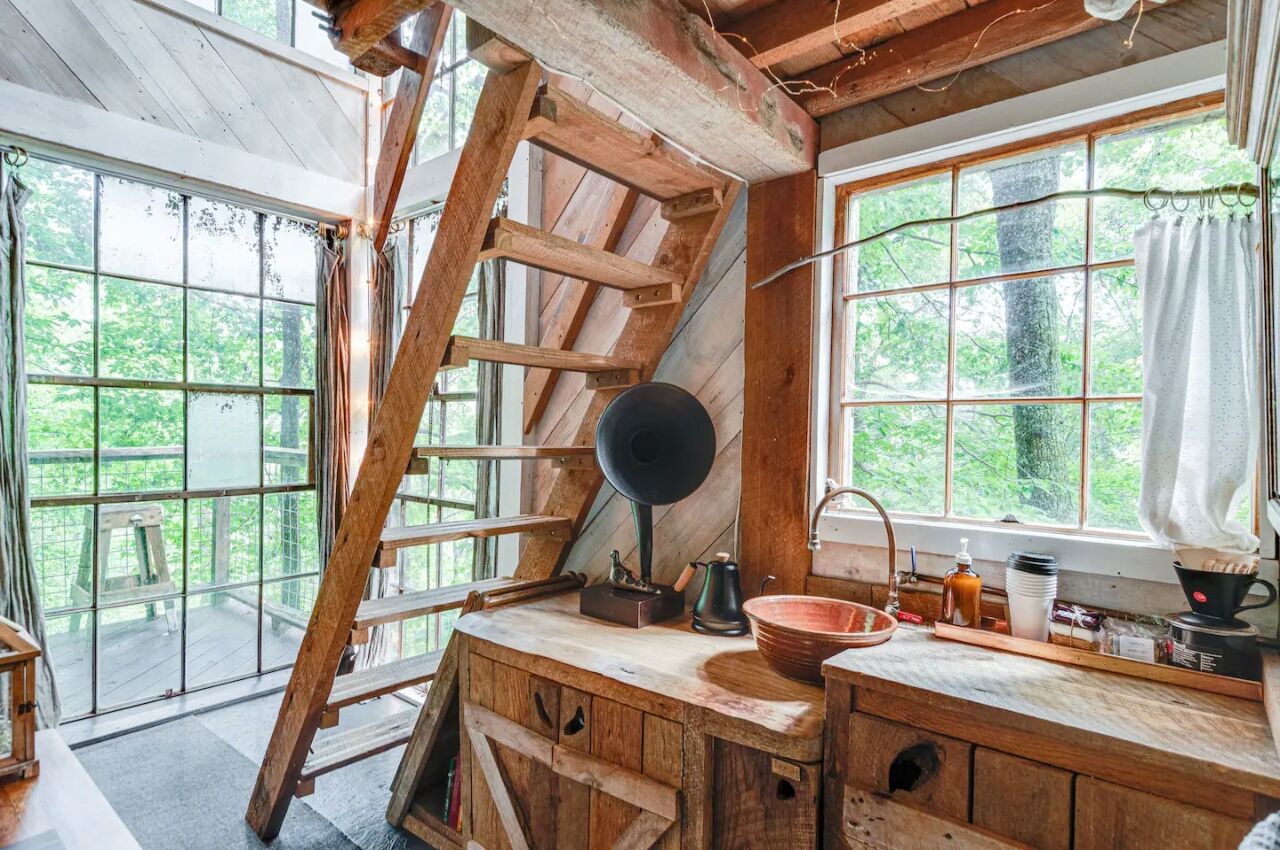 Escape from the city and head to this Chattanooga treehouse Airbnb. This rustic treehouse is part glamping, part boutique hotel in one treehouse retreat. The space features floor-to-ceiling views, a small kitchenette, a loft, and a balcony with panoramic views of nature.
Four guests, one bedroom
Price: $404 per night
Blue Ivy Mountain Escape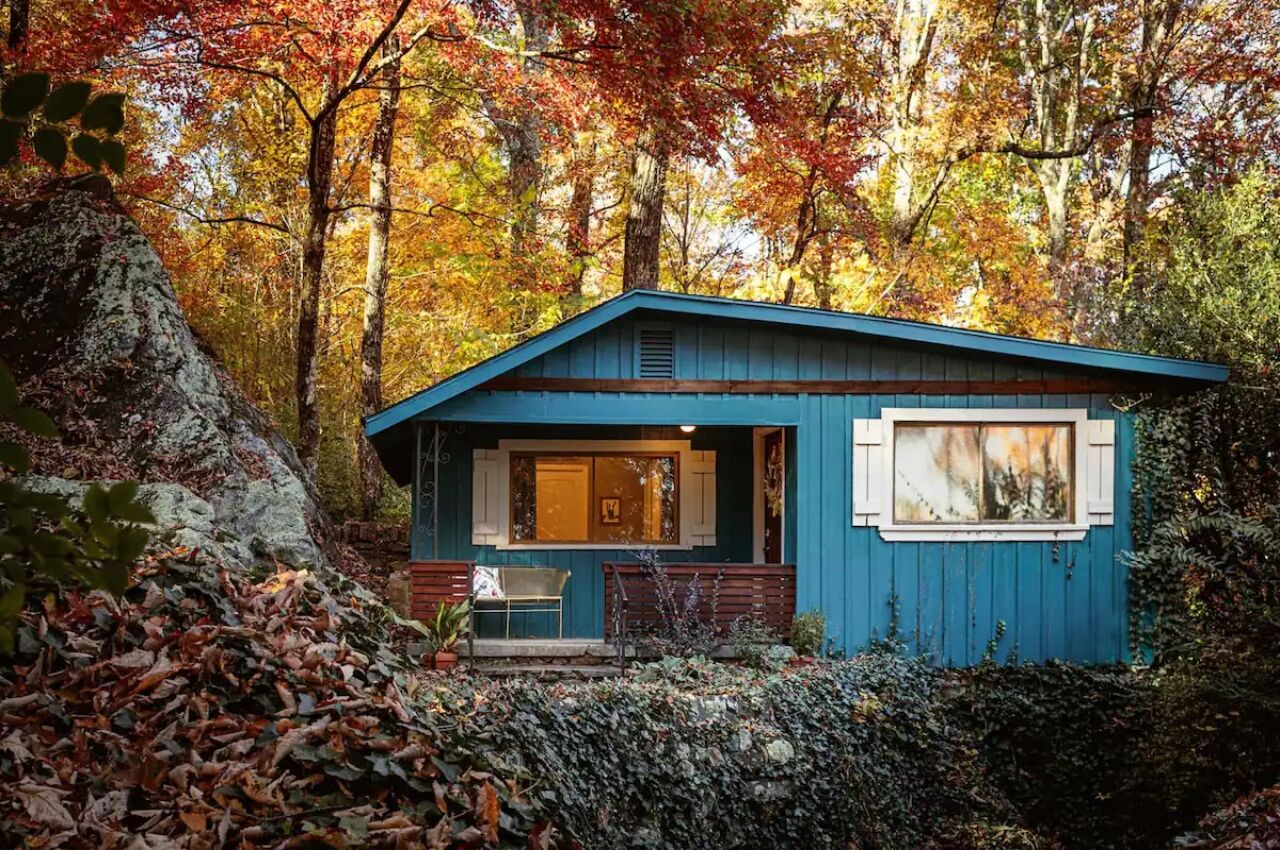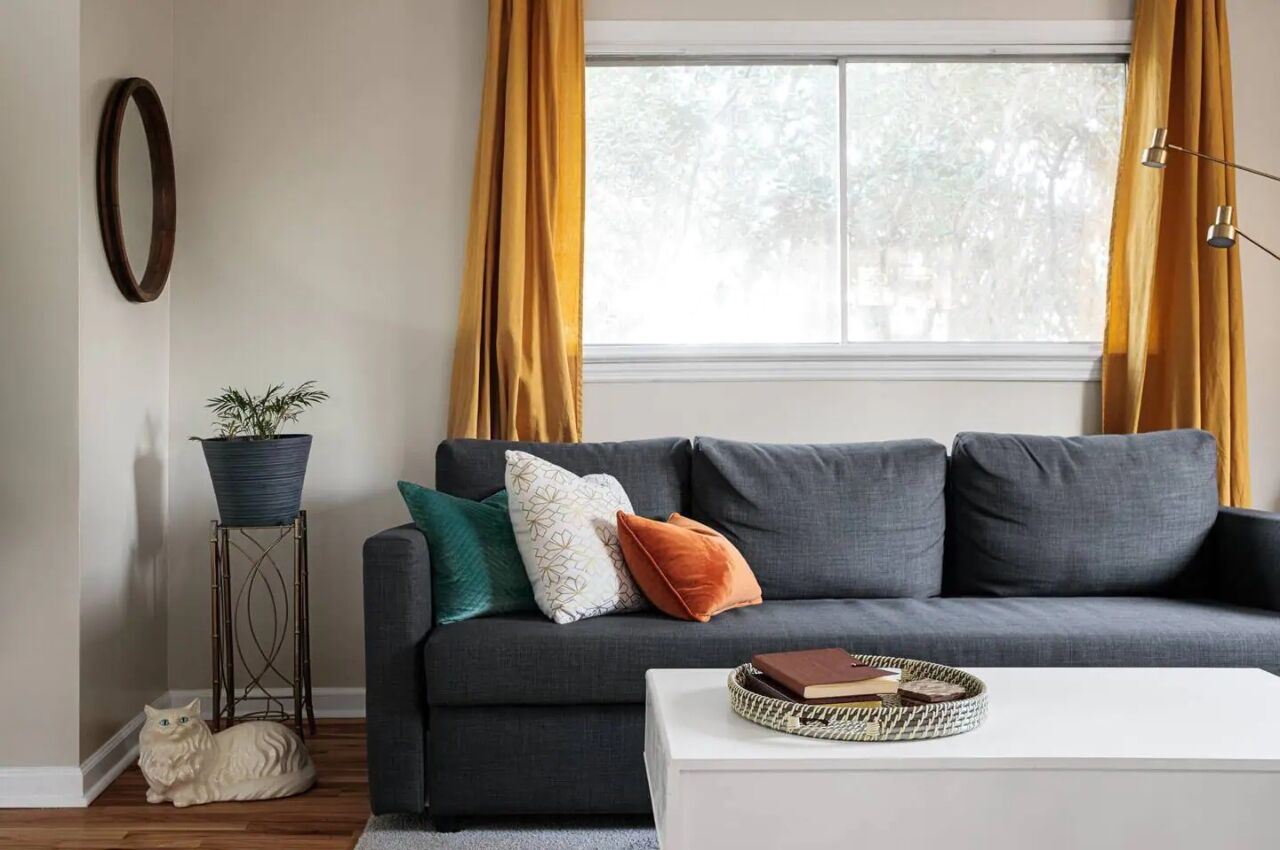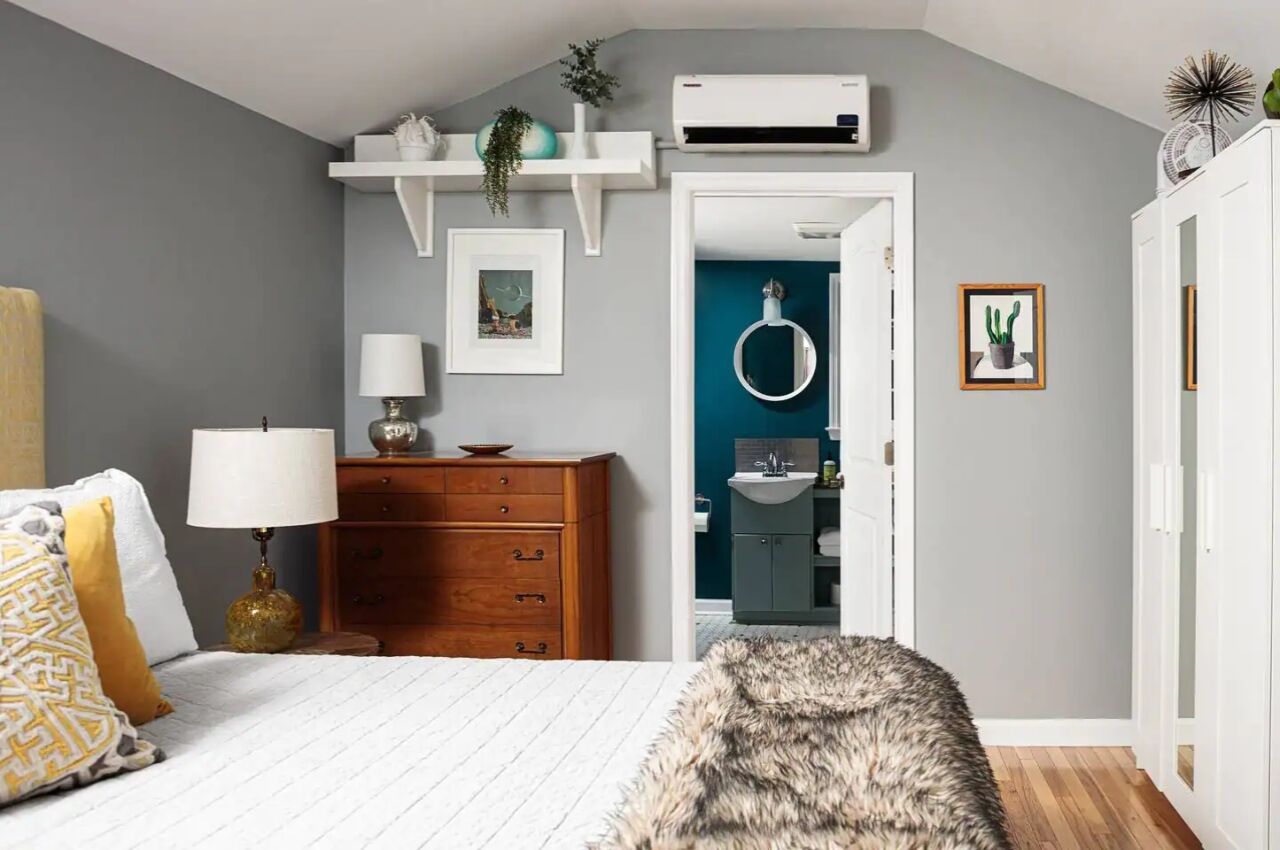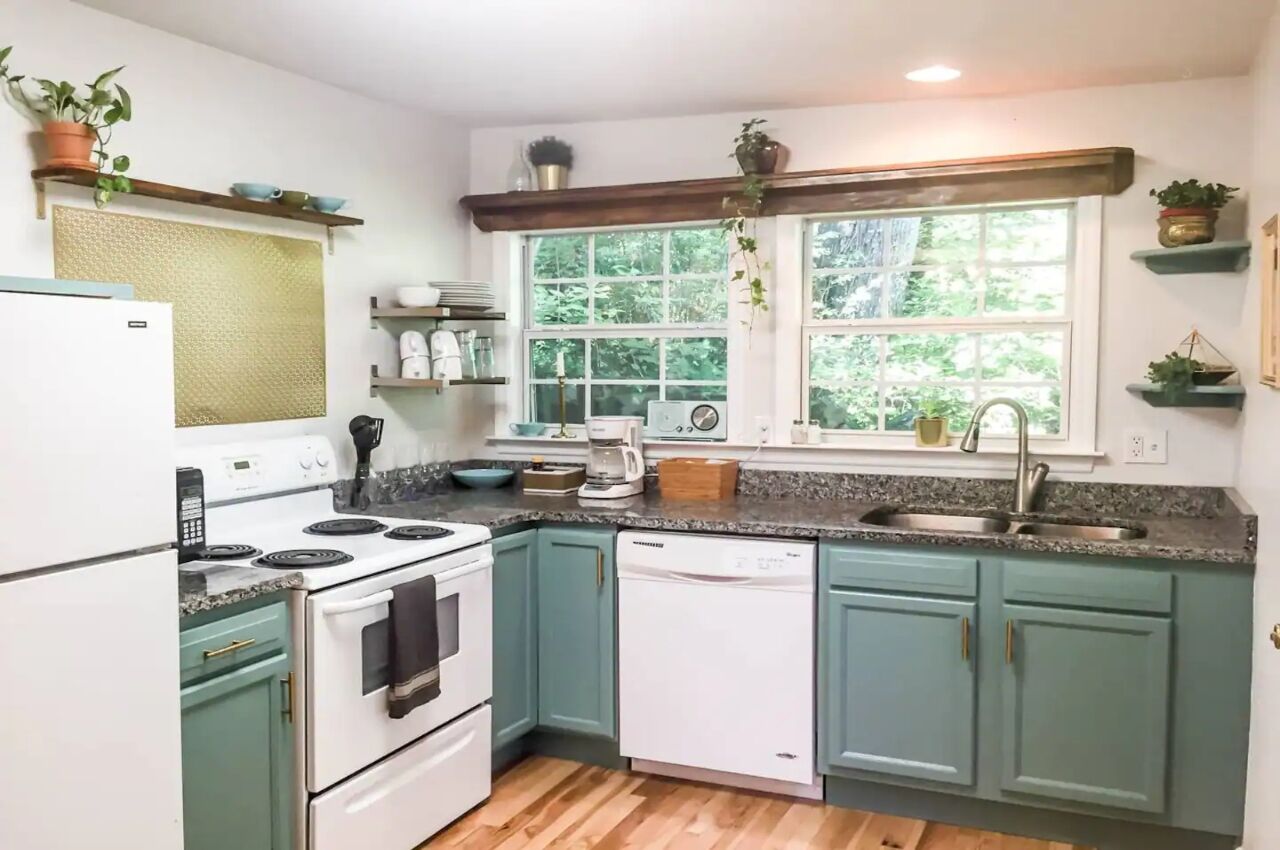 Tuck yourself away while staying at this perfect Airbnb Chattanooga escape. This charming cabin gives you all the seclusion you need. The cabin is near the National Military Park and is within walking distance of some of the best hiking trails. There are breathtaking views of the mountains throughout the home, and you can enjoy the outside on the cozy deck while sitting by the fire pit.

Four guests, one bedroom
Price: $180 per night