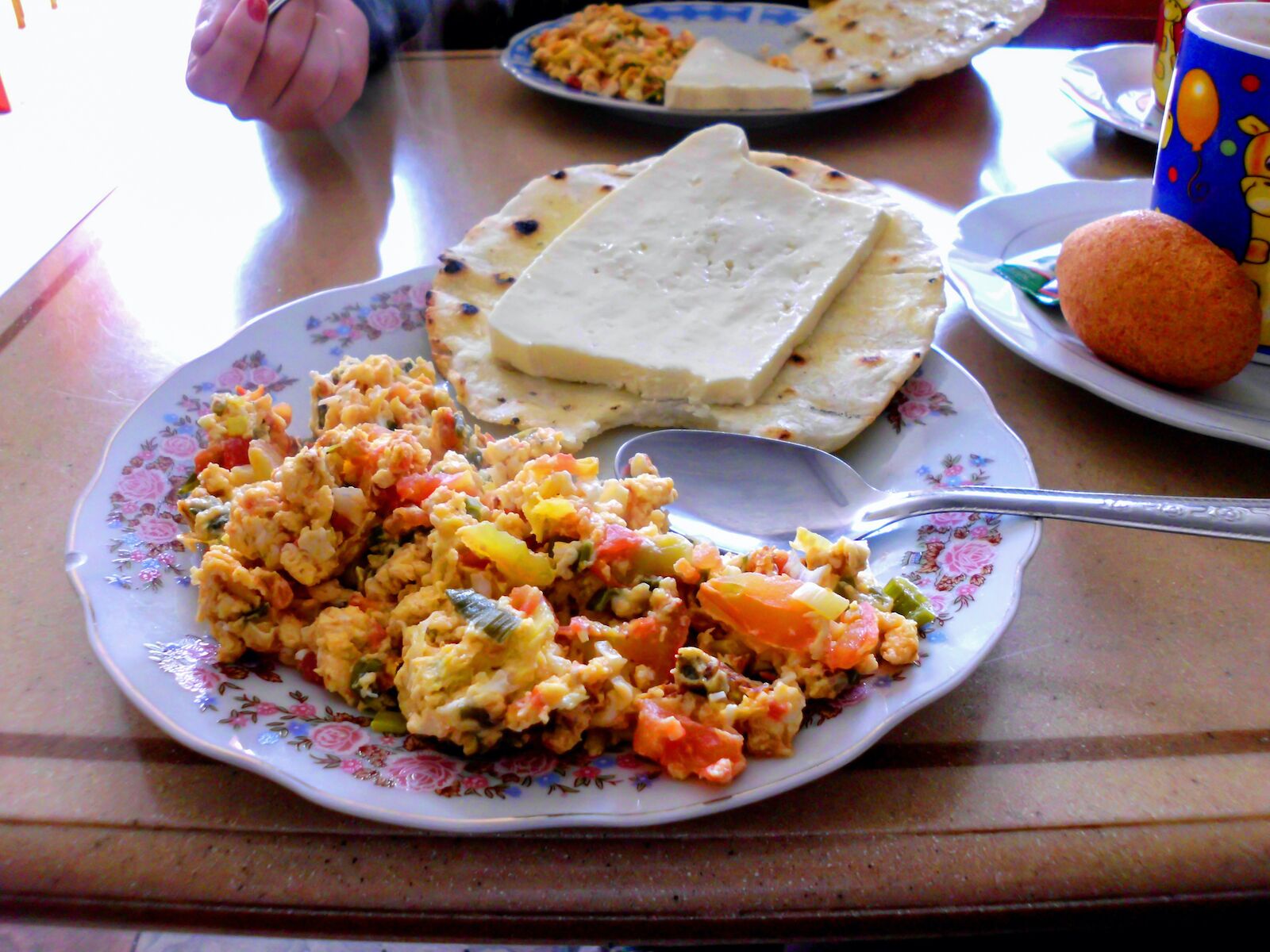 People are usually compelled to visit Colombia because of its beautiful landscapes or the legendary hospitality and kindness of its people. However, Colombian cuisine – which revolves around cheesy breads, juicy steaks, and hearty soups – is worth in depth exploration, too. Breakfast is one meal that Colombia excels at. In fact, this country has arguably one the best savory breakfast traditions in the world. In Colombia, breakfast can be a piece of cheese melted in a cup of hot chocolate, or a meat and potatoes swimming in a rich broth. Colombian breakfast food is rich and nourishing, heavy on the cheese filled breads, coffee, meat, and potatoes.
Here is the best Colombian breakfast food that can be found in every corner of the country – from restaurants in Bogota, to the home made meals families eat in the country's more rural areas enjoy. No matter what part of Colombia you are visiting, a satisfying breakfast is guaranteed.
Colombian breakfast food to try on your next visit
1. Changua
Soup is one of the most popular dishes in Colombian cuisine (especially in the Andean region), even during breakfast. Changua is a milky watery broth seasoned with coriander and a creamy-yolk boiled egg inside. It's accompanied by pieces of calado, a round toasted bread. The calado adds a crunchy texture to broth.
2. Tamal
Tamal (or tamale) is eaten across Latin America, especially in Mexico. However, all of them have small variations in taste and preparation even within different regions in Colombia. The tamal tolimense, for example, is made of corn dough and rice and has pieces of pork and chicken, as well as peas, potatoes, carrots, and boiled eggs. In Colombia, the tamal is wrapped in a plantain leaf. It's also served around Christmas and at New Year's celebrations.
3. Arepas
A diverse array of arepas are served in Colombia. There's an arepa fried with an egg inside on the Atlantic Coast, arepa made with chicharron (crunchy pork skin), and arepa boyacense, made with yellow corn flour and cheese curd. The plain version is made with white corn, topped with some butter, cheese, and salt. Arepa de choclo is a sweet corn arepa filled with melted cheese. Arepa con queso is filled with extra melted cheese that stretches when you bite into it. Arepas are eaten everywhere, at any time. fThey are a snack, a side for lunch, or a main dish at breakfast.
4. Calentado
If you like hearty breakfasts, then you'll want to try calentado (sometimes also called calentao). Calentado is made from the leftovers and scraps from other dishes, incorporating rice, beans, or lentils, small pieces of fried plantain, potatoes, chorizo, ground beef, and sometimes sausage. All the ingredients are mixed together (similar to a hash) and topped with a fried egg, as well as a dollop of hogao (a sauce made of tomato and onions). Calentado is popular in rural areas of Colombia, but it's also found in many restaurants in the cities.
5. Caldo de costilla
Caldo de costilla is another popular breakfast soup in Colombia. This rib broth is nicknamed levantamuertos (dead-awaker) for a reason. It contains beef ribs, potato, salt, onion, garlic, and is seasoned with coriander. Caldo de costilla is well-known as a remedy for when you're feeling under the weather, and it's a must when you're hungover.
6. Desayuno santafereño
This Colombian-style hot chocolate is often served at breakfast time. It's named after Santa Fe de Bogota, the former name of Colombia's capital city. Desayuno santafereño consists of a few elements: First there is aforementioned hot chocolate, which is served with almojabana (bread made of corn flour), and a piece of cheese. It's usually accompanied by a plate of scrambled eggs or tamal. The hot chocolate is the main event; the diner is supposed to dip the cheese into the liquid while its still hot so that it melts. The melted cheese should be eaten with a spoon.
7. Amasijos
Amasijos are a type of baked good made from corn, rice, or wheat flour, mixed with fresh cheese, butter, and sometimes milk. Usually, amasijos are rolled into small round balls. While most amasijos are cheese bread, there are different names for each variety. For instance, pandebono is made from cassava flour and cheese, while almojabana is made from cornmeal. Often, this type of bread is served with coffee or hot chocolate at breakfast.
Bistec a caballo
Bistec a caballo means steak on horseback, but it's actually topped with an egg. The yolk should be soft and creamy so it mixes easily with the rest of the dish. Ubiquitous Colombian hogao sauce (chopped and cooked tomato and onions) is served on the side, along with rice. It might look more like an early lunch, but it's very popular for breakfast across Colombia.