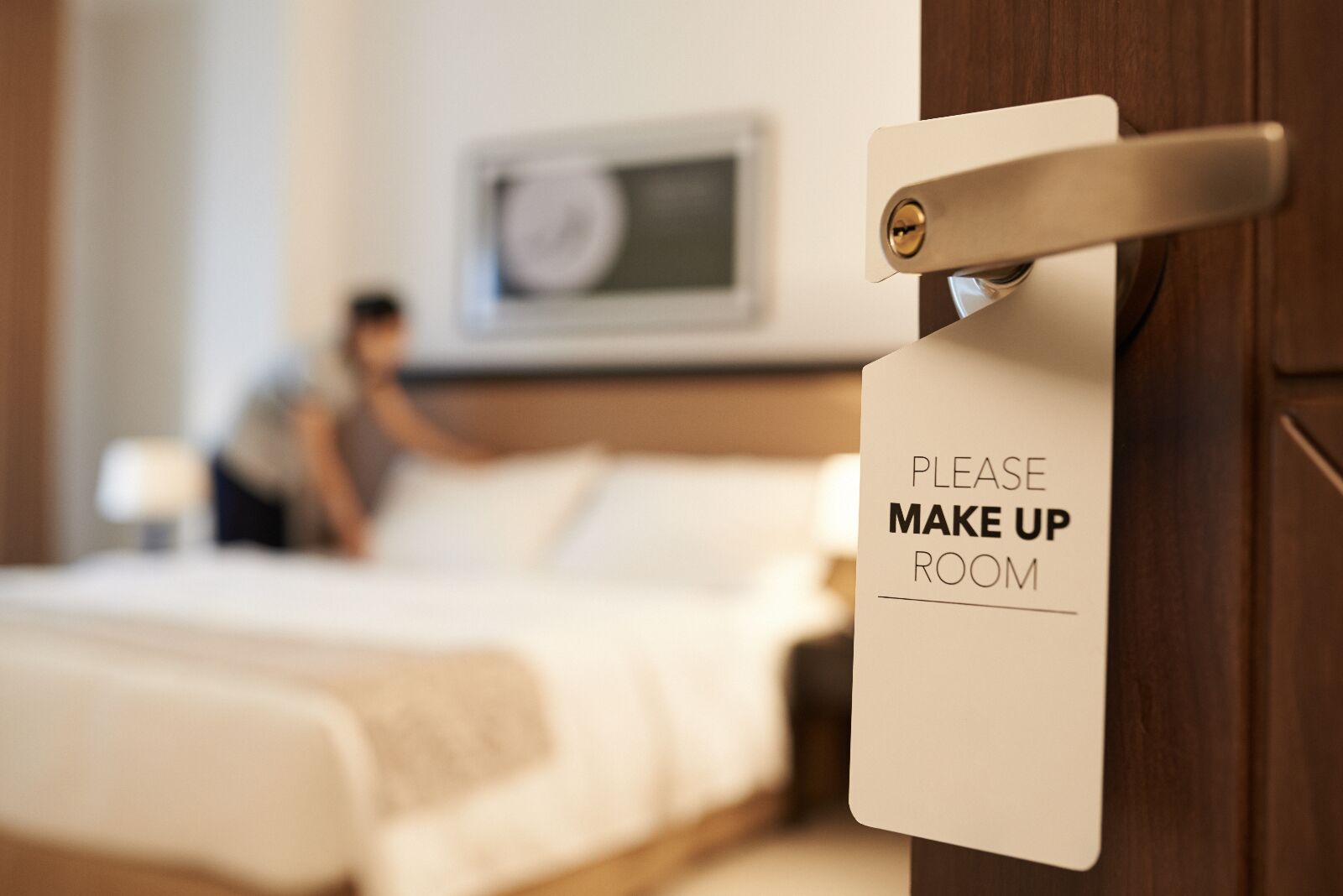 While traveling to a new destination means exploring new foods and cities, there's nothing quite like stepping into a fresh hotel room. Whether you're staying in a budget hotel or splurged on luxury accommodations, it turns out there's a bit more ick in the room than you probably expected. TikToker and hotelier @queenevangeline25 recently went viral for the list of things she'd never do at a hotel, and it turns out the most significant issues have to do with cleanliness. While you might think to wipe down common surfaces like the kettle in the room, the dirtiest part of a hotel room might be where you rest your head.
The video has racked up over 800,000 views and has many commenters questioning why they are paying for a hotel room that hasn't been adequately cleaned. Like every other industry in travel, hotels are still recovering from the pandemic. An American Hotel & Lodging Association survey found that 97 percent of hotels still report staffing shortages, with the most impacted department being housekeeping at 58 percent of properties. With checkout at 11 AM and check-in typically at 3 PM, housekeepers have four hours to run through their sections, making a deep clean unlikely. It's also wise to check your bedding for bed bugs, just in case. Commenters mentioned bringing their own Lysol spray and Clorox wipes to give the room a thorough tidying before settling in. @QueenEvangeline25 also said she always wipes down the hotel remote and won't use the glass cups in the room without washing them.
Five things a hotelier would never do at a hotel
Not add all guests staying in the room to the reservation
Not wipe down the TV remote before using it
Use the glass cups in the bathroom without washing them
Not sign up for the hotel rewards program
Not remove the bedspread before using the bed
Like watching out for the dirtiest spots on your flight, a few quick steps to tidy the dirtiest parts of your hotel room will offer peace of mind.