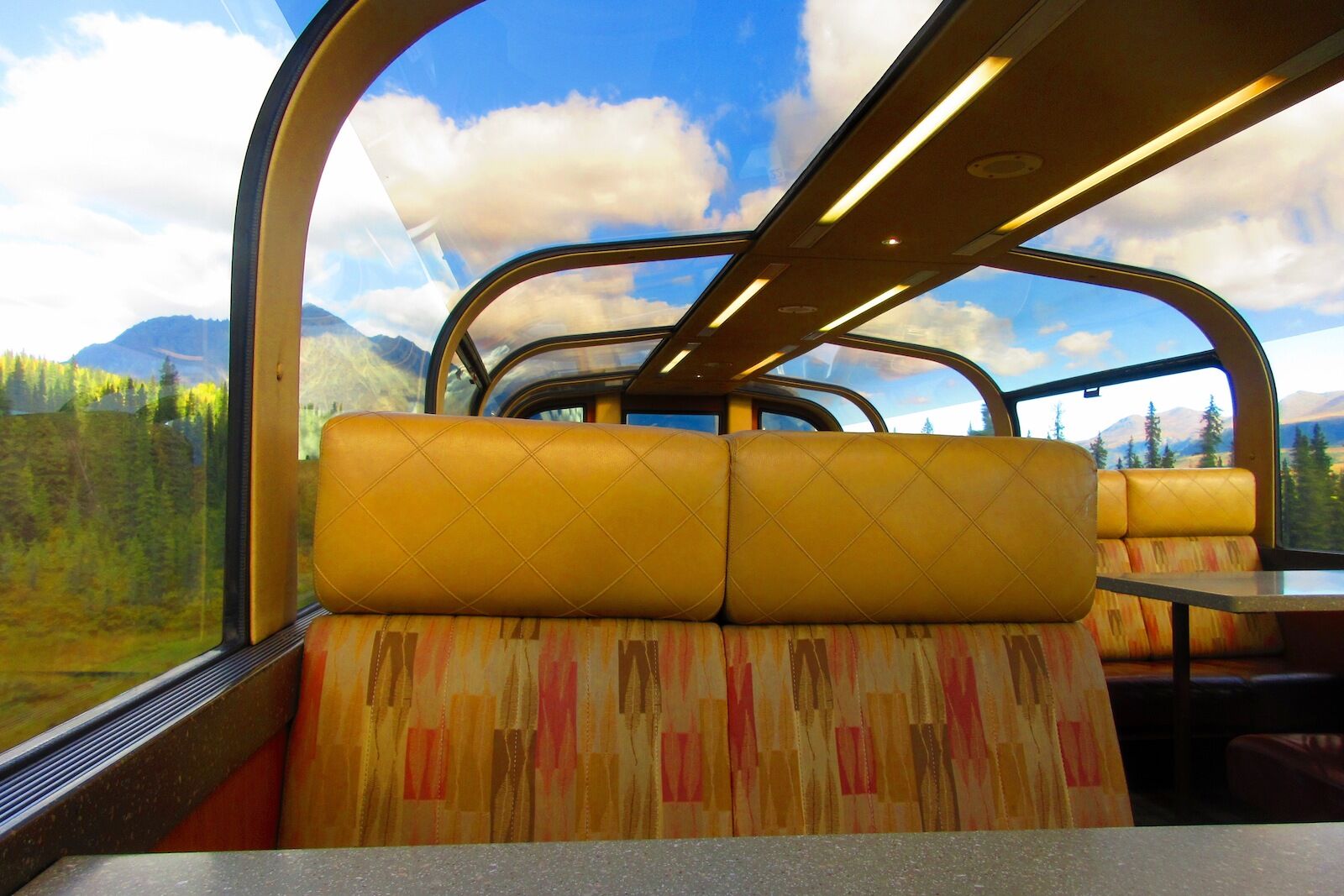 Train travel is the way to go if you want to take in the scenery while you journey. That said, not all trains are created equal — some rides provide much more picturesque views than others. Trains in Switzerland, as well as Canada's Rocky Mountaineer, for example, are world-famous for impressing passengers with breathtaking landscapes visible through panoramic cars with glass roofs. But in the US, your best bet for thrilling vistas from the rails is the glass dome train in Alaska.
The glass dome cars on the Alaska Railroad provide an immersive experience through the vast glaciers, evergreen forests, and rugged mountains of the state — an train ride that you won't soon forget.
The glass dome cars on the Alaska Railroad trains are only guaranteed to passengers who purchased the GoldStar Service experience on the Coastal Classic train (from Anchorage to Seward) or the Denali Star Train (from Anchorage to Fairbanks). From this very special glass-ceiling car, travelers get nearly 360-degree view of Alaska's gorgeous terrain and wildlife in plush seats. If they want fresh air with their views, GoldStar ticket holder can also access an outdoor viewing platform. The GoldStar experience is on the pricey side, but it includes a full meal, soft drinks, and two adult beverages.
If you can't afford the GoldStar experience, know that Adventure Class ticket holders are seated in cars with large windows and that they have access to open seating in the Vista Dome car (only in the summer). You may be able to pay less and still score some exceptional views!
And if Alaska is a tad too far for you, know that the following Amtrak routes across the US have great observation cars (some even go through the nation's most beautiful national parks):
California Zephyr
City of New Orleans
Coast Starlight
Empire Builder
Southwest Chief
Sunset Limited
Texas Eagle