For adventure travelers, Madeira has long been on the map as a must-visit destination. The large island north of the Canary Islands is part of Portugal, though it's technically a hundred miles or so closer to Morocco.
Because of its lush, mountainous, and beachy terrain, Madeira offers travelers everything from world-class mountain biking and hiking to canyoning, scuba diving, paddling, and epic beaches dotted with natural ocean-filled swimming pools. And the food is a fantastic mix of fresh seafood, diverse fruits and vegetables, and a touch of African influence that makes it spicier and more unique than most food you'll find in mainland Europe.
Not yet sold? If you live on the US East Coast, you may be once you learn you can fly direct to Madeira, Portugal, from NYC (on Azores Airlines) in about six hours. You can also connect through just about any European city if you want to extend the trip.
But if you're planning to visit Madeira, Portugal, know that technically being part of the mainland European country doesn't mean the culture is similar. These are 10 of the most unique aspects of Madeira that make it a must-visit, especially if you're already in western Europe.
Madeira is safer than most mainland destinations
In defense of Portugal's cities like Lisbon and Porto, nearly every major city in every major country has areas you generally want to avoid at night or if you're solo. But Madeira doesn't really have any of those places, even in the capital city of Funchal. Sure, as a general rule, you won't want to linger in dark alleyways at 3 AM — but aside from perhaps getting overcharged for an "I love Madeira" t-shirt, it's really quite a safe place.
It's a slower pace of life
Like on most islands, life moves a little slower in Madeira than in mainland Portugal. There's not as much traffic, starting times for tours and activities are more suggestions than firm rules, and no one is too stressed. It's a lovely way of life, but it does mean you should expect fine dining in restaurants to take about three or four hours –and you'll want to leave a buffer between activities if you're scheduling tours back to back.
Christmas shuts down the island
Christmas is a big deal in Portugal, where roughly 80 percent of the population consider themselves Roman Catholic.
But it has nothing on Madeira.
The island's Christmas celebrations — called Natal, running from December 1 to January 15 — basically mean that work and other responsibilities get set aside for six weeks.
On December 1, traffic is backed up as everyone drives around to see the massive Christmas light displays outside nearly every home and business. It's so common for guests to drop by any day at any time that every home keeps traditional fruitcake and meat dishes for guests on hand. And every Sunday is a party, starting with Catholic mass around 7 AM, then turning into a party in the streets. After the party, some people go to work, but many continue the revelry at Christmas markets or in private homes until 1 or 2 AM. This happens nine Sundays in a row, representing the nine months of Jesus' gestation as per the Catholic bible.
To put it diplomatically: "December is not the most productive month of the year," said Sofia Maul of Wine Tours Madeira.
The plant life is endless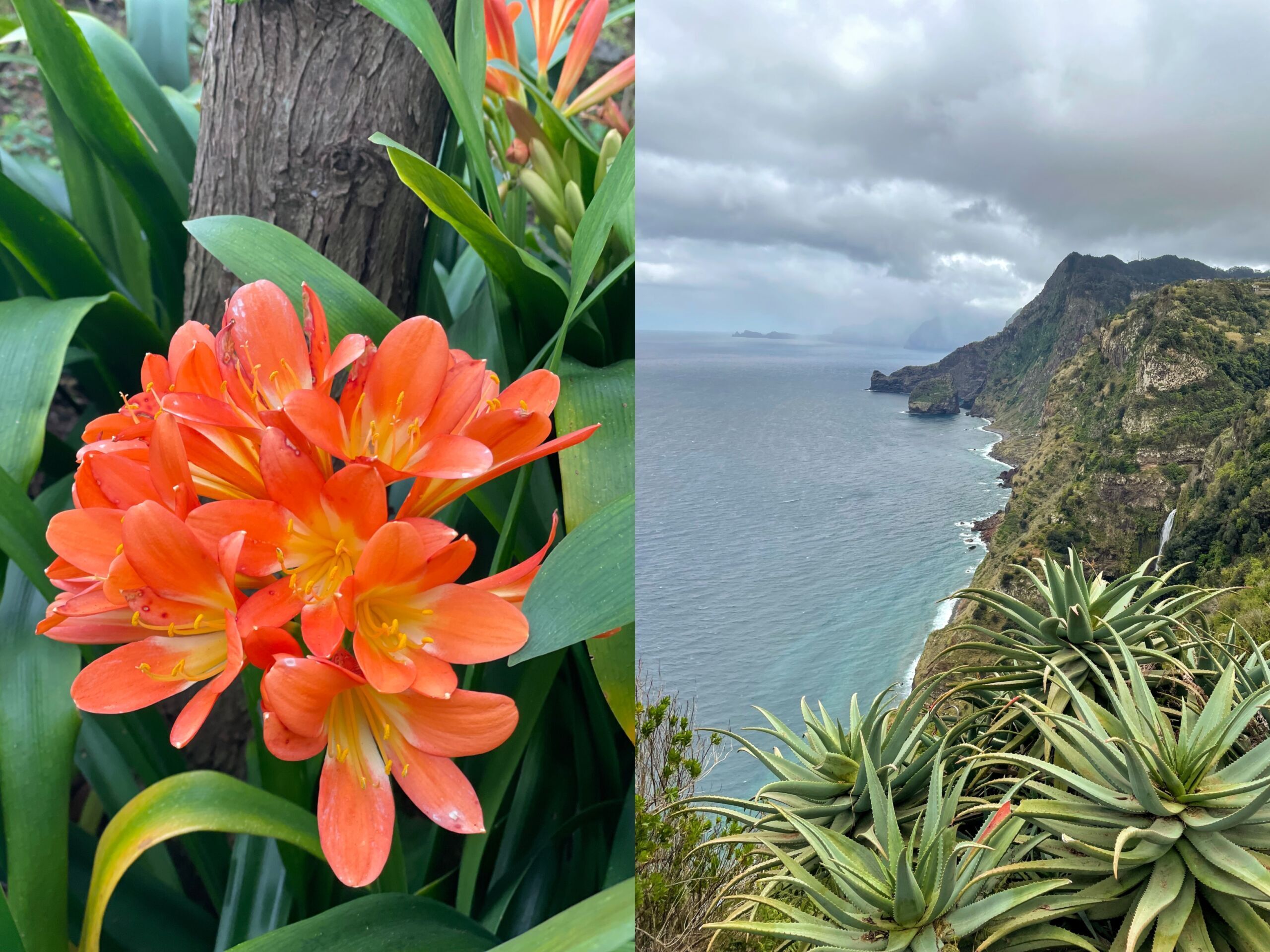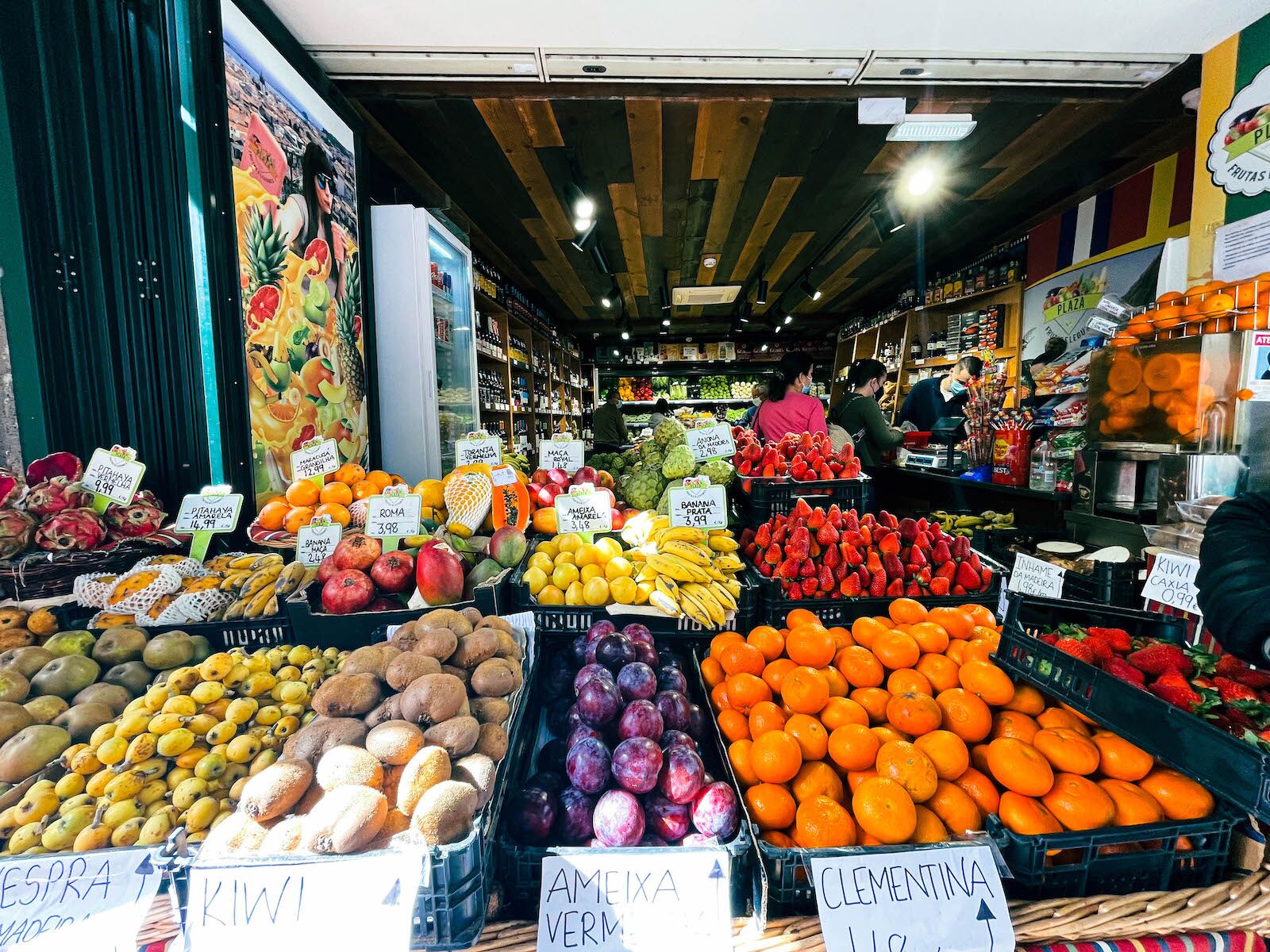 Southern Europe has good growing conditions for many fruits, veggies, and plants. But Madeira, Portugal, is one of the best climates in the world for growing just about everything, from tropical plants to pine trees to cacti to grapes and vegetables. Locals say "everything grows here," and they're not wrong, especially since the island's elevation varies more than 6,000 feet, creating a massive variety of growing climates and conditions. As a result, food is bountiful, and nearly every fruit and vegetable you eat while visiting has likely been grown on the island.
The wine is very, very different
Madeira's most famous wine is not your normal table wine. It's fortified brandy and is much sweeter, akin to a port or a sherry. In fact, you usually can't even tell what type of grapes vintners used to make any particular Madeiran wine.
Wine from Madeira, Portugal, has a unique connection to the United States: because of how well it travels, it was one of the few wines that could make it from Europe to the colonies in the 1700s — and it was Madeiran wine that America's earliest founders drank when they signed the Declaration of Independence.
Madeira does make some unfortified table wines — Quinta do Barbusano is a particularly nice brand — but most traditional Madeiran wine is stronger and sweeter than what you might expect. Take a walking tour with Madeira Food Tours or tour the Blandy's Factory to learn more about how and why Madeiran wines are so different. And if you want to buy a bottle, you'll likely be able to enjoy it for some time: unlike most table wines, exposure to heat and oxygen won't damage fortified wines as quickly. So you can continue to drink them for several months after they've been opened at home.
Madeira has always had strong North African influences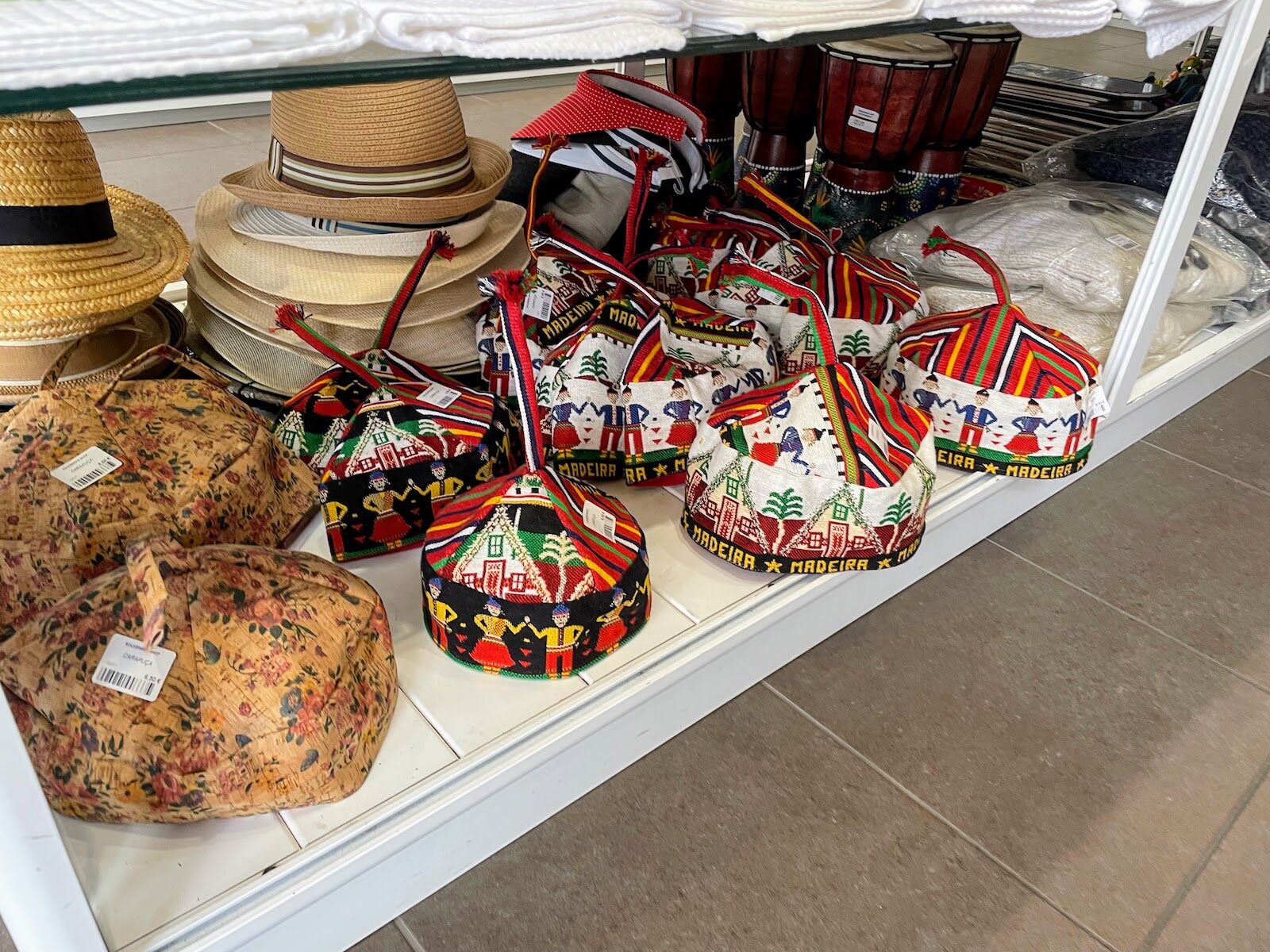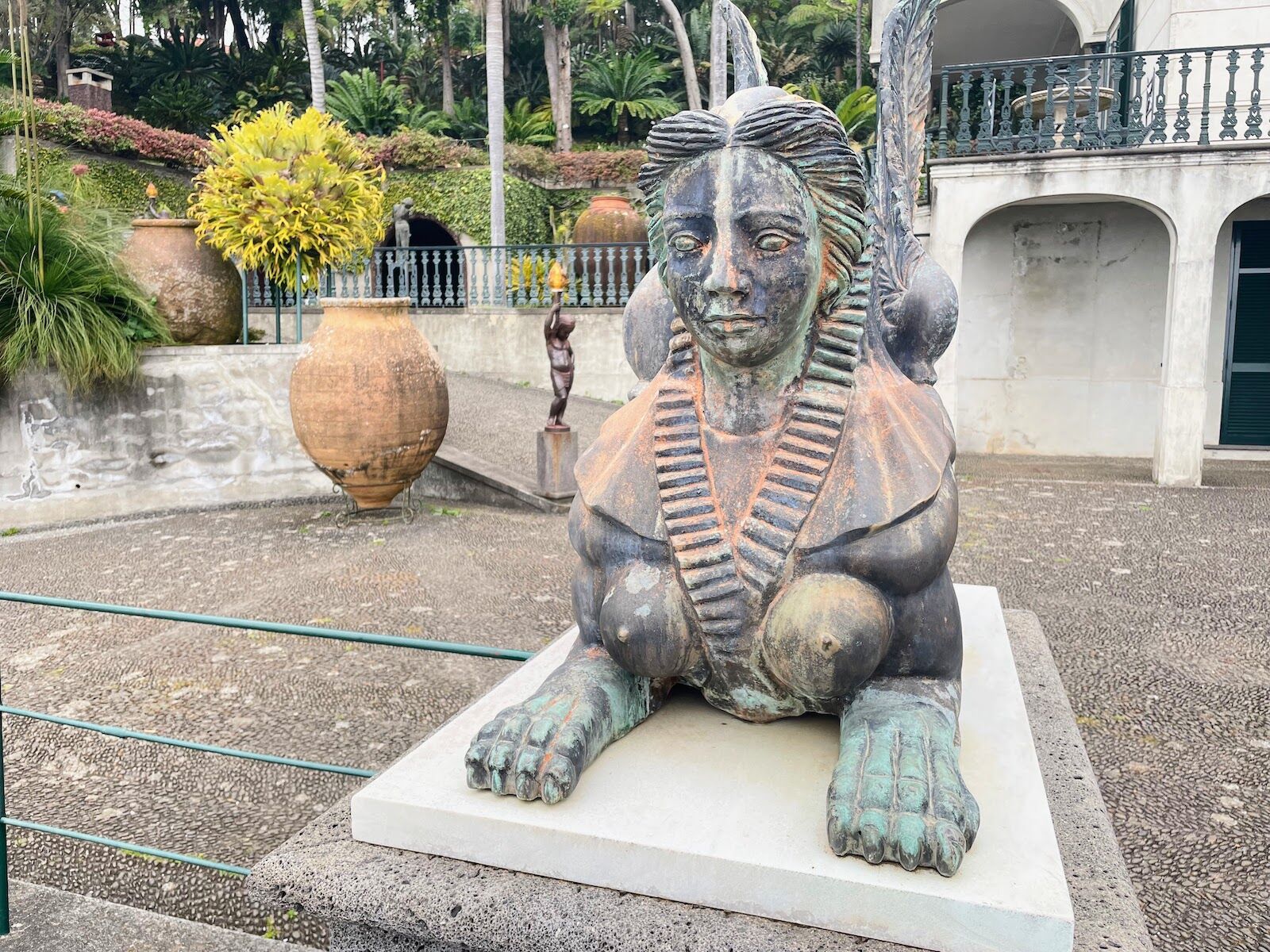 Not surprisingly, mainland Portugal's culture is heavily influenced by its neighbors — primarily Spain, its only other neighbor on the Iberian Peninsula. It's been that way since around the 12th century when Portugal was founded, as everything from food and travelers to politics and cultural ideas arrived in mainland Portugal through Spain.
But for the island of Madeira, Morocco has been the closest significant influencing power for hundreds of years. Travelers and traders would stop in Madeira when traveling between Africa and Europe; inevitably, some people got offshore in Madeira and didn't go back on board again. With them came spices and food, architectural styles, and fashion and dress from northern Africa.
In Madeira, artistic expression in all forms is generally more colorful and loud, with more African influences than in most of mainland Portugal and Europe in general.
Madeirans generally love tourists
Across all of Madeira, but especially in the city of Funchal, tourism has been the economy's bread and butter since it first began to develop. According to Maul of Madeira Wine Tours, tourists from mainland Europe started coming to Madeira on ships in the early 1800s. They'd come to take advantage of the island's year-round ideal weather and clean air and water, believing it was a cue for all manner of respiratory diseases and "melancholies." So there's no resentment toward tourists as you may (understandably) find in cities like Porto or Lisbon on the mainland, where tourists are driving up housing prices and taxing infrastructure, roads, and businesses.
Traditional food in Madeira is quite different from mainland Portugal
The combination of Madeira's northern African influences, ideal growing climate, and location in the middle of the Atlantic Ocean means residents have never had to travel very far to find ingredients for all manner of dishes. In Madeira, Portugal, two can't-miss dishes are carne vin alou (meat with garlic, usually beef) and bolo do caco.
Carne vin alou is so popular that it's the de rigeur dish of the Natal celebrations and most families make enormous quantities to have on hand for when guests drop by.
Bolo do caco is a flatbread, usually served with garlic butter. Like many of the breads made in North Africa, bolo do caco dates to a time when only the wealthiest residents had ovens. However, unlike most breads, it's cooked on a hot stone slab — hence why it doesn't rise nearly as much as the fluffier options you'd traditionally eat in mainland Europe.
And the other delicacy in Madeira, Portugal, that you may not find on the mainland as frequently? Black scabbard. It's a rather ugly deep-sea fish that can live more than 5,000 feet below the ocean's surface. It's native to the waters around Madeira, so good luck finding a restaurant that doesn't have some version of black scabbard on the menu (occasionally paired with the island's beloved bananas).
Madeira is all about the outdoors
Mainland Portugal has plenty to offer when it comes to outdoor adventure, especially around surfing and lounging on beautiful beaches. But in Madeira, Portugal, the options are a little broader, which is impressive considering what a small island it is.
Though you can drive around the whole island in about four hours, it has a lot of variety in terms of adventure sports. There are 6,106 feet between the island's highest and lowest points, which lends itself well to sports that require serious elevation changes, like mountain biking. In fact, it's world-renowned within the mountain bike community, especially because companies can drive mountain bikers to the top, allowing them to shuttle multiple 5,000-foot-plus laps in one day.
Of course, significant elevation changes also lend themselves well to more unique sports, like canyoning or canyoneering (hiking, jumping, climbing, and swimming through waterfall canyons) and cliff jumping (called "coastering"), both of which are available for beginners or advanced travelers. Companies like Epic Madeira offer tours that include guiding, gear, and pick up from most Funchal-area hotels.
If you'd rather stay on the ground, plan a trip based around exploring Madeira's hiking trails. You could spend multiple weeks exploring the island on foot. There are nearly 3,000 kilometers (1,864 miles) of levada trails (trails running along historic irrigation channels, usually through lush forests and along waterfalls) and dozens of vereda trails, which are usually cliffside with stunning ocean views. Many of the veredas are on old roads used by villagers before roads connected the island's small towns.
The bananas are different (and banned in the rest Europe)
Madeirans have been making wine for ages, but in the late 1800s, a widespread pest invasion destroyed most of the island's crops (grapes included). So to quickly rebuild the island's food supply and economy, Madeirans leaned into something else: bananas. Bananas from Madeira grow quickly; a single plant can produce an entire bunch of bananas within a year.
Most bananas grown on Madeira are the Dwarf Cavendish subspecies, and because they grow quickly, their final size is relatively small — about half the size of a "standard" banana. This makes them sweeter, but it also means they can't be exported outside of Portugal. There's a European Union law that says bananas shipped within the EU have to meet specific standards for length, shape, and color, which Madeiran bananas don't. So if you want to enjoy a Madeiran banana, go to Madeira, or buy one imported from the island in Portugal. And be sure to try all the banana desserts you can while in the gourmet restaurants around Funchal.

More like this