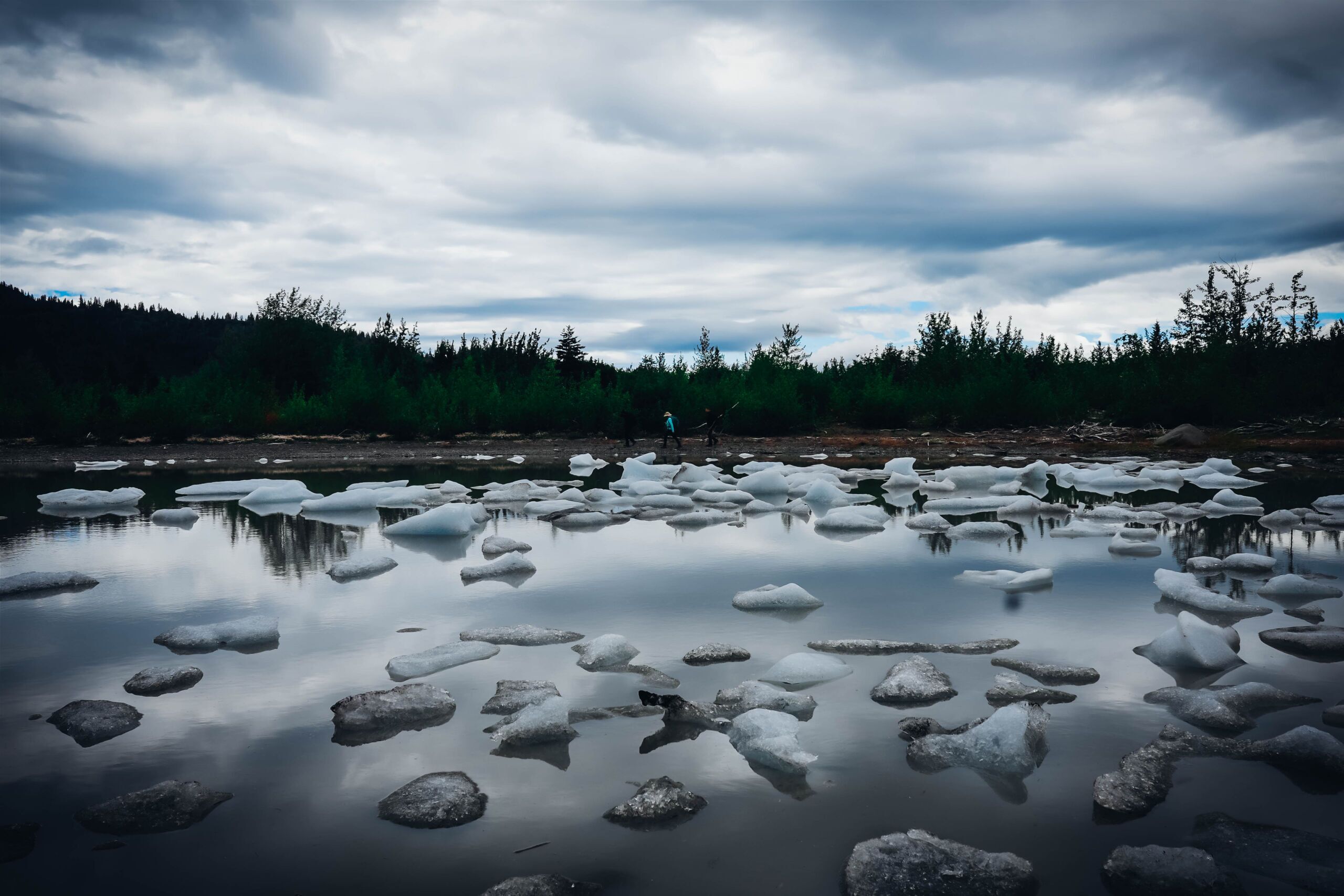 Most photographers, professional or hobbyist, would probably name three major brands that rank above all others: Canon, Nikon, and Sony. But one of the most impressive recent cameras is the Sony Alpha 7 (abbreviated a7). It was released in October 2013 and was followed by the Sony a7 II in late 2014 and the Sony a7 III in October 2017.
The most recent version, however, is the drool-worthy Sony a7 IV, which I was fortunate enough to test on a recent trip through Alaska. Though I almost always travel with a DSLR camera, I've never had so many people stop me and ask my thoughts about the camera or, even still, ask if they could hold it and look through the viewfinder.
Though it's a pricey camera, it's truly fantastic. Thanks to a user-friendly menu, several levels of auto and intelligent shooting, and easy manual controls, it has the potential to turn an average travel or outdoor blogger, social media creator, or photographer into a great one.
After getting hands-on with this camera (and then going back to my older camera and lenses), I took the plunge and bought a Sony a7 IV, even though I'm not a professional photographer. I often take photos to accompany my freelance stories for online use, but that's probably no different from many of Matador's readers, who may take photos to share on their blogs or social channels. It's more camera than I need, but it's a great piece of tech that has the potential to make me a more competent photographer. And heck, taking photos with it is just plain fun.
Here's why I bought one, and why other readers may want to do the same.
We hope you love the Sony a7 IV! Just so you know, Matador may collect a small commission from the links on this page if you decide to make a purchase. Listed prices are accurate as of the time of publication.
The Sony a7 IV is a full-frame, mirrorless camera
As someone who spent the last seven years shooting on a Canon 6D (a full-frame camera), I'll never go back to a crop sensor again. A full-frame camera means the camera has a larger sensor and can capture a wider field of view, essentially "cutting off" less of whatever you're shooting. The alternative is a crop sensor; cameras with these sensors tend to be cheaper.
Almost all professional and semi-professional photographers use full-frame cameras as they produce higher-resolution photos with more detail (and more flexibility for editing) since the larger sensor lets in more light.
The downside of full-frame cameras is that they're bulkier and heavier, which is not ideal for travel and everyday carrying. That's why I knew I wanted a full-frame mirrorless camera, a product that didn't really exist until 2013. In "normal" cameras, an internal piece called a reflex mirror reflects light from the lens. Until recently, removing that mirror meant that photographers couldn't change their lenses — hence the reason DSLR (which stands for "digital single-lens reflex," which refers to camera bodies with interchangeable lenses) couldn't also be mirrorless. But in 2008, the first mirrorless DSLR camera came out, which removed the rather large reflex mirror to create a smaller and lighter camera body that's much better for travel.
But it wasn't until Sony introduced the first of the a7 cameras in 2013 that there was a mirrorless DSLR with a full-frame sensor. It changed the game and let photographers capture epic, high-resolution shots without the bulk and weight associated with professional-level cameras. The Sony a7 IV body weighs just one pound, seven ounces (with the battery), and measures 5.2 x 3.8 x 3.1 inches — small enough to fit in a jacket pocket in a pinch.
The resolution is amazing, even on the non "R" version
There are a few different versions of the Sony a7 IV. I tested the standard Sony A7 IV (the "basic" version), though there's also the Sony a7R IV — the "R" stands for resolution. The key difference is that the Sony a7R IV has a max resolution of 9504 × 6336 pixels/61 MP, while the "basic" maxes out at 7008 × 4672/34 MP.
While the Sony a7R IV gives photographers an amazing resolution, it'll be overkill for most photographers unless they're planning on making large (2-foot-by-3-foot or larger) gallery-quality prints of your photos. If you do need that professional-level resolution, it may be worth looking into the a7R IV (or the earlier A7R III, which can go up to 7952 x 5304 pixels/42.4 MP).
Note that higher resolution isn't always better: it can make shooting in low light more challenging (as its lets more light in with each shot) and dealing with editing, storing, and transferring 61 MP photos can be a task for even the fastest of computers. And don't forget that large files will fill your memory card rather quickly, especially if you're shooting in JPG and RAW.
The AI is really, really good when it comes to auto shooting
My first time ever using this camera was while traveling, so I had zero time to get to know the settings. And because of that, I made some mistakes when shooting on manual — like the photo below, which would have been lovely, had I adjusted the focus correctly (or perhaps paid more attention to the preview).
After screwing up some once-in-a-lifetime shots, I decided to ride with the auto settings for a while, using them on everything from landscapes to wildlife to shots in an ice cave and on glaciers — both of which can be very tricky for a camera to analyze, given the contrast between sky and ice.
Nailed it. This bear shot is from at least 75 yards away, by the way.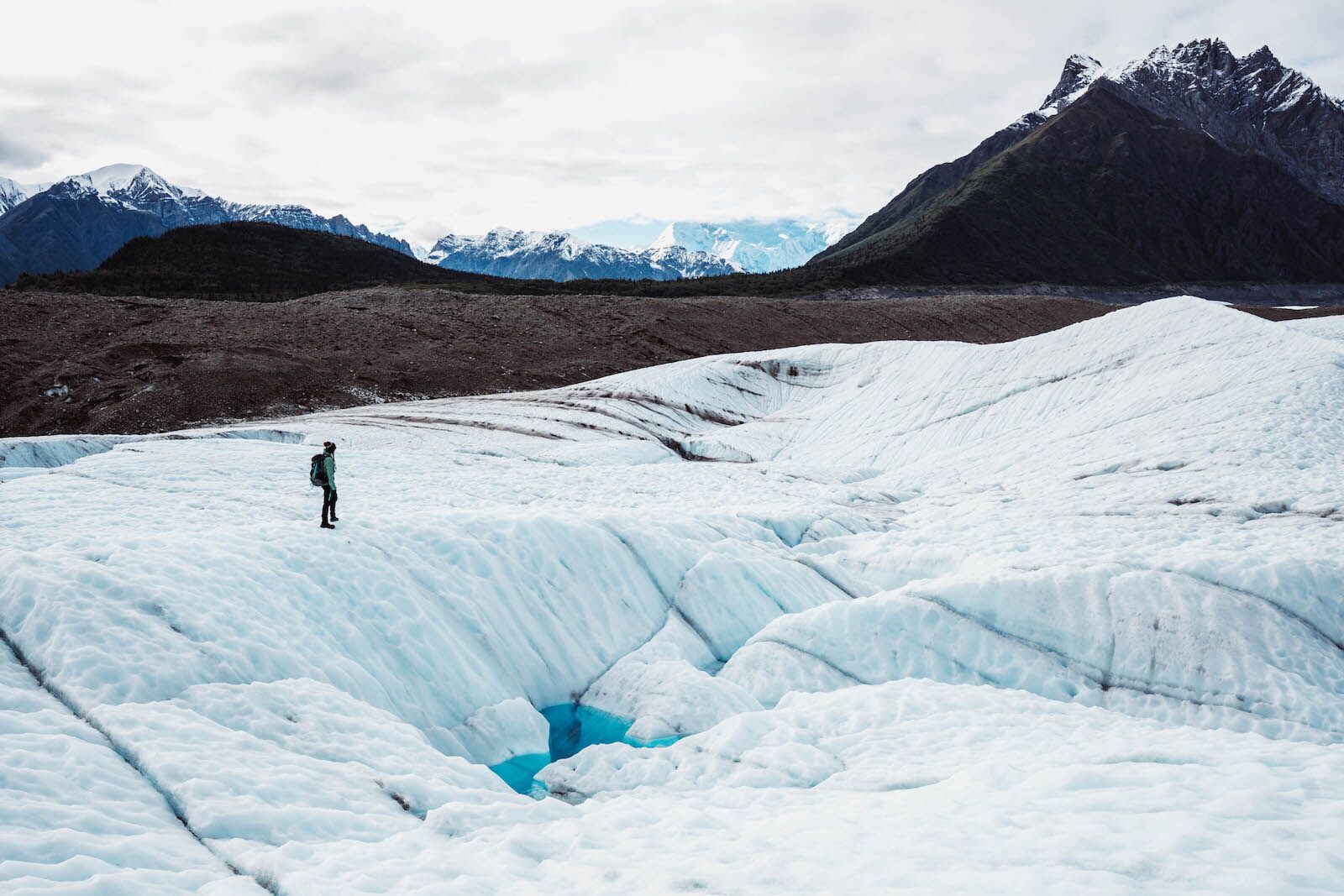 Wildlife shots are insane when paired with a long-range lens
Most DSLR cameras do not come with any lenses (unless you buy a basic camera/lens kit), and the Sony a7 IV is no exception. Most users shooting travel, portraiture, still-life, fashion, and so on will be fine with a budget-friendly standard lens, like a fixed 50-mm lens. Depending on the brand, those will generally run between $150 and $300 (just make sure to buy one compatible with the Sony E mount).
But you'll need more specialized lenses when it comes to specialty shooting. I tested the Sony FE 200-600mm lens, which was able to shoot incredible close-up photos of mountain goats from a distance; my friend's 400mm lens couldn't even find the goats while attempting to focus. Of course, photogs probably know that shooting with any lens above 300mm can make stabilization a challenge, but the combination of the camera's stabilization and the lens's stunning stabilization (which includes a side slider to switch between "normal" and "sports" modes) ensured the photos were stable, even from hundreds of yards away.
Because the Sony a7 IV has the potential to take such high-resolution photos, it may be possible to use a shorter lens than you're used to if you're upgrading from a camera that maxes out around the 25 MP mark. And shorter lenses tend to be a bit less expensive.
Of note: I took a 300mm lens to a wildlife lodge a few weeks after testing the 600mm lens and was shocked at the difference. I literally thought my 300mm lens was clouded or not focusing correctly, but no: the combo of the Sony a7 IV and 600 mm lens was so good it just makes other lenses look broken in comparison. It is worth noting, however, that the lens is huge, likely because it has a built-in stabilizer. As a result, it adds a lot of weight to your kit (4.6 pounds) and can be cumbersome to carry.
Expect all your landscape shots to look epic
The second lens I took with me was better for landscape shooting. While I usually shoot on a 10 mm lens for landscapes (and yes, it does result in some fisheye-esque distortion I need to fix in Lightroom), I took a slightly more versatile lens since I was only carrying two: the Sony FE 20mm f/1.8 G Lens. While I usually like to go a bit lower than 20 mm for landscapes, I figured it would work well as a catch-all lens for everyday shots.
And it did.
The 20 mm was the lens I started shooting with before I had any clue how to use the camera, and my photos are as crisp and white-balanced as can be. Pair it with the Sony a7 IV's auto settings (for focus, white balance, ISO, and shutter speed), and your photos will be flawless, even if you never touch the manual settings.
The lens is pricier than the 50mm version (as lower focal lengths tend to be), but buyers looking for an everyday lens that skews toward landscapes will find this lens to be a happy medium. It'll set you back around $900 if you don't get it on sale.
It's a professional-level video camera, too
I don't usually shoot video, mostly because I don't have a use for it — I'm not a vlogger, and generally don't find I have the time to devote to editing travel videos. But the Sony a7 IV shoots excellent high-detail video, as shown by this landscape reel released by Sony.
One thing I did notice while shooting video — though of course my video isn't finished and edited, as this one is — is that the Sony a7 IV does an excellent job of continuously adjusting exposure and focus while shooting, even if you're switching between subjects or landscapes. It also has an option to track objects, which is especially useful if you plan to use it for vlogging, shooting moving subjects, or being in front of the camera as a solo traveler.
It's packed with useful, thoughtful features
Buyers who have used any Sony a7 cameras probably already know they're well-designed. And photographers who will use all the camera's features are likely going to dig into the full list of specs before buying, so I won't list them all here. But these were a few particularly useful features I noticed during my two weeks of testing (some of which are on other a7 models, too).
Easy to hold: the camera has a large front indentation for your finger, so it's easy to hold and very stable, even when you're shooting from moving surfaces (like from a boat).
Movable display screen: The A7iv's screen flips out, old-school camcorder style, and can also flip to face in front of the camera. It's ideal not just for shooting front-facing video, but also for shots where you may need to shoot in portrait or be shooting from a low angle. I appreciated being able to flip out the screen and look down at what I was shooting, rather than having to crawl on the ground to see the frame.
Real-time autofocus: Taking photos of a moving subject? The camera's real-time focus was super useful. All I had to do was tap on a subject, and the focus followed that subject, even if moving. It was useful for wildlife shooting, though would likely work just as well for sports and fast-moving subjects.
Two memory card slots: Nothing is more annoying than shooting and realizing your card is full, but since the Sony a7 IV has space for two, that problem is no more. You can select which card to save to or divide it by type of file — photos on one, video on the other.
Custom controls: Photographers can decide what whee or dial controls what and create custom settings you can access by tapping a button.
No bulky charger: Okay, this does come with a bulky charger — but there's no need to use it. You can charge the Sony a7 IV without removing the battery with a simple USB-C cable. I appreciated not needing to carry extra cords or cables and minimizing weight, especially when carrying it on a backpacking trip (and yes, it will juice up from a back-up charger).
The primary downside is obvious: cost
The Sony a7 IV is not a cheap camera, and buyers just looking for a step up from a cell phone camera probably won't be making the jump straight to a professional camera like this. And the lenses — which are equally fantastic — also don't come cheap.
That said, it's not the most expensive camera in the line and certainly cheaper than the a7R IV, which runs closer to $3,500 for just the body. And hey, it's tax-deductible if you're a for-profit blogger, right?
The competition
Sony told me their two main competitors are the Nikon Z6 II and the Canon EOS R6, both mirrorless, full-frame cameras. The Nikon Z6II is priced roughly the same as the Sony a7 III (the version before the A7 IV) at roughly $2,000 for just the body, and the Canon EOS R6 is more comparable to the Sony a7 IV, at about $2,500.
The differences between the two cameras are vast if you dive into the full specs, but for most users, the biggest difference comes down to the photo size. The Nikon Z6 II is limited to a 24 MP sensor and only captures video at 4:2:0 8-bit (compared to the Sony a7 IV's 4:2:2, 10-bit, and the Canon only has a 20 MP sensor, resulting in a max resolution of 5472 × 3648 pixels (compared to the Sony a7 IV's 7008 × 4672). That makes the a7 IV a better choice for shooters hoping to crop photos (perhaps to avoid buying a more expensive, higher-focal-length lens).
I had a Canon D6, which can shoot up to 26 MP. But it's not mirrorless, which makes it larger and heavier, as shown in the photos above (Sony a7 IV on the right). If the smaller size offered by a mirrorless camera isn't as important to you, you'll have a much wider range of DSLRs to choose from that may generally be more affordable than the a7 IV.
Who should buy the Sony a7 IV?
The Sony a7 IV and associated lenses are pricey, but so are most nice DSLR cameras. If you meet any of the criteria below, consider investing in the Sony A7 IV — especially if your current DSLR setup feels too for travel.
Hobbyists or professionals looking to increase the quality of their photos
Outdoorsy types who want to drop weight and size while retaining professional-quality gear
If you plan to use it enough get your money's worth
If you're hoping to transition from hobbyist to occasionally paid photographer
If you want to develop your camera skills
If you're hoping to grow your content-creator business
If you can afford it and just want a fun new toy
Who should not buy the Sony a7 IV?
You'll likely prefer a less expensive, lighter camera if you:
Aren't going to bother editing or sharing photos with anyone other than friends and family
Never check a bag (camera gear can easily fill a carry-on bag)
Mostly use your phone for photos
Have no interest in ever manually adjusting any camera settings
Are budget-conscious
Sony Alpha 7 deals and coupons
As of fall 2022, there are some good deals and specials online for snagging a Sony A7 IV (or other items and lenses compatible with the Alpha line) for quite a bit less than normal.
If you're considering buying one, it may be worth setting a Google Alert for "Sony a7 IV" in case there are solid deals around Black Friday or Cyber Monday. Since the camera has been out for about a year, you may also be able to find used and refurbished options on various resale sites, but be aware that these often come with scaled-down, non-Sony warranties.
If you're interested in an earlier version (the Sony a7 II), it's currently $500 off as of late October 2022 if you buy from Sony.com, or $600 off if you buy it with a body kit. I found "open box" deals on the Sony a7 IV from Best Buy starting at $1,900, though they're only available in certain stores (not buyable online). Sony currently has the body for $2,499 (which seems like the ballpark price around most retailers) or a set that includes an extremely versatile 28 –70mm lens for just $200 more from B&H Photo.
For such a big purchase, some buyers may appreciate the peace of mind that comes from buying directly from Sony.com, both because it makes warranty claims easy and because returns are hassle-free, with a 30-day window.

More like this