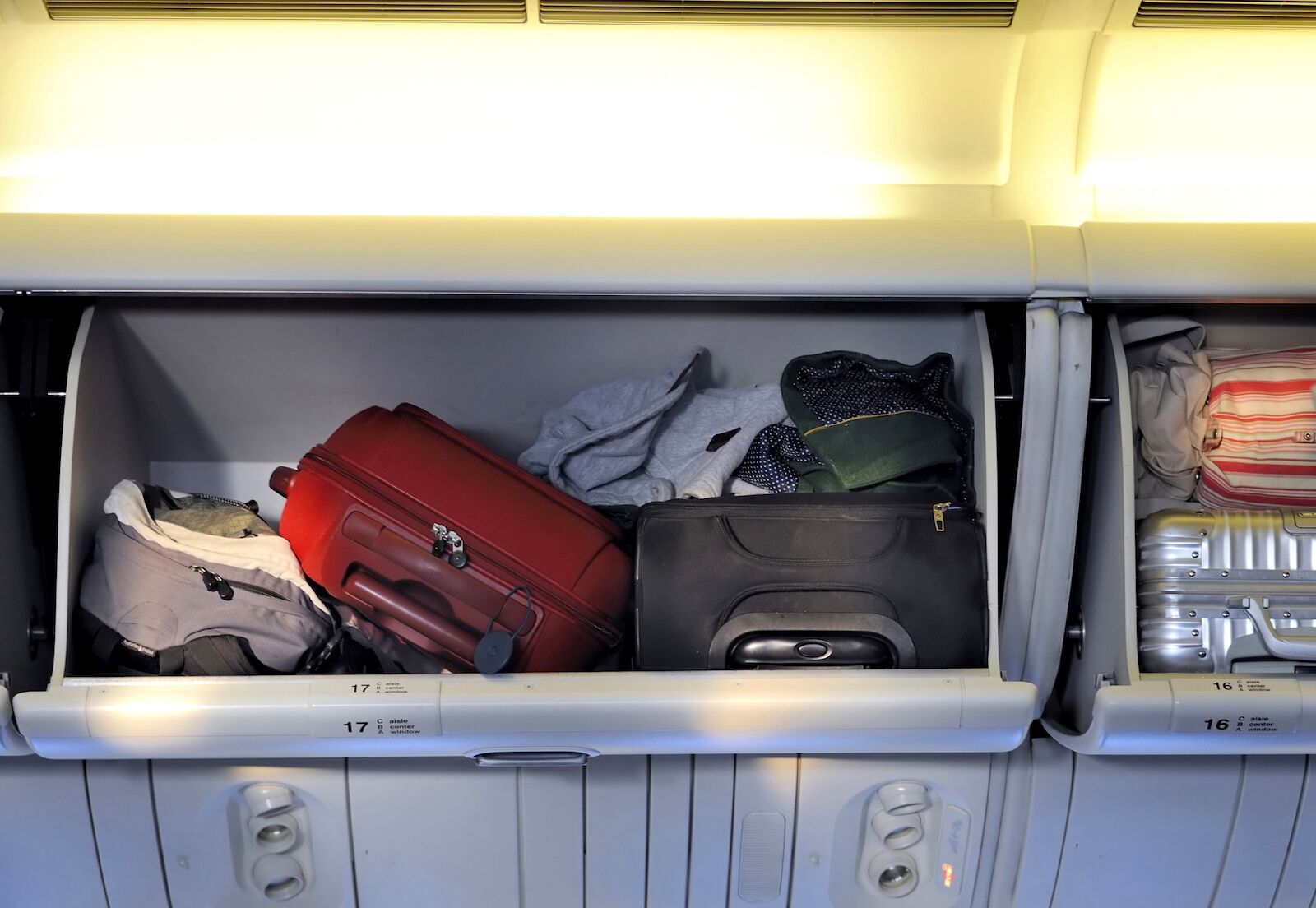 There are two types of travelers in this world: Those who pack as much into their carry-on luggage as they can, and those who prefer to always check a bag. Checked bag fees have understandably pushed people toward the former category, which often translates to a mad rush to board first and secure a spot in the overhead compartment. But there would be more room for everyone if people just put their bags in the bin correctly, according to a viral United Airlines TikTok.
According to the airline, newer planes have larger overhead bins that allow carry-on size luggage to be put wheels first on their side instead of flat. Or, as it was put in a recent Wall Street Journal feature, like a taco.
Flight attendant Susannah Carr told the publication that people who don't travel as much face a learning curve and push back and tell her things like, "That's not how bags fit in the overhead bins." Yet in what shouldn't come as a surprise to anyone, flight attendants really do know how to fit bags into the overhead compartment, even if they're technically not supposed to lift the bags themselves on some airlines.
The United Airlines video was originally posted in 2021 and was recently reposted as the brand's most viral video of the year. Word is still out if this is reaching the right audience of carry-on-stowage offenders, but as the United social team put in a response to a comment on the video, "we're doing our best to educate here."