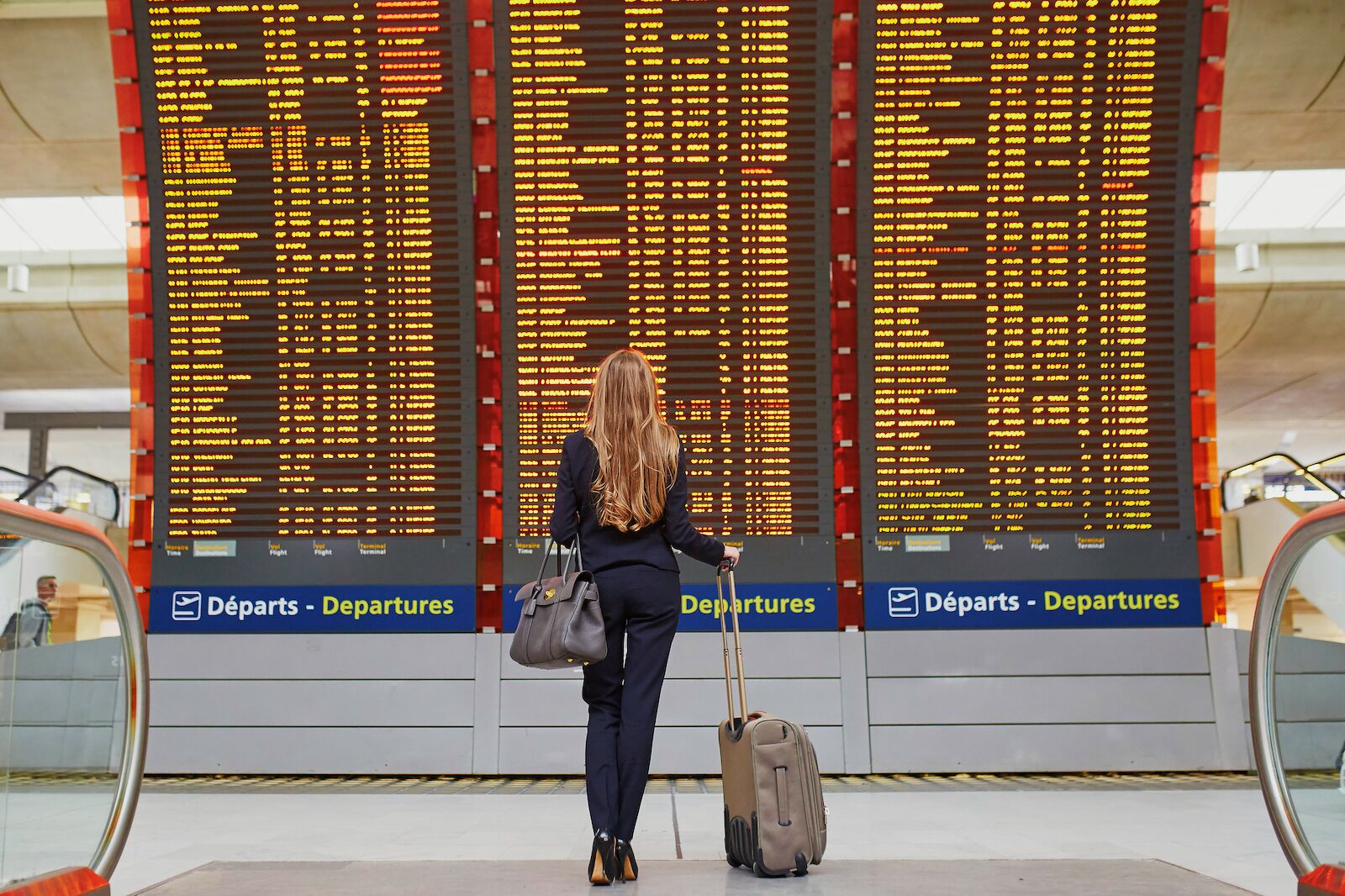 If only flying regional was as satisfying as buying local. Sure, you're saving money by not going with a major airline, but you're also getting exactly what you pay for: smaller seats, fewer amenities, and overhead bin space that would challenge even the lightest packers. Not quite as rewarding as the retail equivalent of shopping at boutique stores, and consuming a high-quality product. This is by design. Regional airlines aren't offering cheap tickets out of the kindness of their hearts – they lure passengers with affordable airfare, then hit you with exorbitant baggage fees once you realize your rollaway can't fit in their Stuart Little-sized overhead bin. You could play right into their hands and check your bag, or you could invest in luggage that actually fits their restrictive space requirements (typically 18"L x 14"W x 7"D). These are the rollaboard carry-on suitcases that will fit on even the smallest regional planes.
We hope you love the rollaboard carry-on suitcases we recommend! Just so you know, Matador may collect a small commission from the links on this page if you decide to book a stay. Listed prices are accurate as of the time of publication.
Samsonite Solyte DLX Softside
Lloyd Christmas famously said in Dumb and Dumber, "Samsonite! I was way off!" Traveling with this Samsonite Solyte suitcase, however, you won't be way off – you'll be right on the money. Designed to help you maximize your carry-on capacity while remaining within regional airlines' size limitations, the Samsonite Solyte is big enough to comfortably store your clothes, a laptop, tables, and toiletry items, without feeling like you need to cram anything into a too-small compartment. There's also a built-in USB port to make charging your devices as convenient as possible. Fitting in overhead compartments as well underneath the seat in front of you (if need be), the suitcase is the perfect economical option for traveling on a regional airline.
Price: $132.43
Travelpro Maxlite 5 Softside Lightweight Rolling Underseat Compact Carry-On

The Travelpro Maxlite is so versatile, it almost packs your belongings for you. It's equipped with several pockets designed to carry all the essentials, from a padded laptop or tablet sleeve to a removable plastic compartment for cosmetics, accessories, or other supplies – not to mention all the external quick-access pockets – this suitcase is a traveler's dream. Fitting neatly into overhead bin space on even the smallest airlines, the Travelpro Maxlite is ideal for bringing on quick trips or even longer getaways (for the low-maintenance traveler). It can even be stored snugly under the seat in front of you, if necessary.
Price: $299.99
High Sierra Endeavor Wheeled Underseat Carry-On

A spacious bag that fits either under your seat or in your overhead bin, the High Sierra Endeavor has more than enough room for several changes of clothes (including shoes), a toiletry bag, and a laptop or other similar electronic devices. In front, the bag has a zippered pocket that can fit laptops up to 15 inches long, as well as a zippered pocket for iPad or books. There's also a water bottle pocket, and even a dedicated compartment for shoes. The front pockets are also designed with special protective material, to ensure your belongings (especially electronic devices) stay safe and undamaged during the travel process.
Price: $67.57
Rockland Melrose Upright Wheeled Underseater Carry-On

At first glance, this rollaway might look more like a briefcase than a typical piece of carry-on luggage. But that's the beauty of it. The Rockland Melrose is designed not only to accommodate several days worth of clothing, but also bulkier items like sweatshirts and shoes. There are several zippered pockets and compartments for storing smaller items, as well as interior compartments. You'll have no problem fitting your tablet and laptop in here, and your water bottle – a travel essential – fits perfectly into a dedicated mesh pocket.
Price: $125
Steve Madden Underseat Wheeled Bag

Carry-on luggage isn't exactly a fashion contest, but the Steve Madden Underseat Wheeled Bag will turn heads as well as economically fit in the overhead bin. Designed with a vintage look, the bag is both elegant and versatile, with zippered pockets on the front, back, and sides, creating plenty of storage space for small items. Larger items can be stored in the interior compartment. Despite its sleek look, the bag is plenty sturdy, made with a durable material that ensures the safety of your belongings. The bag can be used as a rollaway, with its fully extendable handle, or carried by the two grab handles on top (without the usual awkwardness of trying to carry a rolling suitcase).

Price: $165.99
More like this