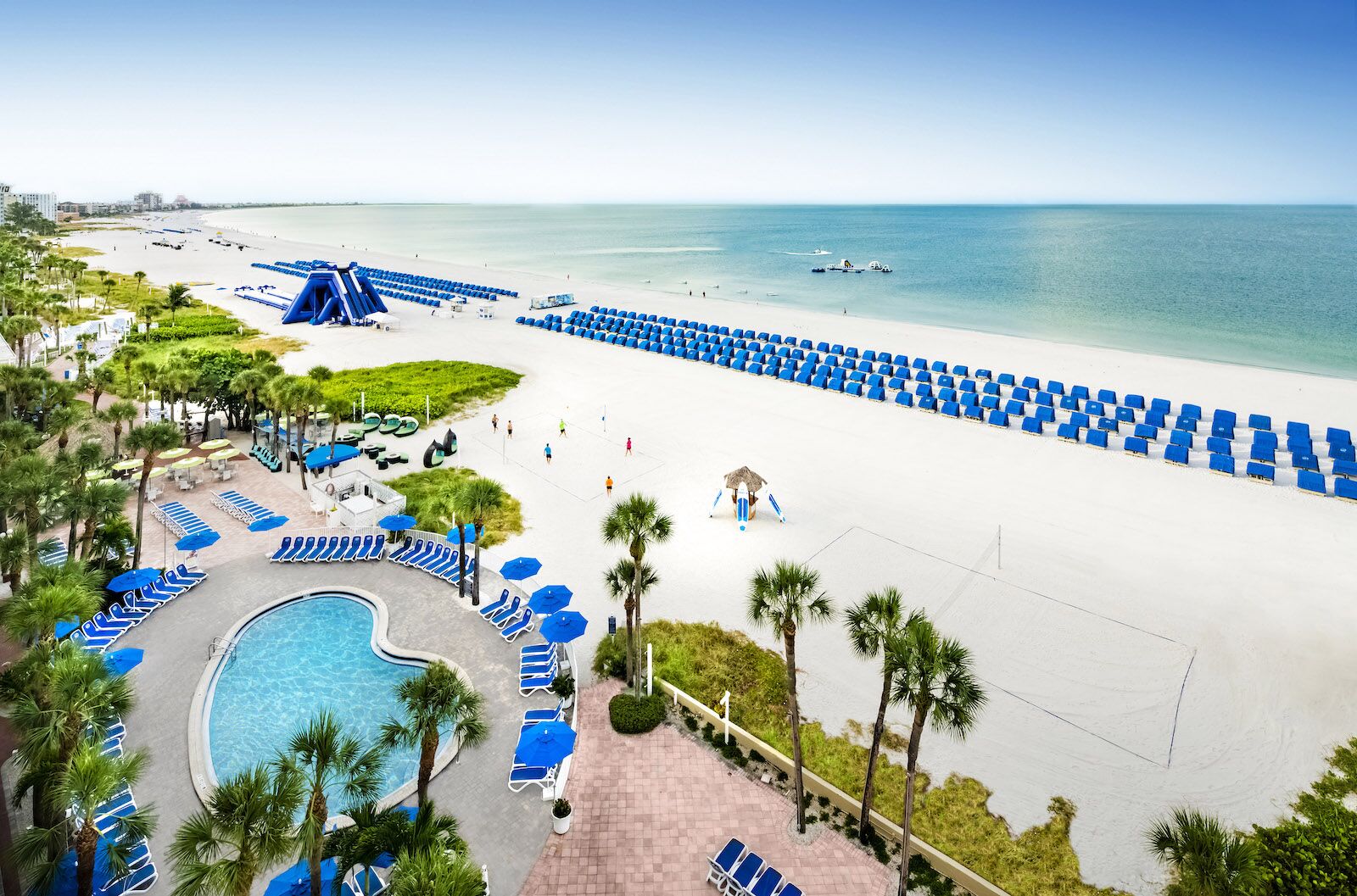 Some travelers think it's cool to knock all-inclusive resorts, saying they don't give you the real sense of a destination and seclude you from any kind of cultural immersion. But sometimes all one wants out of a vacation is to relax on a beach and not think too hard about the outside world, and when all your food and drinks are included there's literally nothing to worry about.
Of course, Florida isn't quite as generous as, say, Mexico or the Dominican Republic. So the words "all-inclusive" don't always mean you won't be handed a bill at the end. Most all inclusive resorts in Florida, even if they offer some extra inclusions, won't cover everything. So make sure you read carefully so you know what you're in for. Here are the best all-inclusives resorts in Florida, and what "all-inclusive" actually means for each of them.
Bungalows Key Largo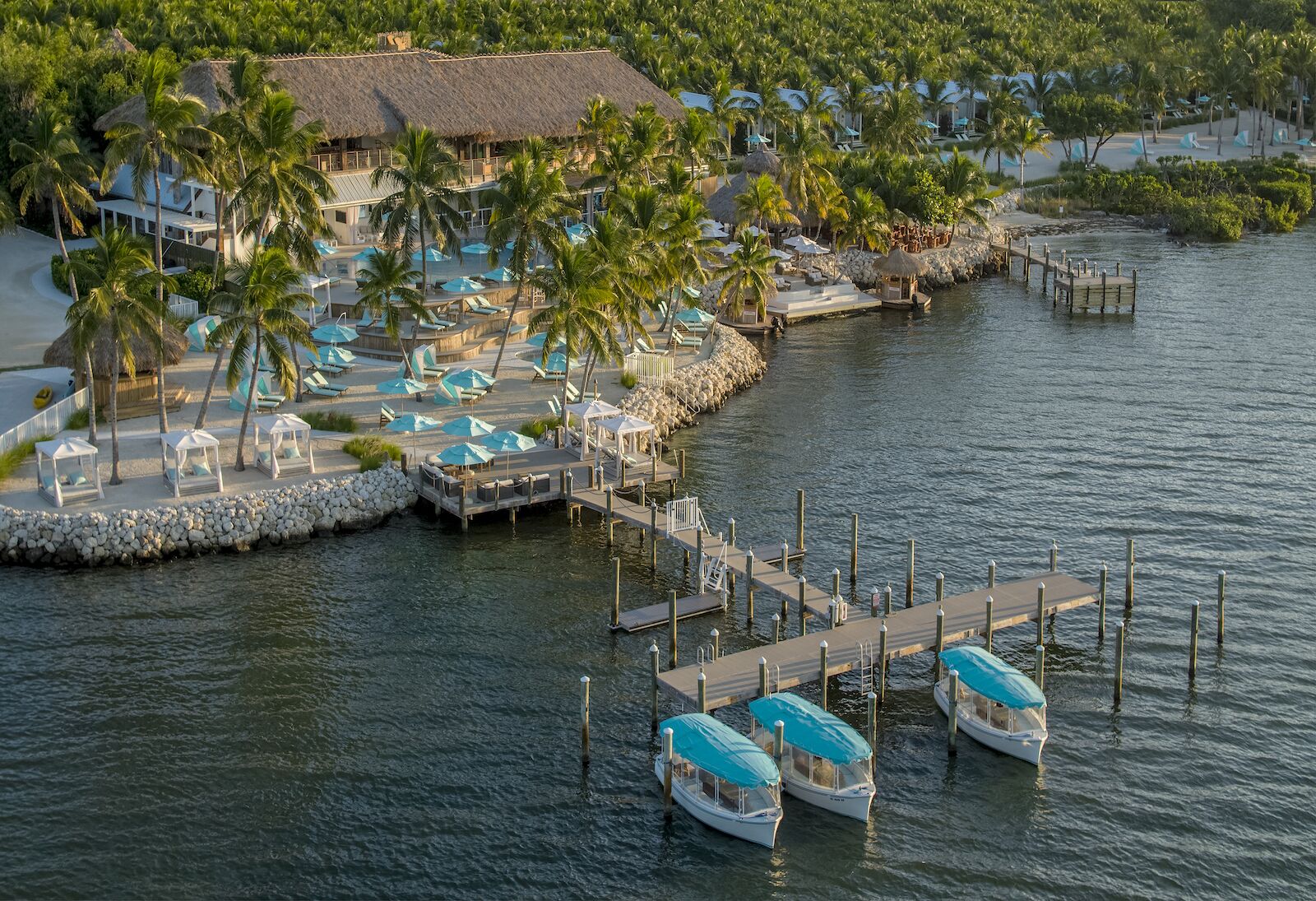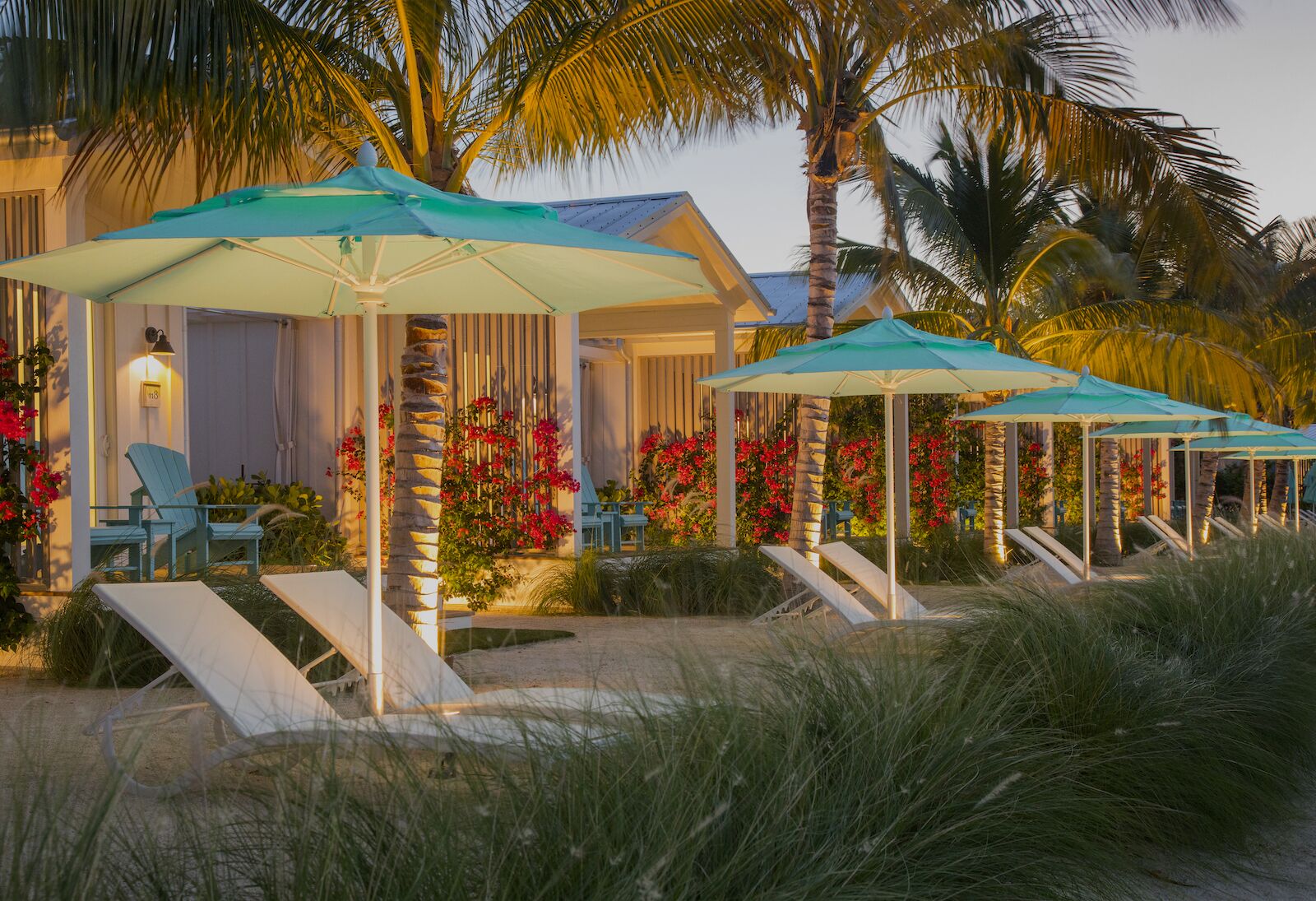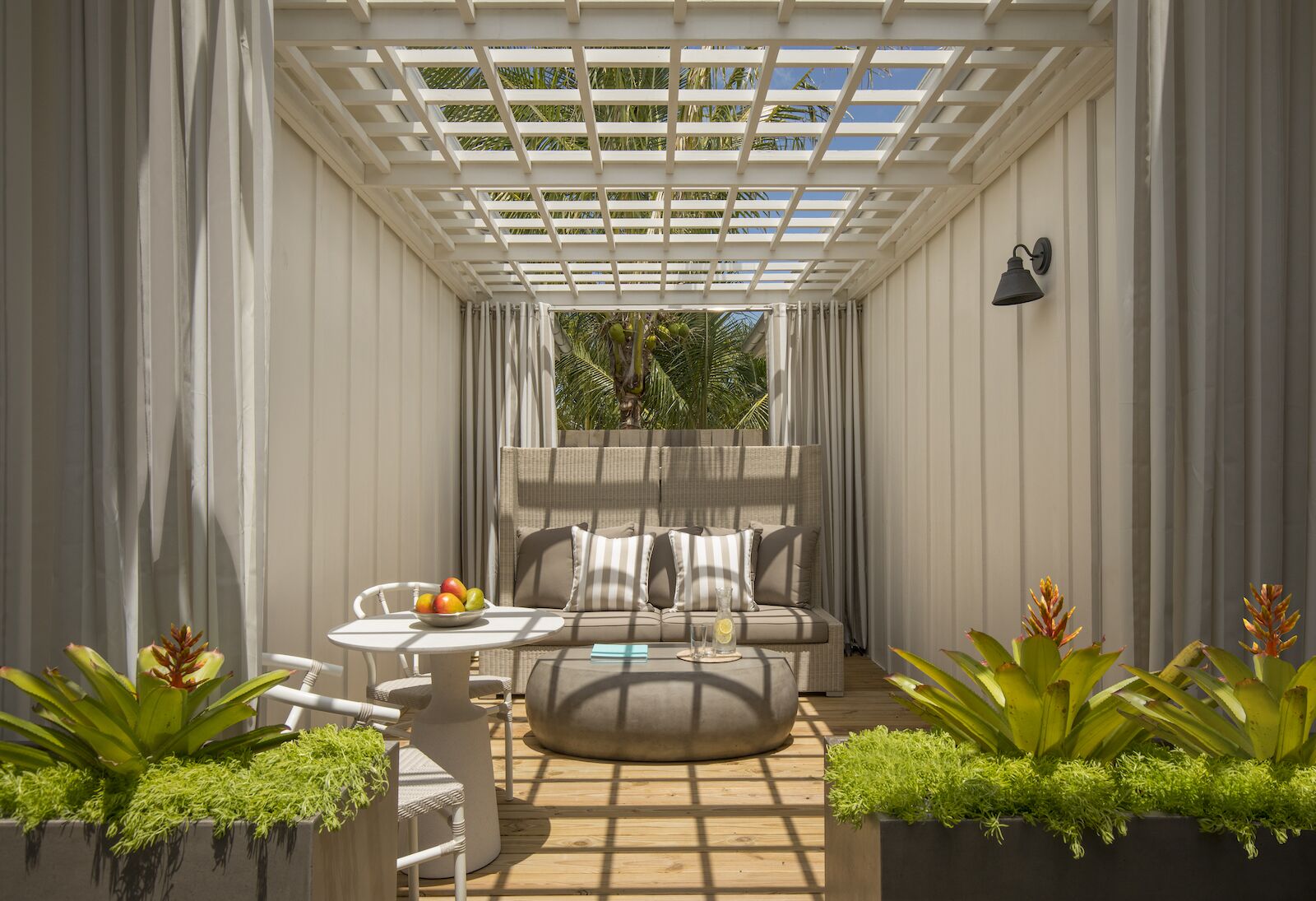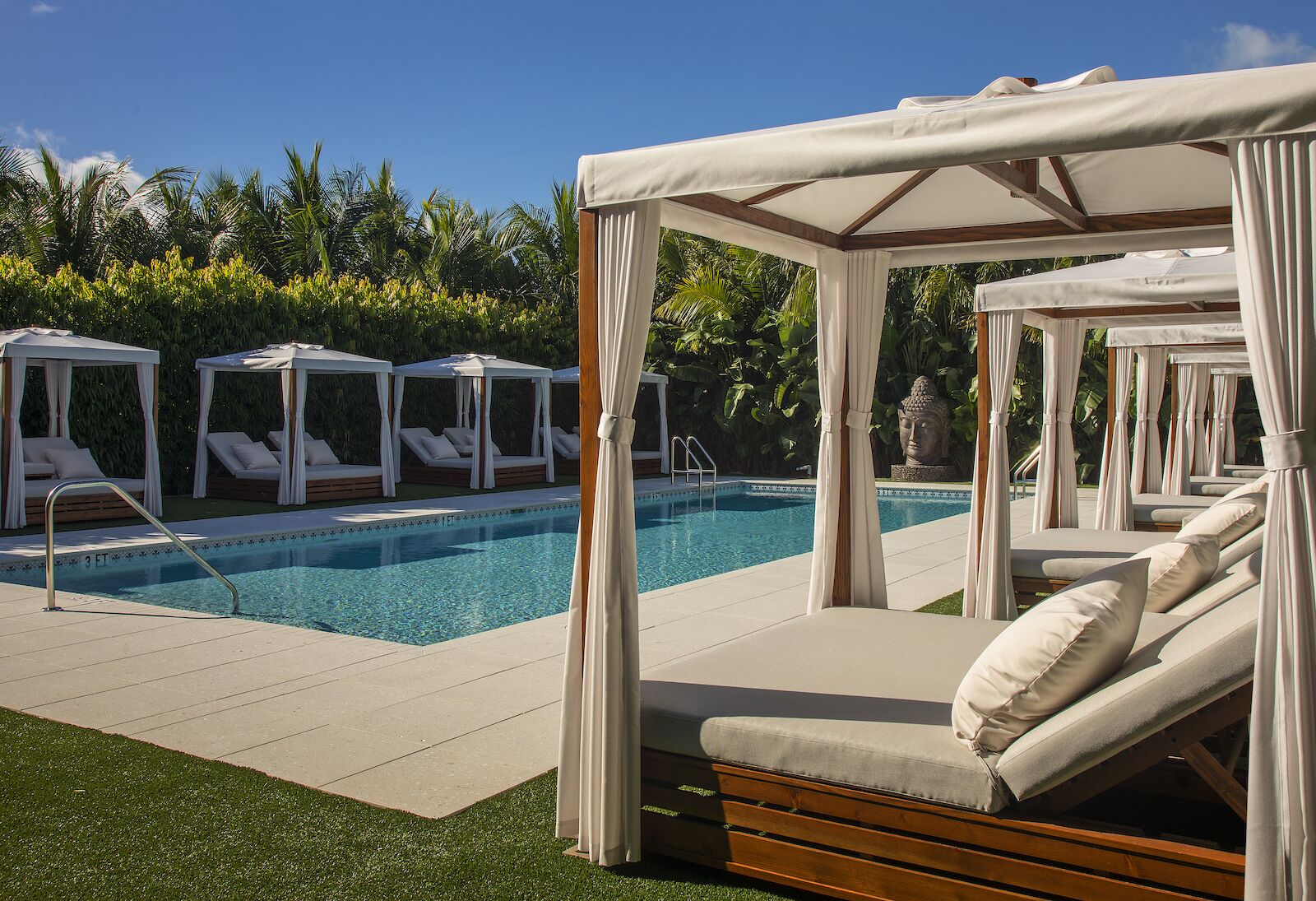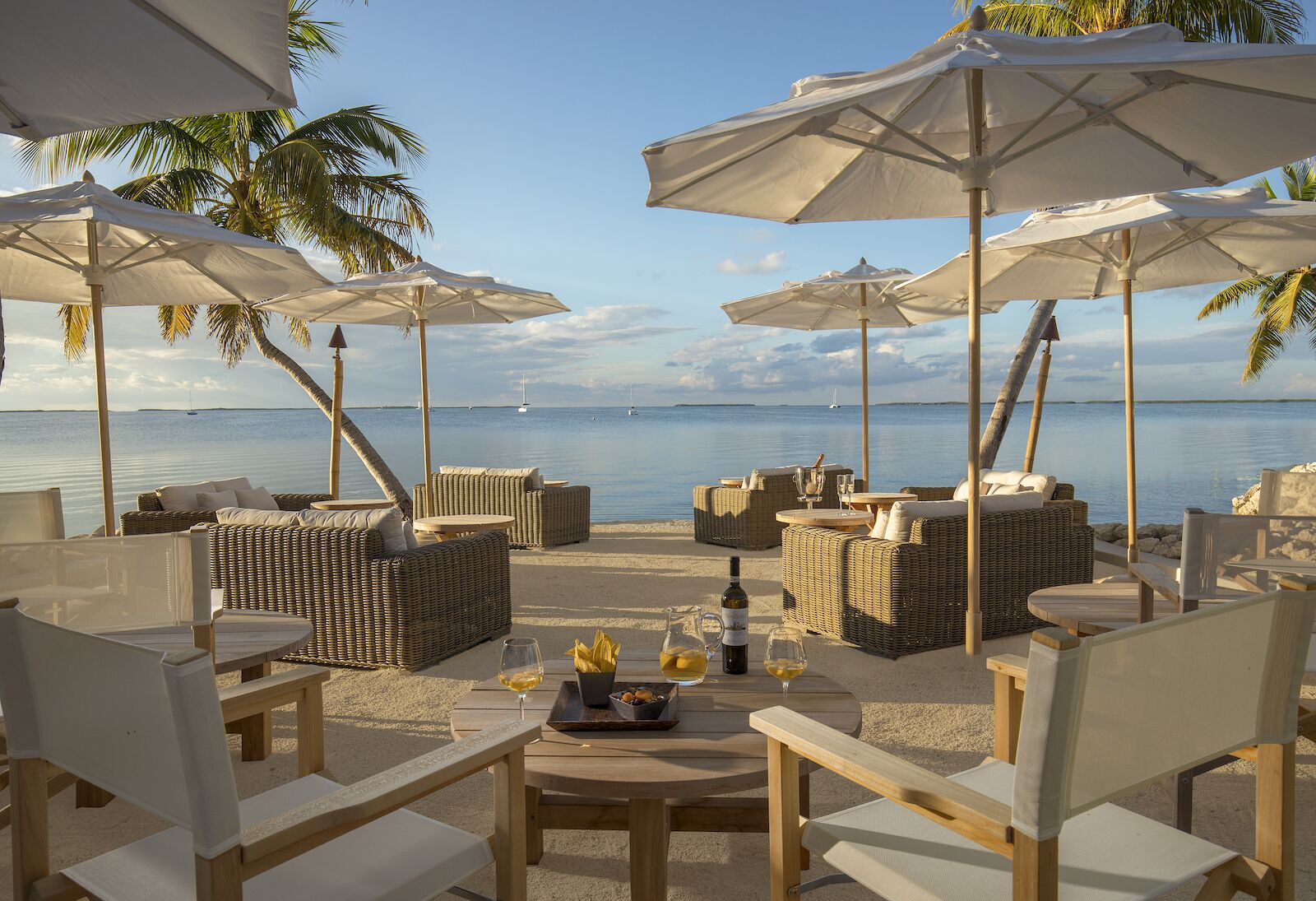 If you're looking for a traditional, drink-all-you-want-and-pay-nothing-extra all-inclusive resort in Florida, Bungalows key Largo is your best option. It's a far more luxurious experience than your typical sprawling Caribbean resort too, as each room feels like its own adorable little cabin with views of either the ocean or a tranquil zen garden. The resort has its own private beach, a rarity in the Keys, where you can post up on a lounge chair and order piña coladas to your heart's content.
Bungalows also has a glimmering pool deck, complete with waiter service, and a full spa — though treatments there will cost you extra. You'll find four different restaurants to choose from offering everything from fresh seafood to Latin fare, plus a waterside tiki bar. Burn off the calories in the tiki-covered fitness center, which includes the much-sought-after Peloton bikes.
Tradewinds — St. Pete Beach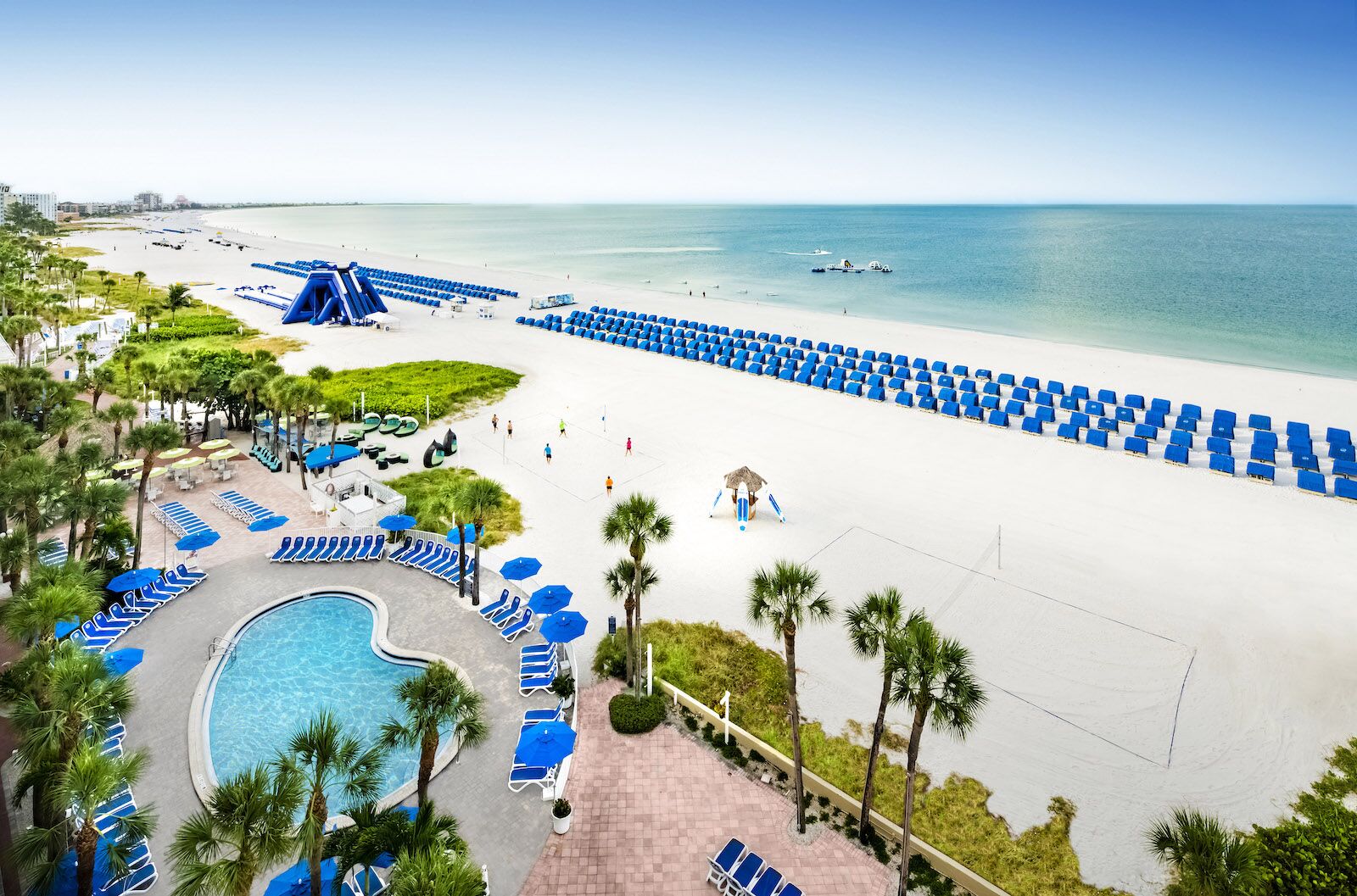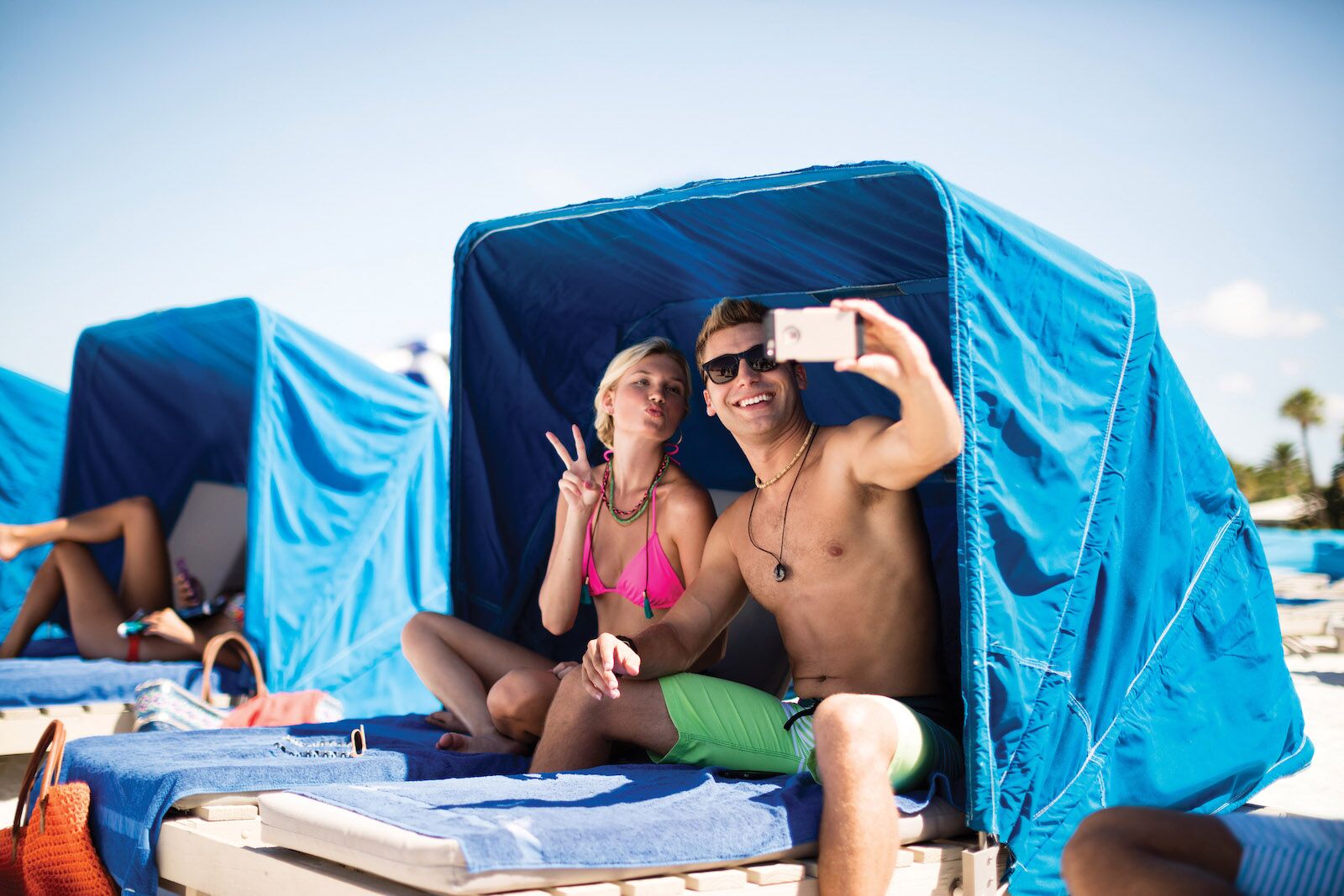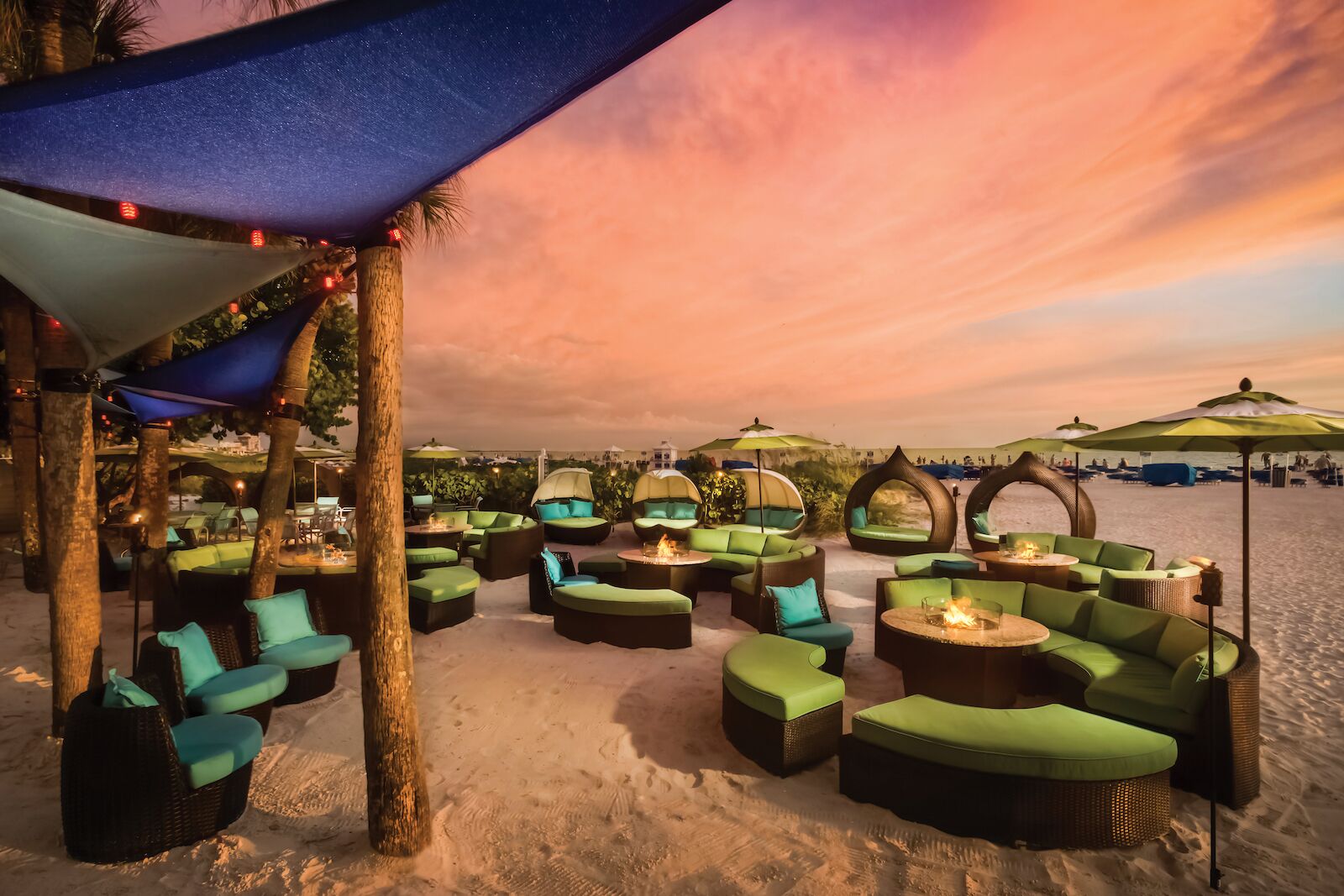 The soft sand of St. Pete Beach is conveniently close to pretty much anything you'd want to do in the Tampa Bay area, and Tradewinds offers packages that let you take full advantage of it all. While it's not an all-inclusive in the traditional sense, what it lacks in free booze it makes up for in experiences. Guests can book inclusive packages that include dolphin cruises, diving, admission to Busch Gardens Theme Park, and more.
You'll also find an abundance of activities on site at Tradewinds, including a zipline over the beach, paddleboat rentals, and a floating water park right in the Gulf of Mexico. Many packages give you all these activities plus free daily lunch, too. So if you're the type whose vacation is more about active pursuits and less about lounging around with a fruity drink or five, Tradewinds might be the all-inclusive resorts in Florida for you.
Pritikin Longevity Center + Spa — Miami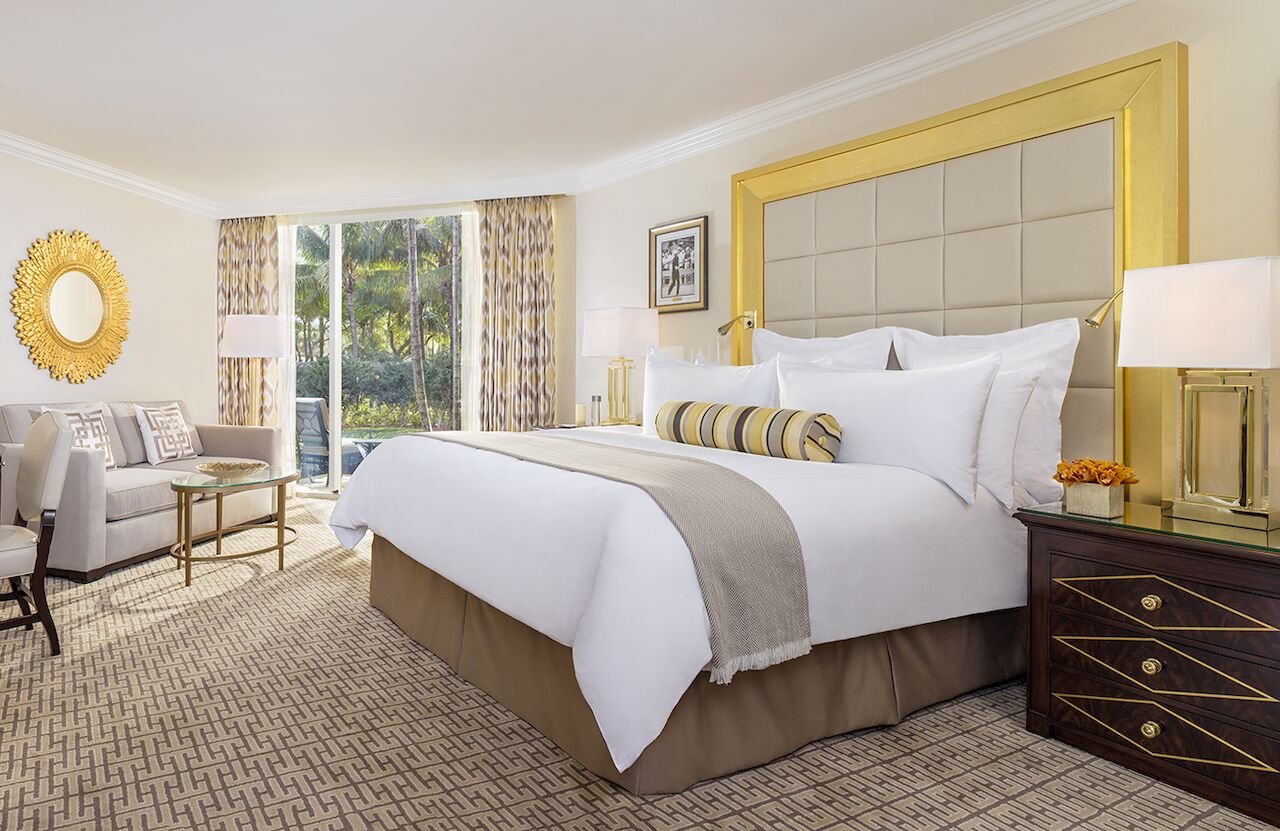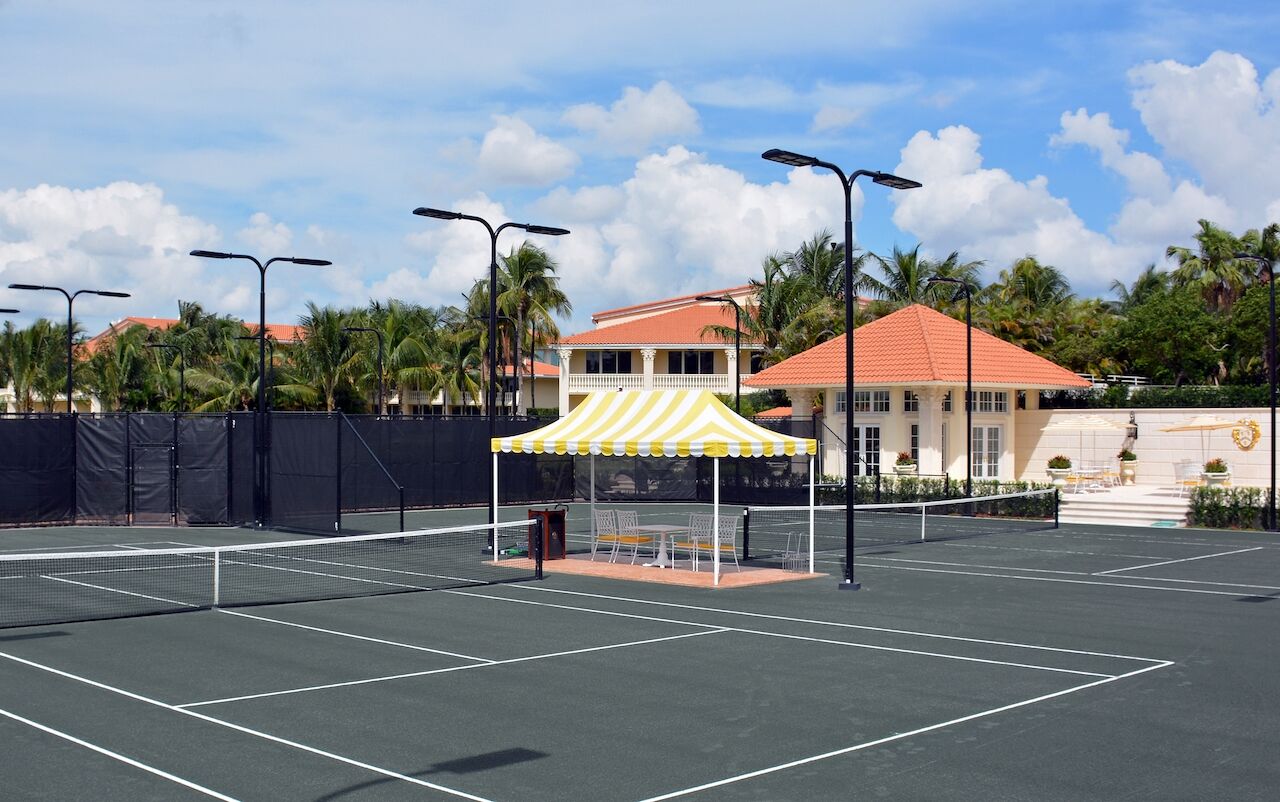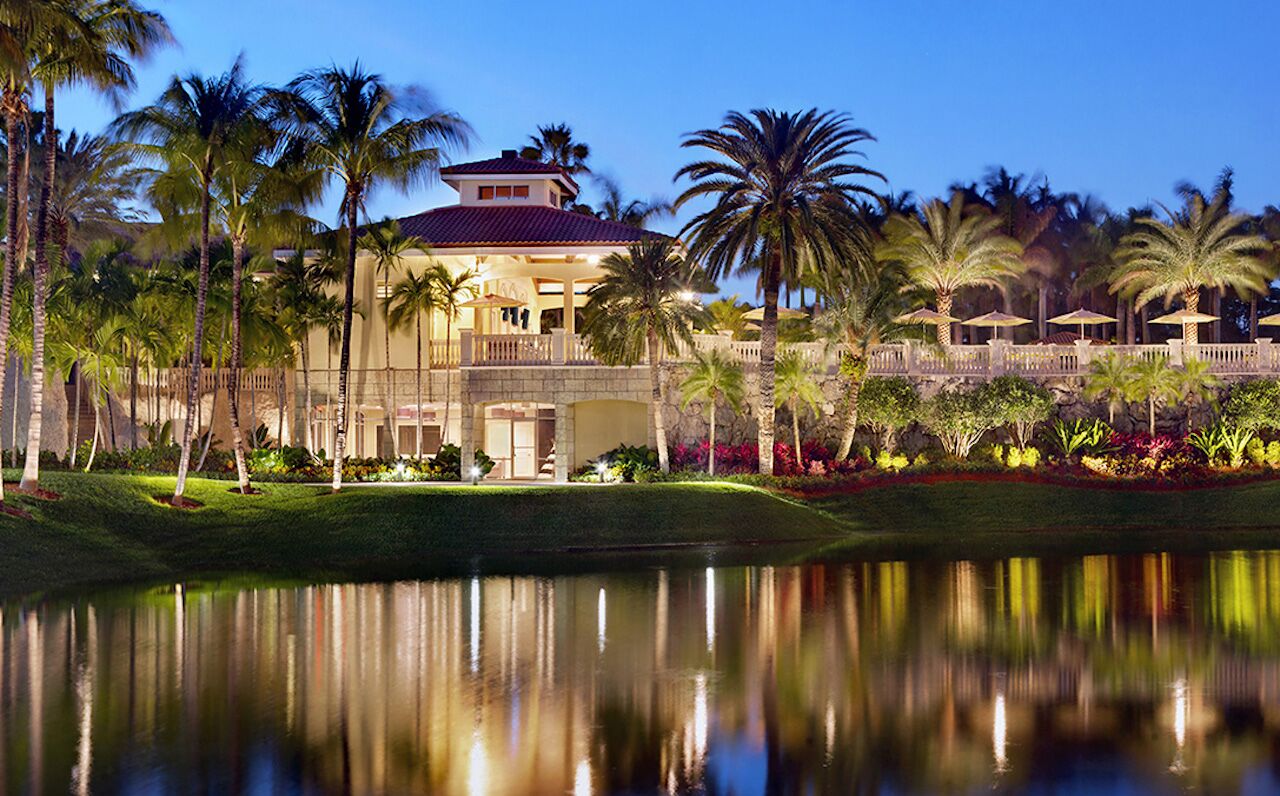 This Miami resort isn't so much a beach getaway as a wellness retreat, where guests spend a week learning about cultivating a healthier lifestyle. Its focus is on weight loss and fitness, and though you certainly don't need to be seeking drastic change to book a stay here, your days will revolve around eating right and staying fit. So if you're looking to indulge, you may want to look elsewhere.
Still, the entire program is included in your rate, so you'll get everything from specially designed meals to physician consultations. You can take healthy cooking classes, exercise classes, and weight loss workshops, too. Pritikin has a full service spa and sizable resort pool, since the experience isn't all about working out and eating light. This all-inclusive resort in Florida comprises 650-acre, including a golf course and tennis lessons, alongside a full fitness center to start incorporating the workout tips you've learned.
Henderson Park Inn — Destin
All-inclusive resorts in Florida come in all shapes and sizes, a fact that's never more evident than when looking at this 37-room boutique resort on Destin beach. Set just steps from Henderson Beach State Park, this resort offers a quiet escape with private terraces overlooking the Gulf of Mexico. While not everything is included in your stay, your rate includes daily breakfast, a picnic lunch, happy hour at the tiki bar, and access to a snack bar with bottled water and other non-alcoholic drinks. And if you're so captivated by the property you don't want to leave for other meals, the Beach Walk Café offers fresh seafood and ocean views that are well worth the extra charge.
Little Palm Island Resort & Spa — Little Torch Key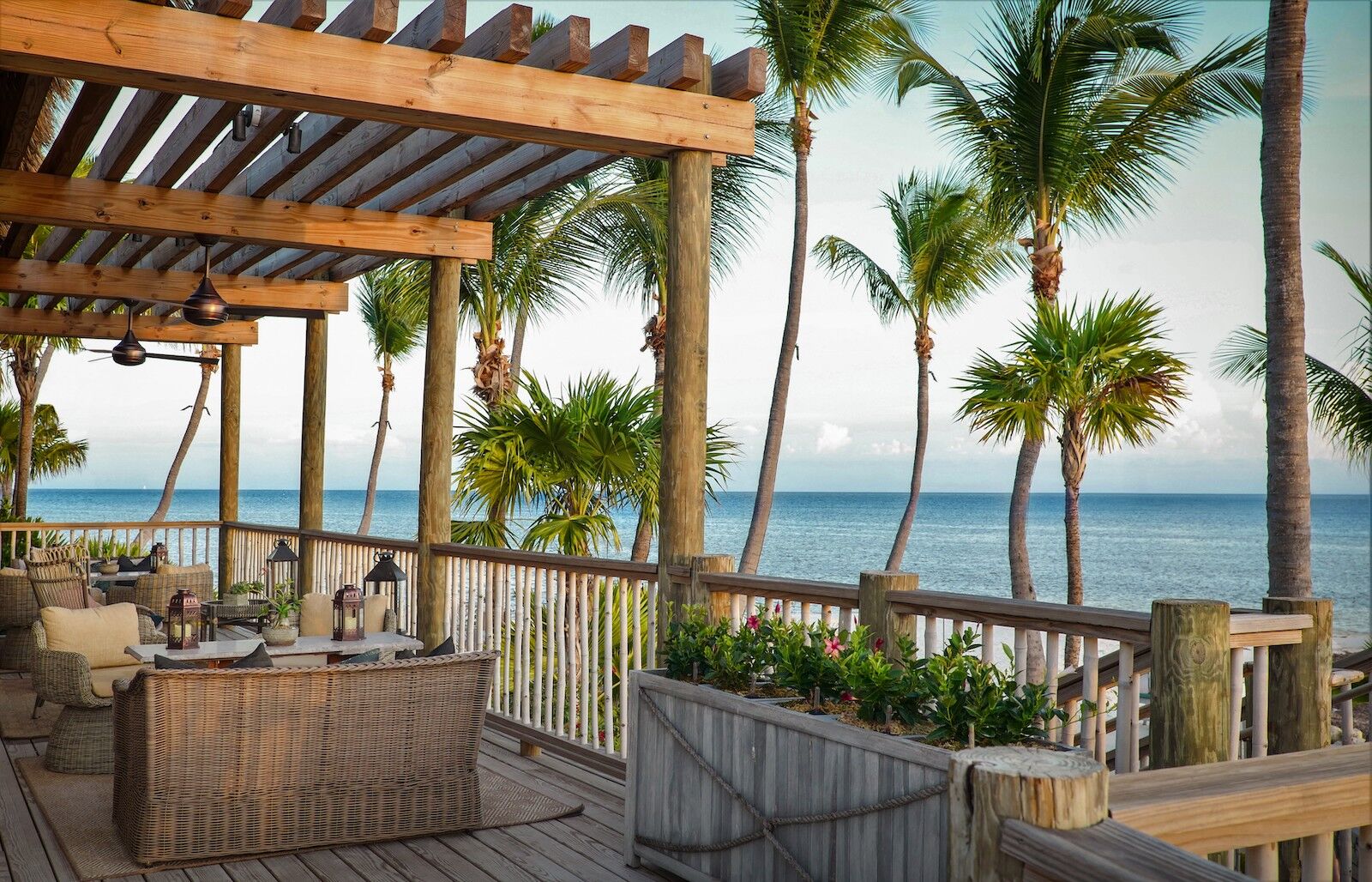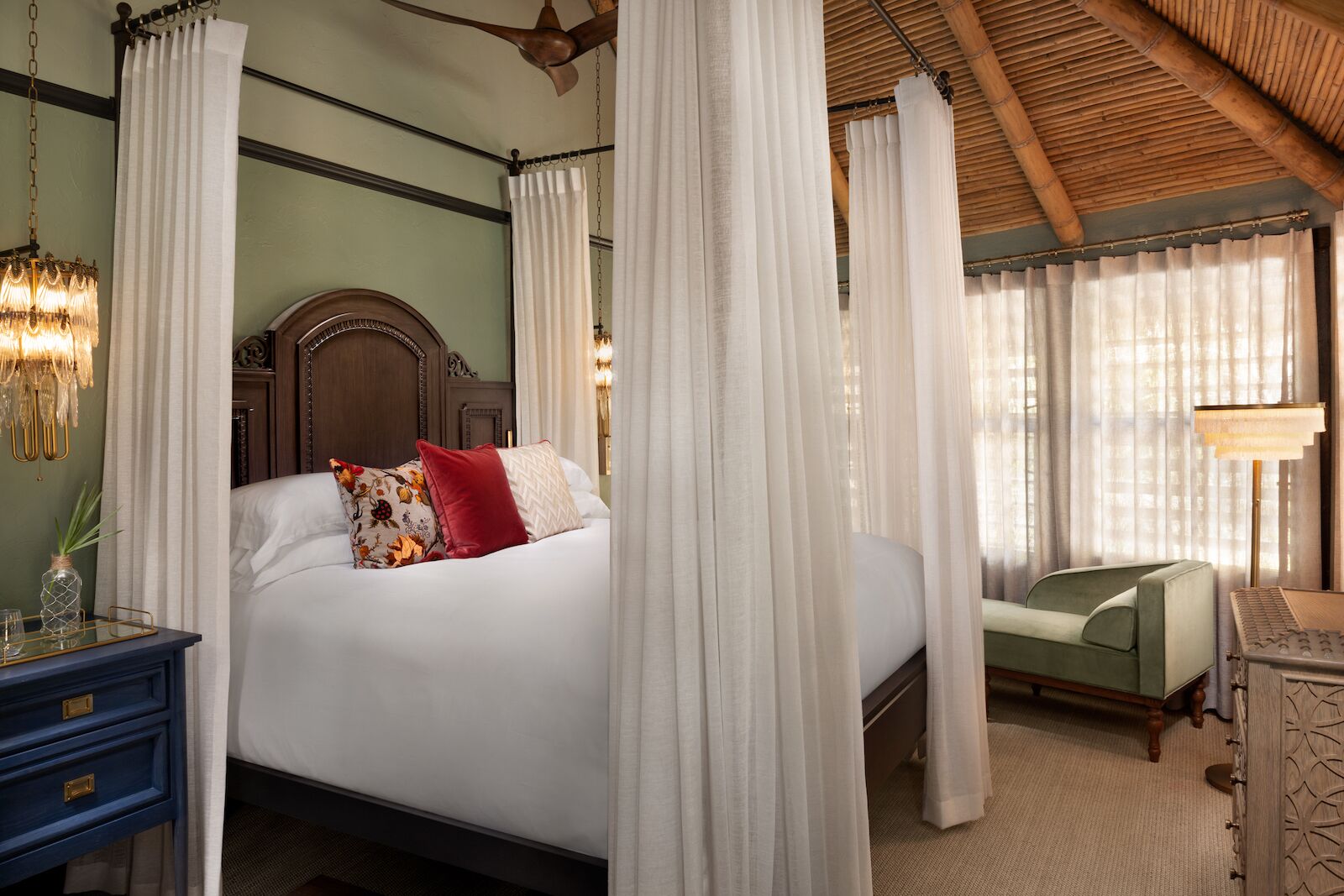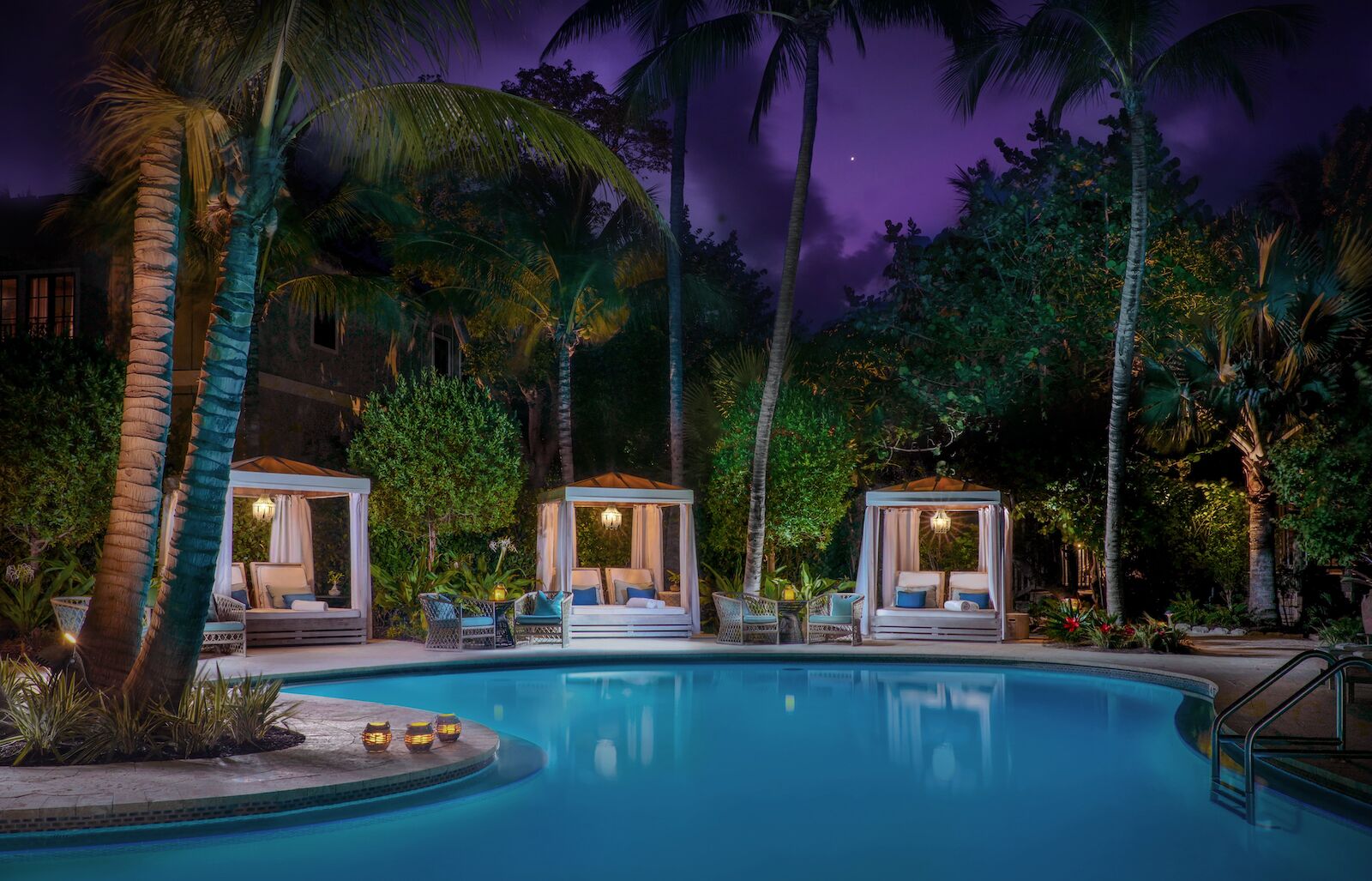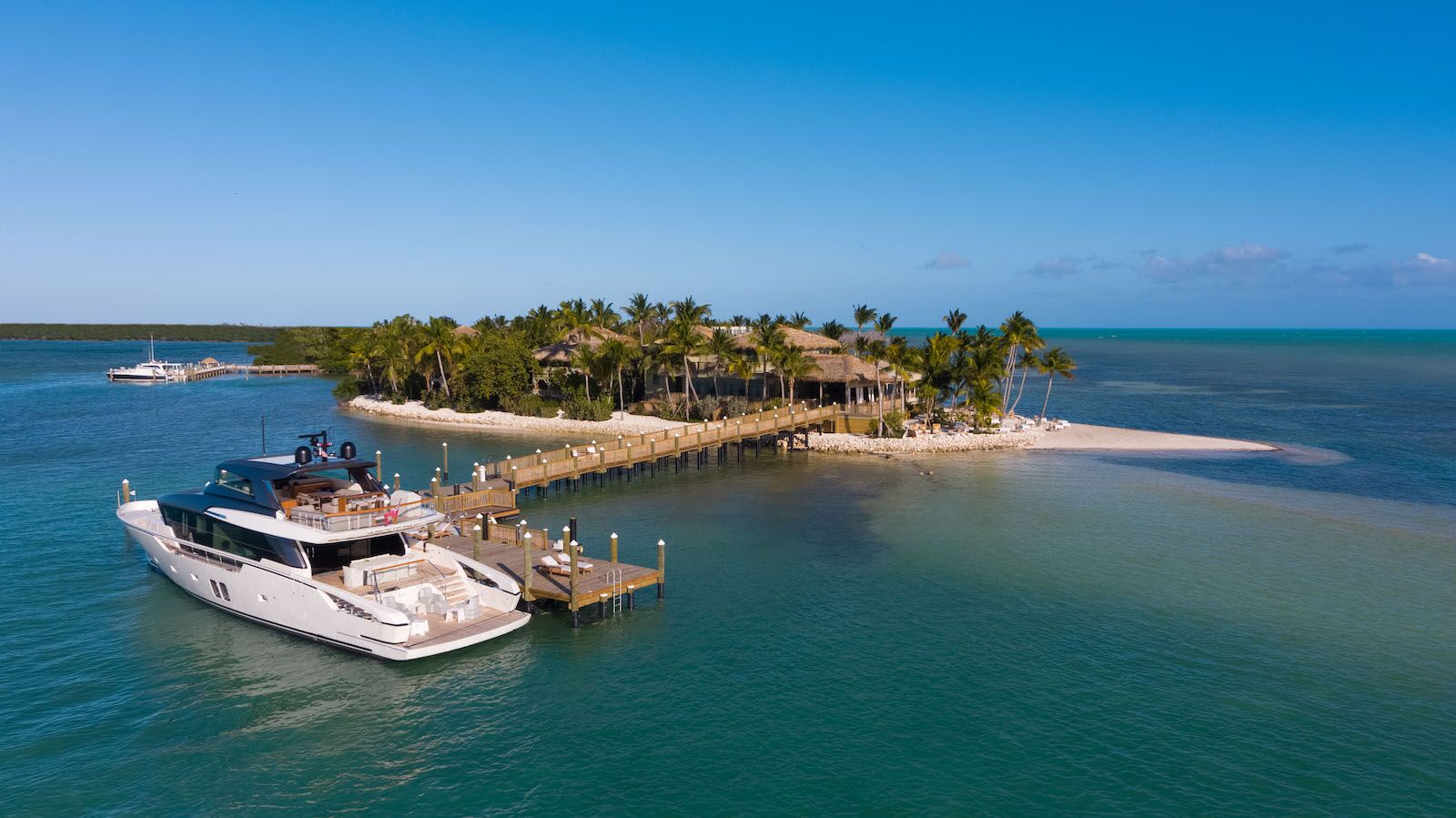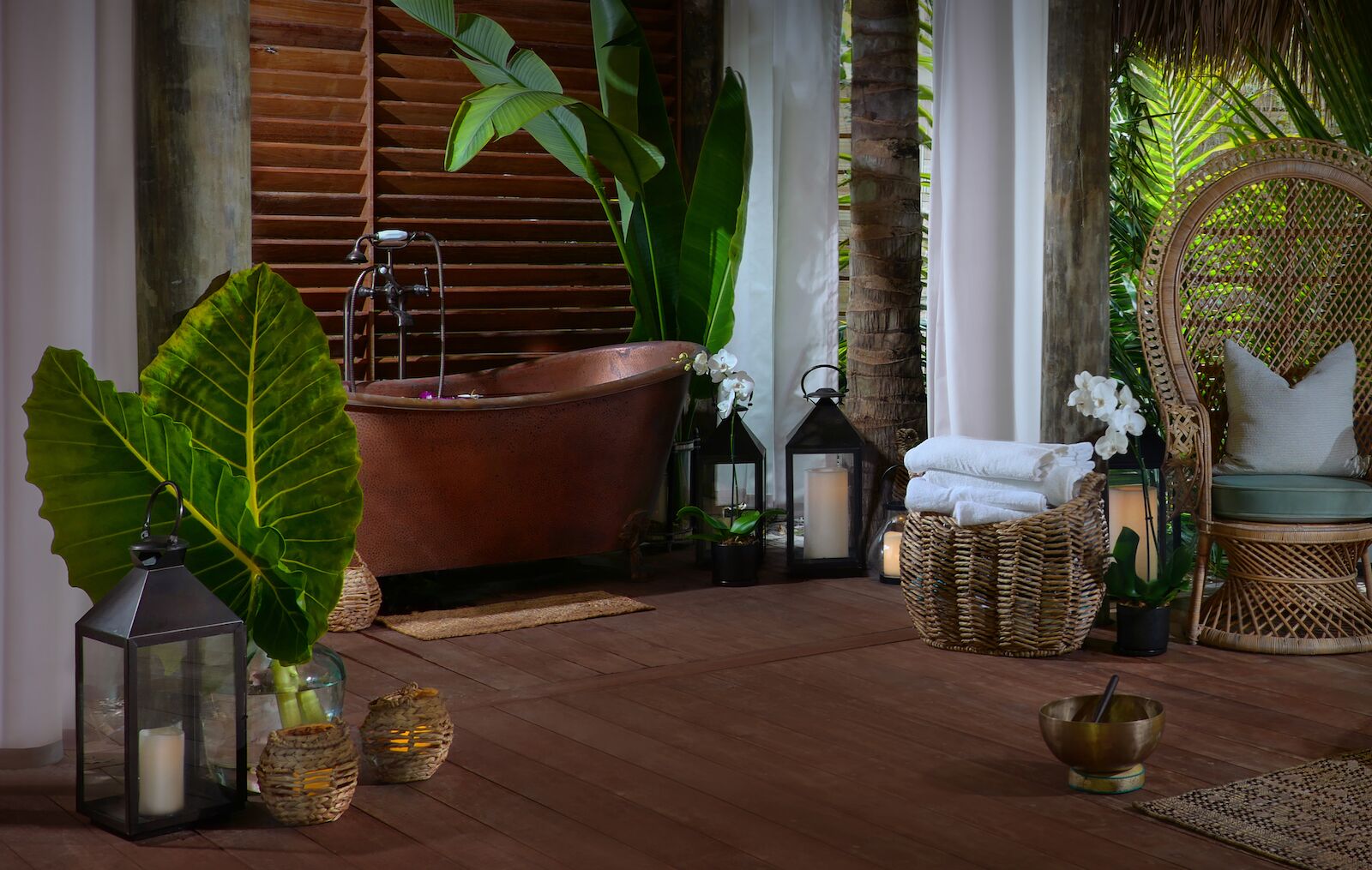 One of the best parts about traveling around the Florida Keys is that you can pull off the Overseas Highway onto any number of islands and feel like you're miles out into the ocean. That private-island feel emanates everywhere at the Little Palm Island Resort, where private bungalows with secluded beaches make you forget you're anywhere near US-1. Each room is like its own private beach house, where French doors lead out to balconies overlooking the ocean so you feel like you've got the island to yourself.
The regular rate includes all your non-alcoholic drinks, so if you're not in the mood to imbibe you can sip sodas and fruit juice at no extra charge. This all-inclusive resort in Florida also offers some packages with meals included, if you'd like to eat with no concern for calories or cost. Drinks with booze will still cost you no matter what package you book, but can you really put a price on sipping pre-noon champagne on a private beachfront terrace?
Sirata Beach Resort — St. Pete Beach
Though it's not the most recognizable resort along St. Pete Beach, Sirata offers unquestionably its best value, where you're mere steps from the sand for often less than $200 a night, plus amenity fee. While you won't find anything included with that rate, Sirata does offer all-inclusive packages that bring three meals a day and non-alcoholic drinks. And other packages include dining credits of up to $100.
While at this all inclusive resort in Florida, you can enjoy cocktails from the Rum Runners bar, and kids can have fun in the courtyard splash park. Sirata also offers access to water sports like paddleboarding, kayaking, jet skiing, and parasailing, and guests get 10 percent off all rentals.