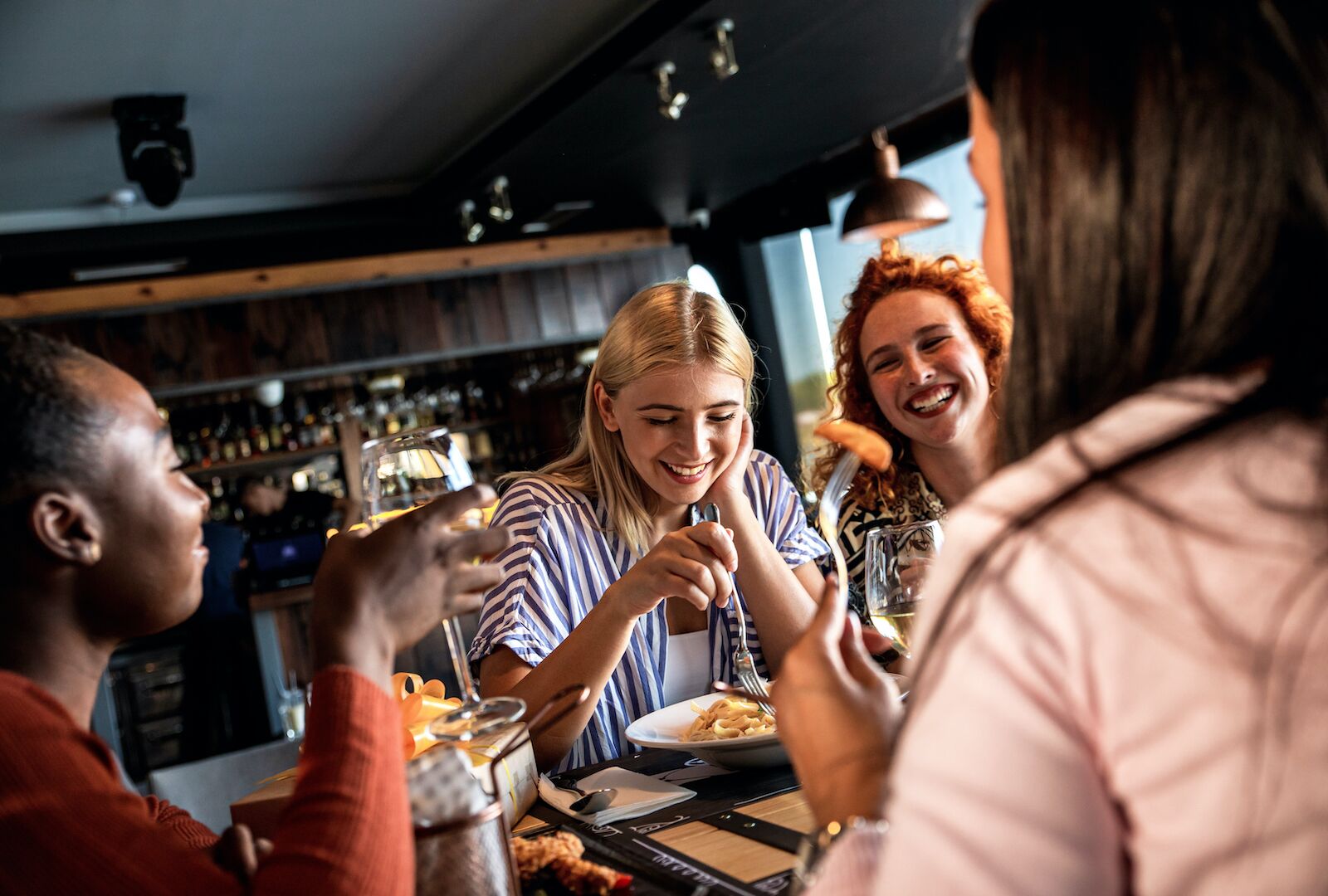 Nashville is synonymous with a few things: live country music, hot chicken, and bachelorette parties. And that's just scratching the surface of what Music City has to offer. No matter what brings you to Nashville, pretty much all visitors have one important interest in common: where to eat and drink during the day – in other words, they want to know where to get brunch. You can learn a lot about a city by its brunch culture, and predictably, Nashville's restaurant scene is as quirky and flavorful as the city itself. Whether you're in desperate need of a hangover cure after a raucous bachelorette party, looking to fuel up before heading over to the Country Music Hall of Fame, or just looking for an excuse to see a drag show before noon, these are the best brunches in Nashville.
The best brunches in Nashville everyone should try
1. Makeready L&L
Makeready L&L is the perfect blend of Nashville's storied historic and musical personality, and its legendary drinking culture. Located inside the Noelle Nashville hotel, Makeready is known for its $5 bloody marys and mimosas, as well as its selection of hard seltzers and champagne. The robust food menu is anchored by the chicken and waffles – a southern classic – and the hearty "Printers Plate." While you dine, you'll be surrounded by silhouettes on the walls in the likeness of famous Nashvillians, so if the conversation turns stale, you can pass the morning trying to guess their identities.
2. Sinema
Brunch at Sinema might prove to be the best decision you make on your trip, or the worst. It all depends on your self-control. Their $51 Bottomless Brunch makes the place one of the best deals in Nashville, but of course, your finest hour might also be your final hour if you don't know when enough is enough.
That doesn't just go for Bloody Marys, either. The "bottomless" part of this brunch applies to food, too. You can indulge in the entire menu to your heart's delight, including fried chicken, biscuits and gravy, chilaquiles, pancakes, and omelets. It'll be an extra $5 if you prefer mimosas over Bloody Marys, but honestly, they could charge an extra $30 and it'd still probably be worth it.
3. White Limozeen
White Limozeen is exactly as swanky as it sounds. Located on the rooftop of the Graduate Nashville hotel, this bar and restaurant is known as one of the best brunches in Nashville for a reason. From the caviar & soft scrambled eggs to the French onion quiche, the menu items are as decadent as the atmosphere. Indeed, if you're looking for an Instagram-worthy aesthetic, look no further. The restaurant has perfect views of the Nashville skyline, and a rooftop pool for taking a post-brunch dip under the hot Nashville sun.
4. Diskin Cider
Cider and brunch don't sound like they go together…but why not? Diskin Cider is Nashville's first craft cidery, but what makes it even more distinctive and distinguished is that it offers a brunch menu on Saturdays and Sundays. That includes cider Bloody Marys and "Apple Cider-'Mosa" cocktails. The restaurant also hosts a Divas Drag Brunch, which features a family-style meal and, of course, all the cider-infused drinks you could hope for. The whole shebang is just $25, show entry and food included.
5. The Pool Club
The Pool Club at the Virgin Hotel Nashville has a specialty brunch every Saturday and Sunday, complete with city views and poolside food and drinks. That means you can sip your Bloody Mary while wolfing down some Nashville hot chicken biscuits and taking in the skyline views. The brunch cocktail menu is expansive and creative (margarita-mimosa hybrid, anyone?), and The Pool Club itself fits right in with the Virgin Hotels' quirky brand of opulence, styled like an oasis with cabanas and loungers, and plenty of Instagrammable backdrops.
6. Barcelona Wine Bar
Though it might sound more like a dimly lit date-night spot on the shores of the Mediterranean than one of the best brunches in Nashville, Barcelona Wine Bar is one of the city's most interesting restaurants. Lined with barnwood and exposed brick, the bar offers a tapas-style menu filled with staples of Spanish cuisine. That applies to the brunch menu, too, which blends Southern comfort food with Latin favorites, like hot chicken and churros, shrimp and polenta, and a brunch bocadillo with egg and pork belly. That goes for drinks, too, from the Dos Peninsulas with tequila and agave, to the Bourbon Spice Rack with bourbon, maple syrup, bitters, and cardamaro.
7. Biscuit Love
The brick-and-mortar version of a local favorite food truck, Biscuit Love is an aptly-named monument to Nashville's love of biscuits. A casual, order-at-the-counter establishment perfect for a no-frills brunch experience, the restaurant specialized in the creative use of biscuits on its menu. That means a burger between two biscuits, biscuits topped with chicken, biscuit french toast, or a half-a-dozen biscuits ready to grab and go. No, biscuits don't feature on the drink menu (probably a good thing), but you'll have a choice of a mimosa, Bloody Mary (infused with pickled pepperoncini), bellini, or prosecco.
8. M.L. Rose
M.L. Rose is where you want to go on a Sunday morning when you have absolutely no plans the rest of the day. Because after tucking into this restaurant's decadent menu, you won't want to leave the couch in your Airbnb. In addition to Southern brunch classics like chicken and biscuits, the restaurant is known for a hefty cinnamon roll waffle dripping with icing and maple syrup, and the Graceland Waffle which is topped with bacon, bananas, peanut butter, and whipped cream. Drinks – if you've got room for them – range from rosé mimosas, sangria, or the "Bloody Nola."