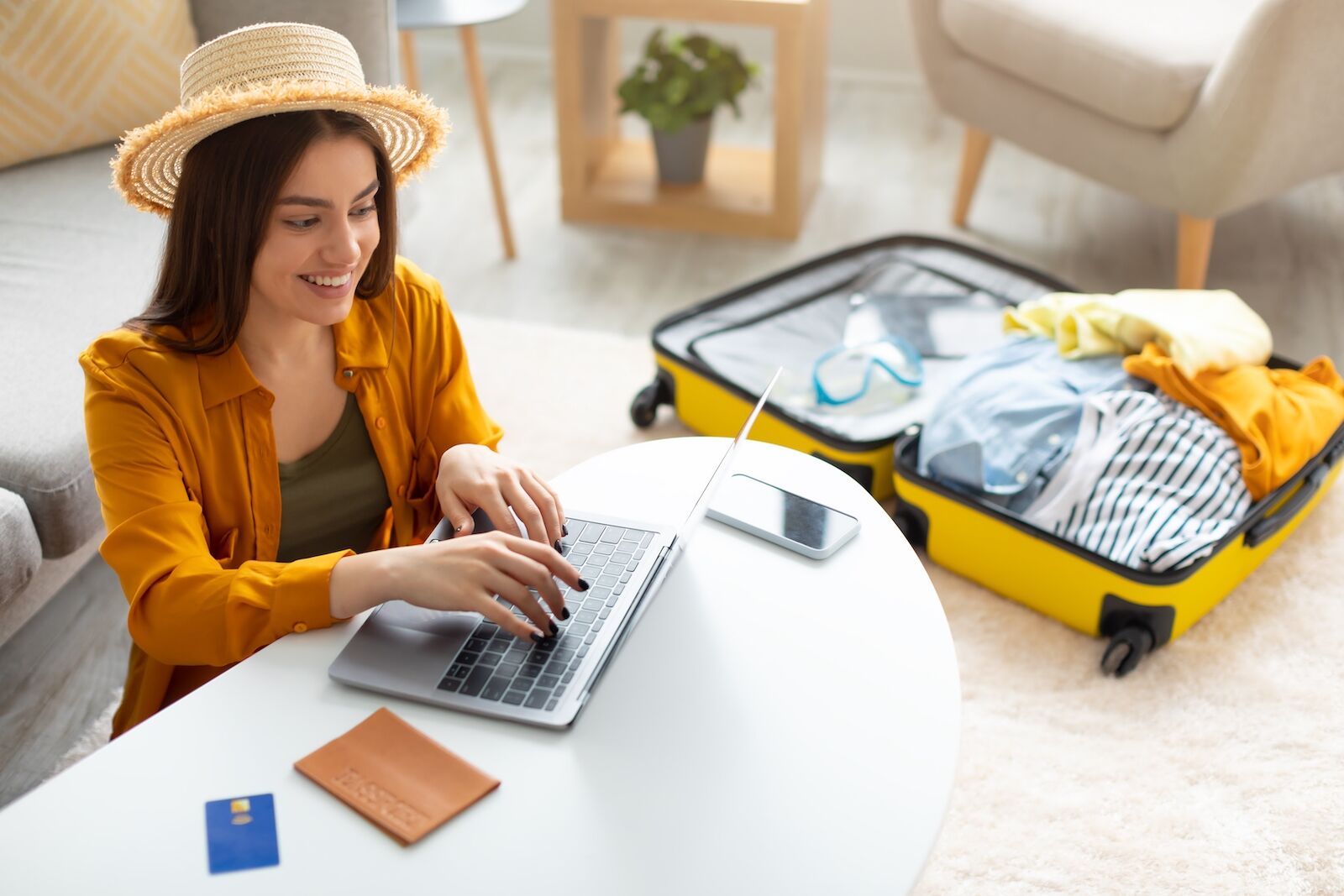 Among the more frustrating aspects of travel is keeping your electronic devices charged while on the go. Sure, there are those cheap portable battery banks that can keep a phone alive during a long-haul flight or an overnight camping trip, but when you're away from electricity for days at a time, most aren't reliable even for keeping a smartphone alive. Let alone a laptop, satellite phone, and GPS device. Enter Goal Zero's new Sherpa 100 power banks. Improved from earlier models, and built with enough power storage to keep your devices charged for multiple days, you don't need to be stressed about remaining in contact.
Goal Zero Sherpa 100PD and AD specs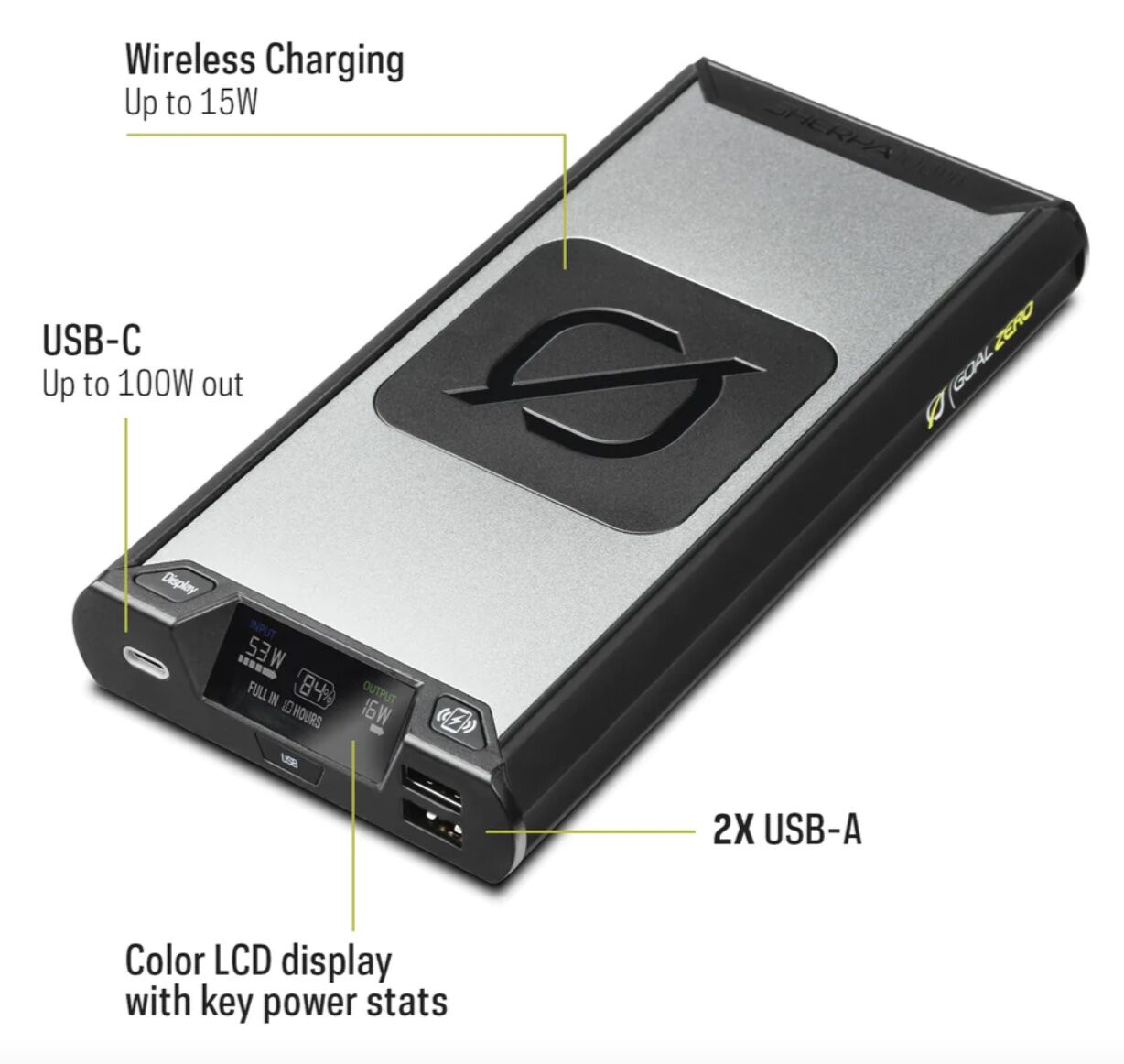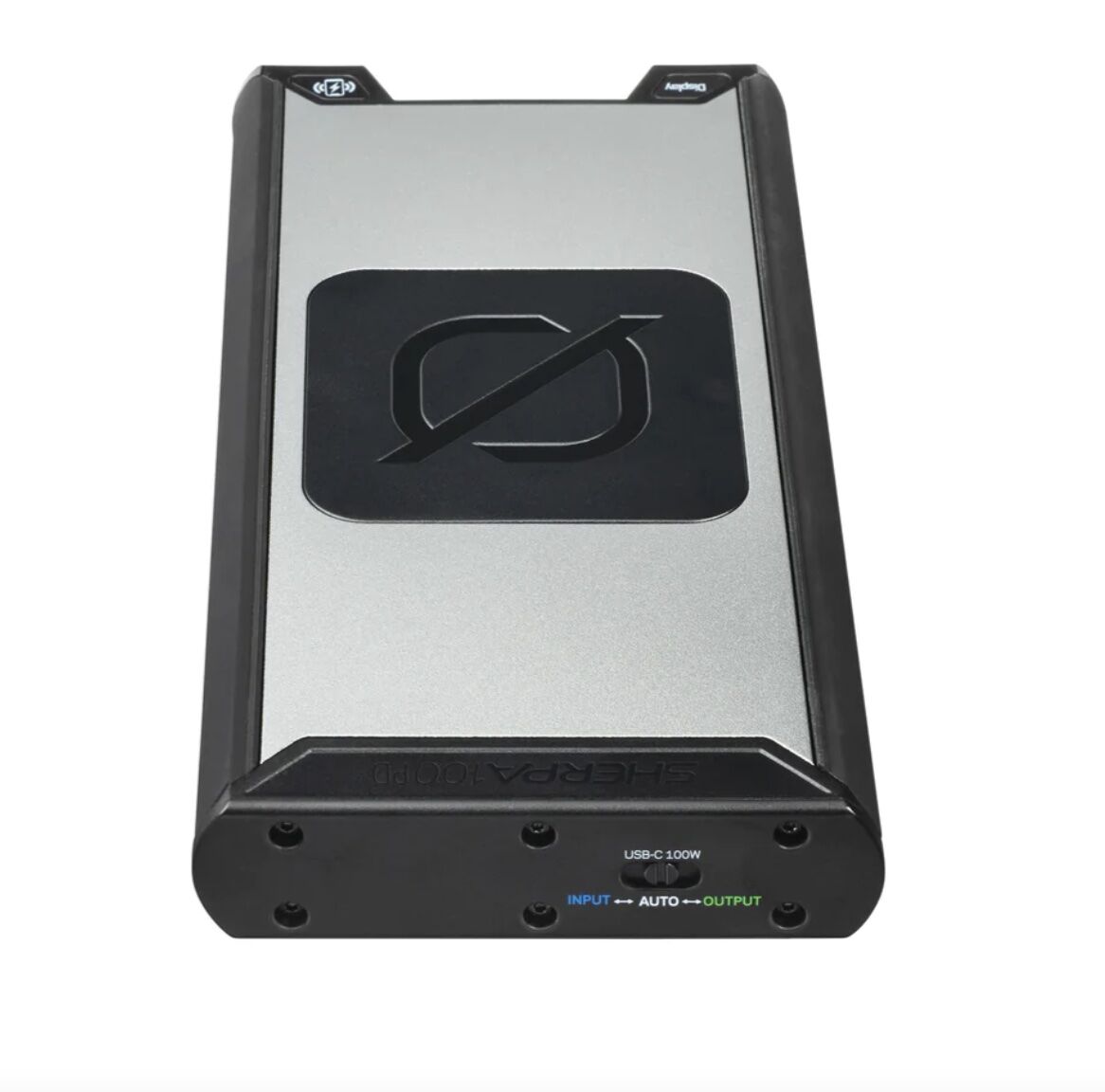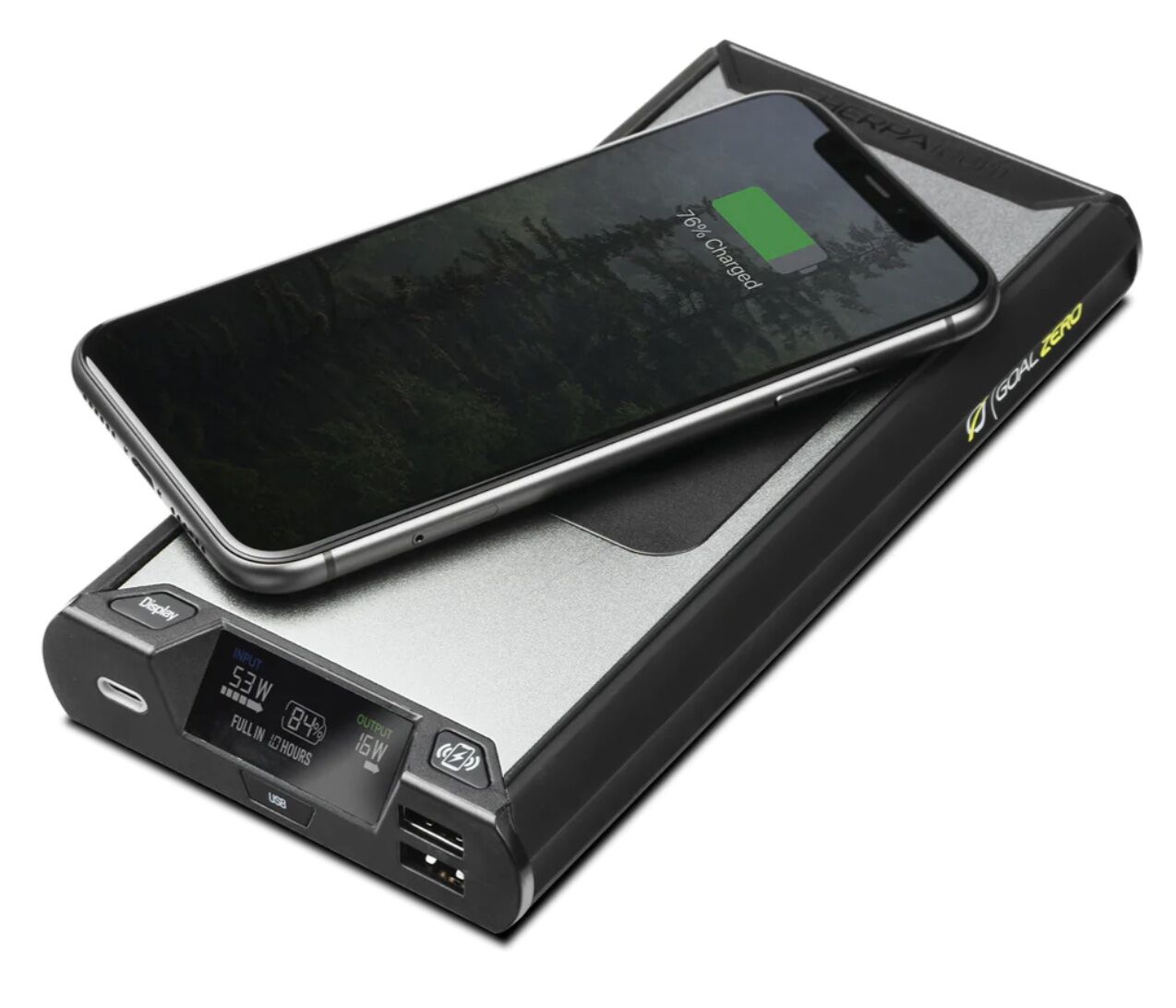 Both the Sherpa 100PD and the Sherpa 100AC come with a 94.72wh battery. The smaller and more affordable of the two is the Sherpa 100PD, priced at $199.95. The primary charge port here is a USB-C PD port, capable of 100W of power distribution for charging and 60W intake on the recharge of the device. You'll also find two USB-A ports an 8mm solar input, in case you have portable solar panels. Its power storage is generally enough for several phone charges or a couple of uptakes from near-empty to fully charged on a laptop (or tablet) and phone. The Sherpa 100PD also allows for wireless charging at 15W, and all you have to do is place your phone on top of the power bank.
The Sherpa 100PD weighs just over one pound, is 7.69 x 3.81 inches in diameter, and 1.02 inches thick. That makes it slightly larger than a smartphone but still able to fit into most backpack sleeves or packing cubes.
The Sherpa 100AC, retailing at $299.95, measures 7.69 x 5.51 x 1.02 inches and weighs two pounds. It's quite a bit larger, but with that added heft you get a 110V AC outlet in case your devices can't charge with the smaller inputs. You can also charge it from a vehicle's 12V outlet. On both devices, input power comes from the USB-C port. A full charge takes just over two hours in most cases.
To help you fully grasp the power of these devices. I'm going to paint a scenario.
You're on a four-night backpacking trip in the Rockies. In your pack, along with the necessities, is a Goal Zero Sherpa 100PD, a smartphone, a satellite GPS device, and a tablet. That rainstorm hits the second night and carries through noon the following day, leaving you plenty of tent time. The batteries on the tablet and phone are toast by the time you emerge, and there are still over 48 hours left in the trip. You've already charged the phone once, on night one.
In order to optimize the juice left in your Sherpa 100PD, the device allows you to manually control the amount of power delivered while charging, rather than go full-throttle for the fastest charge possible. This means you can charge both devices overnight on the third night. It delivers just enough power to make them usable throughout the next day while preserving enough in case of an emergency.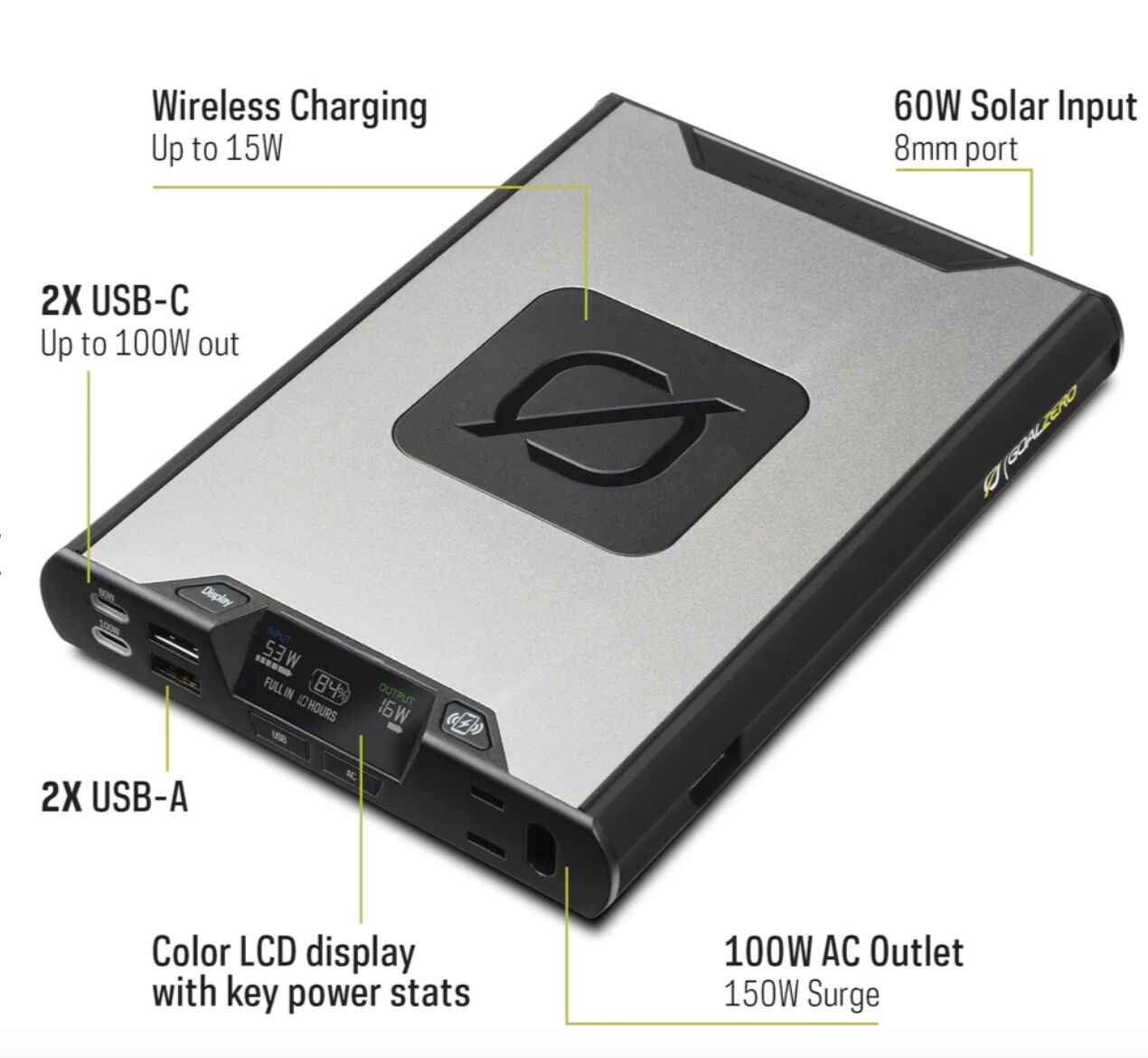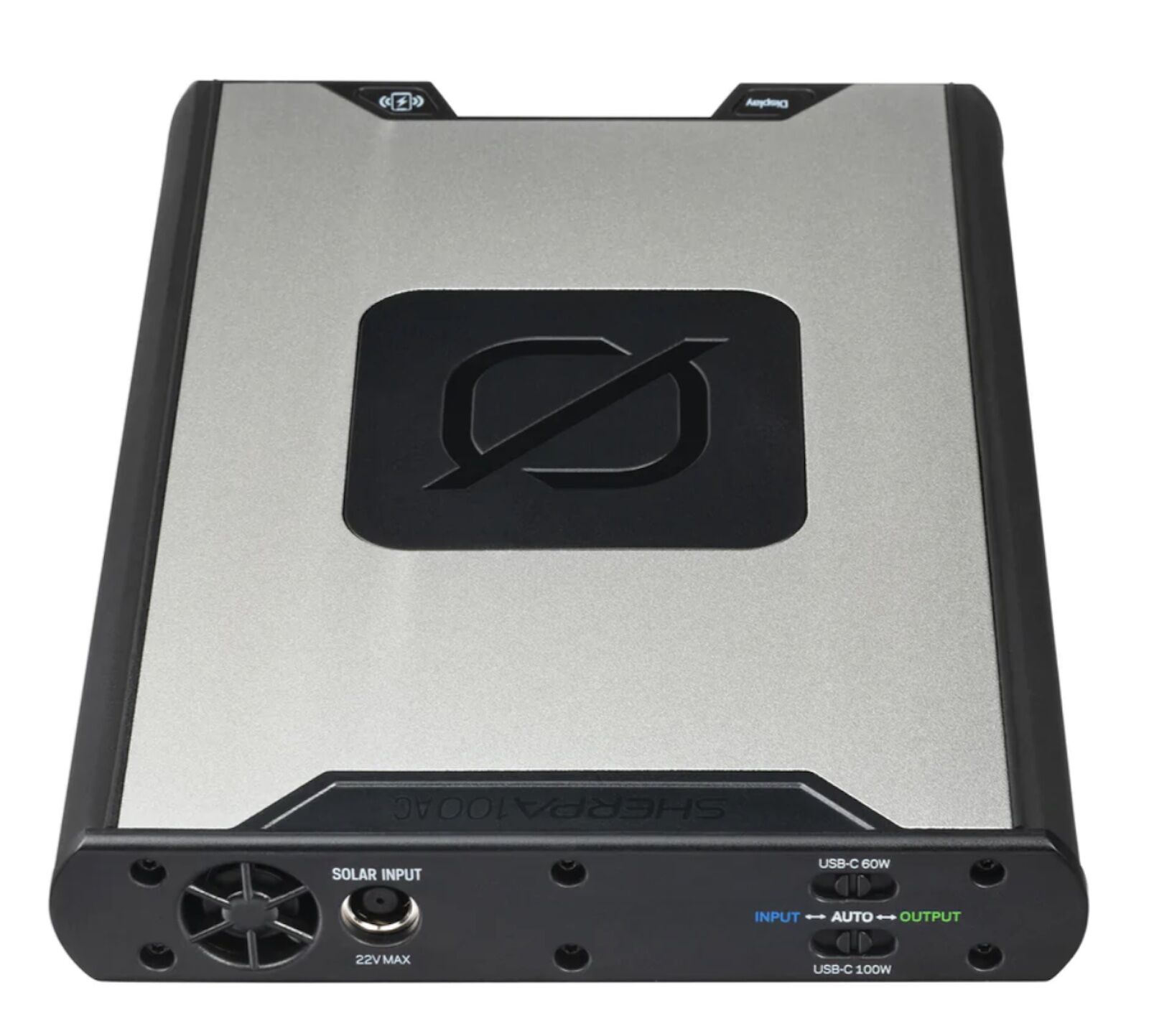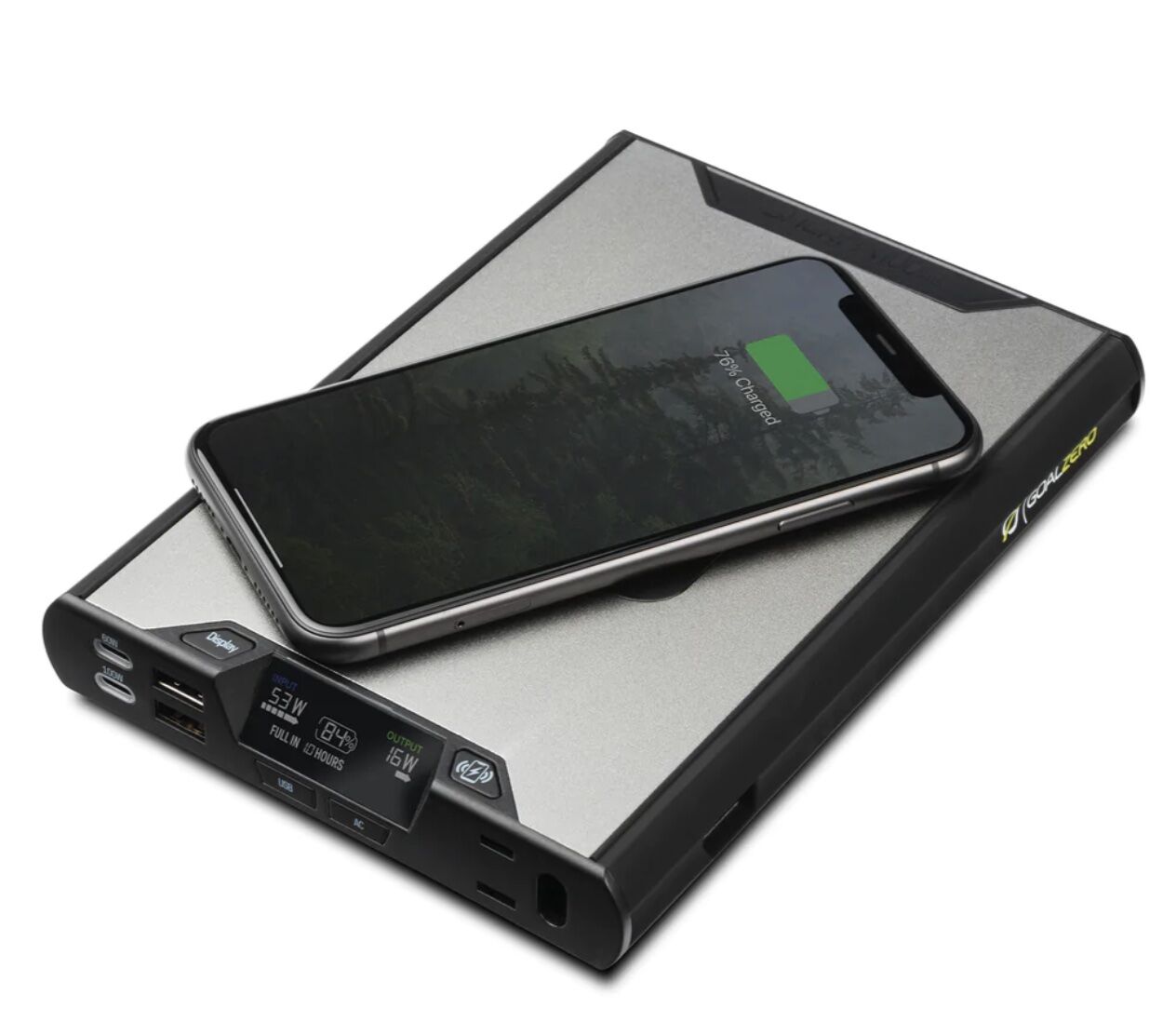 The display on the Sherpa 100PD and Sherpa 100AC
The Sherpa 100's best feature, on both devices, is its display. On it are the basics — input and output wattage, battery life, a button to turn on wireless charging, and small bulbs illuminating active ports. You can see how many hours of charging at the current rate the bank can handle before power runs out, making it easy to budget for longer trips. Finally, each port is clearly labeled both by its input ability and wattage.
Overall, both devices are easy to learn and easy to use. The Sherpa 100AC is large and heavy, thus not as ideal for foot-powered backcountry excursions as its smaller cousin. Still, if you have room in a checked bag, there isn't a more versatile or reliable portable power bank on the market. The Sherpa 100PD has become my go-to for most occasions – including both outdoors expeditions and air travel.