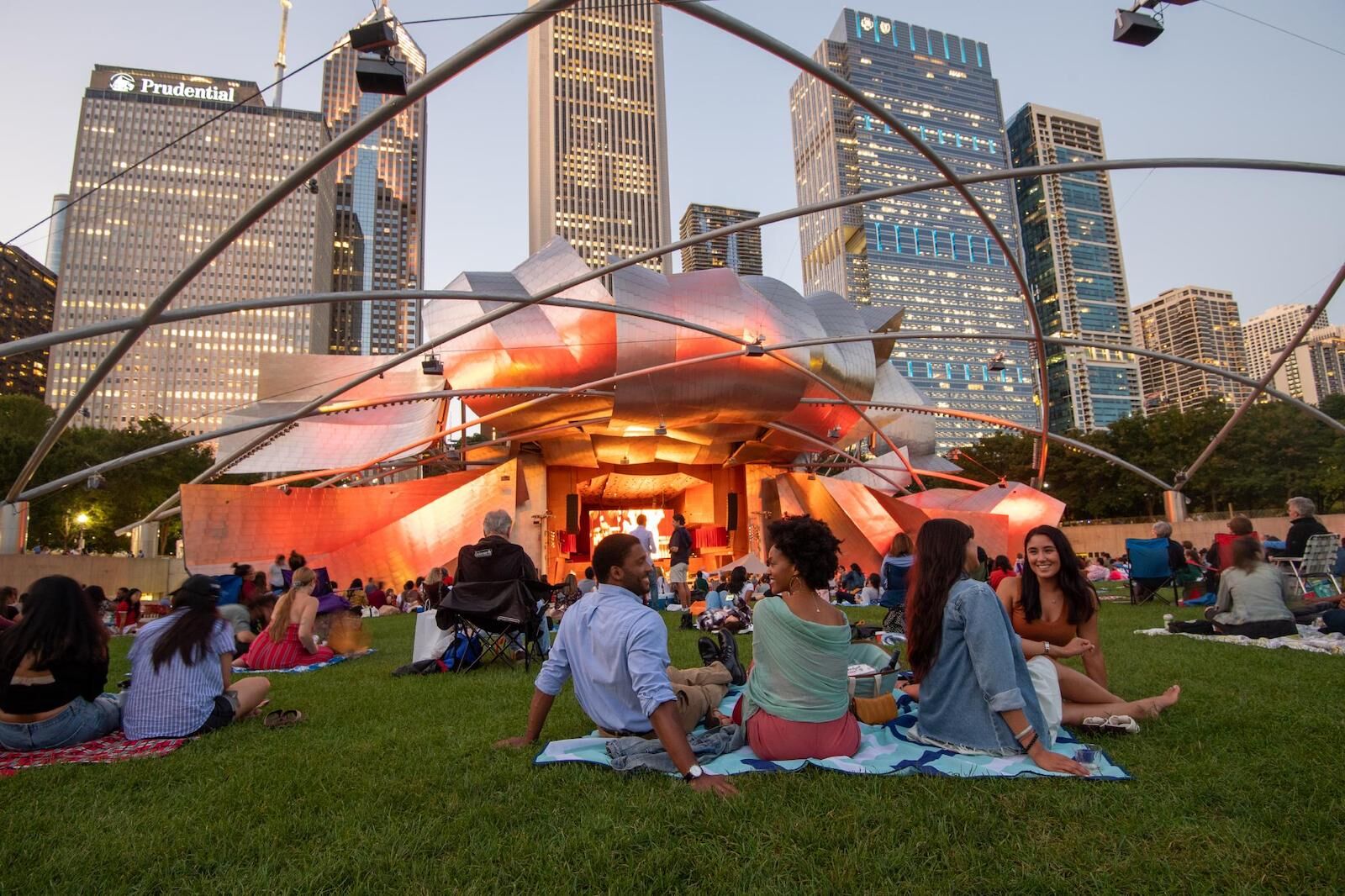 Anytime is a great time to visit Chicago, take it from a born and bred Chicagoan. Don't be scared off by the weather — we have attractions year round, from summer festivals to stunning fall colors, to warming winter activities like Christmas markets, and the spring rebirth when the cherry blossoms burst into life. When you visit, base your exploration off downtown; that way you can easily reach the major things to do in Chicago, like checking out its world-class museums and Millennium Park, and you can have access to all the public transit train lines to get into the neighborhoods.
---
---
How do I get to Chicago?
Getting to Chicago is easy. We're located on a number of different interstates, have two major airports (O'Hare and Midway), Amtrak stations, and Greyhound stops. If you're coming in from the suburbs, there's an extensive Metra commuter train system as well. All of these are either in or have easy access to the Loop, Chicago's downtown core.
How do I get around Chicago?
Chicago is a wildly connected city, with trains and buses covering practically every corner. Once you fly in, you can grab a CTA L train to get downtown: the Blue Line runs from O'Hare and the Orange Line runs from Midway. Pretty much every neighborhood is walkable as well, but if you'd rather not walk, take public transit or use one of the plentiful cabs — consider skipping Uber, though, as prices are sky-high right now.
Best things to do in Chicago in fall, winter, spring, and summer
The best things to do in Chicago in the fall
Open House Chicago: One weekend around the middle of October every year, Chicago's architecturally and historically significant buildings open up for free self-guided tours during Open House Chicago. The program is run by the Chicago Architecture Center (the place with the awesome architecture boat tours), and has an app that shows you all the sites and what you can see there. The locations range across more than 20 neighborhoods, but some of the most interesting spots in my opinion are in Bronzeville and Uptown.
Music Box of Horrors: Chicago goes all-out for Halloween (don't miss the costumed parades!), but one of the lesser known spooky season activities happens at the historic Music Box Theatre. The Music Box of Horrors is a 24-hour horror movie marathon pulling some of the best and most obscure movies into a single run. It sells out fast, so get your tickets early.
The best things to do in Chicago in the winter
Lincoln Park Zoo Lights: In the wintertime, the Lincoln Park Zoo (appropriately located in the Lincoln Park neighborhood) turns into a glittering walkthrough holiday lights trail. The festival runs from mid-November to early January. It's free on Mondays but $5 every other evening. You won't see any animals, but you'll get to stroll a designated path of hundreds of holiday-themed light displays and watch live ice carvers and music. Be sure to stop at the holiday pop-up bar in the zoo to get eye glasses that turn all the lights into multicolored snowflakes.
Christkindlmarket: From mid-November to Christmas Eve every year, Christkindlmarket brings a German holiday bazaar to Daley Plaza downtown and Gallagher Way outside Wrigley Field. Other locations seem to come and go, like one in Milwaukee and a new one in Aurora. You'll find more than 150 food and craft stalls to peruse.
The best things to do in Chicago in the spring
Mole de Mayo: This annual end-of-May spring festival, located in the near-south neighborhood of Pilsen, is a quarter-mile-long outdoor mole cookoff. After trying all the options and voting for Best Mole and People's Choice, catch a lucha libre (Mexican wrestling) show in the street and shop at local makers' stalls.

Expert tip: Don't drive. Pilsen has sparse parking and you'll circle for an hour before finding a spot.

Jackson Park Cherry Blossoms: For a few days each spring, usually around the very end of April and early May, 160 cherry blossom trees in Jackson Park burst into bloom. The copse is just south of the Museum of Science and Industry, so make an entire day of it visiting both the trees and the museum. Pay extra attention to the landscape of the park; it was originally designed for the 1893 World's Columbian Exposition.
The best things to do in Chicago in the summer
SummerDance: All summer long, you can take free dance classes throughout the city as part of the SummerDance program. The dance styles this year ranged from Cuban salsa and swing to Afrobeat and steppin'. Classes are held mostly in the parks and at festivals — check the website to get a month-by-month list of what you can learn and where.
Tall Ship Windy: Chicago's Lake Michigan cruises are an icon of summer in the city — and it's made even better when you're on the Tall Ship Windy, a traditional four-mast sailboat. The boat can carry 150 people and has several types of cruises: fireworks viewing cruises, sunset sails, and pirate-themed pub cruises. It's important to note that the Windy is accessible to people with reduced mobility due to a six-step boarding ladder.
The best things to do in Chicago all year long
Art on theMART: Art on theMART is the world's largest digital art projection exhibit. You can see shows highlighting different artists and musicians projected up onto the Merchandise Mart building at 8:30 and 9 PM every evening. The featured art changes in three-month intervals, taking a break in the winter, when the Riverwalk gets a little too chilly for comfort.
International Museum of Surgical Science: This oft-overlooked museum is one of the city's best. It tracks the history of surgery over centuries, with more than 7,000 artifacts on display in a mansion from 1917. Absolutely don't miss the iron lung and the recreation of a 19th-century pharmacy.
Garfield Park Conservatory: This gorgeous historic glass conservatory, one of the largest in the country, has eight viewing rooms packed full of plant specimens and meandering walkways. In one day walking through the two indoor acres, you may see a blooming corpse flower, a pond full of red-eared slider turtles, and a special floral art exhibit — and that's not to mention the additional 10 acres of outdoor garden. It's free to visit, but reservations are required.
Where to eat and drink in Chicago
Where to stay in Chicago
We hope you love the hotels we recommend! Just so you know, Matador may collect a small commission from the links on this page if you decide to book a stay.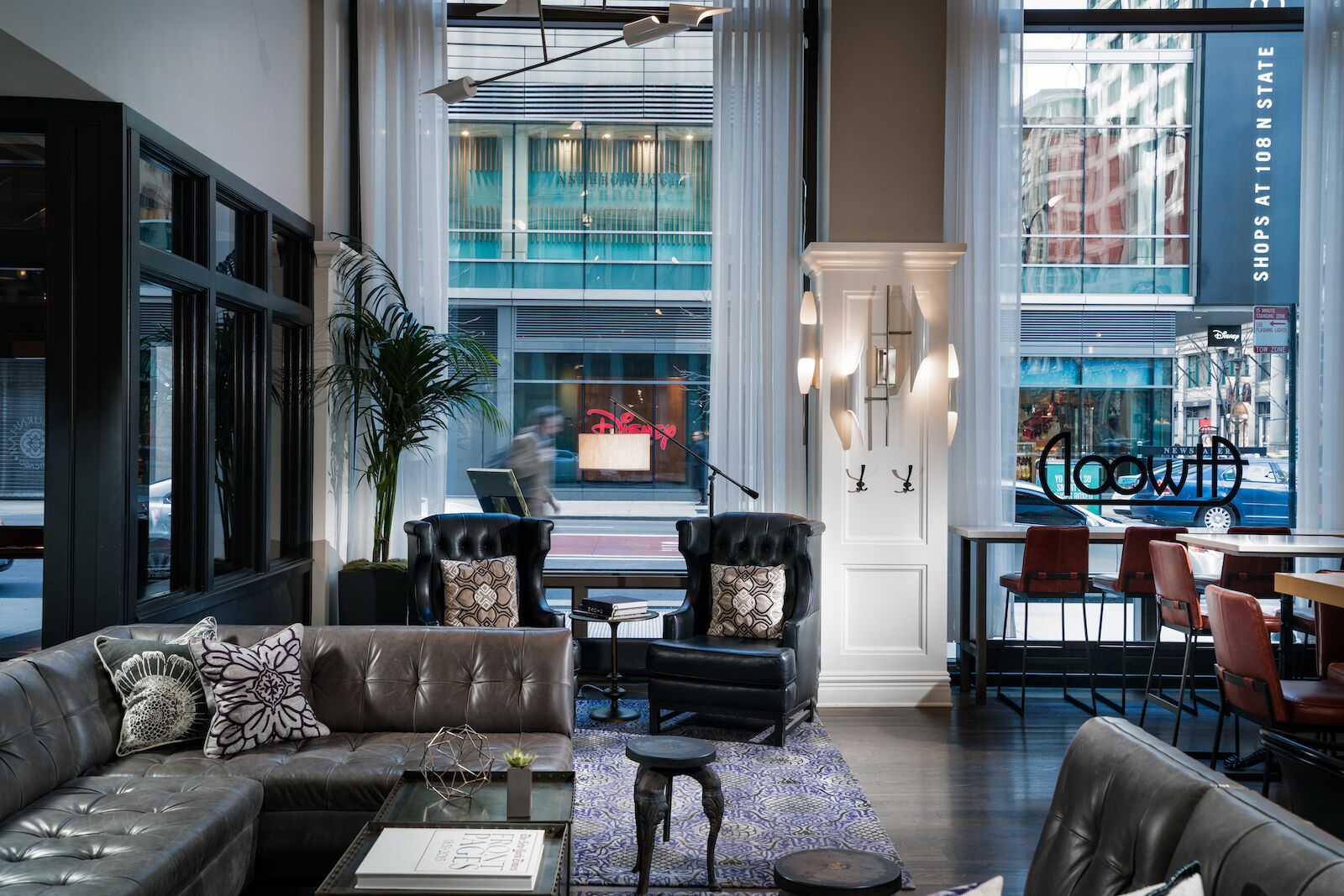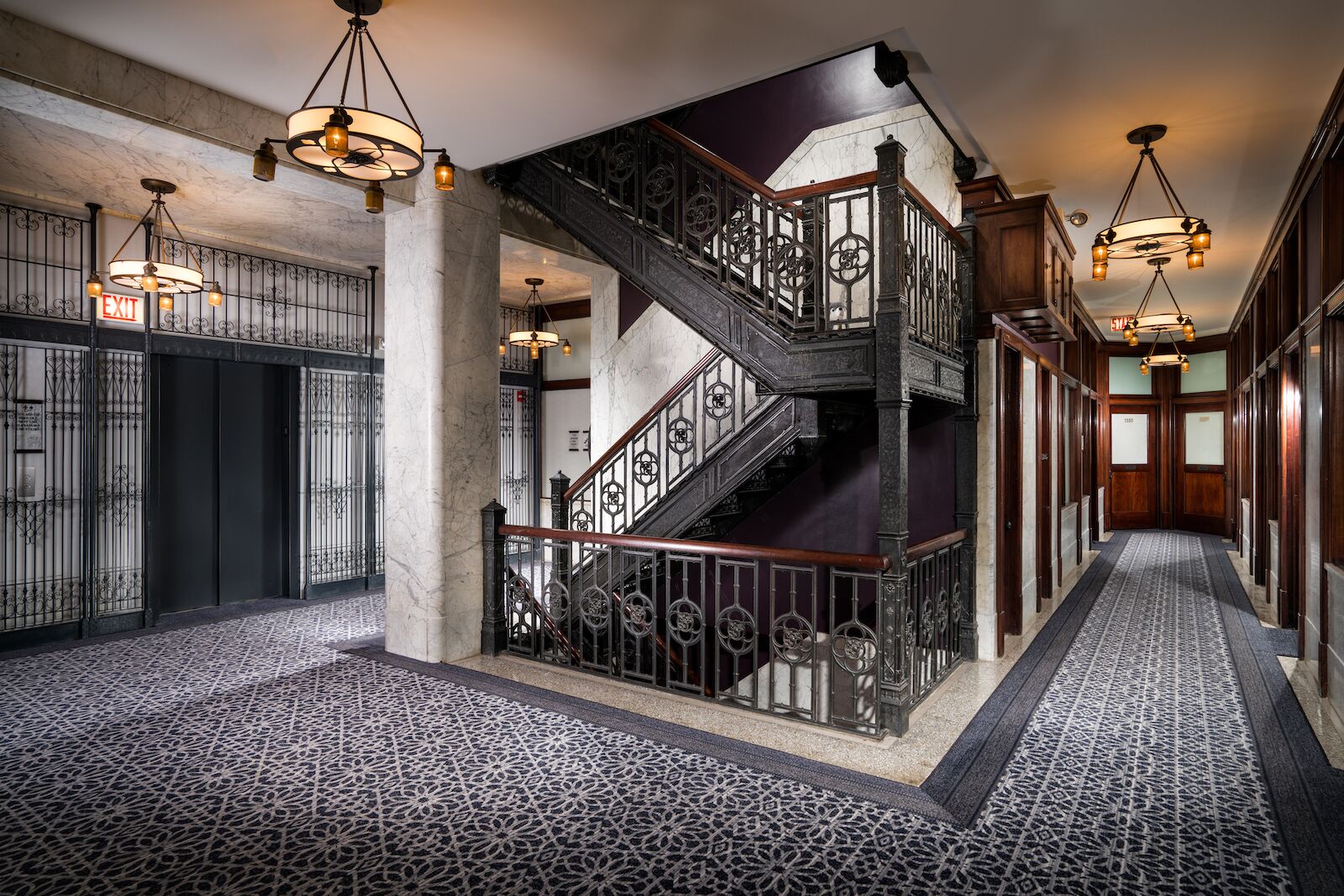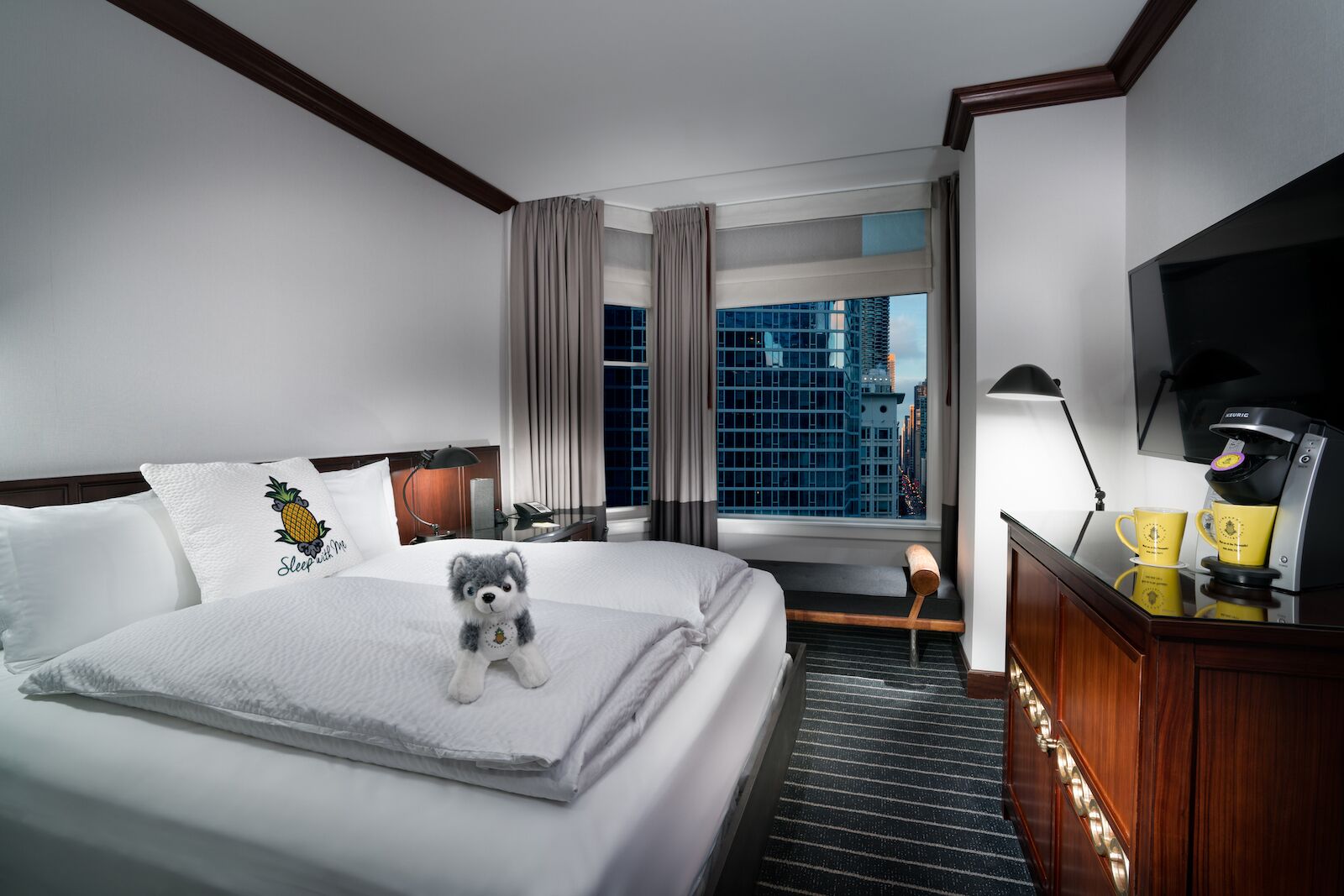 Staypineapple The Loop Chicago: As one of Chicago's first skyscrapers, Staypinapple is a gorgeous blend of Gothic architecture and modern amenities. Architects Daniel Burnham, John Root, and Charles Atwood (of 1893 Chicago World's Columbian Exposition fame) designed the building, which opened in 1895. Today, you can stay in unique pineapple-themed rooms sleeping up to four people. And you get free cookies, too.

Where: 1 W. Washington St., Chicago, IL 60602

Sofitel Chicago Magnificent Mile: At Sofitel, you're only about four blocks from Lake Michigan, so it's the perfect spot to stay when you want easy beach or lakefront trail access. It's also obscenely dog-friendly (just like Chicago!). Your beloved pups have an entire room service menu just for them, and the front desk partners with dog sitting companies. Utilize them when you want to relax at one of the on-site wine dinners on the terrace. The motto here is to "live the French way," so you'll find loads of French-inspired amenities and food.

Where: 20 E. Chestnut St., Chicago, IL 60611

The Gwen: Stay at The Gwen if you want to add unique hotel experiences to your stay. The hotel offers an in-house curling court, tarot-themed cocktails alongside tarot readings, boozy tea parties, drag queen brunches, a Moët and Chandon vending machine, and more. For the most exciting experience, head up to the 16th-floor outdoor terrace where you can overnight at Chicago's first urban glamping experience.

Where: 521 N. Rush St., Chicago, IL 60611