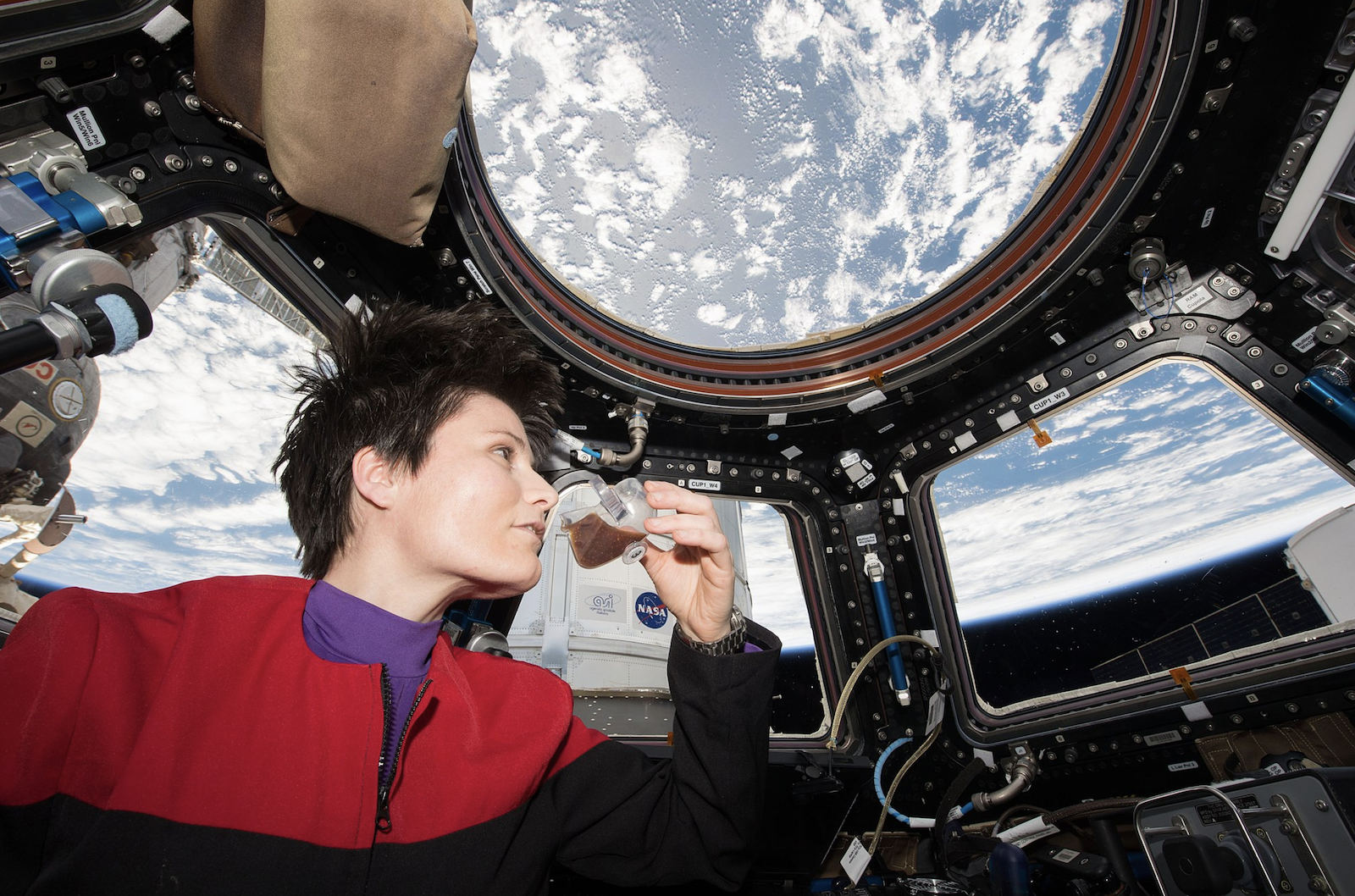 When co-founder Sam Higby choose "First Ascent" as the name of his coffee company in 2014, he may have meant ascending peaks, not ascending into space. But on Tuesday, the Colorado coffee brand will have its award-winning instant coffee sent into space as the coffee of choice for the upcoming SpaceX Crew-5 mission to the International Space Station, launching from the Kennedy Space Center on Oct 4 (or 5, if the weather is bad on Oct 4).
"In August 2021, I received an email asking if we could do large batches of coffee," says Higby. "It seemed like a fairly generic question and sales lead until I noticed the domain name — nasa.gov —which definitely piqued my curiosity."
It turns out that generic sales lead was from NASA's Space Food Systems Laboratory, which sources and adapts food for life in space for astronauts.  The Crested Butte, Colorado-based First Ascent Coffee Roasters team sent samples off to the lab where, according to Higby "[astronauts] taste-test food and beverage options and then they set their own menu for the time they are on board." The astronaut Higby spoke with said they had tasted half a dozen options, all of which were unappealing. But a fellow astronaut knew of First Ascent coffee from a backpacking trip and recommended it to the rest of the crew.
It passed muster, apparently, as NASA ordered 256 eight-ounce servings of the brand's Dawn Patrol instant coffee to ship off with crew of the SpaceX Dragon Endurance craft. Two NASA astronauts, one astronaut from the Japan Aerospace Exploration Agency, and one Russian cosmonaut will spend six months aboard the ISS, which certainly supports First Ascent's slogan of providing "coffee to fuel people off the grid."
For most coffee buyers (i.e. buyers staying on Earth), the entire coffee production process is done in-house at First Ascent's Crested Butte headquarters, from roasting to brewing, freeze-drying, and packaging. But for NASA's special order, the coffee will have to be packaged just a bit differently. Because of the lack of gravity in space, there's no option to pour hot water over the coffee, or even pour water into an empty cup.
Instead, First Ascent provides the grounds, and NASA's Food System Lab will put the grounds into a space-friendly package: a foil pouch with a valve on one side. Astronauts attach the valve to a hot water dispenser to mix the grounds, then insert a straw into the valve, and boom: First Ascent's dark-roast coffee, roughly 260 miles off-the-grid.
First Ascent instant coffee and ground beans and available in stores only in Colorado, but the company offers
free shipping
on all online purchases of instant coffee to anywhere in the US.