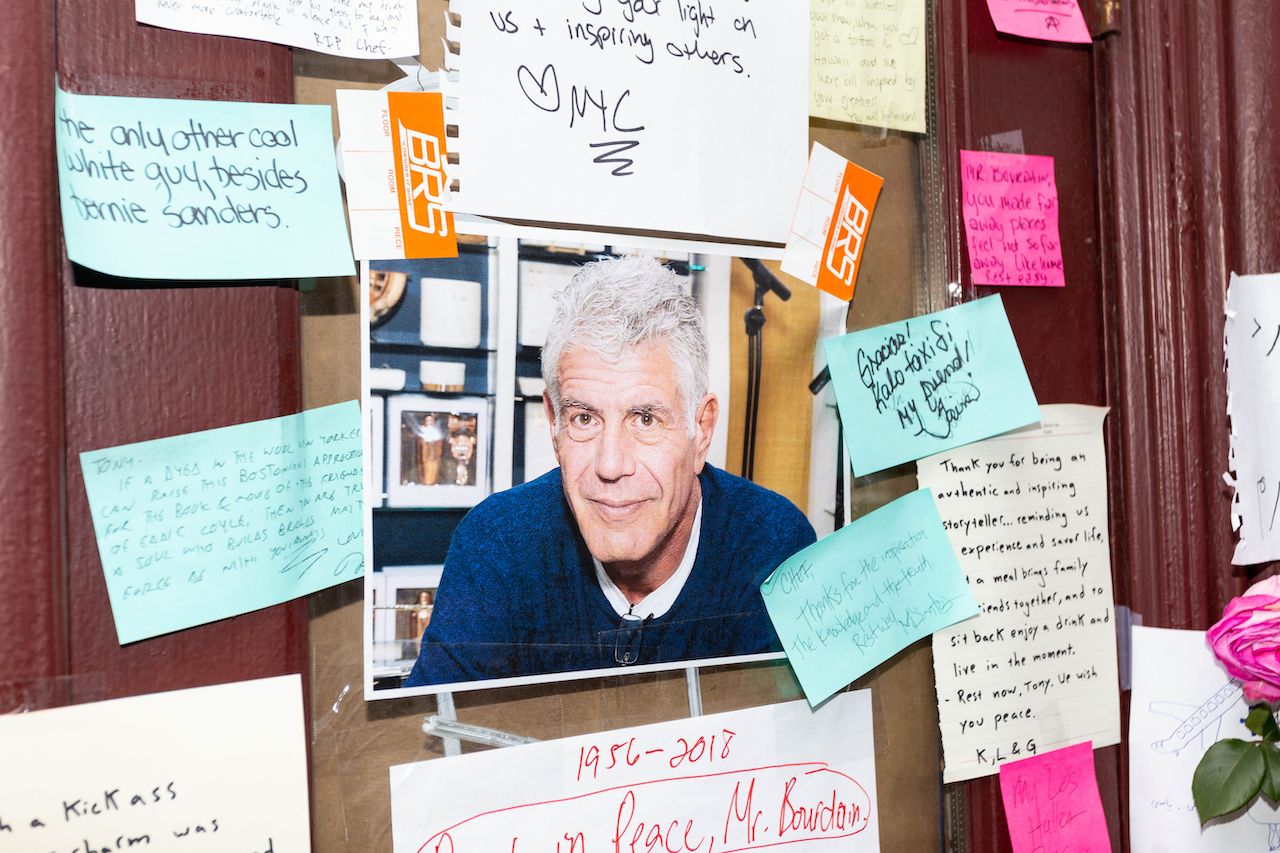 Anthony Bourdain visited over 80 countries and all seven continents. He traversed the seven seas, tamed wild beasts, and dined with everyone from rock stars to presidents to beach bums. Across more than 300 episodes of television on The Layover and No Reservations, Bourdain established himself as a hero for the common traveler. That said, with so many takings off and goings about, it was tough for even the most dedicated of fans to keep track of all the places he went during his more than 20 years on the road. Except for one person, who took the time to map out every restaurant and bar Bourdain visited in the two shows, as well as add a note on each place.
Bourdain World Map, a website compiled by Redditor deannd and built by Peter Keating, tracks all the places Bourdain traveled. The list is impressive and spans 1554 places, with the note that it took two years to put together. In addition to the main map, the superfan broke down each show's locations into separate Google maps.
Dots across Southeast Asia, most of Europe, and more than a dozen in Africa immediately establish his travel authority. Not to be a "travel far but skip the near" guy, though, Bourdain also visited many places in the United States that fly under the radar of American travelers.
Equally surprising are some of the places Bourdain never made it to. He apparently never traveled to Winnipeg, for example. Or Vladivostok. Or Colorado Springs. Regardless, perusing the map is plenty of inspiration to plan your travels for 2023 and beyond.