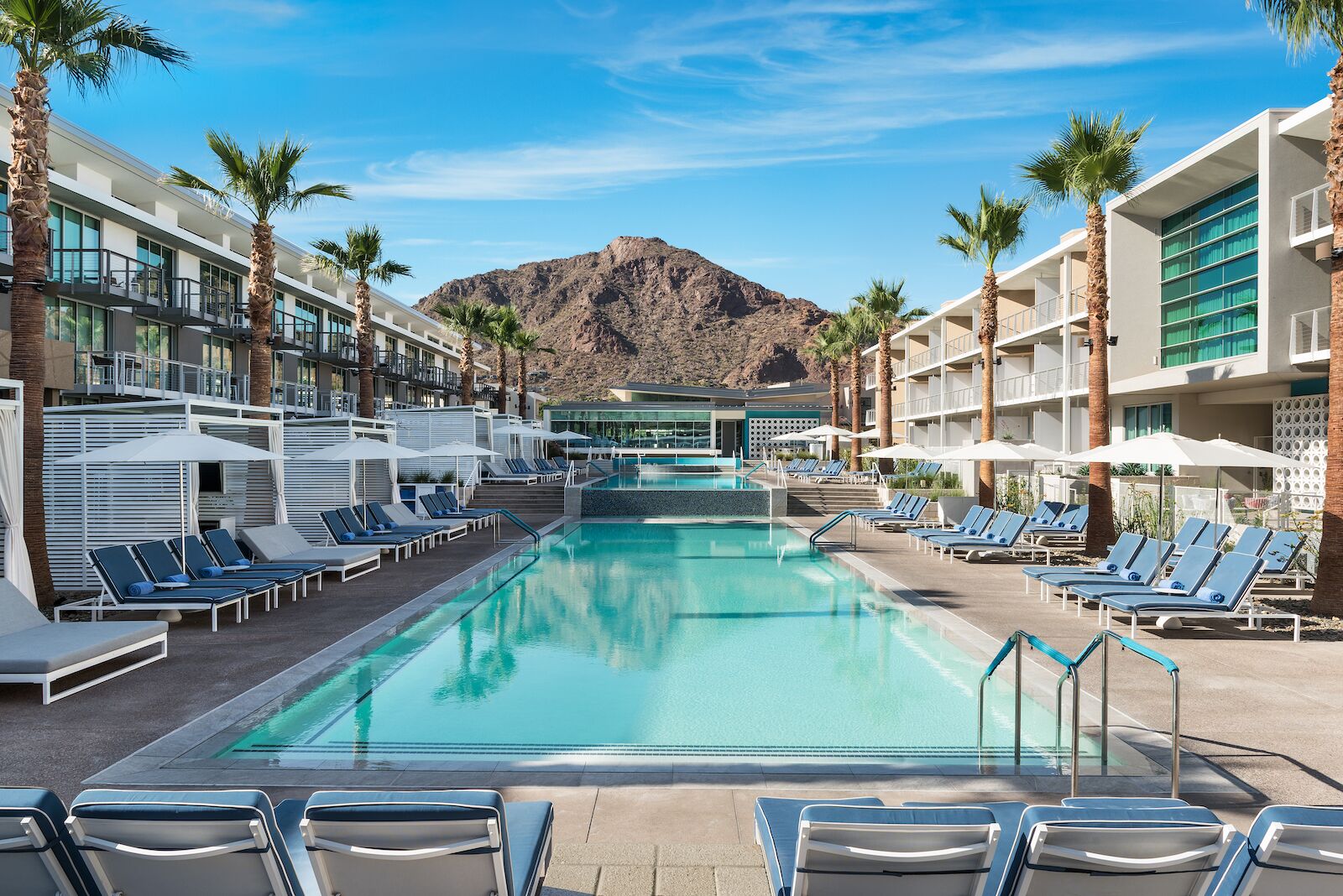 Mountain Shadows Resort Scottsdale has been turning heads and attracting families, couples, and wealthy starlets from Hollywood to Scottsdale, Arizona, since 1959. Lying at the base of majestic Camelback Mountain and Mummy Mountain in an upscale area known as Paradise Valley, Mountain Shadows fittingly got its name from the shadows that sweep across its exterior as the sun sets across the changing landscape.
This celebrated property integrates the peace and serenity of its desert surroundings into its alluring architecture and design. Traces of this property's history serve as a fun tribute to its illustrious origins in the names of the various restaurants and amenities on-site.
Traveling in Arizona? Check out

Matador's

Arizona accommodations guides:
Even though the property itself boasts an extensive and impressive history, it doesn't feel like it's a day over 25. Having changed hands in ownership numerous times and then undergone a large-scale renovation completed in 2018, there have been noticeable enhancements over the years — but its original energy and vigor can clearly be felt inside and out.
We hope you love the Mountain Shadows Resort Scottsdale! Just so you know, Matador may collect a small commission from the links on this page if you decide to book a stay. Listed prices are accurate as of the time of publication.
Luxury accommodations at the base of Camelbak Mountain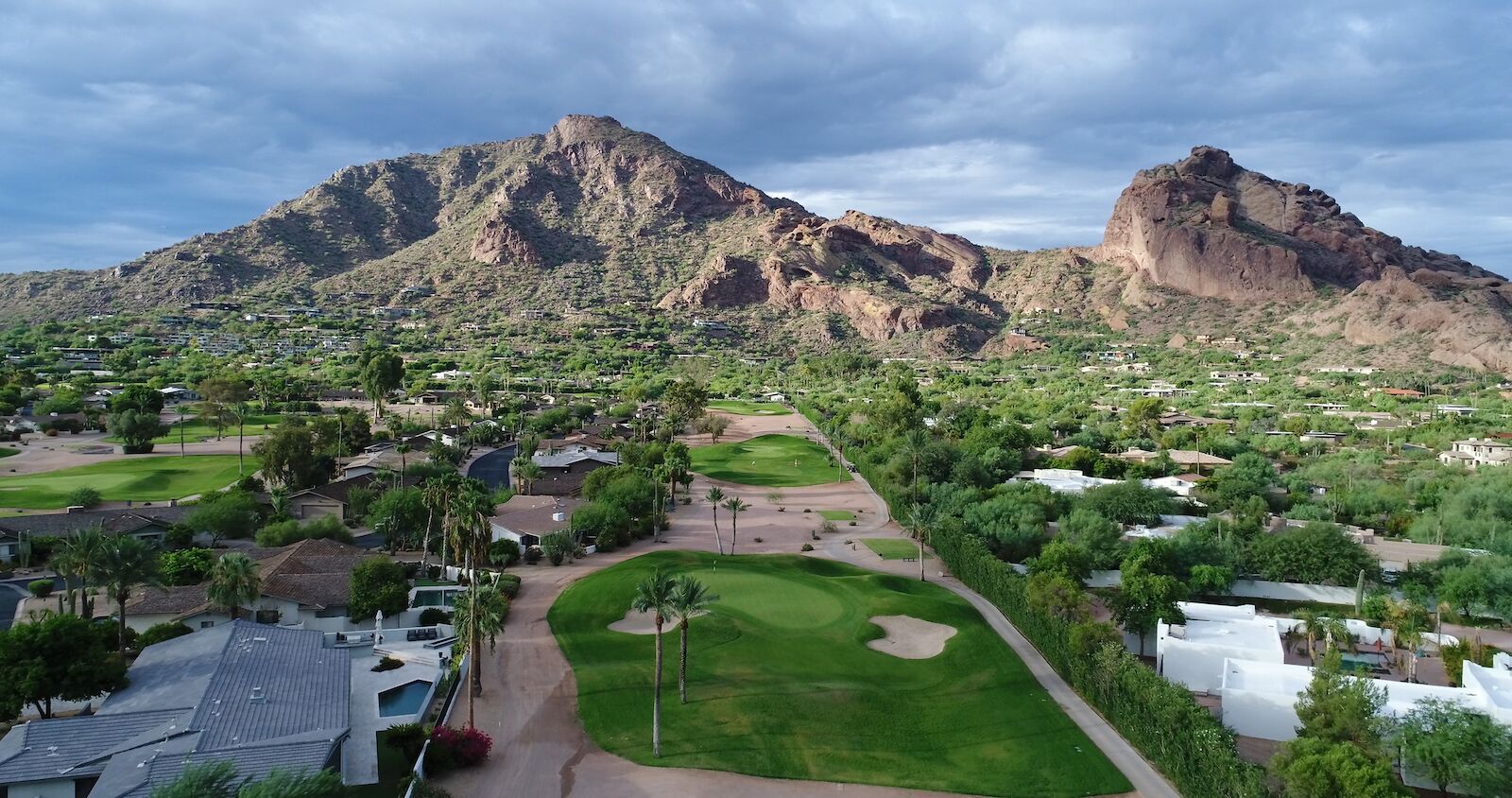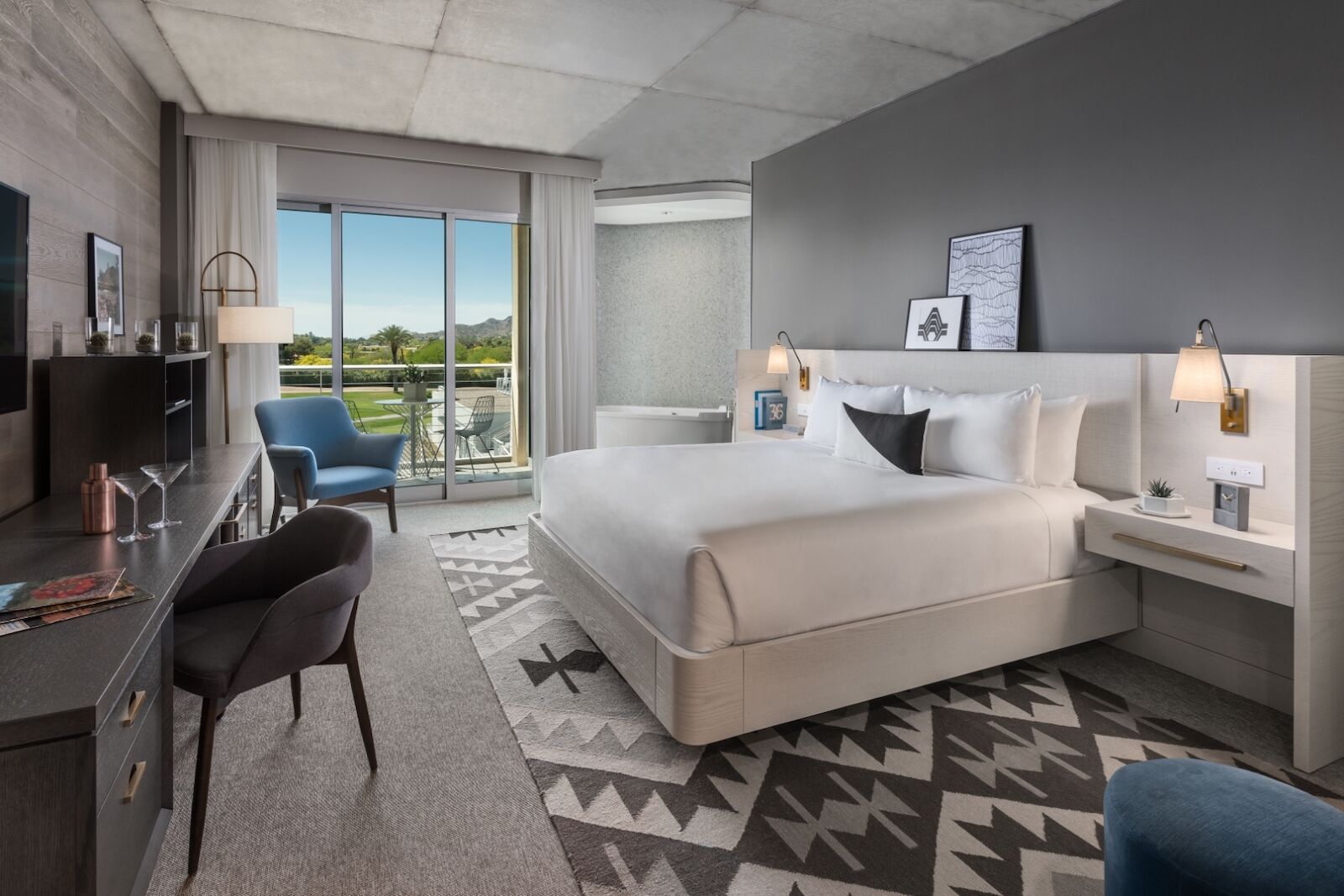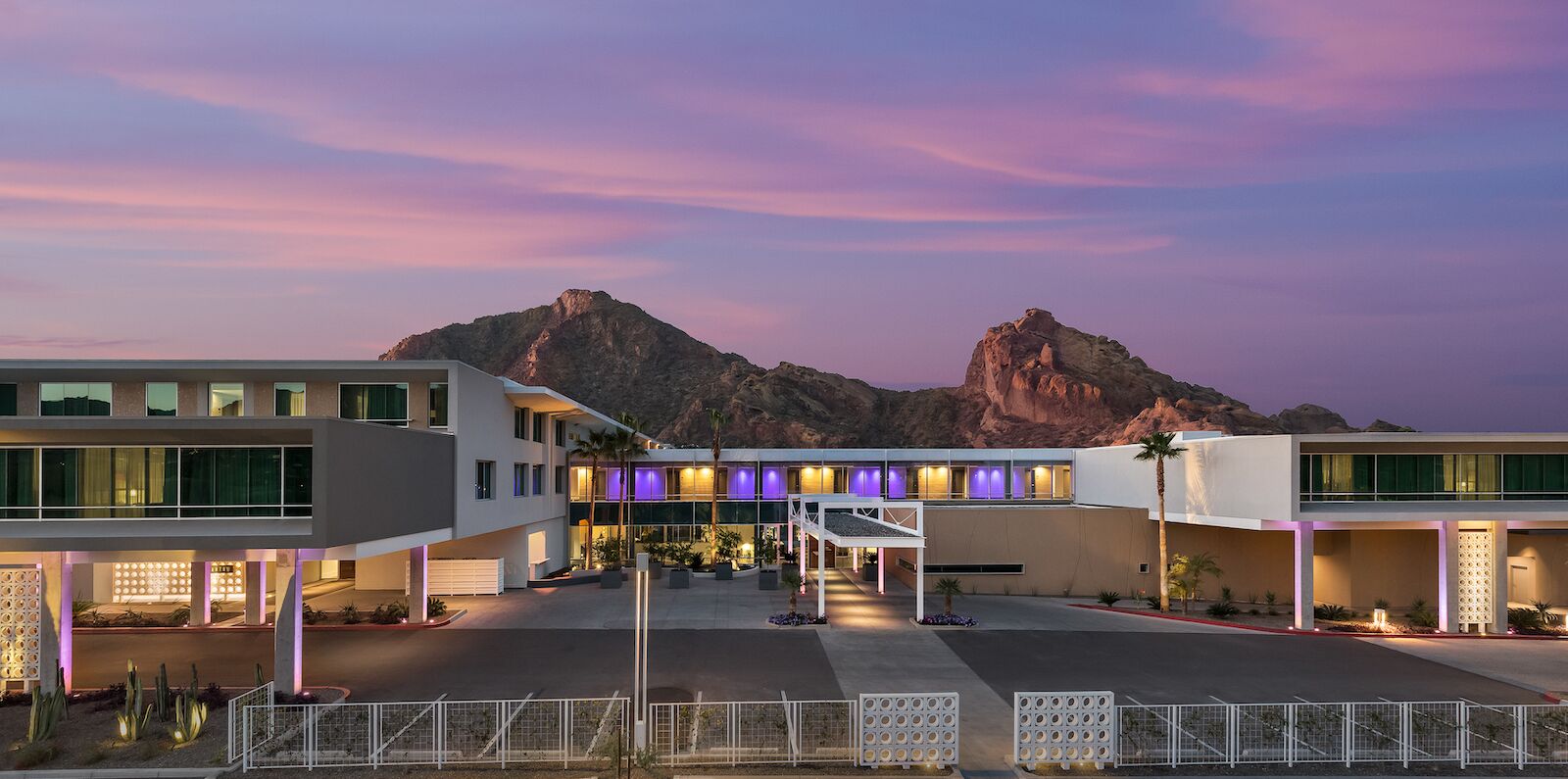 Immediately upon walking into the lobby, guests feel the spaciousness of the vaulted ceilings and encounter floor-to-ceiling windows showcasing stunning views of Camelback Mountain. The property's large lawn space is below, where private events and outdoor hotel happenings are regularly hosted. Surrounding the lobby, the walls are decorated with one-of-a-kind creations made by a lineup of artists that rotates every two months.
It feels like there's always some sort of event going on on-site — from wine dinners to fitness classes (the complimentary, free-flow yoga happens every Monday night in the shadow of Camelback Mountain) or sessions with live music from local entertainers.
For those who want to just relax in their beautiful room, perhaps one of the most special parts of this property is the diverse range of unique, memorable guest room experiences catering to various travelers' interests. The Signature room types either feature two queens or one king, with a patio and an open layout — including a patio. Garden Premium rooms feature a larger, private ground-floor terrace area for sitting outside the floor-to-ceiling glass and high ceilings that showcase the vibrant, changing colors of the desert setting. The Mountain Premium suites feature a King bed and a sizable patio which is perfect for lounging and enjoying the direct views of Camelback mountain.
Cabana Premium rooms are a fun option for those who want to spend extra time poolside and enjoying The Citizens Club (more on this below) as they're extremely accessible right from the room's private cabana-side patio steps from the pool. The Immerse Premium rooms are a special experience as they feature a large, luxurious soaking bathtub with unparalleled views of Camelback Mountain and a private third-floor balcony. Finally, the Camelback Presidential Suite clocks in at more than 1,000 square feet, with a patio that's more than 600 square feet to boot and a comfortable King Bed, a large living room area, and a spacious bathtub.
There are also on-site residences available that feature amenities made for a longer-term stay, such as full kitchens, laundry facilities, and the option of hiring a private in-suite meal from the on-site chef.
Dining at Mountain Shadows Resort Scottsdale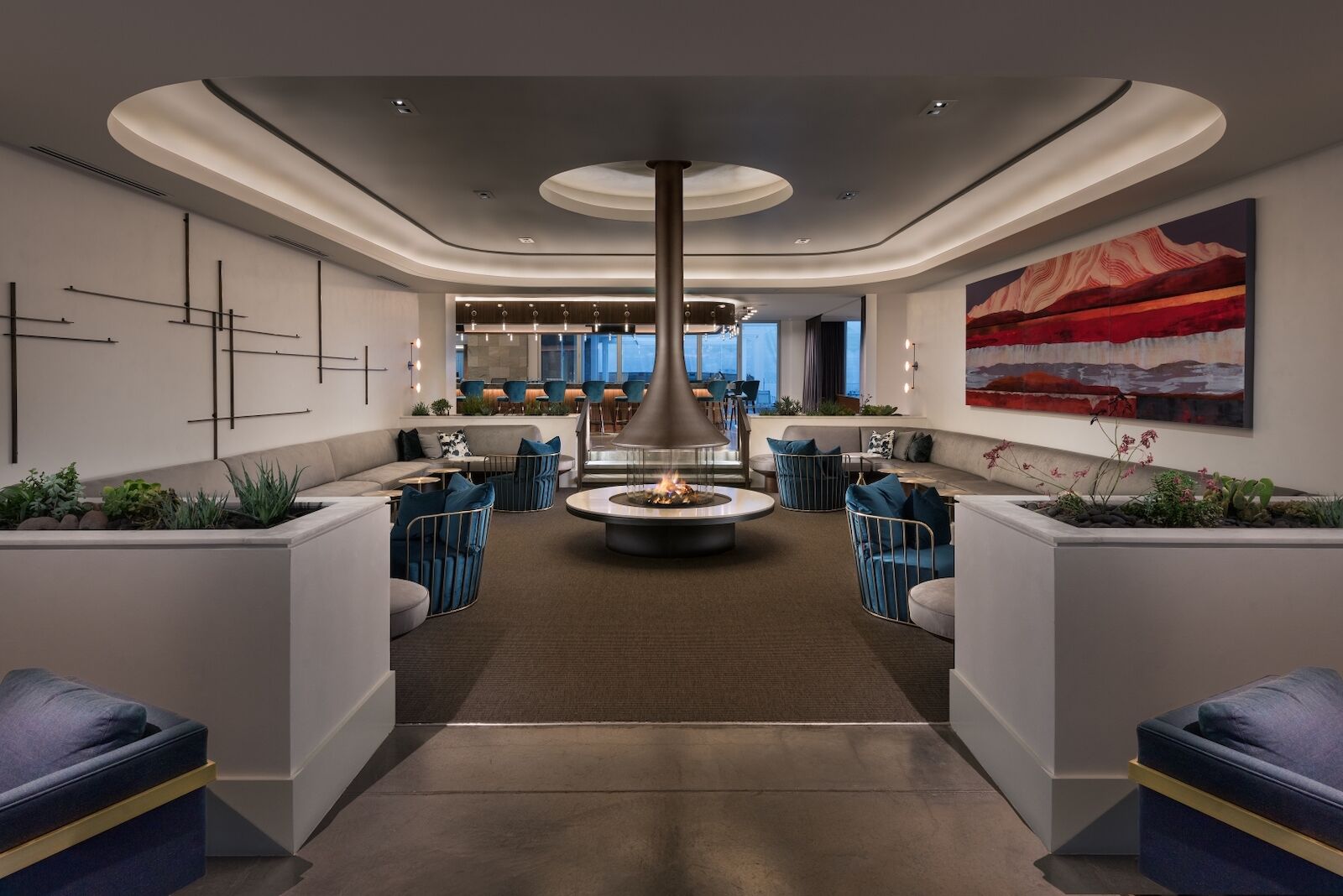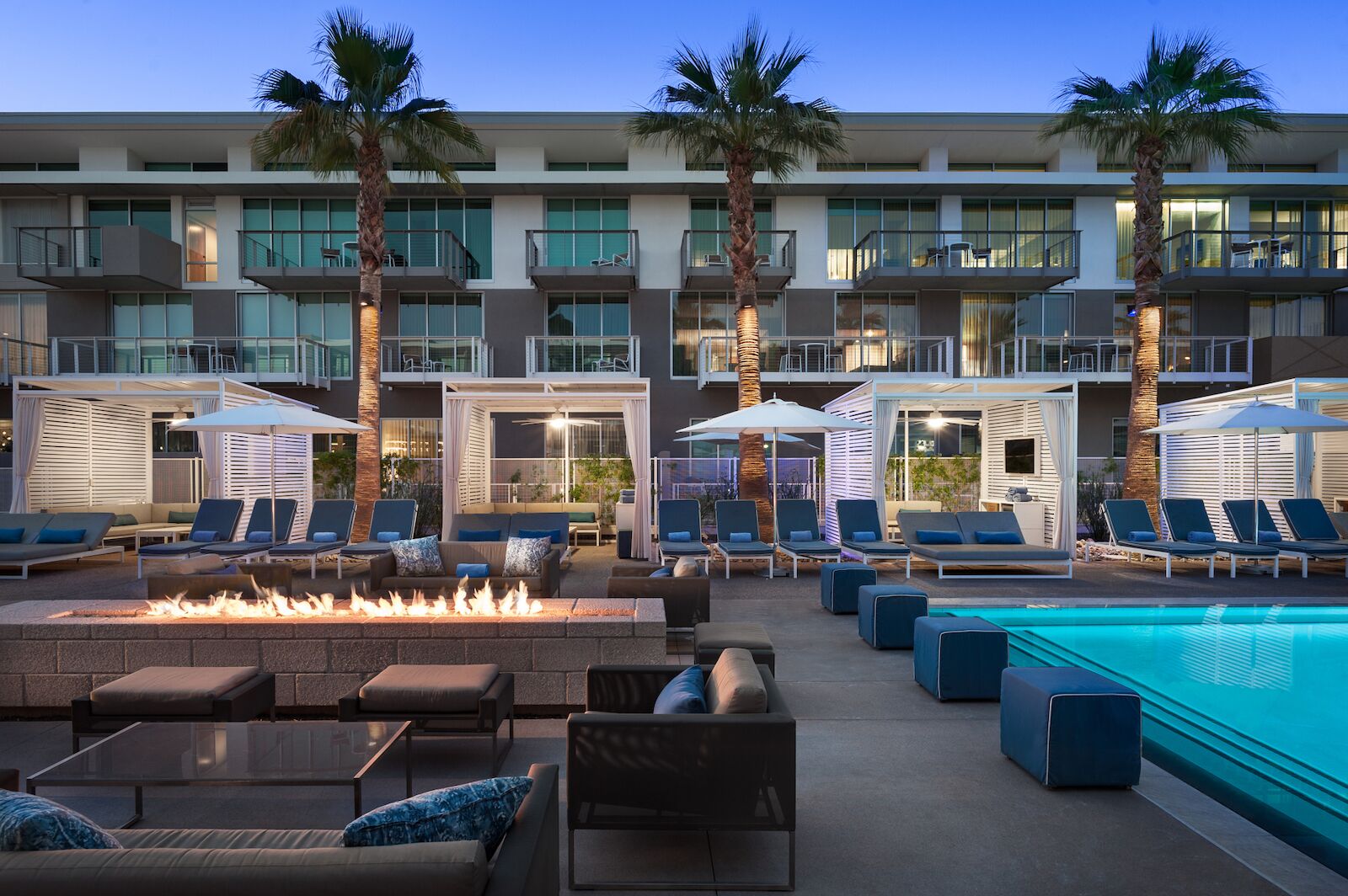 Dine at the on-site restaurant, Hearth '61, which is named after the date May 24, 1961, in which Paradise Valley officially became an incorporated town. Hearth '61 pays homage to Scottsdale's interesting history while serving up gourmet menu items in a comfortable, upscale environment. The menu features American and Mediterranean influences alongside a selection of inventive cocktails and an impressive wine list.
Hearth '61 also hosts happy hours on weekdays with special prices on drinks and dishes and live music on the weekends. Every Friday, there's a sunset champagne toast timed to complement the beauty of the sinking sun outside, and the monthly Sunday Supper Club series gives guests the chance to enjoy the delicacies of the property's skilled chef paired with a range of tastefully selected beverages.
Alternatively, for a more casual but still upscale experience, head over to The Bar at Hearth '61, which is open morning and evening starting at 6 a.m. for a wake-up espresso shot all the way into the night for a midnight nightcap cocktail. And The Living Room, which is adjacent to the bar and the lobby area, serves as a sunken, modern but laid-back space meant to gather and enjoy spending time together over coffee or cocktails with food from the restaurant.
Golf and other amenities at Mountain Shadows Resort Scottsdale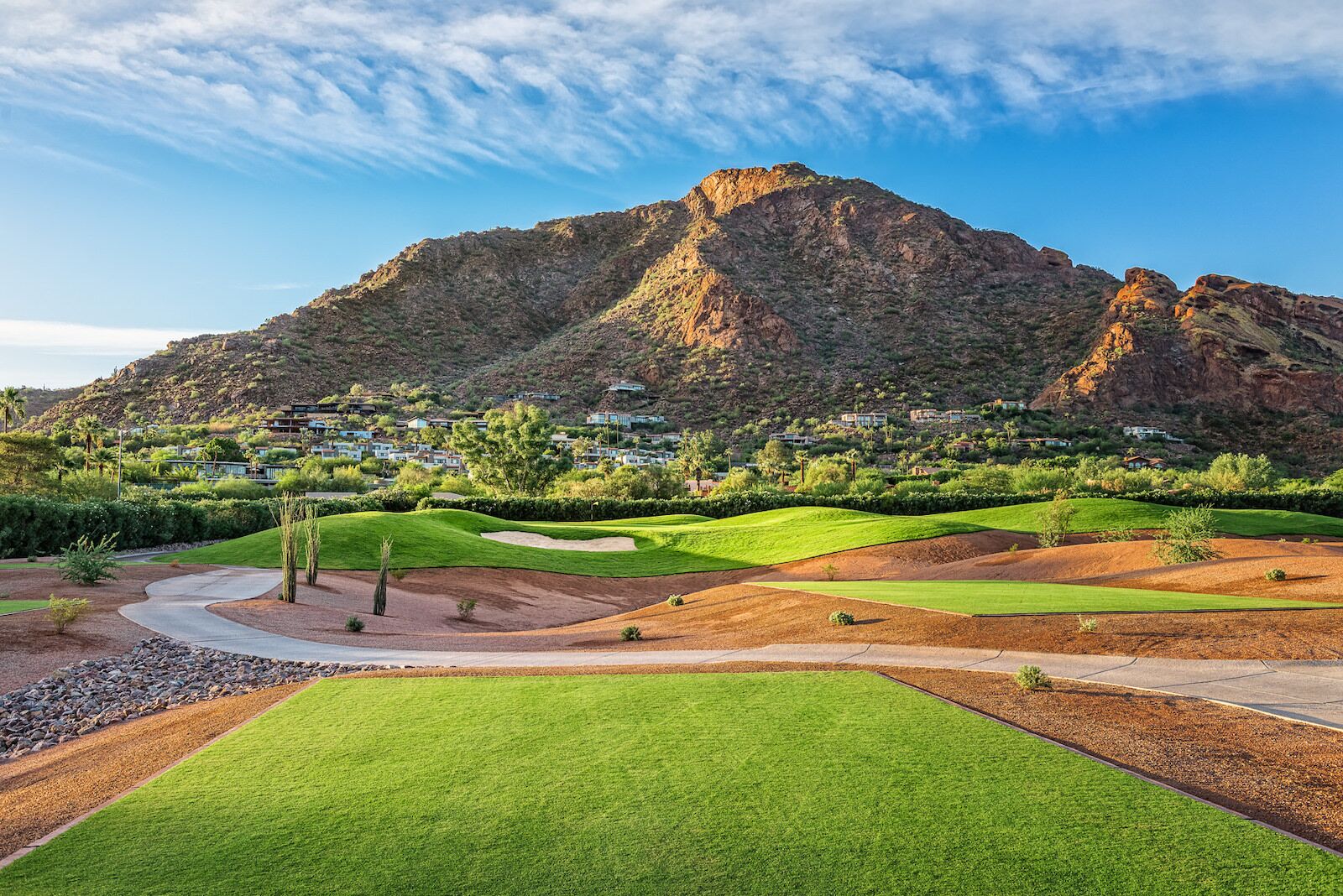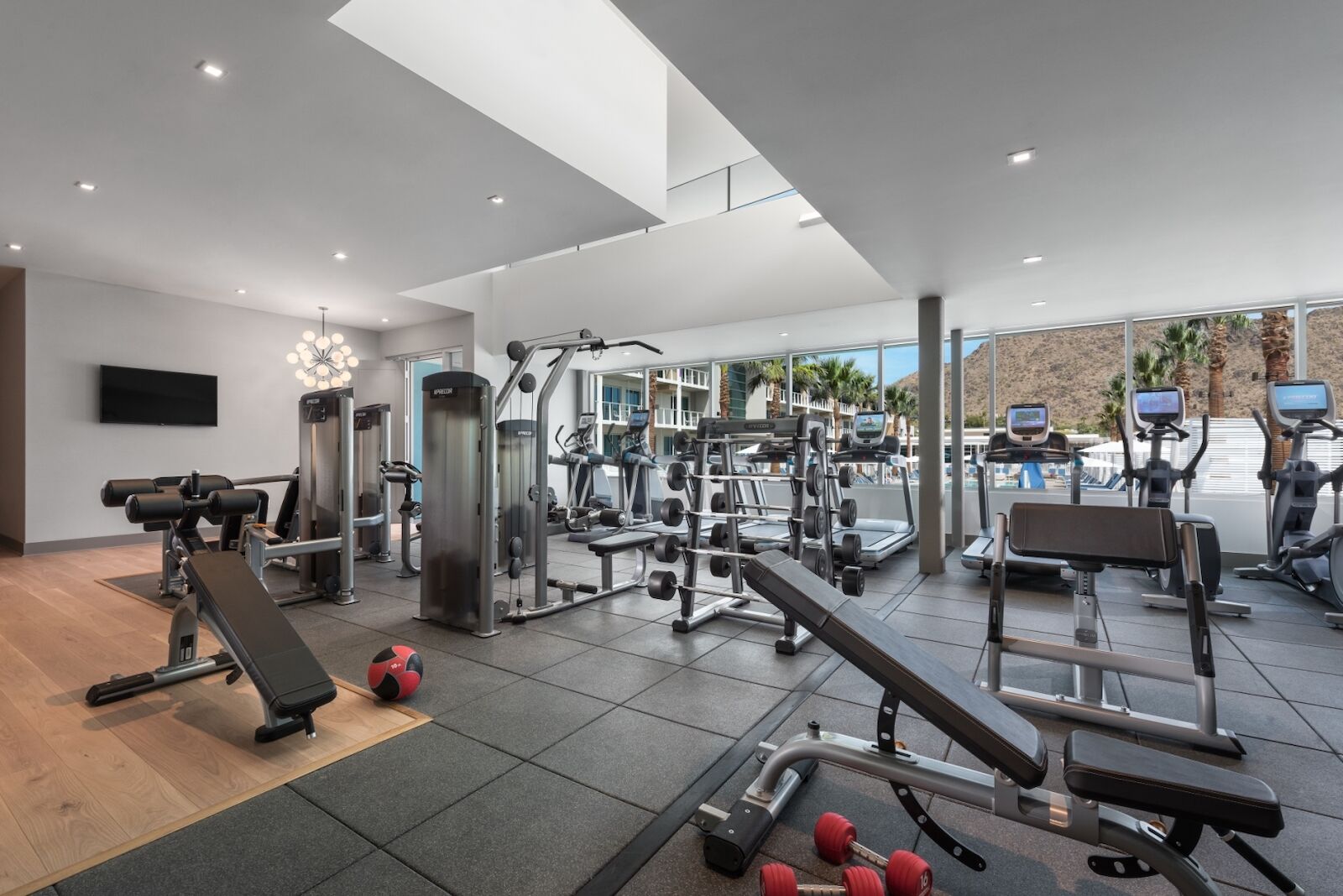 Golfers will rejoice at the property's par-56 golf course with a clubhouse that was designed and built in 1961 by Arthur Jack Snyder. Course architect Forrest Richardson, who was one of Snyder's students, completely redesigned the course to become a true par-3 in 2017. Today, golfers can enjoy this 18-hole course named The Short Course, which incorporates the beauty and terrain of the natural landscape with its beautiful scenery into a distinguished layout that caters to both newbies and experienced golfers.
After a round, head to Rusty's grill and lounge — but beware, it's a tradition that the player with the lowest score on The Forrest Wager has to pick up a round of drinks after the game. Snacks and drinks are also served at The Wine Wagon, which is out and about on the course from 7 a.m. – 3 p.m. Sunday through Thursday, and from 7 a.m. – 6 p.m. on Friday and Saturday.
Those who are into fitness will relish spending time at the gym — because it's not just a gym. The Citizens Club, which encompasses the facilities at the twin 75-foot pools separated by a cascading waterfall, the cabanas, which offer bottle service and food service, and the on-site fitness facility, is a fantastic way to relax or break a sweat (or both). There's no designated on-site spa, but for those who want to enjoy a treatment, there's the opportunity to book a luxurious, private massage in an individual's guest room suite.
This club honors the legacy of "The Citizens Committee for the Incorporation of The Town of Paradise Valley," which was a dedicated group of neighborhood residents who came together as a community and founded Paradise Valley. The group wanted to preserve the area's natural charm while fostering a sense of belonging within. The Club's legacy today makes for an open place for guests and members alike to gather, socialize, and preserve their health.
Whether guests are traveling from afar or stepping in to pay a visit and relax from a neighborhood just down the street, every visitor's trip mirrors the same welcoming hospitality and upscale experience that has been known as a celebrated part of Mountain Shadows Resort Scottsdale for decades.

More like this