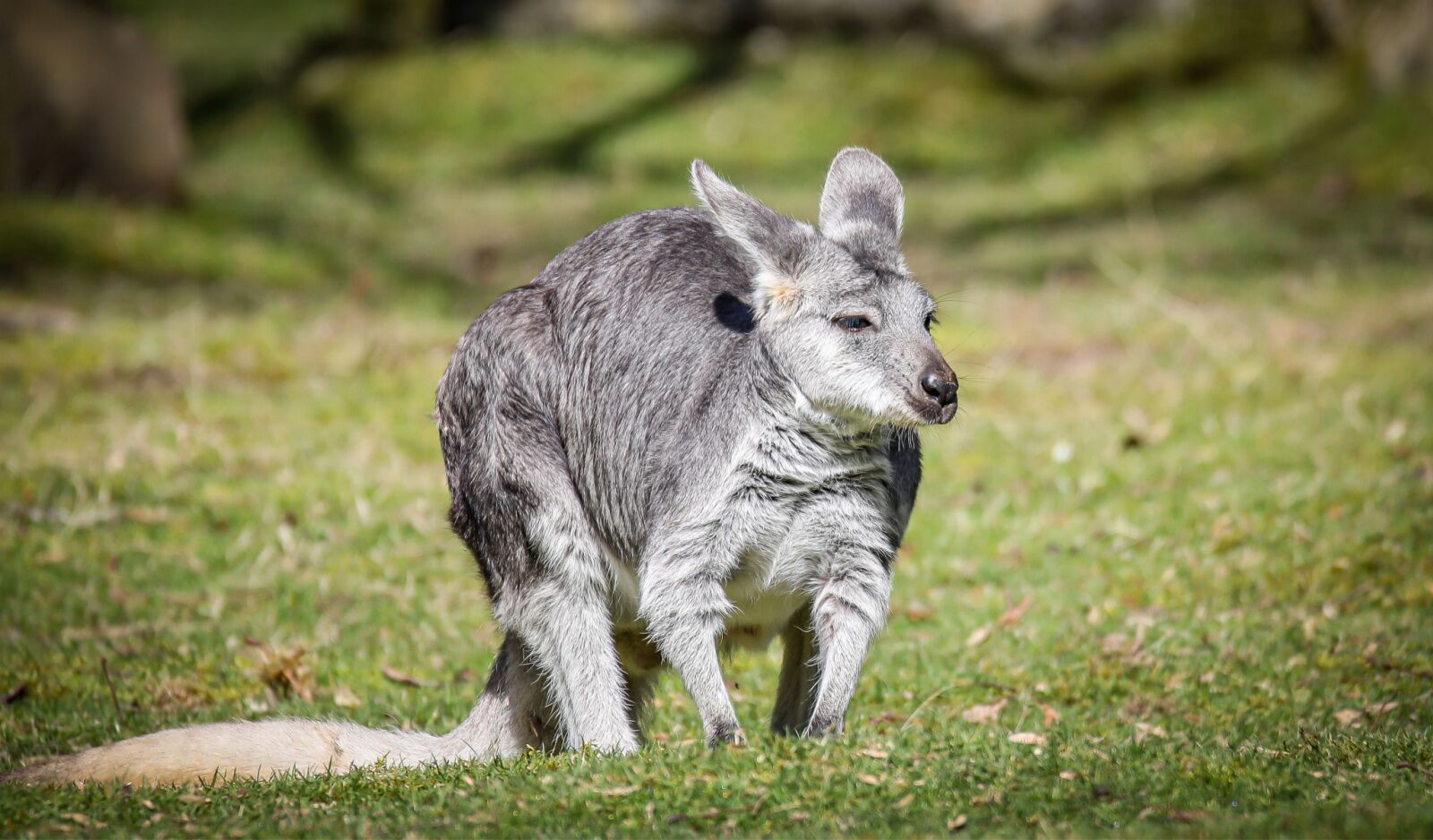 With massive crocodiles, hopping wallabies, towering termite mounds that can be nearly 20 feet tall, and enormous bats, any wildlife lover will adore a trip to Kakadu National Park in the Top End of Australia's Northern Territory.
Touring the park with a knowledgeable local guide can be an excellent introduction to the park and an opportunity to learn about its wildlife, environment, culture, and how to enjoy the area, which is on Aboriginal land. Though Kakadu National Park is beautiful, it can also be deadly, and guides can show visitors how to take proper precautions to avoid running into trouble with crocodiles, venomous snakes, heat, and rough terrain (among a variety of other concerns).
When to visit
Kakadu National Park's weather is characterized by two major seasons: the wet "tropical summer" and the dry season. The dry season is between May and October and is a popular time for visiting Kakadu since most of the park's sites are typically open during that time.
The tropical summer season, which runs from November to April, brings fewer visitors but is a time of extreme weather, including powerful lightning storms and massive flooding. The unpredictable weather means that many areas of the park may be sporadically closed throughout those months – though some spots are open year-round regardless of the weather.
While the park is largely known for these two seasons, the park's Aboriginal owners acknowledge six seasons based on traditional land uses and weather. For example, Bangkerreng, which occurs in April, is known as "knock 'em down" season, as strong April winds can bend the park's speargrass so it appears to be flat.
How to get to Kakadu National Park

Darwin and Katherine are the two primary gateways to the park. Since the park is so large (around 7,700 square miles), consider which areas you would like to visit to determine the best way to approach it. Visitors will need a vehicle of some type since the park is so large.
Joining a bus or 4WD tour is an easy way to leave the difficult and sometimes treacherous driving to a professional. Visitors who choose to drive should learn about potential weather and road conditions and be well-prepared with water, snacks, and more before embarking on a self-drive adventure.
Camping and lodging
Several accommodation options are available in and near Kakadu National Park, from basic campsites to lodges and resorts. Camping options range from basic bush-style sites with simple vault toilets to sites with showers, toilets, fire pits, and picnic tables. Commercial operators also run several campgrounds featuring amenities like restaurants, shops, and even swimming pools.
Guests who prefer hotels should check out Mercure Kakadu Crocodile Hotel (the only full-service hotel in the park), Hawk Dreaming Wilderness Lodge (which offers all-inclusive cultural tours) and Aboriginal-owned Anbinik Kakadu, with bungalows and cabins. Cooinda Lodge Kakadu also has brand new glamping-style options, with raised safari tents with glass doors — perfect for visitors concerned about getting a little too close to Australia's famously large crawling critters.
There are also plenty of hotels near the park boundaries, including the luxurious Bamurru Plains, styled after an African safari park.
Costs and fees
Visitors need to purchase a park pass; the cost varies by season, visitor age, and residency. Costs range from $20 AUS for children under age 15 to $100 AUS for a week-long family pass.
Safety
Any visit to Kakadu National Park is an unforgettable adventure, but taking proper safety precautions is important since there are some unique dangers.
One of these dangers is wildlife, so be alert of your surroundings and know about the park's many dangerous animals, including venomous snakes, buffalos, and pigs — not to mention the 10,000 crocodiles that live within the park boundaries. They can be present in any body of water, even if you can't see them. Read up on crocodile safety and follow the "CrocWise" safety practices. If you're visiting in summer, heat can be a massive concern as desert temperatures can reach the high 90 degrees F in November. And visitors planning on driving should be very aware of road concerns like potholes, mud, and more.
Wildlife in Kakadu National Park
To view wildlife in Kakadu National Park, consider signing up for one of the many tour options, from bus and walking trips to cultural experiences and multi-day adventures. The park also offers an array of seasonal guided activities during which visitors can learn from an Aboriginal Bininj or Mungguy guide and explore the park under their expertise. And several tour companies, such as G Adventures, are licensed to lead activities in the park for travelers visiting the area on part of a larger trip through Australia.
Walks and guided events should be booked in advance online, especially during the dry season. Most activities are seasonal, running roughly May to October.
Wildlife tend to avoid being very active in the heat of the day, so mornings and evenings can be good times to spot them. Patience may be required, and if you're looking for animals near watering holes, you may need to sit and watch for a while before you notice any activity. It's best to be quiet when you're looking for wildlife, and having a pair of binoculars handy can make the process more fun. The park website has a page with tips on spotting the various species.
Crocodiles
Crocodile watching is one of the top reasons people venture out to Kakadu National Park as it has both freshwater and saltwater crocodiles. They are beautiful and enormous — saltwater crocodiles can weigh over 2,200 pounds — but also very dangerous, so going on a tour is a great way to see them safely.
Guests can venture out on a Yellow Water Cruise to see crocodiles and other animals sunbathing on the banks or swimming in the water. To view the crocs from land, one of the best viewpoints is from an elevated viewing platform, as they're in the highest (and safest) points to look out on croc habitats. The park's Yellow Water Billabong has a seasonal elevated viewing platform, as does Cahills Crossing.
Agile wallabies
These bountiful hoppers are in many locations in Kakadu National Park, so the best way to see them is to keep an eye out while exploring the park. Agile wallabies can be about 2.5 feet tall with an equally long tail (they're a member of the kangaroo family, called macropodidae).
Keep an eye out around roads and campgrounds, especially as they often move through these areas as singles and in groups. Females may even have babies in their pouches as they keep them there for up to eight months after birth.
Birds
Since one-third of Australia's bird species live in the park, birding is a very popular activity. Visitors should bring binoculars and consider signing up for a bird-focused tour. Birders may be especially eager to participate in Kakadu Bird Week (usually in early October), which offers opportunities to view an array of species through several activities, from boat cruises to walks. Especially easy species to recognize include purple-and-orange azure kingfishers (called kookaburras) and yellow-and-greenish rainbow bee eaters.
Flying foxes
Keep an eye on the sky around dusk when flying foxes emerge to seek food for the night. These large bats spend their evenings feeding on nectar and fruit and spend their days roosting in mangroves and trees. Both little red and black flying foxes live throughout the park, so it's possible to see either species at any time while visiting.
Wallaroos
Unsurprisingly, a wallaroo looks much like both a wallaby and a kangaroo. But it's not a mixed breed between the two – it's an entirely different genus. While in Kakadu, keep an eye out for three different wallaroo species in the park: common, black, and antilopine. Look along rocky hills for the common wallaroo, though they are hard to spot. Antilopine wallaroos are usually grazing in grassy areas, and black wallaroos are most commonly seen by Burrungkuy (Nourlangie) and while hiking the Barrk Marlam walk. Wallaroos are a lot bigger than wallabies, which usually top out around 20 pounds.
Termites
Don't rule out seeing termites – their homes can be some of the most impressive formations in the park at nearly 20 feet tall. The insect-constructed structures (built from mud and termite spit) house millions of termites and can last up to 60 years. To see these impressive structures, take a look along Maguk Road by Mary River.