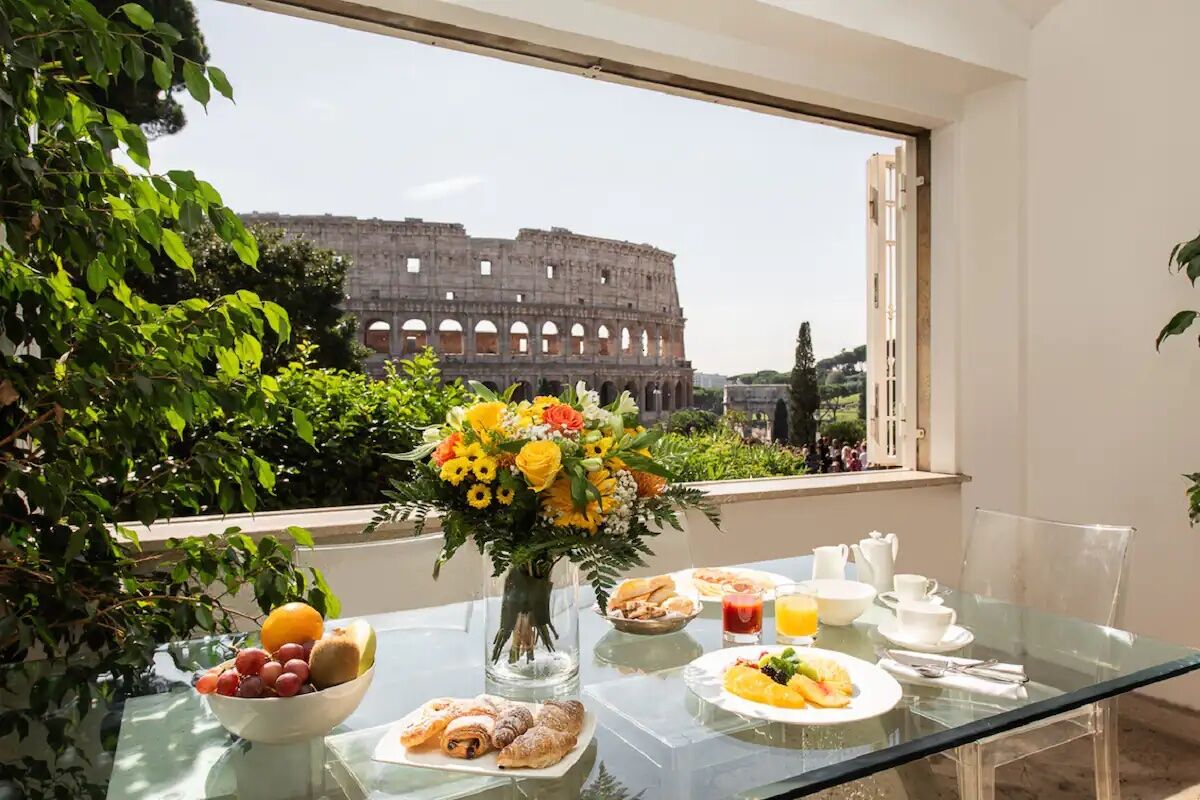 Rome, the Eternal City, is a magnet for history enthusiasts and the epicurious. But there are a lot of sights – and trattorias – to get around in Italy's largest and capital city. If you're only planning a flying visit, you'll need to get strategic with your travel itinerary. Avoid the long lines and choose accommodations in Rome where you can see the city's emblematic attraction from the couch (and have easy access to The Vatican, as well). When in Rome, book one of these epic Airbnbs near the Colosseum with views you'll never forget.
We hope you love the Airbnbs near the Roman Colisseum we recommend! Just so you know, Matador may collect a small commission from the links on this page if you decide to book a stay. Listed prices are accurate as of the time of publication.
Taking a trip to Italy? Check out

Matador's

Italy accommodations guides:
Top-rated Airbnbs near the Colosseum
Roman luxury is unmatched. These top-rated Rome Airbnbs put you right by the Colosseum with an added dose of class — so bring your crispest outfit.
47 Luxury Suites Colosseo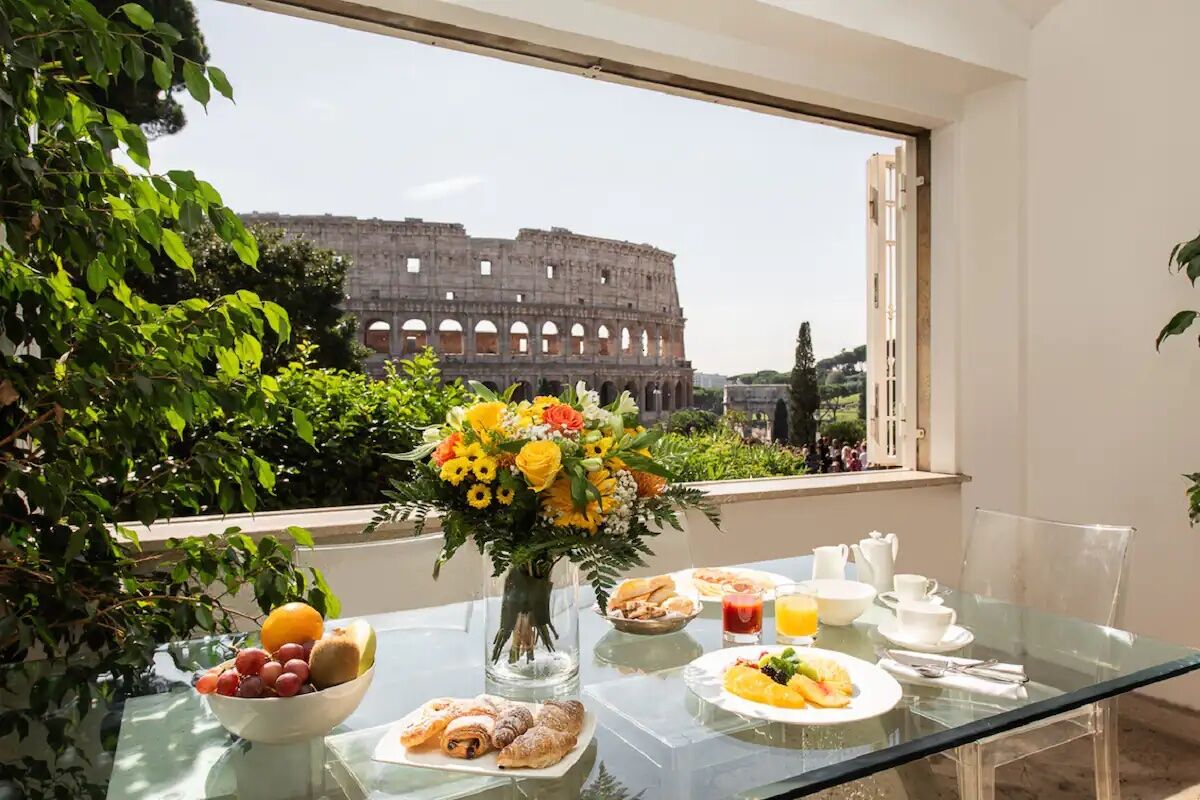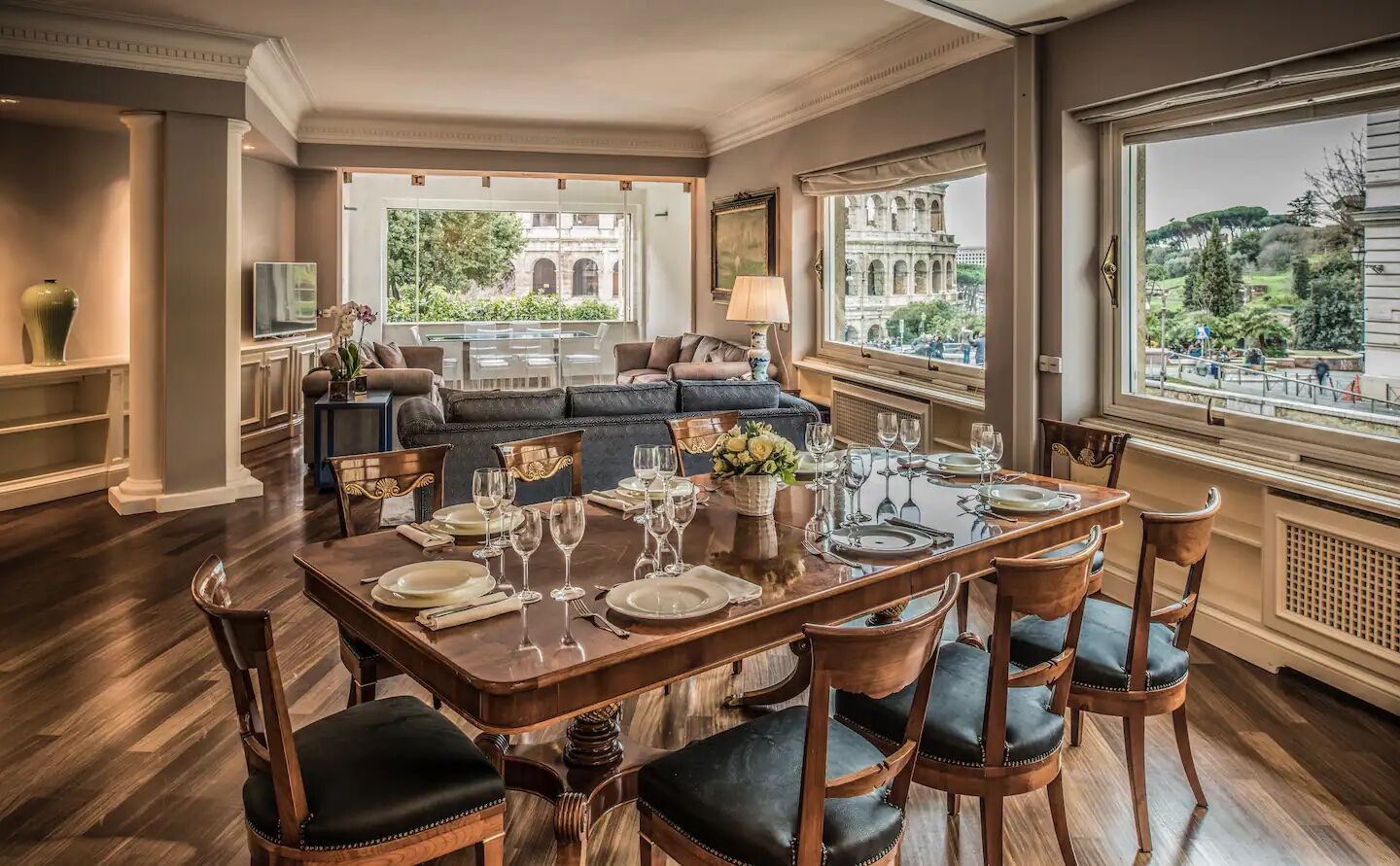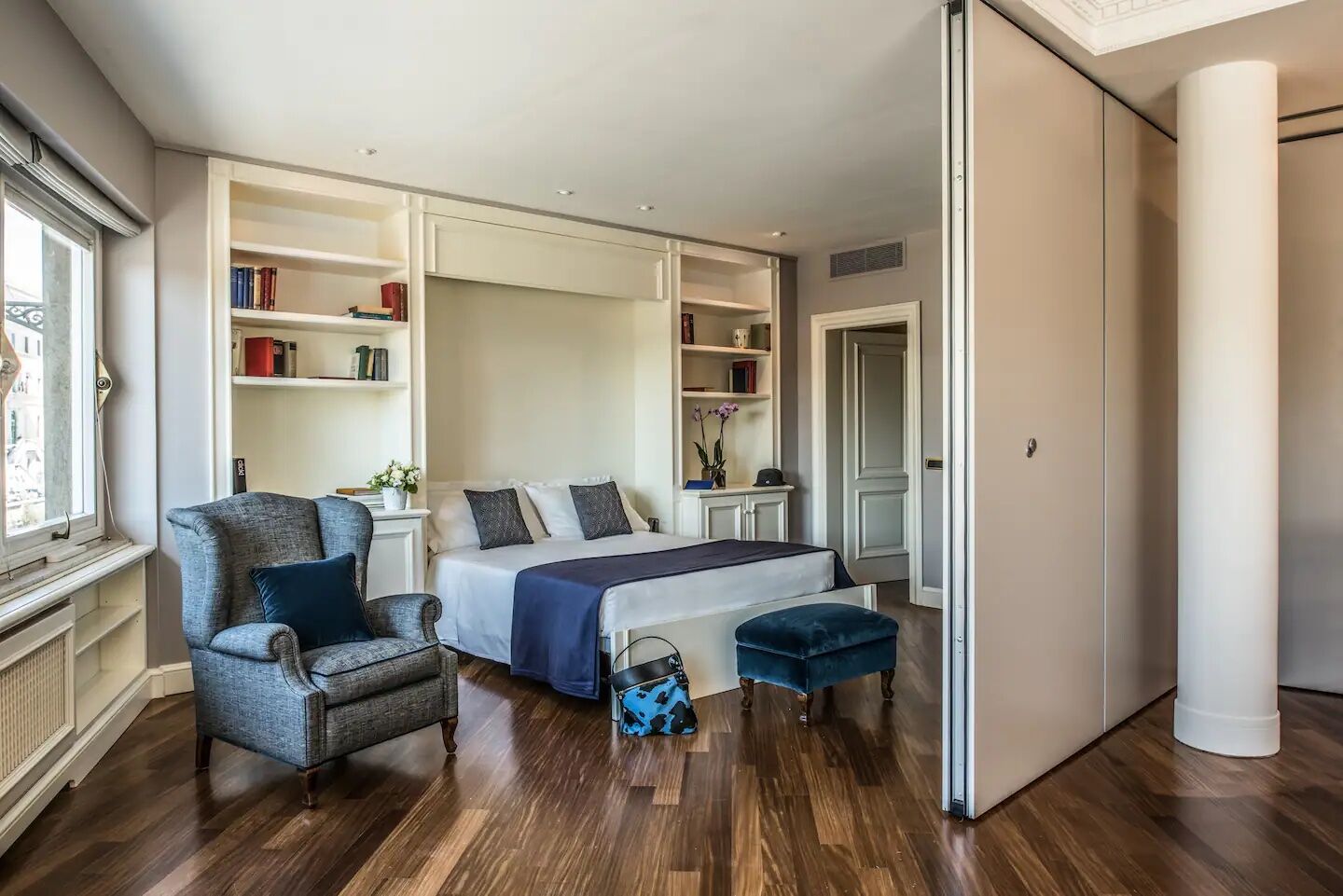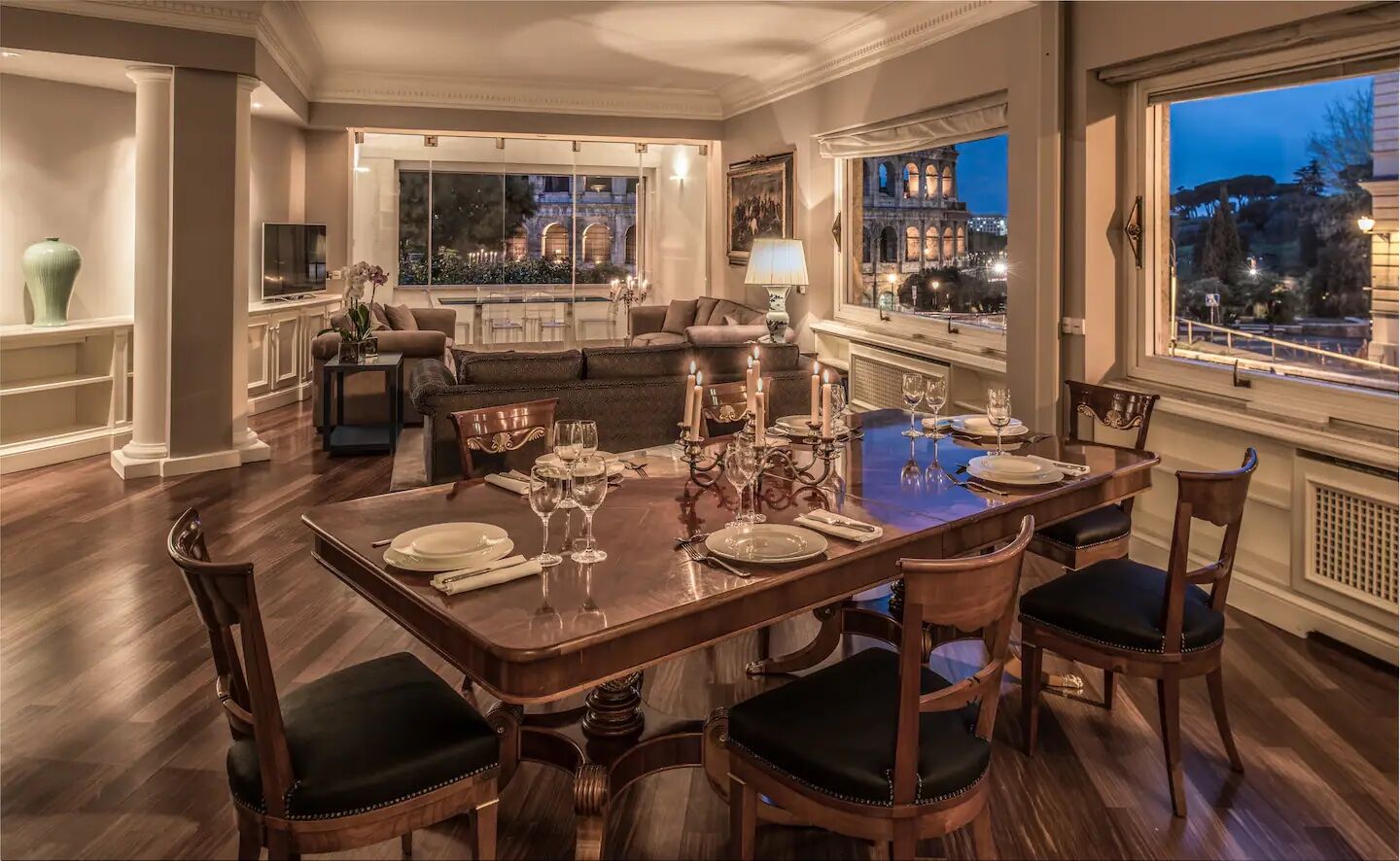 This tasteful apartment fuses contemporary comforts with period elegance. Three double bedrooms are fitted with king-size beds and sliding doors cordon off a private fourth sleeping space. The covered terrace with a dining table overlooks the Colosseum while the Turkish-style bath adds a touch of luxury. Booking includes one complimentary transfer from the airport or train station upon arrival and the pantry is stocked with breakfast items that you can prepare yourself.
Eight guests, four bedrooms
Price: $1,350 per night
Stylish Roman loft with piano – steps to Colosseum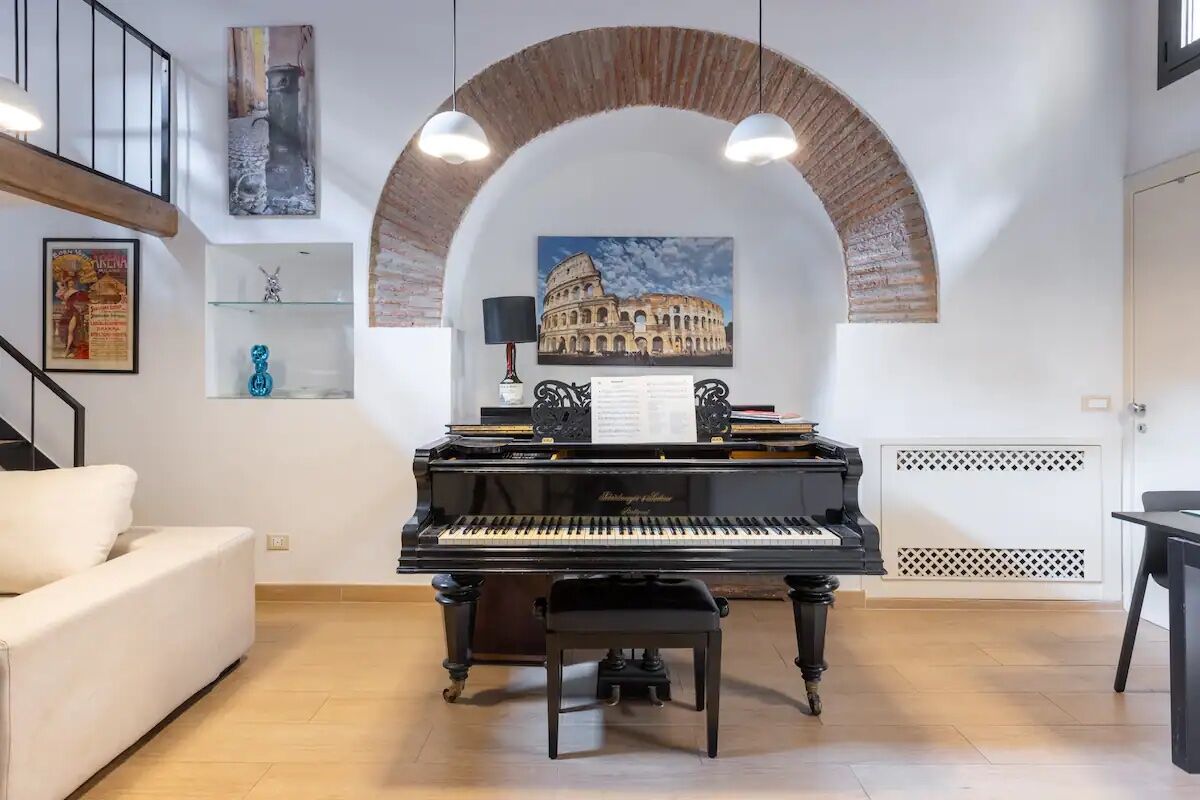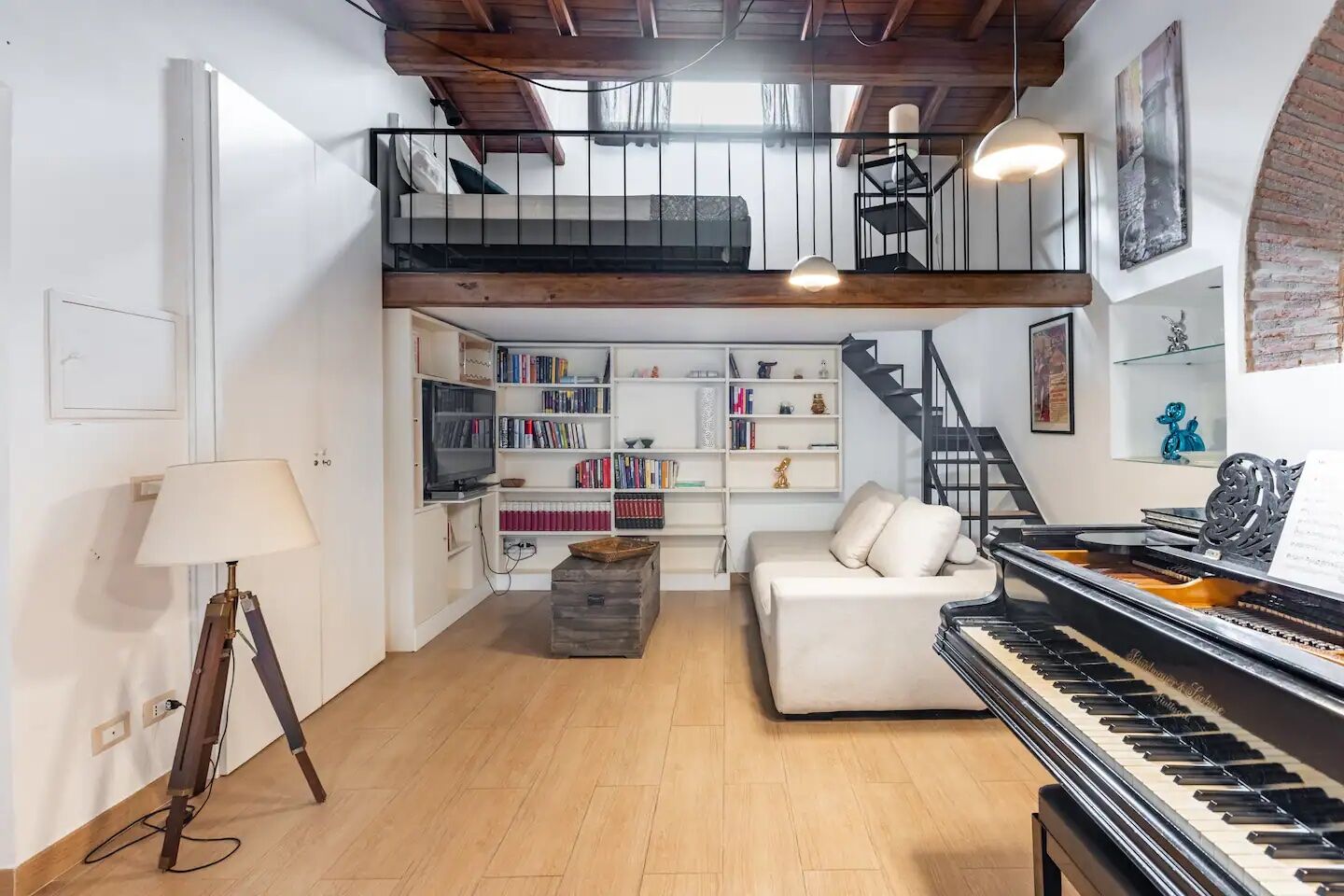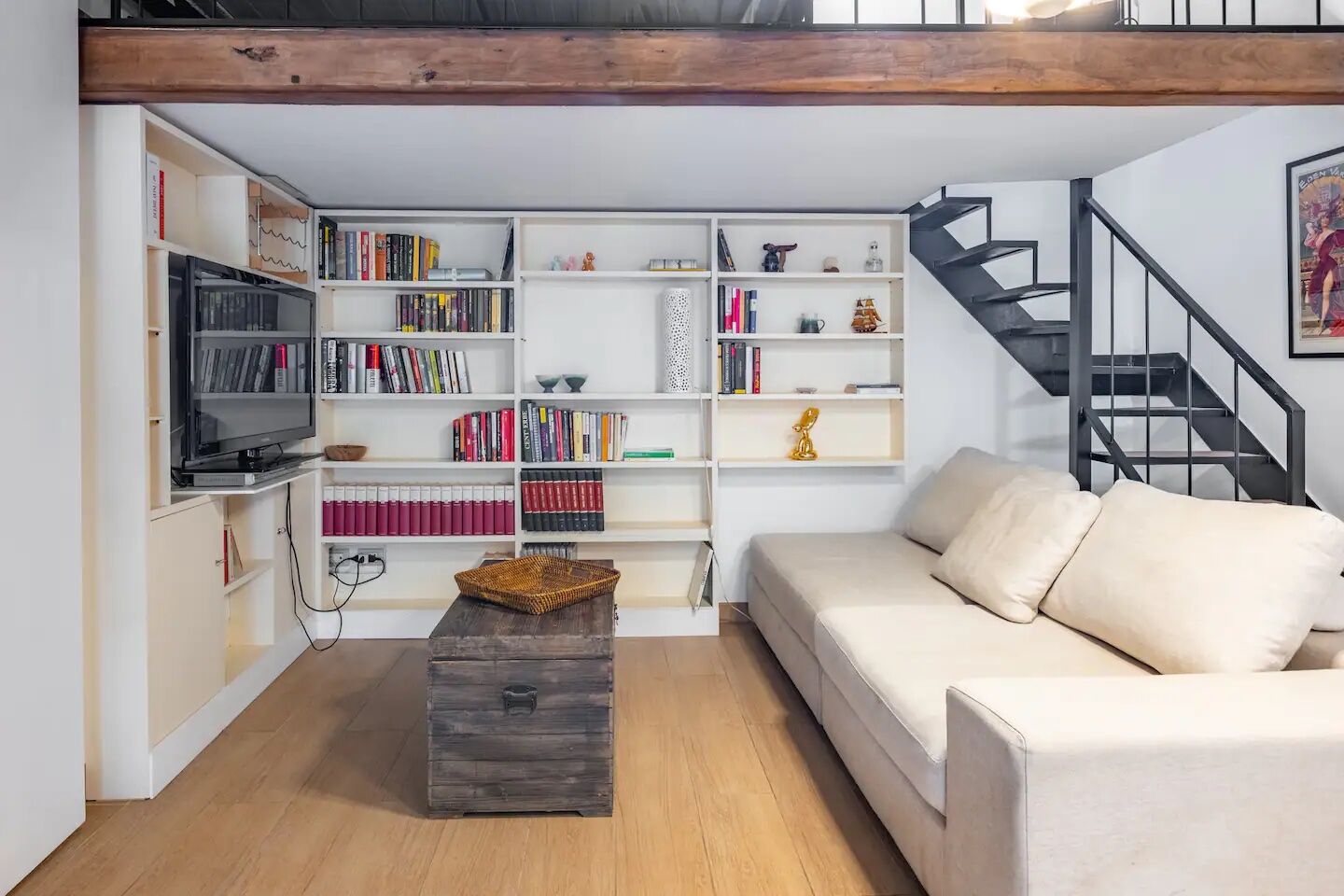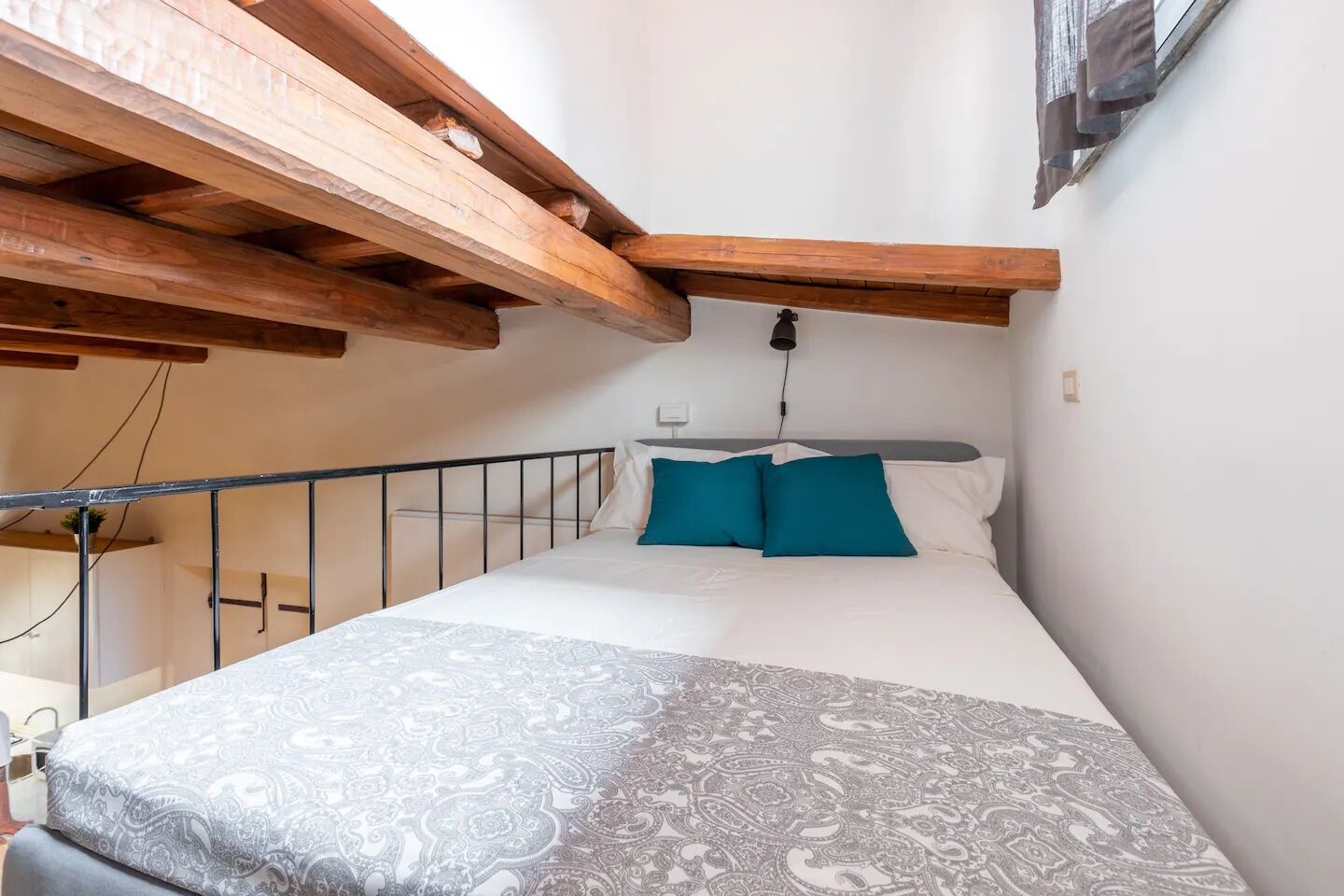 Located in an ancient building, this loft has been beautifully renovated into a modern vacation apartment in the heart of Rome's historic Monti neighborhood. The bedroom occupies the mezzanine, floating above a well-stocked library and sitting room. An authentic 19th-century piano is the focal spot and guests are more than welcome to play. This 5-star Airbnb near the Colosseum is a dream for history and culture-loving couples.
Three guests, one bedroom
Price: $175 per night
Unforgettable – in front of Colosseum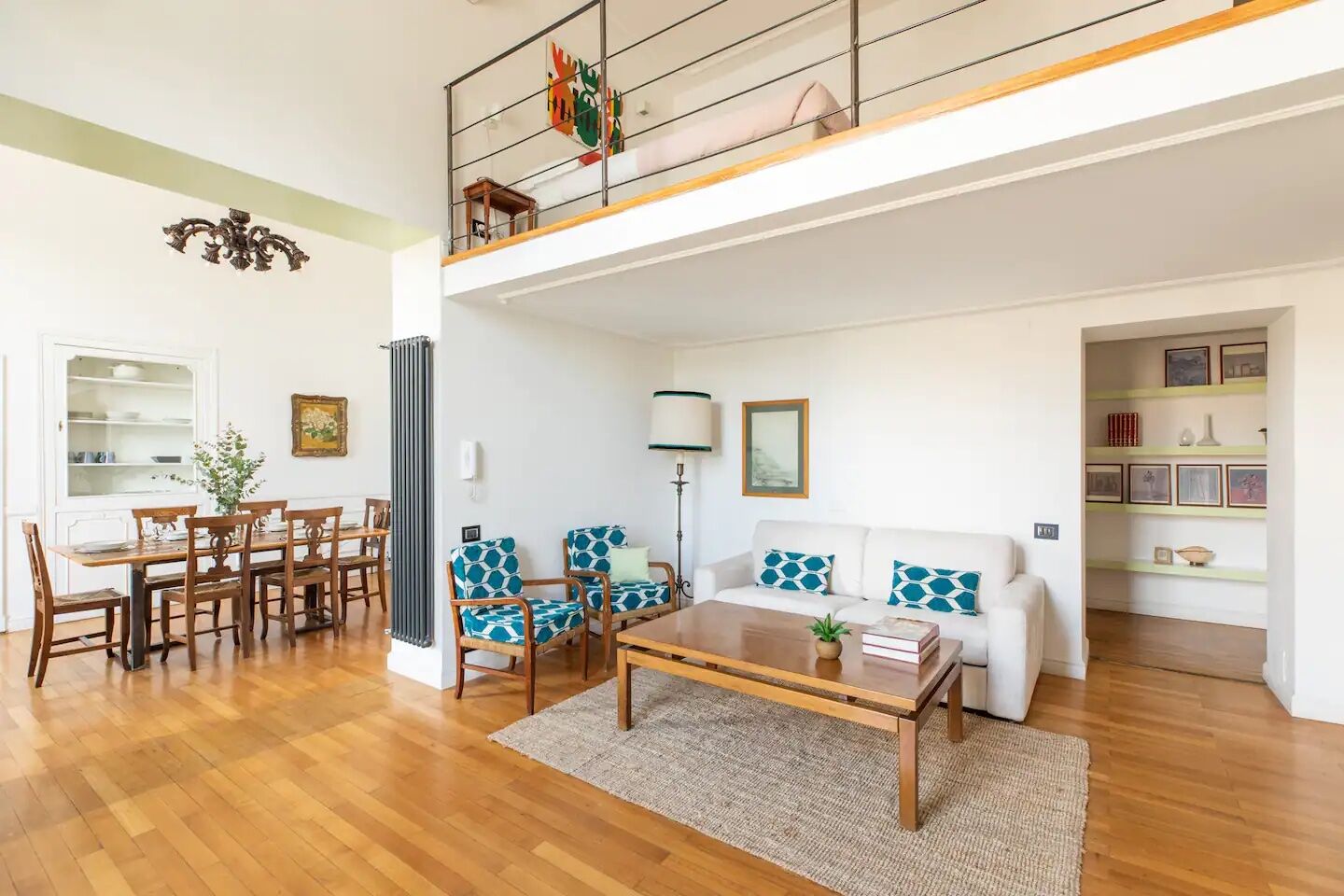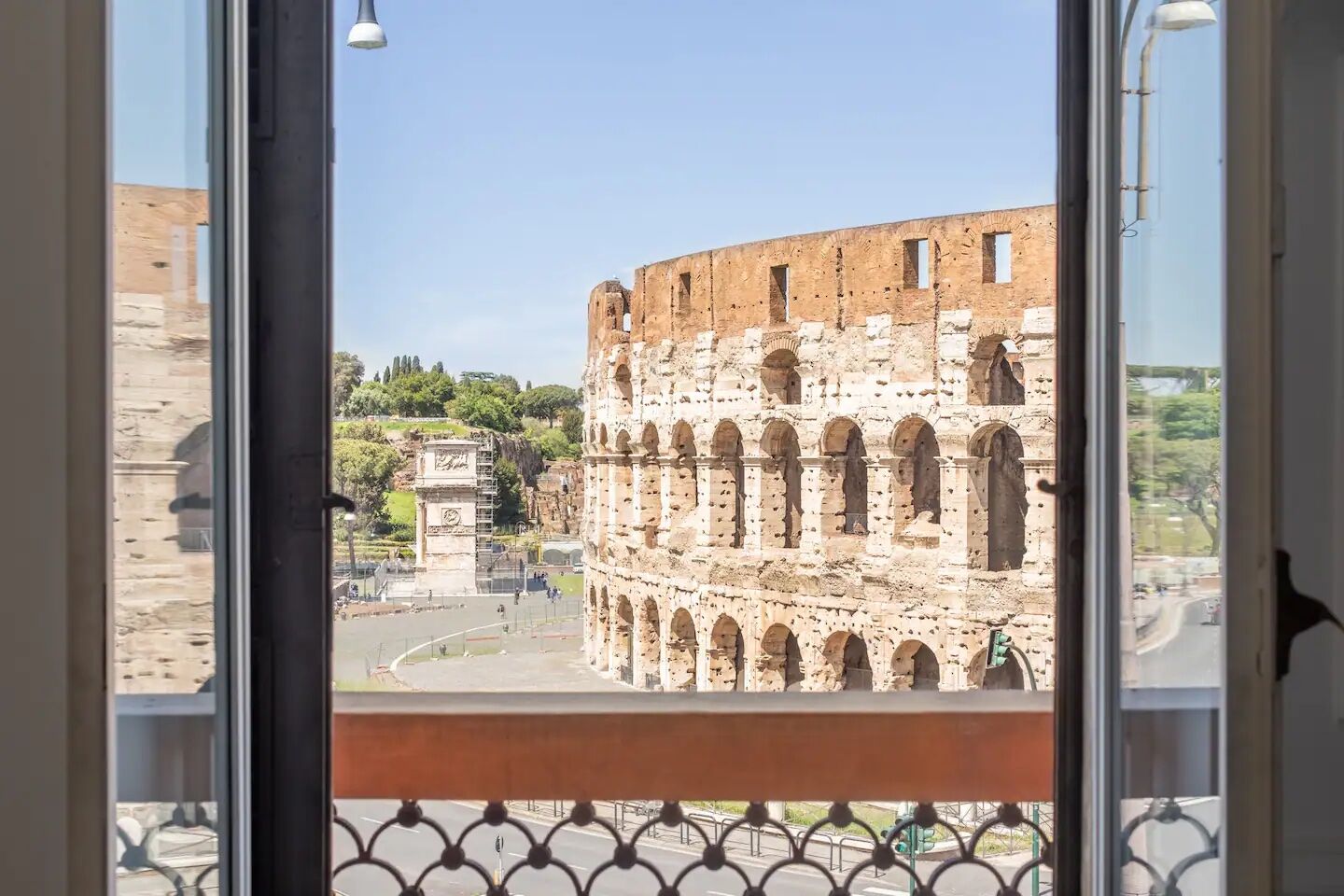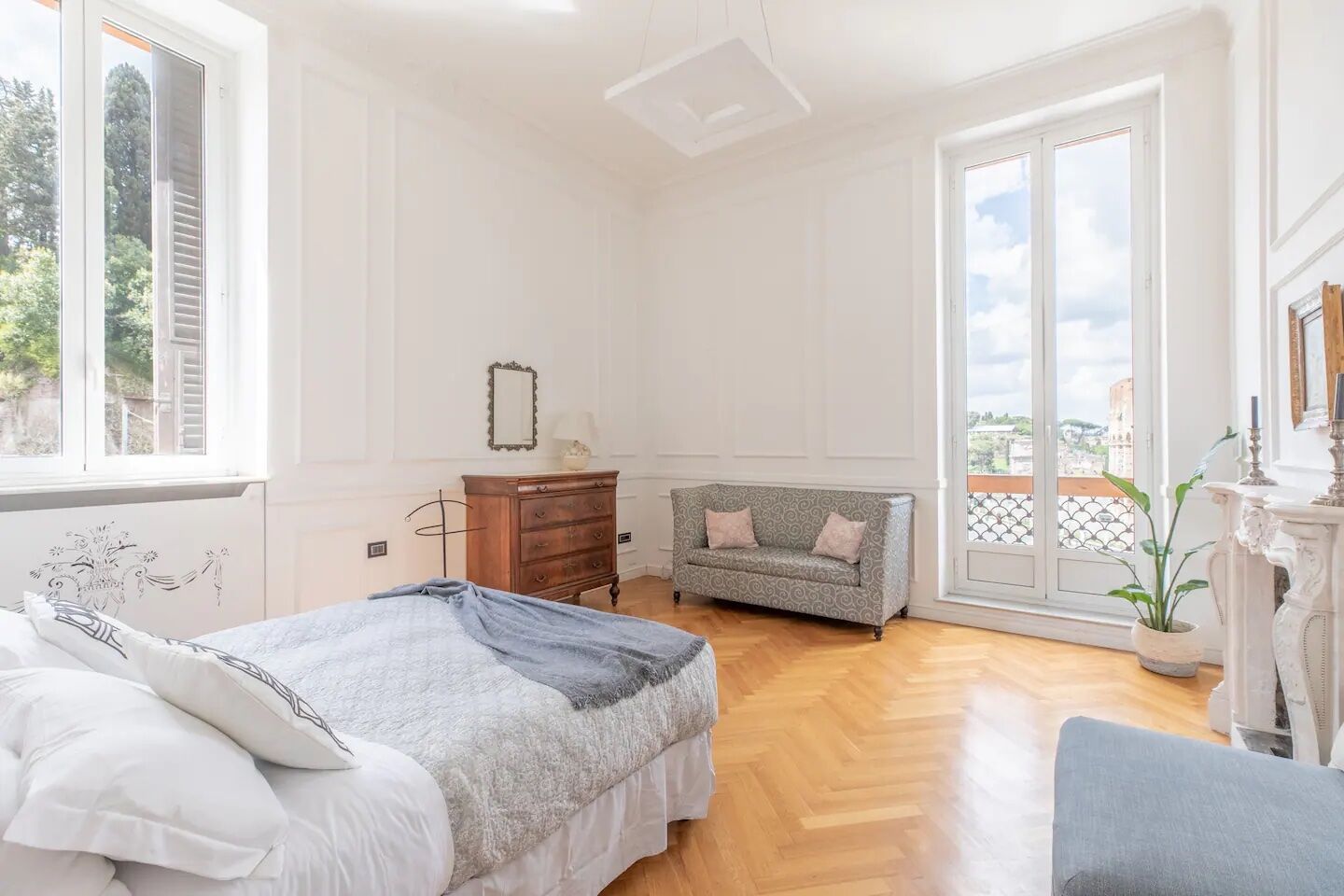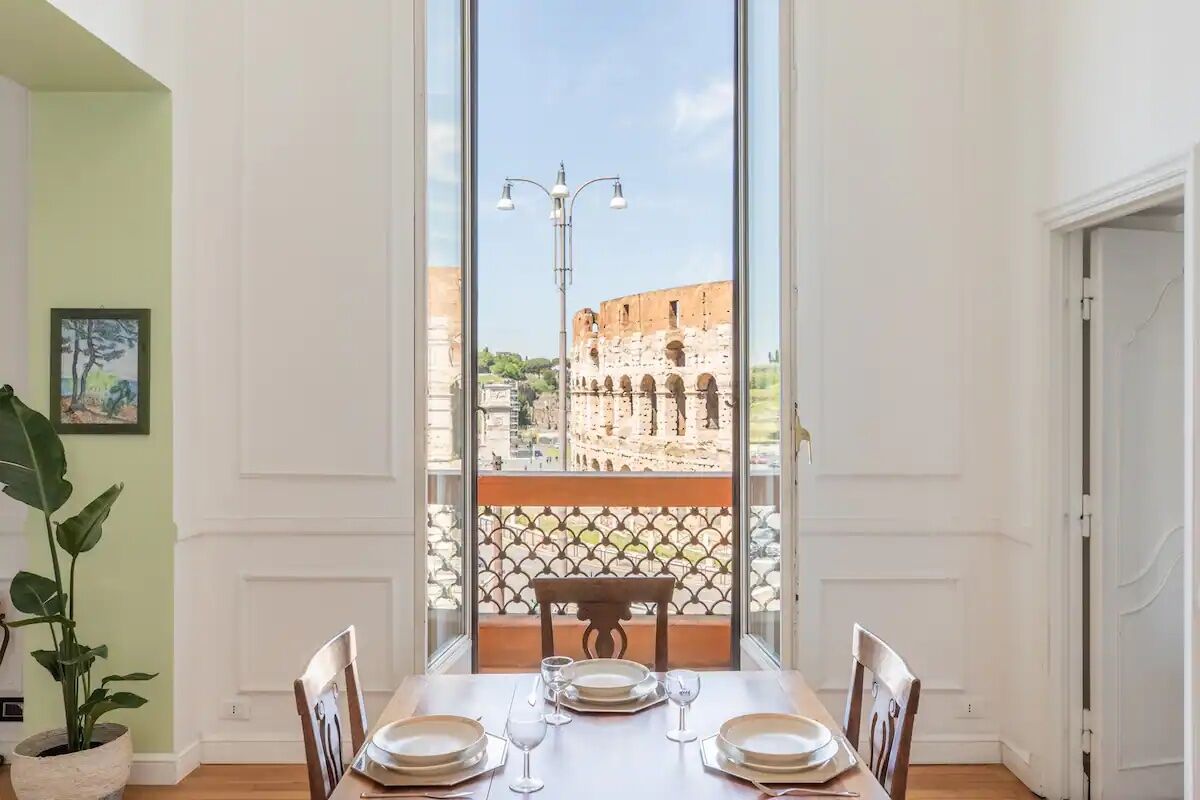 Light, bright, and airy, this recently refurbished Airbnb with Colosseum views is a sanctuary from the busy Roman streets. High ceilings and well-proportioned rooms mean that a family of eight can breathe and savor downtime. The dining table is strategically placed so you can dine with an eyeful of the amphitheater while stepping out onto the balcony brings you even closer (though if you want some incredible Italian dining, that's not far away, either.
Eight guests, three bedrooms
Price: $590 per night
Airbnbs in Rome with Colosseum views from the terrace
Nowhere in the world better represents terrace culture than Rome. From these epic Roman Airbnbs, you can gaze at the Colosseum over sunset (or sunrise, if you're an early riser) and score the best photos of anyone in your group.
Stay in the attic with terrace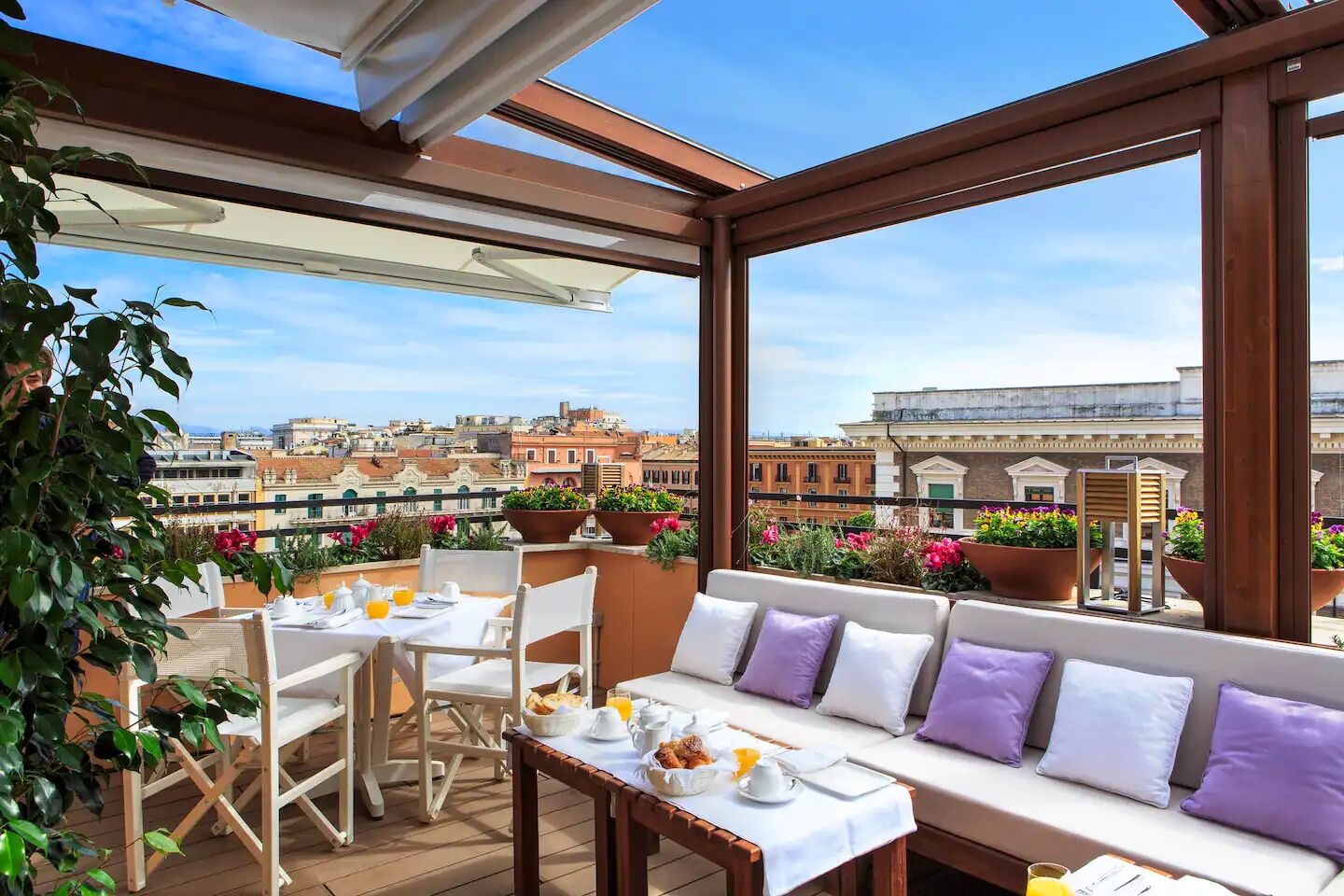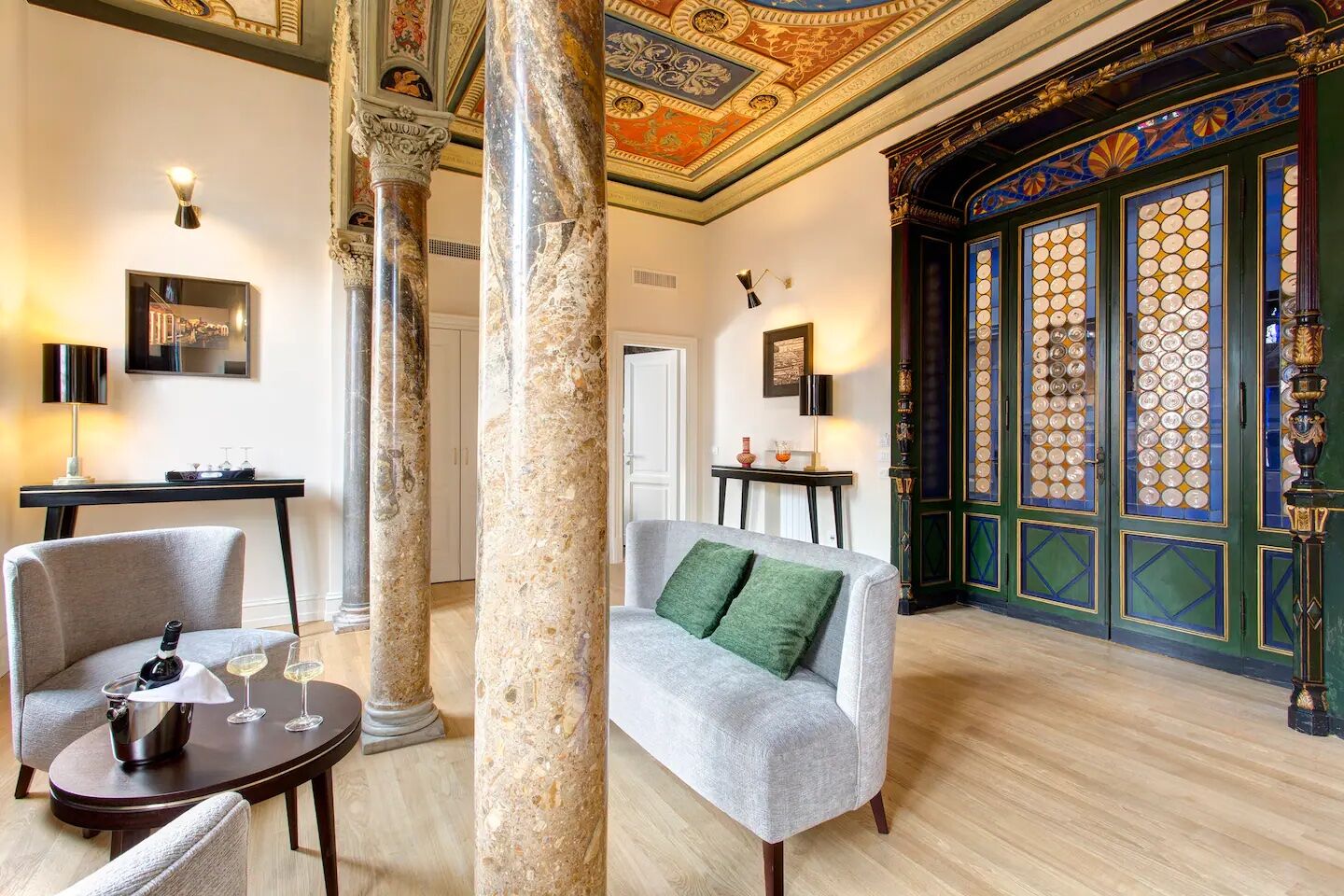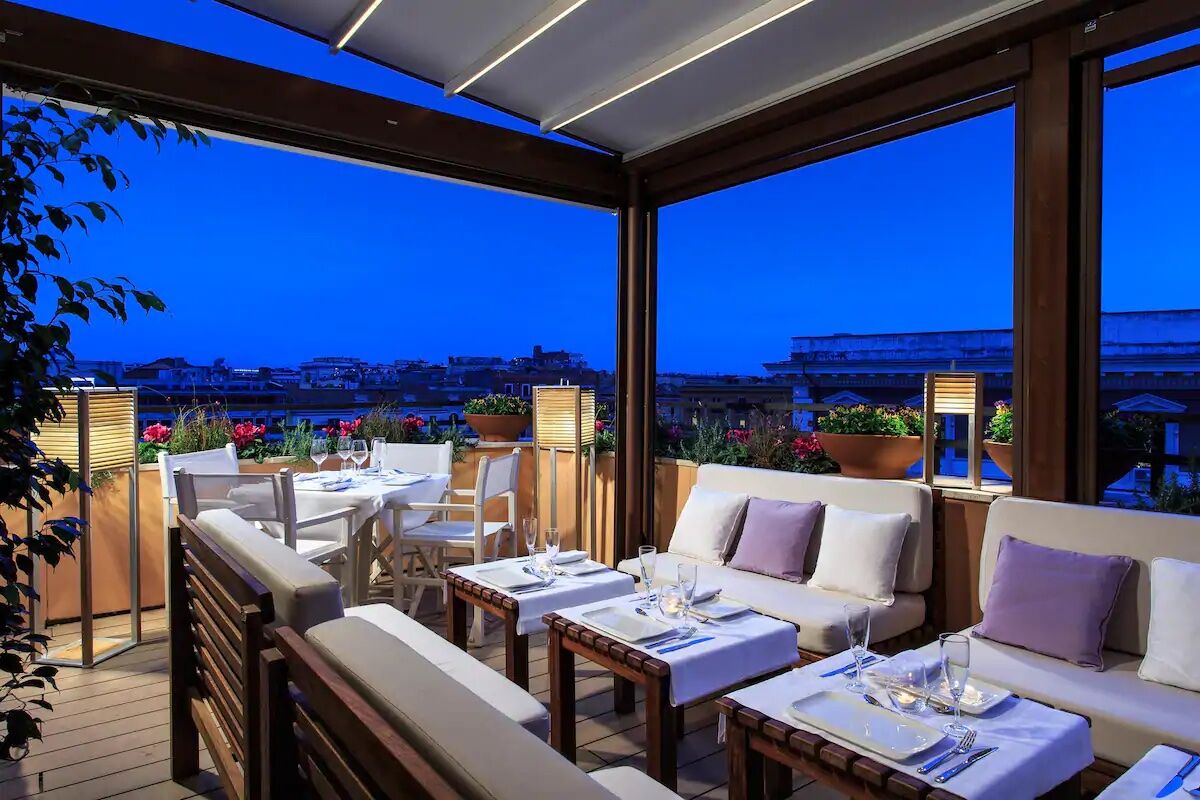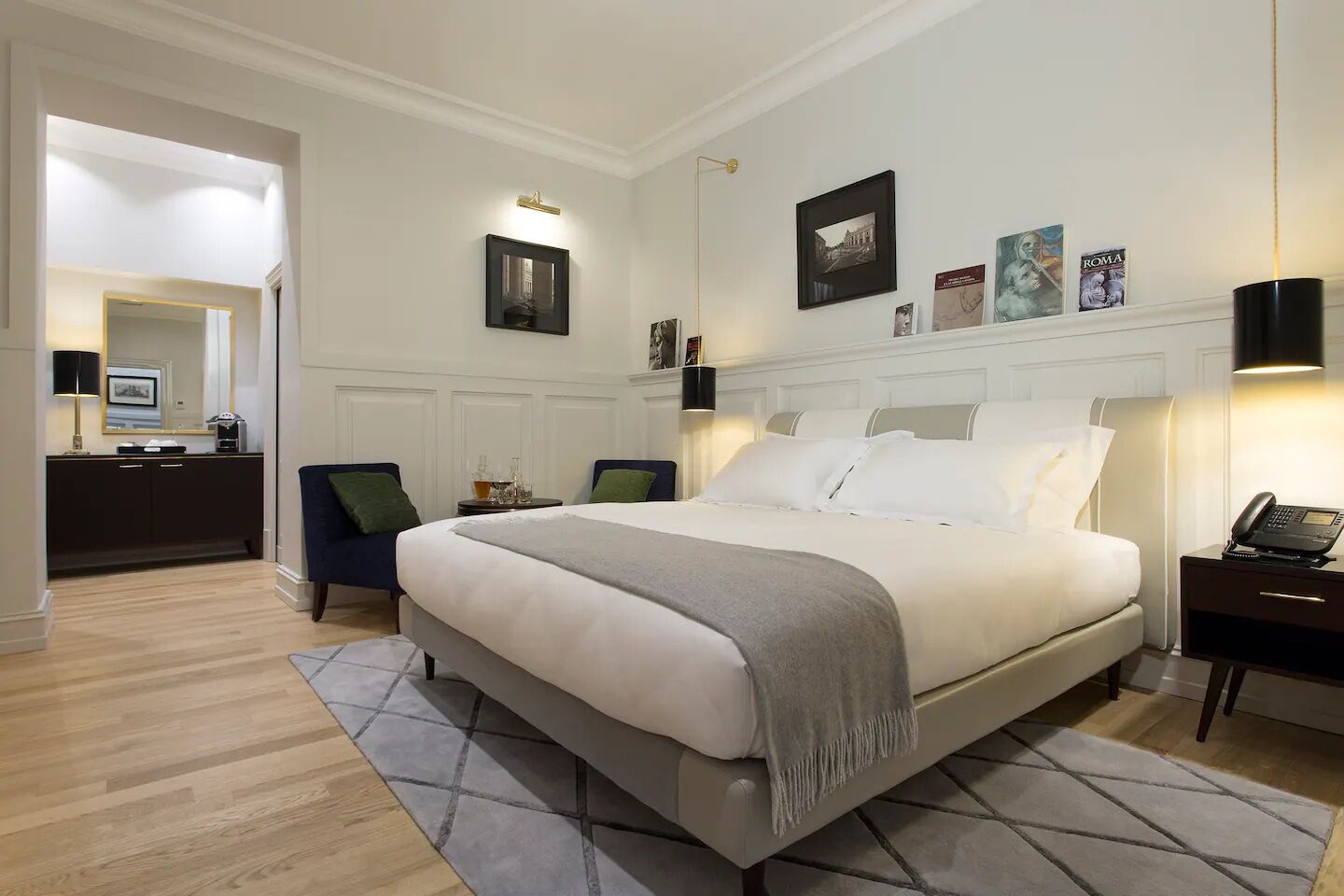 One of the most Airbnbs near the Colosseum, this penthouse with a private roof terrace is moments away from the Roman Forum and the Monti attractions. Awesome for balmy evenings, the terrace is the star of the property but the interiors are seriously lavish. Featuring marble columns and ornate paneling, the salon is the perfect place for a pre-dinner tipple.
Six guests, three bedrooms
Price: $1,360 per night
Colosseum home in Rome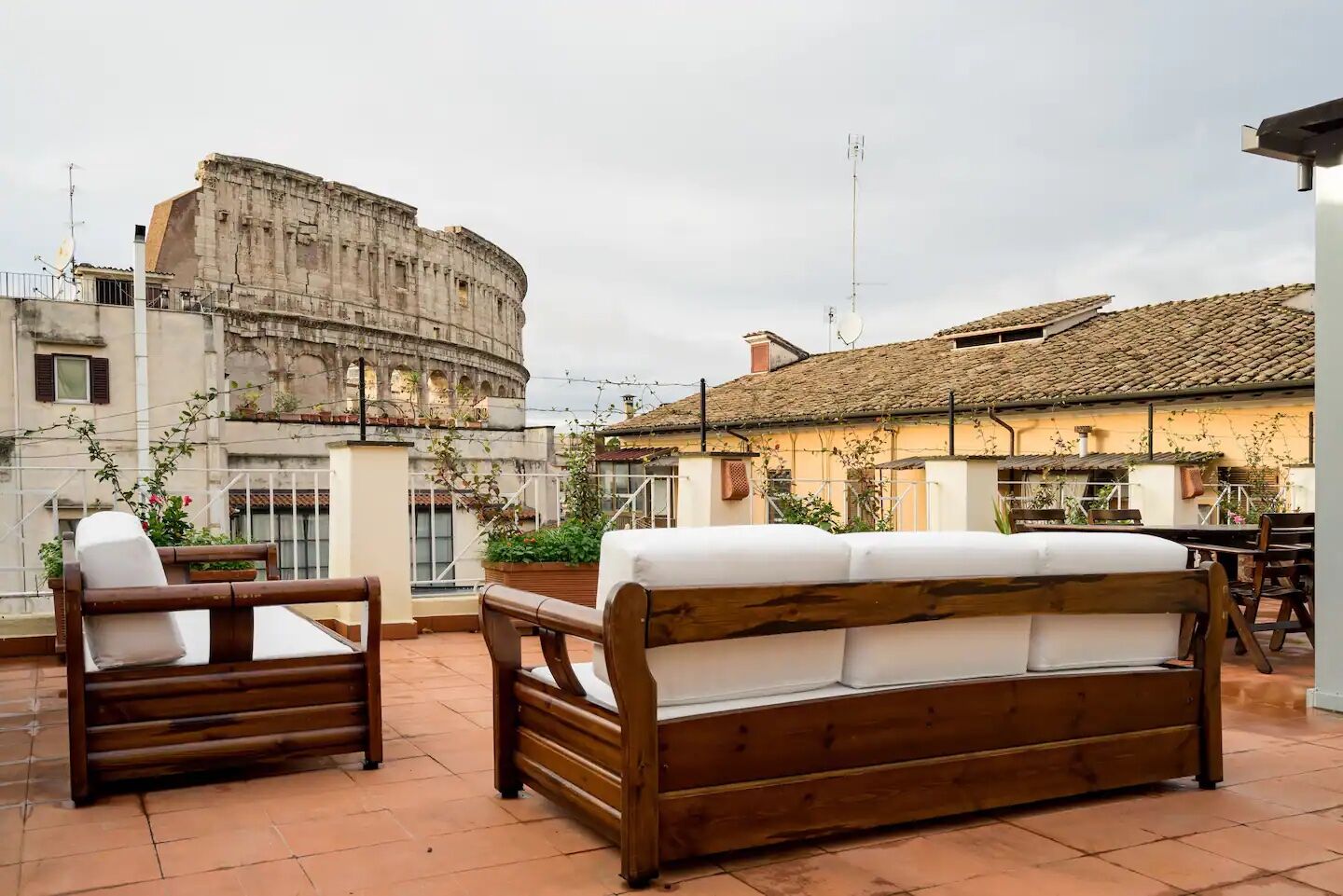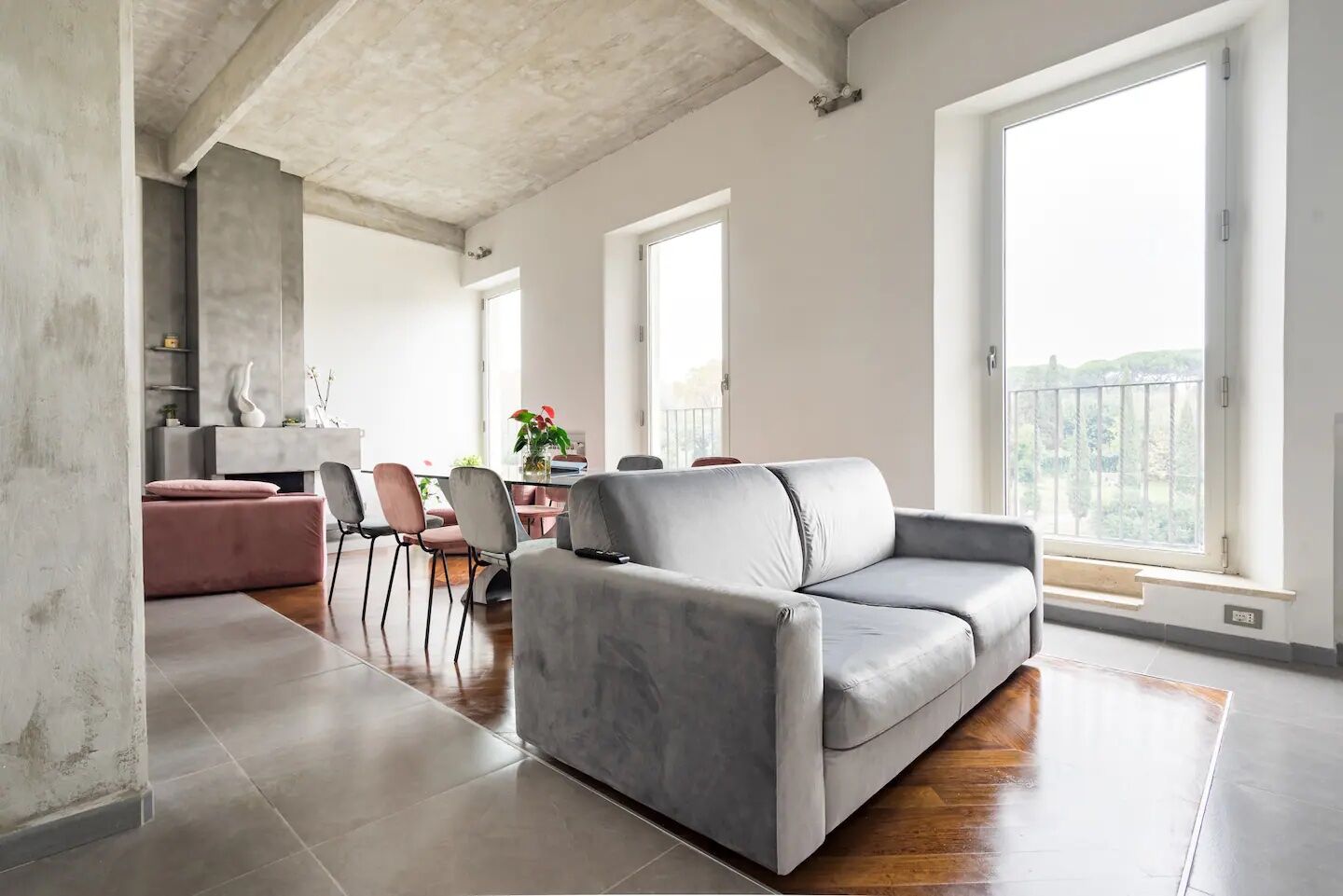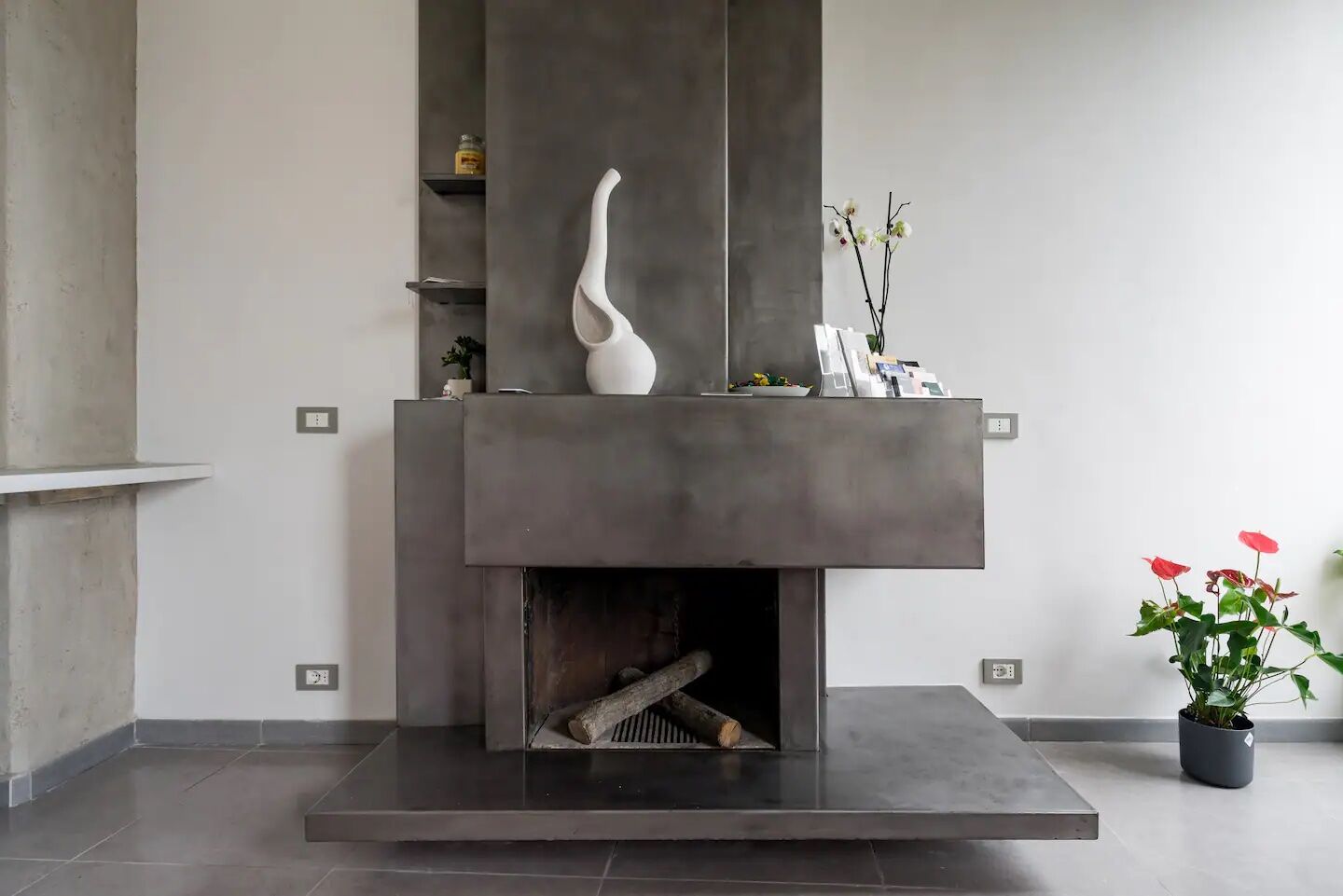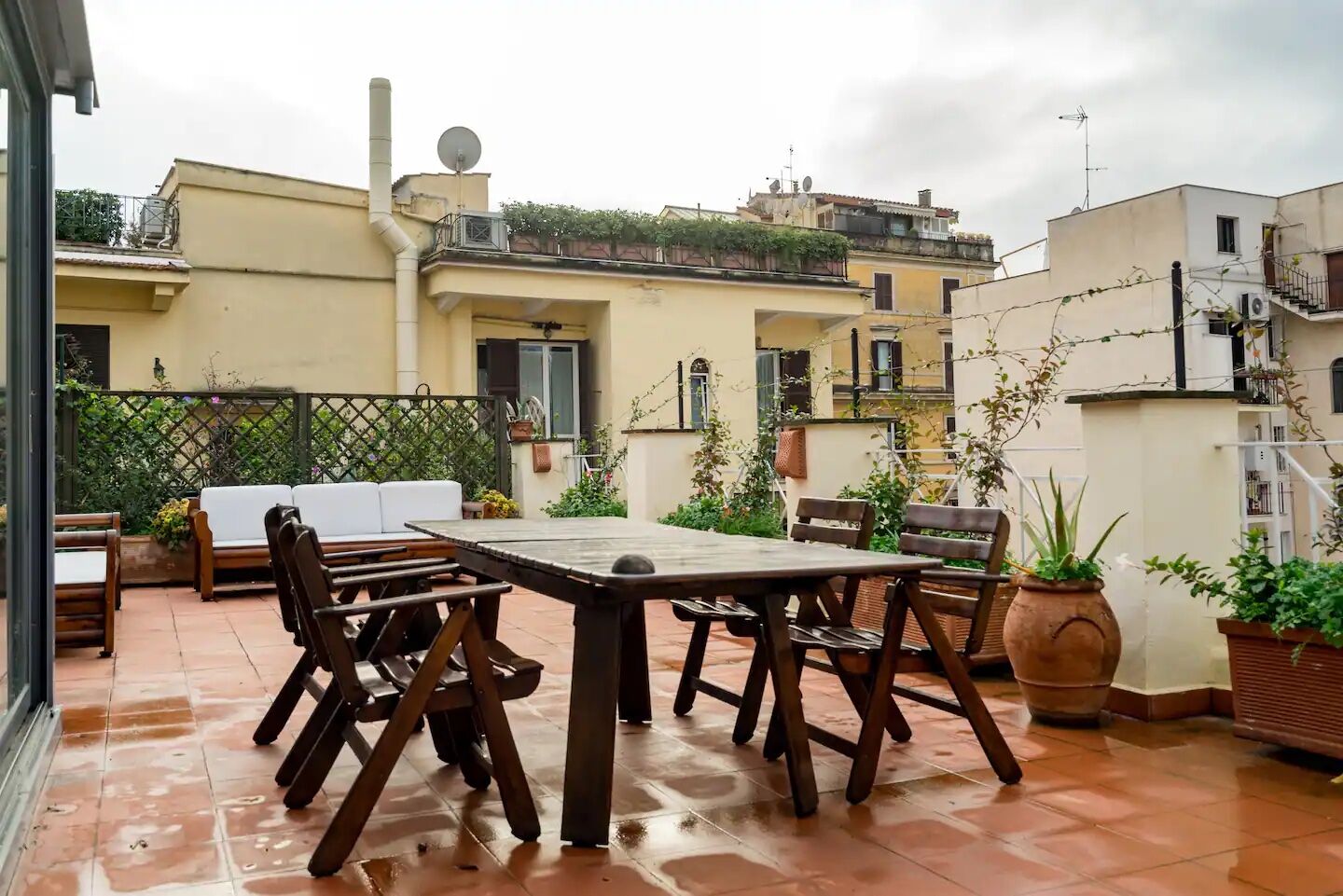 Fabulously equipped, this minimalist-chic apartment is ideal for short and long-term stays. A wood-burning fireplace will appease winter vacationers while summer travelers can cool down on the spacious terrace that overlooks the rooftops of Monti and the Colosseum. Ask the hosts if you want assistance arranging bicycle rental, a private chef, or tour tickets.
Six guests, two bedrooms
Price: $950 per night
Spacious penthouse with stunning views of historic landmarks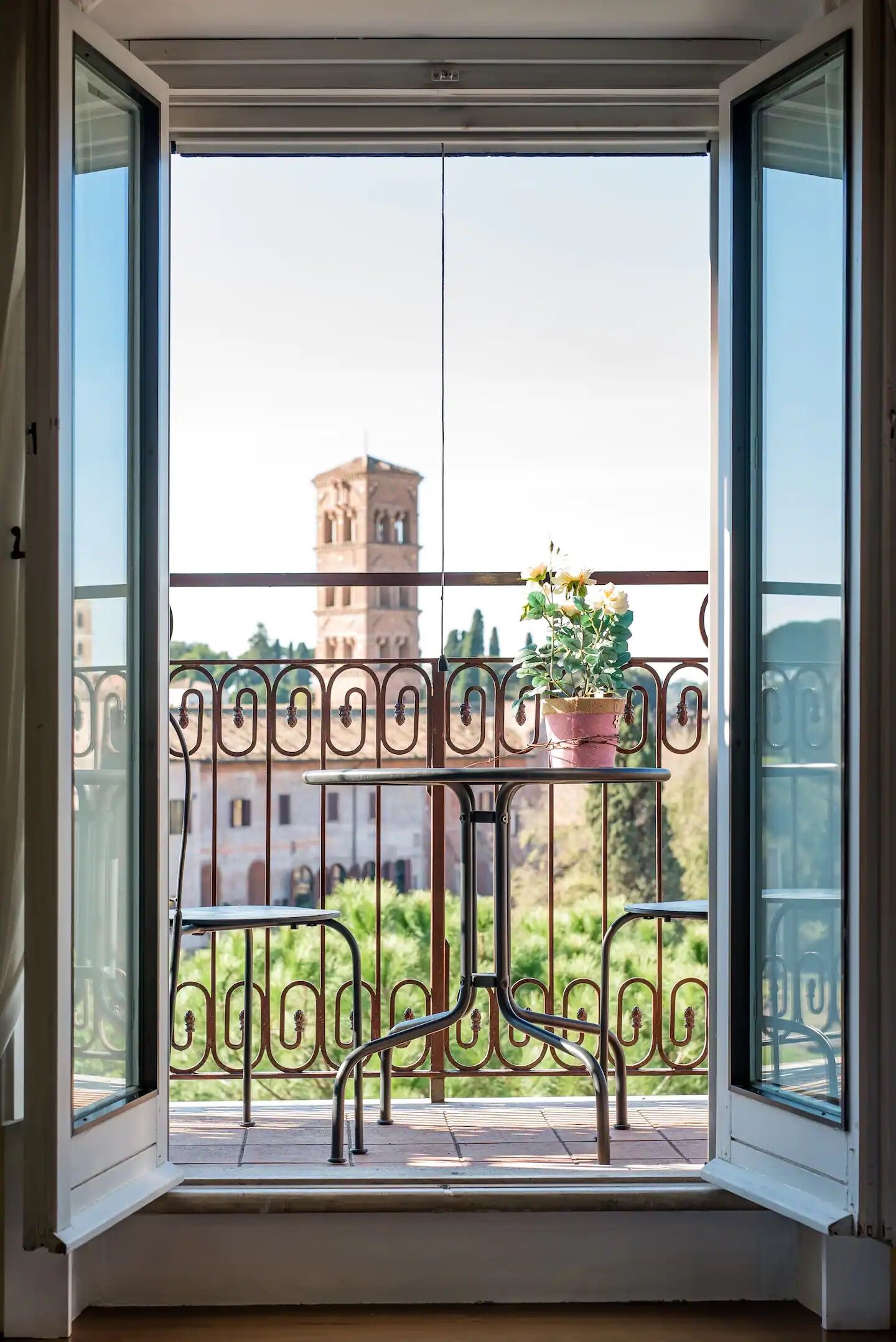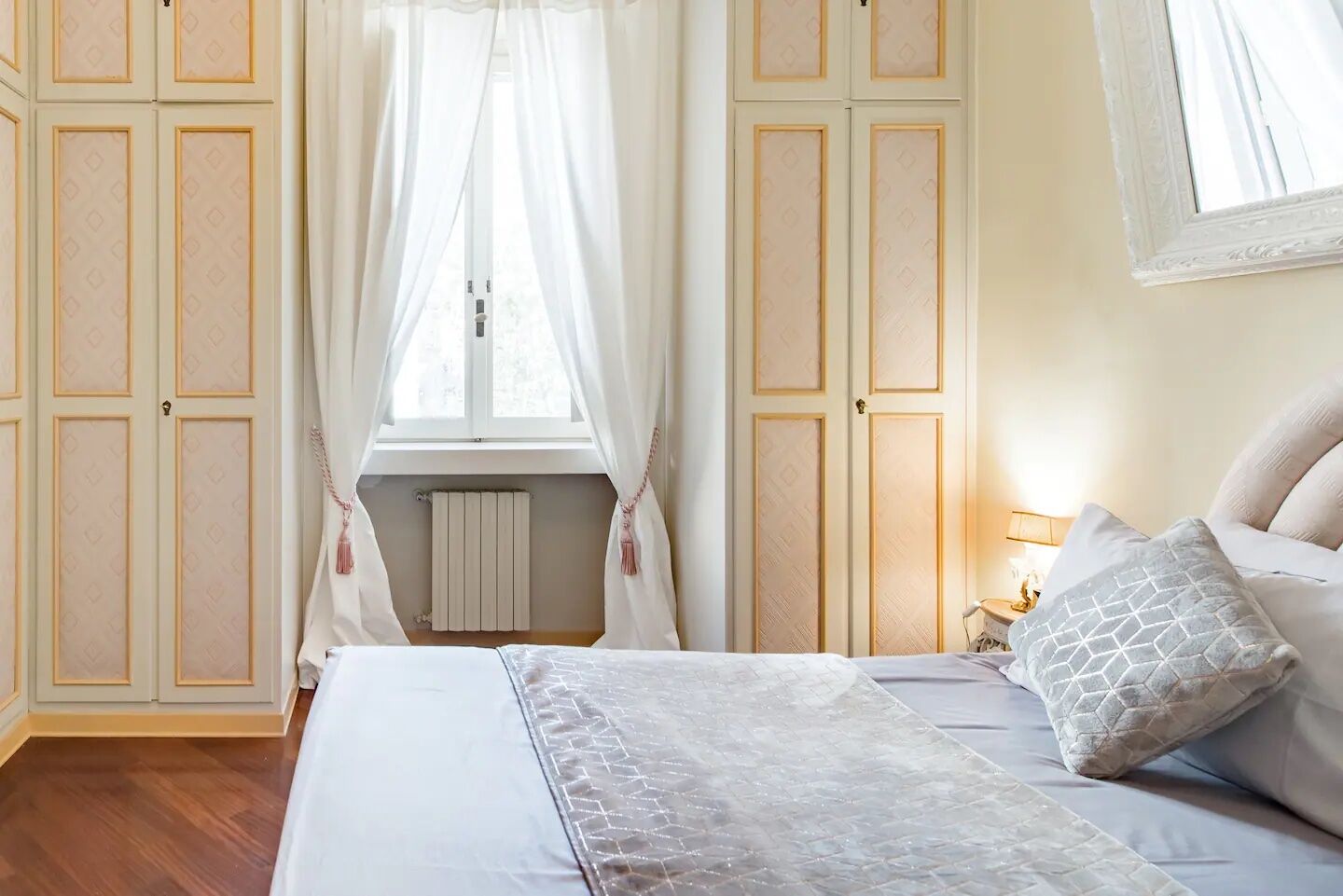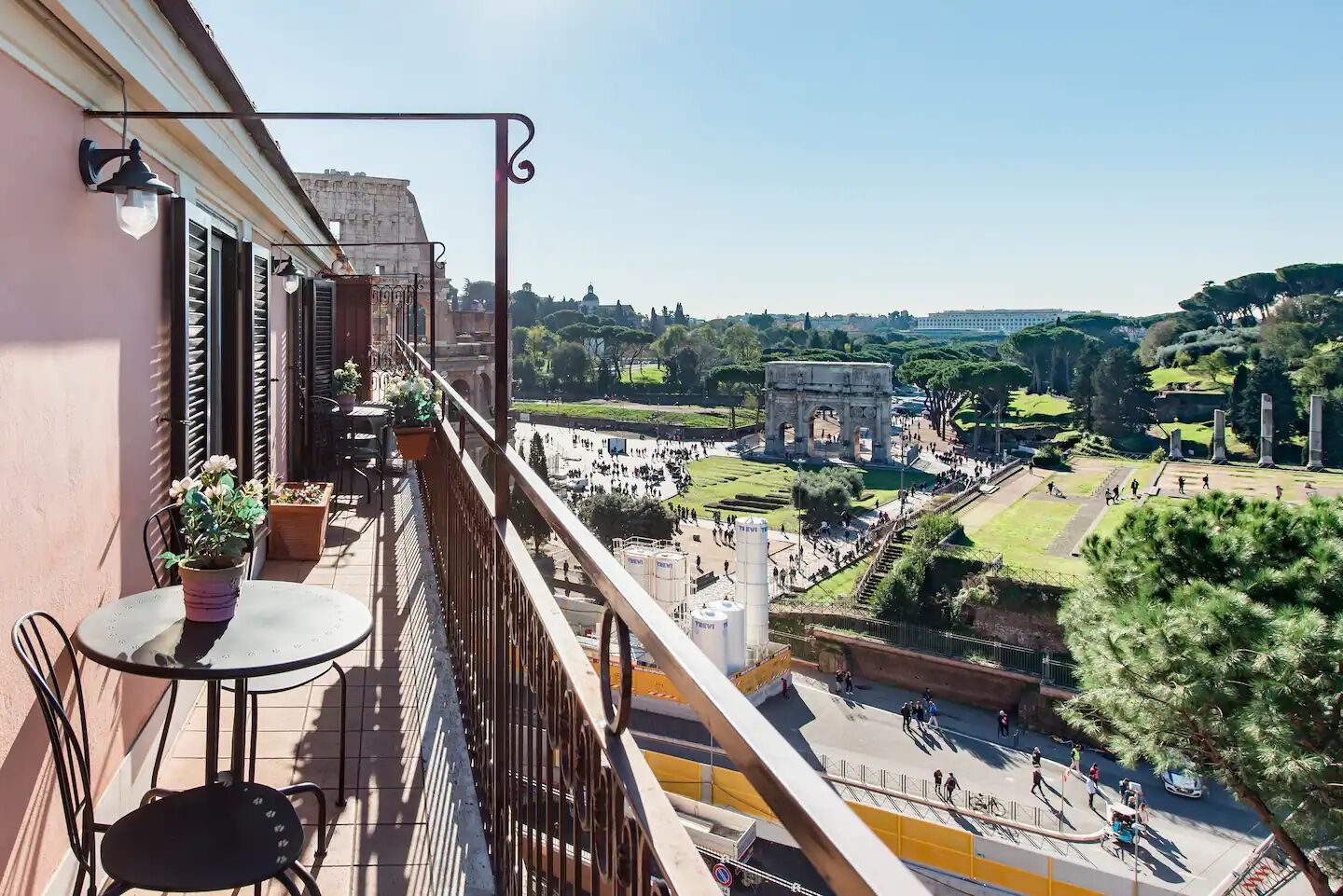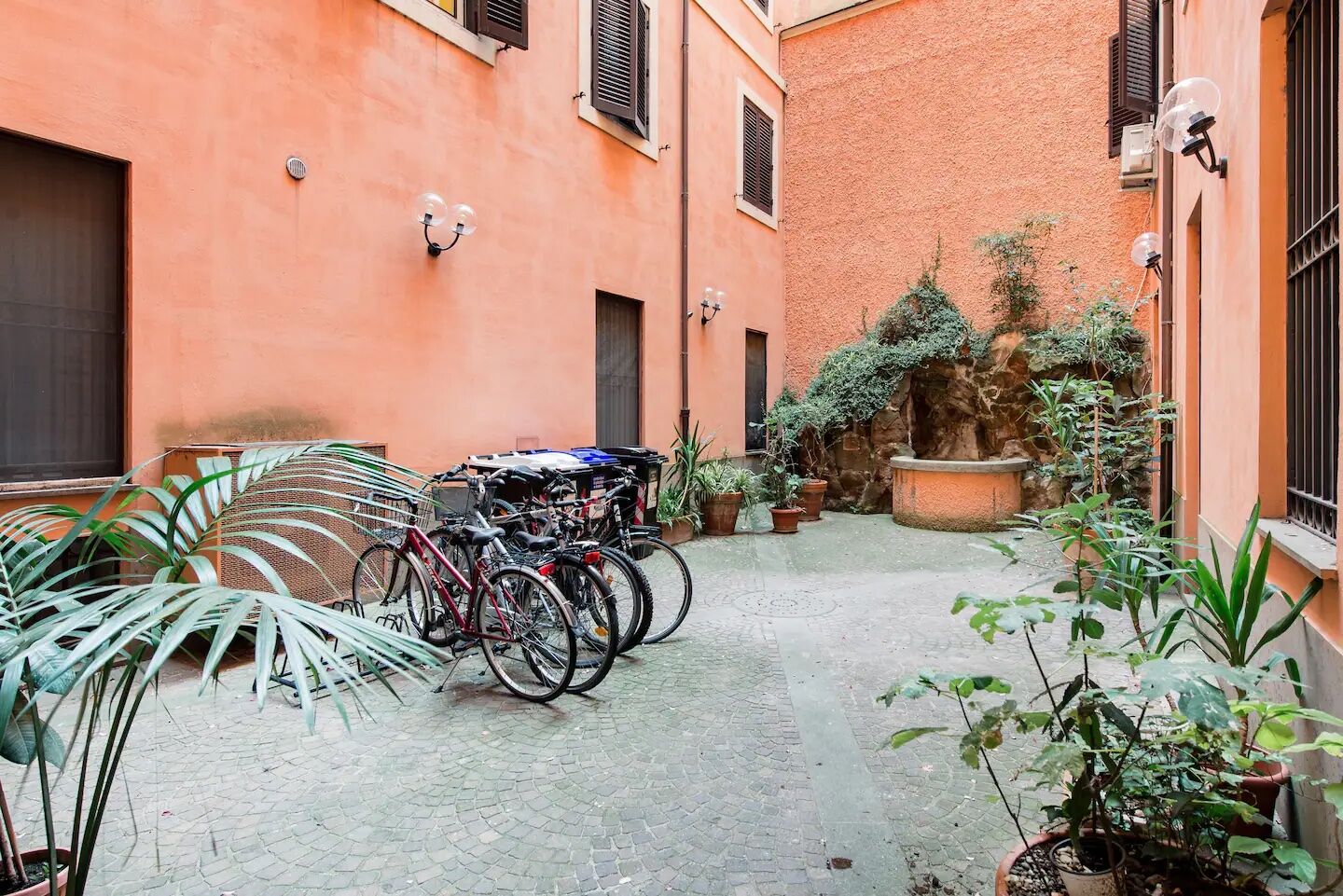 Pop open a bottle of Prosecco and make yourself at home on your private balcony with a view of the Roman Forum and the amphitheater. The main living area is topped with oak beams while bedrooms are decked out with glamorous furnishings and silky linens. A master bathroom complete with a large soaking tub is fit for an emperor.
Eight guests, two bedrooms
Price: $360 per night
Rome Airbnbs near the Colosseum with hot tubs
The only thing that makes an epic view of the Roman Colosseum better is taking it in from the warm confines of a hot tub. These Rome Airbnbs provide that once-in-a-lifetime opportunity. Because when you're in Rome, you might as well go all out.
Private Colosseo rooftop – Roma d'Amore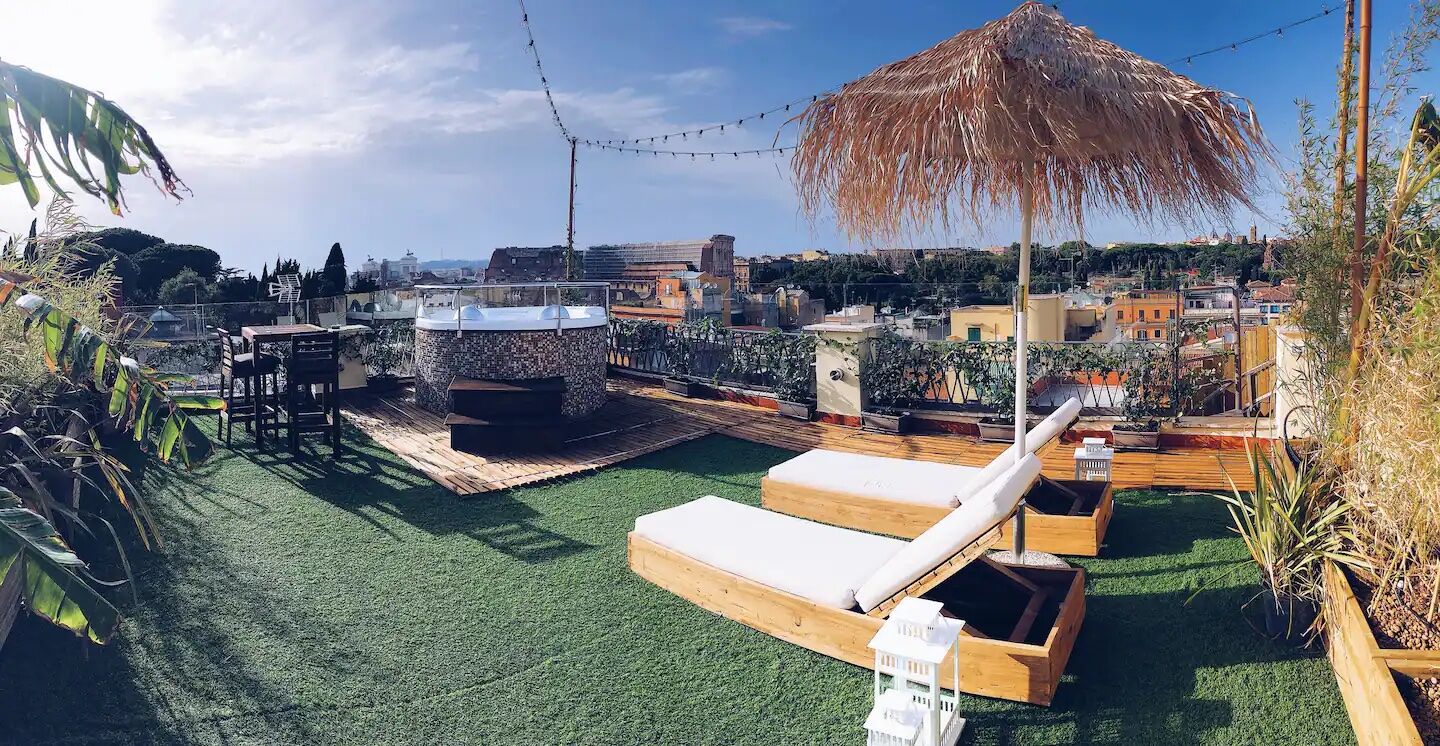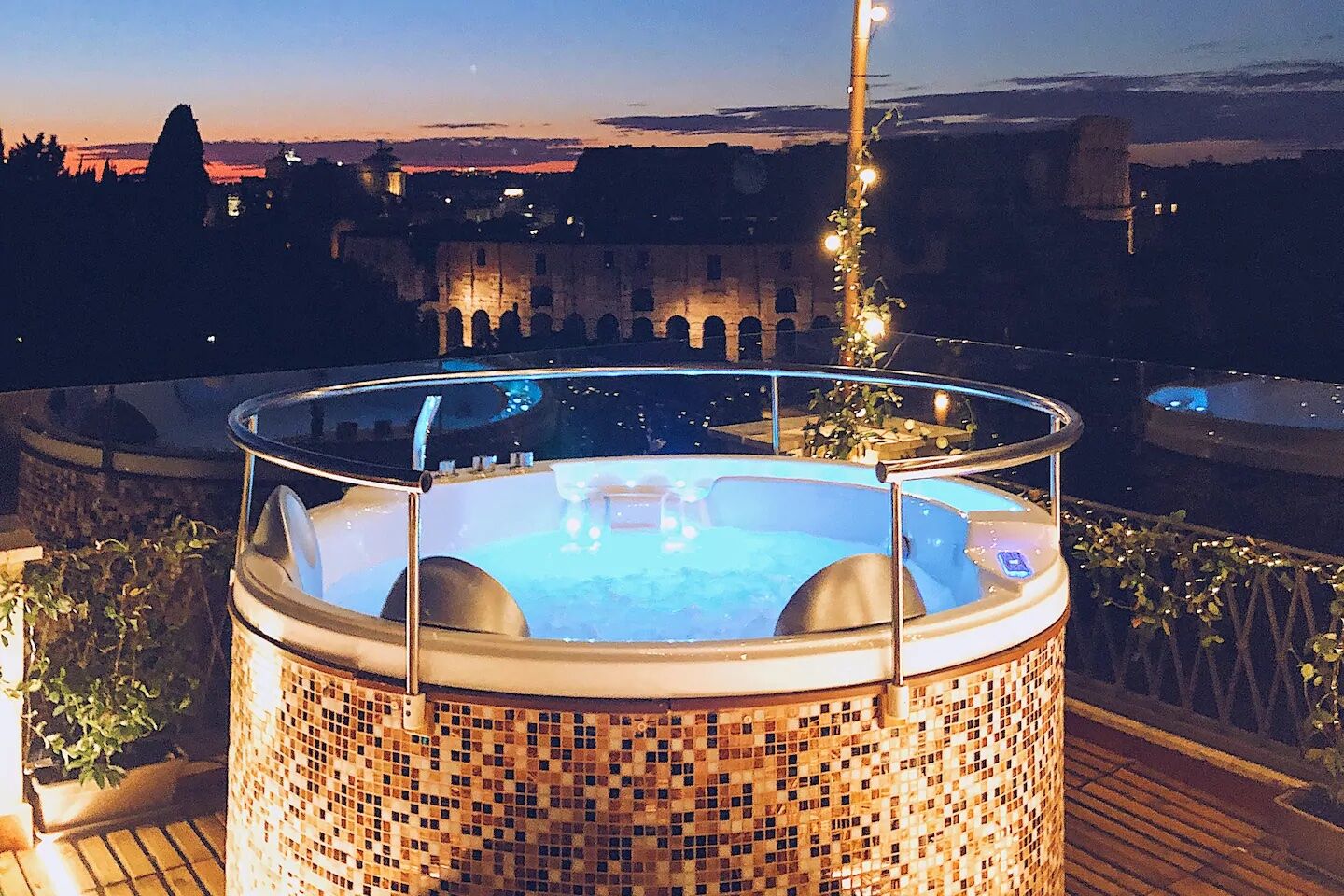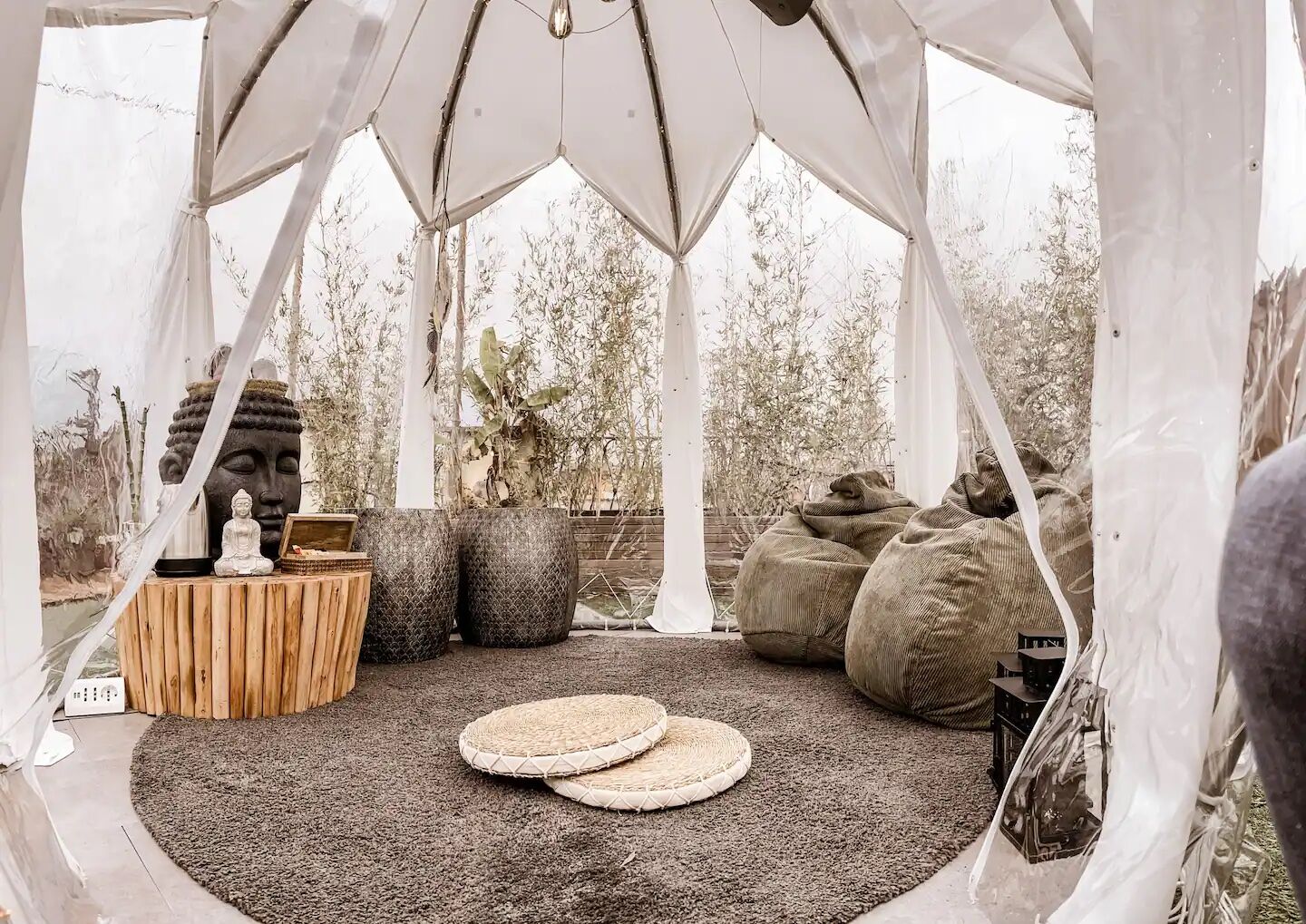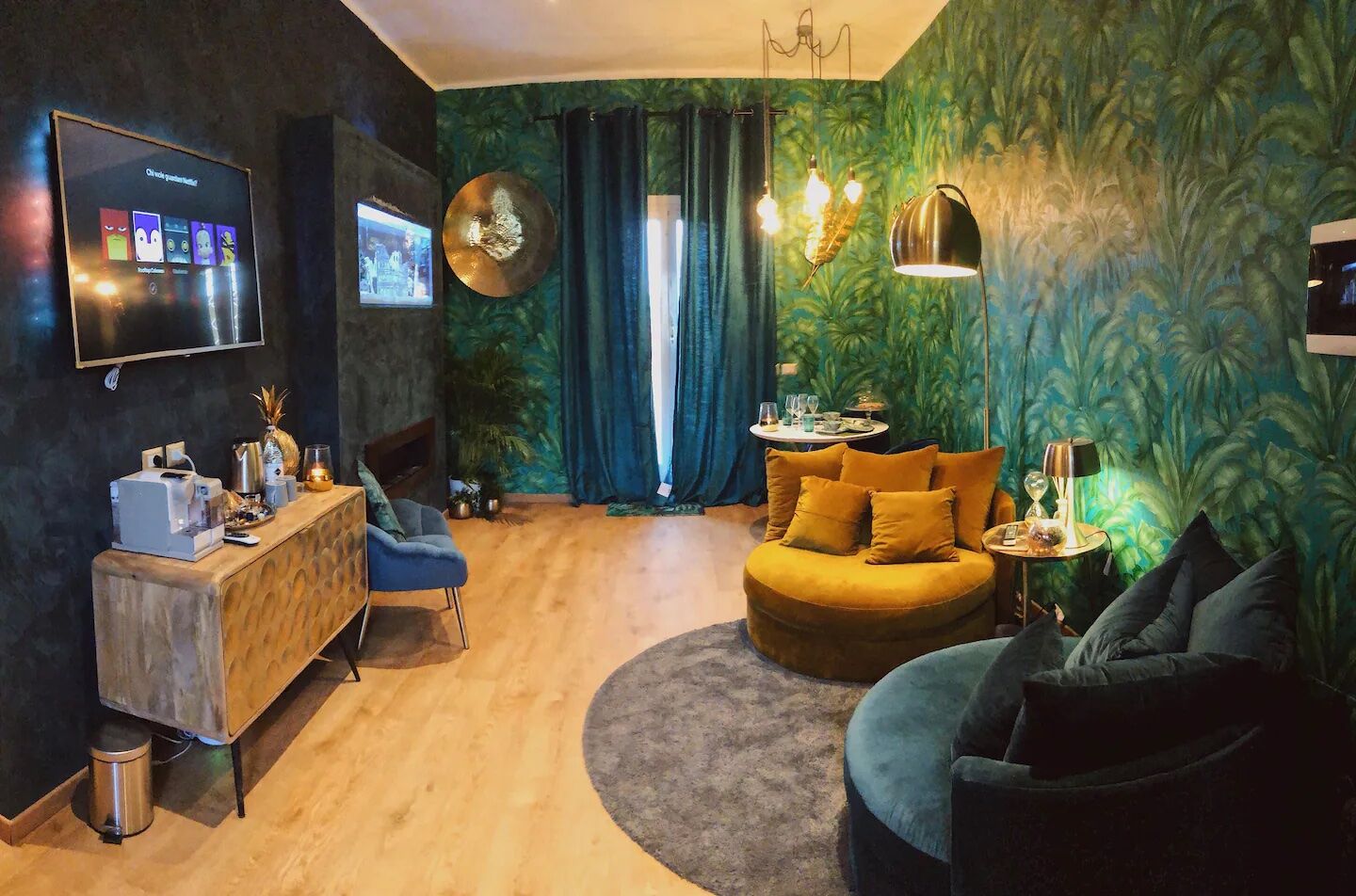 Unwind in your own outdoor jacuzzi at one of the swankiest Airbnb with Colosseum views. Besides the sunbathing deck, the rooftop comes with a meditation den while the indoor living space follows a tropical theme. An oriental-style bed rests below an aquarium complete with Roman ruins. Fresh breakfast pastries and fruit are provided daily to ease you into the day. There's no kitchen so you have an excuse to indulge in a nightly bowl of gnocchi.
Two guests, one bedroom
Price: $420 per night
Colosseo view from two Jacuzzis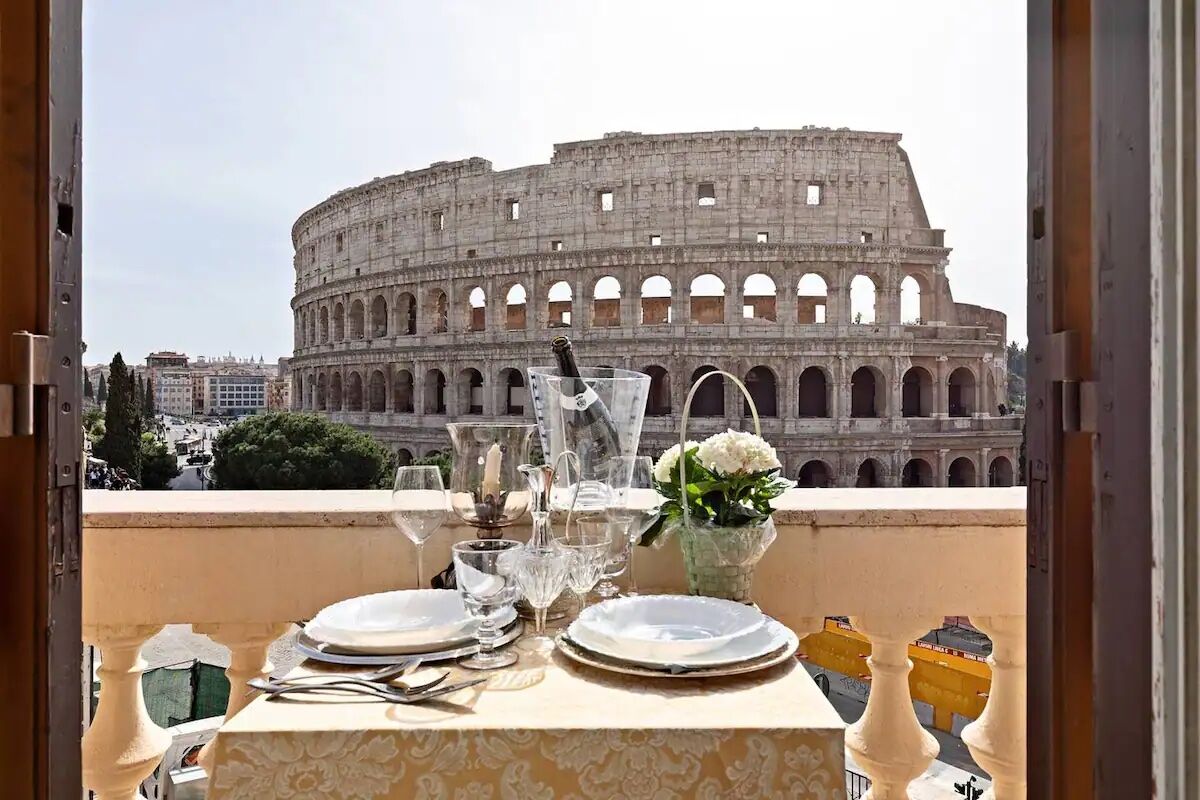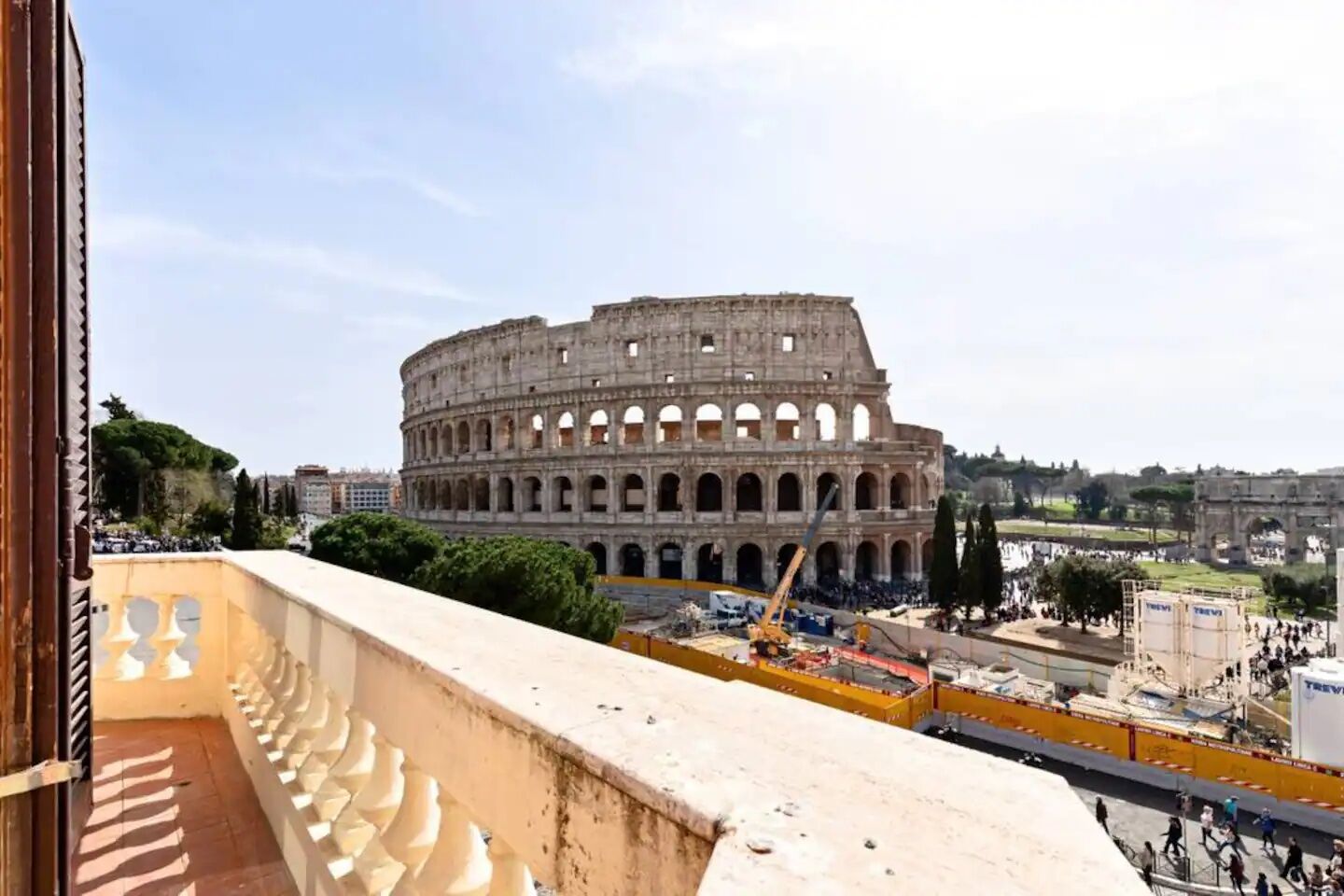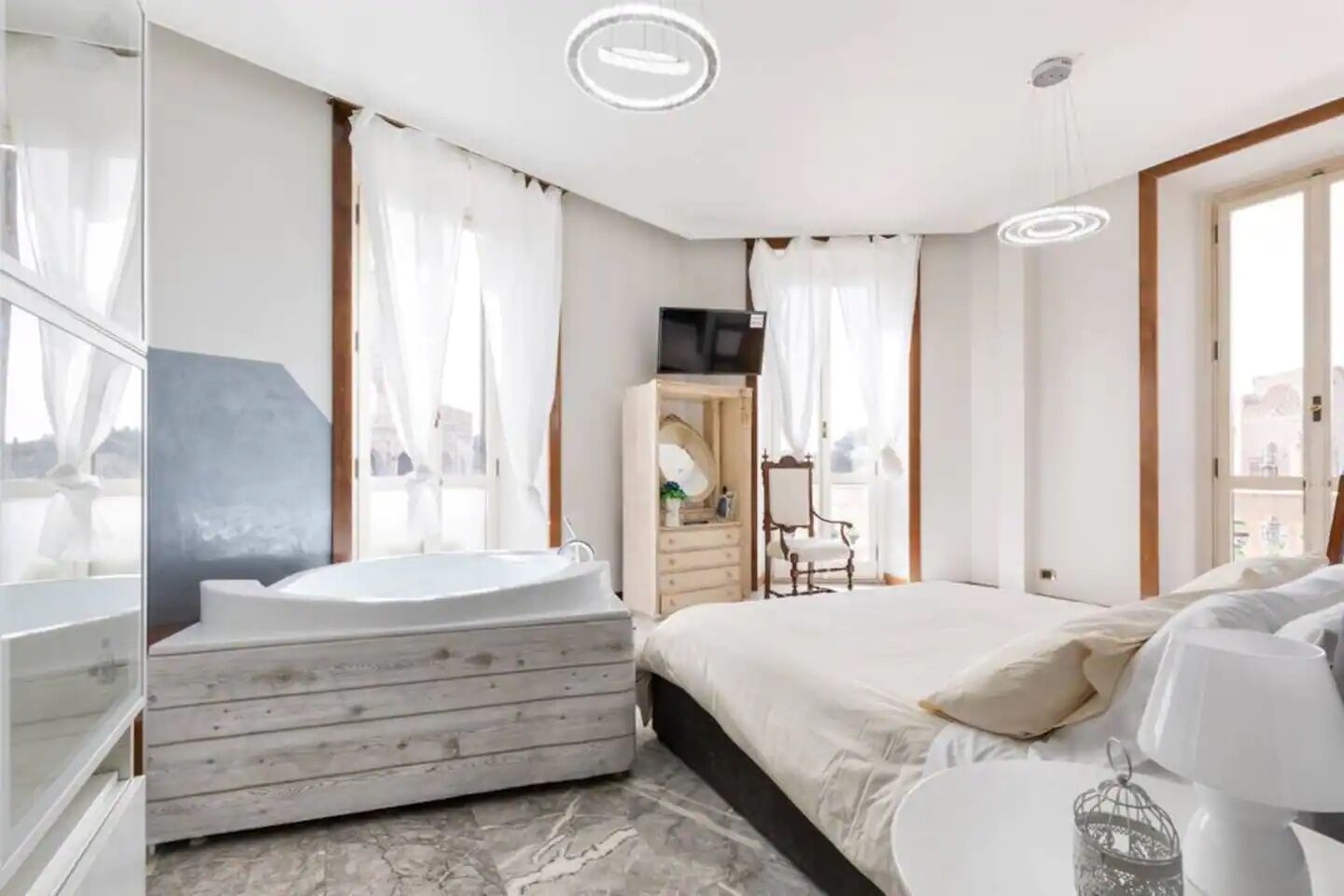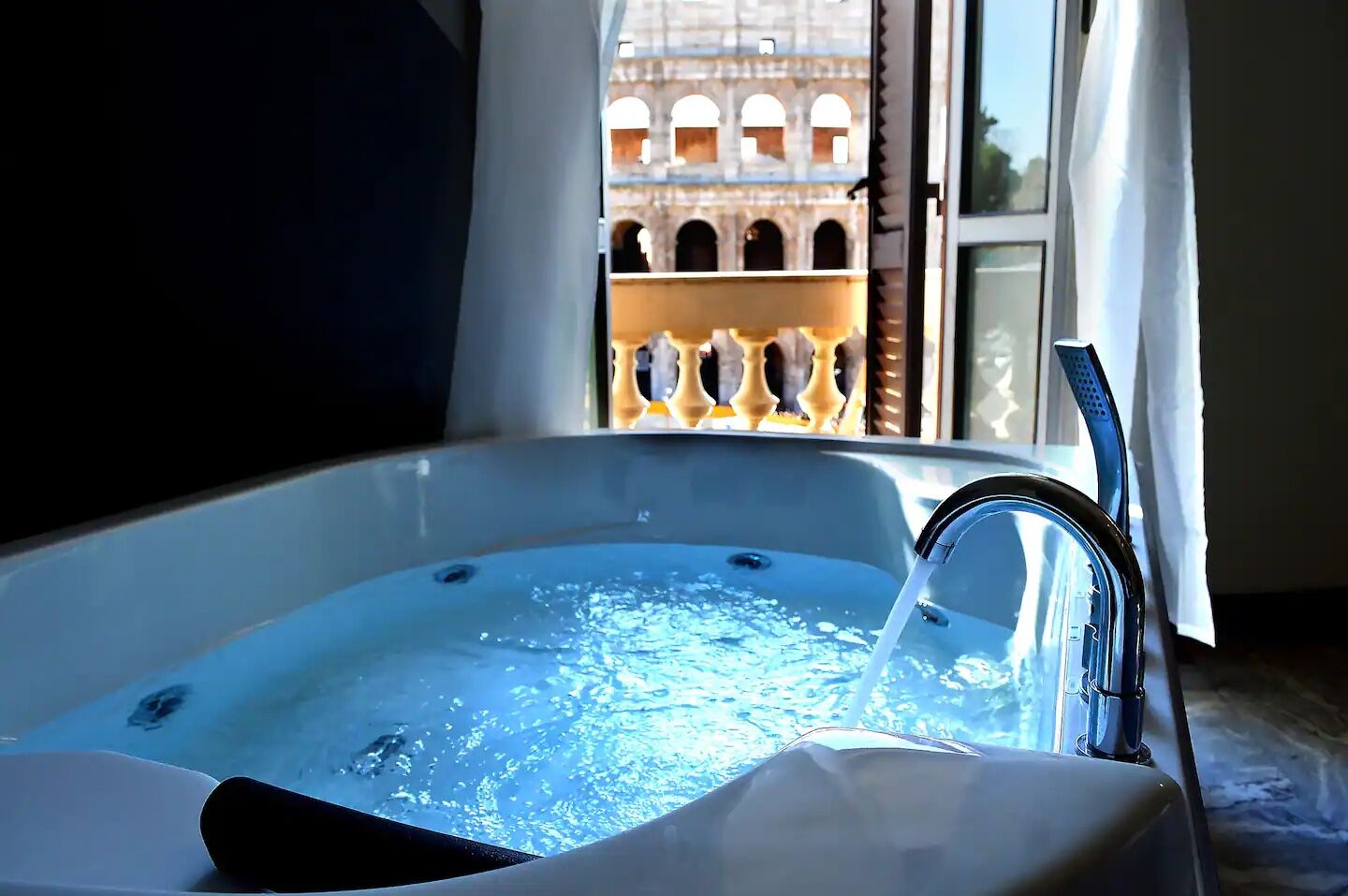 This modern three-bedroom apartment is across the street from the Colosseum so zero effort is needed to get your history fix. In fact, the host has kindly positioned the hot tub in line with the landmark so you can recharge with the best view in Rome! The rental also has a balcony with seating space and is a suitable vacation home for families.
Eight guests, three bedrooms
Price: $610 per night
Pet-friendly Rome Airbnbs near the Colosseum
No road trip is complete without the entire crew. These Rome Airbnbs are pet-friendly, meaning the pupper doesn't need to be left at home. Your walks through the city just got much more interesting!
Casa Ricci Marchetti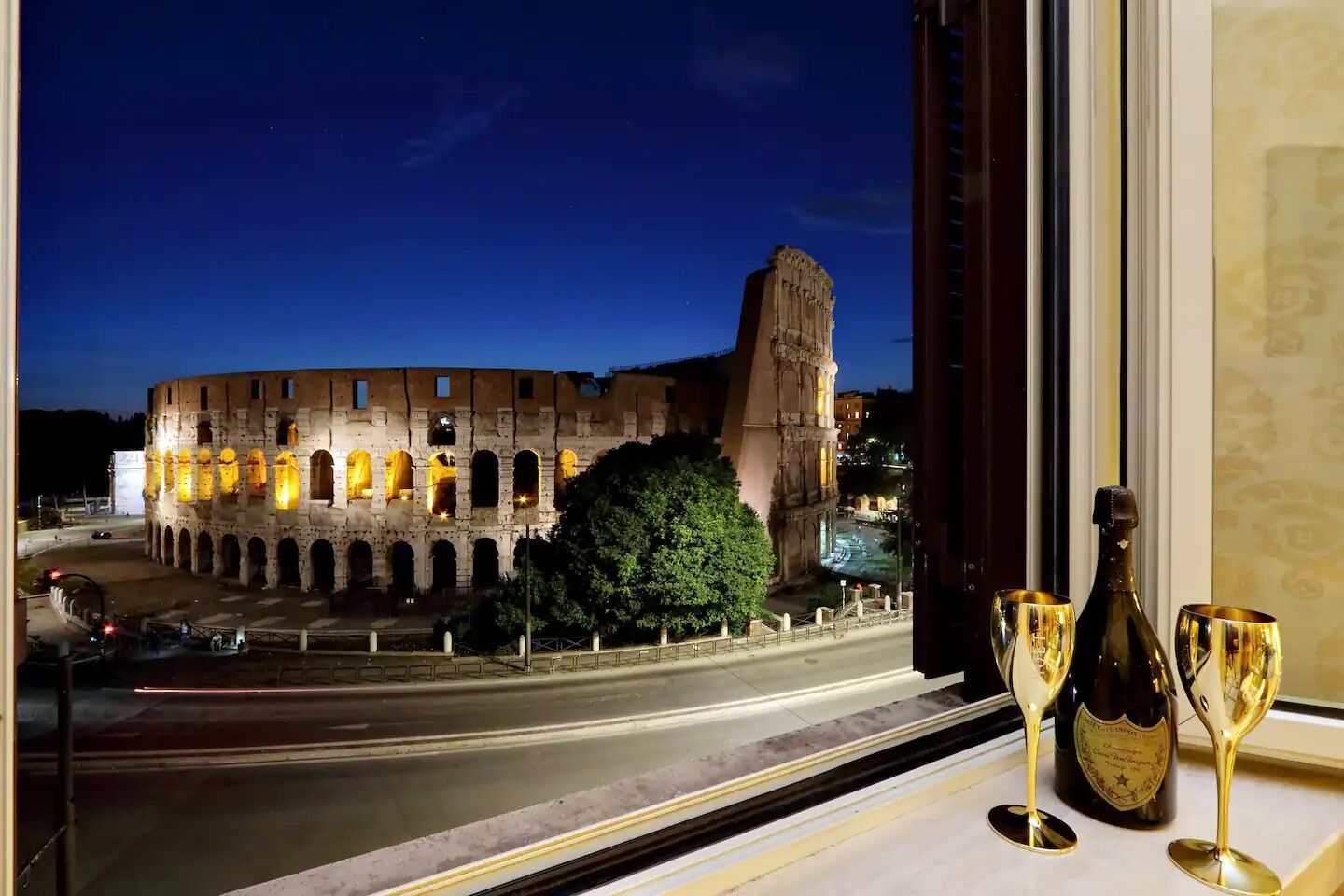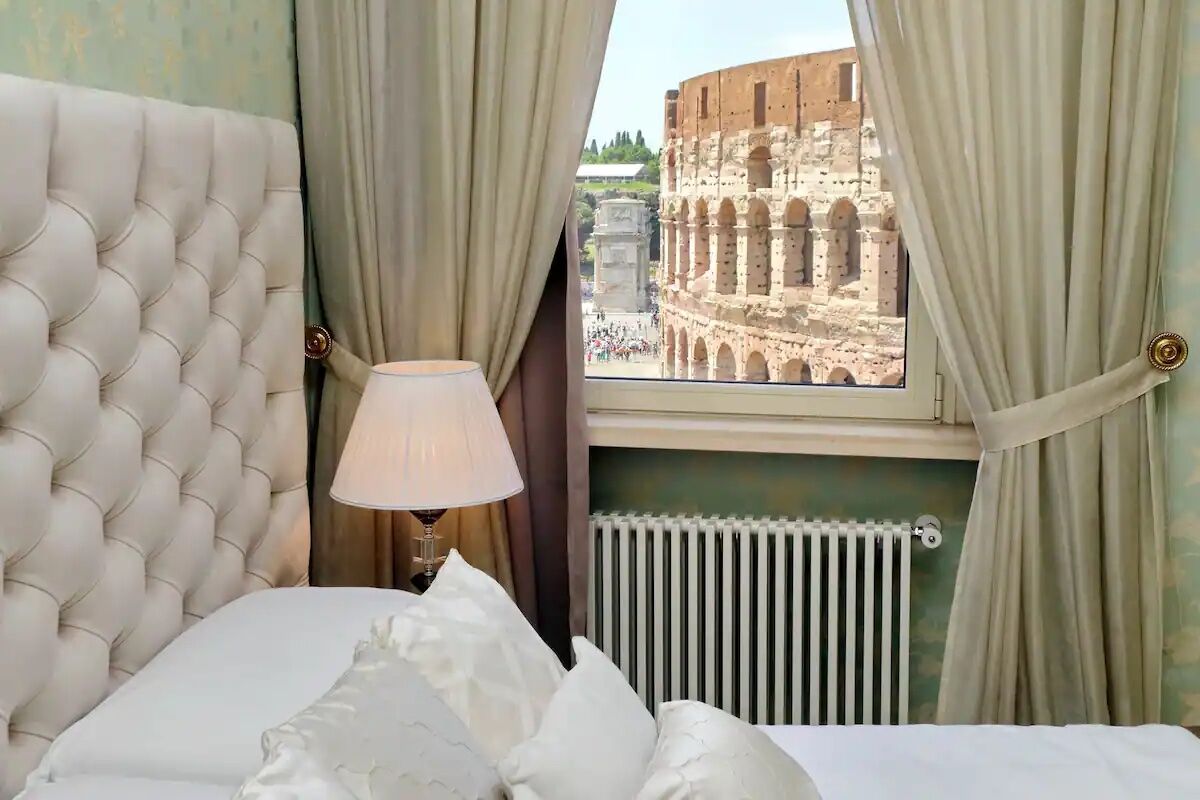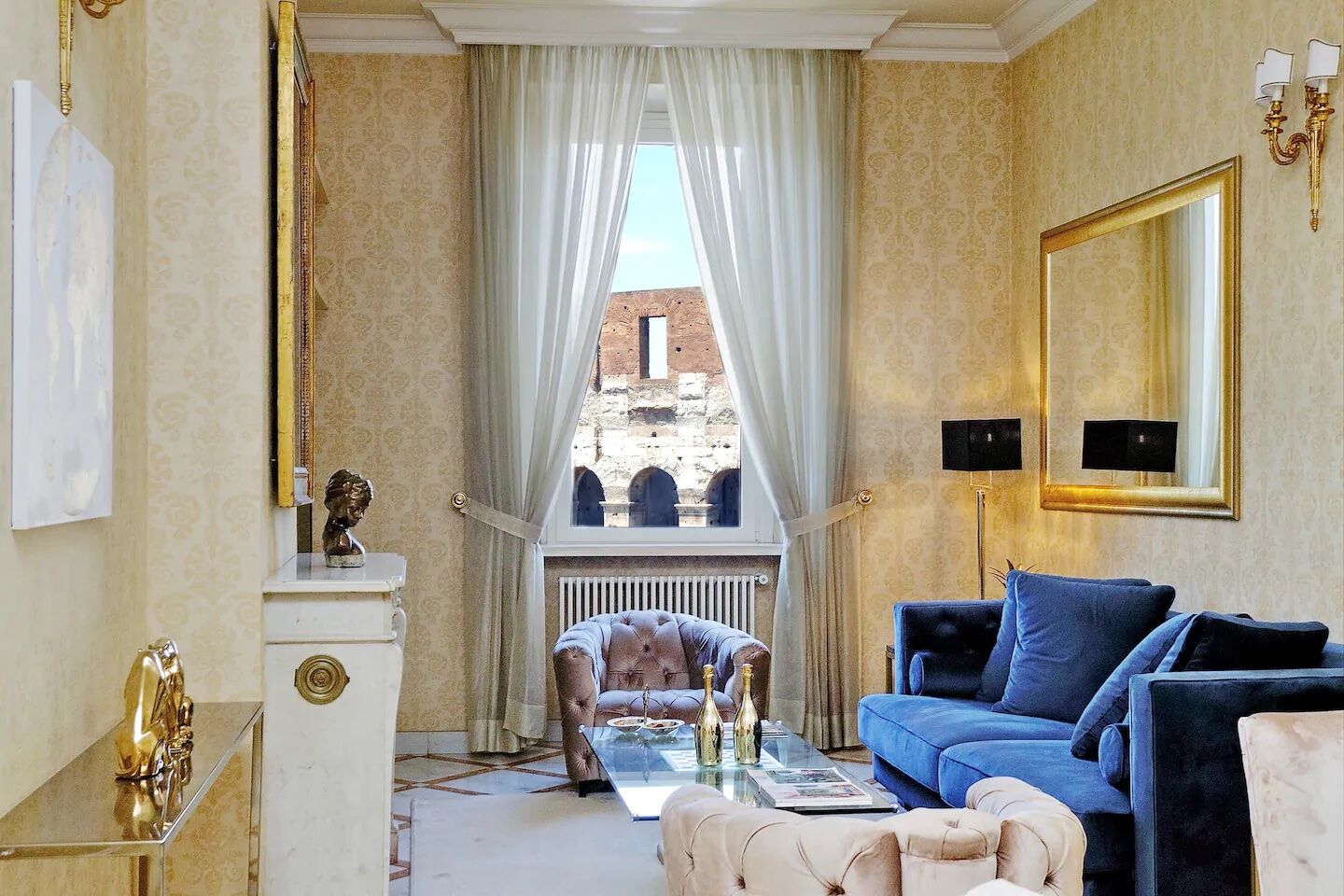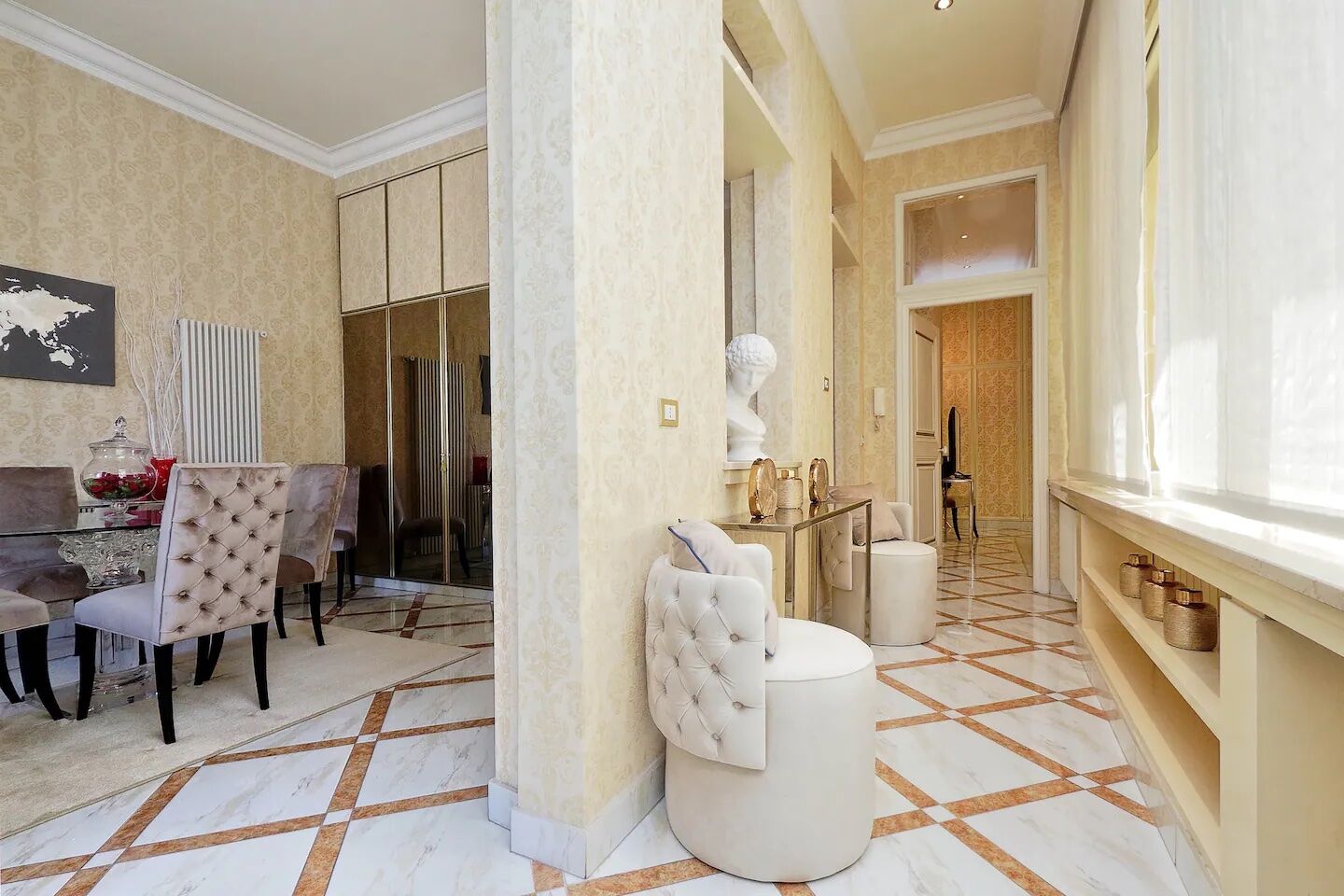 Velvet couches, upholstered beds, and classic decor adorn this deluxe Airbnb near the Colosseum. Every item in the home was crafted in Italy and the host has paid full attention to the quality of the fittings. A bathroom with a Jacuzzi tub and a state-of-the-art kitchen pull the property into the 21st century. Best of all, the amphitheater views are priceless.
Four guests, two bedrooms
Price: $520 per night
Magic at Colosseum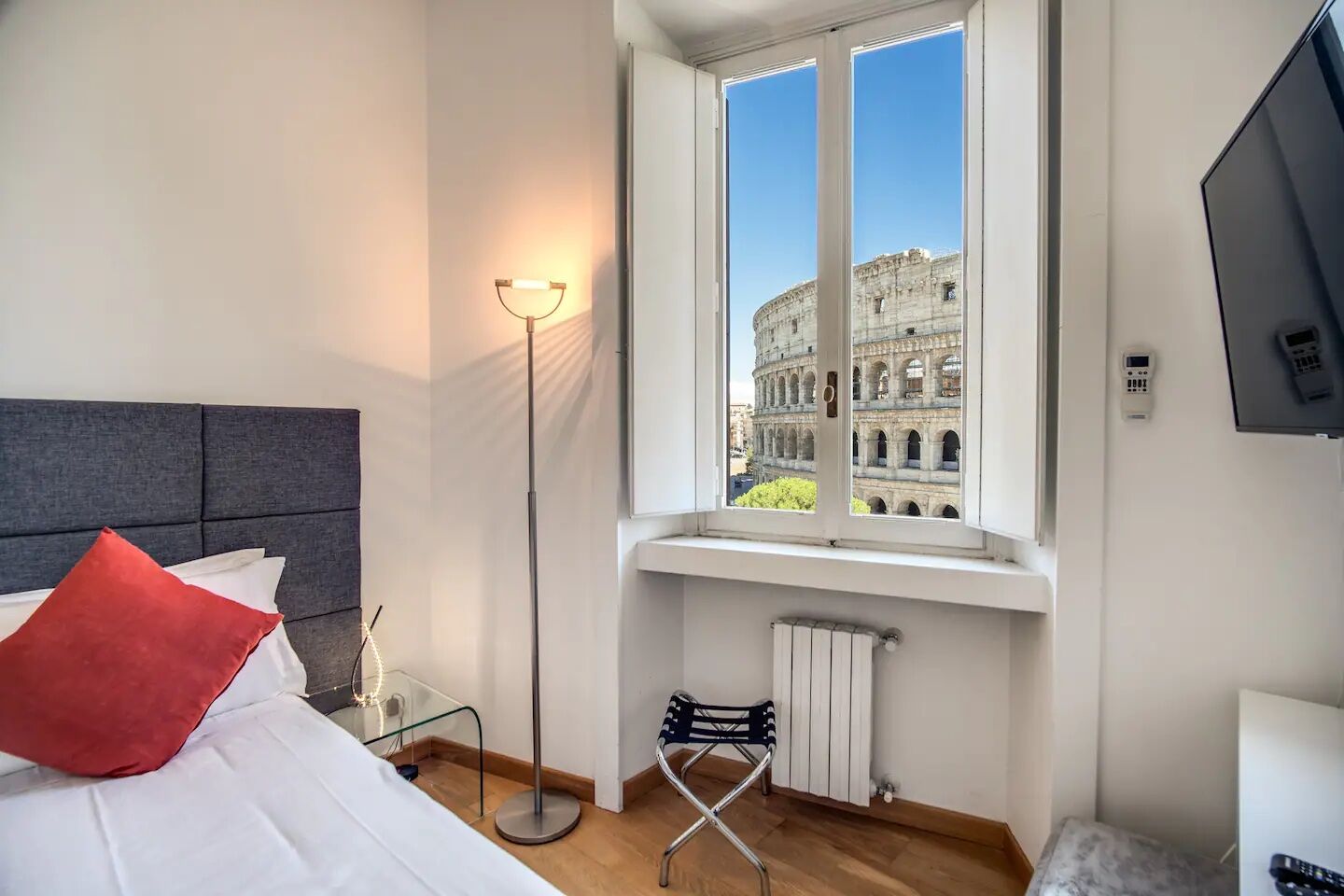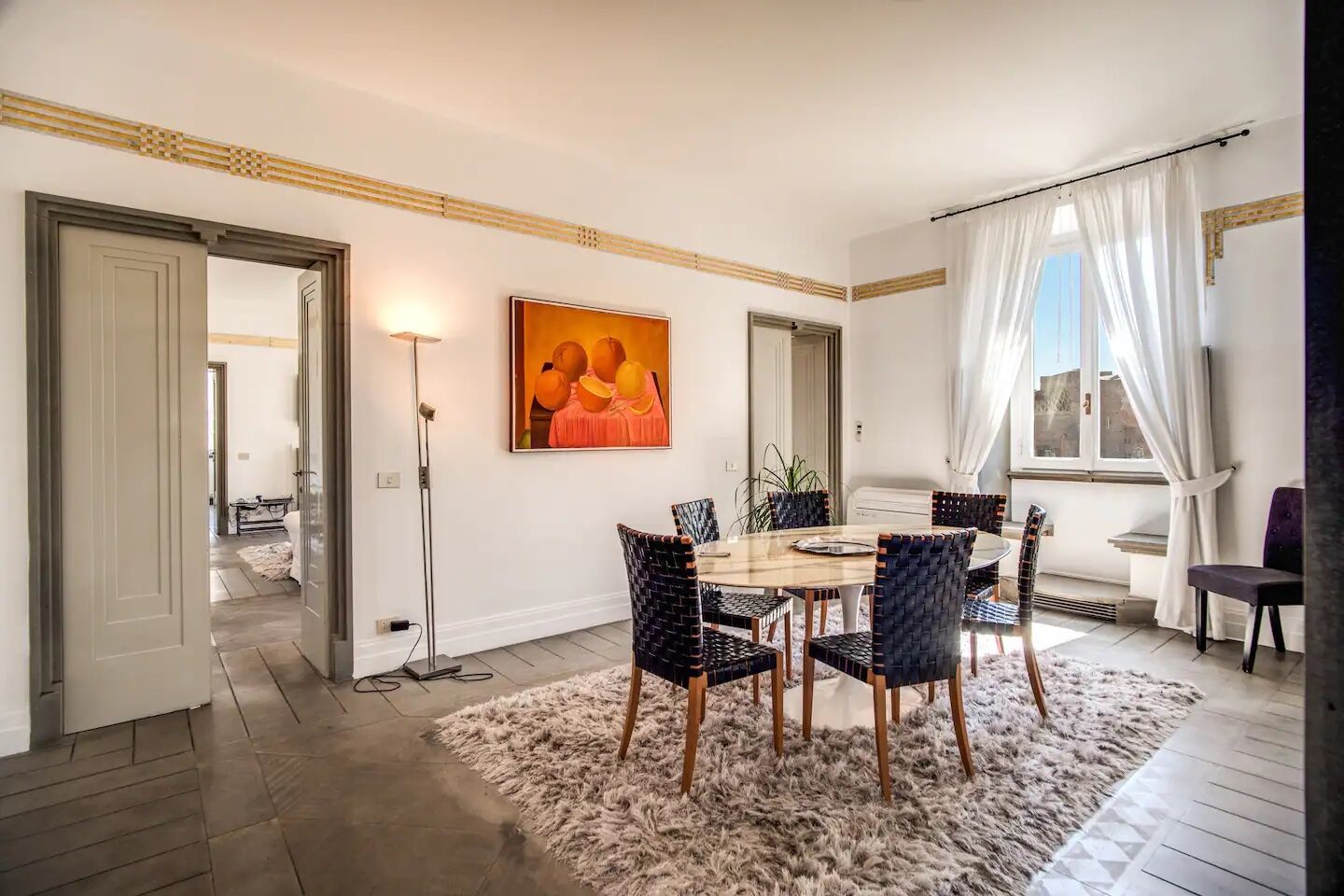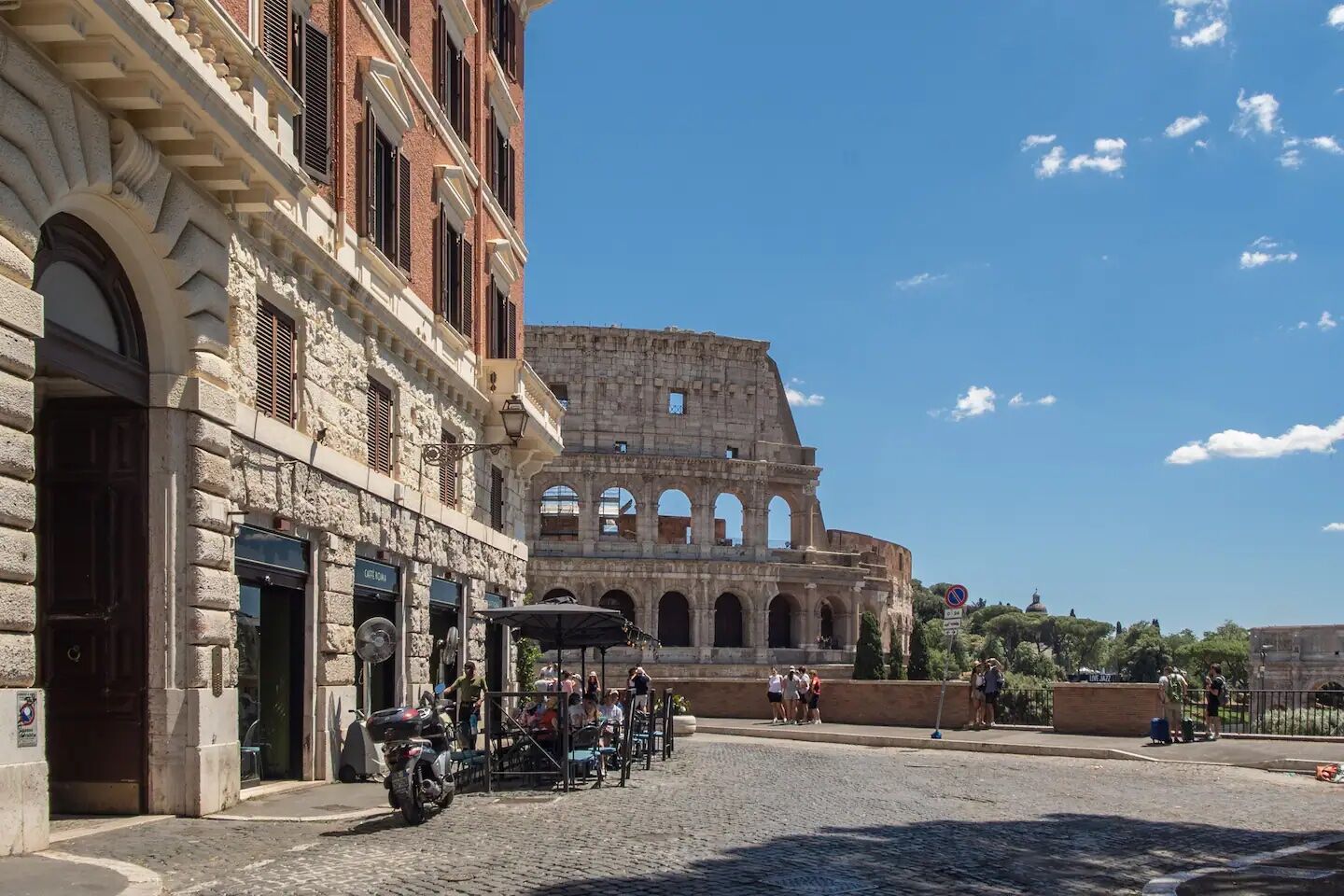 This funkily decorated four-bedroom apartment lets you drink up views of the Colosseum from bed. Interior spaces are made homely with the addition of paintings, plants, and cozy rugs. The host of this pet-friendly Rome Airbnb is highly commended for his attentiveness so don't be afraid to drop him a line with any questions about maximizing your time in the Eternal City.
Eight guests, four bedrooms
Price: $810 per night
Secret garden loft at Colosseum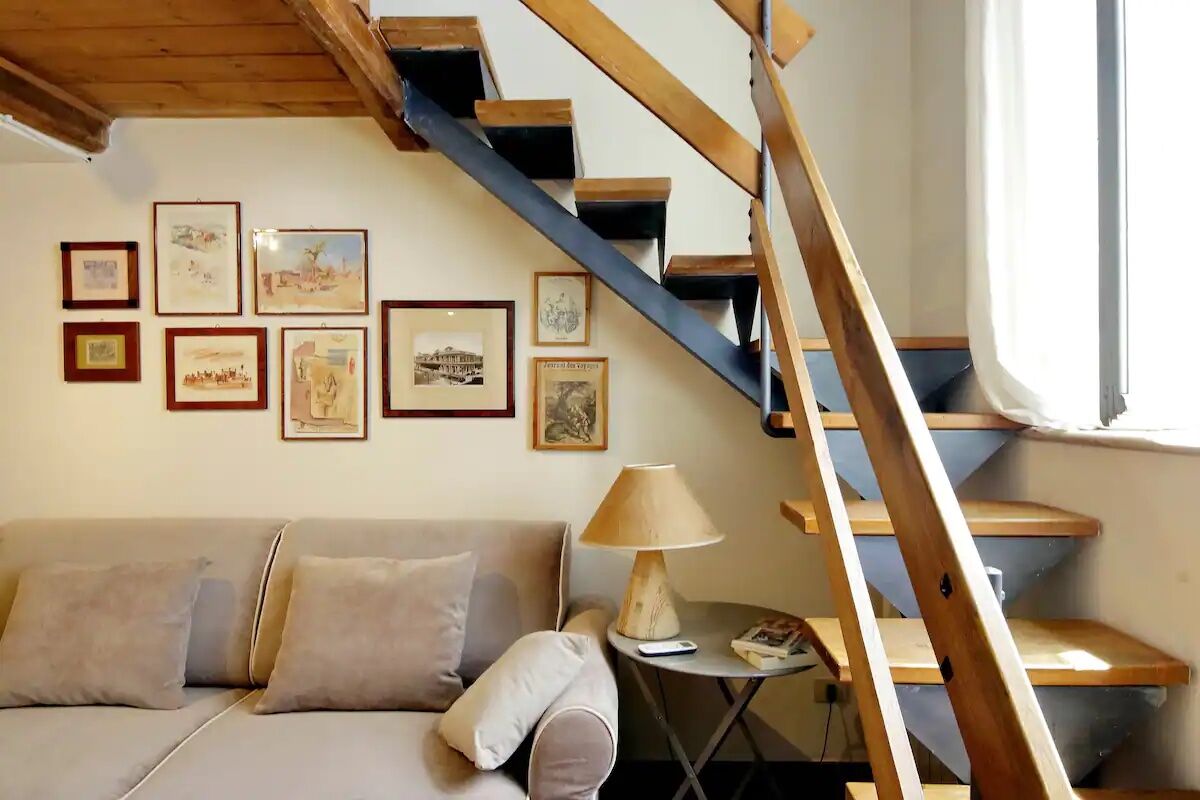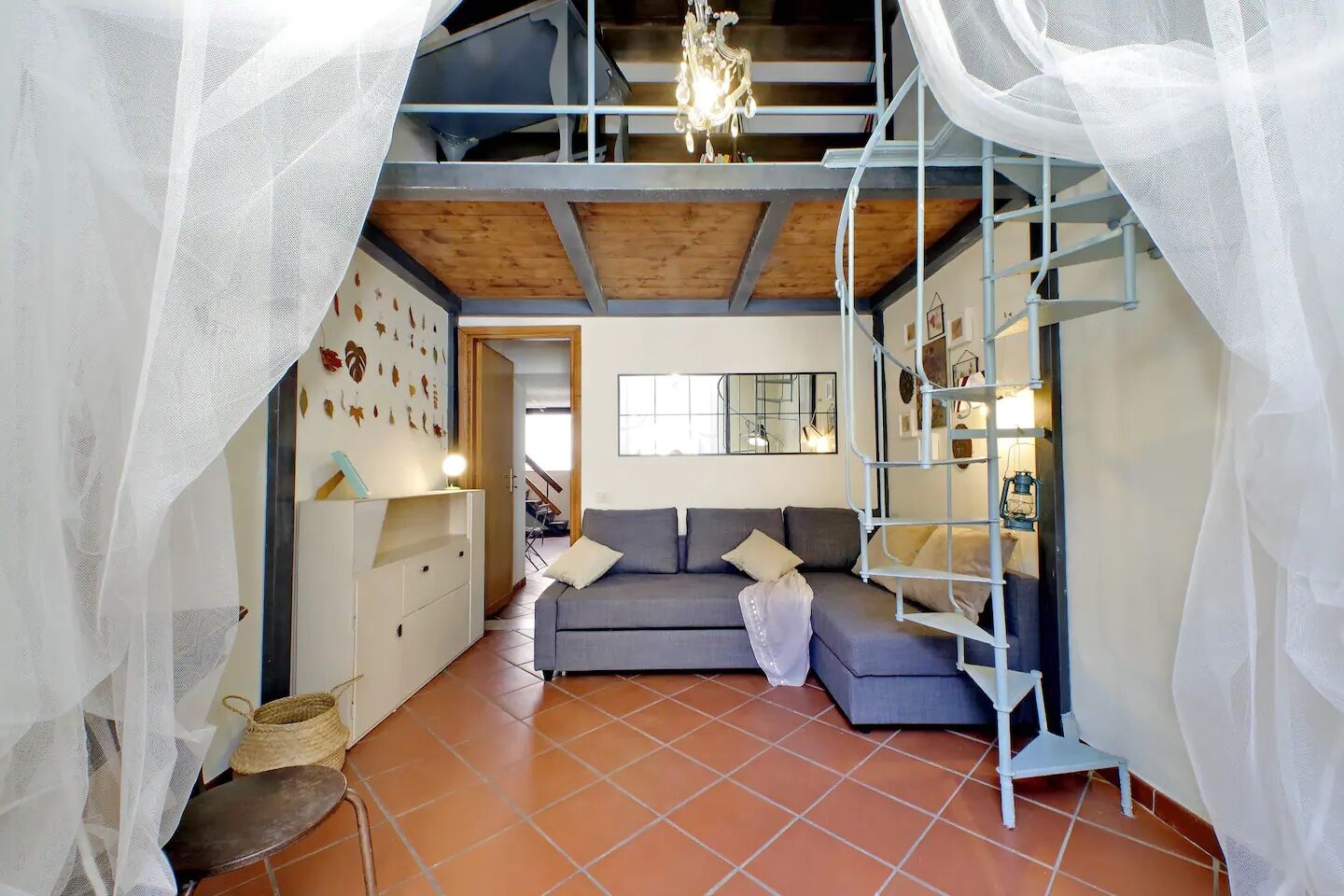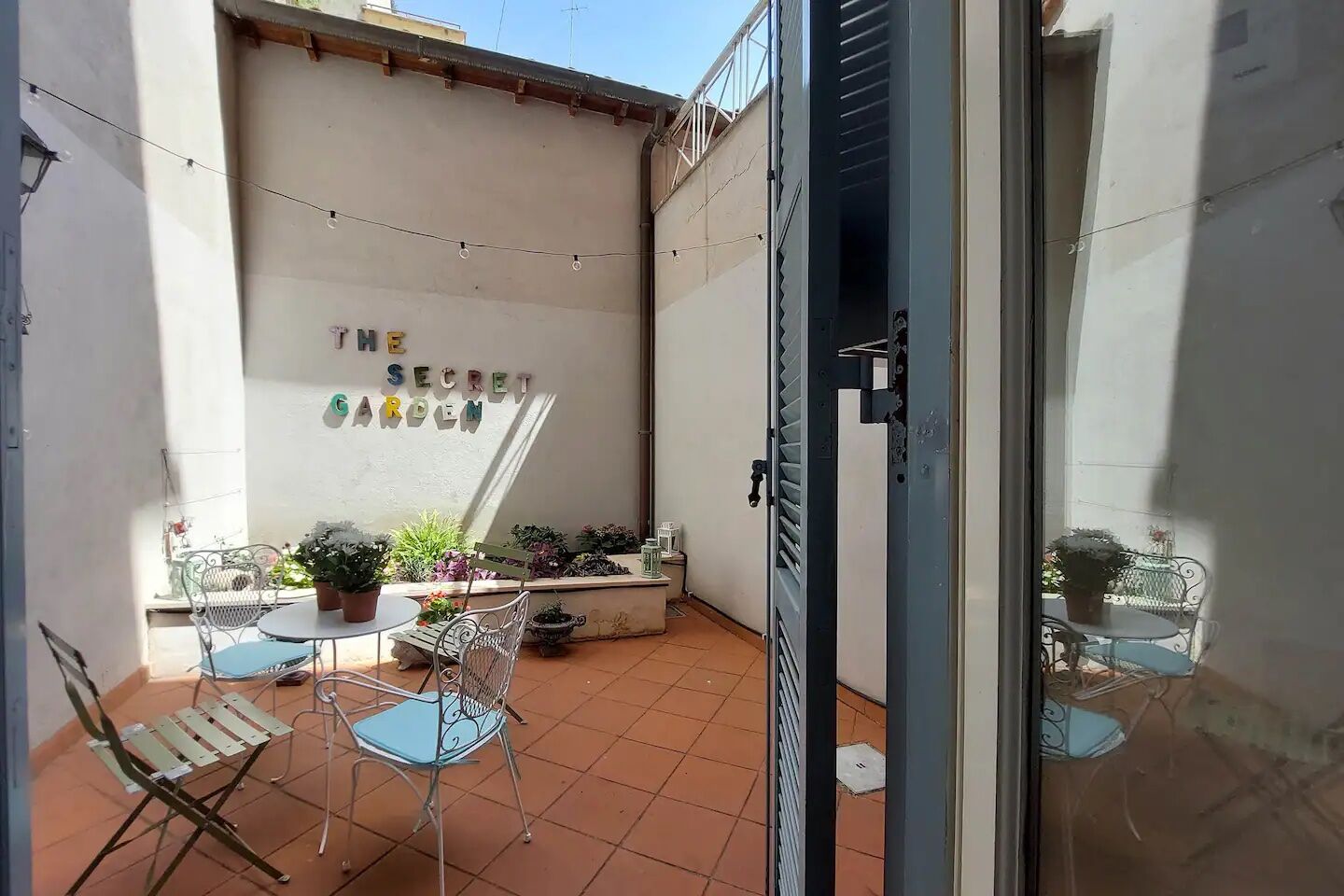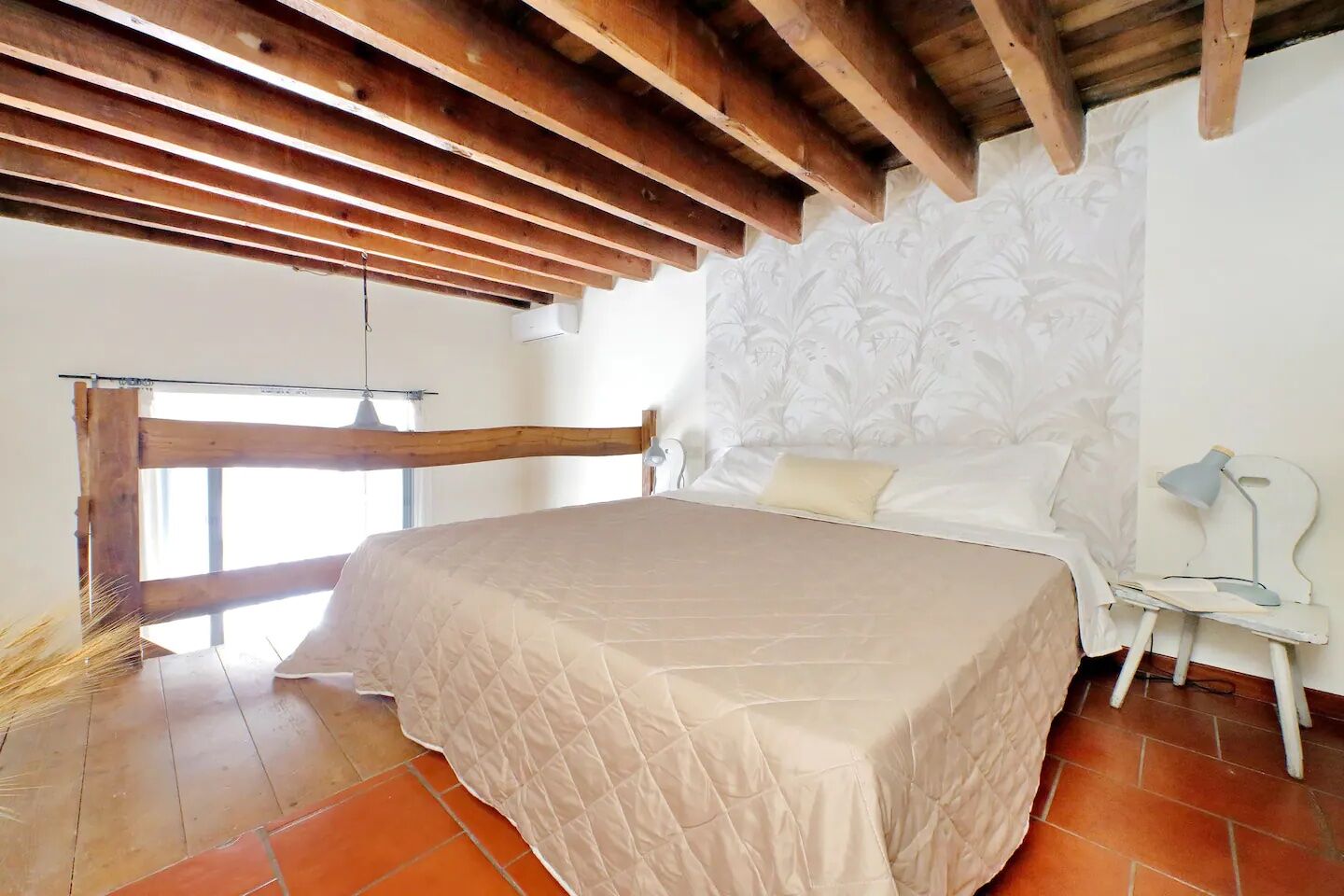 As one of the best pet-friendly Airbnbs near the Colosseum, this hideaway comes with a soothing patio complete with flower beds and plant life. A spiral staircase deposits you at an elevated writing nook while the main bedroom is located on a second mezzanine. Although the property lacks a view, it's a mere 30 meters from the ancient Monti attractions and perfect for travelers seeking tranquility far from Italy's tranquil lakes.
Two guests, two bedrooms
Price: $240 per night
Best Rome Airbnbs with a pool
You're visiting Rome to see the sights and eat the food. But there's nothing wrong with relaxing at your pad a bit, too. These Airbnbs in central Rome offer a pool to refresh in.
Dream home with a pool near Piazza del Popolo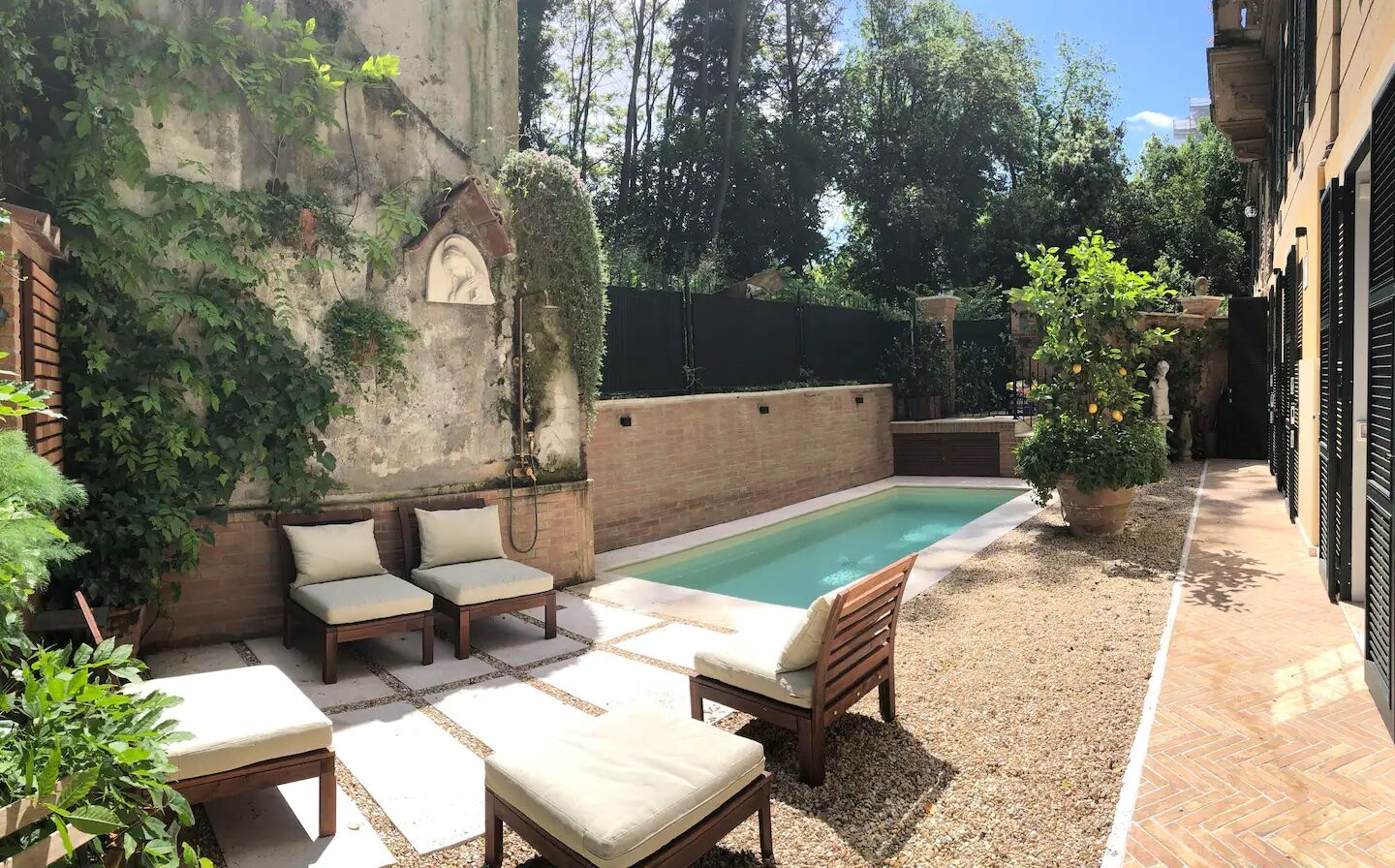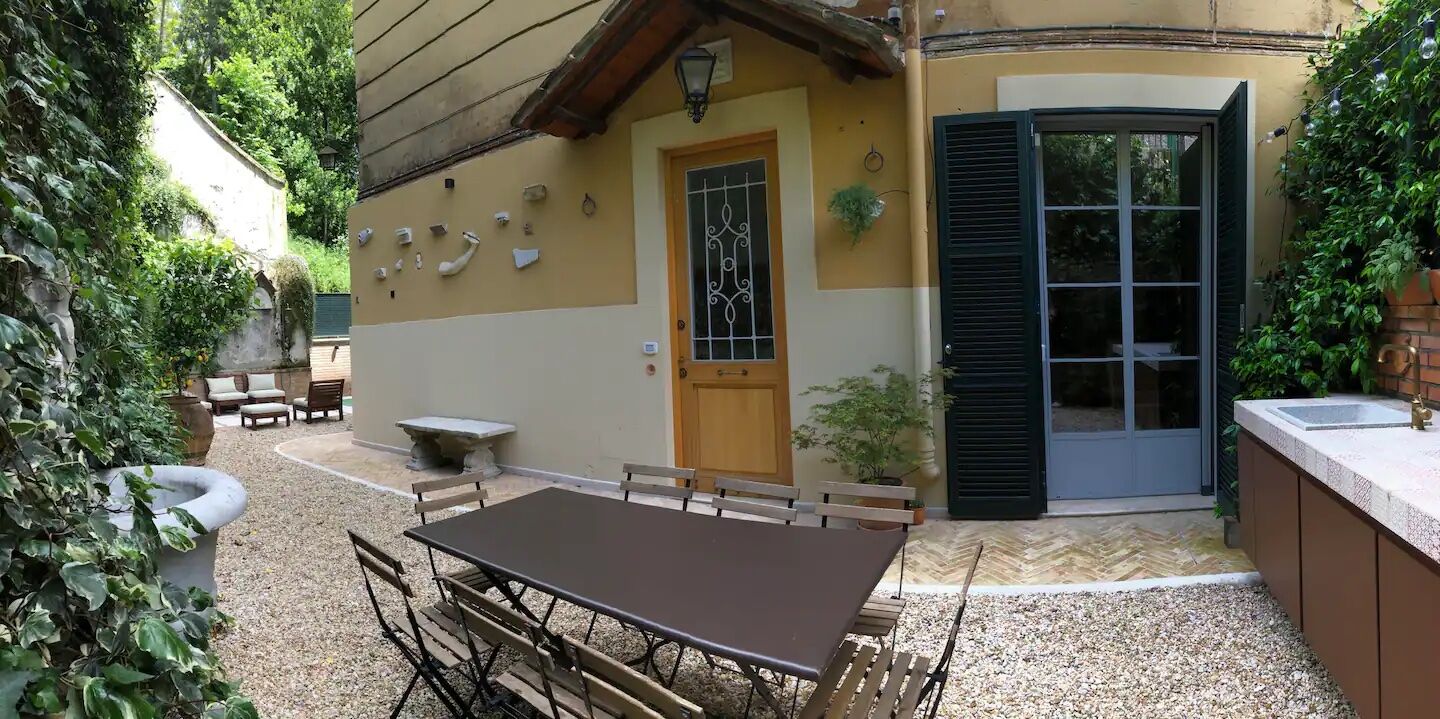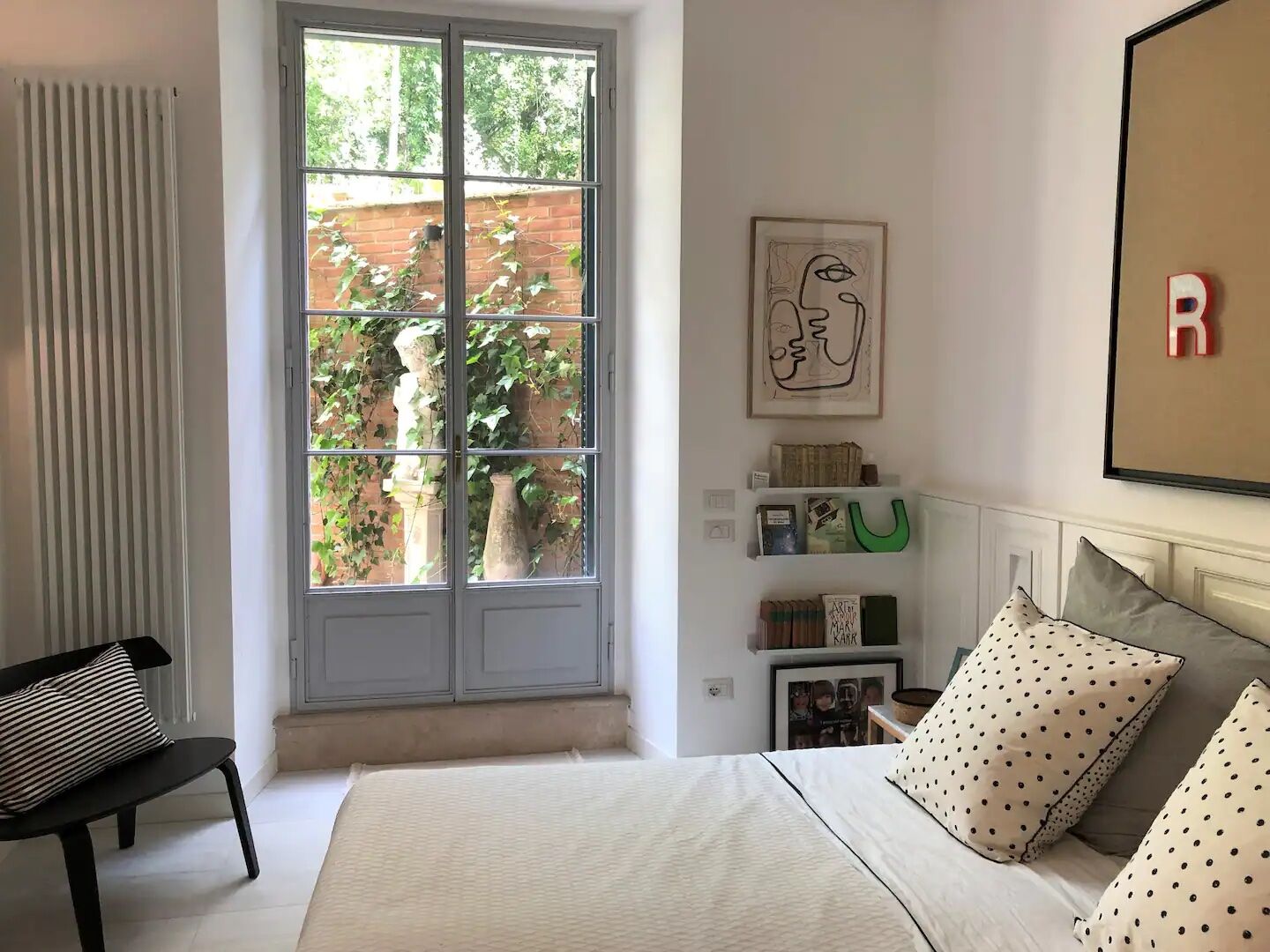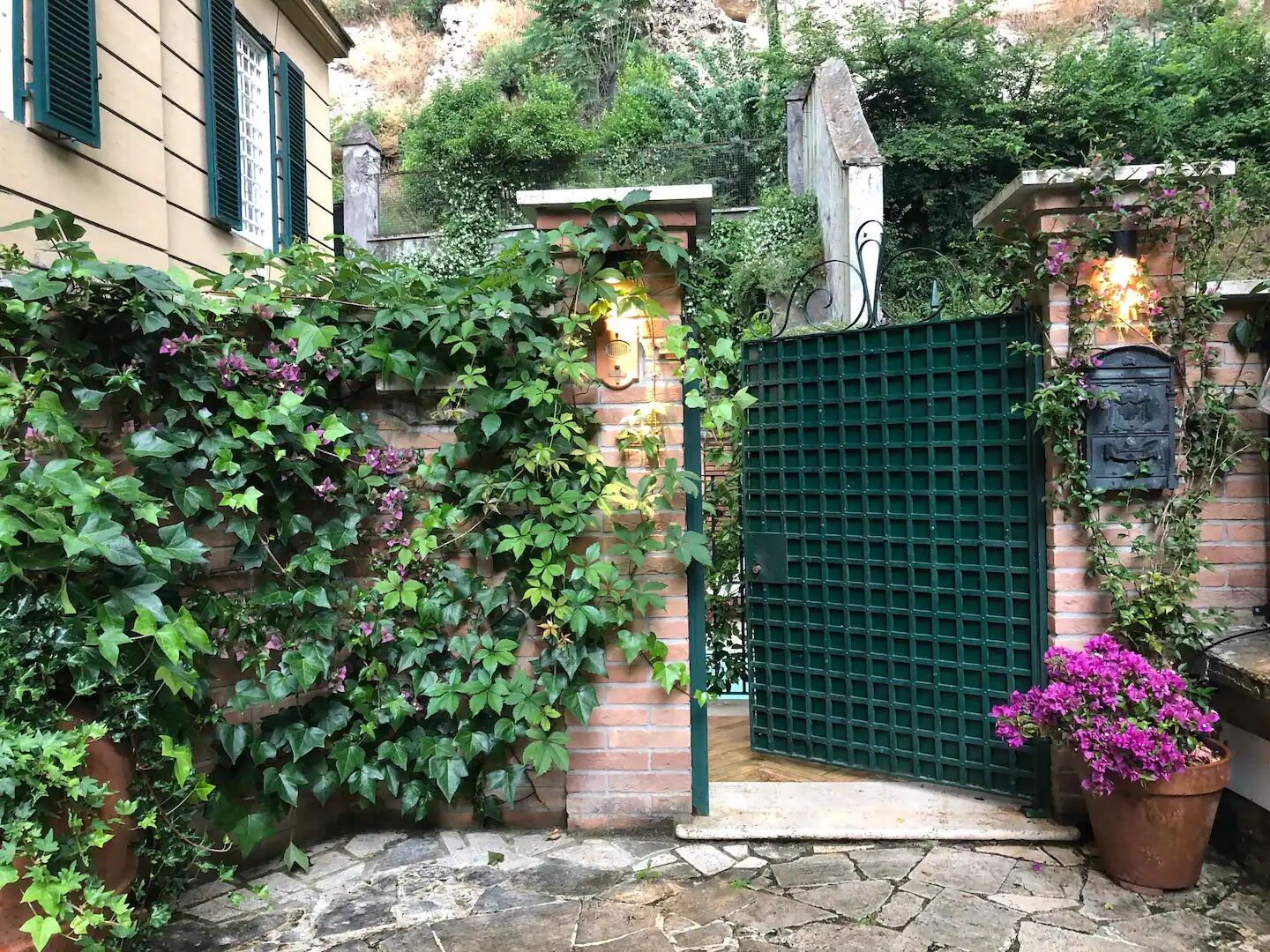 Piazza del Popolo is among Rome's most underrated attractions. This home is an epic way to experience it and the rest of the city — and it has a refreshing pool to soak in after a day of exploring. The apartment itself is quintessential Rome — its decor, its vibe, and the private garden out back all are certain to make you feel welcome and excited to explore the city. The surrounding neighborhood is lined with excellent cafes and is very walkable, so you'll have no issue getting around.
Four guests, two bedrooms
Price: $245 per night
Luxury apartment with private pool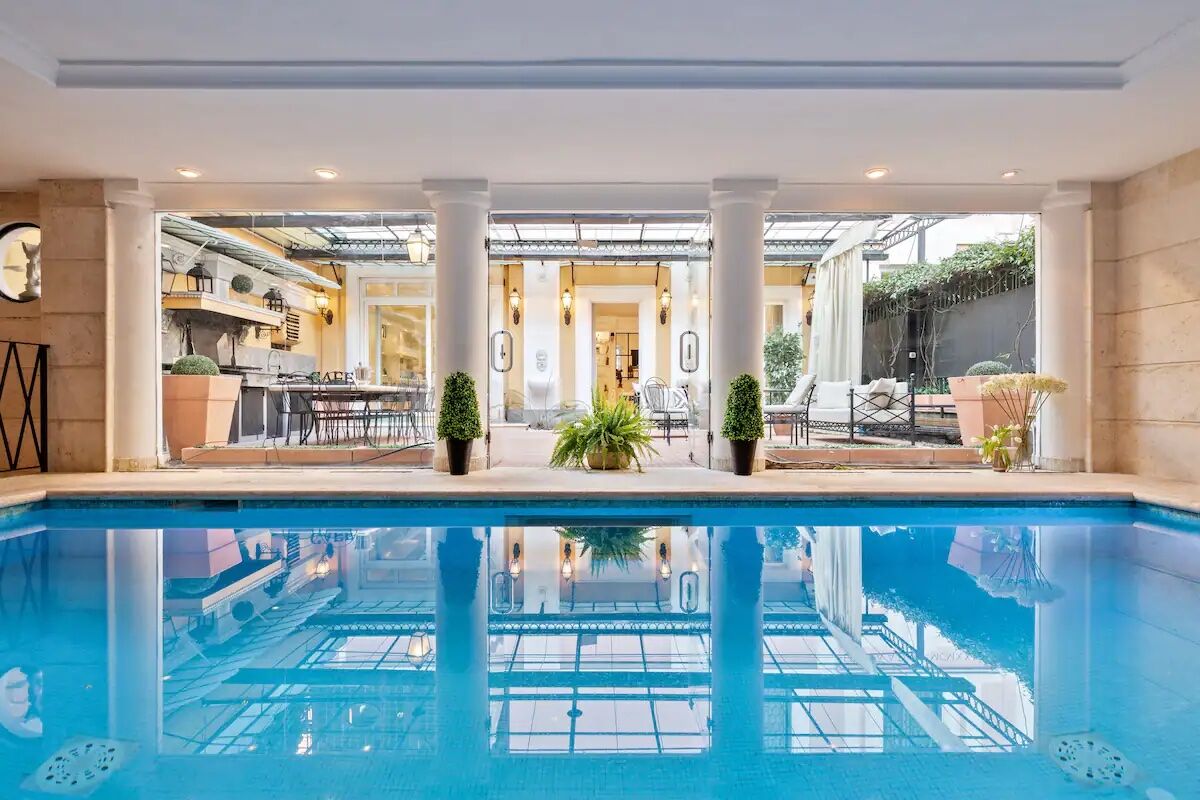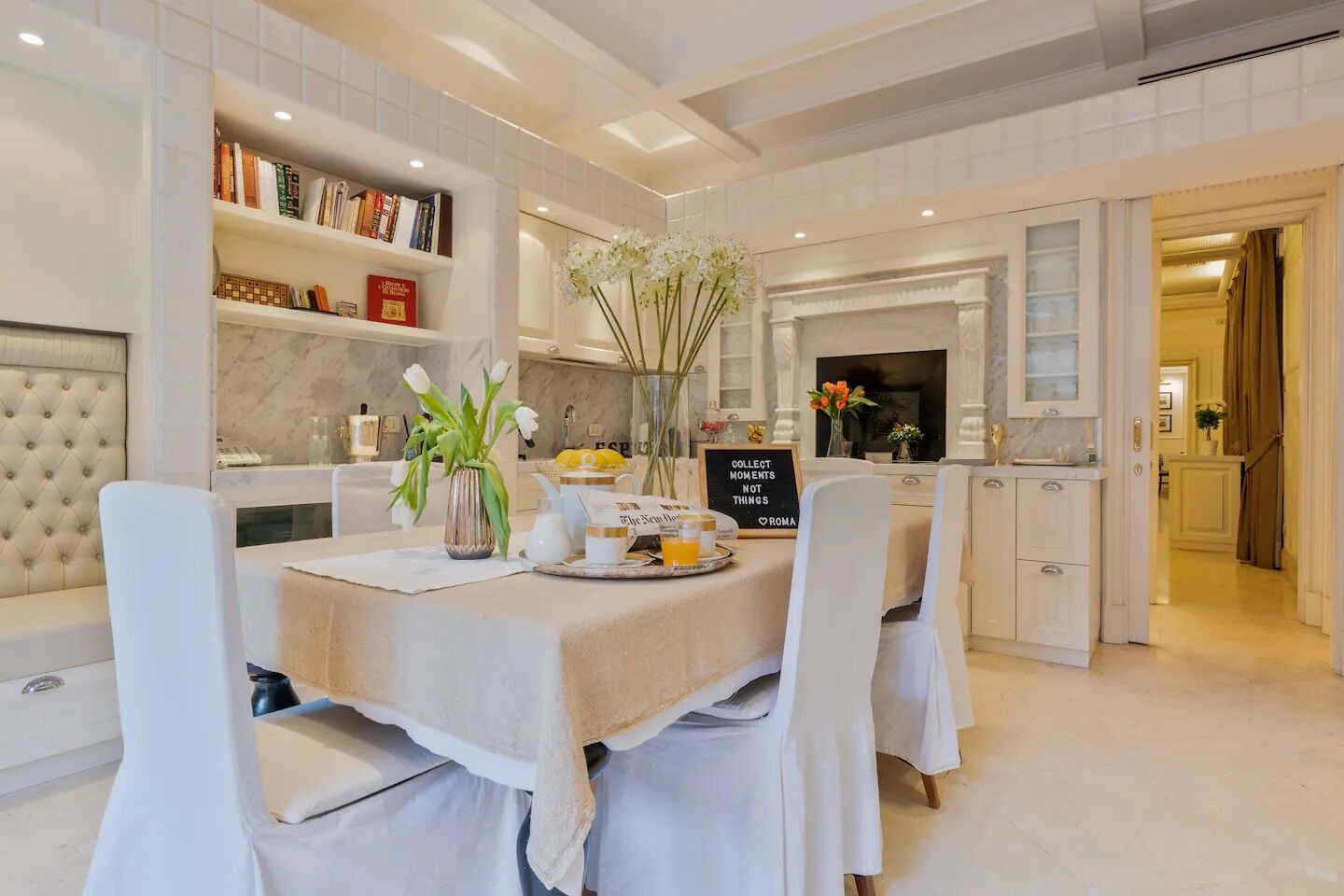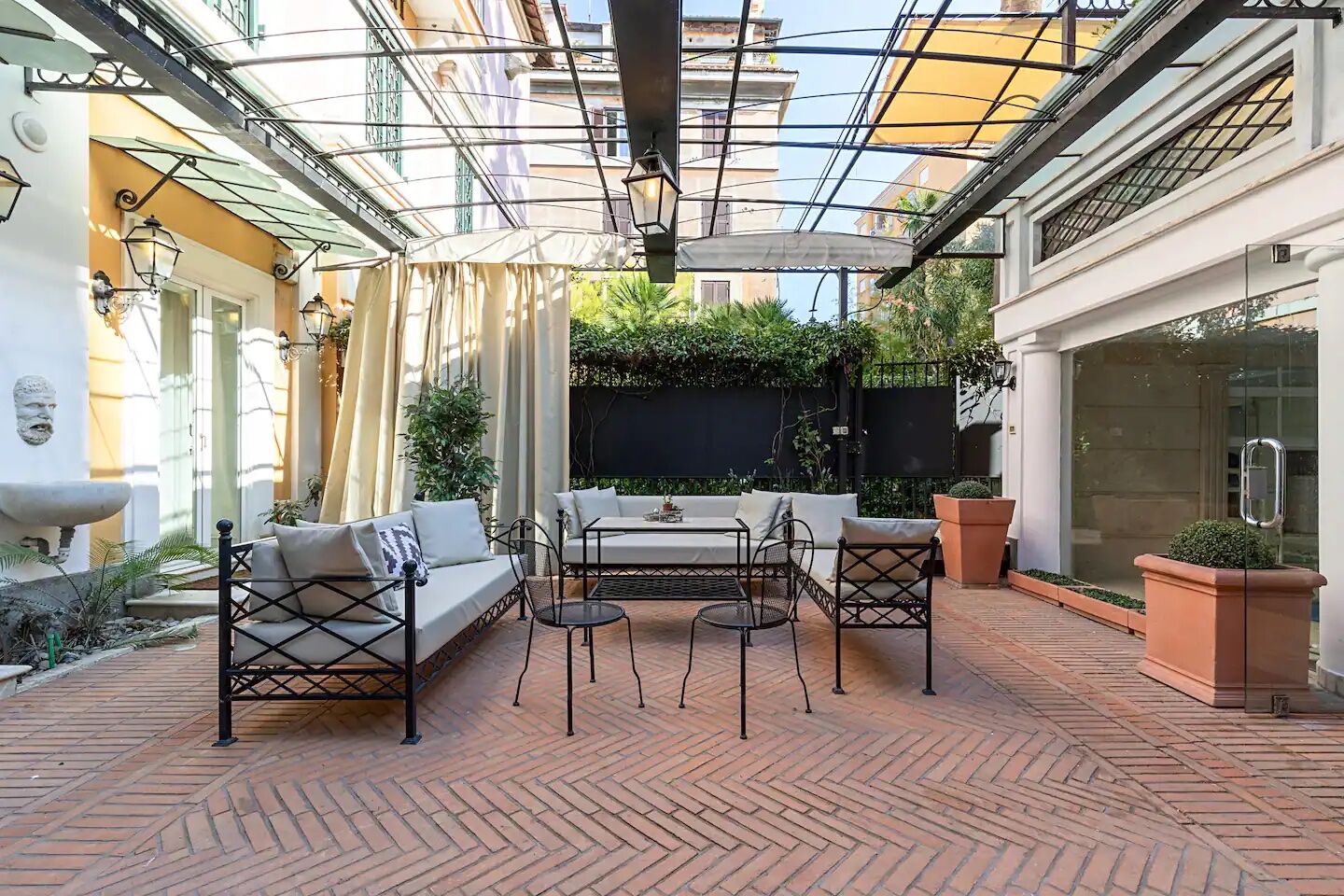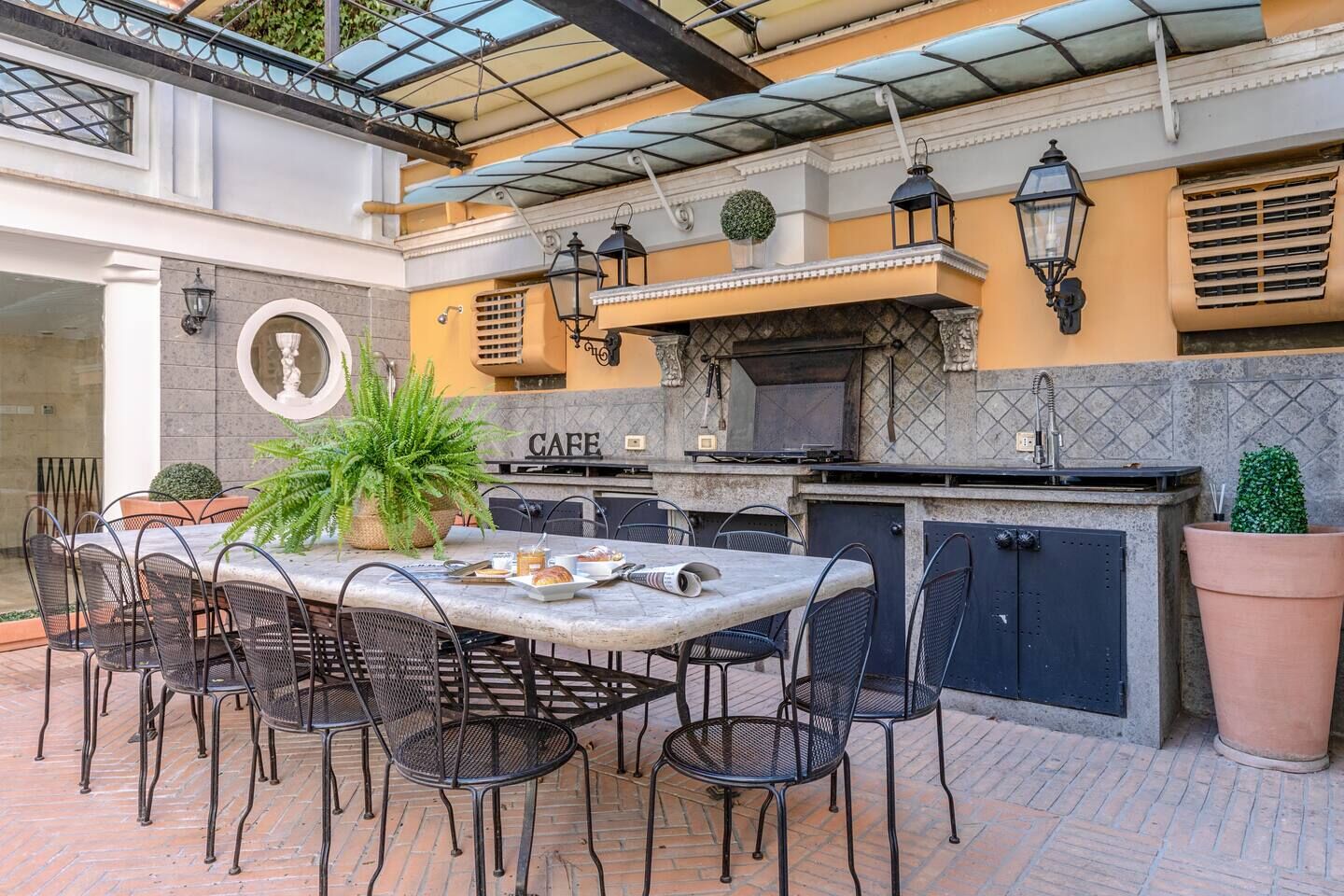 What's better than lounging on your private dining terrace in Rome, plotting the day's excursions while basking in the scents of the garden and views of the city? Knowing that you have a large, cool pool to come home to at the end of the day. Such is the case at this Rome Airbnb, with a pool right outside and some of the city's best pizza right up the street. A central, walkable location make this unit a price choice for groups up to 10 people.
Ten guests, four bedrooms
Price: $244 per night
Trastavere Rome Airbnbs
Trastavere is Rome's cutest and most convenient neighborhood. These Airbnbs in Trastavere are adorable on the inside and give you walkable access to dining, shopping, and sights, making them ideal locations for a unique Rome stay.
Quiet Roman Airbnb with balcony in Trastavere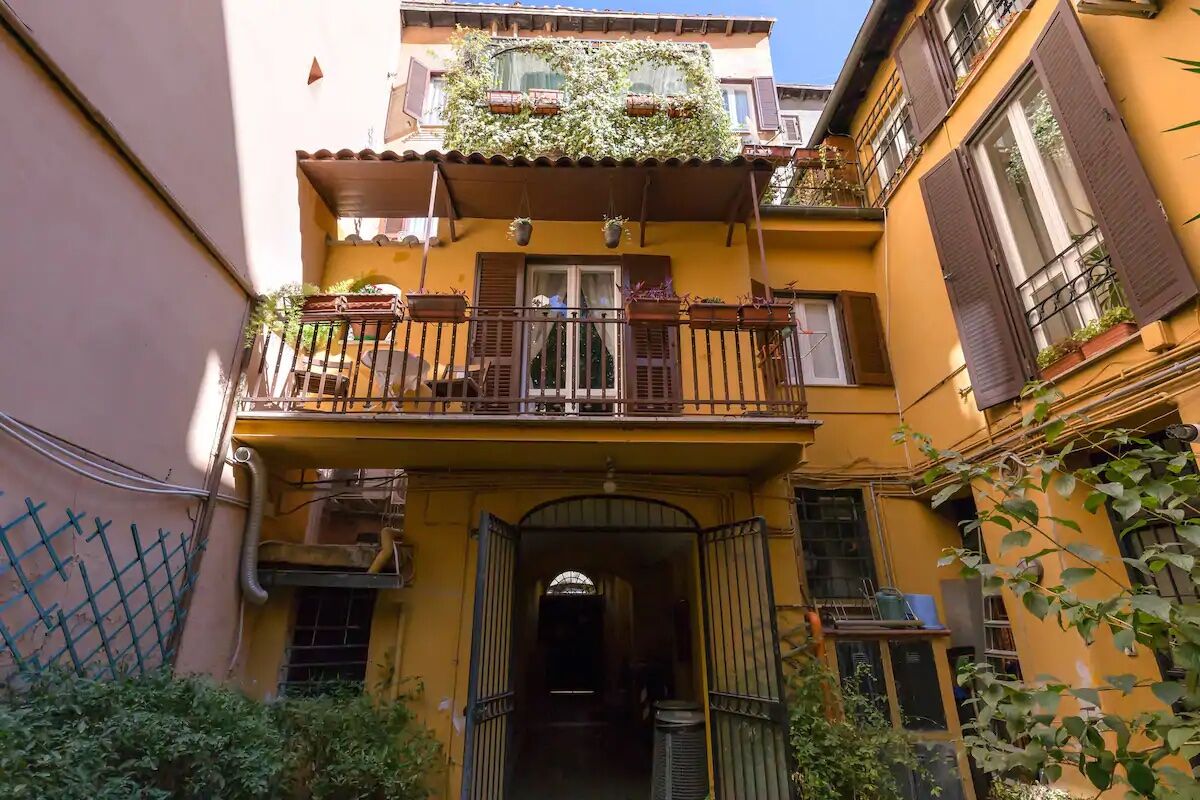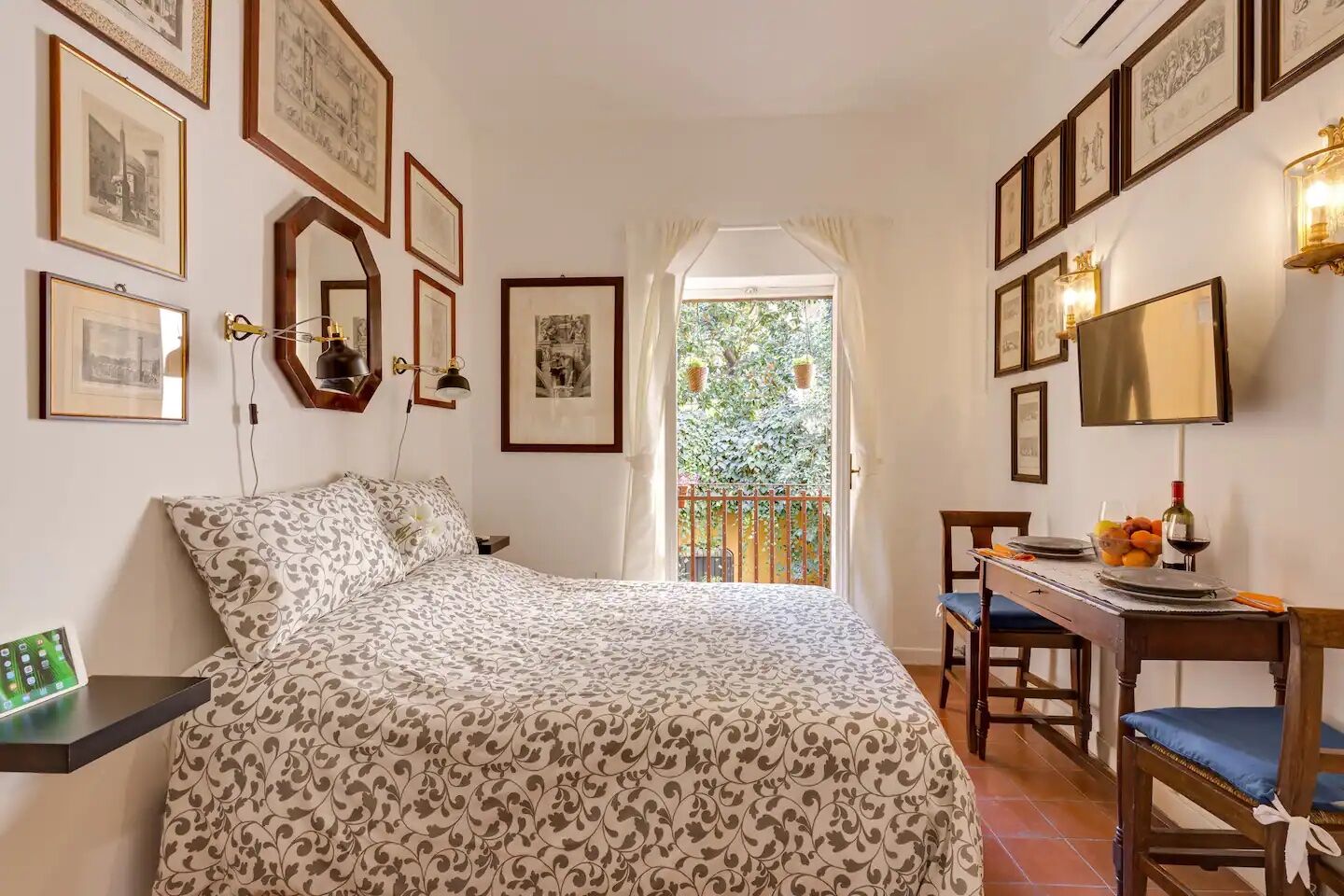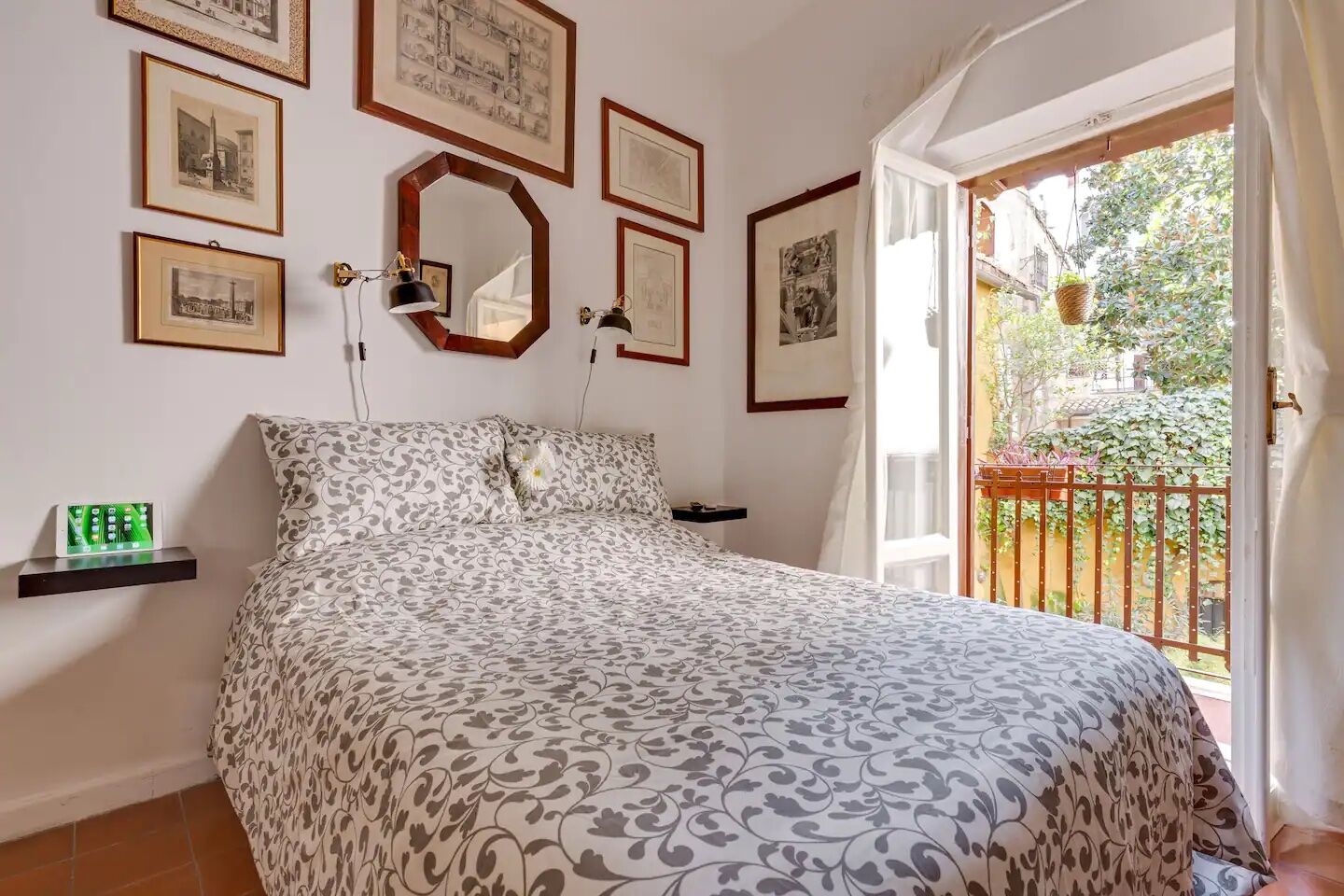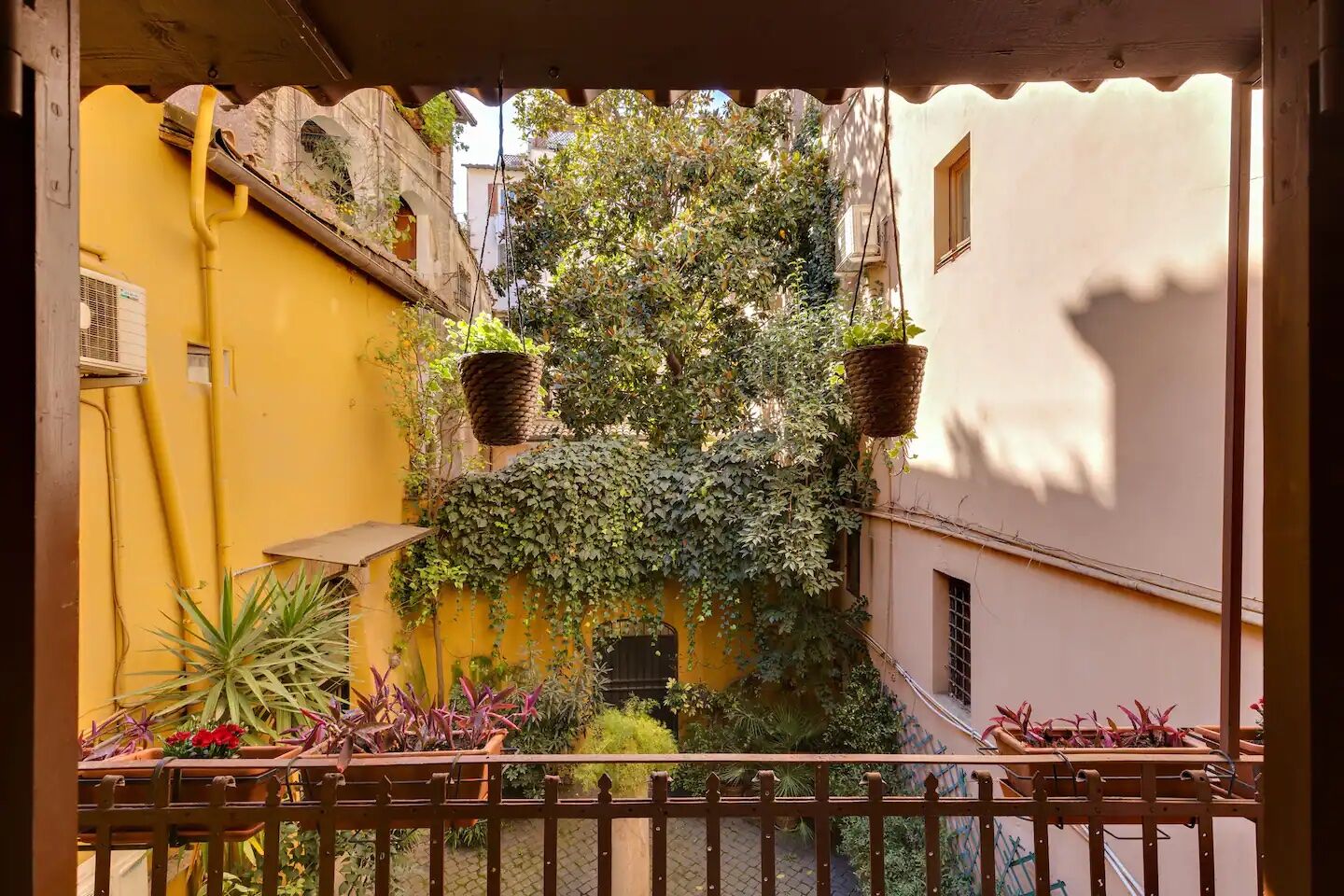 Finding peace and quiet in the city is not always a guarantee. This Trastavere, Rome Airbnb provides just that, without sacrificing any of the convenience of access to Rome's best attractions. The vibe of Rome's most beautiful neighborhood imbues this place with a unique ambiance that you won't find anywhere else. It's bedroom is cozy and warm, the garden is bright, and the kitchen is well-appointed. This place is perfect for a couple.
Two guests, one bedroom
Price: $102 per night
Historic Airbnb in charming Trastavere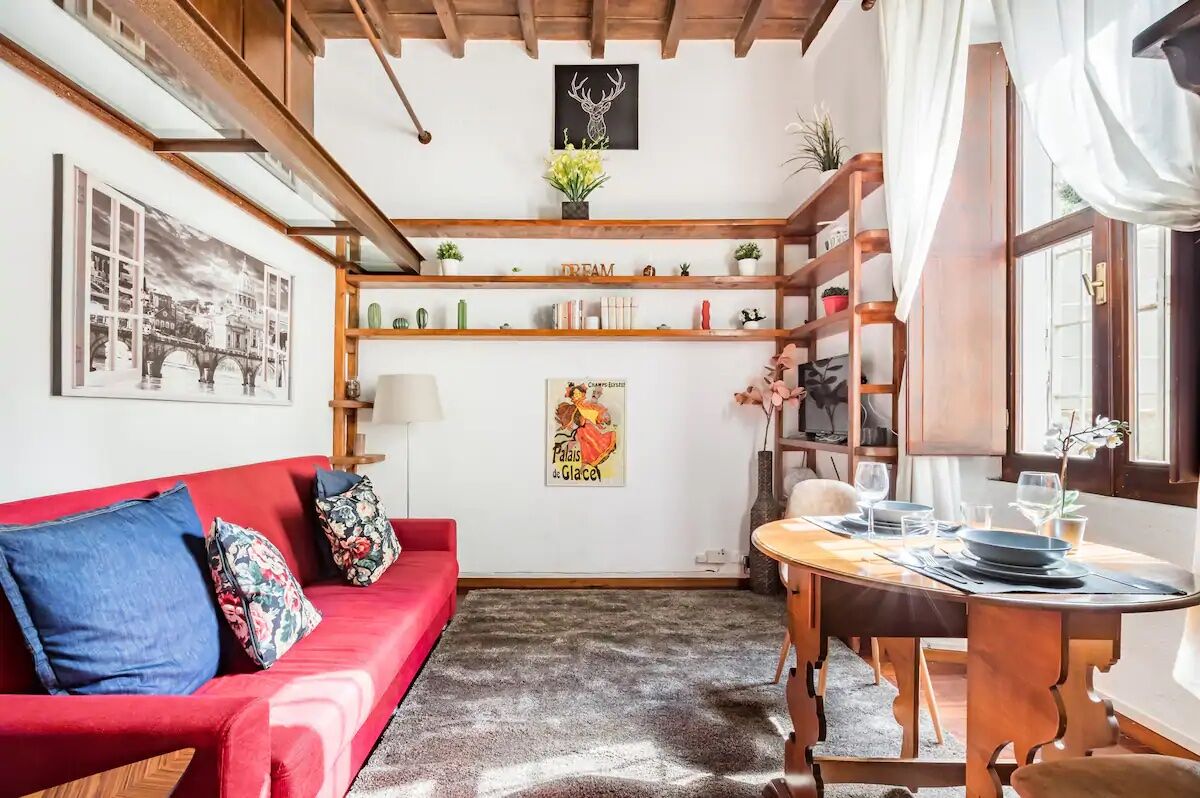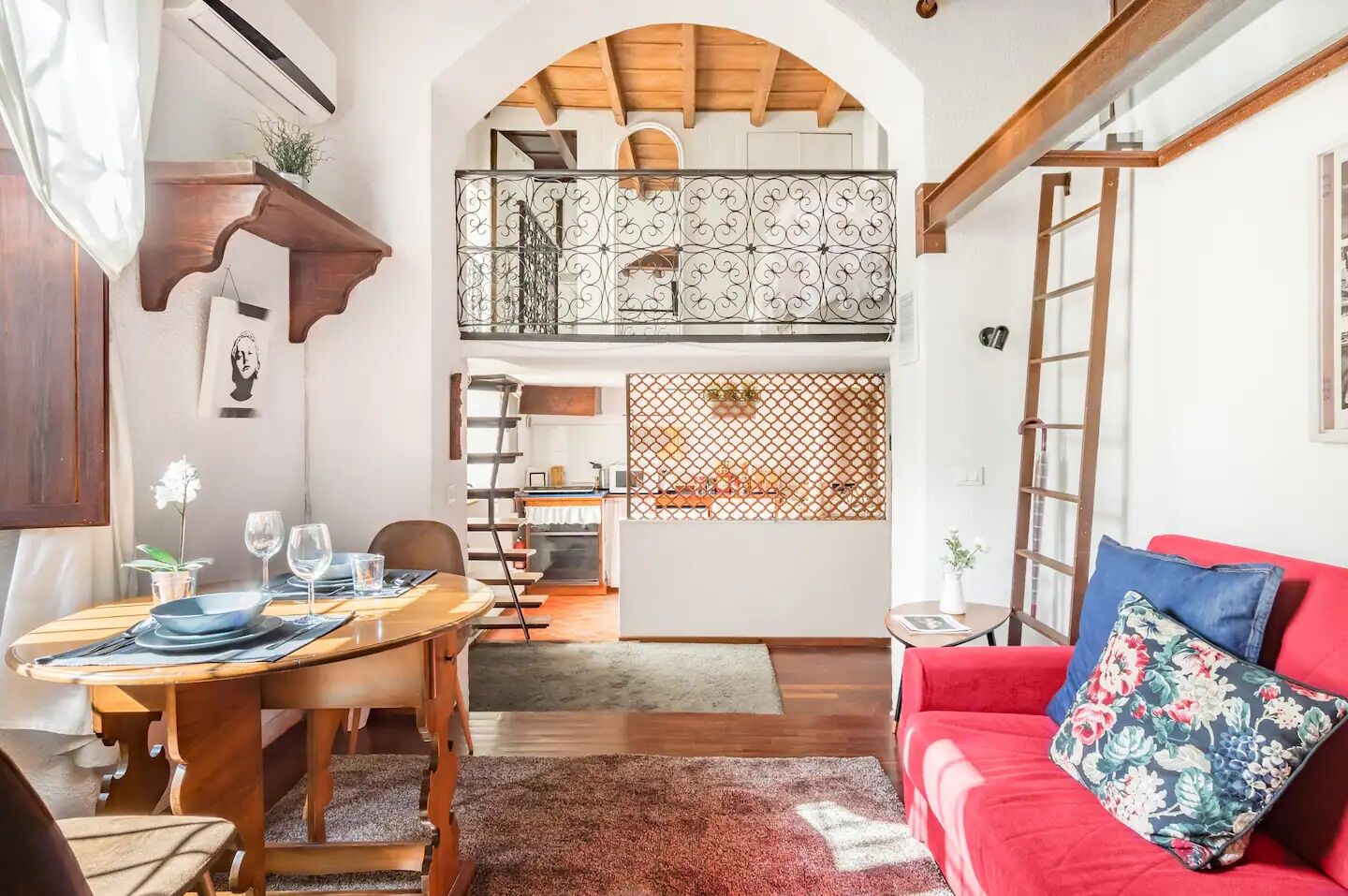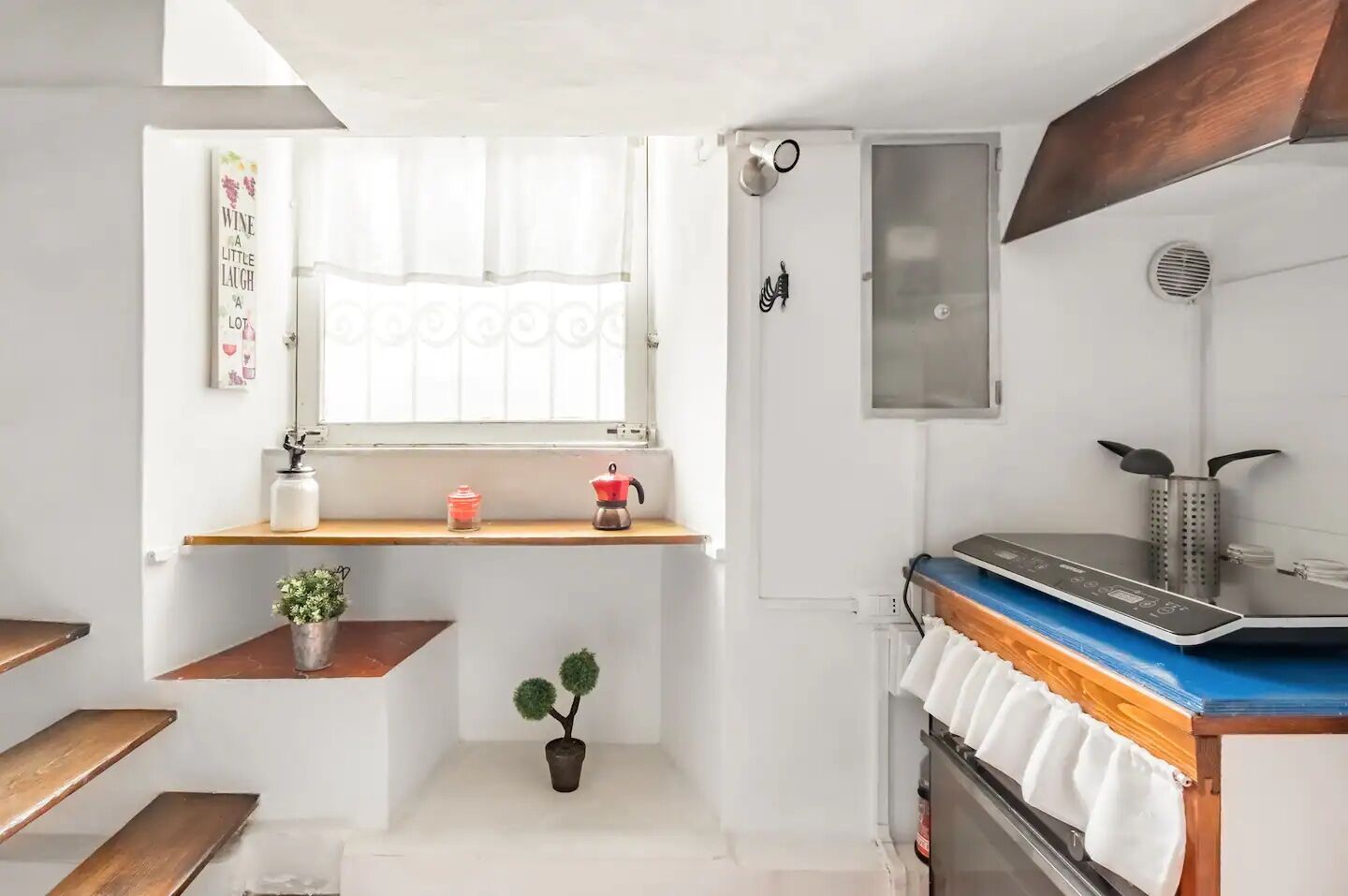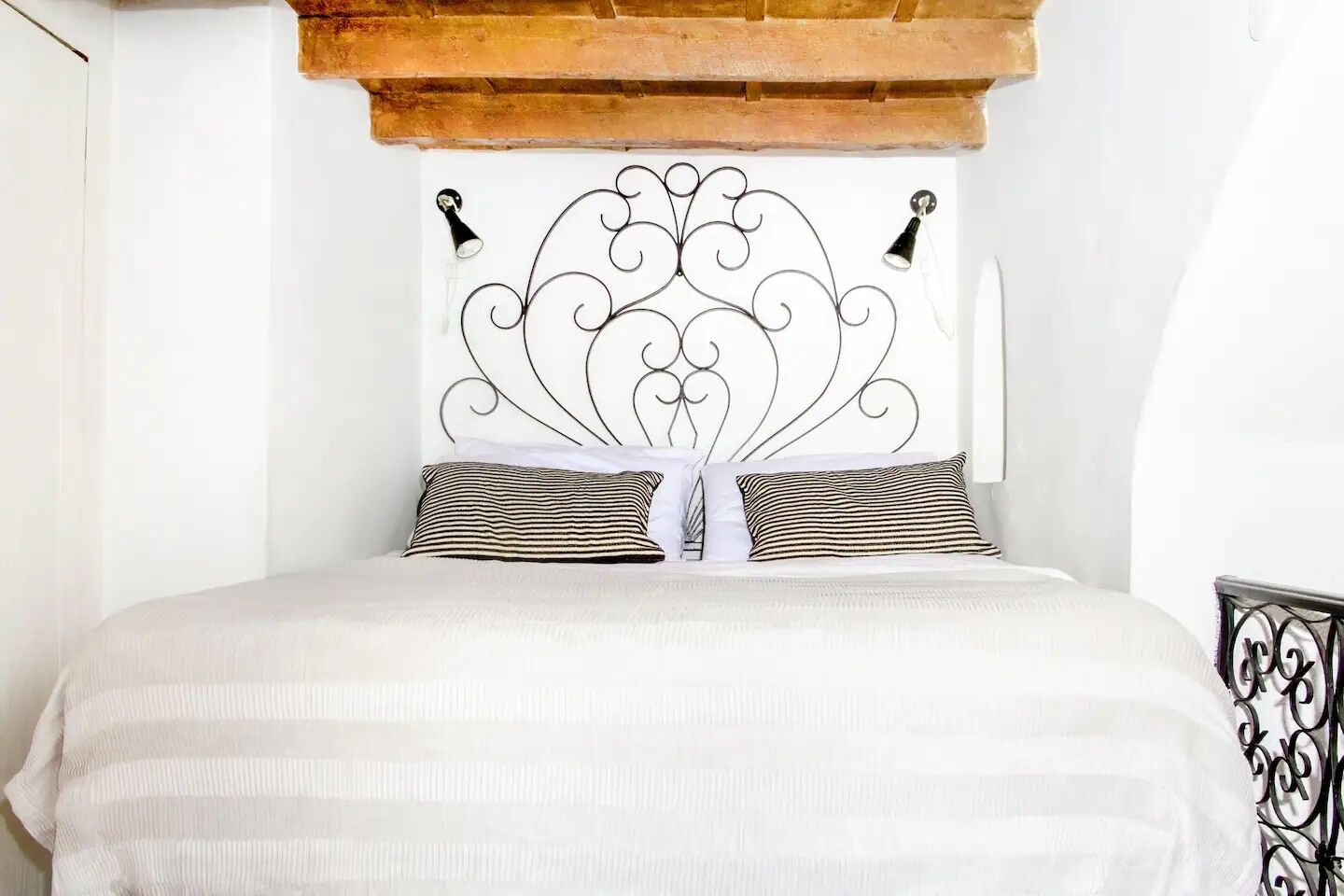 Convenience and cuteness have never come together so well. This Trastavere Airbnb puts you right in the heart of the neighborhood, but we suspect half your photos will be of the inside of the unit. It's cozy and welcoming, in a historic building and with a grand loft. Getting everywhere in the area from here is a but a short stroll.
Four guests, one bedroom
Price: $104 per night