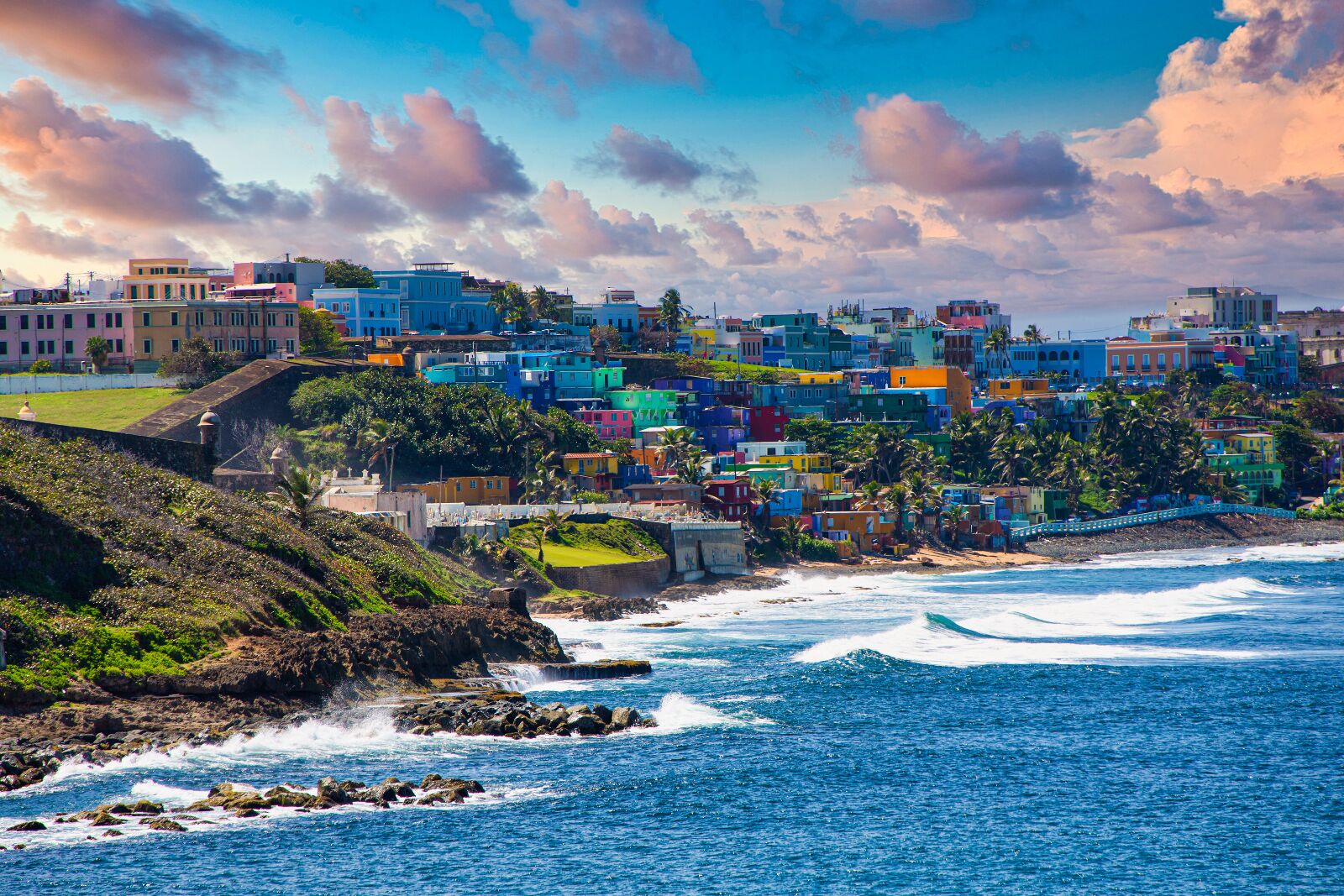 Puerto Rico is a Caribbean island that is rich in culture and history. The island offers many activities and attractions for visitors, including pristine beaches, world-class surfing, stunning architecture, and delicious food. While many people think of Puerto Rico as an expensive destination, there are many affordable things to do on the island. And one of the best parts is if you're a US citizen, you don't even need a passport to get there. Avid traveler Alva Vaz shares his tips for the three best places to explore in Puerto Rico on a budget so that you don't have to break the bank to enjoy it.
1. Explore Old San Juan
Old San Juan is the capital of Puerto Rico, a UNESCO World Heritage Site, and one of the oldest cities in the Americas. The city is full of Spanish colonial architecture, vibrant streets, museums, galleries, and restaurants. Visitors can explore the city on foot or take a horse-drawn carriage ride around town. Many of the city's attractions are free or have an inexpensive entrance fee, making it easy to spend a whole day exploring everything this historic city offers.
2. Spend a day at Crash Boat Beach
Crash Boat Beach is one of Puerto Rico's most popular beaches. The beach got its name from the boats that were used to crash into the reefs during World War II. Today, the beach is a great place to relax, swim, sunbathe, and people-watch. Visitors can also go snorkeling or boating. The entrance fee to the beach is only $2 per person. For a free beach, head to Flamenco Beach on the island of Culebra. This beach has crystal-clear water and powdery white sand, and it is the perfect place to relax and soak up the stunning views.
3. Visit El Yunque National Forest
El Yunque is the only tropical rainforest in the US National Forest system. The forest is home to many different species of animals, plants, and trees — as well as hiking trails and waterfalls. Admission to the forest is free, making it an excellent activity for visitors on a budget. Two of the best hikes are Mount Britton Tower and the El Yunque Rock Trail, which have great forest and coastal views. You can even take a dip in the Mameyes River to cool off after the hike.
Why spend your hard-earned vacation money on overpriced tourist traps when there are so many great things to do in Puerto Rico on a budget? From exploring the island's natural beauty at El Yunque National Park to soaking up the sun at Crash Boat Beach to strolling through the streets of Old San Juan, there are plenty of ways to have a great time without spending a lot of money. And it's a versatile enough destination that there's plenty to do year-round.