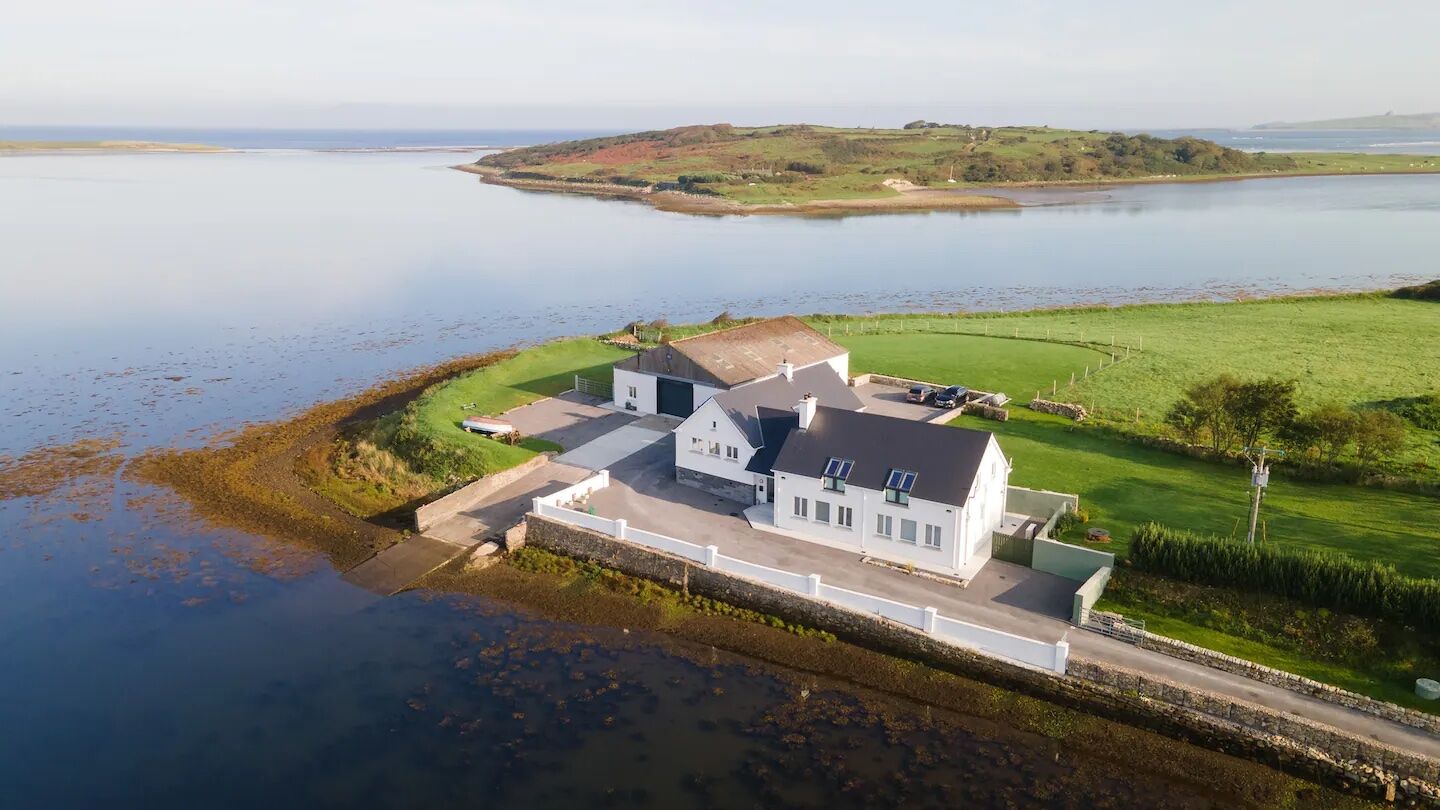 Airbnb's Winter Release has made it easier to search for barrier-free vacation homes suitable for wheelchair users and those with mobility issues. Properties included in the Adapted category are verified by Airbnb, with features including step-free entry into the home, bedrooms, and bathrooms as well as wide doorways and accessible parking spaces. We've rounded up the most beautiful Adapted Airbnbs from Greek islands to remote cabins, optimized for comfort.
We hope you love the stays from the Airbnb Adapted category! Just so you know, Matador may collect a small commission from the links on this page if you decide to book a stay. Listed prices are accurate as of the time of publication.
Bliss Villa with heated pool and best location – Lake Worth, Florida, United States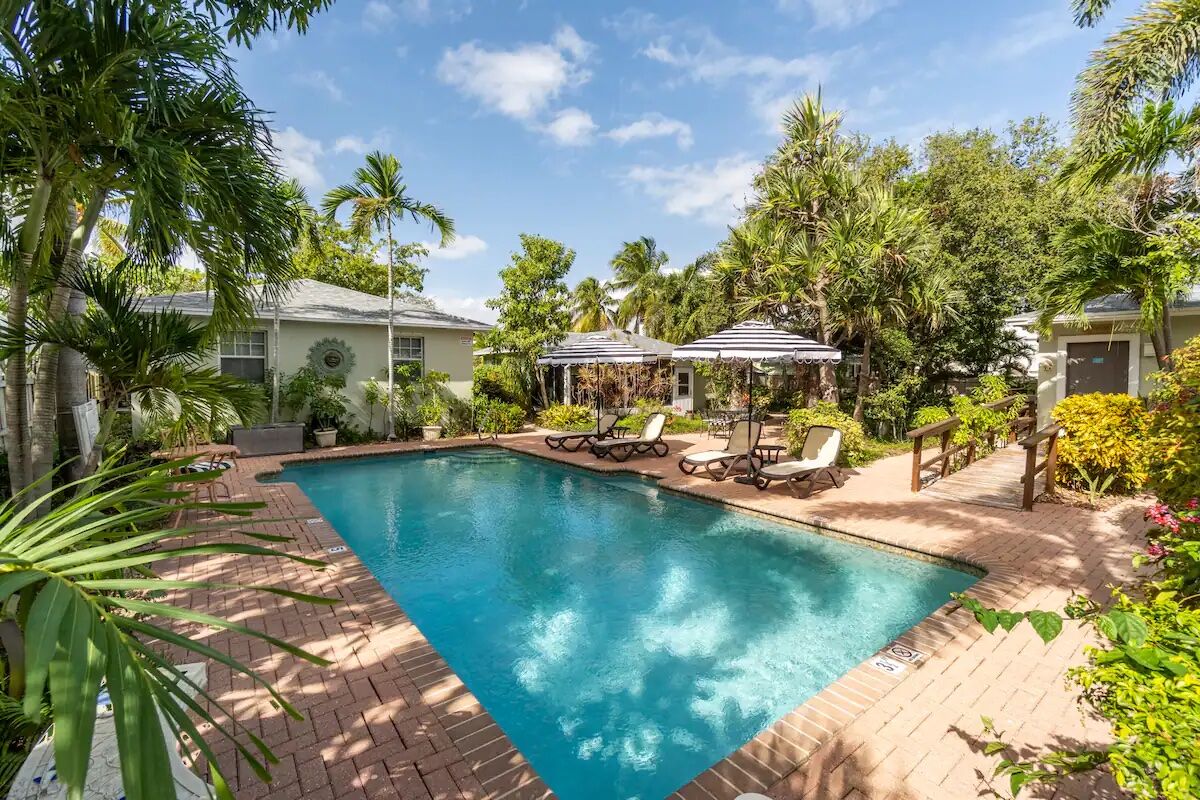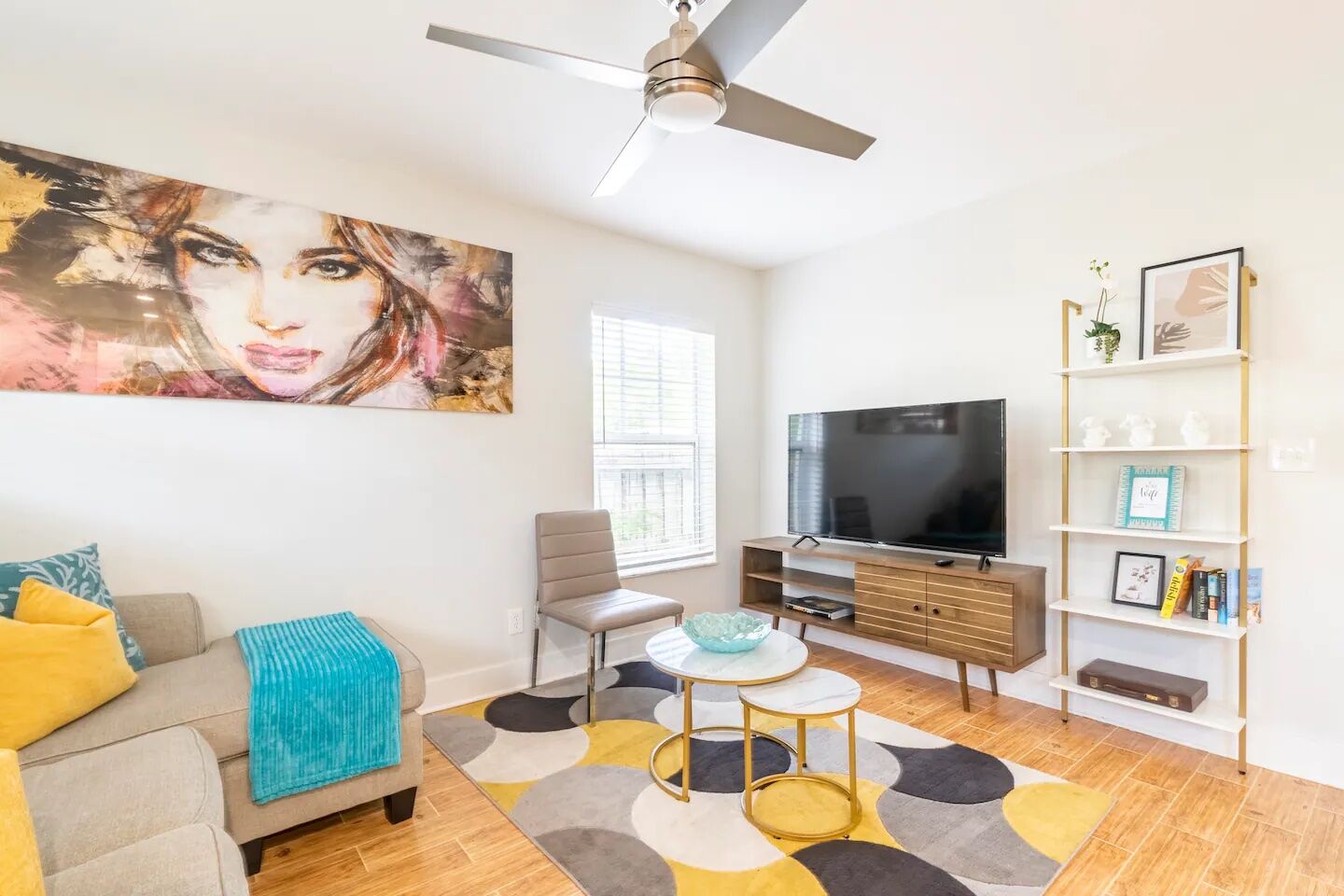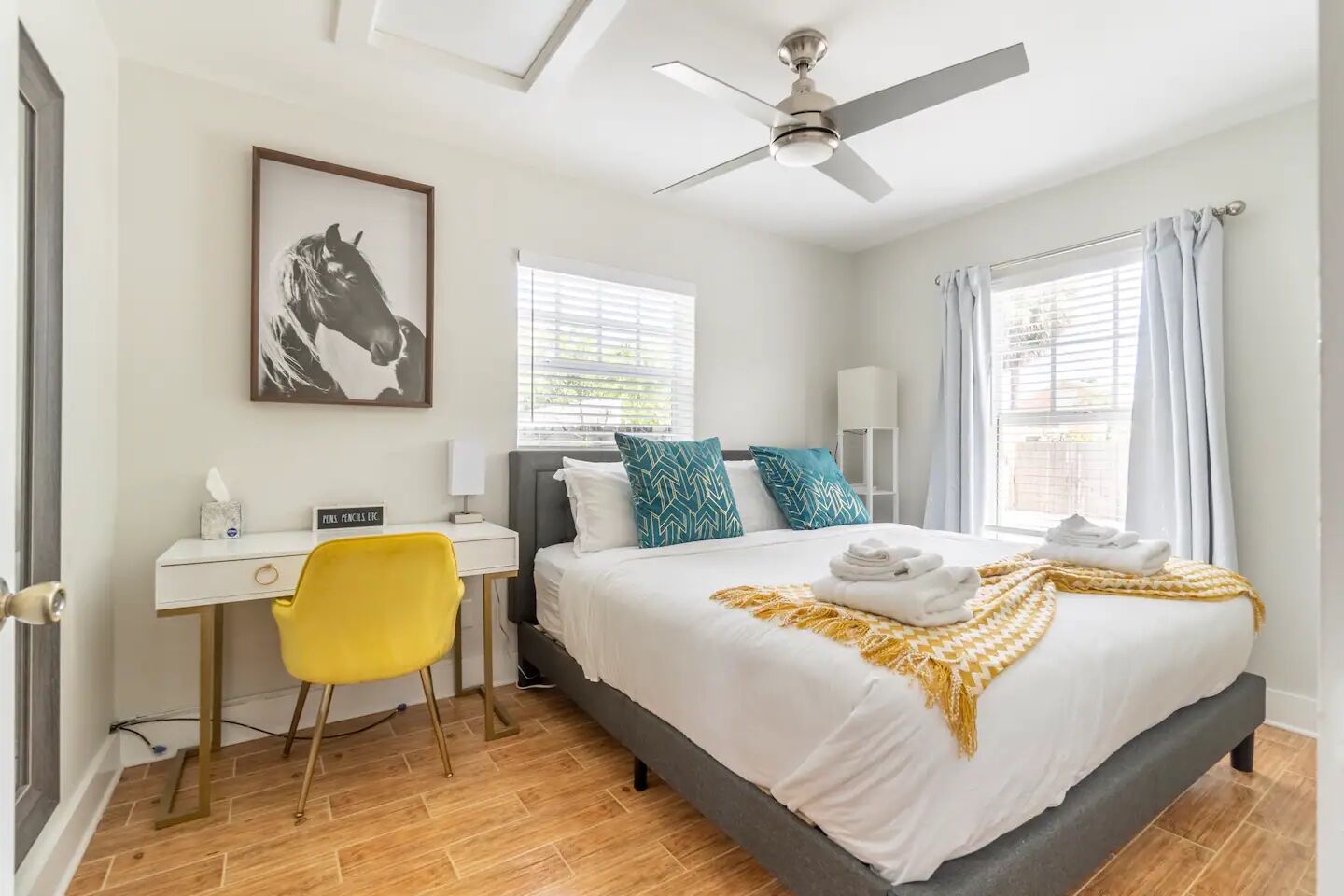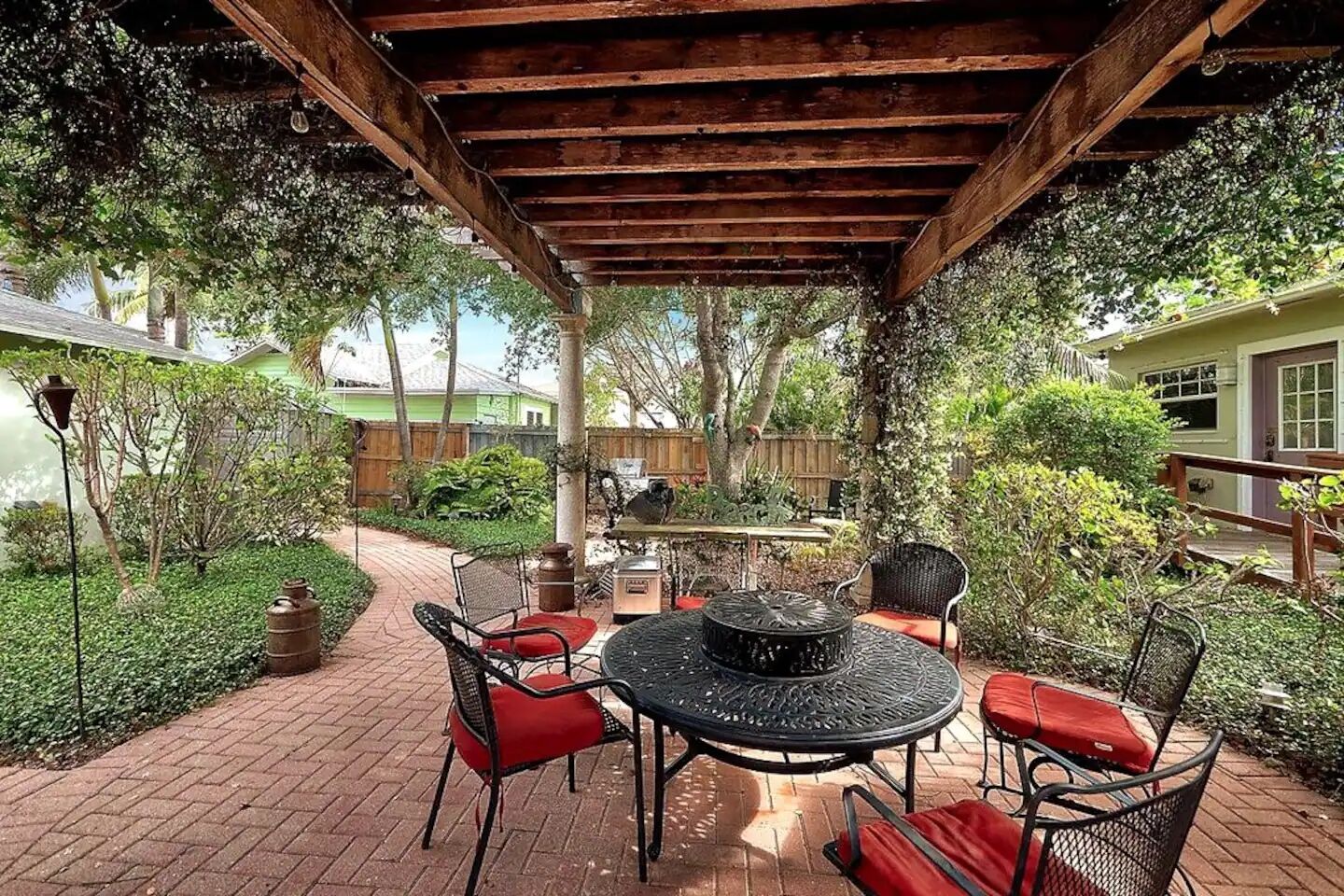 Freshly renovated, this contemporary vacation rental is a stone's throw from the cafes, parks, and beaches of downtown Lake Worth, Florida. The one-bedroom villa is step-free and comes with an accessible parking space and a low sink. During your stay, you'll share the tropical gardens, cabana, and heated pool with the occupants of three other self-contained bungalows at this tranquil resort-style compound.
Four guests, one bedroom
Price: $330 per night
Cedar Peak – two-bedroom barrier-free chalet – Grand Étang, Nova Scotia, Canada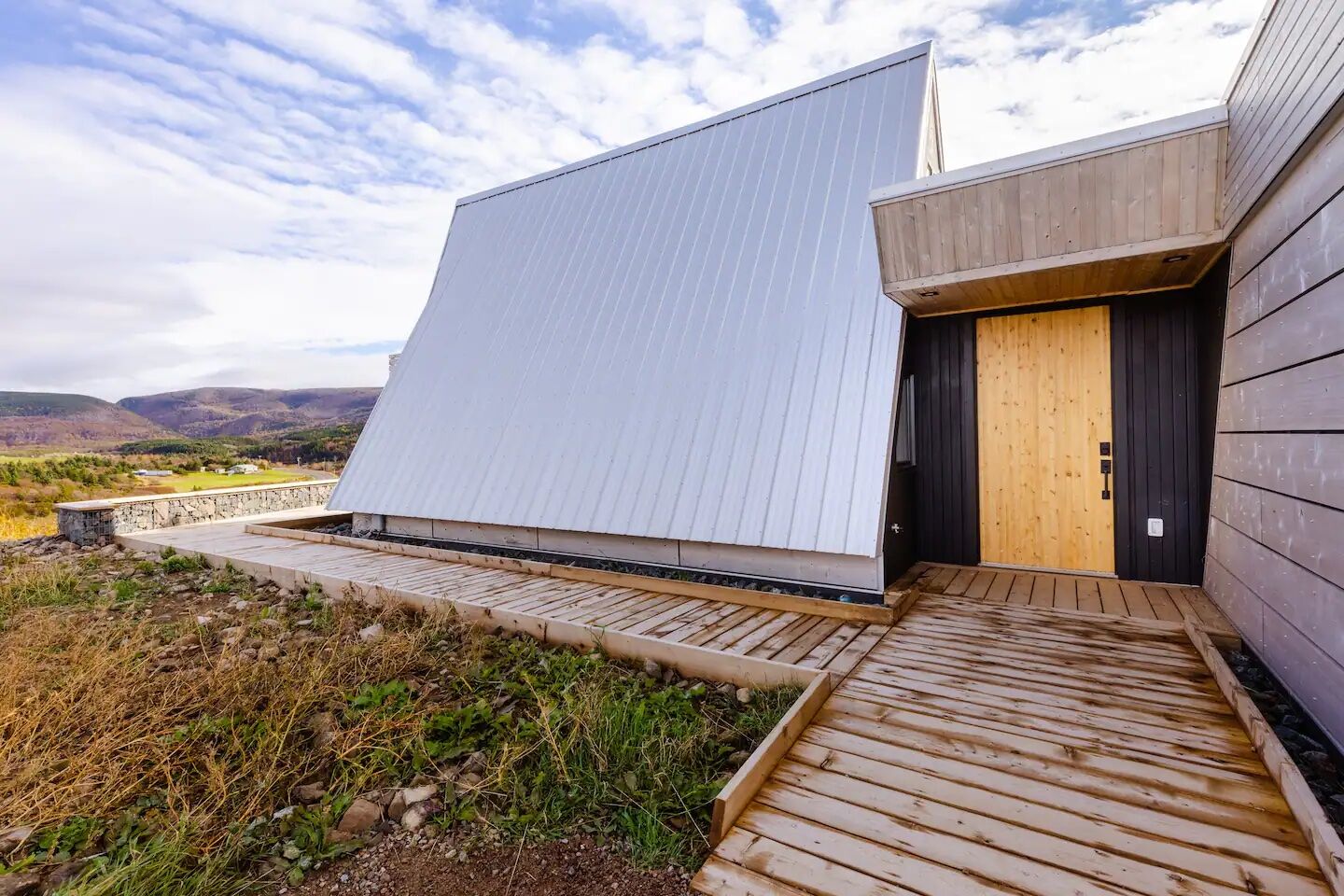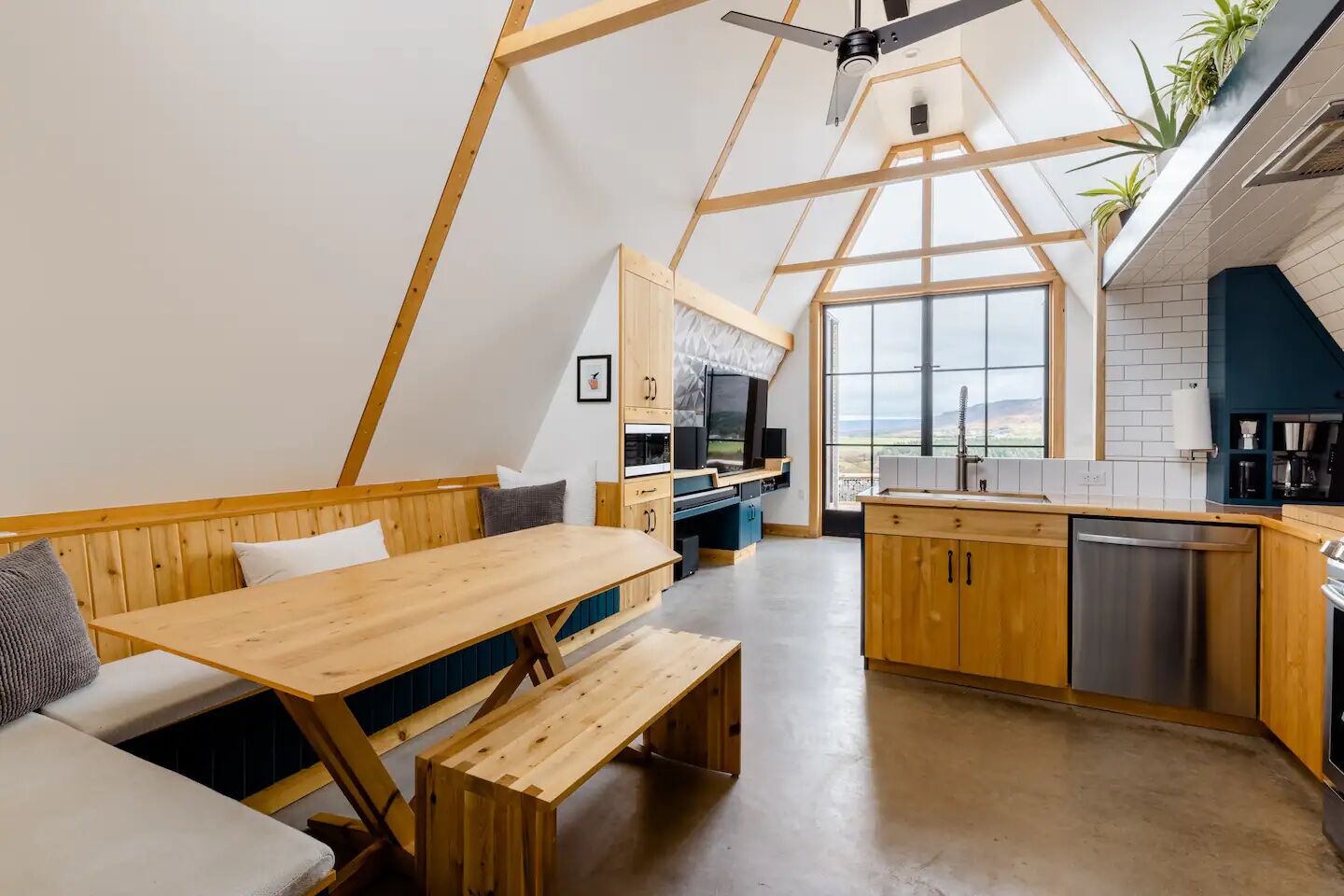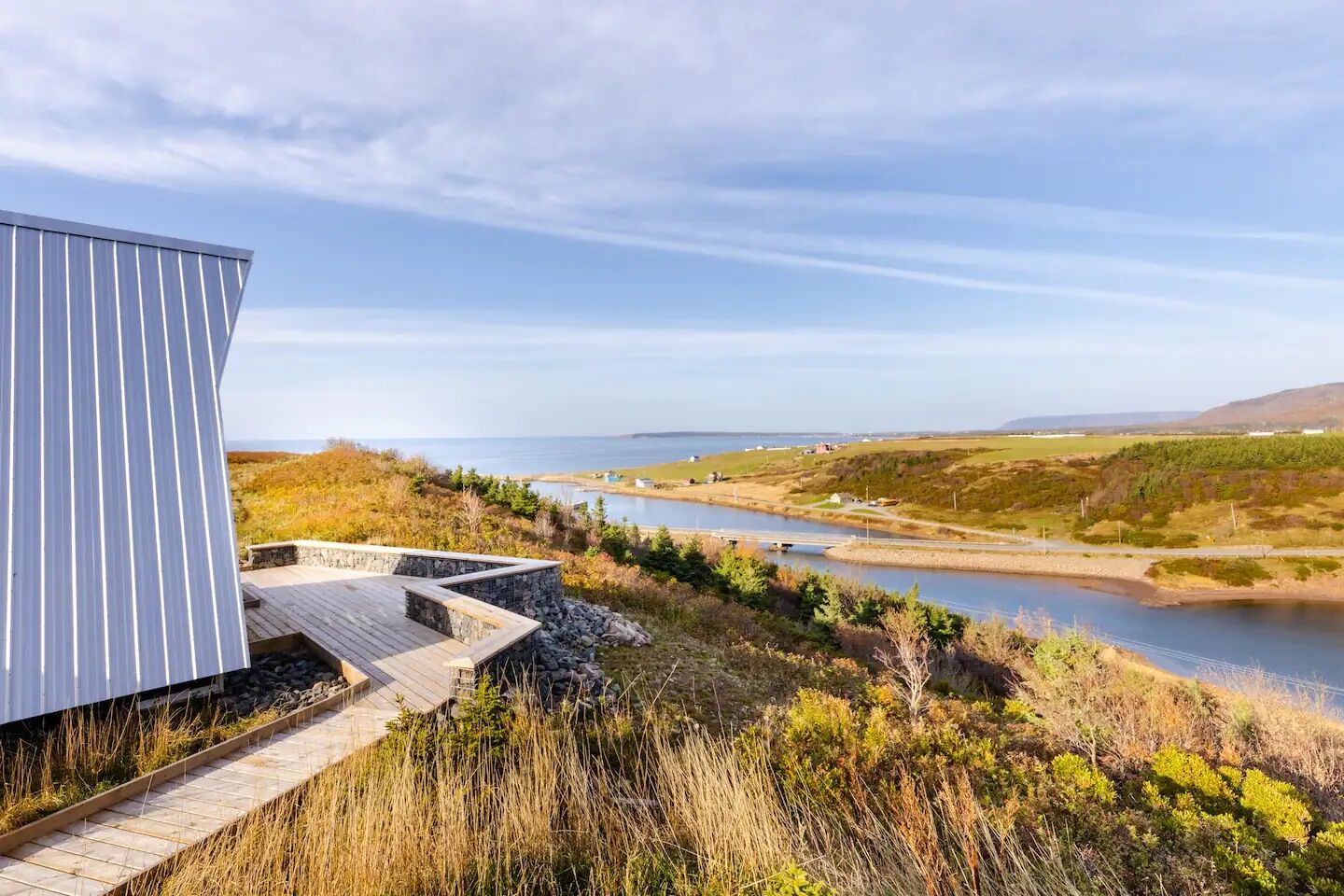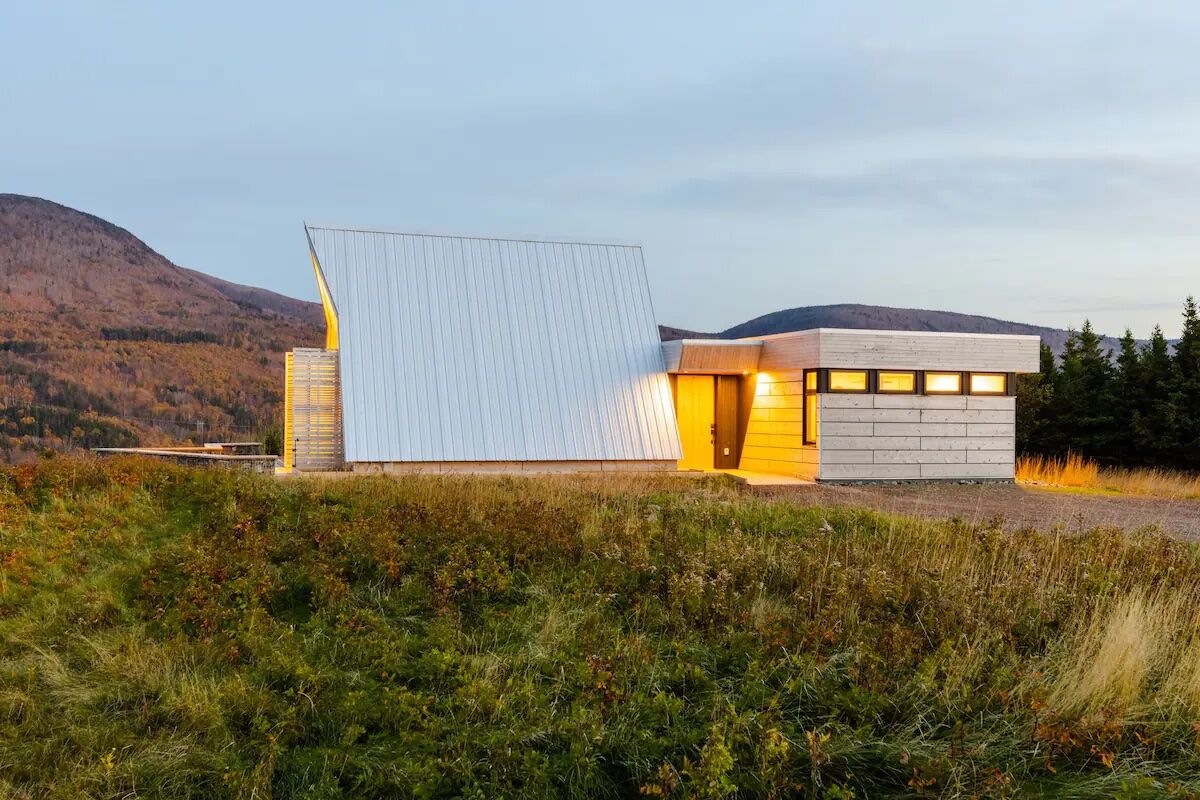 Perched high on a ridge, this Adapted Airbnb in Nova Scotia offers unparalleled vistas over Grand Étang which make it worth waking up for sunrise. Custom-designed to be fully accessible to wheelchair users, the chalet is a take on the classic A-frame. The open-concept space is free from steps and obstructions, with a 13-foot window allowing the natural light to steam through. Follow the wraparound boardwalk to the panoramic viewing platform overlooking Squirrel Mountain.
Four guests, two bedrooms
Price: $295 per night
Wheelchair-friendly Villa Dioni with private pool – Tsoukalades, Lefkada, Greece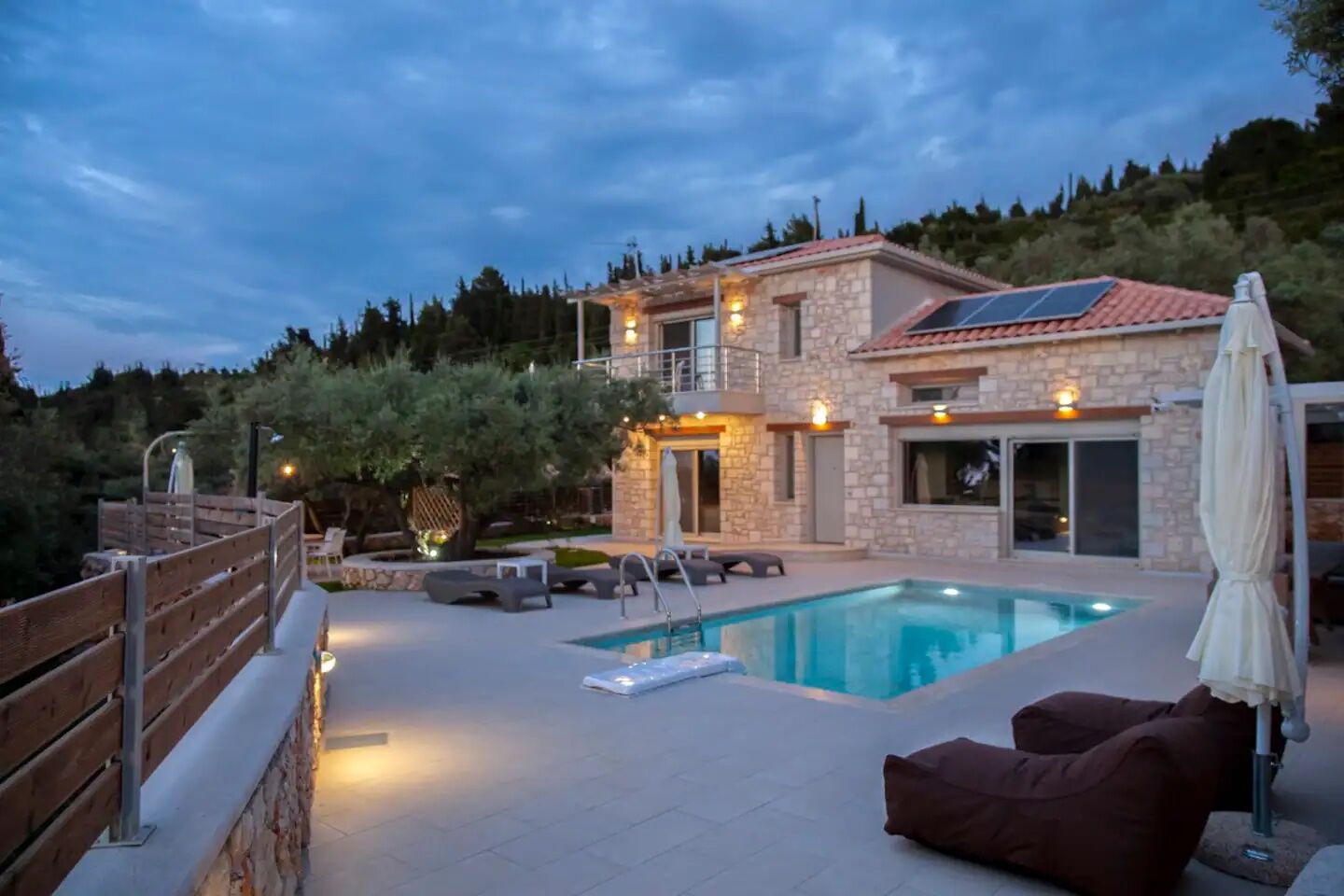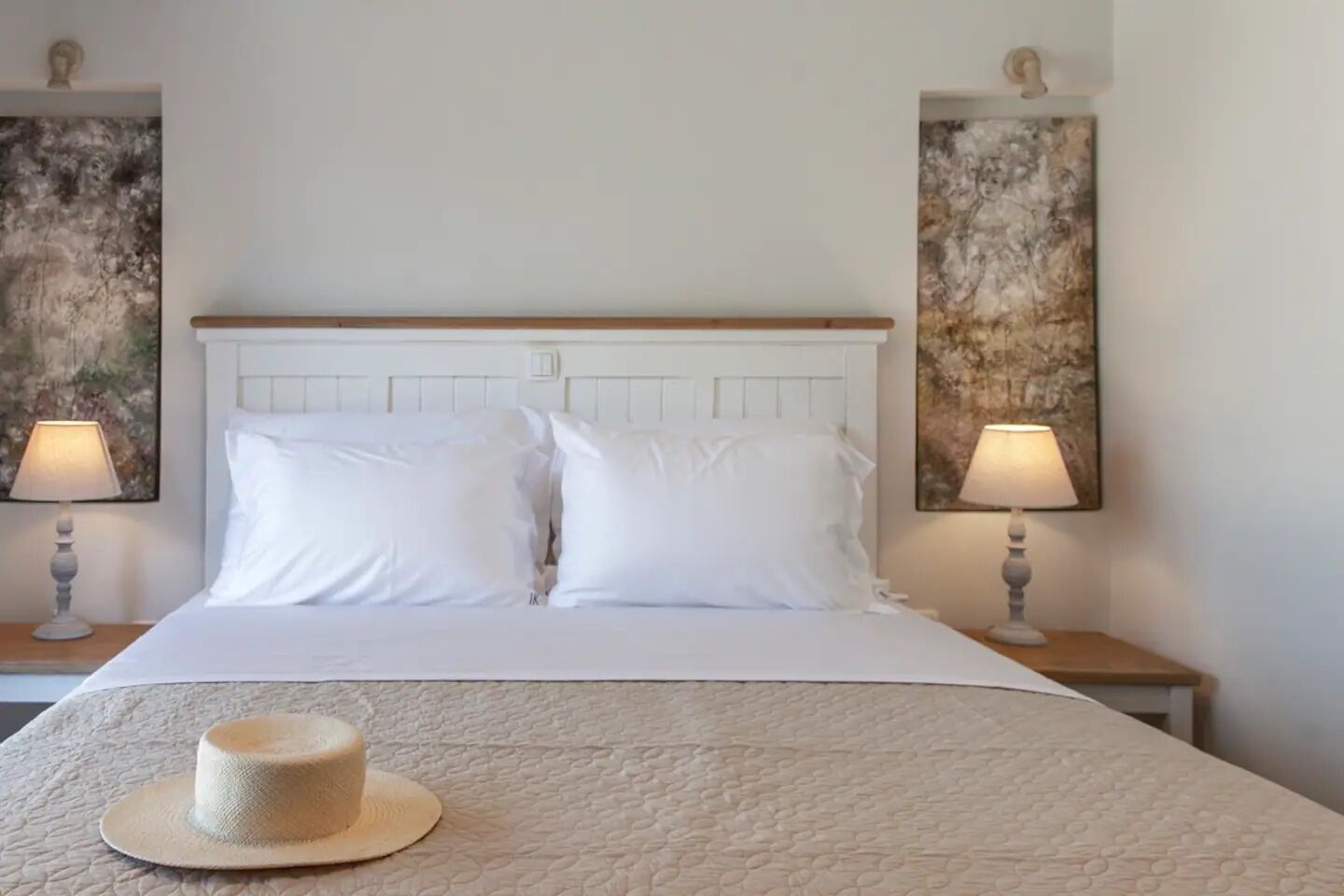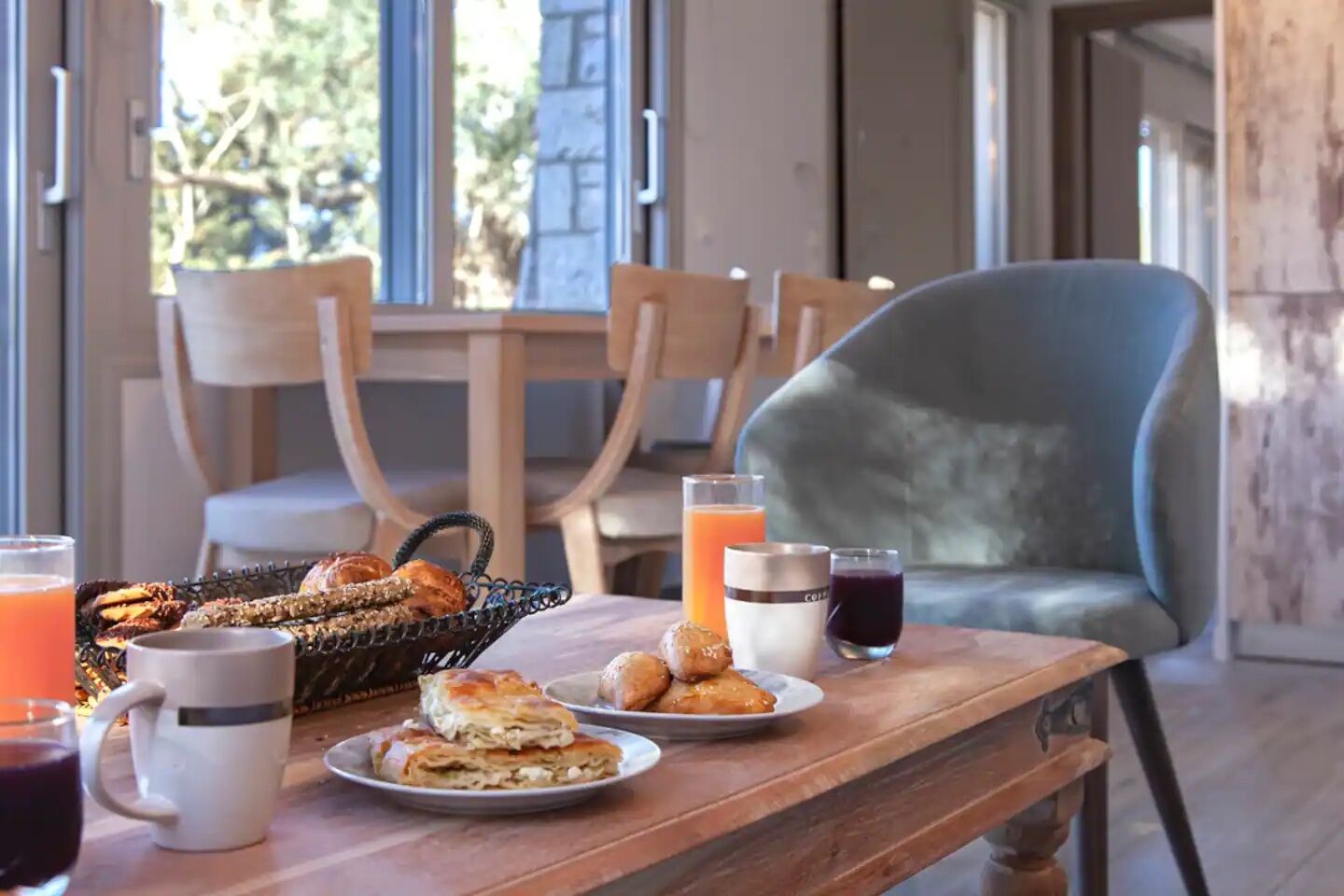 Located on the west coast of Greece on the island of Lefkada, this Adapted Airbnb villa with a private garden and pool is the perfect place to unwind under the Mediterranean sun. The ground floor double bedroom is attached to its own bathroom, both of which are fully wheelchair-friendly while widened doors are verified. Less than five minutes in the rental and you'll be at the gorgeous beaches of Tsoukalades.
Six guests, three bedrooms
Price: $265 per night
Surrounded by greenery – Carbonera, Veneto, Italy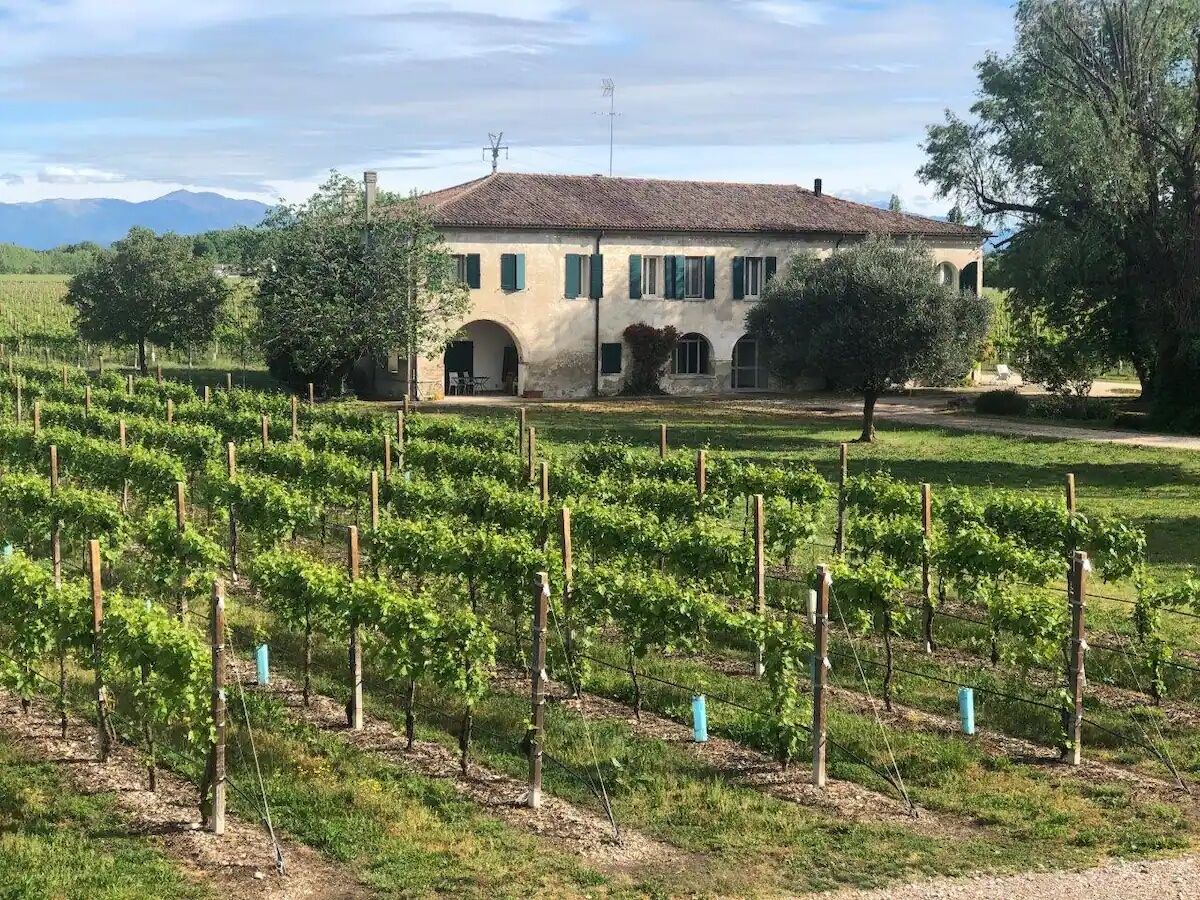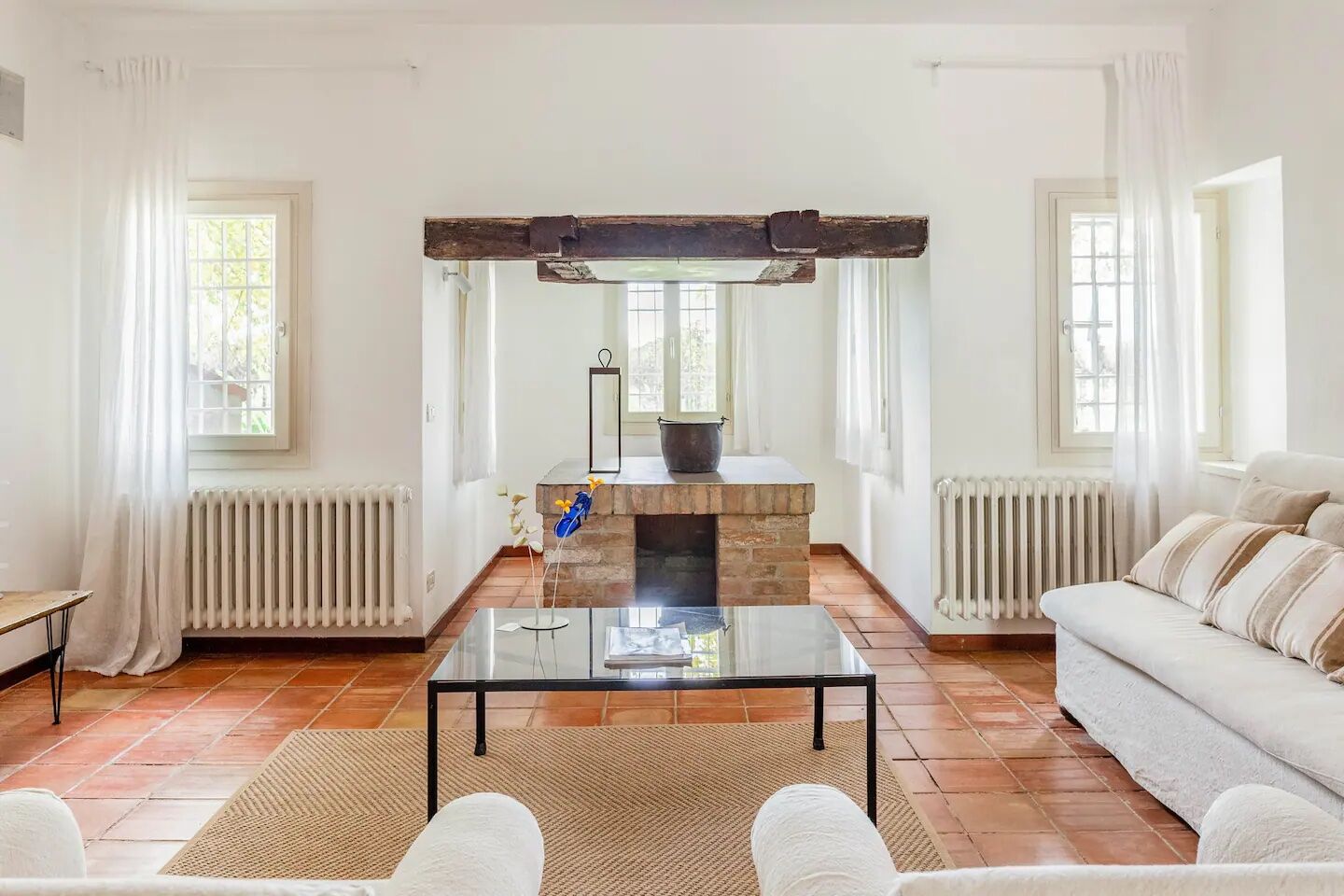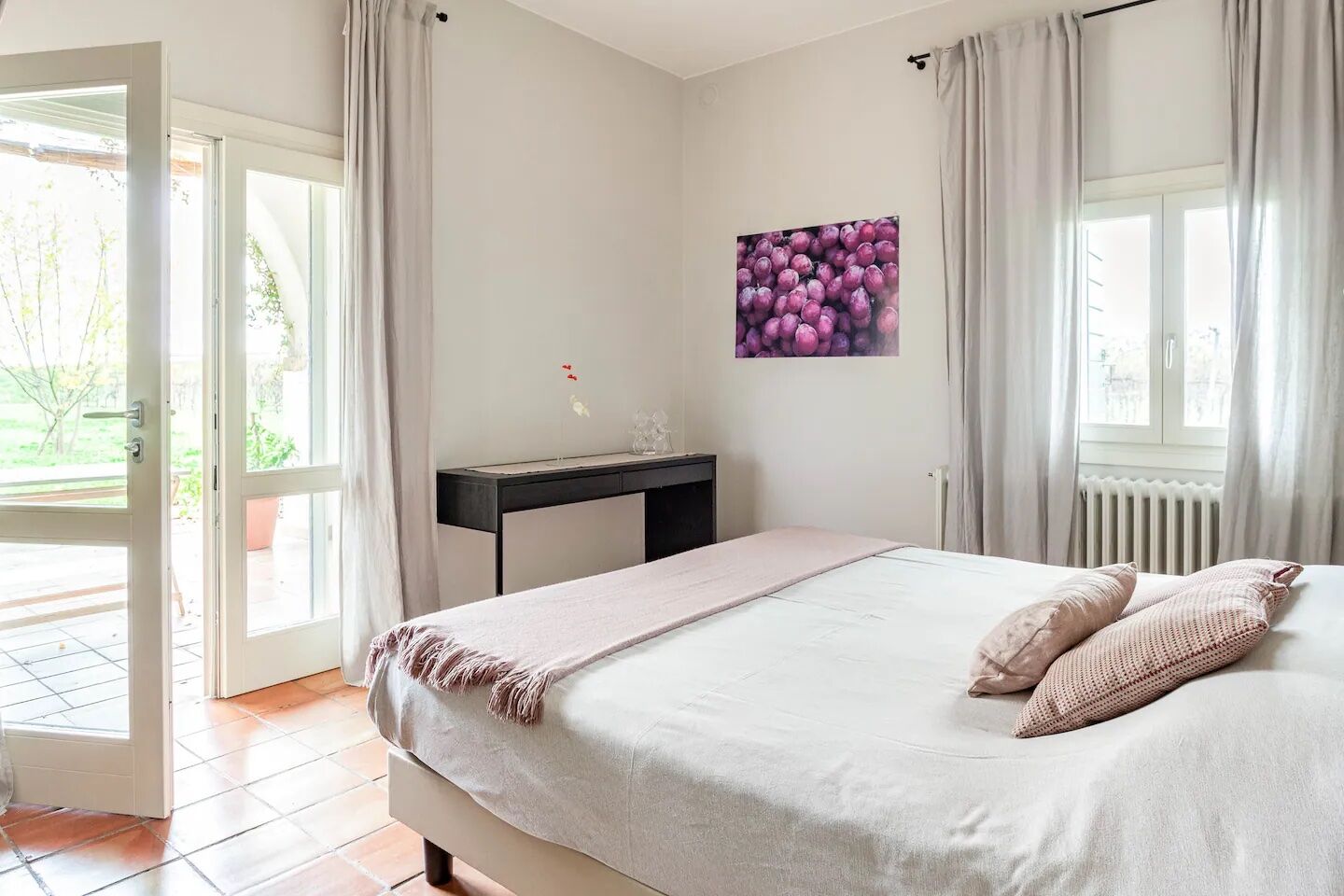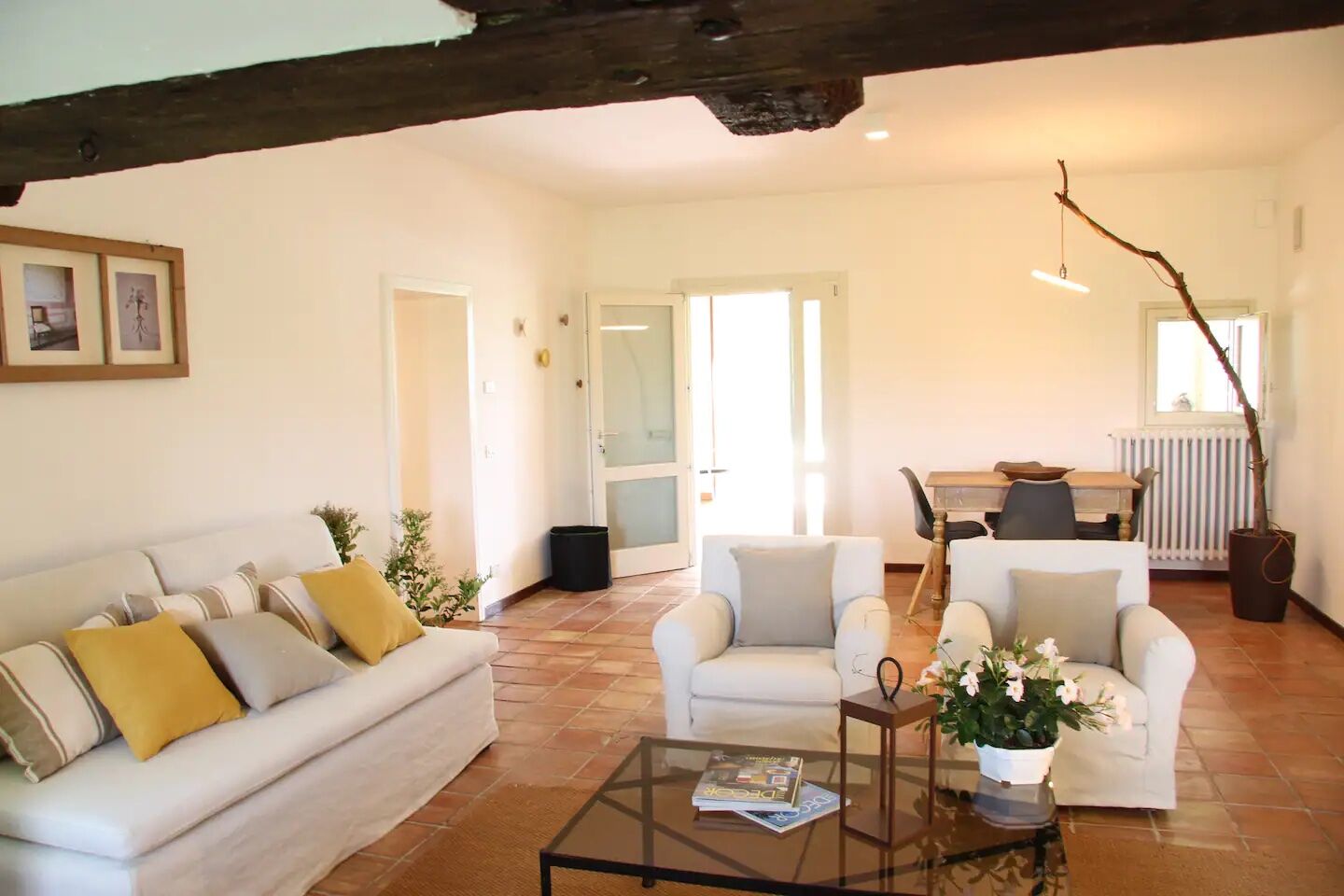 This charming four-bedroom apartment is located on the ground floor of a historic farmhouse encircled by vineyards. Accessibility features include step-free access, wide doorways, and a shower with seating. Interiors are decorated in neutral hues with original features including wooden beams. Outdoors, you are welcome to make full use of the lawn and patio – there really isn't a better place for sipping a glass of Chianti.
Eight guests, four bedrooms
Price: $218 per night
Lake and mountain views at Lake Havasu – Lake Havasu, Arizona, United States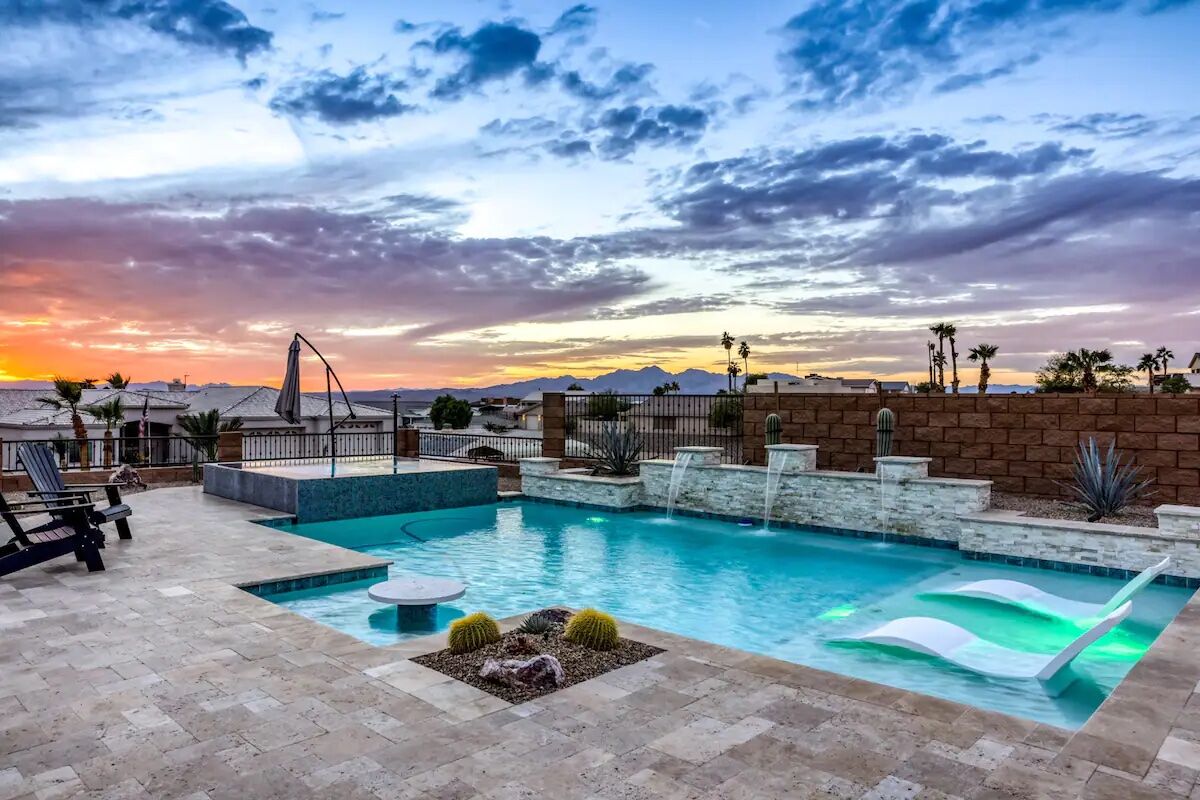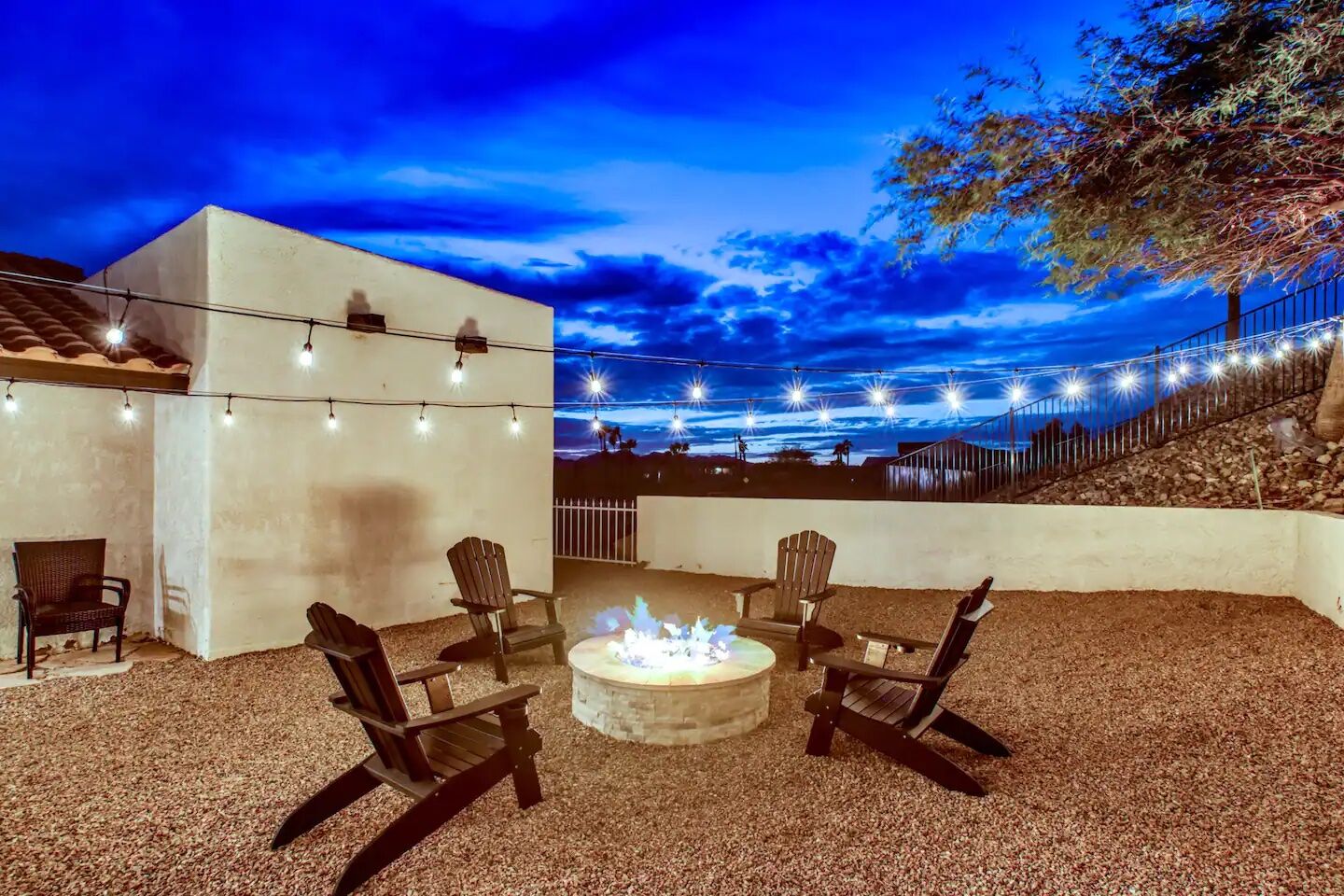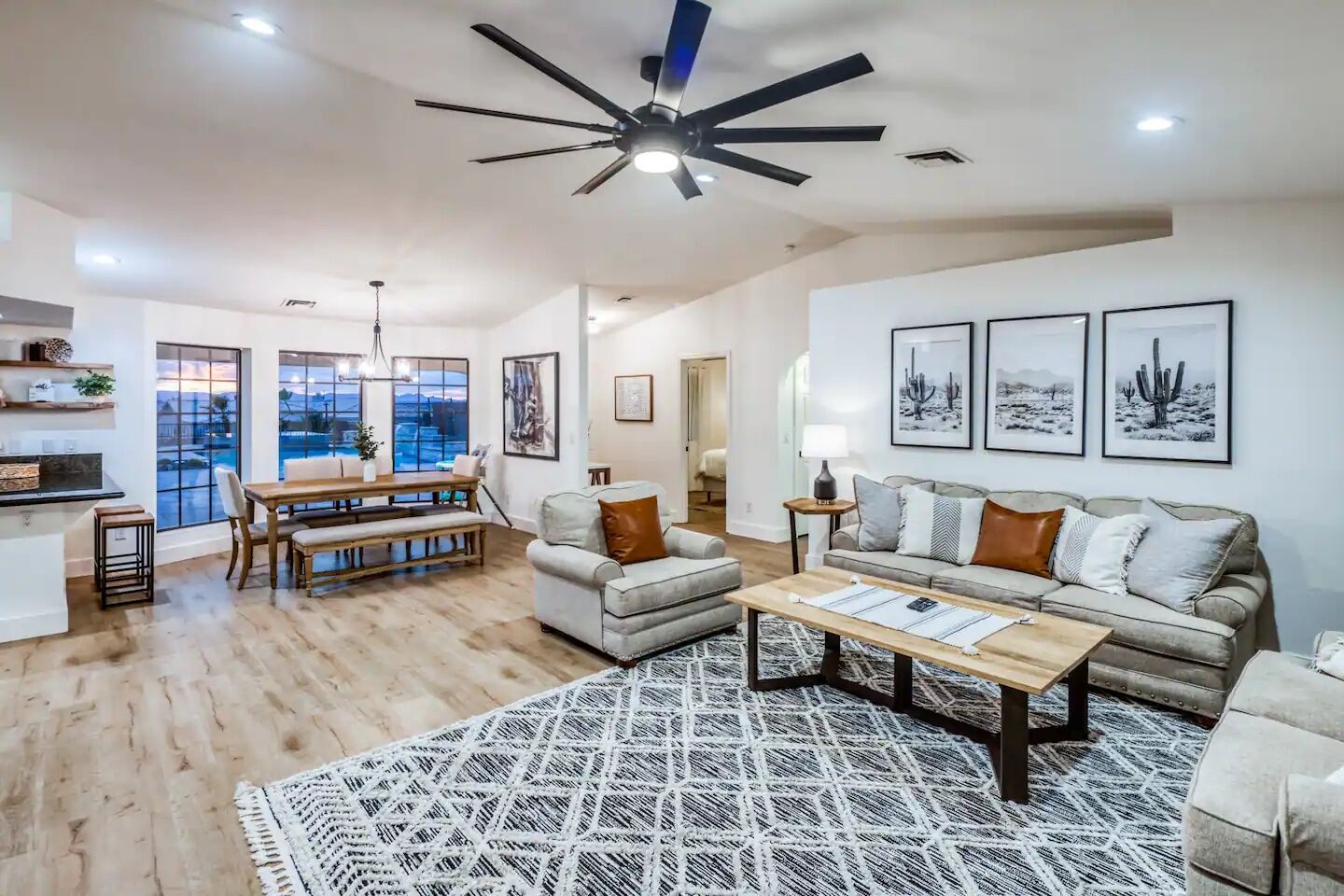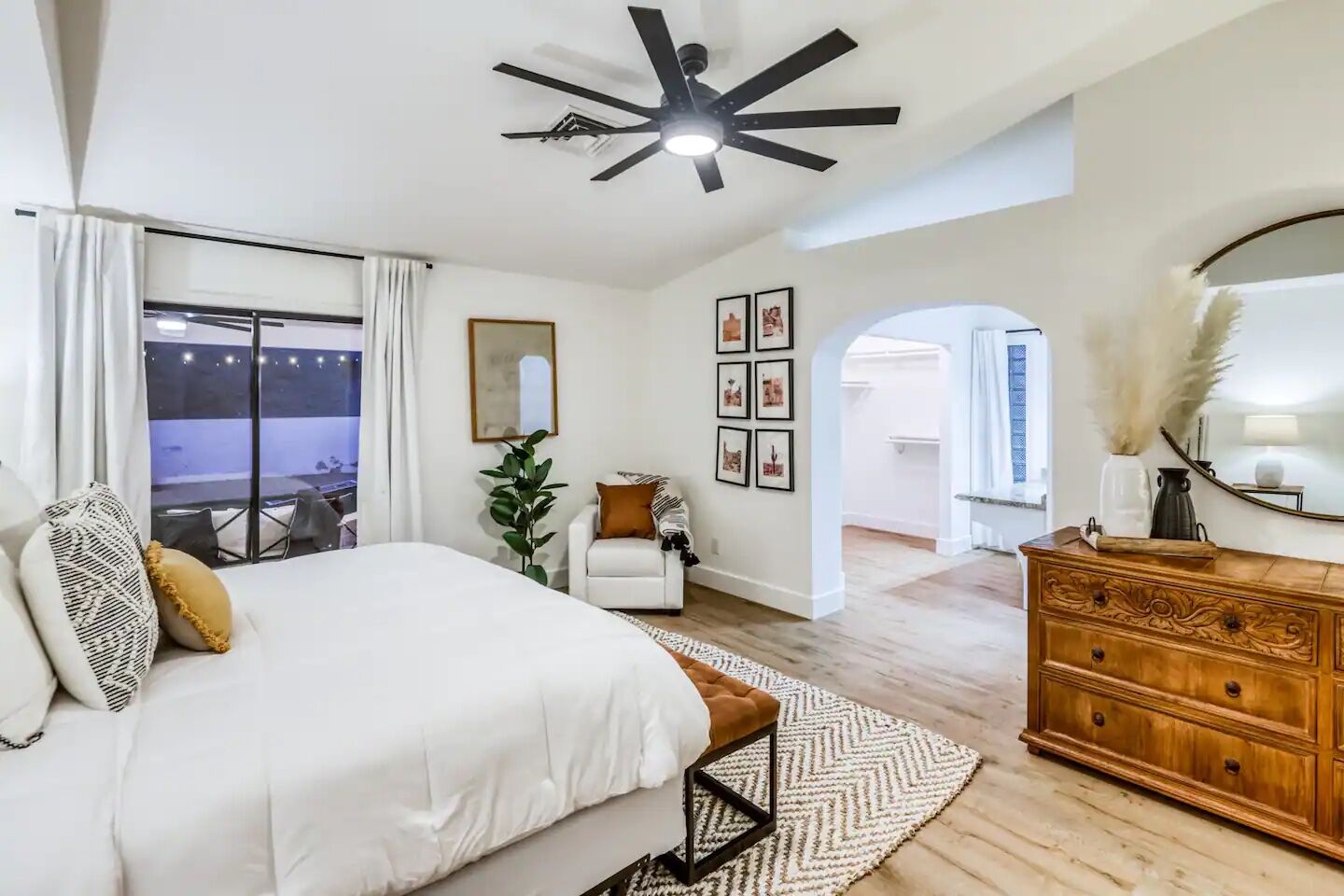 This no-step Airbnb villa in Lake Havasu, AZ, is spread over one floor. Rental includes accessible parking while the shower is barrier-free with seating and grab bars. Immaculately decorated with modern bohemian decor, the home is a treat inside and out. Amenities in the backyard include a private pool with waterfalls and in-pool loungers, a hot tub, a fire pit, and yard games.
Ten guests, three bedrooms
Price: $398 per night
The Roblar Inn – Wine Country – hot tub – accessible – Paso Robles, California, United States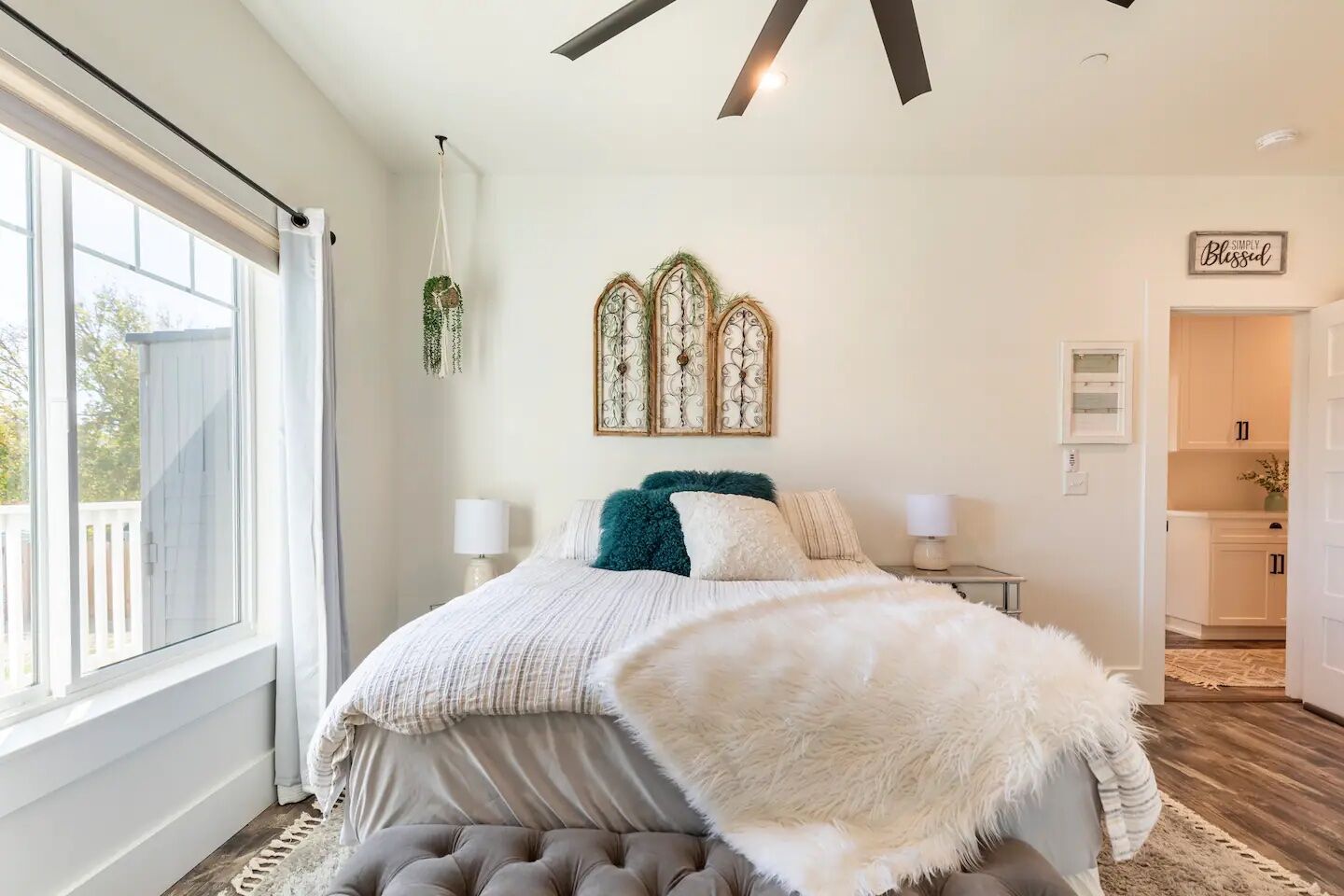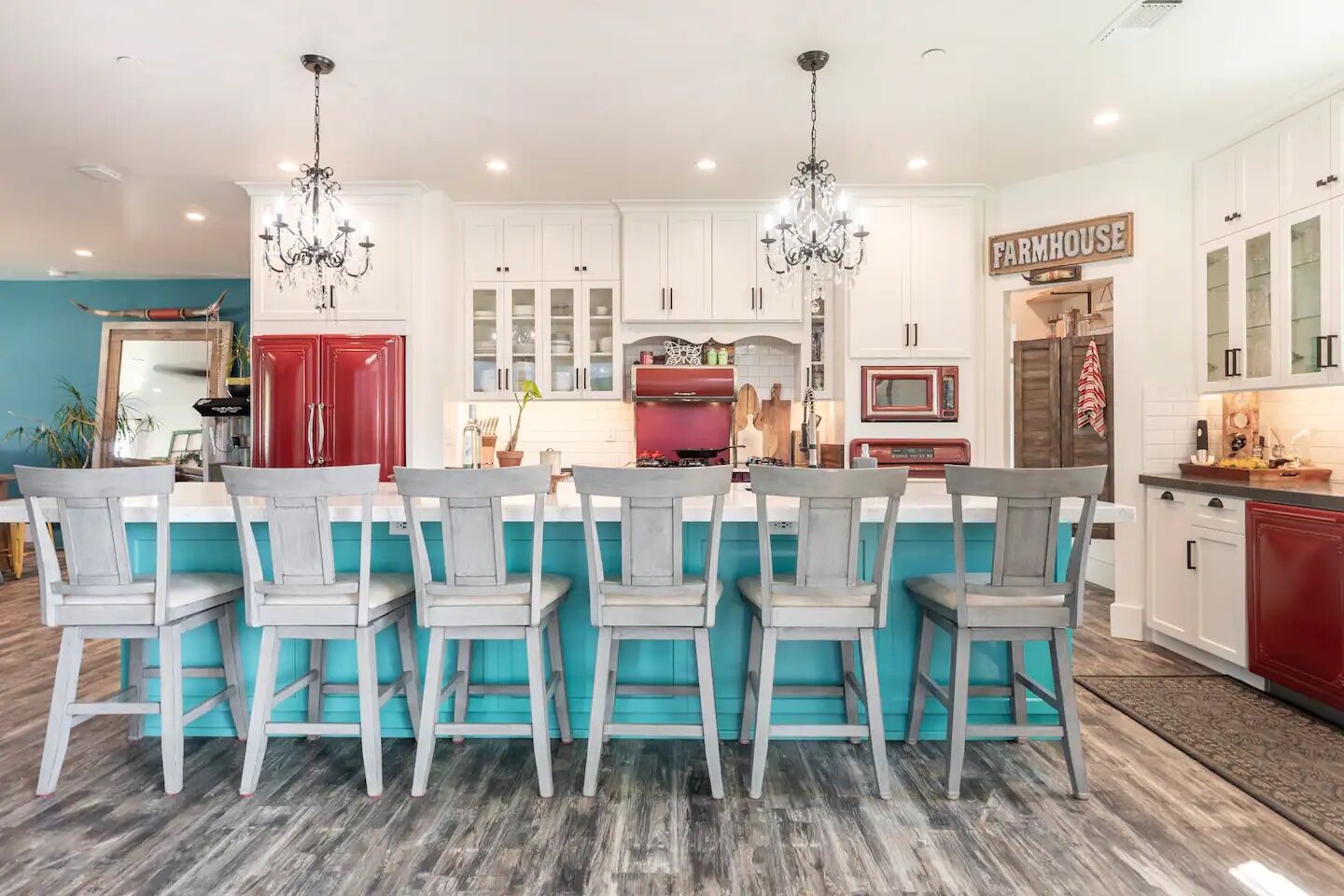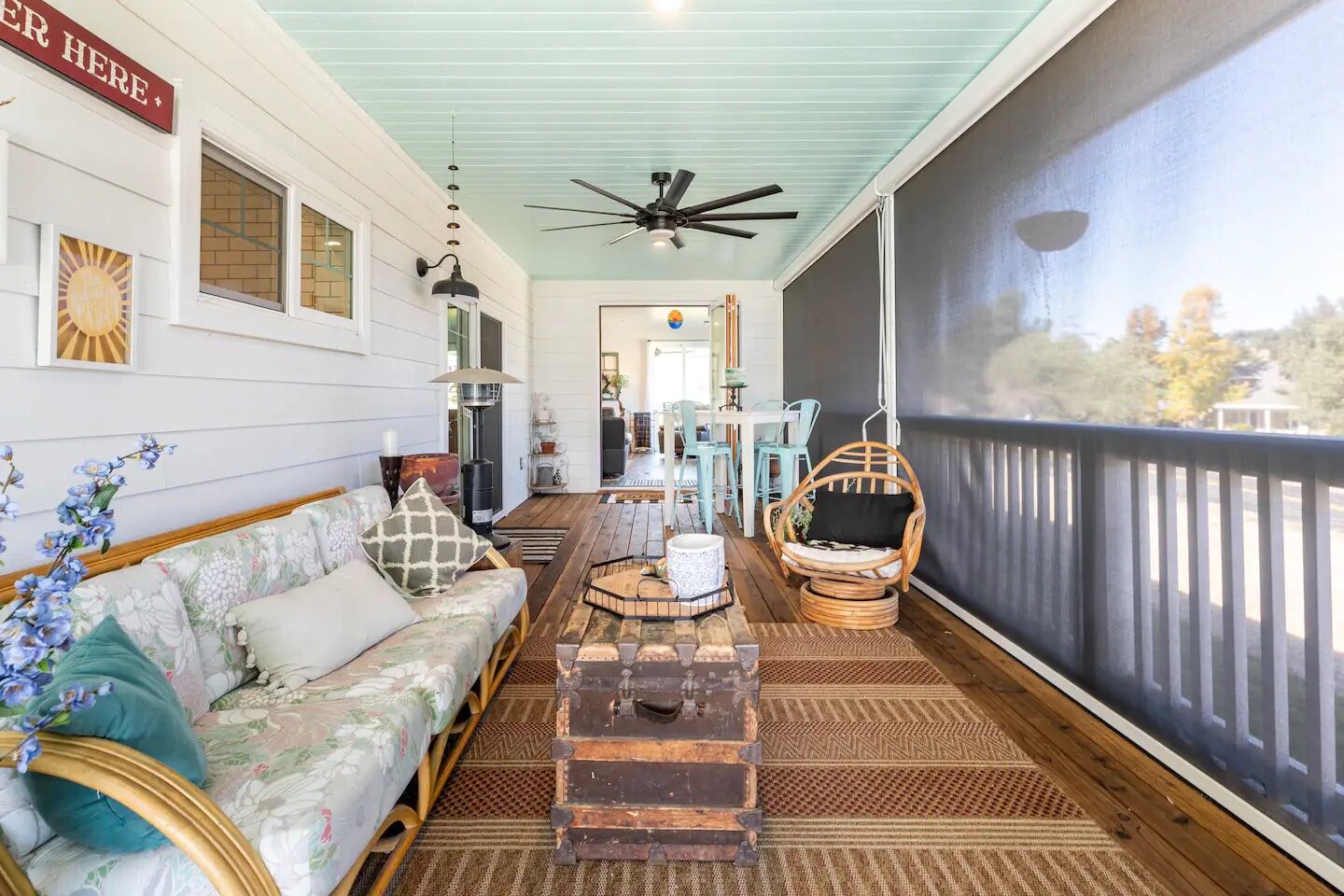 Designed for larger groups and families, this one-story vacation rental in Wine Country is a short drive to the state's best wineries. Reachable via a ramp, the property features three accessible bedrooms and ornately tiled bathrooms with grab bars and step-free showers. Originally used as a farmhouse, the home is uniquely decorated with rustic touches while the wraparound deck and yard
Twelve guests, four bedrooms
Price: $764 per night
Milk Harbour Holidays Forge Apartment – County Sligo, Ireland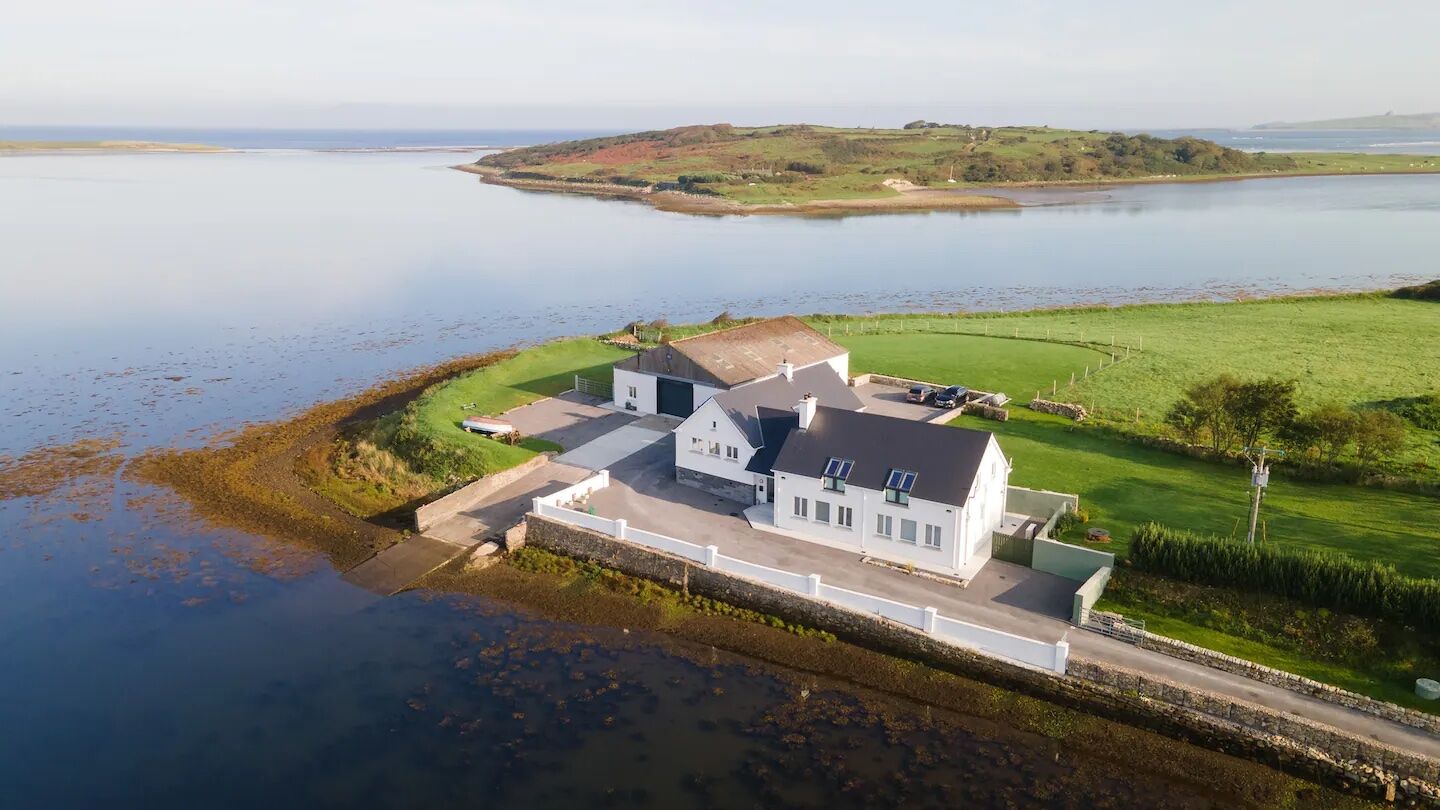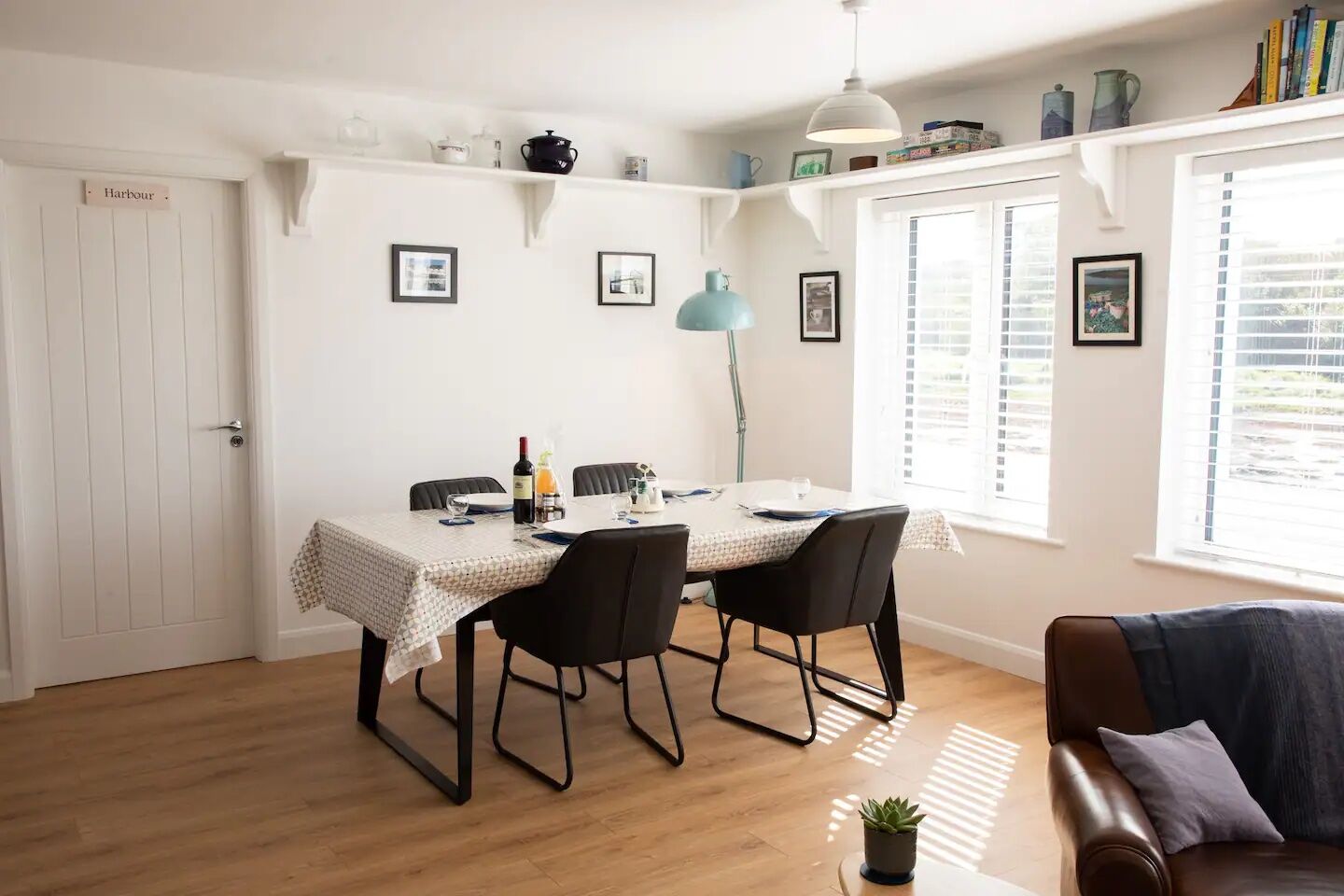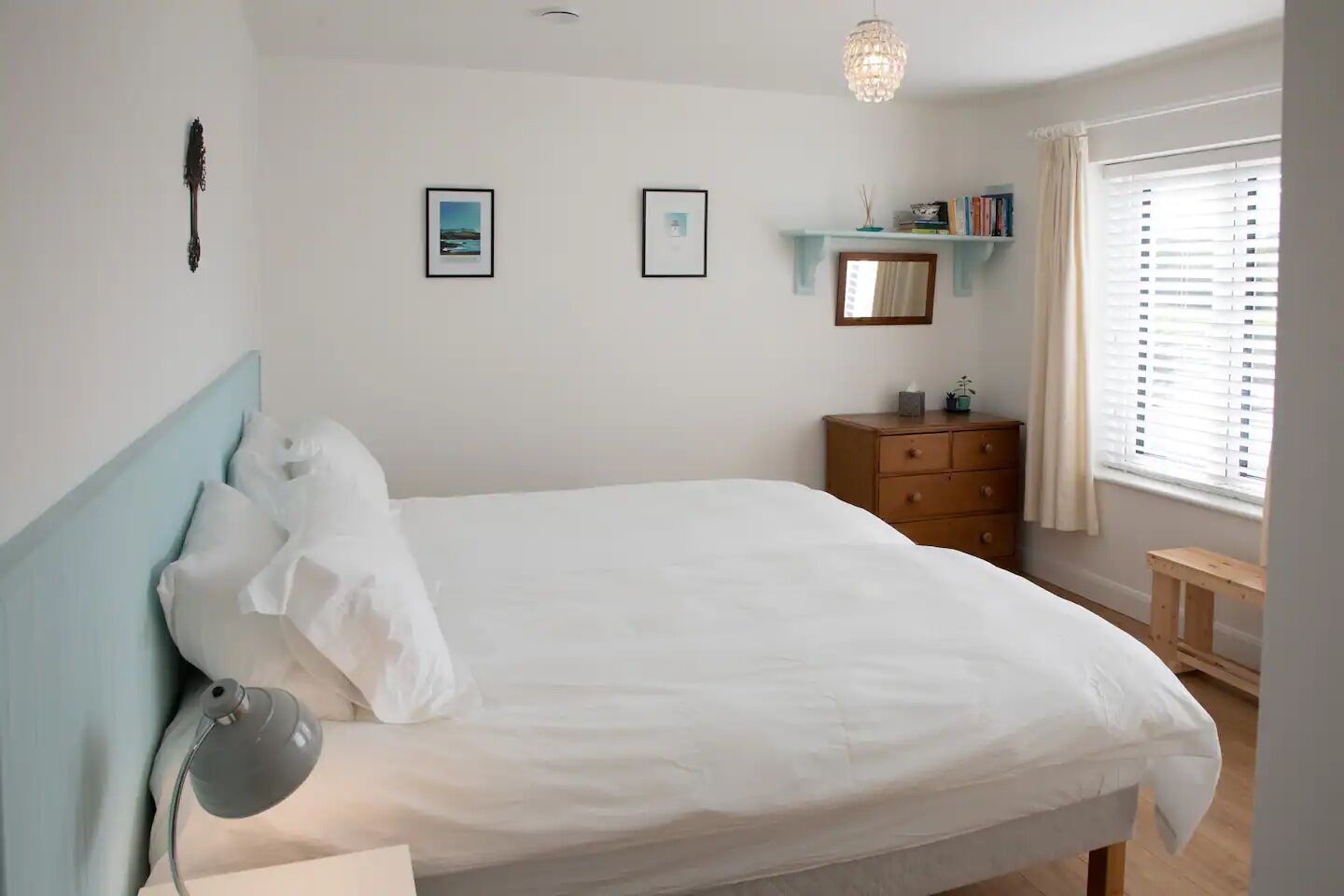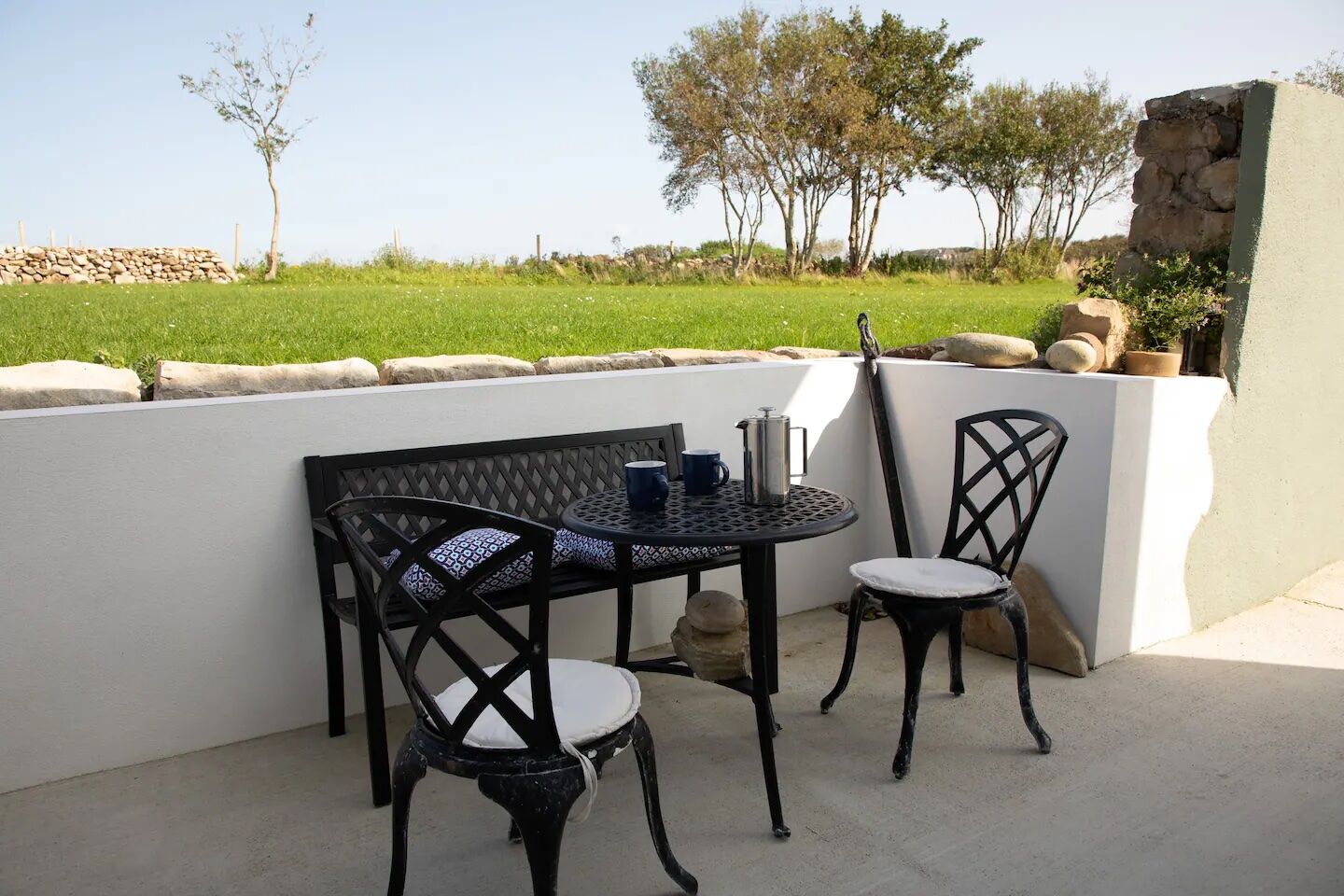 Wake up to the sound of the Atlantic Ocean and spend days watching out for the local wildlife at this dreamy Adapted Airbnb farm stay in County Sligo, Ireland. Features include step-free access as well as an obstacle-free shower with grab bars. Consisting of en-suite bedrooms, an equipped kitchen, and a cozy living room with sea views, the unit also has table tennis facilities.
Four guests, two bedrooms
Price: $161 per night
Beautiful cottage – Orosí, Provincia de Cartago, Costa Rica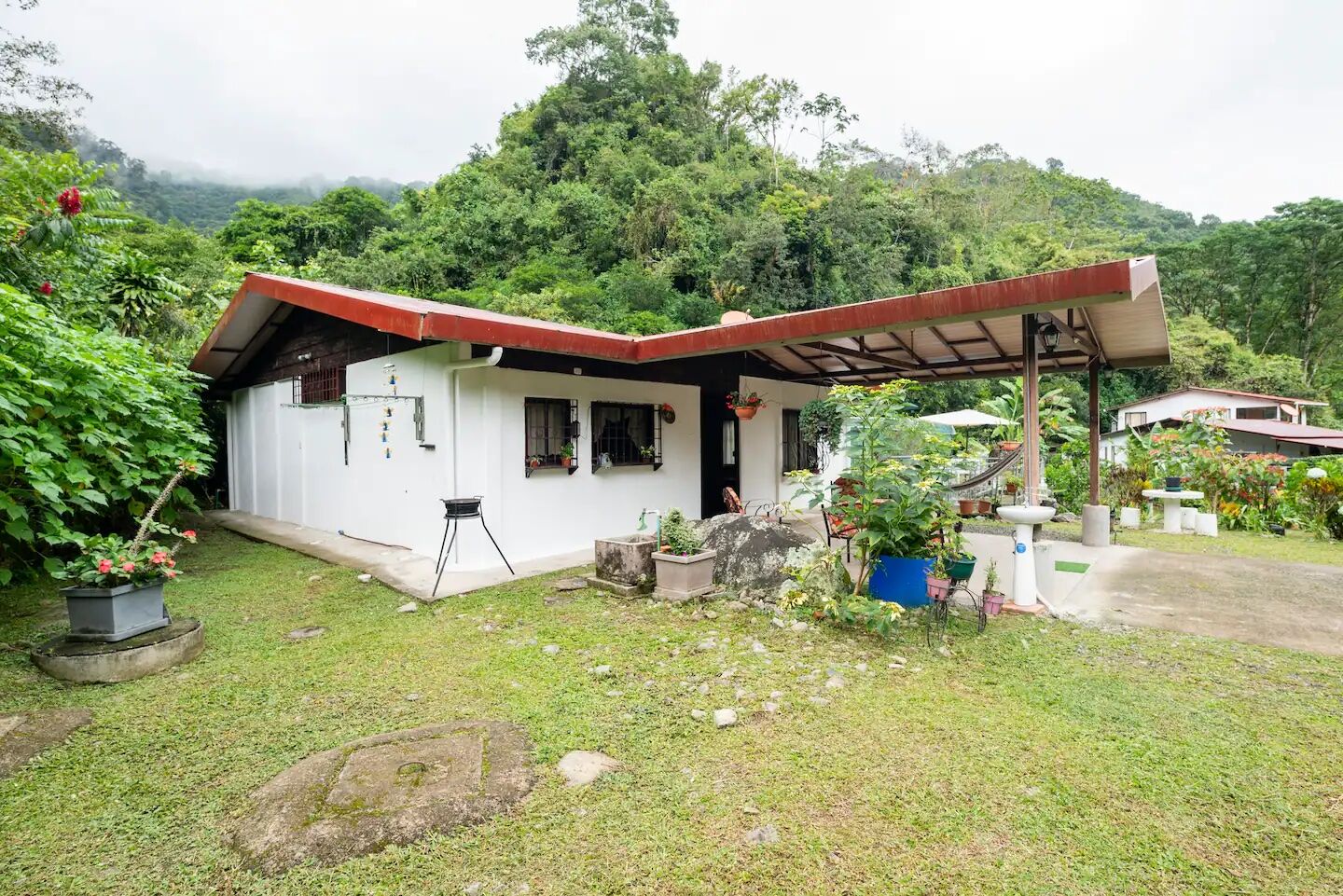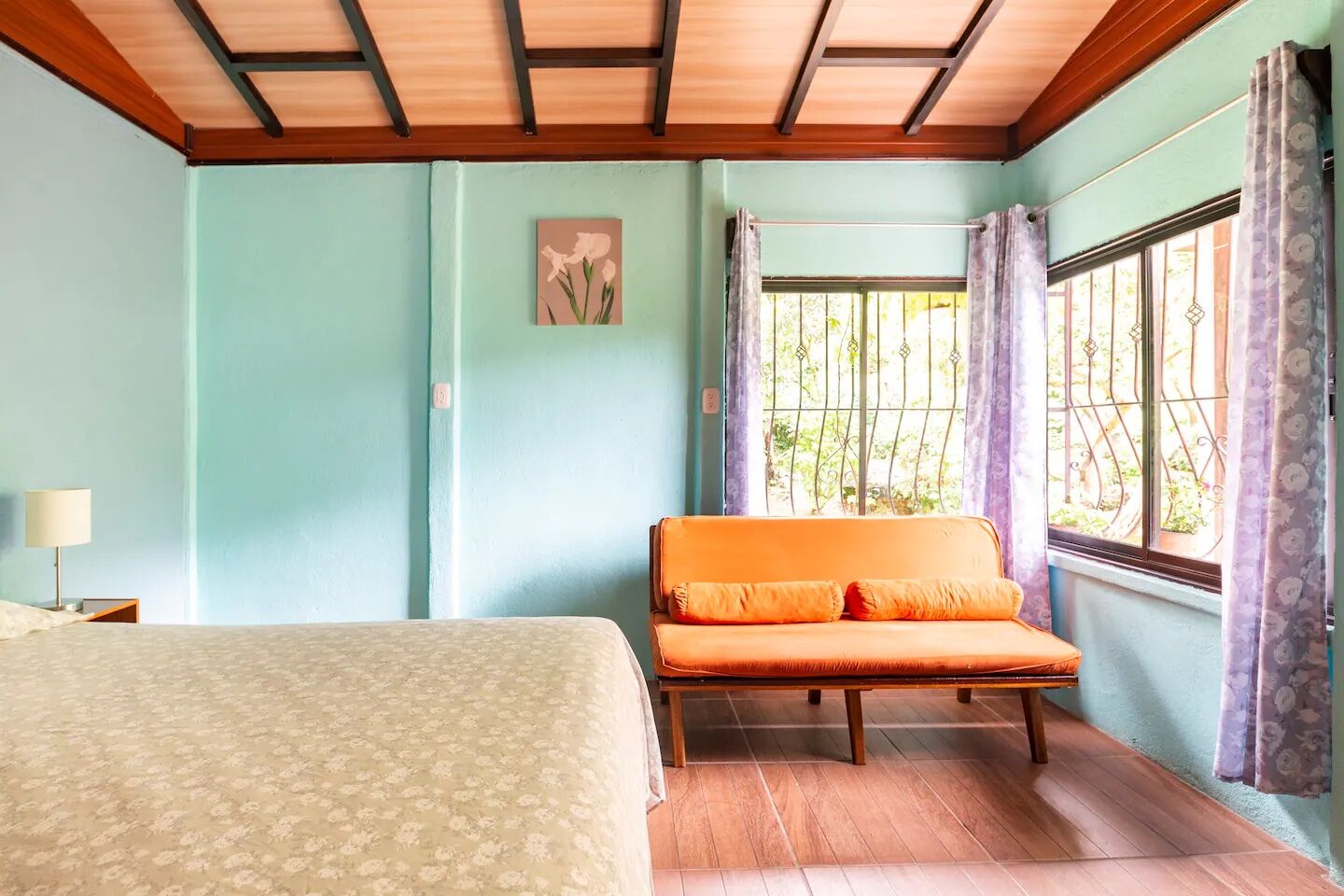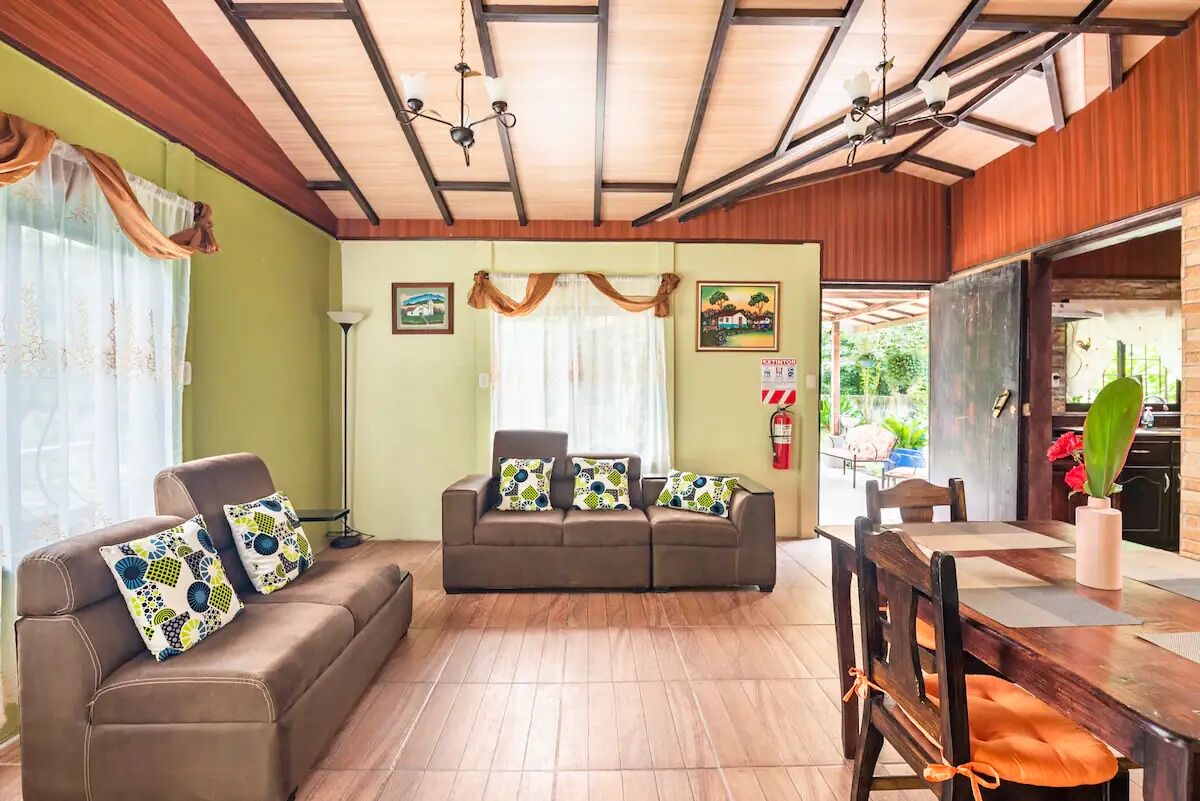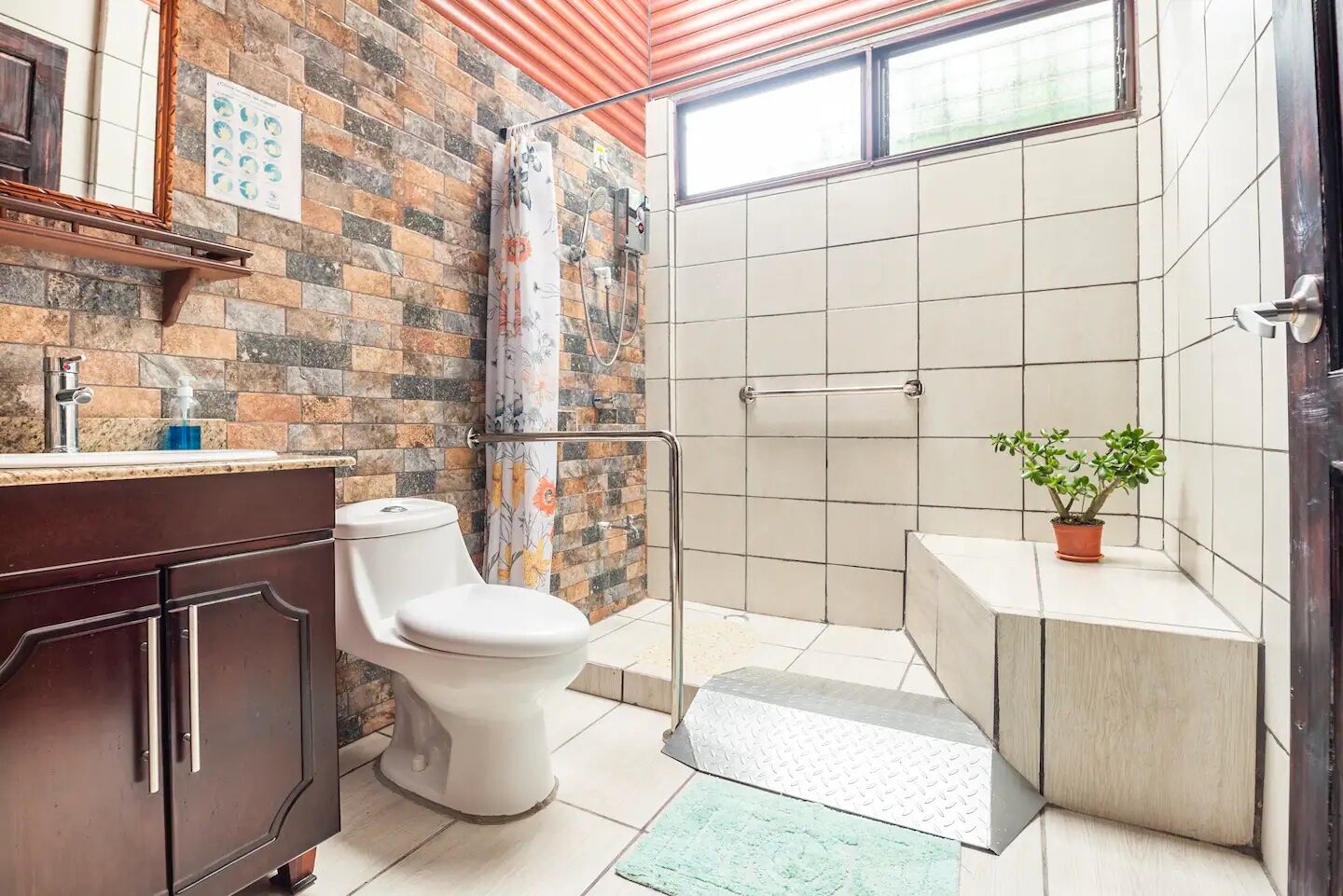 This one-story cottage is located one hour out of San José on the cusp of the Tapantí National Park. Set within a lush private garden with a plunge pool, the property is exactly what you need after a busy day of exploring the local area. Accessible features include parking, step-free access, and a bathroom with grab bars and a shower seat. Chat with the host family about arranging food from local restaurants at an additional fee.
Eight guests, two bedrooms
Price: $32 per night
Takapō Retreat – Lake Tekapo, Canterbury, New Zealand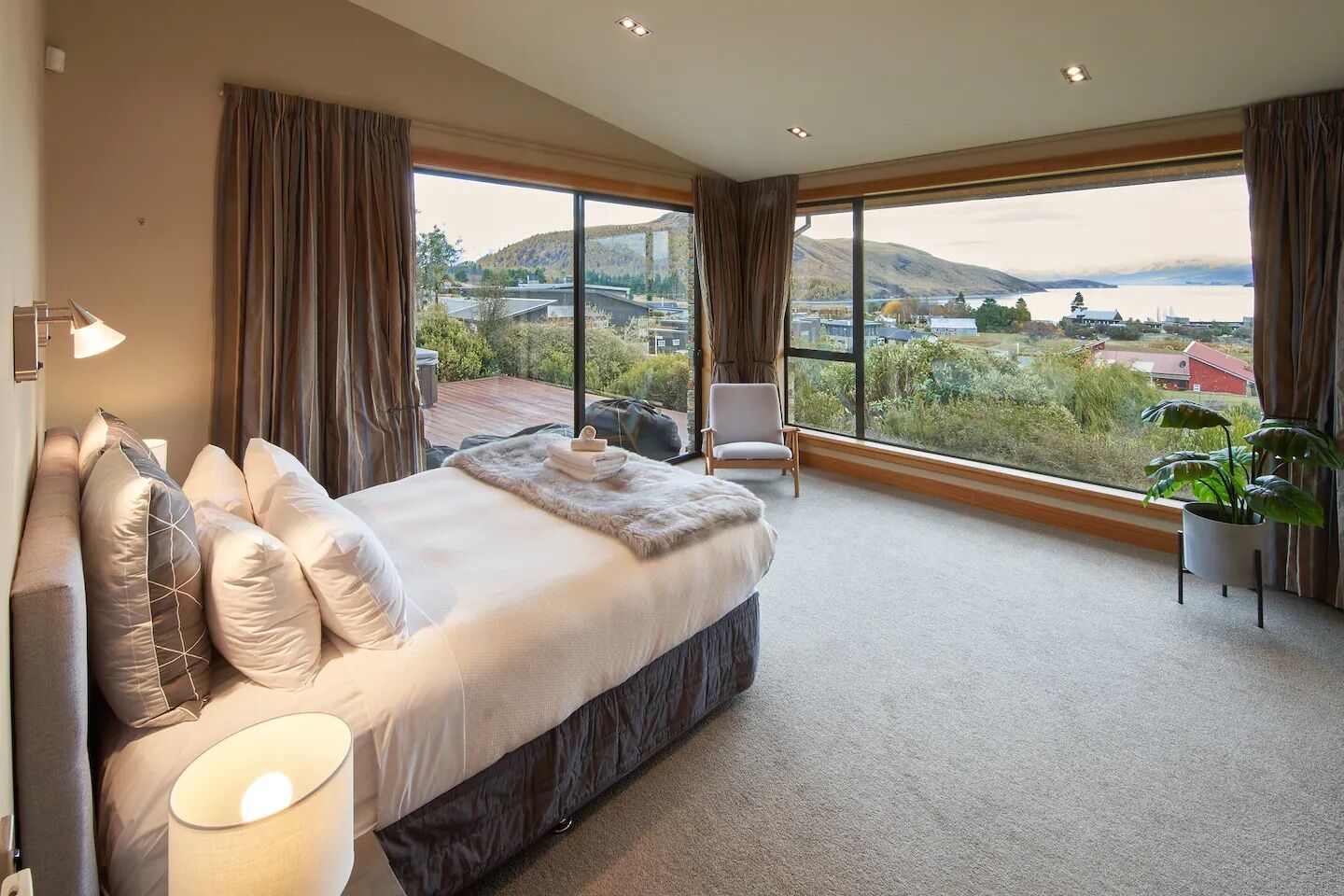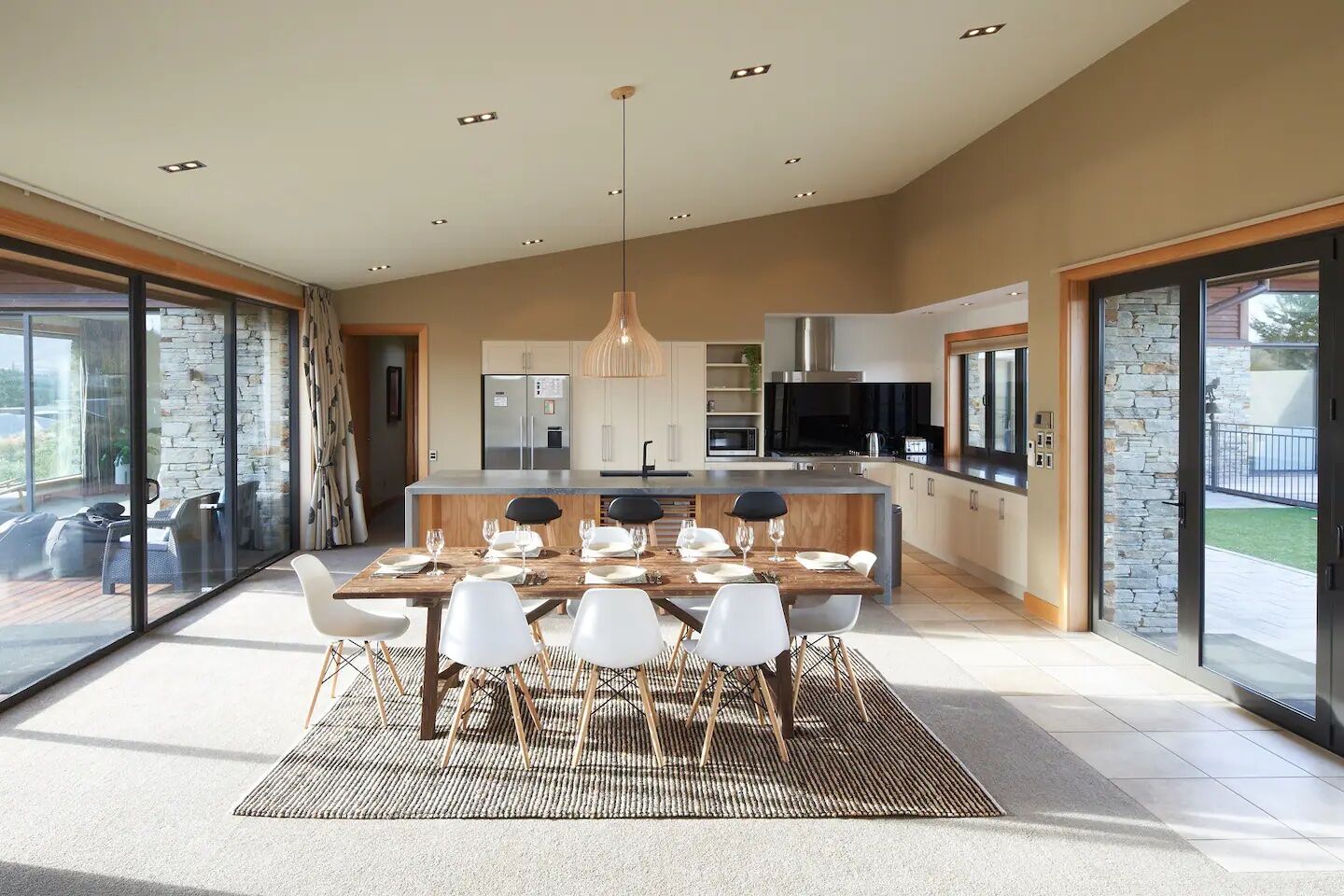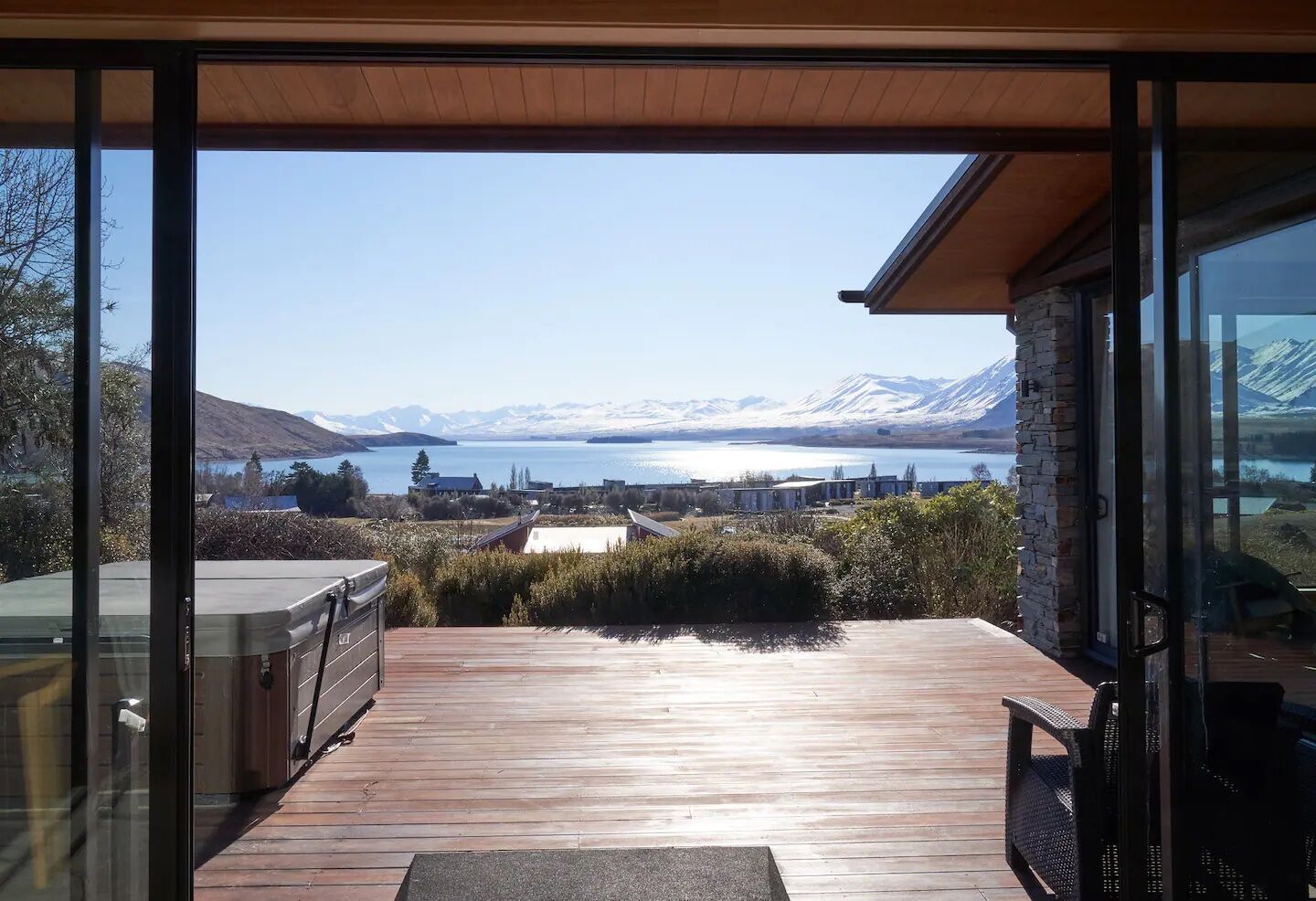 Granting unobstructed views of Lake Tekapo and the Mount Cook National Park, this Adapted Airbnb is right in the heart of the Aoraki Mackenzie International Dark Sky Reserve. Step-free access is provided via an entry lift and ramp while interiors include widened doorways and an accessible bathroom. The backyard is equipped with a hot tub and seasonal pool while dogs are welcome subject to a small pet fee.
Ten guests, five bedrooms
Price: $469 per night
Maison contemporaine de plain-pied – Cornimont, Grand Est, France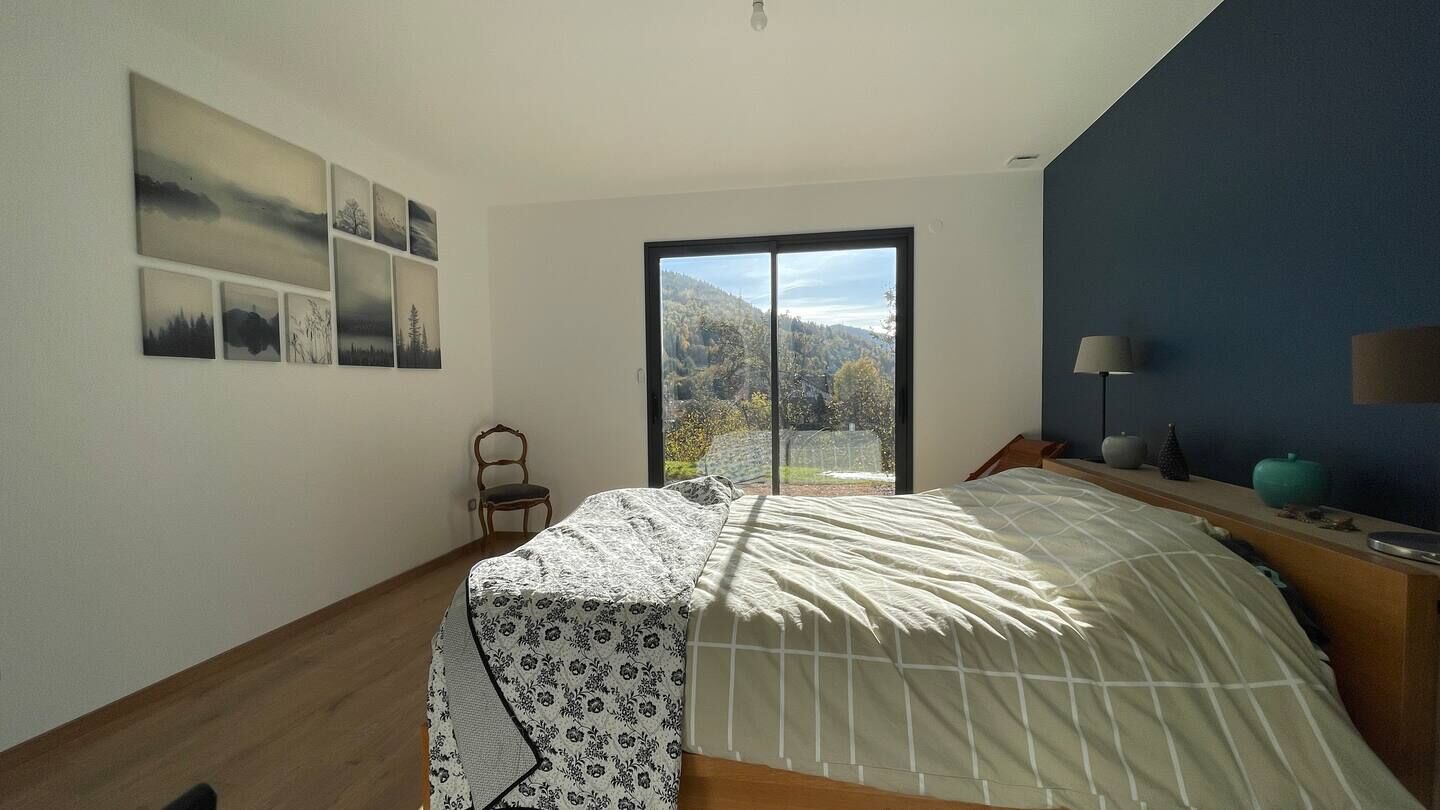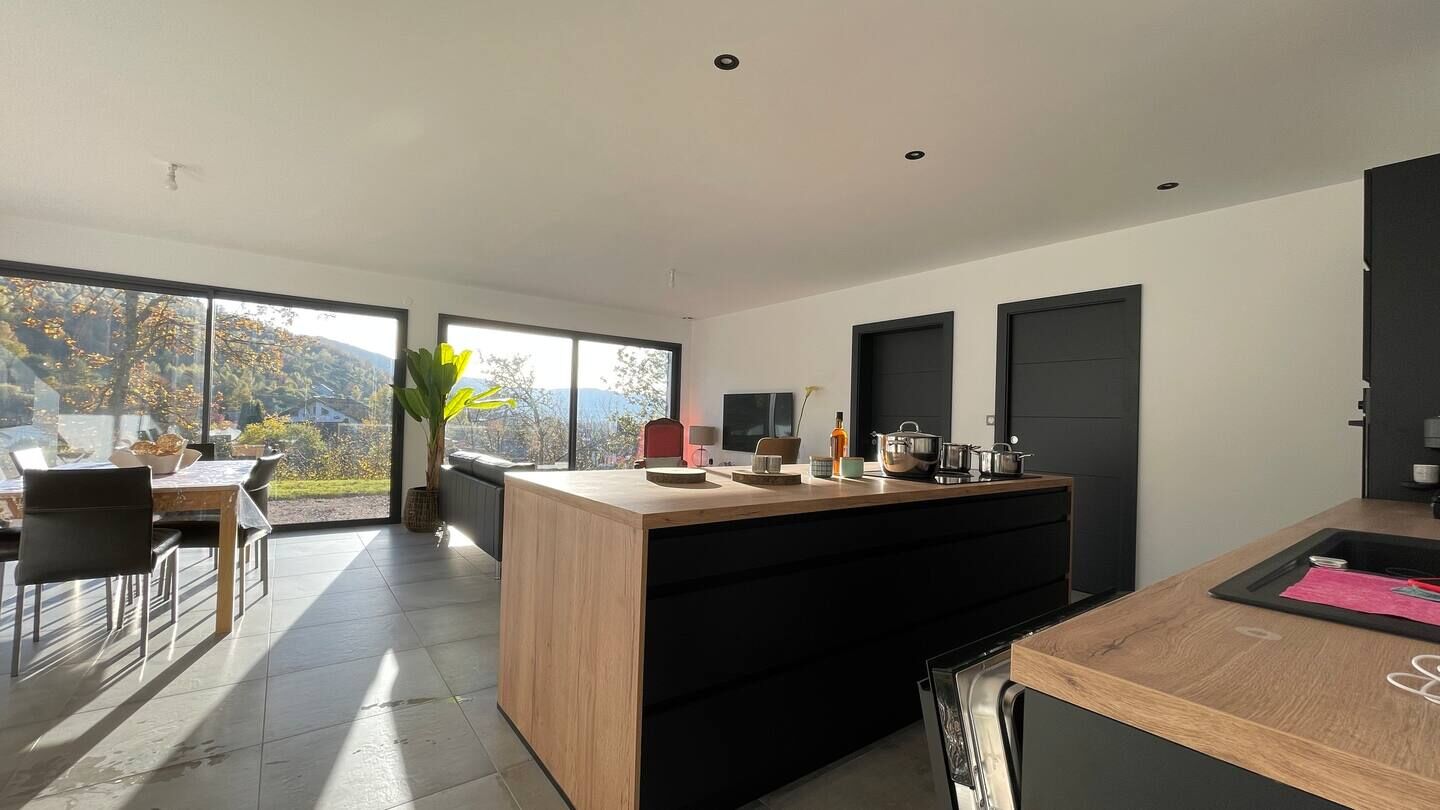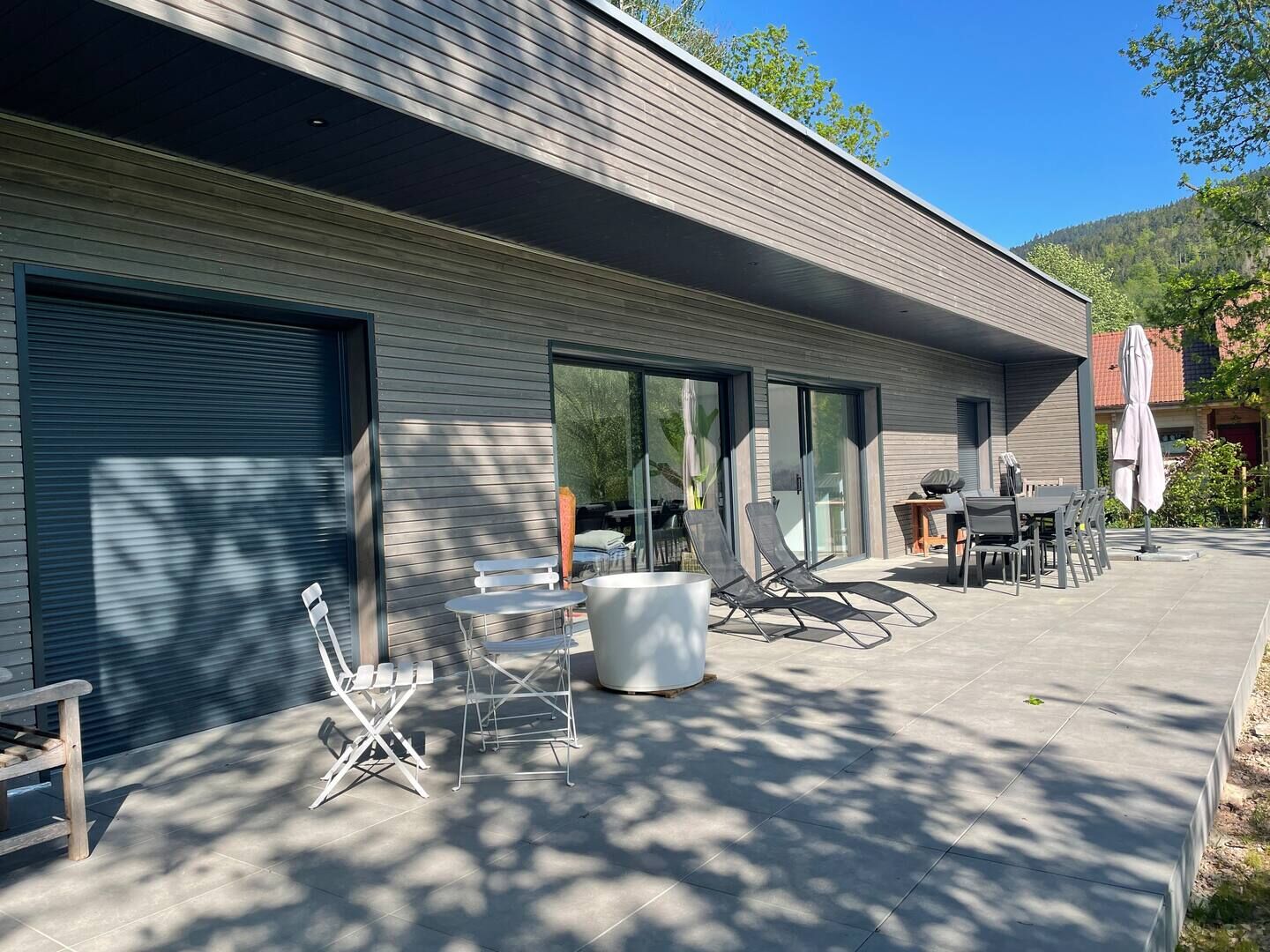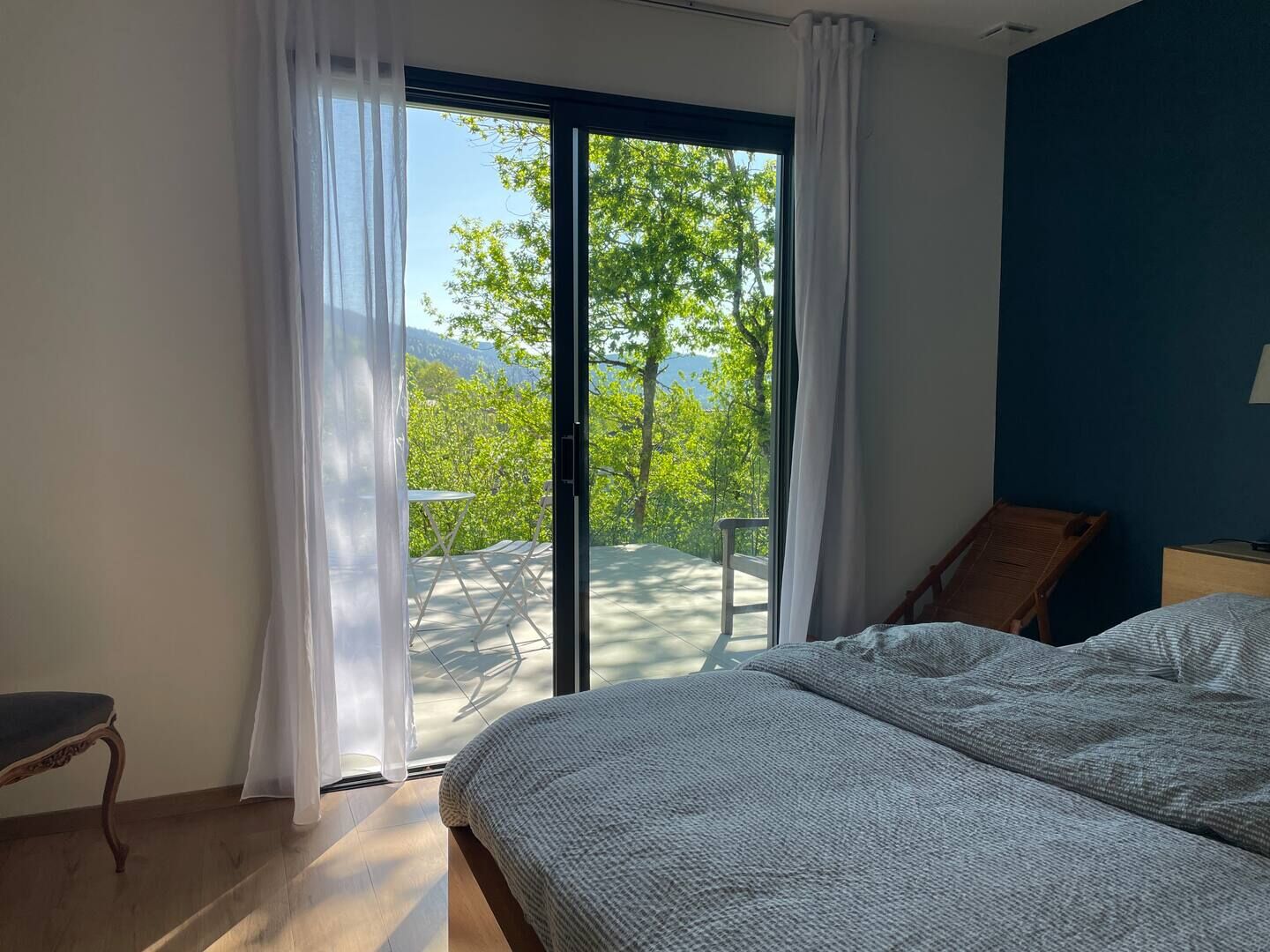 This stylish eco-friendly villa is sited in the peaceful east of France, known for its bucolic villages and castles. Composed of one floor and a terrace with panoramic views over the hills and woodlands, the landscape is straight out of a storybook. A lit, step-free path links the parking space to the one-level villa while interiors are optimized for wheelchairs and those with mobility concerns. Pour a glass of Burgundy and take advantage of the raclette grill and fondue pot.
Eight guests, three bedrooms
Price: $151 per night
Accessible luxury cabin with private hot tub and garden – Pilling Lancashire, United Kingdom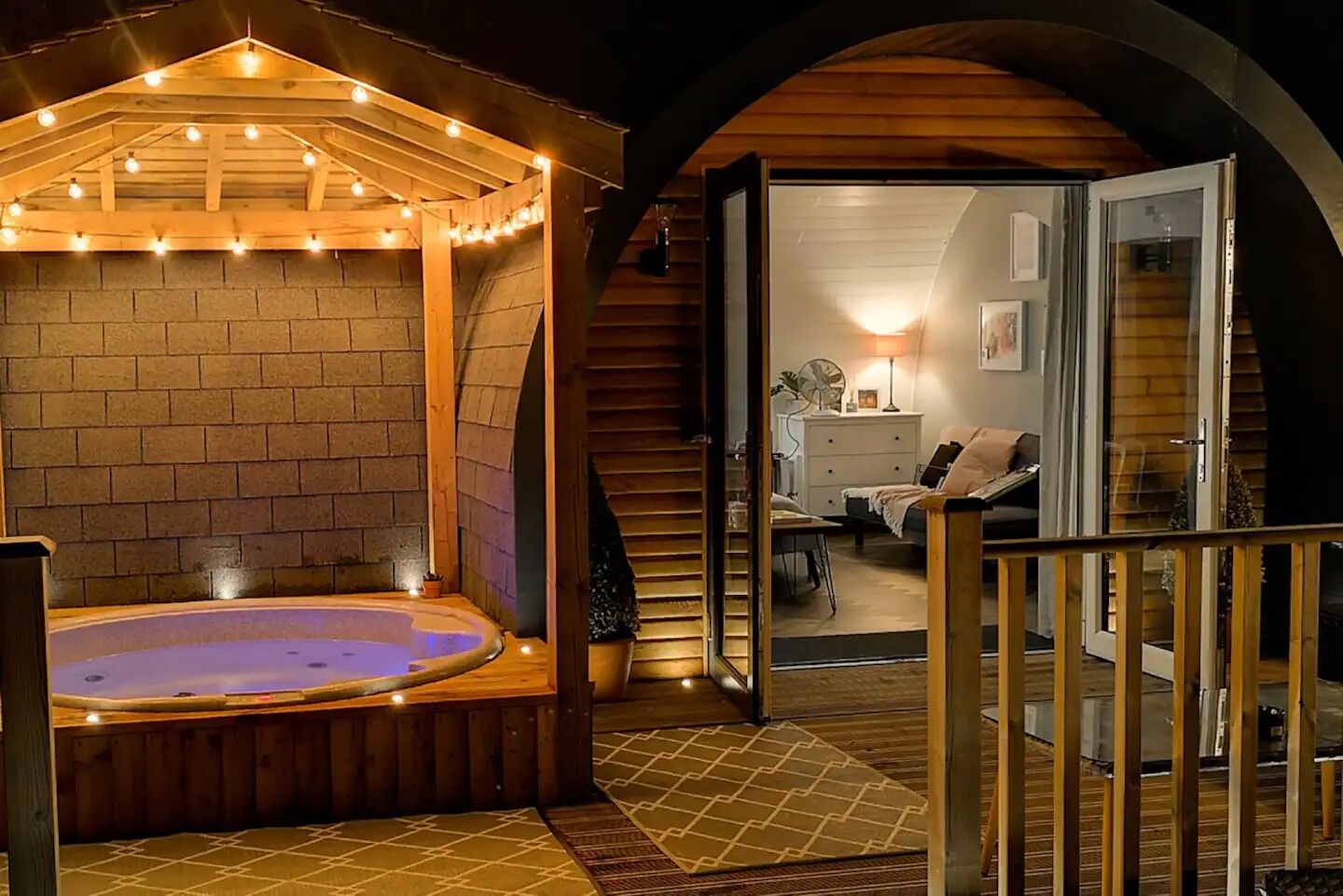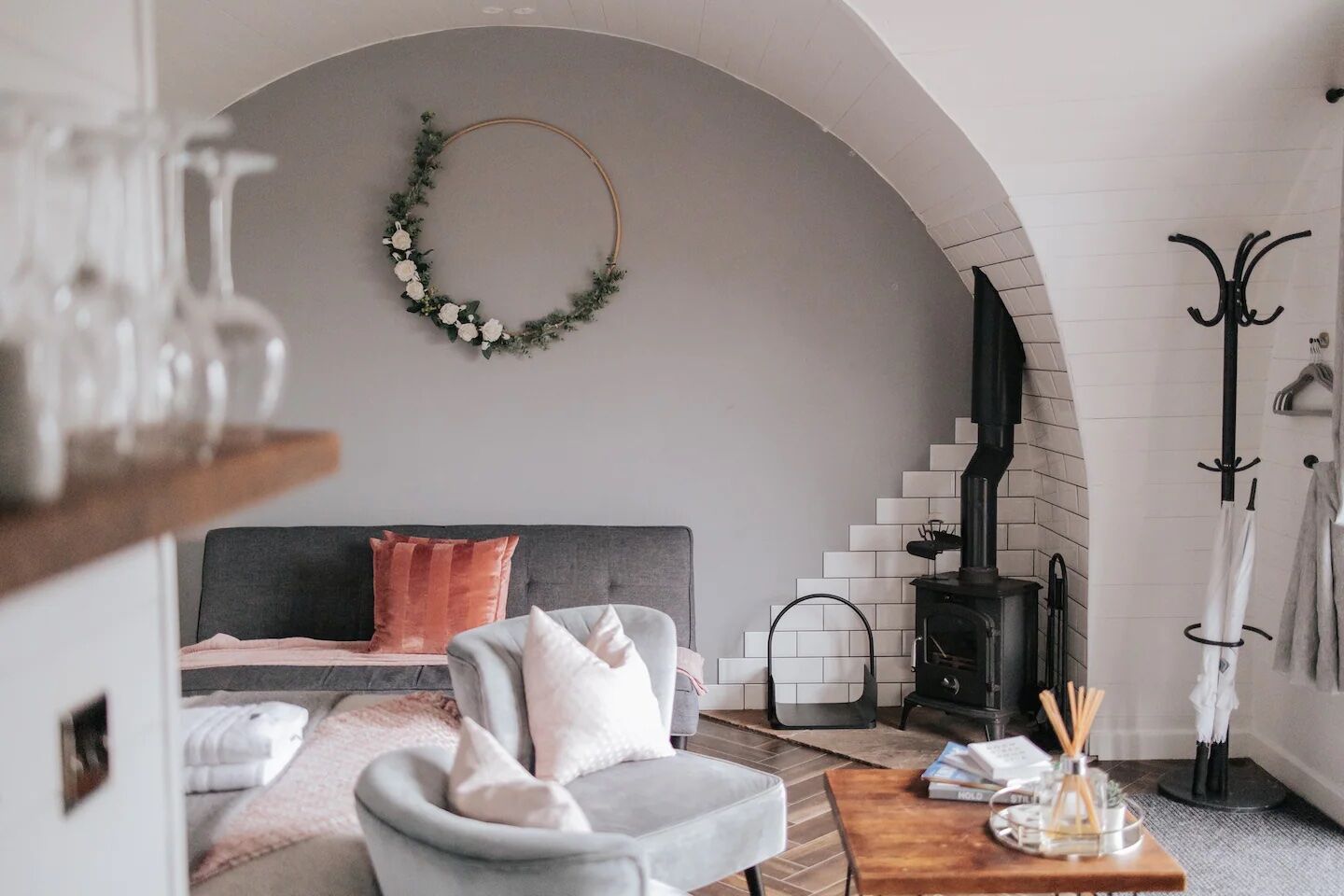 Escape to the unspoiled landscapes of northwest England at this Adapted luxury Airbnb cabin with a private hot tub. As the night draws in, grab a bag of marshmallows for a toasting session around the fire pit. The cabin is step-free with a car parking space suitable for wheelchair users and a barrier-free bathroom. Crafted with attention to detail, the home is beautifully presented and is dog-friendly with a fenced lawn.

Four guests, one bedroom
Price: $224 per night
More like this