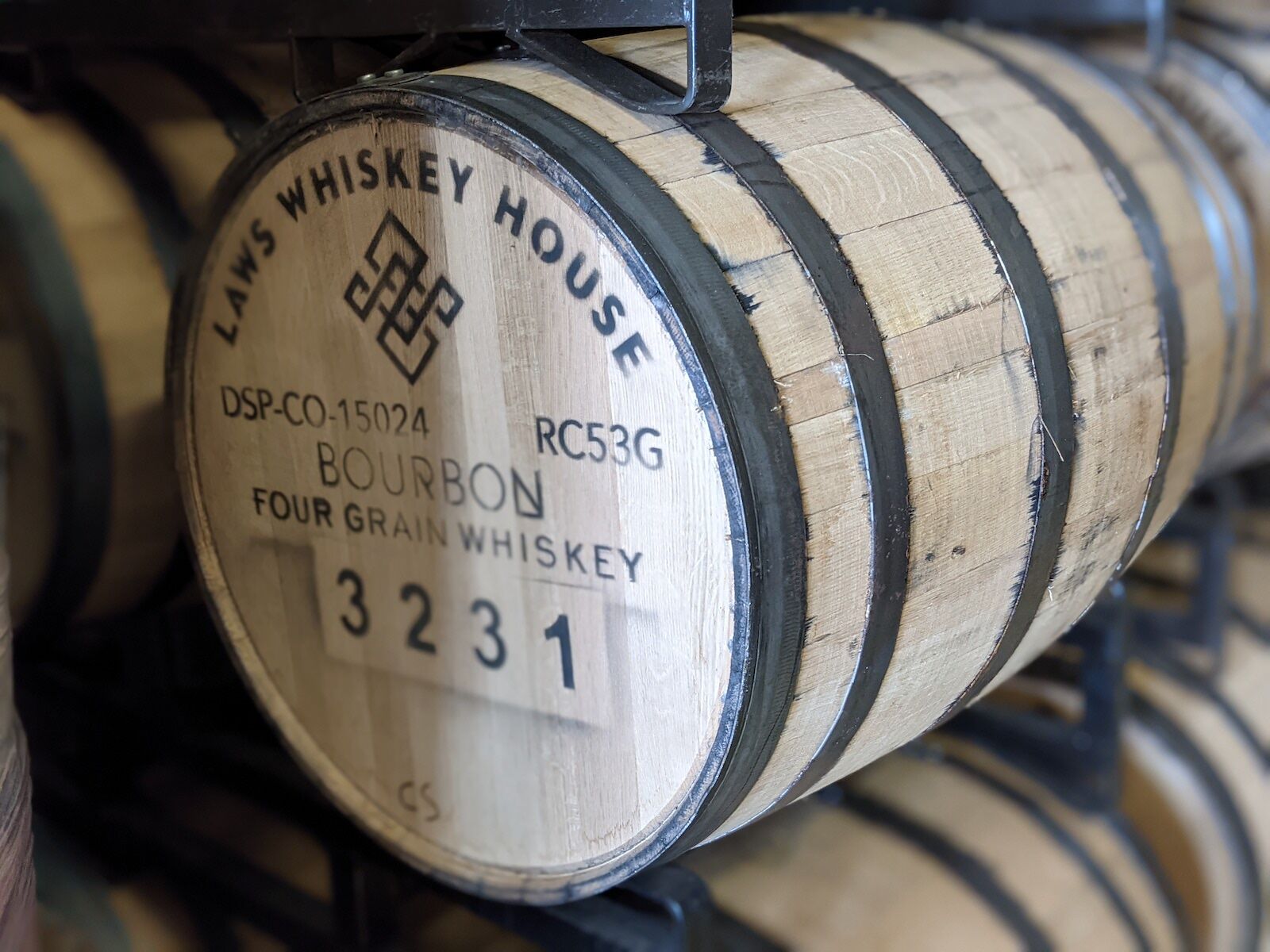 When you ask most Americans who are familiar with spirits where bourbon comes from, the first place to cross their mind is usually Kentucky (home to Marker's Mark Samuels House) – and this is no accident. Not only did the spirit derive its name from Kentucky's Bourbon County, where you can find one of the best distilleries anywhere in the United States, Castle & Key. In fact, one time up to 95% of the spirits labeled as bourbon came from the Bluegrass State. However, the best bourbon cities in the United States aren't just in Kentucky.
Yet the recent whiskey boom has led to a great expansion in where bourbon is produced. Thanks to a 1964 resolution passed by the United States House of Representatives and the Senate (sponsored by Kentucky congressmen), bourbon is officially known as a "distinctive product of the United States" – not just Kentucky. And that opens up a nation of possibilities for discovering all the facets of this historic and truly American spirit.
So before we head off across the country in search of great spirits, the question must be asked: What makes a great bourbon? If you ask a Kentucky distiller, they will tell you it's Kentucky's limestone filtered water. The way that bourbon is aged can also impact its quality – some bourbons are finished in port wine barrels, for instance. The best bourbons should also be infused with a hint of flavor, which can vary from caramel, to oak, or tobacco.
The elements that make great bourbon are available to distilleries everywhere and it's time to look beyond Kentucky's rolling hills and horse farms to seek out some amazing bourbon and bourbon experiences. Here are the seven best bourbon cities where a bourbon fan visit distilleries and bars specializing in this thoroughly American spirit.
The best bourbon cities outside Kentucky
Nashville
When you think of Tennessee, the first things that come to mind are country music and Jack Daniel's Tennessee Whiskey, not bourbon. However, Tennessee whiskey can also be sold as bourbon because it meets all of bourbon's requirements – the main difference is that Tennessee whiskey goes through a charcoal filtering process that mellows the flavor. Yet even without including products labeled Tennessee whiskey (we can only be produced in the state to earn the name), Music City U.S.A. is a prime location for experiencing bourbon.
Start your journey just west of downtown at Marathon Village where you can enjoy an afternoon of spirits and dive deeper into Tennessee's whiskey history. Back in the 19th century, Charles Nelson founded Nelson's Greenbrier Distillery, and his descendants Charlie and Andy Nelson brought back his once famous spirit at Nelson's Green Brier Distillery. Whether you take the walking tour of the distillery or just do a tasting, you'll enjoy an informative and entertaining experience digging into Tennessee's distilling past. If you want to step beyond bourbon, wander to the other side of Marathon Village for a whiskey tasting at Corsair Distillery.
After heading downtown for some famous Nashville hot chicken or barbeque, step into Ole Smoky at 6th and Peabody, where you can tour the distillery and taste their mountain distilling heritage with James Ownby Tennessee Straight Bourbon. An alternative for lunch might be a trip down to the Big Machine Distillery and Tavern featuring Clayton James Tennessee Whiskey.
If you're into the science of bourbon, a tour of the Nashville Craft Distillery will open your eyes to the process of making bourbon. Visit Pennington Distillery just west of town and enjoy a tour and tasting of their Davidson's Reserve, or to the east choose from a variety of bourbon samples at Nashville Barrel Company. End the day by taking a trip around the country with the excellent list of bourbons and cocktails at Husk in the West End. You'll leave Nashville amazed at what a hot spot it really is for bourbon lovers.
Denver
Denver is well known for craft beer brewing. What you may not know is that Colorado is home to some of the most innovative and high quality distilleries in the country. While the Denver distilling spotlight has rightly fallen on single malt and pot still whiskey distillers like Stranahans, Boulder Spirits and Talnua, the Mile High City and the surrounding area boasts some fantastic bourbon distilleries.
Leopold Brothers recently partnered with George Dickel (a brand of Tennessee whiskey) to create bourbon using a three chamber pot still. If you are in town on a Saturday, stop in for a tour to see that still along with the distillery's dunnage warehouse where spirits are aged. Then sample the Leopold Bros. Bottled-in-Bond Straight Bourbon whiskey.
South of downtown you will find Law's Whiskey House making some excellent bourbons, including Law's Four Grain Bourbon made from heirloom grains from two local family farms. Later that evening head to The Cruise Room in the Oxford Hotel near Union Station to get that Prohibition speakeasy feeling with an excellent list of finely crafted cocktails and bourbons to sample.
Portland
Another city with strong brewing roots is not surprisingly a stellar distilling town as well. Head into Portland and you will find yourself in the heart of Distillery Row with no less than 12 distilleries, ten that make whiskey and five that specifically make bourbon. Start off by grabbing a Distillery Row Passport, check out the Distillery Row website, and receive gifts for completing the two available tour paths through town.
On the west side of the Willamette River, head north of downtown to enjoy some southern style bourbon at Freeland Distillery, which spends extra time aging in an Oregon Elk Cove Pinot Noir barrel. Then just a half mile southwest will bring you to Bull Run Distillery and face to face with this distillery's small batch high rye bourbon.
Check out the whiskey making classes at the New Deal Distillery and sample the Distiller's Reserve Oregon Straight Whiskeys, including a wheat, rye, and of course bourbon. At Stone Barn Brandyworks, not only will you find a bourbon and rye, but the company also distills an oat whiskey.
Finish your day at the Shine Distillery & Grill in the Williams district where you can enjoy in-house distilled straight bourbon whiskey. With all of these whiskey choices, Portland might have you forgetting that this is supposed to be a brewing town.
Kansas City
Kansas City is well known for barbecue, yet the area not only has a variety of great options for bourbon fans, it also has a storied history of providing spirits to the pioneers and settlers of the Old West.
Start your journey with the rebirth of a distilling legend, J. Rieger. This distillery tells the story of an immigrant who turned to distilling and built an empire, one that has been rediscovered by the founders' descendents. This beautiful facility sits near the old train depot. Enjoy a cocktail and delicious meal upstairs and let the kid in you out, by taking the slide down to the first floor.
North of town, check out McCormick Distilling's  Holladay Distillery, the oldest distillery grounds west of the Mississippi, where you can taste the six year old Bottled-in-Bond bourbon, made with Missouri's own limestone filtered water. On the way back, let your inner-Irish out, if you dare by stopping by Restless Spirit, the home of Son of Erin Irish whiskey. Then, experience the Prohibition era with a tour and cocktail at Tom's Town Distilling. Finish your journey with a trip over the Kansas state line for a tour of the Union Horse Distilling Co. and taste their small batch Straight Bourbon Whiskey.
New York City
Post Prohibition, the heartbeat of New York City distilling was first revived in Brooklyn, where Yale graduate and Kentuckian Colin Spoolman went from making moonshine to launching a whiskey distillery near the Brooklyn Naval Yard. With his Eastern Kentucky roots, it's no surprise Colin's King County Distillery would focus on bourbon. But not one to settle for the same old same old, Kings County dips its toes in scotch distilling techniques and even offers up a peated bourbon. Get your reservations for a tour or whiskey making class.
Afterwards, head to the Widow Jane Distillery in the Red Hook area of Brooklyn, or cross over into Manhattan and check out the Great Jones Distilling Co. It is Manhattan's first distillery since before Prohibition and it plays up the speakeasy era of the city.
When it comes to an after hours sip, Manhattan's bar scene is exceptional. A few suggestions include The Flatiron Room where you can sample the Smoking Old Fashioned that combines bourbon with rye and peated scotch. Try the Copper & Oak with its hundreds of whiskeys to choose from, or take a step back in time at Keens Steakhouse with its wood panel walls, its historic pipe collection, and long list of whiskeys to pair with steaks and chops.
New Orleans
Every spring, bourbon drinkers descend on the Big Easy to enjoy the city's celebratory charm, legendary nightlife, and one of the best bourbon festivals outside of Kentucky. The New Orleans Bourbon Festival gives bourbon fans the opportunity to meet a nation of bourbon makers in one convenient spot. The festival not only includes plenty of bourbon samples and great food, but it also gives you a chance to hear speakers who help you better understand the history and production methods behind bourbon.
Make sure to plan extra days in town so you can stroll through the famous French Quarter, soak in the atmosphere of Bourbon Street and marvel at the selection of whiskeys at two of New Orleans finest bars, Dickie Brennan's Bourbon House or the rustic charm of Barrel Proof.
Then spend a day digging deeper into New Orleans whiskey and cocktail heritage with a visit to the Sazerac House. Follow it up with a cocktail at the Sazerac Bar at the Roosevelt Hotel. Then finish your exploration with a distillery tour at Seven Three Distilling Company, where you can learn how to craft your own favorite cocktail or sample the Bywater Straight Bourbon. All of these attractions are easily accessed on foot.
Dallas/Fort Worth
The whiskey industry in Texas is only a little over a decade old. Yet, when distilling finally opened up across the Lone Star State, as per usual, Texas went big. One of the largest concentrations of distilleries can be found around and within an hours drive of the Dallas/Fort Worth Metroplex, making it an ideal home base for exploring some of the most creative bourbon's in the country.
Start your journey in Fort Worth, where you can get your bearings while sitting in one of the oldest bars west of the Mississippi,  the White Elephant Saloon. Then head south of town to the TX Whiskey Ranch and enjoy their selection of blended bourbons. To quench your thirst and feed your belly, head west of town to Blackland Distillery for a tour and a charcuterie board, but make sure to get reservations.
Once you're ready to leave Fort Worth, you won't have to go far: Two of the best distilleries in the state are located within an hours drive. First, head south to Waco, where you can try Texas Blue Corn Bourbon, made in Scottish stills at Balcones Distillery. You could also head north and meet the family at Ironroot Republic Distillery in Denison, Texas where they are bringing French distilling techniques to their award-winning Harbinger Straight Bourbon Whiskey. On your way back toward Dallas, stop off in Garland and try the small batch bourbons of Herman Marshall. You're never short of bourbon options when it comes to North Texas.