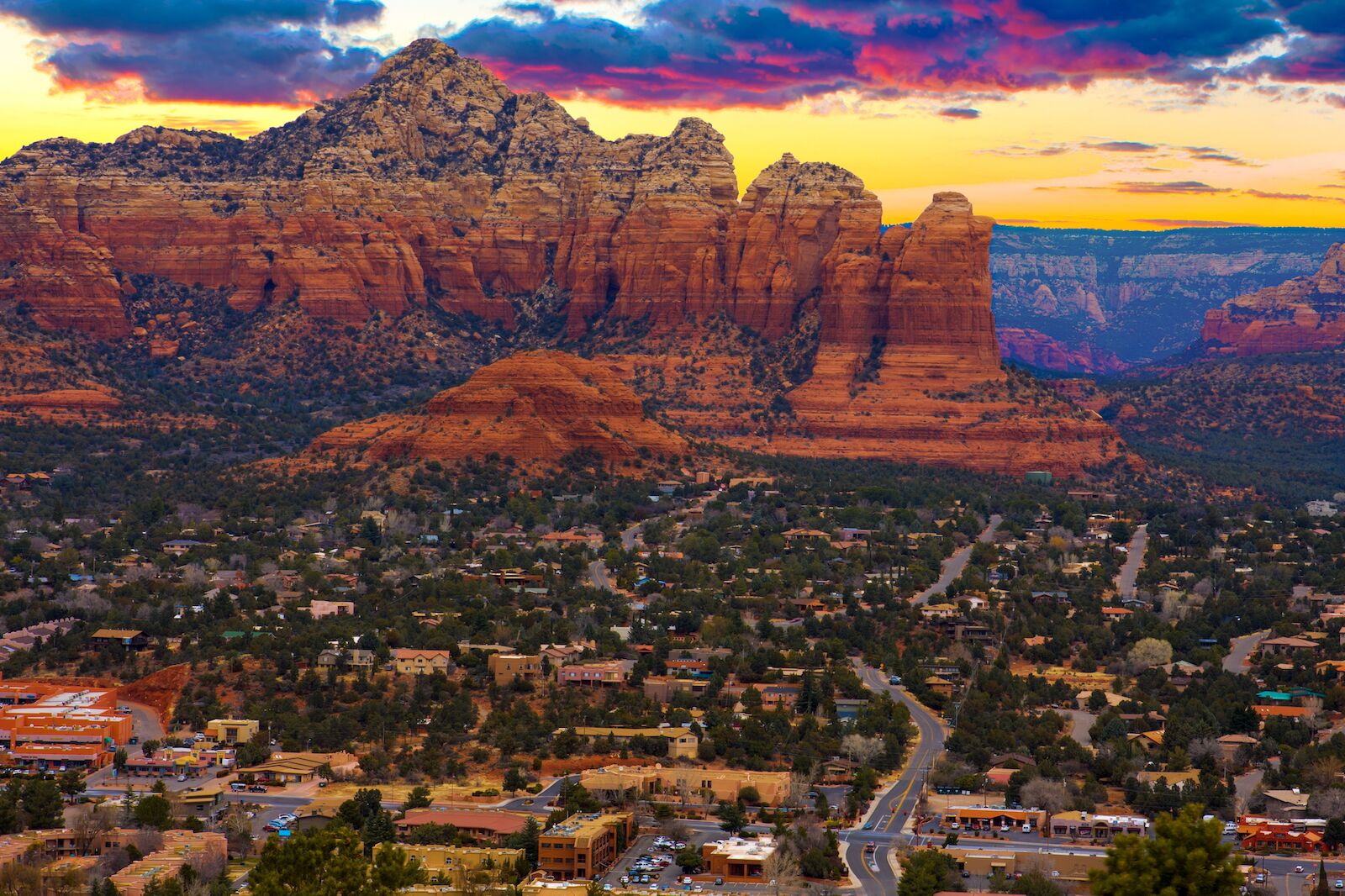 Head to Red Rock Country to experience the best of Arizona. Take in the scenery, tackle an outdoor adventure of hiking, climbing, or fishing, and have a glass of wine at one of Sedona's award-winning wineries. Get close to the Arizona desert town with these Airbnb vacation rentals near popular attractions and showcase stunning desert views. Be careful — because you may never want to leave.
Traveling in Arizona? Check out

Matador's

Arizona accommodations guides:
We hope you love the Airbnb Sedona vacation rentals we recommend! Just so you know, Matador may collect a small commission from the links on this page if you decide to book a stay. Listed prices are accurate as of the time of publication.
Pet-friendly Airbnbs in Sedona
The Sedona Villa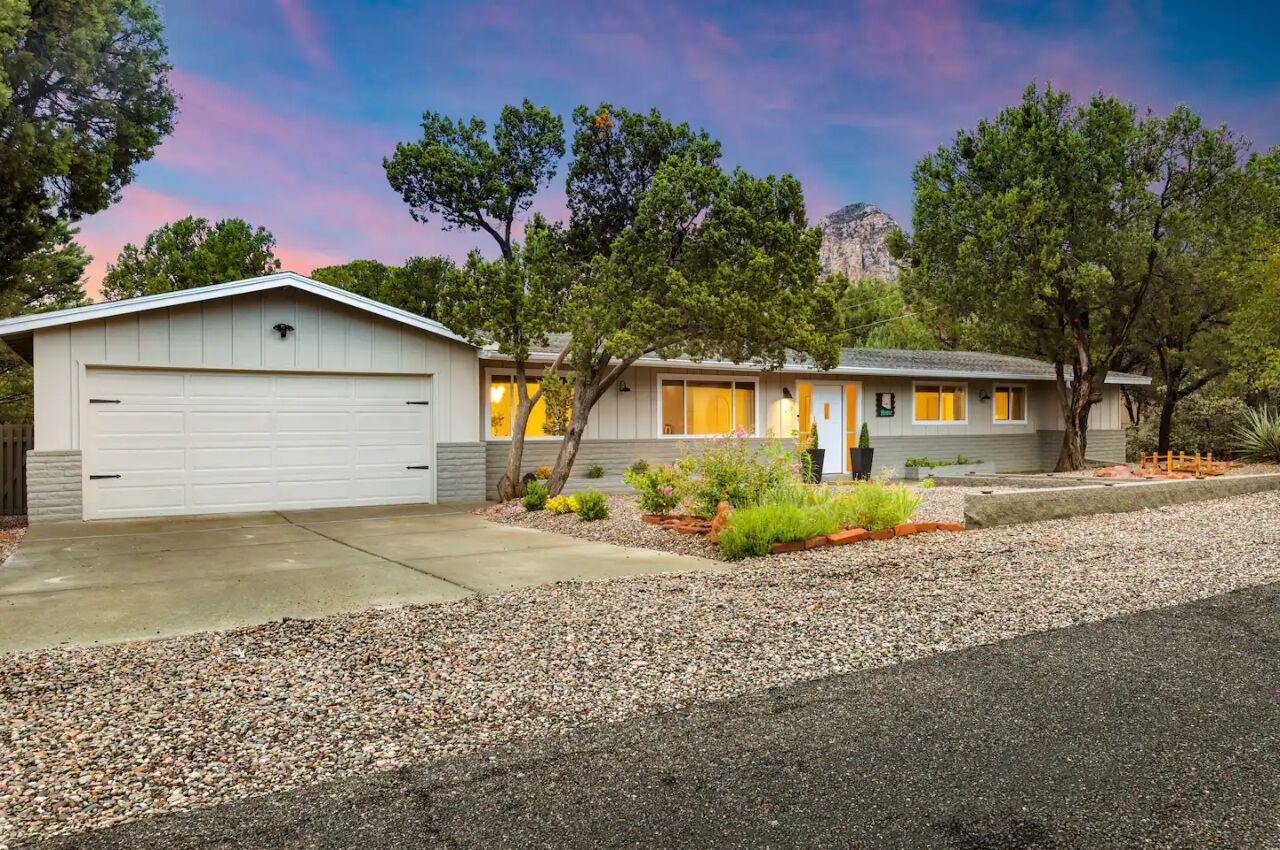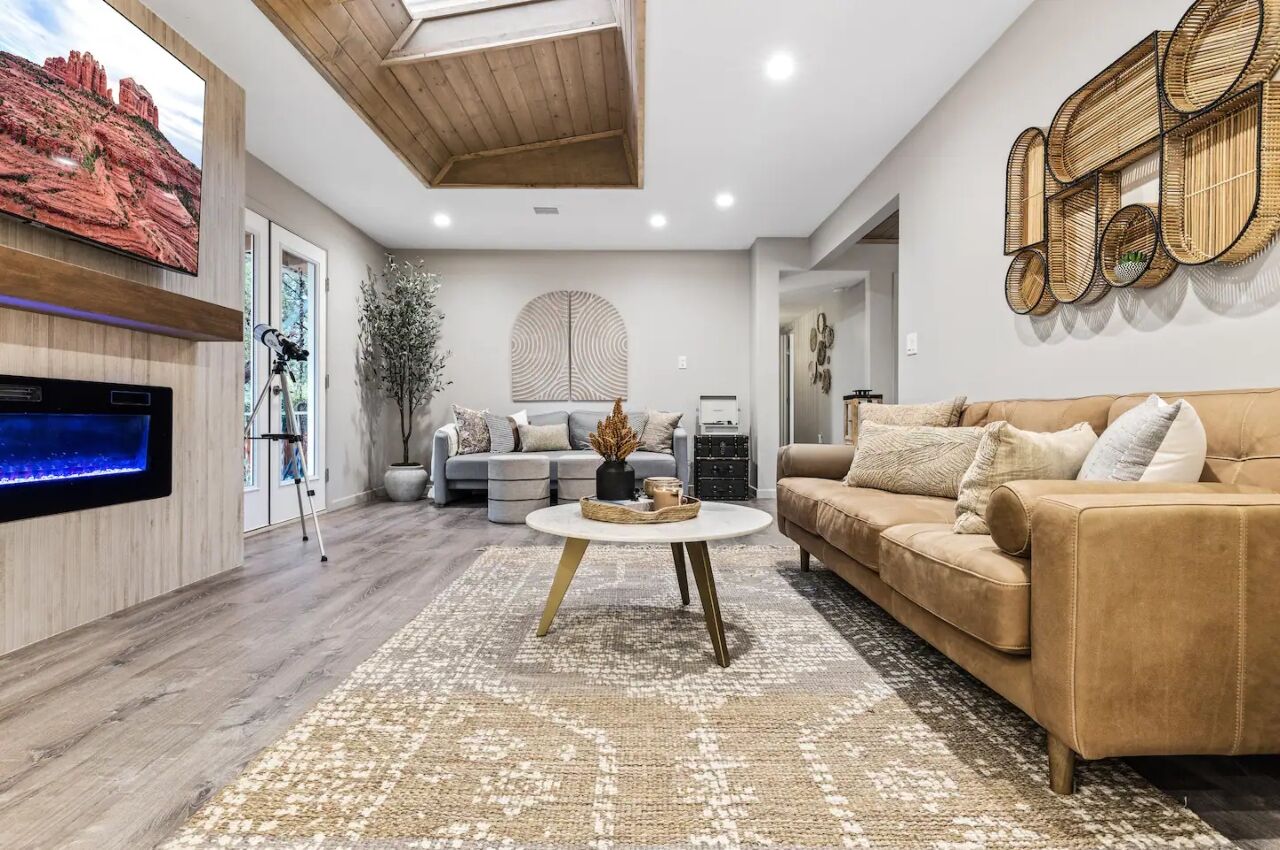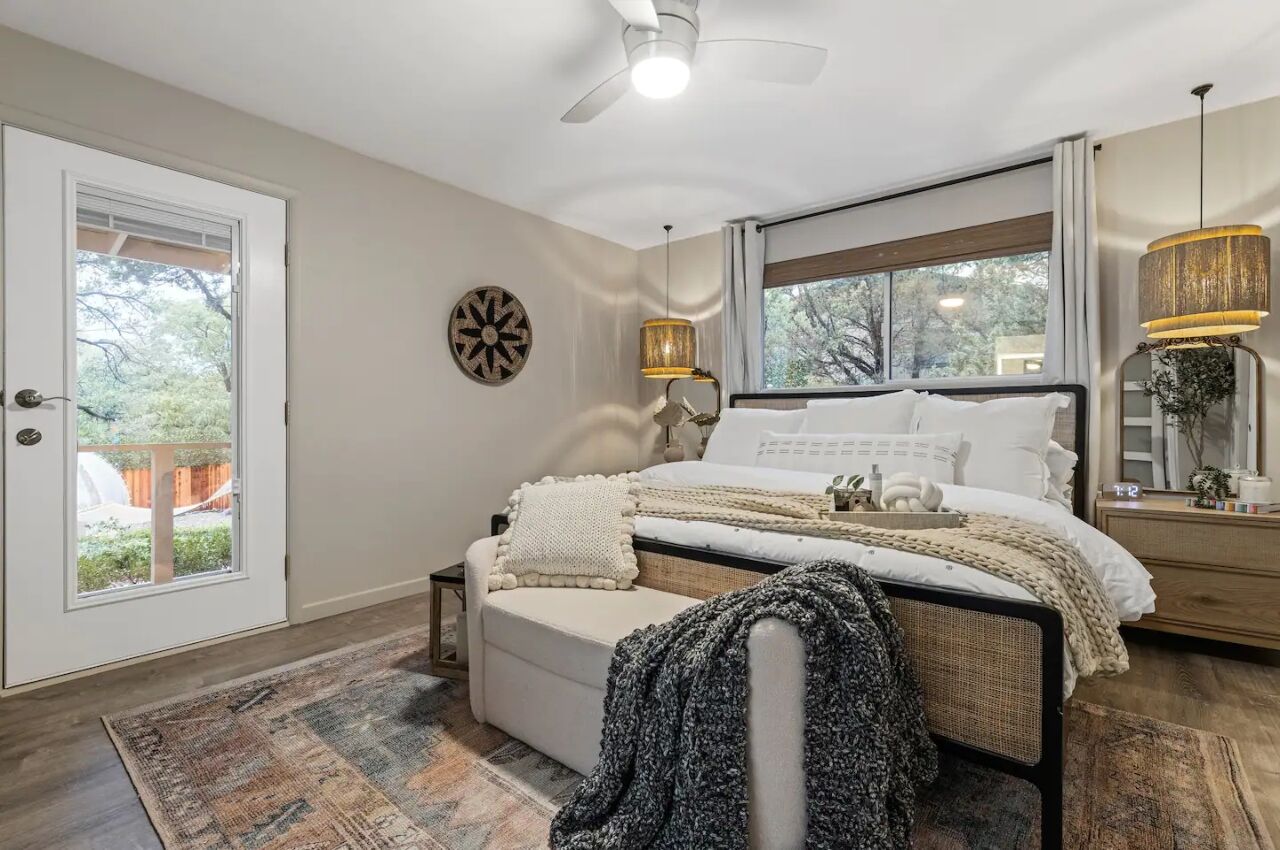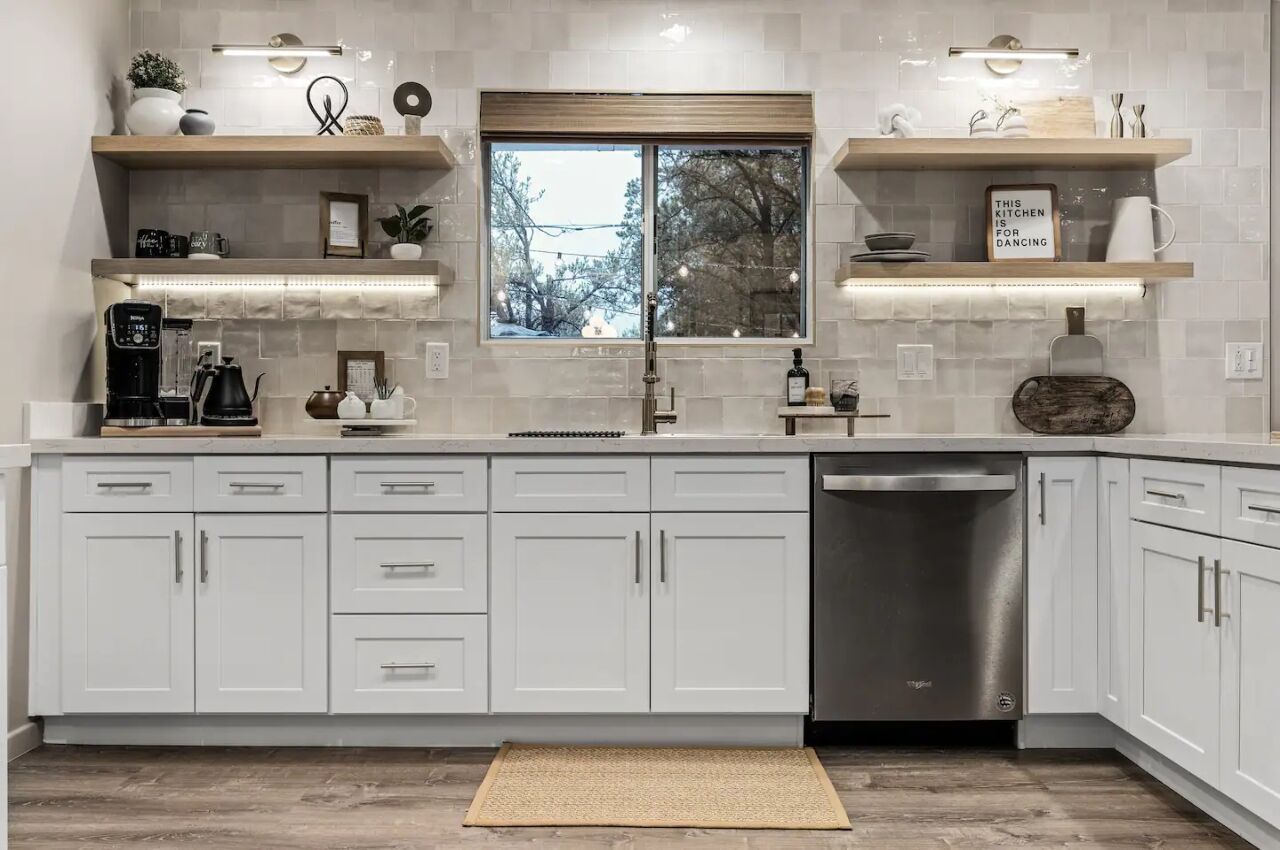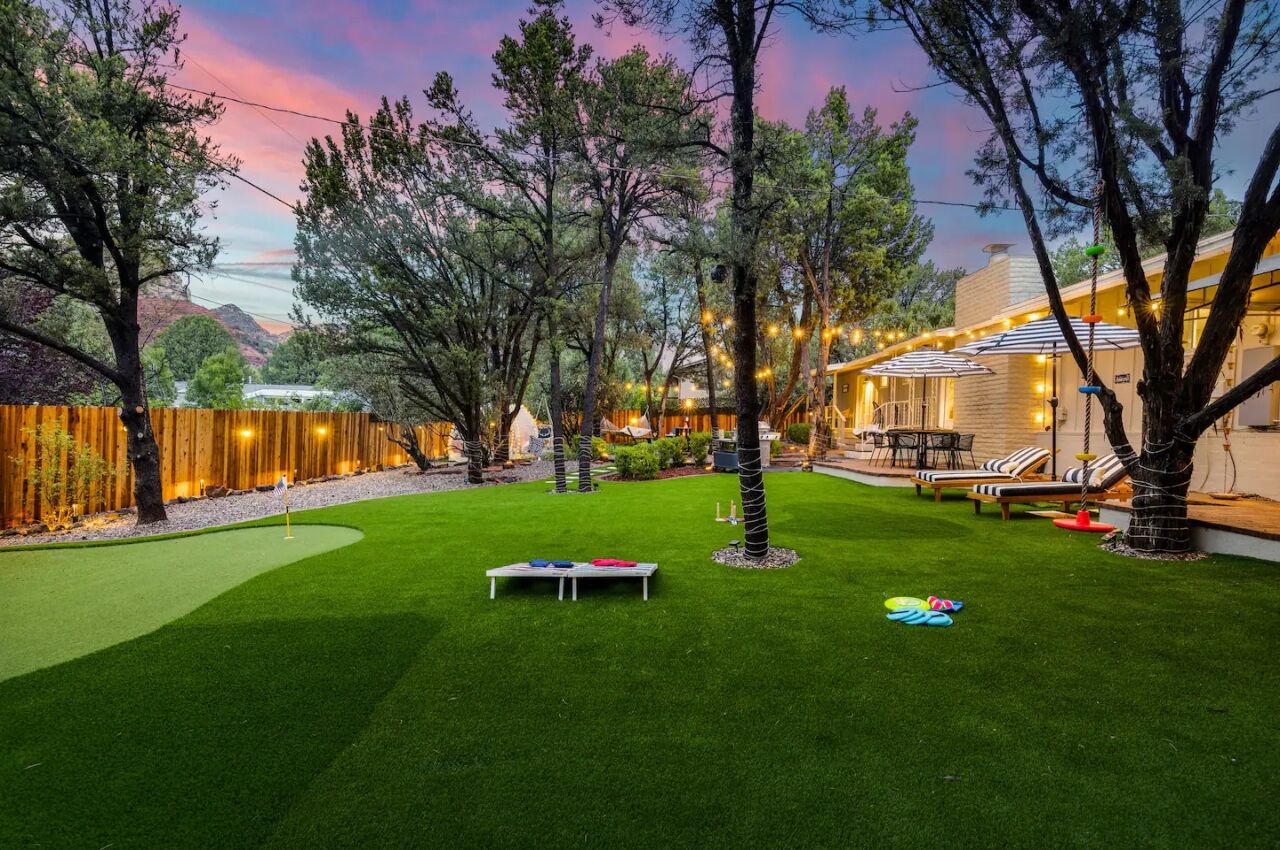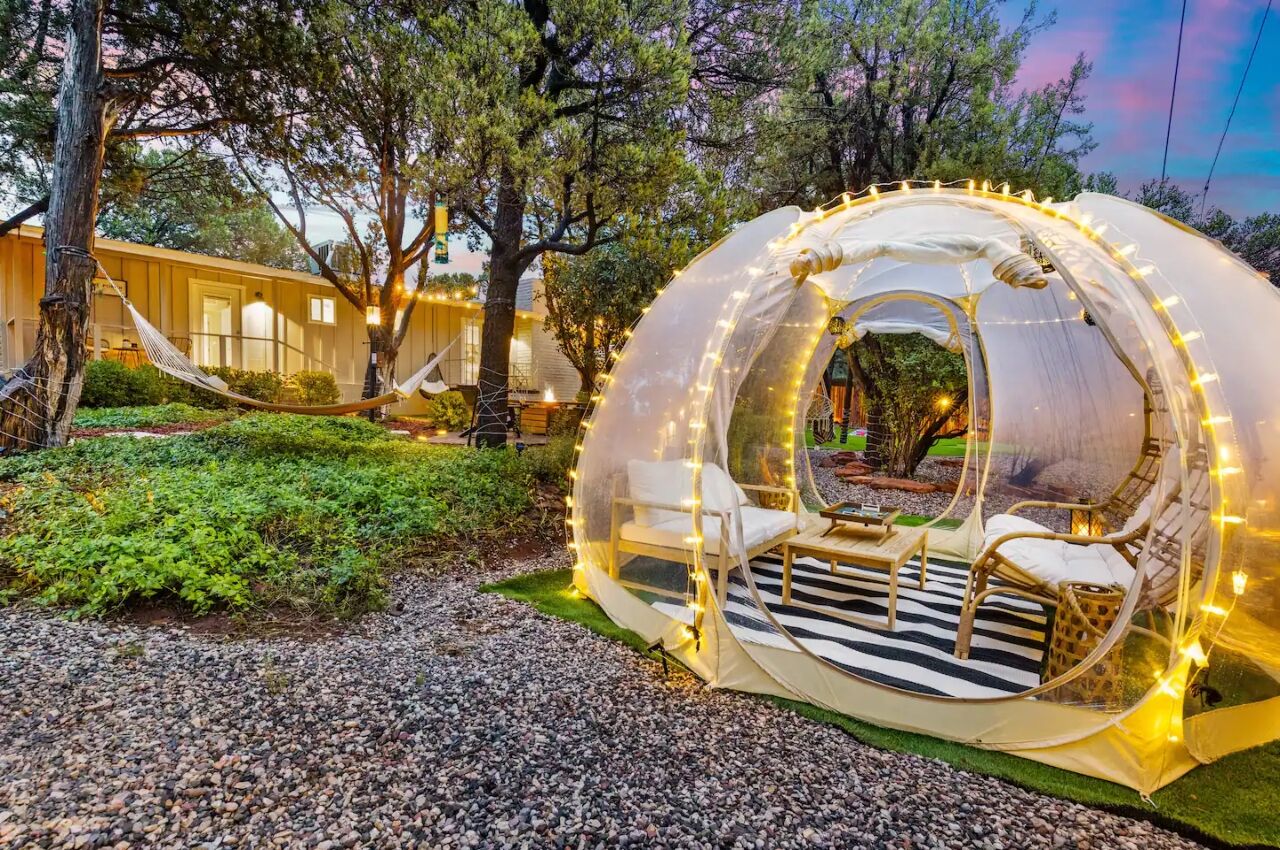 Bring the whole family together at this spacious Sedona home. This modern home is in the central west Sedona location. This villa features two main living areas, a big backyard with a hot tub, turf, mini golf, BBQ grill, yoga mats, a fire pit, and a glamping bubble to hang out at when you're in the backyard. If you Want to experience more Sedona, there are parks, hiking trails, shopping areas, and more within walking distance.
Ten guests, three bedrooms
Price: $549 per night
Sedona Airbnbs with a pool or hot tub
Heavenly Hacienda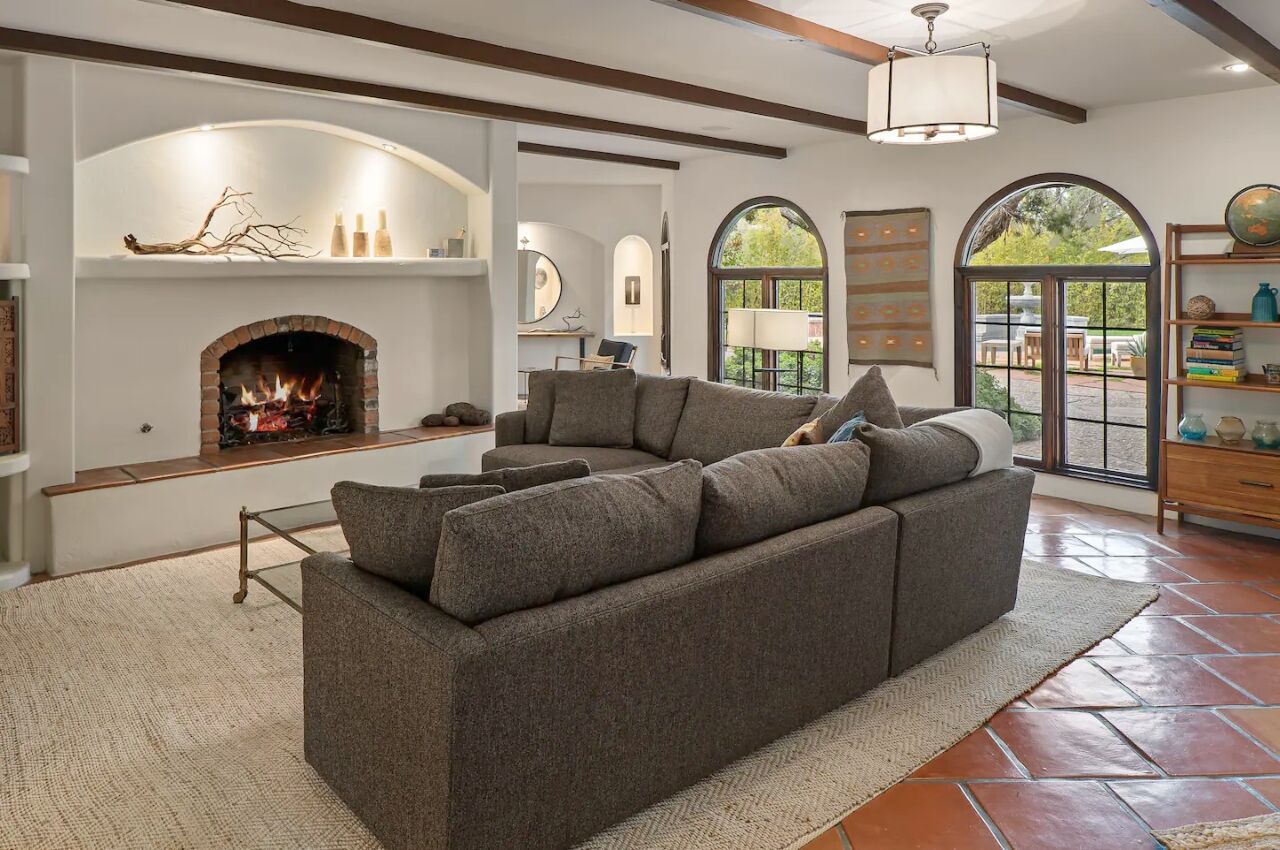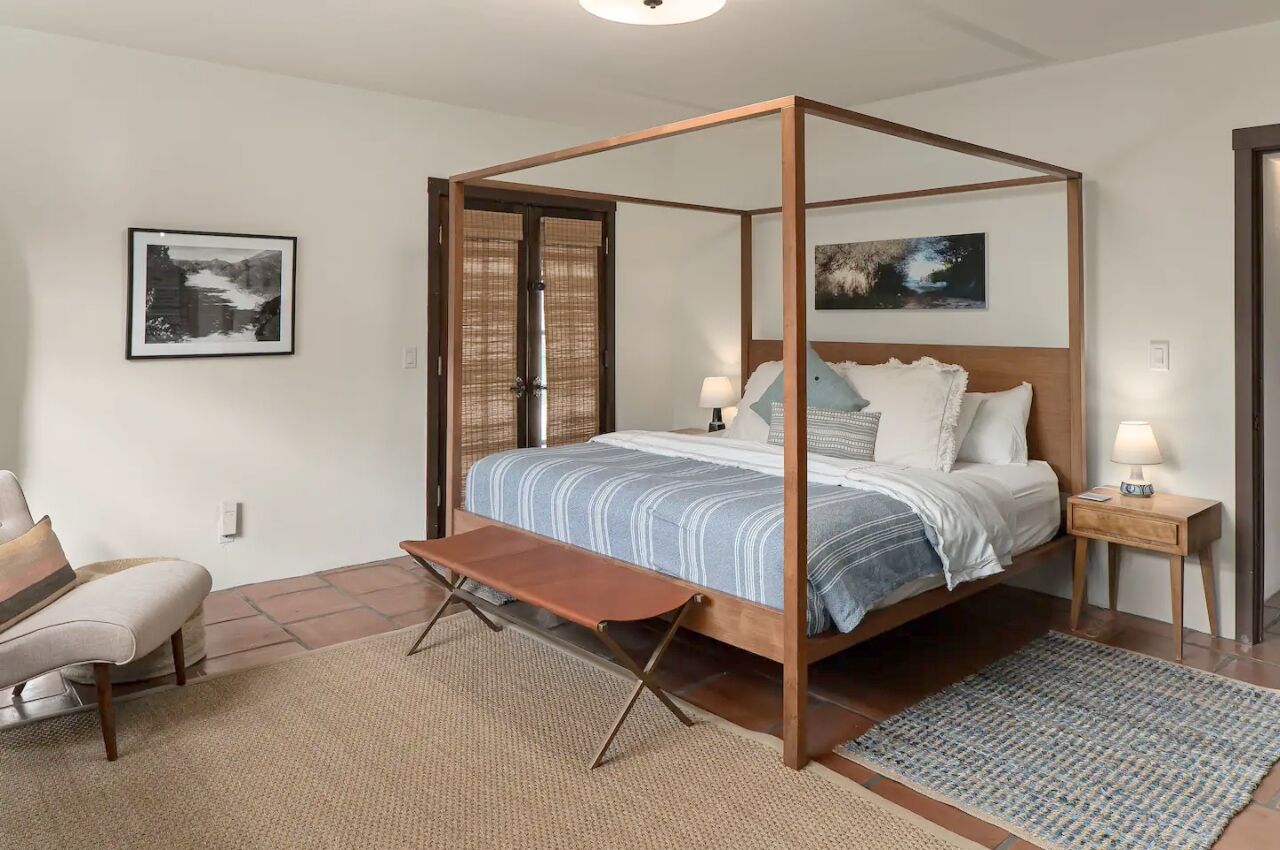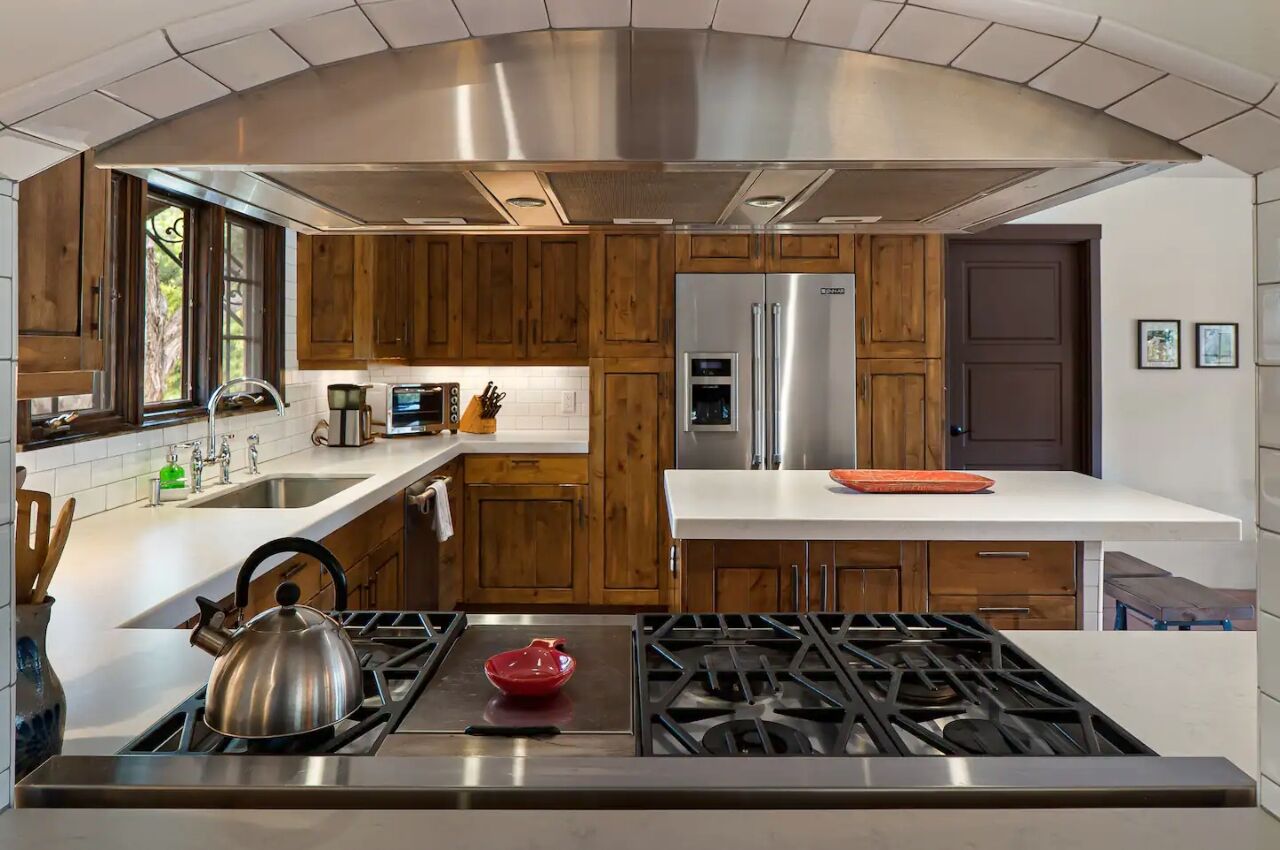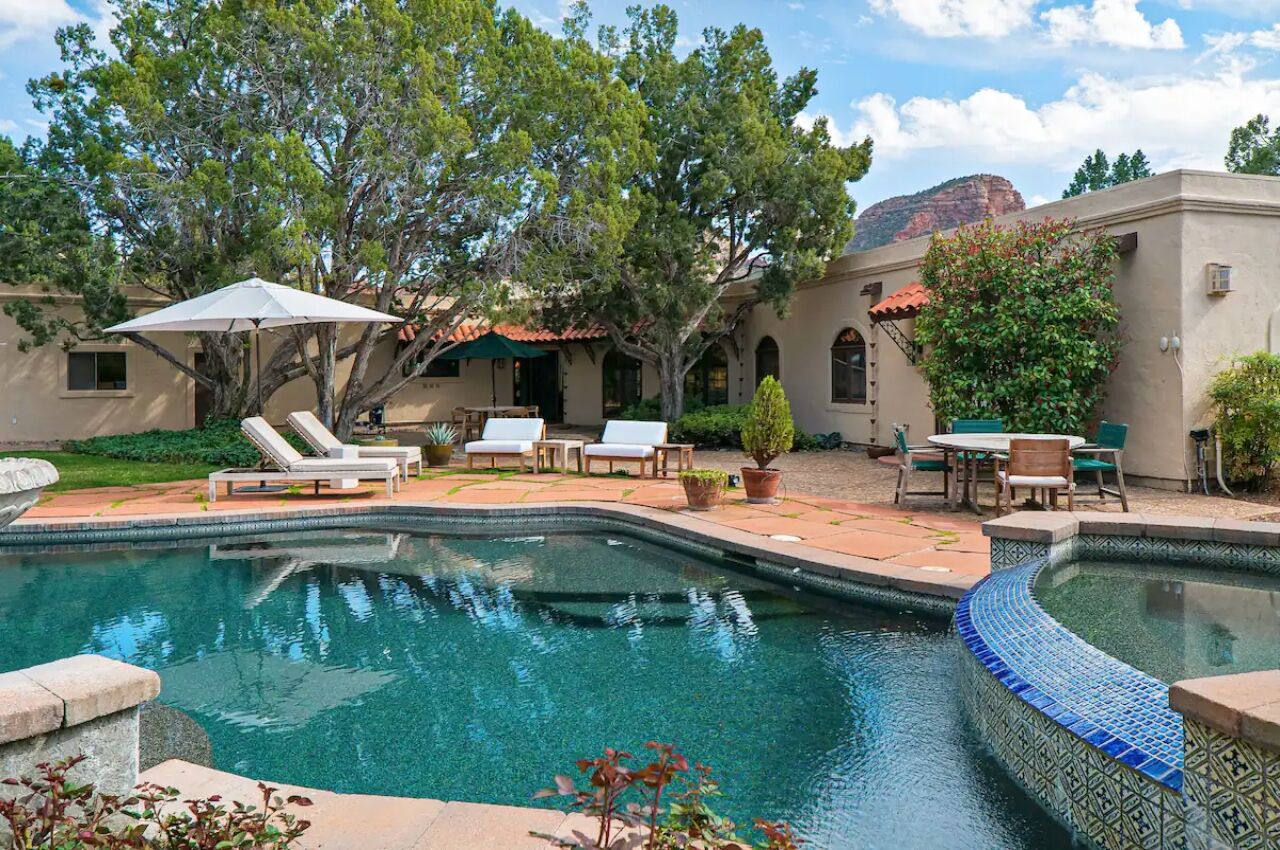 Check out this relaxing resort-like Airbnb. The updated hacienda-styled home combines vintage and modern throughout the house. This Sedona home features a private pool and hot tub area and has stunning red rocks views that you can see from the front yard and patio area. If you want to get out and explore more, the home is near hiking and biking trails, vortex sites, restaurants, and shopping areas.
Six guests, three bedrooms
Price: $453 per night
Uptown Sedona Escape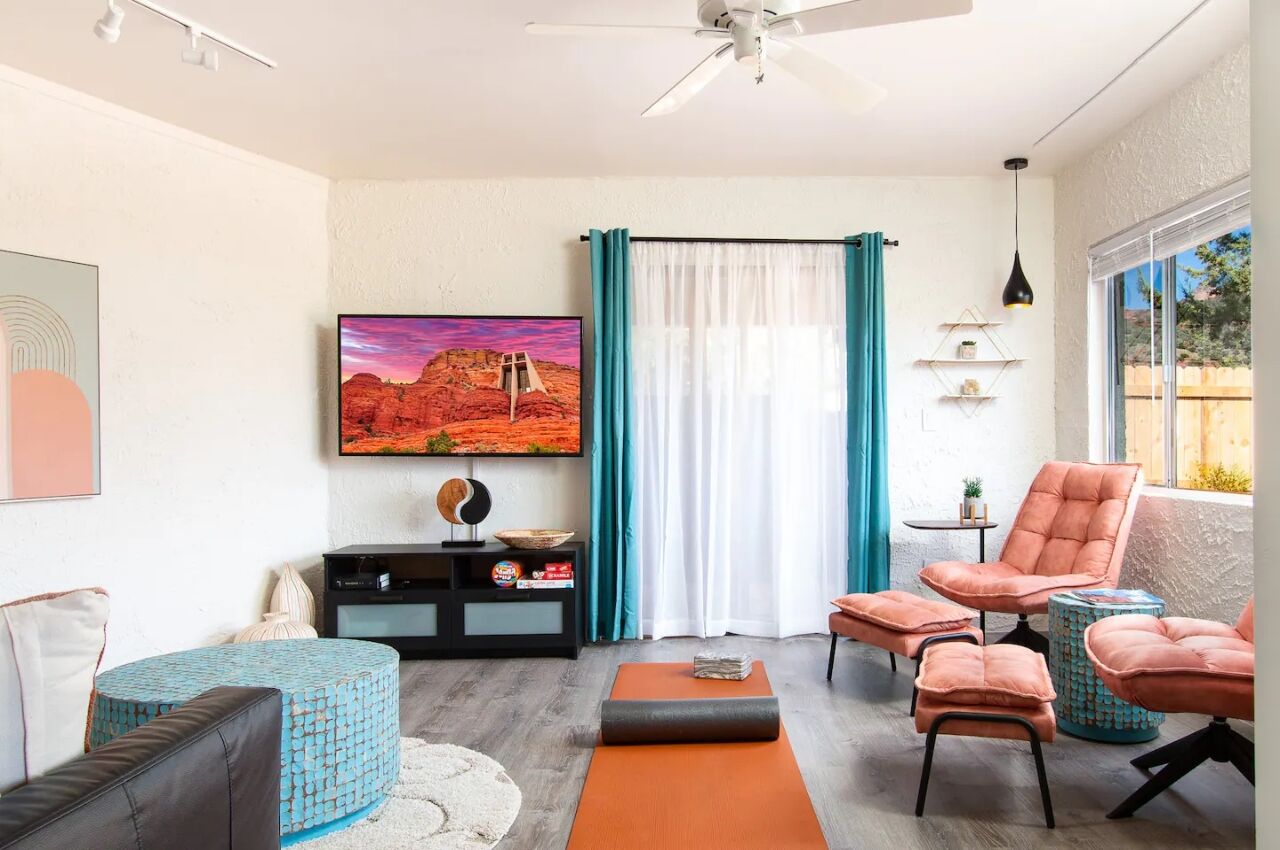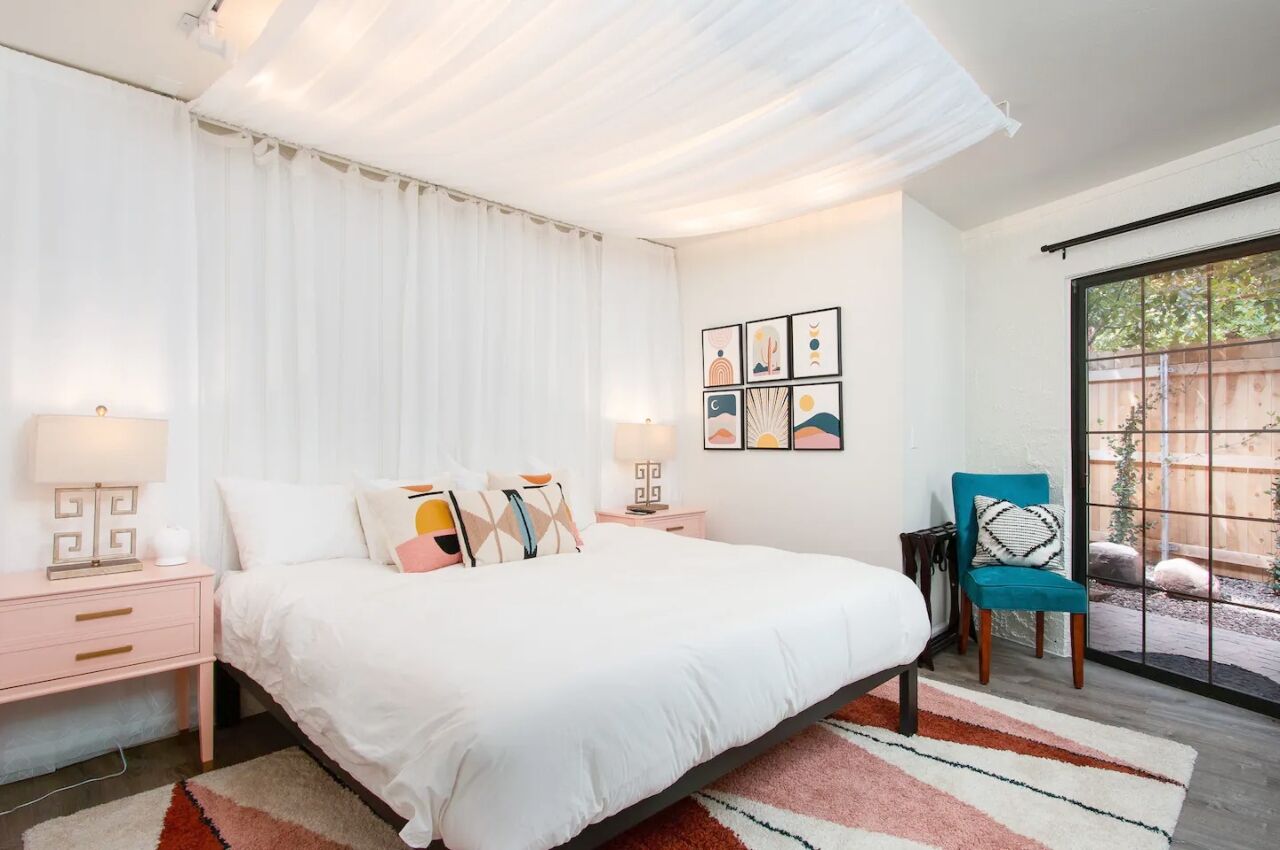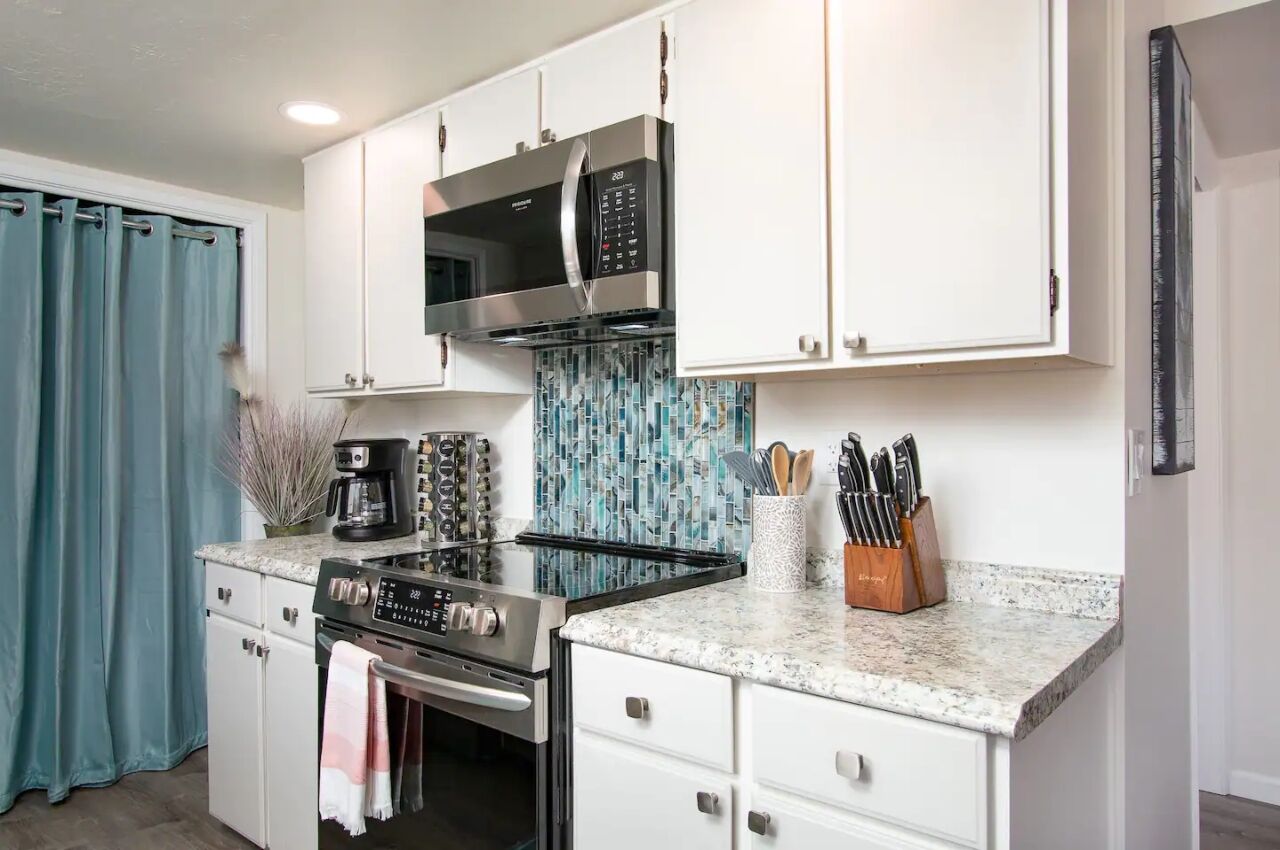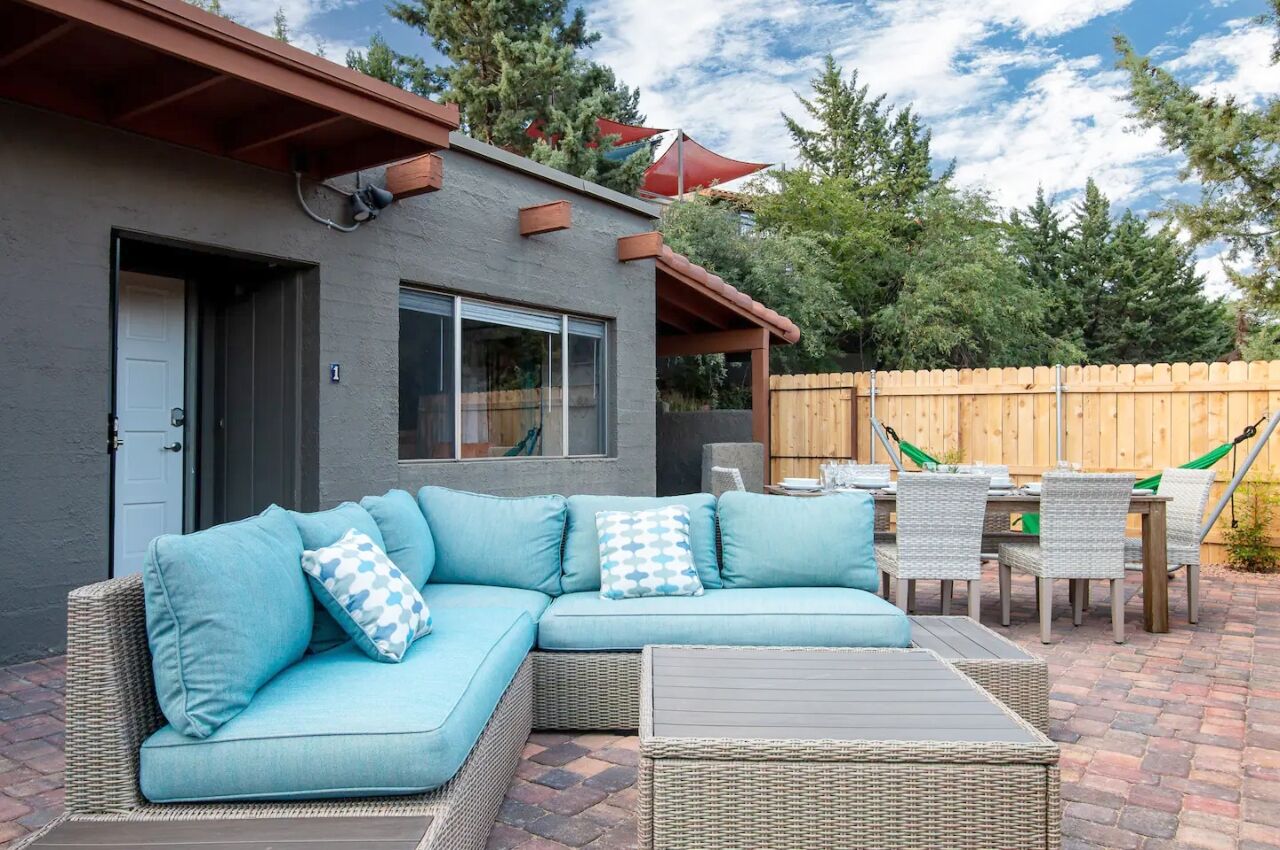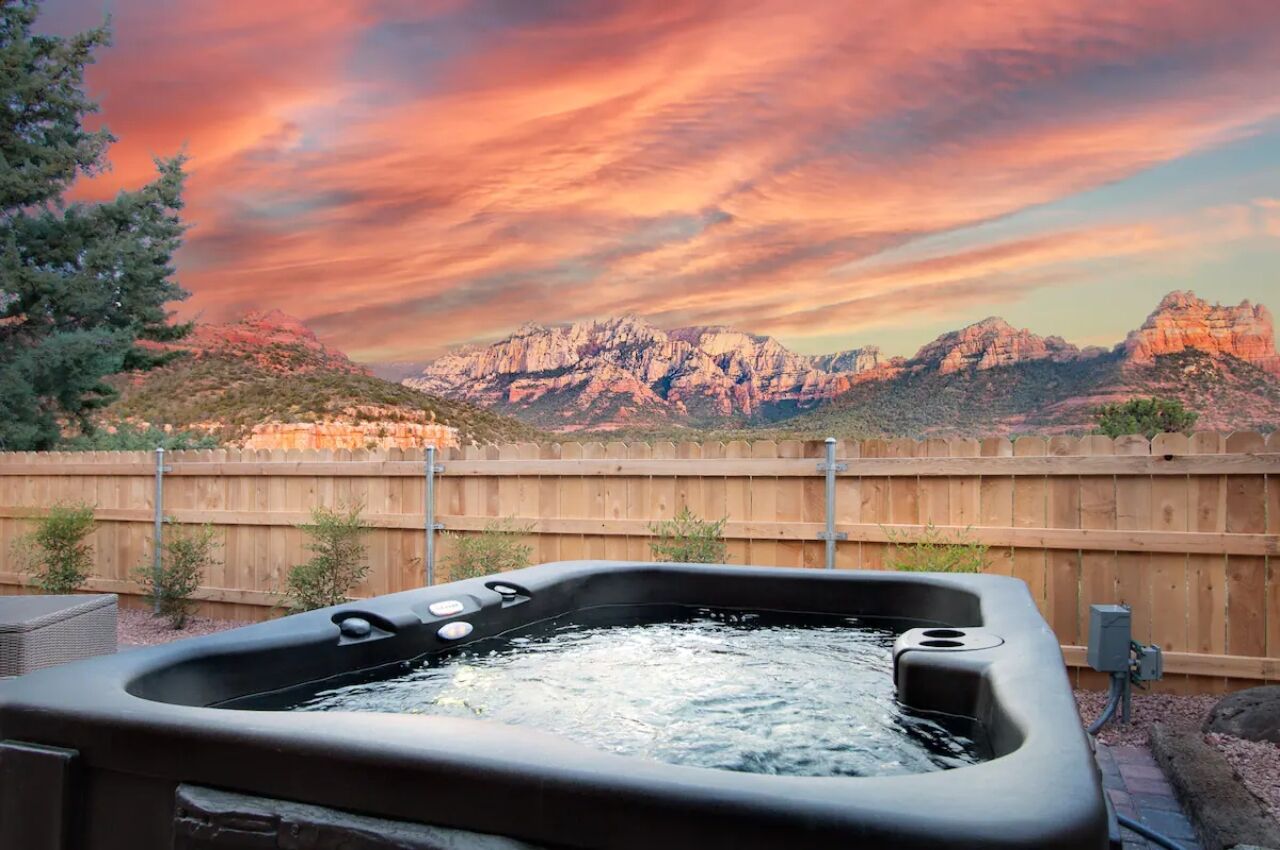 Take in the gorgeous, breathtaking views at this cozy townhouse in Sedona. This home is a short walk to Uptown Sedona, near top restaurants and shopping. Soak in the gorgeous views through every room or enjoy them up close and personal while relaxing in the hot tub, eating outside, or lounging with a drink in hand is the best way to spend your time here.
Six guests, two bedrooms
Price: $234 per night
Coolest Airbnbs in Sedona
Iconic Sedona Domes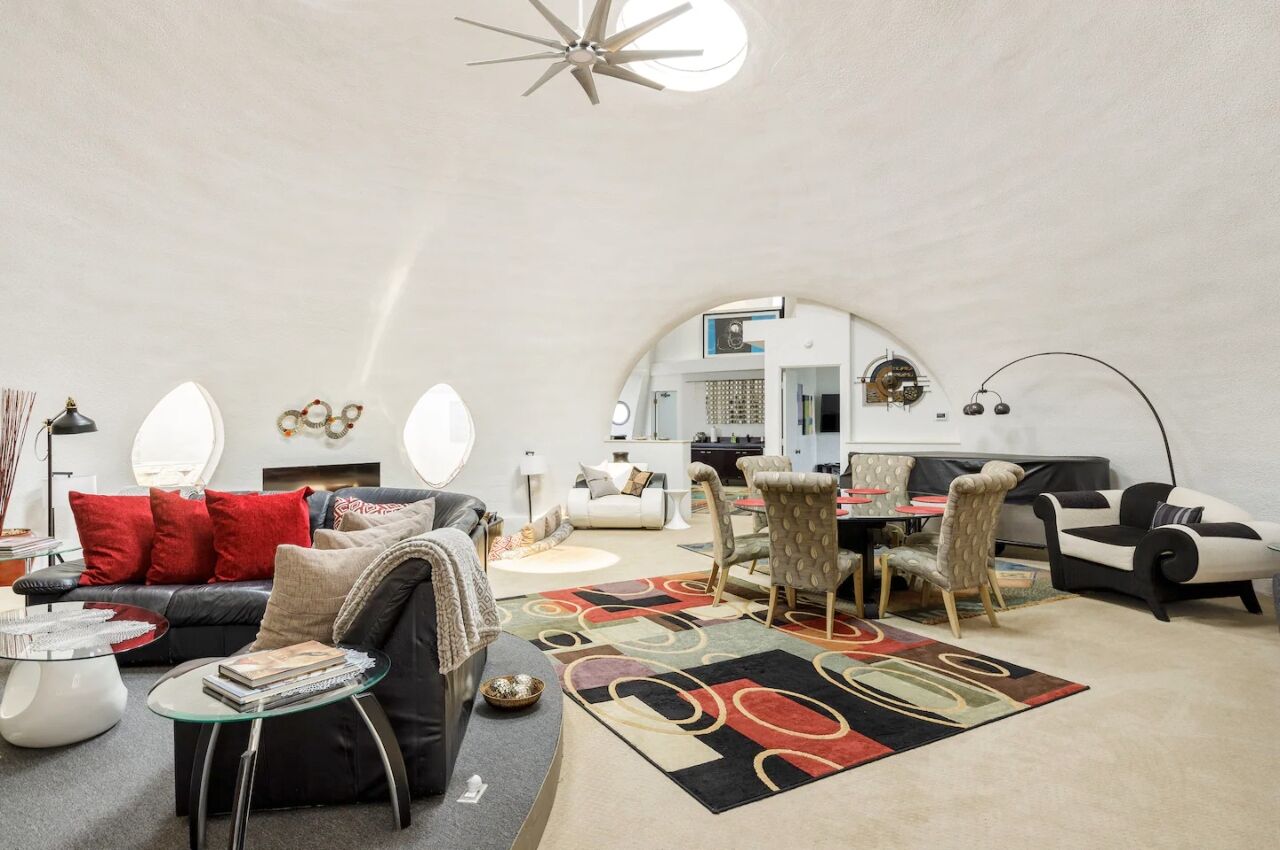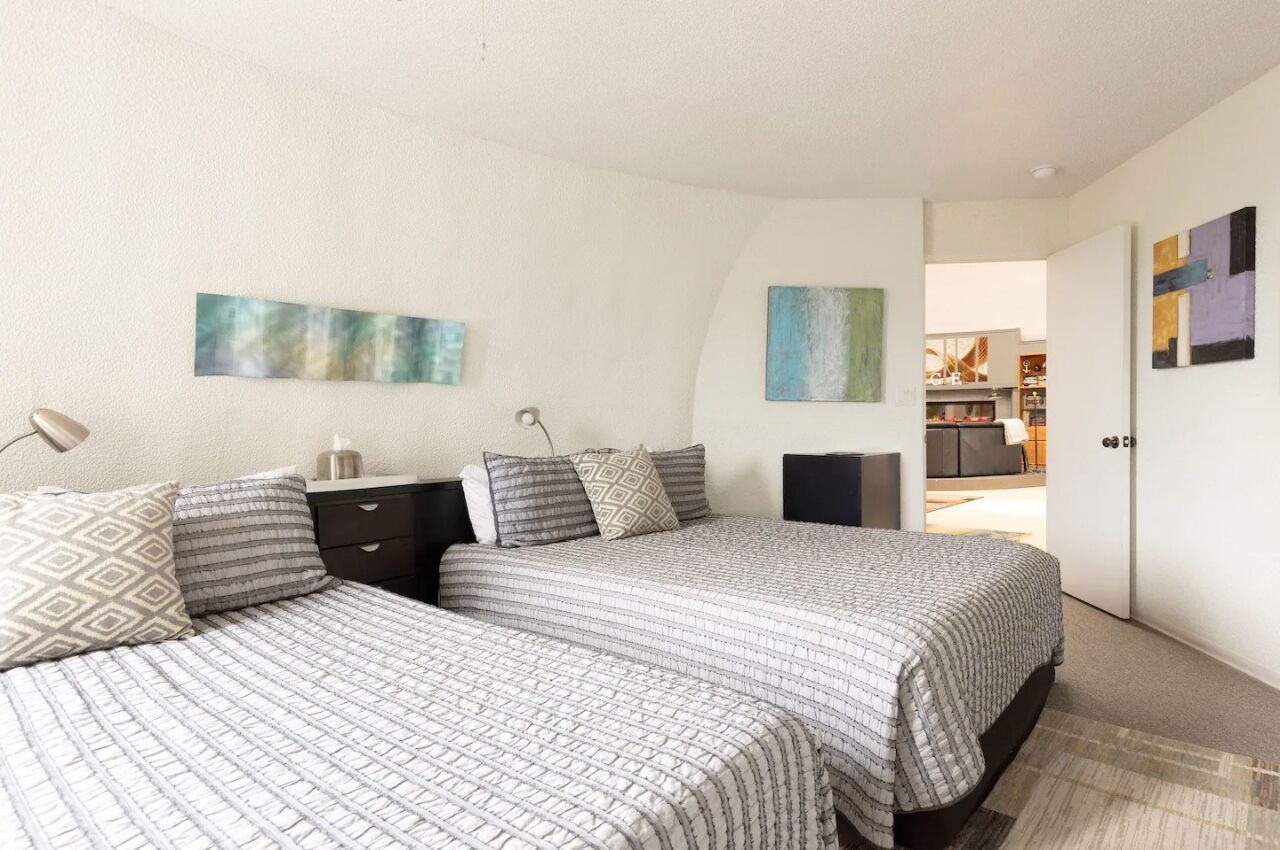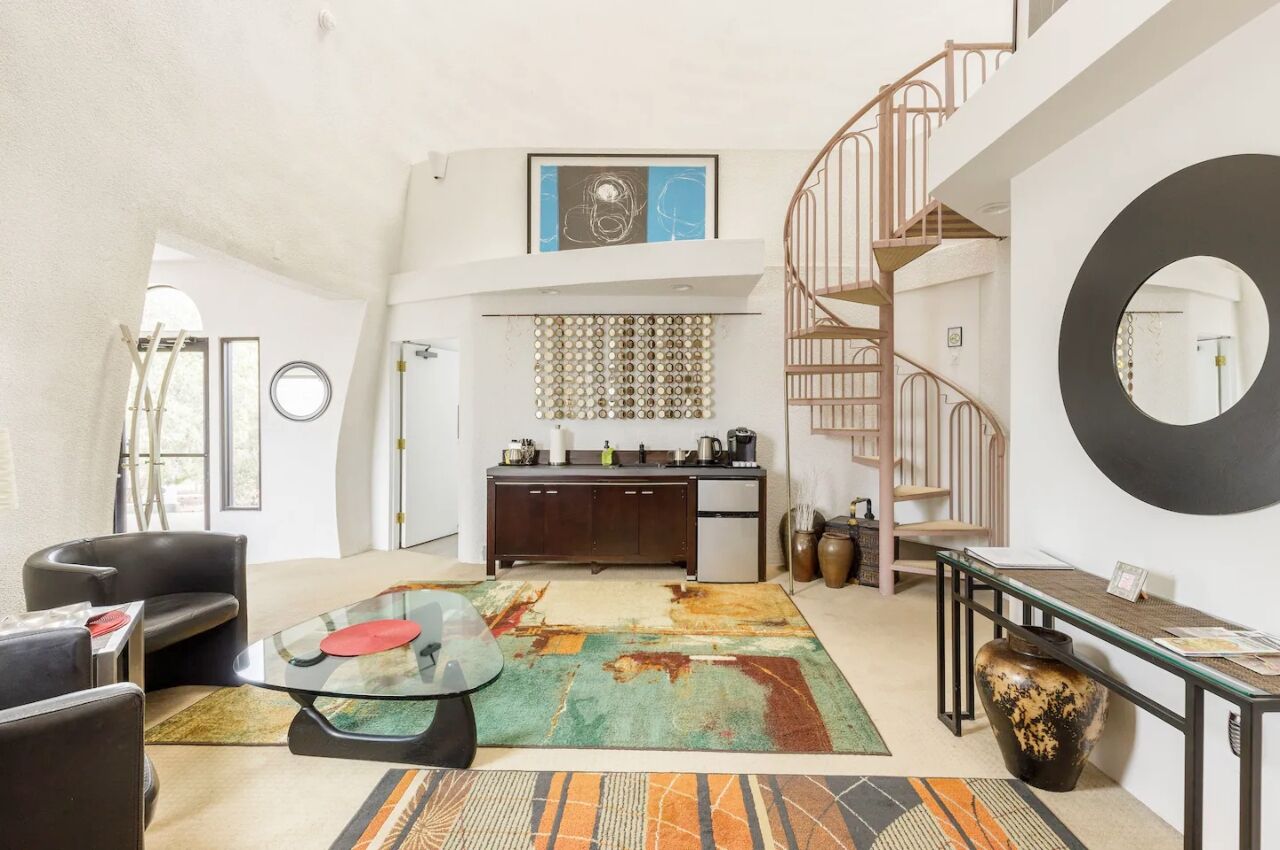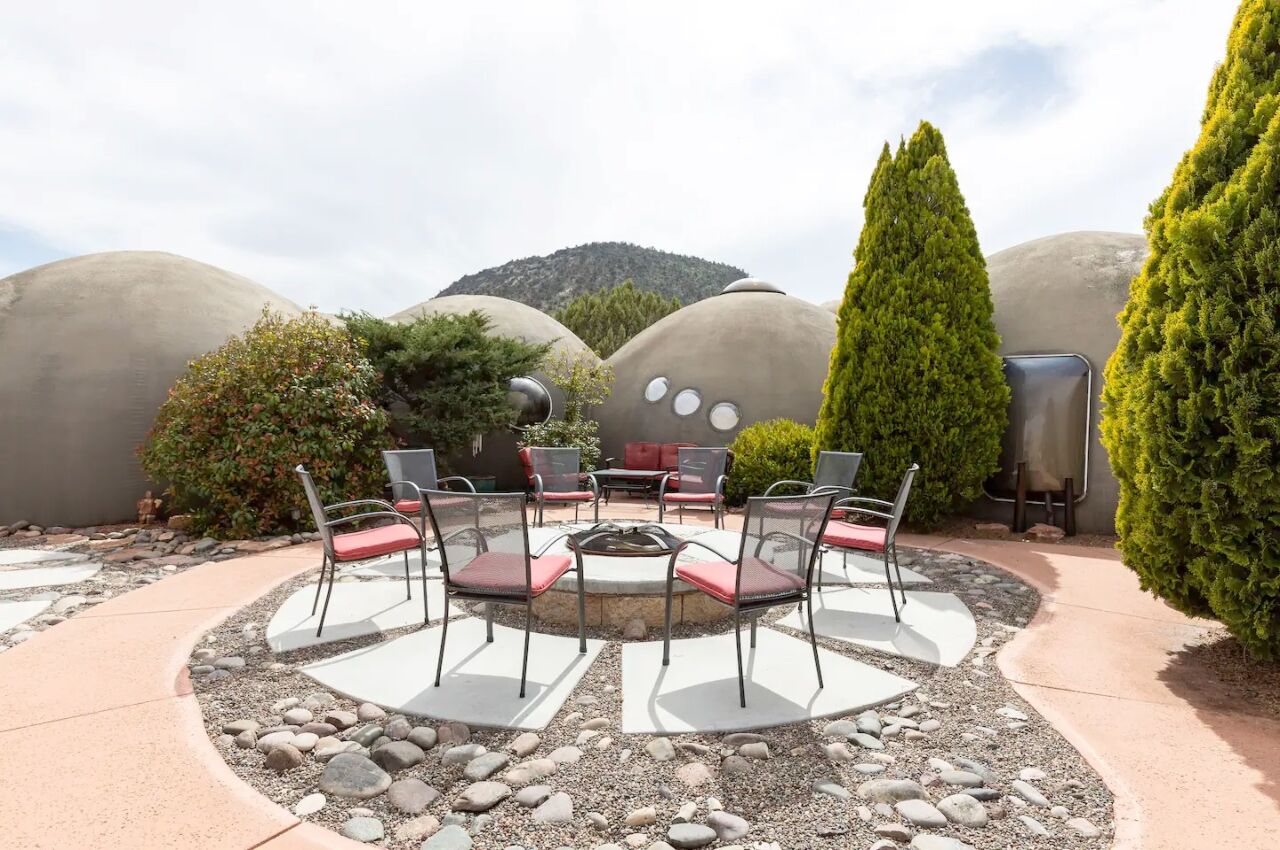 Stay at this extreme home dome that is a local icon. This large dome is made up of two of the largest and tallest domes in the area, with a total of 2,500 square feet. This dome features a great room, which is the living room with a fireplace, sofa, piano, library, and board games. Enjoy the courtyard with a fire pit while stargazing. Truly immerse yourself while staying at these domes.
Eight guests, two bedrooms
Price: $308 per night
Red Rock Retreat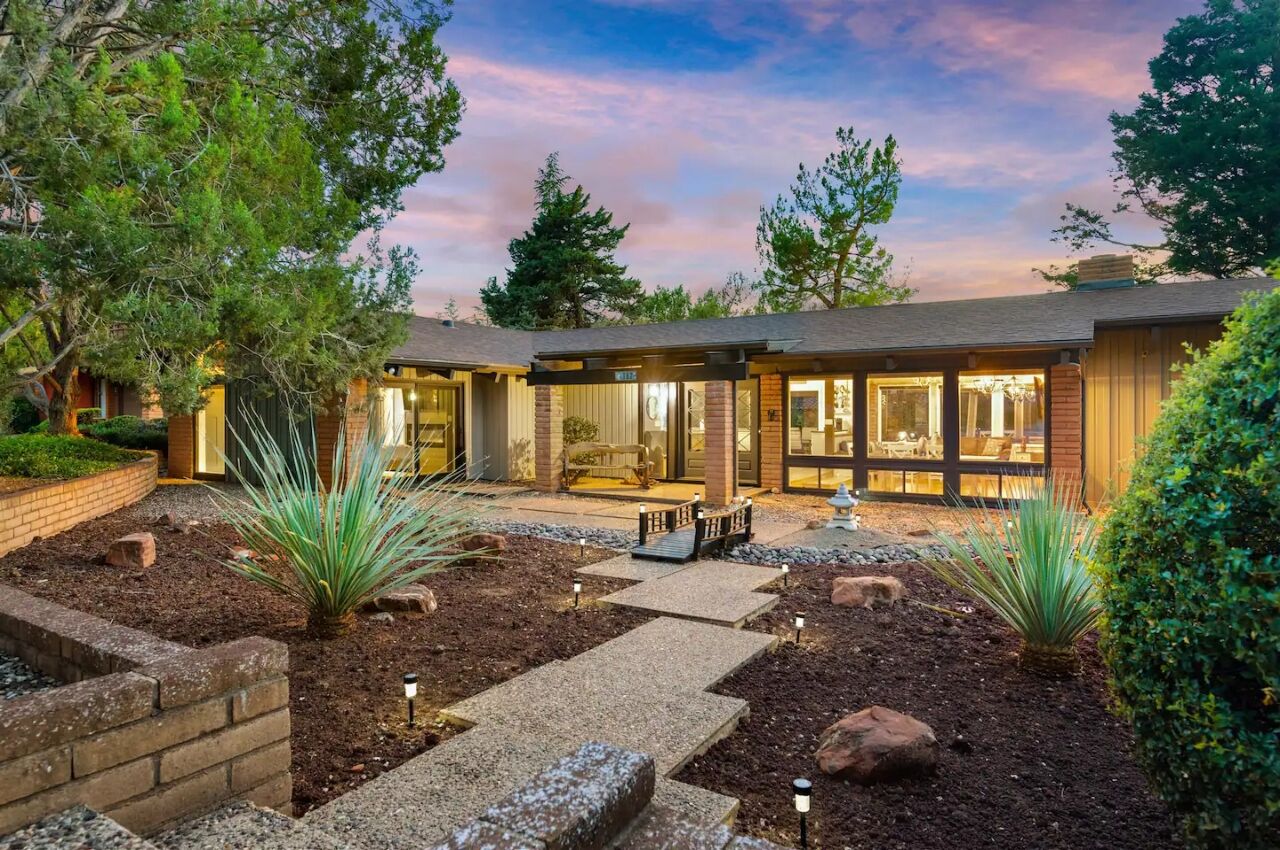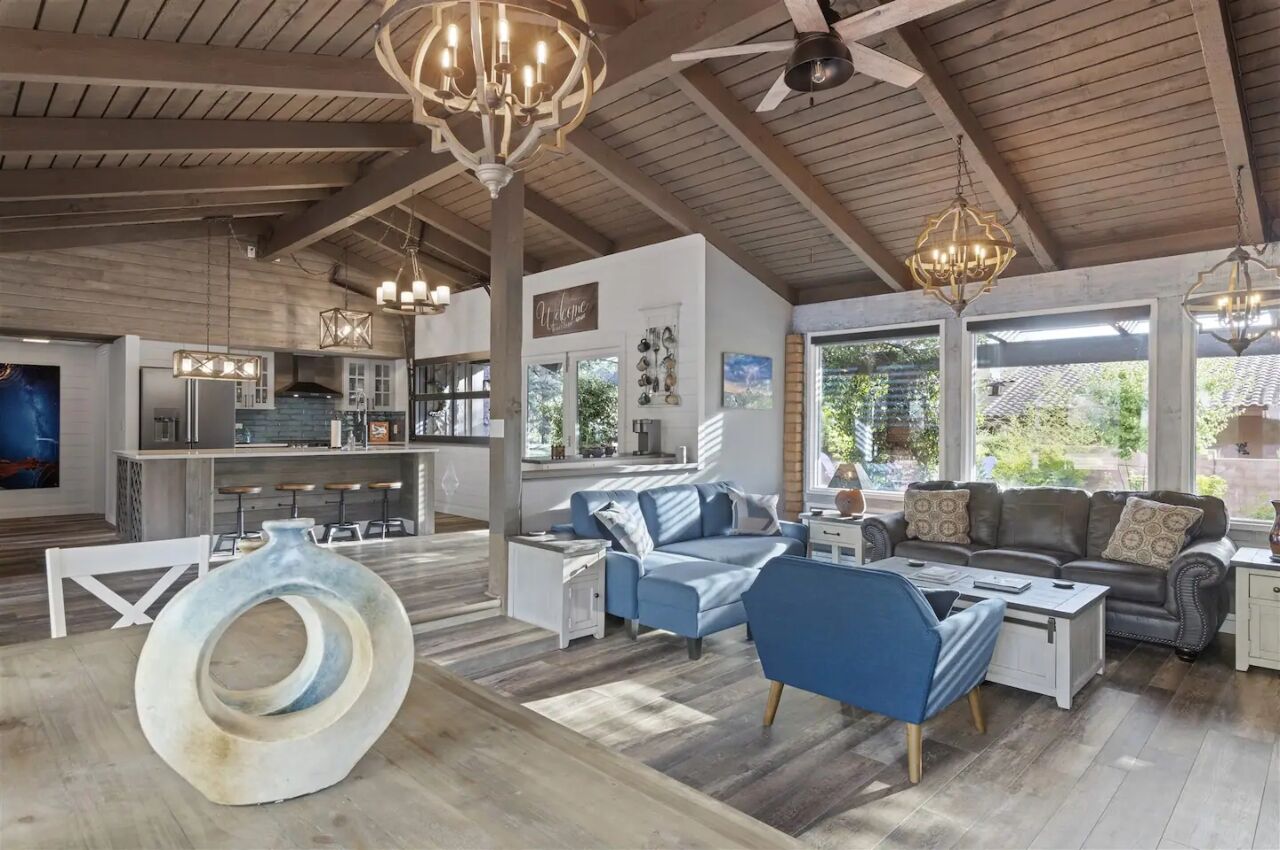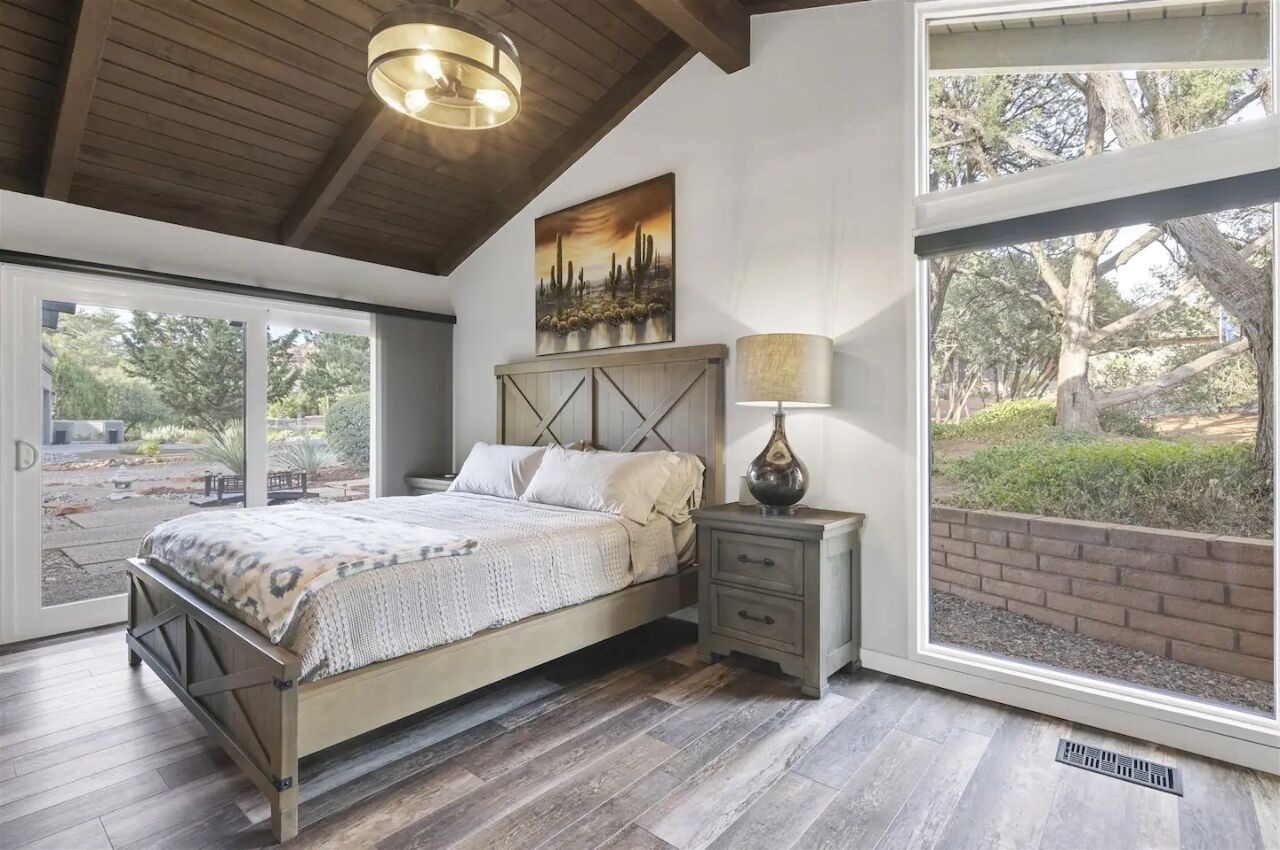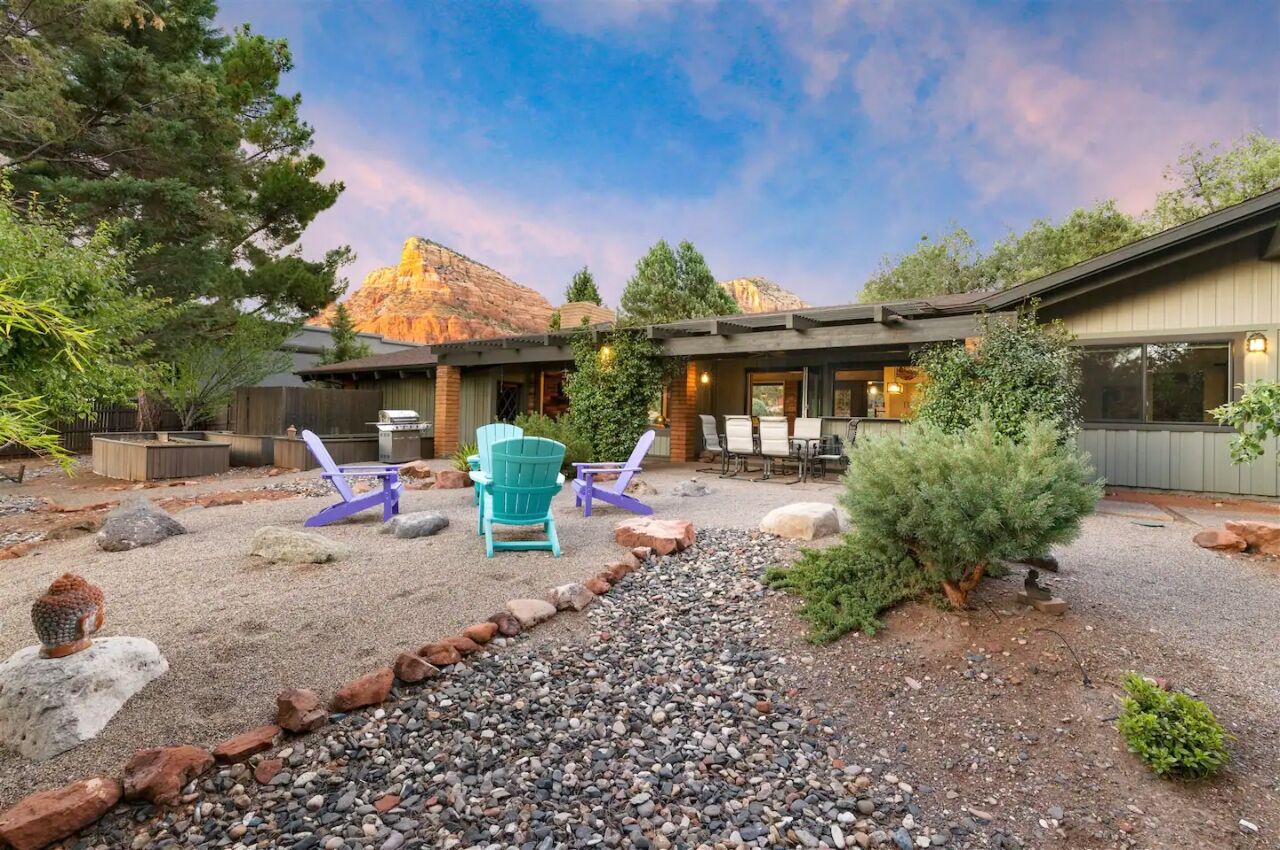 Relax at this rustic mid-century-modern home right between Uptown and the Village of Oak Creek. This modern home has an open concept floor plan, and when entering the house, vaulted ceilings and much light are coming in throughout the home. If you want to take the fun outside, sit out and have a drink or dinner on the outdoor patio area that features a dining table, counter space, and multiple seating options.
Four guests, two bedrooms
Price: $353 per night
Cozy Sedona Hideaway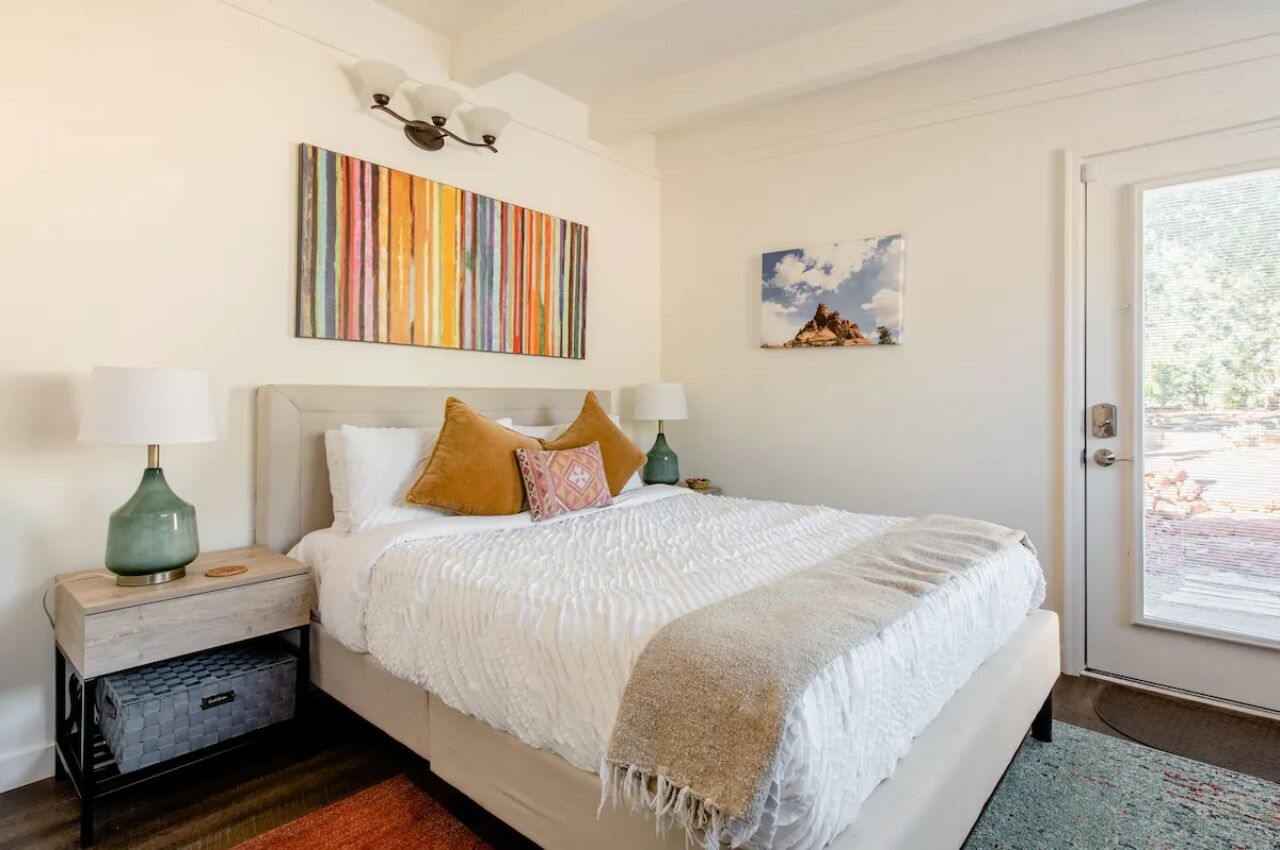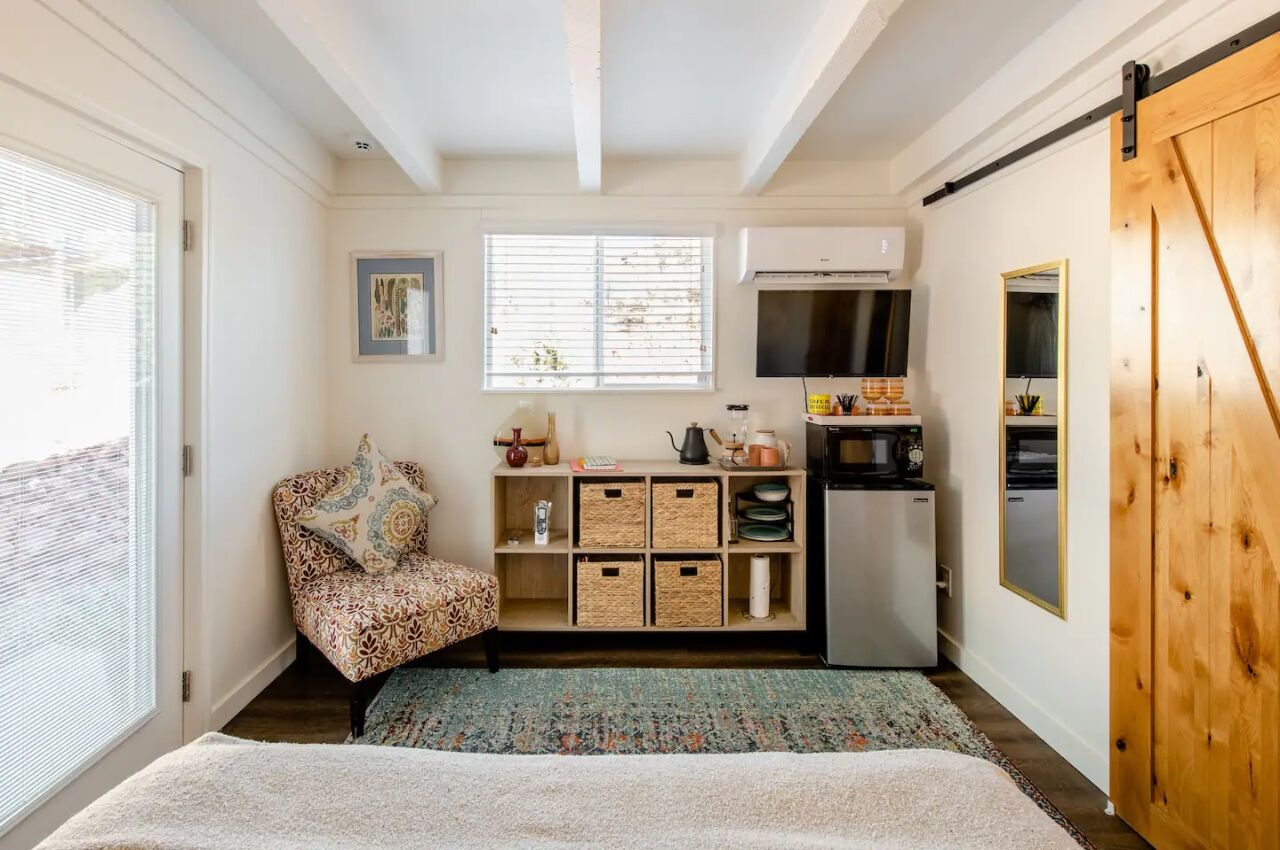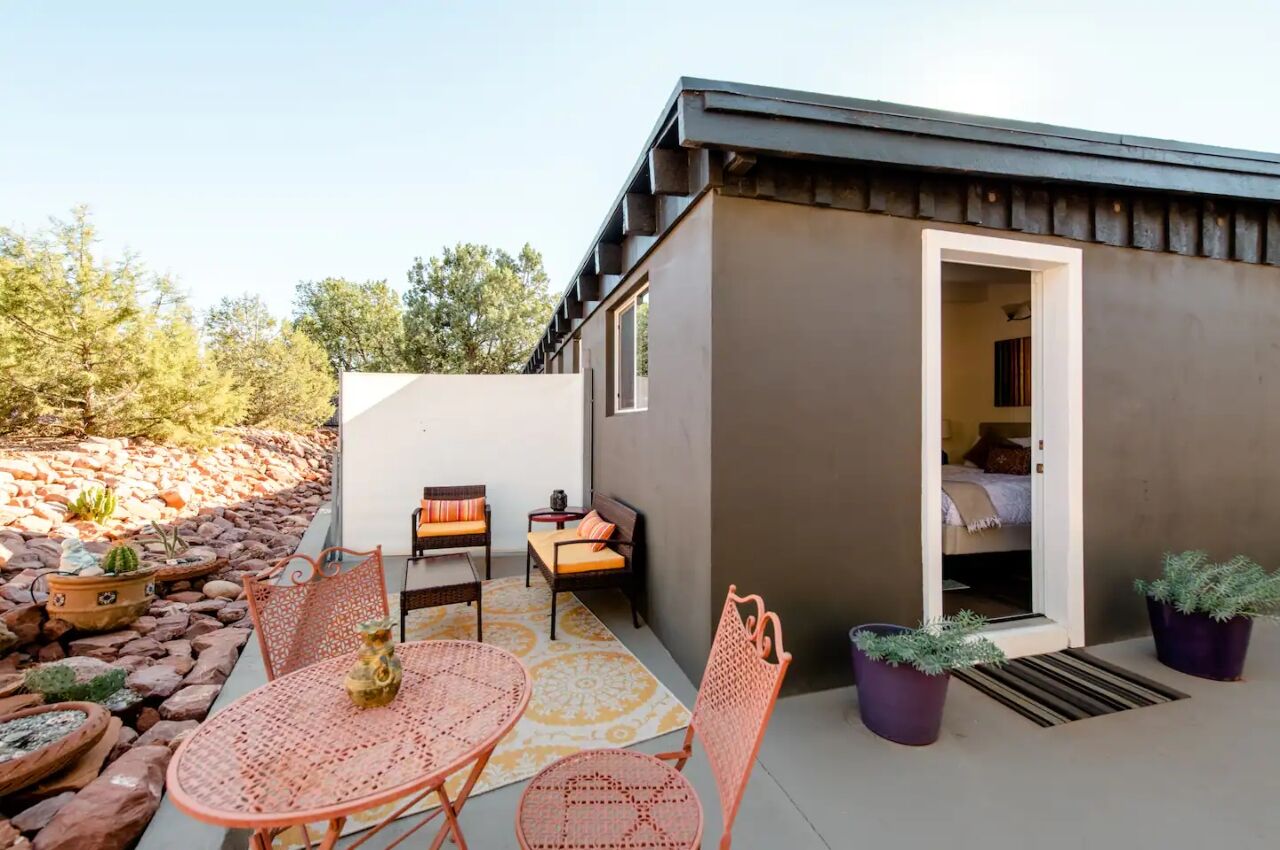 This cozy guest suite has everything you need for your Sedona getaway. It consists of an en-suite bathroom, kitchenette, queen-sized bed, and smart tv. Take in the scene as you sit outside and enjoy sunny Sedona.
Two guests, one bedroom
Price: $134 per night
Sedona Airbnbs near hiking trails and nature
Chic Sedona Home with panoramic views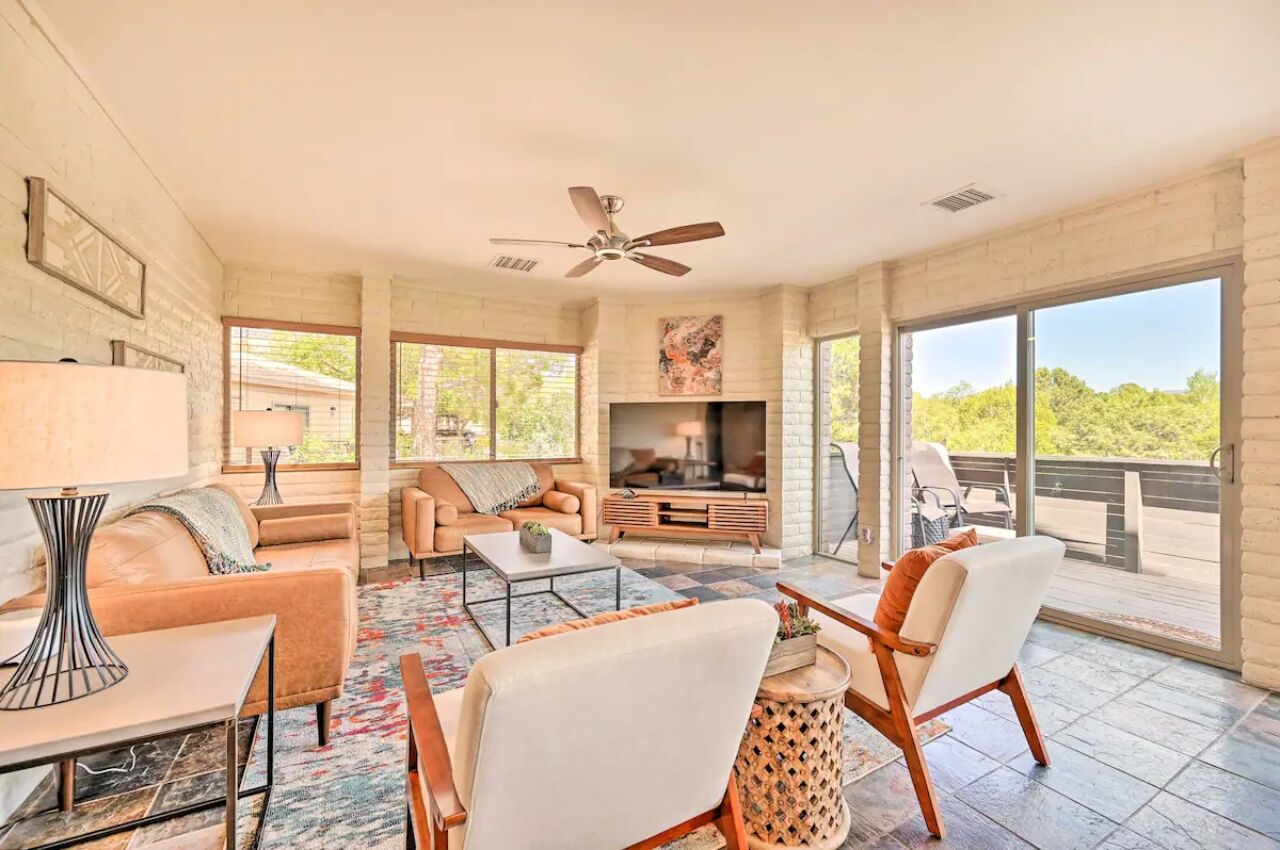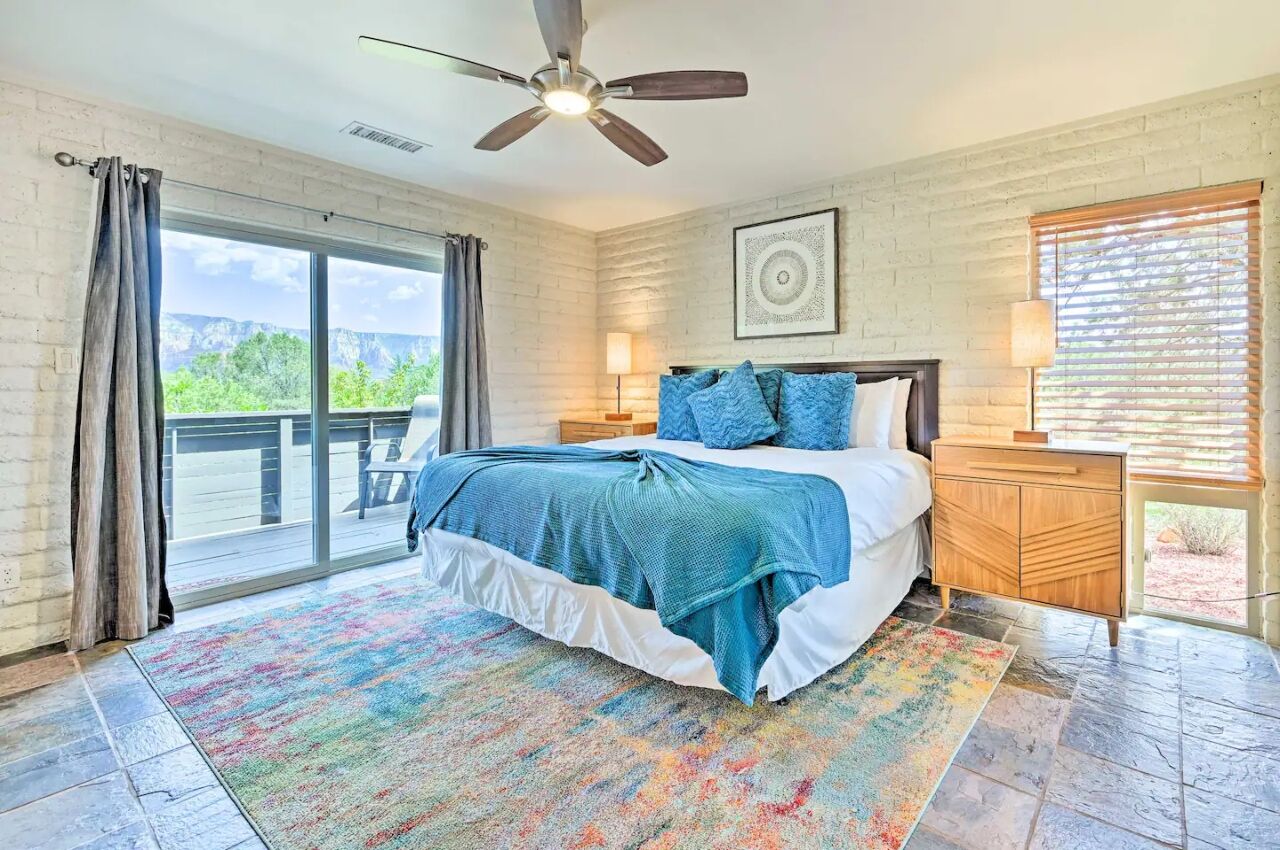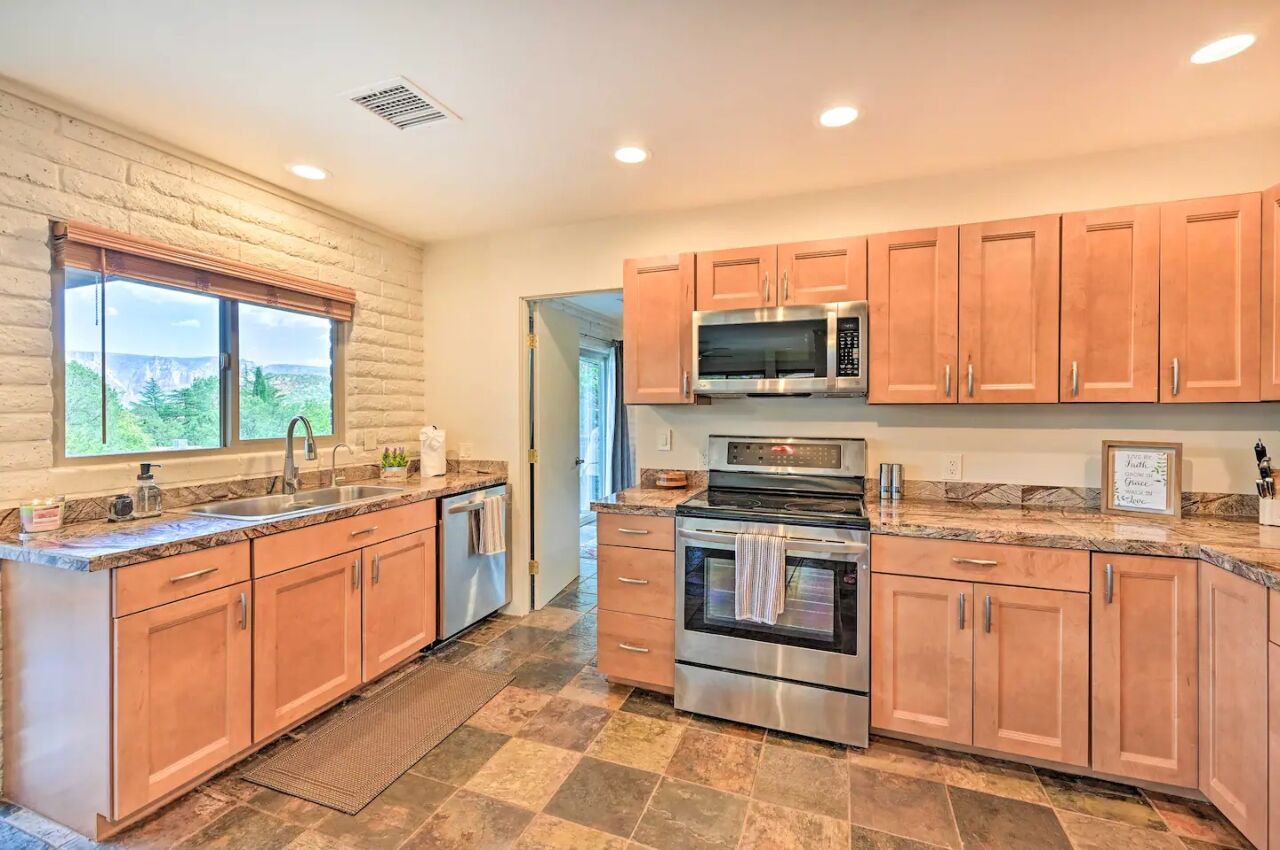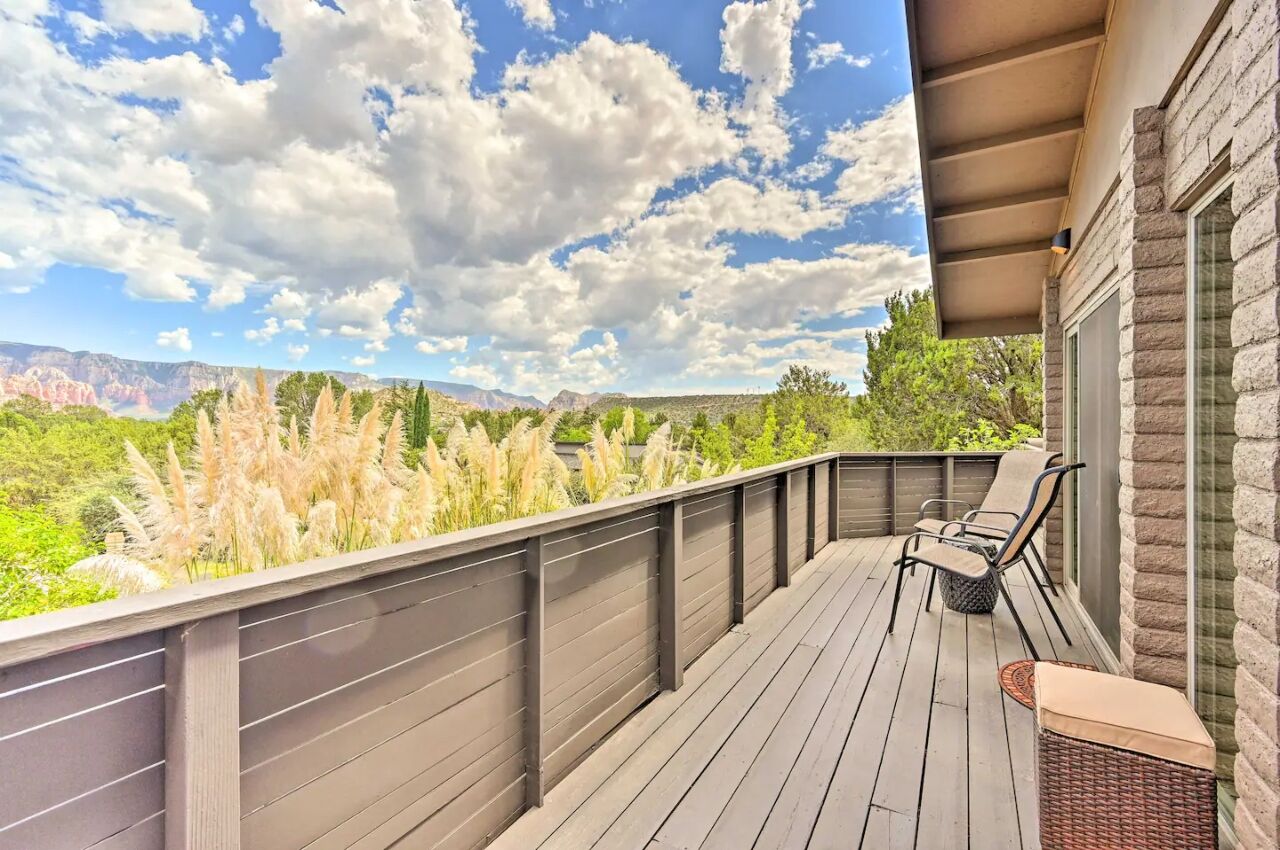 Settle down at this chic Sedona home that has panoramic desert views. This home is an excellent base to explore all things in Arizona, and the house is near hiking trails and Uptown Sedona. Sit out and enjoy the views from the comfort of the private balcony.
Four guests, two bedrooms
Price: $152 per night
The Prickly Pear Guest House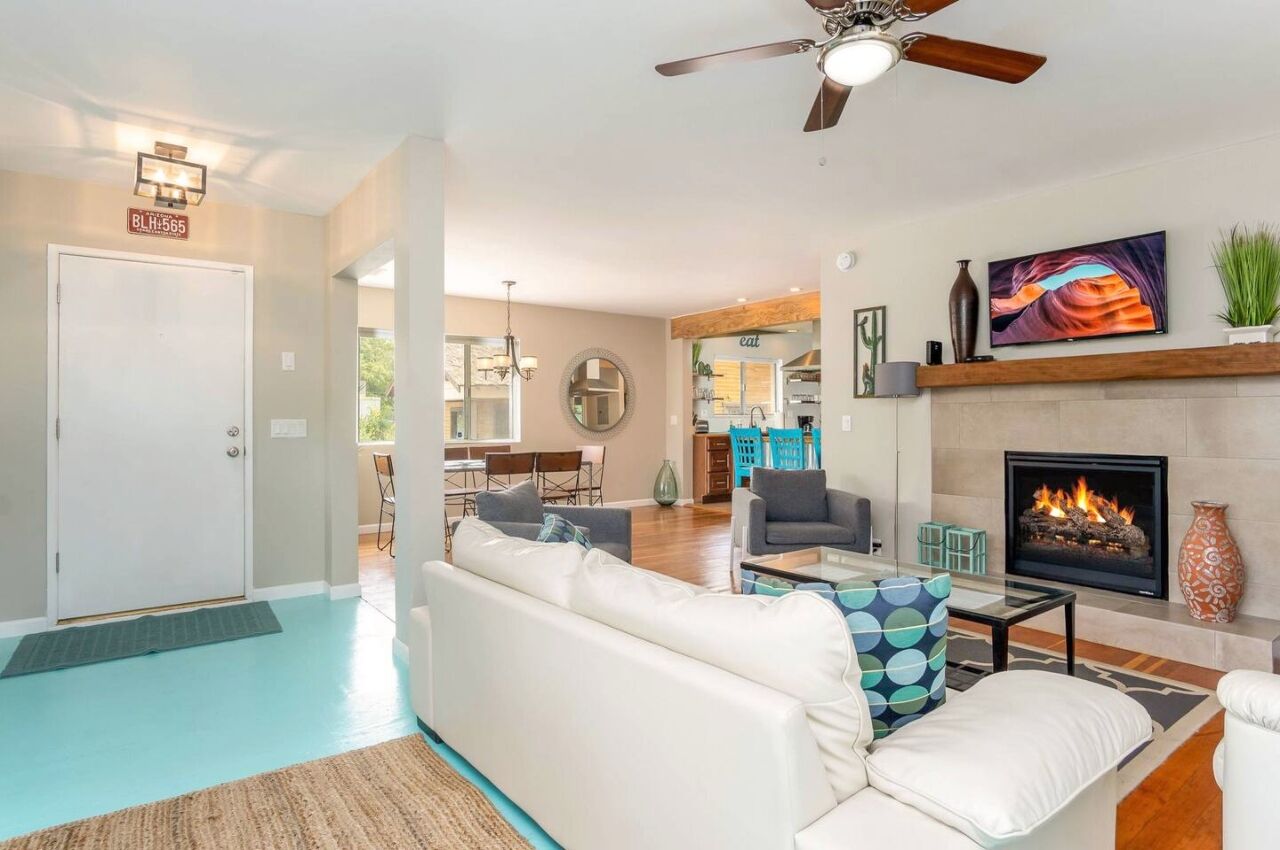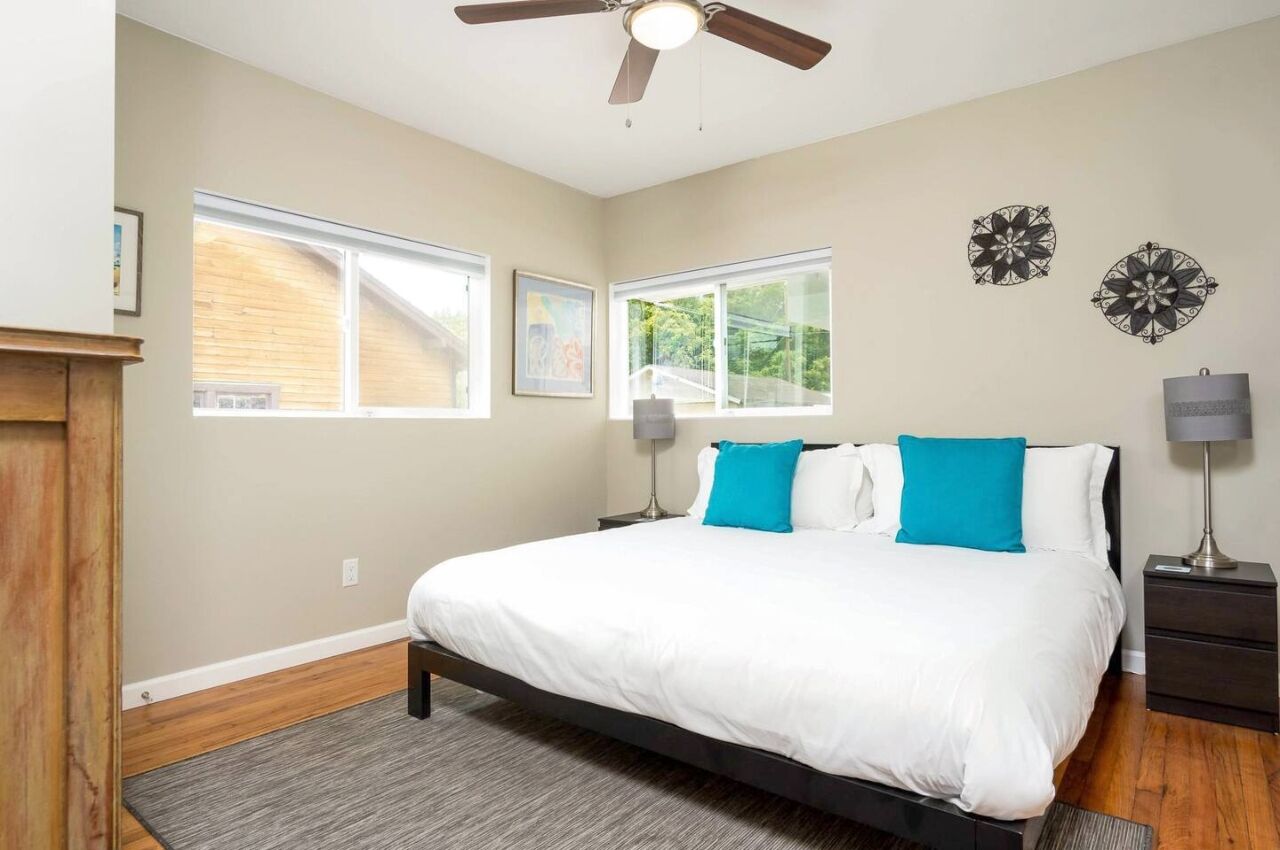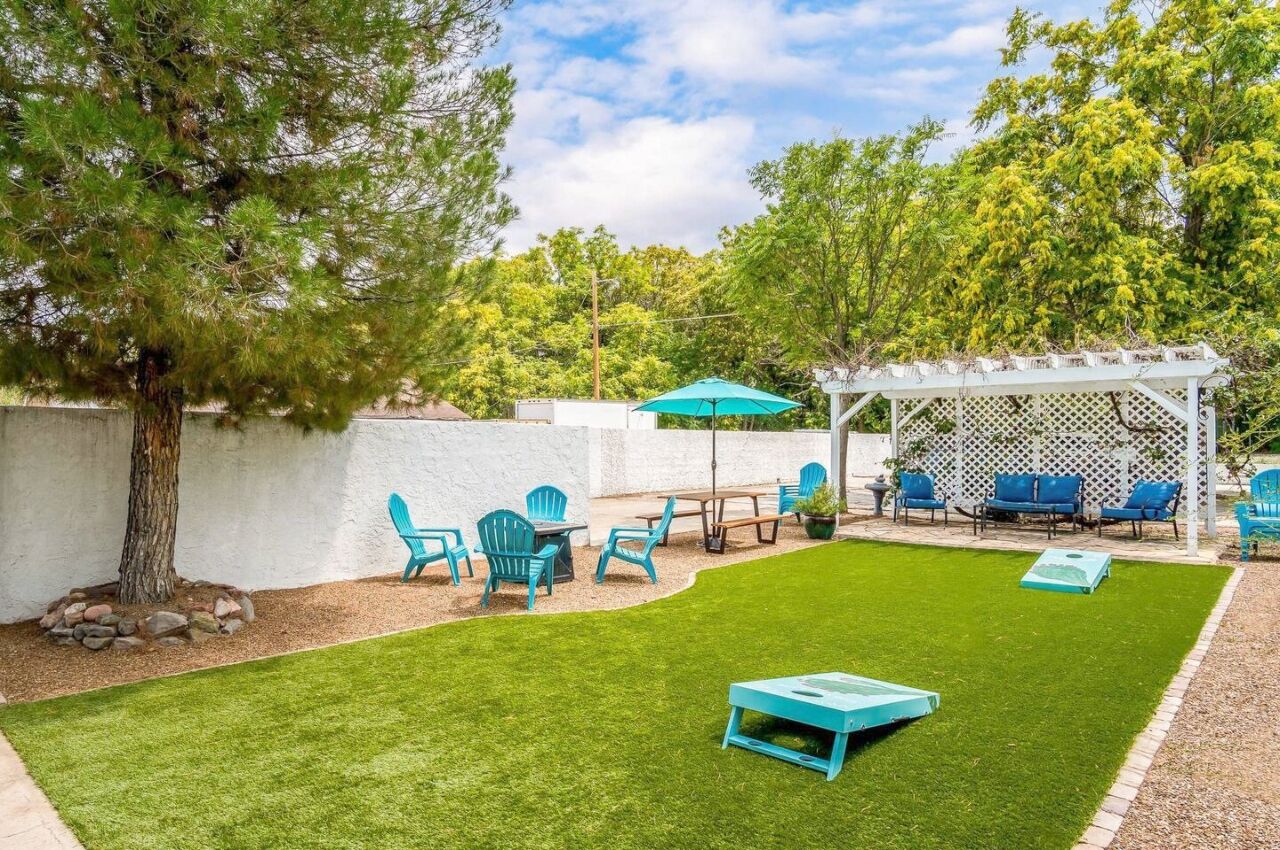 Bring the whole family together by staying at this historic home. This home is located in the old town of Cottonwood and is within walking distance to downtown shops, restaurants, and wine tasting rooms. Hang out in the spacious outdoor area with a fire pit, relaxing seating, a BBQ grill, and outdoor games.
Twelve guests, five bedrooms
Price: $545 per night
Spacious intimate home with gorgeous views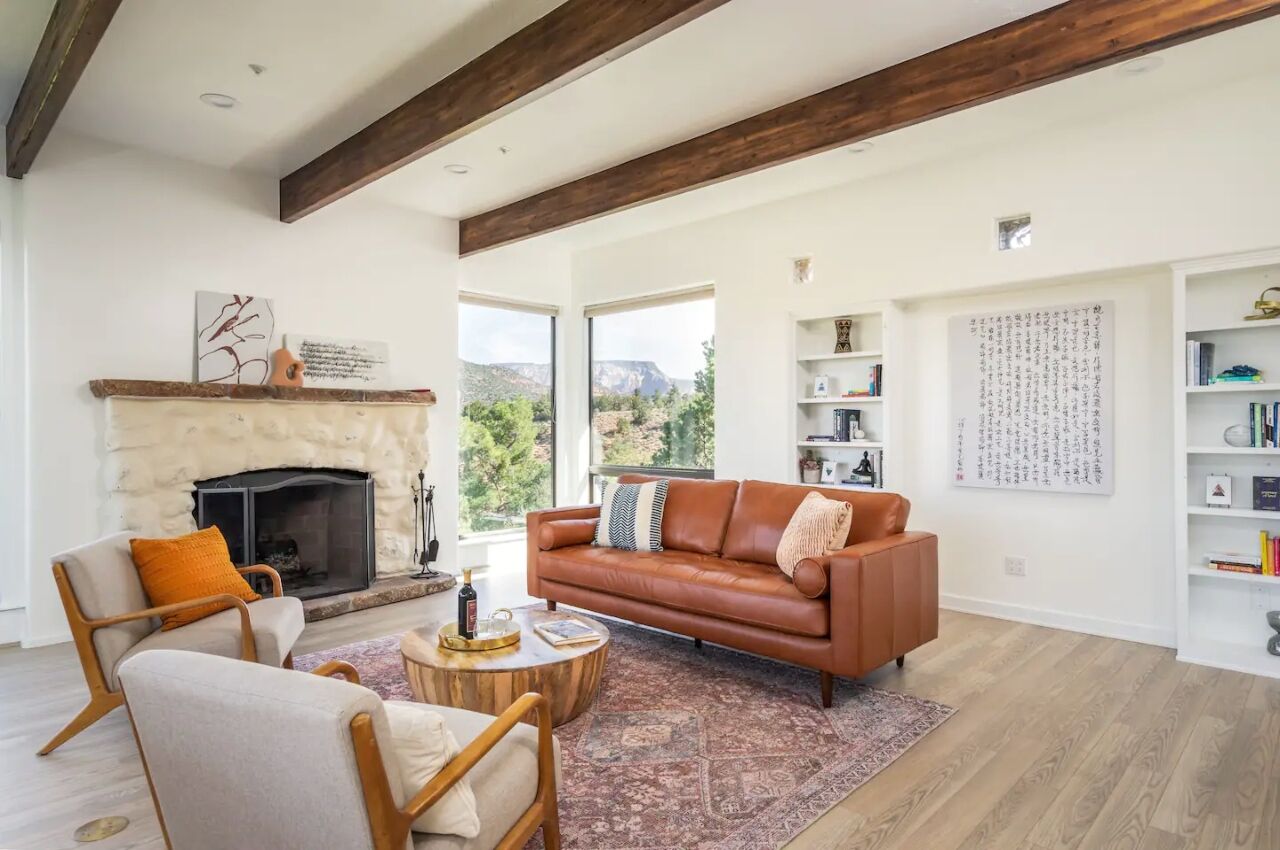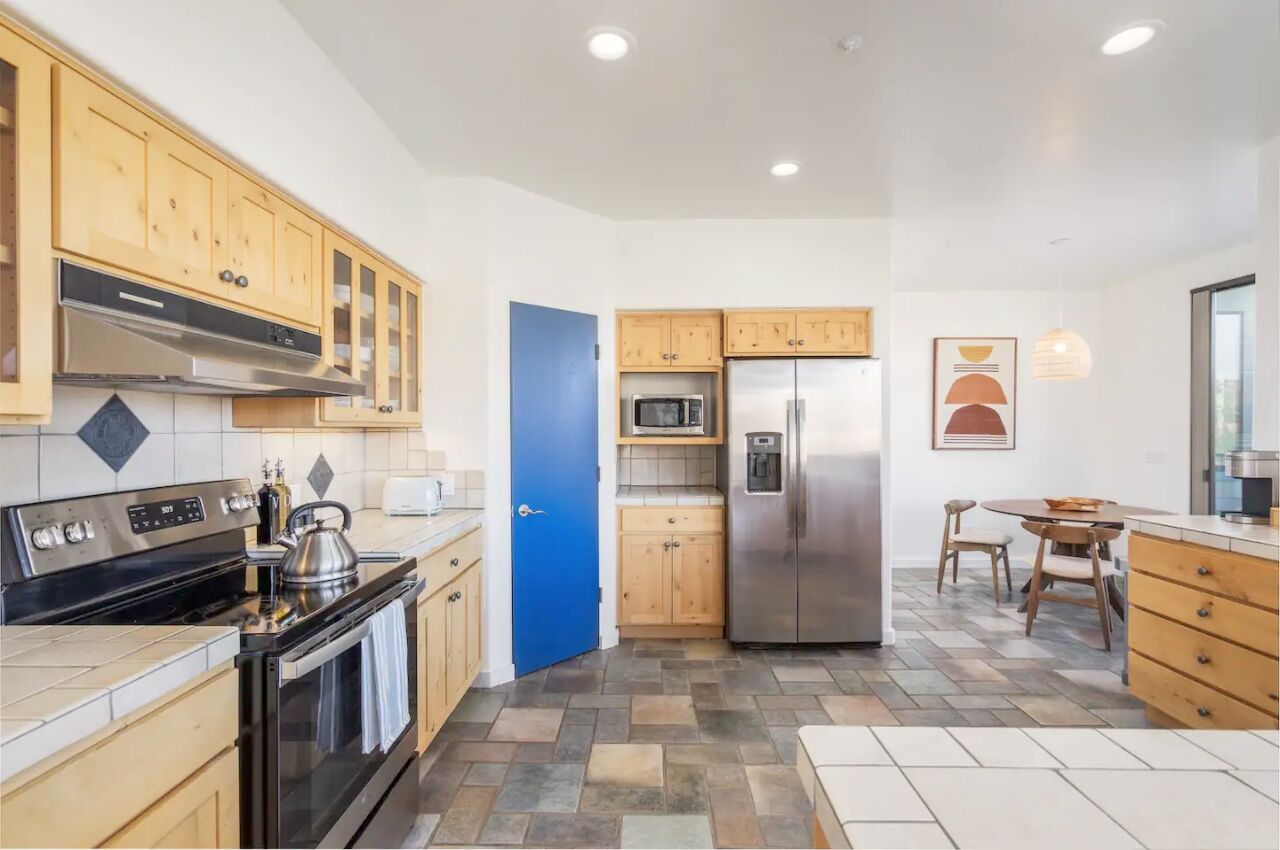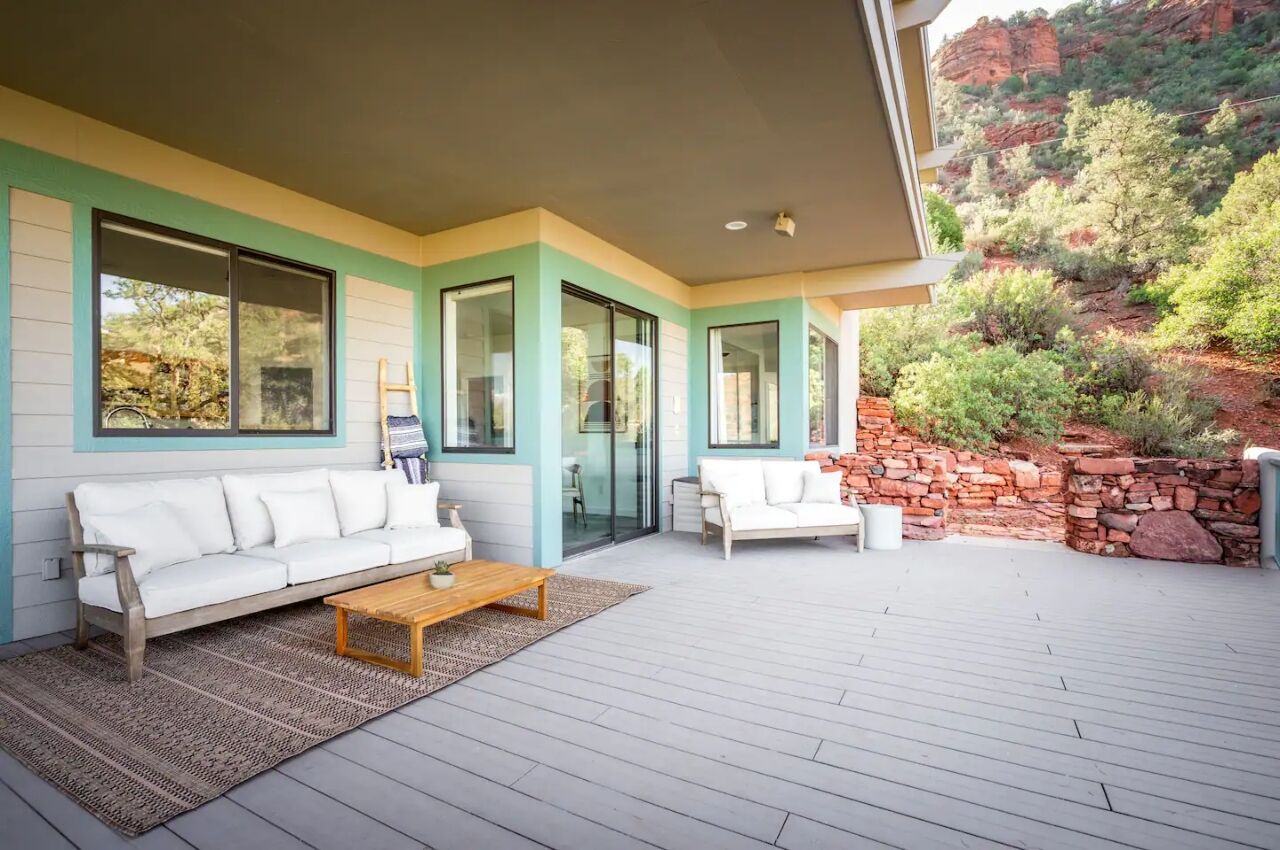 Looking for the perfect accommodation and the ideal place for gatherings, then this serene home is the perfect place. Upon entering this home, you'll be greeted by a 180-degree view of the Sedona mountains. Don't worry, though. You won't miss out on the action because each room gives a gorgeous view. The unique patio area can be accessed from the dining room and is a large deck that overlooks Chavez Crossing, the mountains, and the creek below.

Ten guests, four bedrooms
Price: $674 per night
More like this