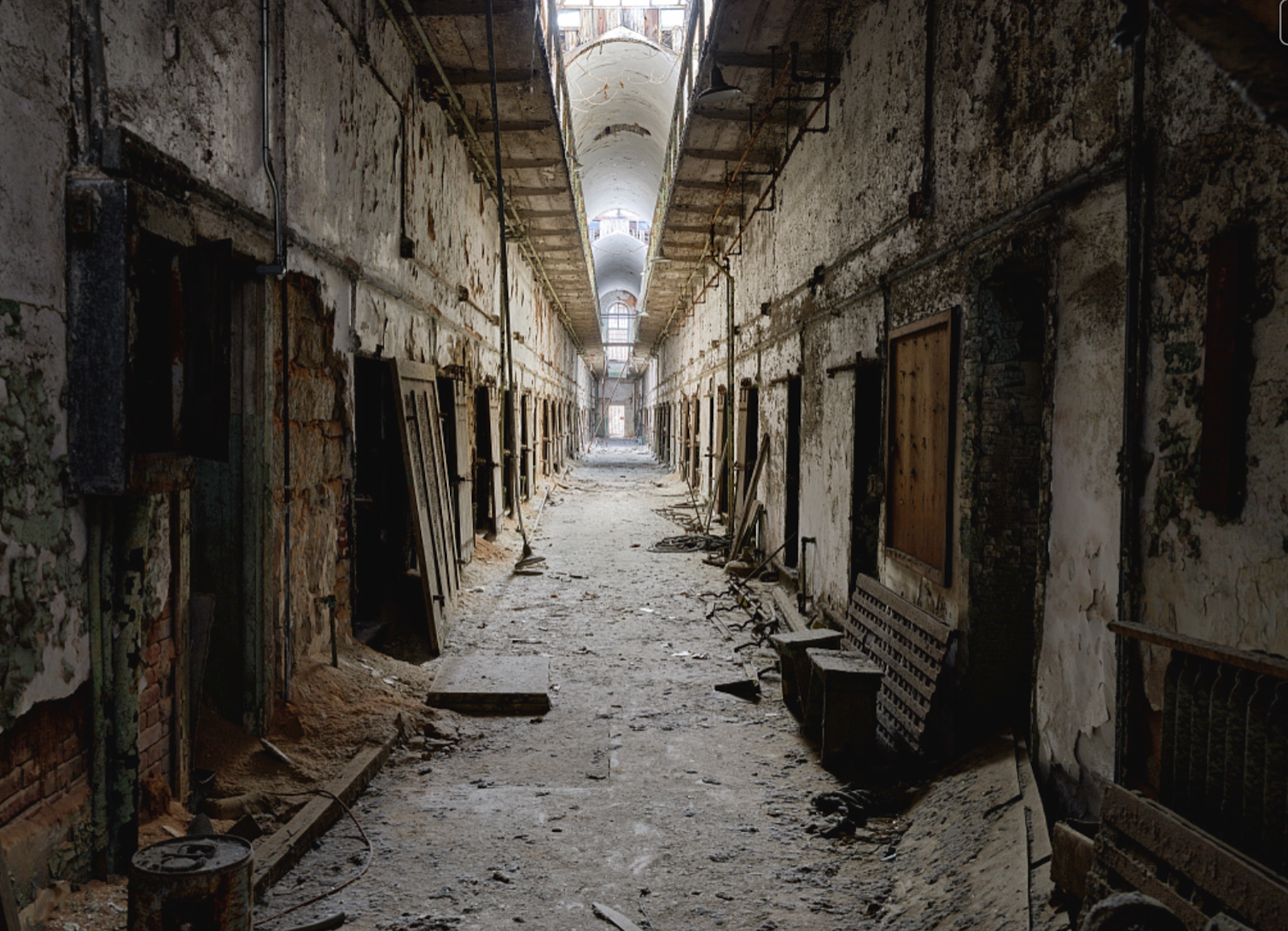 Everyone has something that scares them. It may be the proverbial monster under the childhood bed, or a real-life, paranormal experience from adulthood.
But no matter what someone may be afraid of, it's thrilling to feel a bit of controlled fear now and again, especially around Halloween. And studies have shown that doing something out of your comfort zone, especially something scary, can help build teamwork skills and heighten your sense of focus – especially if you're focusing on conjuring spirits or avoiding spotting an unexpected phantasm.
For this writer, trick-or-treating and ghost stories were fun when I was young. But my first foray into absolute terror was when I watched A Nightmare on Elm Street with a friend at 12 years old. I was afraid to fall asleep for weeks. Although that first introduction to fear was a little scarring, it piqued my interest in all things scary, from movies to haunted houses, as I came to appreciate the escape from reality and fun that came with controlled fear experiences.
For readers who share that feeling, Halloween is the perfect time to tap into all things spine-chilling and head to one of the US's most frightening Halloween attractions that go way beyond your standard haunted houses. From abandoned places to jails known for paranormal activity, here are nine Halloween attractions worth a last-minute trip this October and November – if you dare, of course.
Explore the grounds of a notorious haunted jail
Location: Philadelphia, PA
Dates: Select nights from late September through mid-November
Minimum age: 7, but 12 is suggested
The concept of being confined to a jail cell is scary enough, but couple that with Halloween, and it's no surprise that Eastern State Penitentiary's Halloween Nights is one of the most frightening Halloween attractions in the United States. The abandoned 10-acre prison is in ruins, and while it once held murderers in conditions today considered to be close to torture, it now has five "haunted" areas, themed bars, and live entertainment.
Guests interested in the prison's sordid past can take a historical tour and add on an excursion to the Hospital Block to see the operating room. And fans of mobster Al Capone can even add on a visit to a speakeasy in Al Capone's former cell. The prison is considered one of the most haunted places in America, so be prepared for anything, including potentially non-staged spectral sightings.
Navigate the tunnels of an abandoned "normal school"
Location: Albion, ID
Dates: Open Thursday-Saturday nights starting in late September
Minimum age: 8
The Albion State Normal School opened in the late 1800s as a college, mostly to train teachers (which is what "normal schools" did back then). However, it closed in the 1940s, and the land now hosts multiple abandoned buildings. Come fall, those buildings set the stage for one of the most terrifying Halloween attractions in the northwest.
Guests can explore the historic campus by navigating through tunnels, levels, and corridors connecting the over-100-year-old buildings. Actors throughout the space will try – and probably succeed – to scare visitors as they make their way through the maze of tunnels and rooms. But don't worry, as the actors aren't permitted to touch guests. That said, rumors of ghosts at the school have persisted for decades, so there's no guarantee that something else won't try to make contact. It's one of many Halloween attractions on this list housed in buildings features on various paranormal TV shows.
One perk to lull guests into a false sense of contentment is the arrival. The staff sweeten up ticket holders by offering mini donuts to people in line, only to terrify them later when the Haunted Mansions of Albion tour starts.
Take a nighttime tour through a famous cemetery
Location: Sleepy Hollow, NY
Dates: September through November
Minimum age: 18
Is there anything creepier than being in a cemetery at night? Although daytime tours are available, fans of the truly macabre need to attend the Sleepy Hollow Cemetery Walking Tours after dark, where the only source of comfort is the light of the guide's lantern.
During the Murder and Mayhem walk, guides share stories of the cemetery's permanent residents, including a son who committed a murder-suicide and a mother poisoned by her daughter. The graveyard brims with historical tales, but perhaps one of the most disturbing aspects of the tour is that guests are walking across the graves of the story subjects. And the cemetery is still active, so there's no way to know what spirits may be waiting to make themselves known.
Attend a Victorian seance
Location: Knoxville, TN
Dates: October 27, 28, 29
Minimum age: 12
Ouija board, move over: there's a new seance in town — at least for people looking for a twist on Halloween attractions in Knoxville. The historic Mabry-Hazen House hosts a Victorian-style event that brings elements of death into the light. Participants will be transported back to the 19th century as they're guided by a medium through a 20-minute spiritual journey.
Each Victorian Seance Experience seating hosts six participants though private sessions are also available. Astrologers, tarot card readers, and psychics are also on hand to shed light on what the future may hold. Although this is more of a reenactment than a genuine attempt to contact the dead, it's a good way to experience what a true seance may be like before deciding if you want to make a genuine attempt to talk to the dearly departed.
Visit a fort so haunted that staff avoid it at night
Location: Mandan, ND
Dates: Fridays and Saturdays in October
Minimum age: 6, but 13 is strongly recommended
Not only is the Custer House at Fort Abraham Lincoln a historical site, but it's also said to house the ghost of Libbie Custer. Her husband, Colonel Custer, rode with the cavalry and was killed in the Battle of Little Bighorn; it's said that Libbie roams the grounds waiting for his return. The home has had so much paranormal activity that park staff avoid the place after dusk.
Although the house is open year-round, it gets extra spooky every October as the entire fort hosts one of the scariest haunted attractions in the state. Guests with a high threshold for fear can visit the Haunted Fort, complete with actors and genuinely terrifying moments. But be sure to leave time to look at the fort's windows and peak around at the quieter areas of the property: there are frequent reports of visitors seeing a woman looking out from the top floor windows, and tour guides occasionally report unexplainable sounds from the Custer home.
You can tour the home without the Haunted Fort from May to September, and paranormal activity seems highest around early- to mid-autumn.
Walk through the real-life hotel from The Shining
Location: Estes Park, CO
Dates: Daily, Sept through November
Minimum age: 8
The Stanley Hotel in Estes Park is so creepy that it inspired the king of scares — as in Stephen King — to write The Shining, later turned into a hit movie of the same name. Even for visitors who haven't seen the film, the picture of blue-dressed twins in a floral room should be familiar.
Heading to Colorado offers the opportunity to see the 113-year-old hotel in person by taking an hour-long walking tour. And there are frequent reports of paranormal activities, such as children's laughter and piano music, echoing throughout the hotel. During the Spirited Night Tour, guides take visitors to some of the hotel's areas with the most paranormal activity, including some tunnels and other spaces normally off-limits to the public. There are no staged pranks or tricks on the tour – if visitors see anything unexplainable, it's the real deal.
Sleep inside a prison cell
Location: Boise, ID
Dates: October 8 & 9
Minimum age: 18
No wonder only adults can attend Sleepless in Stripes: it's perhaps the most macabre sleepover ever. Guests will likely need to forgo the standard eight hours of sleep as they'll be keeping their eyes open all night: sleeping arrangements are prison cells at the Old Idaho Penitentiary, built in 1872.
Tickets include a tour of the prison, plus dinner and breakfast. Through the night, experts will conduct paranormal investigations to contact the jail's former guards and residents.
If staying overnight sounds a bit too terrifying — and it is — make plans to attend Squawky and Spirits, which allows guests to roam the prison (cocktails in hand) until 11 PM.
Get scared senseless in a former mortuary
Location: New Orleans, LA
Dates: September and October
Minimum age: 11
Built in 1872, The Mortuary is a supposedly haunted historical site that attracts ghost hunters year-round. In fact, it's made an appearance as a filming site on shows like Ghost Adventures. It's probably the most similar to a haunted house — except that even when it wasn't dressed for Halloween, it was still filled with dead people.
For 80 years, the site served as a funeral home, where morticians prepared over 20,000 newly departed for their funerals – and there are more than one million graves within a one-mile radius of the home.
The home is actually available to tour year round, but for one of the spookiest Halloween attractions in the US, get tickets for The Mortuary Haunted Mansion. Impressive animatronics, detailed sets, and impeccable makeup rival that of Hollywood to produce a scream-worthy event. The event also includes creatures like snakes, bats, roaches, and more. But the organizers offer a disclaimer: "none of these creatures will come in contact with you — intentionally."
Learn the history of witchcraft
Location: Cleveland, OH
Dates: Open year-round (Halloween flea market Oct 15)
Minimum age: None
Not all unique Halloween attractions have to get your adrenaline pumping. Exhibits at the Buckland Museum of Witchcraft & Magick are family-friendly – and fascinating. Visitors can tour a collection of artifacts ranging from ancient Egyptian afterlife dolls to relics from the Salem Witch Trials. It's a small museum, so advanced ticket purchase is highly recommended.
If the small museum only whets your appetite for all-things-witchy, head to other parts of Cleveland to explore The New Moon Witch Store, Cleveland Curiosities, and Coven to buy everything from tarot cards to crystals and herbs.
Bonus: the museum hosts the Halloween Flea Market on the third Saturday in October, where shoppers can buy handmade items, wearables, and seasonal oddities.