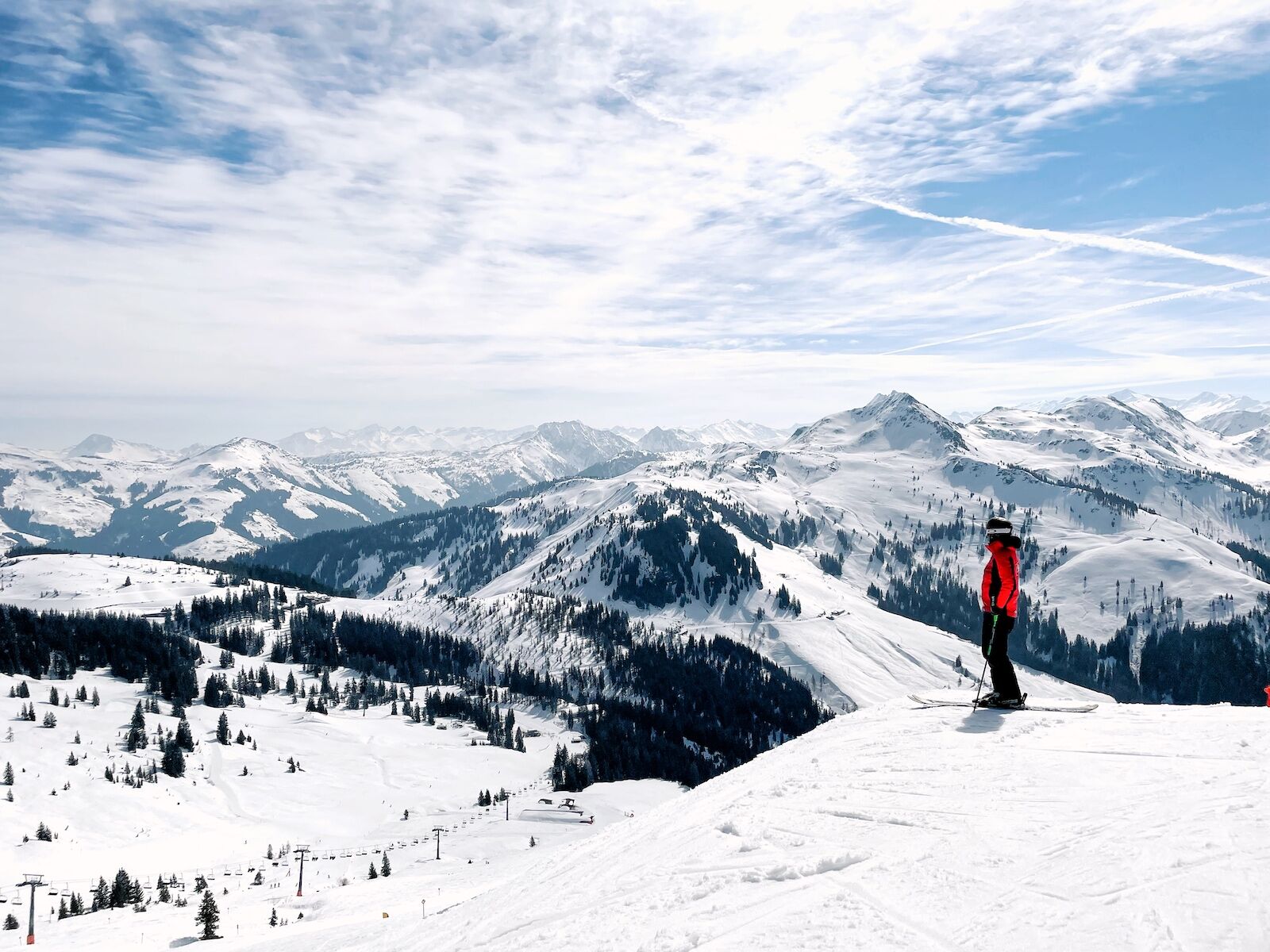 As a lifelong snowboarder (well, since age 11 or so), it's long been a dream of mine to pack up my boots and fly to one of the world's best ski destinations: the Alps.
The 740-mile-long mountain range covers about 75,000 square miles, making it the biggest mountain range in Europe. The Alps extend into several countries: France, Switzerland, Italy, Liechtenstein, Austria, Germany, and Slovenia. And between them, there are more than 1,000 ski resorts — that's a lot of places to go skiing in the Alps.
I set my sights on skiing in Austria and headed to SkiWelt Wilder Kaiser, Austria's largest interconnected ski area. It's in the eastern Austria state of Tirol and has — wait for it — 90 ski lifts and multiple base areas stretching into several small towns. It's only about an hour from Salzburg or Munich by train, offers night skiing, and has one amazing selling point that makes it an irresistible destination for skiing in the Alps: the SkiWelt Tour.
Because the resort is so big, skiers and riders can go from one end of the resort to the other without ever skiing the same run twice. Doing the SkiWelt (which loosely translates to ski loop) requires riding 46 lifts and skiing or riding 55 miles of terrain; it's the longest ski route in the world when you add in Kitzbühel.
I started in the village of Going and ended in Brixen em Thale. From there, I could have kept hopping lifts until I ended up in Kitzbühel, but unfortunately, I only had so many days.
The trip was terrific, but there were quite a few things that surprised me about skiing in the Alps, especially since I'm used to skiing in the western US — and that's not limited to just heated ski lift seats and solar-powered gondolas. These nine things surprised me the most about skiing in the Alps of Austria for the first time.
The snow depth is very consistent
According to the grooming team at SkiWelt Wilder Kaiser, constancy is key — which means visitors don't have to worry about alternating between bulletproof ice and loose powder every other turn. The resort owns some of the most high-tech grooming machines in the world, with radar that allows the drivers to see how deep the snow is around them. They can then push and reallocate snow to areas with thinner depths to ensure every section of terrain is of uniform depth and quality.
It's much more reliable than most other resorts and should make beginner skiers feel comfortable about skiing in the Alps. It also means the resort has a uniform ski surface even toward the end of the season when other resorts may start getting patchy and melted out.
Getting around is much easier, no car needed
I've skied plenty of well-known places in North America, like Breckenridge, Lake Louise, and the resorts of my hometown near Lake Tahoe. While they're all stunning, public transportation lacks, and skiers will almost always need a car to get around.
Not so in Austria.
The SkiWelt was a quick 15-minute ride from the Kufstein train station, which was less than one hour from Salzburg on the OBB (Austria train system). But because Salzburg is a small airport, I flew into Munich, Germany — and getting between the two cities took only 90 minutes with no passport control, since it's all part of the EU. The rail system is extremely efficient and covers a wide range of destinations from large cities t small villages.
If that wasn't good enough, there was a free bus system for skiers that made it easy to move between the nine village base areas of SkiWelt and avoid dealing with parking. The buses were on time, always had plenty of room, and made it easy to explore to spend a week skiing in the Alps without the need for a car.
You can go flying down the slopes on a toboggan
Skiers who don't know what tobogganing is are in for an adventure and should absolutely make time to try it. While the mountains are primarily about skiing and riding, they also offer the chance to rent toboggans (old-school sleds) and go flying down custom-built downhill slopes. SkiWelt has three slopes of varying difficulty levels, and "steering" is mainly based on friction, so using your hands, feet, and body weight are all fair game.
It's hard to imagine something with the potential for such injuries allowed in the US, especially as flying off the turns isn't uncommon and there's no rule that you can't drink half a dozen Austrian beers beforehand. But it's super fun and a unique activity that feels like something you'd expect to find in an Austrian mountain resort.
Après-ski is no joke
I did only a few hours of skiing on my first day in Austria. Around 4 PM, I stopped at a mid-mountain bar for a quick bite (fondue, naturally) before returning to my hotel. And what live music did the bar have going at 4 PM? A hip-hop saxophone player with a DJ behind him, of course.
Granted, 4 PM is the generally accepted start of après-ski. But on a Tuesday in late March, you don't expect the bar scene at 4 PM to pop off more than a mid-winter Saturday evening in Vail. Mid-week, around 9 PM, even the tiniest ski bars at the base of parking lots were so packed that I had to move sideways through the crowds. But since the party sprawls well beyond the bars, there's usually room to find space outdoors — especially since Austrians are happy to make friends around the firepits with anyone willing to also sing along to schlagermusik. (It's sort of like a mash-up of polka, pop, and old-school German music; knowing the words to songs isn't required to sing along.)
The restaurants are way better (and privately owned)
Most people who have skied at a major US resort have probably had the experience of walking into a lodge only to find that the primary food options were lukewarm french fries and hamburgers that had been sitting under a heat-warmer for the last hour. But when I went skiing in the Alps, I learned that the food scene is a thousand times better than anything in the US.
Almost all lodges offer full-service restaurants or on-demand hot, freshly cooked food. Even at the tiny little ski bars around SkiWelt — which in the US would likely only have potato chips and, maybe, a waffle hut that pumps out a manufactured waffle scent — I found macaroni and cheese, house-made pretzels and pastries, fresh salads, plenty of traditional food options, and delicious spinatknodel — a vegetarian cheese-and-spinach dumpling that's hard to resist. Nearly every restaurant across SkiWelt is independently owned, rather than owned by the resorts, so guests are getting authentic food from local chefs rather than mass-produced food owned by a ski corporation food provider.
Everything gets groomed every night
That's not to say there aren't freshies and sidecountry terrain available in abundance. After all, ski resorts in the Alps tend to be huge, and the amount of terrain that isn't officially "in bounds" is larger than the entirety of many US ski resorts.
SkiWelt is one of the biggest ski resorts in the world, and it manages to groom all its terrain every night (with an astonishing 1,800 grooming machines). So while it has plenty of terrain and black-diamond runs, it's also beginner-friendly, and first-timers who want to stick to groomers don't have to worry about accidentally getting stuck on a bumped-up run.
Not every resort in the Austrian Alps grooms everything every night — but it's way more common for them to groom more terrain than you'd find in the Western US, where leaving many slopes ungroomed is standard.
It's a fraction of the cost of skiing in the US
Sure, skiing isn't a cheap sport, but it doesn't have to set you back the equivalent of a car down payment to go skiing for a week like it often does in the states.
Skiing in the Alps of Austria is way cheaper than in the US. In low season, a full-day adult lift ticket is €54 (currently about $54). And the high season will only set you back €60. Compare that to prices in the US, which can be $249 per person per day (Deer Valley, UT), and it's clear that skiing in the Alps will be far more affordable than going anywhere in the States.
And it's not just more affordable tickets — full gear rentals start at €27. And it's easy to find an on-mountain meal for under €10. And beers start at about €2.
There are on-mountain witches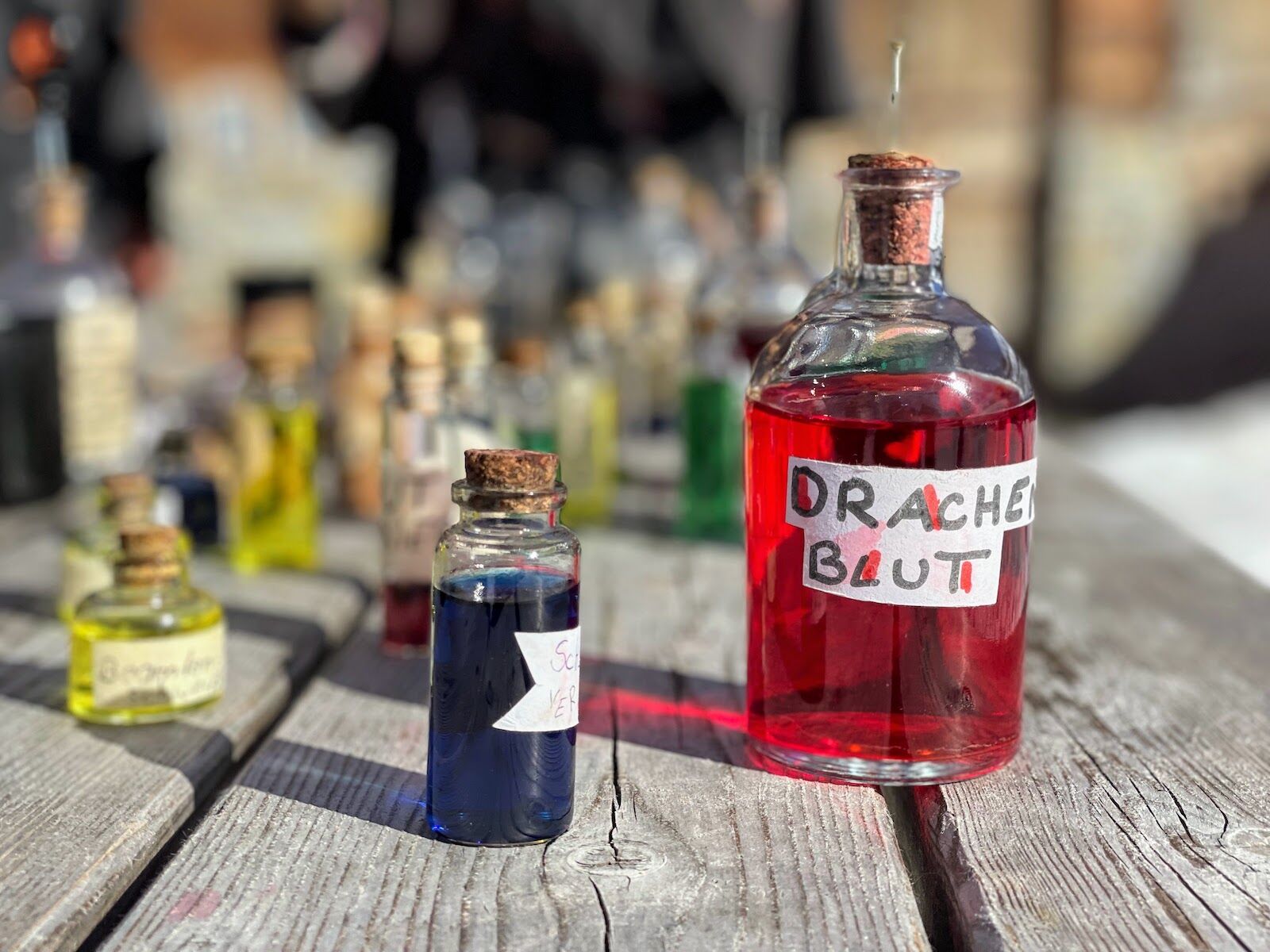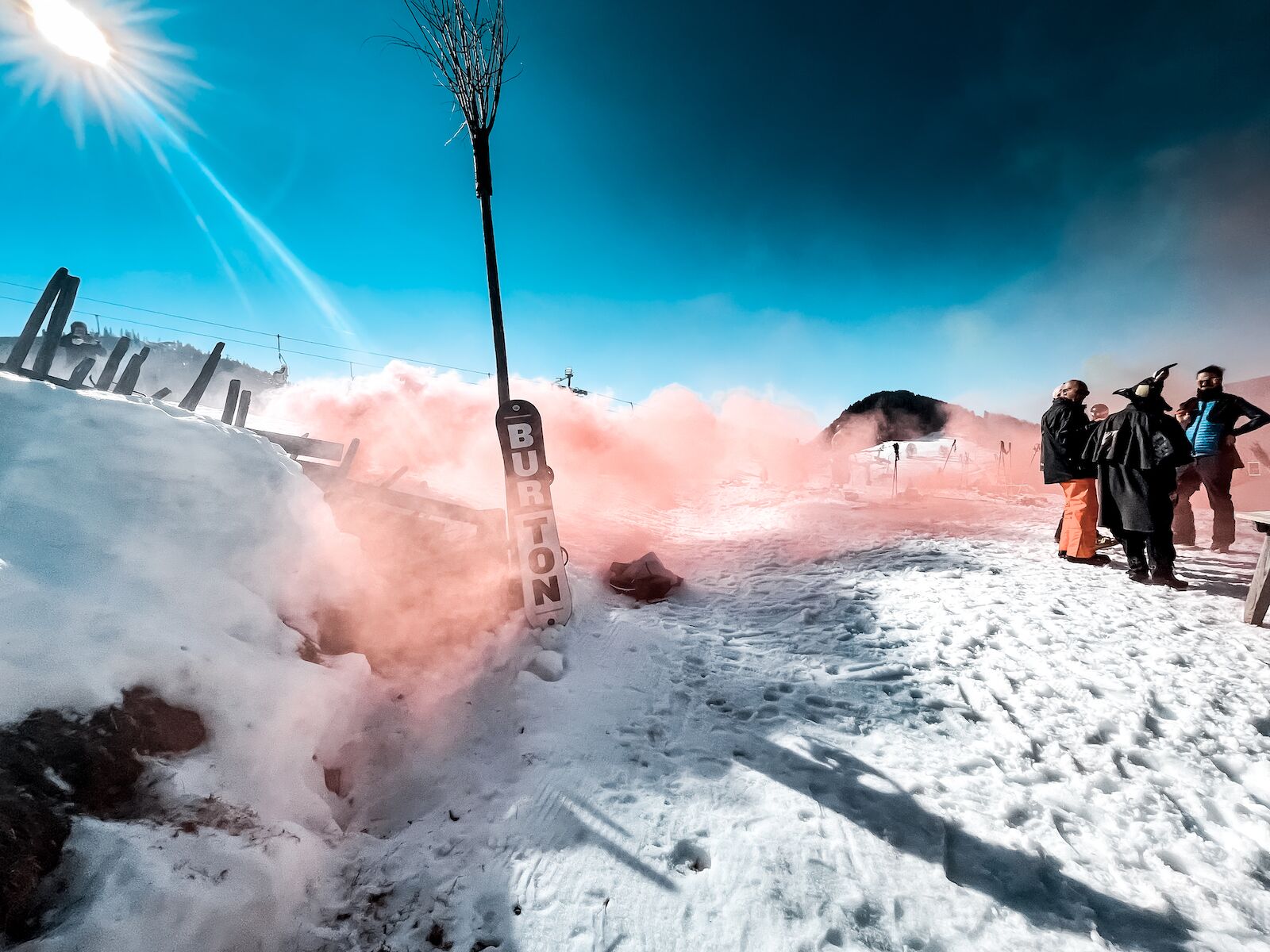 (As well as gnomes and trolls, ice hotels, and just about anything else you can imagine.) Though ski runs connect all the villages, each has its own identity rather than being forced into a shared corporate mold, as skiers may expect from most US ski resorts. So each of the villages can offer a different experience to skiers (in addition to the fact that all the restaurants will be different, too).
While I never say no to a good ice bar and hotel (in Hochbrixen), the most fun on-mountain stop is in Söll. The "witches" welcome skiers with colorful smoke bombs and offer tastes of their witches' brew, complete with add-on ingredients like "dragon's blood" and "children's tears." The entire visit is free, and the "witches" welcome guests and children. They're also happy to share stories about the town's witchy history: in the olden days, the village of Söll was known for witches that lived in the hills.
Breakfast lives up to Austria's coffeehouse culture
One of the coolest facts about Austria is that Vienna's "coffee house culture" is actually a UNESCO World Heritage Site. It's one of the "intangible cultural heritage" sites, and it represents what Austria has historically been known for, at least when it comes to coffee: rich, warm spaces for discourse and discussion, curved over small tables with art hanging on the walls. Imagine the kind of coffeehouse where Mozart would grab a latte, and you've got it.
While skiing in the Alps of Austria, I noticed that coffee is much better than your average to-go chain coffee shop. When you order coffee at an on-mountain lodge, you'll be served in a proper mug and tray, usually paired with a small cookie. And every village at SkiWelt had at least one bakery and coffee shop, always making the pastries fresh on site and serving up rich Bavarian coffee drinks. Der Bäck (inside the Söll Gondola Station) is particularly tasty.