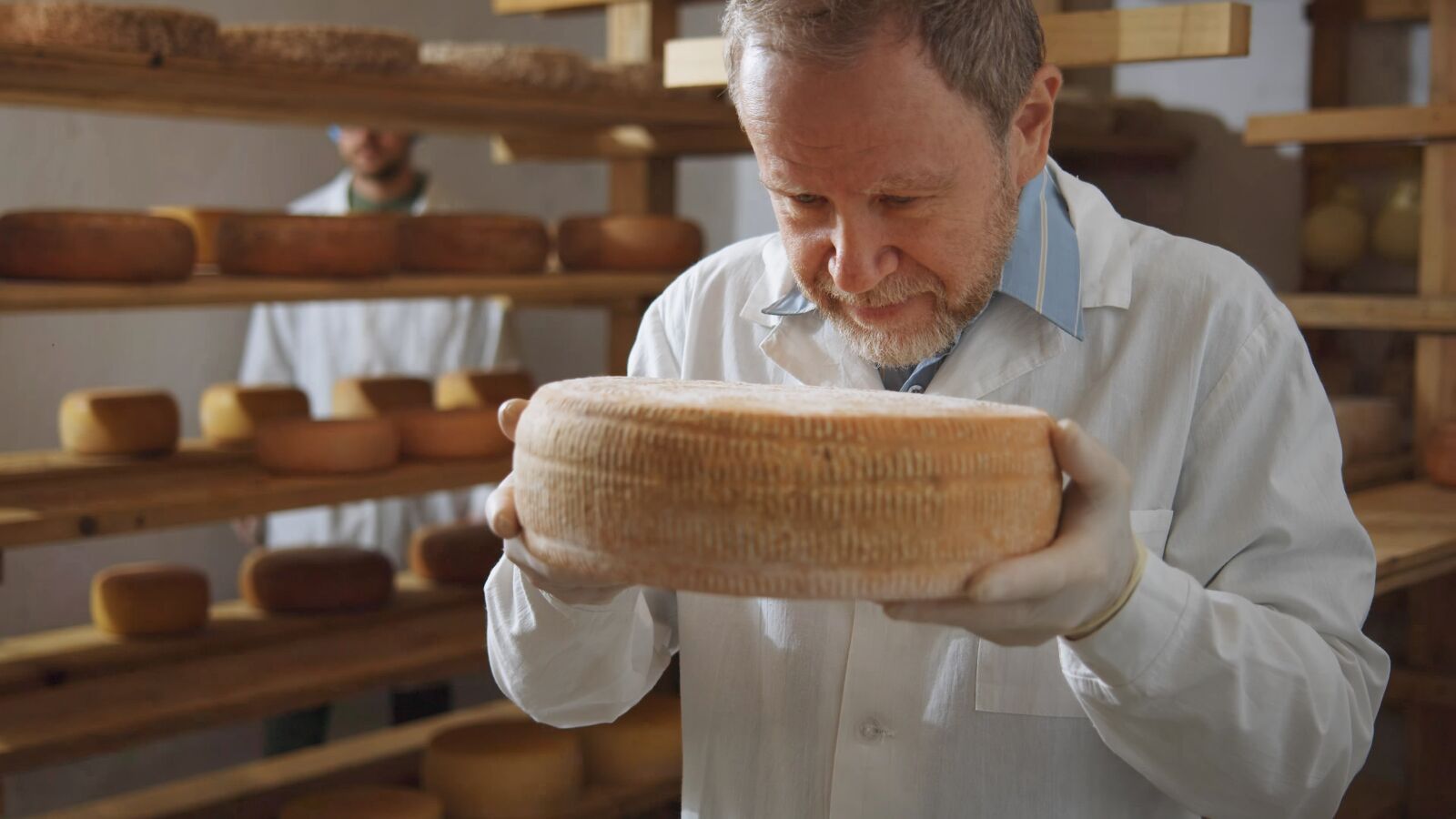 Whether it's aged parmesan, Wisconsin cheddar, or a crumbly Gruyère, cheese lovers everywhere crave the satisfying indulgence that is cheese. France should be at the top of the list for anyone looking for a delectable bite. With between 350 and 400 official varieties of cheese, the country rivals Italy and Switzerland for the perfect chance to savor some ooey gooey goodness. In fact, The Laguiole AOP Cheese Association, which is dedicated to the preservation of Laguiole cheese (I can't make this up), held it's first fete du Laguiole (Laguiole festival), where chefs competed in a cheese pull competition to see who could whip up the stretchiest Aligot.
Aligot de l'Aubrac is a must-have on trips to central or southern France. With a fondue-like appearance, the dish is a super cheesy mashed potato made with potatoes, cream, and Tomme d'Auvergne or Tommes de Laguiole cheese. The dish is often served as a side with sausage or pork, or on its own with garlic placed on top. Jeune Montagne, the primary producer of Laguiole AOP cheese made from raw, whole milk, managed to spin the Aligot de l'Aubrac to about 16 feet.
The first Laguiole AOP festival was held in July of this year in Laguiole, France, and included other activities like live cow milking, tastings, culinary workshops, and games for children. Next year's festival hasn't been announced yet, but if you want to see this cheese pull competition in person, keep an eye out. In the meantime, there are plenty of places worldwide for a unique cheese experience.