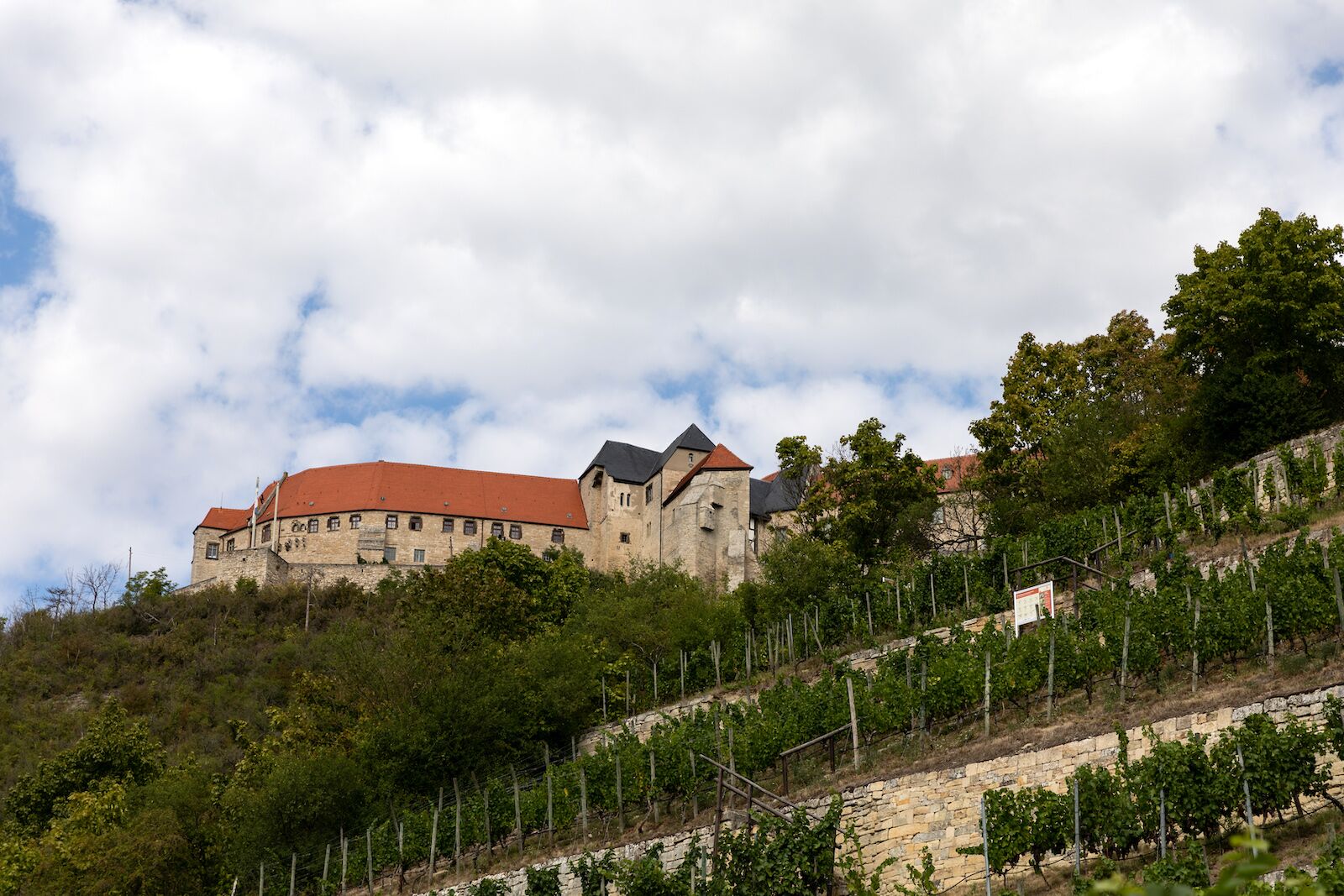 While larger cities like Berlin and Frankfurt may be top of mind when you think about traveling to Germany, there's plenty to explore a few hours outside those bustling metropolises. Especially if you happen to be a fan of German wine regions, historic locales, and taking in the sights and sounds of the great outdoors. Saxony-Anhalt, Germany's northernmost wine region and the home of five UNESCO World Heritage Sites, is where you can find all of those things in one region.
Things to do in Saxony-Anhalt
Explore the Flusslandschaft Elbe biosphere reserve
Recognized as a UNESCO transnational biosphere reserve in 1997, Flusslandschaft Elbe is Germany's largest inland reserve at 282,250 hectares. It stretches from Dessau-Roßlau to Magdeburg, and is the home of various flora and fauna along 400 kilometers along the Middle Elbe riverbanks. Some highlights include the Beaver Enclosure and Beaver Theater, where residents and visitors can learn more about the region's conservation efforts that have not only helped bring beavers back to the area but have also helped other wildlife thrive as a result.
Go wine tasting
A trip to Germany's northernmost wine region isn't complete without a visit to at least one vineyard with views of the surrounding area, glass in hand. Herzoglicher Weinberg is on the Unstrut River, and you can see Neuenburg Castle from the grounds. The vineyard was started in the 18th century and today grows pinot blanc, silvaner, and some pinot noir. People can visit for a tasting and to see Germany's wine culture up close at the wine bar from April to October, or take a guided tour of the vineyard.
Herzoglicher Weinberg: Mühlstraße 23, 06632 Freyburg (Unstrut), Germany
Tour Naumburg Cathedral
This UNESCO World Heritage Site has impressive grounds and architecture that everyone can enjoy. It's also where you can see some truly one-of-a-kind sights? Naumburg Cathedral is the only church in the world to house two high-medieval choir screens. These choir screens separate the choirs from the nave and are adorned with images depicting events from the bible.
Naumburg Cathedral Domplatz 16, 06618 Naumburg (Saale), Germany
Ride the Harz narrow-gauge railways
Take a step back in time and ride a coal-powered train up to the highest point of the Harz mountains at Brocken's summit. Over the years, the Brocken has served many purposes including being a center for surveillance and espionage before the reunification of Germany and, in Faust, a gathering place for witches and devils. Now it welcomes thousands of visitors annually to admire the flora and fauna that call the mountaintop home and, of course, enjoy the breathtaking views.
Harz Narrow-gauge Railway: Unter den Zindeln 38855 Wernigerode
Take a gondola ride on Lake Wörlitz
The Garden Kingdom of Dessau-Wörlitz has a popular 18th century castle and five gardens surrounding Lake Wörlitz. But the real showstopper is the lake itself. I've enjoyed a lot of sunsets over the years, but nothing prepared me for enjoying a sunset while gliding along the water in Germany on a gondola. On the tour, enjoy tales of Prince Franz and the surrounding area while your gondolier takes you on a cruise through this UNESCO World Heritage site.
Where To Eat in Saxony-Anhalt
51°Restaurant & Weinbar in Freyburg: A wine bar and restaurant that's appropriately located in an old wine cellar. From an impressive list of local wines made with pinot blanc, silvaner, and riesling, to a menu sure to make anyone's mouth water, this is a must-visit spot for quality food and wine alike.
Where: Schützenstraße 9, 06632 Freyburg (Unstrut), Germany
Ratskeller in Naumburg: Tucked away in a quiet corner of Naumburg's city center, Ratskeller offers plenty of options no matter what time of day you visit. Enjoy traditional German fare like currywurst and a stein of beer, or pop in for a quick coffee and something sweet in the morning.
Where: Markt 1, 06618 Naumburg (Saale), Germany
Schlosshotel Blankenburg in Blankenburg: If dining al-fresco is your jam, then plan on lunch or an early dinner on the wrap-around terrace at Schlosshotel Blankenburg. Take in the sites and sounds of the city around you while enjoying a changing menu that highlights food from the region.
Where: Schnappelberg 5, 38889 Blankenburg (Harz), Germany
Gothisches Haus in Wernigerode: Close out a busy day of sightseeing in Wernigerode by ducking out of the city center and stepping back in time for a meal at Gothisches Haus for meal that spotlights duck and pillow-soft gnocchi.
Where: Marktpl. 2, 38855 Wernigerode, Germany
Where to stay in Saxony-Anhalt
Winehotel Freylich Zahn
The Winehotel Freylich Zahn is surrounded by vineyards on nearly all sides for as far as the eye can see, and the theme continues upon entering the well-equipped hotel. From wine fridges in each room stocked with the best local wines to an impressive wine rack directly behind the reception area, this hotel is truly a wine lover's dream come true. Not to mention, the hotel's interiors leave nothing to be desired with their modern finishes and Instagram worthy decor. A lush, greenery filled patio welcomes wine-weary travelers just outside the main entrance, and I found it the perfect spot to unwind after a day of exploring.
Winehotel Freylich Zahn: Schützenstraße 9, 06632 Freyburg (Unstrut), Germany
Schlosshotel Blankenburg
This four-star hotel in Blankenburg, an 800-plus-year-old town in the Harz Mountains, expertly blends modern finishes with historic charm. Originally built in the mid-1800s, the building served as military barracks until it was converted into a hotel in 2010. Much care has been taken to ensure the historic structure maintains its charm with stone walls and grand entrances, while updated amenities to provide modern day comforts. The hotel's commitment to sustainability includes using 100-percent green electricity, two in-house e-charging stations, and aiming to work paper-free. These efforts earned the hotel the GreenSign certification in 2015.
Schlosshotel Blankenburg: Schnappelberg 5, 38889 Blankenburg (Harz), Germany
How to get around Saxony-Anhalt
Saxony-Anhalt is located in eastern Germany. It's roughly three hours from Berlin by train system or two hours by car. Long distance trains that'll help you traverse the country include ICE, IC, and EC, while Regional and S-Bahen trains connect the cities. Take full advantage of Germany's train systems whenever you're able. German Rail Passes can be purchased for three, four, five, seven, 10, or 15 consecutive days, making travel a breeze throughout the region.
Figuring out which train to get on is as simple as downloading the DB app, inputting start and end locations, and deciding which train and schedule best fits your travel plans for the day. While traveling by train may increase your commute times, they also allow you to observe the gorgeous countryside while on board.