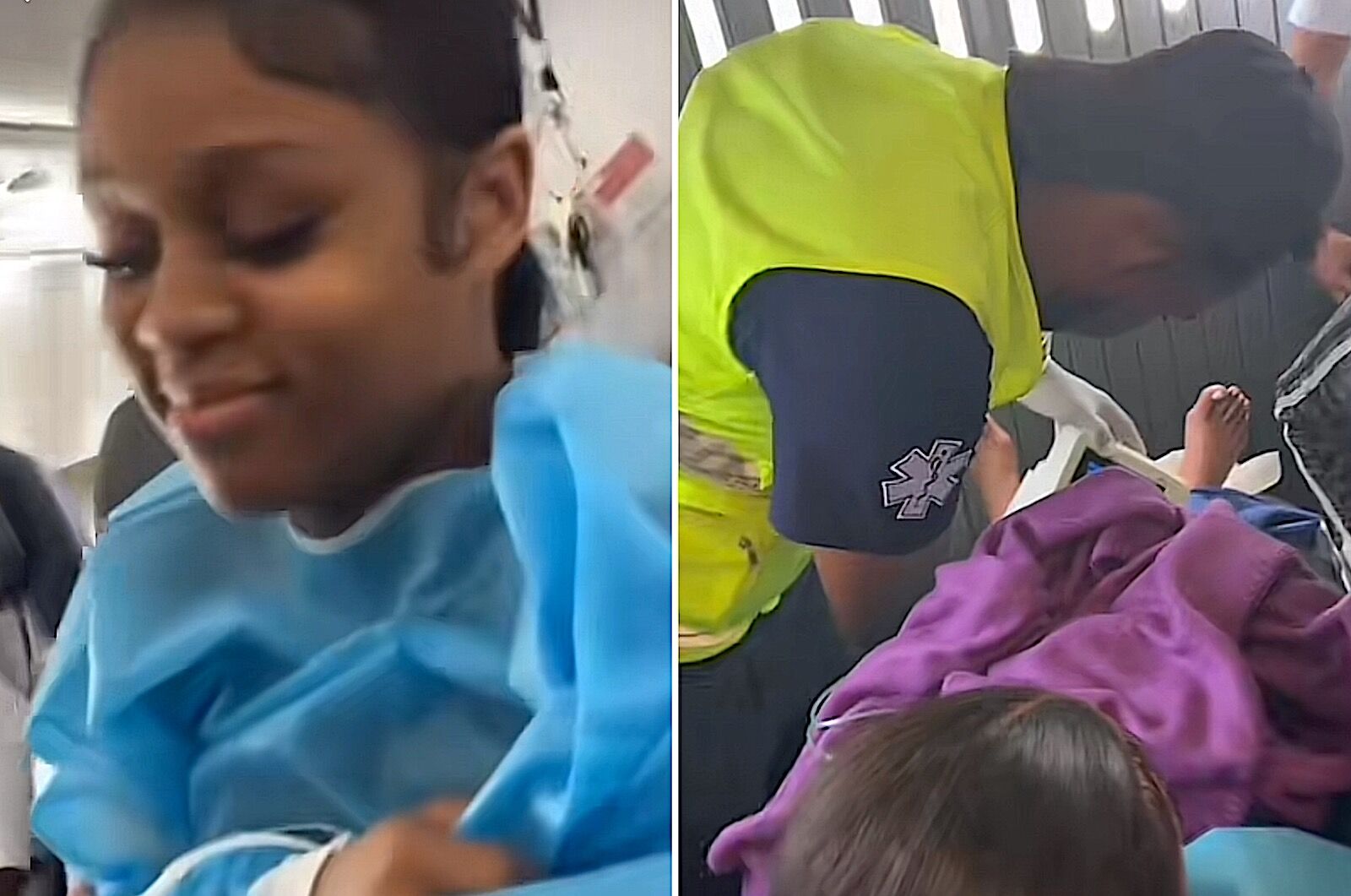 Some wild and unexpected things can happen while traveling. Take, for example, the one in 26 million passengers born on a plane. While incredibly rare, this happened recently when a woman had her baby on an American Airlines flight from New York to Punta Cana, Domincan Republic — and the woman's sister, Kendalee Rhoden, posted all about the occasion on TikTok.
Rhoden said the baby was born premature, and her sister was in the third trimester. Doctors generally agree that it's safe to fly while pregnant until about 34 to 36 weeks, but the cutoff might be shorter for a high risk pregnancy. American Airlines policy requires a doctor's note if you decide to fly within four weeks of your due date.
Rhoden notes in subsequent videos that four nurses on the flight helped to deliver the baby in first class with about 90 minutes left of the flight. When the flight landed, her sister met the pilots who safely got them on the ground.
As for the baby's citizenship, most countries follow the "jus sanguinis" principle that gives the baby the same citizenship as its parents. But if the baby is born over the ocean, it complicates things. Some babies are considered a citizen of the country that the aircraft is registered in, and some countries grant citizenship to babies considered to be in a country's airspace (including the US). And while it's true that some airlines have offered free flights to babies who were born onboard, it's pretty rare. Regardless of what happens with the free flights, there's no denying that this is one special baby.

More like this