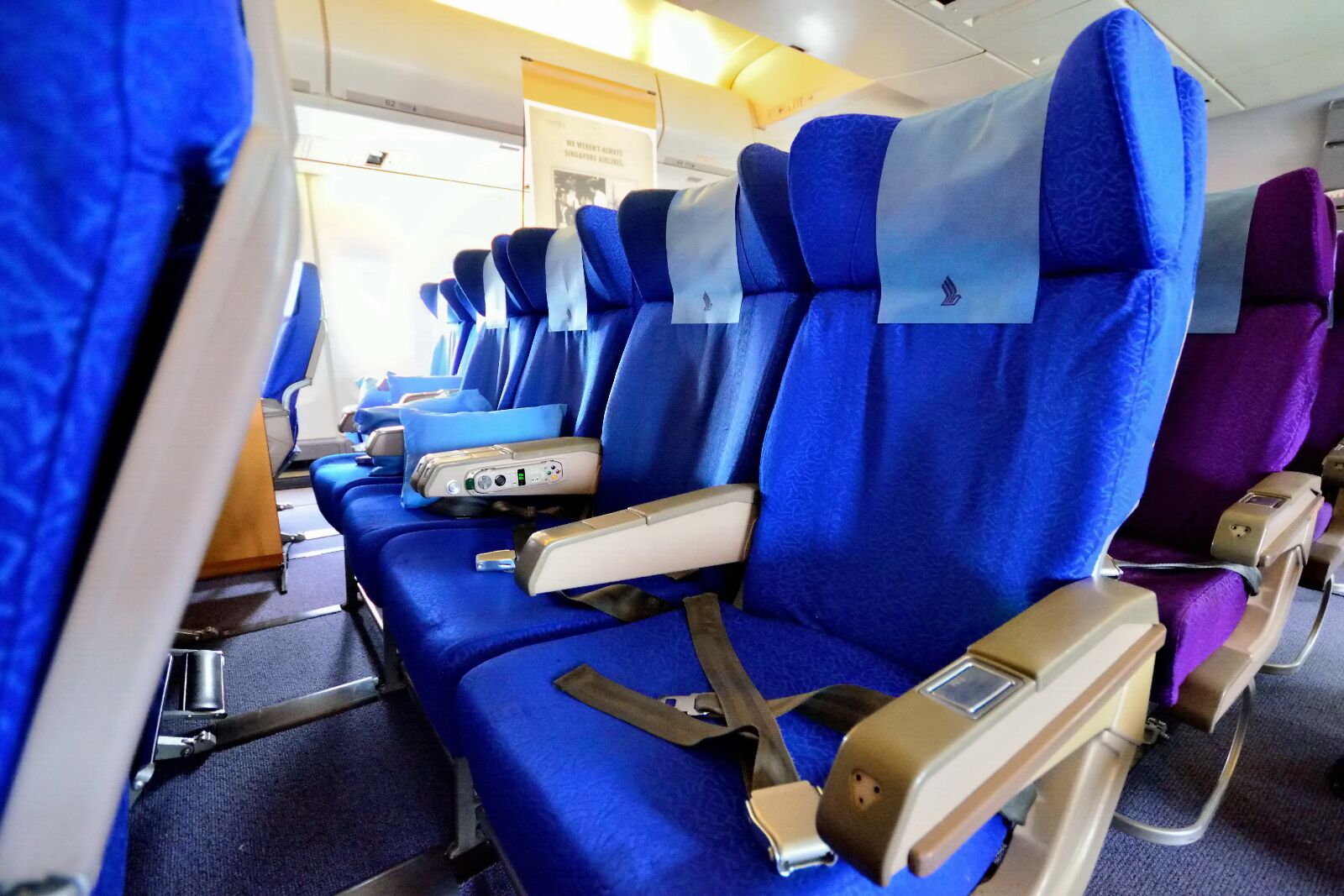 Flying in economy is almost always uncomfortable. You have to go through the motions of waiting in that awful line, taking a gamble on whether there will be enough room to store your bag in the overhead bin, and of course, if you don't book for a row of three, you have no idea who your neighbor is going to be. But there's one horror most people avoid at all costs — the dreaded middle seat. Sure, there might be a few people out there who prefer the middle over the window for safety reasons, but most people don't want to be squished together like that for anywhere from a two-to-16-hour flight. Virgin Australia intends to make the horror of the middle seat something to celebrate. That's why it has launched its Middle Seat Lottery, with over $230,000 worth of prizes, making the unlucky seat you might find yourself in at the last minute, pretty lucky.
Prizes middle-seaters can win include Platinum Velocity Frequent Flyer Status for Virgin Australia plus one million Points; a cruise trip to the Caribbean on Virgin Voyages that includes return Premium Economy flights to the US with United Airlines; tickets to an away game for your favorite Australian Football League (AFL) team with flights included; flights and entry to the AFL "Before the Bounce" pre-game lunch in Melbourne; AFL Grand Final seats (the equivalent of the American Superbowl) with a pre-game boundary line experience, merchandise, and entry to the AFL Grand Final after party, a helicopter pub crawl extravaganza, that includes return flights to Darwin, and a Cairns adventure package (home of the Great Barrier Reef) that provides for accommodation, return flights, and excursions.
To be eligible to win, guests must join Virgin's Velocity's frequent flyer program and fly in a middle seat before April 23, 2023. One winner will be randomly selected each week to win, making the middle seat the luckiest place to be, if you win.