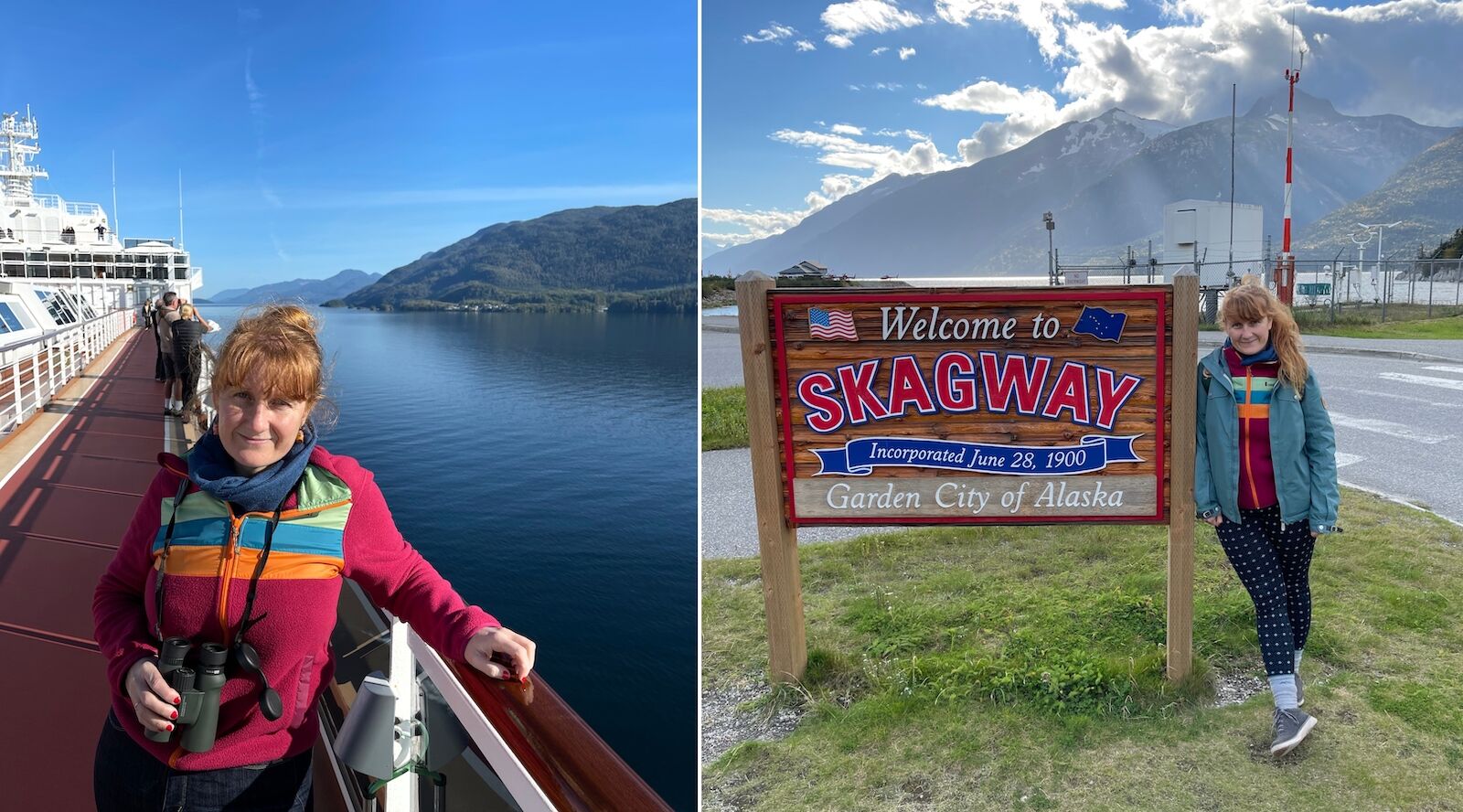 In British Columbia's interior, the seasons seem to change with the flick of a switch. And when the sweltering August summer heat gives way to cool, crisp air and below-50 temperatures in early September, you'd better have put your running shorts away and have your socks and layers handy. This year, after a misguided clothing purge, all that was left in my closet were big woolen turtlenecks and thin cardigans, none of which were appropriate. To remedy this wardrobe crisis, I got myself a Cotopaxi fleece. Since receiving it, I've worn my Cotopaxi Teca fleece full-zip jacket nearly every day, taking it to rainy Alaska and unseasonably hot and always posh Vancouver and Whistler, and now I can't see myself going anywhere without it.
We hope you love the Cotopaxi fleece we recommend! Just so you know, Matador may collect a small commission from the links on this page if you decide to make a purchase.
Cotopaxi Teca fleece full-zip jacket's best features
I chose this Cotopaxi fleece for three reasons: The full-zip design, the large choice of colors available, and the popularity of the product.
Go for a full-zip design
Long-sleeve Cotopaxi fleeces are available in two different cuts: full-zip jackets or half-zip or half-button-down pull-overs. I picked the full-zip design so I can open it up when I feel too warm without having to take it off entirely. The full-zip makes the Teca fleece very versatile.
I've been wearing my Teca fleece in all sorts of weather over the past month. I wore it under a leaking shell in the pouring rain in Juneau, Alaska, and it kept me dry unlike anything else I was wearing that day. Because it's light and not bulky, I also tied it around my waist while walking around the trails in Whistler during surprisingly hot fall days and put it on when the sun set early behind the mountains and the air finally cooled. This Cotopaxi fleece is the perfect thing to keep handy and throw on when you need it, no matter your destination.
Among the designs available for Cotopaxi fleeces, you can opt for a regular or hooded version. While a hood is always welcomed when the wind picks up and the temperatures drop, I wanted to use my Cotopaxi fleece under my not-very-warm Fjällräven shell which already has a hood. If you want to combine your Cotopaxi fleece with a shell, keep this in mind.
The Teca fleece is available in every color of the rainbow
The Teca fleece comes in 12 hues (four of which are on sale 50 percent off on REI's website). There's something for every taste, whether you like more discreet shades or bright tones. That said, even the most mellow-looking Teca fleeces bear a pop of bright color. I'm a firm believer that vivid outdoor clothing is important for your safety when you're out in the wild hiking, kayaking, etc. on your own. People will better remember seeing you if you were wearing a bright orange fleece and Search and Rescue will spot you a little more easily if need be.
Because I'm a lover of vibrant colors, I went for the Sorbet option — it's a vivid shade of pink with green, blue, and orange accents in three broad stripes in the front; there's also a touch of green inside the collar and the zip is orange. The Sorbet Teca fleece, along with three other colors, is currently on sale for $54.93 instead of $110 at REI.
The Teca fleece is one of Cotopaxi's best-selling products
The Teca fleece full-zip jacket is one of Cotopaxi's top 10 selling products and if this information does not inspire enough trust for you to make a purchase, just have a look at the more than 200 reviews posted on the website and on REI. They are overwhelmingly positive, leading to a 4.5 rating out of five.
Cotopaxi's top 10 selling products for 2022 are:
Size choice for the Cotopaxi Teca fleece full-zip jacket
Cotopaxi's Teca fleece is true to size. I'm 5'4 and 140 pounds and chose a medium, which is a perfect fit. I'm busty, yet I'm able to have a long sleeve top underneath this Cotopaxi fleece without having any difficulties zipping it up and I never feel constricted in the chest area while wearing it. The elastic cuffs and hem fit snuggly but comfortably; it does not ride up your back or stomach and keeps you warm against drafts.
The Teca fleece comes in seven different sizes, from XXS to XXL, making this practical and fashionable jacket accessible to bodies of most shapes and sizes.
Improving on the Cotopaxi Teca fleece full-zip jacket
While I wouldn't trade my Cotopaxi fleece for any other one, there's one thing that I constantly feel would make this product better: zipped pockets. Because it's versatile, it can be worn on its own when there's a chill in the air, or as a layer in changeable and cold weather. But if worn on its own, it needs more protected pockets for your keys, metro card, or any other small items you want to keep safe.
Why choose a Cotopaxi fleece over other brands?
If you're worried that your purchase will contribute to the disastrous environmental impact of fast fashion, you can rest easy. Few outdoors brands are as engaged as Cotopaxi in doing what's right for the planet and all who live on it.
Cotopaxi is a Climate Neutral certified company that's dedicated to using non-virgin and responsible materials to create durable products, thereby reducing waste and the company's carbon footprint. According to Cotopaxi, 94 percent of its products "contain repurposed, recycled, or responsible materials," and their goal is to reach 100 percent by 2025 (the Teca fleece is made with recycled and repurposed materials).
But the pledge to do good goes way beyond environmental sustainability. Cotopaxi is also extremely transparent about the people who make its products, and is committed to protect their well-being. Where your item was made and in waht conditions is listed right beside all of the product's specs (the Teca fleece is made in China).
Cotopaxi is also committed to help those in need in the Americas by donating 1 percent of revenue to the Cotopaxi Foundation, which redistributes that money to charities fighting poverty.