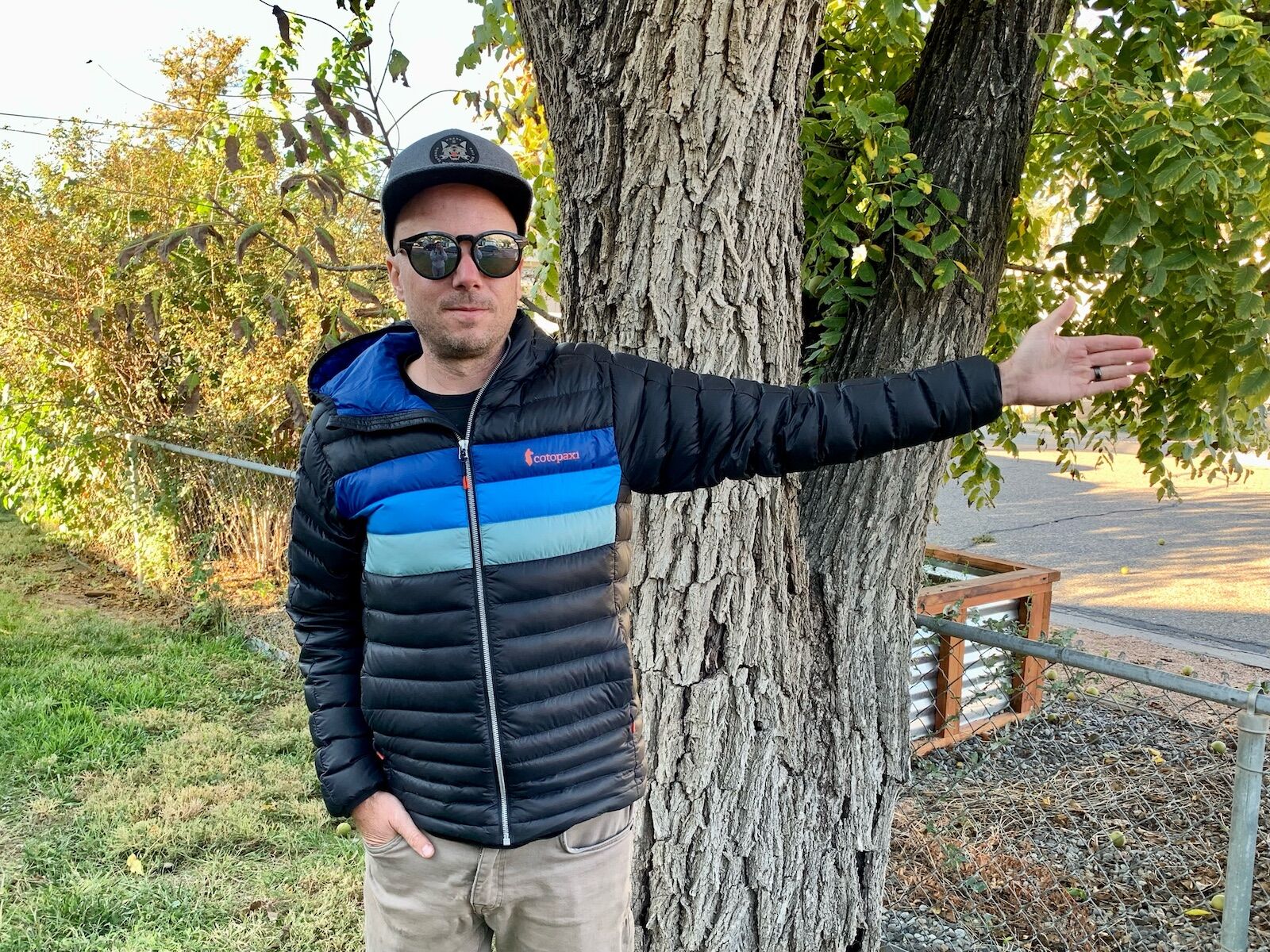 For mountain travelers, nothing signifies legitimacy and belonging moreso than a good puffy jacket. Puffers are as stylish among those in the outdoors community as they are functional, but buying the right puffer is tricky. Lightly filled puffers often fall into the dreaded "athleisure" category, and therefore aren't functional for much beyond trips to the grocery store and happy hour at the local pub. On the other hand, heavily-filled options often leave the wearer waddling down the trail like a displaced penguin, swishing their arms T-Rex style even as the lower half of their body struggles to maintain its composure. The key to the perfect everyday puffer is finding an ideal balance between the two. That balance lies in the Cotopaxi Fuego down jacket.
We hope you love the Cotopaxi Fuego down jacket! Just so you know, Matador may collect a small commission from the links on this page. Listed prices are accurate as of the time of publication.
Finally, a puffy jacket versatile enough for almost all occasions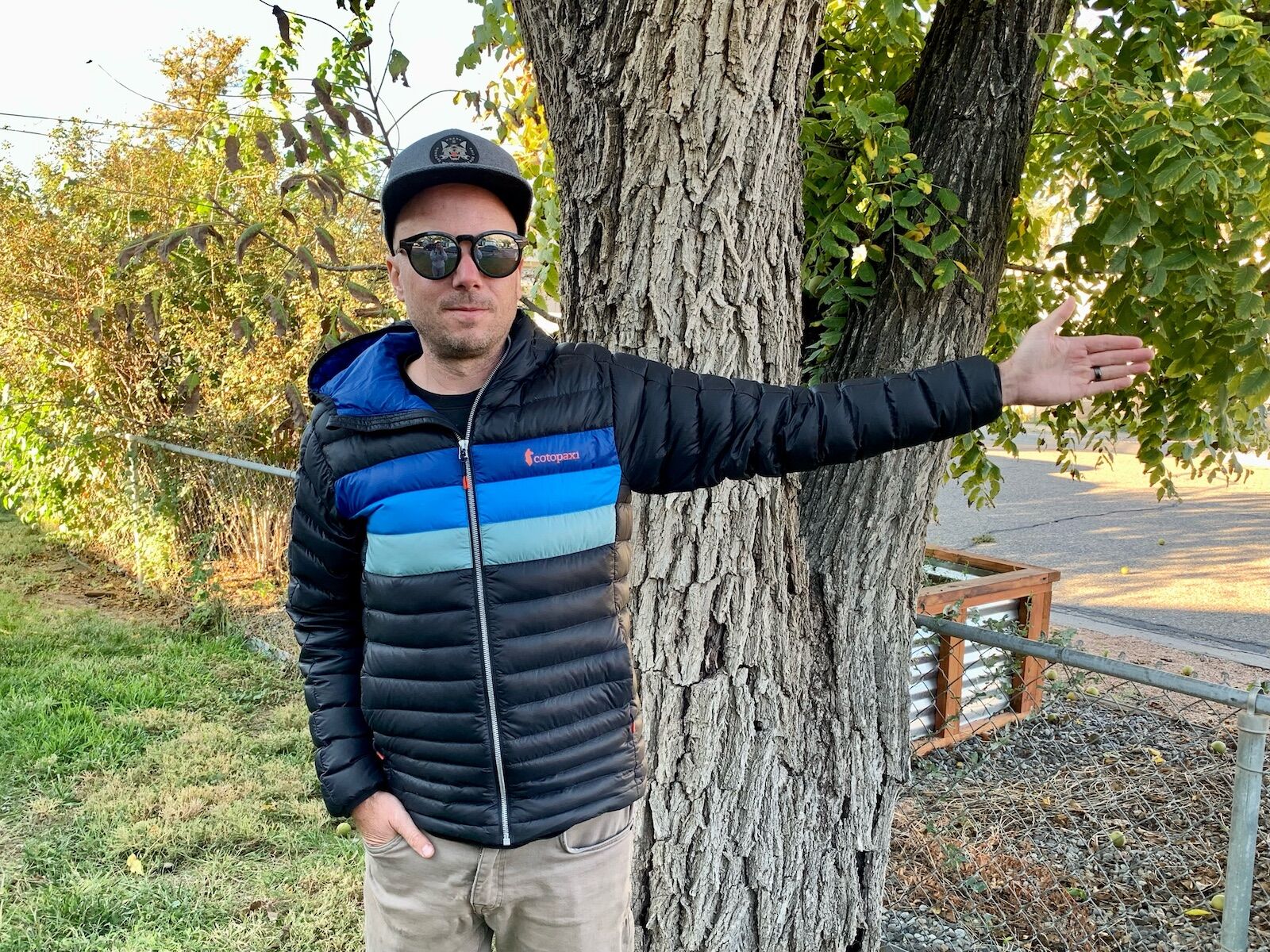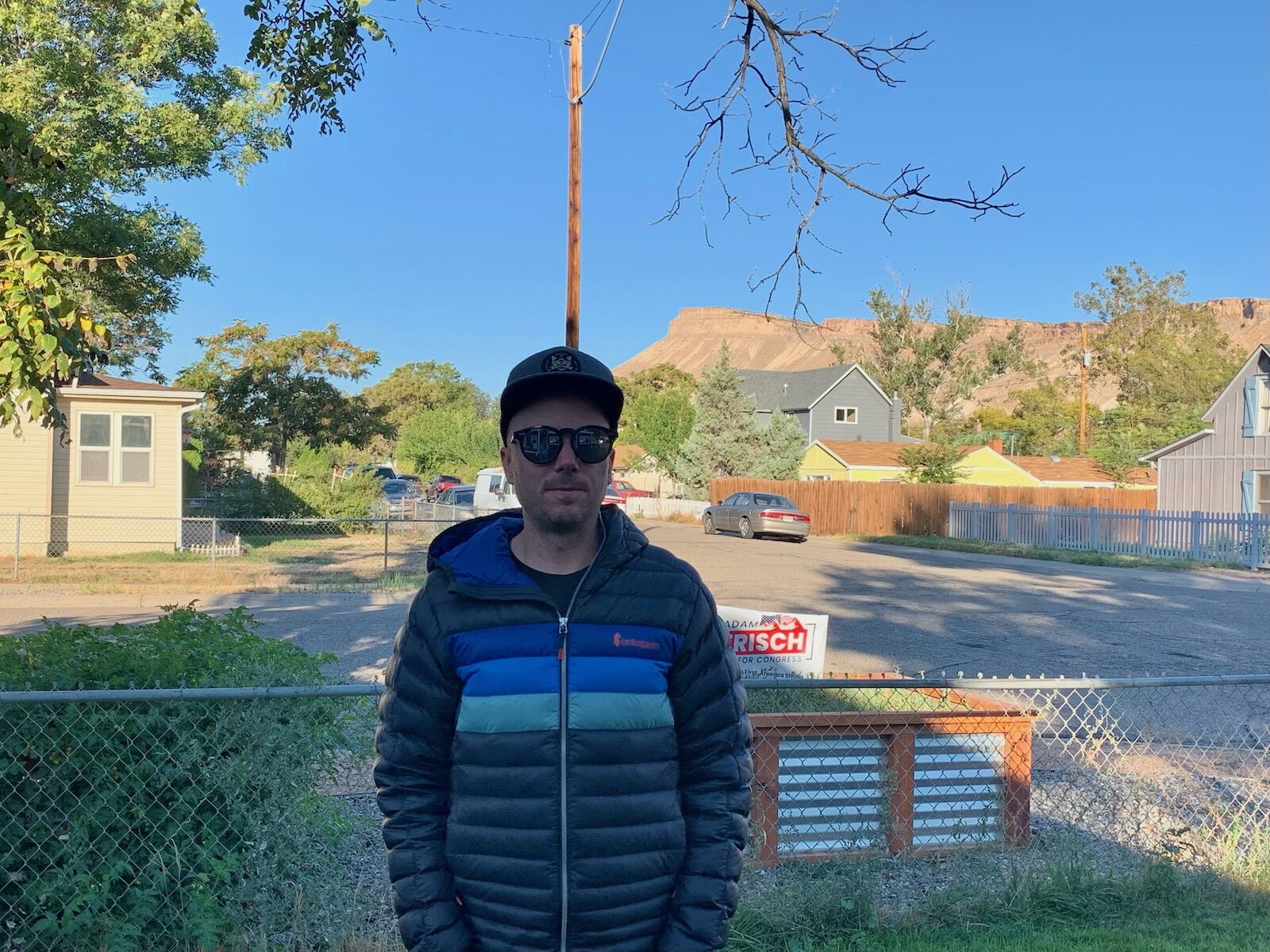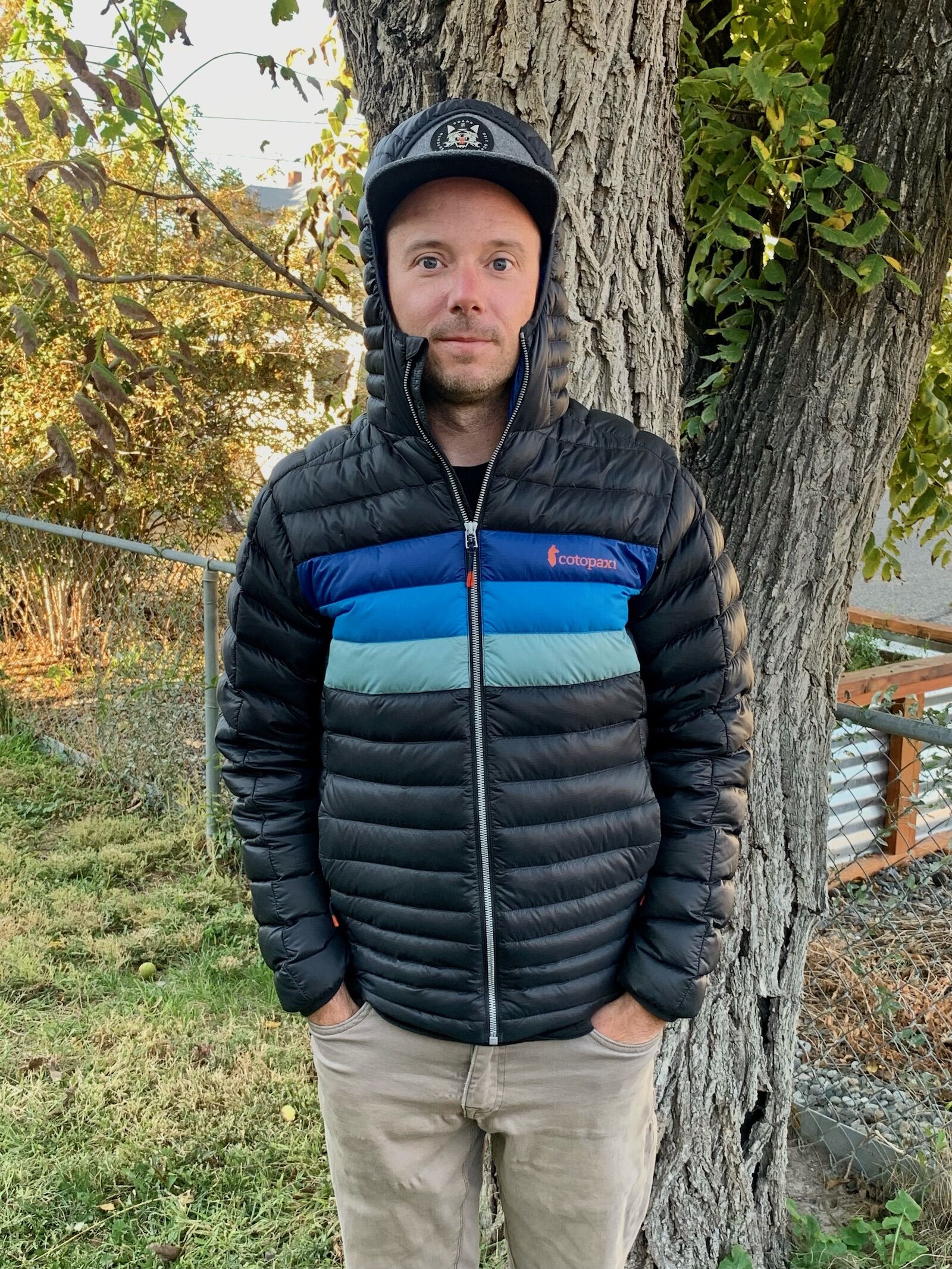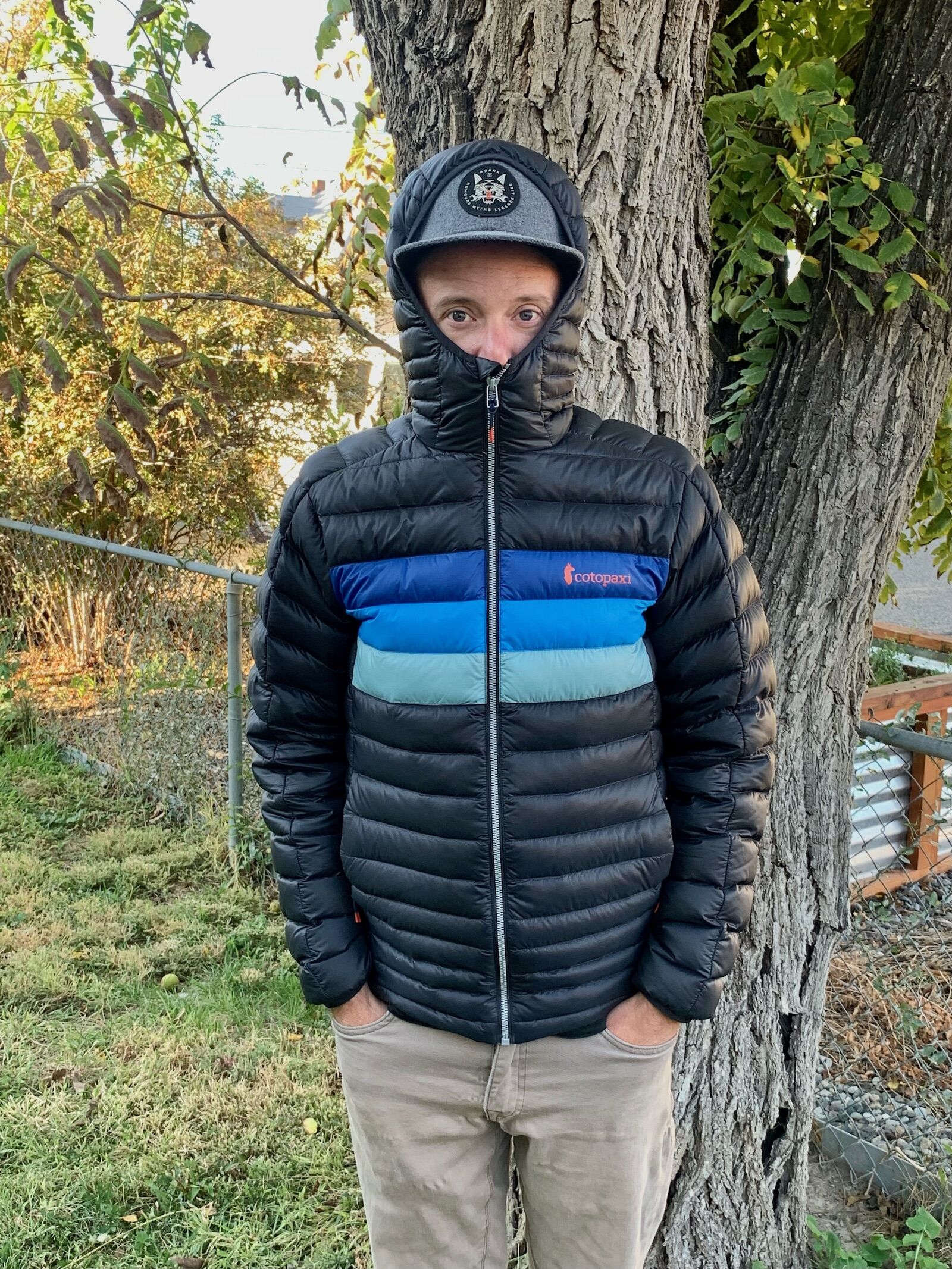 The first hints of fall — the leaves changing colors, cool mornings that require a jacket when taking the dog out, the inevitable arrival of nutmeg and pumpkin spice to coffee menus — are widely welcomed. Fall means relief from blisteringly hot days. It means that the year's best holidays are right around the corner. And, perhaps most importantly, fall means that it's finally puffy jacket season. I got a Cotopaxi Fuego down jacket this year just as the seasons began to change, and over the past month I've taken it on multiple hikes, a couple of overnights in the high country, and worn it around town on daily errands.
The Fuego, available in men's and women's options and with or without a hood (there's also a sleeveless vest option), is water-resistant and excellent at keeping both itself and the wearer dry. Rain crept in on me during a recent hike on Colorado's Grand Mesa and, with the hood on, I felt no discomfort from the water or the crisp fall air. In Colorado, unpredictable weather often appears in the afternoon, especially at high altitudes. Over my time wearing the Cotopaxi Fuego down jacket, I've come to rely on its durability for daily use, including embarking on chilly camping expeditions. It's become my daily wear for casual activities like early-morning walks and evening porch beer sessions.
Cotopaxi Fuego down jacket specs
Being a Coloradan, I love a good puffy jacket. Though I don't like jackets that are too puffy. The Cotopaxi Fuego down jacket is ideal because it packs optimized warmth with RDS-certified, responsibly-sourced 800-fill goose down. Still, the jacket fits like any other jacket.  It's not bulgy or awkward, and when you sit in a car, bus, train, or plane, it won't inflate and become uncomfortable. You can also feel good knowing that your purchase supports ethical down companies who properly care for, and don't harm, the animals from which the down comes.
Puffy jackets are known for the "swish" sound the arms make as you walk, caused by the nylon rubbing together on the arms and the wearer's side. I came to appreciate the noise of my Fuego, knowing that the Polartec Alpha underarm insulation was doing its job. My biggest concern when choosing the Fuego was that the nylon would rip after being grazed by a tree branch protruding over a trail or something of the like. However, I've yet to tear the jacket thanks to the DWR-finished ripstop nylon shell.
Two zippered pockets come on the front of the jacket, with a hood on the back. My only complaint, albeit a small one, with the Fuego is that the hood seems a better fit for a size XL (I wear a Small or Medium-sized jacket). When moving in a hurry — say, while running down a trail or following my dog as he quickly follows a scent along the riverbank near our house — it tends to fall over my eyes. It's easy to pull back, and only happens at higher rates of speed, but the hood is large enough that I could easily wear it over my ski helmet (non-hooded Fuego jackets are available). That could prove useful during a spring ski day when the full parka isn't necessary, I suppose.
The elastic binding on the bottom of the jacket allows it to tighten around my waist to prevent cold air and moisture from entering. This proved incredibly beneficial on colder evenings around the campfire. When compared with other puffy jackets and winter coats, the binding proved to be more effective than the others without sacrificing comfort. The Fuego also includes an elastic binding on the wrists and hood. The jacket weighs 14 ounces and comes with a stuff bag for easy storage in a backpack or suitcase. A vest option is available to use as a base layer or for days that are cool but not cold.
The Cotopaxi Fuego looks as good as it functions
Cotopaxi's trademark tri-colored stripes cross over the jacket's chest. I opted for black with Pacific Stripes (three shades of blue ranging from dark to light), but many color schemes are available. The brand offers lifetime repairs and a lifetime warranty, with the option for users to trade in their used jacket in exchange for a gift card once they feel it's surpassed its useful life. I feel good supporting Cotopaxi because of its rigid sustainability standards and focus on repair and reuse rather than discarding.
Style-wise, my favorite aspect of the Fuego down jacket is that it fits like my favorite hoody. It isn't bulgy and doesn't protrude below my waist as a ski jacket does. I feel confident wearing it out to dinner, even in more formal settings (yes, the Fuego does in fact double as the Colorado tuxedo), or to happy hour with friends – even if that happy hour immediately follows a hike or bike ride. The jacket will be my backup for when ski days turn warmer than expected and my full shell isn't necessary, and will serve as my travel companion from fall through spring each year going forward. Of the five jackets in my closet, the Cotopaxi Fuego immediately became my go-to. [mn-post-ender}
Buy Now – Men's Vest (on sale for 50% off