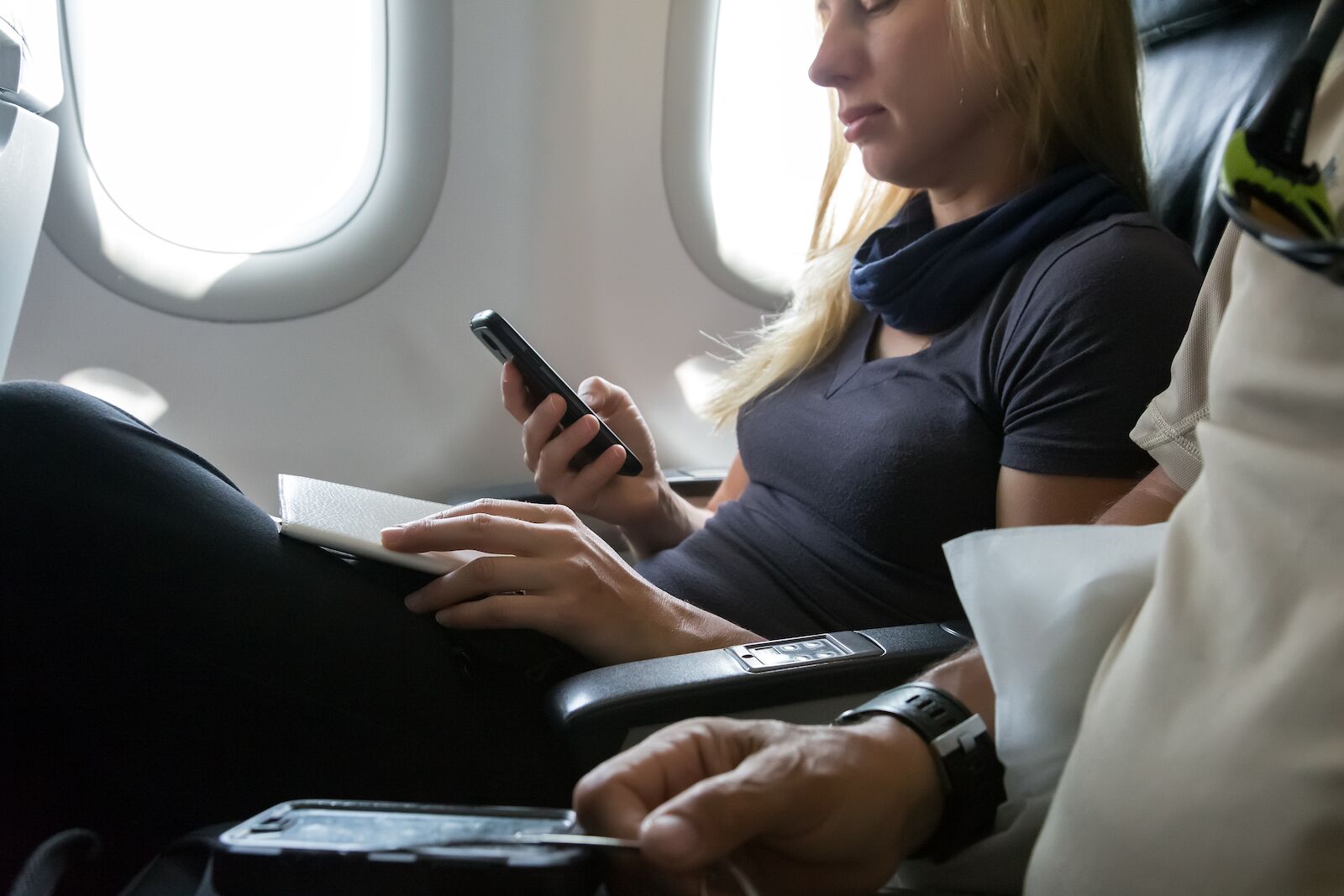 There are two things you can always rely on when it comes to air travel: underwhelming food that never quite satiates your appetite, and WiFi that moves slower than your old dial-up connection. Paying the airline's internet fee is a necessity for many business travelers (or for anyone who wants to be somewhat productive during a long-haul flight), but it's unreliable at best and downright inoperative at worst. The plane food situation isn't changing anytime soon, but the WiFi might be getting a much-needed boost thanks to Elon Musk and Starlink.
In October, SpaceX announced the launch of Starlink Aviation, a new branch of the satellite internet service that will make the network available on planes.
"With Starlink, passengers will be able to access high-speed, low-latency internet from the moment they walk on their plane," the Twitter announcement says
The service is slated to offer internet speeds of up to 350 mbps, which is a huge upgrade from the current inflight WiFi options, which usually max out at 100 mbps. This would give passengers the ability to make video calls, play games, send texts, and more.
The groundwork for Starlink Aviation was laid in June 2022, when the FCC gave SpaceX permission to begin selling Starlink terminals that work on moving vehicles. This development was followed by the company's announcement of Starlink Maritime for boats, and now, of course, for planes.
The wifi upgrade won't happen overnight, however. Planes will have to be modified to accommodate the Starlink Aviation hardware, which requires a special certificate from the FAA. SpaceX is planning to start delivering Starlink Aviation hardware to airlines in mid-2023, so there's likely still over a year until passengers can take advantage of the service.