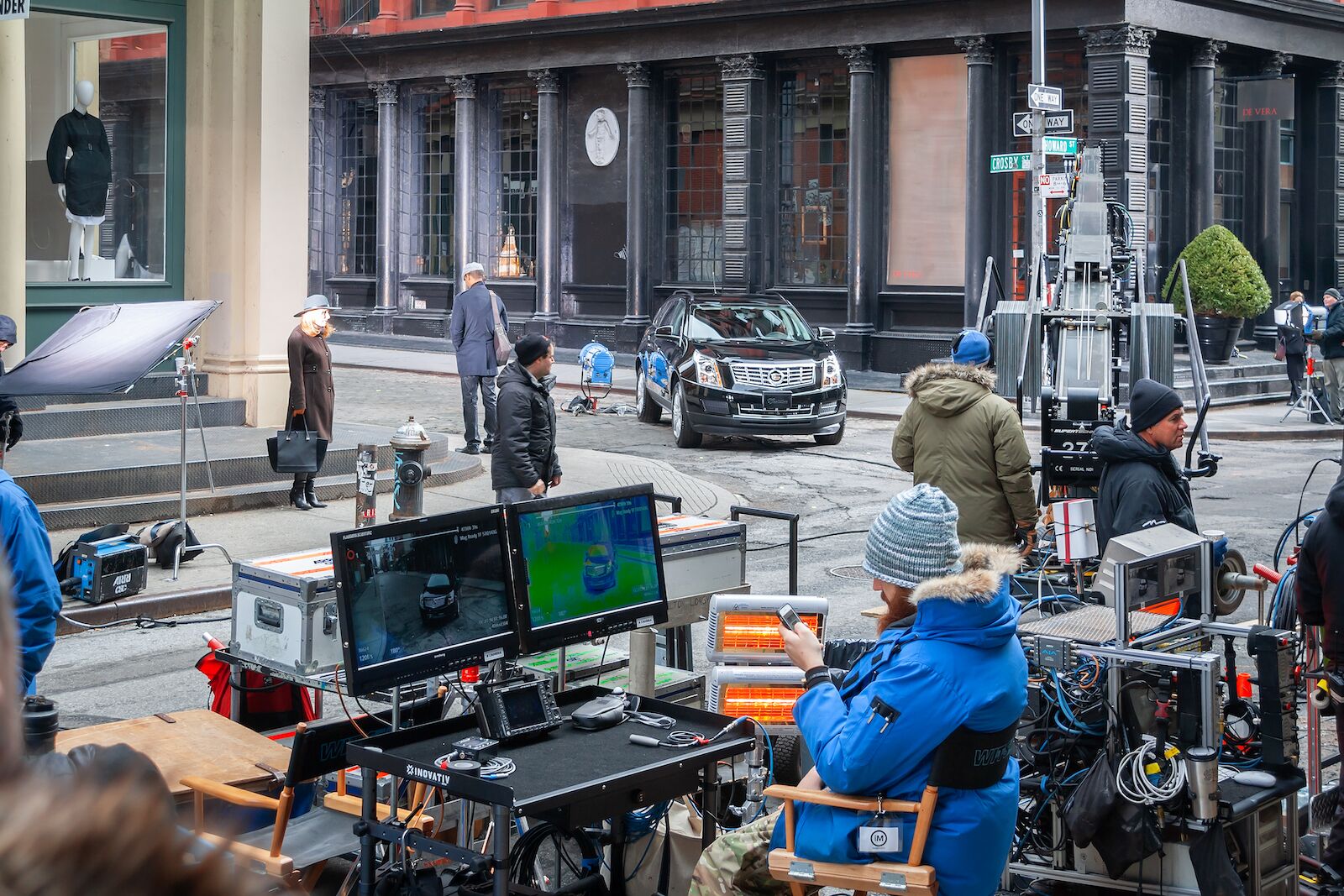 Many people have dreams of being movie stars. Sadly, a more reasonable goal is being an accidental extra in a film coincidentally being shot in your hometown. If you're lucky enough to live in a scenic part of the country, or near a Hollywood-worthy landmark, maybe you've stumbled onto a movie set before. If not, that's okay. A new app called What's Filming Now is helping cinephiles (or aspiring extras) learn where movies and TV shows are being filmed across the nation.
Created by New York-based TV and movie tour company On Location Tours, the app allows anyone to upload photos and videos of what's being filmed around their towns or cities. You can also search for what's being filmed elsewhere, what stars might be on set, and get updates on filming locations of particular interest to you. Crowdsourcing is the driving force behind the app, as it relies largely on users to post when they see a TV or film production in their area.
The most-filmed cities in the US are Los Angeles, New York City, Chicago, San Francisco, and Las Vegas. If you don't live in one of those cities, however, don't worry. My small New England town is the setting for at least two films per year. Sure, they may be Hallmark Christmas movies or straight-to-DVD flops, but still, movie magic is movie magic.
To use the app, all you need to do is download it and register a profile. "What's Filming Now" is free on both iPhone and Android.