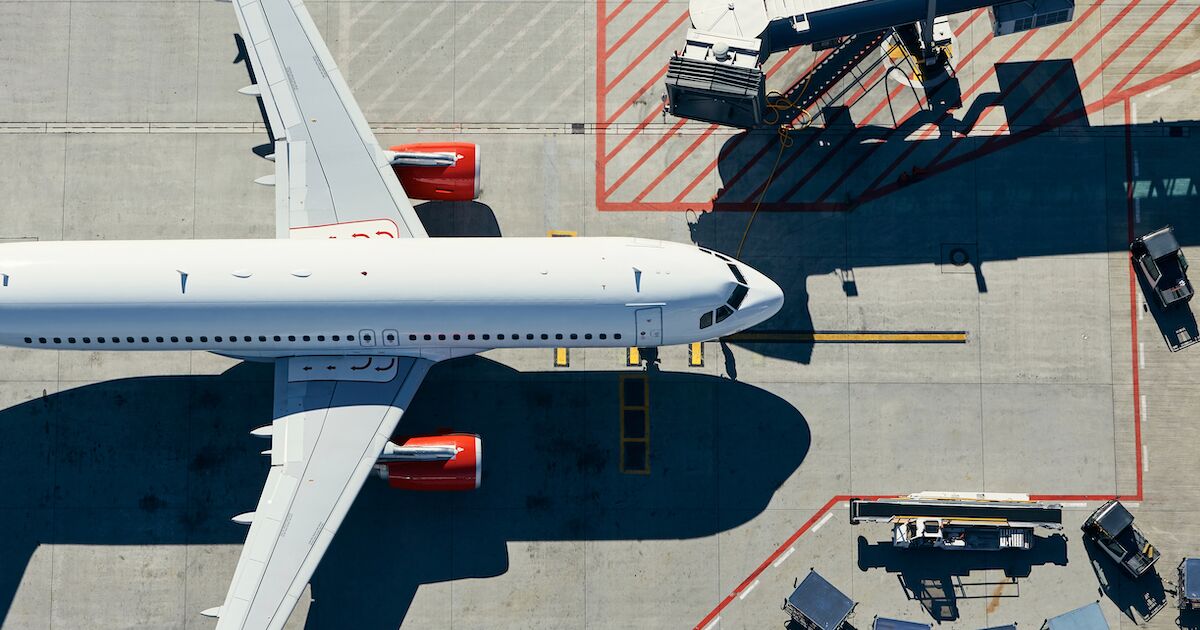 While the summer surge is over and prices are falling, travelers will find that holiday flight prices will inevitably skyrocket during this holiday season. If you're planning to get a flight this Thanksgiving or Christmas, you'll need to prepare early and be flexible if you're looking to snag a good deal. Hopper, the travel app, recently released its 2022 Holiday Travel Outlook report, which details what travelers can expect when booking.
Hopper attributes a few factors to why travelers should expect to see flight prices that are the highest they've been in the last five years. For one, trends show that travel has almost returned to pre-pandemic levels, meaning families and friends are ready to return to holiday traditions. Combine that with inflation which is increasing the cost of jet fuel, and the limited number of flights scheduled due to the worker shortage. This means that supply and demand will be driving up prices this year.
This Thanksgiving, Hopper expects travelers who get a good deal will be pay about $350 per ticket. Airfares will be 22 percent higher than in 2019 and 43 percent higher than last year. International airfare is currently at $795 per ticket this Thanksgiving — 25 percent higher than in 2019 and 41 percent higher than last year. For Christmas, expect a good deal to be about $463 per ticket for a domestic flight, which is 31 percent higher than in 2019 and 39 percent higher than last year. International airfare will be about $1,300 per ticket, which is 26 percent higher than in 2019, and 20 higher than in 2018, with the expectation it will rise from now through the holidays, so monitoring prices for deals will be vital to getting a reasonable price this year.
If you're looking to get a good deal, start planning now — planning early could earn you $60 to $80 off domestic flights and $120 to $195 off international flights. If you can be flexible when flying, travelers will be awarded up to $300 off by flying on less popular dates. For Thanksgiving, consider flying the Monday of Thanksgiving week and returning any weekday after the holidays are over. For Christmas, if you can fly the Monday or Tuesday before Christmas weekend and return Monday, Tuesday, or Wednesday of the following week, you should save some cash. Finally, be sure to book by October 10; airfare will still be high but fluctuate daily through early October, meaning the best time to book is as soon as possible. Before you know it, you'll be back with your loved ones soon.

More like this