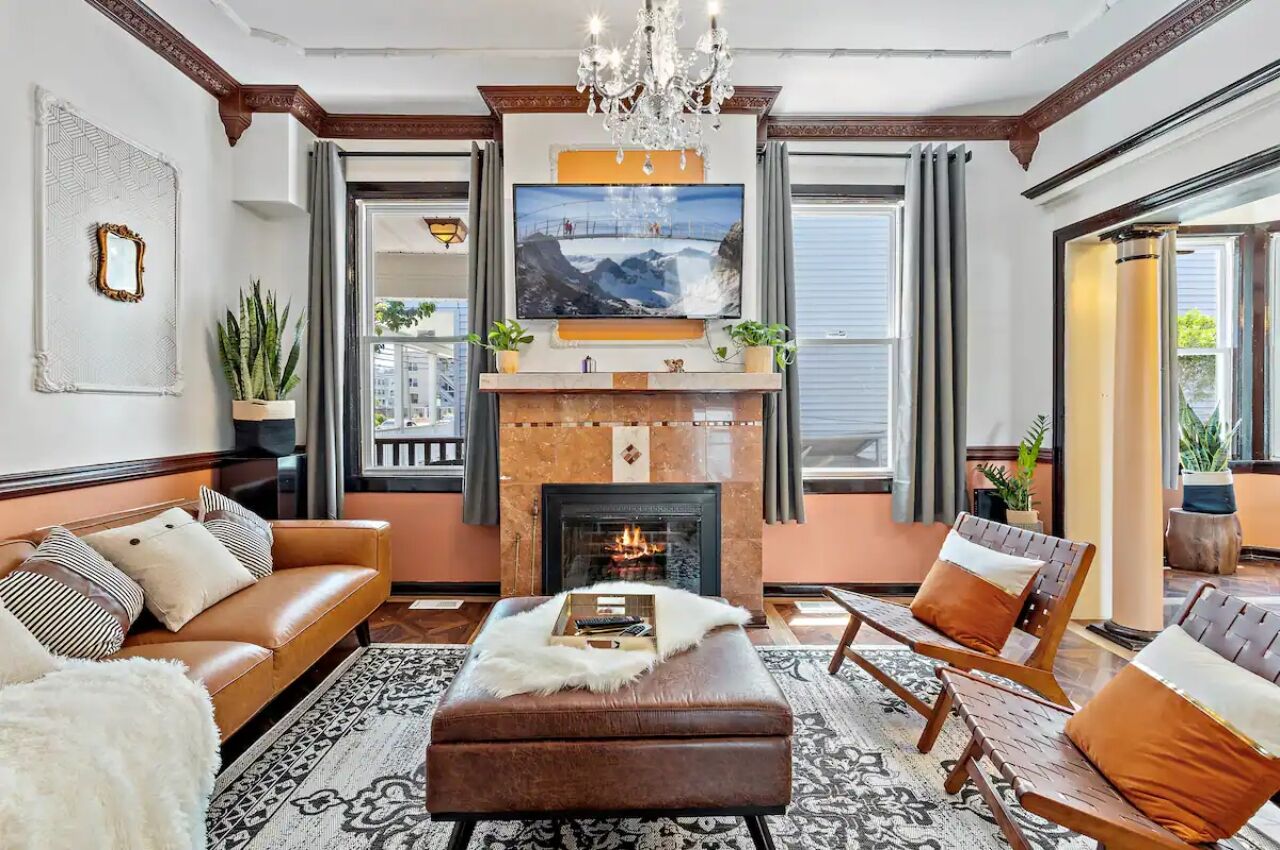 Head out to New Jersey's Atlantic coast to experience Atlantic City, the go-to spot for events, vacations, and quick two-day trips. No matter what you're going for, whether it be to explore, a girl's trip away, or to take some time with family, Atlantic City has something for everyone. Set up in your new home away from home with these Airbnbs in Atlantic City that place you right in the heart of the action.
Matador's

guides to

the best of Airbnb Categories:
We hope you love the Airbnb Atlantic City, vacation rentals we recommend! Just so you know, Matador may collect a small commission from the links on this page if you decide to book a stay. Listed prices are accurate as of the time of publication.
Pet-friendly Atlantic City Airbnbs
Rockwell Playce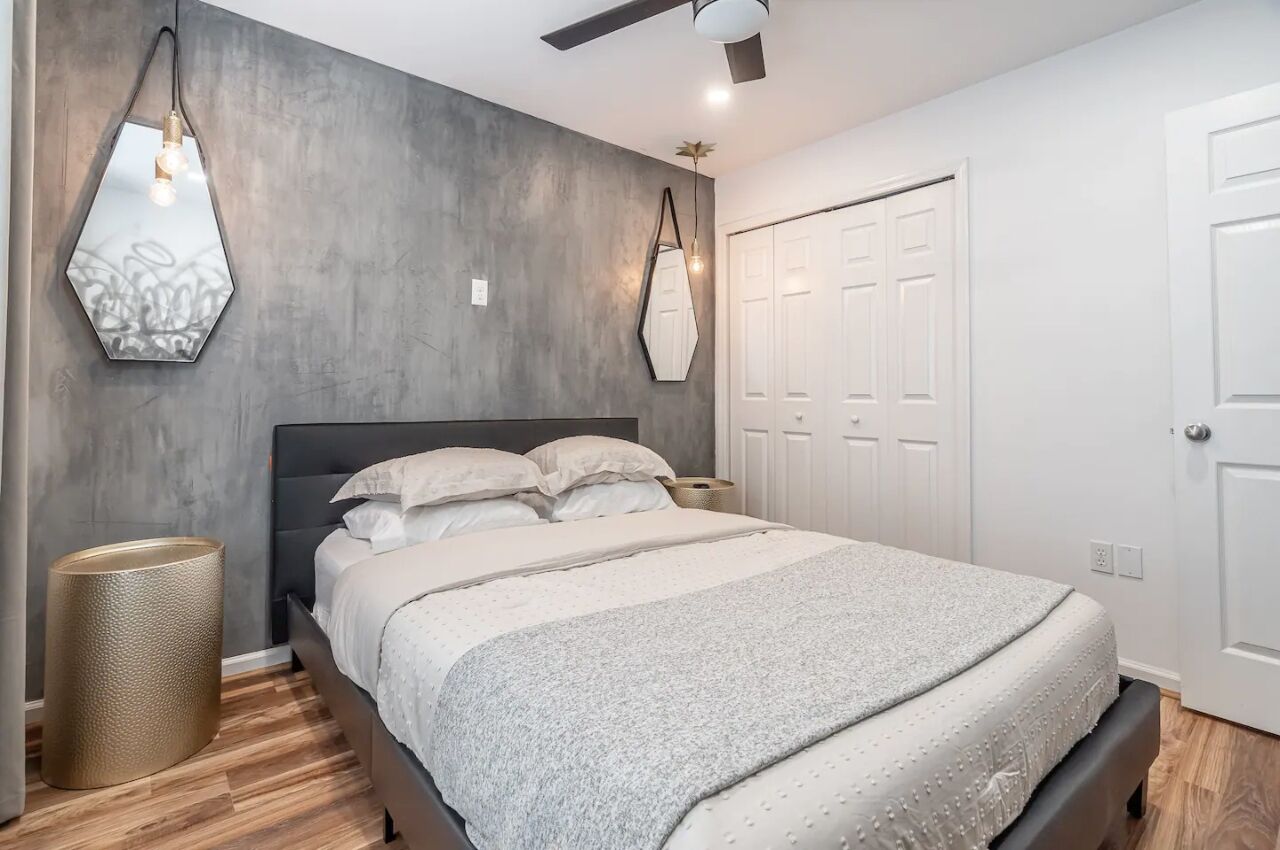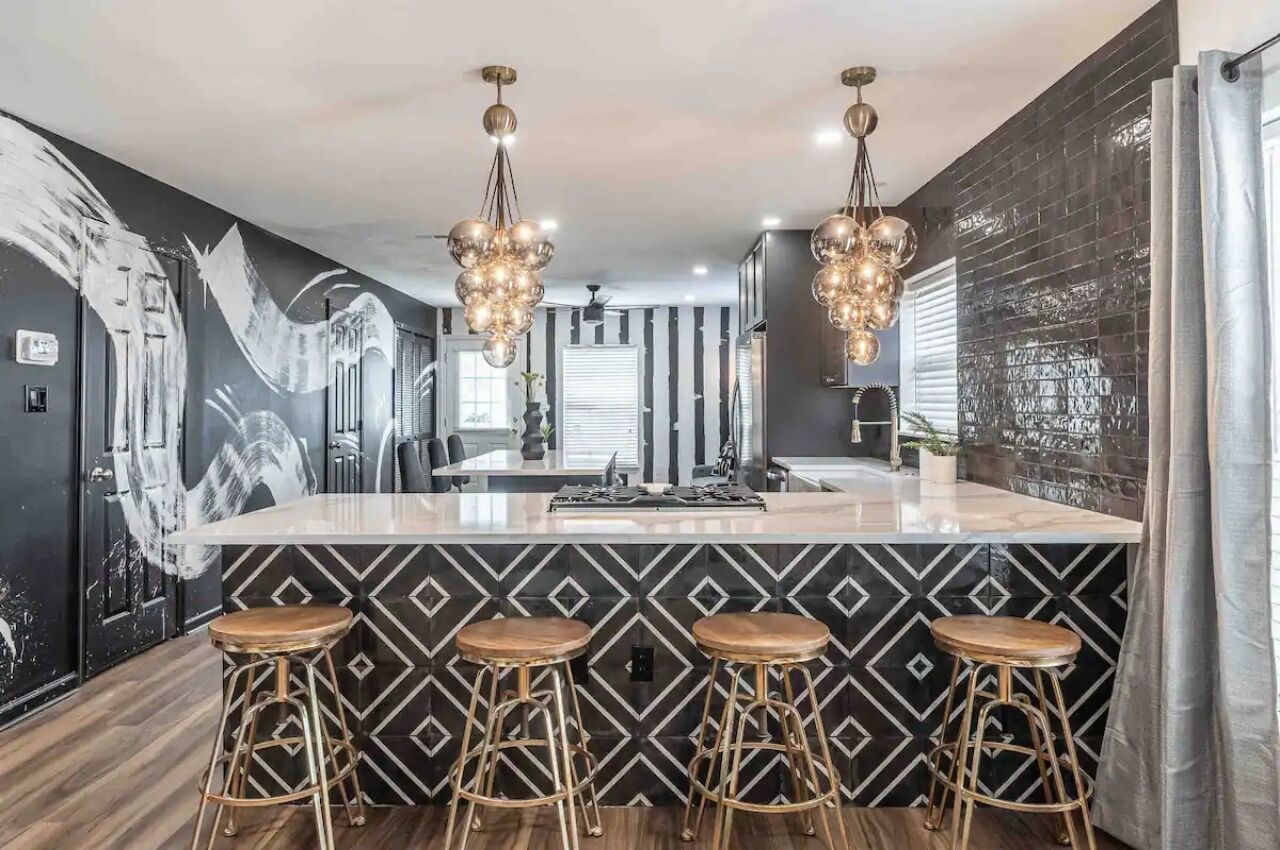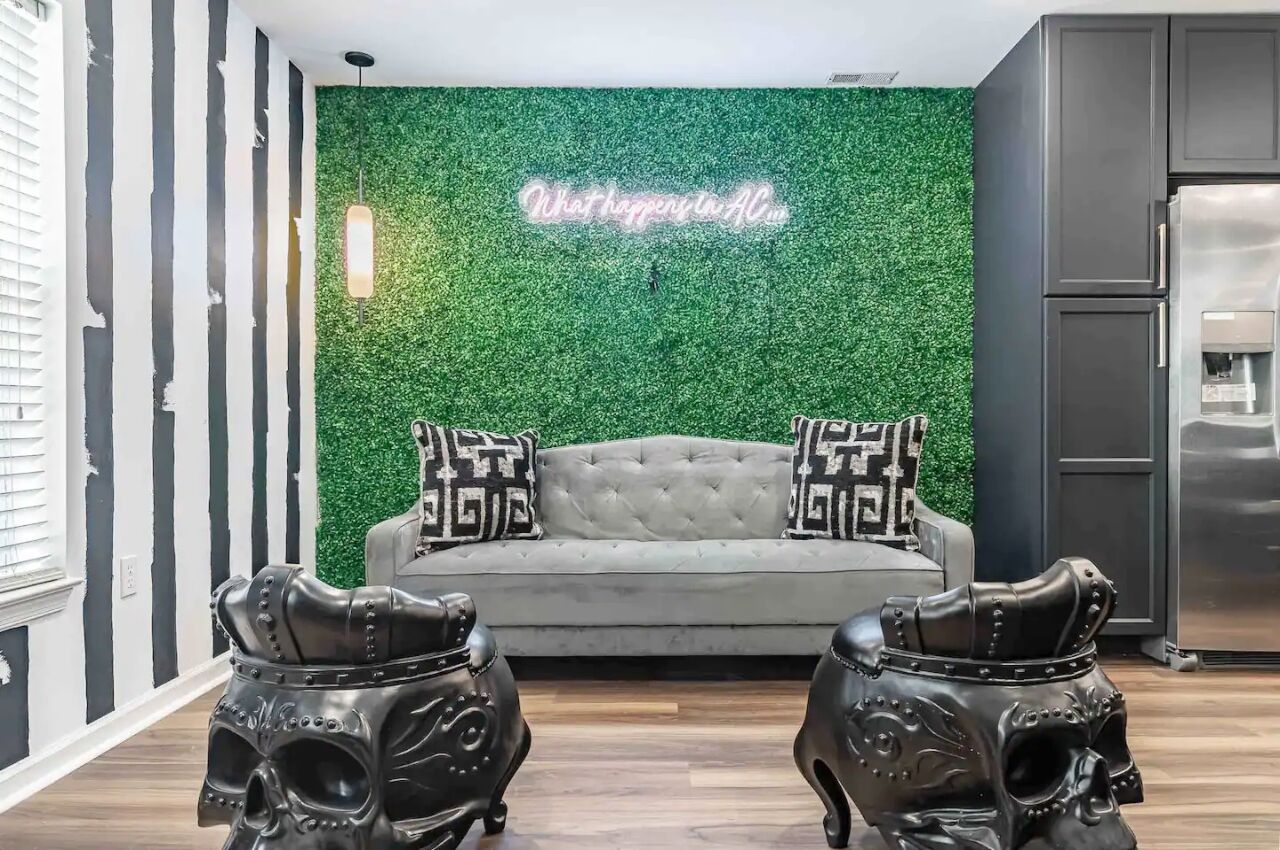 If you're looking for a cool Airbnb Atlantic City rental for a birthday party, bachelorette, or a friend's getaway, this groovy decorative property is just the place for you. This renovated property features several murals and other works of art by local and international artists. This home has an open floor concept on the first floor, perfect for those birthday or dinner parties. Step into an artistic world while staying at this unique home.
Ten guests, three bedrooms
Price: $335 per night
Pet-friendly Atlantic City Airbnb in a Victorian Home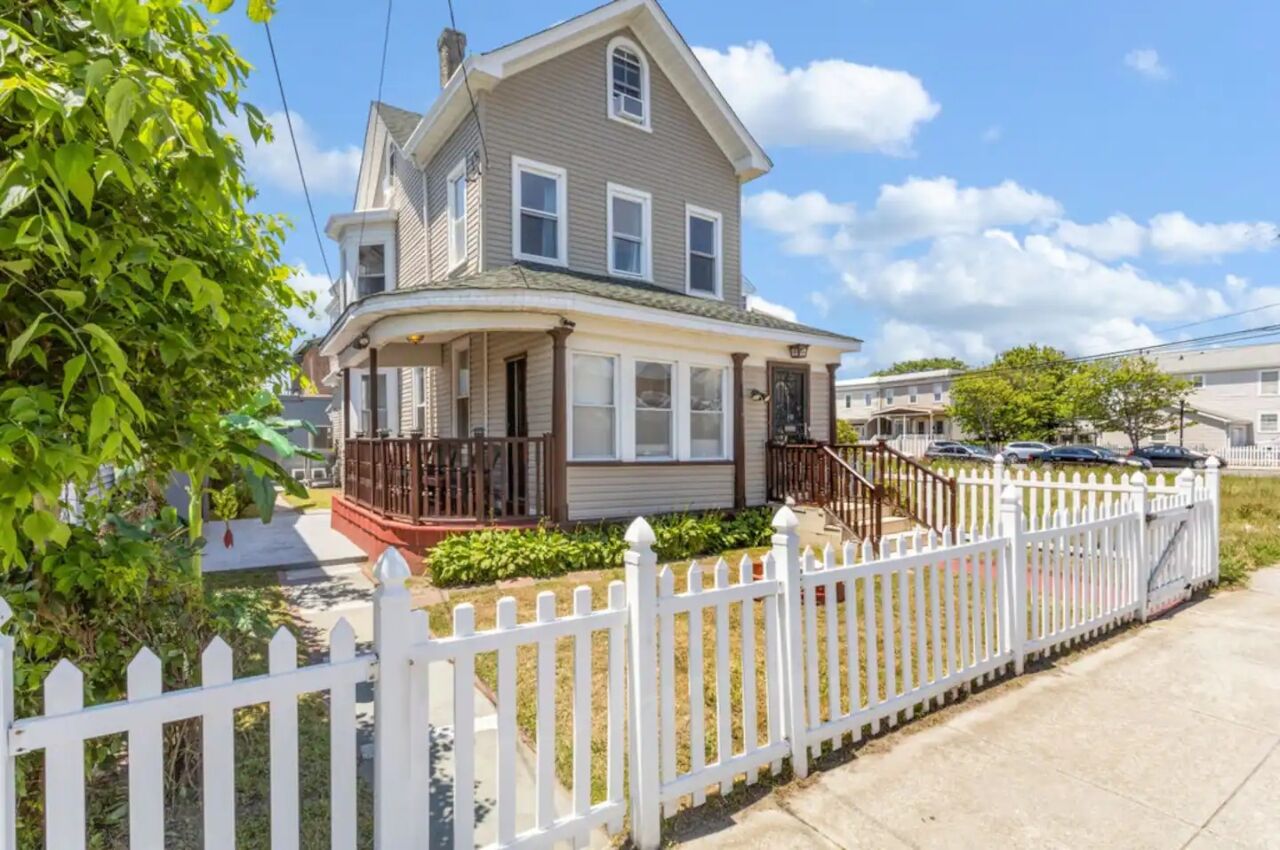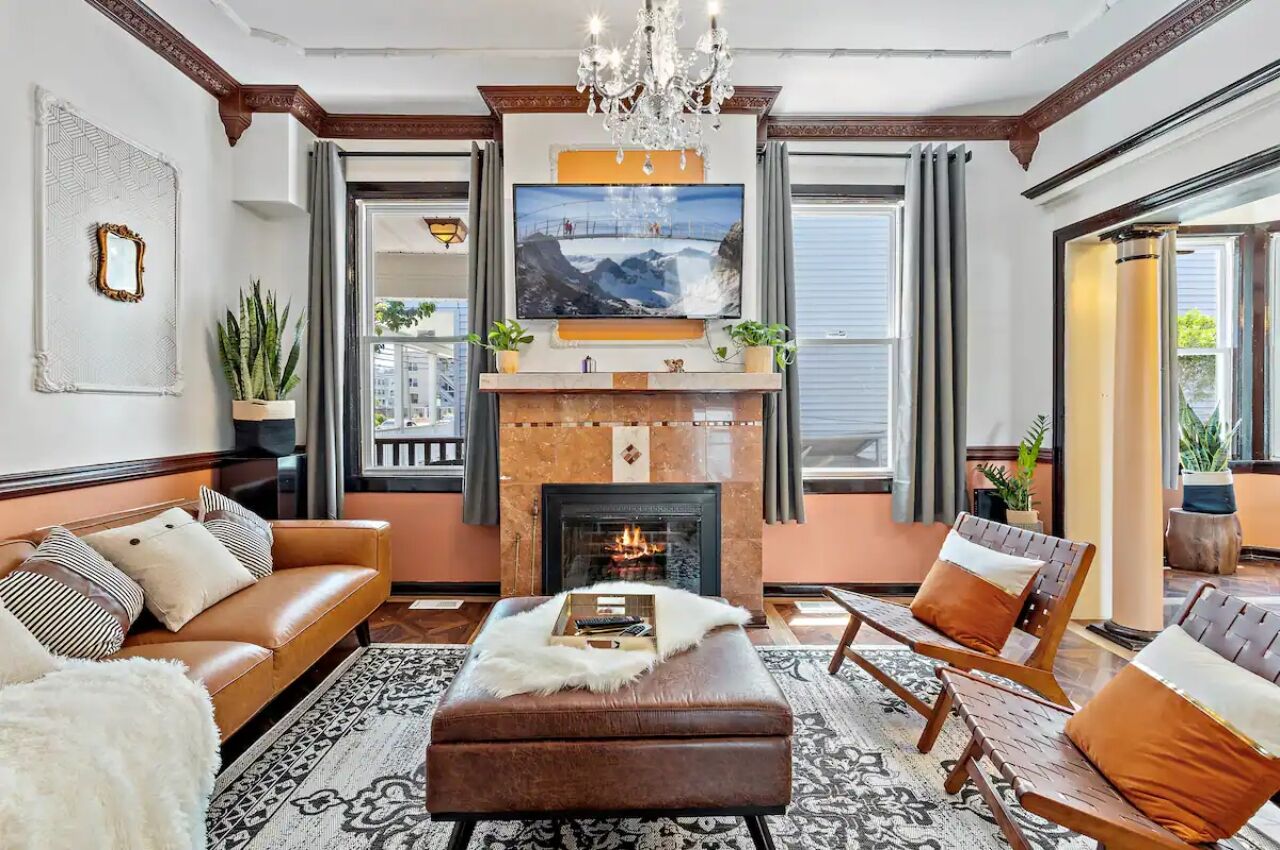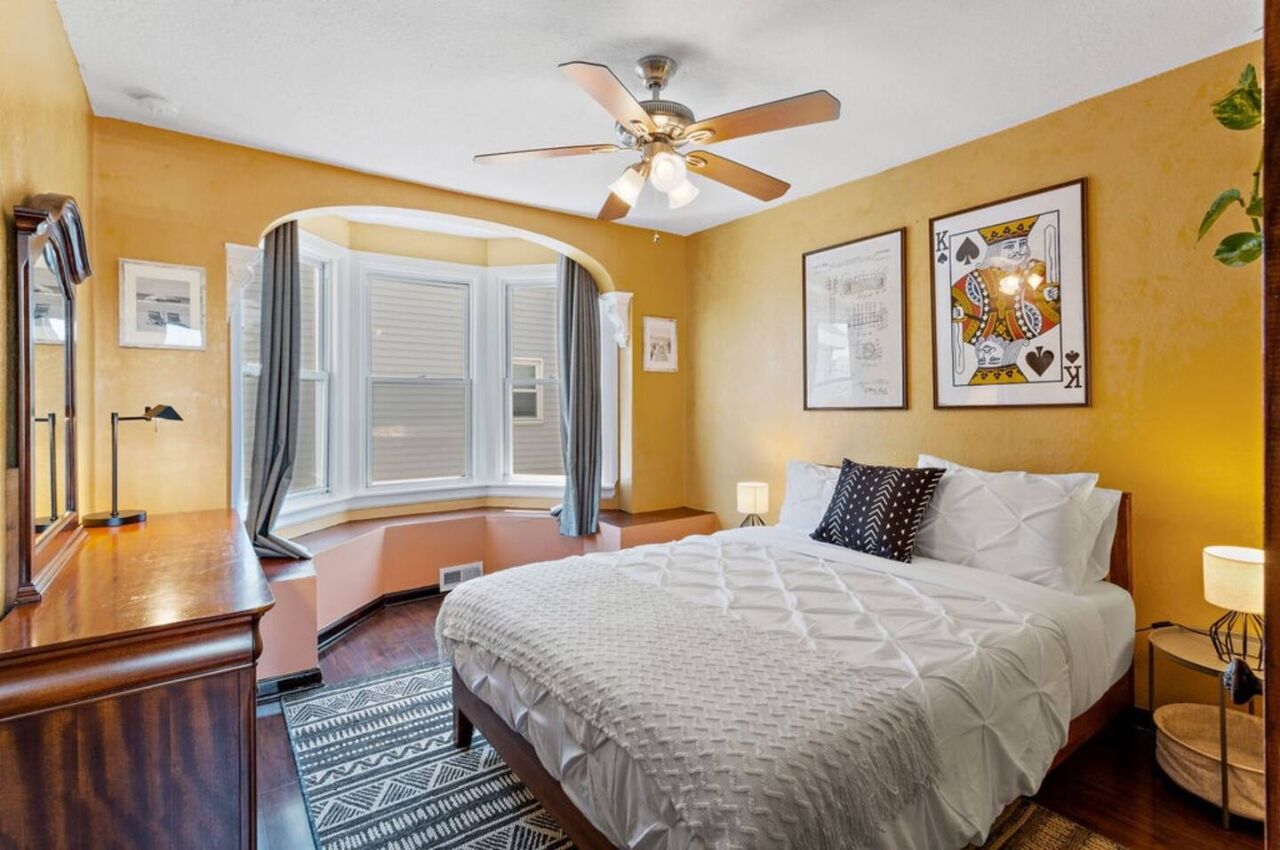 Experience a dream vacation at this Airbnb Atlantic City property. This spacious family home has everything you need for your vacation. The renovated space is a three-story home and on the first floor is the spacious living room, a new fully equipped kitchen, full bathroom, and laundry, and on the second and third floors are spacious bedrooms. Also, if you want to bring your furry friend along, you are welcome, as this is a pet-friendly home. The home is centrally located in the heart of Atlantic City and is not only the house near the beach but also near casinos, outlets, and the Atlantic City Convention Center.
Twelve guests, five bedrooms
Price: $202 per night
Atlantic City retreat near casinos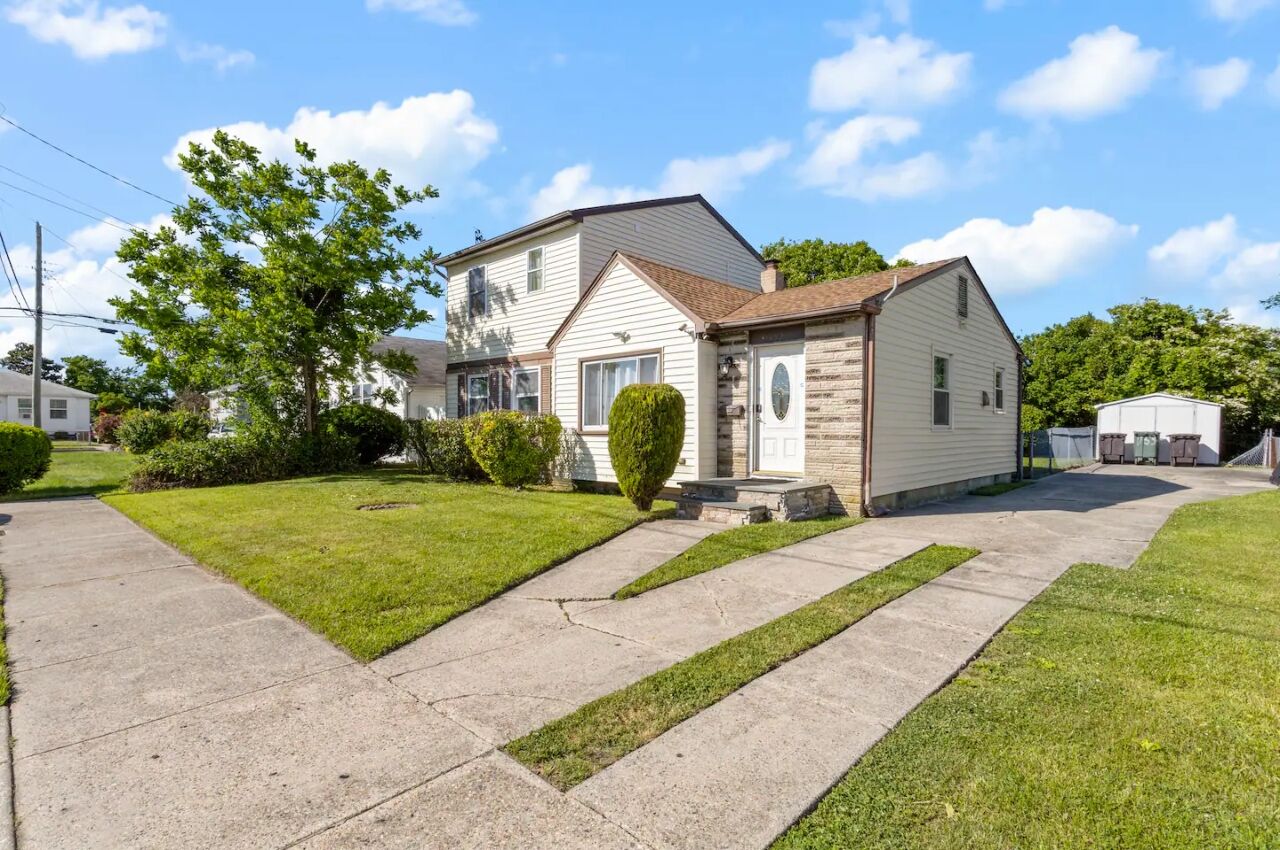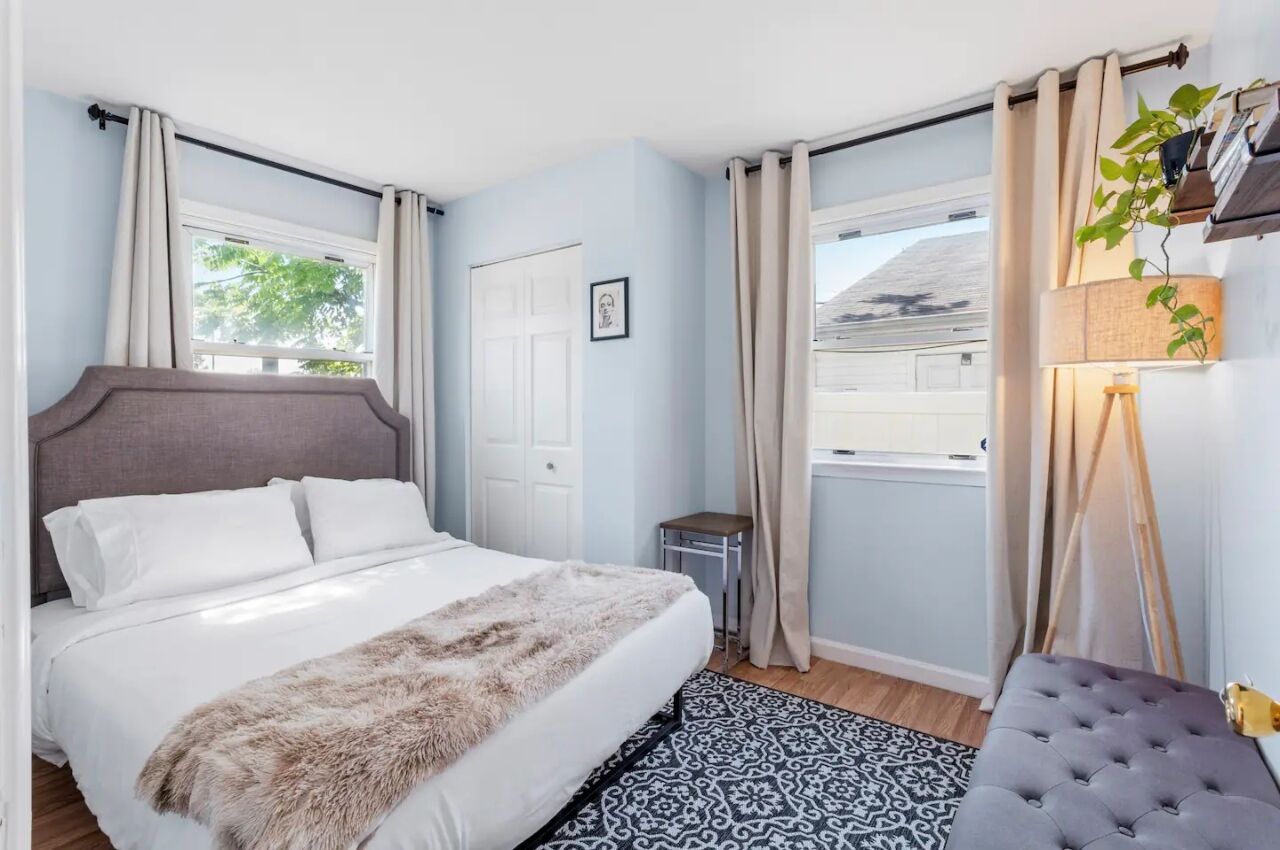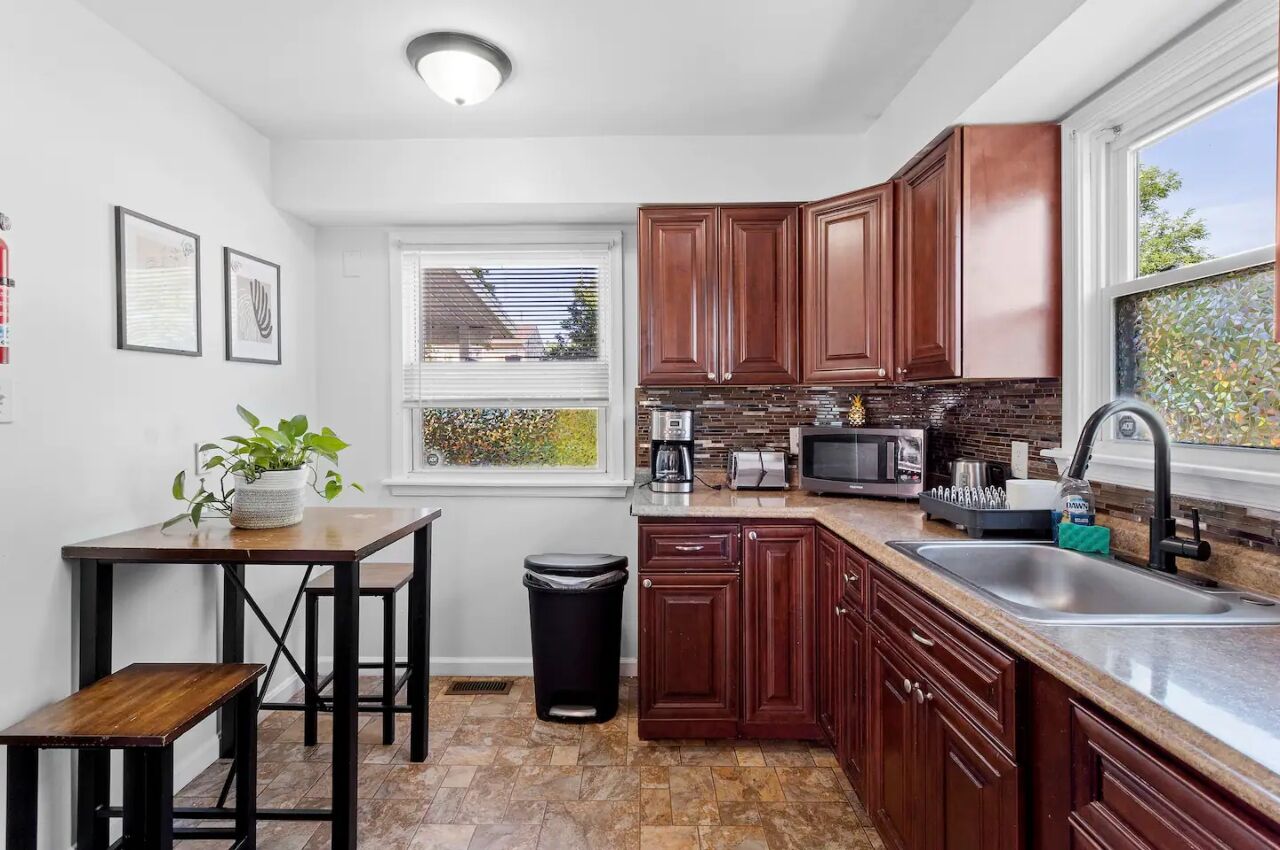 Stay at this modern home for your next Atlantic City getaway. Whether with family or friends, this home is the perfect space for you, your guests, and your four-legged friends. Located in a quiet, family-oriented neighborhood, this renovated two-story home has a spacious living area, kitchen, and dining area on the first floor and bedrooms and full bathrooms on the second floor. If you're looking to explore, the home is in the heart of Atlantic City, near the boardwalk and the border of Ventnor.
Ten guests, four bedrooms
Price: $138 per night
Spacious townhouse with a one-of-a-kind rooftop deck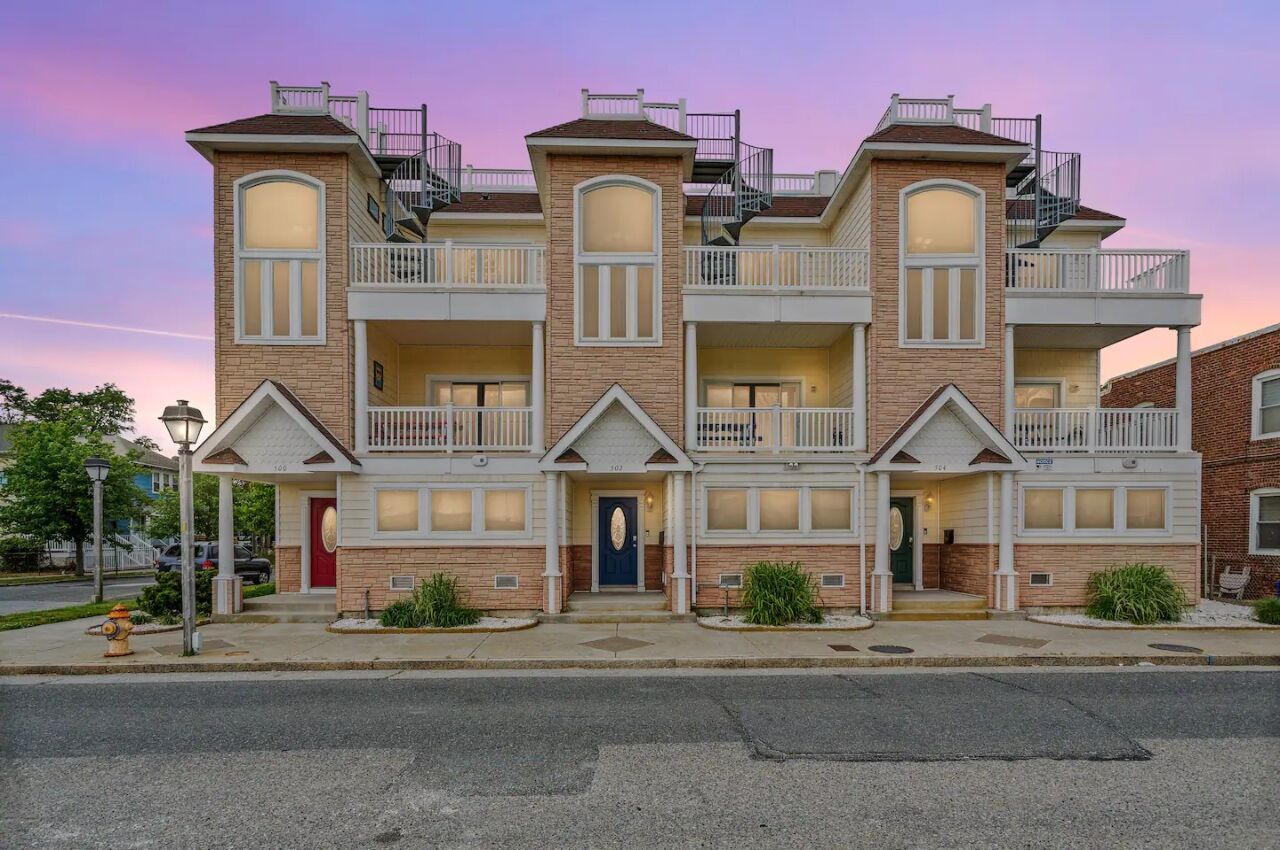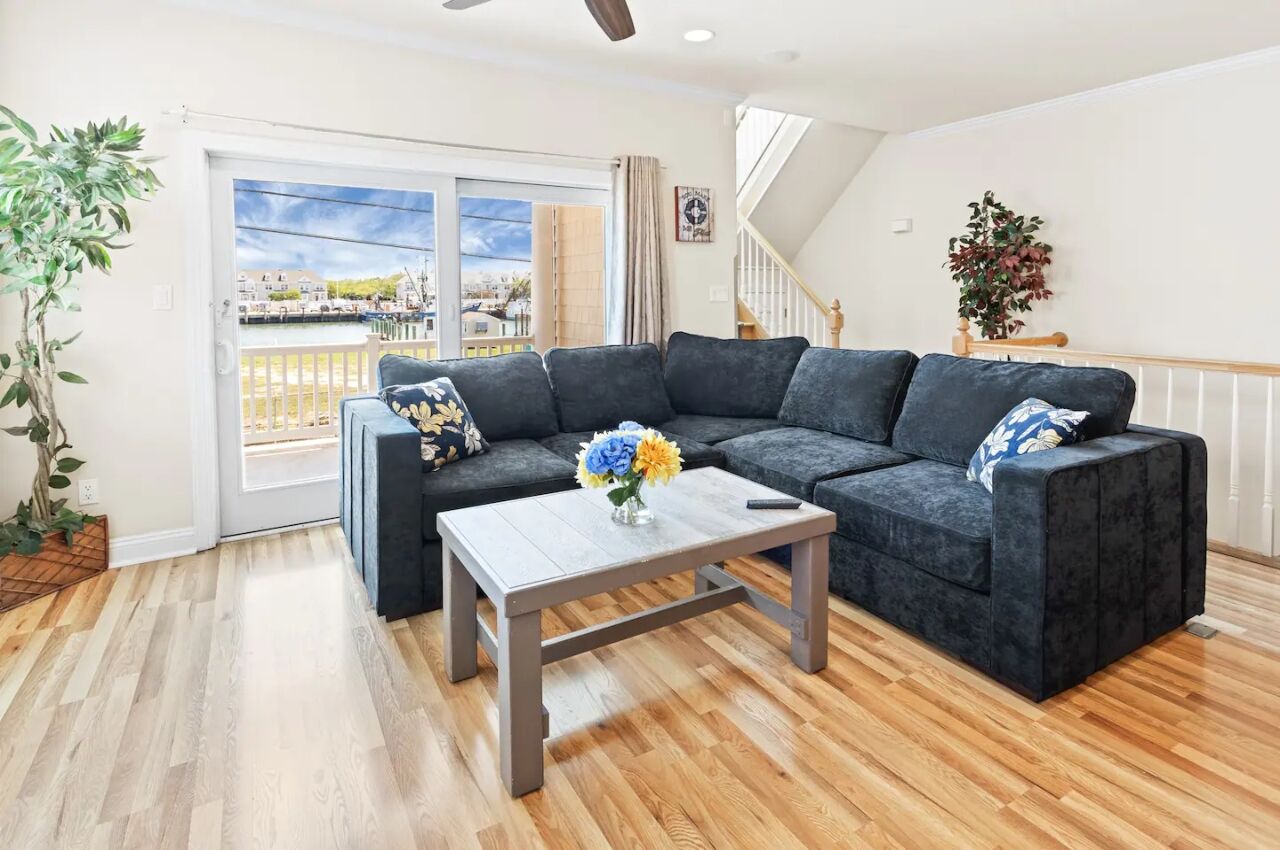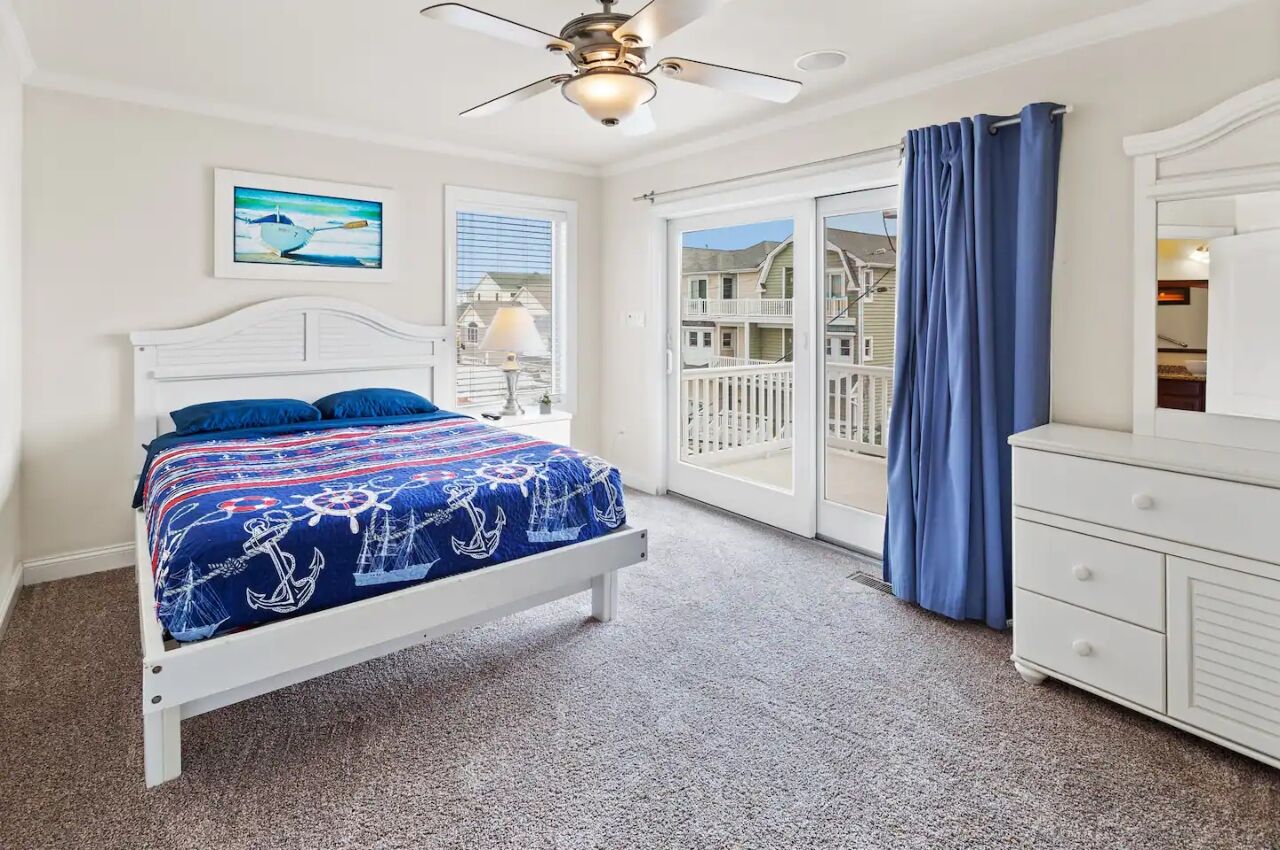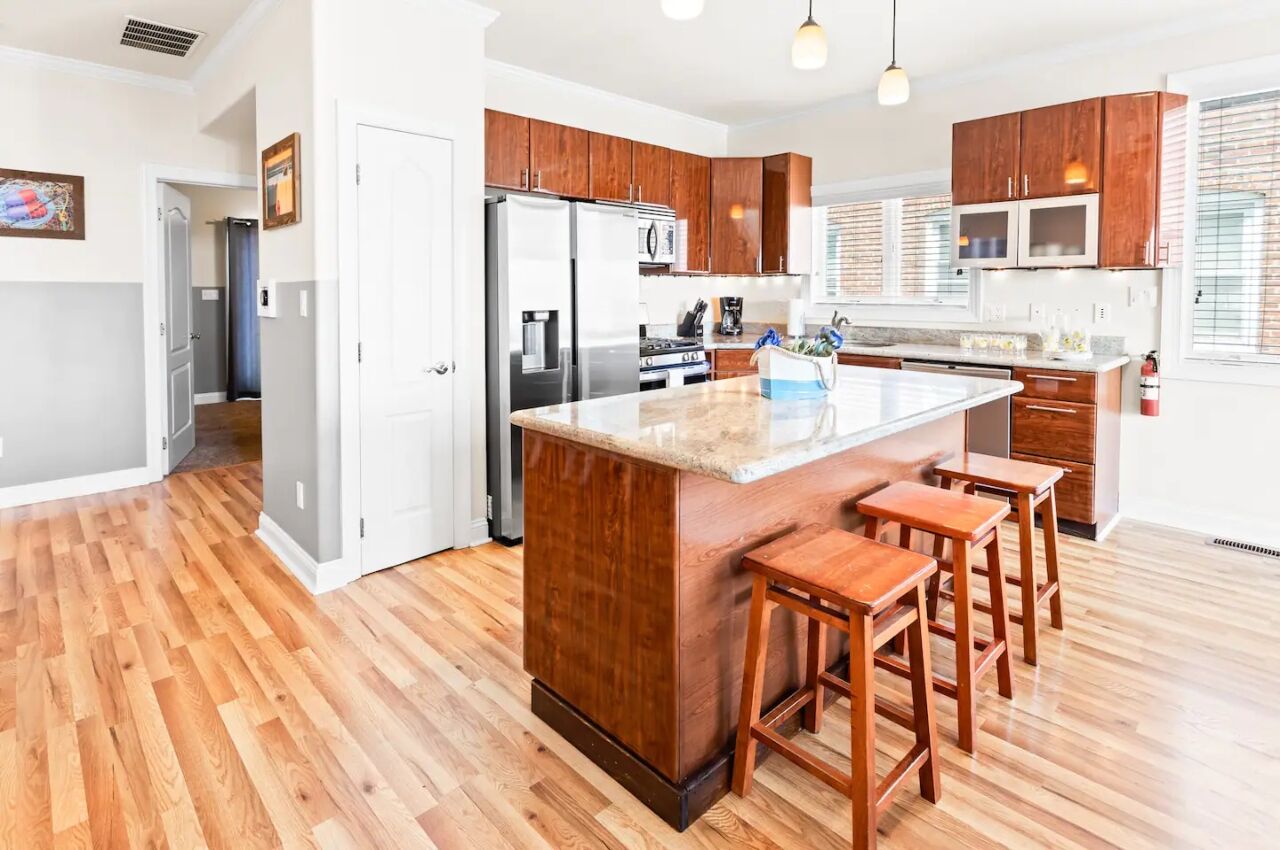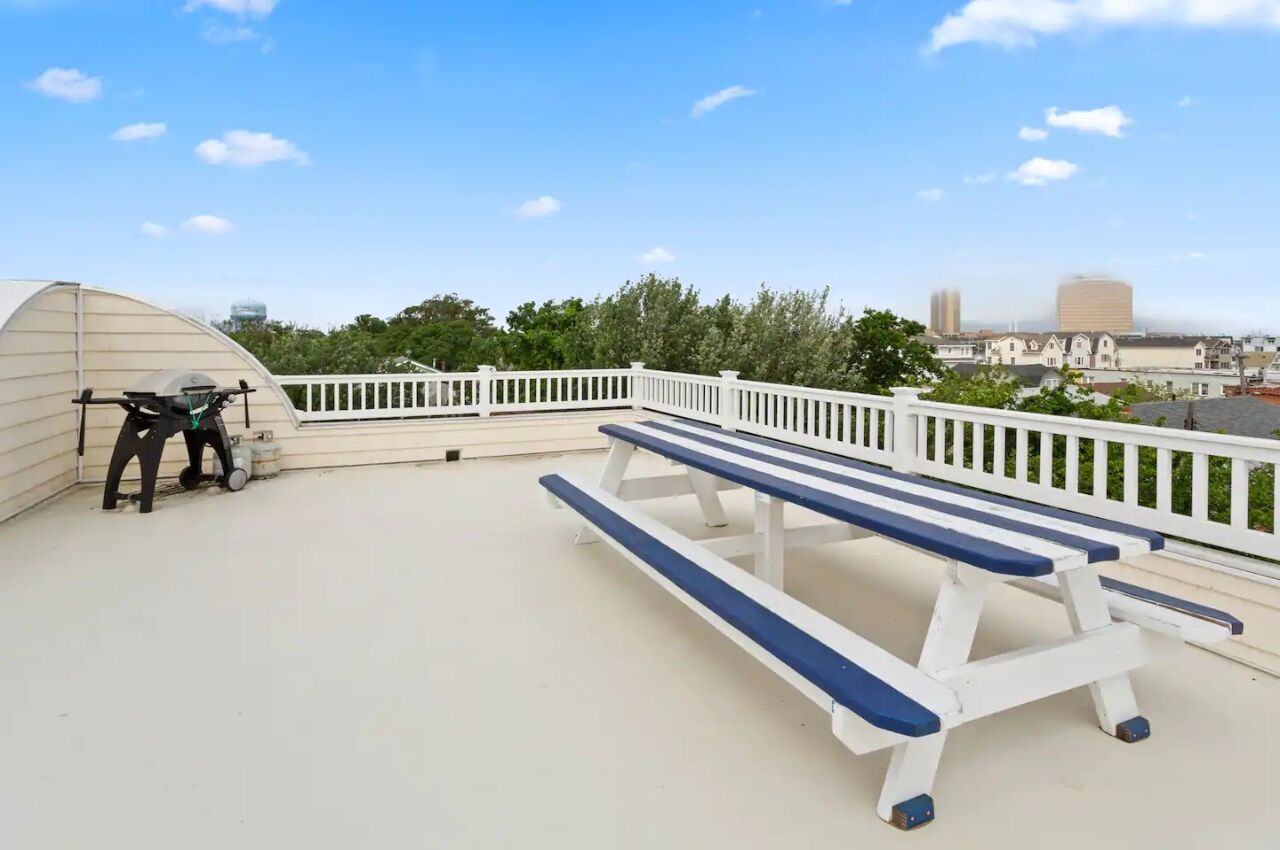 Enjoy this spacious one-of-a-kind townhouse on your Atlantic Getaway. The spacious townhouse is one of three identical townhouse units and features a spacious living area, kitchen area, and rooftop deck. The deck has views of the ocean, multiple seating areas, and a grill perfect for nights outside for entertaining. The home is minutes away from the casinos, shopping and restaurants.
Twelve guests, three bedrooms
Price: $303 per night
Atlantic City Airbnbs near the beach
Idyllic Atlantic City Home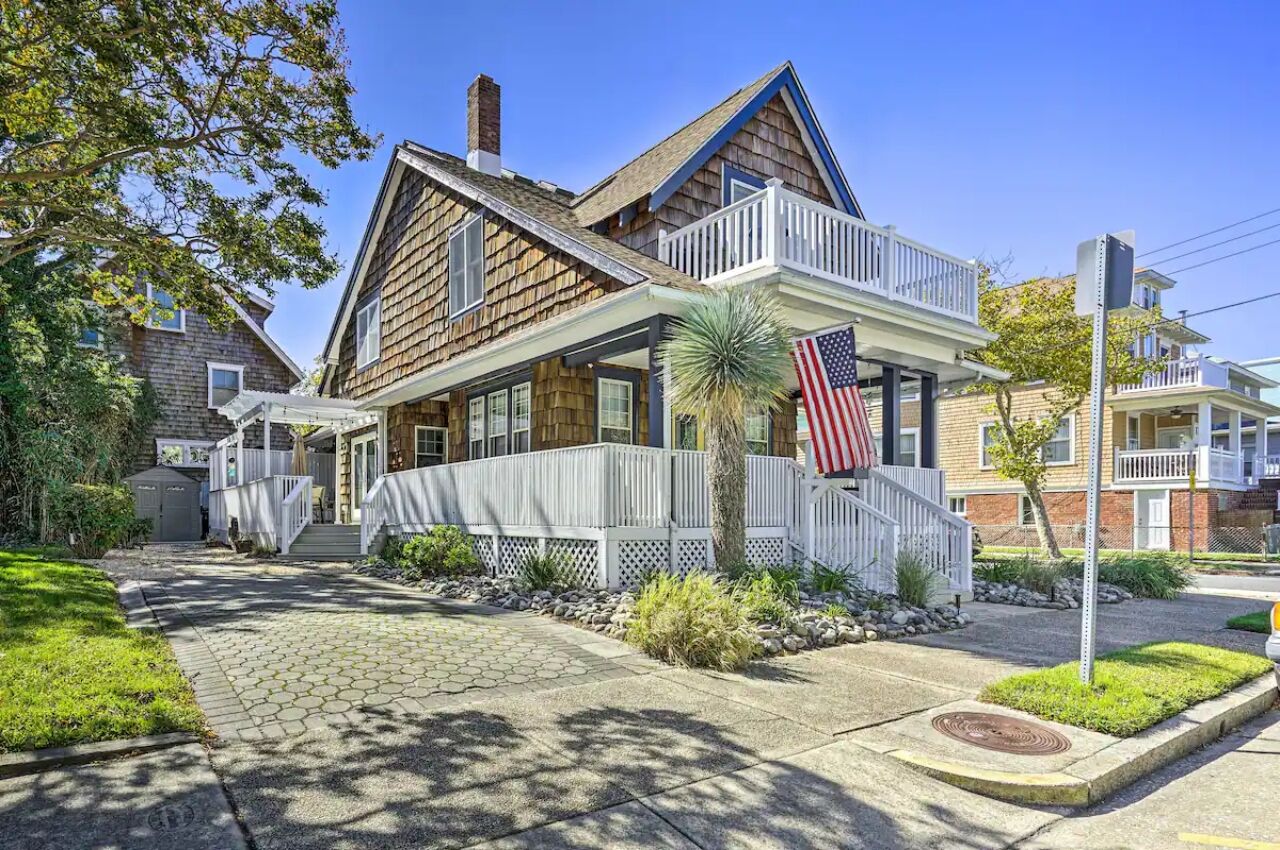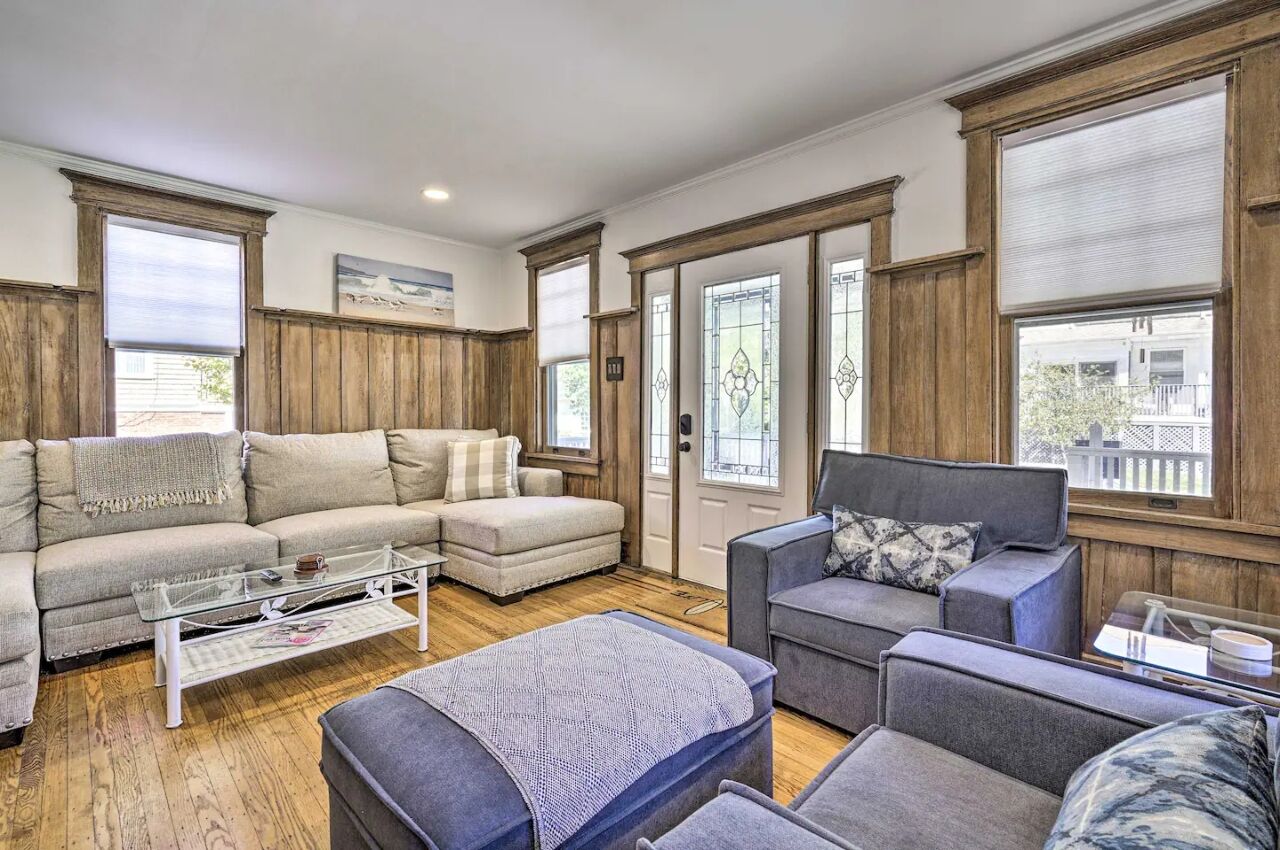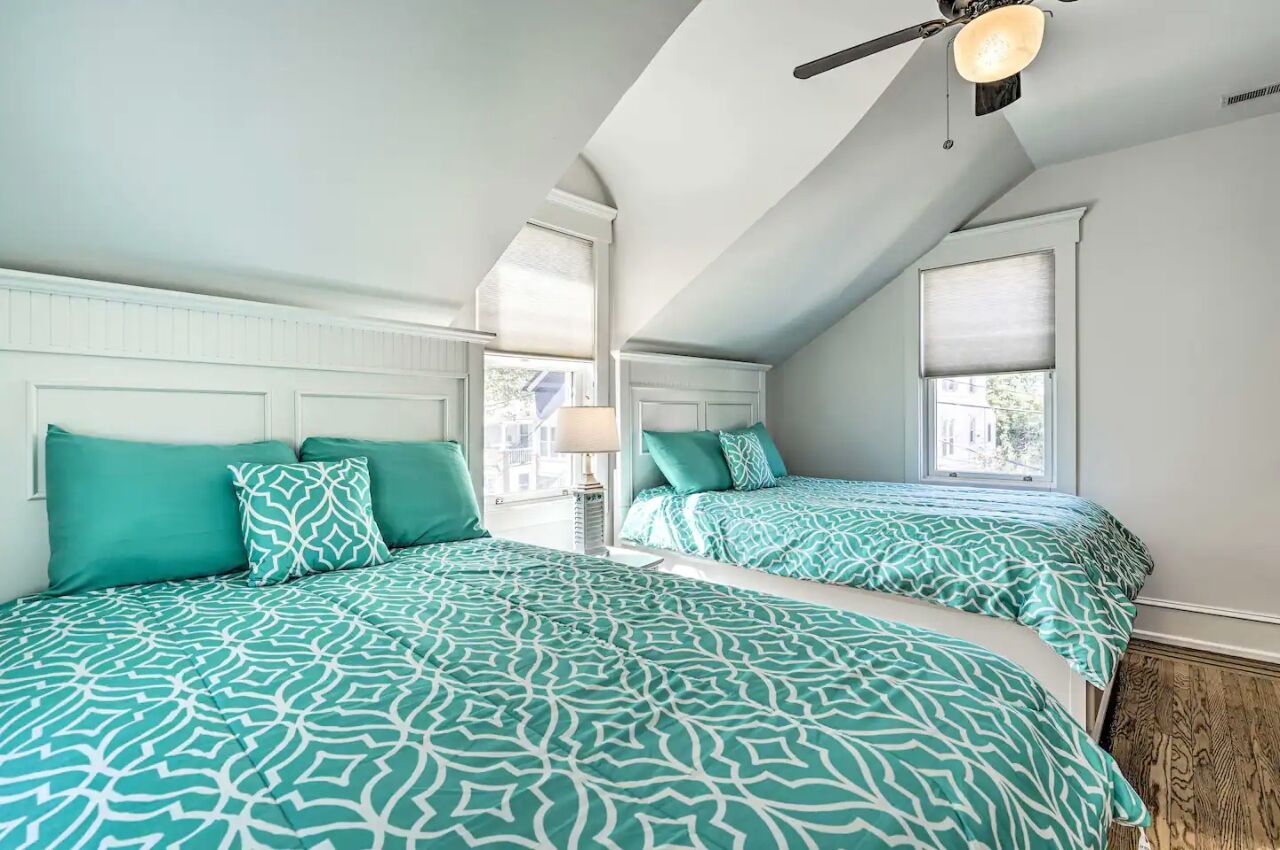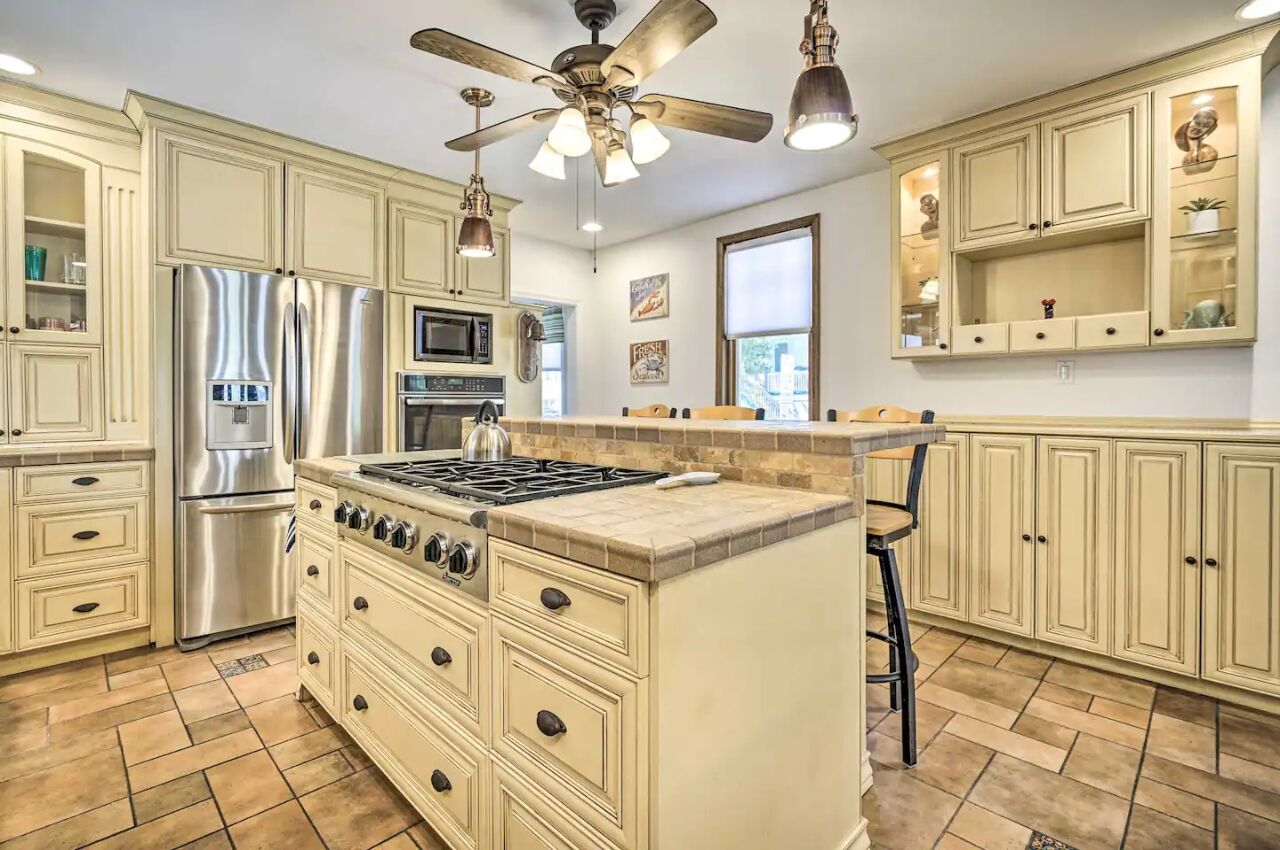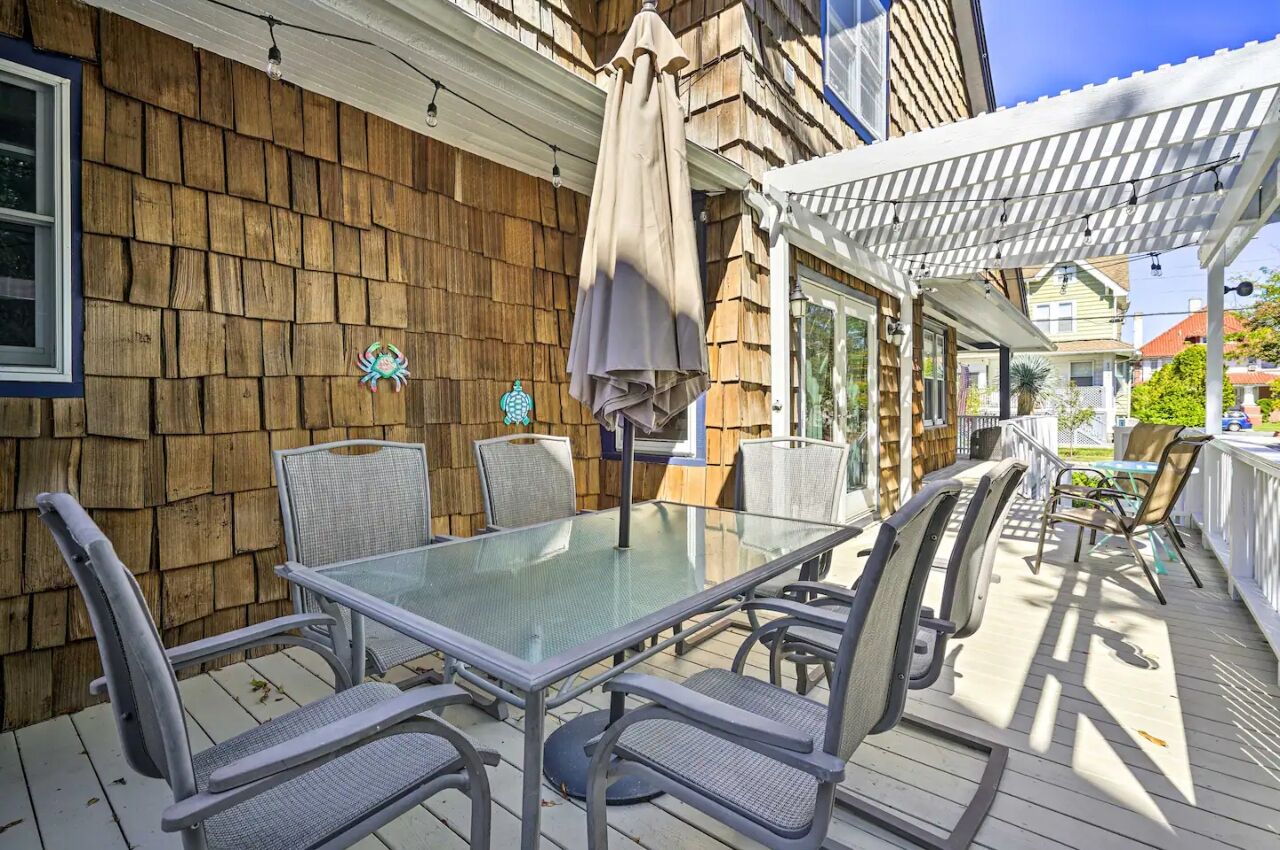 Bring the whole family together by staying at this spacious Atlantic City Airbnb. This cozy home is one block to the beach and features a wrap-around deck with a dining area gas grill. The house is in a prime location near the beach, casinos, Steel Pier, and the Atlantic City Boardwalk.
Ten guests, three bedrooms
Price: $146 per night
Sunset Beach House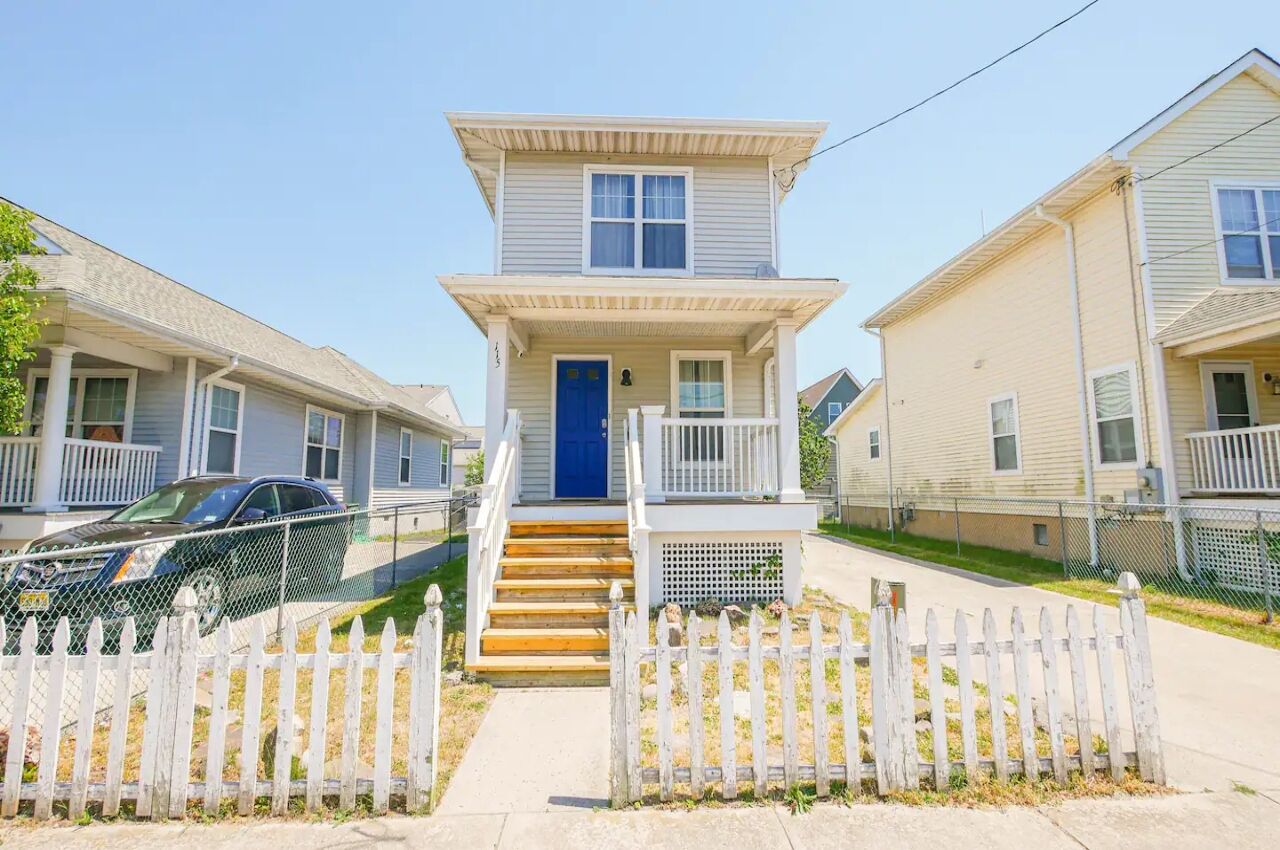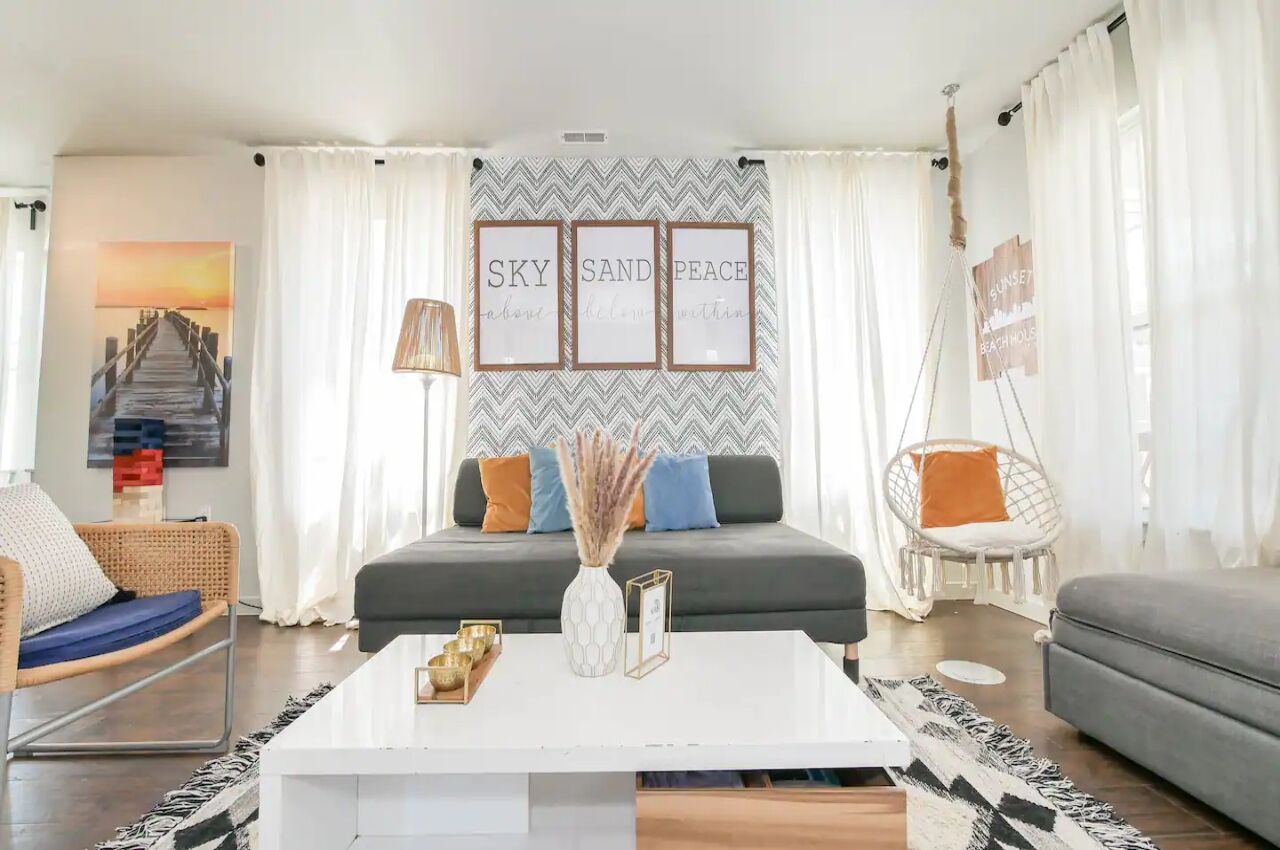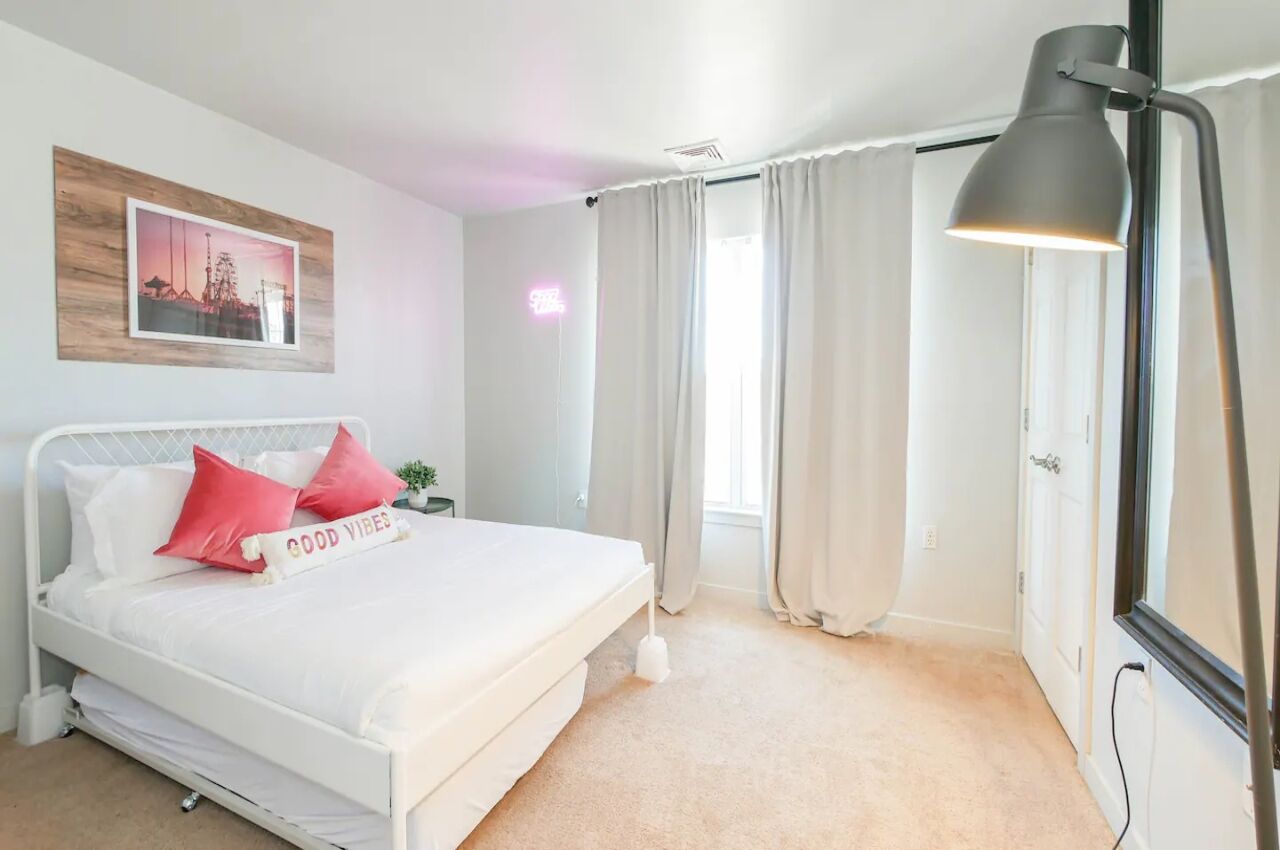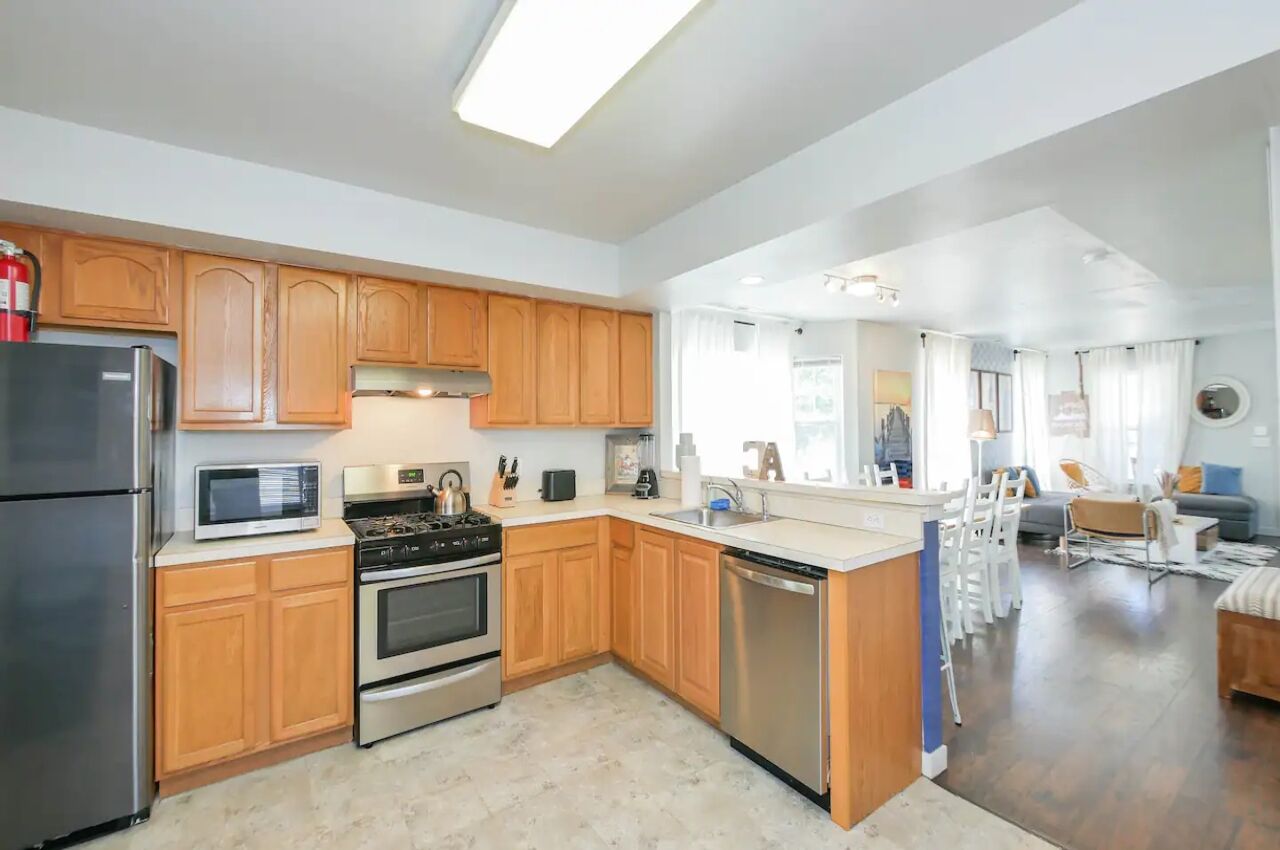 Nestled in a quiet neighborhood in Atlantic City is this cozy beach home. The home is the perfect vacation base in Atlantic City as it is one mile from the beach, the Ocean Casino, and a short walk from restaurants like Tony Baloney's and Kelsey and Kim's. The home features a spacious living and kitchen area and the perfect outdoor space. The outdoor space features multiple seating areas, a gas grill, and space for the kids to play and run around.
Twelve guests, three bedrooms
Price: $105 per night
Cozy beach home near boardwalk and beach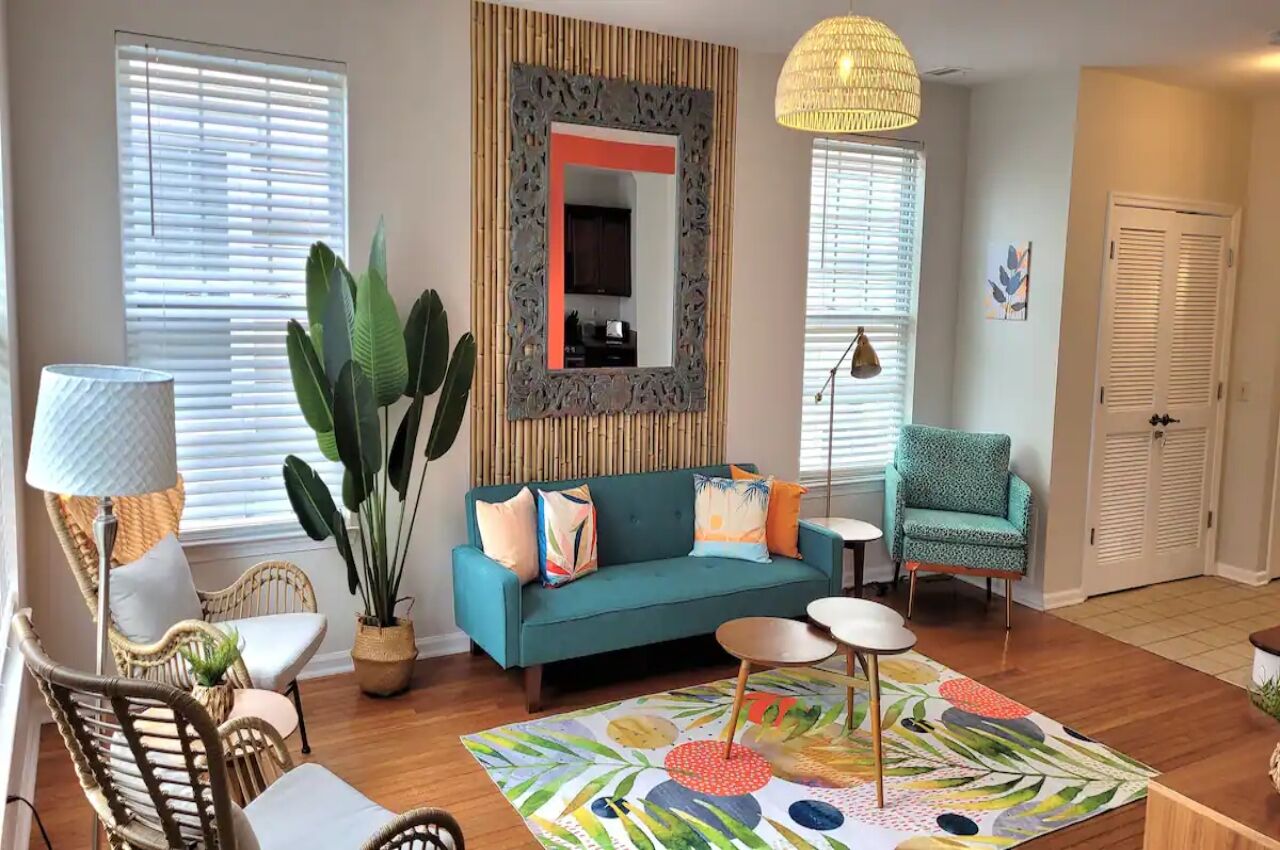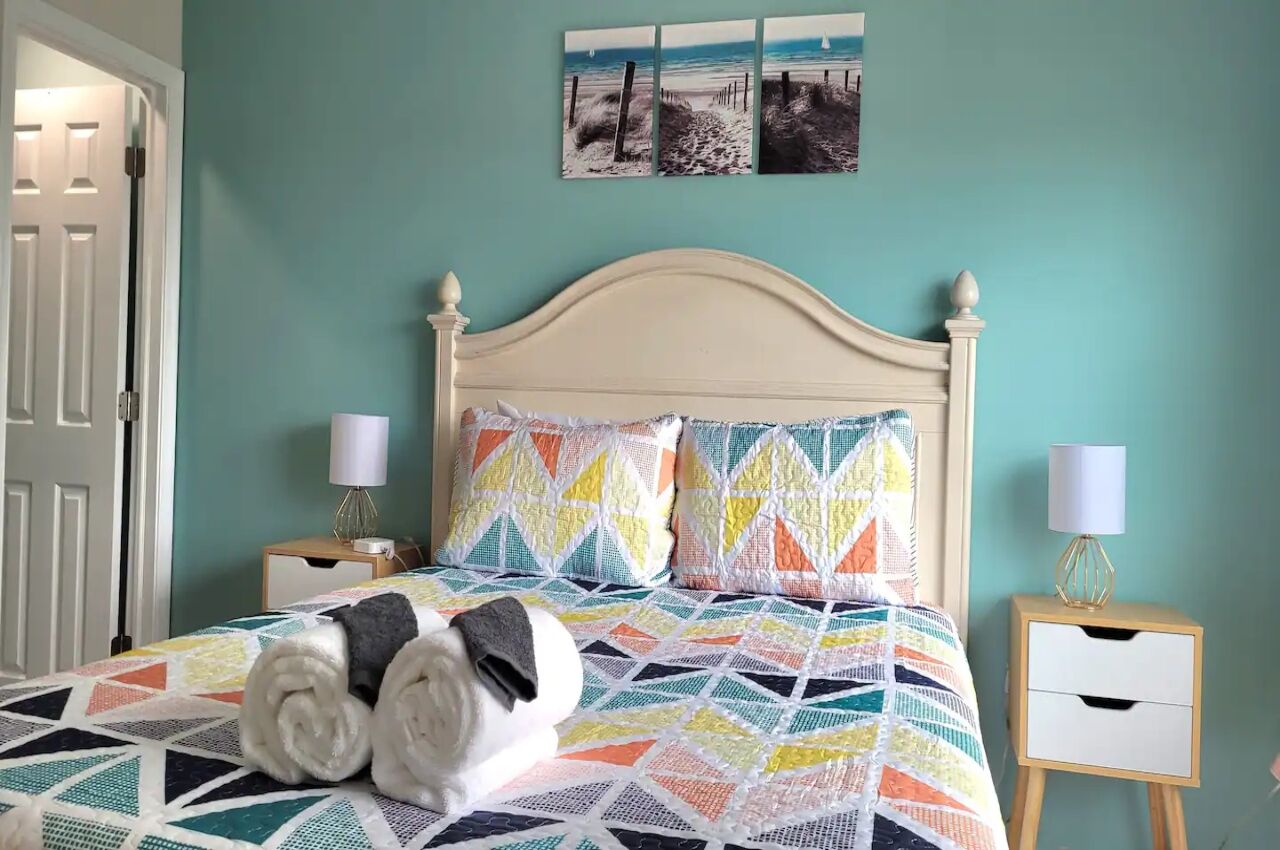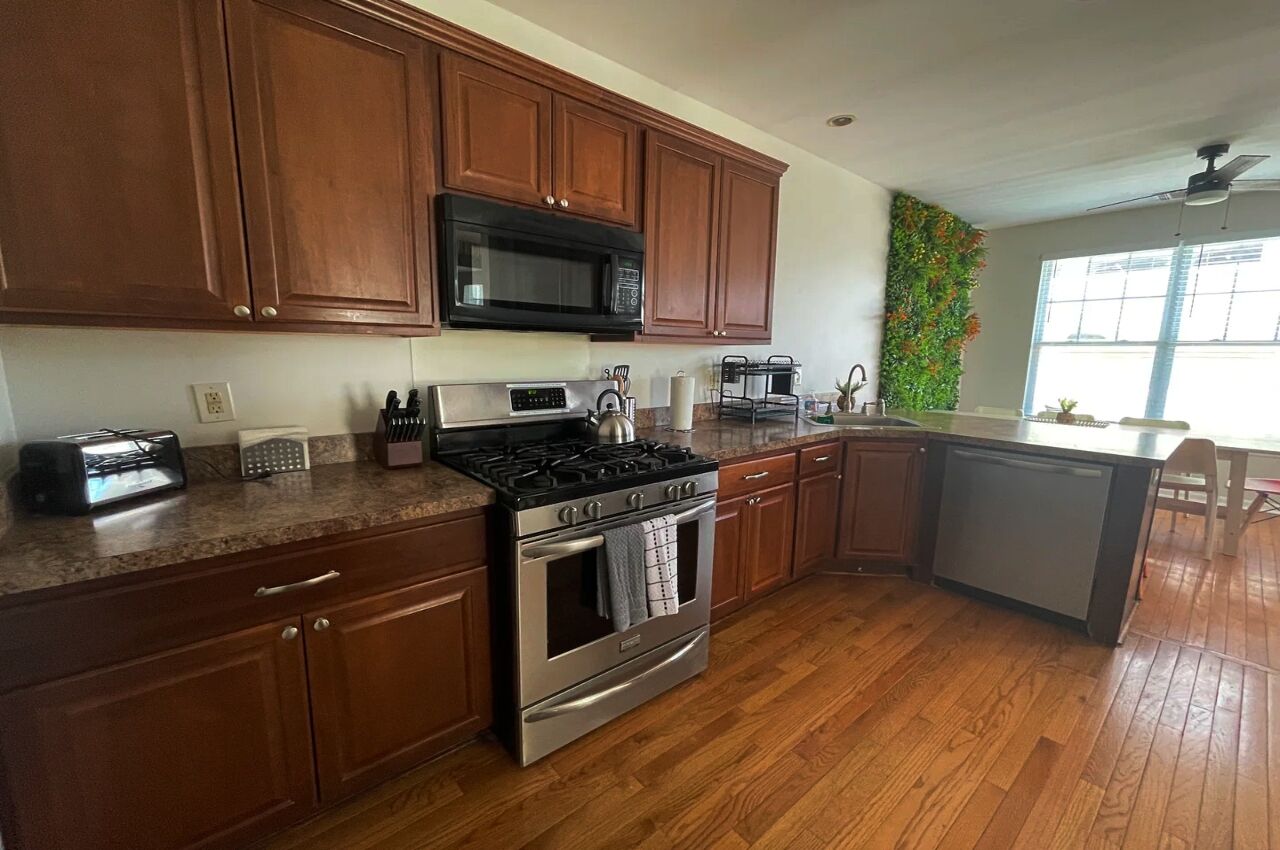 Set yourself on vacation mode when you enter this home in Atlantic City. This relaxing home is in the inlet area of Atlantic City, with a short walk to the boardwalk and a block away from the beach. This home is in a quiet neighborhood and features decor that instantly puts the guest at ease and in vacation mode. Enjoy the spacious living area, kitchen, and backyard area with a deck where you can sit out and enjoy a nice cup of coffee and a cool beverage at night.
Nine guests, four bedrooms
Price: $113 per night
Oceanfront condo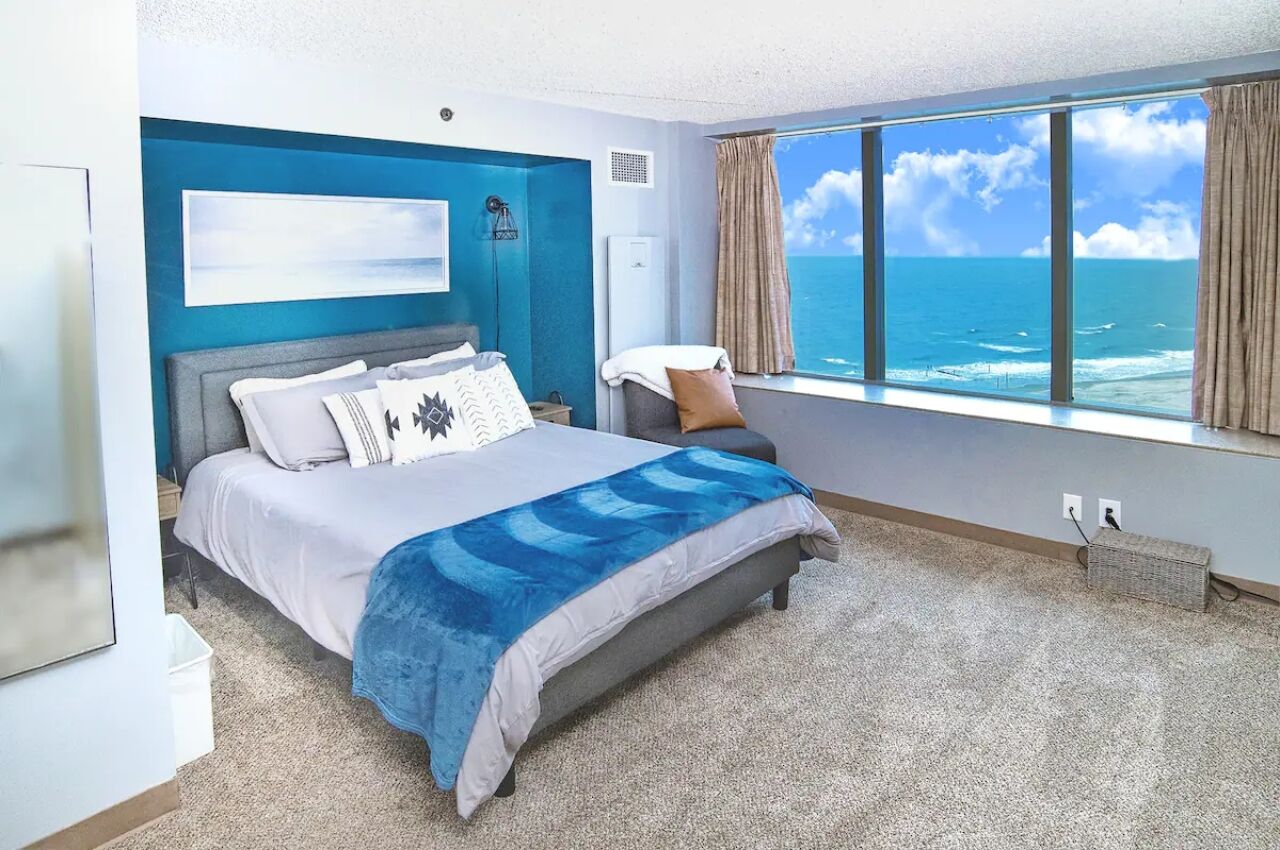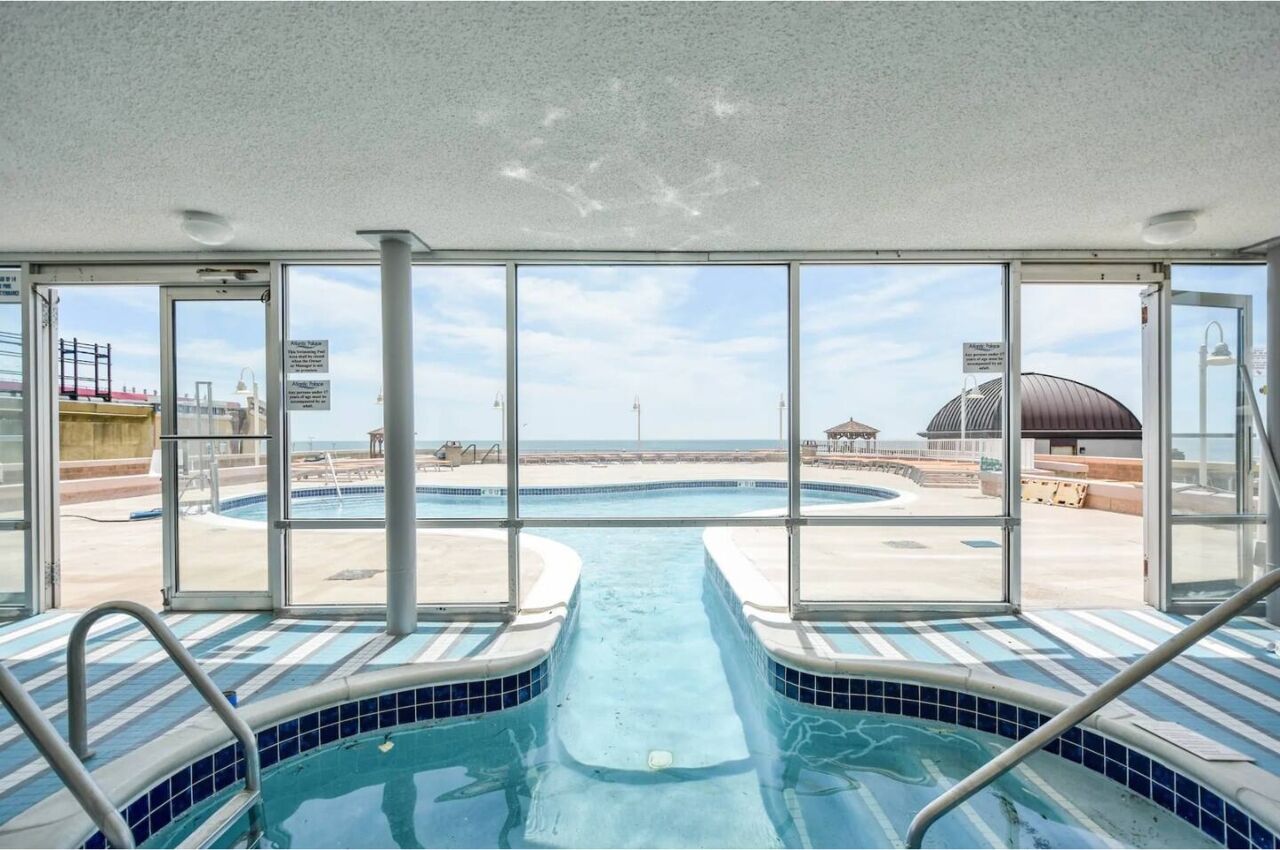 See the ocean from the comfort of your room while staying at the oceanfront rental. This condo has an open floor plan with a bed, seating, and kitchen. Stare out the window at the beautiful ocean views or get close and personal with the ocean right outside your door. Step out your front door and be at the beach and boardwalk.
Four guests, one bedroom
Price: $78 per night
Modern luxury getaway near the beach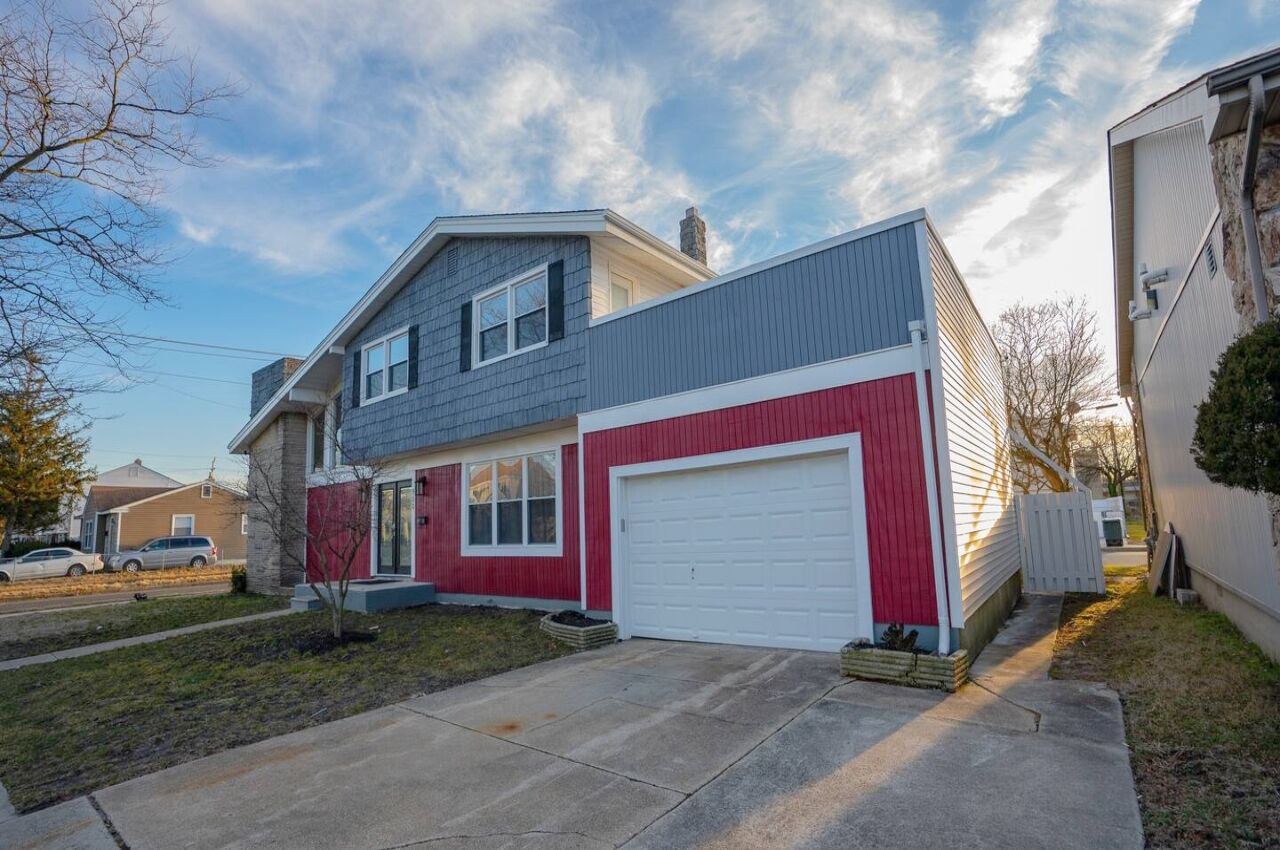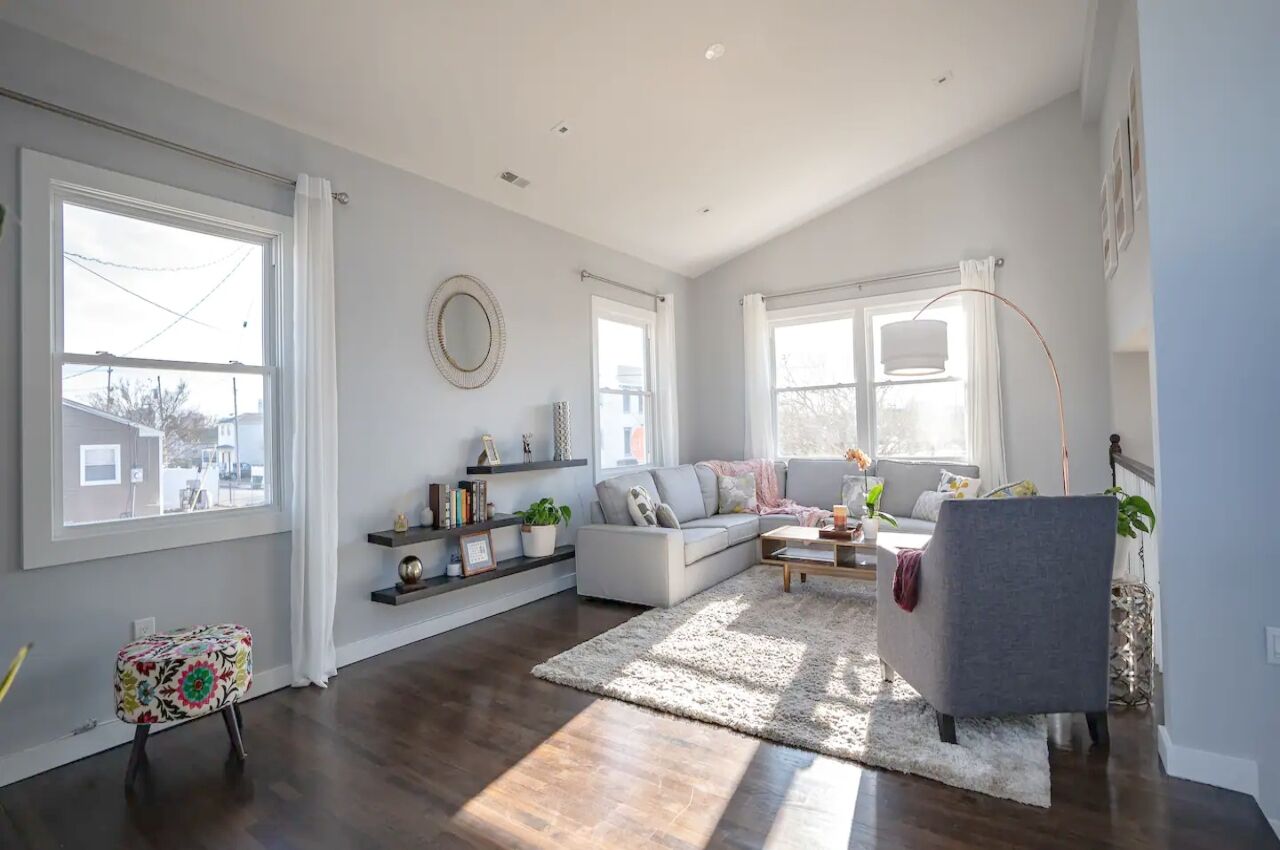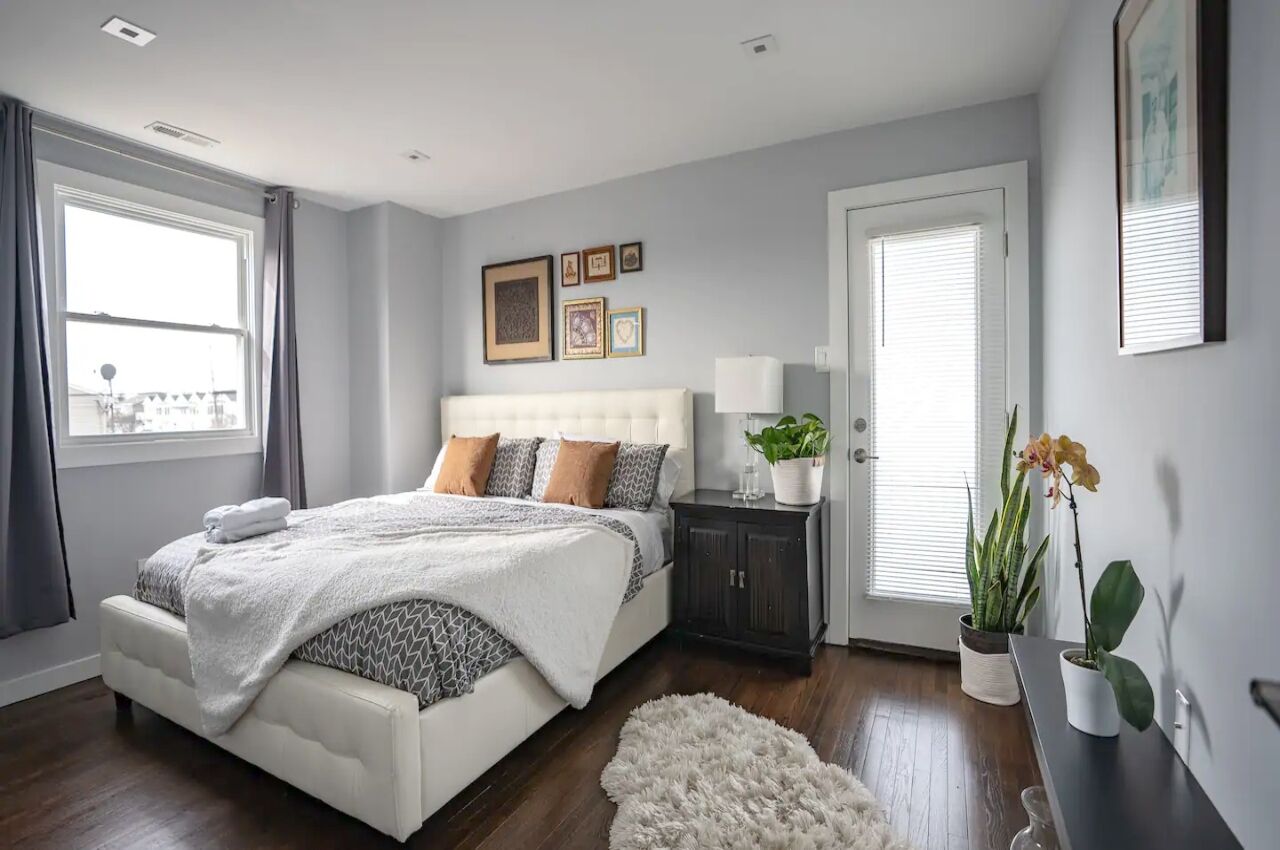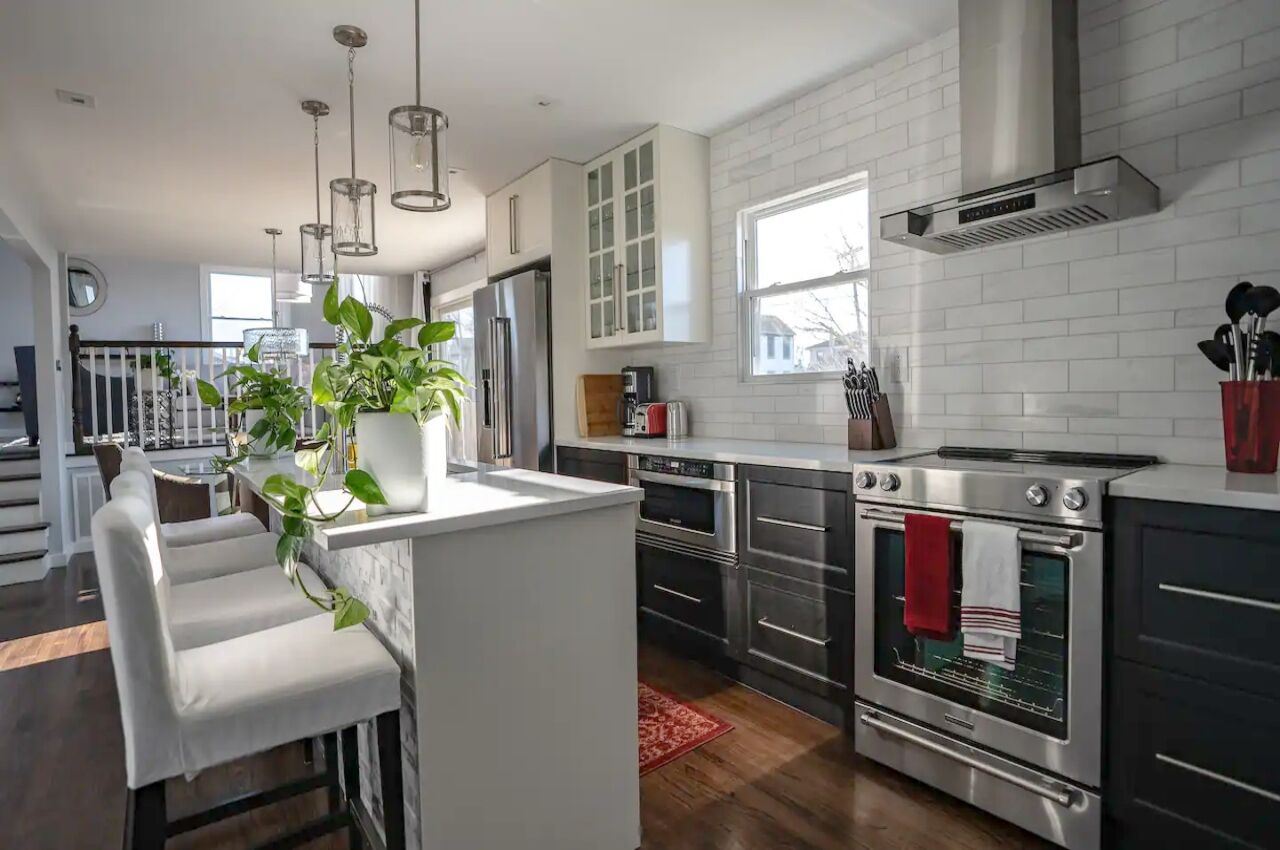 Experience this luxury Airbnb Atlantic City family home in a quiet neighborhood. This home features two master bedrooms, both with private bedrooms, and three other bedrooms with queen-sized beds. There is a spacious modern living area perfect for entertaining and a newly renovated kitchen space. Hang out with family and friends on the back deck while grilling out.

Fourteen guests, five bedrooms
Price: $205 per night