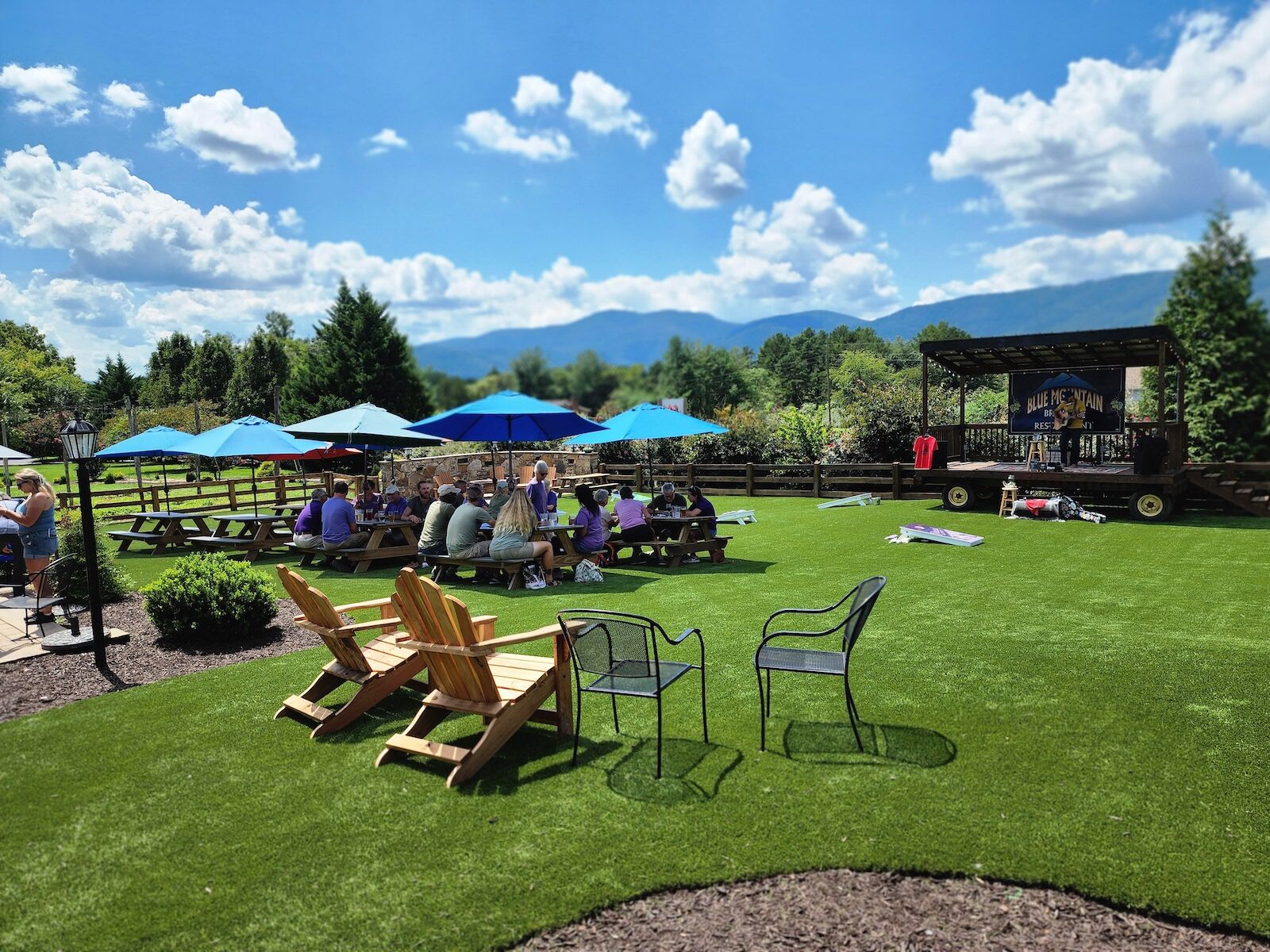 Meandering through Rockfish Valley, a scenic highway in Nelson County, Virginia called Route 151 has become a hot destination for those craving locally fermented spirits with some added hiking on the side.
Located outside of Charlottesville, Route 151 has been drawing in craft beverage entrepreneurs, in turn attracting tourists to what has since become a craft beer beverage trail. Nelson 151 as it is known locally boasts seven wineries, four breweries (with more slated to open), and one distillery. There are three places to get hard cider and even a spot to try mead.
But tasting isn't the only thing to do. The Blue Ridge Mountains and nearby Blue Ridge Parkway offer hiking year-round and, in the winter, Wintergreen Resort provides skiing that is easily accessible to anyone who happens to be passing through the region.
Where to stay near Nelson 151
The Nelson 151 craft beverage road runs through beautiful Virginia countryside. This is a place to take in fall foliage views and pastoral farms. Every season offers something special.
In keeping with the untouched nature of this area, there aren't many options in the way of hotels or motels near route 151. Wintergreen Resort does offer lodging, including condos and houses, up on a mountain ridge, but there are also cabins and Airbnbs along the route, such as a farmhouse within walking distance to one of the biggest stops on the trail. But if you want to be as close to the wineries as possible, consider one of the cottages at Afton Mountain Vineyards.
If a rural stay isn't for you, Charlottesville is 40 miles away – around a 50 minutes drive. If you opt to stay in the city, just make sure you have a designated driver to get you back home. If you do decide
Where to drink and eat along Route 151
It's not a risk to step into any brewery, winery or distillery on Nelson 151. Some spots are time-tested favorites, and new businesses pop up regularly. There are several spots, however, that should be top of your list when you visit.
Blue Mountain Brewery
This brewery sits at the northern end of Nelson 151. It was the region's first rural brewery, opening in 2007. Blue Mountain Brewery brews around a dozen beers, and the space includes a family- and pet-friendly patio, complete with fire pits, cornhole and mountain views. Blue Mountain Brewery can get crowded on nice days, but the wait is always worth it.
Where: 9519 Critzer Shop Rd, Afton, VA 22920
Veritas Vineyards and Winery
This winery, established on what was once a horse farm, includes a farmhouse that offers lodging. The big veranda overlooking manicured rows of grapevines, and a large, sloping lawn are the perfect places to enjoy a picnic lunch alongside a bottle of their flagship Veritas Reserve red blend.
Where: 151 Veritas Ln, Afton, VA 22920
Silverback Distillery
Silverback Distillery is the only distillery on the trail, and it is also mother-daughter-owned. The distillery's spirits have been winning awards for years. The popular Blackback Honey Rye Whiskey (using raw honey from a farm nearby in Nelson County) is arguably the most intriguing.
Where: 9374 Rockfish Valley Highway, Afton, VA 22920
Bold Rock Cidery
Bold Rock Cidery is a great spot to hit on a crisp fall day or after snow tubing at Wintergreen. A large patio extends out the back, offering fire pits surrounded by Adirondack chairs. The location here is the headquarters of all Bold Rock Cidery's operations and opened in 2014. The cidery nicknamed itself the "Chapel of Apple," and visitors can take in the views of the Rockfish River while sipping on some Imperial Cider. If you have time, take a walk along their property down to the river.
Where: 1020 Rockfish Valley Highway (RT 151) Nellysford, VA 22958
Devils Backbone Basecamp Brewpub
Devil's Backbone Basecamp and Meadows is located on the southern end of the craft beverage trail and offers an entire world catering to outdoor adventurers, complete with campsites, hiking trails and outdoor concerts. It is now owned by Anheuser-Busch but was founded by Steve and Heidi Crandall, who wanted a local place to enjoy European-style beers. The location, closest to Wintergreen Resort, has remained true to its roots while offering extensive grounds to enjoy with family and pets. The menu also keeps visitors coming back to lounge around a big fire pit and eat the Drunken Chicken Dip with friends.
Where: 200 Mosbys Run, Roseland, VA 22967
Where to go an outdoor adventure along Nelson 151
Wintergreen Resort
Wintergreen Resort is a year-round adventure playground. In the winter, people arrive for skiing and tubing. The small size of Wintergreen makes it an easy resort to navigate for large groups with skiers of all levels. The rest of the year, Wintergreen is open for golfing and hiking.
Blue Ridge Tunnel
But you could also pack your flashlight and walk through the Blue Ridge Tunnel, located near the town of Afton. This old railway tunnel was recently renovated and converted into a multi-use trail. At just over 4,000 feet long, it's a short walk through the unlit tunnel, but certainly a memorable one.
Rockfish Valley trails
If you'd rather take an easy stroll through meadows that kiss a clear mountain stream, spend some time on the Rockfish Valley trails. With four trailheads and a few miles of flat paths along the Rockfish River and adjoining meadows, these are an easy way to take in some fresh air between craft brew stops.
If you have extra time, the Blue Ridge Parkway and Shenandoah National Park aren't far away, either, and offers hundreds of hikes for all abilities and desires, some with majestic valley views and some with dripping waterfalls.