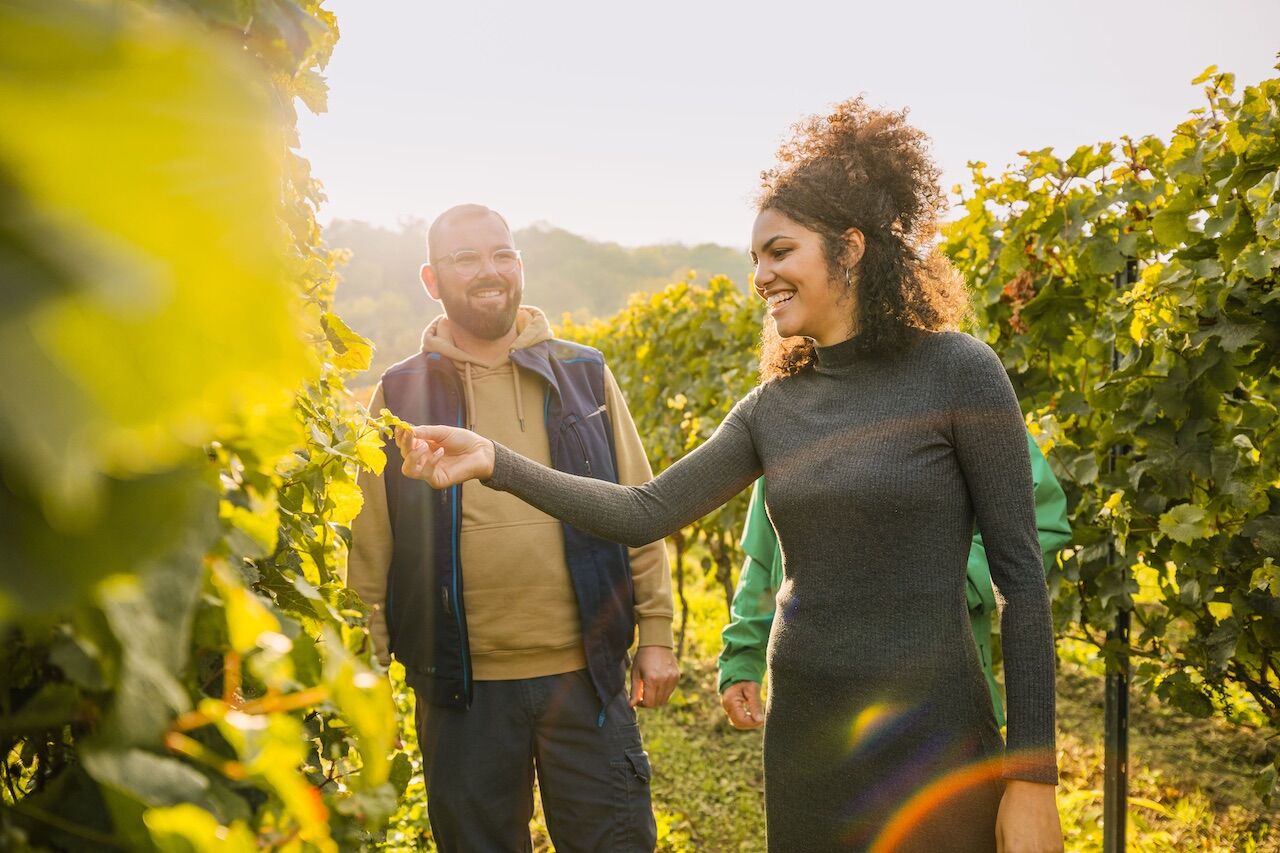 Foodies, take note: Germany is, without a doubt, one of Europe's major culinary destinations. Regional specialties — which span hearty dishes such as Schnitzel, Sauerbraten, Käsespätzle, Maultaschen, and Rouladen — form the foundation onto which innovative fusion experiments and German takes on international trends are added. And thanks to the country's burgeoning immigrant demographic, menus remain delightfully fresh with dishes that range from Mediterranean and Middle Eastern to South American and pan-Asian.
Of course, you shouldn't overlook the fact that beer plays a significant role in German culture, meaning a diverse spread of world-class brews — and wines as well — are ubiquitous across the country. If all that sounds like a tapestry of tastes worth traveling for, here are five specifics to get you dreaming.
1. Savor the brews of North Rhine-Westphalia
No other part of Germany has such a varied and extensive culture of beer and brewing as North Rhine-Westphalia, the most populous state in the country. Get ready to uncover an impressive lineup of styles, tastes, and traditions when you visit.
Kölsch, the local style of beer in Cologne, is one of the most famous, and the city is justifiably proud of it. A light, top-fermented beer, it's only brewed in Cologne and the surrounding area and is typically enjoyed in narrow 200-milliliter glasses, poured fresh from the barrel — elegant and eminently quaffable.
Altbier, meanwhile, is ostensibly Kölsch's friendly rival. While both beers are brewed in similar ways, Altbier comes from the Lower Rhine and is associated with the city of Düsseldorf, where it can even be found as an ice cream flavor.
Craft beers produced by small independent breweries have also become common all over NRW, but the most popular tipple by far is pilsener, a pale lager. Some of Europe's best-known brands — Krombacher, Warsteiner, and Veltins, for starters — hail from the region.
2. Satisfy your cravings in Baden-Baden
Baden-Baden, the vibrant and verdant city located at the foothills of Germany's beautiful Black Forest, is notable for its gastronomic offerings, which range from upscale Michelin-starred restaurants to cozy, intimate taverns. The fertility of the surrounding region is a boon, furnishing the city with fruits, vegetables, and herbs, while the flora and fauna of the Black Forest provide mushrooms, venison, honey, and freshly caught fish.
Fine-dining hotspots like The Grill at the city's flamboyant casino and the elegant RIZZI The Restaurant at Palais Gagarin are famous beyond Baden-Baden, as are NIGRUM and the Michelin-starred restaurant Le Jardin de France. But there are new surprises and experiences to be enjoyed too — such as Maltes hidden kitchen, headed by talented young chef Malte Kuhn. By day, it serves as an unpretentious cafe serving specialty coffee roasts and a selection of homemade cakes; by night its Michelin-star credentials are revealed with elegant multicourse menus that focus on the finest regional and seasonal ingredients — whether artichokes, beetroot, cauliflower, pears, mussels, or gooseberries.
3. Raise a glass (and a fork) in Franconia
The state of Bavaria is well known as an epicurean destination, but its northern region of Franconia has its own diverse list of culinary specialties. The local 1,200-year-old white-wine-making tradition still produces some of the country's best, most notably from the Silvaner grape. The white wine is often sold in unique bocksbeutel bottles: pot-bellied, flat bottles with a short neck.
Then there are the hundreds of breweries creating more than 2,000 varieties of beer, including specialties like Bamberg's Schlenkerla Rauchbier, a "smoked beer" whose malt is exposed to the smoke of burning beechwood.
Delectable Franconian main dishes include crispy Schäufele (pork shoulder), Franconian Sauerbraten (marinated pot roast), Aischgründer carp (usually baked or steamed), and Klöße (dumplings). Visitors will also undoubtedly come across Nürnberger Rostbratwürste: small, thin sausages traditionally served three at a time in a sandwich known as a Drei im Weggla. Travelers with a sweet tooth will love Nuremberg's Lebkuchen (gingerbread), which dates back centuries and is traditionally enjoyed during the Christmas market season along with a glass of Glühwein (mulled wine).
4. Go way beyond the catch of the day in Bremerhaven
Schaufenster Fischereihafen (which translates to "Shop Window Fishery Harbor" or "Fishing Port Showcase") is a pioneering development project where you can gain insight into the fascinating maritime industry of the North Sea port city of Bremerhaven and partake in its abundance of seafood.
Set inside the harbor's former fish-packing hall (which dates to 1907), bars, cafés, and restaurants will thrill fish connoisseurs with everything from gourmet seafood meals to simple herring rolls. There's a smokehouse with a shop, a convivial pub, and the nearby converted Fischbahnhof (fish shipping hall), which hosts a Sea Fish Cooking Studio with public presentations on how to prepare fish dishes, plus a fish buffet for hungry guests.
Historical boats, including steamers, fishing trawlers, and shrimp cutters, dot the marina, which also hosts open-air concerts and dragon-boat races. Look out for Fiedlers Fischmarkt anno 1906, which sells fresh and smoked fish as well as spices, marinades, spirits, and other specialties and delicacies.
5. Find a paradise for oenophiles in Rhineland-Palatinate
Although Germany has several world-renowned wine-producing regions, a mild, sunny climate and nutrient-rich soils have made the southwest state of Rhineland-Palatinate Germany's No. 1 growing region. Some 70% of all German wine is produced here.
Though it was the Celts and Romans who planted the first grapes more than 2,000 years ago, the vines still grow along the Ahr, Moselle, and Nahe rivers in the Palatinate, as well as in Rhine-Hesse and the Middle Rhine Valley. Visitors will find superb cuisine in each of these regions as well as rich history and culture, splendid castles and palaces, picturesque rivers and lakes, and a volcanic landscape that dates back millions of years.
The jewel in the crown is the Upper Middle Rhine Valley, a UNESCO World Heritage Site since 2005. Oenophiles can join a wine-tasting tour or attend one of the many wine festivals that take place in summer and fall. Like the food and drink options in Germany as a whole, there's a lot of excitement for the taste buds to be found here.