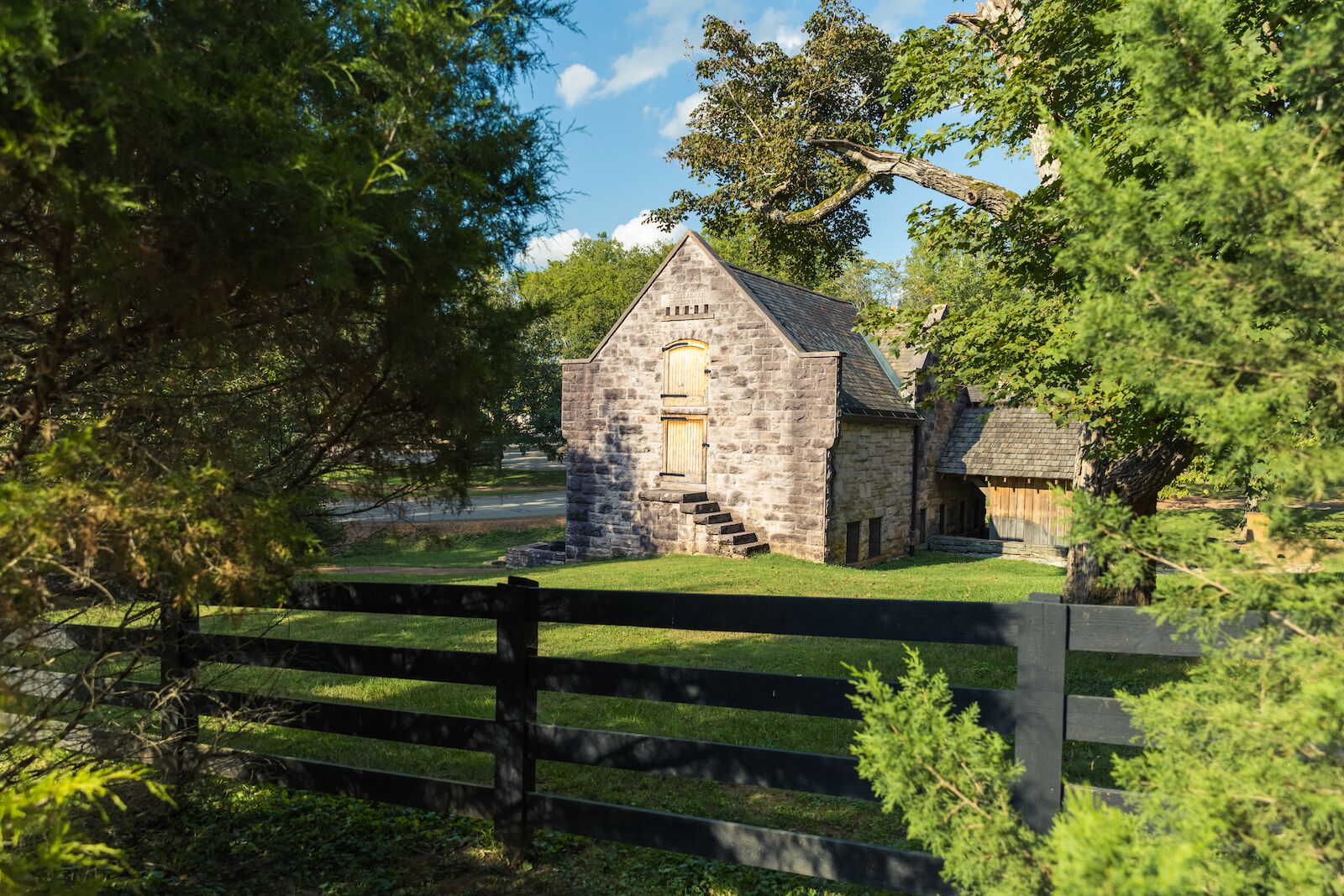 Nashville is known by many names: "Music City, USA," "Nashvegas," "Smashville," and "The Bachelorette Capital of America." But it deserves another moniker, too. "The City of Free Museums." Okay, it's not as catchy as "Nashvegas," but it perfectly captures one of Nashville's many alluring qualities: the abundance of museums completely free of charge that are open to the public. And not just your classic art or history museum here, either. The free museums in Nashville include eclectic collection that spans a wide range of interests, from agriculture to stately homes to the Dukes of Hazzard.
Tennessee Agricultural Museum
Located on the grounds of Ellington Agricultural Center in South Nashville, the Tennessee Agricultural Museum traces the history of farming in Tennessee. The museum has a collection of over 3,000 artifacts that help illustrate life in Tennessee before electricity. There's also an heirloom garden, historic cabins, and two levels of exhibits. The museum hosts a variety of educational programs, exhibits, and special events year-round, like Farm Fun Days with farm animals, craftsmen, and demonstrators; a Farm to Table Dinner celebrating Tennessee's cultural heritage; and a Christmas open house with holiday music and refreshments.
Warner Park Nature Center
Managed by the Metro Nashville Parks and Recreation Department, the Warner parks are one of the largest municipally controlled parks in Tennessee. Sure, it's a little different than the other free museums in Nashville that you might find, but it's a great way to get outdoors. Start at the nature center to learn about the parks, activities, programming, and animals that you can see. Then head outdoors. Altogether, the parks encompass over 3,100 acres of fields and forests, and they sit just nine miles from downtown Nashville, making them an easy and convenient day trip. It's easy to see why nearly a million people visit the parks each year. They include a dog park, scenic roadways and overlooks, hiking trails, mountain bike trails, picnic shelters, golf courses, athletic fields, cross country running courses, and, of course, the Nature Center. At the latter, find information on birdwatching tours, naturalist-led hikes, climate panels, full moon hikes, and organic gardening education.
Cooter's Place
For Dukes of Hazzard fans, you can't visit Nashville without making a stop at Cooter's Place. This Dukes of Hazzard museum is run by Ben Jones, the actor who played Cooter on the much-loved show. It houses an abundance of memorabilia from the TV show, including pictures, props, costumes, and several of the cars that showed up onscreen. You'll also see Cooter's tow truck, Daisy's jeep, Rosco's patrol car, and the show's iconic 1969 Dodge Charger. Of course, photo ops are available inside all the museum's vehicles. Also keep an eye out for one of the museum's many events, including car shows, costume contests, and car caravans.
Tennessee Governor's Mansion
Visiting the Tennessee Governor's Mansion is like stepping back in time to when stately homes and Georgian architecture defined the Southern aesthetic. The three-story, 16-room home was originally built for businessman William Ridley Wills in 1931, and now serves as a residence for the governor of Tennessee as well as one of the free museums in Nashville that operates public tours. It has a cutting garden where fresh fruits and vegetables are grown, an arboretum with sugar maples, magnolias, and tulip poplars, and an extensive display of antiques and artwork illustrating the state's history. There's also a Christmas ornament collection displayed each holiday season, featuring unique ornaments from each county in Tennessee.
Vanderbilt Fine Arts Gallery
Nashville may not have the art cred that New York does, but it can still hold its own when it comes to the arts. One of the best museums in Nashville, the Vanderbilt Fine Arts Gallery, located in Cohen Memorial Hall at Vanderbilt University, features six exhibitions each year from Vanderbilt's permanent collection. Housing over 7,000 works, the gallery's goal is to illustrate the history of world art through artifacts from Asia, Africa, Ancient Egypt, Ancient Greece, Europe, Mexico, and Central and South America. There's also a weekly lunchtime series, with each week featuring a different curator tour, up-close examination of objects and guided sketching.

More like this