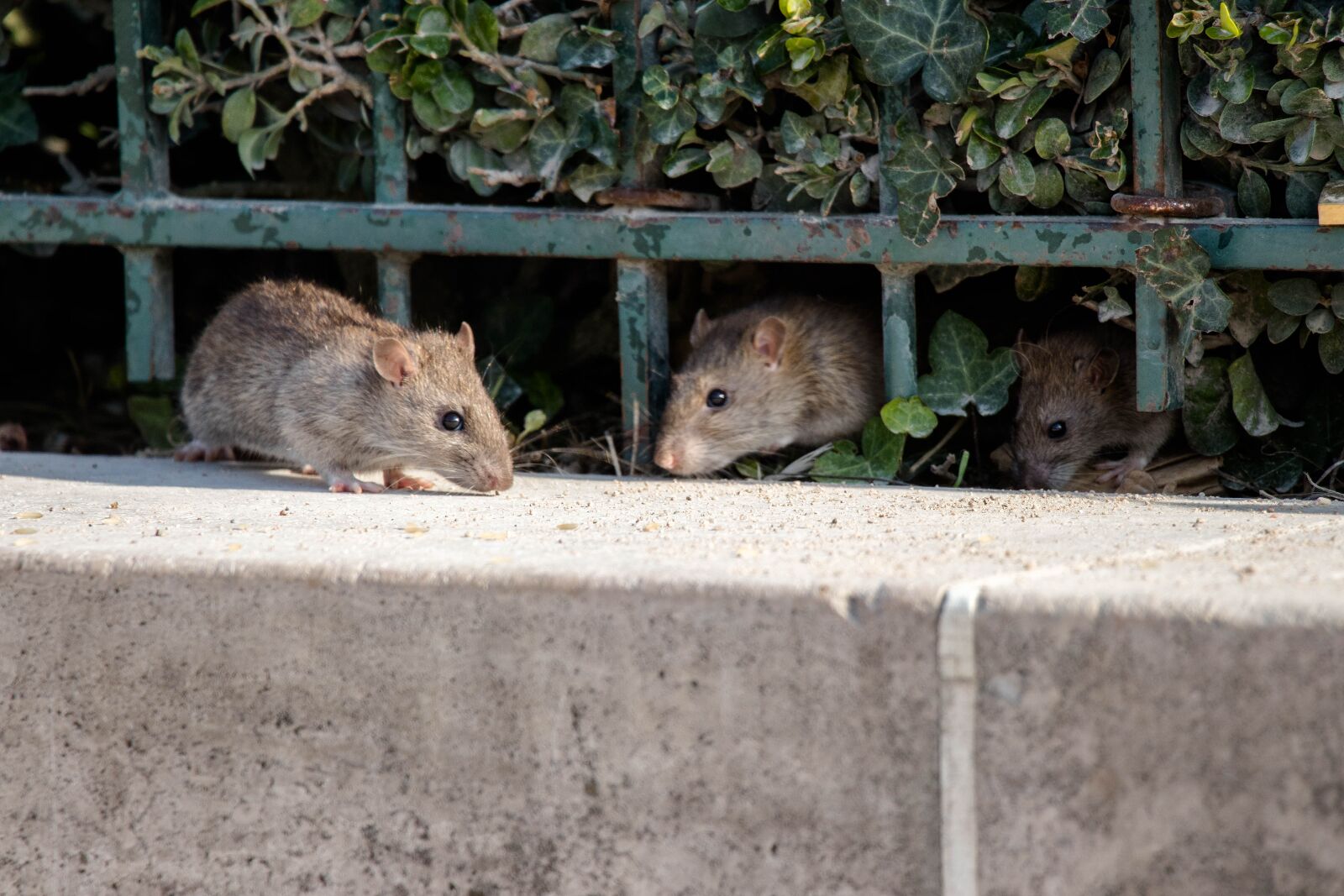 Whether you're greeted by bright lights and the hustle and bustle of New York or entering a laid-back beach city like San Diego, moving to or visiting a big city has the advantage of great food, interesting people, and plenty to do. Unfortunately, it's not all the romantic swell you'll find in your favorite movies and tv shows. Sometimes you'll be joined on your latest adventure by untimely guests — rats. These pests are known for hiding in attics, air ducts, and gardens and coming out to enjoy the late-night trash on city streets. Some cities' rat infestation is worse than others. Orkin, a pest control service, released their eighth annual data analysis for the most rat-infested cities in 2022, and some of the results may surprise you.
The city with the third most pest control calls is Los Angeles, California. This year, the metropolitan area fell a notch, with New York taking the second top spot. New York is notorious for its rat problem — so much so that the New York Mayor, Eric Adams, is embracing his title as rat "murderer" by introducing a new law that will go into effect next year, banning residents from placing their trash outside before 8 PM in an attempt to starve them out. And yet, the city where the rats reign supreme is Chicago, Illinois, for the eighth consecutive year.
The top 50 most infested rat cities in the US
Chicago, Illinois
New York, New York (+1)

Los Angeles, California (-1)

Washington, D.C.
San Francisco, California
Philadelphia, Pennsylvania (+1)
Baltimore, Maryland (-1)
Cleveland, Ohio (+2)
Detroit, Michigan (-1)
Denver, Colorado (-1)
Seattle, Washington
Minneapolis, Minnesota
Boston, Massachusetts
Atlanta, Georgia (+1)
Indianapolis, Indiana (-1)
Pittsburgh, Pennsylvania
Cincinnati, Ohio (+2)
San Diego, Califoria (-1)
Hartford, Conneticut (+2)
Miami, Floria
Milwaukee, Wisconsin (+1)
Houston, Texas (-4)
Dallas, Texas (-3)
Portland, Oregon
Columbus, Ohio (+1)
Richmond, Virginia (+2)
Kansas City, Kansas (-2)
Norfolk, Virginia (-1)
Nashville, Tennessee(+7)
St. Louis, Missouri
Grand Rapids, Michigan (+1)
Raleigh, North Carolina(+3)
Champaign, Illinois (+4)
Albany, New York (-3)

Louisville, Kentucky(+5)

Sacramento, California (-7)
New Orleans, Louisiana (-4)
Charlotte, North Carolina (+4)
Buffalo, New York (+2)
Flint, Michigan (-6)
Greenville, South Carolina (+3)
Syracuse, New York (+4)
Tampa, Florida (+7)
South Bend, Indiana (+21)
Portland, Maine (-7)
Phoenix, Arizona (-3)
Charleston, South Carolina
Ft. Wayne, Indiana (+12)
Orlando, Florida (+3)
Burlington, New Jersey (-11)
To find the most rat-infested cities, Orkin ranked significant metropolitan areas by the number of rodent treatments completed between September 1, 2021, to August 31, 2022, in residential and commercial properties.