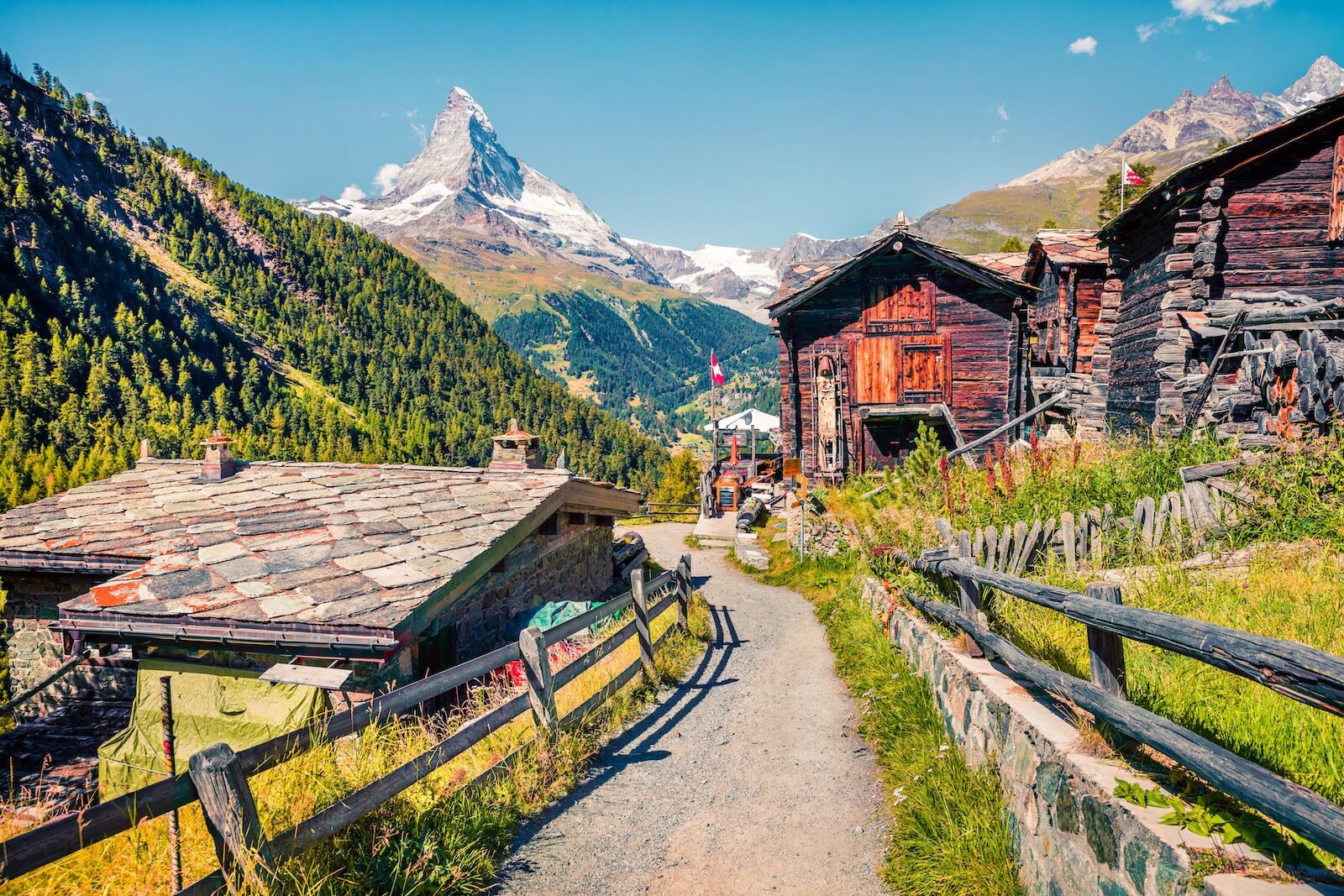 Switzerland is made up of 26 regions known locally as "cantons". While the term sounds mysterious, cantons are pretty straightforward: they are like mini states, almost countries, with their own constitutions, laws, justice systems, and languages. Rather than trying to visit all 26 cantons, we recommend you visit those that best align with the things you love to do — be that playing in the mountains, eating Michelin starred cuisine, or soaking in chic urban vibes. To help you plan your trip, here's a complete guide to the best things to do in Switzerland's most popular cantons.
---
---
What is a canton in Switzerland?
Each canton became part of what is now called Switzerland at its own time — the first three cantons banded together in 1291 and the last two joined the Swiss Confederation 560 years later. Switzerland's steep mountains and nearly impassable valleys meant regions were very independent, and they still prize their autonomy. Switzerland also unites four languages — arguably more, given dozens of Swiss German dialects with their own pronunciation, vocabulary, and even grammar. While Swiss self-reliance makes cantons understandable, the fact that the country only has 8.5 million people does make them extraordinary. Also, that small size and excellent rail network — the most stunning way to travel in Switzerland — means that you can always zip on a train from one canton to another.
Things to do in Zurich Canton — Urban energy and beaches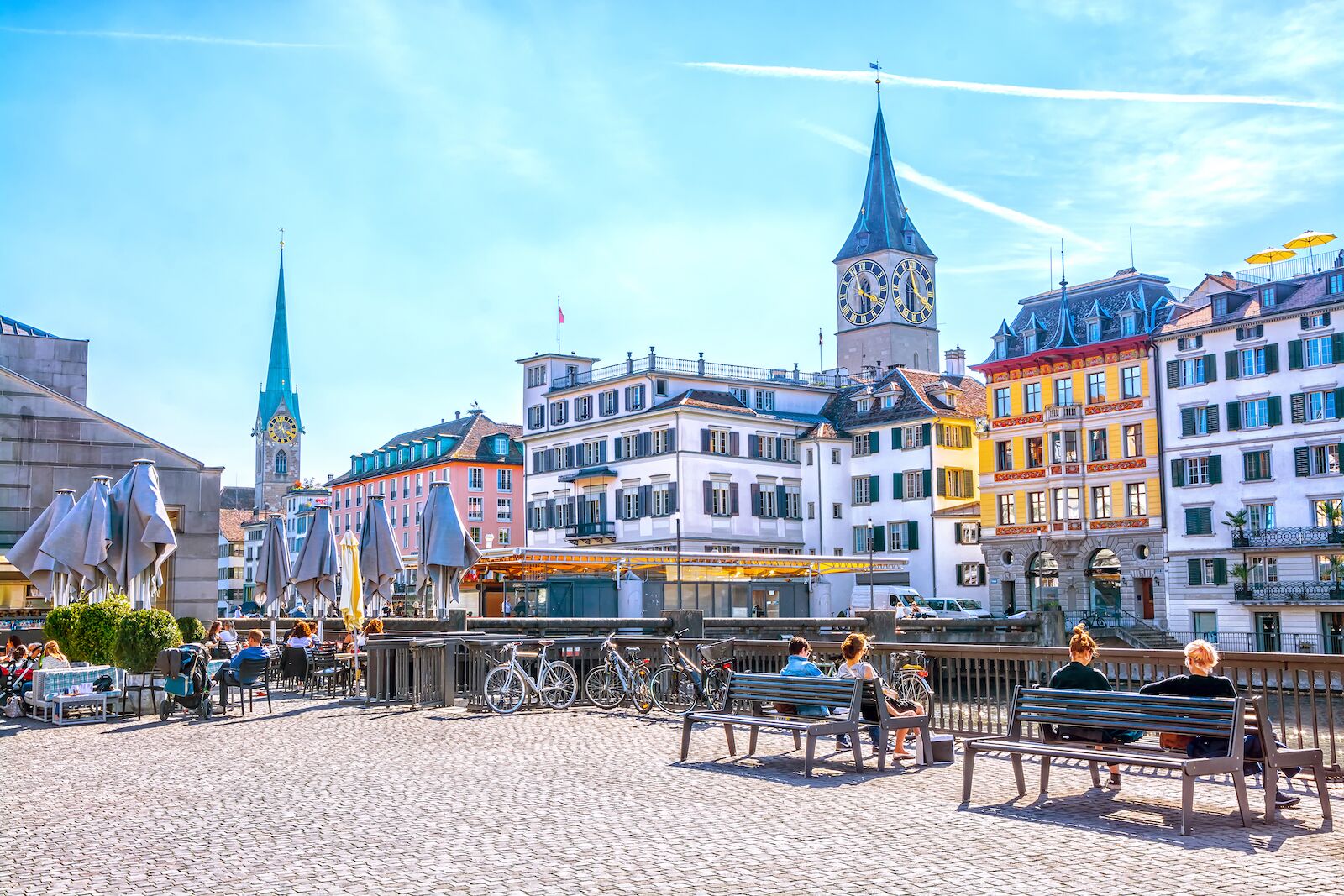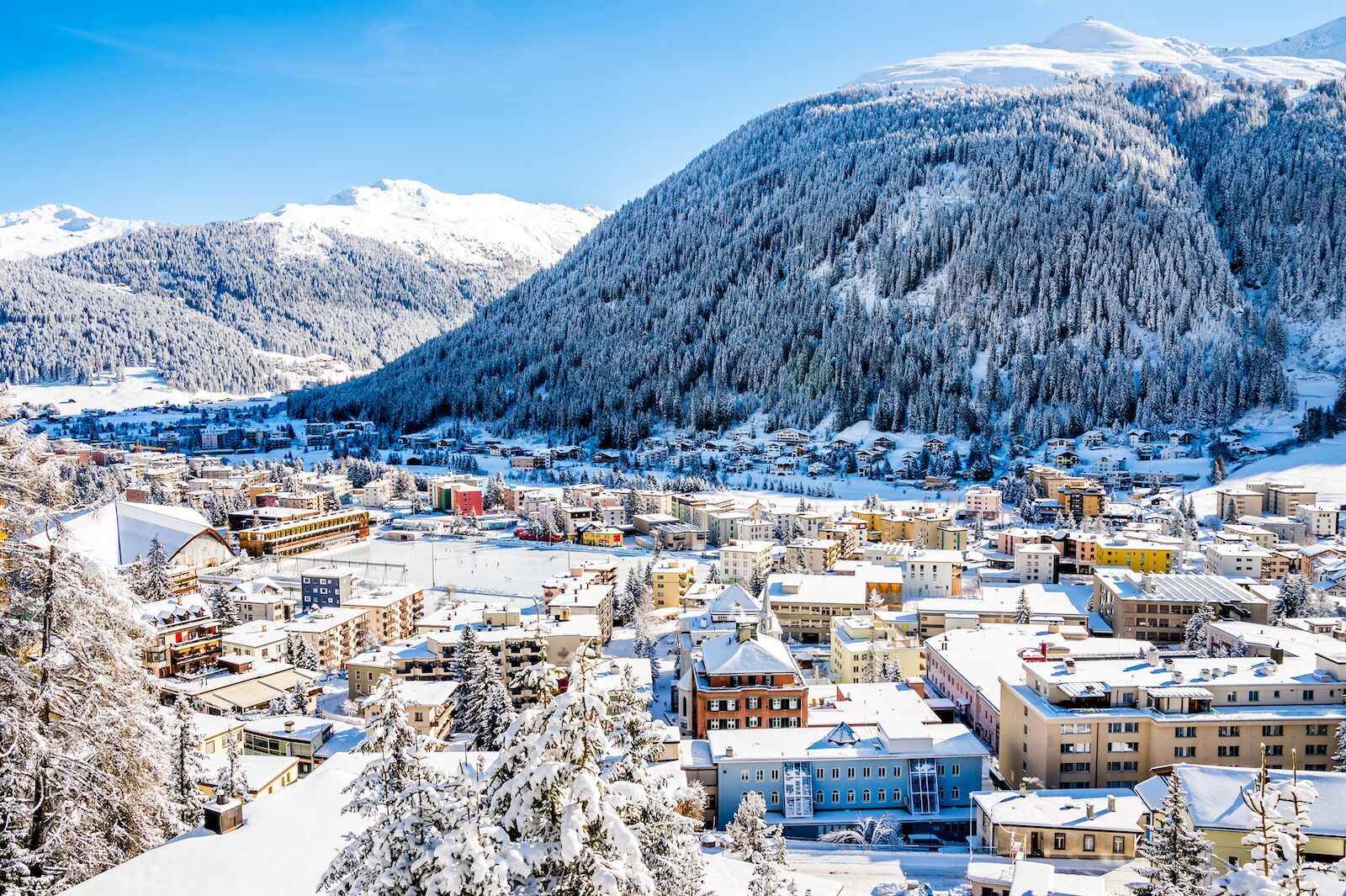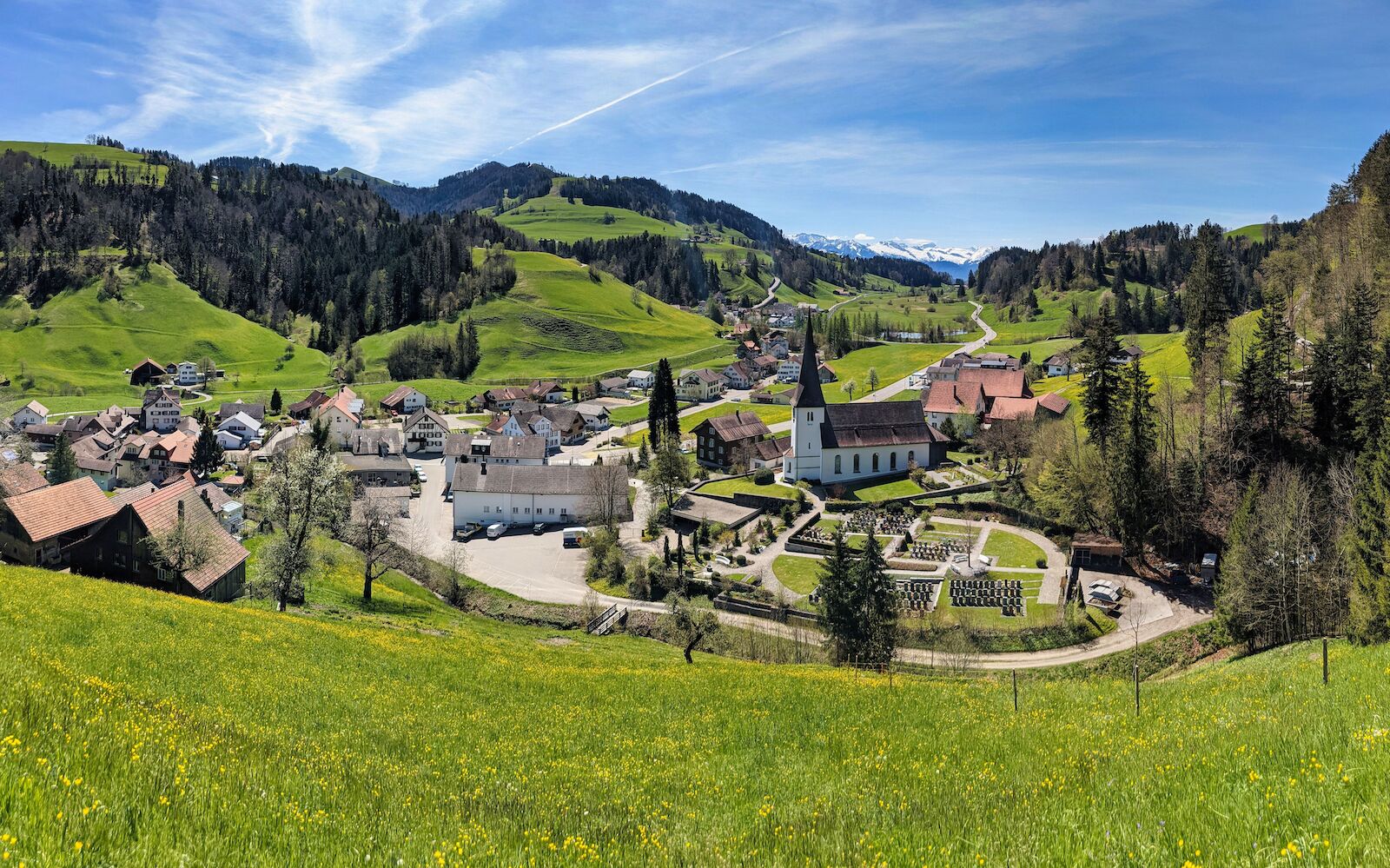 Zurich Canton is the most populous canton and the hub of German-speaking Switzerland. The city of Zurich, the cantonal capital, offers a diverse urban scene with late-night bars in the less polished Kreis 5 neighborhood and ultra-upscale shopping on gleaming Bahnhofstrasse, also headquarters of the many banks that make this the world's banking capital.
Museums like the modern Kunsthaus and the Landesmuseum offer a look at Swiss art and history, while the Lindt Chocolate Museum is tasty fun. While the city gleams with clean streets and fancy shops, you can enjoy Zurich on a budget. Not only are there less pricey eateries in nearby cities like Uster or Wetzikon, but Zurich is packed with hiking and lakeside options that don't require much cash.
You can hike up to the many peaks overlooking Lake Zurich, or head off to nearby ski areas just outside the canton. In fact, Zurich goes all out in winter, with multiple Christmas markets, wackily-decorated hotel rooms, and pop-up fondue restaurants. Zurich is not the Swiss capital of cuisine, but it does boast the world's first vegetarian restaurant, Hiltl.
In the summer, Zurich's lakeside bursts to life with its many "Badis," organized swimming areas with lockers, eateries, and even sunset bar scenes. There are Badis for families, tattooed 20-somethings, and even one that's one of the best gay beaches in Europe. In mid-August every year, Zurich hosts a day-long Street Parade, the world's largest techno event, with nearly a million sweaty, bare-skinned revelers. The next day, the city streets are tidy and spotless again.
Things to do in Geneva Canton — Cosmopolitan vibe and cuisine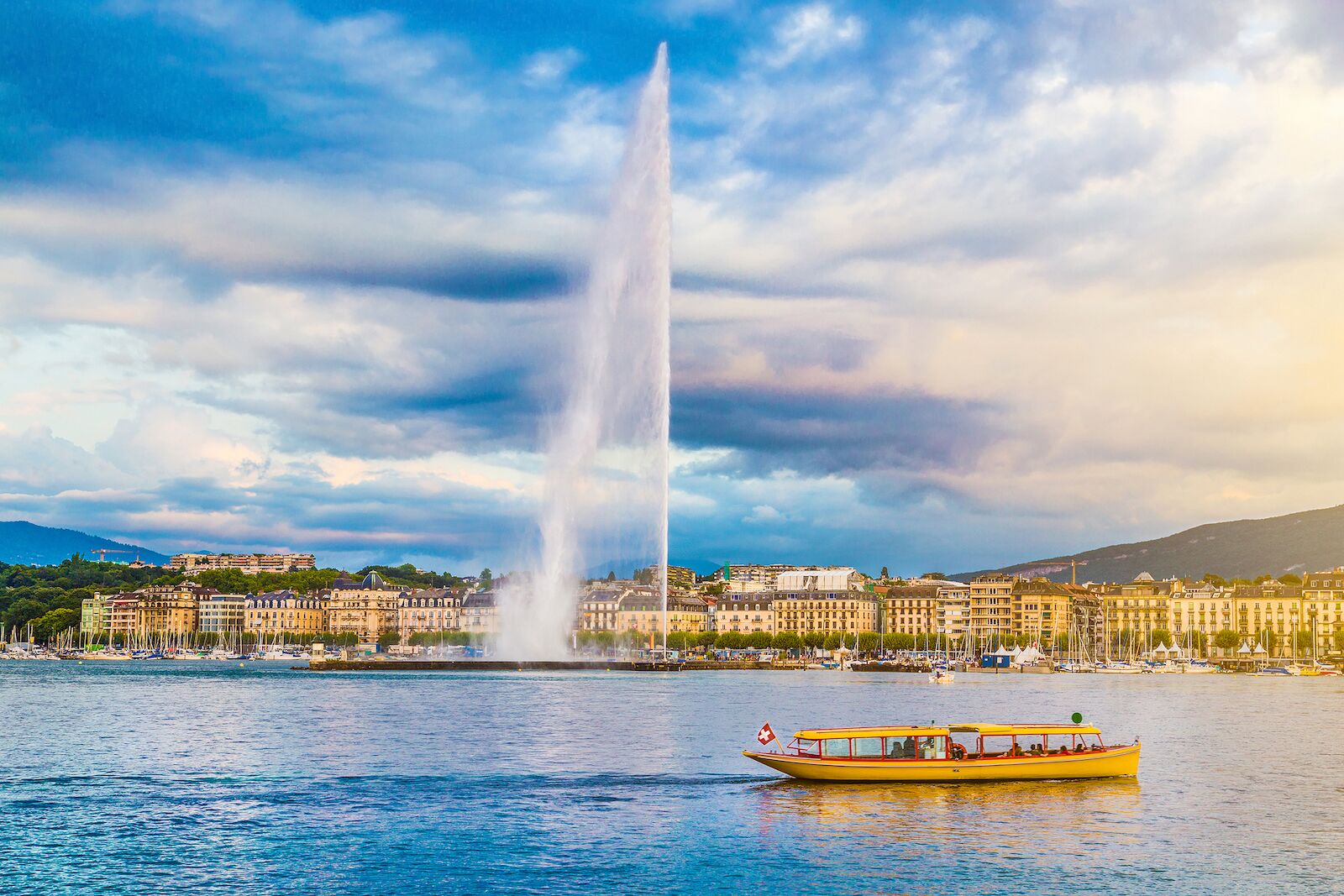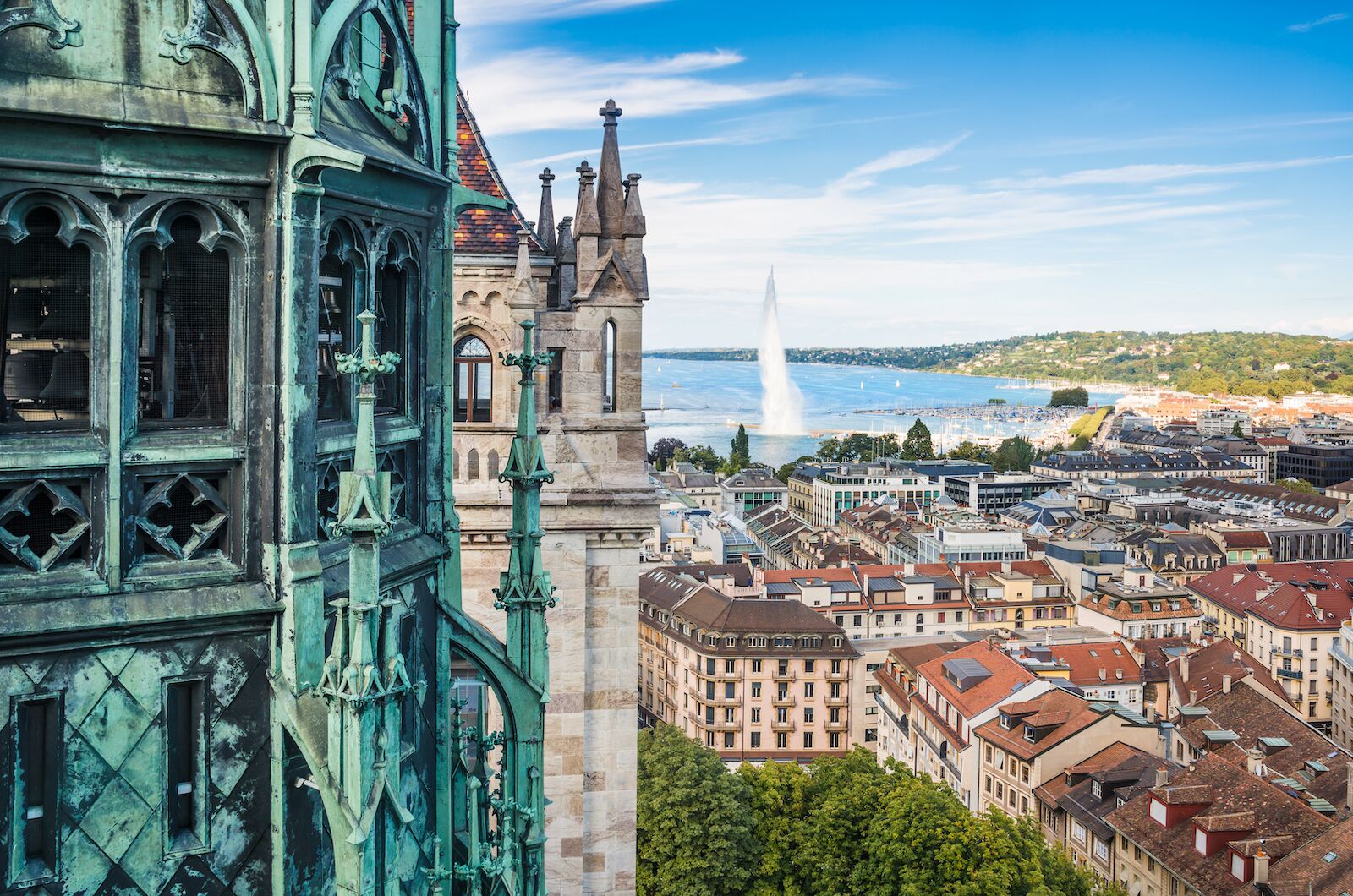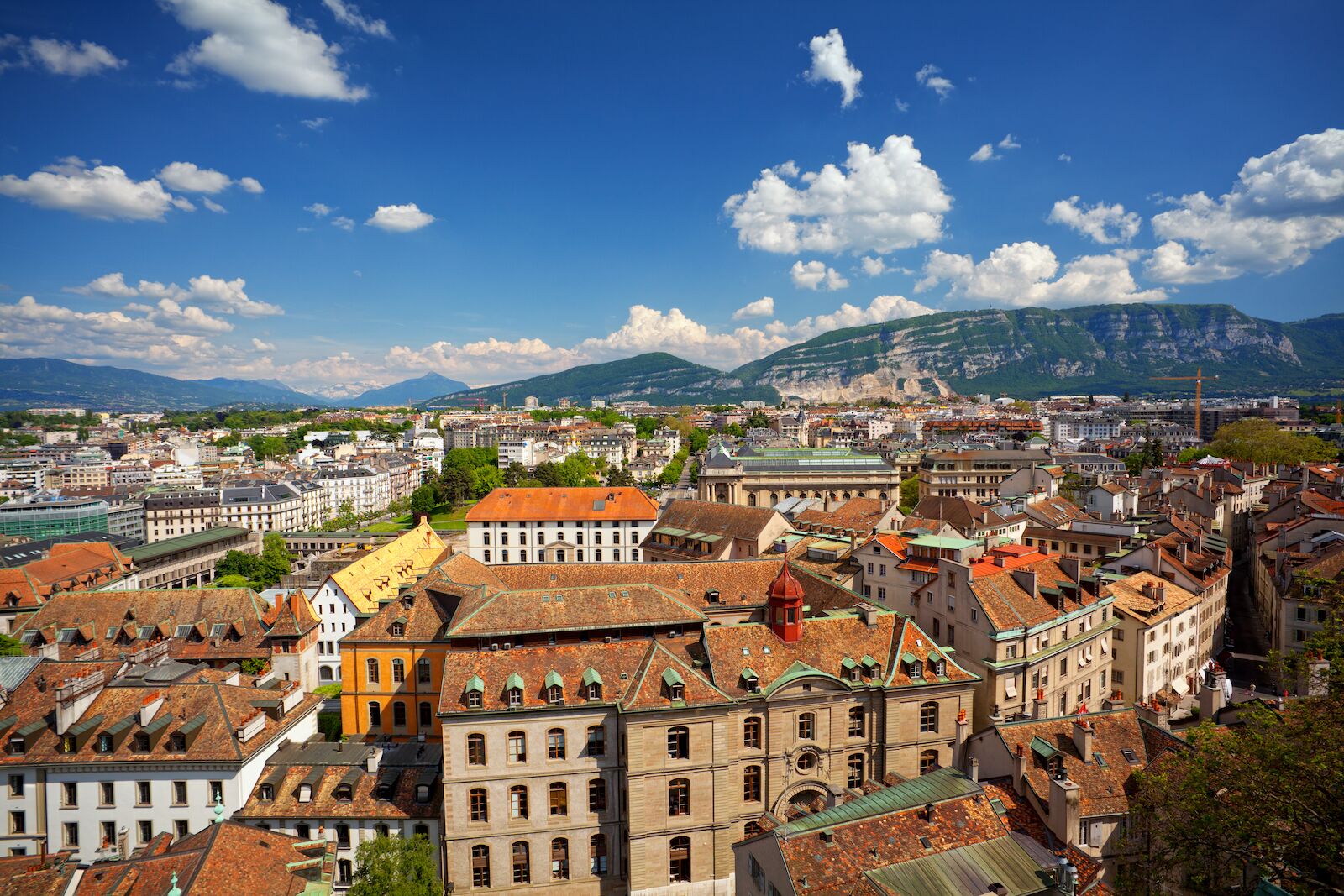 On a map, Geneva Canton resembles a shoe jutting out into France. And while French is its main language, Geneva is also home to many other language speakers. The International Committee of the Red Cross was founded here in 1863, and since then several other international organizations have based themselves there — from the World Health Organization and World Trade Organization to the United Nations.
You can take a tour of the UN Geneva and learn about global diplomacy or take a guided tour of CERN, the European Organization for Nuclear Research, where deep underground scientists smash subatomic particles together, and learn about the cosmos. Back above ground, the millennium-old St. Pierre Cathedral and Geneva's old town are worth visiting. Also, the fountain on Lac Léman, also known as Lake Geneva, is a city icon.
Despite being so cosmopolitan, Geneva doesn't have a roaring nightlife scene. That may be a holdover from its history as the center of Calvinism, a 600-year-old Protestant reformism that rejected fun. When founder John Calvin forbade jewelry, the city's jewelers turned instead to watch-making — eventually turning Switzerland into the world leader in luxury timepieces. You can see their old workshops in the Saint-Gervais area and tour the Patek Philippe Museum, although you might wonder what Calvin would have said to watches priced in the six figures.
While Geneva's late-night scene may be tame, its dining rooms, with restaurants like Il Lago and Le Chat-Botté, have earned Michelin stars. The French and Italian attention to food is reflected in a more enticing dining scene than in many German-speaking cantons.
Things to do in Basel-Stadt Canton — Art and a party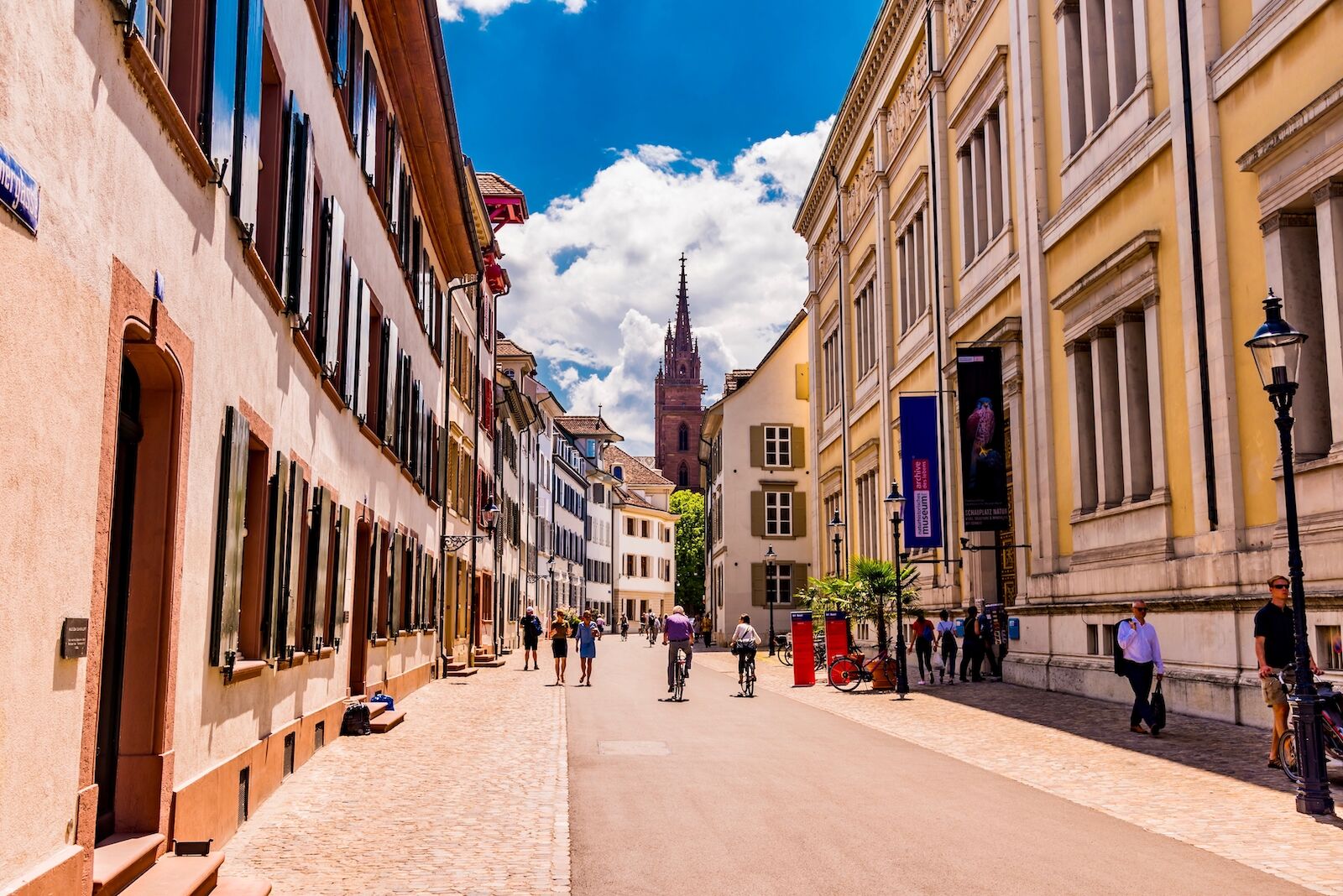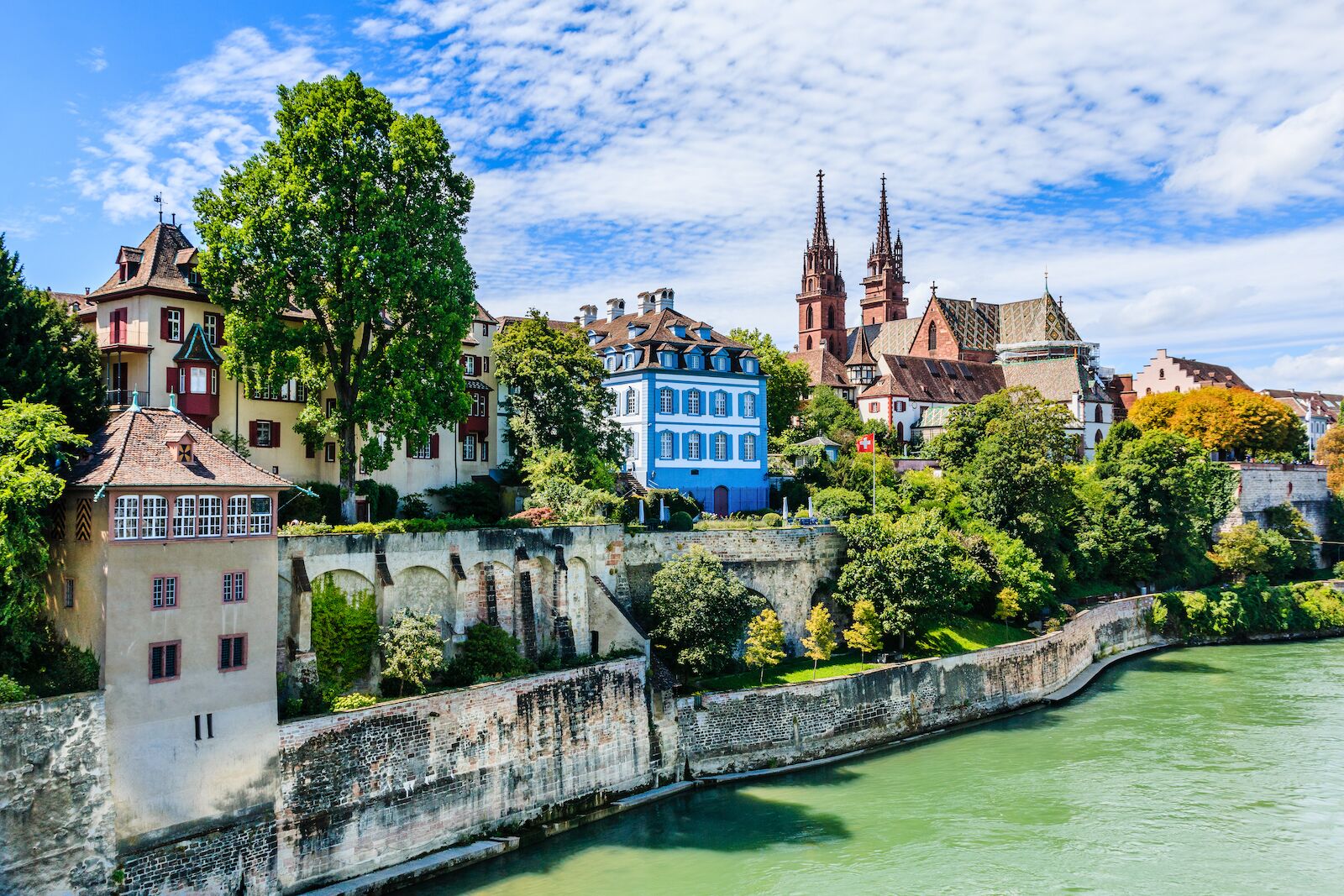 Basel-Stadt is one of the six half-cantons in Switzerland. Its other half is Basel-Land. Since half-cantons have all the things that cantons have, there's not much difference between them. Either way, this dual-language canton is arguably the cultural hub of Switzerland, with the best of both German and French Switzerland — hopping clubs and foodie hotspots.
Basel's biggest party is the annual pre-Lenten Carnival called Fasnacht, which has been taking place for at least 650 years. It's a three-day street party with costumes, disturbingly huge bonfires, and music. A few months later, Basel hosts a more buttoned-up affair: Art Basel, with cutting edge art curated from around the world as well as pavilions where galleries from New York and London bring in some astounding, seven- and eight-figure art for sale.
In fact, Basel is jammed with art museums that are arguably the best in Switzerland, like the Kunstmuseum Basel, the Foundation Beyeler, and the Tinguely Museum.
Things to do in Valais Canton — Alps, glaciers, and wine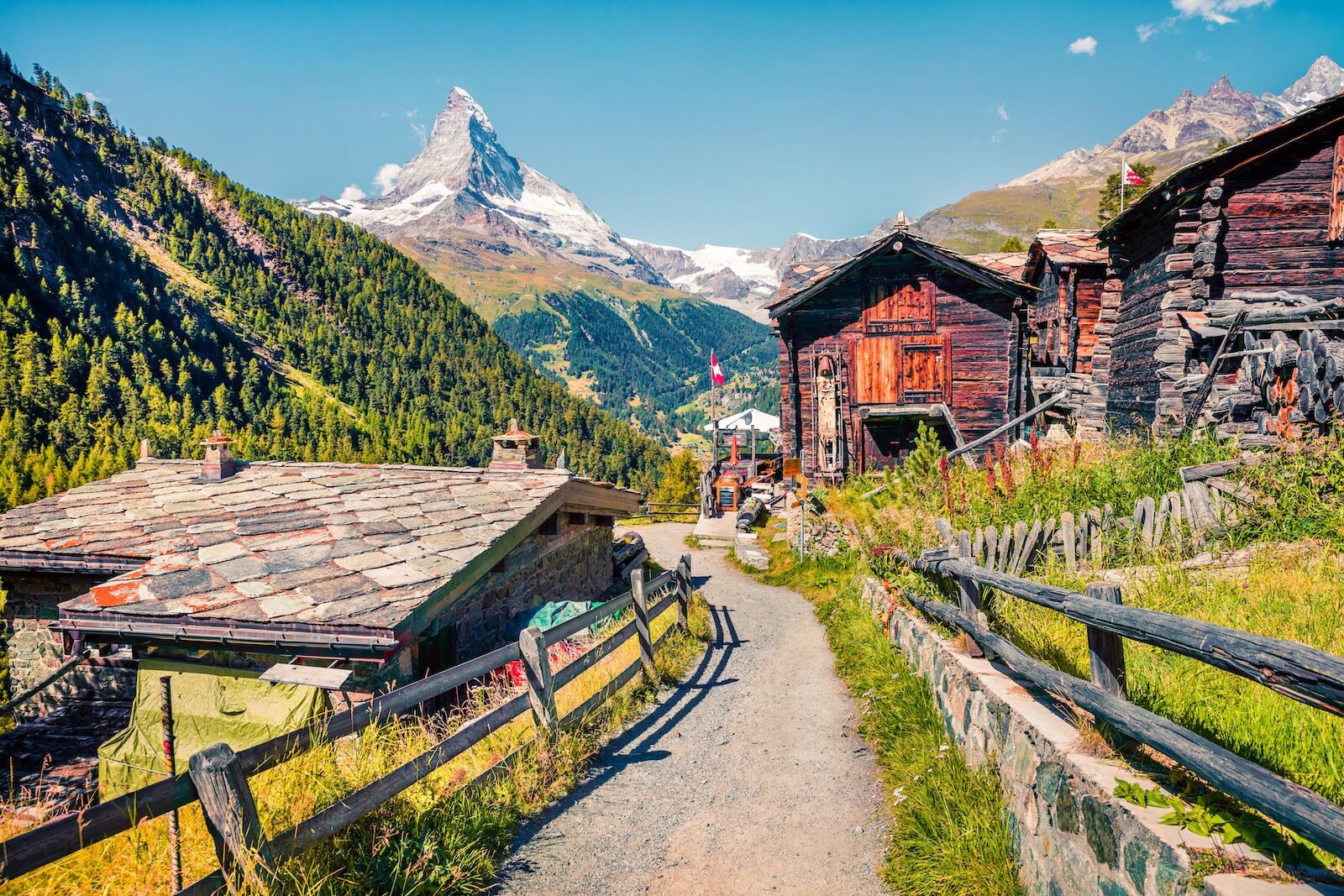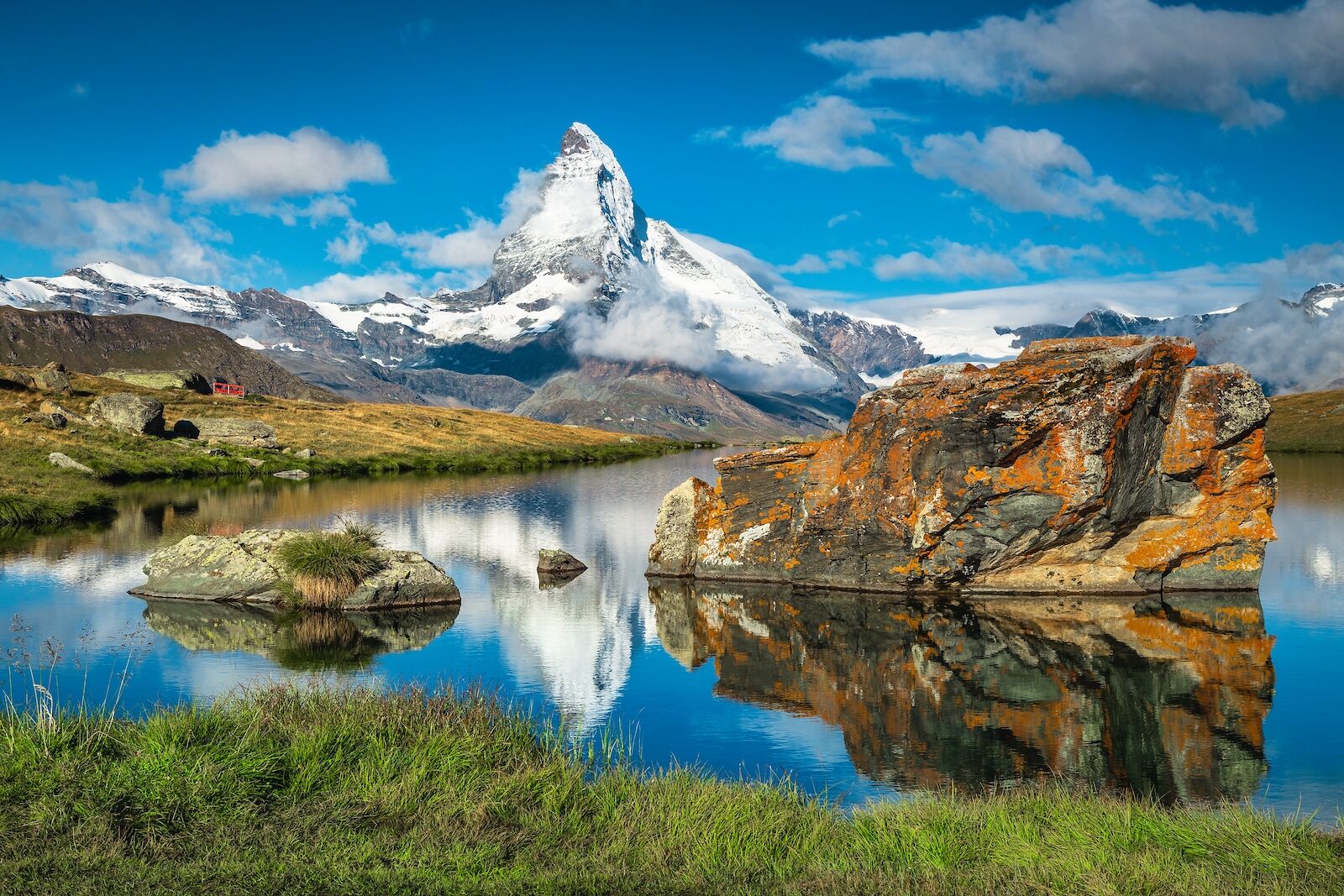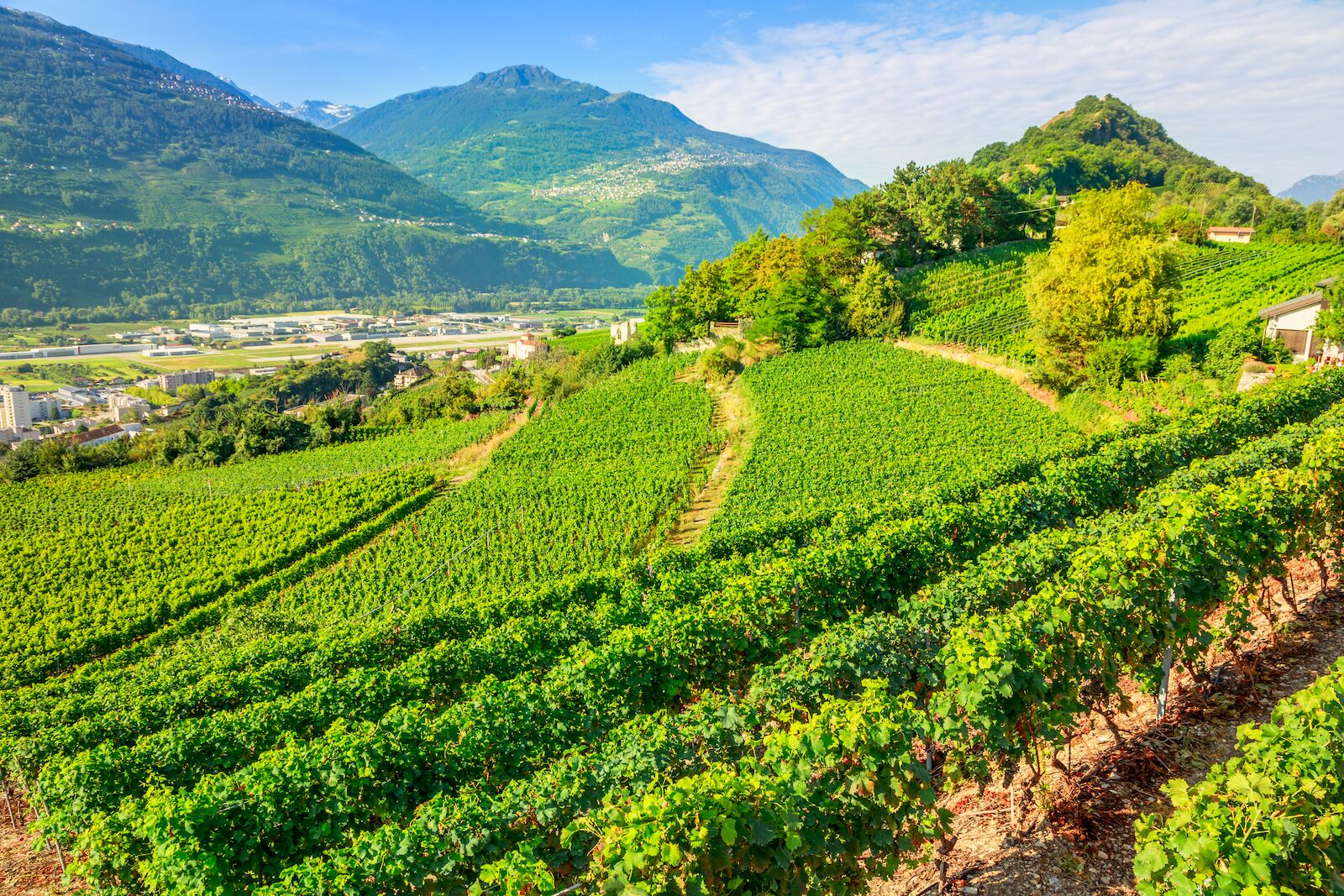 Unlike Zurich, Geneva, or Basel-Stadt, the focus of Valais Canton is not at all its capital city. Valais Canton, a large swath of Alps, is home to 41 of Switzerland's 48 mountains over 4,000-meters (13,123 feet) in height. If your aim is to experience Switzerland's Alpine beauty, visit Valais.
Here, you'll find the largest glacier in the Alps, Aletsch Glacier, which you can explore yourself. Hiking opportunities abound in Valais, including the famed Haute Route that takes you from Chamonix, France, to Valais's Zermatt, home of the Matterhorn. You can also get close-up Matterhorn photos by ascending the red Gornergratbahn, Switzerland' first electric cogwheel train built for steep climbs, up to 10,135 feet.
You can in fact see the Matterhorn from almost everywhere in the town of Zermatt, and throughout the year, since Valais is one of the sunniest cantons. Despite the sunshine, you can count on consistent snow in Valais's nine ski resorts, given their high elevation.
Valais Canton embraces its outdoor soul. It's one of the most environmentally progressive cantons in an eco country, with glacier-fueled hydroelectric power supplying almost a third of Swiss energy needs and carless ski towns. Valais is also very focused on the local foods and wines — the Swiss canton produces a third of Switzerland's wines.
Things to do in Bern Canton — Tall city and taller mountains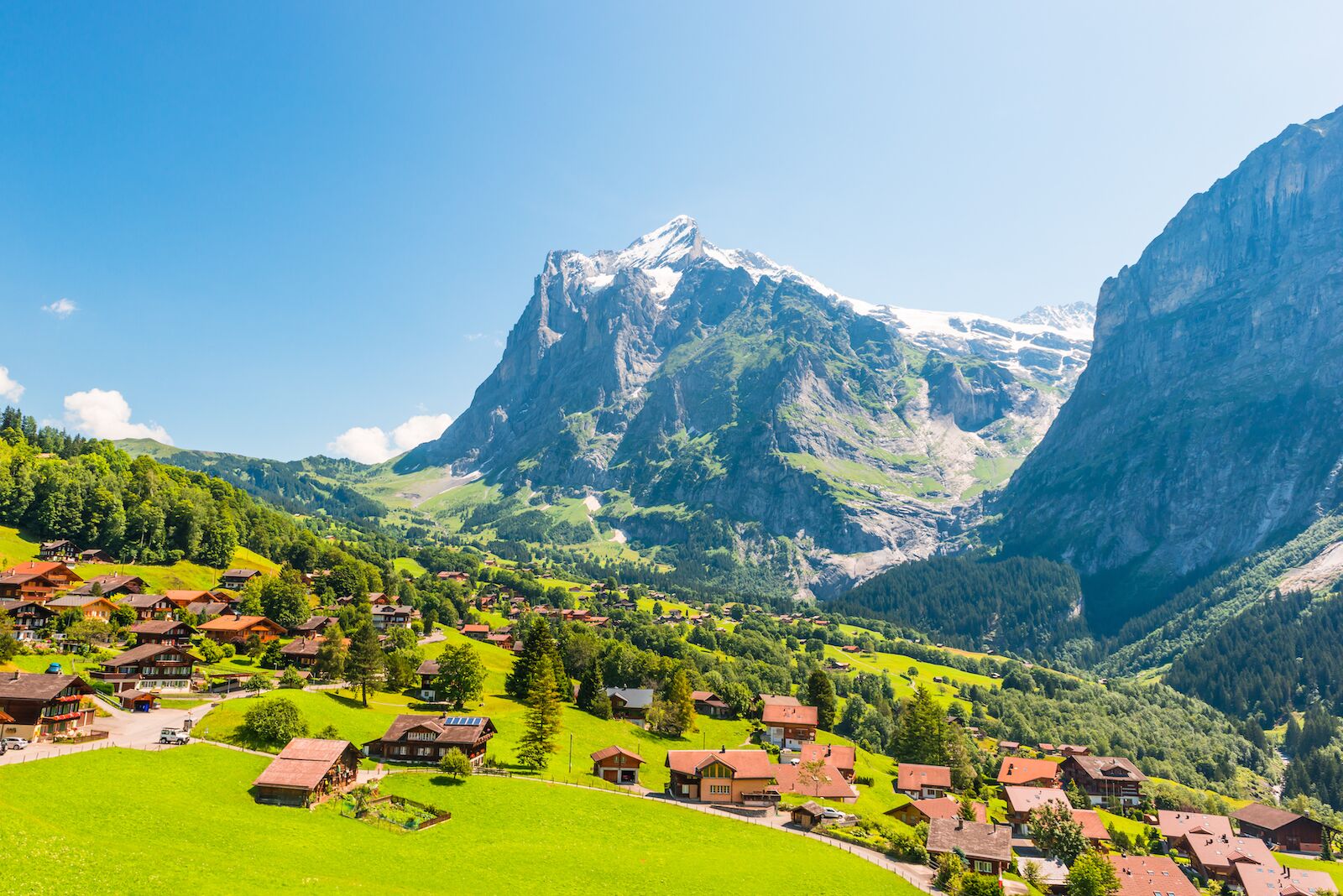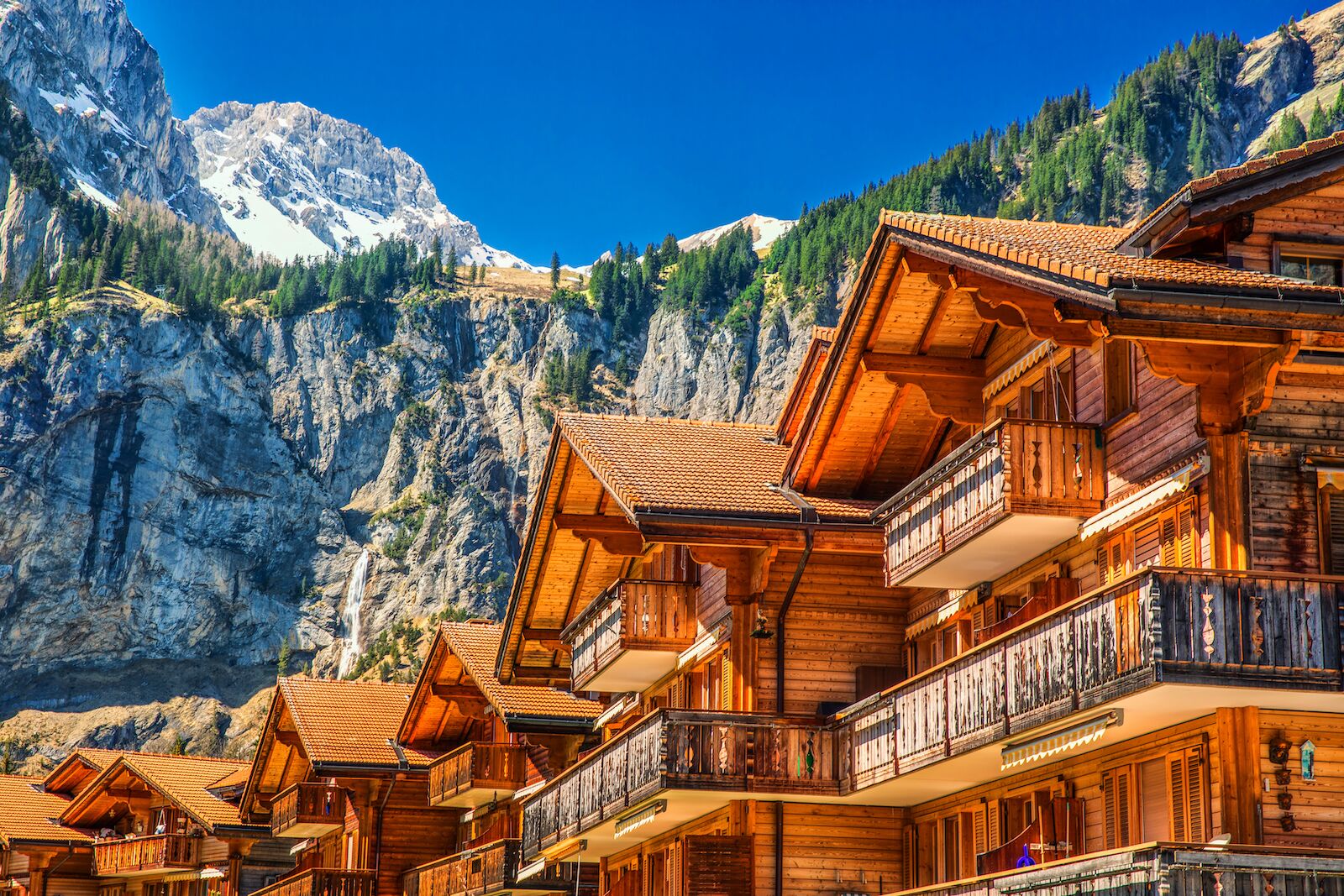 On a map, Bern is listed as the capital of Switzerland. Except it isn't. The highly independent canton structure means there is no official head of state in Switzerland. Rather, Switzerland has a governing body of representatives from different cantons with a rotating presidency. And Bern is simply where they meet, which could theoretically be anywhere.
But it's a good thing they meet in Bern, because the city perched above the River Aare is a UNESCO World Heritage site. Despite the imposing location, Bern's federal offices are very accessible — a testament to Switzerland's commitment to government by and for the people.
Even if you don't visit Bern city, you're likely to travel to other parts of Bern Canton — as its home to the fashionista ski town Gstaad and the tourist magnet Interlaken, with its beautiful views of the Eiger, Mönch, and Jungfrau mountains. In fact, you can head up the Eiger Express cable car, Switzerland's most impressive mountain train, up to 11,332 feet for mind-blowing Jungfrau vistas. Make this a part of a week-long Swiss itinerary.
Things to do in Ticino Canton — Italian culture and history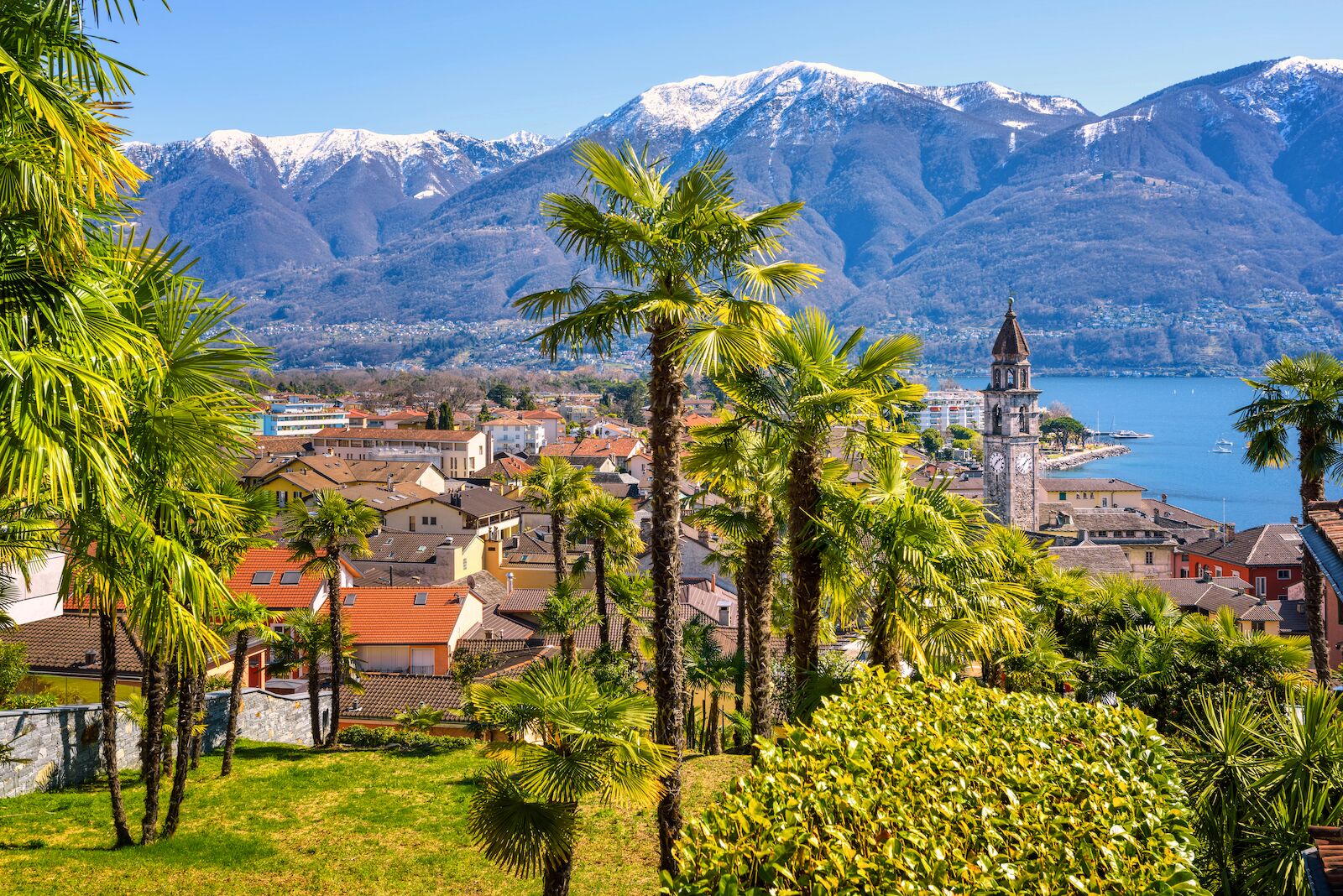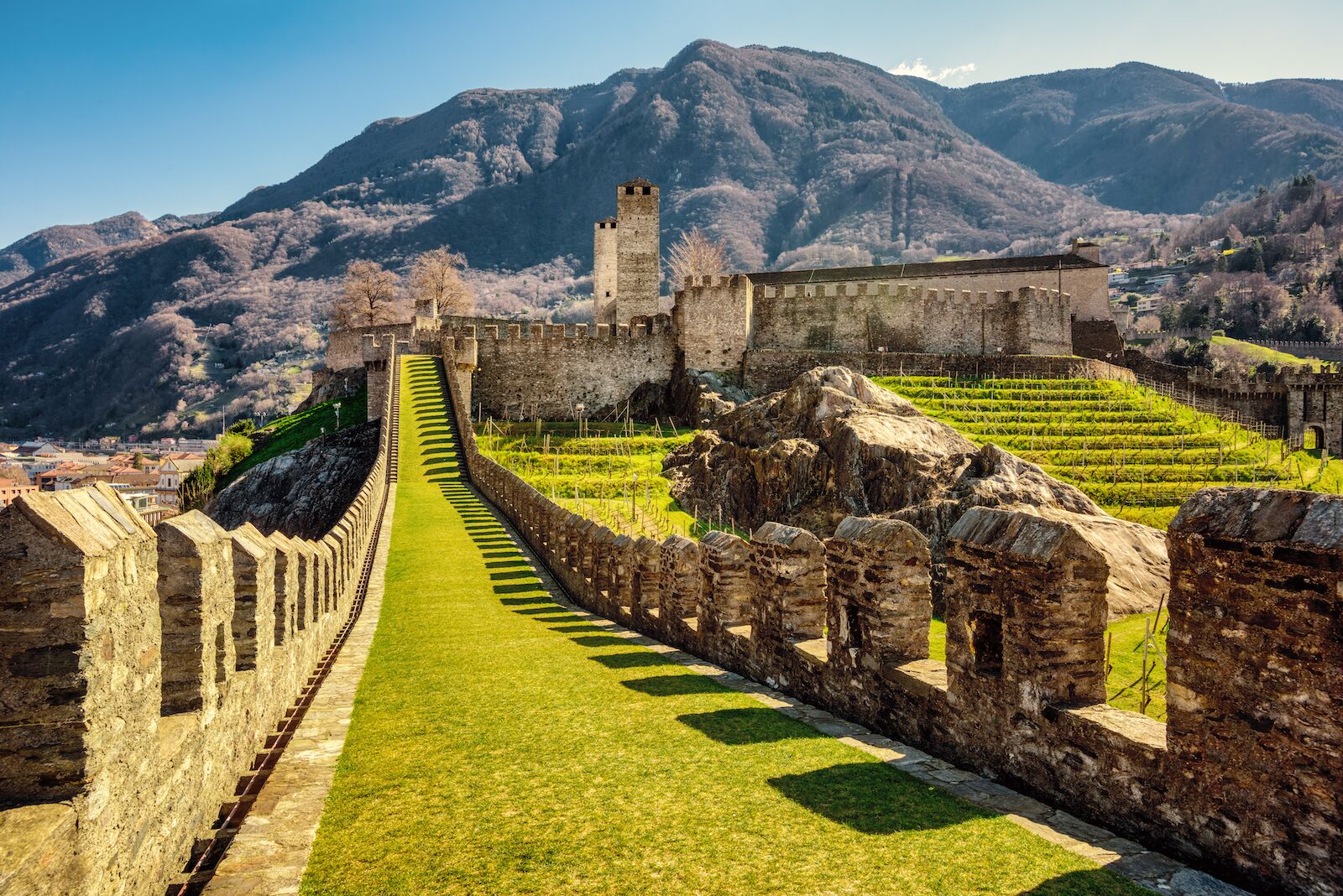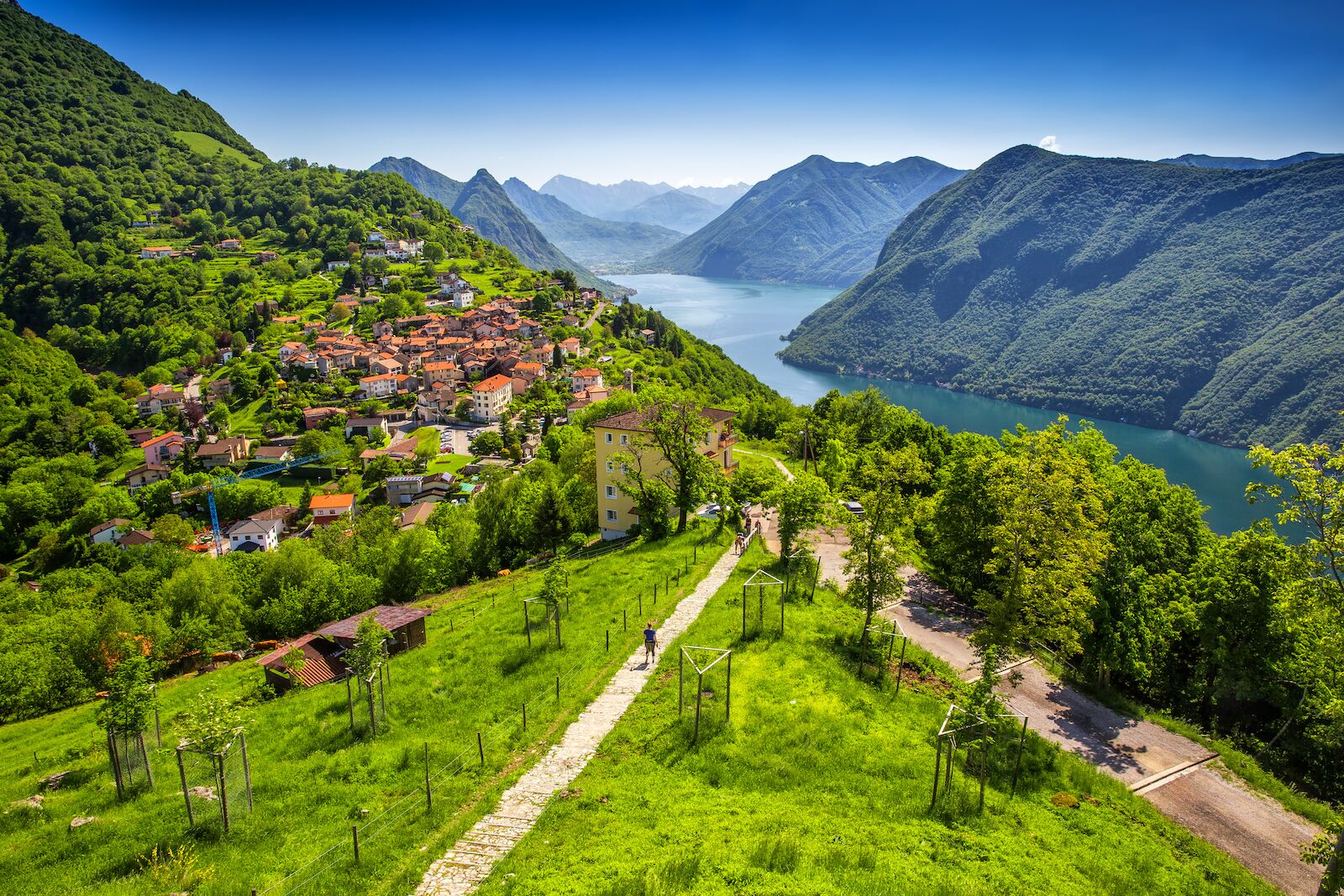 Ticino is home to Switzerland's third major language, Italian. The sunny, friendly canton lies on the southern end of Switzerland, like an inverted triangle plunging into Italy. Its major city, Lugano, is a lakeside treasure offering plenty of shopping and delicious eating in buzzing dining rooms housed in elegant, old buildings.
Ticino's administrative capital, Bellinzona, feels more like an entire UNESCO World Heritage site — seeing as its home to three of them, Castelgrande, Montebello, and Sasso Corbaro, all intimidating, walled fortifications meant to deter passage from northbound invaders centuries ago. The Bellinzona outdoor market happens every Saturday of the year, with a more limited version on Wednesdays, and it's worth it for the scent of fresh-baked bread alone.
The lakeside village of Ascona combines winding cobblestoned streets with palm trees that feel like you aren't even in Switzerland. And Locarno, an impossibly picturesque city on Lake Maggiore, is Ticino's answer to Italy's Lake Como.
Things to do in Vaud Canton — Wines and food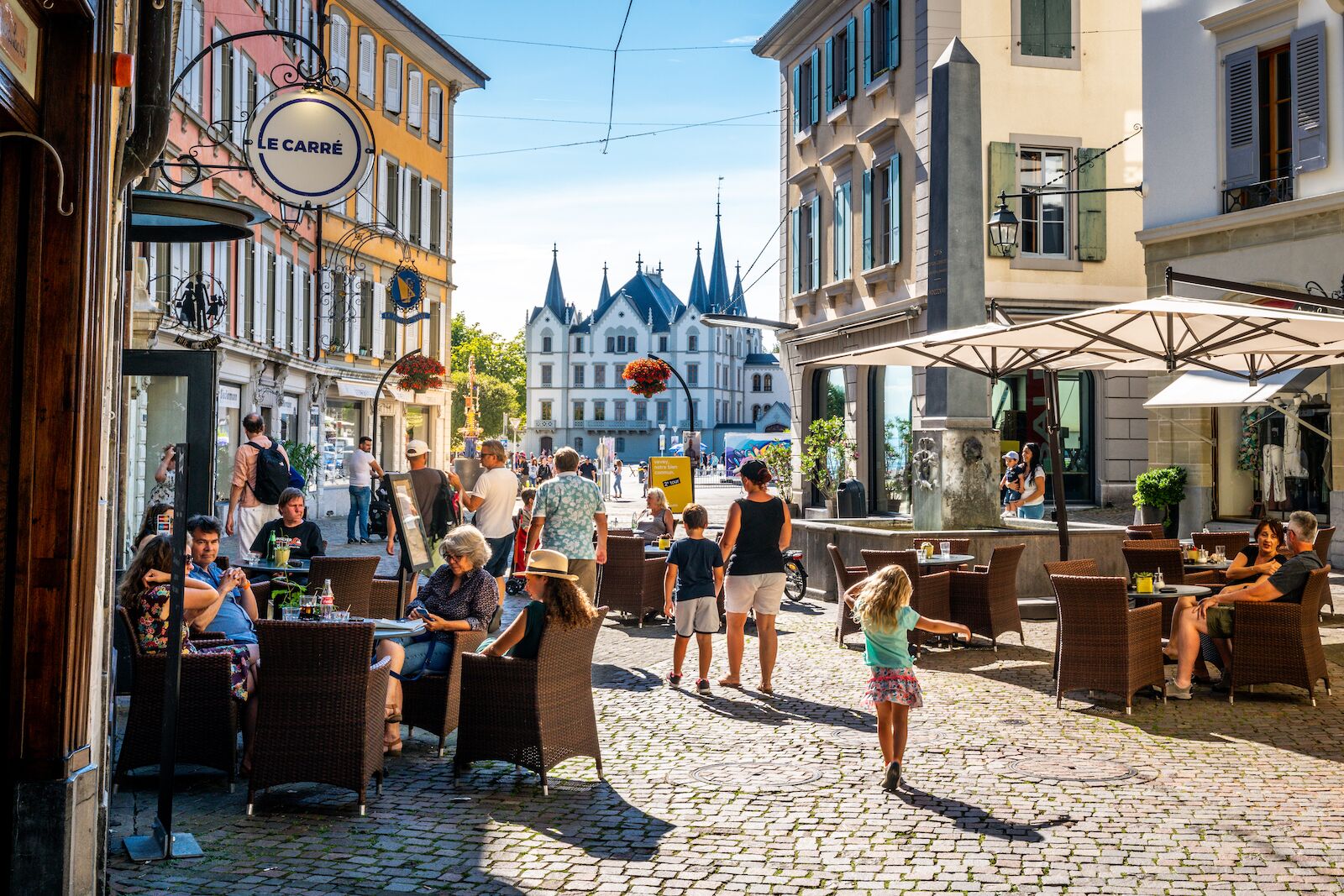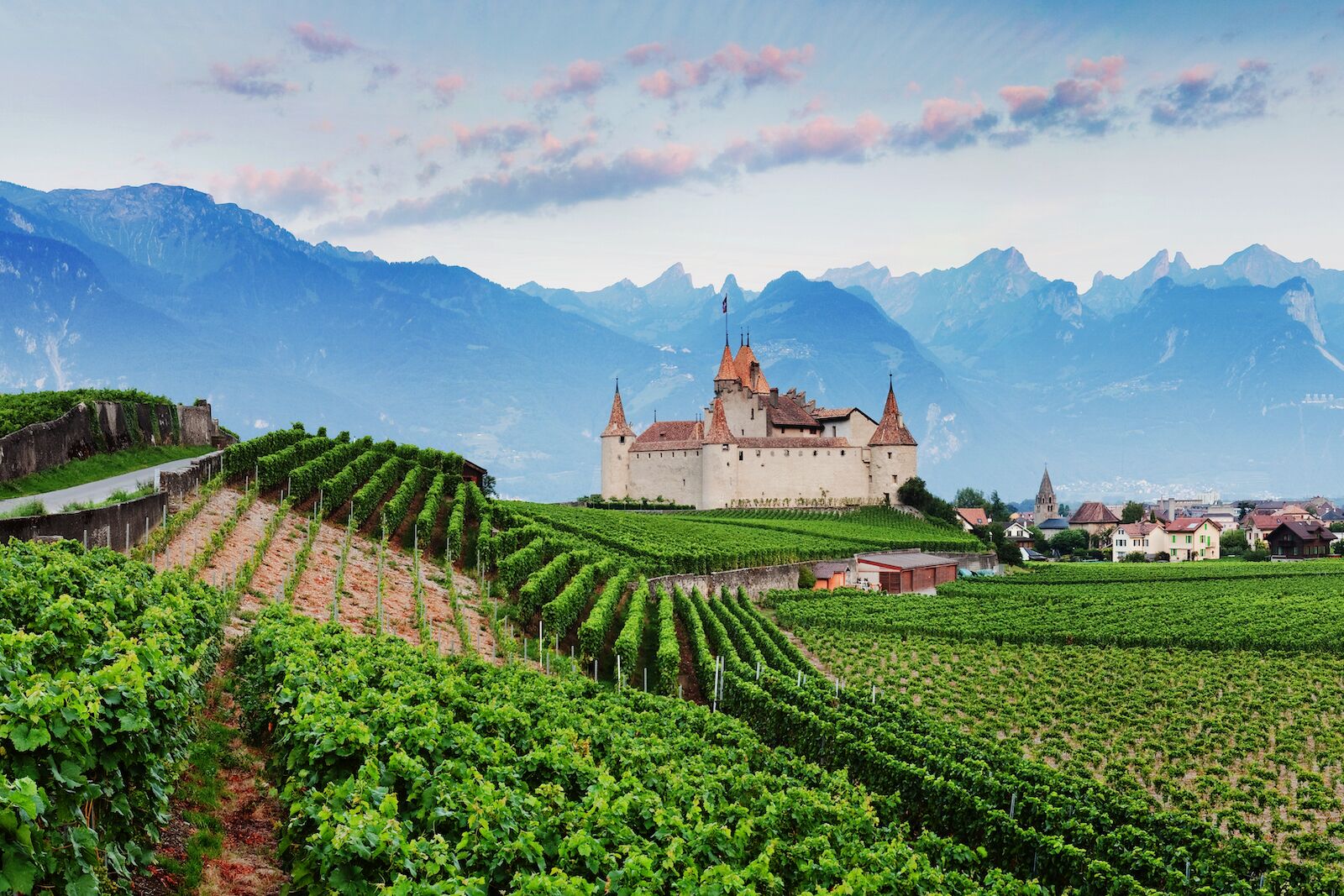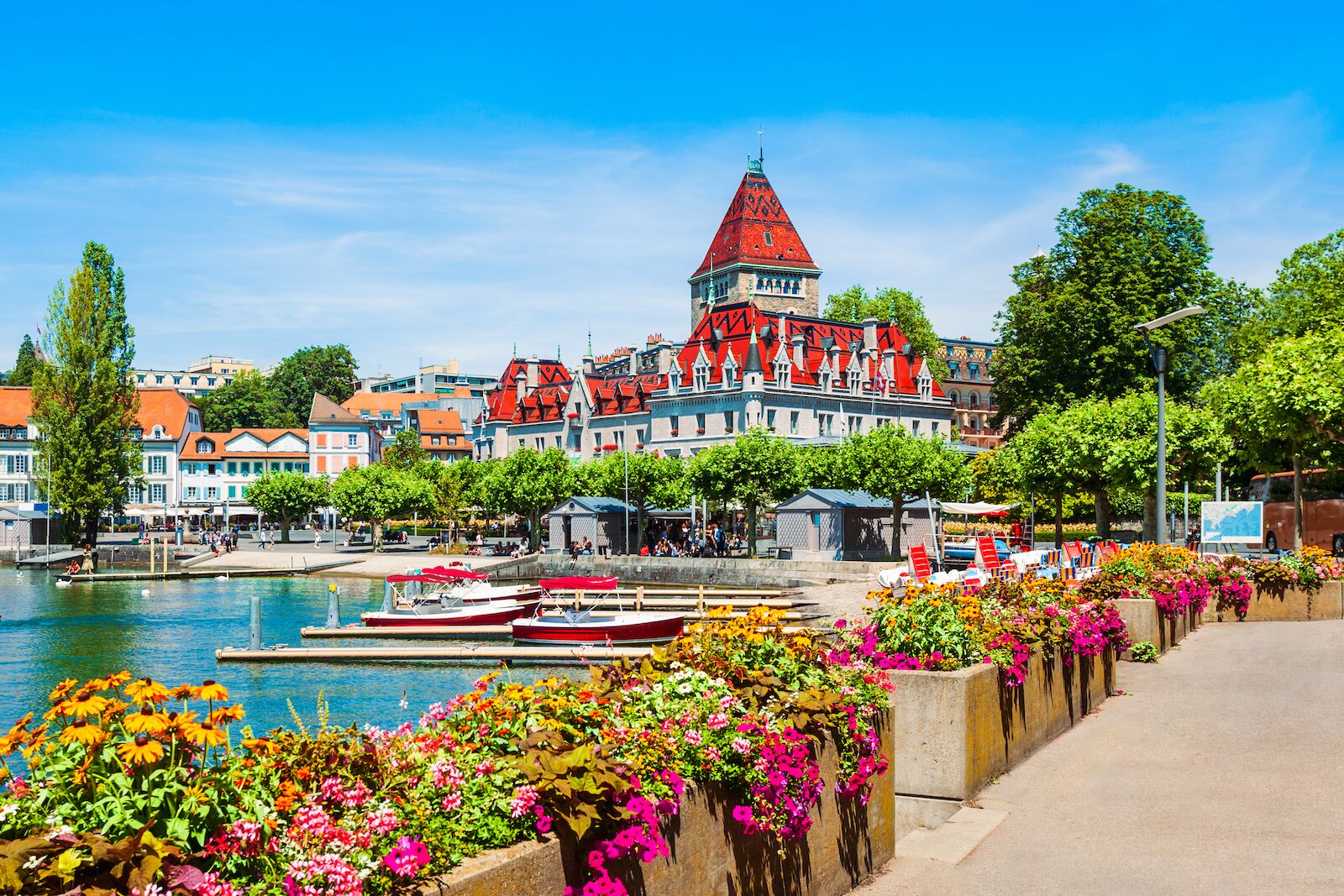 Vaud is the largest French canton in Switzerland, bordering most of the northern coast of Lake Geneva. While mountains and lake Geneva form much of its beauty, Vaud also has acres of vineyards and produces a quarter of the Swiss wines.
The cool weather lends itself to excellent Pinot Noirs and other wines like Gamaret and Gamay. Whites produced here include chardonnay, pinot gris, and chasselas, a wine used to make fondue — French Switzerland's most welcome creation to gastronomy. In fact, the coziest winter foods come from Switzerland.
With so much lakefront and nearby mountains, Vaud cities like Lausanne are very outdoorsy. But Lausanne is also the nighttime answer to Geneva, with plenty of jazz clubs and a decent nightlife scene. You can appreciate the Notre-Dame Cathedral, the most impressive Gothic structure in the country. And of course you can eat, since Lausanne has 14 Michelin recommended restaurants.
Things to do in Fribourg Canton — Cheese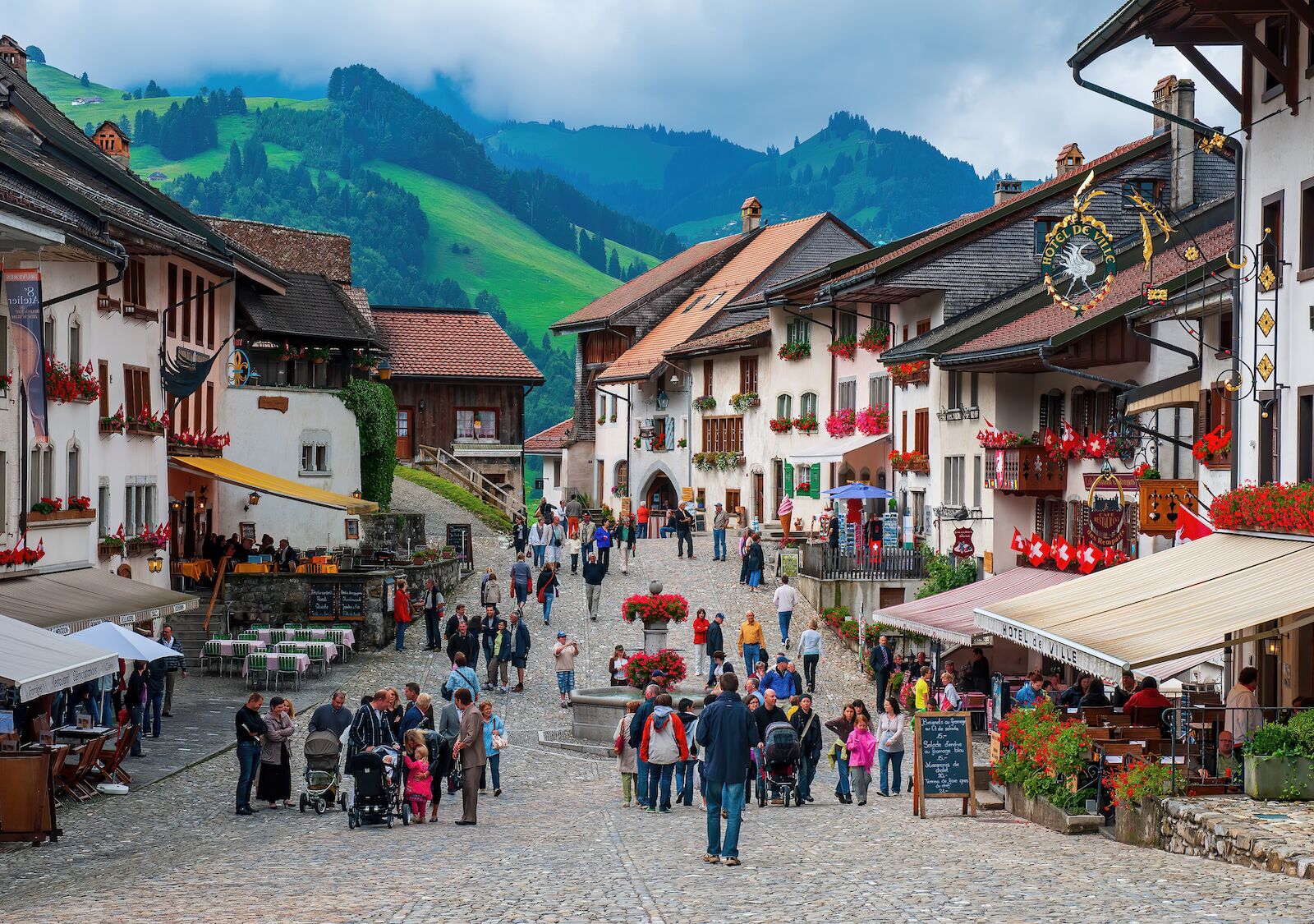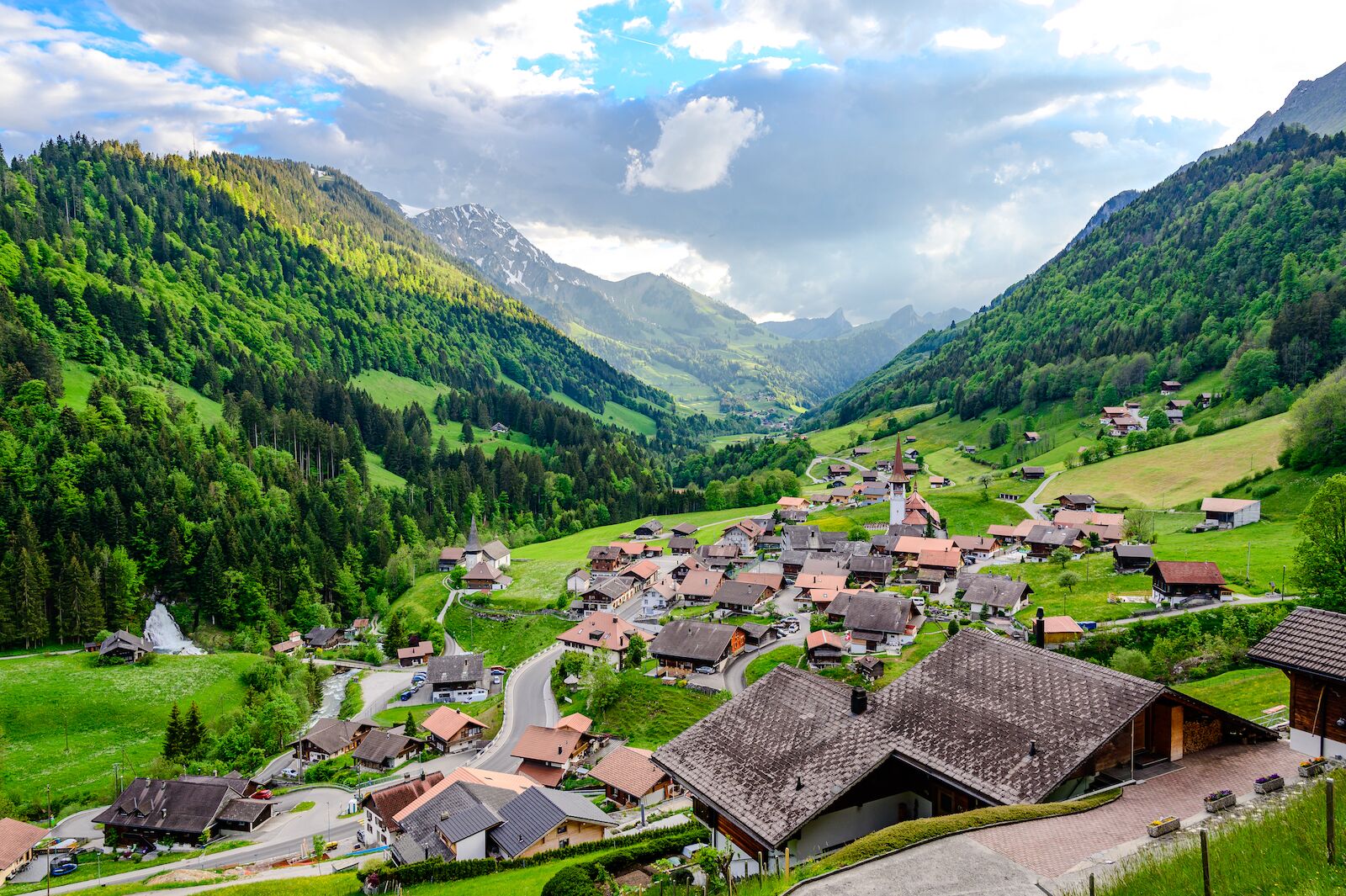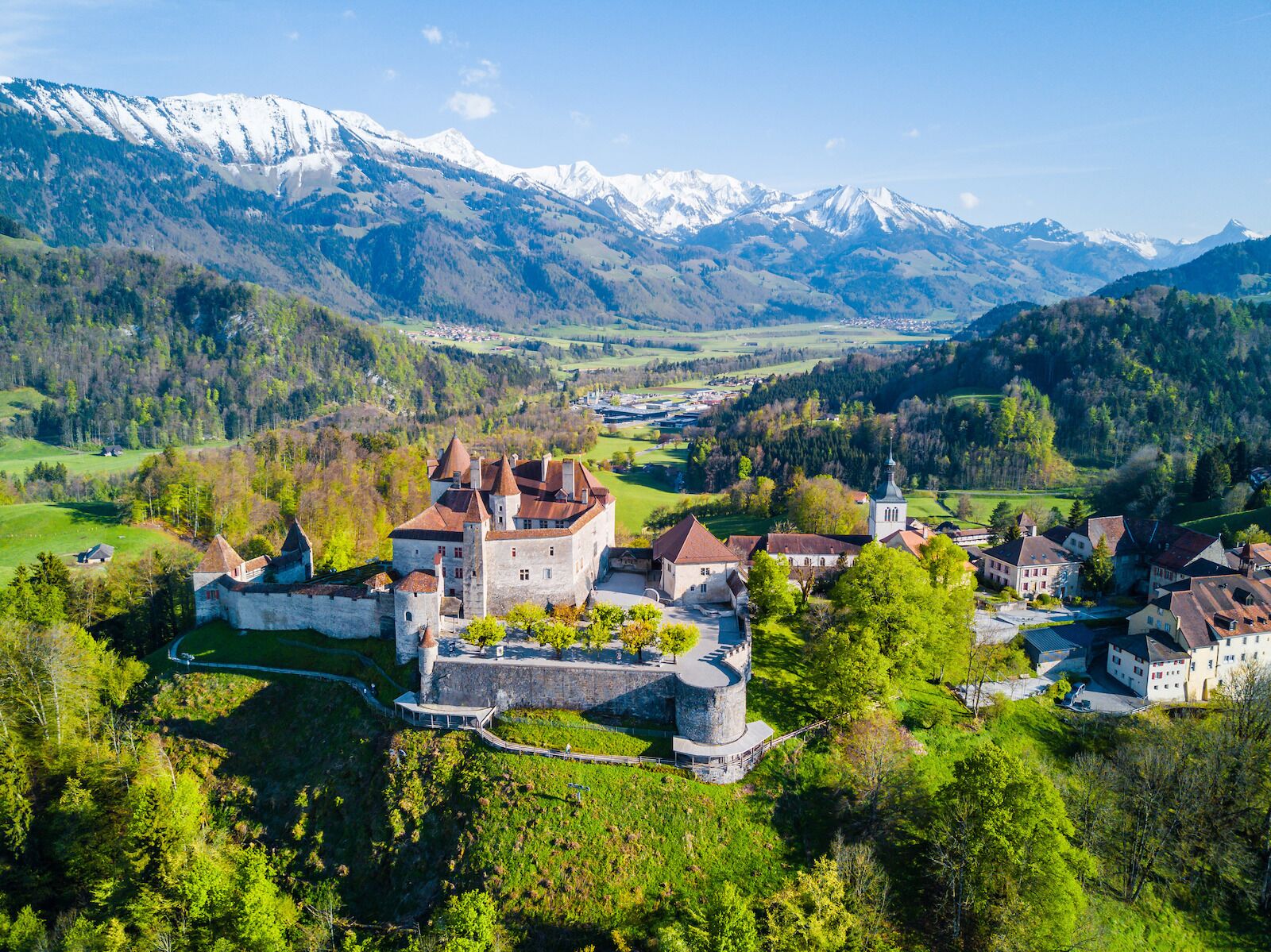 We include this tiny canton here, because if you love fondue, or just cheese in general, you need to visit the historic walled town of Gruyères, a delightful sight of its own, but made the more special by the Maison du Gruyère, where you can see this cheese being made. You can even check out cheese caves, visiting this charming Charmey region by bike, car, or with hiking boots.
Things to do in Graubunden Canton — Nature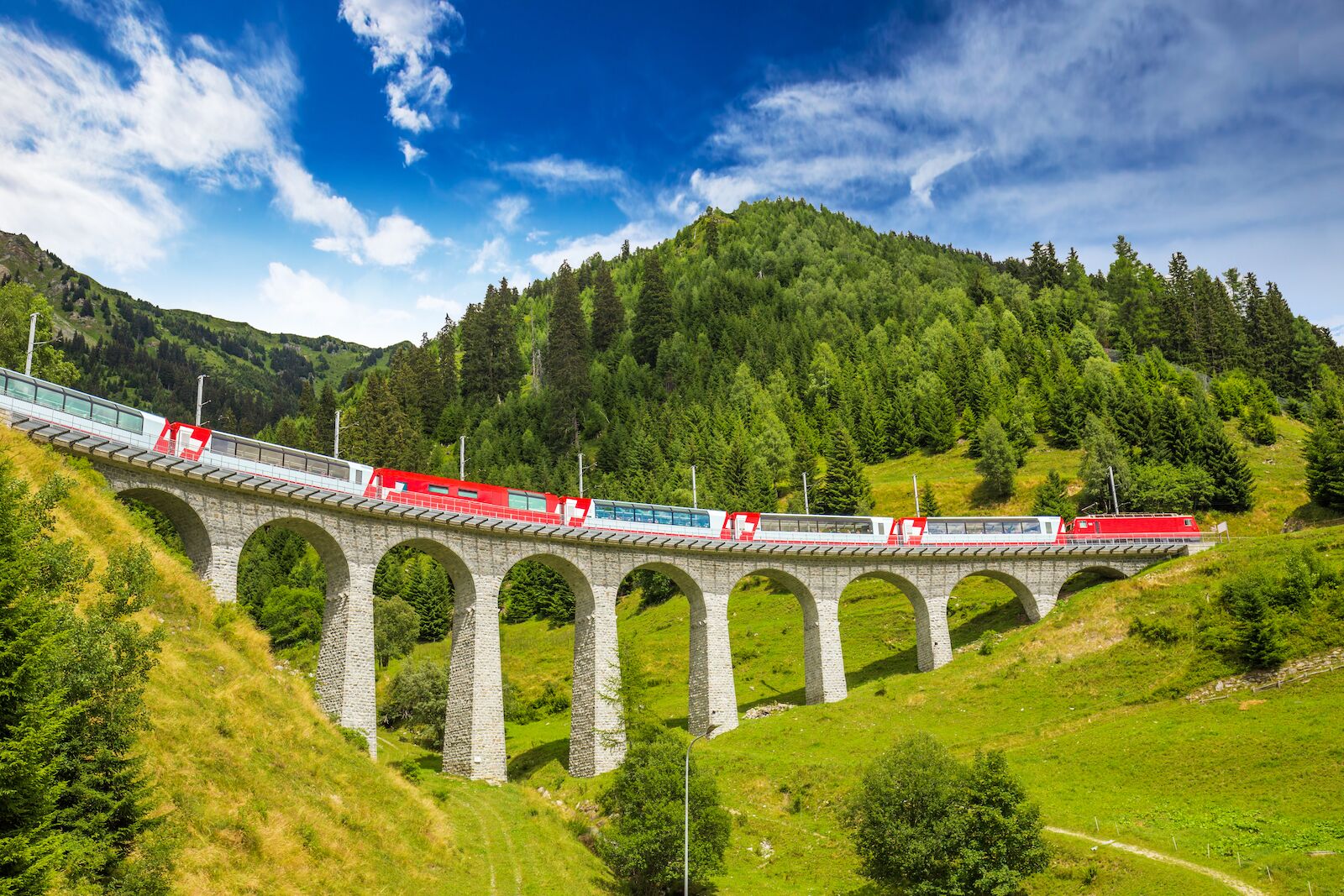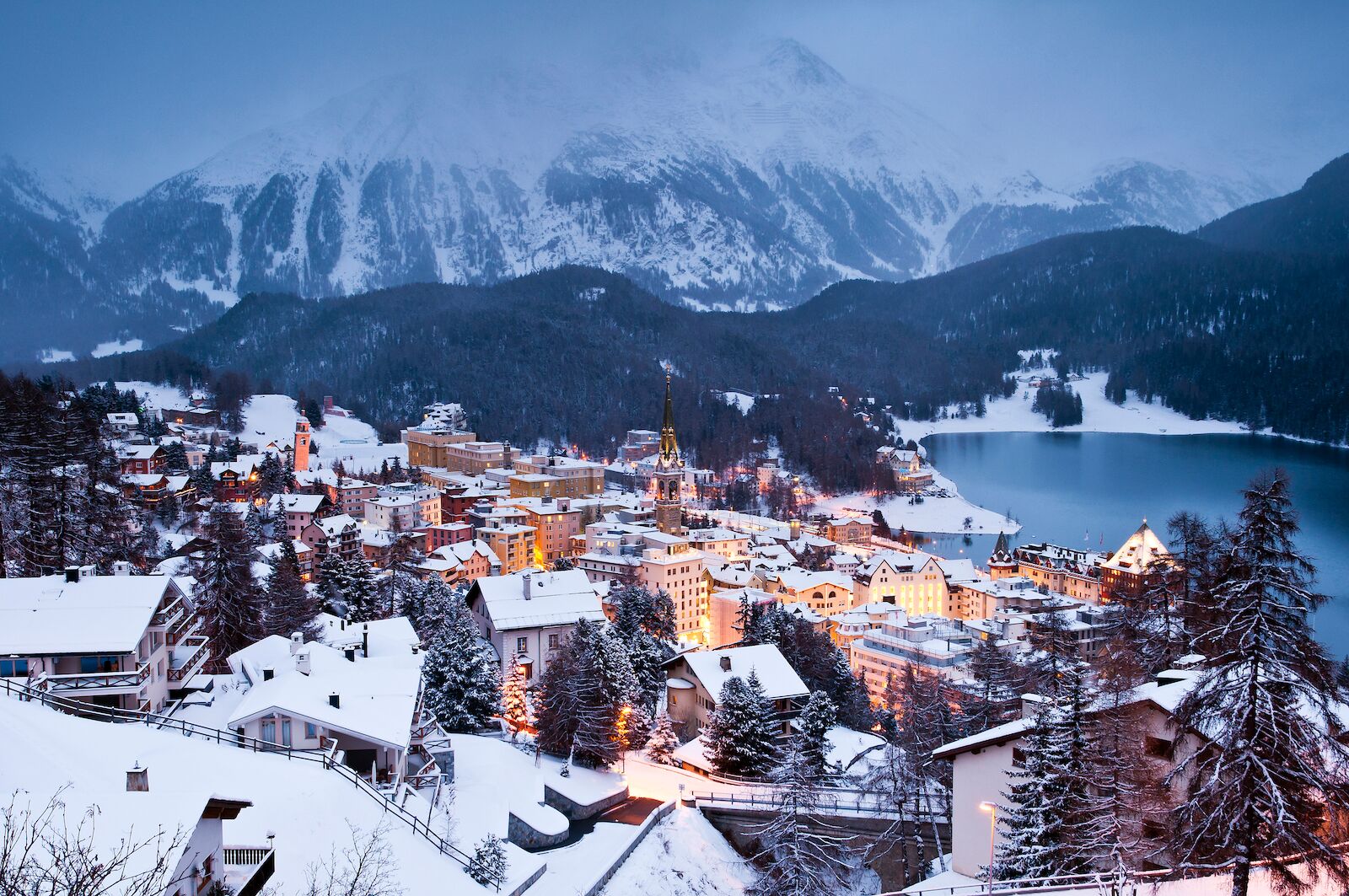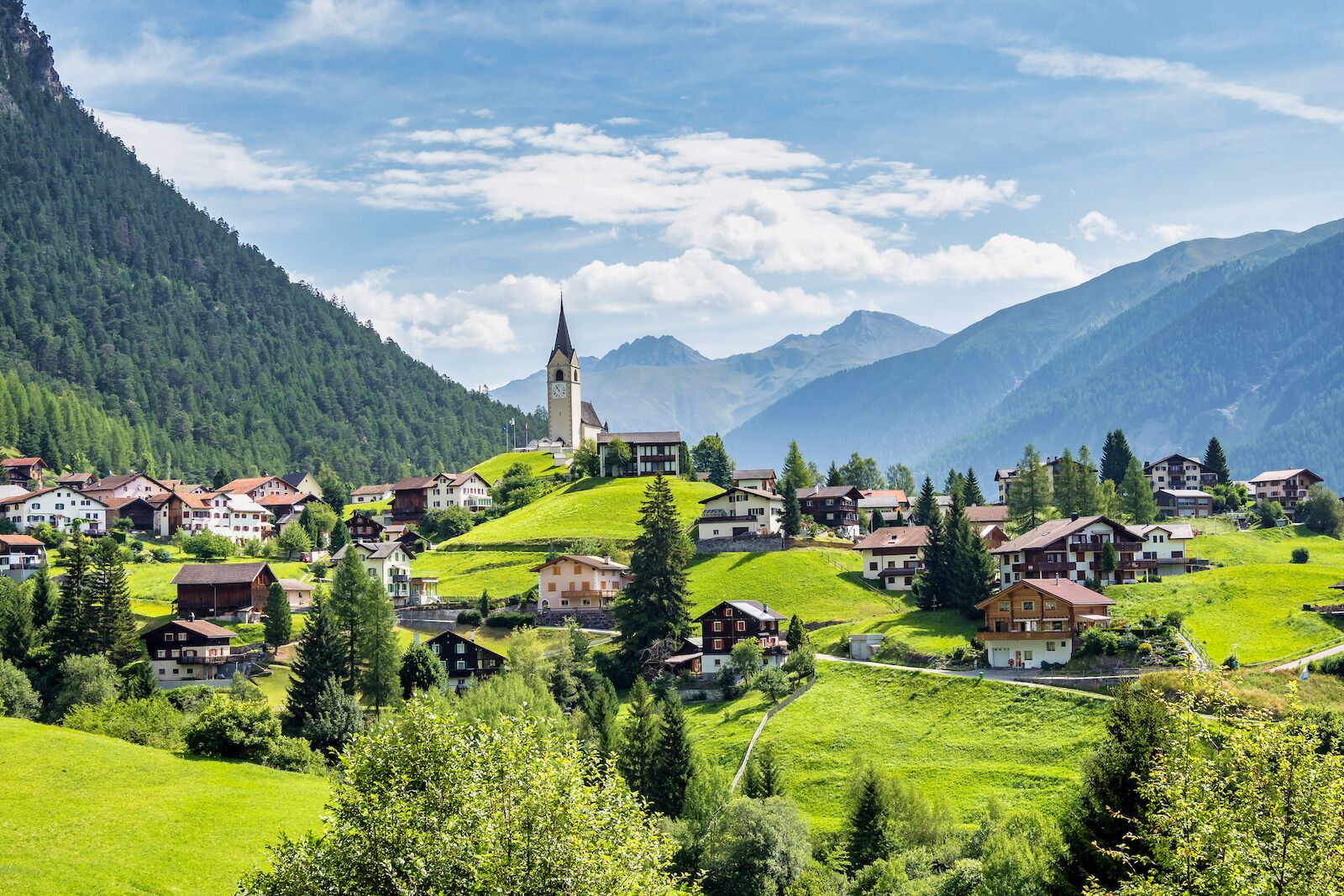 You may not know the name Graubunden, but you've certainly heard of ski towns like posh St. Moritz and Davos, where the world's elite hobnob every January during the World Economic Forum. Gruabunden, the largest canton by area, is also home to Switzerland's only national park, one of the most protected places in the Alps, with 50 miles of hiking trails and antlered chamois, ibexes, and red deer.
Graubunden is also the only canton where Romansh, a Romance language spoken by 60,000 people, is considered an official language, along with German and Italian. Graubunden is home to dozens of Switzerland's most picturesque towns, including Romansch-speaking Falera, located at the Flims-Laax ski resort.
Falera has more mountain appeal than Davos, which is too built-up, but the Klosters village side of the Davos-Klosters resort is charming. Likewise, while St. Mortiz — which for centuries attracted people to its healing mineral springs and 150 years ago began to draw winter visitors too — also has too much concrete these days, its grand Suvretta House St. Moritz, set apart on the mountainside, is a destination all its own.
Another worthy destination of its own is the Glacier Express railway from St Mortiz to Zermatt, which has the added bonus of taking you from the Graubunden Canton to Valais Canton. When traveling to Switzerland, you never have to choose just one beautiful canton.

More like this