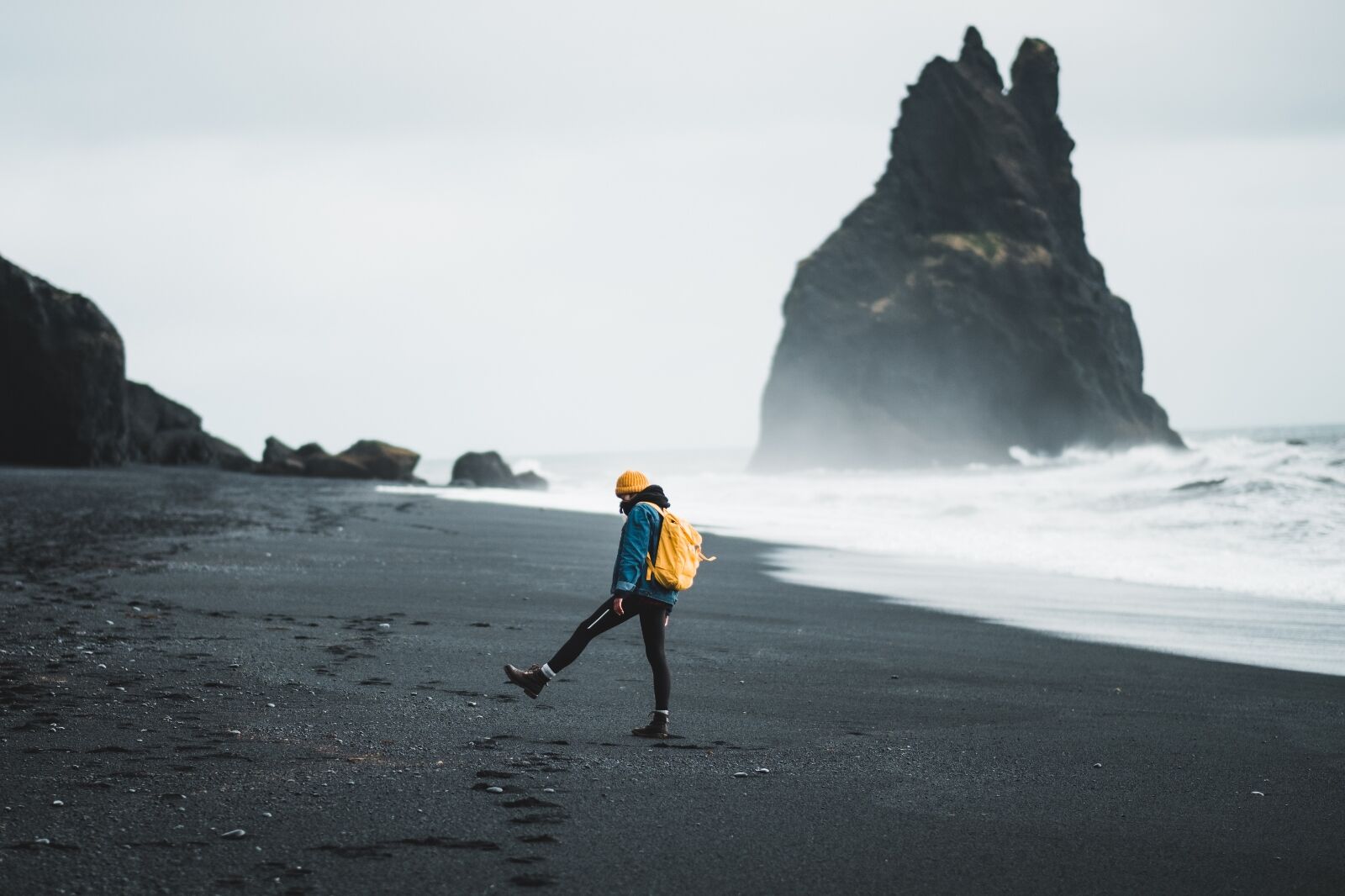 Travelers often struggle not only with choosing where to go but with deciding when to visit that destination. In Iceland, that decision is easy: there's never a bad time to visit. In the summer, you'll enjoy nearly 24 hours of sunlight, balmy weather, and ideal conditions for viewing the country's many waterfalls. The fall and spring bring a popping palette of colors, and fewer tourists to contend with on the roads. While you might think winter is the worst month to visit — as it often is, in many destinations — the colder months actually bring Iceland a magical coat of snow and frost. Winter is ideal for soaking in hot springs, seeing the northern lights, and seeing the country in a light many never do. When to visit Iceland, however, depends on what kind of travel experience you're looking for, and how your group prefers to experience Iceland. This is the best time to visit for every type of traveler.
The best time to visit for hiking
June — July
Big surprise — summer is the best time to visit a country for outdoor activities. And while that's the case everywhere it's especially true of Iceland. In a country known for its low temperatures and frigid winds, summer is the most comfortable time to visit. While "warm" in Iceland might equal "mild" anywhere else, these are still the best conditions for outdoor exploration, including hiking. All roads are open in the summer, meaning better access to trails that might otherwise be inaccessible. June and July are the best months for spotting marine wildlife like humpback whales, minke whales, blue whales, and even dolphins. Summer also means nearly 24 hours of daylight, which is never a bad thing (unless you're actually trying to sleep).
The best time to visit for hot springs
September — October
While Iceland's public hot springs, like the Blue Lagoon, are open year-round, its numerous hidden springs are most accessible and enjoyable in the early fall. Iceland has hundreds of small hot springs connected directly to the landmass' subterranean geothermal activity, and visiting in spring means easily accessing them while also avoiding the crowds. Fall is also the best time of year to visit the popular Blue Lagoon — and newer Sky Lagoon — as summer and winter tend to be the busiest, and less conducive to a relaxing soak.
The best time to visit for seeing the northern lights
October — March
There's one major requirement to have the best chance of spotting the northern lights, and that's a dark sky. While the lights are notoriously unpredictable, visiting during the winter gives you the highest probability of seeing them. These are the months when the sun sets earliest, and the skies are darkest. Willingly submitting to a darker Iceland trip with fewer daylight hours for exploration might sound counterintuitive. Still, the sight of the northern lights above Iceland's already awe-inspiring landscape will make it all worth it. Just make sure to layer up.
The best time to visit for budget travelers
November — April
Let's face it: Iceland is expensive. When you consider the cost of renting a car, paying for gas, and dropping the equivalent of $30 for a simple burger and a Kaldi beer, you might have to dip into your savings. That's why it's imperative for budget travelers to visit when airline tickets are the cheapest. You can't do much about the price of beer, but you can certainly choose not to spend a whole month's paycheck on a flight. The off-season in Iceland is typically late fall through early spring, so flying during those months would save you the cash you could otherwise spend on the Blue Lagoon, or on refueling your rental car for the sixth time. Early November and late March are particularly ideal, as the country isn't quite as cold and dark, yet you can still reap the benefits of off-season pricing.
The best time to visit for festivals
June — September
With good weather comes the festival season. If you're looking for a blend of Iceland's natural beauty and its annual traditions, visit between June and September. Icelandic National Day is probably Iceland's most important celebration. Commemorated in June, it marks Iceland's independence from Danish rule and is celebrated with carnival parades, marching bands, and a traditional poetry recitation.
The Secret Solstice Festival is another June celebration, taking place each year on the longest day of the year. Everyone stays up late to see the midnight sun, and the party continues through the night until daylight appears. Unsurprisingly, it's one of the wildest nights in Iceland if you're looking for nightlife.
In August, Icelanders celebrate Pride, which largely takes place in the capital of Reykjavik. The weeklong festivities include parades, costume competitions, seminars, and lectures. On Saturday of Pride Week, the whole city is painted in rainbow colors, which serves as a backdrop to the largest parade of the week.
The best time to visit for intrepid explorers
November — February
If comfort is of no concern, and your sole objective is to experience Iceland in all its rugged, brutal glory, the winter months are calling you. Sure, you could rent a car, drive the Ring Road, stop at all the waterfalls, and call it a day, but the "real" Iceland (some might argue) is an Iceland discovered off the beaten path. Winter is the perfect time to lace up your crampons and explore the Jokulsarlon glacier lagoon. As you hike across the glittering ice with views of the snow-covered landscape, you'll feel a sense of adventure you just can't get from inside a car. To truly tackle Iceland at its most wild, venture off the Ring Road on a snowmobile. Iceland's highlands are seldom explored by visitors, but offer some of the most stunning scenery in the country — and nothing beats zooming across frozen fields and lakes with snow-capped mountains in the distance.