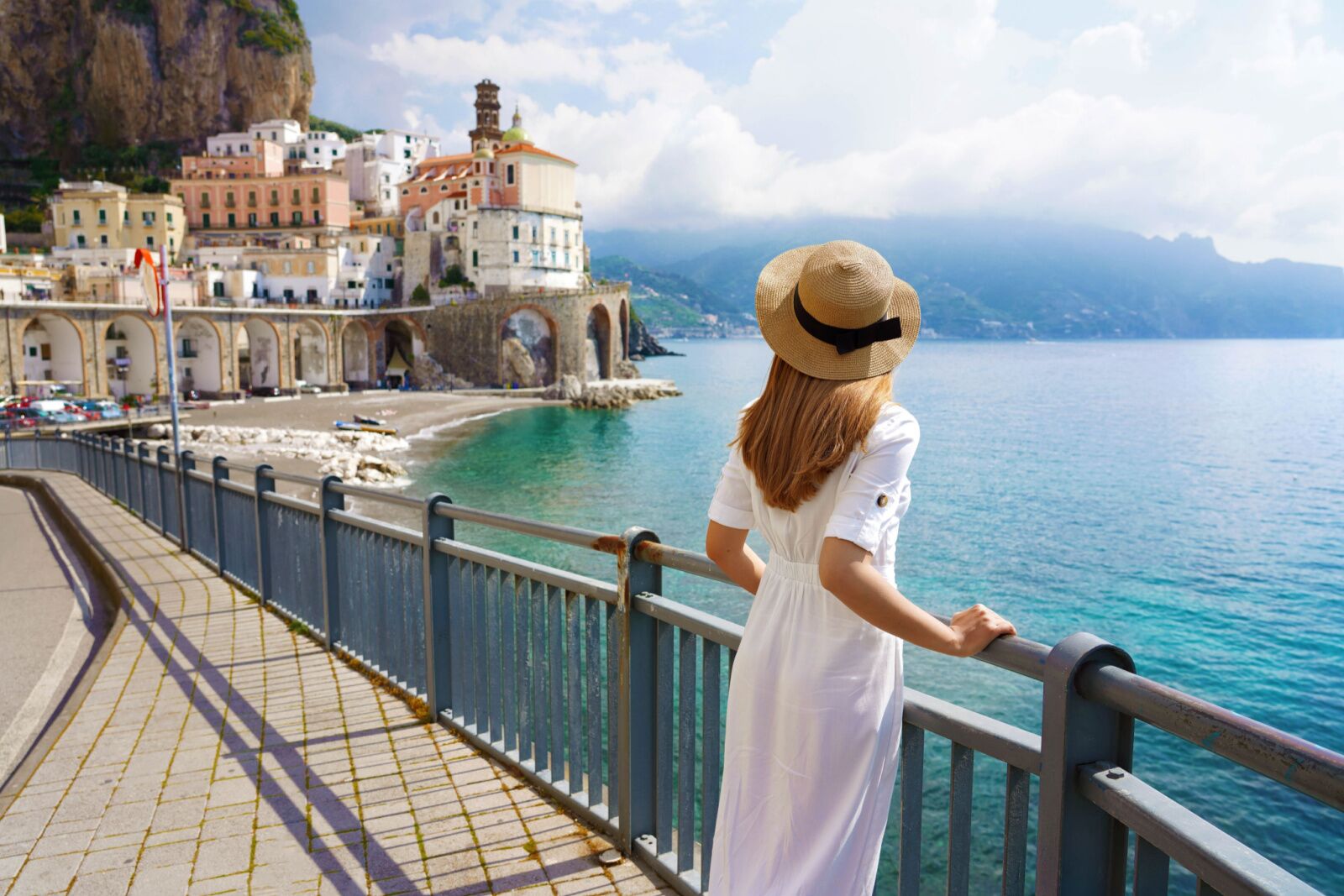 If you're starting to think about a trip to Italy and wondering when you should go, you'll get lots of advice. Don't go near this place in the summertime. It rains all spring in that town. This city is glorious in October. But the truth is, almost anytime is a good time to visit Italy, depending on where you go and what you plan to do.
But to take some of the mystery out of your trip planning, use the guide below to figure out the best time to visit Italy based on the experiences you're hoping to have.
For city sightseeing: winter and early spring
If you're anything like the average traveler, the combination of stifling heat and elbow-to-elbow crowds can be a sightseeing buzzkill. So if Rome and Florence are on your agenda, the best time to visit Italy will be January, February, and March, when the crowds are much more manageable — so long as you're there after New Year's and before Easter. In both cities, the weather during that time can vary from bright, chilly, and sunny to cold and rainy, though snow and truly brutal weather are unlikely in either place. In Rome, especially, the absence of crowds makes the winter months a fine time to explore the city.
In the northern cities of Venice and Milan, the weather will be less cooperative and could be foggy, rainy, and bone-chillingly cold thanks to the humidity. But you'll likely find the iffy weather a fair trade-off in exchange for the elbow room, especially at top-tier attractions like the Colosseum, the Uffizi Gallery, or in Venice's narrow passageways.
The downside to city sightseeing in the winter is that it gets dark early — by 5 PM or so on the shortest days — and outdoor attractions will adjust their hours accordingly. But that's just an excuse to start aperitivo hour a little sooner.
For beaches: June and September
Now here's a tricky one. July and August see the most reliably hot, sunny days, which means you're virtually guaranteed some quality time with UV rays and warm (okay, warmish) ocean water for swimming.
But the best time to visit Italy for beach-goers is also the worst time of year for going to the beach in Italy. That's because all Italians (and a good percentage of Europeans) converge on beaches up, down, and around the boot. Even harder-to-reach destinations, like the remote beaches of Sardinia's Golfo di Orosei (Gulf of Orosei), are packed. Hotel and vacation rental prices are at a premium, and it's hard to find a room or apartment without a one-week minimum reservation. Car traffic in beach towns is at a standstill, restaurants are overwhelmed, and beaches have only matchbook-sized sections of free sand. In a word: ugh.
The solution? Book an Italian beach vacation for June or September. There's still enough of a beachy vibe in these months, minus the masses and high-season price tags. The further south you go, the better your chances of warm weather and seas tolerable for swimming into the fall. In Sicily and on the southern Pelagie Islands of Pantelleria, Lampedusa, and Linosa, it's possible to swim into October.
For mountains: Late spring, June, and October
If you're not sensing a theme here yet, it's this: shoulder season. As with Italy's beaches, the country's mountain destinations are best enjoyed when everyone and their brother aren't there. There are two peak seasons in Italy's Alps and Dolomite ranges: summer and winter. Planning your trip to avoid the busiest periods (July through September for summer sports and December through mid-March for winter pursuits) means you'll sacrifice a little in terms of weather and trail (or snow) conditions in exchange for lower prices and fewer crowds.
In these northern ranges, you can likely engage in some winter sports into early April, depending on that year's snowfall and temperatures. This writer lives in Italy and snowshoed at Madonna di Campiglio in the Brenta Dolomites well into April last year.
If you visit the mountains in June instead of later in the summer, you'll find crispier weather but still plenty of that heart-soaring summer beauty — meadows blooming, brooks a'babbling, and hiking trails shaded with new foliage. It's the best time to visit Italy if you can plan your trip around outdoor adventure rather than beaches and cities.
In the fall, there's a shorter window of shoulder-season opportunity, largely because many accommodations and gondolas close from mid-to-late-October through early December. But if you can squeeze in a trip at the end of September or the beginning of October, you'll have dodged the school-age crowds and be able to enjoy the more relaxed last hurrahs before seasonal closures. (Note that many of the same businesses that close for a few weeks in the fall also close from May through early June.)
If you set your sights farther south to the Apennine Range as it runs through Abruzzo and points further south, take heart: it's never as crowded there, though winter snow and snowsports are no longer a given.
For seasonal cuisine: October and November
One of the great pleasures of a vacation to Italy is dining on seasonal, regional cuisine. And there's absolutely no better time to do this than autumn, when Italy positively bursts with fresh-picked and foraged delights that are either unavailable or just not quite the same as any other time of year.
The best time to visit Italy for olive-oil aficionados is surely fall, when connoisseurs can rejoice at bright green EVOO (extra-virgin olive oil), which, in its freshly pressed form, has a spicy bite to it. Sink your teeth into a piece of bruschetta con olio nuovo (with new oil) and prepare to be transformed. Harvests start in late October, and most olive groves are from Tuscany south through Puglia and Calabria, or on the islands of Sicily and Sardinia. If you buy oil to take home, be sure it's from the current year's harvest.
If fungi are more your fancy, fall is also the best time to visit Italy. Autumn's frequent rainy days, interspersed with sunny ones, create the right environment on the forest floor for Boletus edulis, better known as porcini mushrooms, to spring forth in abundance.
If you're not in the mood to traipse through the woods in search of your next meal, you'll find these prized mushrooms in plates of pasta and risottos, as hearty soups, fried as appetizers, or topping meat dishes on menus everywhere throughout the country.
The last of the culinary big three of the Italian autumn are truffles. These underground fungi are known for their pungency and persnicketiness — they'll only grow in certain types of soil, under certain trees, and in certain seasons and regions of Italy. From September to December, expect to find delicate white truffles from Piedmont, Tuscany, Umbria, and Le Marche being shaved over plates of pasta, eggs, and meat. They're more aromatic and flavorful and harder to find than summer's black truffles. And for many foodies bound for Italy, they're reason enough to make the trip.