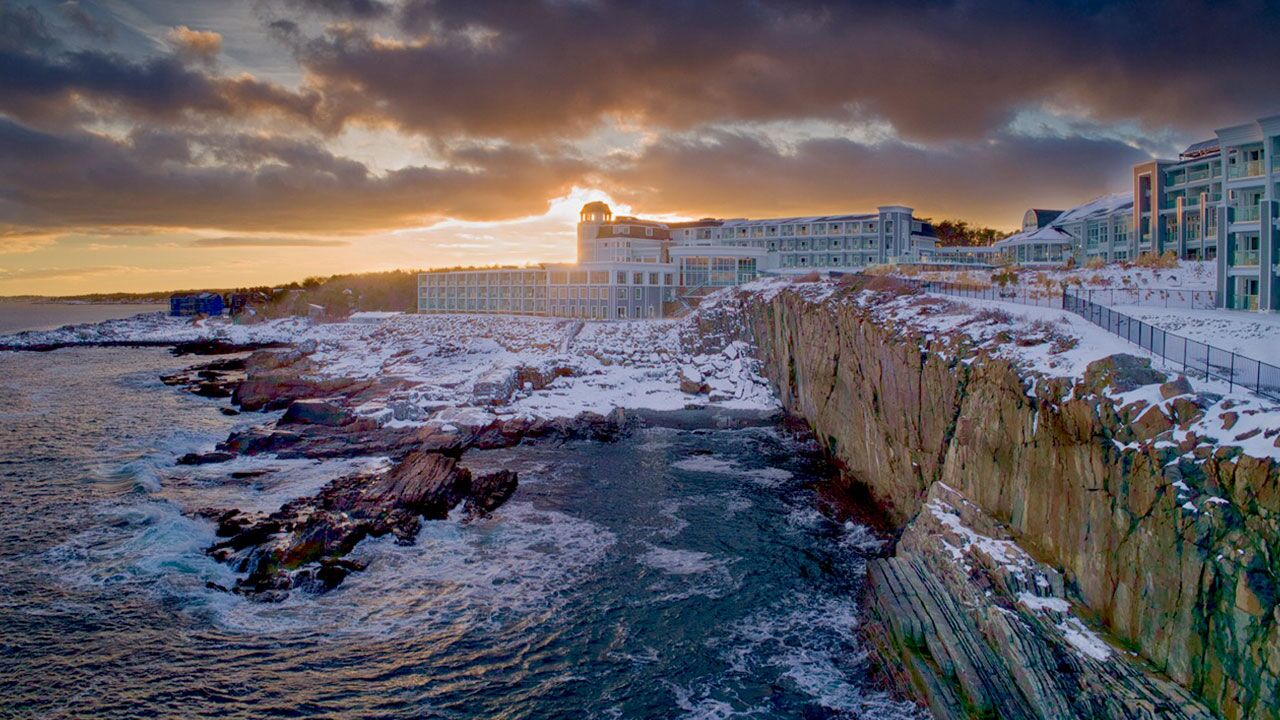 Driving up to Maine, you'll likely be surrounded by license plates bearing the state's iconic nickname: Vacationland. The moniker conjures daydreams of lake houses and camping trips, of tubing down the Saco River and hopping along the coastal rocks, hiking in Acadia National Park, sailing onboard a Windjammer, and laying out on the beach. Vacationland is instinctively linked with summer. But it shouldn't be.
Maine in winter means less tubing and more hot tubbing, less tanning and more local shopping, and trees covered by glittering frost rather than colorful leaves, all of which can be enjoyed from Cliff House, a sprawling yet secluded resort perched on wave-battered cliffs. Cliff House caters to guests year round, and it's immediately obvious why — there's no better place to base yourself for enjoying Maine's winter magic, and as you indulge in the resort's amenities, the concept of seasons melts away entirely.
We hope you love the hotels we recommend! Just so you know, Matador may collect a small commission from the links on this page if you decide to book a stay.
Cliff House is Maine in Miniature
I'm usually a believer that luxury hotels aren't worth it. While they almost always deliver a premium hospitality experience, the exorbitant price tag just doesn't match what you're actually getting. It's like paying $160 for a cut of steak at a fancy restaurant vs. $40 for steak at Texas Roadhouse. Does the fancy steak taste better? Of course. Does it taste $120 better? Absolutely not. When I stayed at Cliff House, I realized: sometimes the expensive steak is worth it.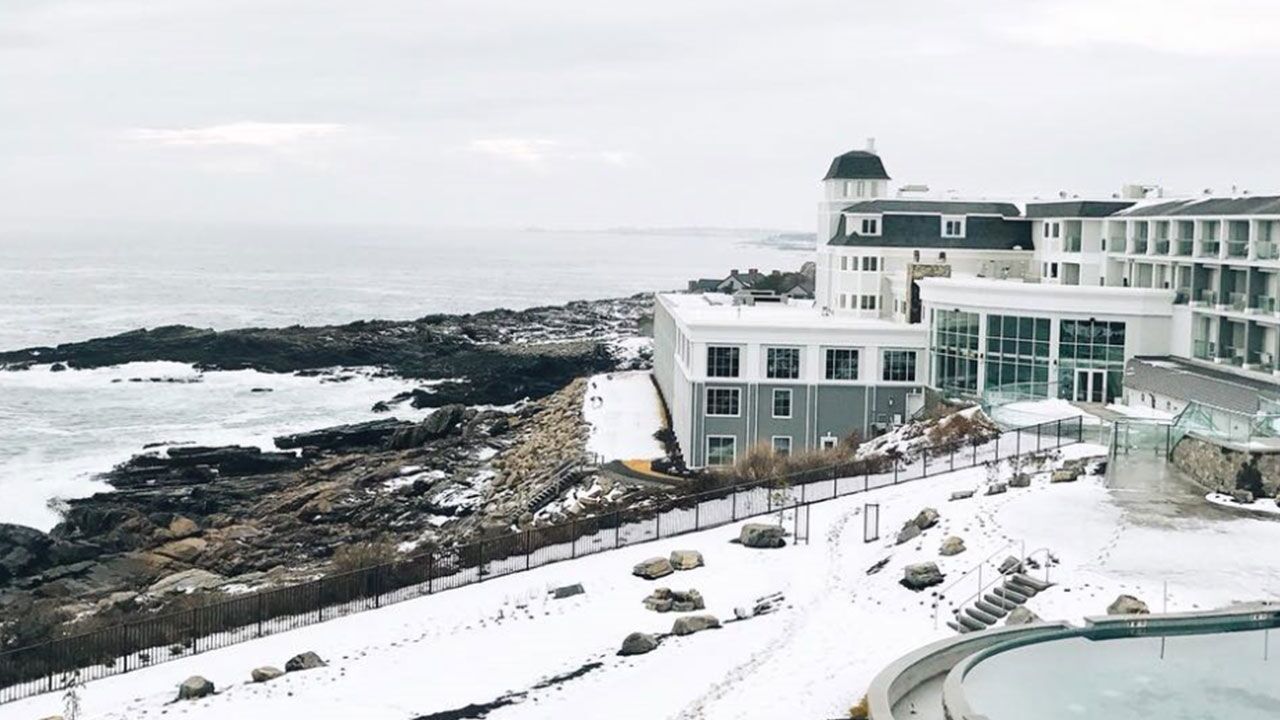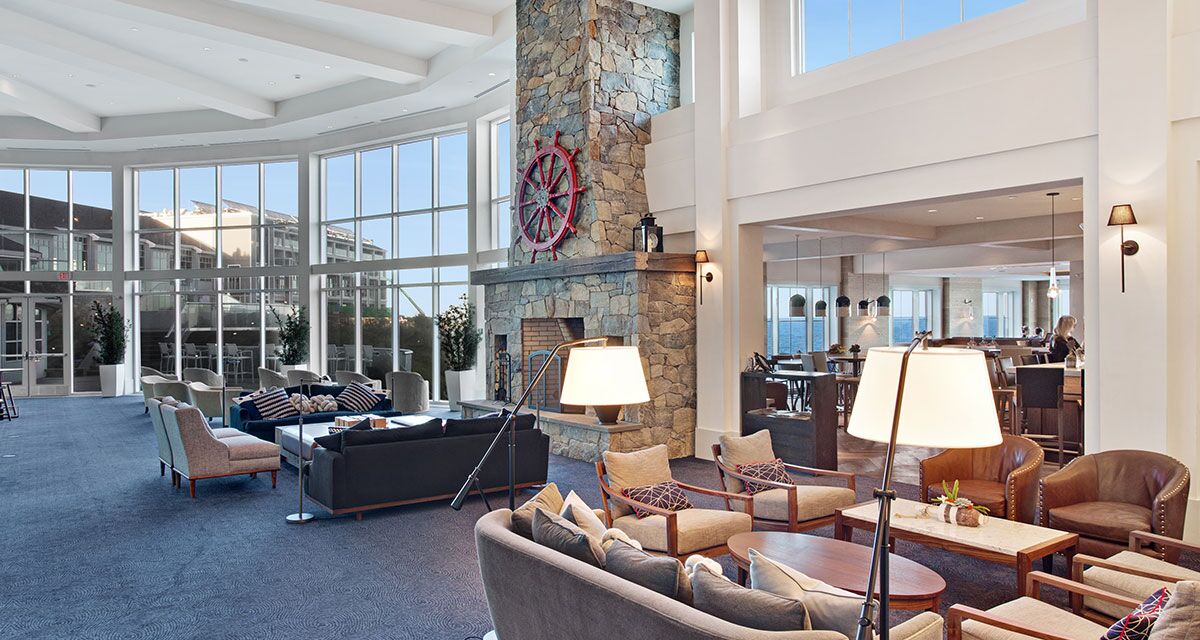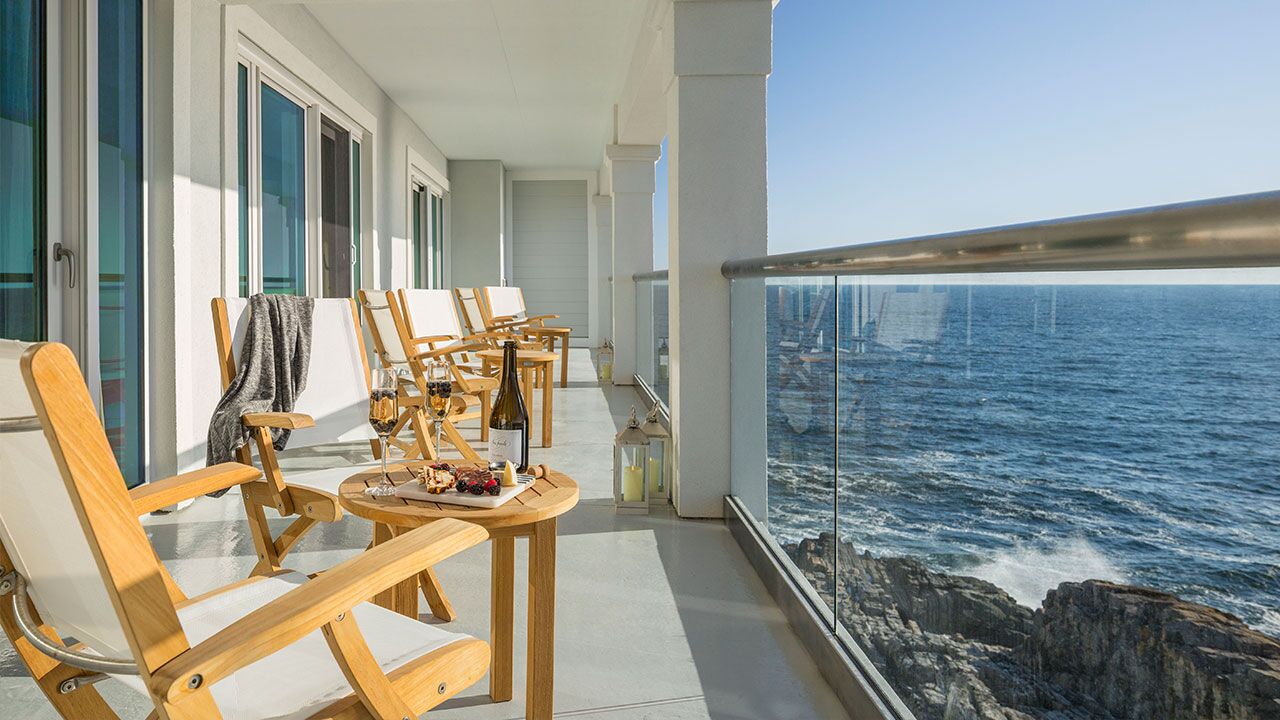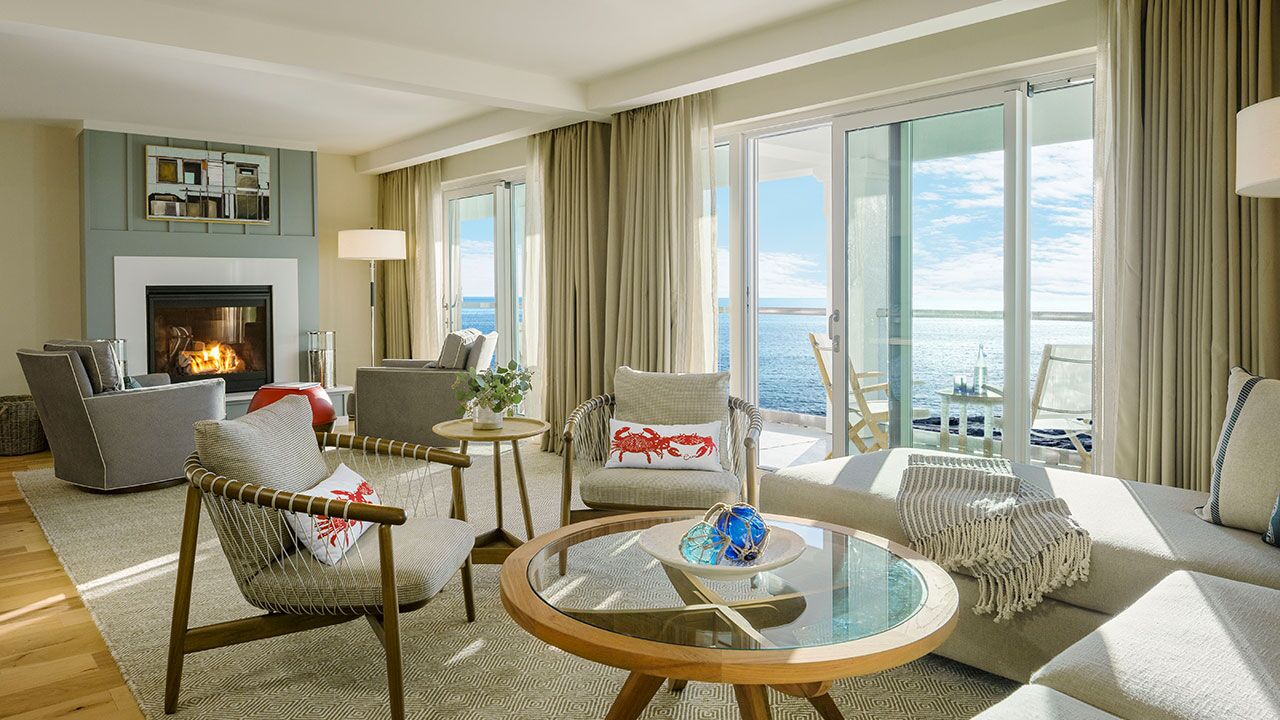 Cliff House is in Cape Neddick, just 15 minutes from York, an hour from Portland, and a five-minute drive from Ogunquit. But really, the resort is a world unto itself. When you first step through the doors of the 266-room property, it feels a bit like stepping onto a boat. The maritime aesthetic, from the wall hangings to the carpeting and the throw pillows, is remarkably immersive. It also helps that an epic ocean view smacks you in the face right away, courtesy of a massive floor-to-ceiling window. The seafaring theme continues when you reach your room, many of which feature small balconies — almost like cruise ship staterooms — where you can watch the waves crash against the cliffs.
If you're bold enough to attempt a winter hike, or even just brave the resort's breezy and scenic walking trail along the cliffs, you'll probably want to take advantage of the Seaside Sanctuary spa afterwards. Offering a large choice of treatments such as massages, manicures, hydrafacials, and more, all surrounded by stunning ocean views, there's something for everyone here — even if (like me) you're a spa newbie.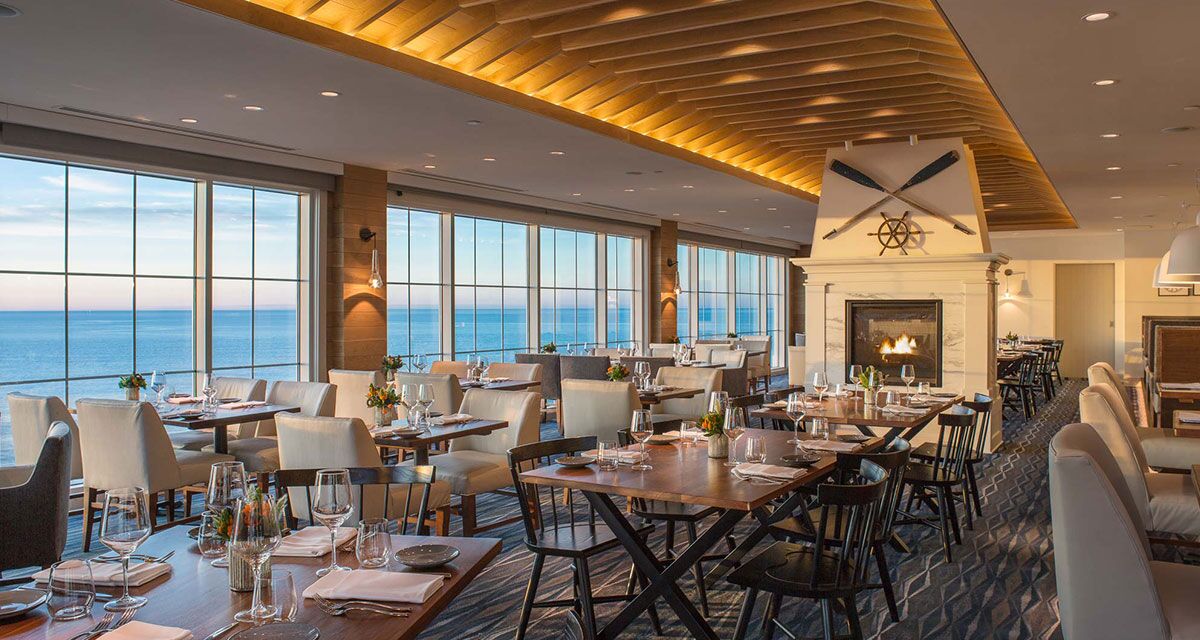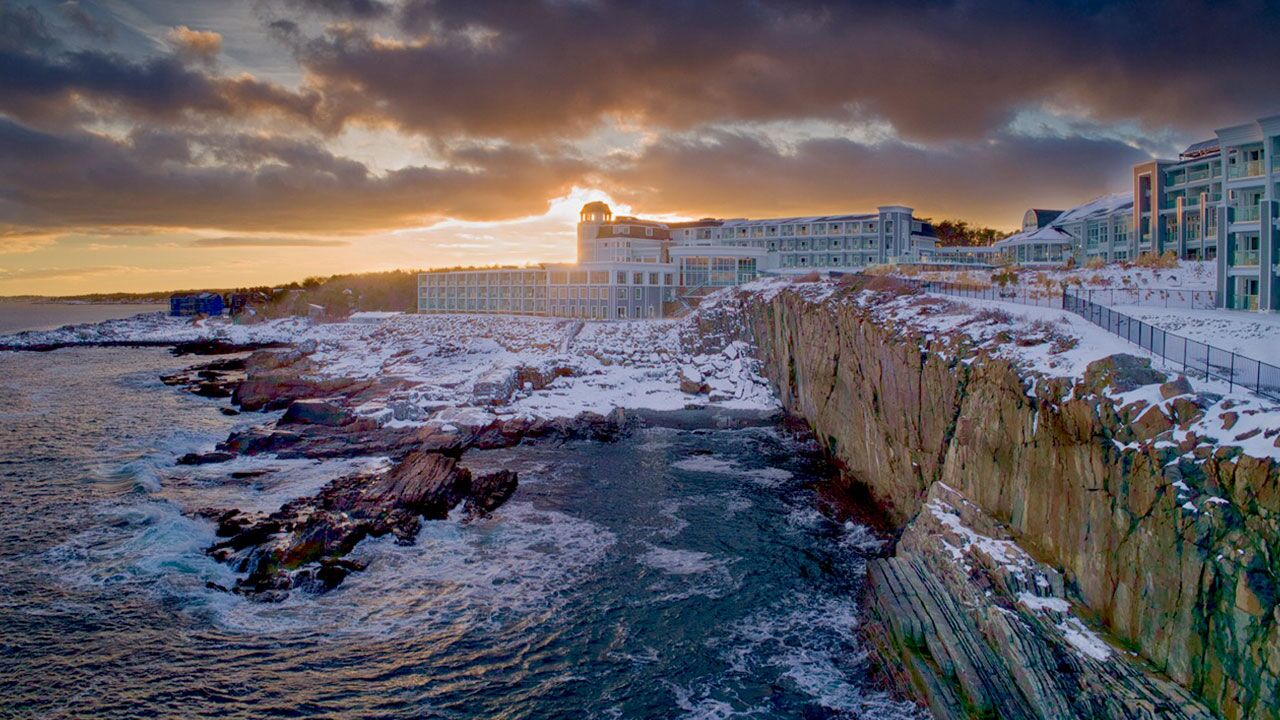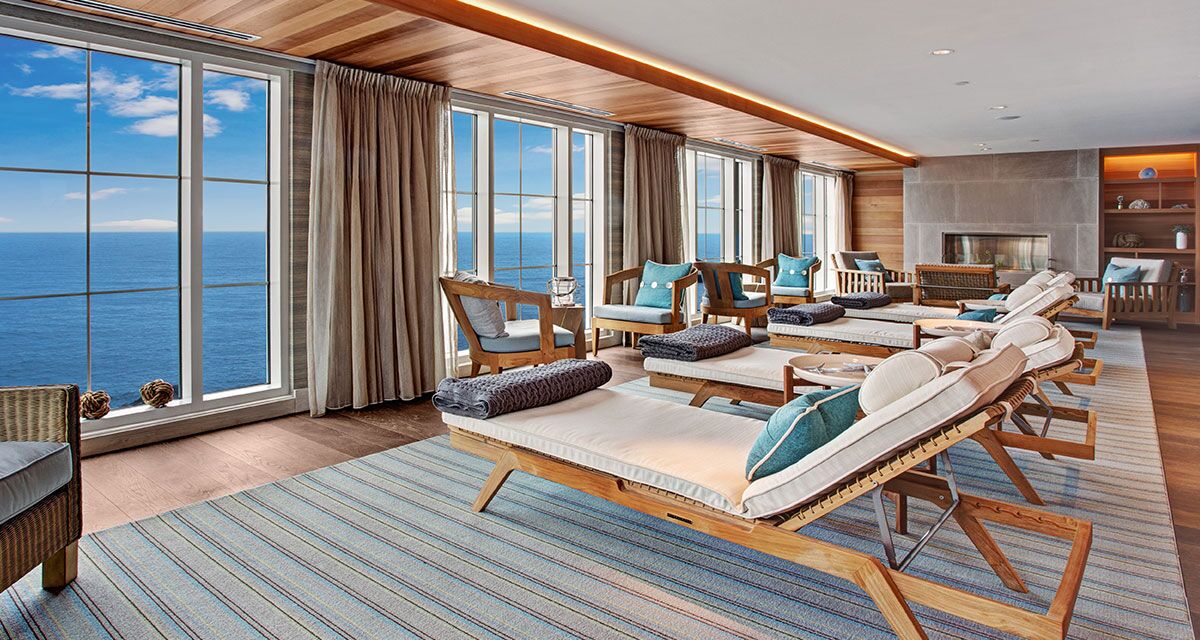 Cliff House is perhaps best known, however, for its world-class restaurant. The Tiller manages to be upscale and stylish while still feeling like your living room. The menu is a smorgasbord of Maine's signature culinary scene, and includes oysters, lobster rolls, salmon, scallops, and whole lobster. I'm not ashamed to admit I got the lazy man's lobster (pre-shelled), and though it wasn't my first Maine lobster, it was easily one of the best.
The Tiller isn't the only restaurant on the premises, with Nubb's Lobster Shack offering a more casual dining experience. Styled after a classic Maine lobster pound, Nubb's specializes in everything lobster. That means whole lobster, lobster rolls, lobster totchos (Their version of Tater Tots with lobster meat), and more. It's conveniently located right next to the outdoor pool and hot tub, so you can take a warm plunge once you've dispatched your lobsters. In the winter, Nubb's also offers Cliffside Igloos (transparent dome-like tents) from where you can dine al fresco with an unparalleled view, but without the chilling wind.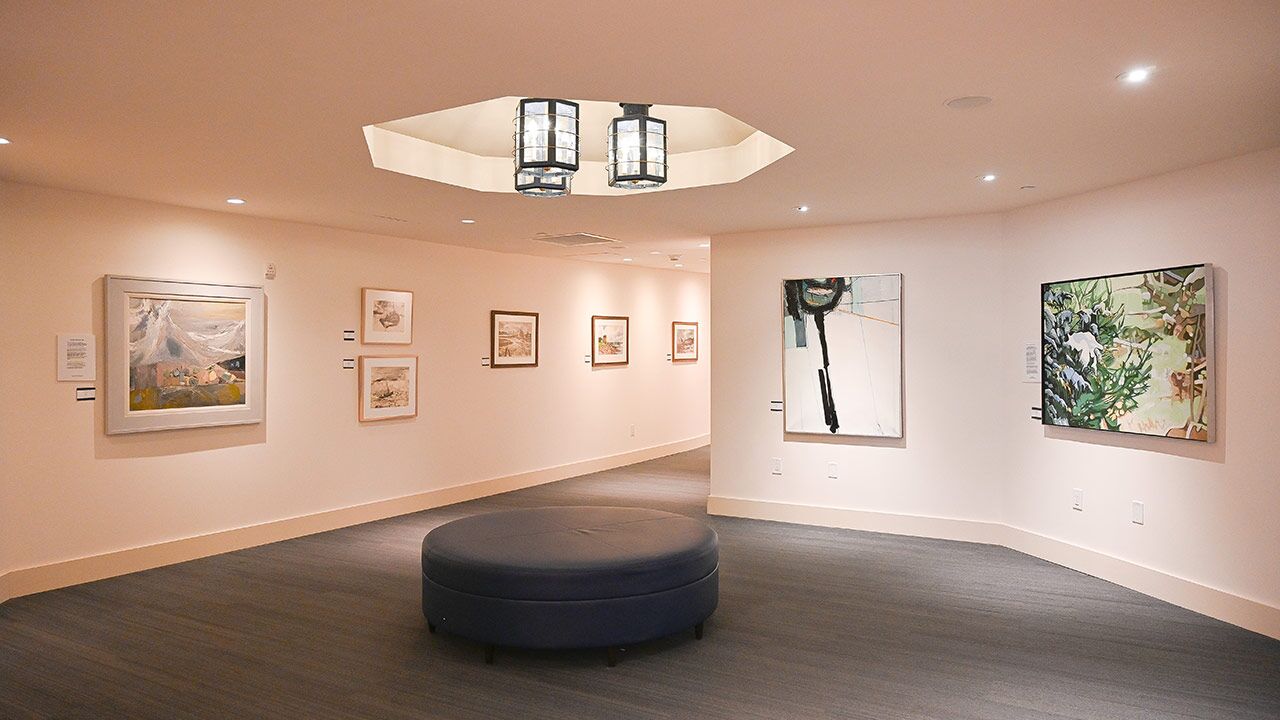 The indulging doesn't have to end once the restaurants close, however. Wine and champagne can be ordered to your room for those in the mood for a nightcap, and in-room charcuterie boards are the perfect cure for a late craving.
And there's more than just food to keep you on the premises. While you certainly shouldn't skip an excursion into town, you don't even need to leave the hotel to get a taste of Maine's local art scene. The Gallery, curated by Chris Caravello, is part of the Ogunquit Art Colony. Located right below the reception desk and next to The Tiller, The Gallery contains 50 pieces from local contemporary artists in a variety of mediums. You can peruse the gallery on your own or take a group or private tour.
While no responsible travel writer would recommend staying in your hotel the entire trip, Cliff House is truly Maine in miniature. Whether the cold's keeping you indoors or you just need a weekend of R&R, the local art displays, the spa, the freshly-caught lobster, and the strolls along the ocean make the resort a microcosm of southeastern Maine.
The magic of small-town Maine is next door to Cliff House
That said, you should definitely still leave the hotel. Venturing into Ogunquit takes just five minutes by car from Cliff House, and it's absolutely worth it for the sheer natural beauty and the arts and culture scene.
Anyone visiting Ogunquit for the first time should start by walking Marginal Way. This 1.25-mile path winds along the cliffs, with views of the ocean and access points to the beaches below. It runs from The Sparhawk Oceanfront Resort to Perkins Cove, where the lobster boats come in. Sure, the summer breeze is easier on the skin than the winter gusts, but in winter you'll have the path all to yourself, free from the throngs of tourists that descend on the viewpoints during the high season. You might not be in the mood for a beach day in December, but you can walk the quiet beaches, or skip from stone to stone along the rocky shore like you used to do as a kid.
When it's time to head back into town, make the most of Ogunquit's arts and crafts scene. The small town of just under 1,000 residents is home to multiple art galleries and craft shops, including Art & Soul, Abacus, and Barn Gallery. If you want to bring a souvenir home, Revelations Gift Shop, located in an old church, is the place to go. The shop specializes in quirky, handcrafted goods ranging from ceramics to paintings, as well as holiday gnomes. Lots and lots of holiday gnomes.
No, not as many bars and restaurants are open in winter. No, you can't lay out on the beach, or dine al fresco at a clam shack. But you can have something even better: a stroll down a quiet small town street or cliffside path. You can peruse a local craft shop at your own leisure, without vying for that last lighthouse print with other tourists. Or you can let your winter woes melt away at Cliff House, where seasons seem to stand still. Visiting Maine in the winter will completely redefine, and expand, what Vacationland means to you.