With hikes encompassing the easy-going Ocean Path through to the spine-tingling Beehive Trail, Acadia National Park is where you'll find some of the finest hikes in the US. Occupying the eastern section of Maine's Mount Desert Island, the park enjoys dramatic coastal scenery and contains the highest peak on the North Atlantic seaboard. Our pick of the Airbnb Acadia National Park scene puts you right in the heart of the landscape.
Traveling to New England? Check out Matador's New England accommodations guides:
We hope you love the Airbnb Acadia National Park vacation rentals we recommend! Just so you know, Matador may collect a small commission from the links on this page if you decide to book a stay. Listed prices are accurate as of the time of publication.
Bar Harbor Airbnbs
Cozy downtown oasis – steps to the waterfront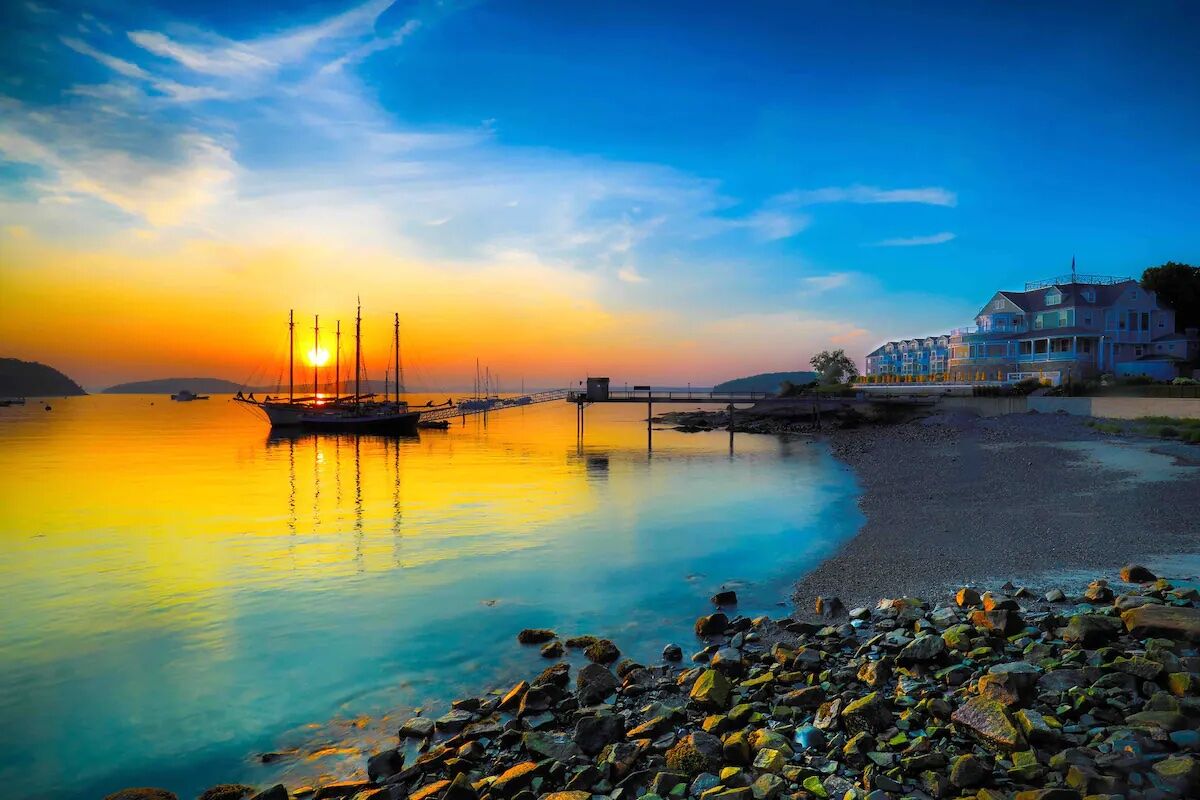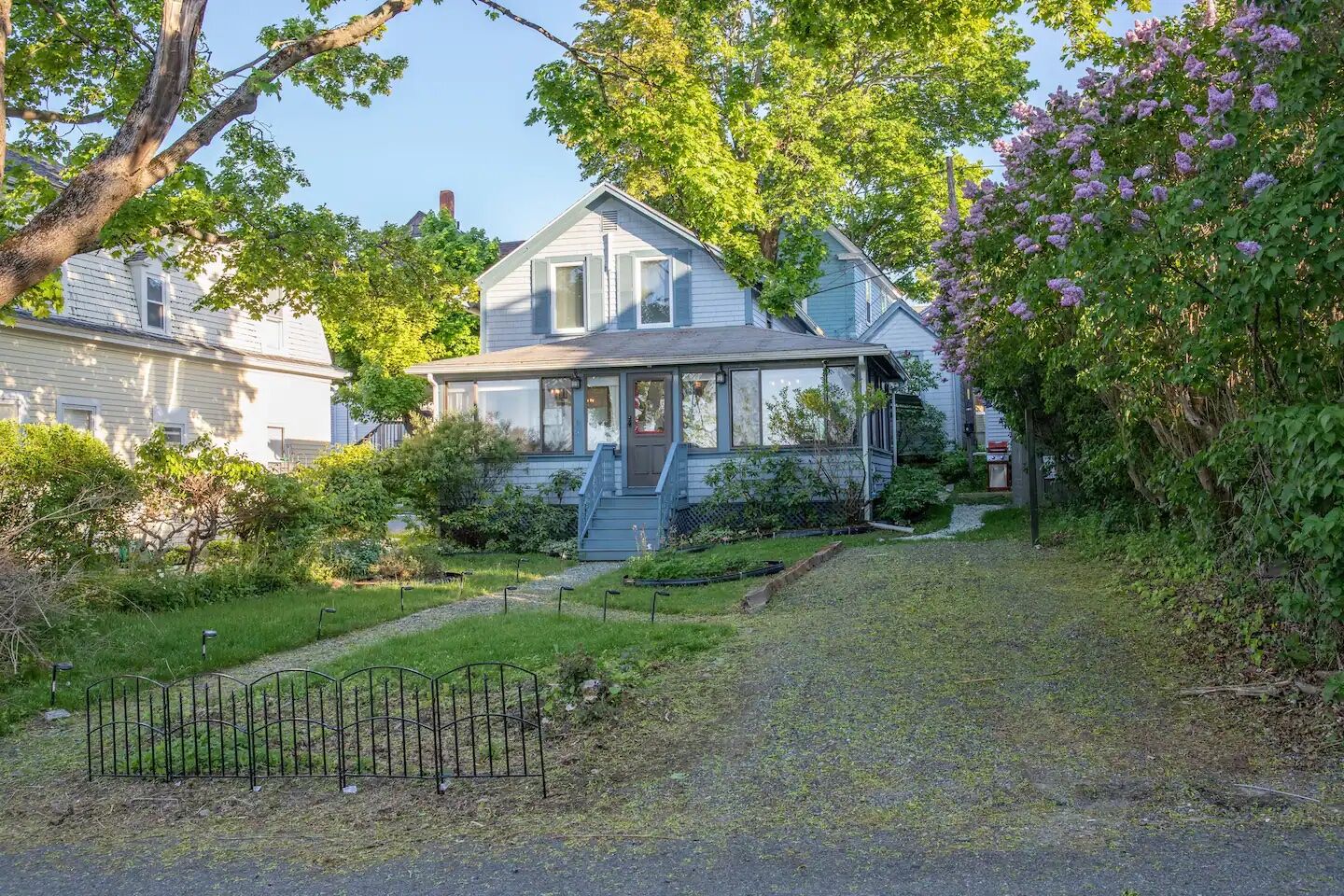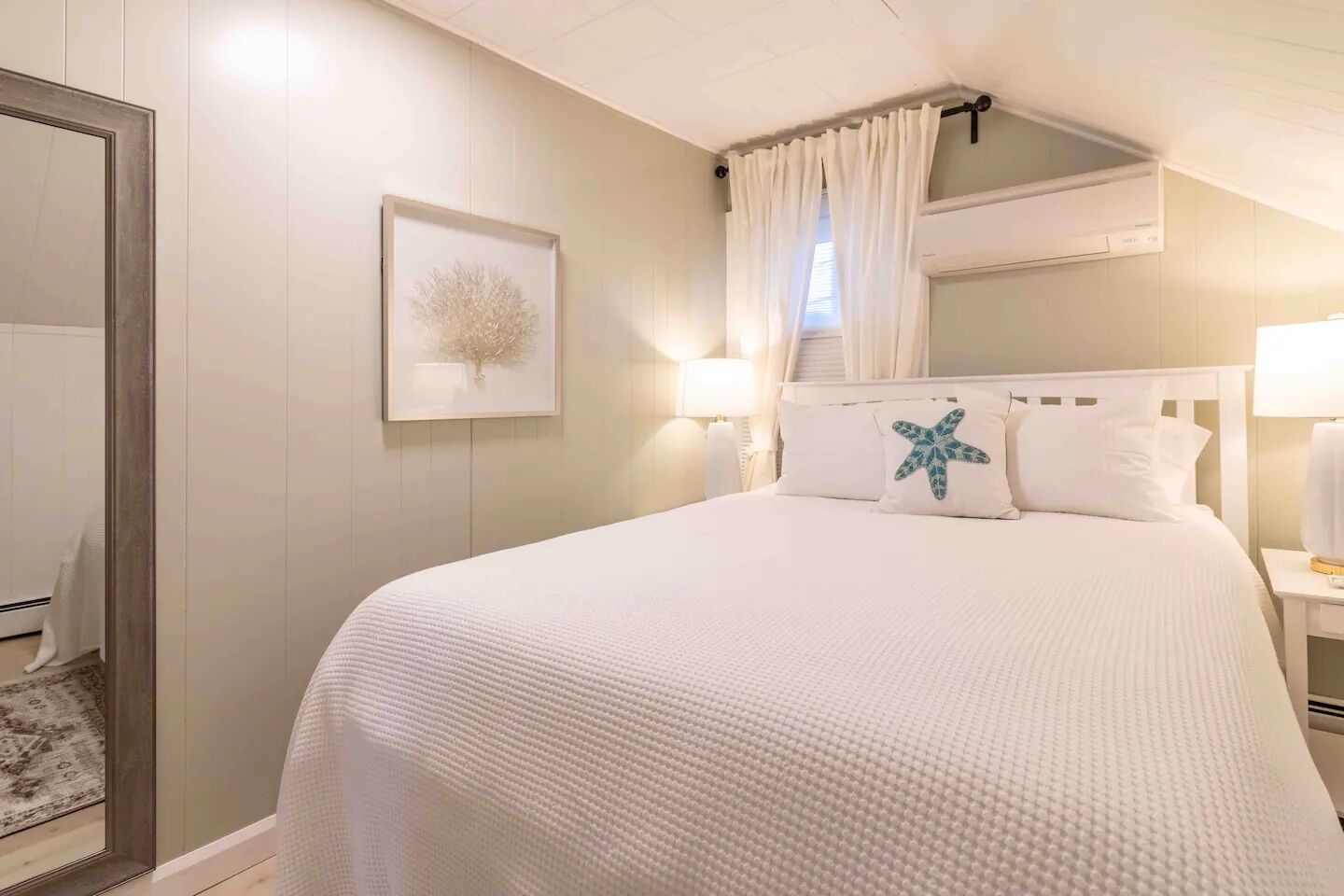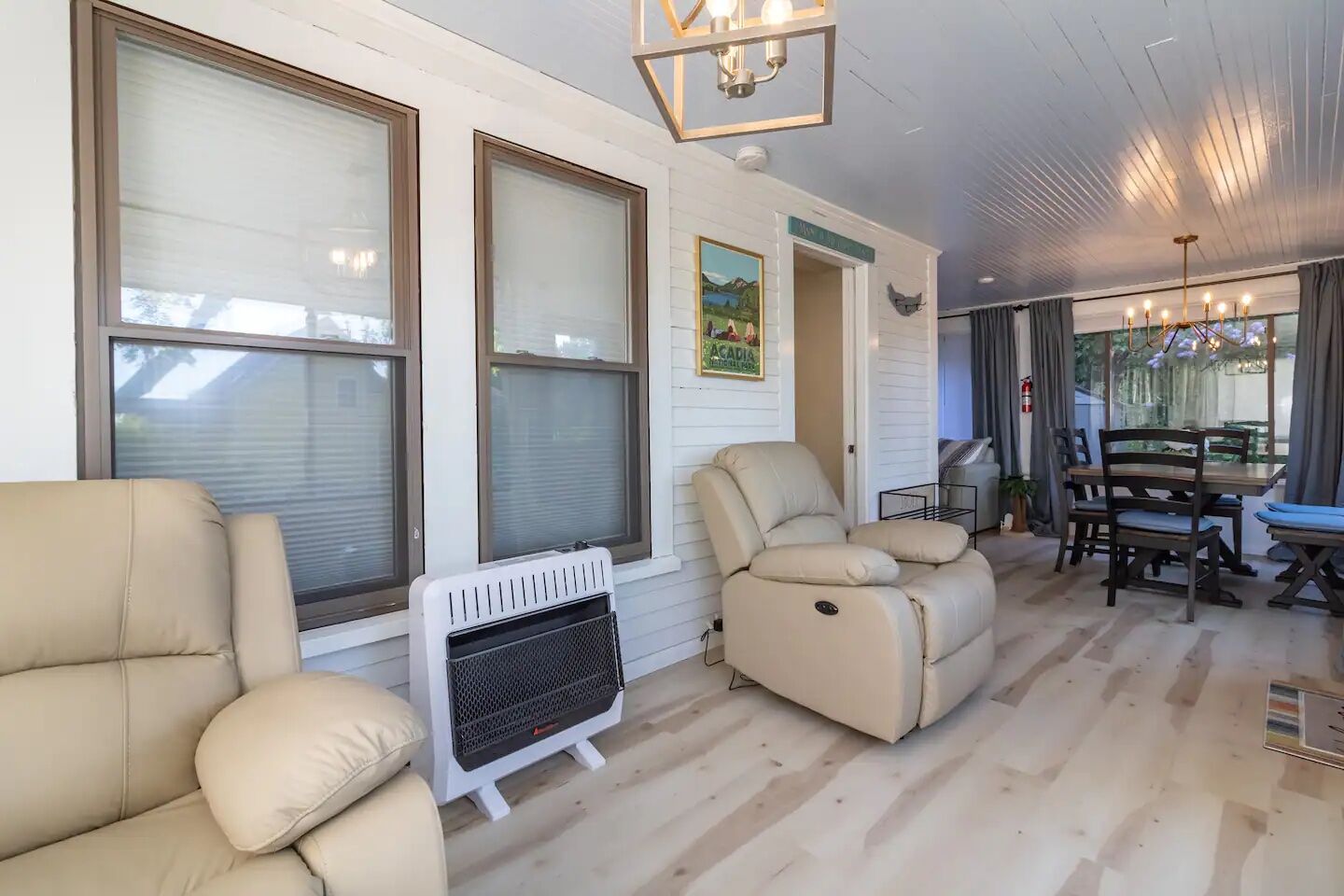 Wake up to the sound of waves and the scent of sea salt when you stay at the "On Island Time" Airbnb in Bar Harbor. This storybook cottage is surrounded by plants and blossoming trees with a cushy outdoor seating zone where you can put your feet up after a day's hiking. Originally built in 1958, the property was renovated in 2021 to ensure a high level of comfort. Be sure to follow the shore path one morning to witness one of the best sunrise spots on the island beyond Cadillac Mountain.
Six guests, three bedrooms
Price: $425 per night
Private oasis easy access to park and town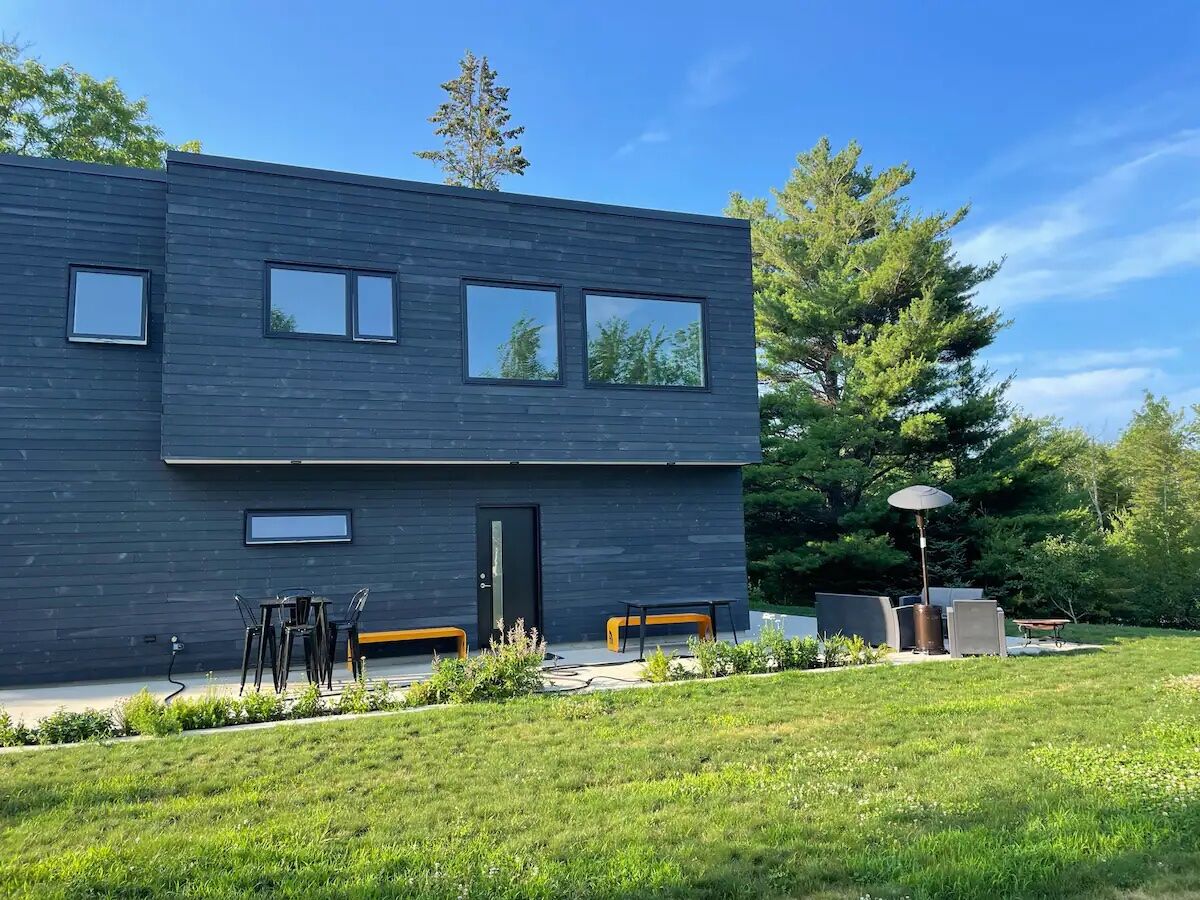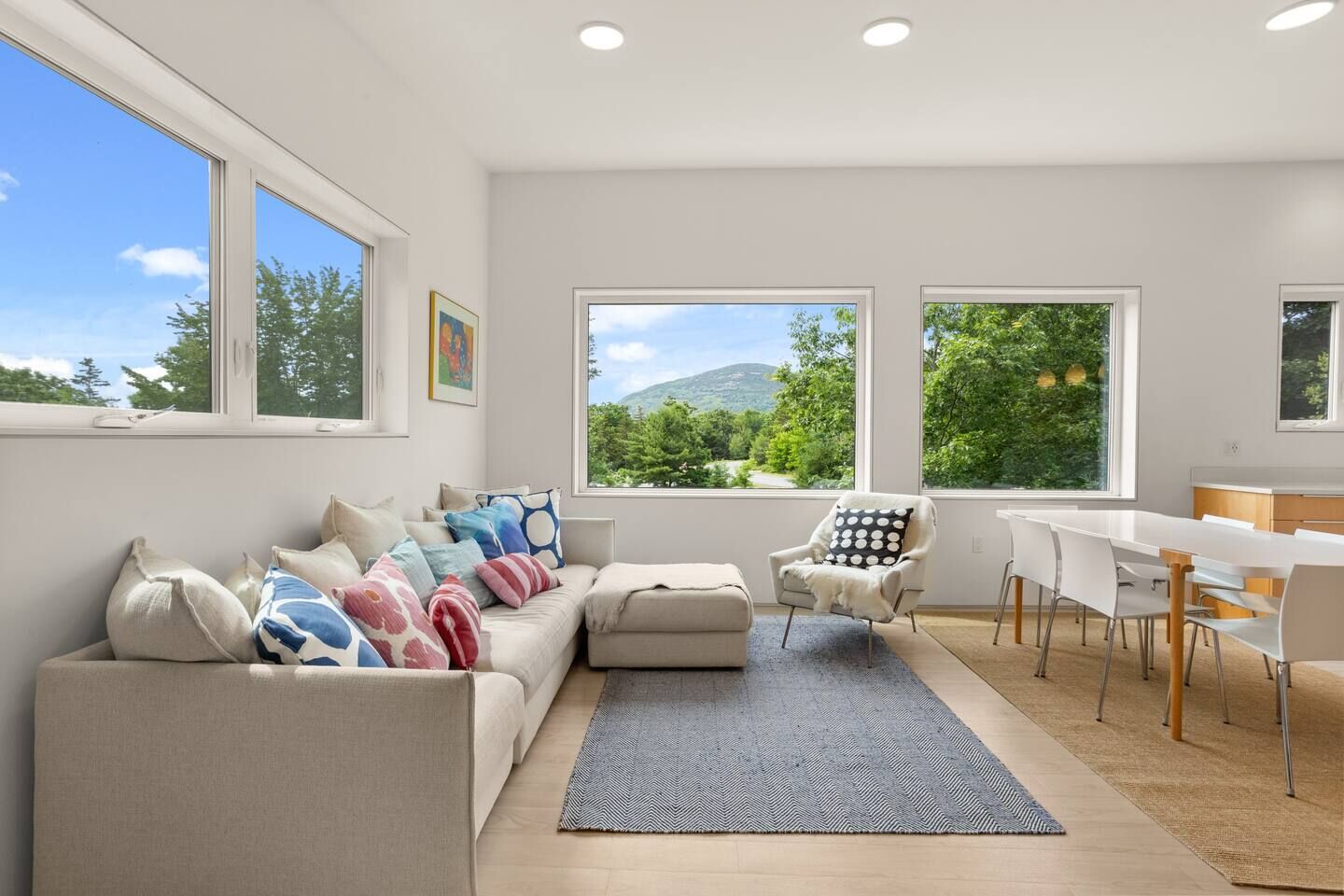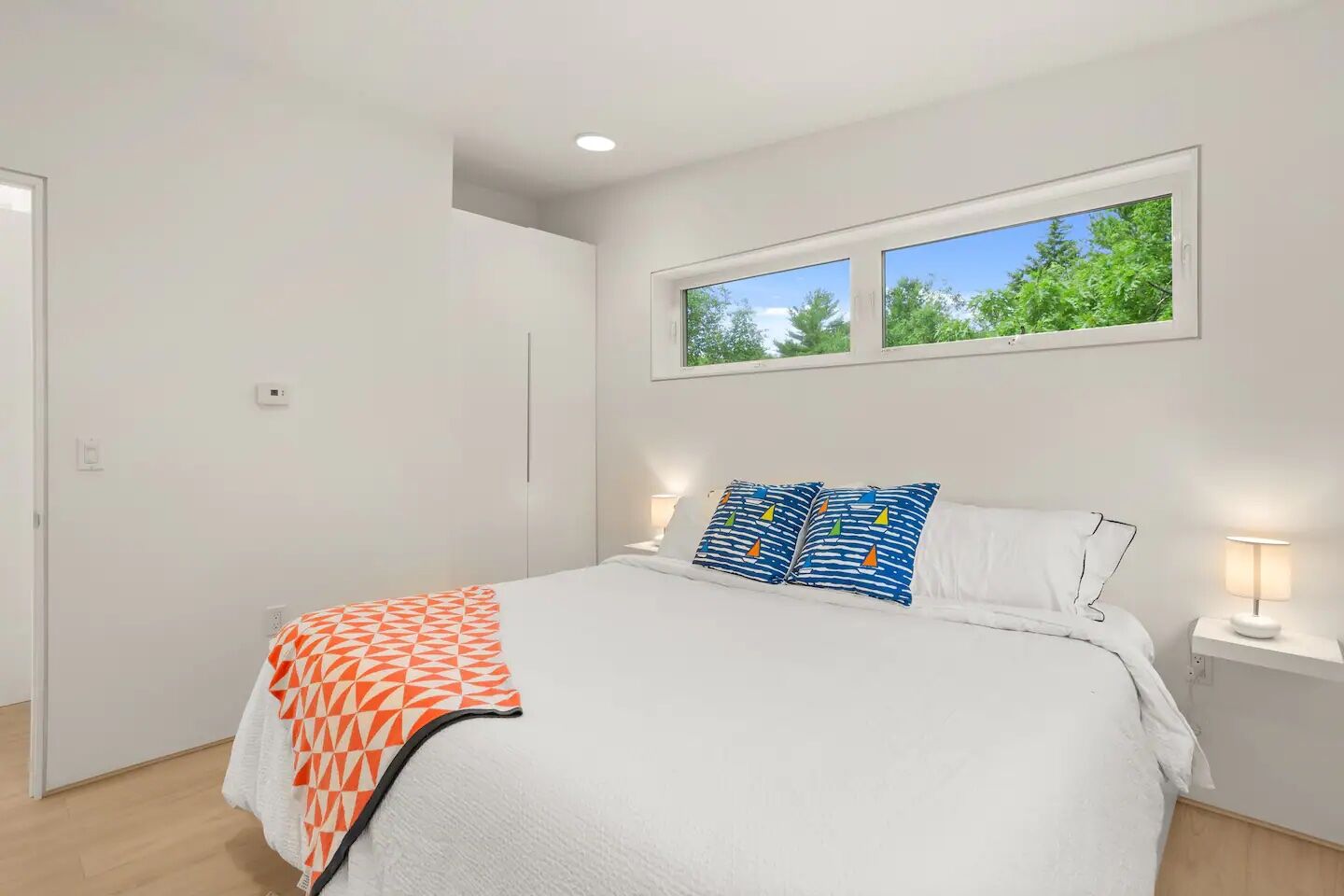 This chic contemporary home is clad with designer furnishings inspired by the hosts' travels in Scandinavia. Large windows invite natural light to flood the interiors while at the same time giving you an eyeful of Cadillac Mountain. An expansive lawn receives ample sunlight while a CedarWorks Playset will delight any kids in your party. Check into this Bar Harbor Airbnb with a hot tub and let the peace and quiet recharge your batteries.
Five guests, three bedrooms
Price: $475 per night
Petunia Cottage – large Victorian in Bar Harbor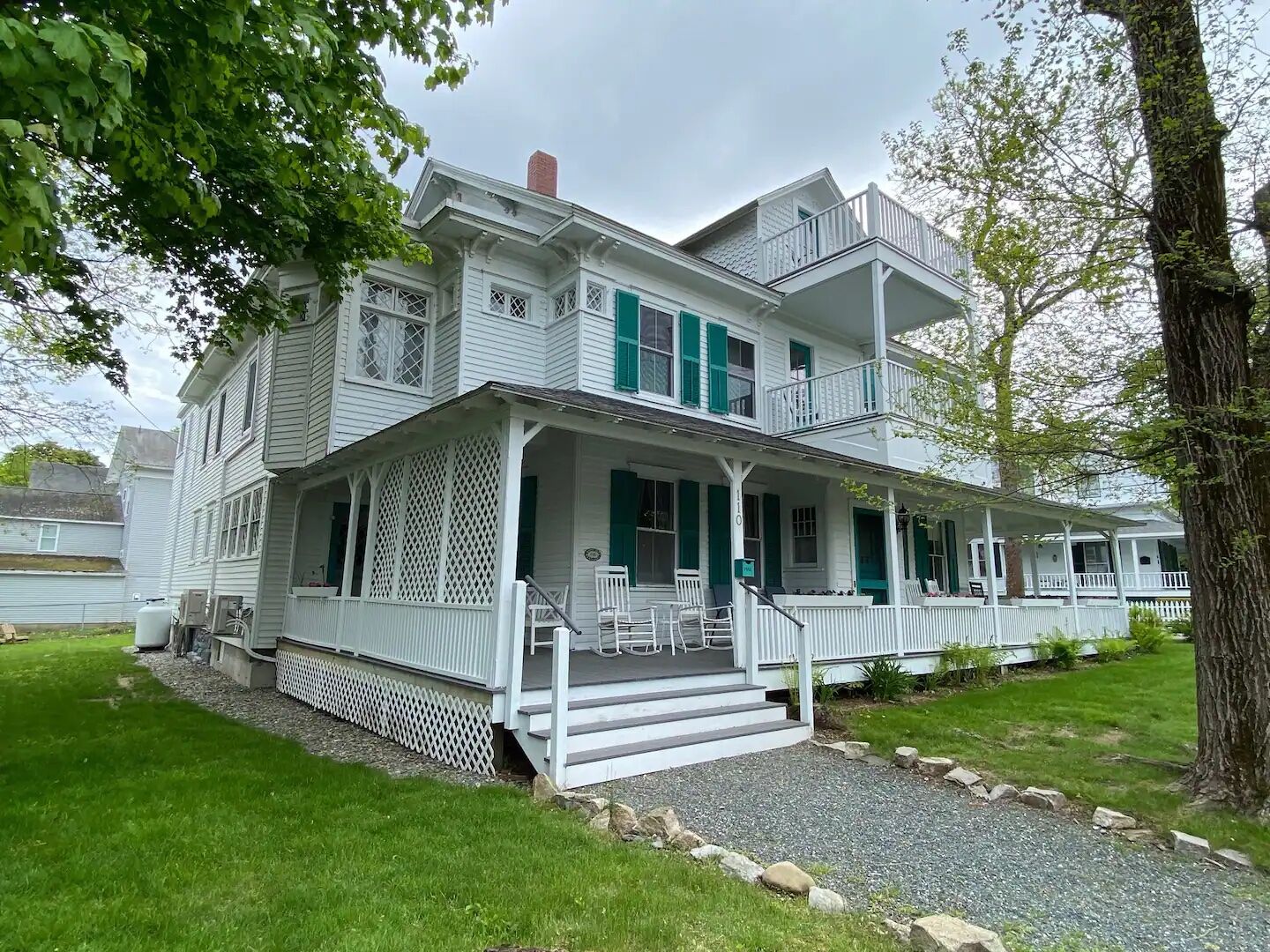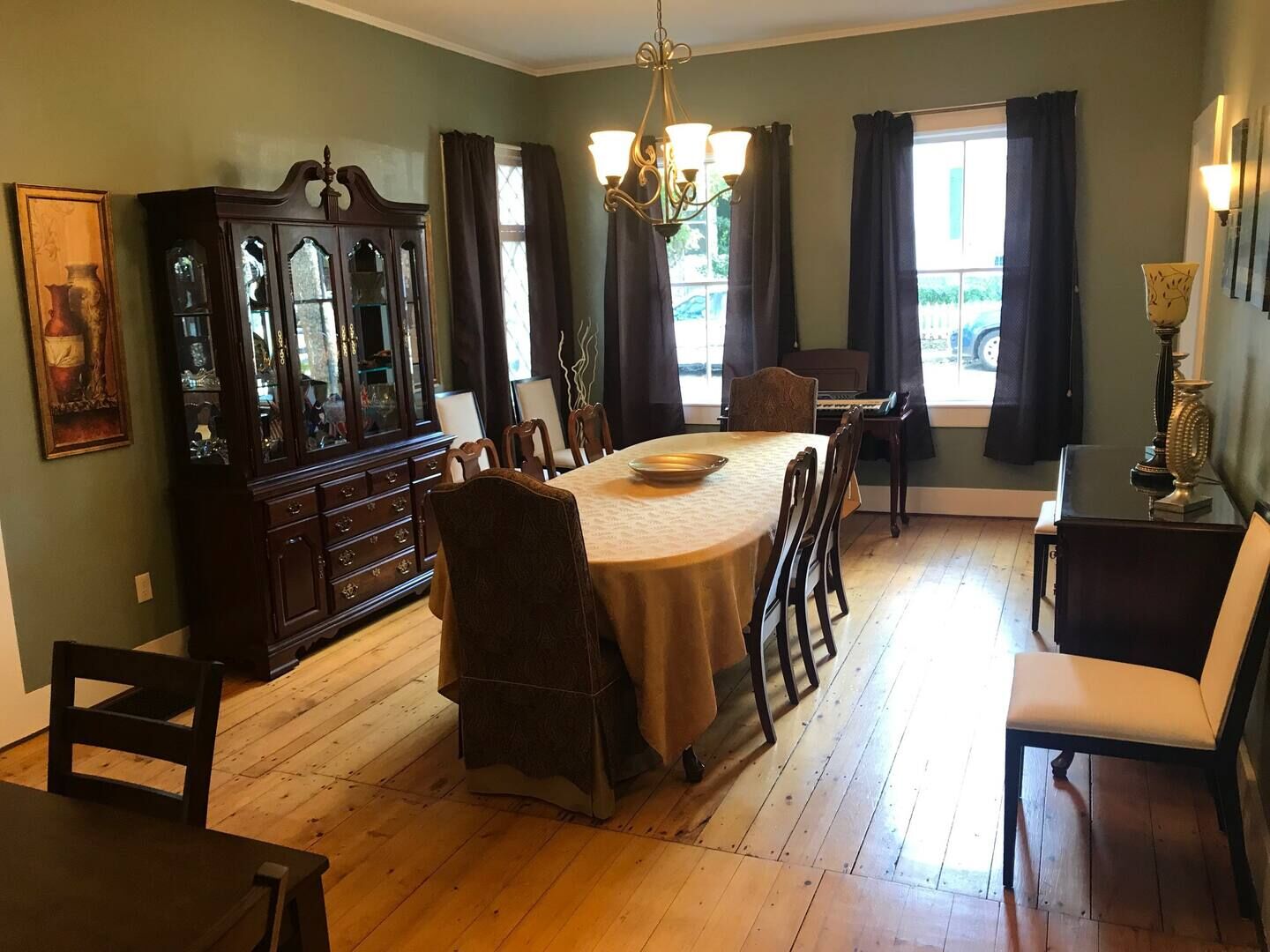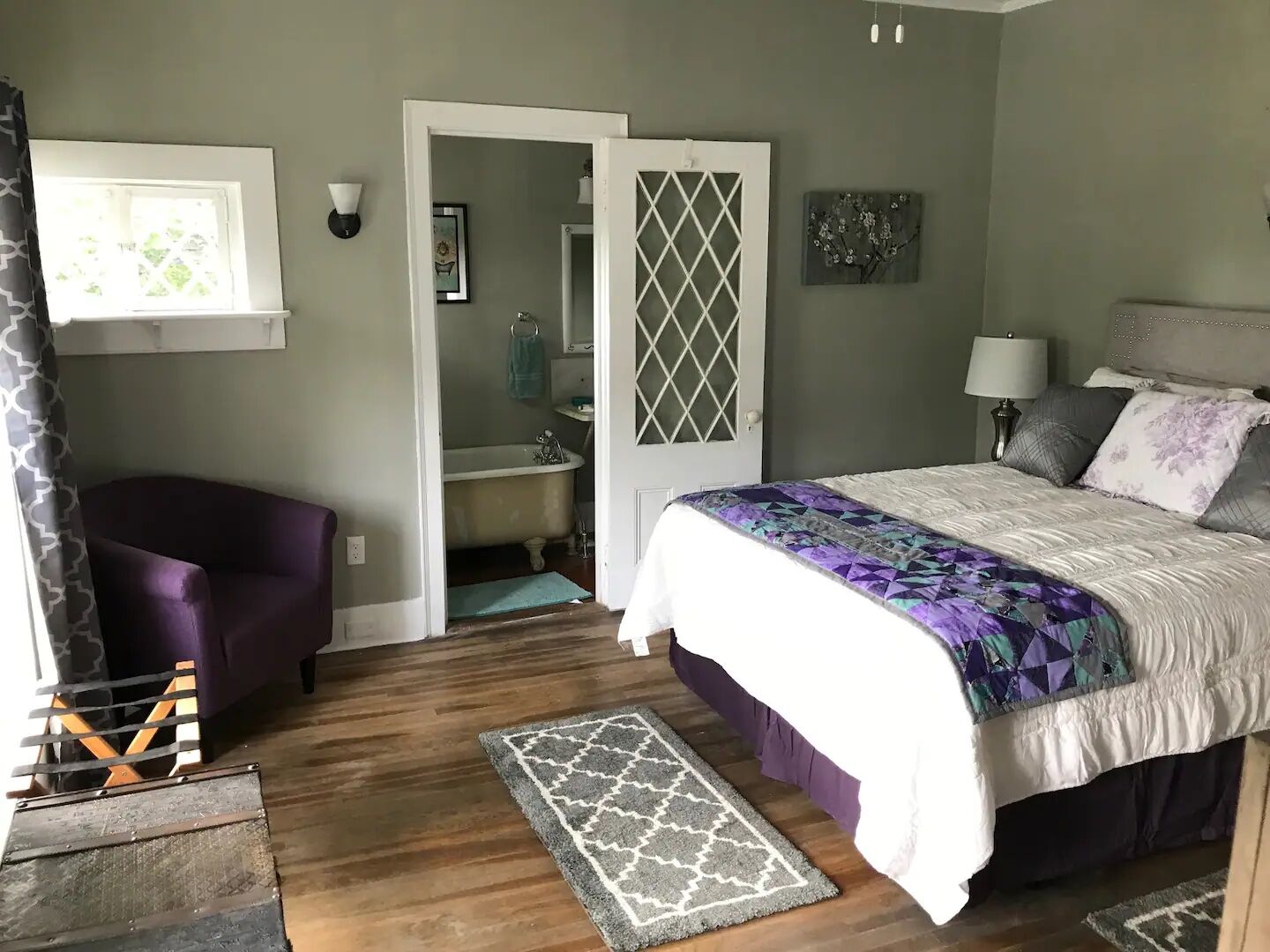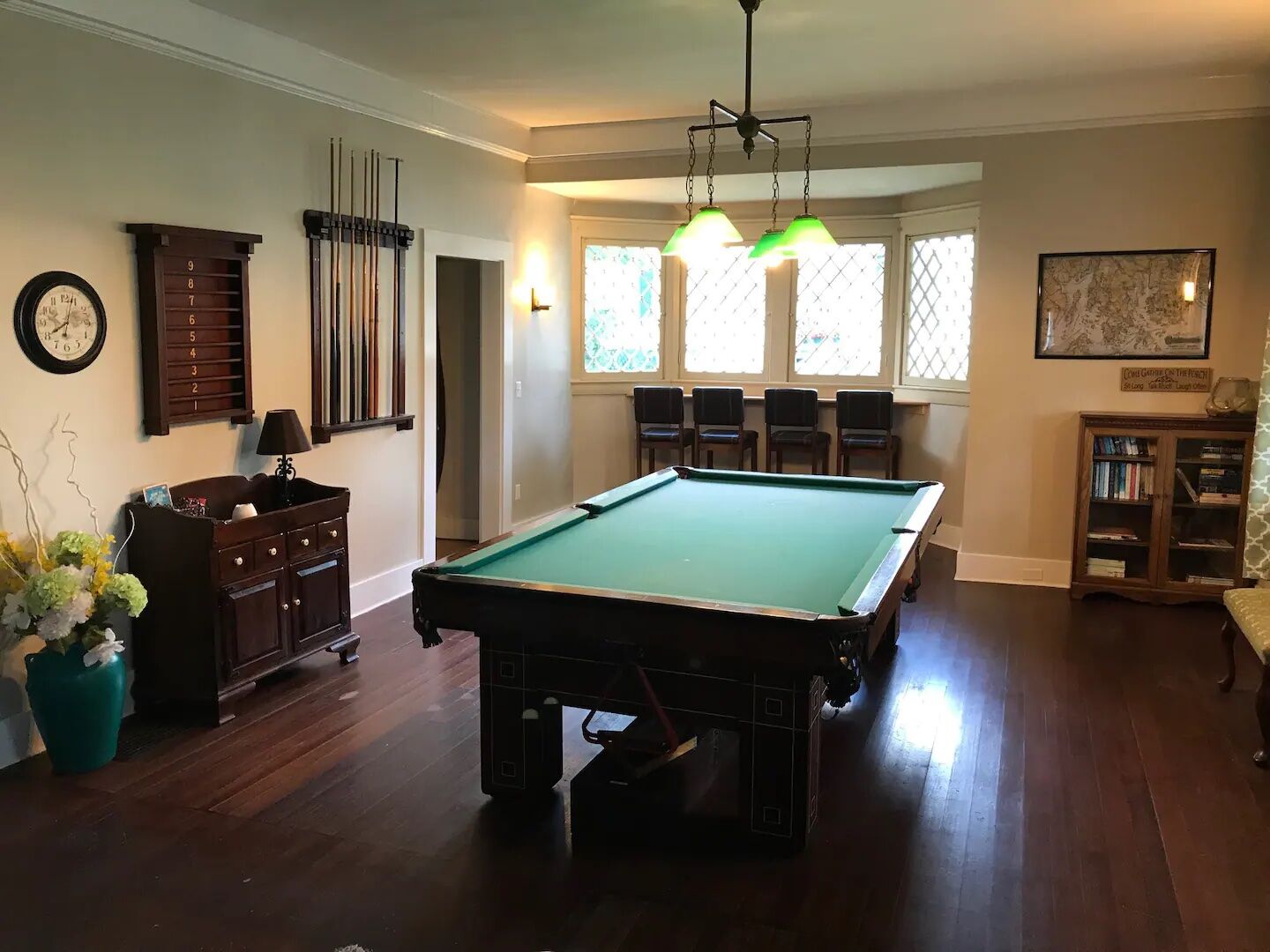 A flawless choice of Acadia National Park Airbnbs for larger groups, this seven-bedroom house features a games room and multiple porches. Dating back to 1877, the Queen Anne Victorian-style lodge contains a mix of vintage furniture and modern essentials. The front porch and select bedrooms offer a glimpse of Frenchman's Bay while Main Street is less than a 10-minute walk away.
Sixteen guests, seven bedrooms
Price: $1,050 per night
Airbnbs in Acadia National Park limits
Stunning waterfront Airbnb inside Acadia National Park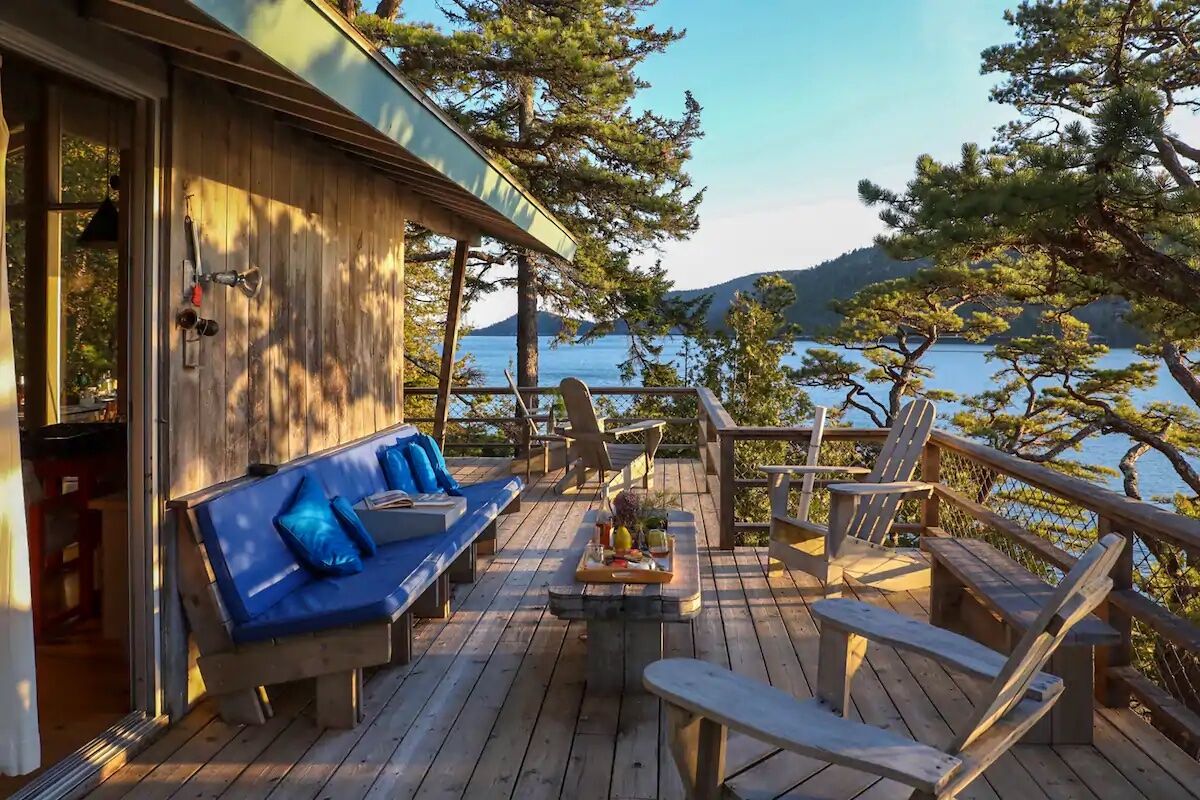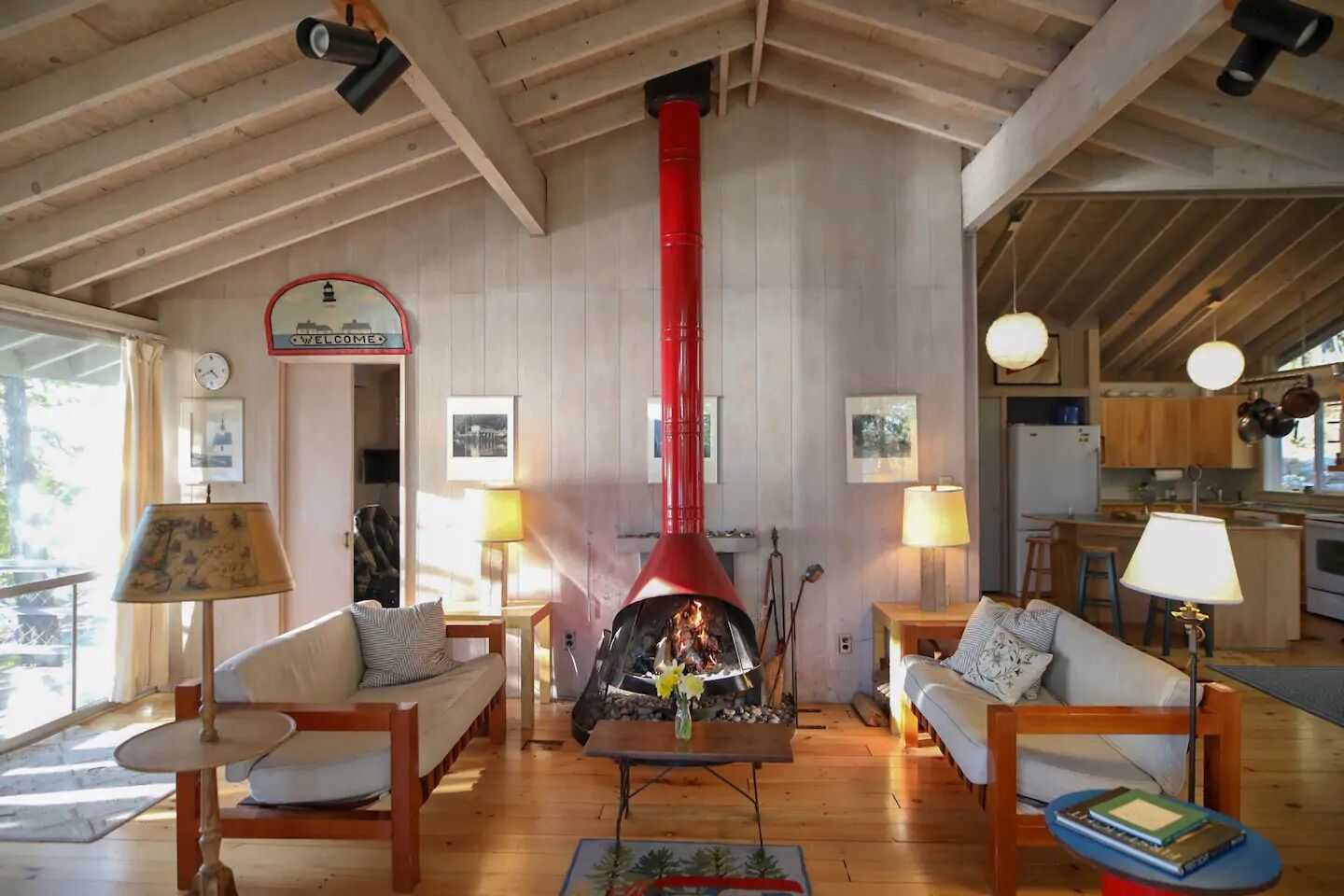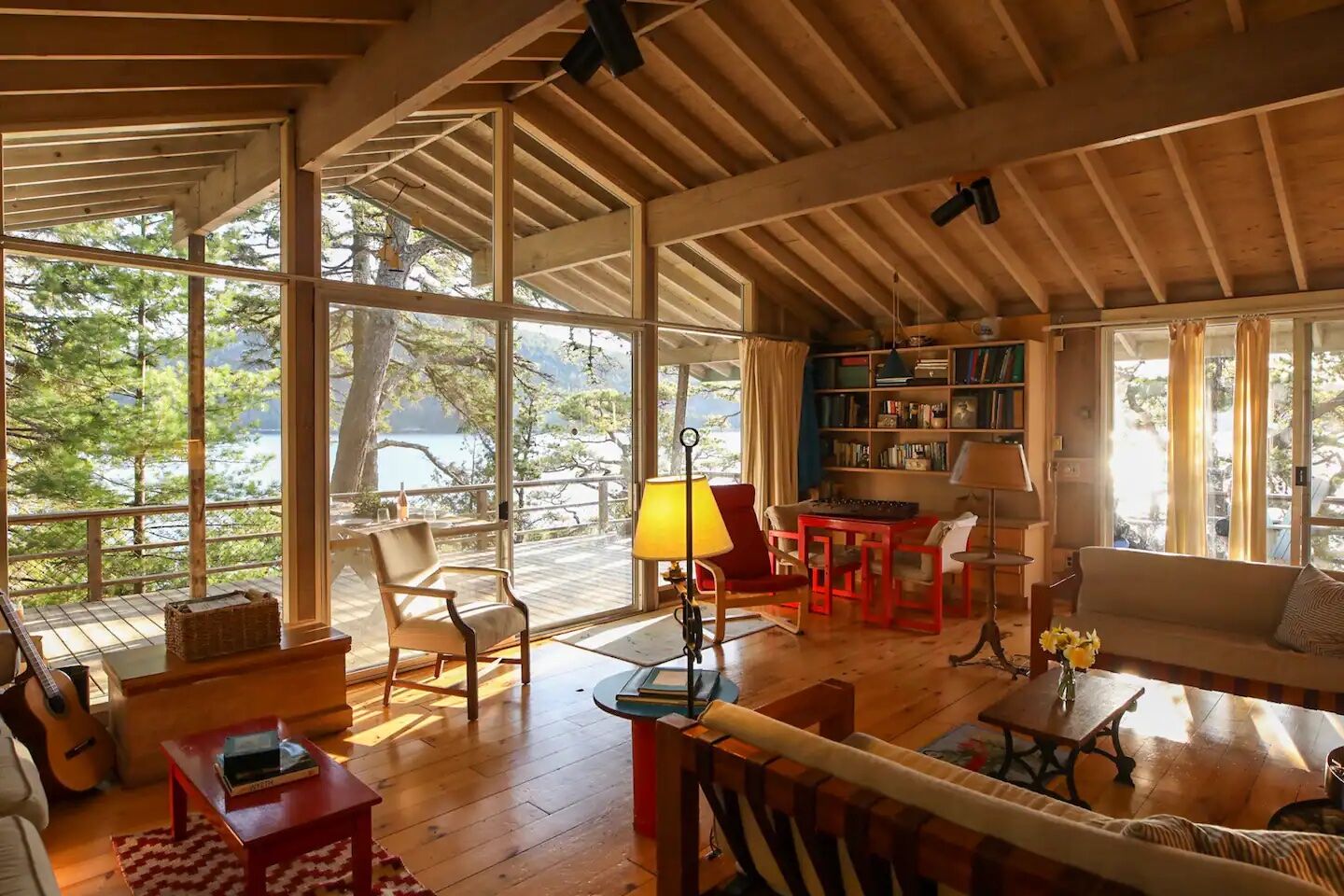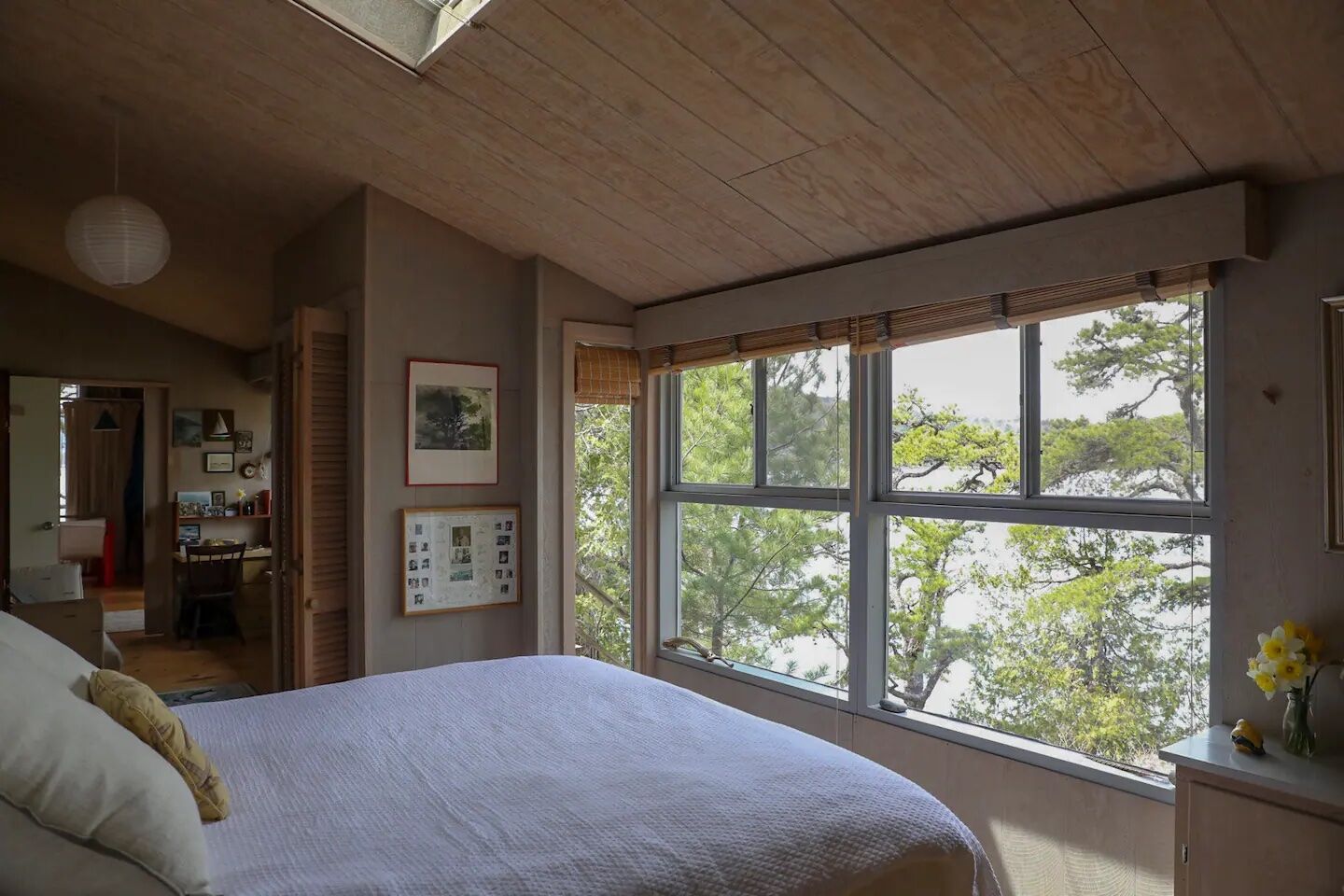 Sited within the boundaries of Acadia National Park, this remote vacation home comes with 180-degree views of Somes Sound and direct access to a swimming hole. A wraparound deck capitalizes on the views while the bed of the forest is laid out with a fire pit and picnic area. Rental permits the use of an original 1936 cabin, a kids' playhouse, and the provided kayaks, canoes, and bikes.
Seven guests, three bedrooms
Spectacular oceanfront, Acadia National Park, Maine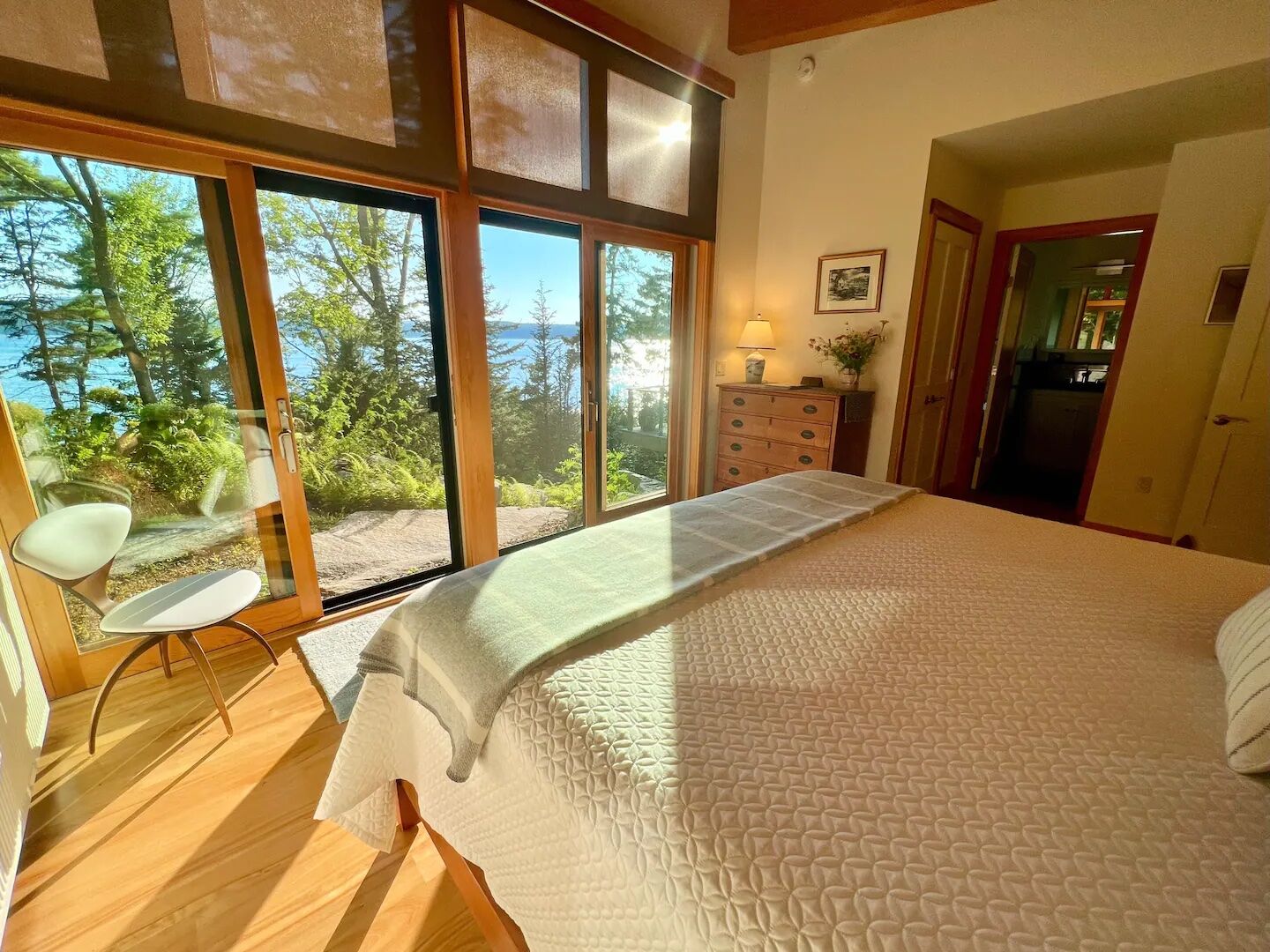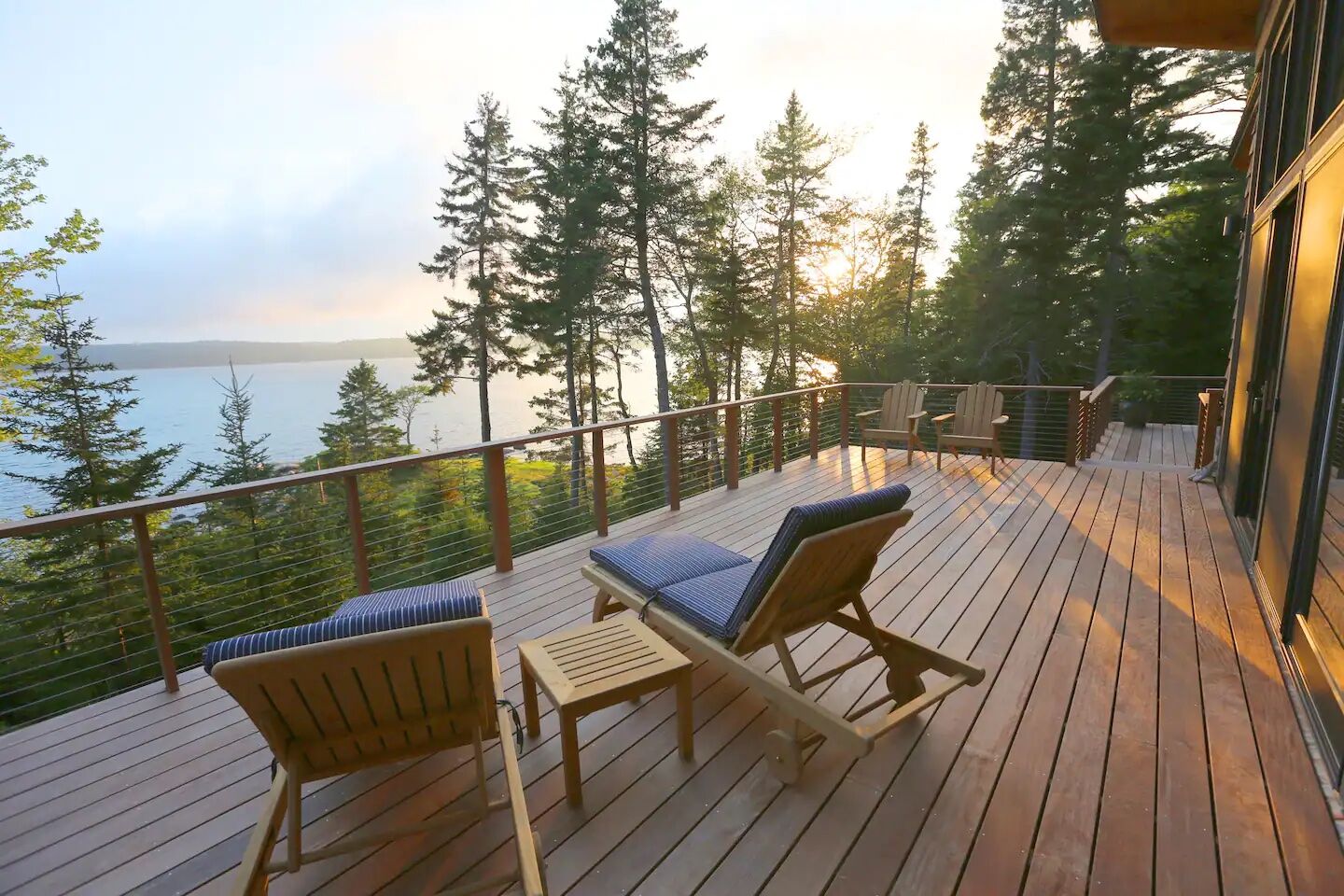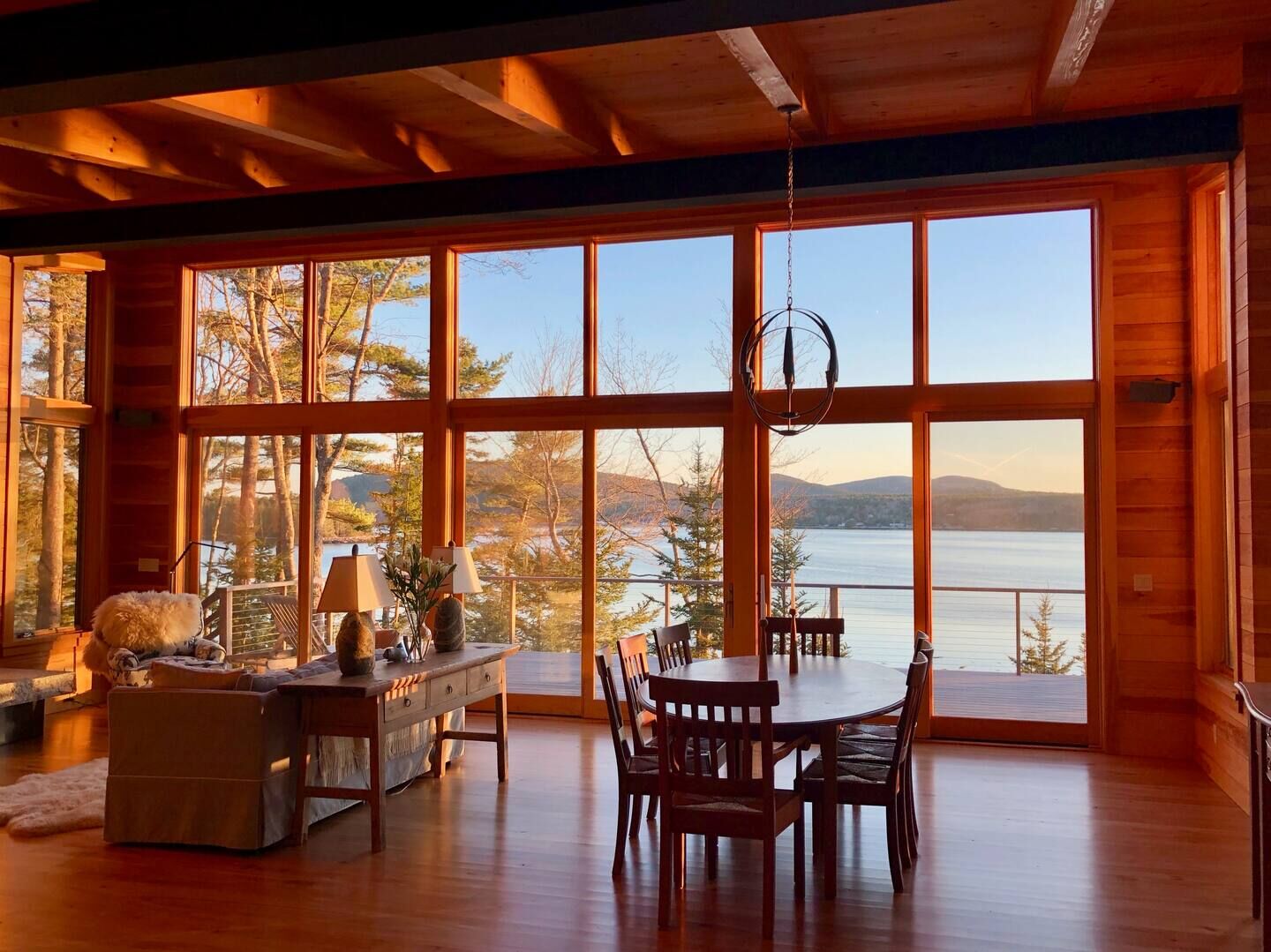 Perched on a cliff above Somes Sound, this waterfront Airbnb inside Acadia National Park gifts you with some of the best views on the island. A panoramic deck is fitted with plentiful seating and a barbecue. Luxurious beds are dressed with high-quality linens while the bathtub overlooks the scenery. Meanwhile, yogis can practice in the designated yoga room – which serves equally well as a kids' play zone. Follow the path down to the water's edge and keep an eye poised for the resident seal community.
Ten guests, five bedrooms
Price: $1,010 per night
Beautiful home in Northeast Harbor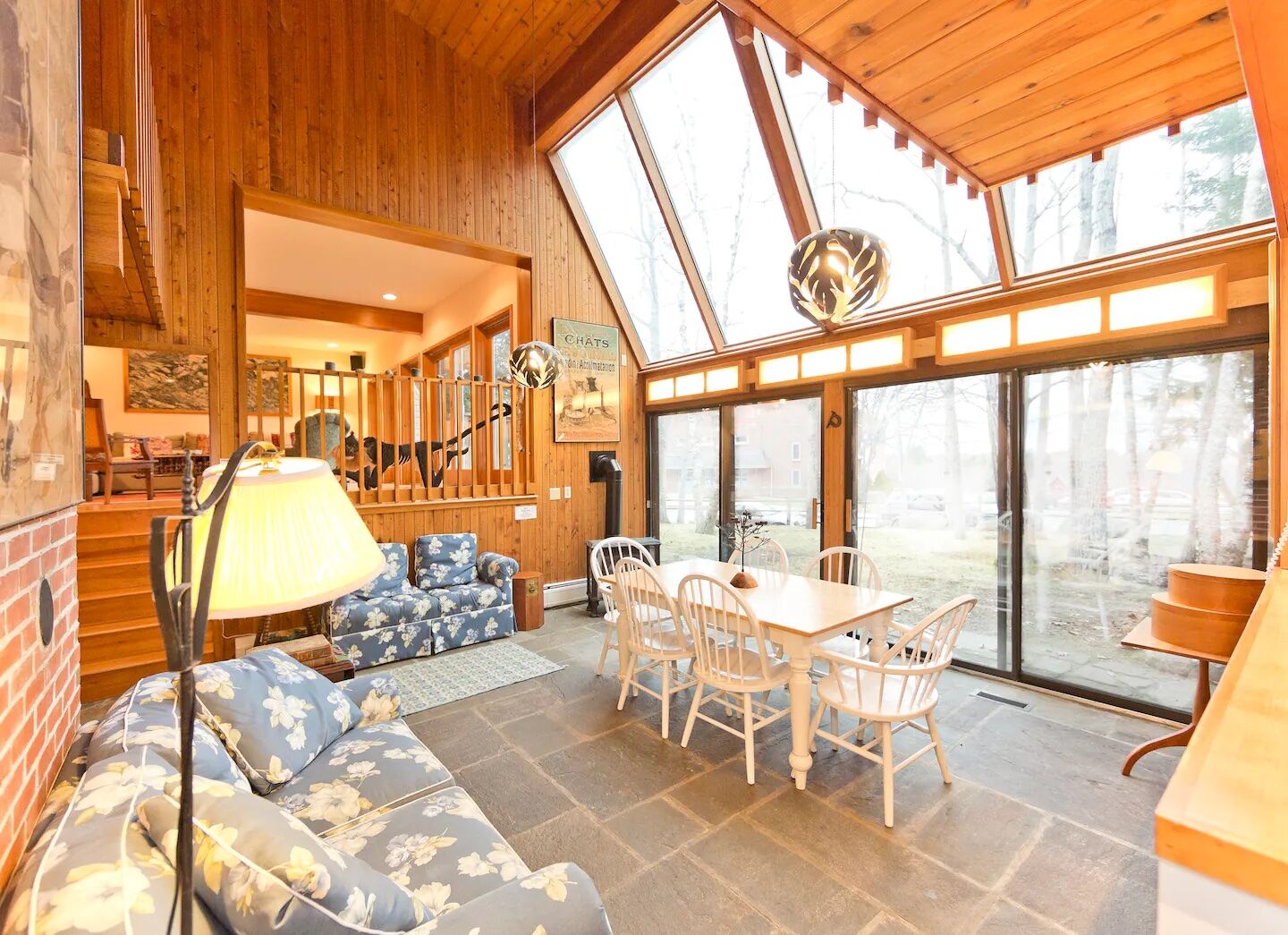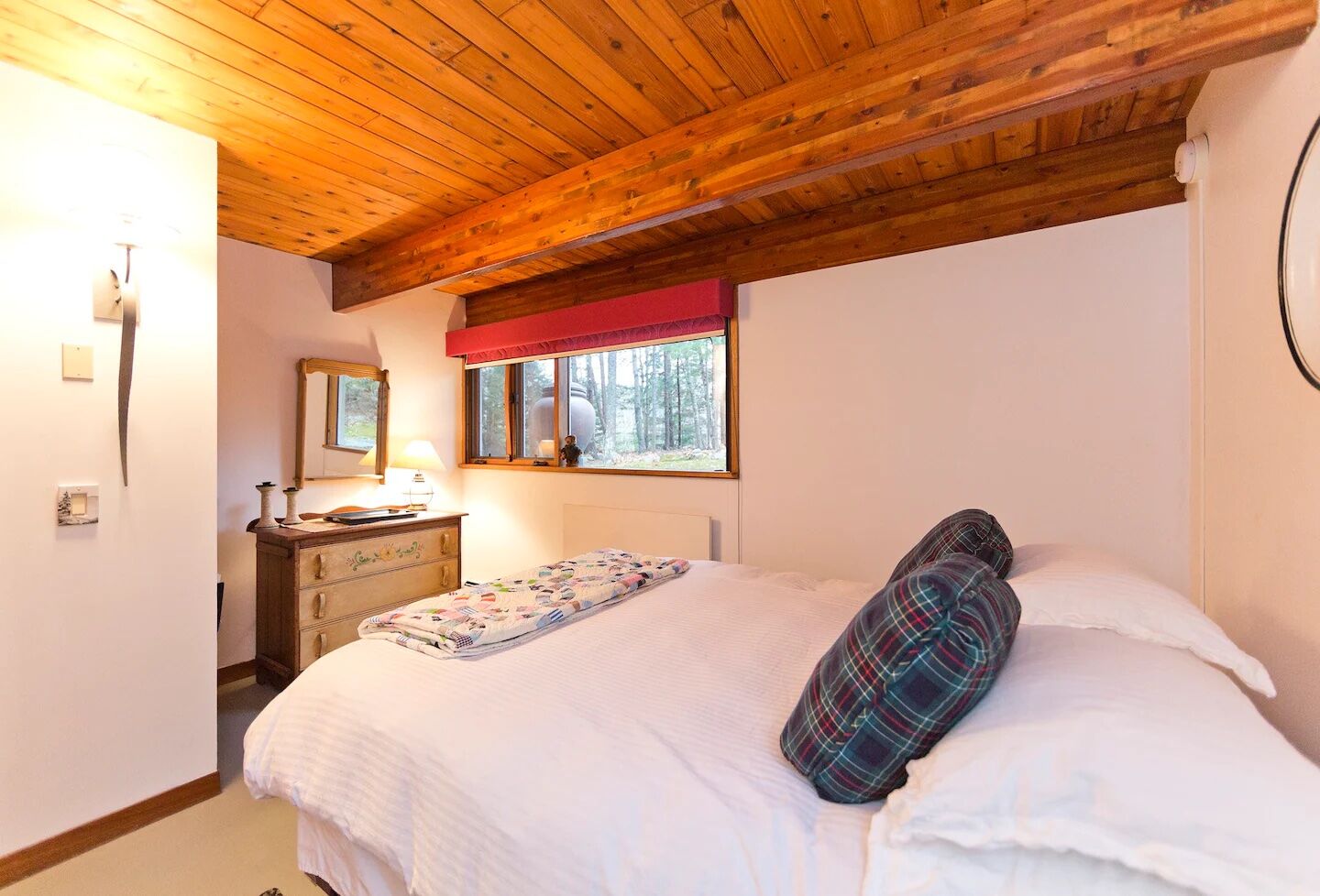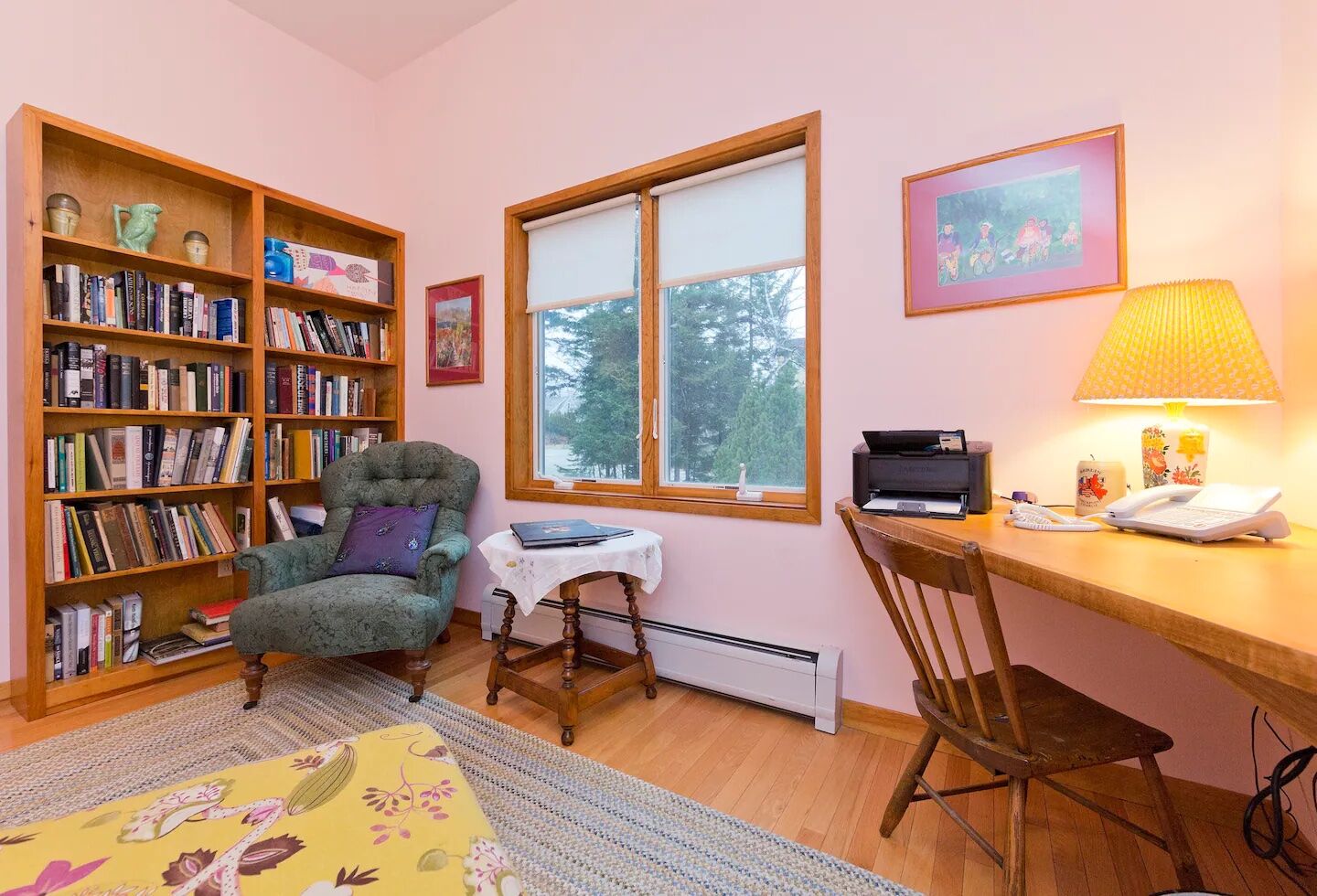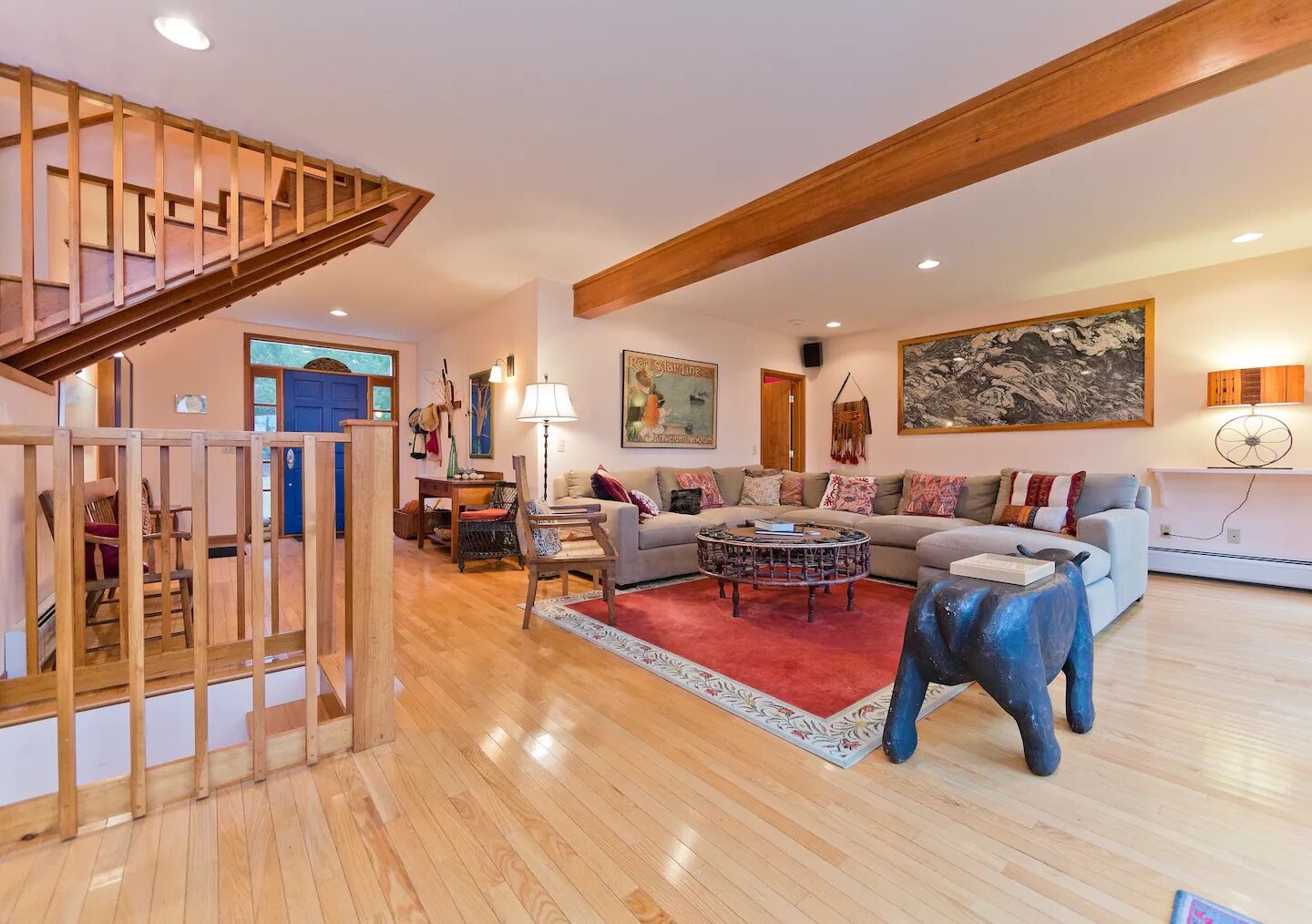 Located in Northeast Harbor village, this family-friendly Acadia National Park Airbnb is spread over three levels. Communal areas are artistically decorated with a separate TV den alongside the main lounge on the second floor. Remote workers will appreciate the office with a desk and a well-stocked library. Slide open the French doors and you'll find yourself in a lush backyard encircled by trees for privacy.
Ten guests, six bedrooms
Price: $720 per night
Acadia National Park Airbnbs with a pool
Unique three-bedroom with pool – Acadia High Tower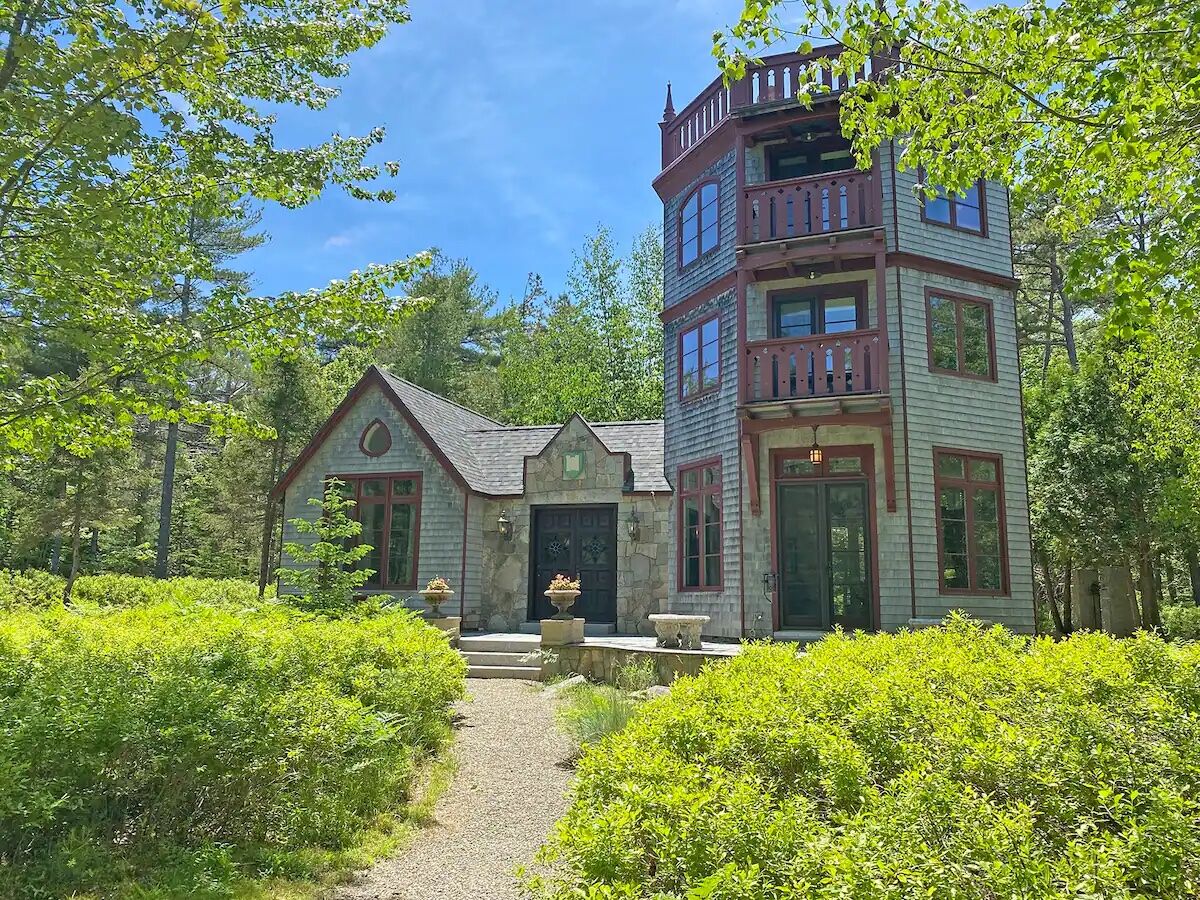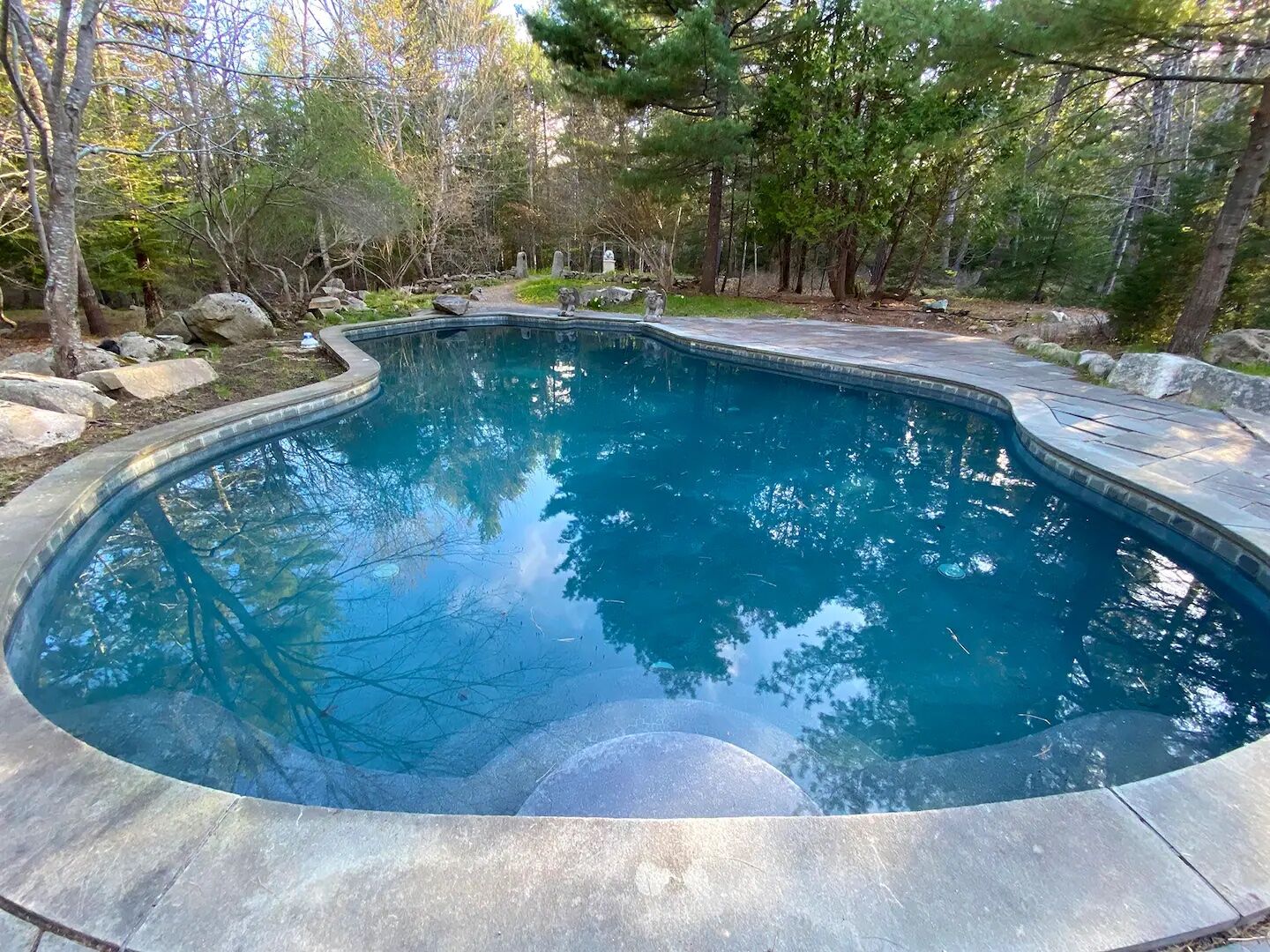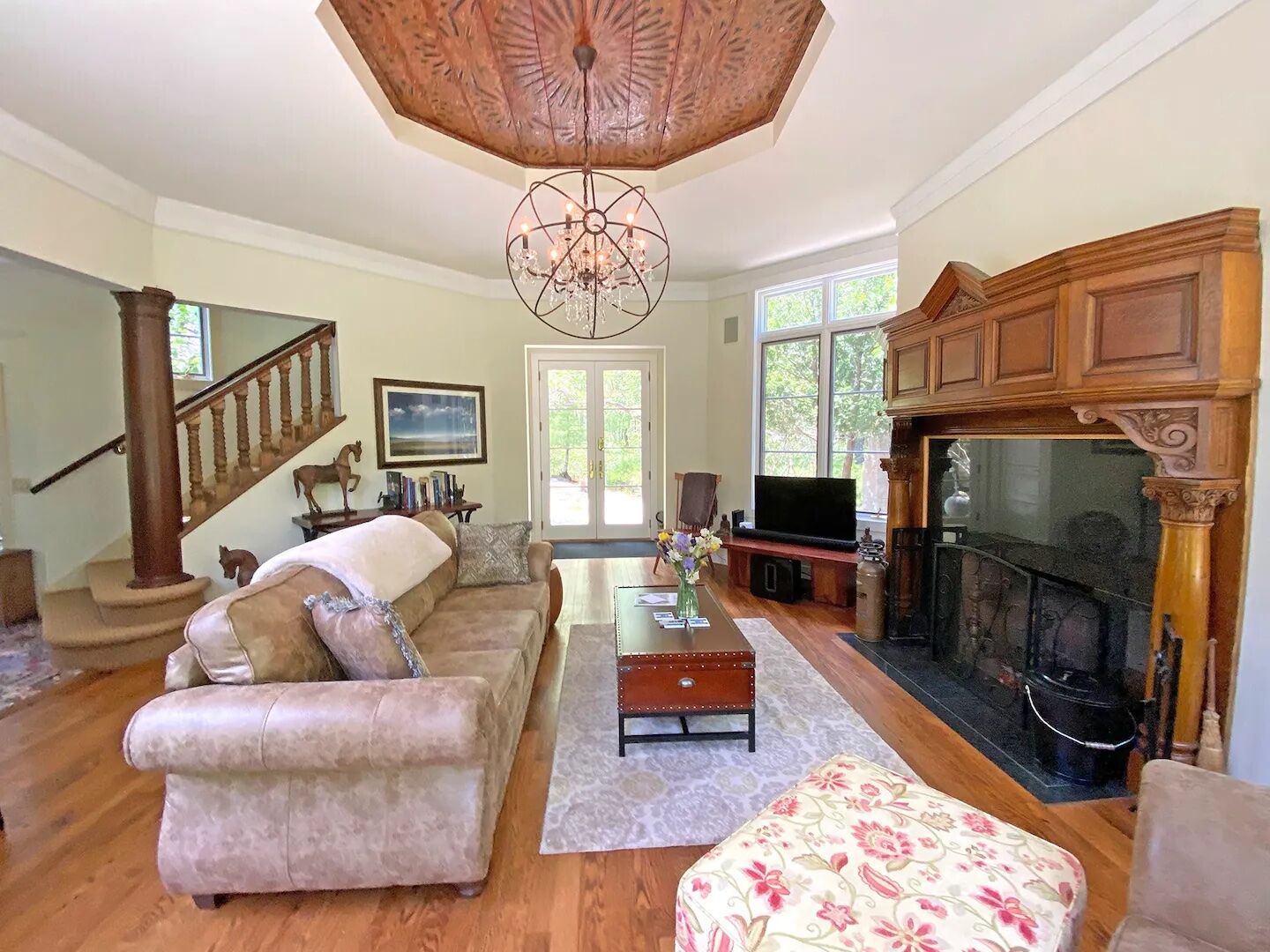 Located across the Somes Sound in western Mount Desert, this castle-like Airbnb in Acadia National Park impresses with its views and statement architecture. Inspired by European manor houses, elegant turrets embellish the facade while original features including stained glass windows and wood paneling beautify the interiors. Furthermore, the property had the added luxury of a private swimming pool (guarded by gargoyles!) in the backyard.
Eight guests, three bedrooms
Price: $685 per night
Seal Harbor Airbnbs
*BEST* in Acadia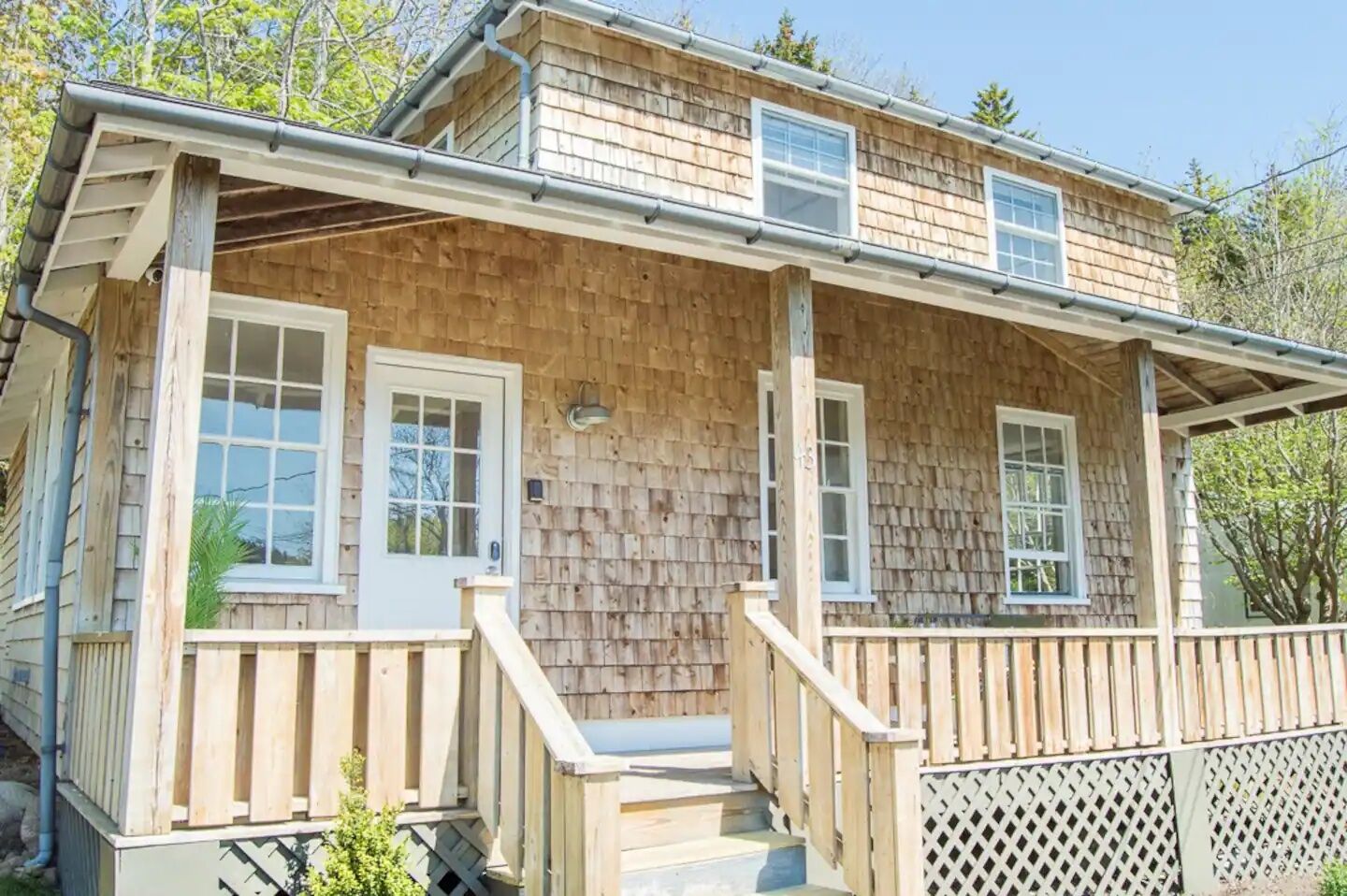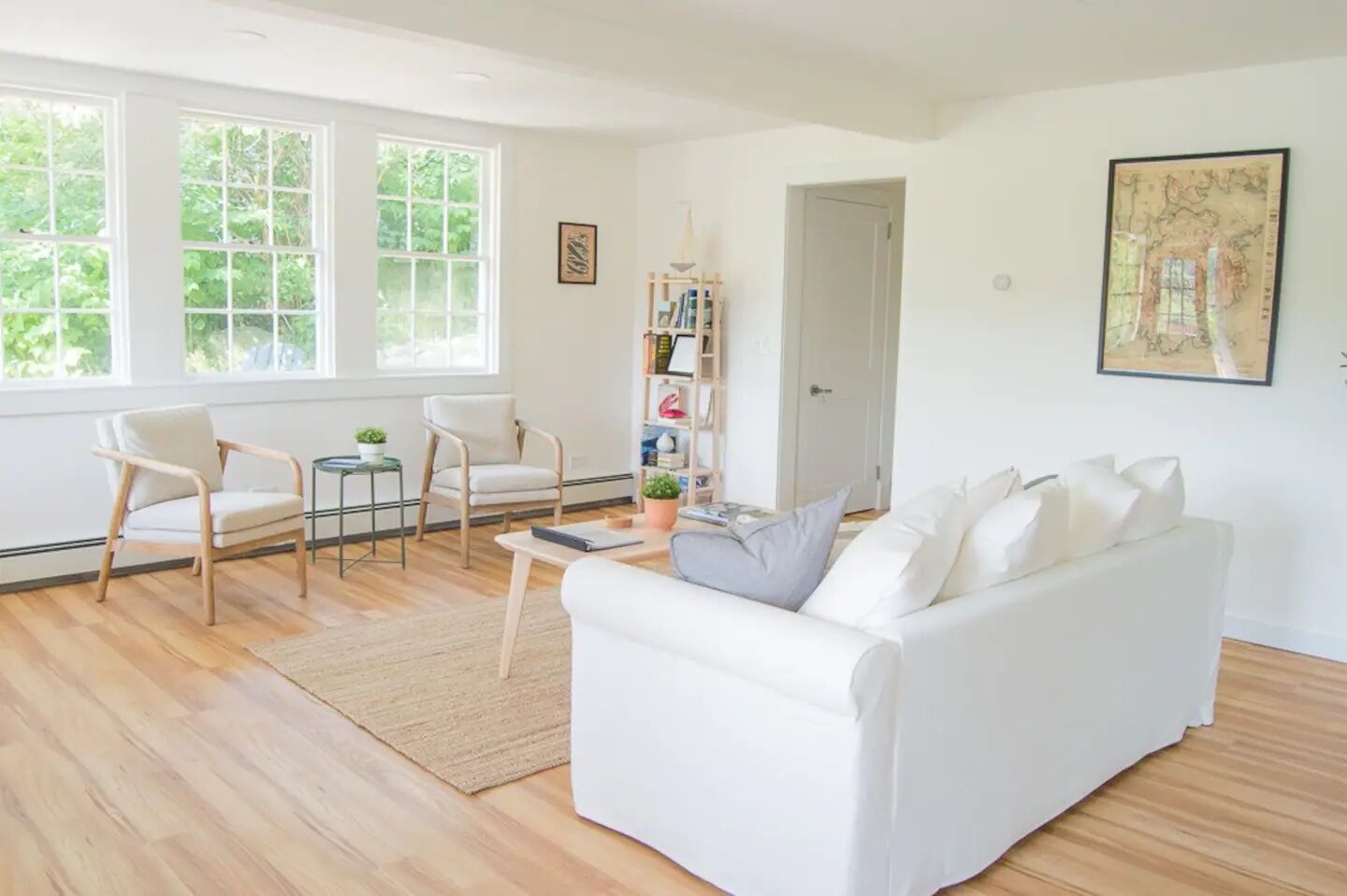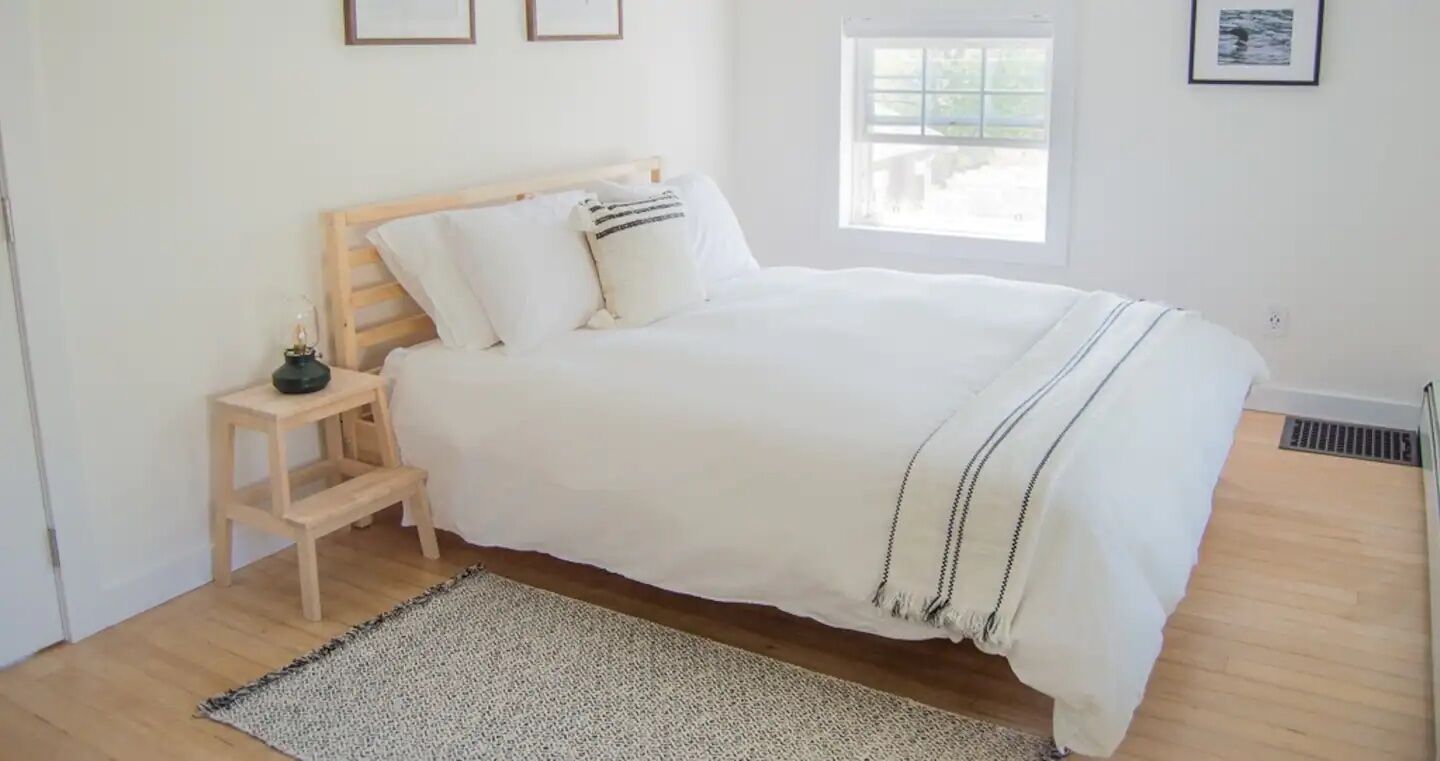 Perfect for outdoorsy types, this Acadia National Park Airbnb places you right at the crux of Mount Desert's top-tier natural attractions. Jordan Pond, Seal Harbor Beach, and several trailheads are within walking distance of the cottage. Light and airy living quarters are minimalist yet practical and squeaky clean. A bathtub and outdoor seating area with Adirondack chairs, a fire pit, and a grill are exactly what you need after an afternoon of exploration.
Four guests, two bedrooms
Price: $485 per night
Hummingbird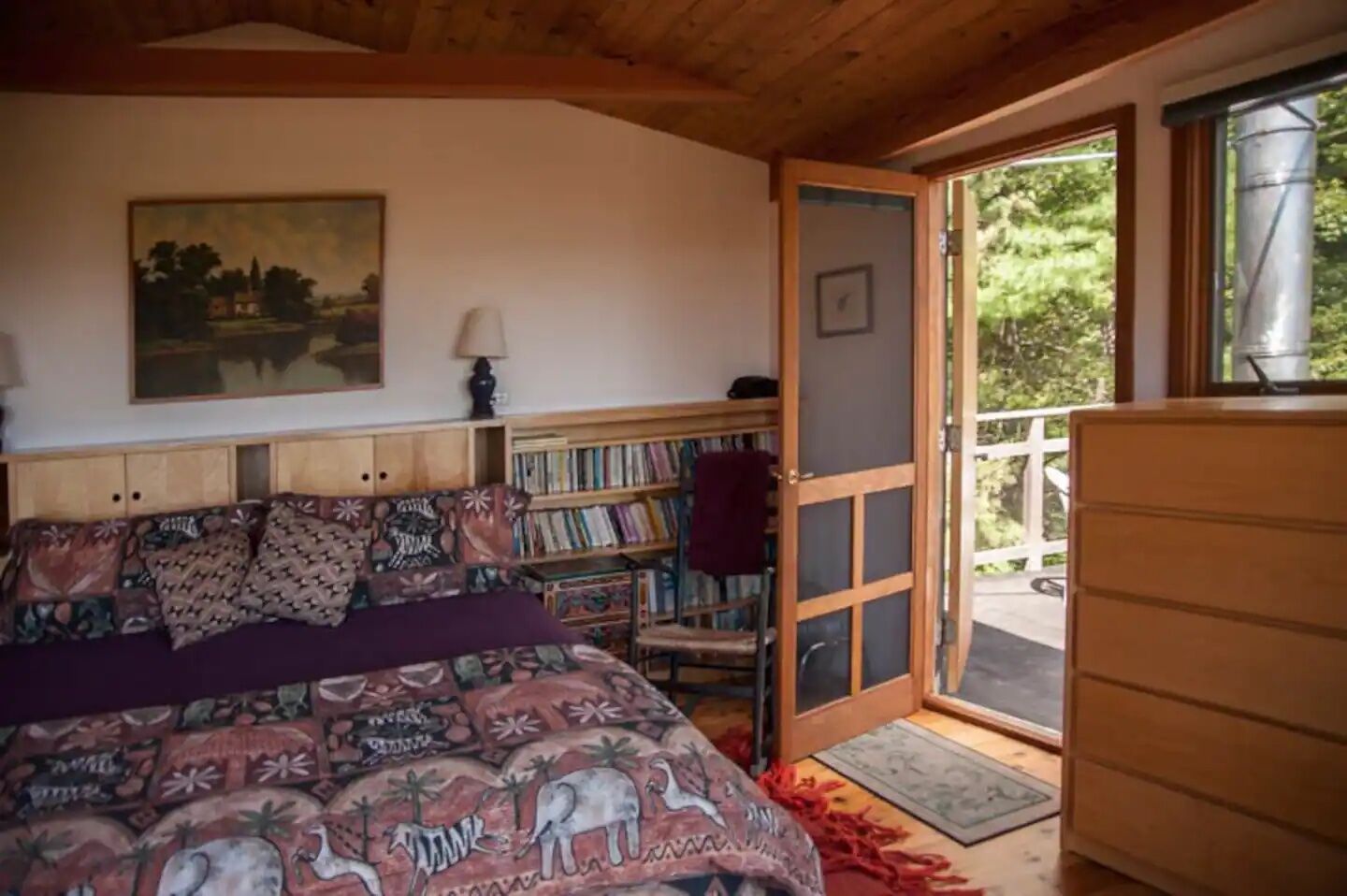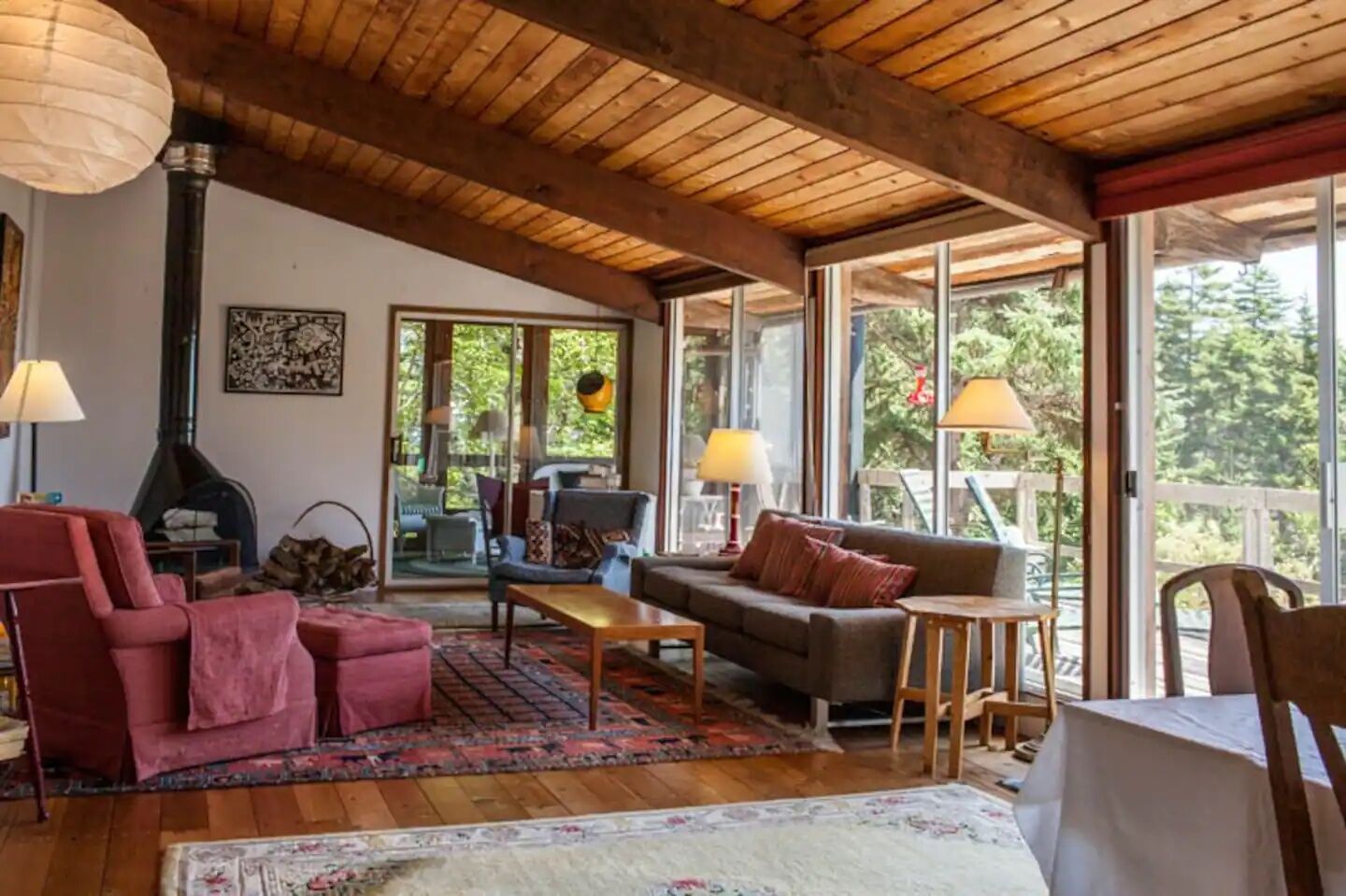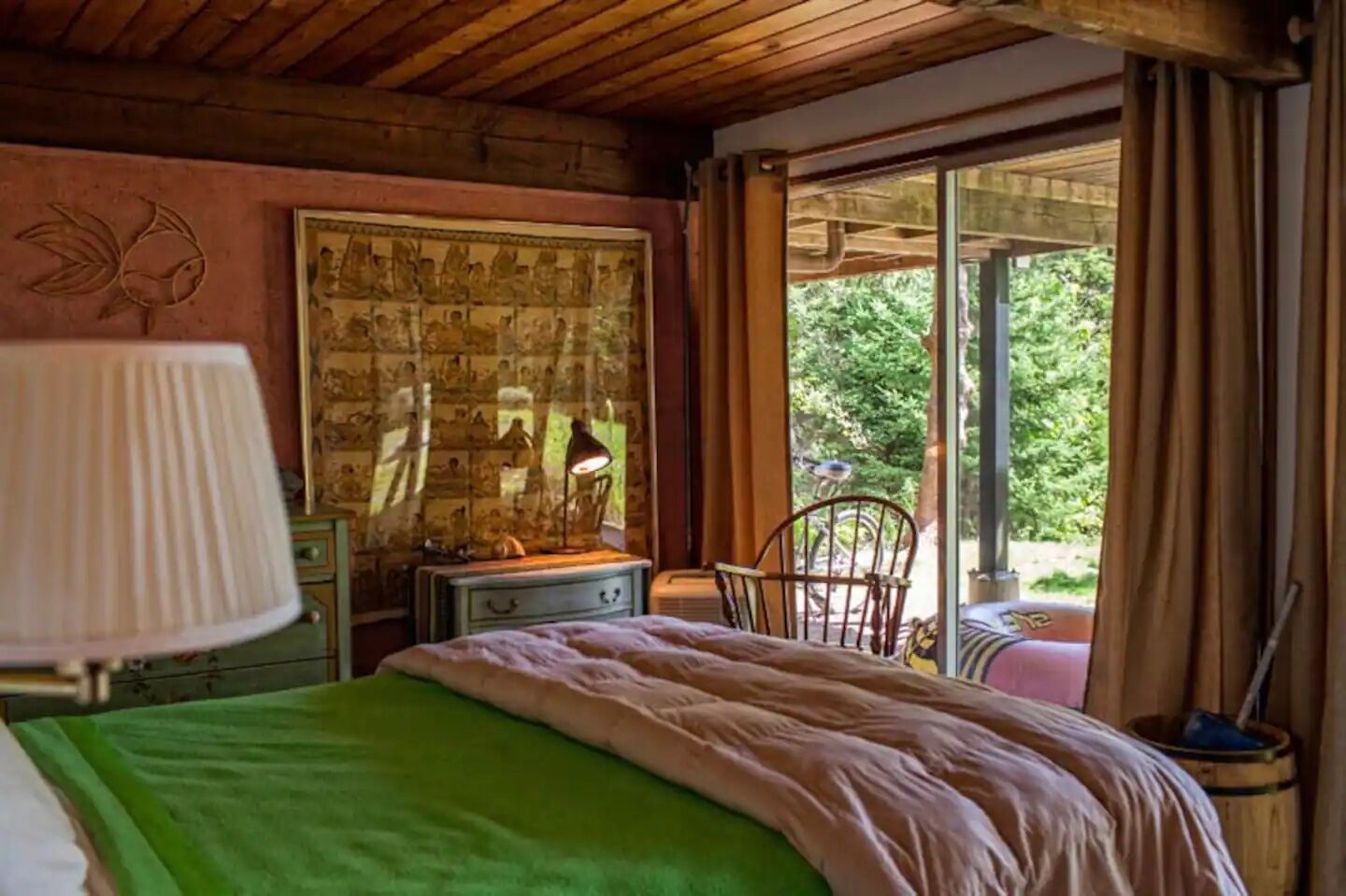 The rustic lodge, Hummingbird, is set within a picturesque garden plot with ocean views available from multiple decks. The master bedroom occupies the top floor with panoramic windows and a telescope maximizing your chances of sighting a dolphin or shooting star. Down in the main living room, hardwood flooring, oak beams, and a wood-burner create an après-style place to hang out.
Eight guests, five bedrooms
Price: $625 per night
Town Hill Acadia National Park Airbnbs
Secluded hilltop home with beautiful Cadillac Mountain view and multiple decks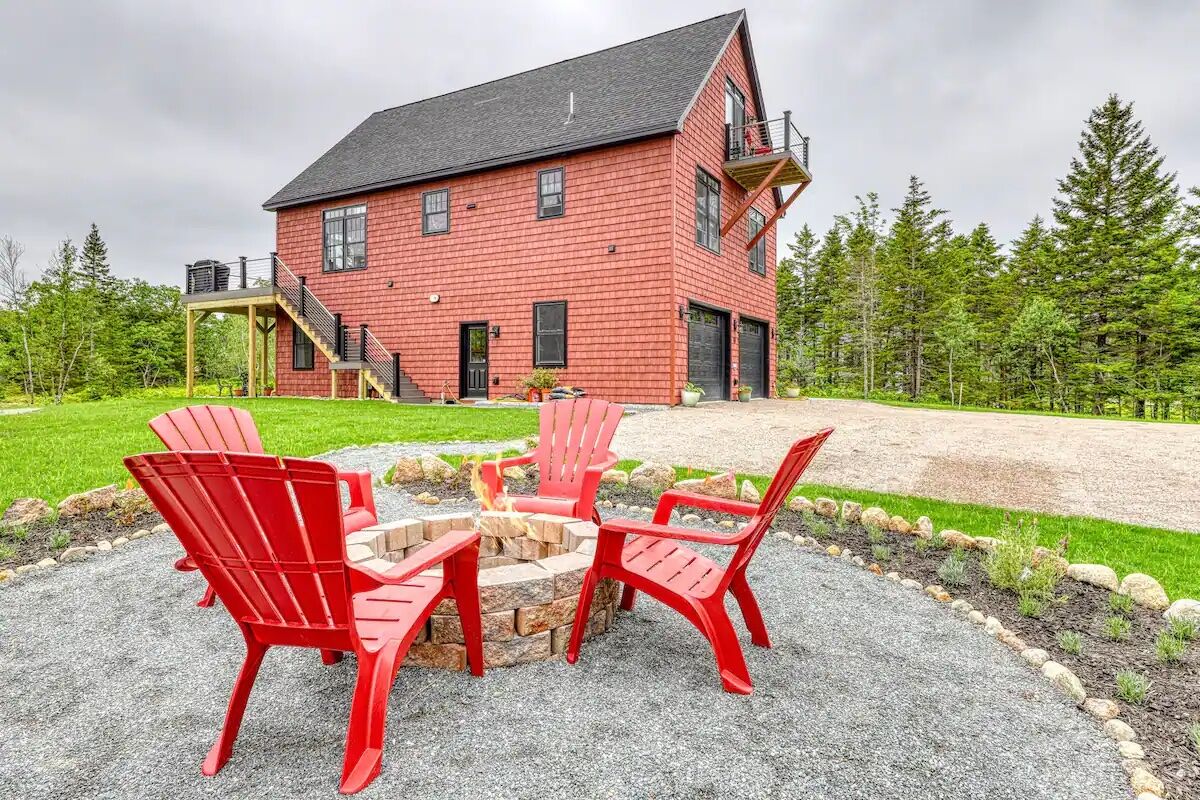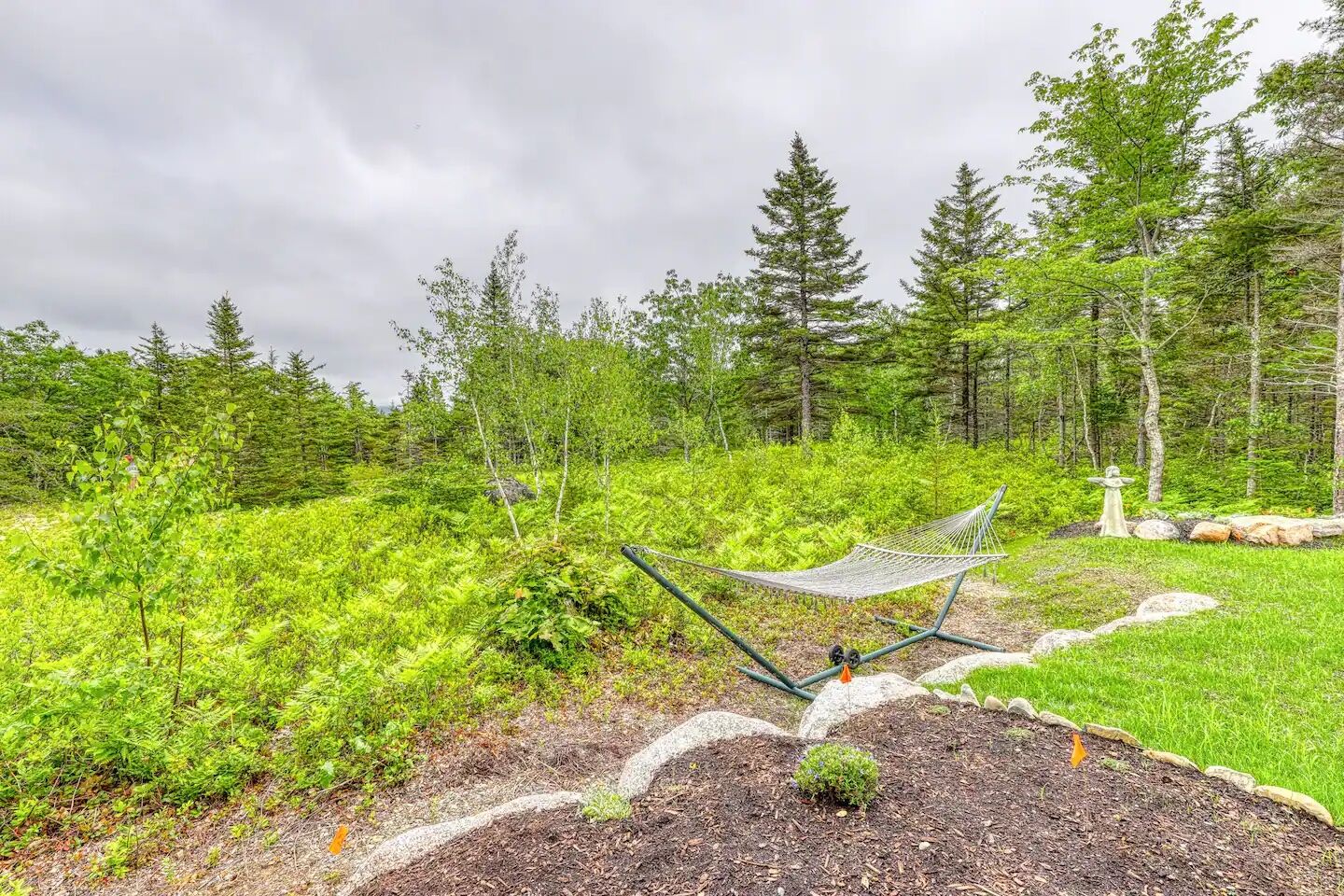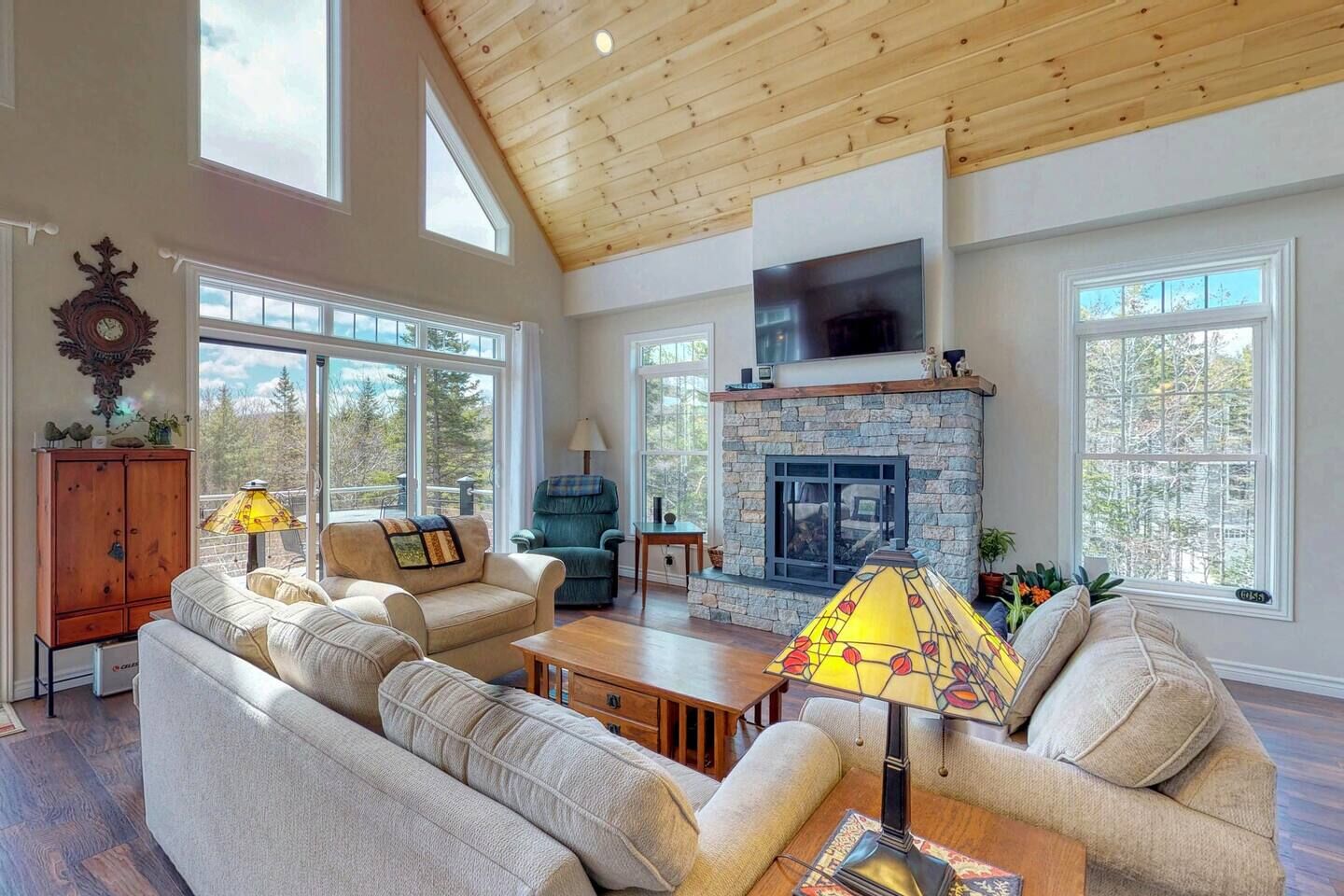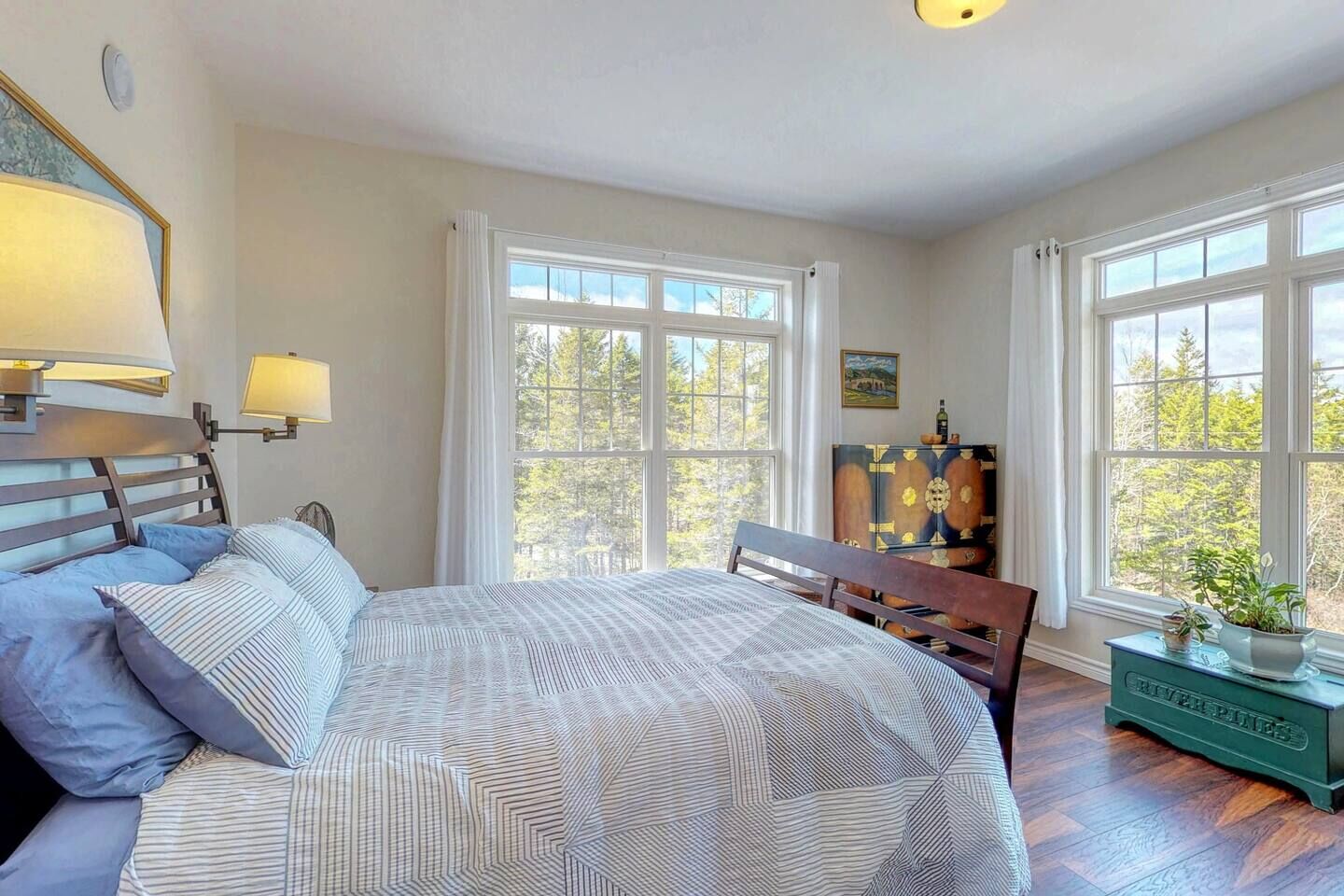 Situated on 28 acres of private land, this secluded Acadia National Park Airbnb chalet gives you that off-the-radar experience. The backyard and decks overlook Cadillac Mountain to the east with gorgeous sunsets to the west over Blue Hill. As a new build, the property satisfies the needs of the modern traveler. The kitchen is equipped with top-of-the-line amenities while the powerful propane fireplace will ensure you remain toasty. A nook in the loft is ideal for reading, meditation, play, and stargazing.
Six guests, three bedrooms
Price: $525 per night
Romantic forest cabin – private, near everything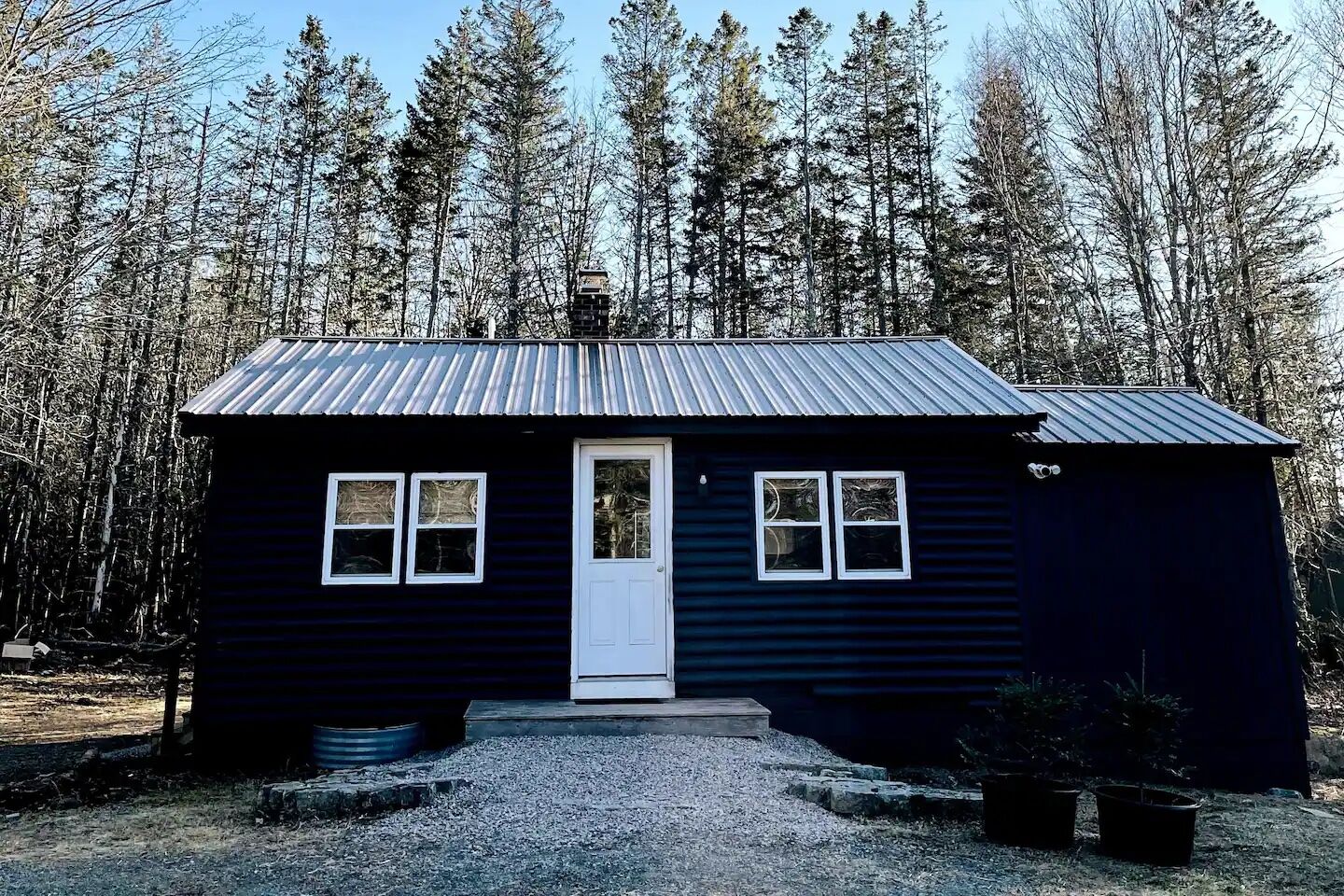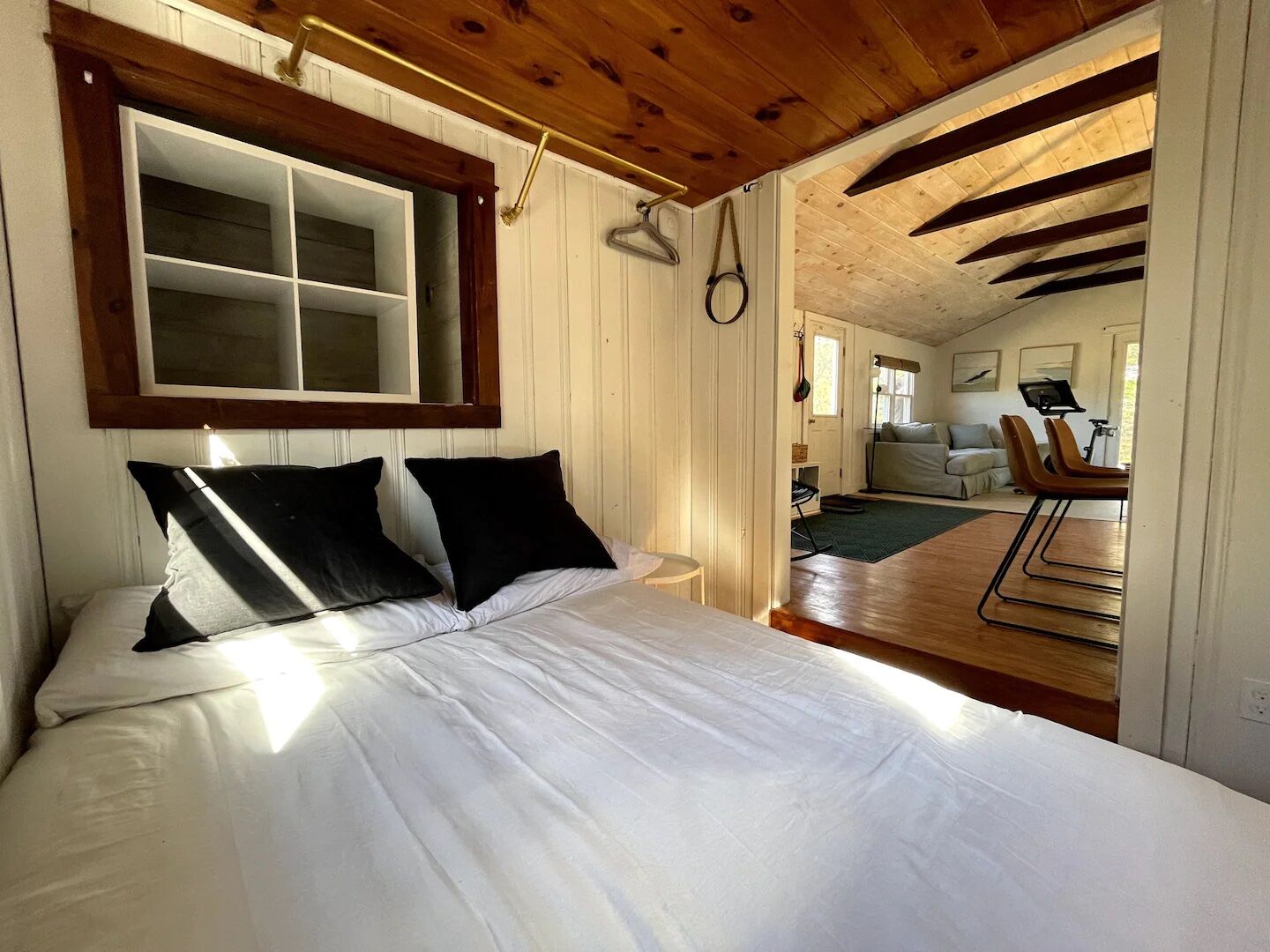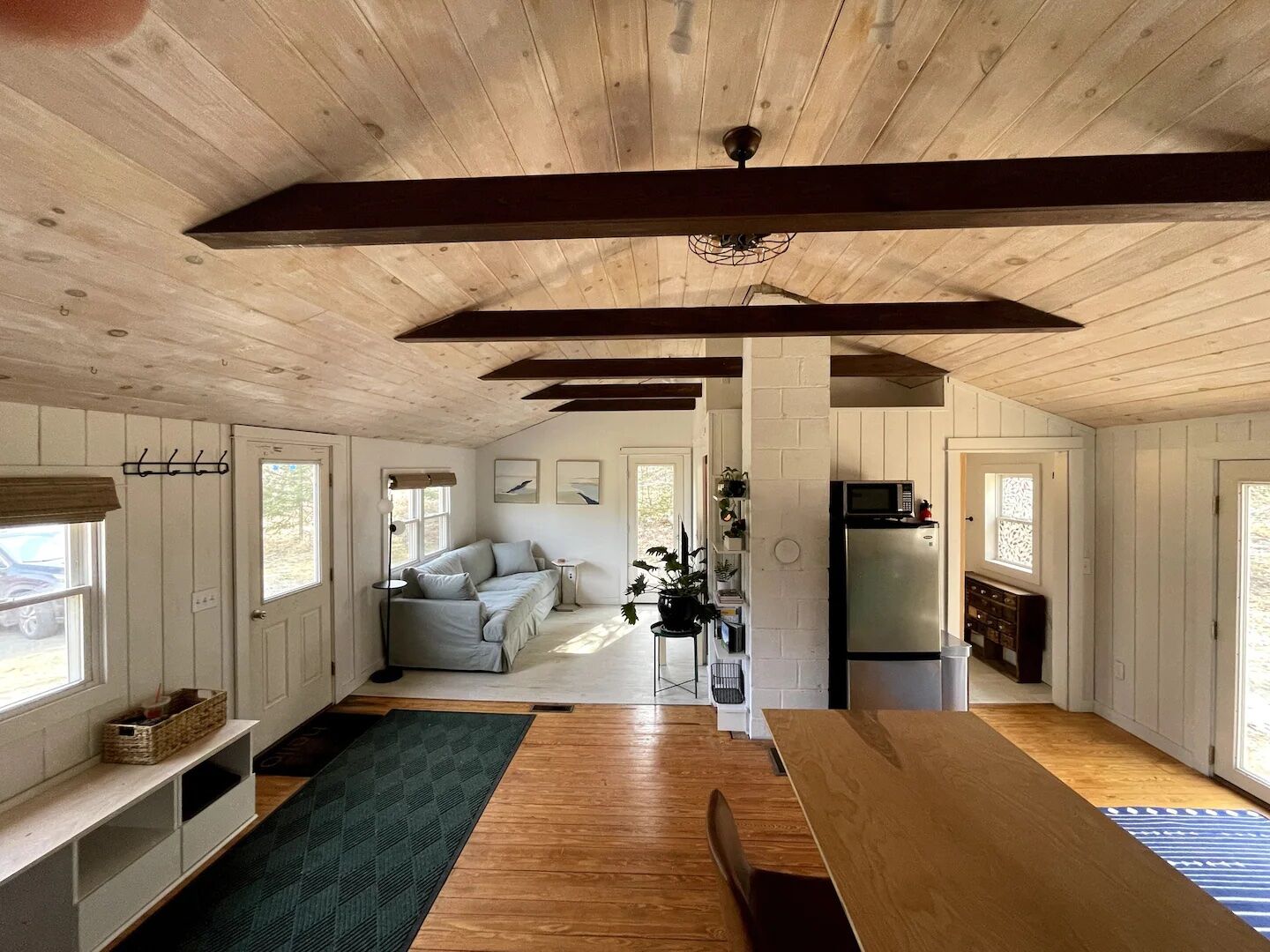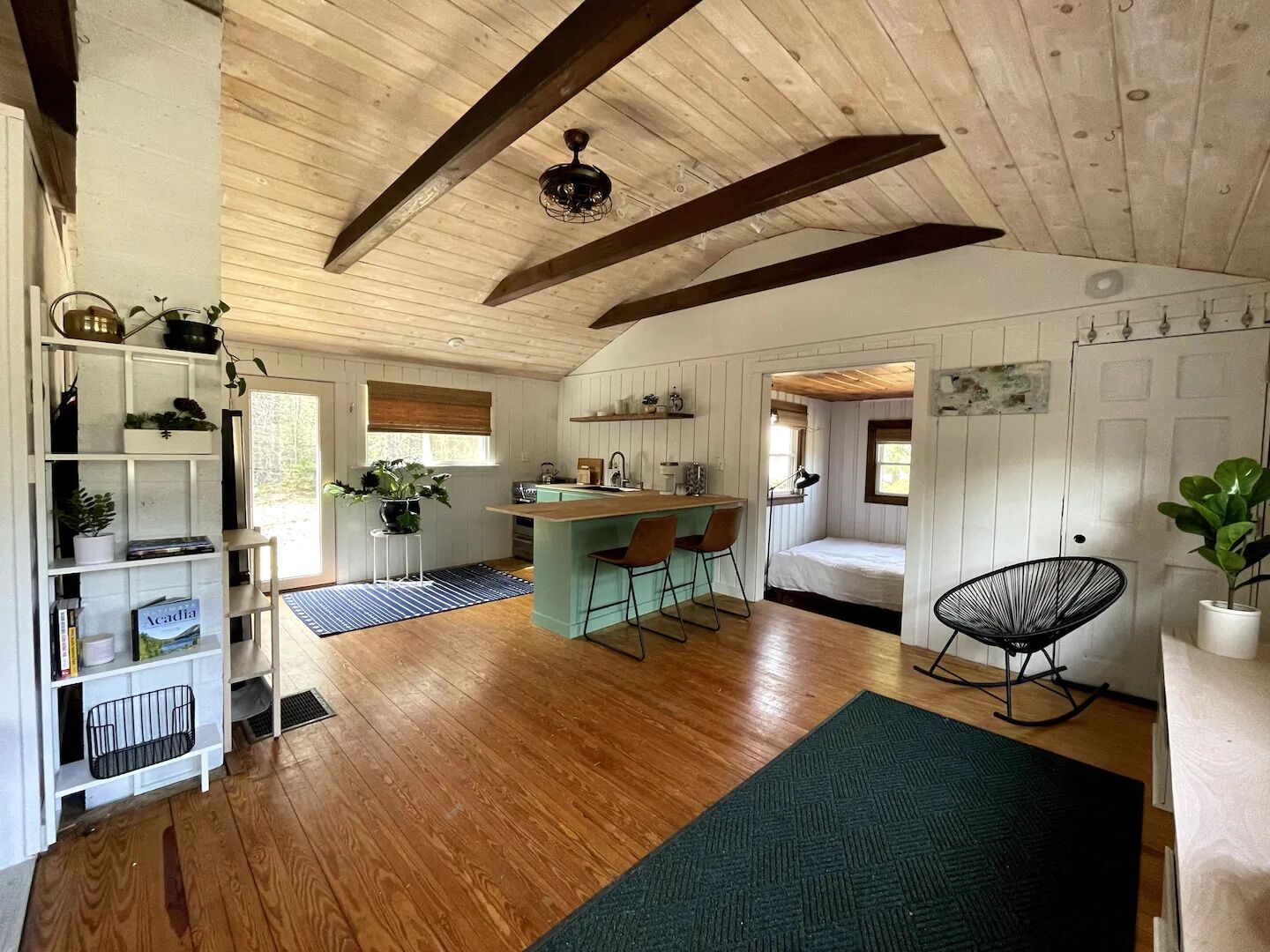 Whisk your other half away to the dreamiest cabin Airbnb that Acadia National Park has to offer. The cozy rental is tucked away in the woodlands, a five-minute drive from the park entrance and 15 minutes from Bar Harbor. Indoor spaces are turned out with brand new fixtures and upholstery while the teal kitchen adds a pop of color. Wind down on the 1.5-acre plot of land complete with a grill and fire pit.

Three guests, one bedroom
Price: $275 per night
More like this