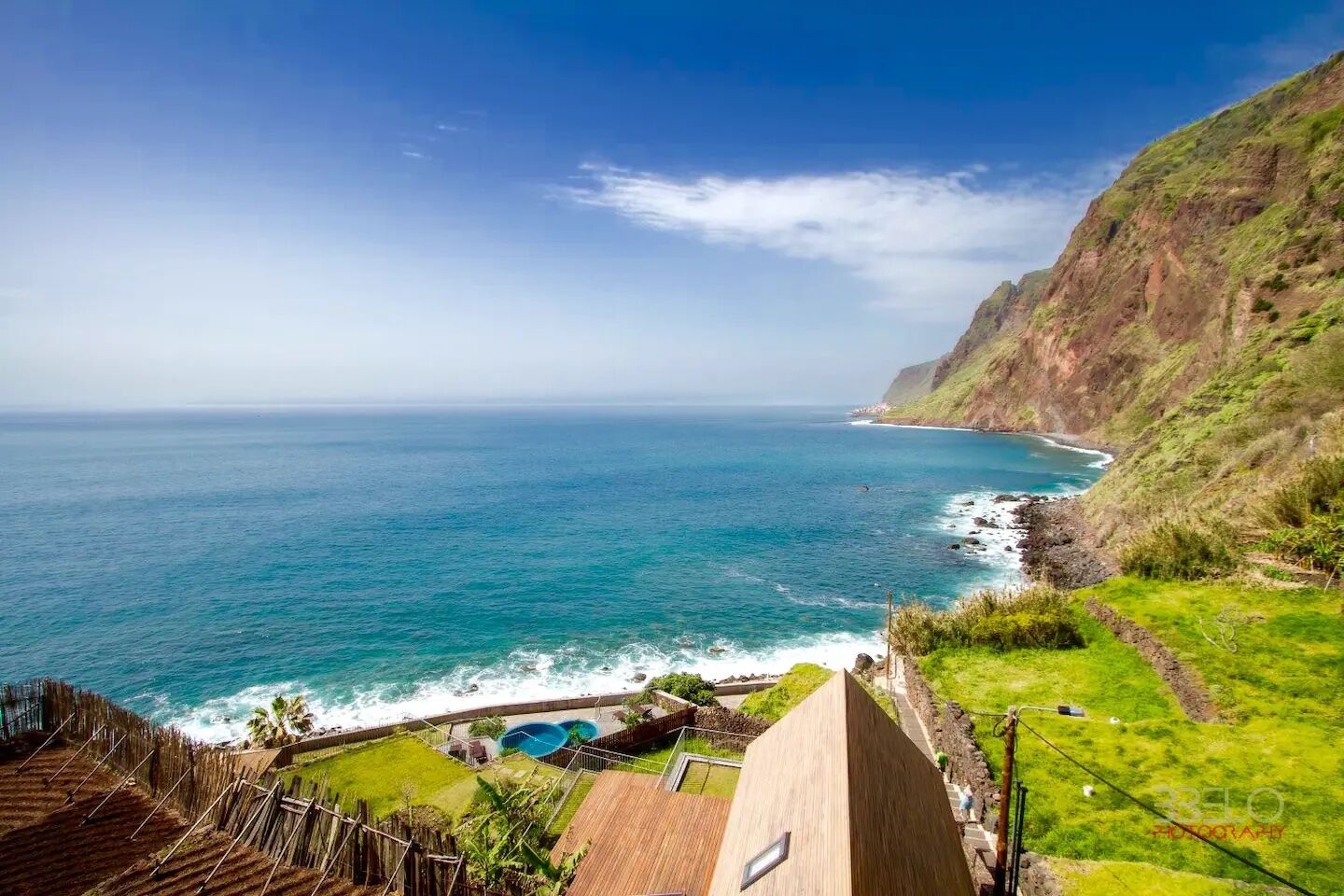 If you can trend on Twitter and TikTok, why not on Airbnb? Trending is one of the latest categories now available on the accommodation platform following the company's Winter Release. This function filters the top-rated listings currently earning more views than the previous week. We've rounded up the most stunning Trending Airbnbs from medieval Spanish castles to Californian farm stays and oceanside Caribbean villas.
We hope you love these stays from Airbnb's Trending category! Just so you know, Matador may collect a small commission from the links on this page if you decide to book a stay. Listed prices are accurate as of the time of publication.
10th-century medieval castle – Llaés, Catalonia, Spain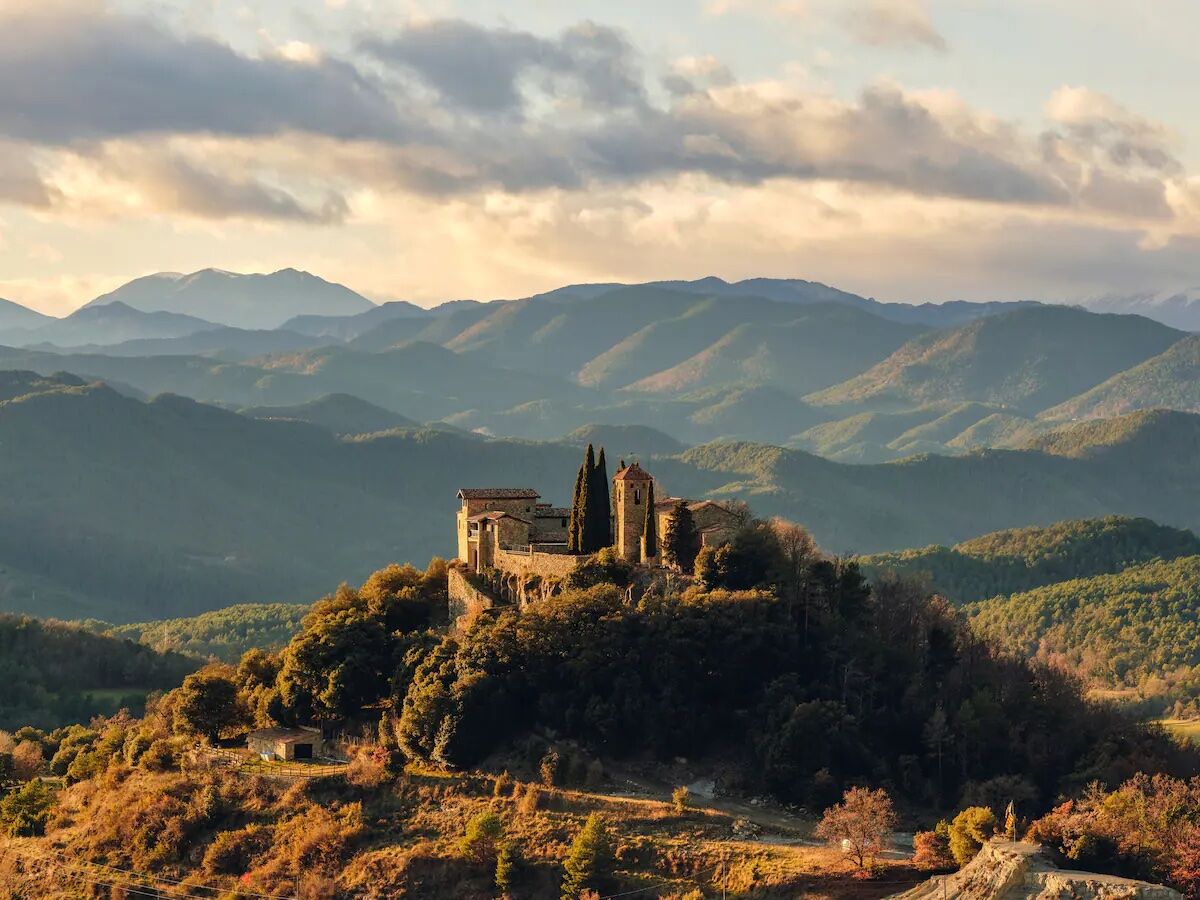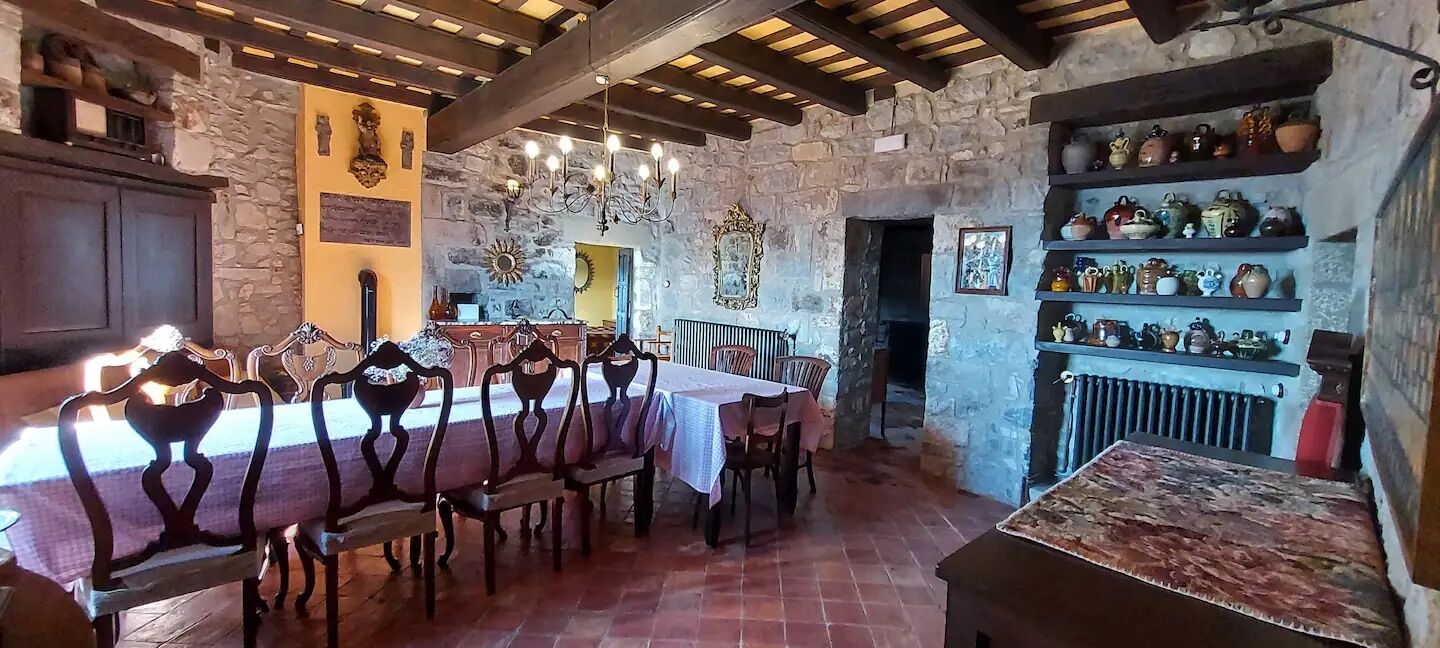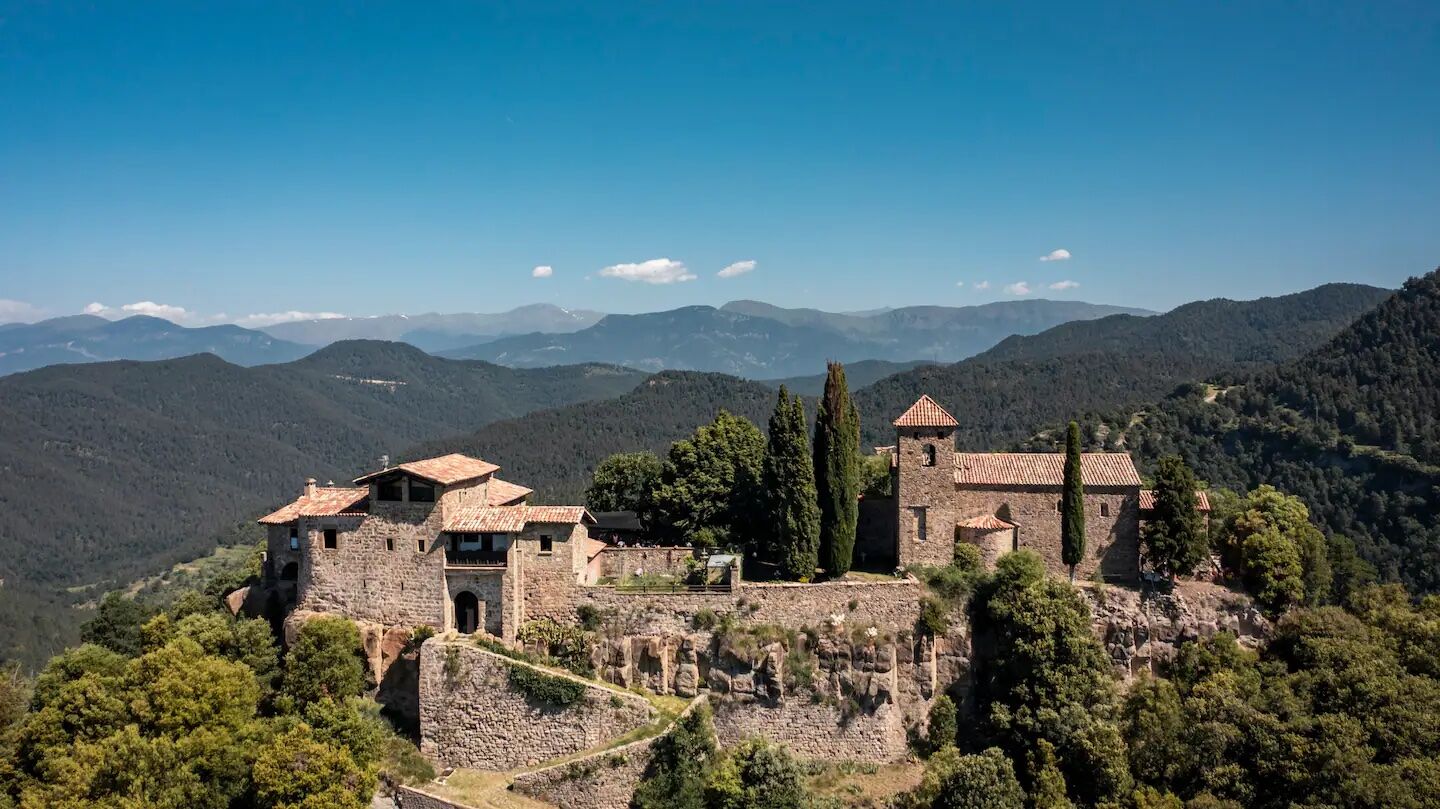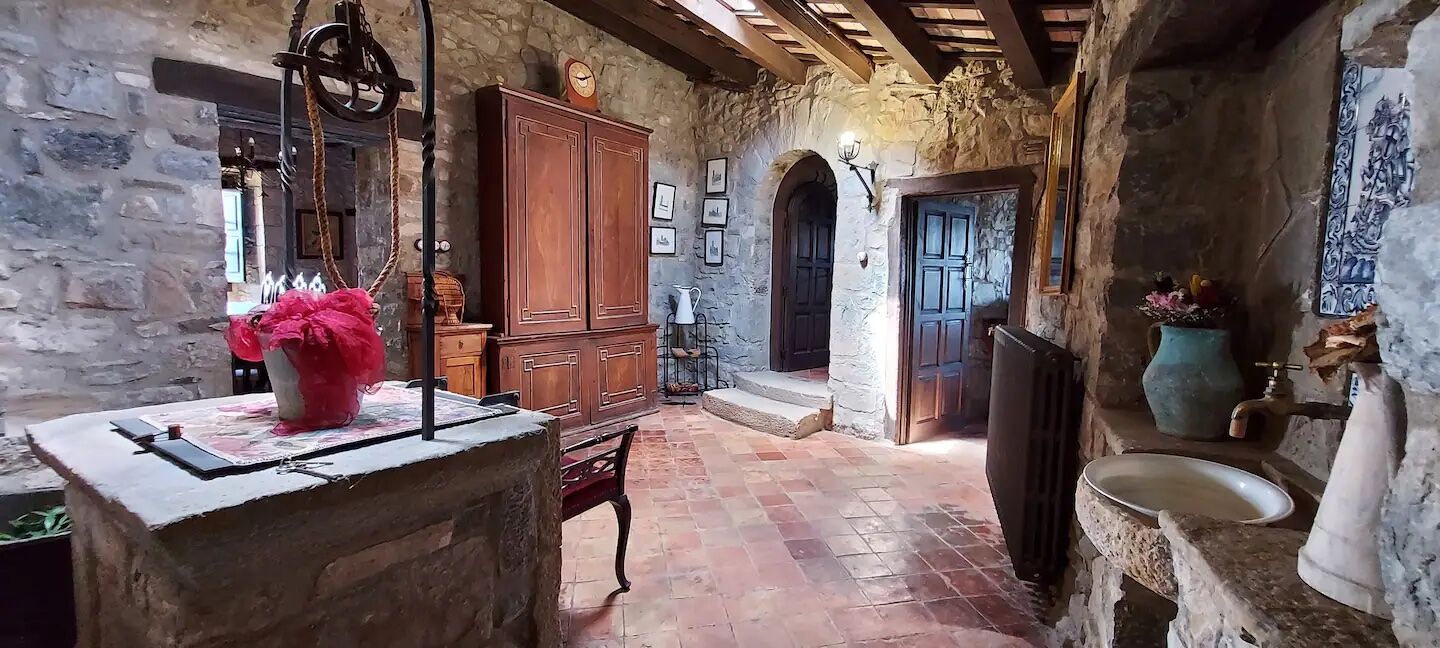 Live like royalty at the Castell de Llaés, a Protected Historical Heritage site. Straddling the Sant Bartolomeu ridge, the castle is furnished with multiple terraces to make the most of the jaw-dropping landscape. Carefully renovated to accommodate the modern traveler – including central heating and new bathrooms – the original foundations of the castle remain intact. Pets are welcome at this trending Airbnb castle, while rental includes free reign of the grounds.
Sixteen guests, eight bedrooms
Price: $542 per night
Magazine cover boho modern villa @ Costa Azul Surf – San Jose del Cabo, Baja California Sur, Mexico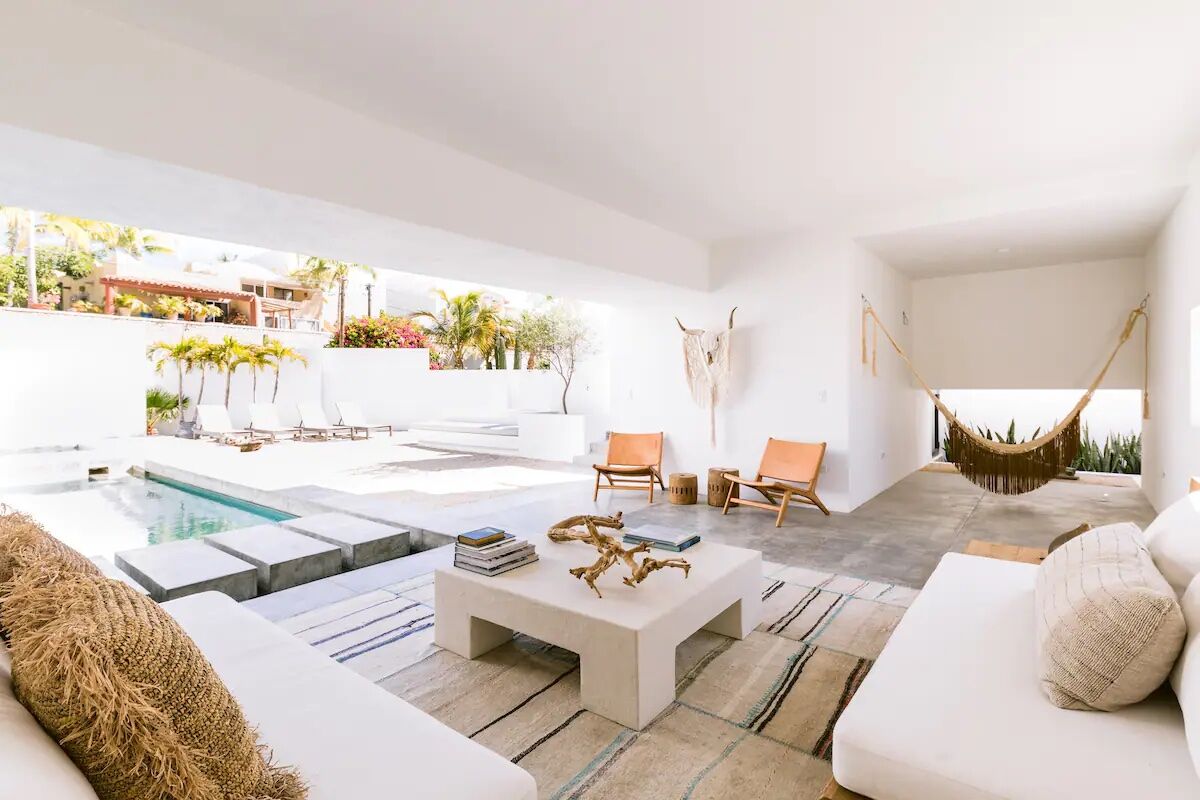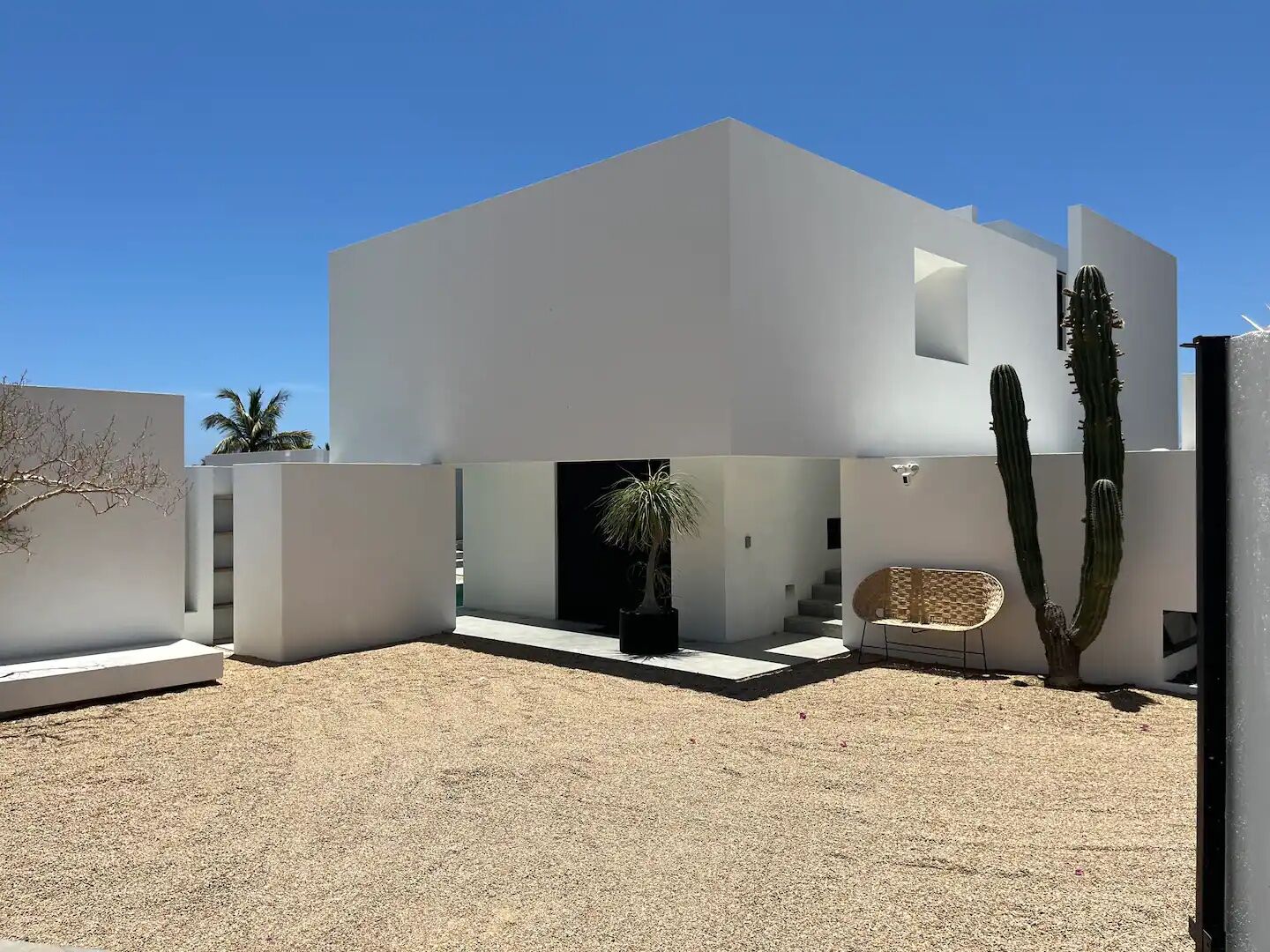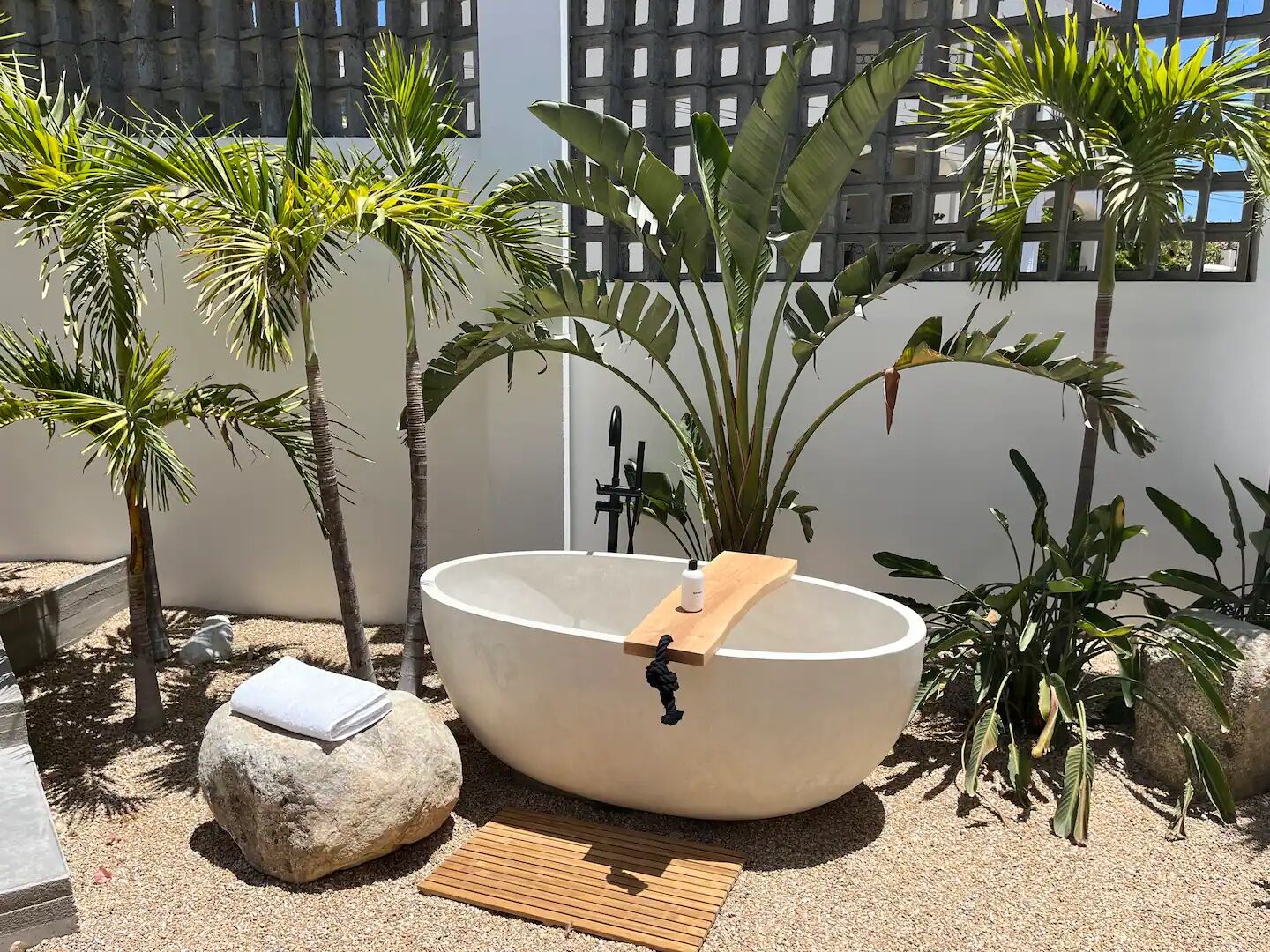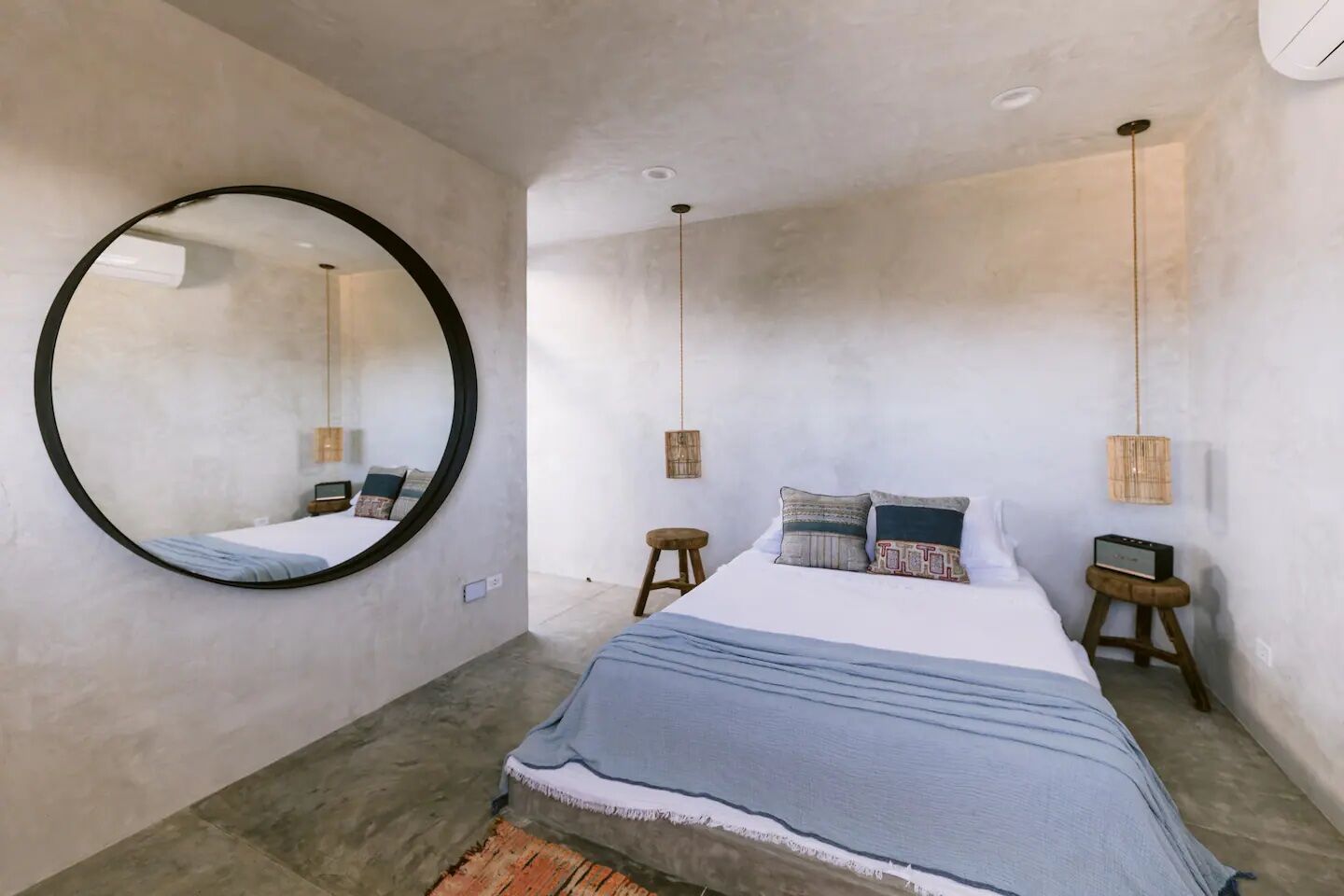 Designed and resided by award-winning architect, Javier Campo, this trending Airbnb villa is as innovative as it is homely. The open-concept kitchen and lounge wrap around a fully-enclosed backyard with a pool, hot tub, pergola, and external living room. Mexican tiles and tapestries adorn the walls and add warmth to the space while luxurious bathing facilities include an outdoor shower and soaking tub.
Eight guests, four bedrooms
Price: $1,338 per night
Uni Water studio – Jardim do Mar, Madeira, Portugal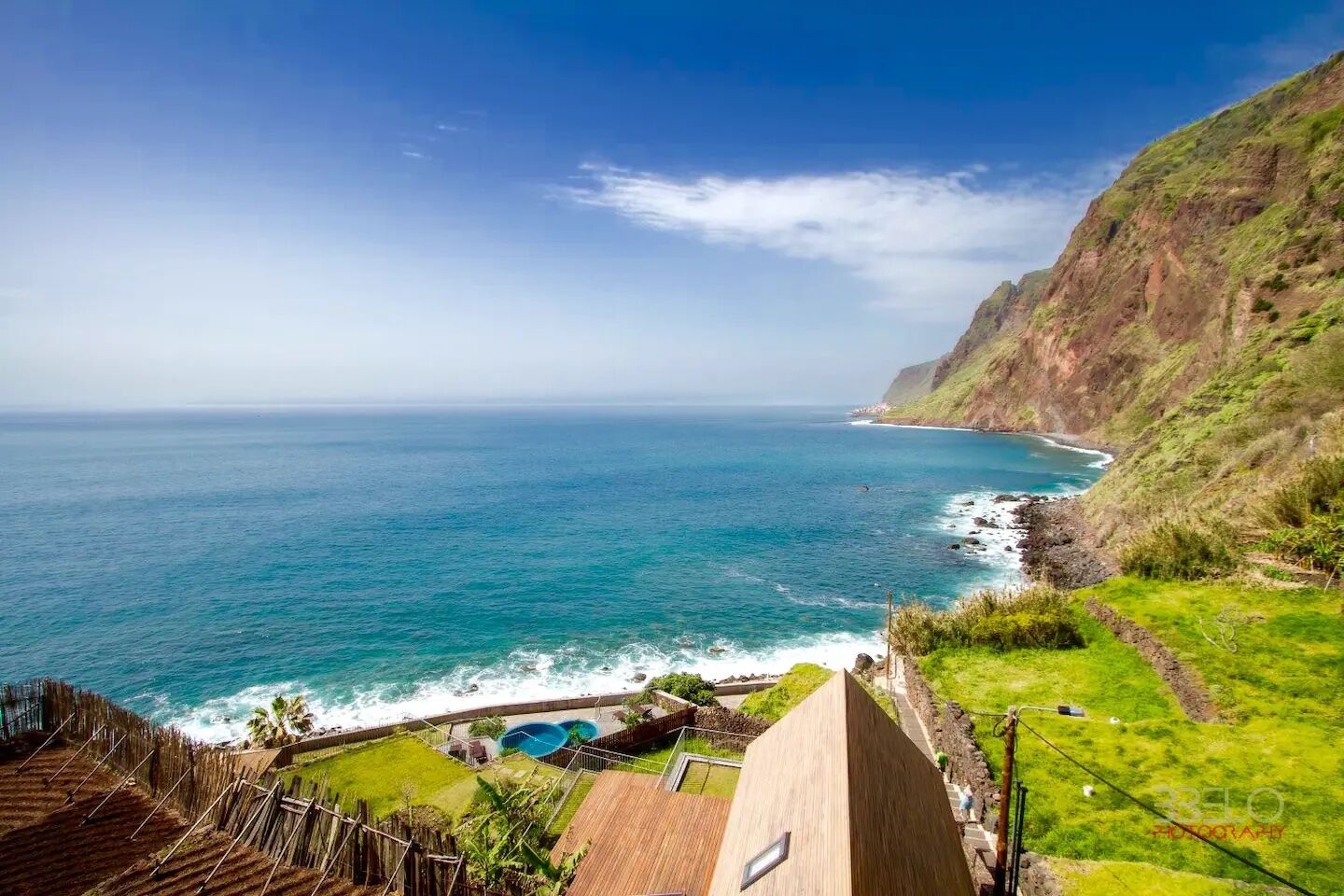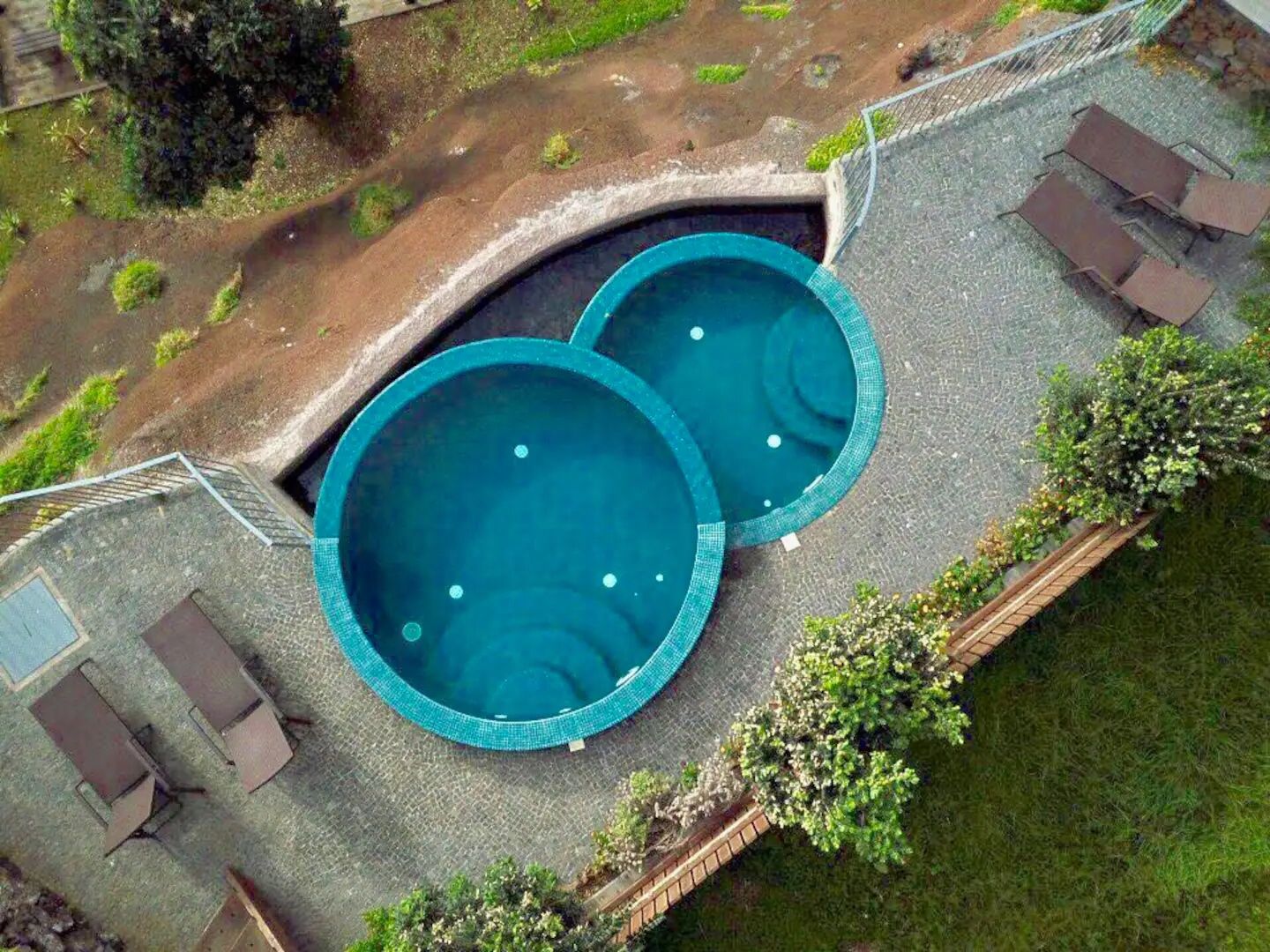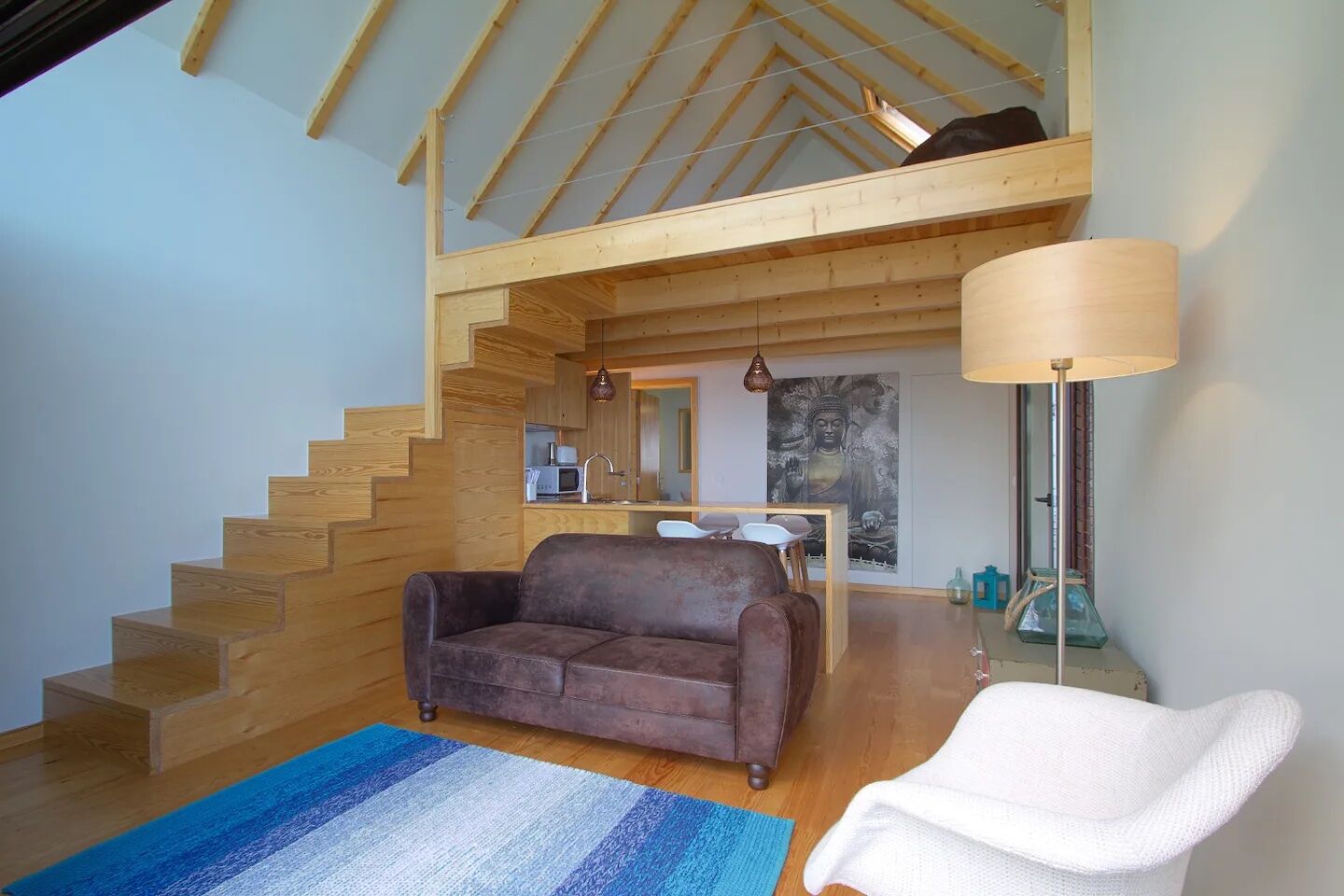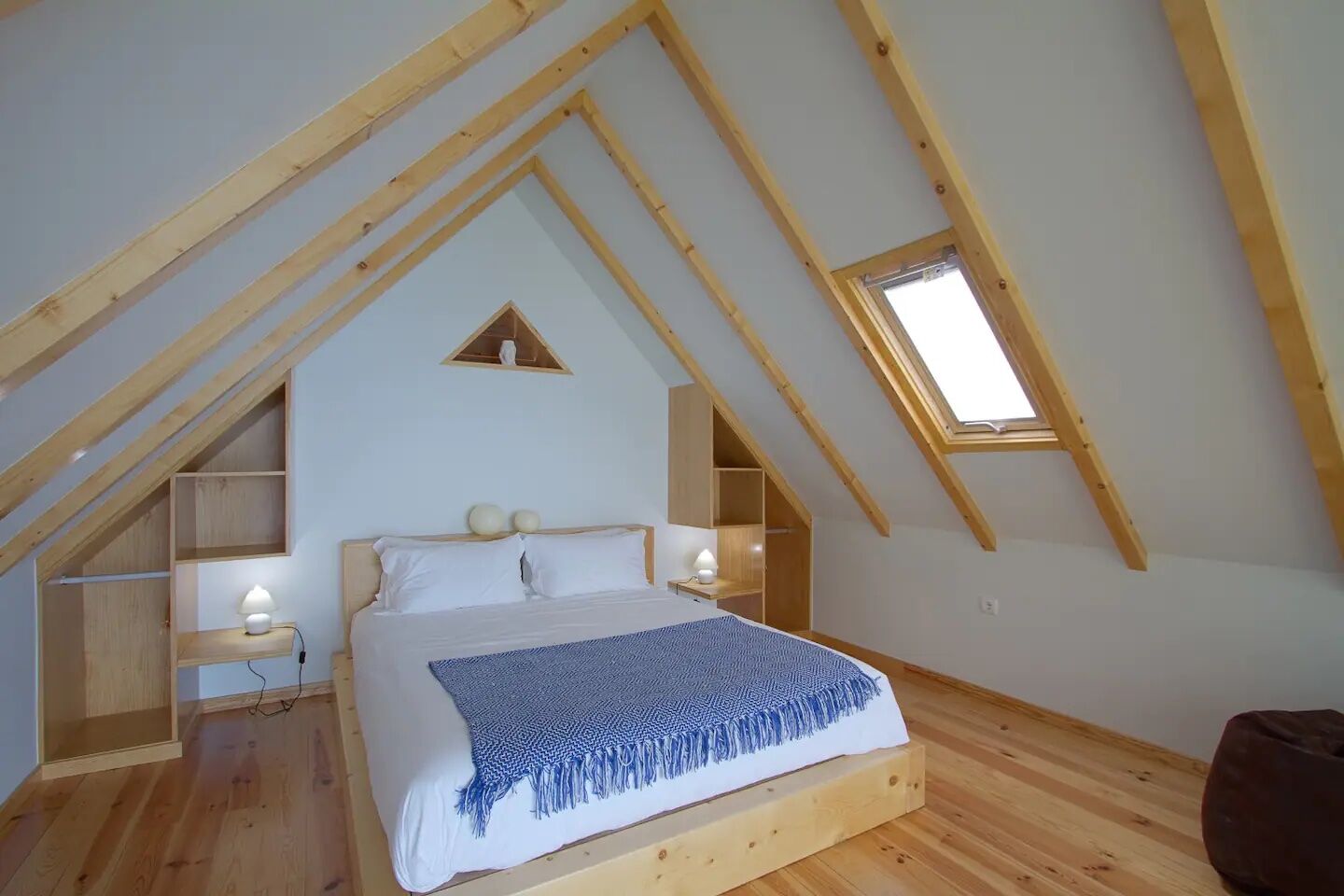 Uni is a concept accommodation designed to intertwine the elements and urge you to disconnect. The property consists of two houses divided into four units, with Uni Water occupying the upper studio on the lower house. Floor-to-ceiling windows and minimalist yet comfy interiors maximize the views of the Garden of the Sea from this quieter side of the island. You'll have your own bathroom, kitchen, and garden terrace; the pool is shared with the occupants of the Fire, Earth, and Air studios.
Two guests, one bedroom
Price: $207 per night
Farm stay at the Bell-Zwart Lodge – La Grange, California, United States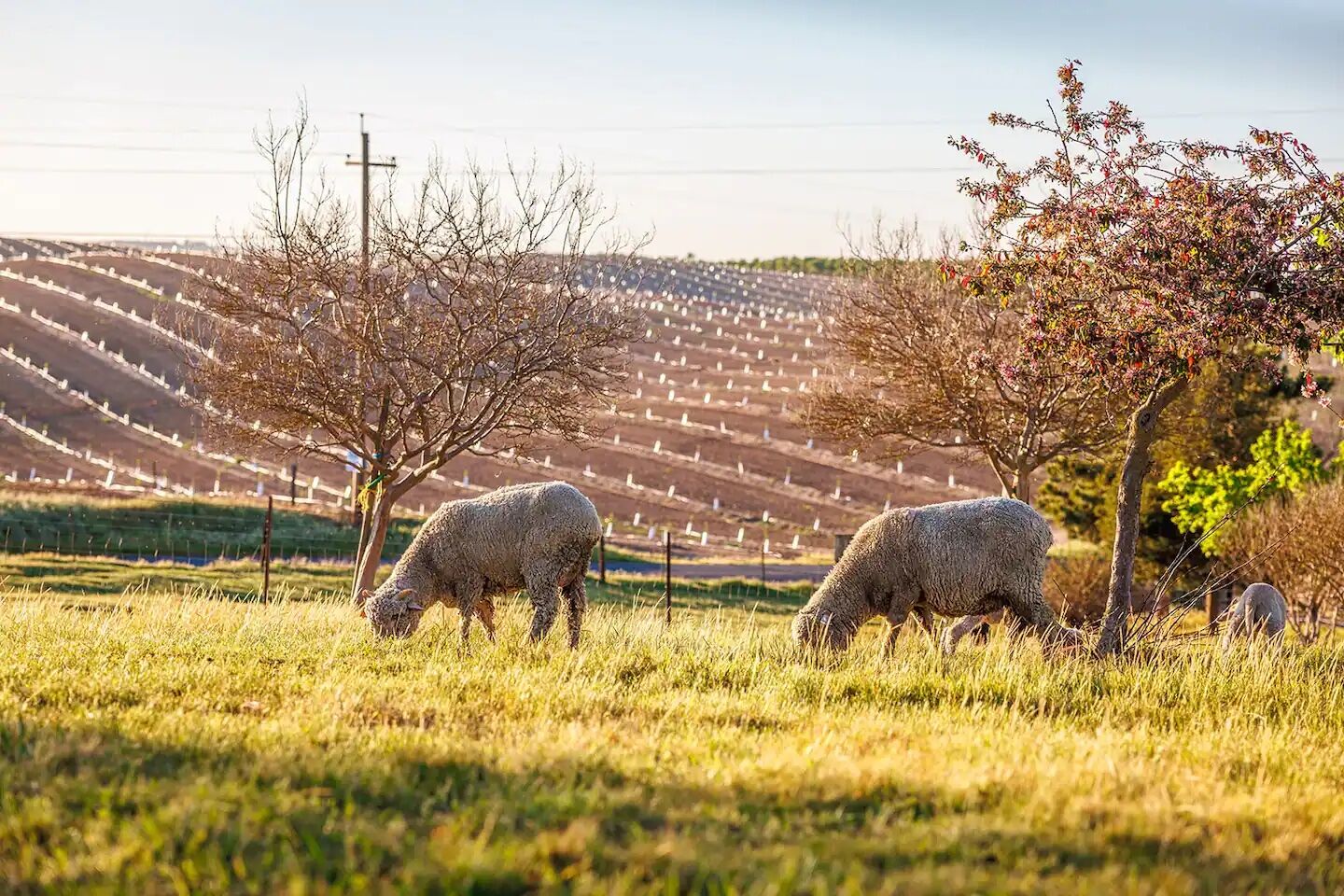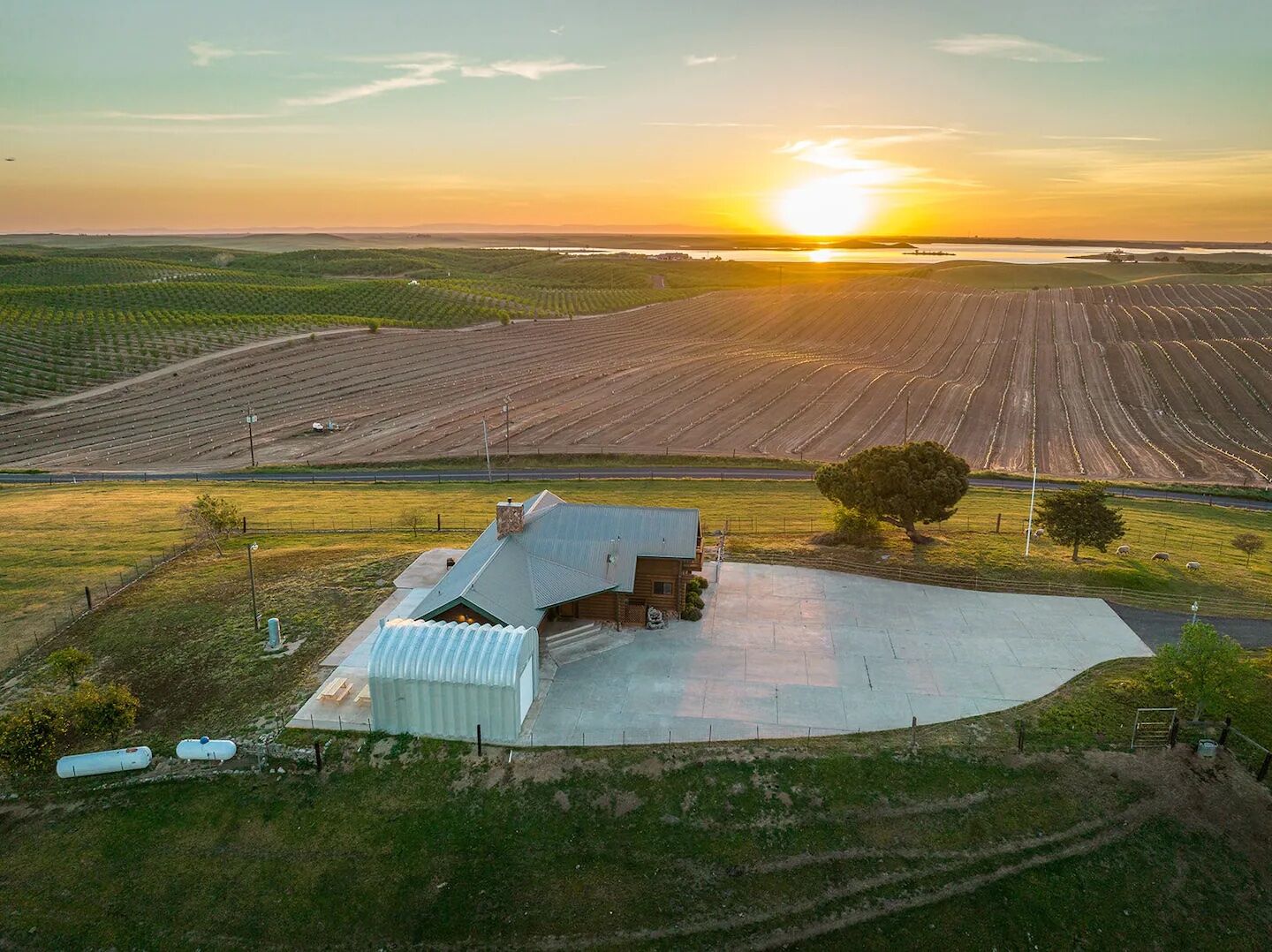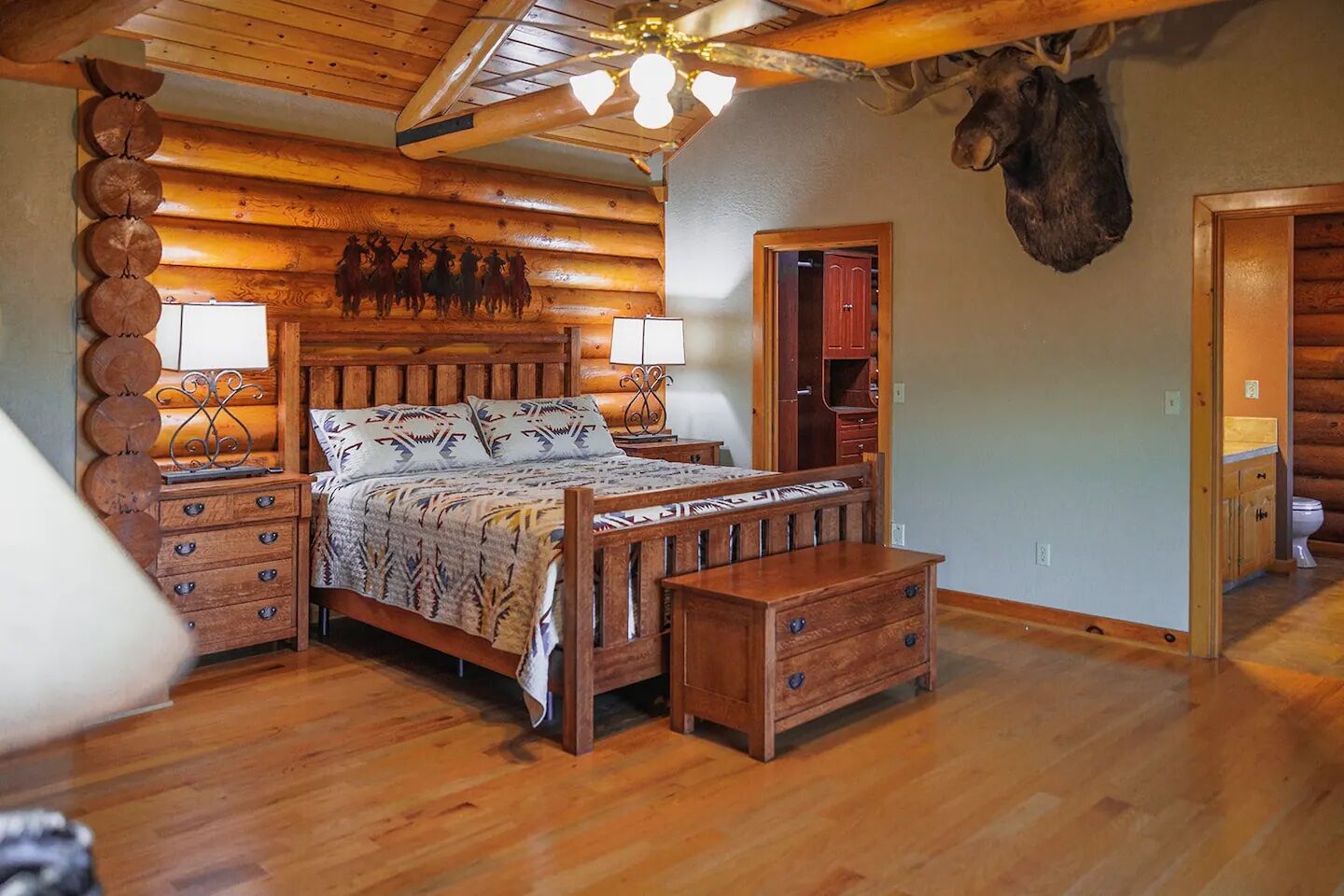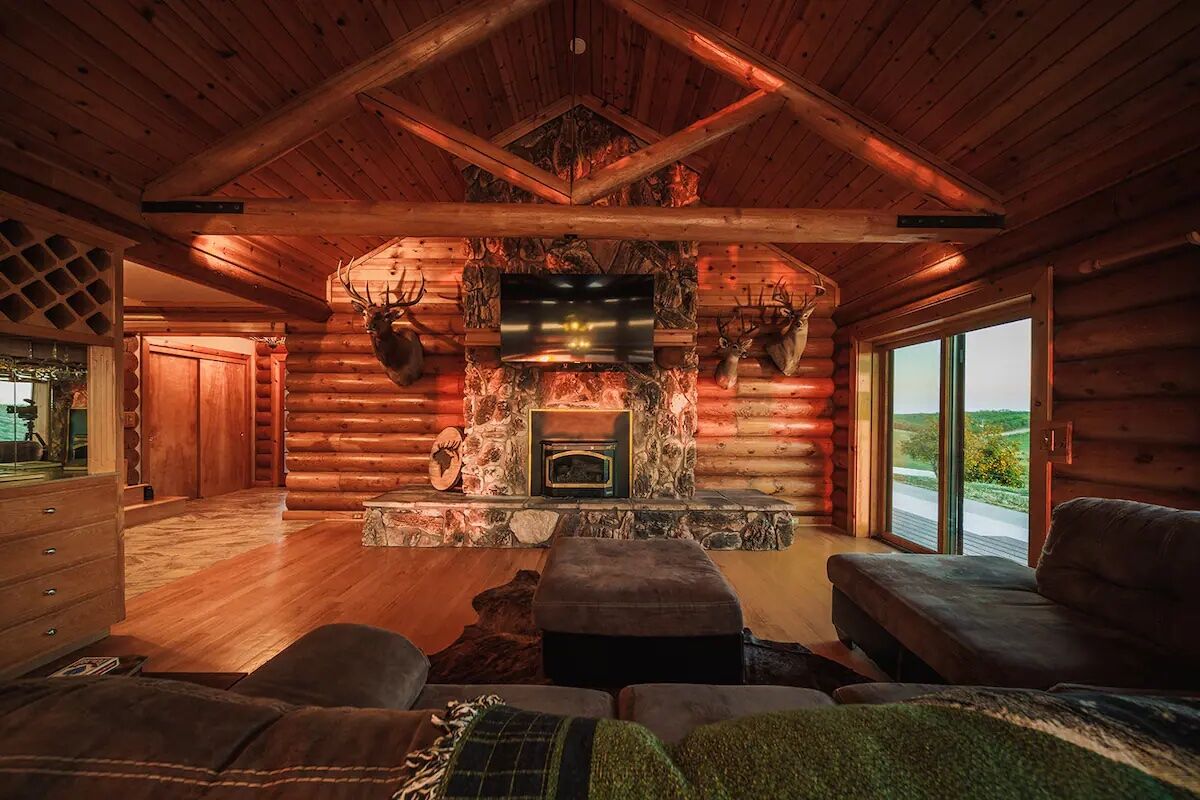 Experience the lifestyle of a working cattle farm at this trending log cabin Airbnb near the Don Pedro and Turlock lakes. The ranch house consists of a spacious lounge with a fireplace and a gourmet kitchen, with a television in all five bedrooms. Unwind in the master bedroom's Jacuzzi tub and wake up to fresh eggs, courtesy of the host. There's more than enough space to park up a boat rental while horse-boarding is available on request.
Eight guests, five bedrooms
Price: $216 per night
Hut of Sossego – Bairro Mellos, Minas Gerais, Brazil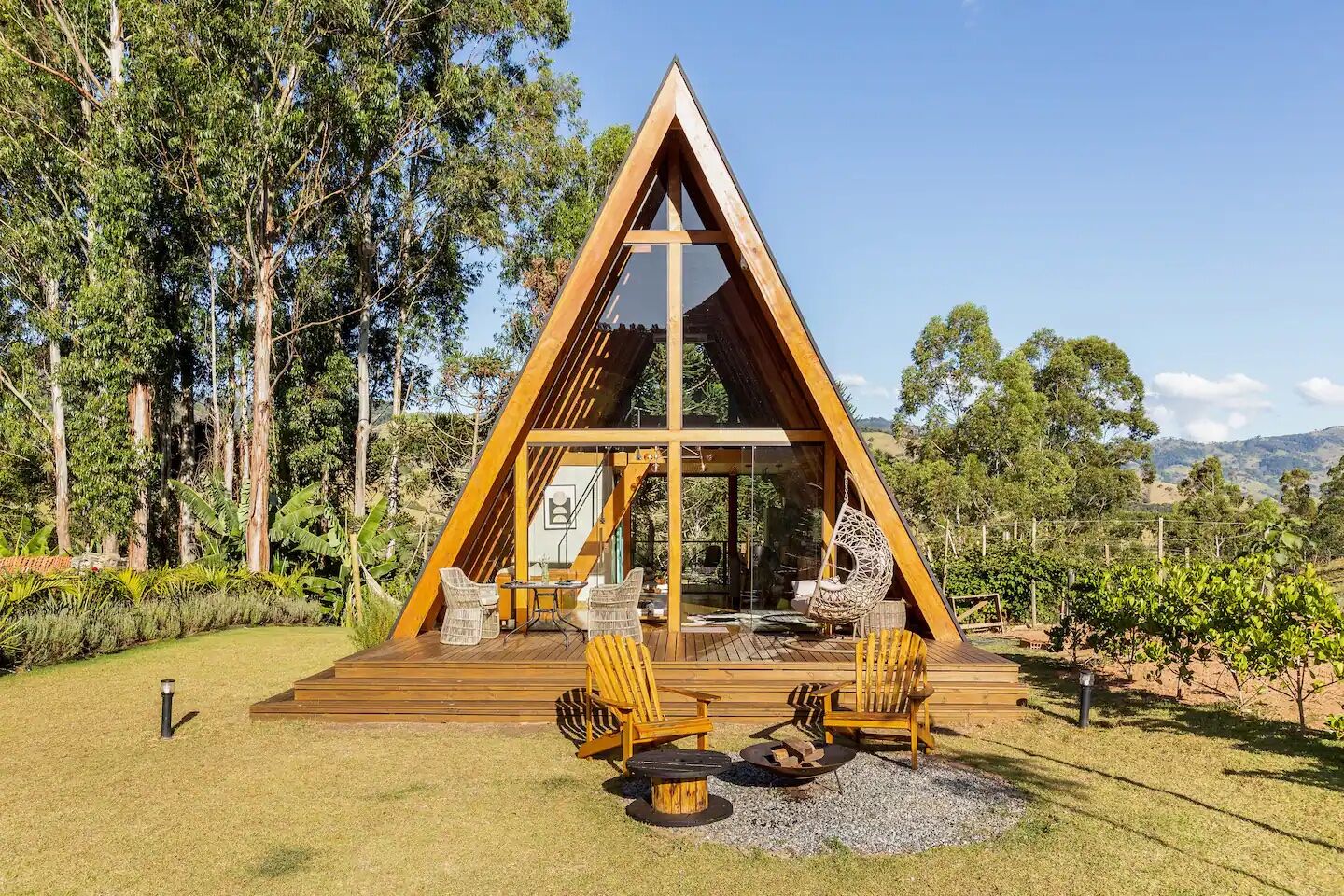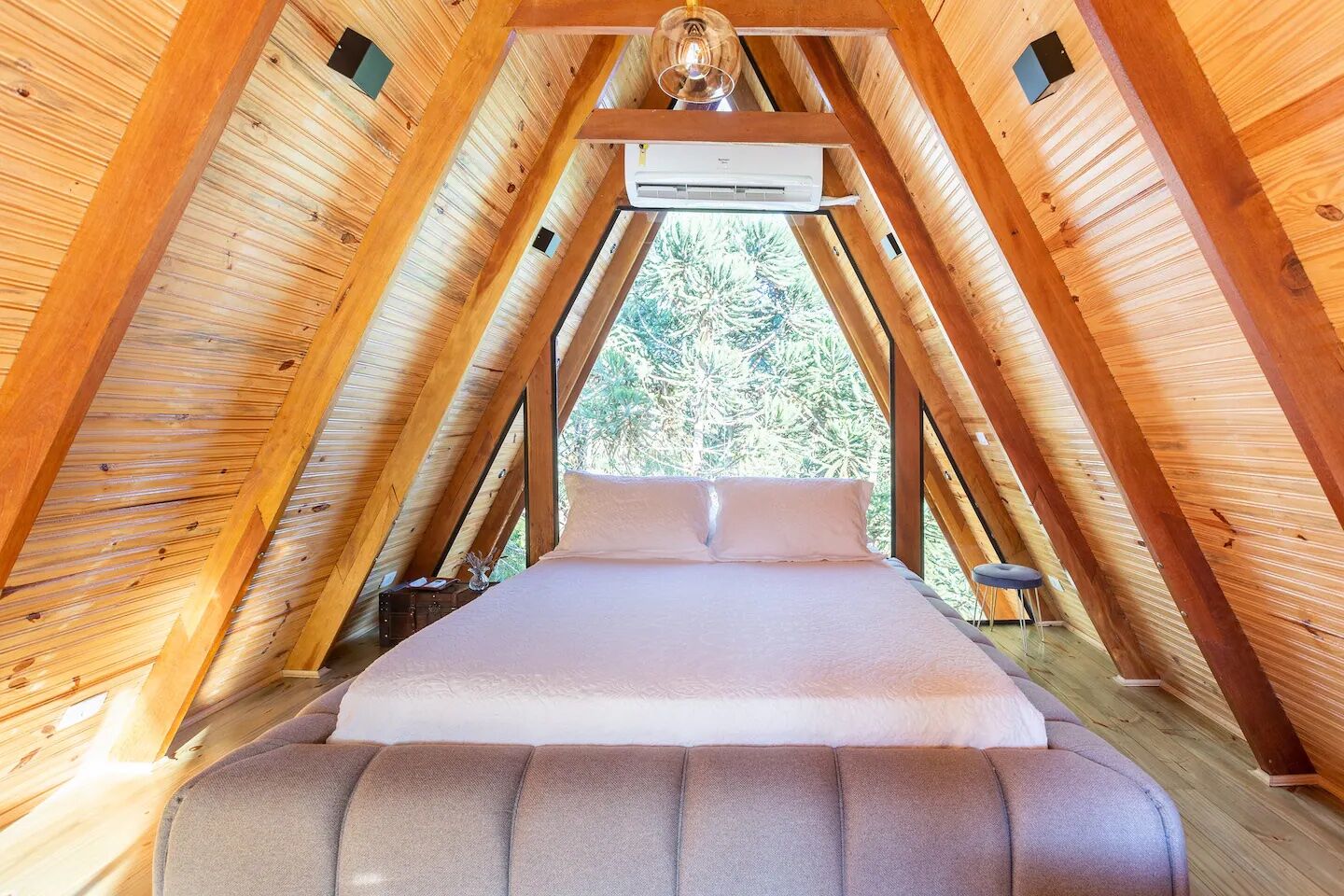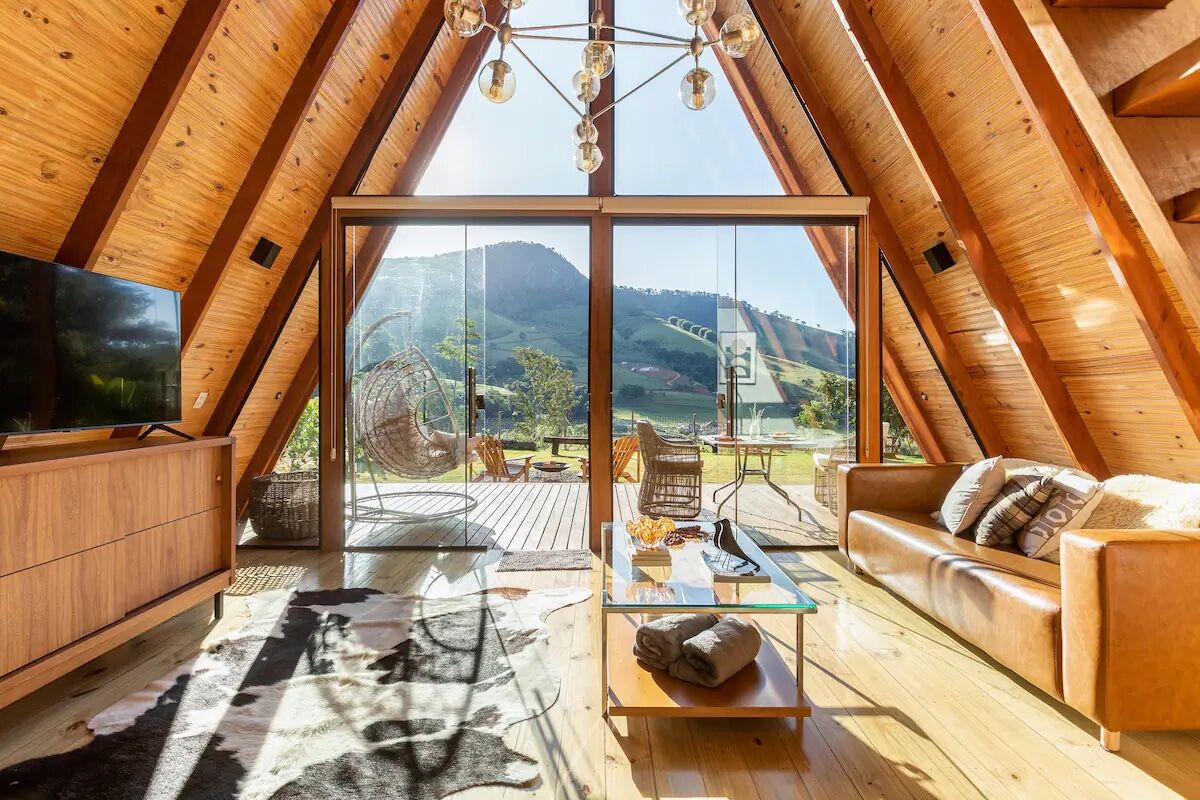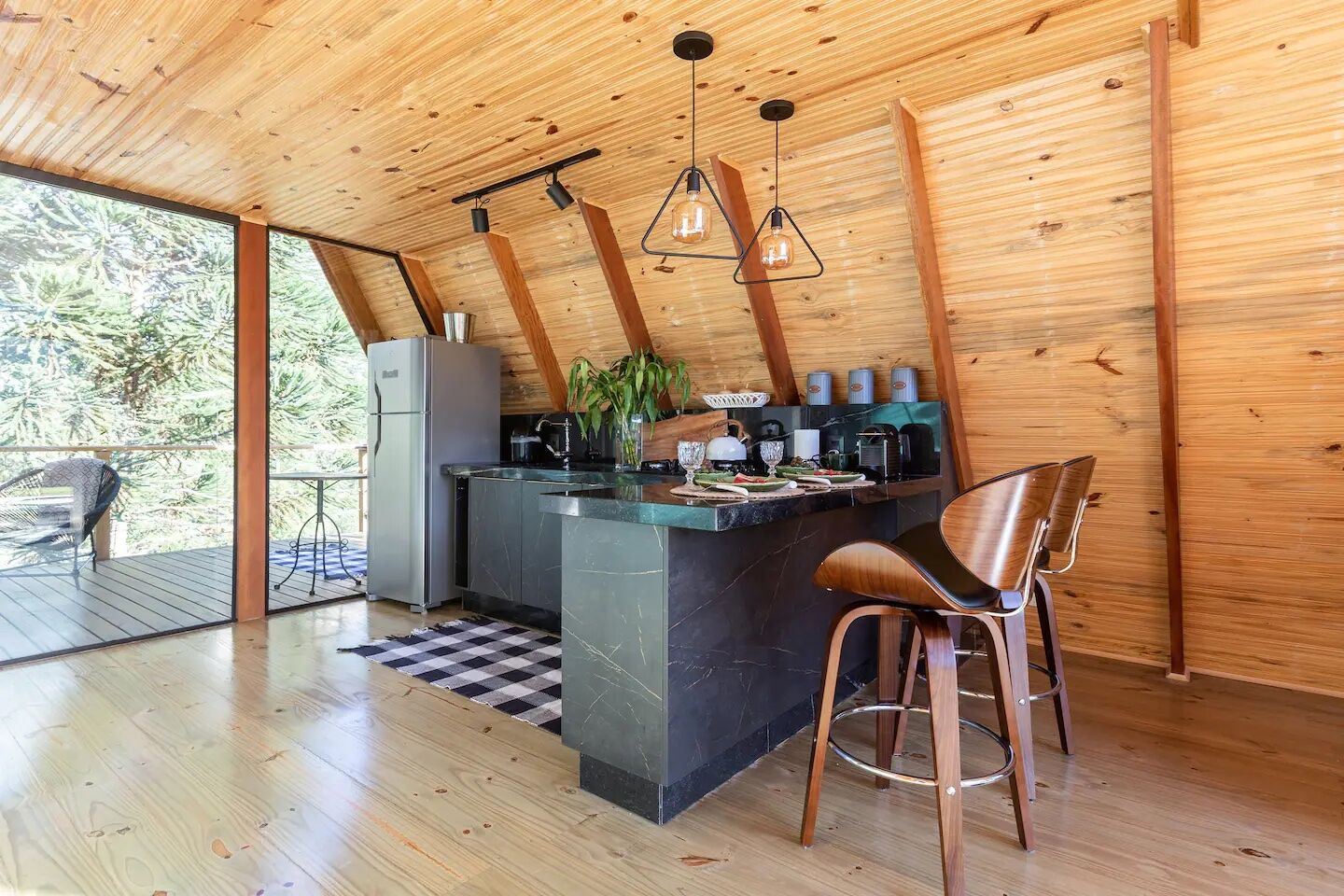 Modeled on the A-frame chalets of North America, the Hut of Sossego is one of the few vacation homes of this kind, located equal distance between São Paulo and Rio de Janeiro. The lower level opens out onto a sun deck while the bedroom is nestled in the gable roof. Sink into the tub overlooking the pine forest and feel welcome to use the shared pool and hot tub.
Two guests, one bedroom
Price: $167 per night
Enjoy Eiffel Tower sparkle in grand style – Paris, France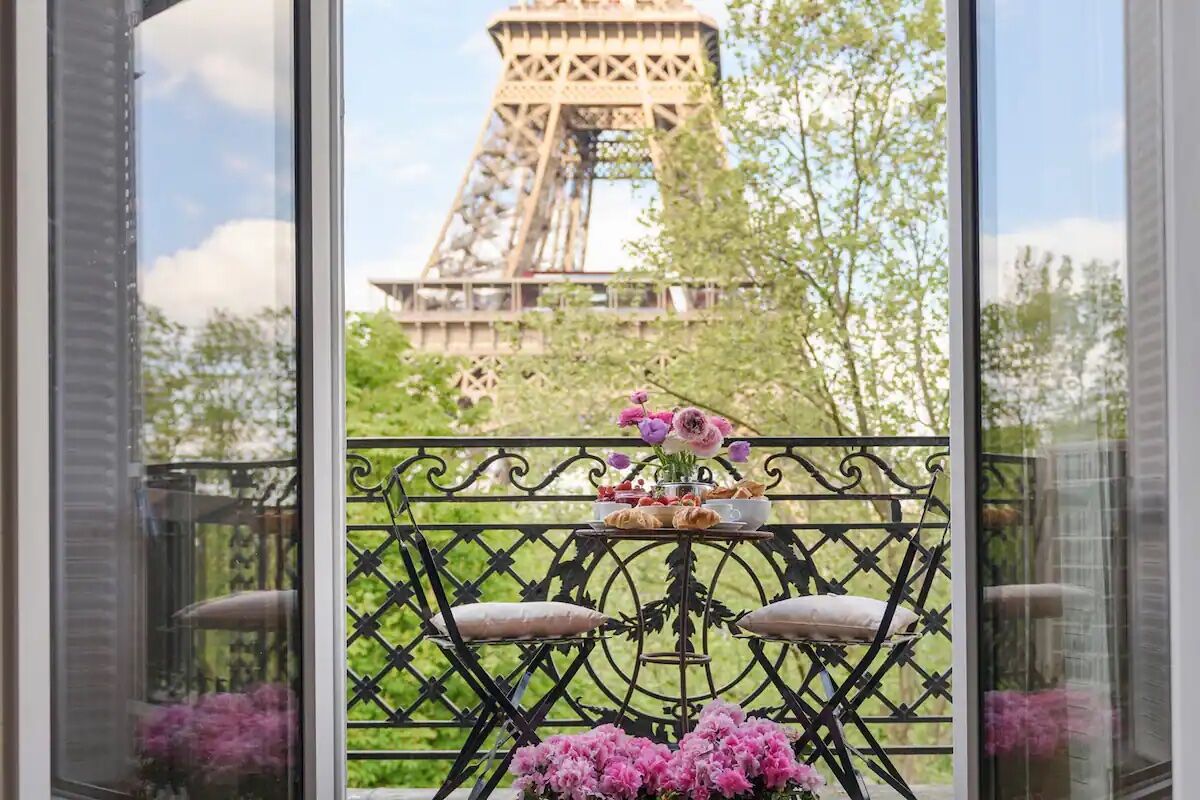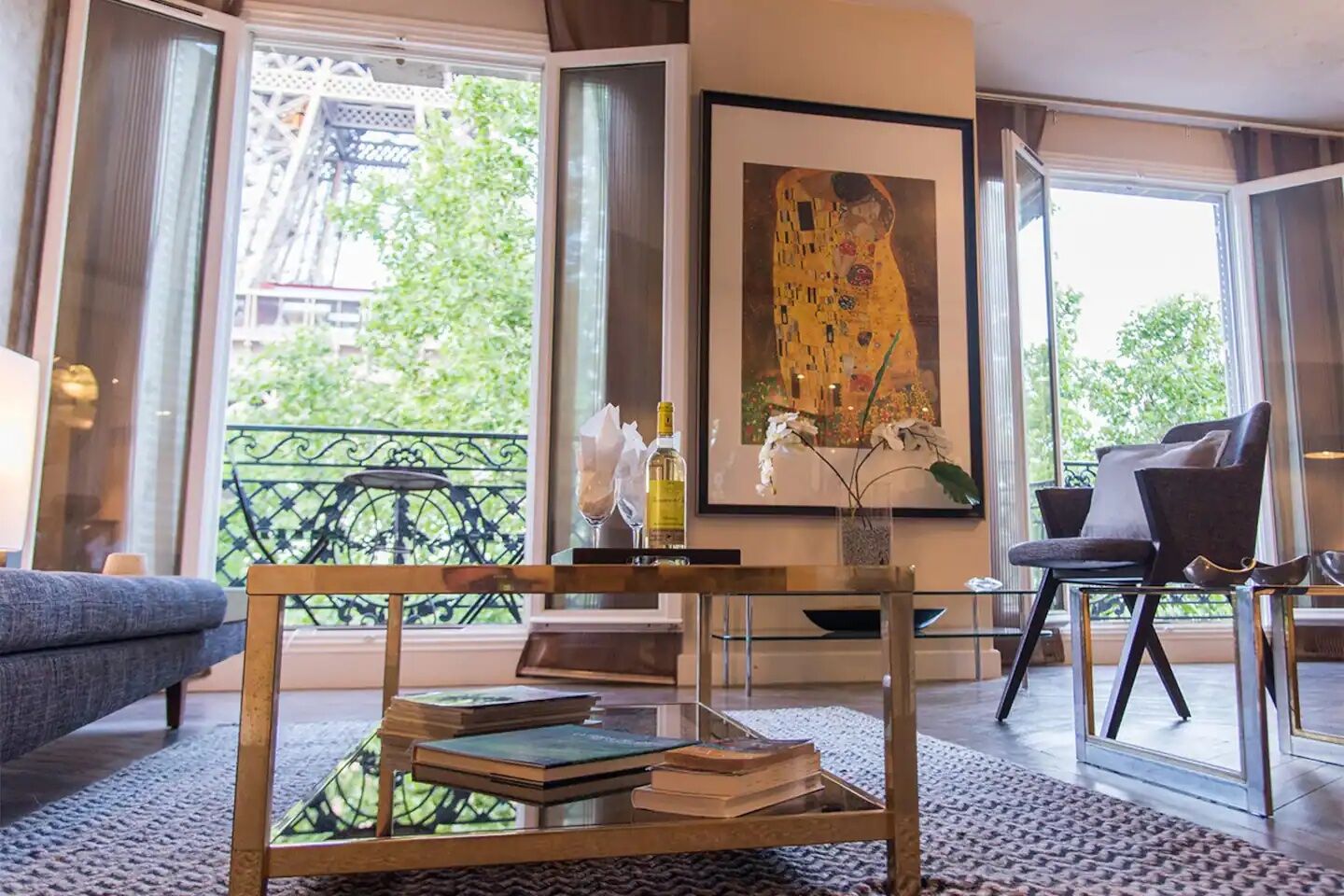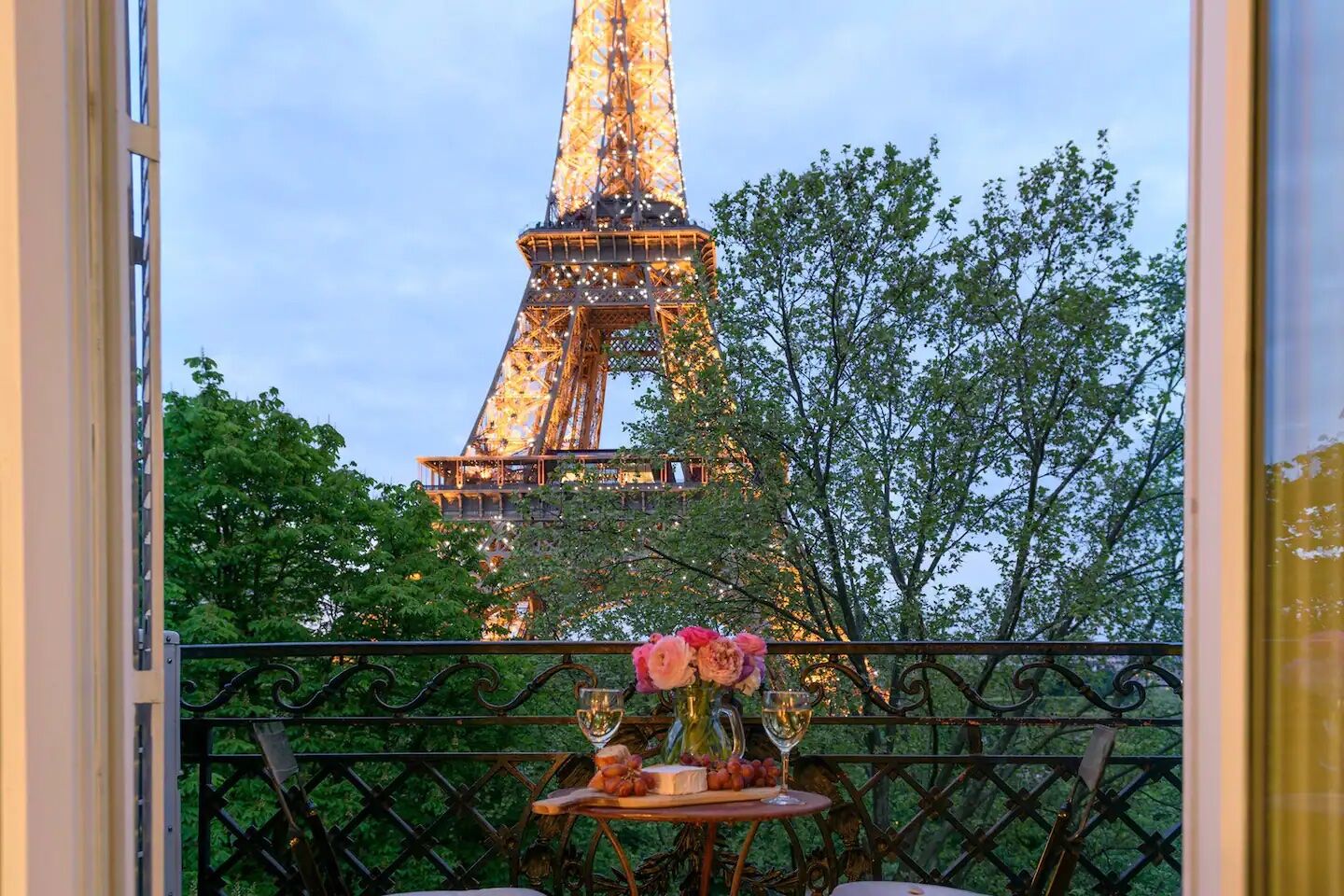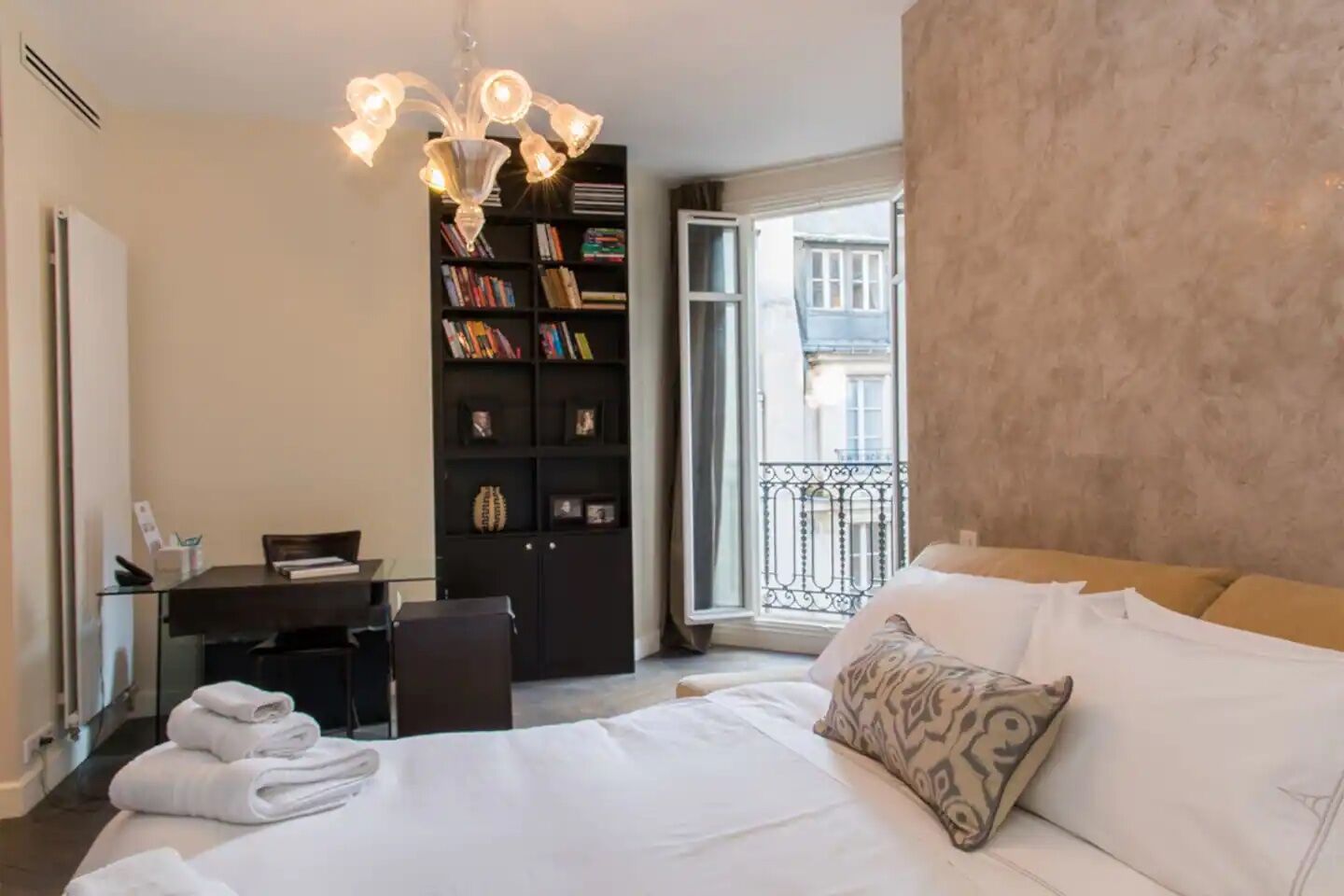 There's no need to leave your digs when you book this trending Airbnb with Eiffel Tower views. In fact, the landmark is so close you could reach out and touch the iron – almost. The apartment is chicly decorated with contemporary fixtures and Juliet balconies in both the master bedroom and the salon. Located in the 7th arrondissement, you'll have the best of Paris' galleries and restaurants right on your doorstep.
Six guests, two bedrooms
Price: $665 per night
Aura – eco bamboo house with pool and river view – Abiansemal, Bali, Indonesia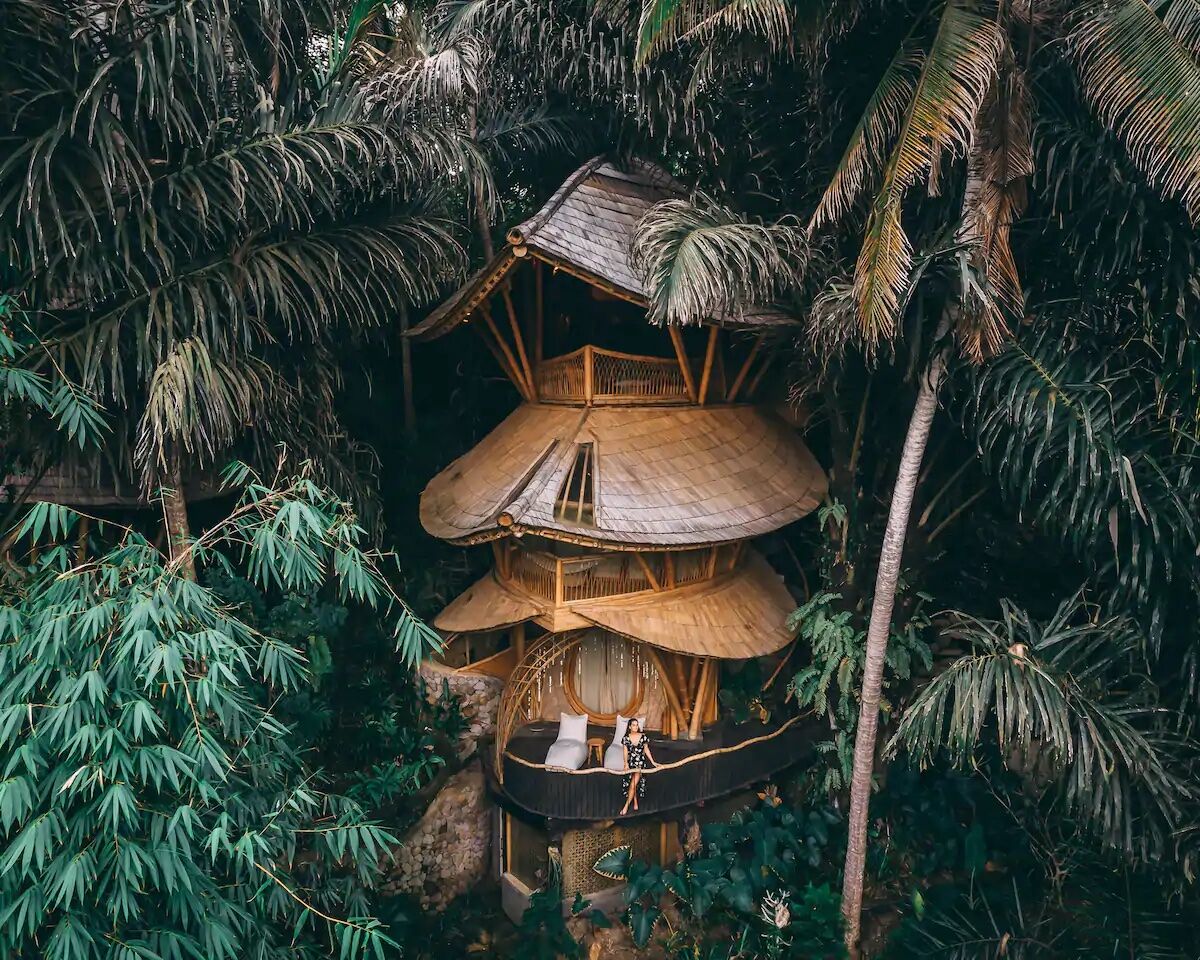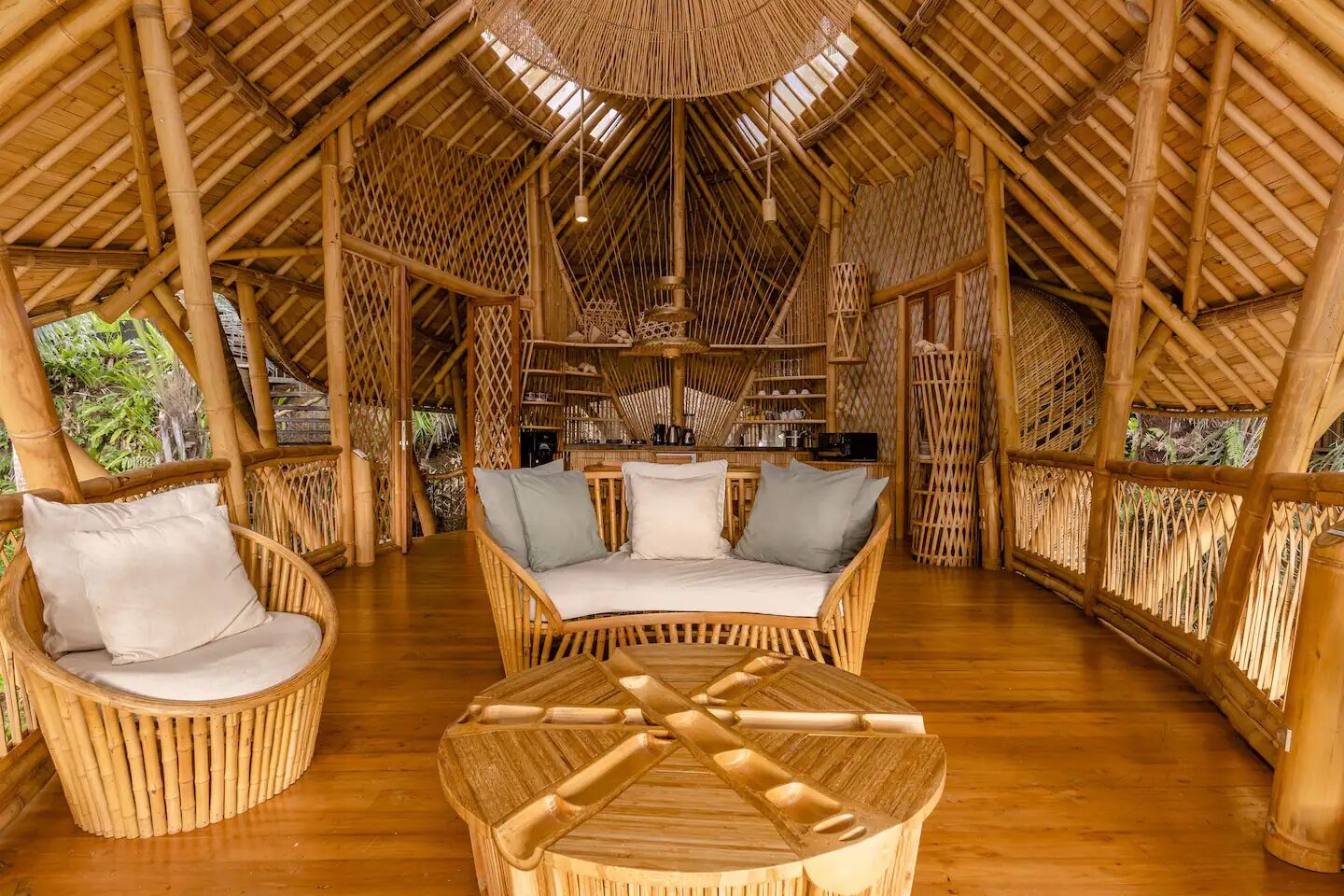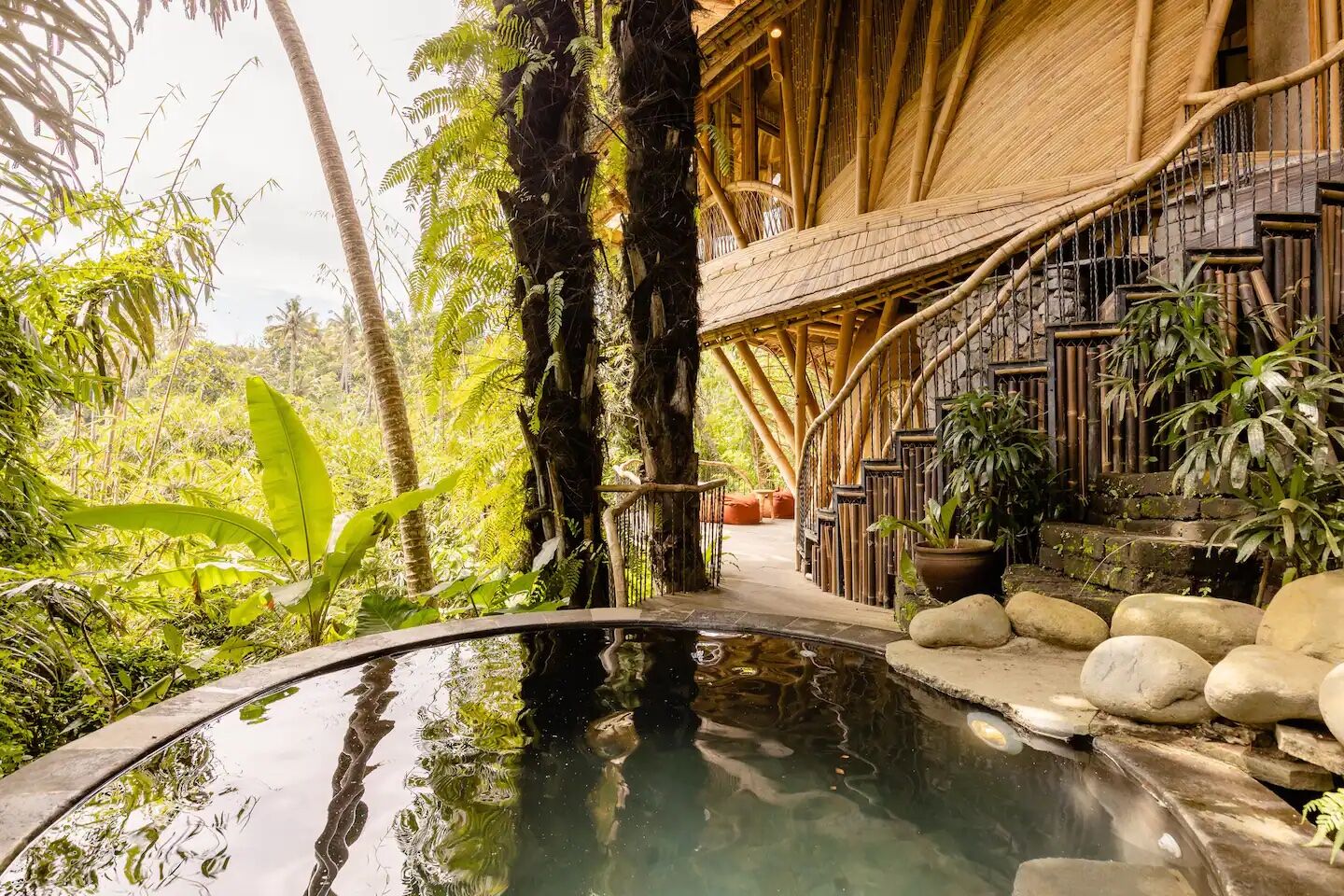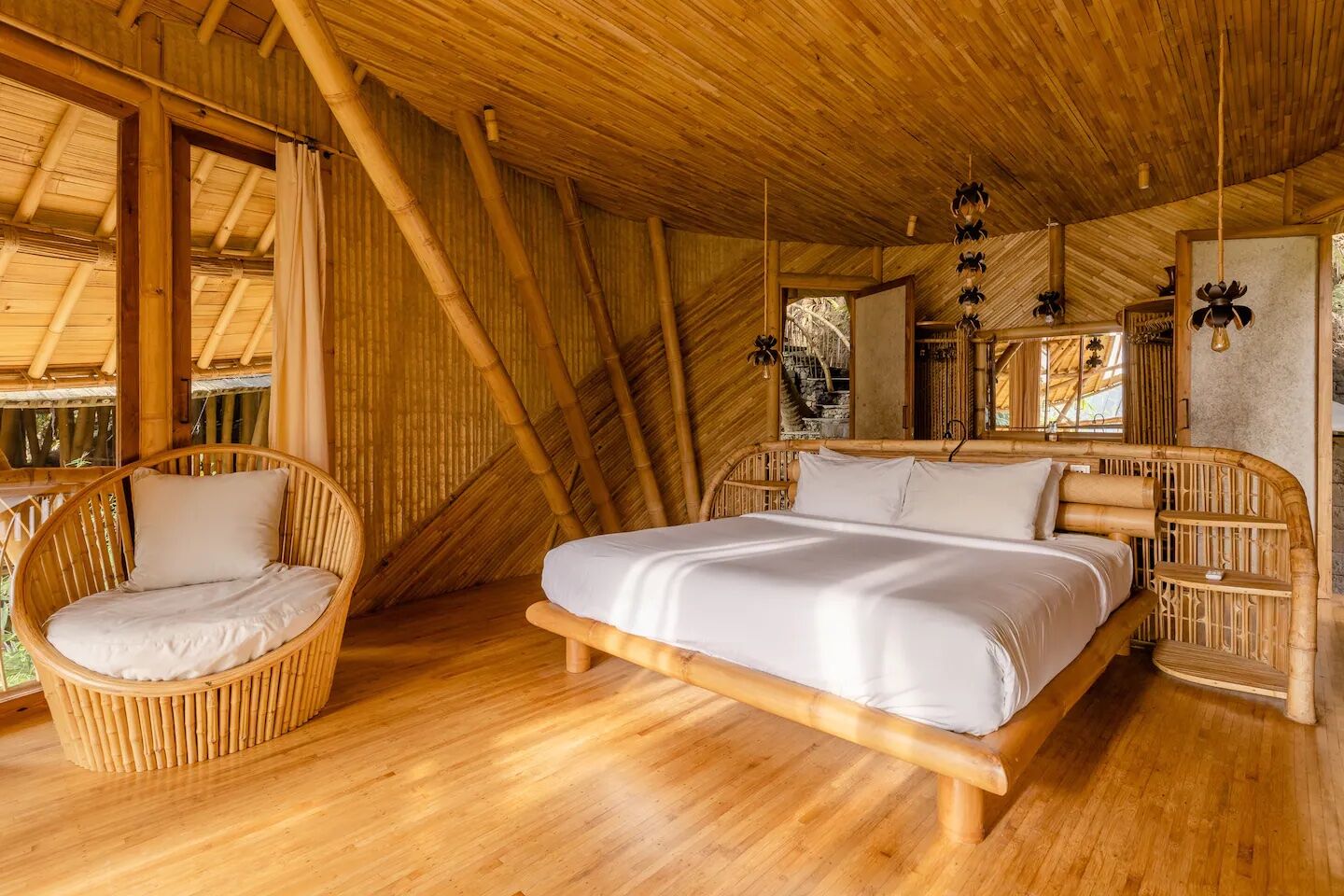 Swap the bustle of Ubud Town for the jungle at this eco-luxe bamboo Airbnb in Central Bali, equally suitable for honeymooners and small families. Spend days drifting from the hammock to the beanbags to the private plunge pool, pausing only to rustle up a coffee or fresh juice in the kitchen. You'll have access to the resort's shared natural pool and cafe during your stay.
Four guests, two bedrooms
Price: $360 per night
MICA (Chalets Micro-Element) – Lac-Beauport, Québec, Canada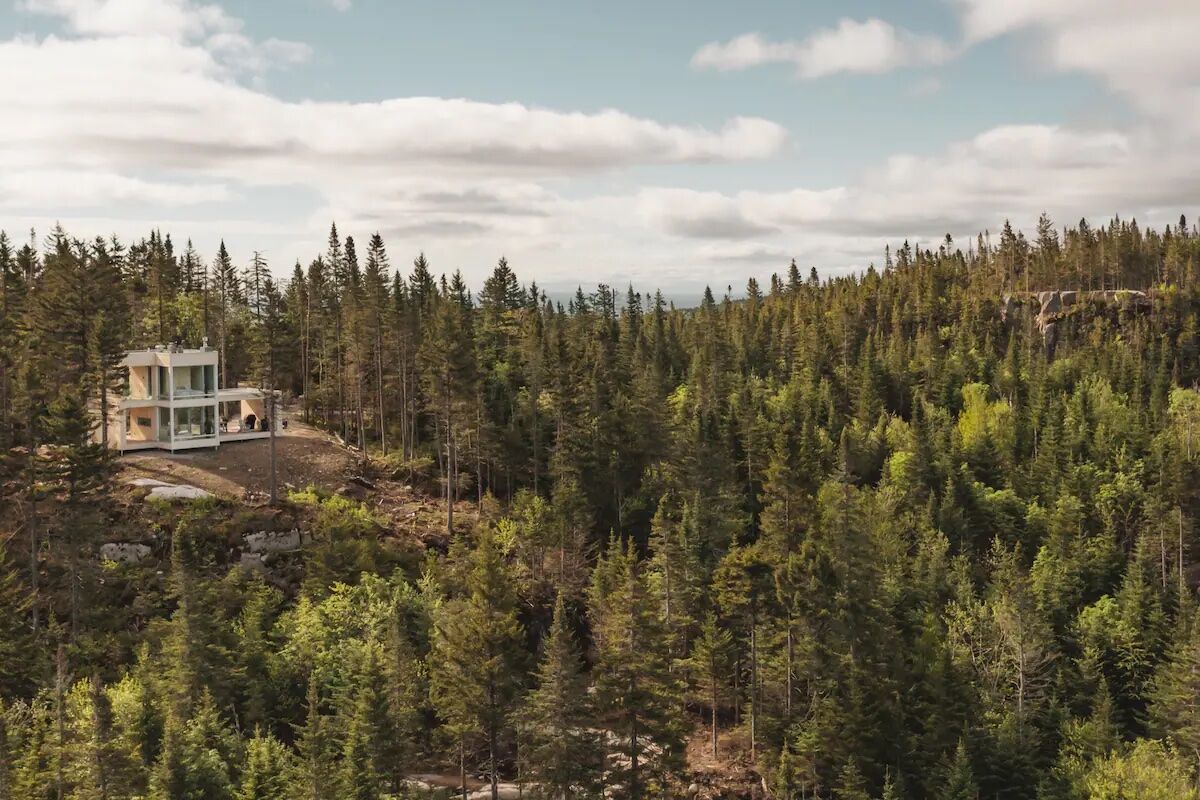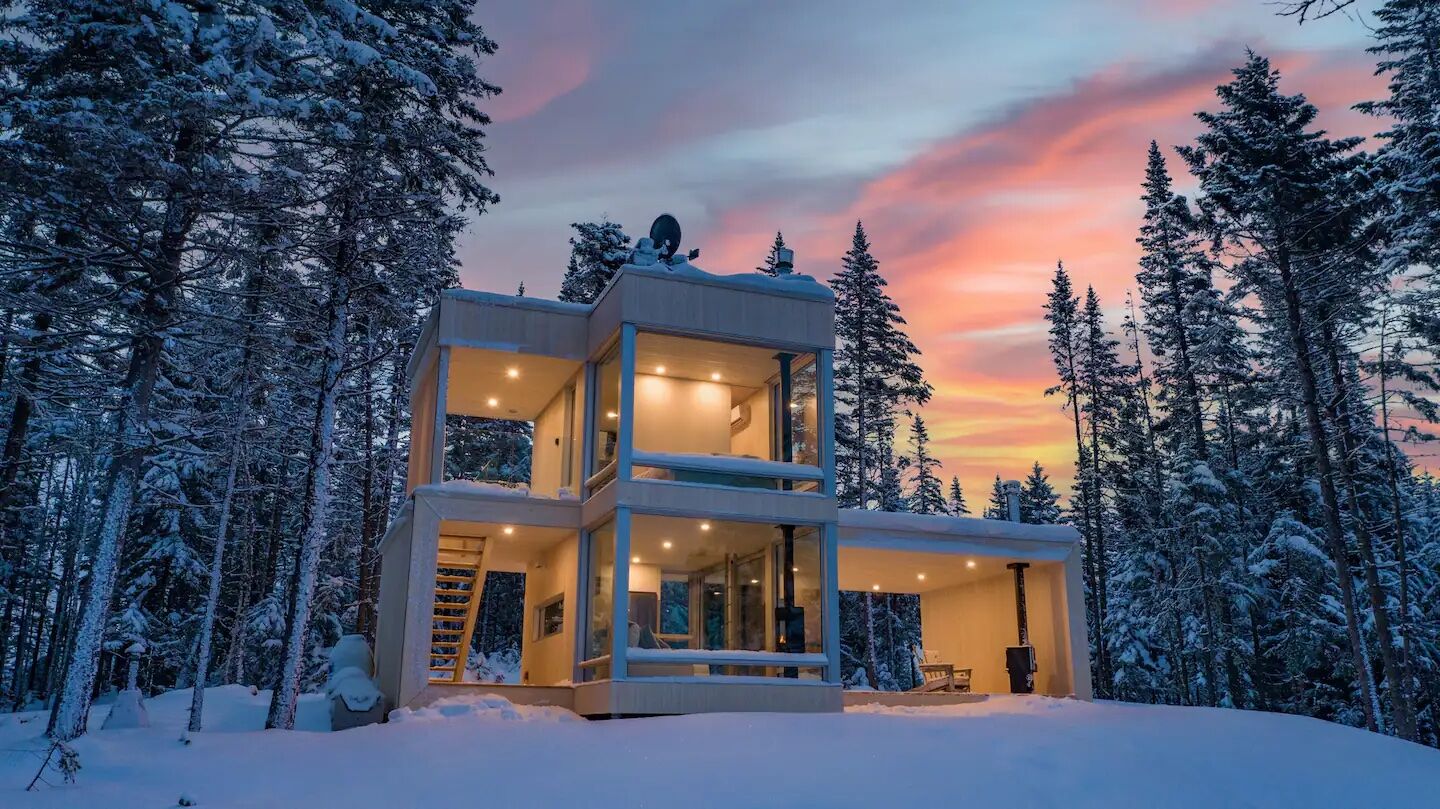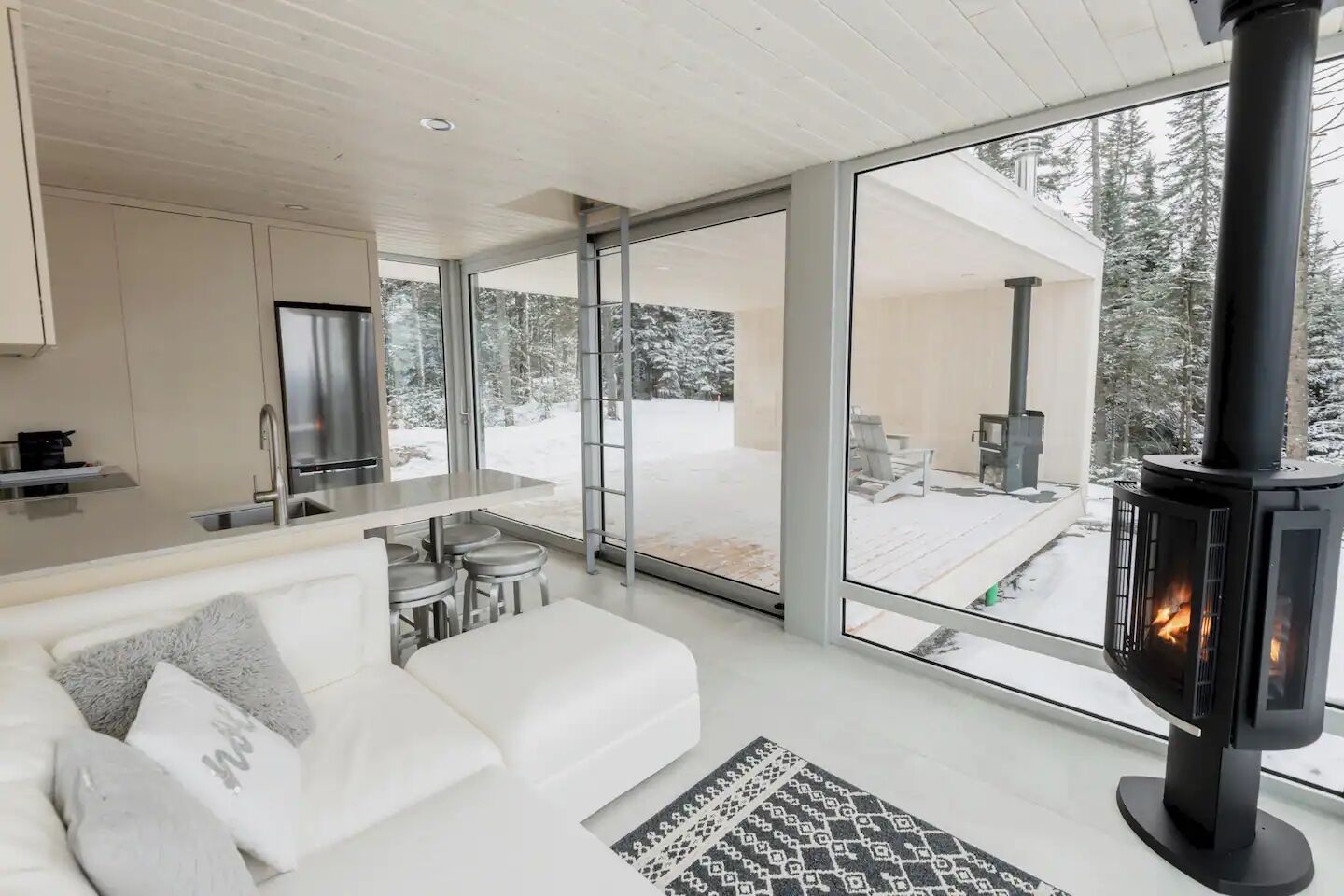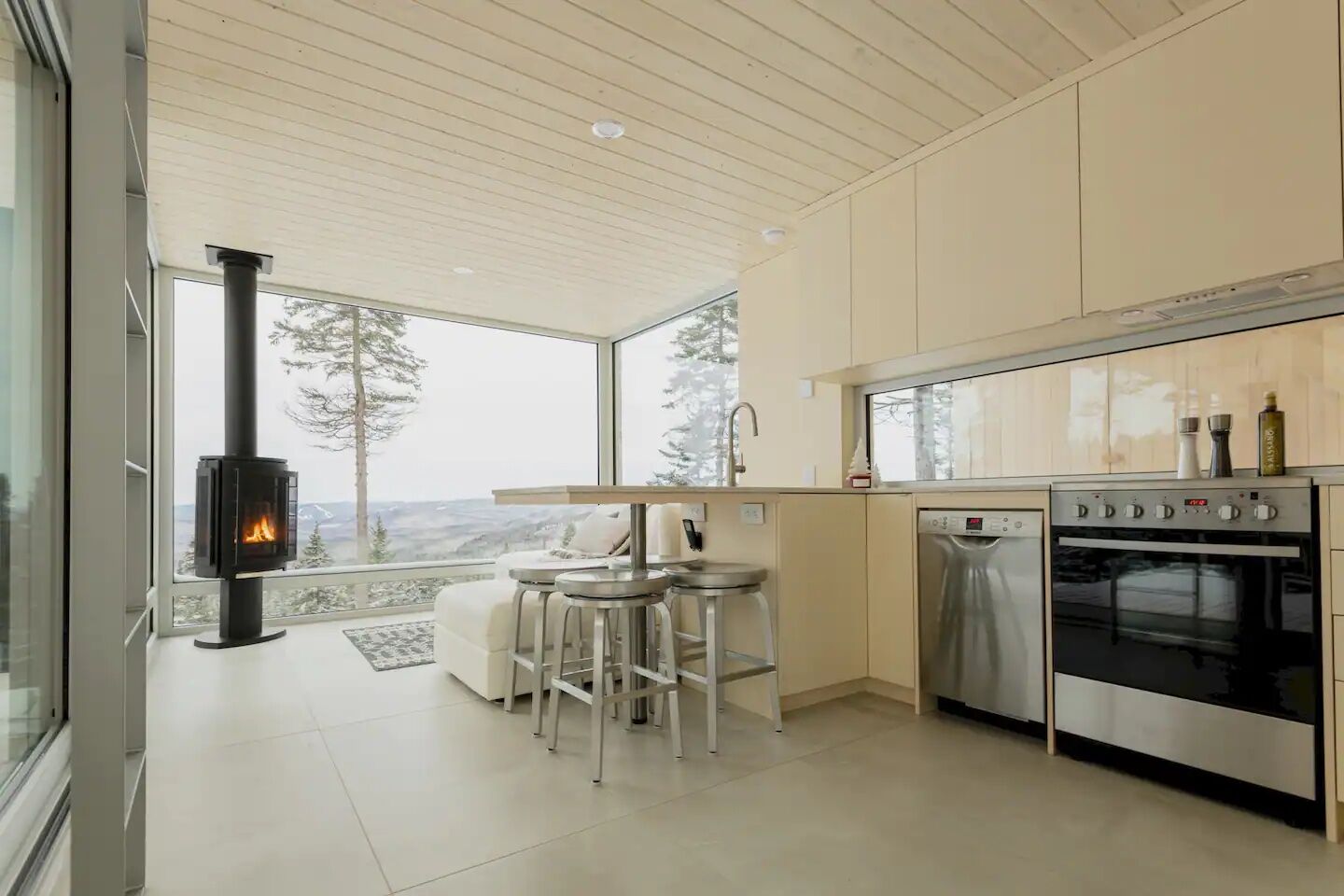 Experience high-end micro-accommodation at this ultra-modern tiny house in a private forested reserve on the outskirts of Québec City. Clean lines and minimalist interiors accent the chalet with full emphasis placed on the scenery. Though compact, the home is well-equipped with kitchenware and an external living zone with a second wood burner.
Four guests, two bedrooms
Price: $298 per night
Zion eco-cabin – Hildale, Utah, United States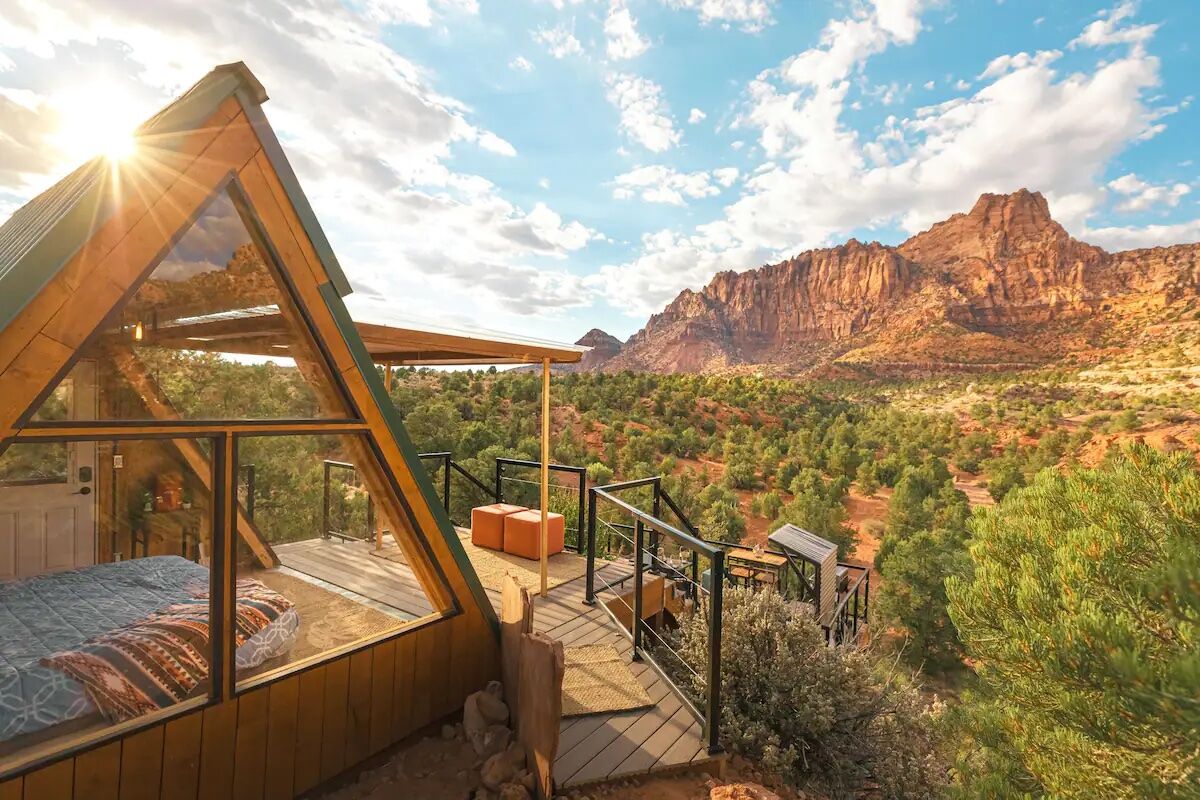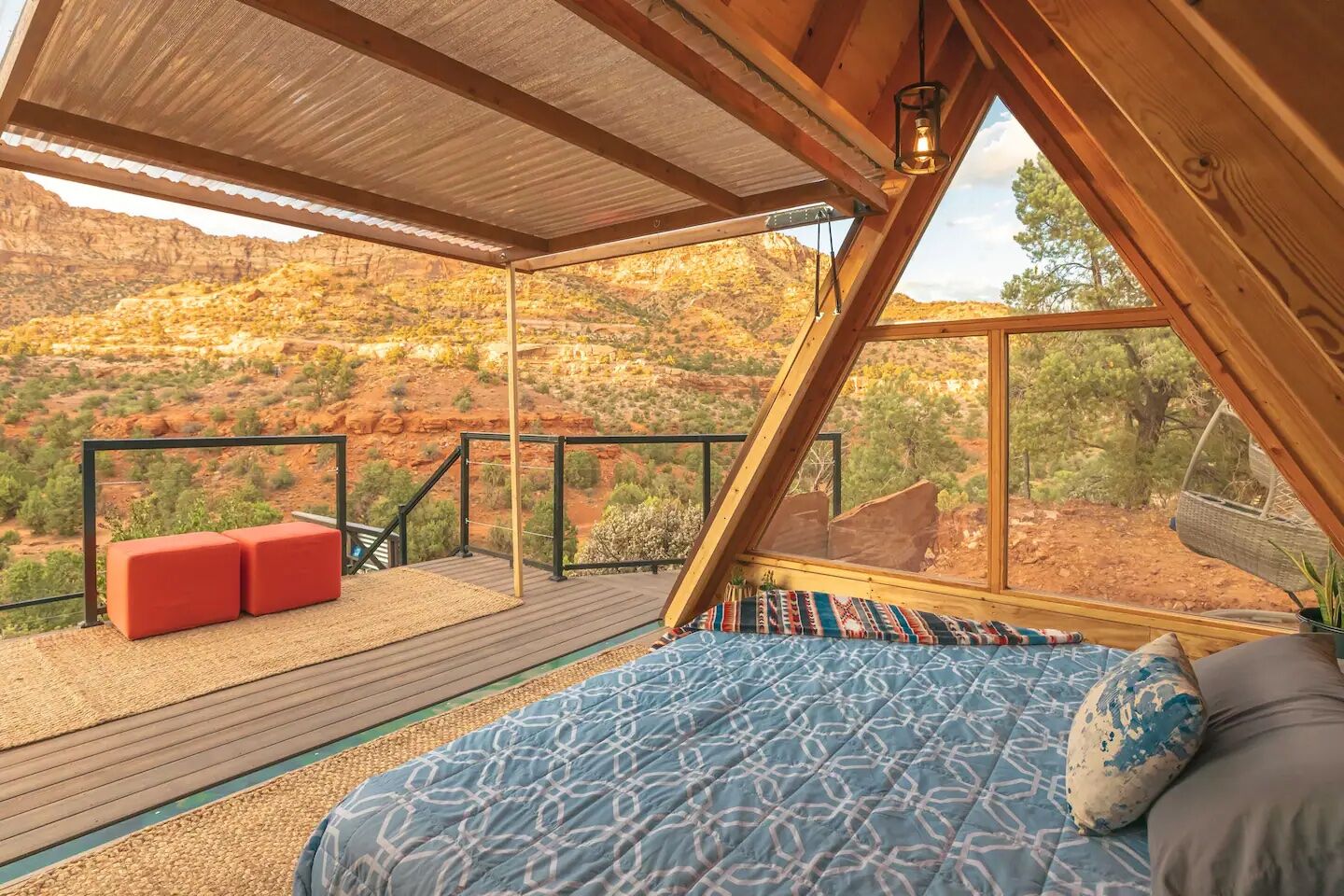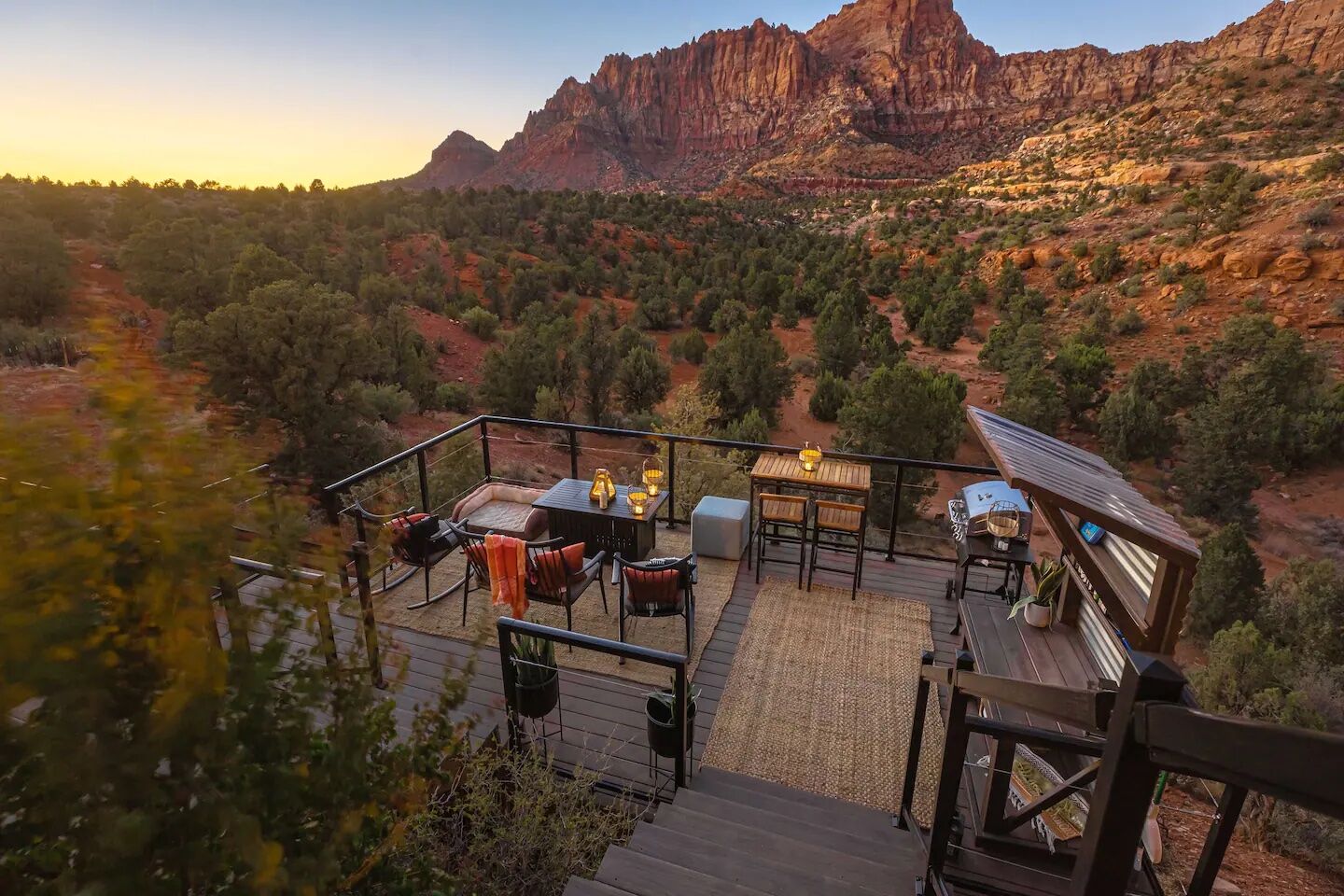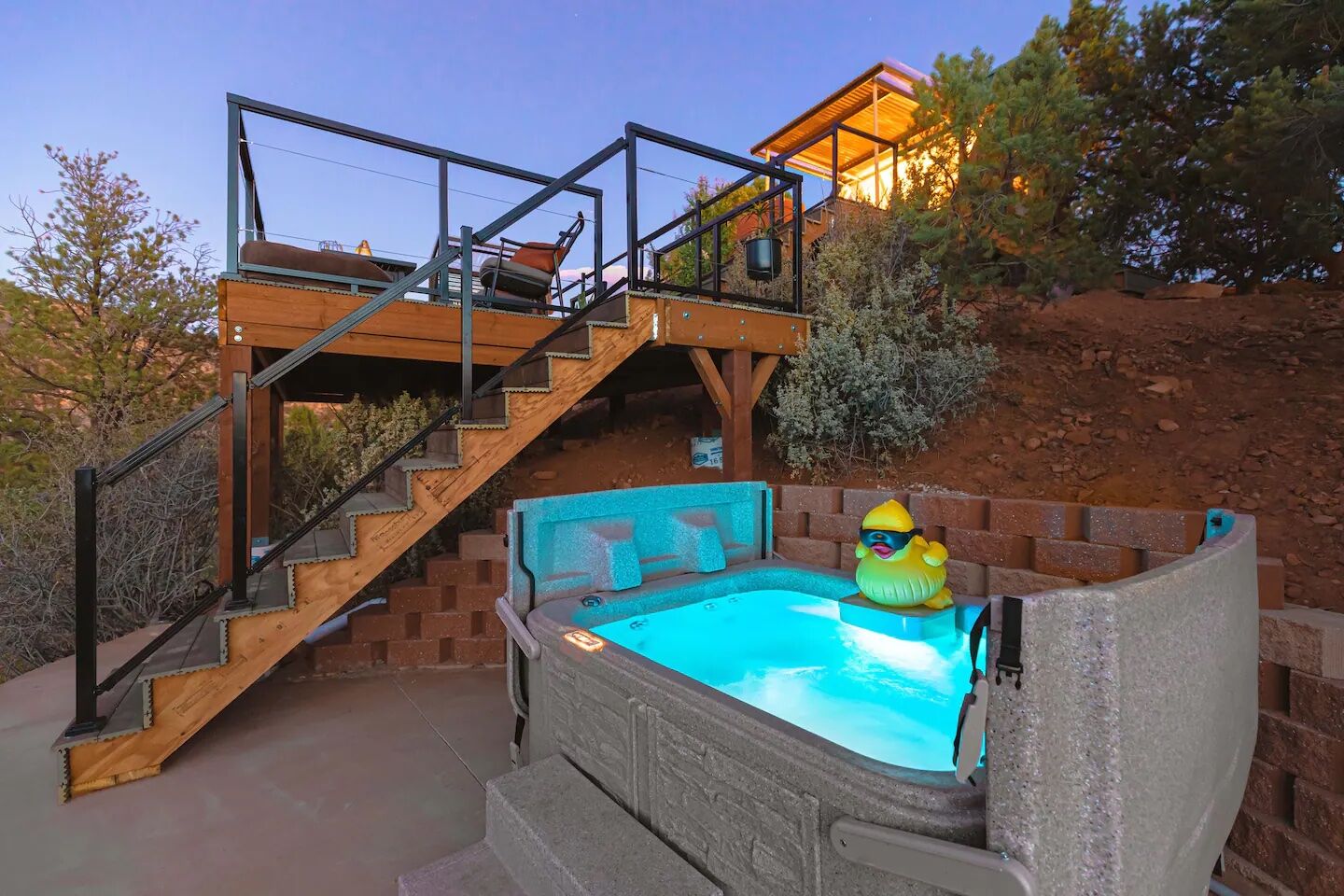 This pet-friendly A-Frame cabin in Utah grants panoramic vistas of the South Zion Mountains, a 45-minute drive to the national park entrance. Featuring a unique convertible door, the custom-made glamping hut blurs the lines between home and the great outdoors. Adding a luxury touch, the patio is furnished with a private hot tub from where you can watch the sunset.
Two guests, one bedroom
Price: $819 per night
Villa Elia – private seafront tropical paradise – Treasure Beach, Saint Elizabeth Parish, Jamaica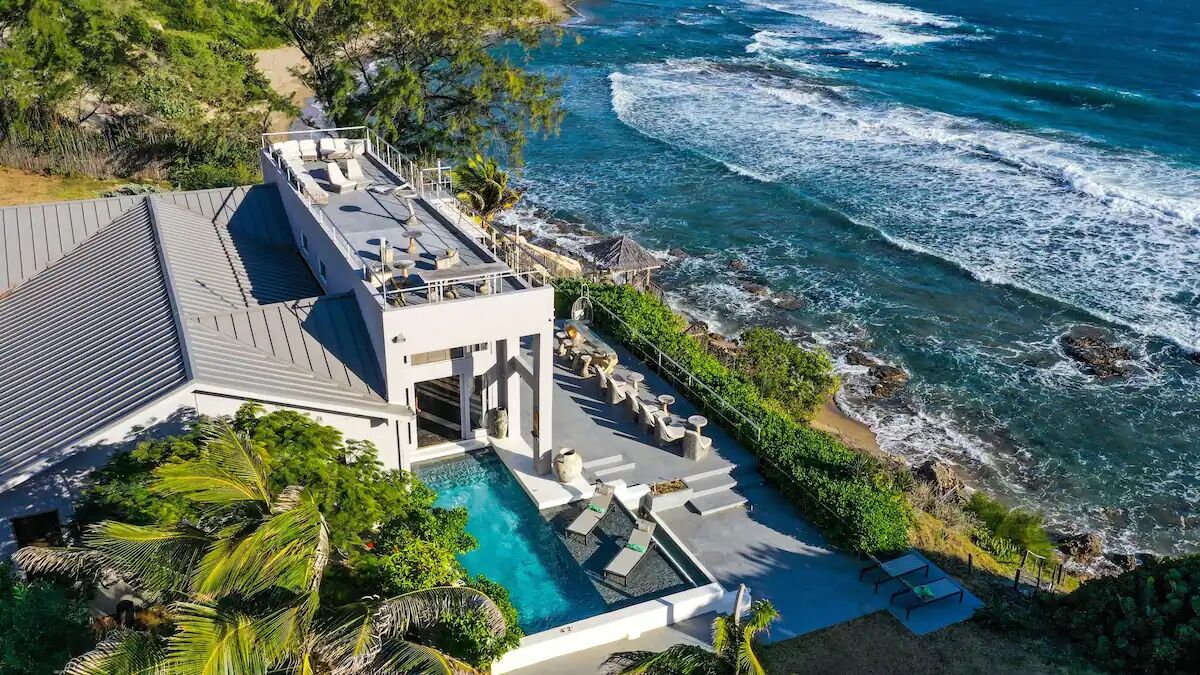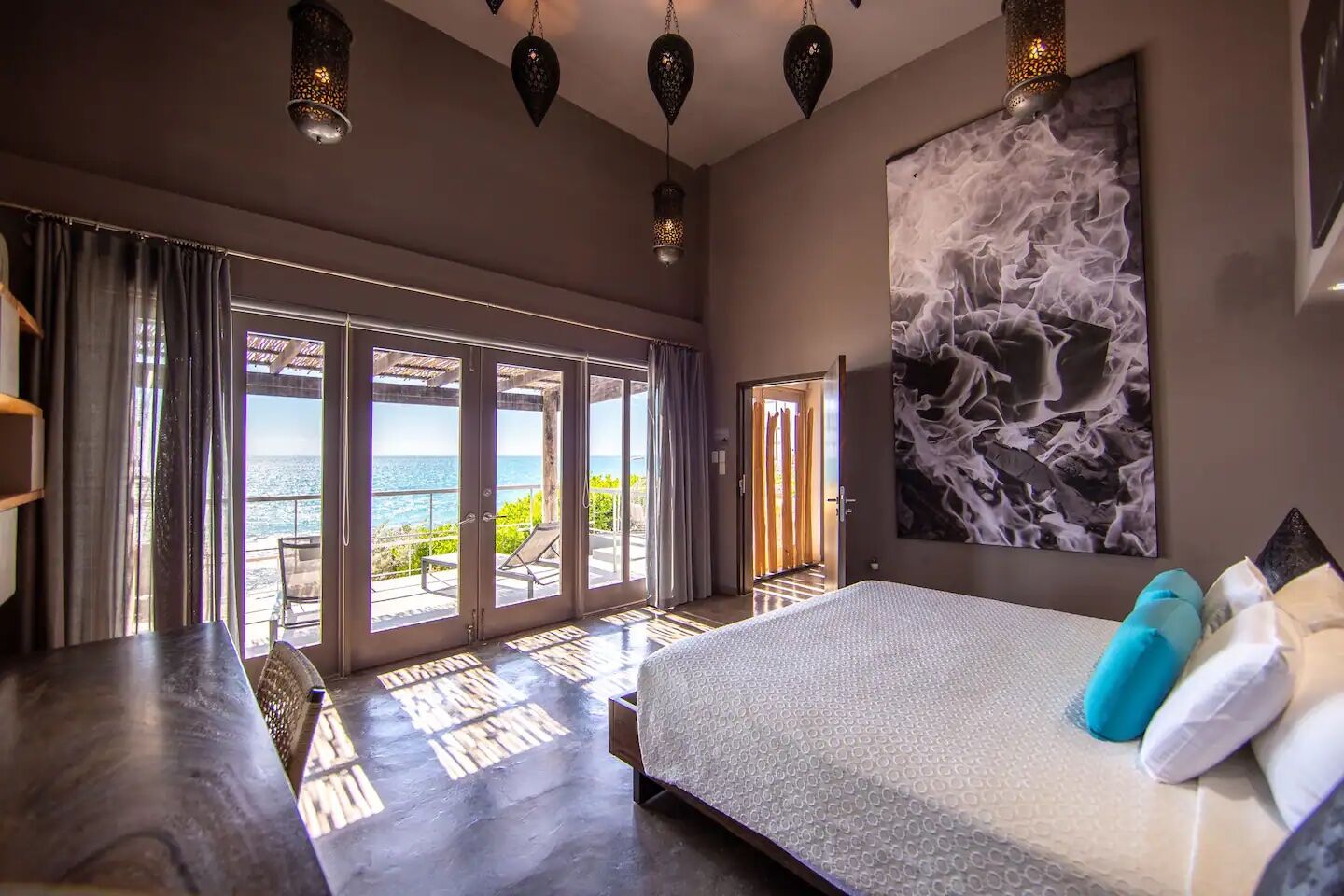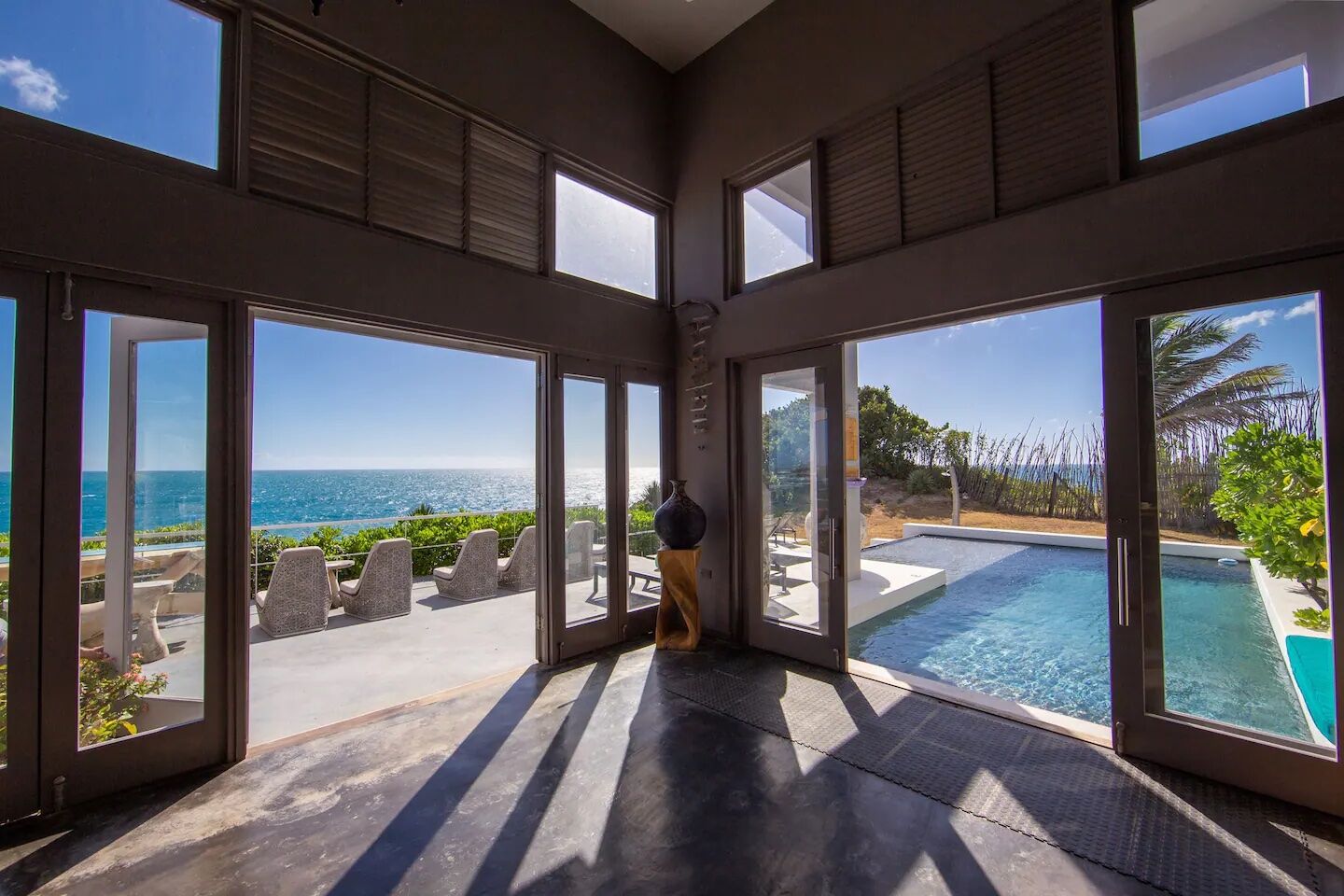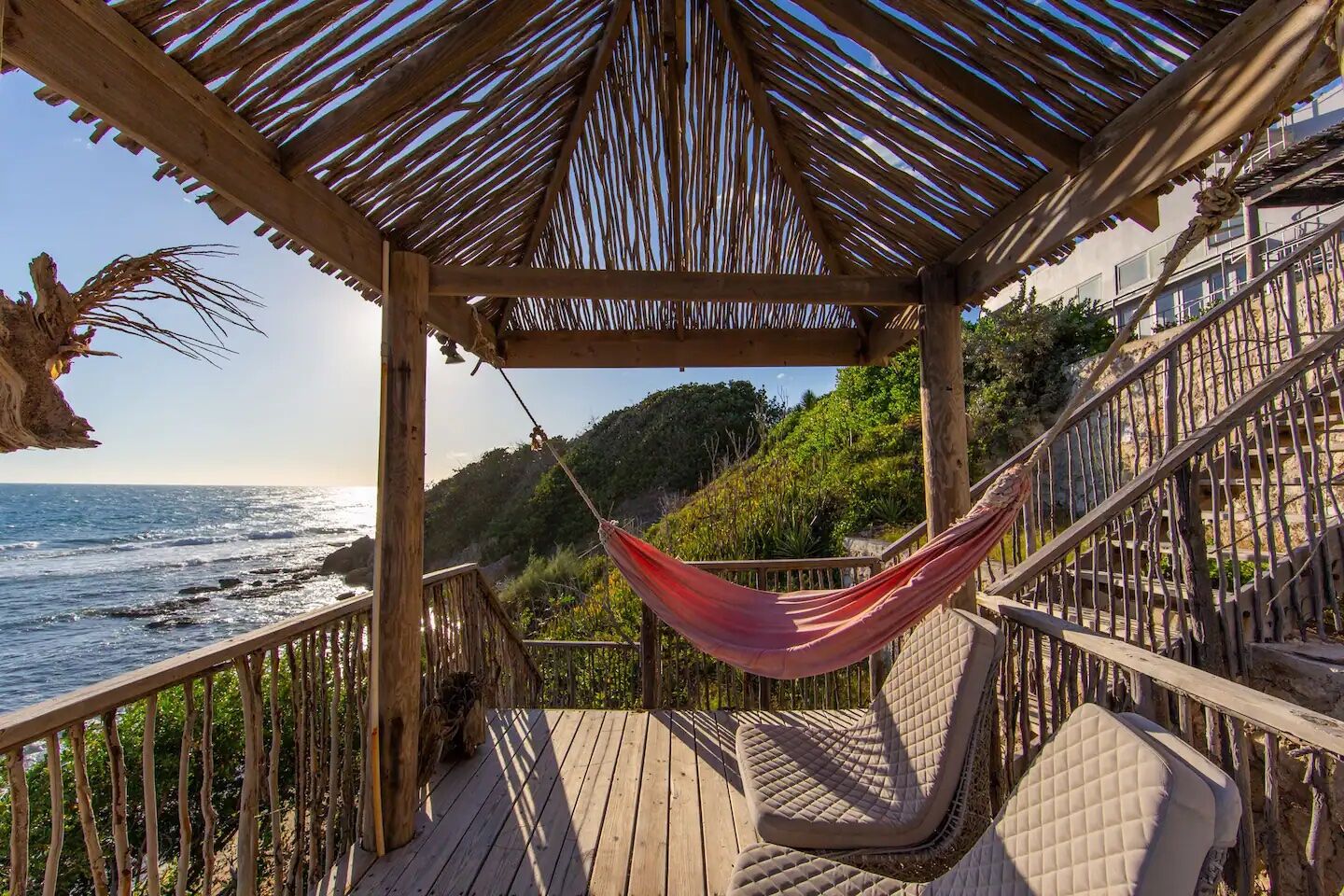 No wonder this trending Airbnb oceanfront villa in Jamaica is stacking up views, this head-turner would make anyone look twice. Natural light streams in through the double-story dining room where you can start your day before setting up camp by the private pool overlooking Treasure Beach. There are tons of activities to do locally, including hiking to waterfalls, rum tastings, and snorkeling. However, you'd be forgiven for staying all week.
Eight guests, three bedrooms
Price: $850 per night
Wensley – rustic luxury, Great Ocean Road Hinterland – Wensleydale, Victoria, Australia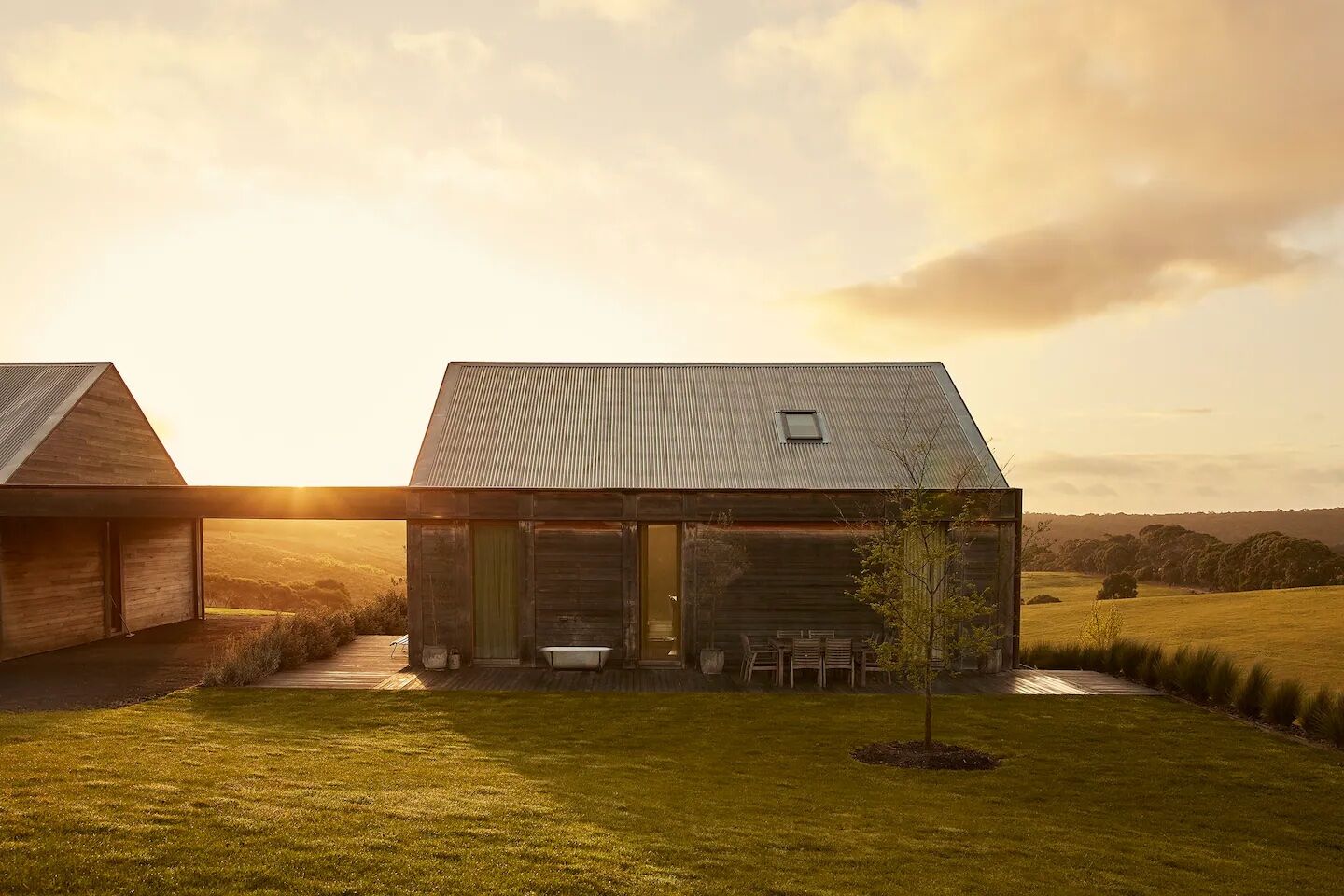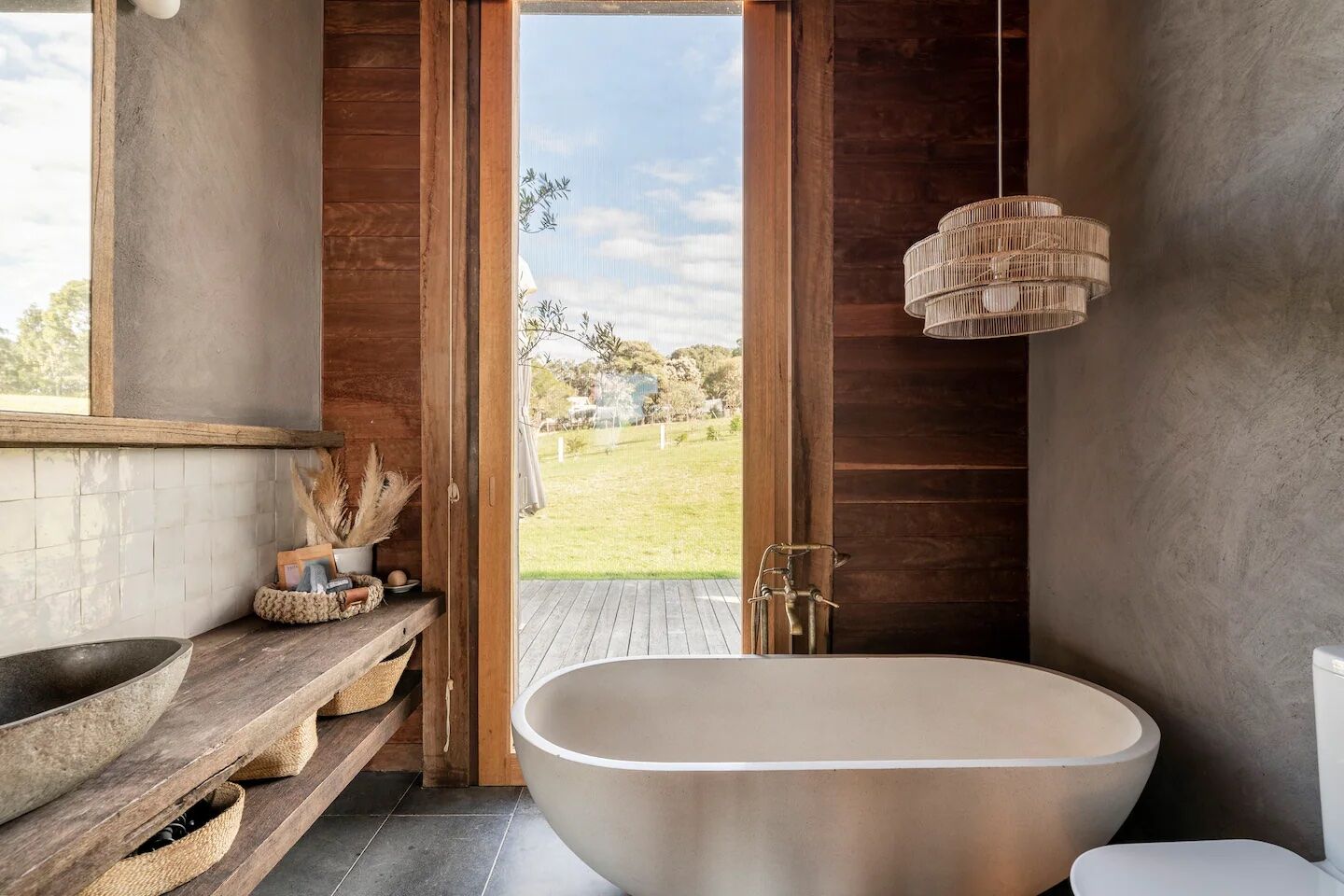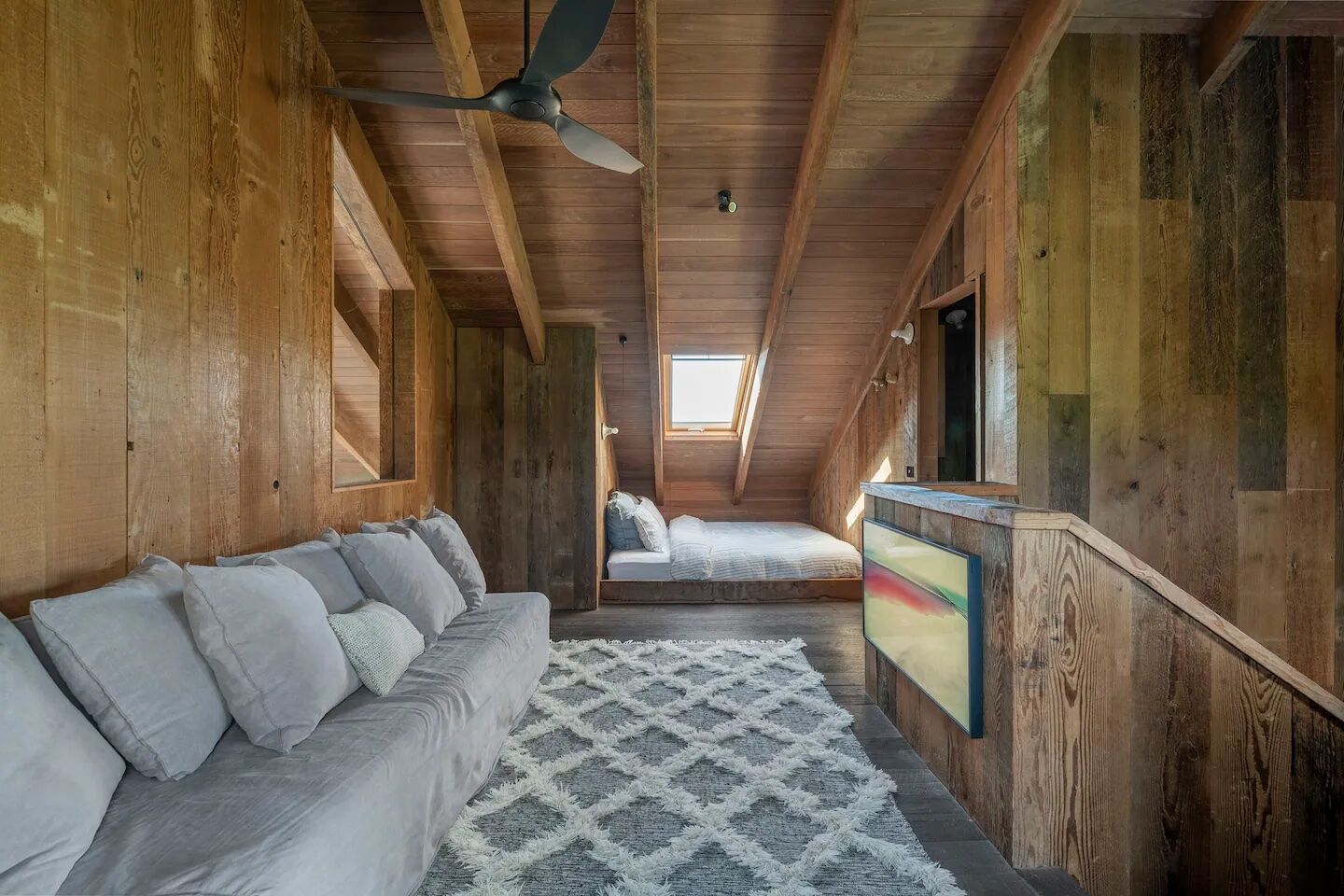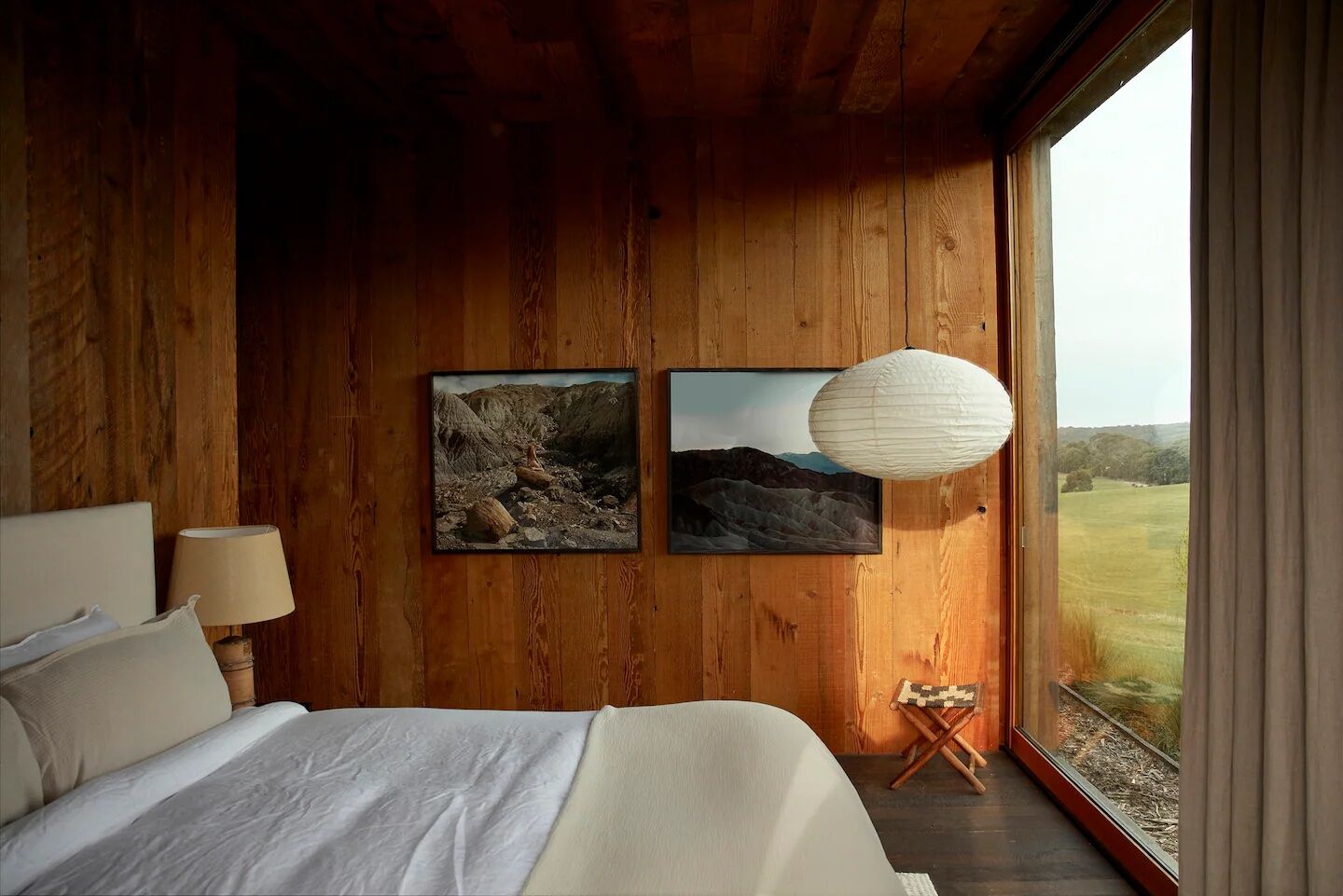 If driving the Great Ocean Road is on your bucket list, add a night at this bespoke villa constructed from recycled Oregon and ironbark to your itinerary. Set on 80 acres, the interior space benefits from high ceilings and natural fabrics to create a sense of calm. Wintertime travelers will appreciate the fireplace while milder seasons are perfect for taking a dip in the tub on the sunset deck.

Ten guests, three bedrooms
Price: $862 per night
More like this