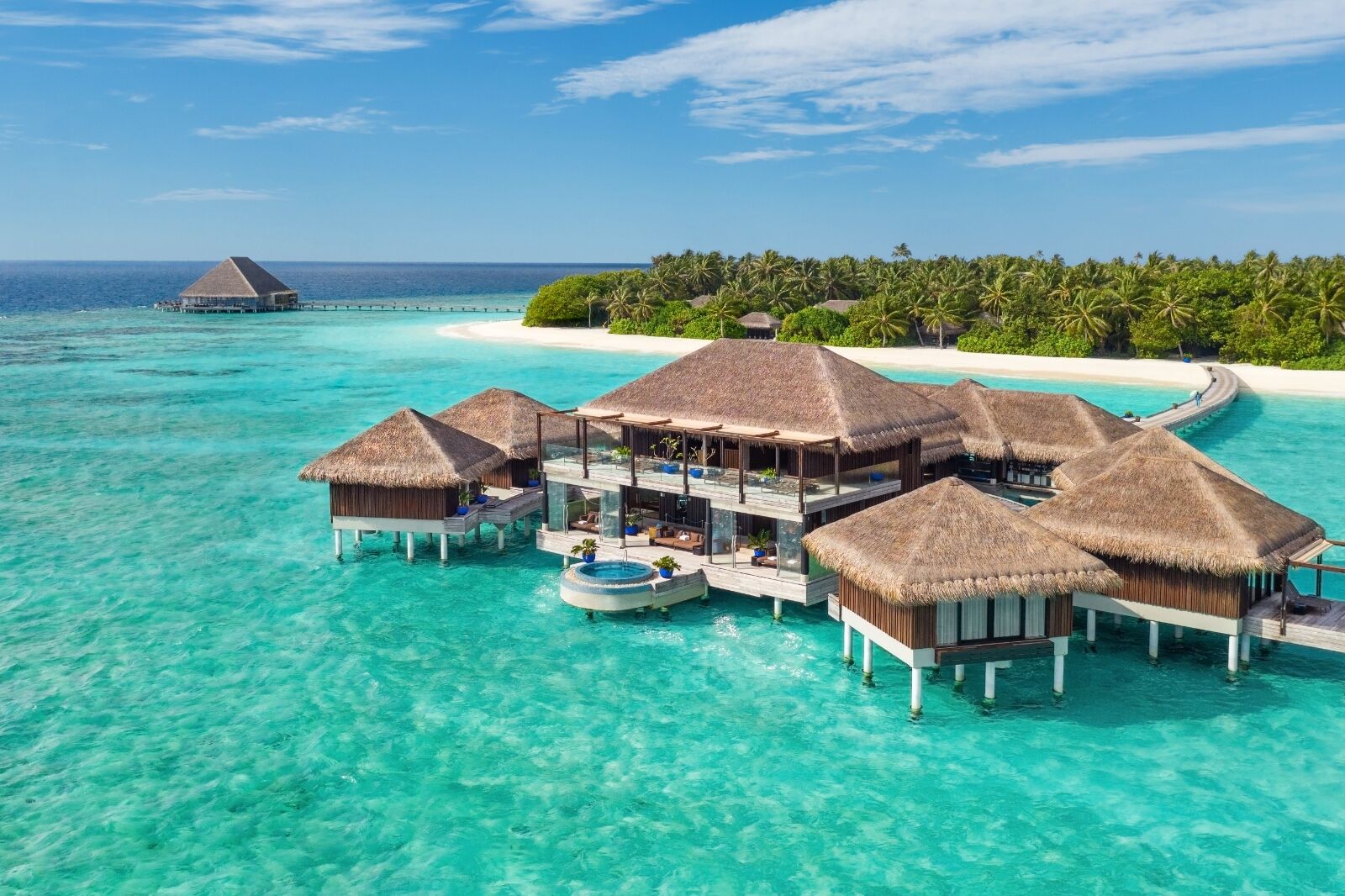 It's a harsh world out there. Though we can't escape to the moon and momentarily forget the rat race just yet, we may have the next best thing: vacation spots with luxurious spas. Because let's fac(ial) it, there is little more indulgent than treating yourself to a decadent spa treatment. These havens are the physical embodiment of restoration, so we've compiled a list of the best spas in the world, located in hotels and resorts that are equally worthy of a getaway.
---
---
Asia
1. Le Spa du Metropole, Hanoi, Vietnam
Hanoi, Vietnam's exuberant capital, is more than winding streets surging with scooters, bowls of steaming pho, and a perpetual melody of beeping horns. The city is a blend of Vietnamese tradition and culture, modern architecture, and remnants of former French occupation throughout the labyrinth of the Old Quarter and the luxurious Sofitel Legend Metropole hotel.
But it is Le Spa du Metropole, in the hotel's nucleus, that gives the Sofitel a spot on our list of the best spas in the world. This spa is 400 square meters, overlooking the impeccably manicured garden pool and courtyard. While the view soothes the mind, the treatment essences — a mix of local and international high-end products such as Ytsara and Laurent Severac and traditional Vietnamese scents — please the proboscis.
The spa also has two thematic spa suites for couples, a manicure and pedicure booth, a humid zone with a themed bath, and six individually designed spa suites. Because each massage area is private, guests can meditate and recharge before hitting the Hanoi streets in search of pho once again.
Address: Sofitel Legend Metropole Hanoi, 15 P. Ngô Quyền, Street, Hoàn Kiếm, Hanoi 100000, Vietnam
2. Velaa Private Island Resort and Spa, Maldives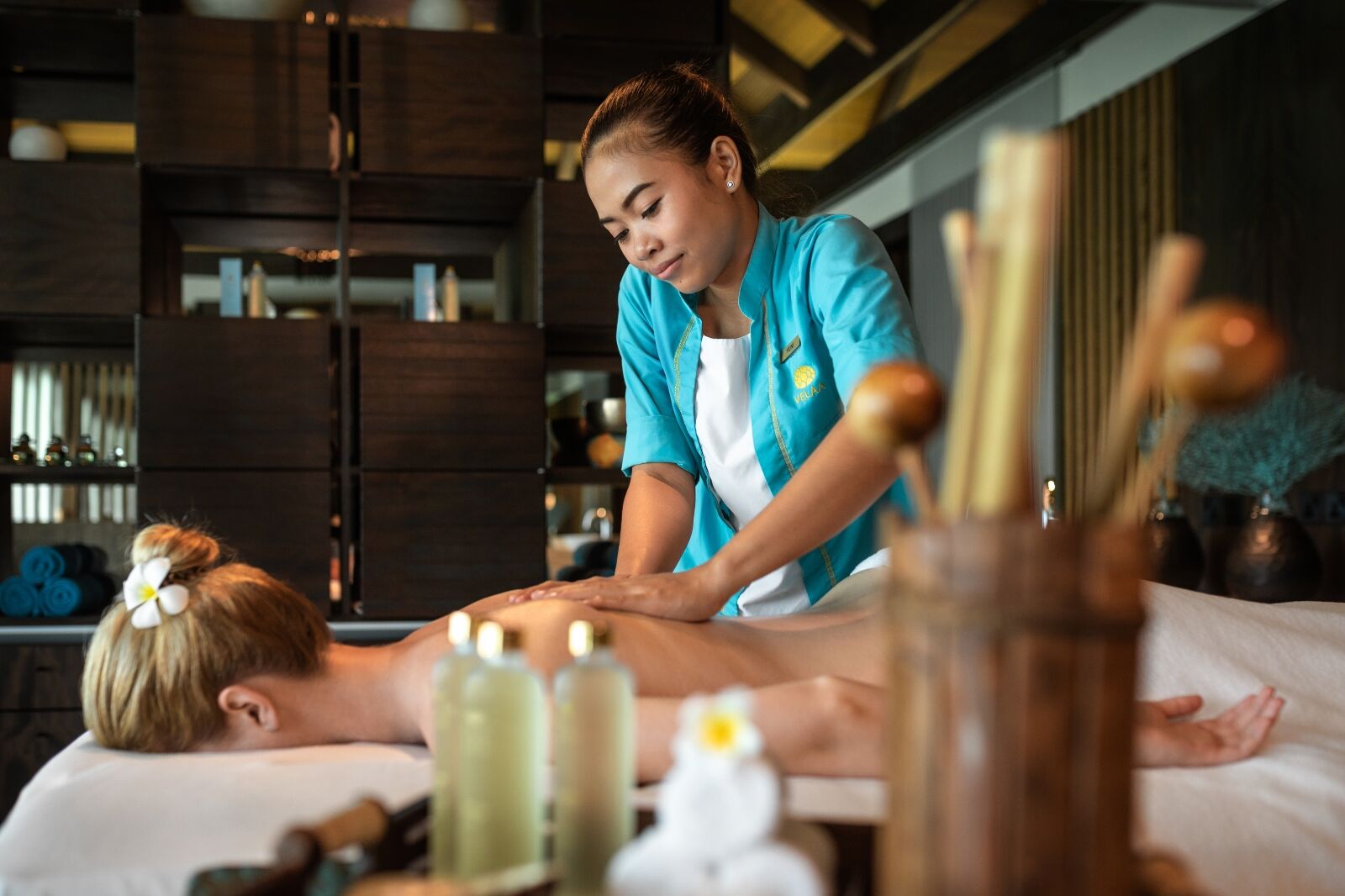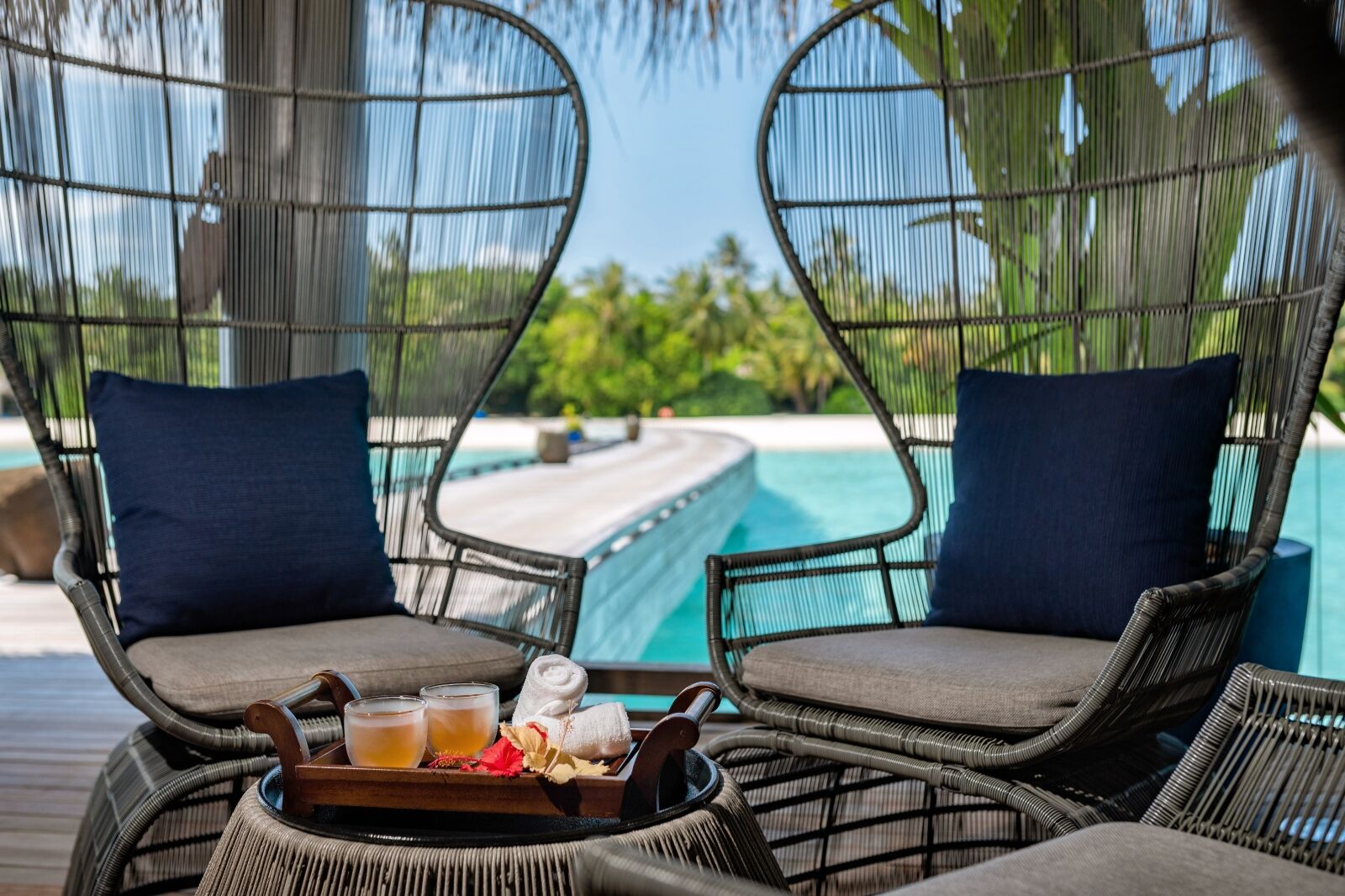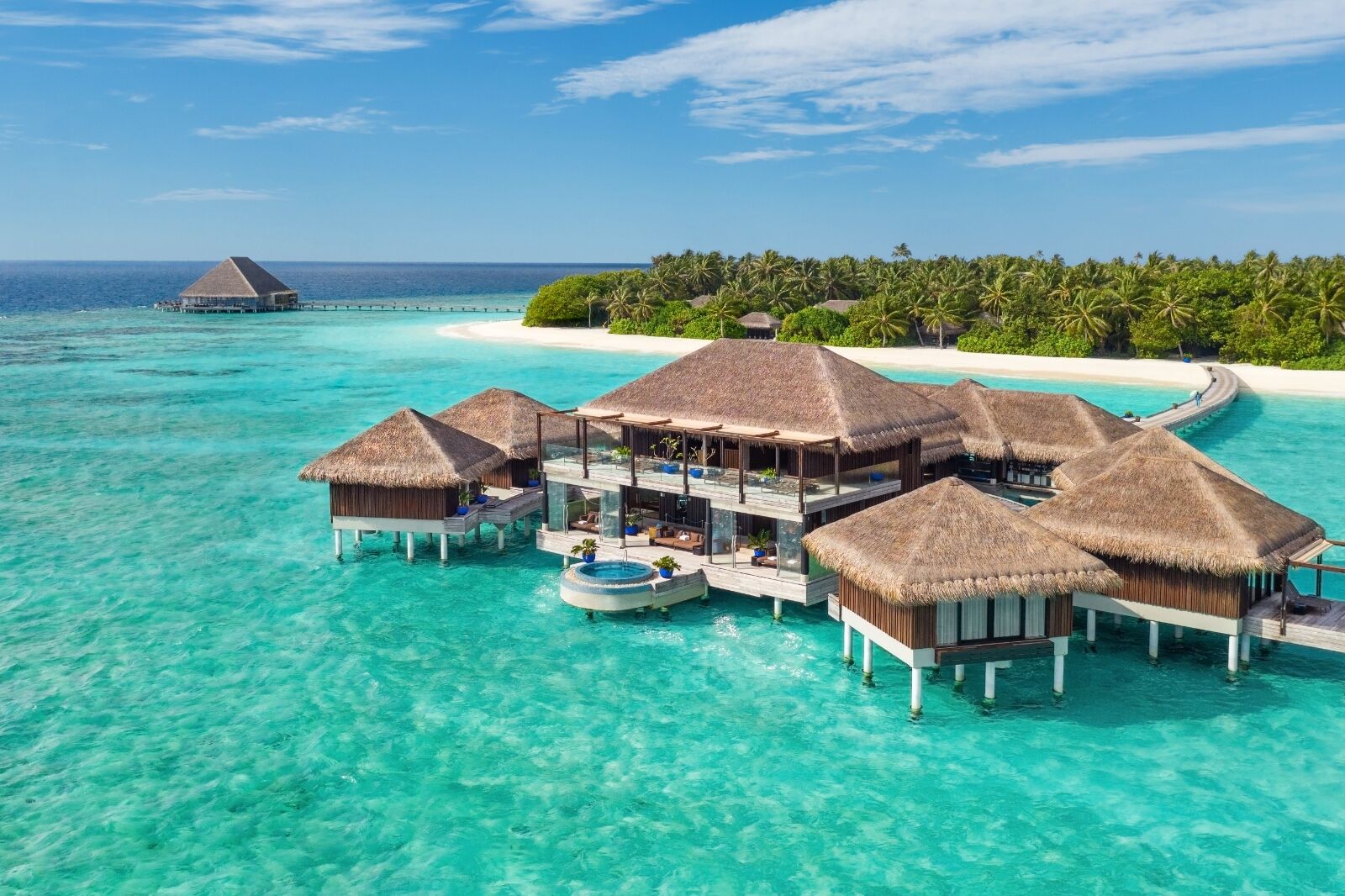 We'd be doing something wrong if the Maldives wasn't represented on our list. The only issue was choosing which property deserved the accolade. But a visit to Velaa Private Island Resort and Spa, a 43-villa tropical paradise that somehow melds seclusion, harmony, and the traditional Maldivian way of life, made the decision easy.
However, it is Velaa's spa that elevates it to a new level. Perhaps most ironically, it's their use of snow that we love. That's right: guests can enjoy cooling down in the Maldives islands' only snow room, all while encircled by turquoise tropical views.
Address: Noonu Atoll, Republic of Maldives
3. The Mansion Resort Hotel and Spa, Ubud, Bali
We wouldn't be far off if we told you that almost everything in Bali has some profound spiritual connotation. The island evokes images of mighty volcanoes, local Hindu temple ceremonies celebrating both life and death, and — yes — many, an Instagram-worthy beach sunset shot. And Ubud, in central Bali, is home to some of the island's most rejuvenating and restorative spots.
The Mansion Resort Hotel and Spa is a delightfully verdant property that captivates guests with local artwork, six swimming pools, and, of course, a stunning spa. The spa, The Mansion Wellness Center, intends to do more than relax muscles — it focuses on total rejuvenation through a mix of Eastern and Western techniques for healing, disease prevention, and spiritual cleansing.
Perhaps most notable is the spa's healing pool which has a crystal blue filter said to enhance and energize the water. Yoga enthusiasts will enjoy one of the ten open-air shalas, and massage connoisseurs will adore treatments such as Turmeric Honey Healing and the Volcanic Mud and Banana Leaf Wrap.
Address: Jl. Penestanan, Sayan, Kecamatan Ubud, Bali 80571, Indonesia

United States
4. Salish Lodge and Spa, Snoqualmie, Washington
Sleepless in Seattle? More like sleeping — er, drowsing off to the melodic background music of soothing spa music –in Seattle. Between its towering pine trees, general Scandinavian-influenced hygge, and dual accessibility and ability to feel completely off-grid, the Seattle area is the prime spa getaway.
Salish Lodge and Spa in Snoqualmie, a mere half hour from Seattle's city center, epitomizes that Washington State getaway you've always daydreamed of when cracking your back after the umpteenth hour at the office. It comprises 86 guestrooms with gas fireplaces and bathroom amenities fit for royalty.
But the real treat is The Spa at Salish Lodge, perched above the sacred Snoqualmie Falls, a gushing 268-foot waterfall that many Seattle visitors and locals alike will pilgrimage to just to observe its opulence. So, yes, having this be the backdrop to your massage and spa experience really…well…elevates the experience. And lest we forget the spa treatments at Salish, which let you relax quite rapid-ly. Many of the massages use local Pacific Northwest ingredients or even CBD in treatment rooms that smell like a pine forest.
Address: 6501 Railroad Ave, Snoqualmie, Washington 98065

5. Biltmore Hotel Spa, Coral Gables, Florida
Let's face it Miami's hectic energy can sometimes be reason alone to need a respite from everything. Luckily the region has some of the most gorgeous spas in the world, including the indulgent spa at The Biltmore Hotel. This iconic property, with its mustard yellow towers providing a stark contrast to the Coral Gables skyline, is just minutes from downtown Miami's heat.
A 12,000-foot sanctuary designed with Old World elegance in mind, the Biltmore's spa features eucalyptus-infused steam rooms, to heighten mental clarity and Himalayan salt saunas, which also help reduce stress. Other therapies we love include the sensorial Signature Guava Massage and the gentle Cranial Sacral.
Address: 1200 Anastasia Ave Suite S, Coral Gables, Florida 33134
6. The Hawanana Spa, Four Seasons Lanai, Hawaii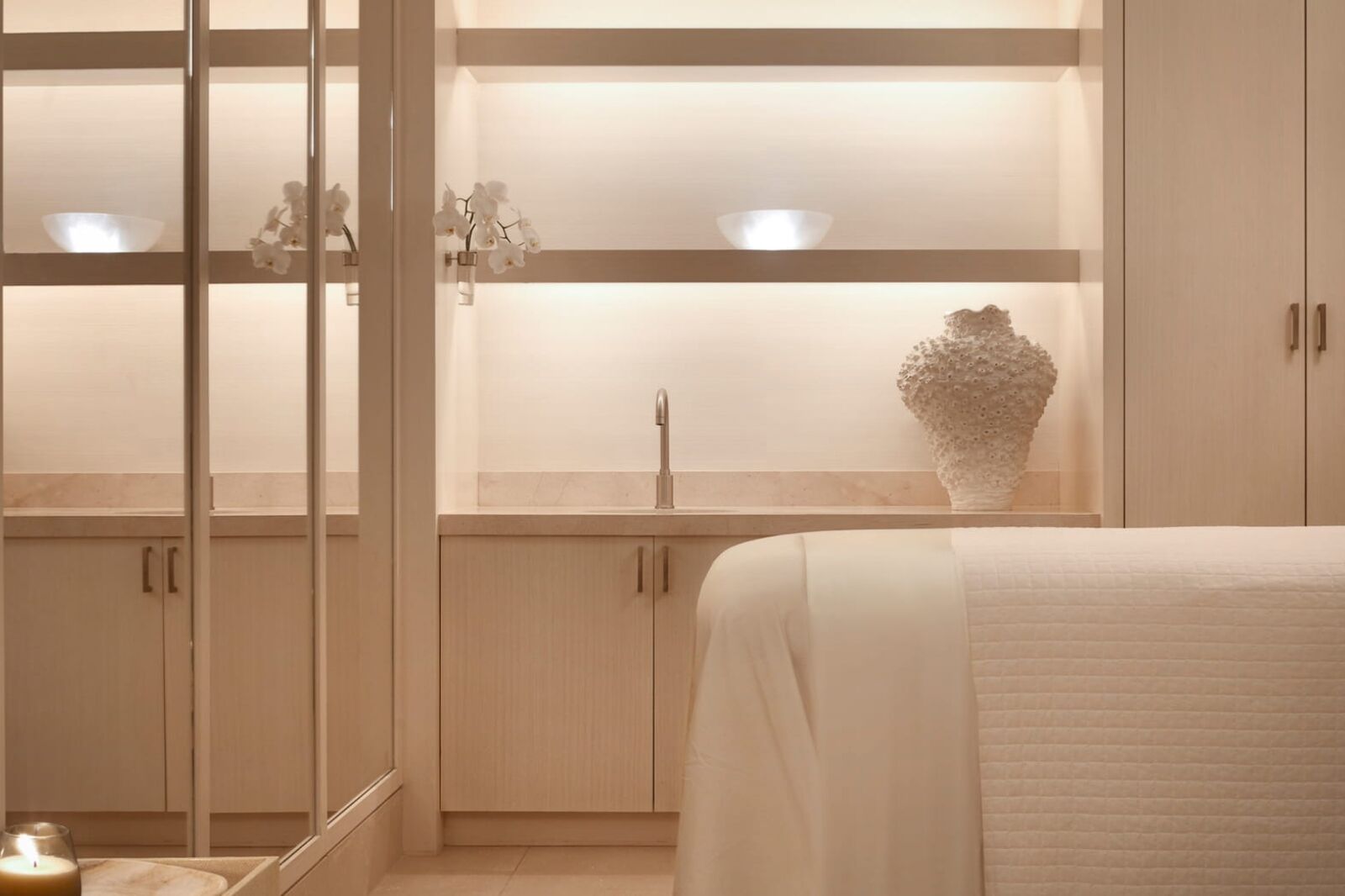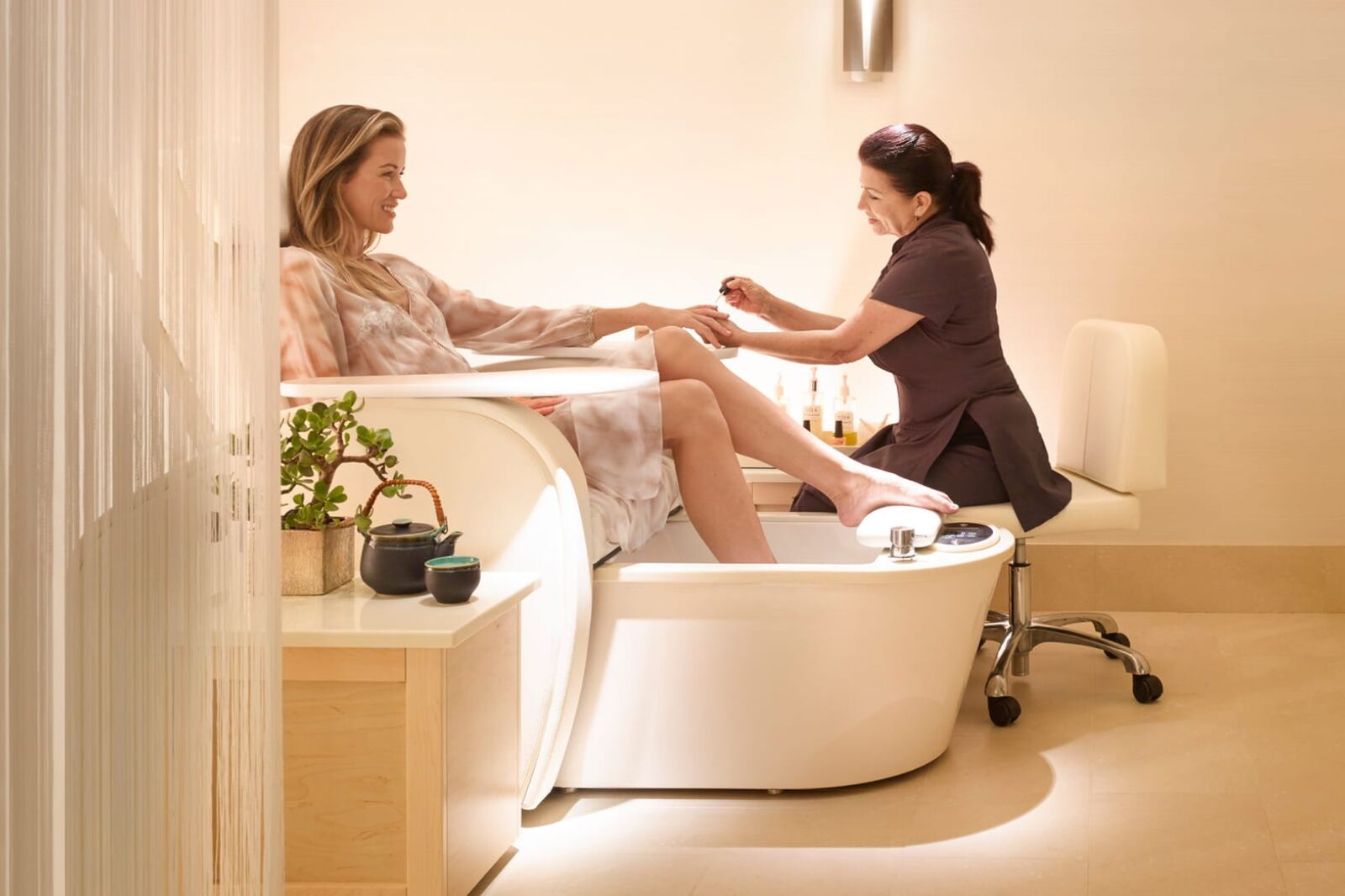 Lanai is the smallest inhabited island of the Hawaiian islands and is home to only one resort. But that resort is the five-diamond The Four Seasons Lanai. Isolated on the aquatic sanctuary of Hulopoe Bay, the resort is a wellness seeker's dream: with lagoon-style pools, beachside yoga, and a spa that fuses the perfection of the Four Seasons brand with ingredients local to the islands.
The Hawanana Spa is more than a lush retreat: it showcases the omnipotent power of the Hawaiian gods through treatments such as a dosha balancing foot massage, a calming Shirodhara that somehow simultaneously rejuvenates the body and mind, and Ayurvedic wisdom found through an Abhyanga massage. They use locally sourced ingredients from Hawaii's bountiful land and sea, and a signature selection wrap or scrub are particularly popular. And if you're really feeling the romance of the islands, consider booking a light-filled couple's suite, featuring private rain showers and side-by-side deluxe spa treatment beds.
Address: 1 Manele Bay Rd, Lanai City, Hawaii 96763
7. Spa de La Mer, Baccarat Hotel, New York City, New York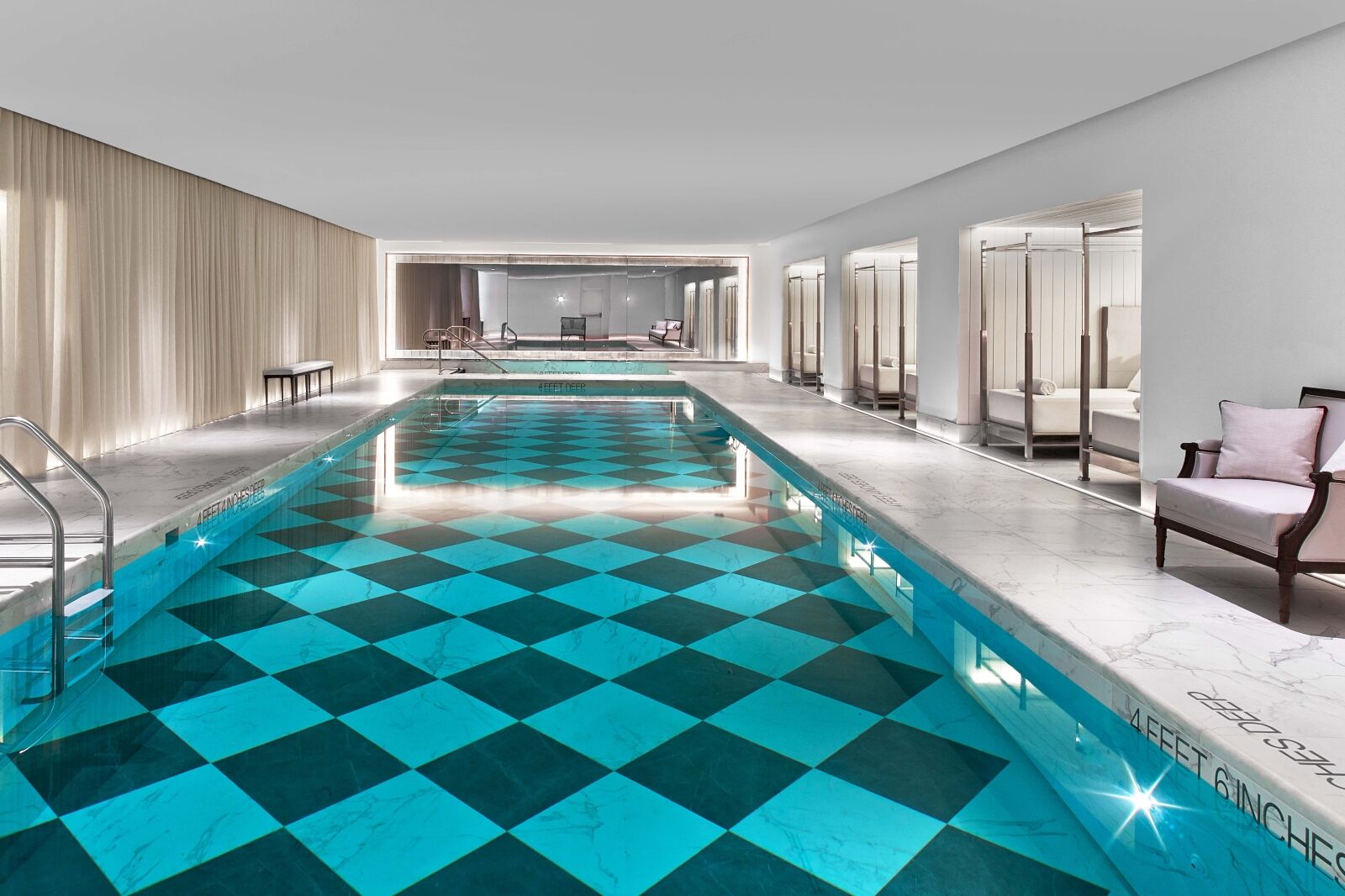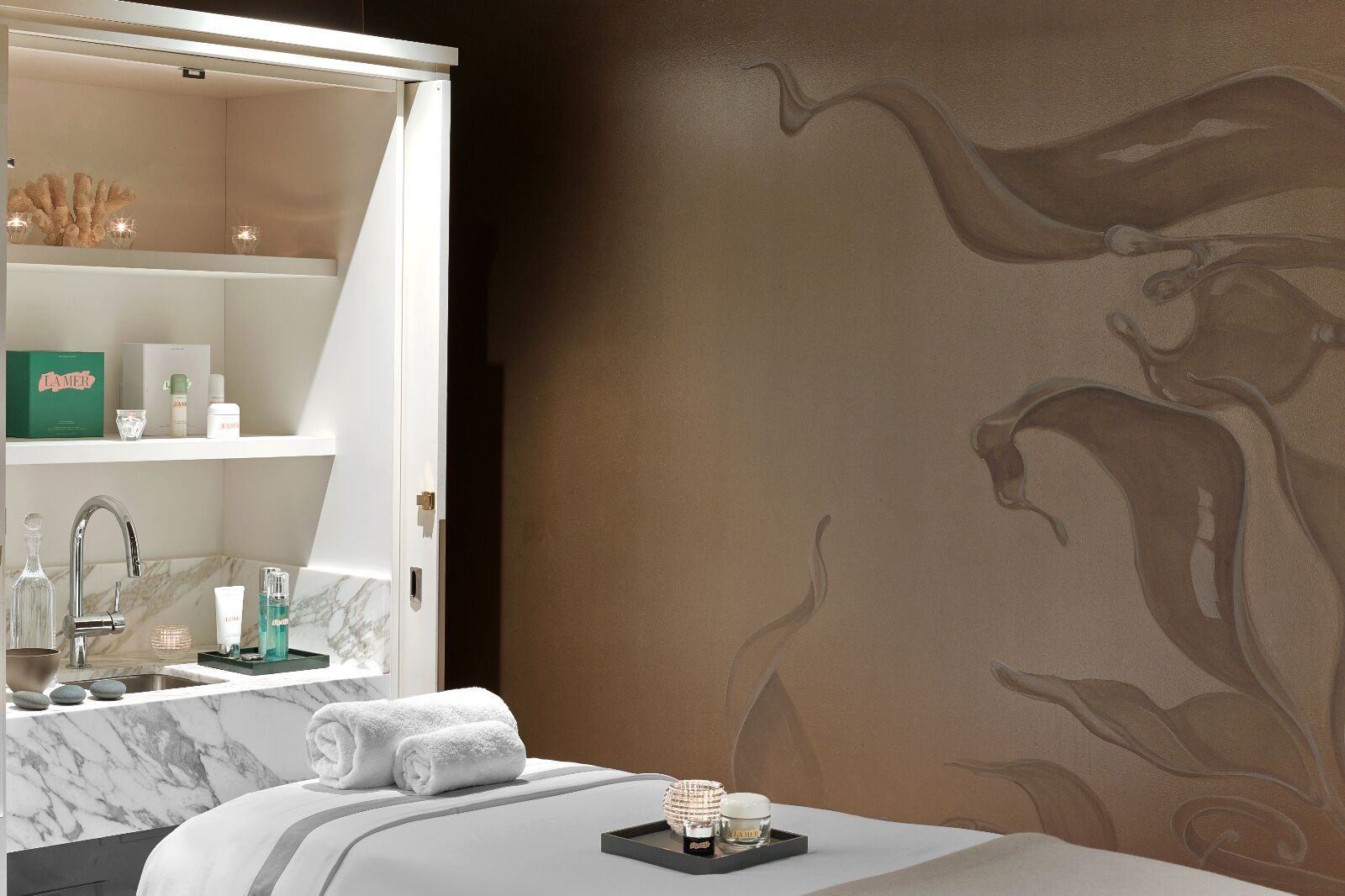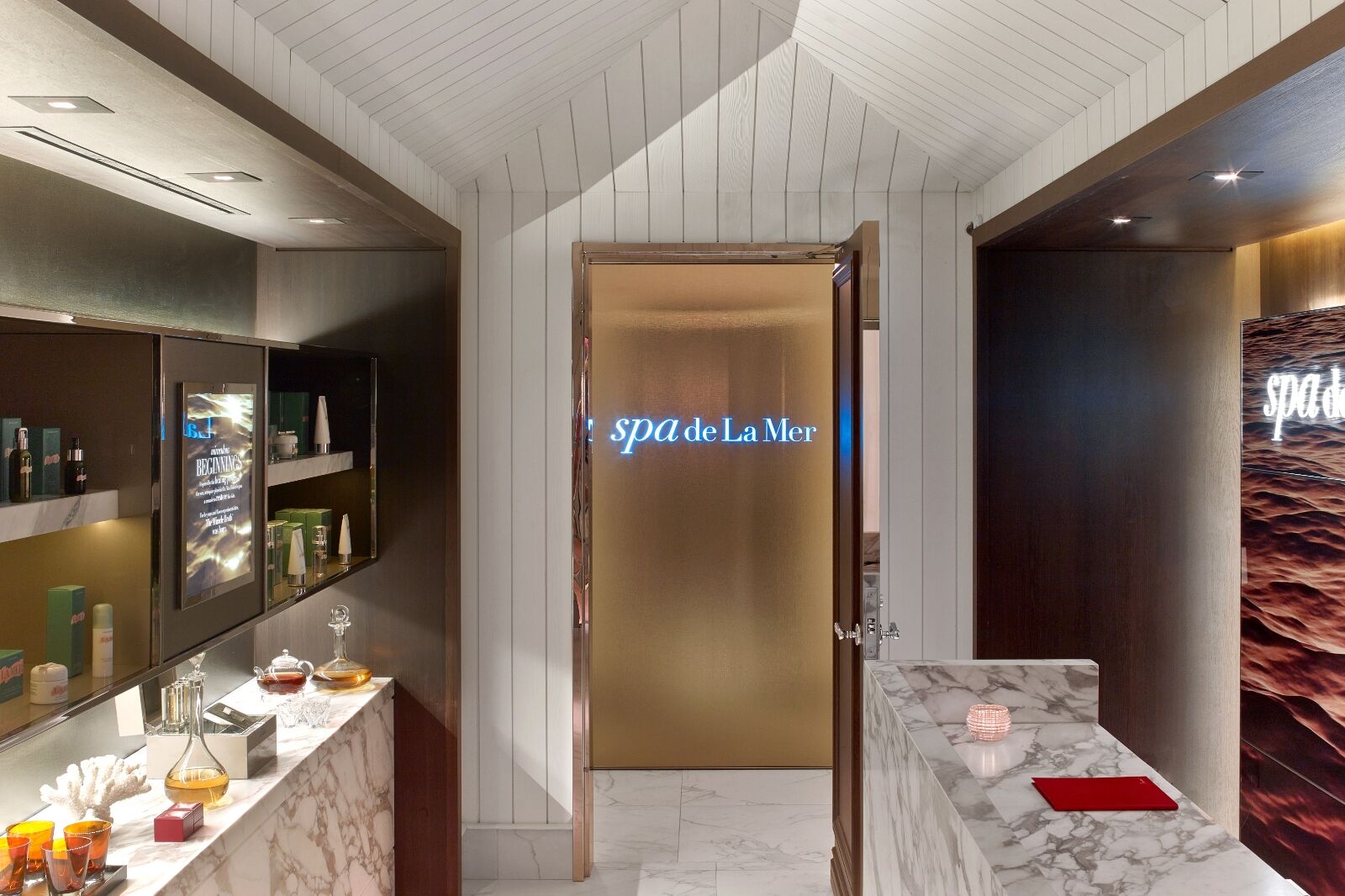 We all know New York City has the superlatives for "the best of (insert anything here)." And yes, that includes most picturesque spas as well.
The Baccarat Hotel, a towering Midtown property parallel to the Museum of Modern Art, exudes five-star luxury in the heart of Manhattan. But this luxurious spot in Manhattan, popular with cosmopolitan A-listers, is beloved for its exceptionally French-sounding refuge, Spa de La Mer.
This is the first dedicated spa in the US to feature incomparable skincare brand La Mer and focuses on custom treatments that incorporate bio-fermentation. Rife with ambient rays and with sound inspired by the sea, four intimate treatment rooms elicit a sense of time suspended, even in the middle of Manhattan. Guests can escape the city's madness with a private cabana at the checkered indoor pool before or after their service.
Address: 28 W 53rd St, New York City, New York 10019
Europe
8. Schloss-Elmau Spa Hotel, Bavarian Alps, Krün, Germany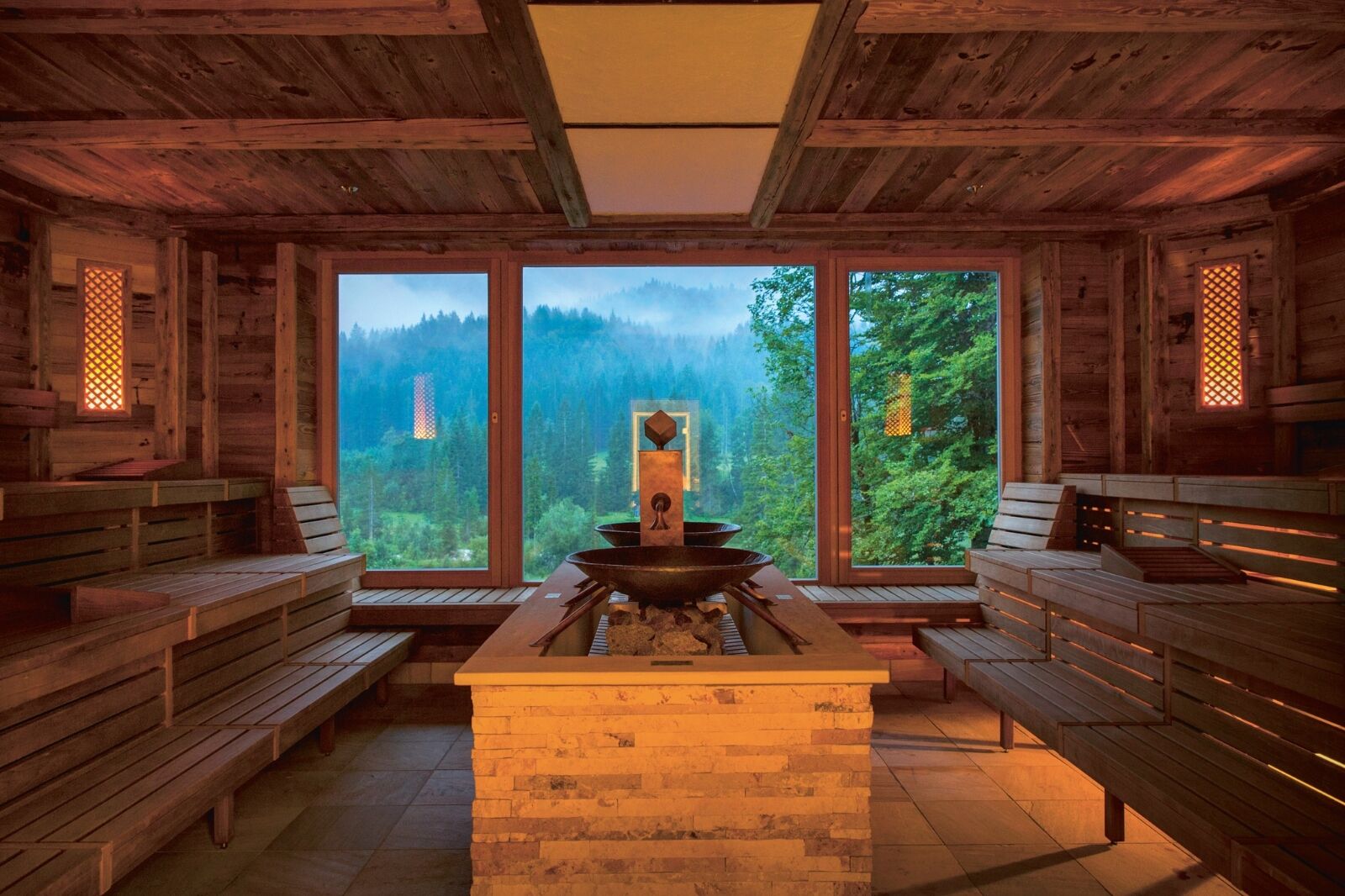 The hills are alive with the sound of — absolutely nothing. And that's how we want it to be at Schloss-Elmau Spa Hotel, sunken so gracefully into the Bavarian Alps, just 100 kilometers south of Munich. This iconic property has hosted The G-7 conference twice, which is a testament to how secluded and separated it is from the rest of the world.
Schloss-Elmau's spa facilities are boundless, with six separate luxury spas for adults and families. The facility comprises six swimming pools, one of which is an infinity pool, stoically elevated on the spa's second floor with panoramic views of the mountains, rivers, and skyline. And the hammam and Japanese onsen pools also offer uncompromised views of The Elmau Valley, one of the most stunning regions of the Alps.
Address: In Elmau 2, 82493 Krün, Germany
9. The Merchant of Venice, San Clemente Palace Kempinski, Venice, Italy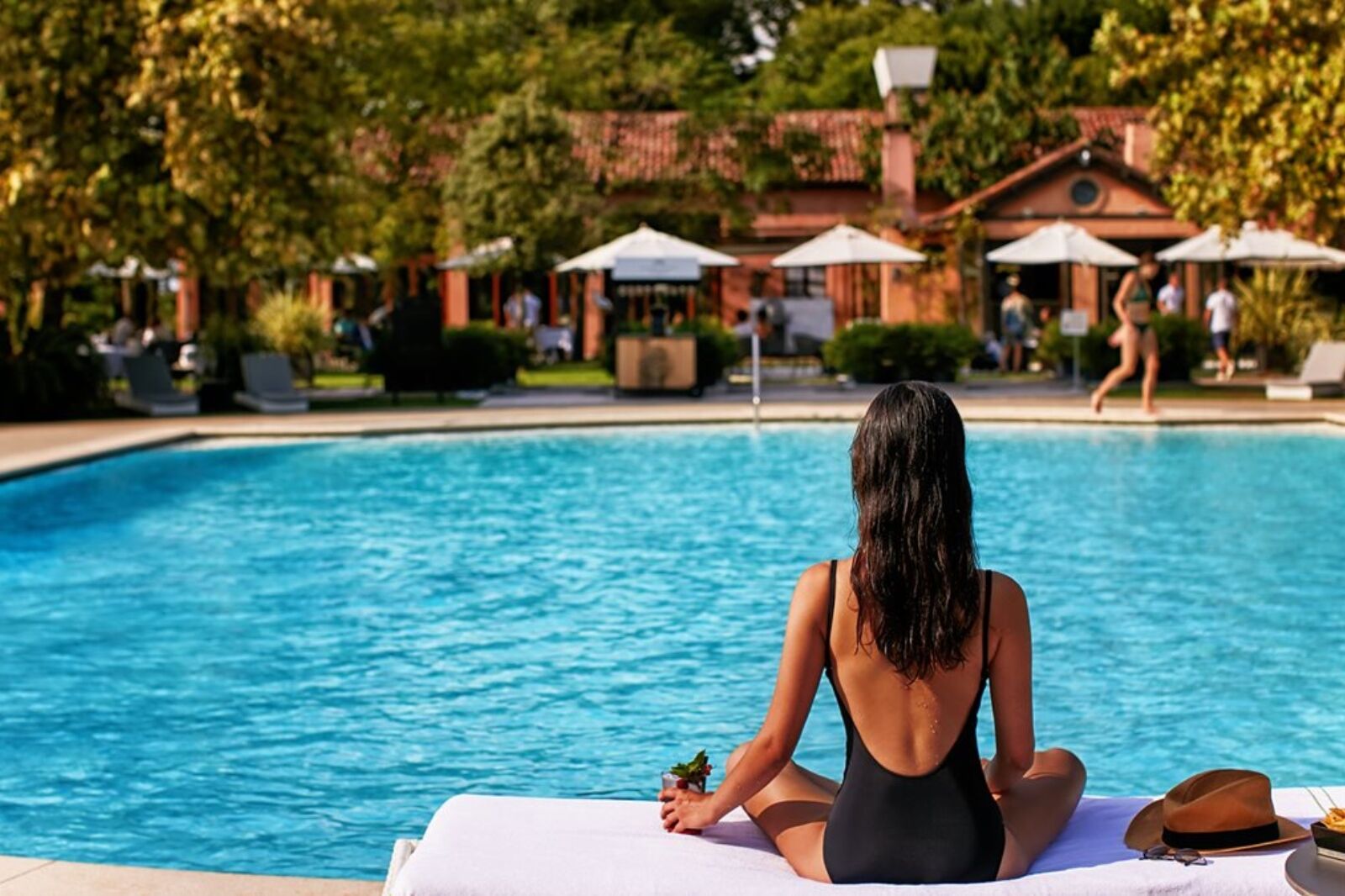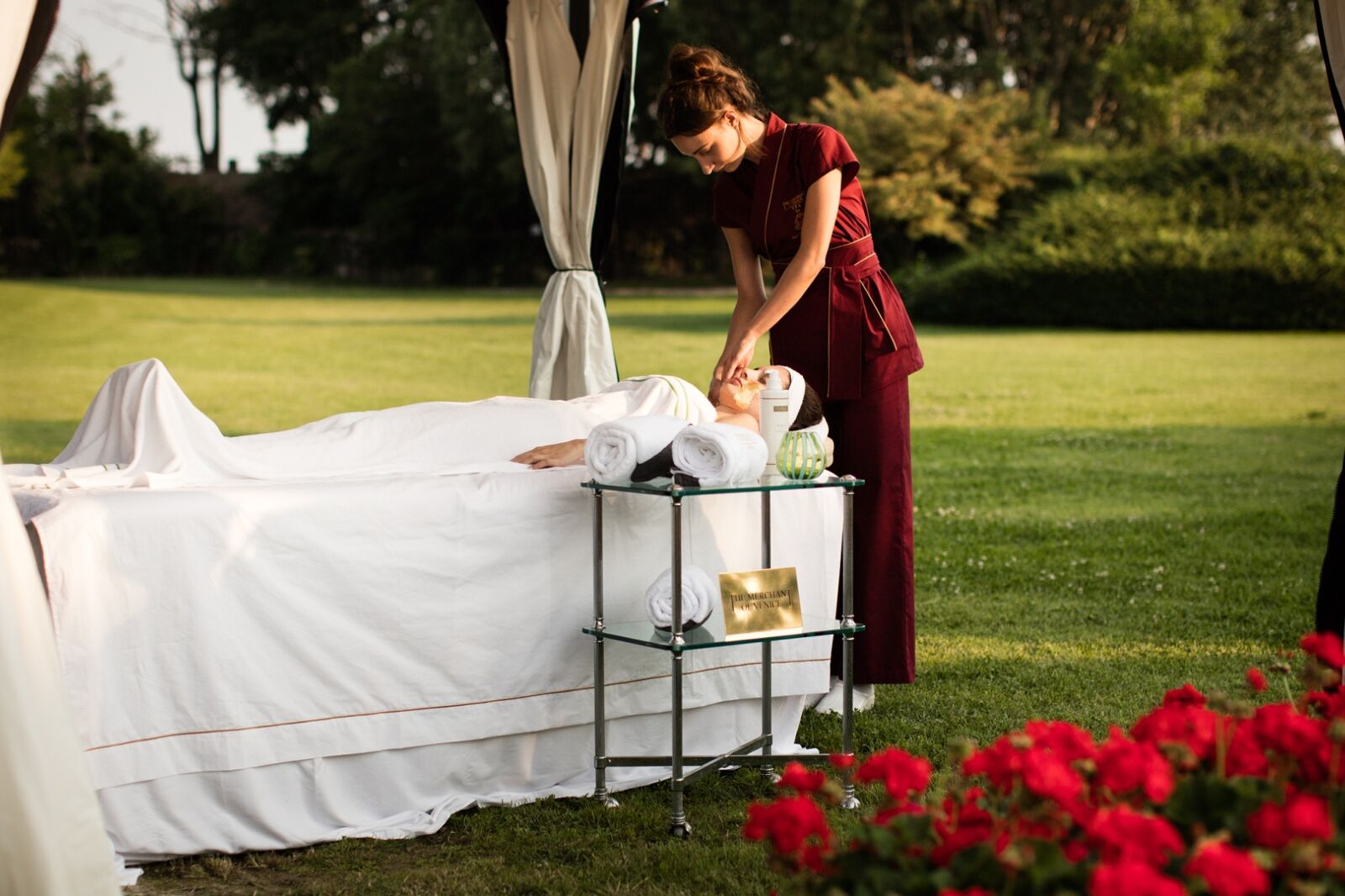 While the Venice oozes romance, San Clemente island may be the nearby sliver of paradise that you may want to escape to after one too many overcrowded water taxis. This private island, located just 10 minutes from the Piazza San Marco is home to San Clemente Palace Kempinski Venice, a stunning five-star hotel.
It makes sense that a property like this would have a spa, aptly named The Merchant of Venice, that makes the list of the best spas in the world. The offerings here are indulgent, created following oriental traditions imported into Venice by traders throughout the centuries.
The oversized swimming pool is the ultimate spot to decompress and soak in sun rays post-treatment. The 380-meter facility also incorporates a steam bath, Finnish sauna, experience showers, and four treatment rooms. Utilizing both its indoor and outdoor space, guests looking for even more tranquility (if that is possible) can use a yoga mat provided by the hotel and meditate in one of the gardens.
Address: isola S. clemente, 1, 30124 Venice, Italy
10. Astoria Resort, Seefeld, Austria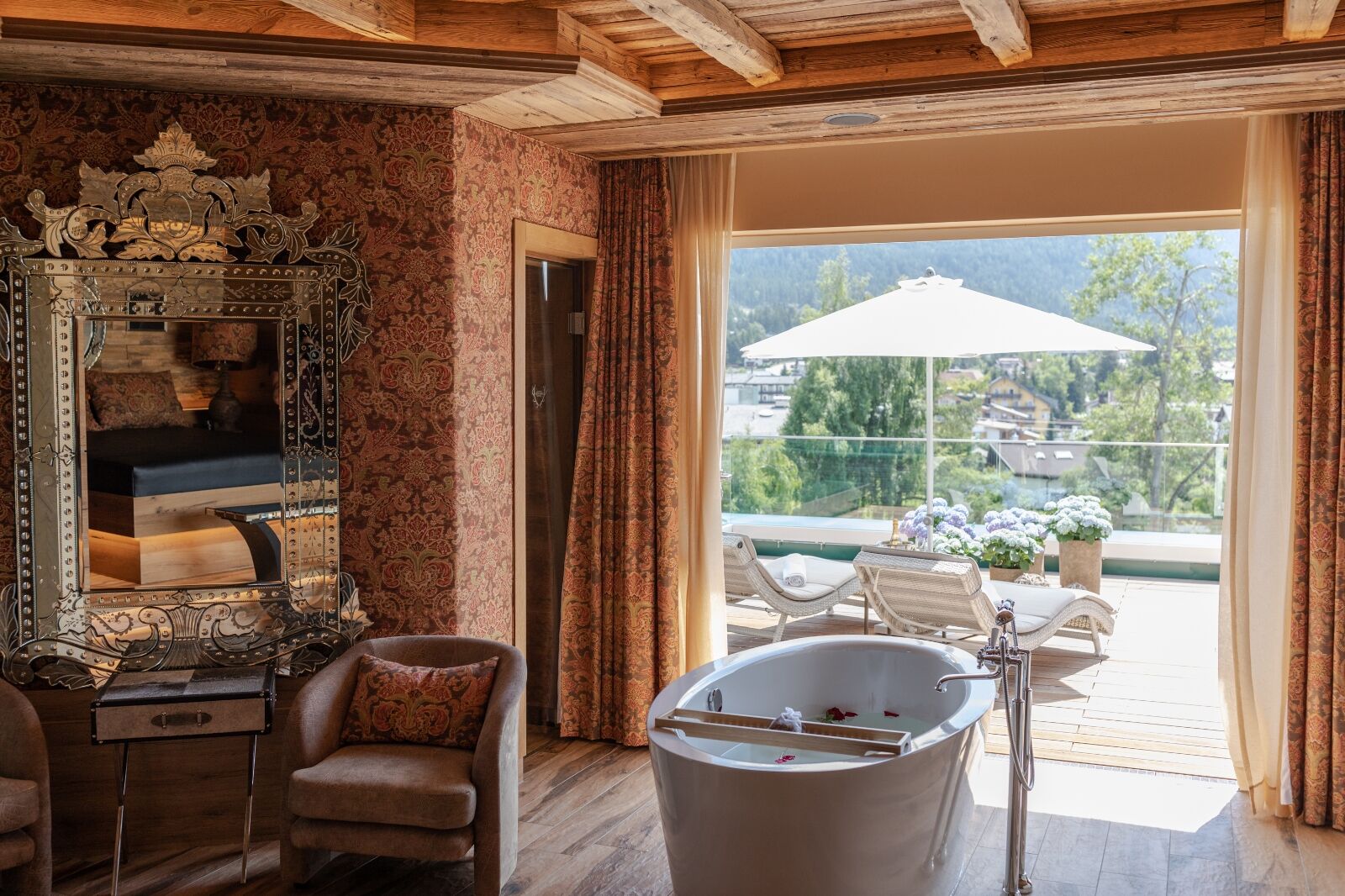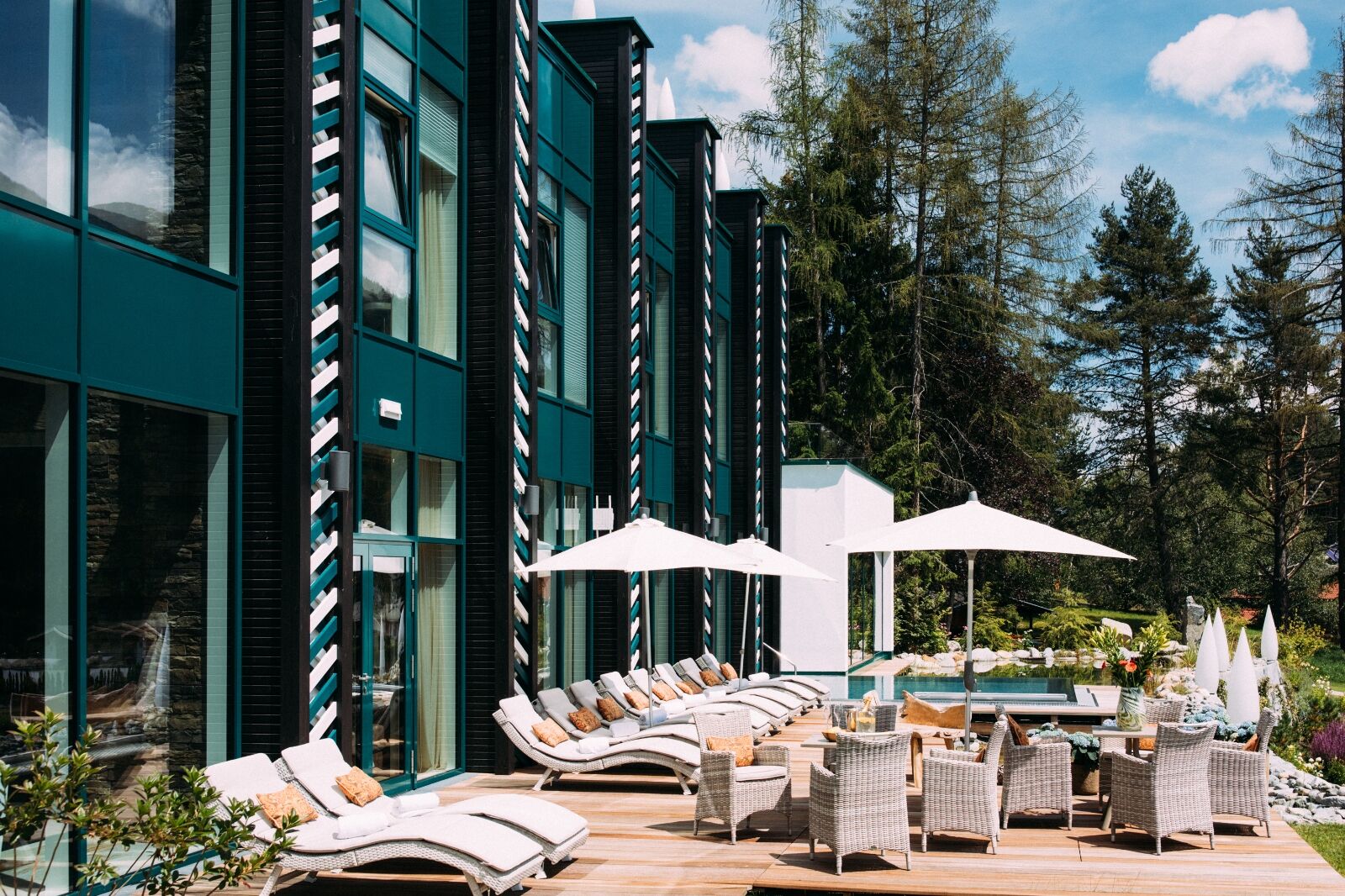 If you're jonesing to combine authentic Austrian culture with the luxury of five-star spa goodness with killer views, we recommend a stay at the family-owned Astoria Resort in Seefeld, Austria. This resort truly defines tranquility in Tyrol, that southern Austrian environment you thought only existed on the set of The Sound of Music.
The spa combines the best of alpine luxury ambiance with natural materials of the region in a 4,000-square-meter wellness oasis. The spa is seamlessly incorporated into surrounding nature, with multiple pools — one being a natural swimming pond — all with stunning views of the surrounding Alps. The massage rooms also invigorate the senses and recharge batteries with treatments that are only second to the light ambiance and views.
Address: Geigenbühelstraße 185, 6100 Seefeld in Tirol, Austria
11. La Villa Loiseau des Sens at Le Relais Bernard Loiseau, Saulieu, France
In the heart of Burgundy, Le Relais Bernard Loiseau is not only renowned for its iconic two-star Michelin restaurant, in 2017, the property unveiled La Villa Loiseau des Sens, one of the most exquisite spas in France.
A spectacle, this 16,000-square-foot spa offers ten rooms, each with unique and luxurious treatments. In typical French fashion, the spa was designed to appeal to all the senses. They offer guests a "multi-sensorial" space to stimulate the five senses. This includes massage alcoves, a pool, a sauna with a garden view, hammams, and even an experiential shower. And to tantalize the taste buds, the spa also houses the group's newest restaurant, Loiseau des Sens, offering a menu based around organic and local cuisine.
Address: 2 Rue d'Argentine, 21210 Saulieu, France
Africa
12. La Mamounia, Marrakesh, Morocco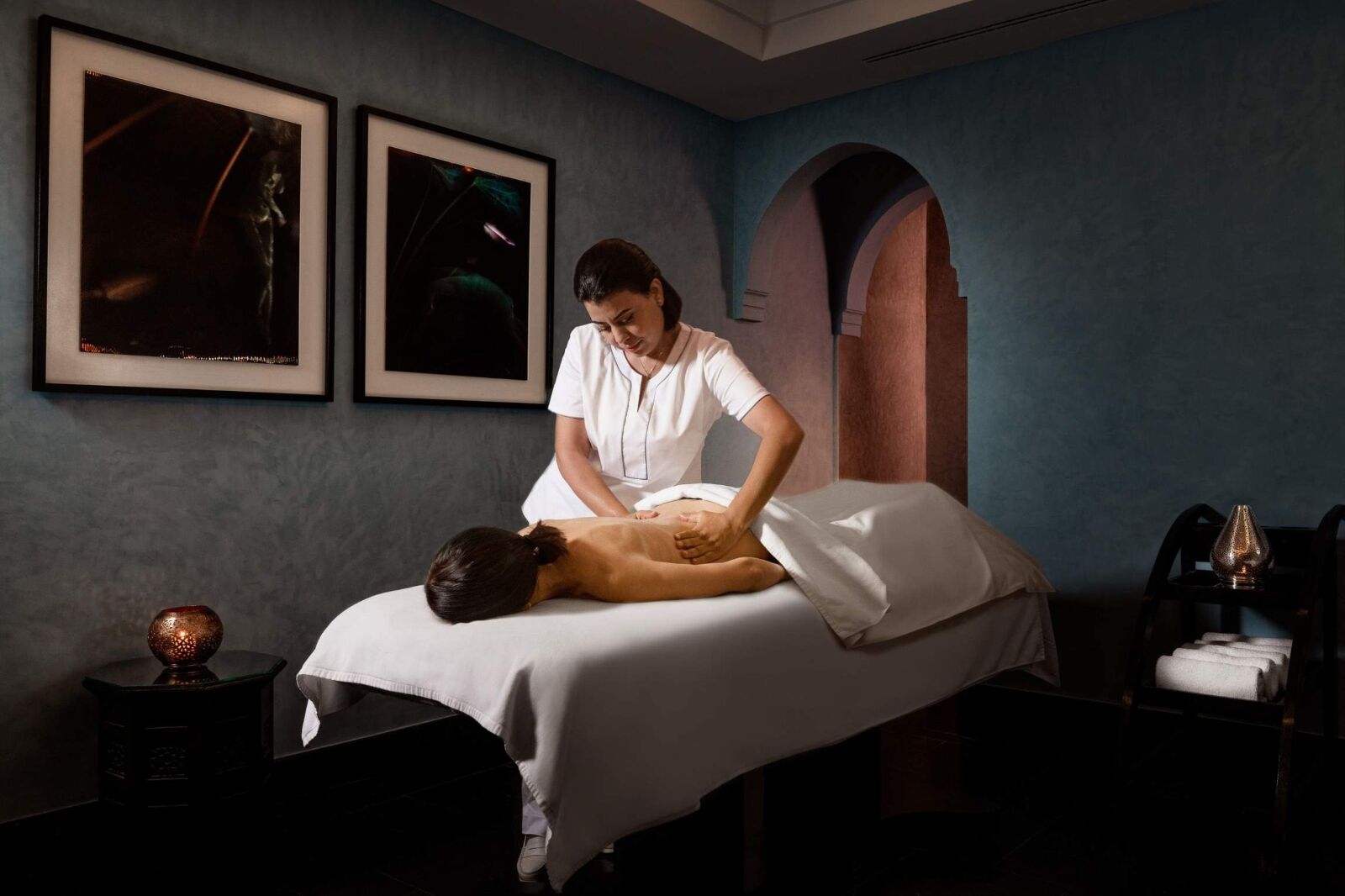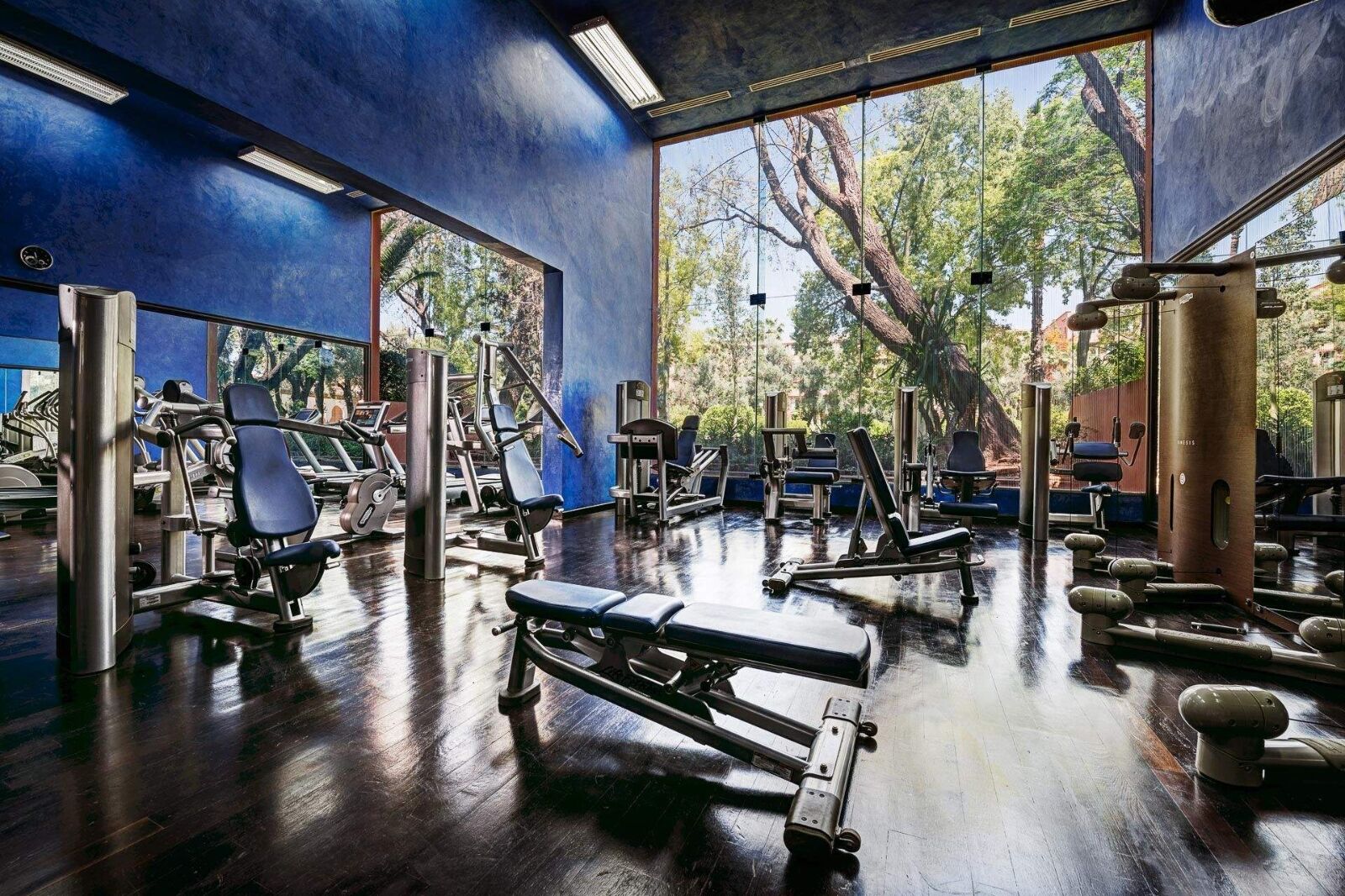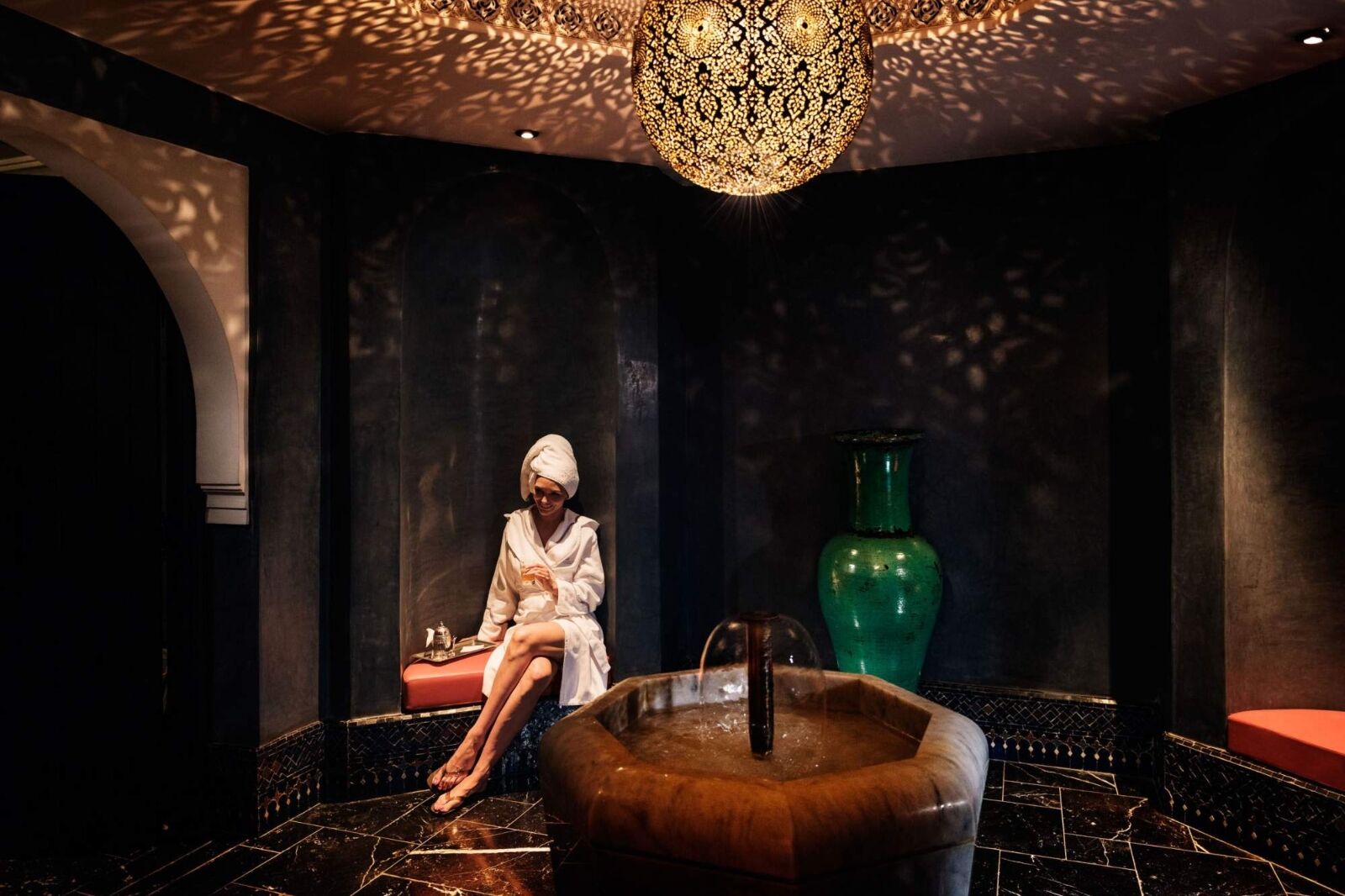 La Mamounia in Marrakesh, Morocco, deserves to be on the list of the most gorgeous spas in the world. If you can't take our word for it, Anna Delvey, that fake heiress who somehow stole our hearts (and some other millions) on Netflix, also agrees. Built by pioneering French architect Henri Post, the property is in the heart of the old city of Marrakech, perpendicular to the Atlas Mountains separating the Mediterranean coastline from the Sahara desert.
Though the ornately decorated riads and exclusive restaurants are a draw, The Spa at La Mamounia is genuinely where the Moroccan magic of this property is most exemplified. The spa's aesthetics — rounded curves and burnished marble — together form a harmonious ensemble, sheltered from outside light. The spa treatments also benefit from local ingredients steeped in the Moroccan tradition, such as argan oil, rose water, local red clay, and even black soap.
Address: Avenue Bab Jdid، Marrakesh 40040, Morocco
South America
13. Mayu Spa at Inkaterra Hacienda Urubamba, Peru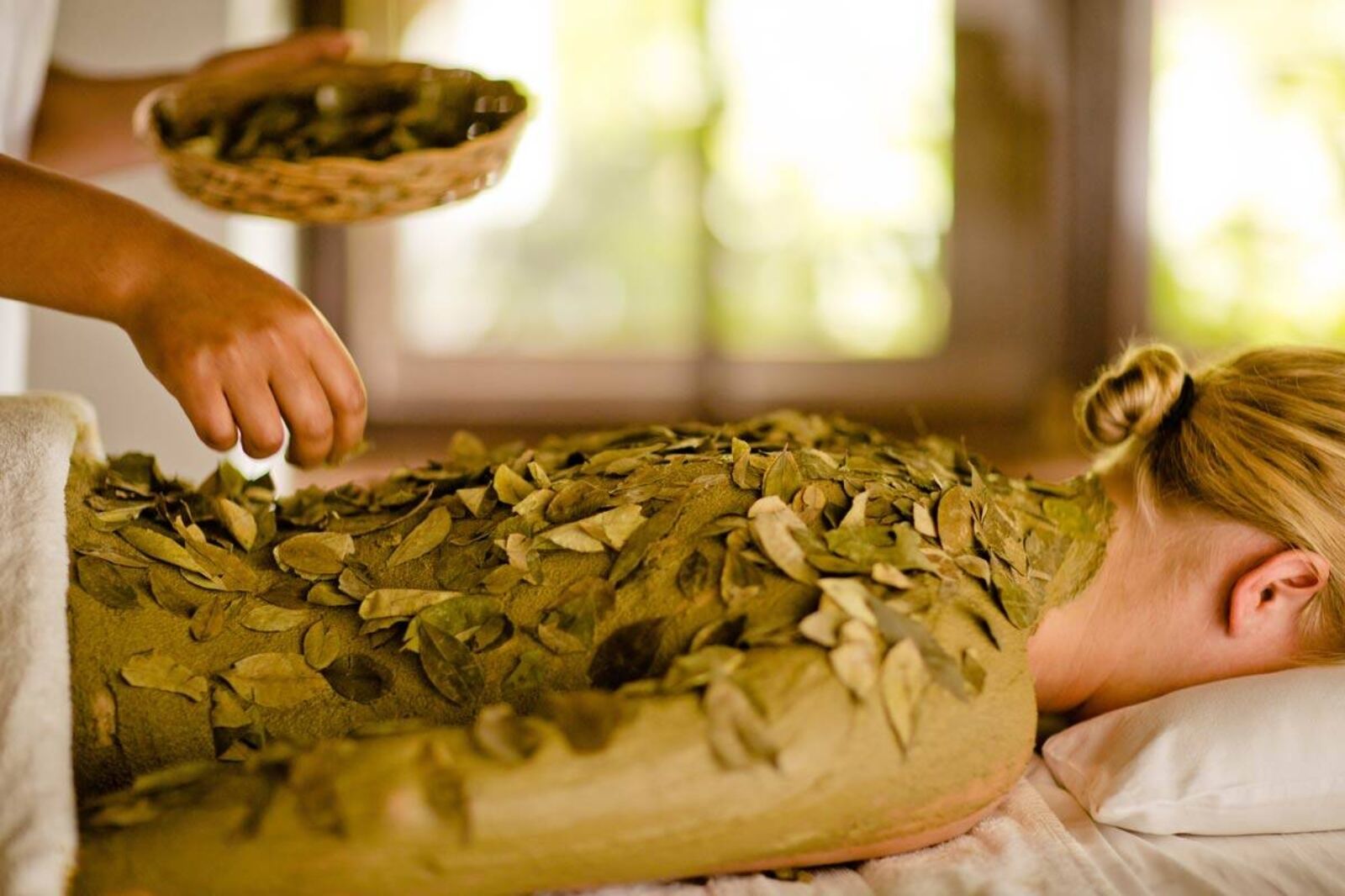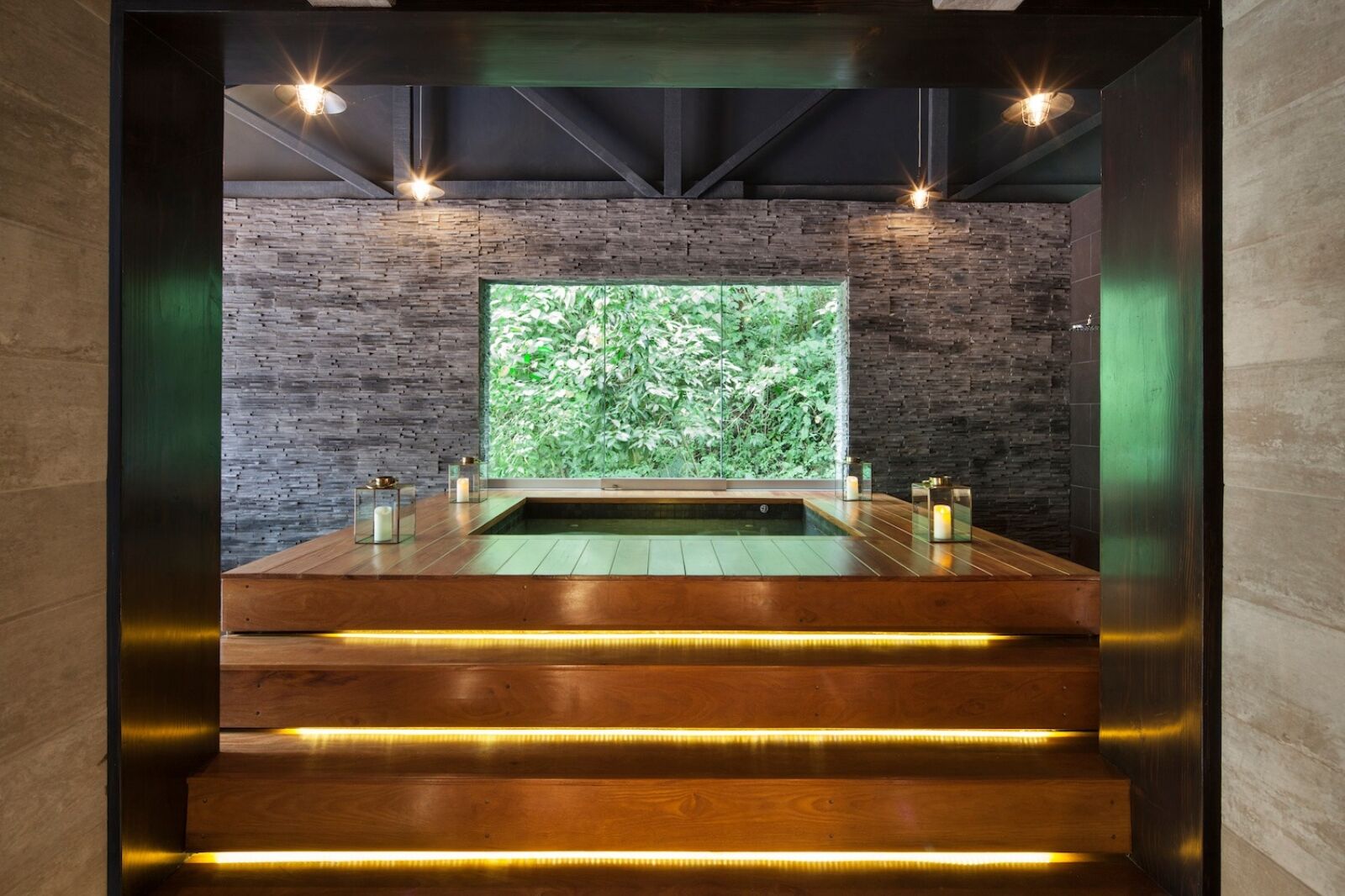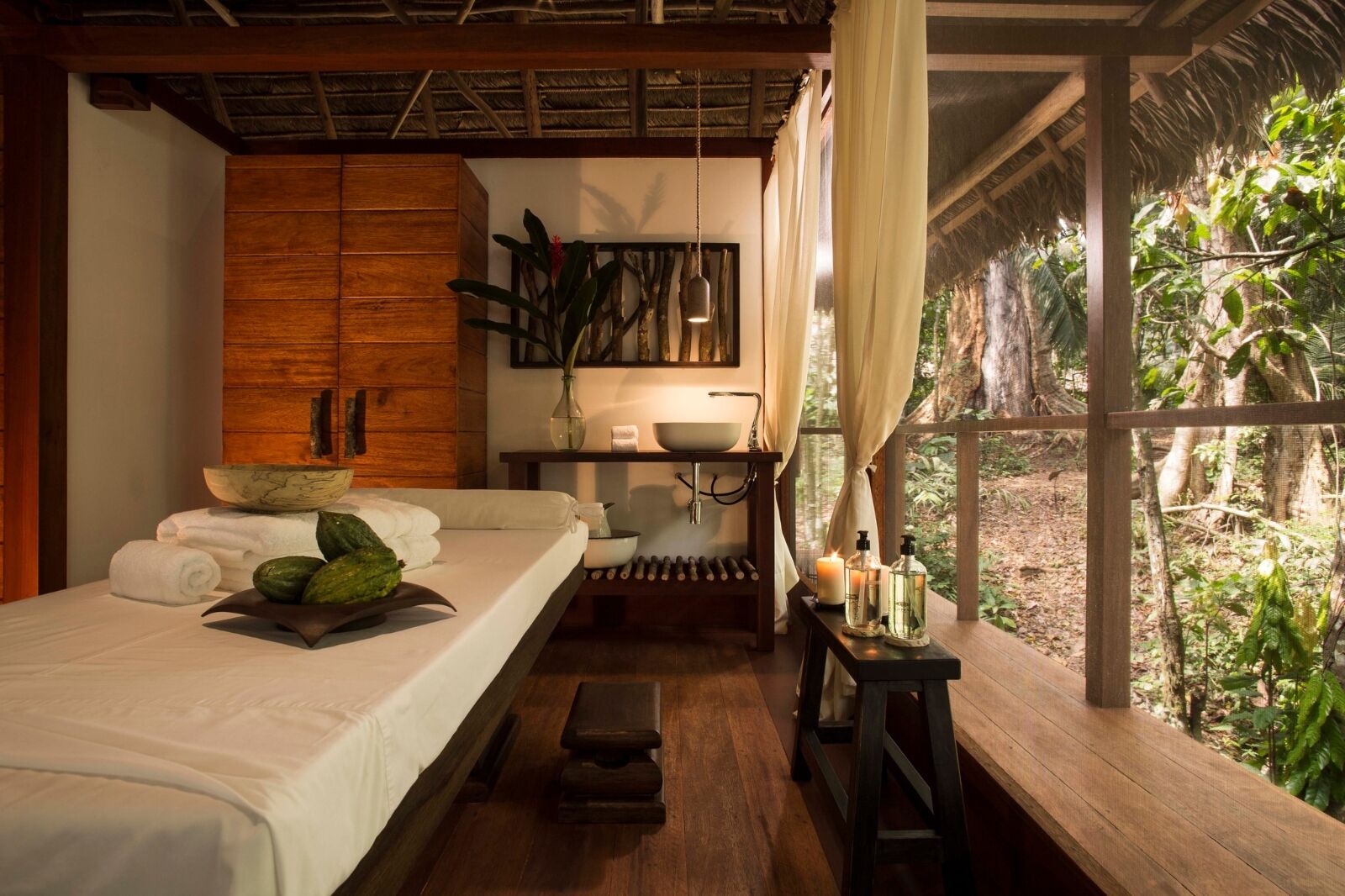 The Inkaterra Hacienda Urubamba's Mayu Spa is located in Peru's Sacred Valley of the Inca between Cusco and Machu Picchu. More than a spot to rejuvenate, this resort's spa is simply gorgeous. Perhaps the property's primary draw is its healing garden, which grows herbs such as rosemary, thyme, and other local verities. They also encourage guests to enjoy the wood sauna while a therapist prepares the compresses for treatment using local medicinal herbs.
Address: Sacred Valley of the Incas, 08670, Peru
14. Bastión Luxury Hotel, Cartagena, Columbia
The Bastión Luxury Hotel, smack dab in the UNESCO World Heritage-listed Old Center of Cartagena, is the ultimate stay for absorbing all the city's culture. The hotel's spa is also the ultimate respite after a day of activity, with state-of-the-art treatments designed by professionals to maximize wellness during their stay. Guests can indulge in special massages, jacuzzi time, aromatherapy, personalized beauty treatments, and even areas intended for relaxation. And, with an ambiance that somehow melds the hygge of Scandinavia (we're talking wooden walls and incense galore) with the spice of South America, it's no wonder this spa makes our list of the best spas in the world.
Address: ​​Centro Histórico, Calle del Sargento Mayor, Cartagena, Columbia
Australia
15. One&Only Spa, Wolgan Valley, Australia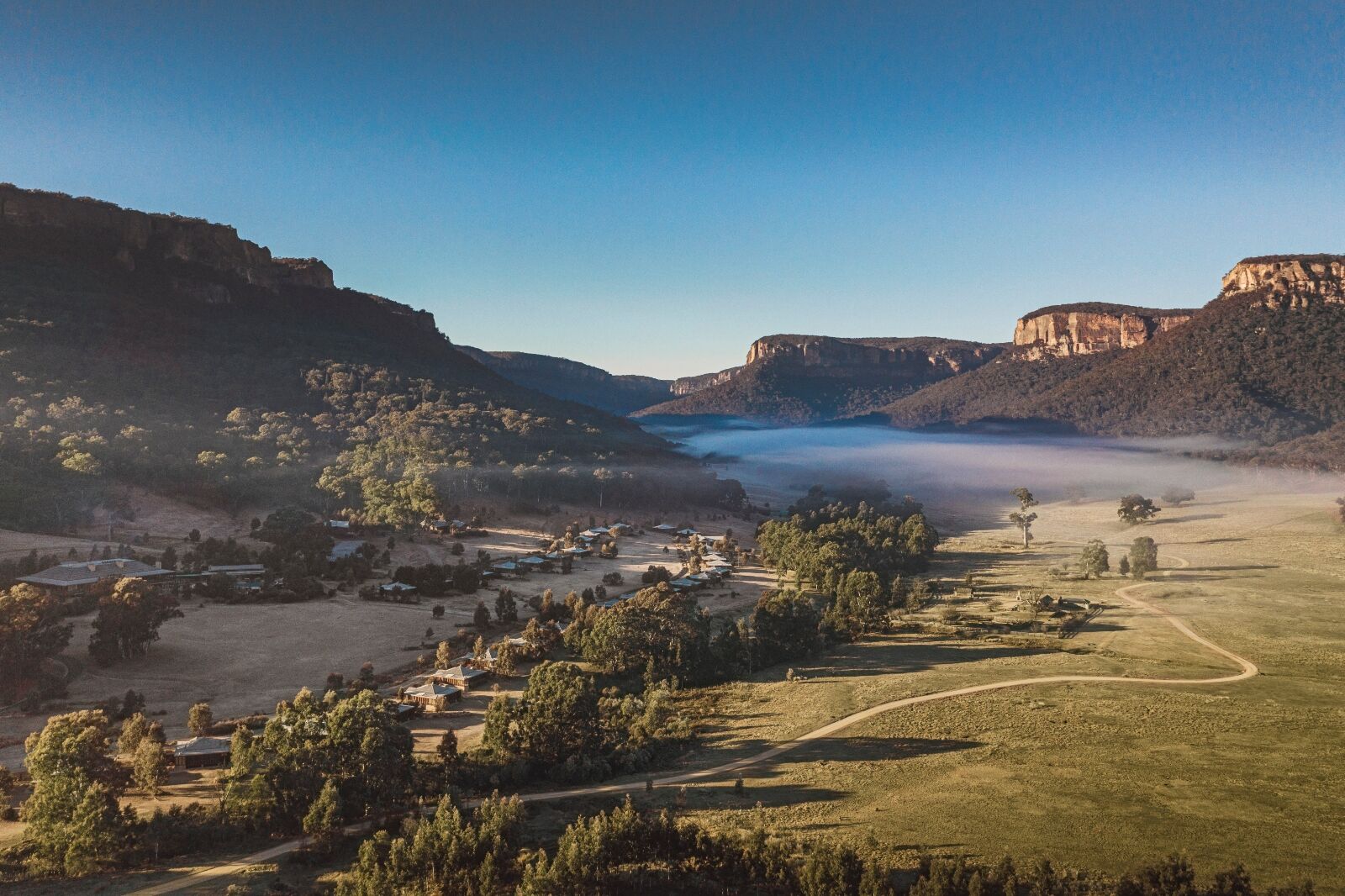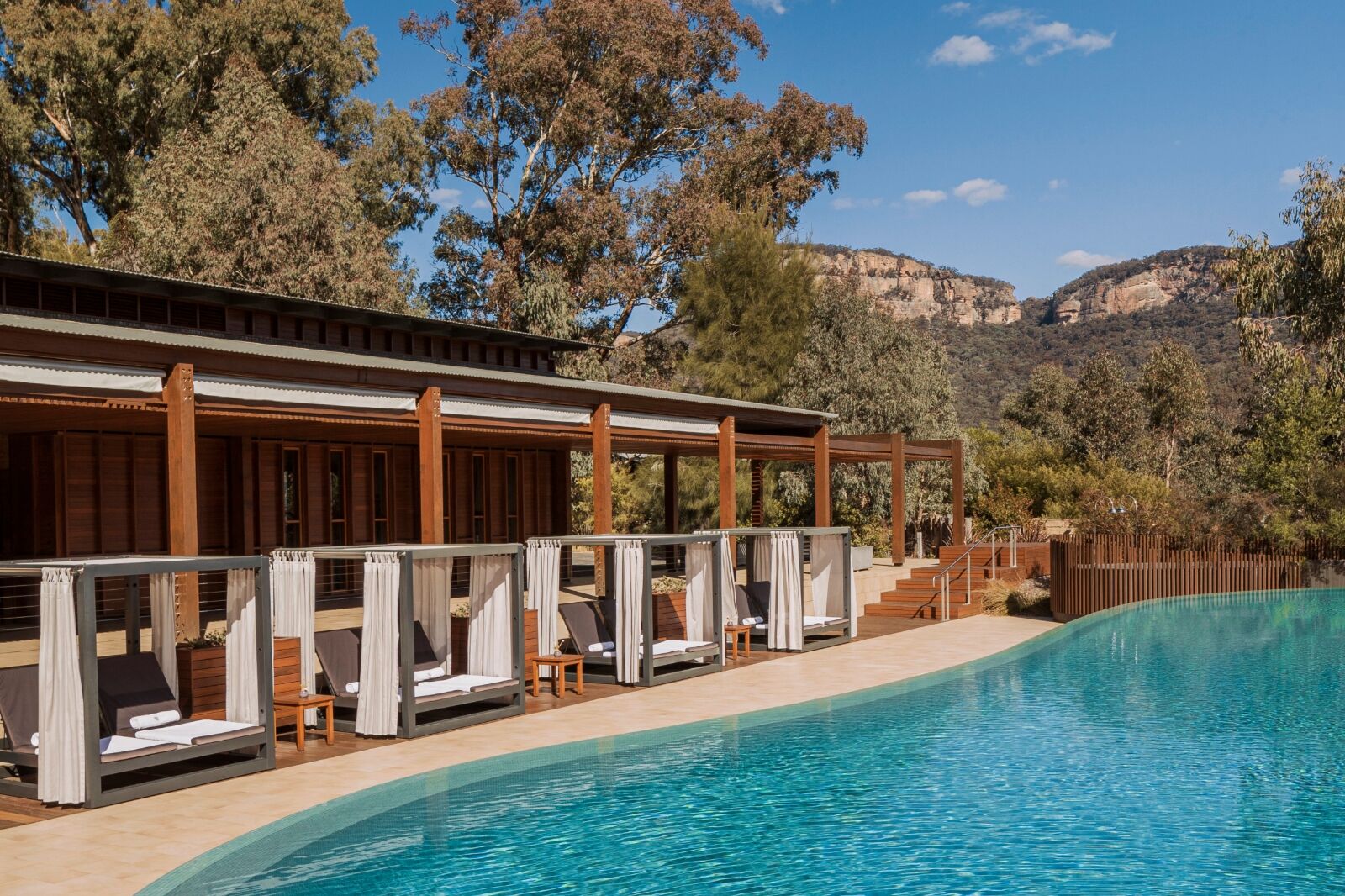 One&Only Wolgan Valley Spa is a mere three hours from Sydney, sitting stoically on Australia's Great Dividing Range in the Heritage-listed Greater Blue Mountains.
Nature reigns here, especially as the resort occupies less than one percent of the 2,800-hectare conservancy. Guests are dazzled en route to their spa treatments, surrounded by majestic cliffs and vast canyons. The spa is equally special: each therapy is organic and holistic, with all treatments inspired by the rich surrounding Wolgan Valley. Each of the resort's six treatment rooms are classily styled with a Japanese-style soaking tub and have views of the pristine surroundings.

Address: 2600 Wolgan Rd, Wolgan Valley, New South Wales 2790, Australia