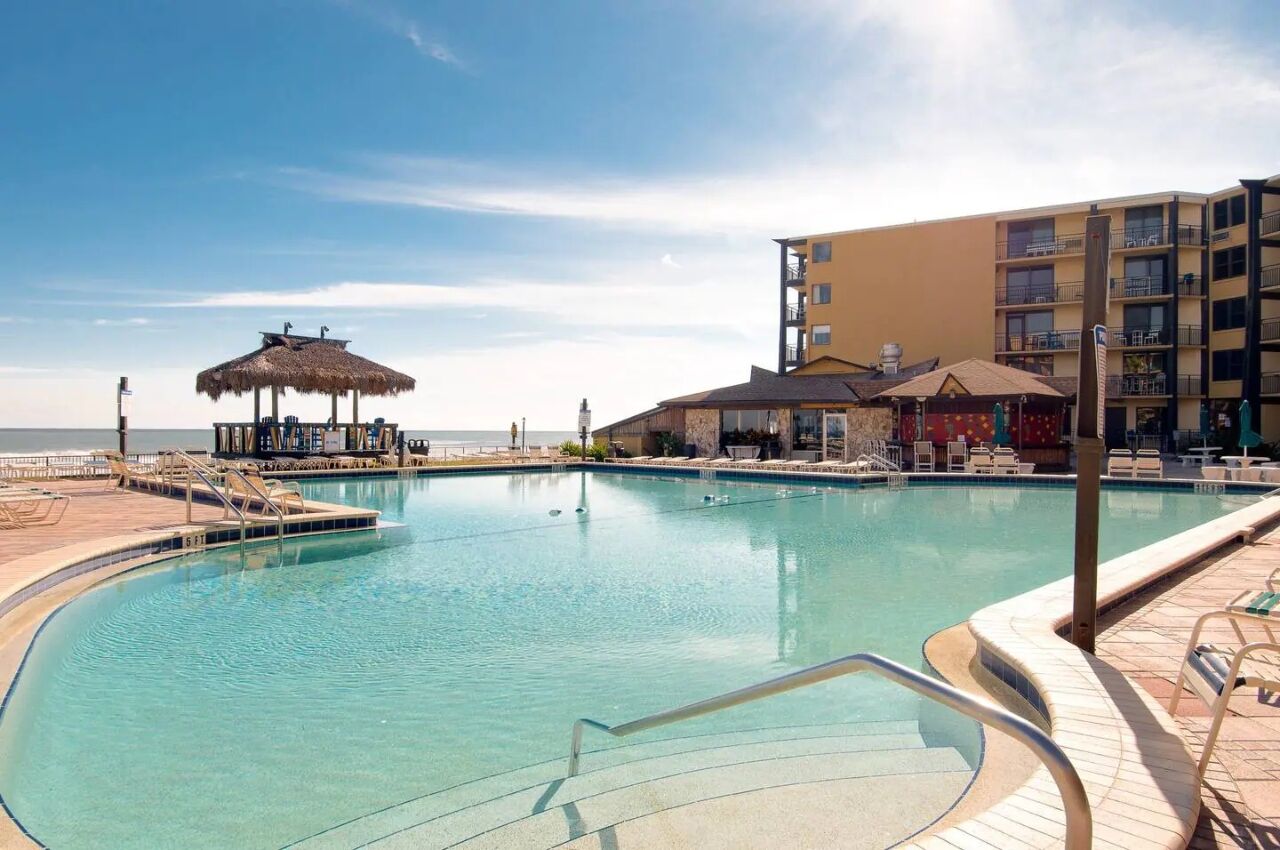 Head out to the 25 miles of beautiful white sand beaches of Daytona Beach. Hang out on the infamous boardwalk and pier, take the kids to Daytona Lagoon or head to the Daytona Speedway for action-packed racing. Whatever you may have in mind for your trip, Daytona will surely not disappoint. Ready to start planning and sinking your toes in the sand? Well, here are nine Airbnb Daytona rentals for your adventurous Daytona trip.
Traveling to Florida? Check out Matador's Florida accommodations guides:
We hope you love the Airbnb Daytona Beach vacation rentals we recommend! Just so you know, Matador may collect a small commission from the links on this page if you decide to book a stay. Listed prices are accurate as of the time of publication.
Airbnbs in Daytona Beach Shores
Daytona Beach Shores offers all the perks of Daytona Beach without the crowds — giving you a more peaceful beach experience. These Airbnbs in Daytona Beach Shores put you near the water.
Oceanfront Beach Villa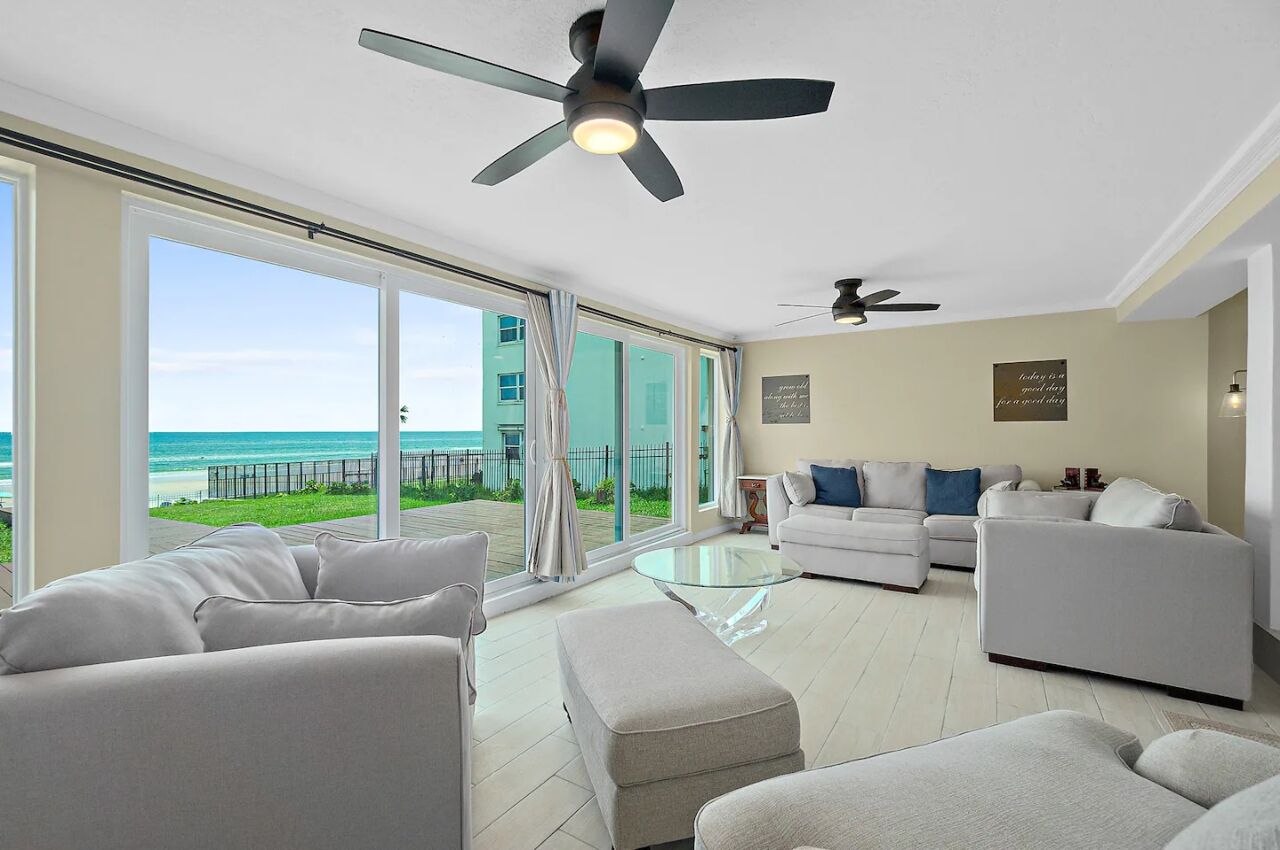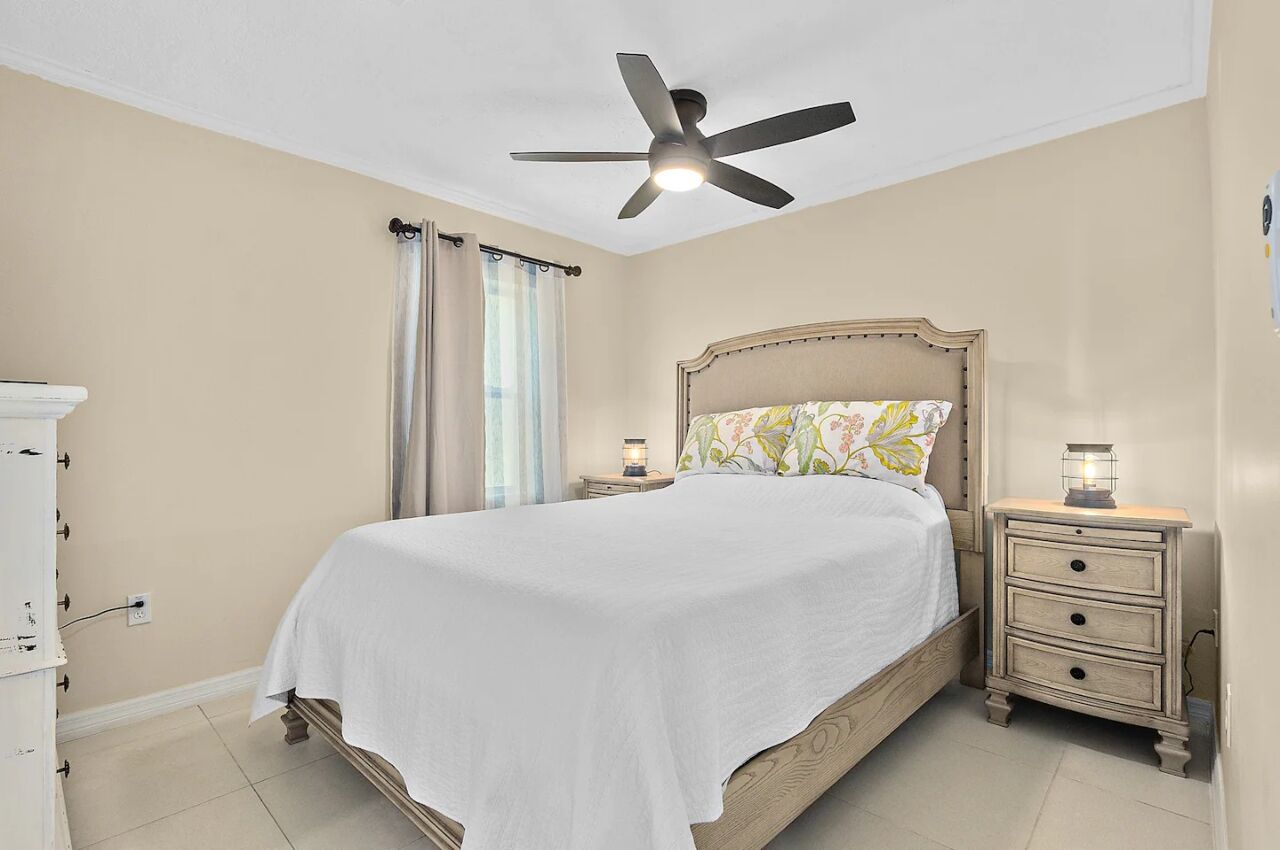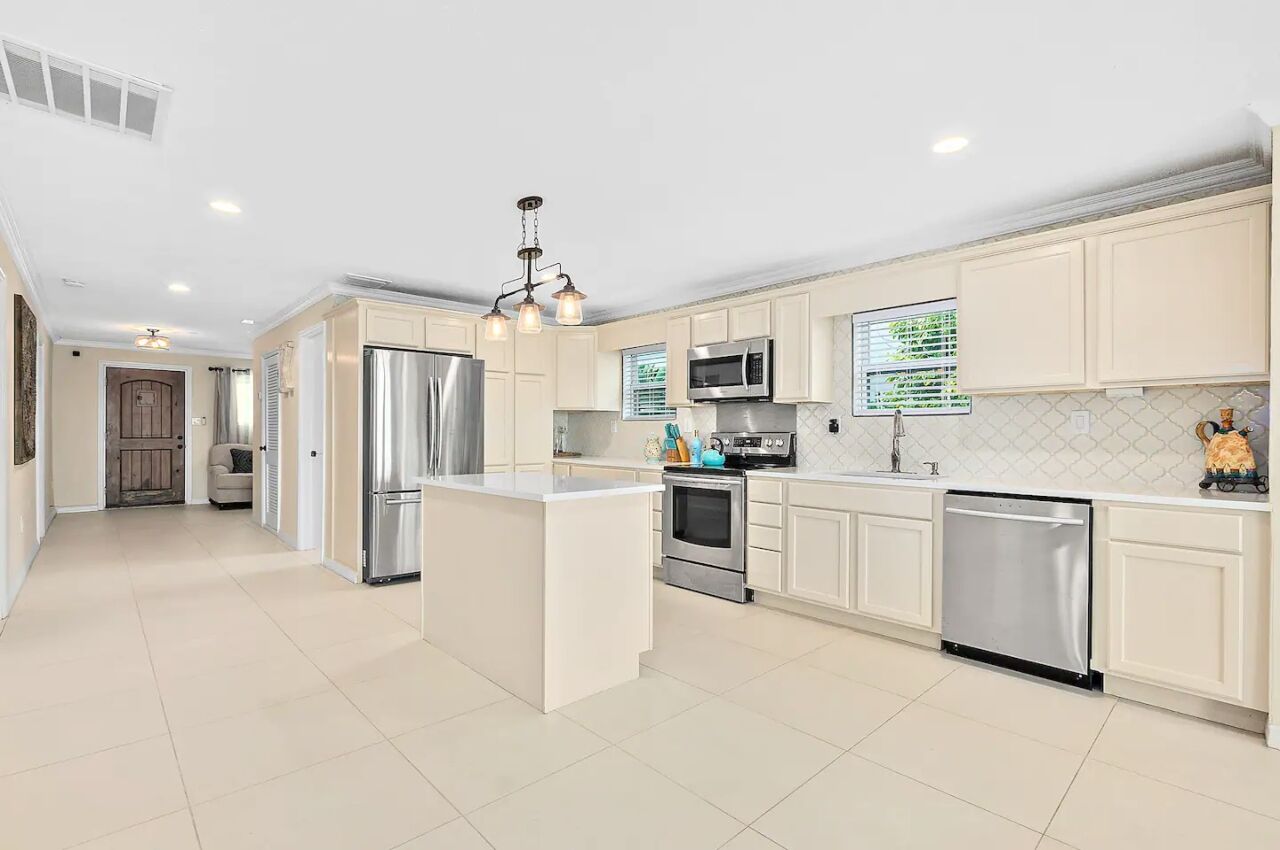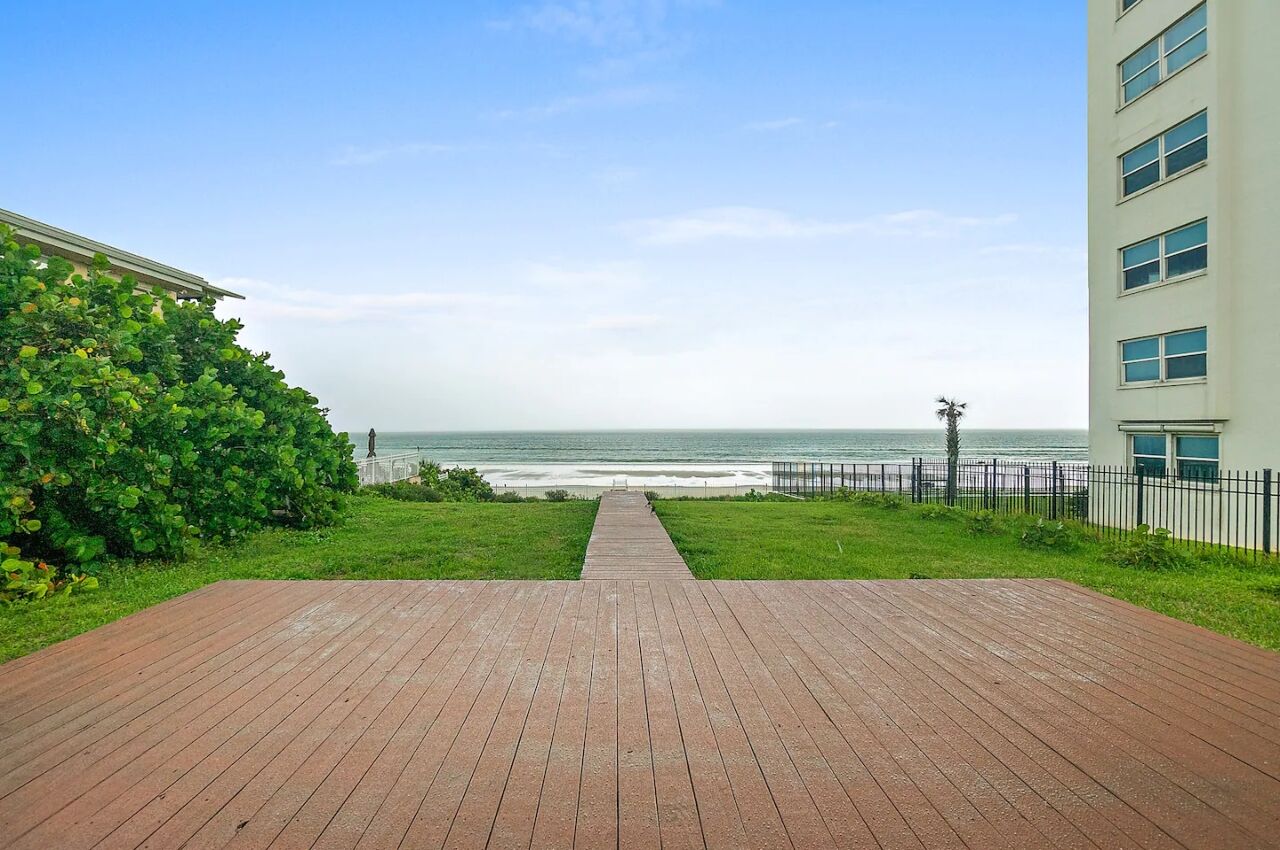 Welcome to your dream beach Airbnb Daytona Beach home in Daytona Shores. This oceanfront villa is perched on a dune giving stunning views overlooking the ocean. It features a spacious living room with beach views and a fully equipped kitchen. The home has a massive deck area for entertaining and a path leading to the beach.
Twelve guests, four bedrooms
Price: $502 per night
Sandy Shores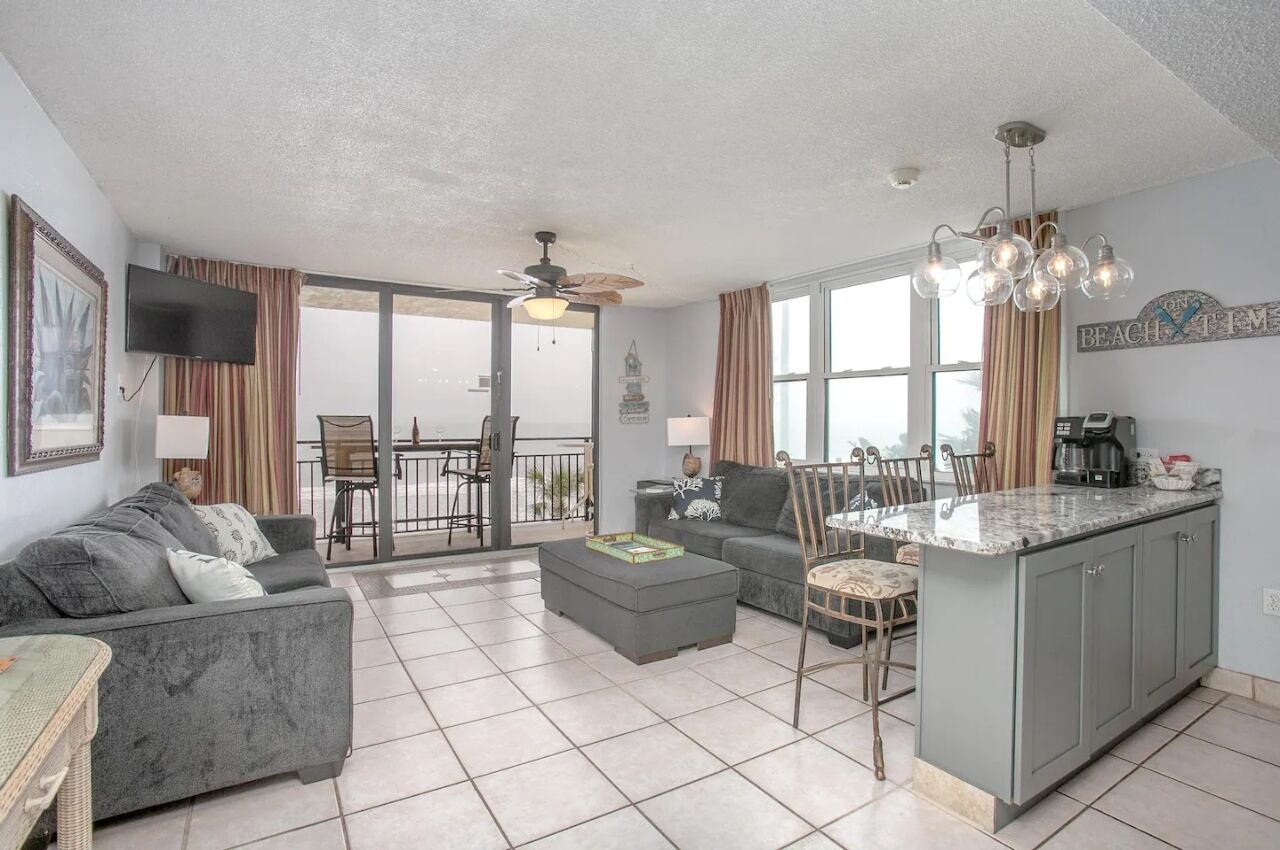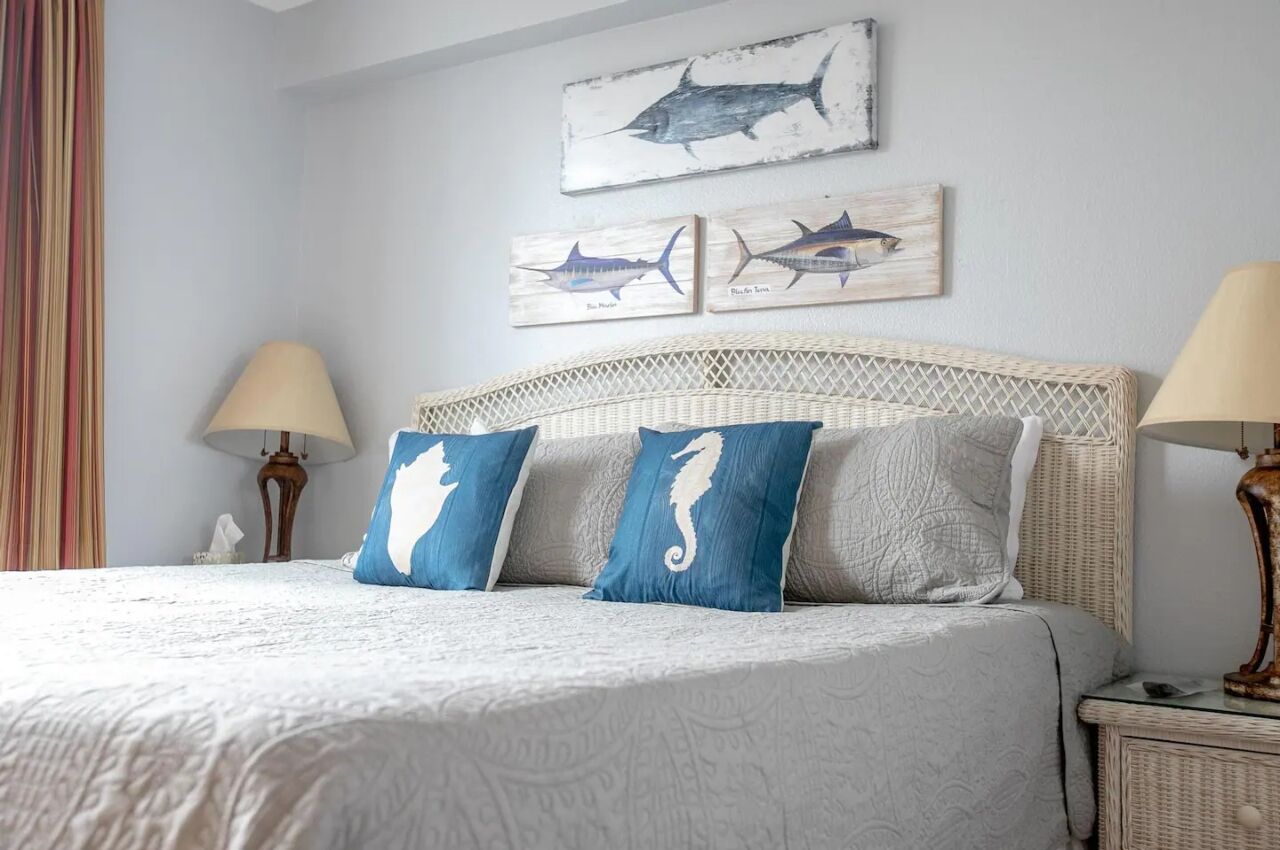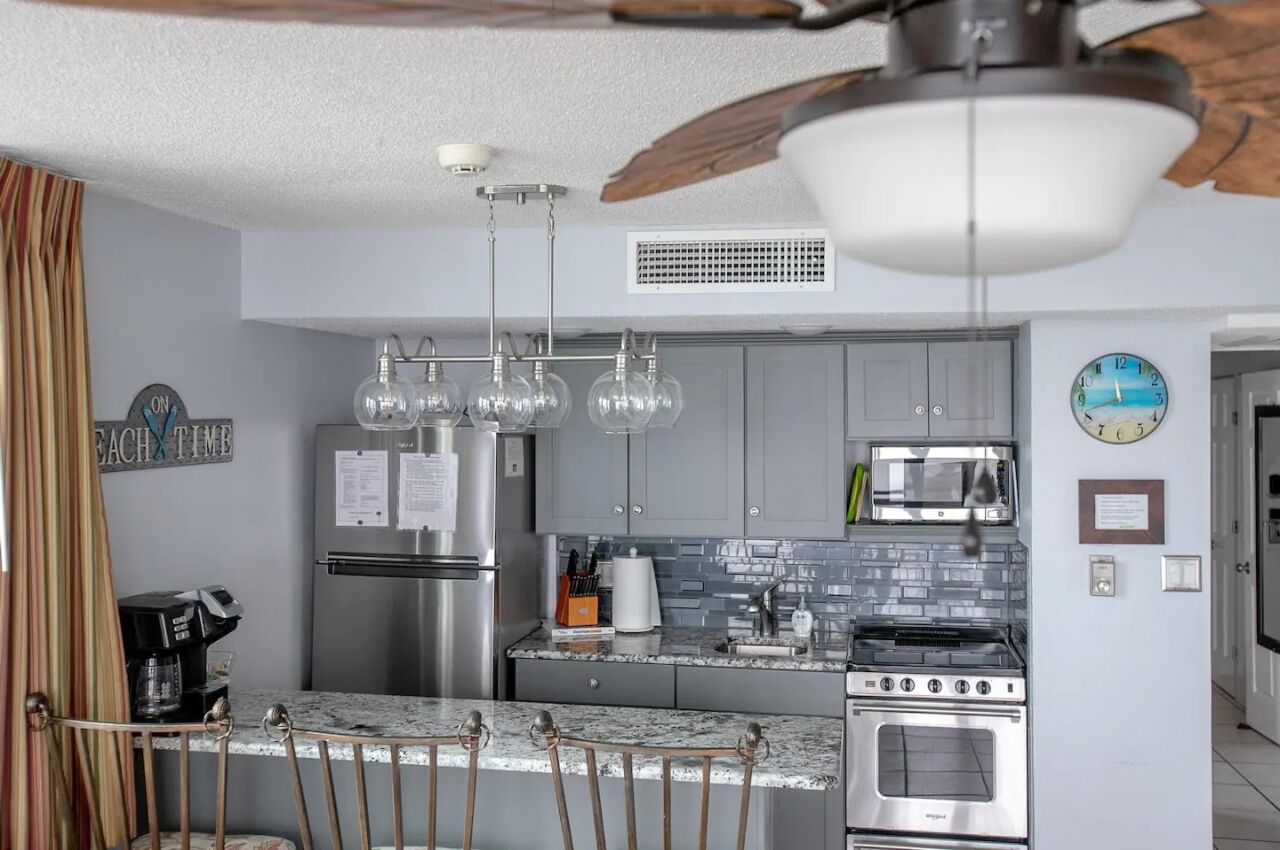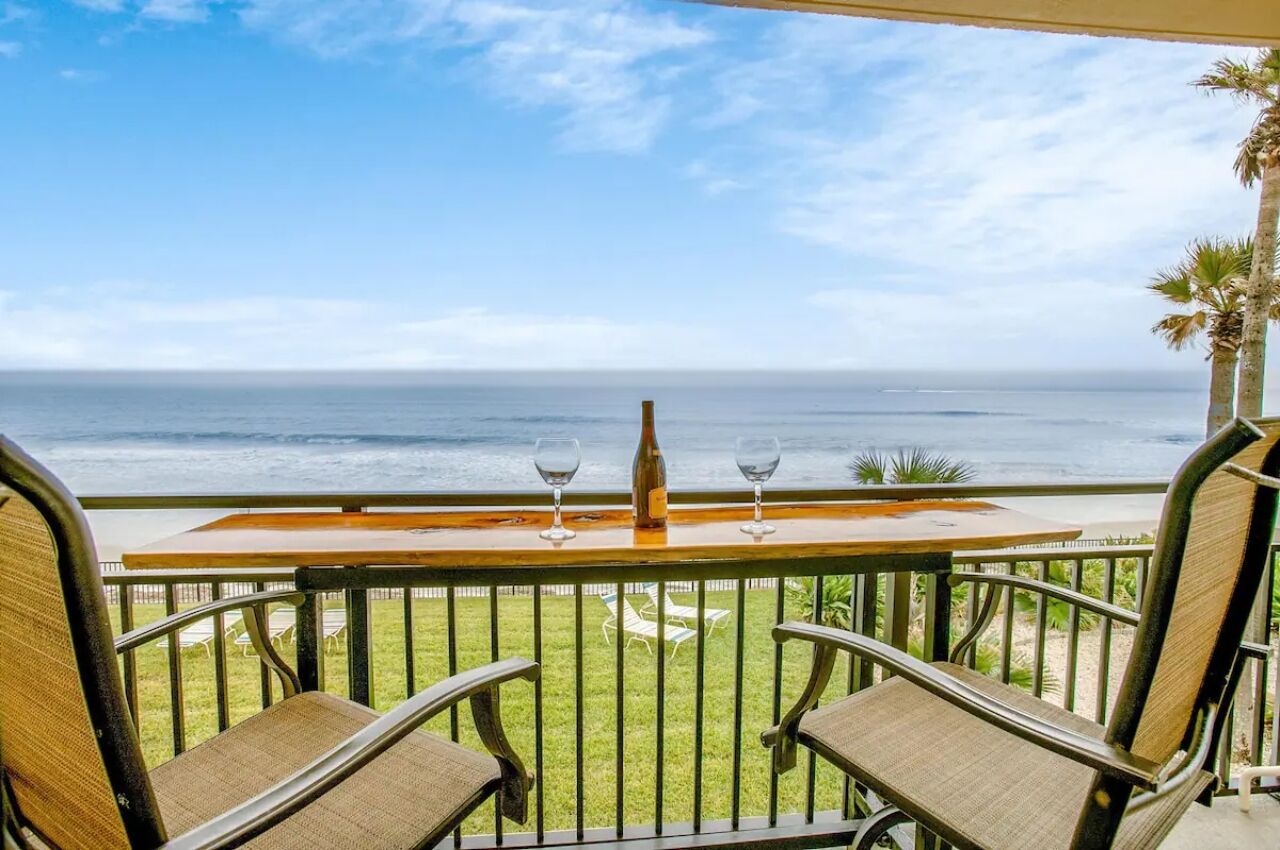 Sit back, relax, and enjoy your beach getaway at this Airbnb Daytona Beach condo. This simple beachy condo is within two miles of Main Street and five miles from the Daytona Speedway. Immerse yourself in the sun at the beach or take in the sunrise and sunset views from the comfort of the patio.
Four guests, one bedroom
Price: $129 per night
Oceanfront Daytona Beach Airbnbs
Why visit a beach town and not stay on the beach? These beachside Daytona Beach Airbnbs give you unparalleled access to the sand. And, you won't have to sacrifice any of the town's amenities and conveniences in order to enjoy it.
Newly renovated beachfront retreat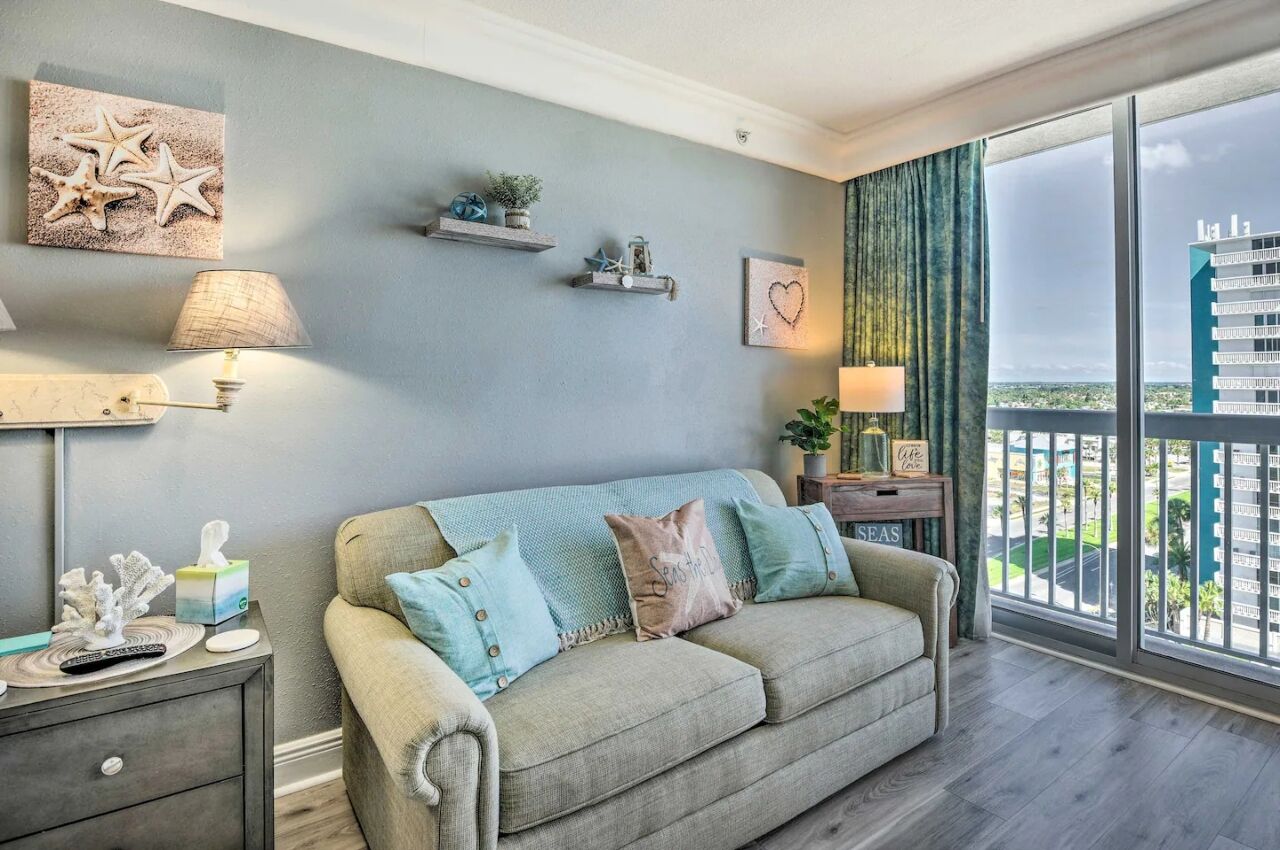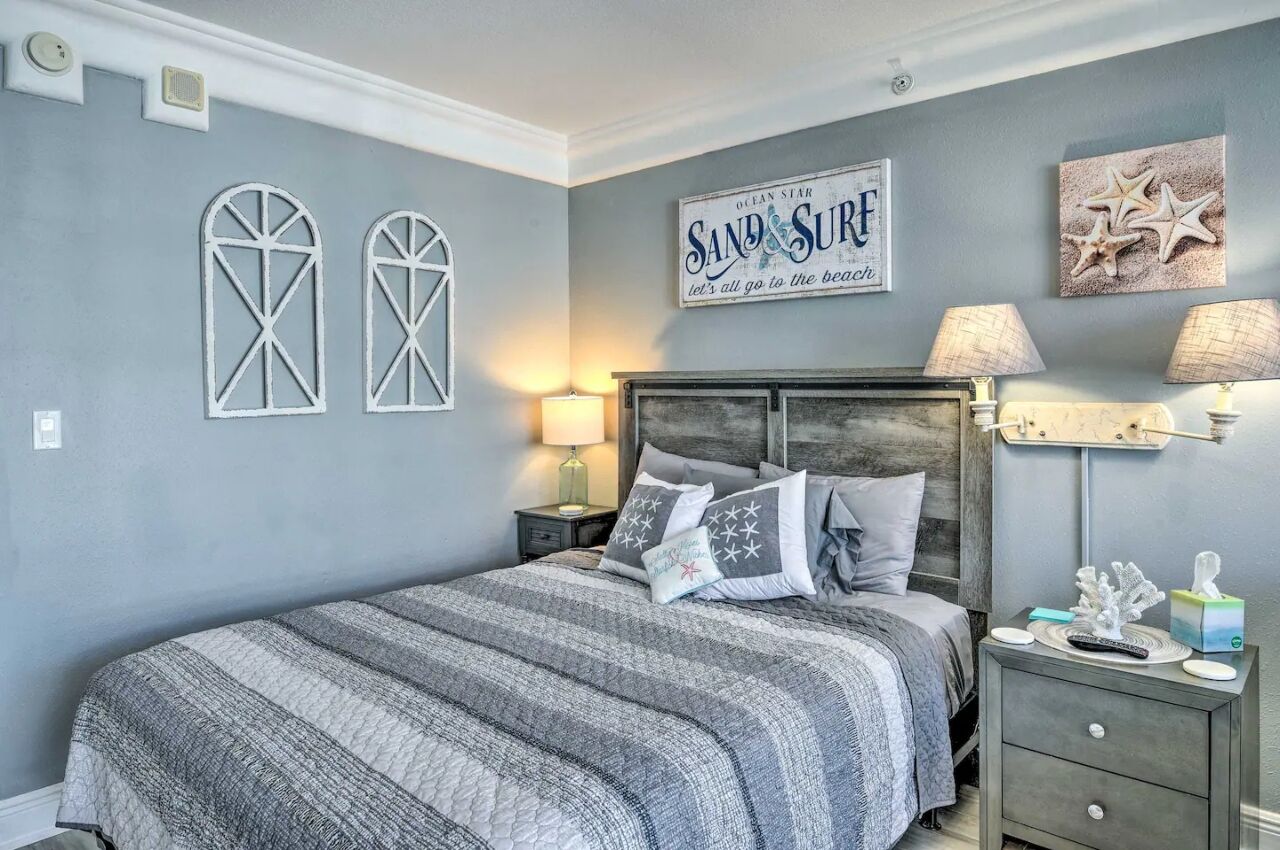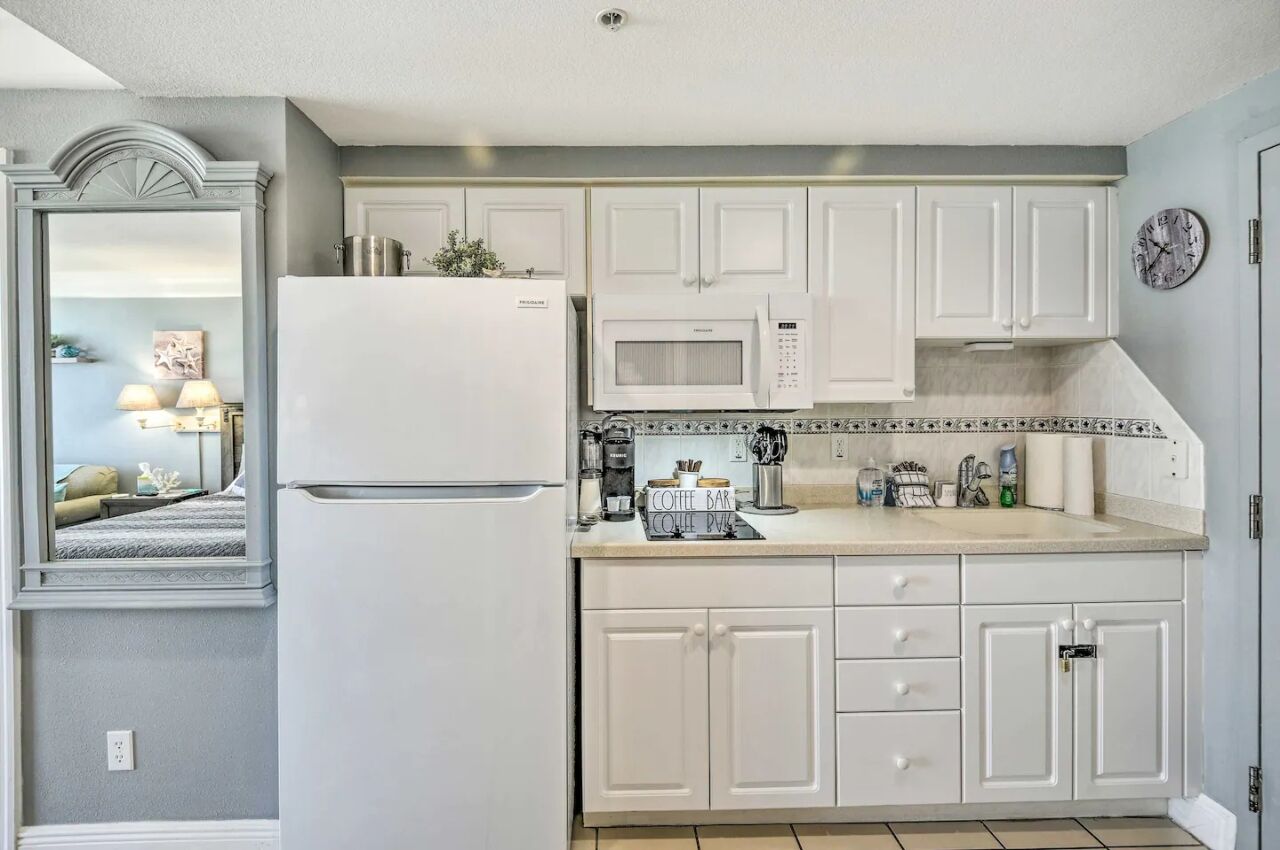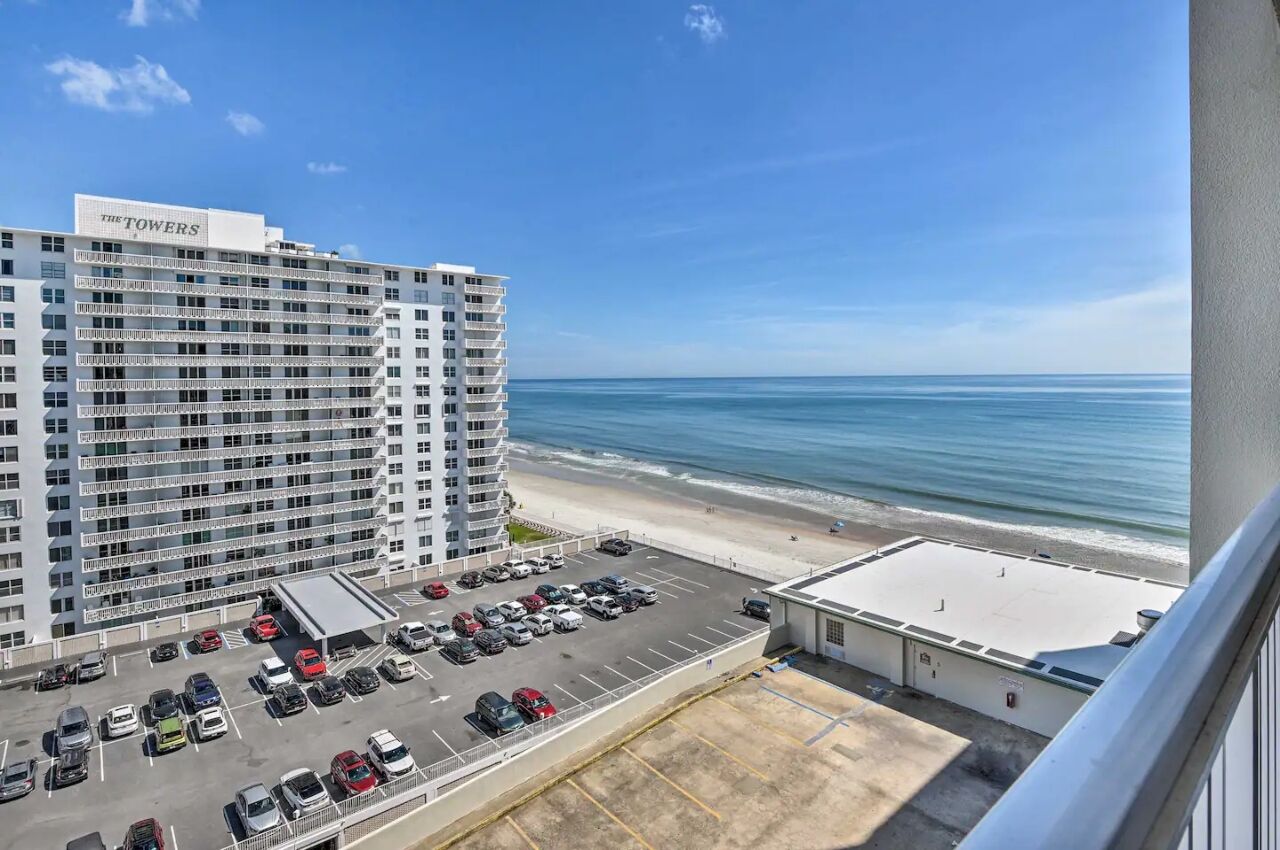 Come out and soak in the sun at this Airbnb Daytona Beach rental. Stay at this cozy loft apartment for your Daytona getaway. This beachfront getaway is perfect for couples and solo travelers and features a kitchenette, balcony, dining table, and more. Enjoy the resort amenities like two outdoor pools, a hot tub, a splash pad, an indoor pool, an arcade, and more.
Four guests, one bedroom
Price: $86 per night
Two-story beachfront family home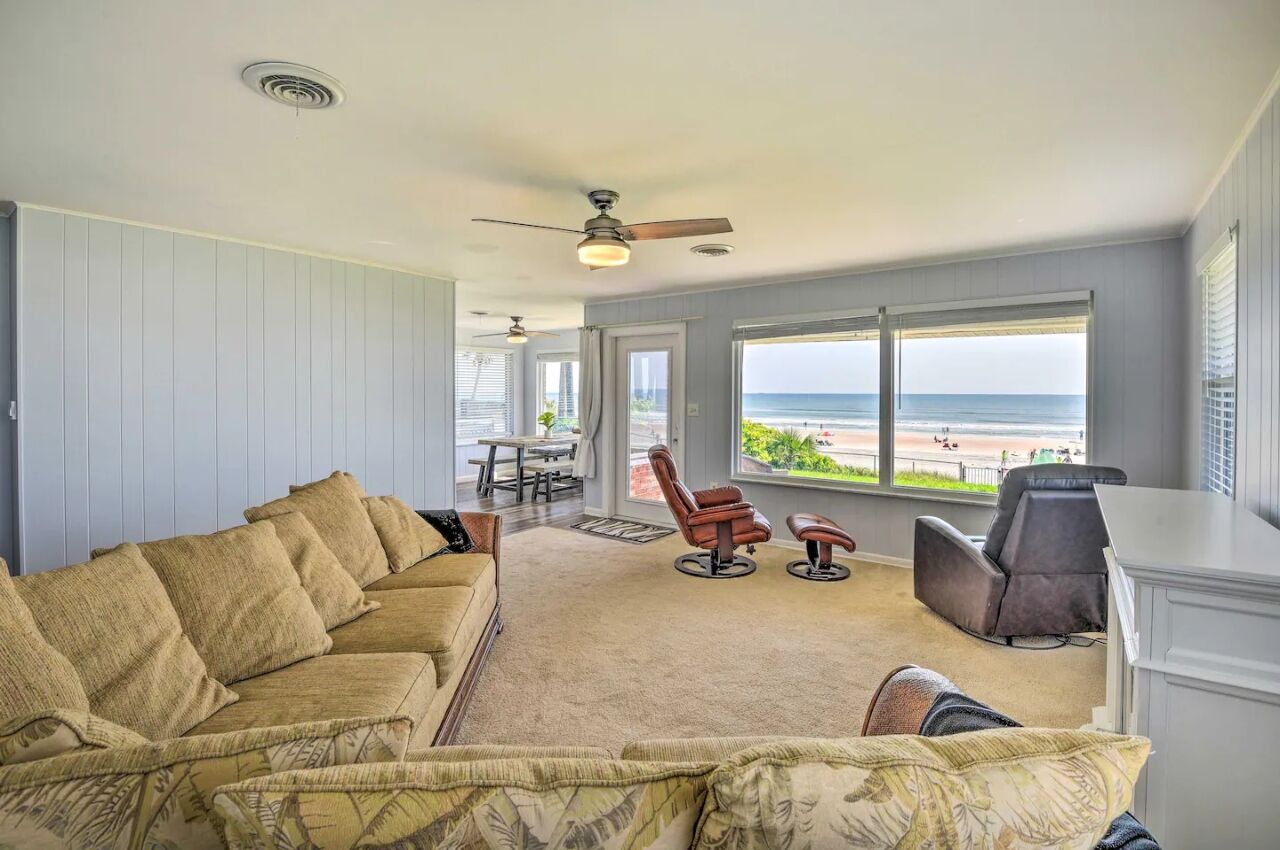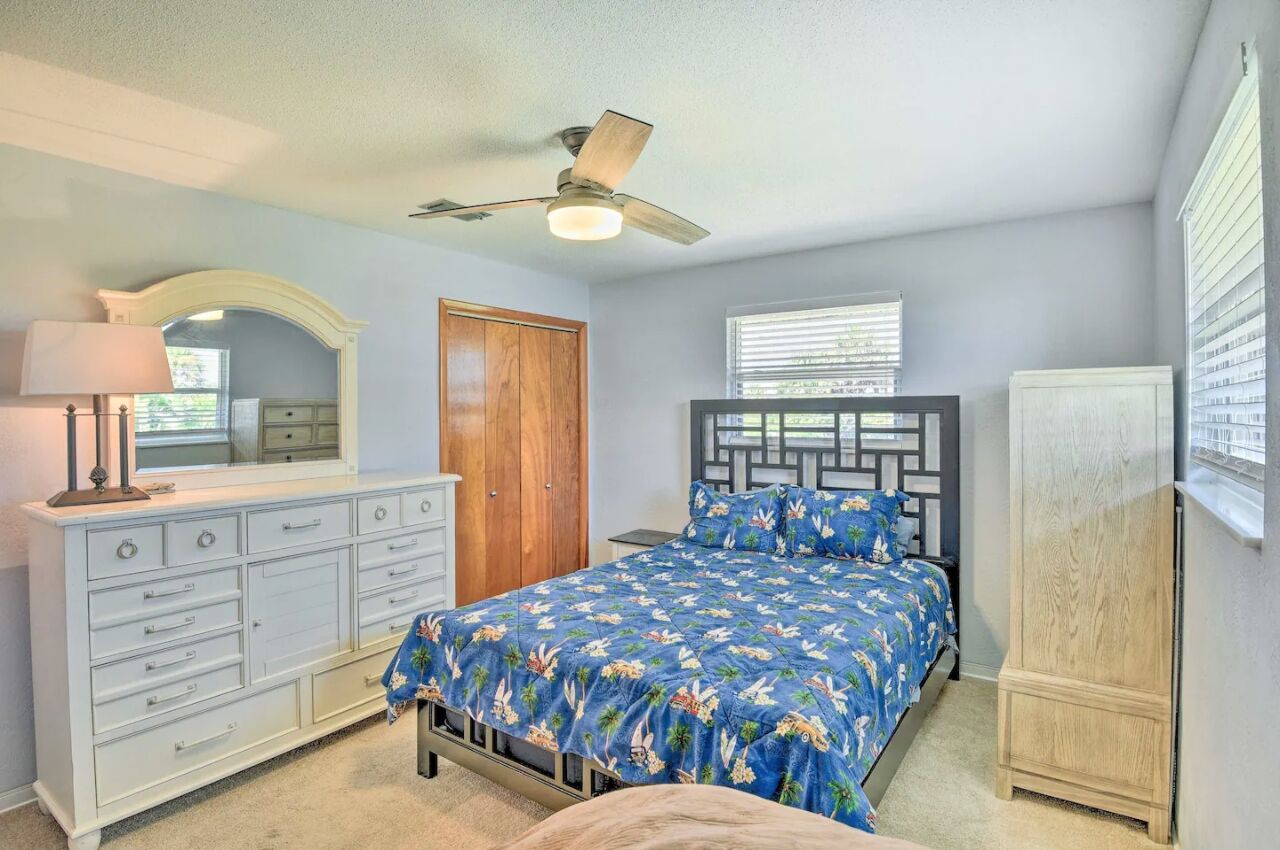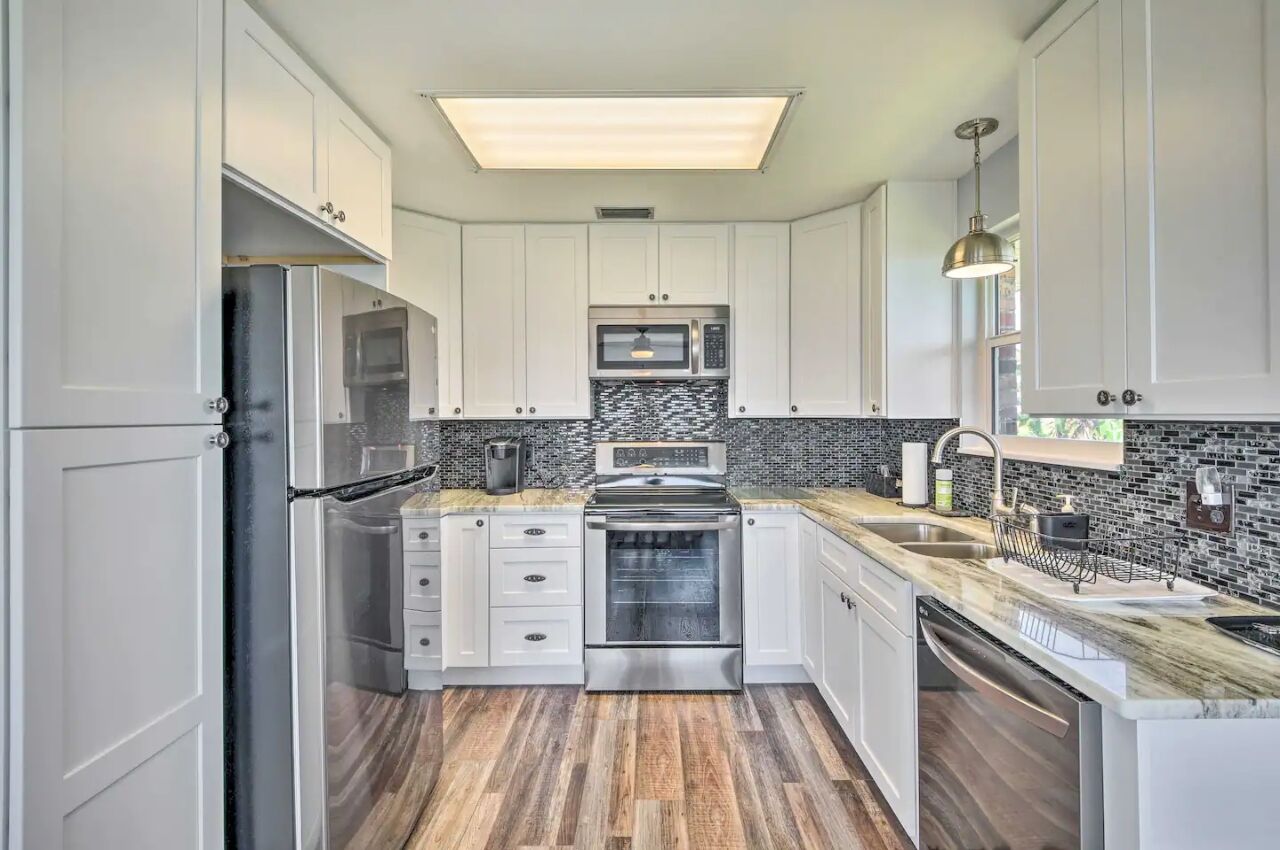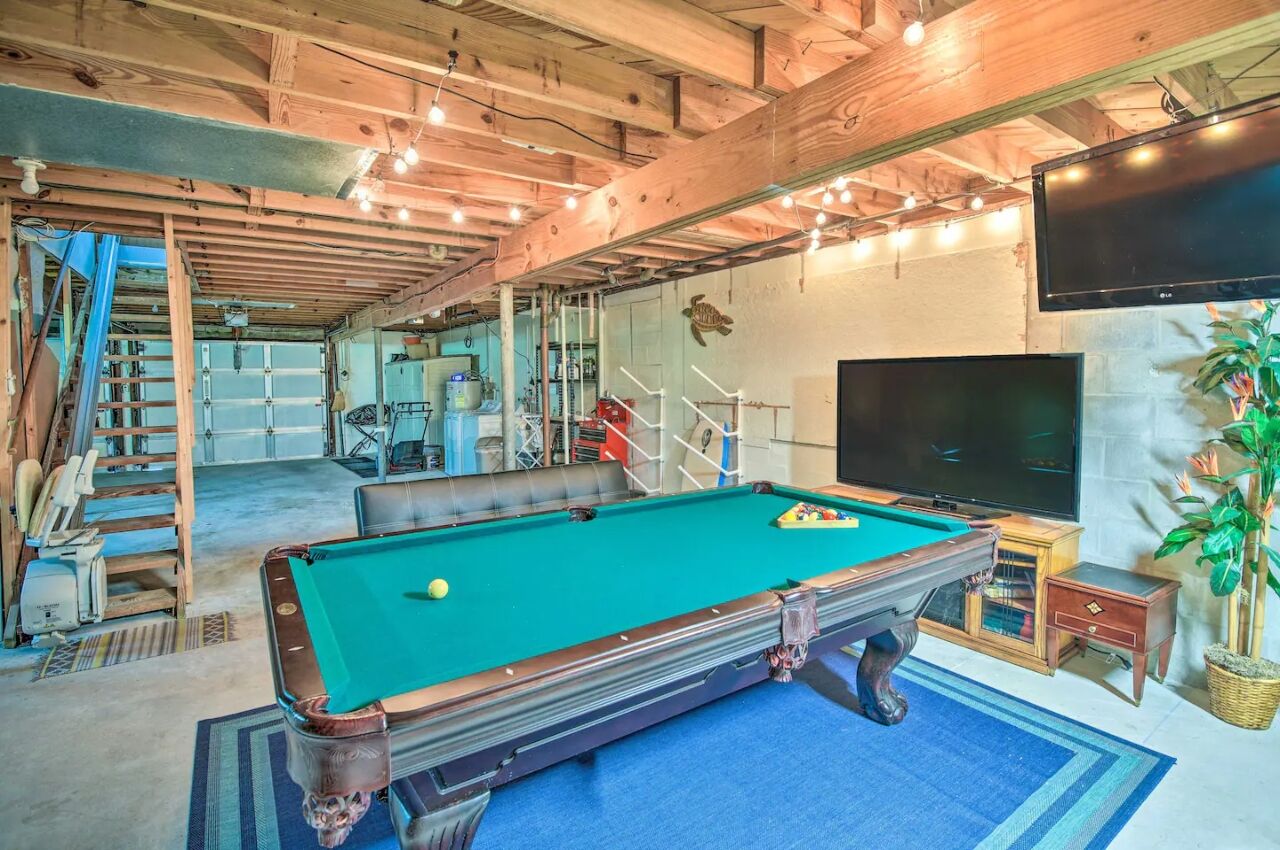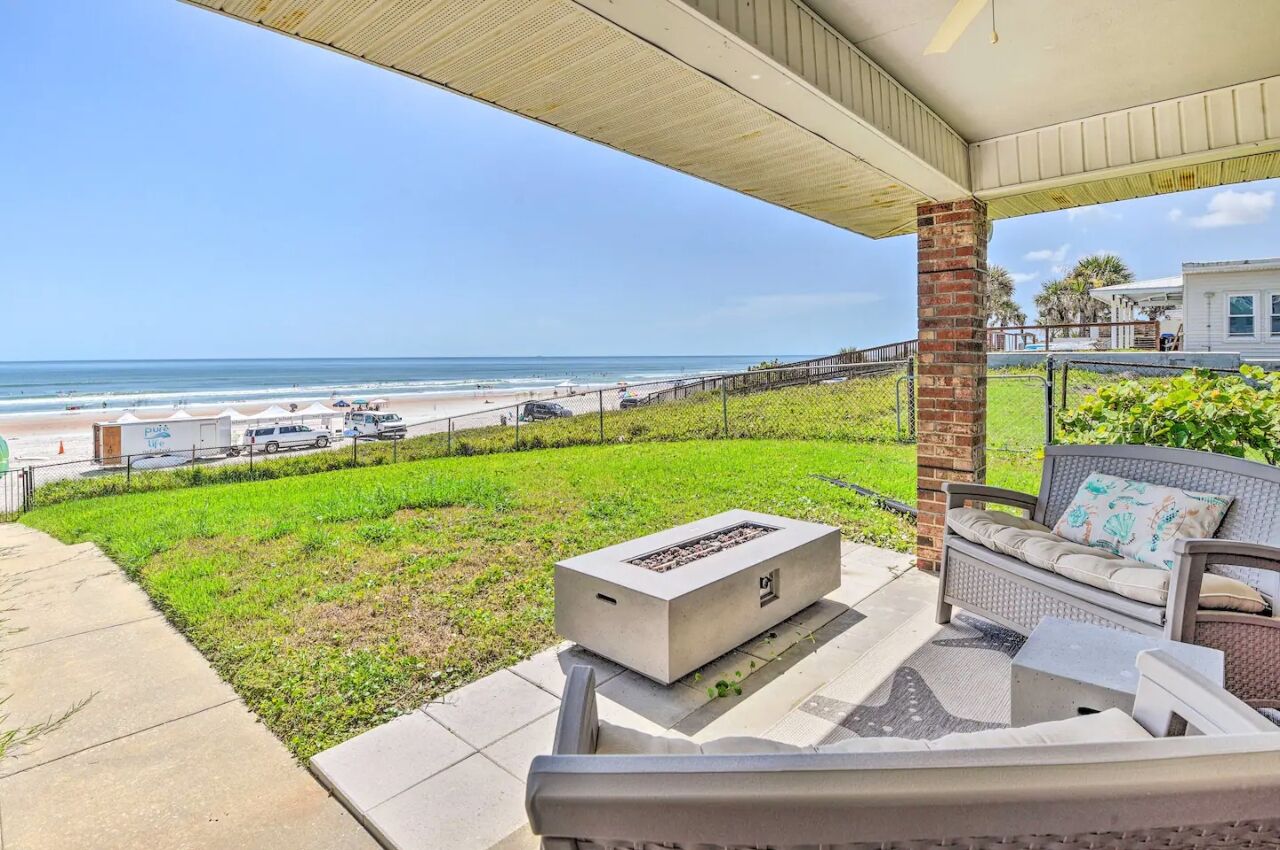 Here's another beachfront home located in Daytona Beach. Step into the good life in Daytona Beach with this beachy home. The two-story home has a spacious living and kitchen area. There is a game room with a pool table, a home gym, and two electric fireplaces. Head outside and enjoy the Florida sun on the covered patio with a gas fire pit, grill, and beach views.
Seven guests, three bedrooms
Price: $427 per night
The Zen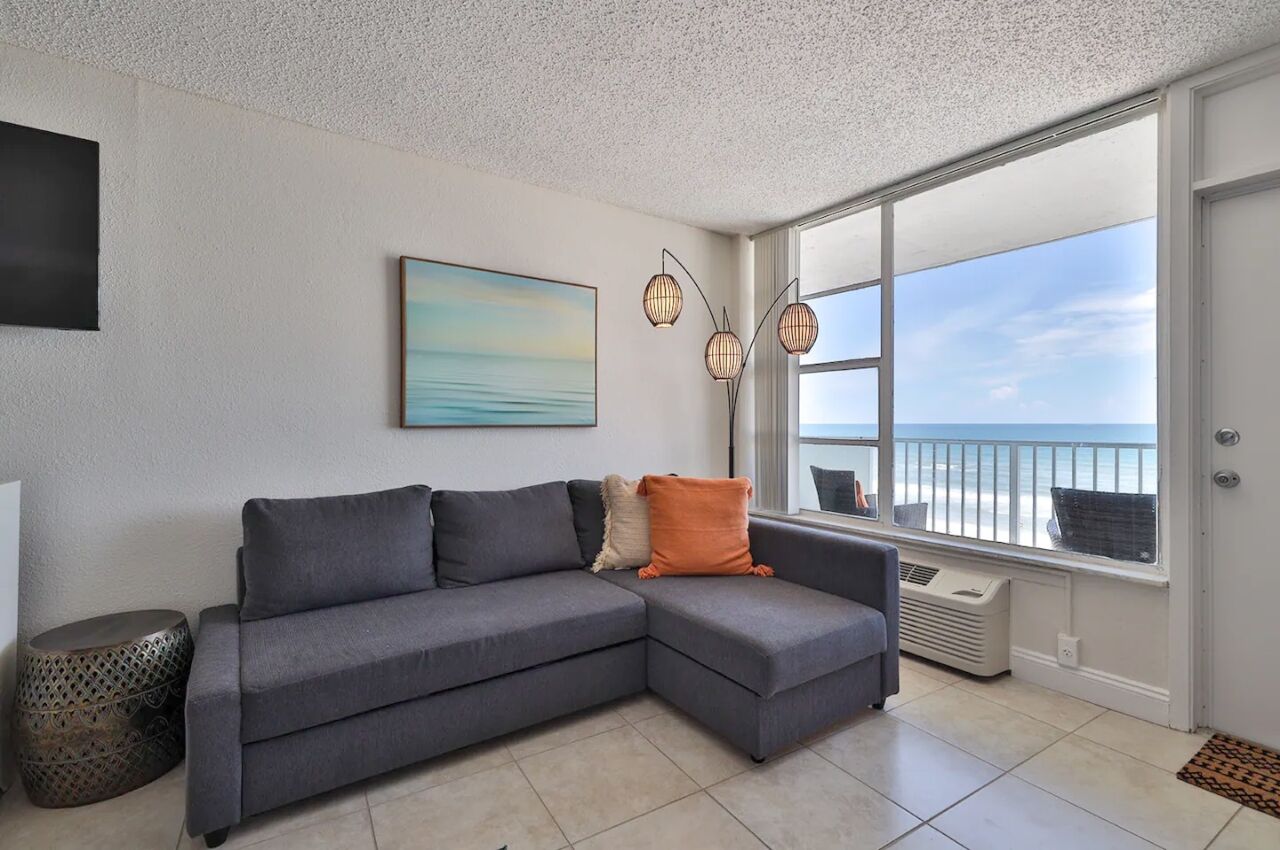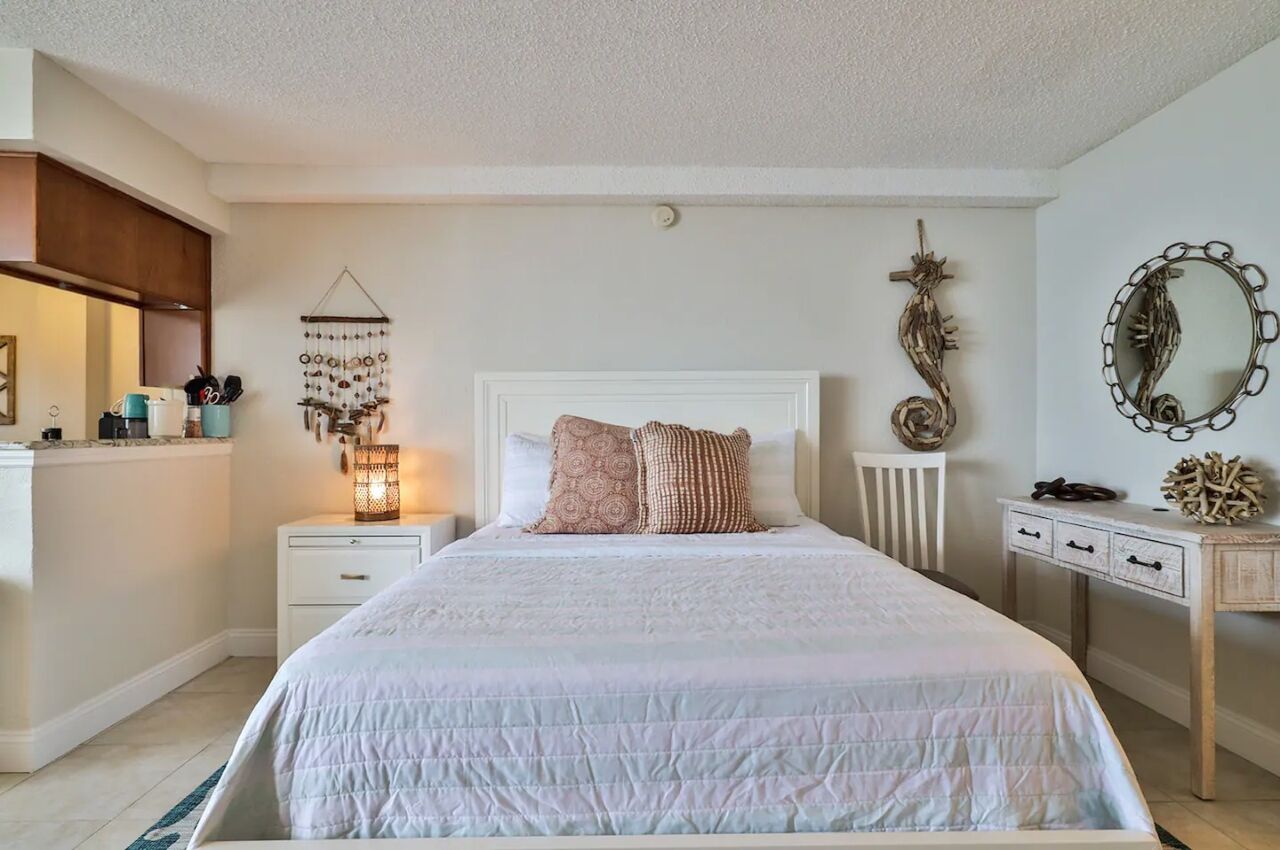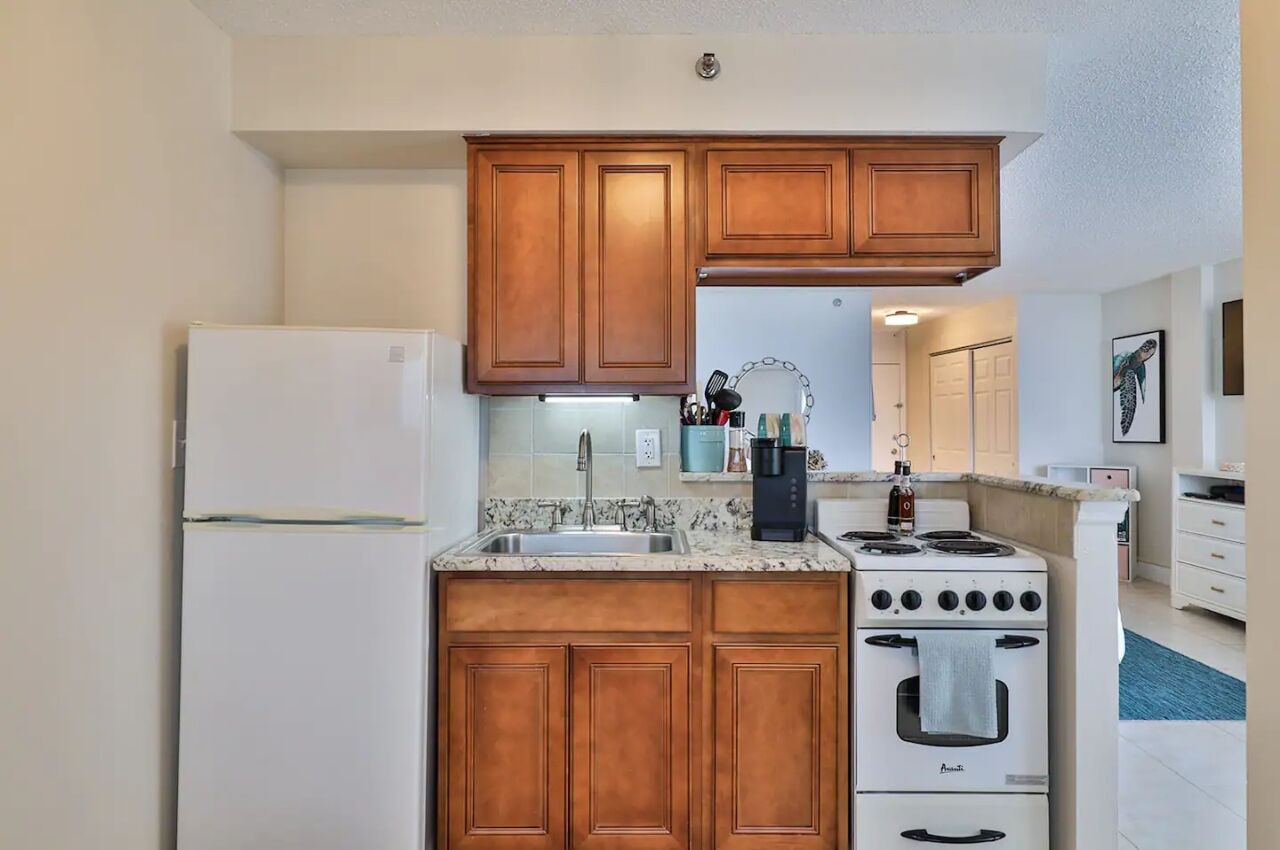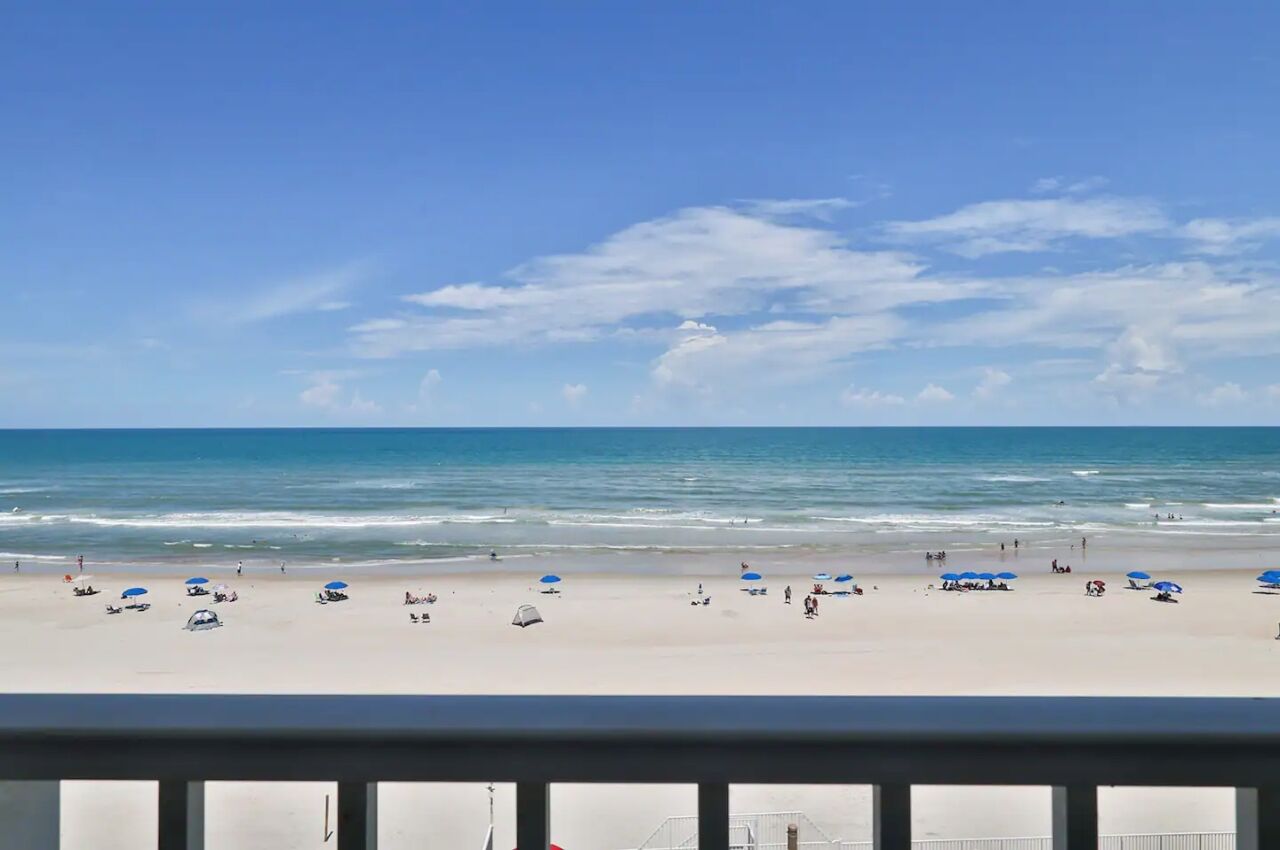 Are you looking for a perfect space for you and your partner? Then this oceanfront condo is the ideal match for your Daytona trip. This condo has an open floor plan with a living, bed, and kitchenette area. Relax on the balcony, listen, and look down on the soothing ocean waves below. The condo is centrally located a few doors from the Hard Rock and near many other Daytona amenities.
Four guests, one bedroom
Price: $100 per night
Daytona condo with panoramic views of the ocean and cityscape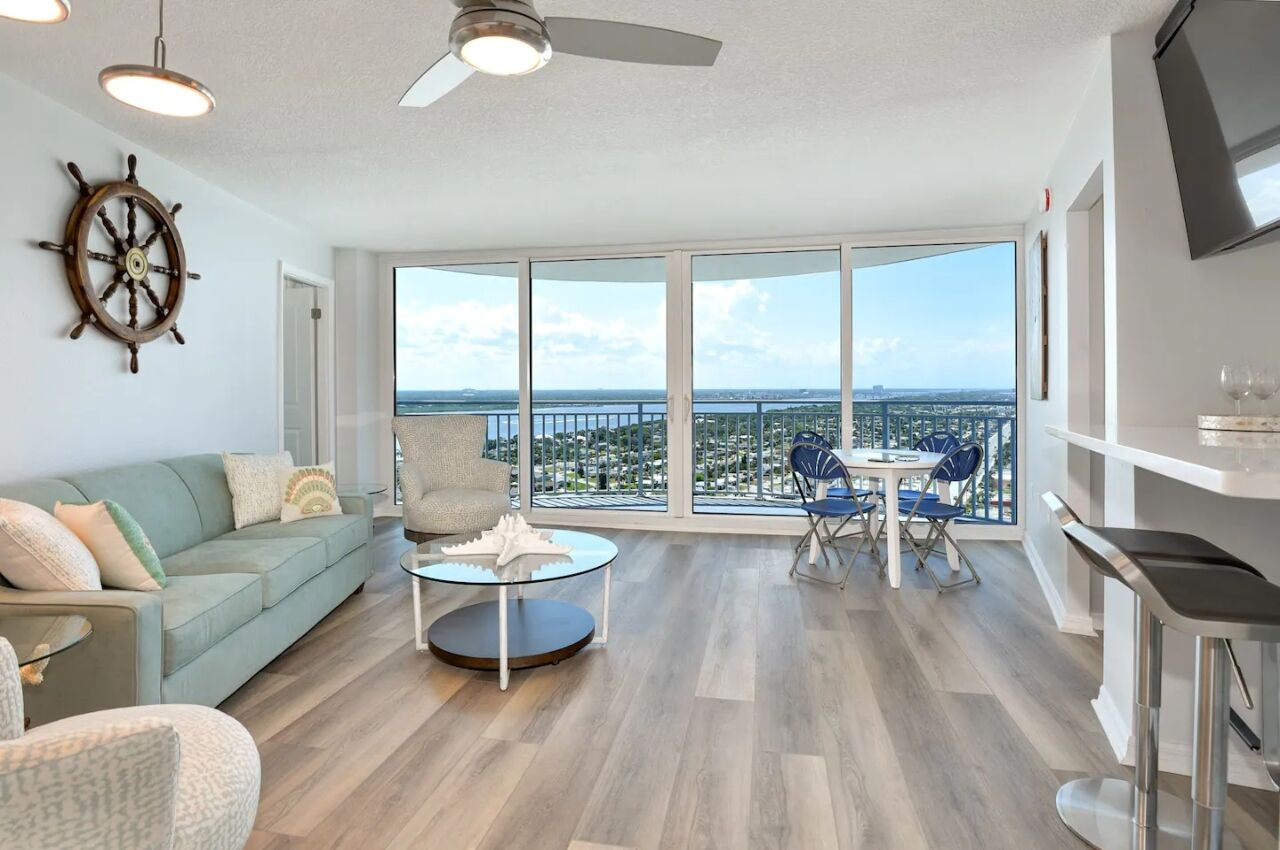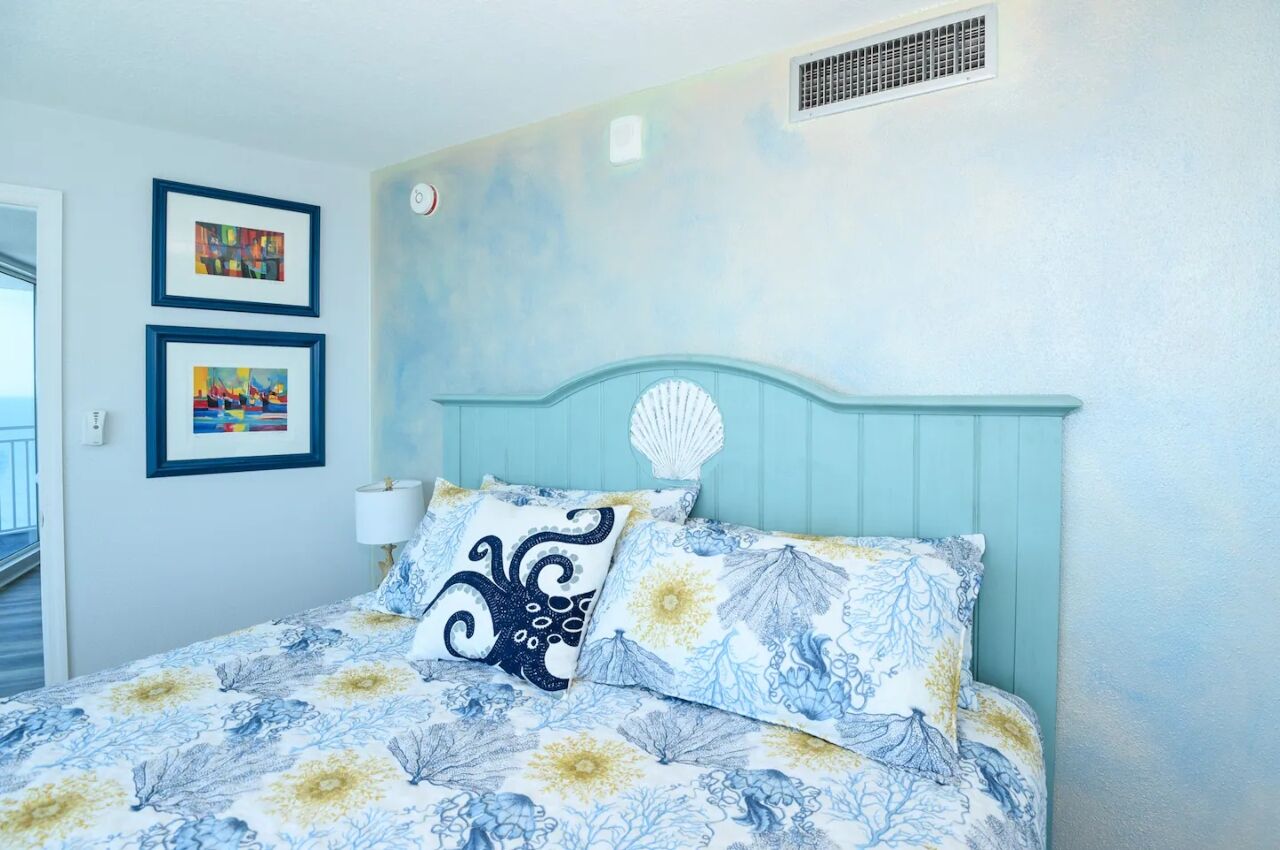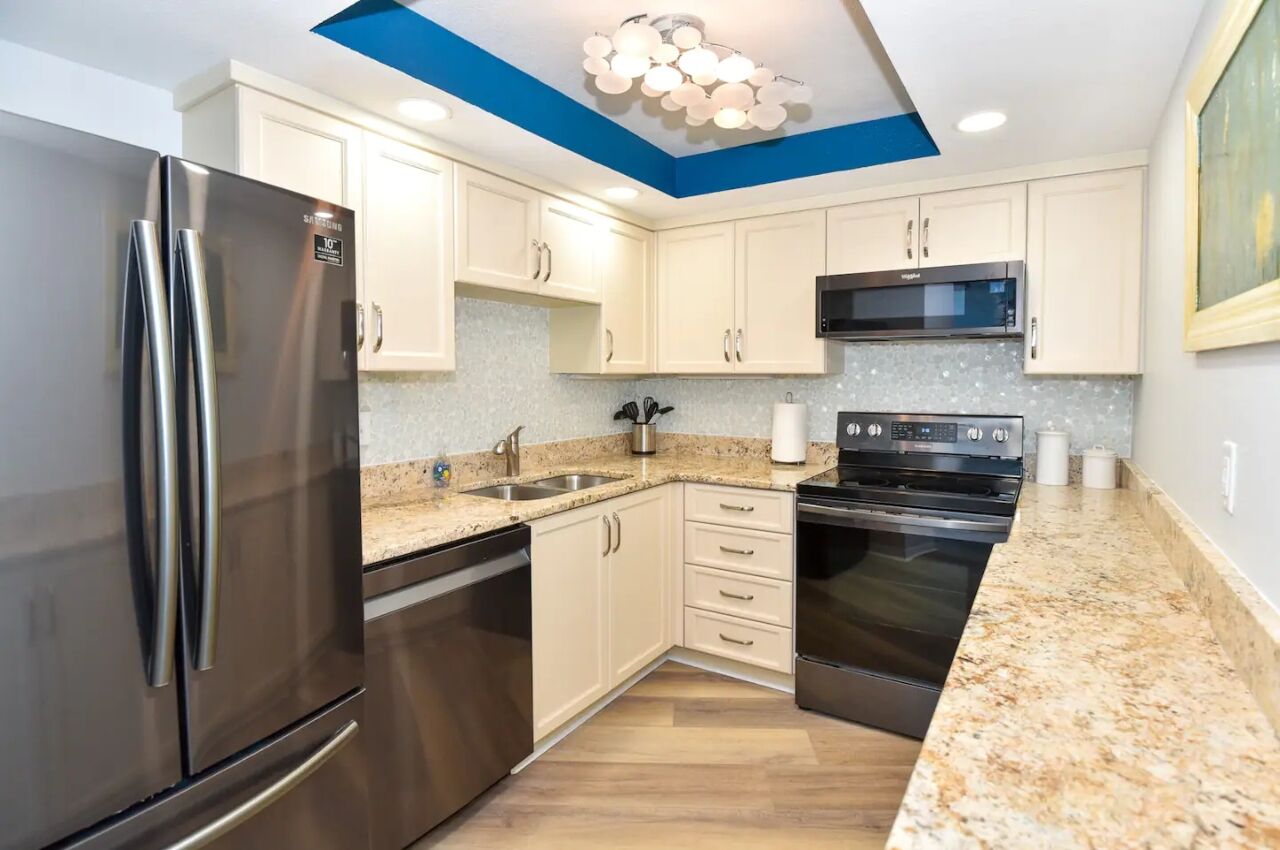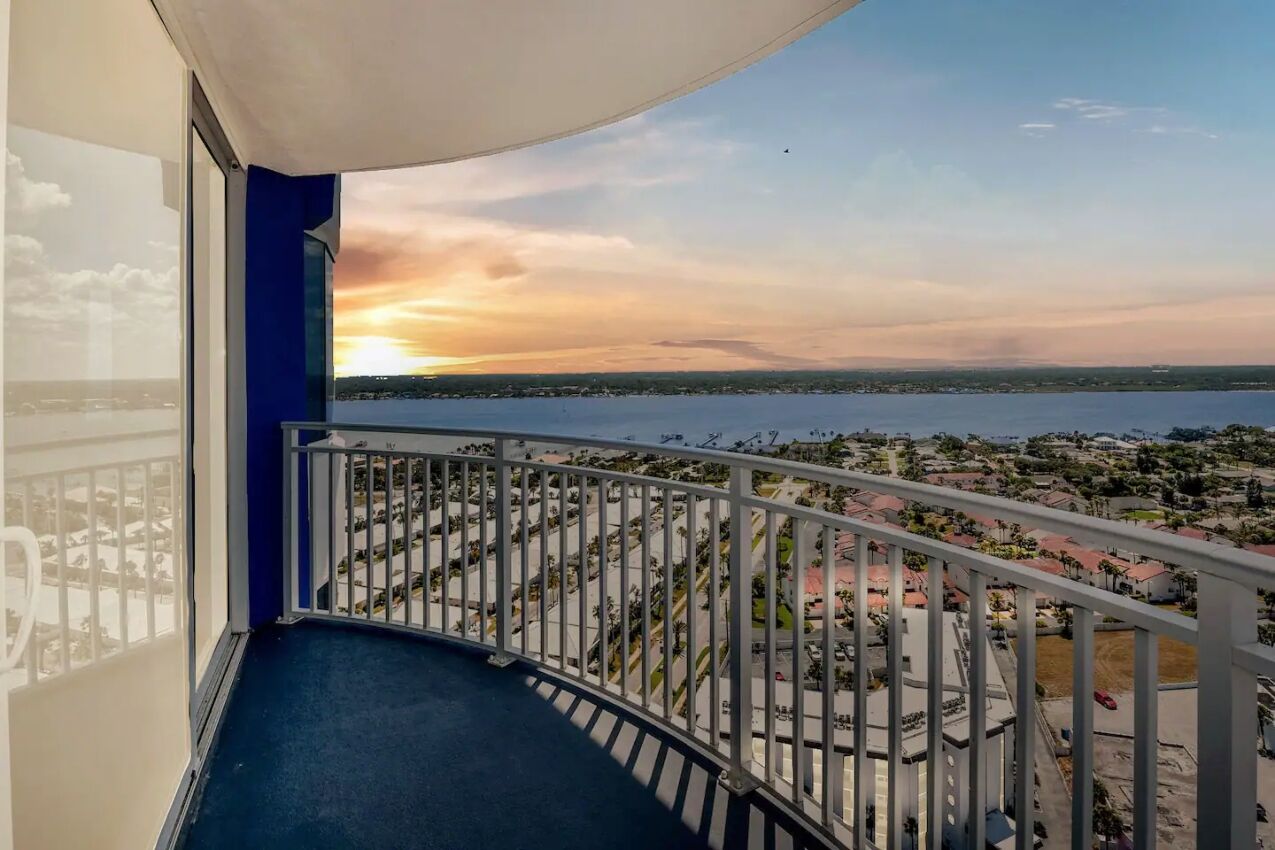 Take in Daytona Beach's views by staying at this panoramic ocean and river view condo. This panoramic view condo gives you the Atlantic Ocean on the right, the Halifax River on the left, and the beautiful Daytona city view all at once. The condo is on the 28th floor and has a private balcony, a spacious living room, and a kitchen area. Other amenities include a private gym, hot tub, basketball, tennis courts, and more.

Five guests, two bedrooms
Price: $236 per night
Pet-friendly Daytona Beach Airbnbs
Dogs love beaches just like people do. These pet-friendly Daytona Beach Airbnbs allow you to bring the pet along, and have fun with the actual entire family.
Pet-friendly townhouse across from the beach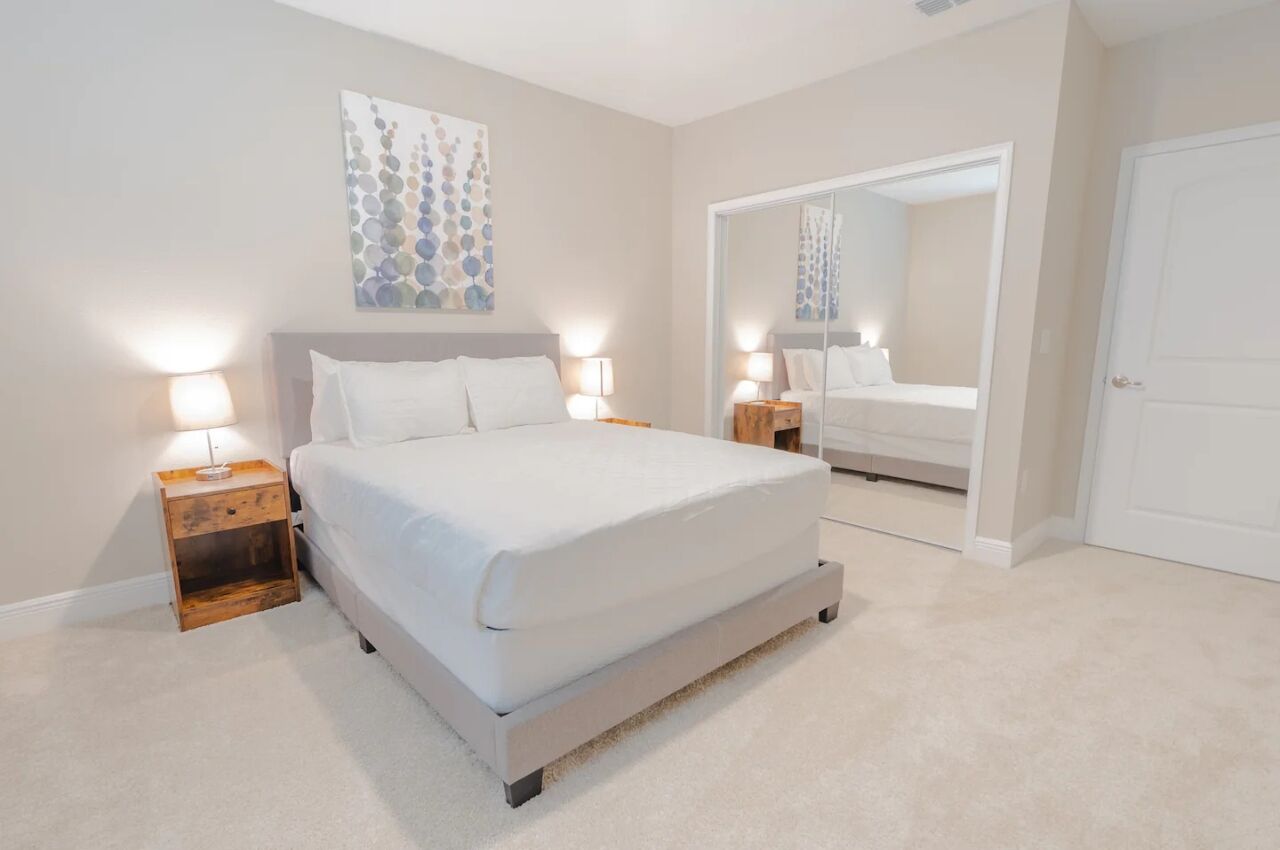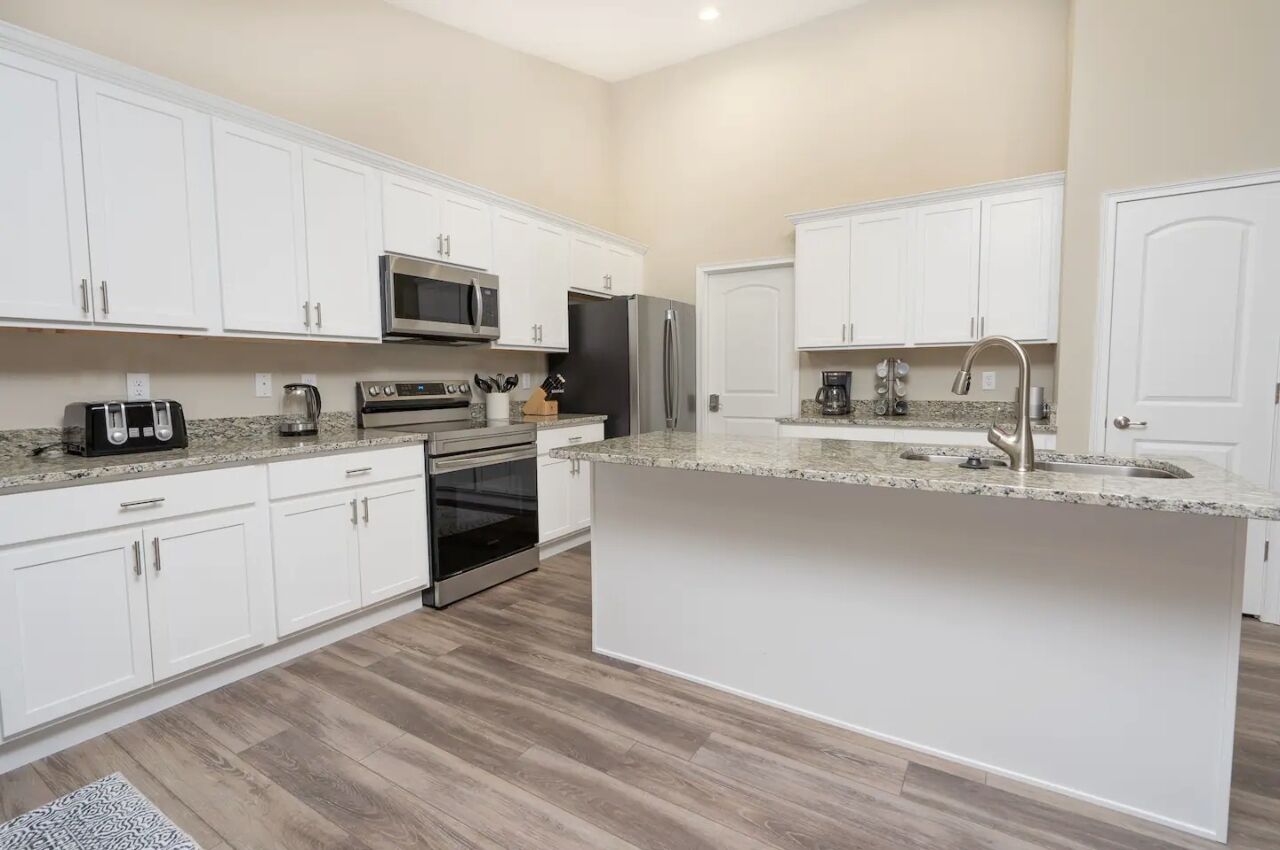 Check out this newly constructed rental that is located across from the ocean. This spacious townhome features an open floor plan with the kitchen, dining, and living room. There are three bedrooms, a converted garage, a full ping pong table, and an additional TV for a perfect gathering space. This home is pet-friendly and has plenty of room for your four-legged friends to run around.
Eight guests, three bedrooms
Price: $100 per night
Daytona Beach Airbnbs with a pool
Nothing goes better with the ocean than a dip in the pool. These Daytona Beach Airbnbs have a pool — and one even has a lazy river.
Beach-themed condo in Daytona Shores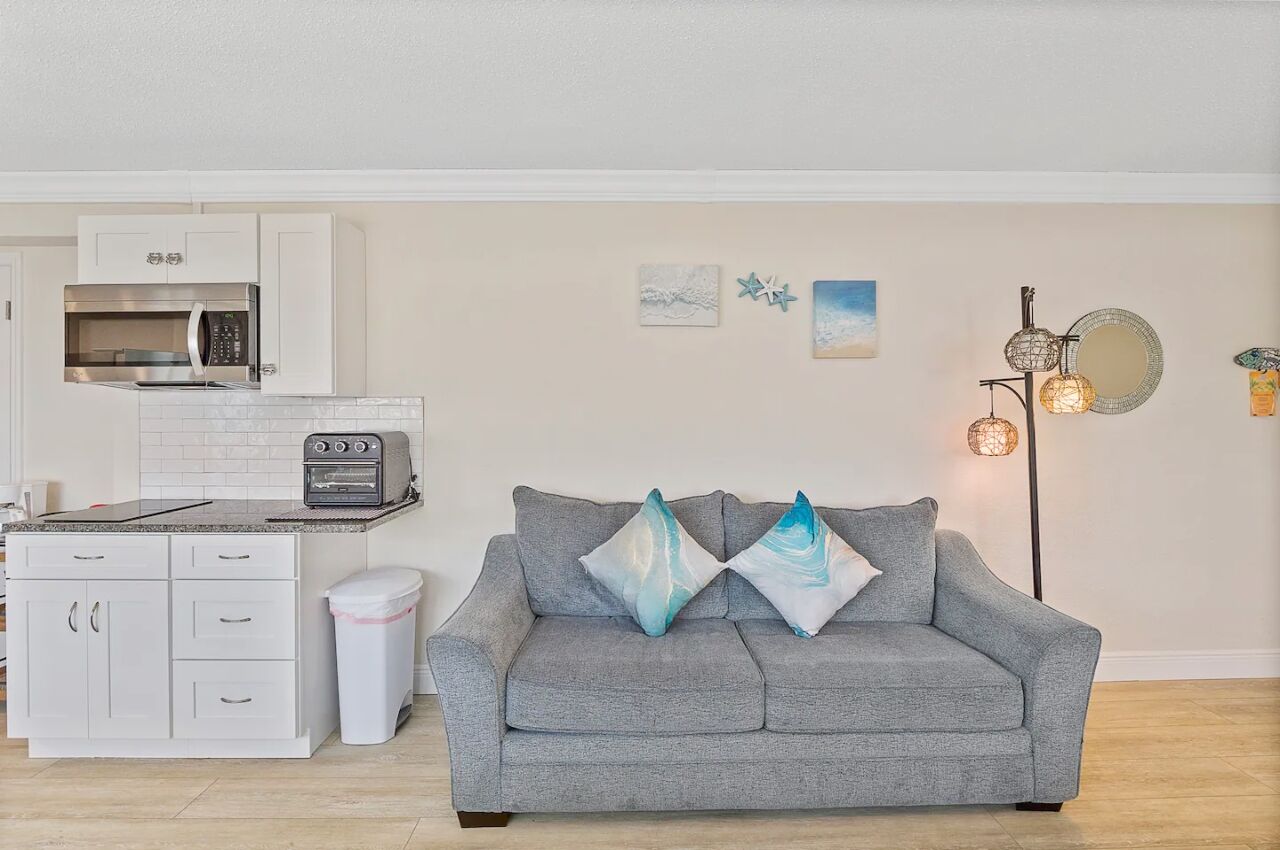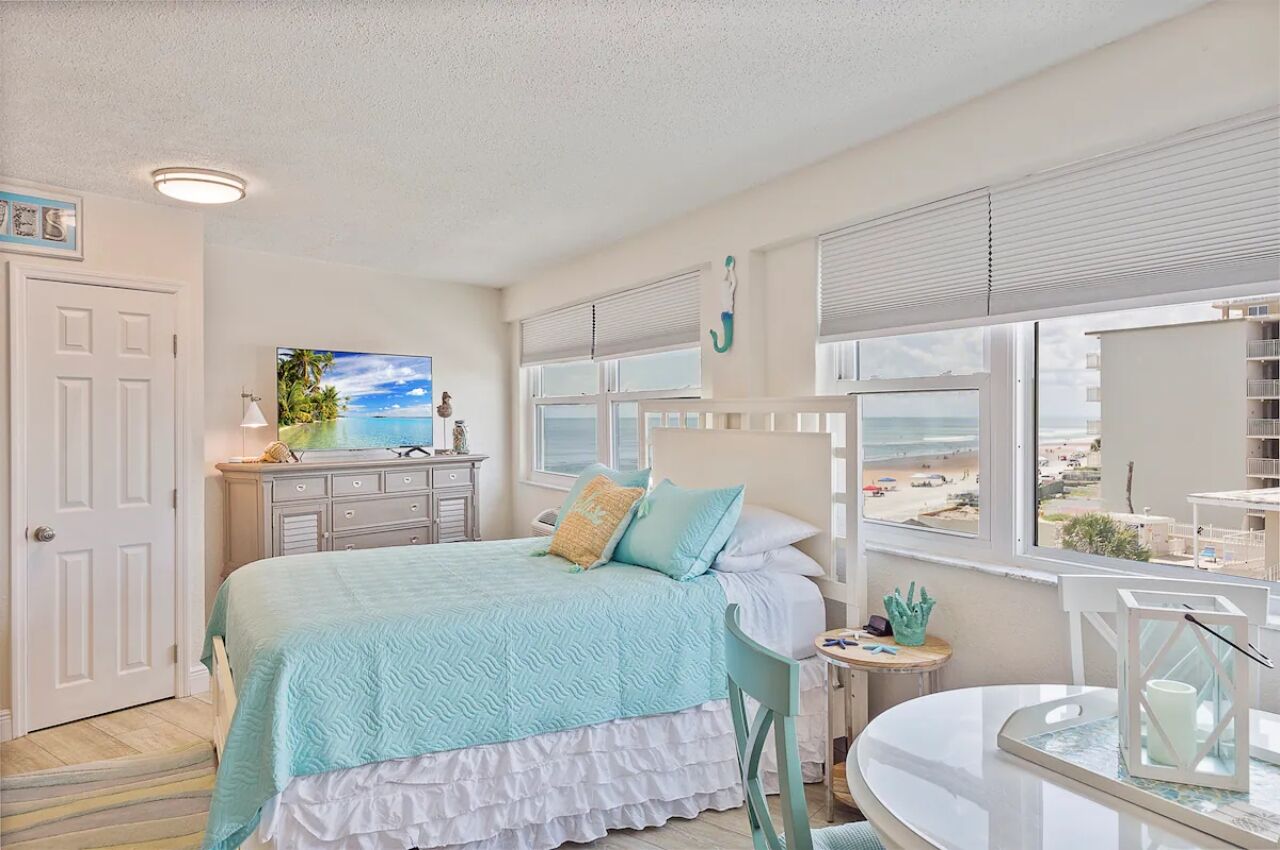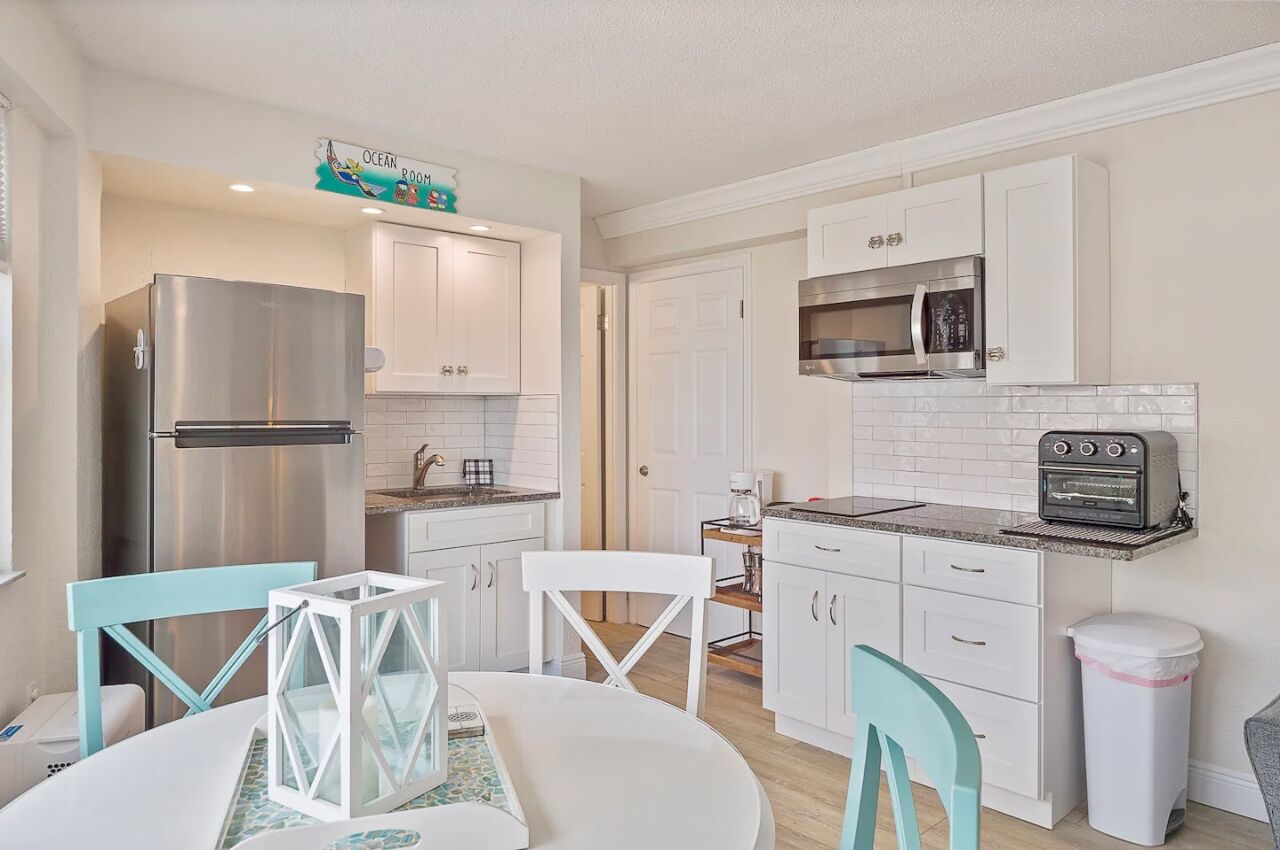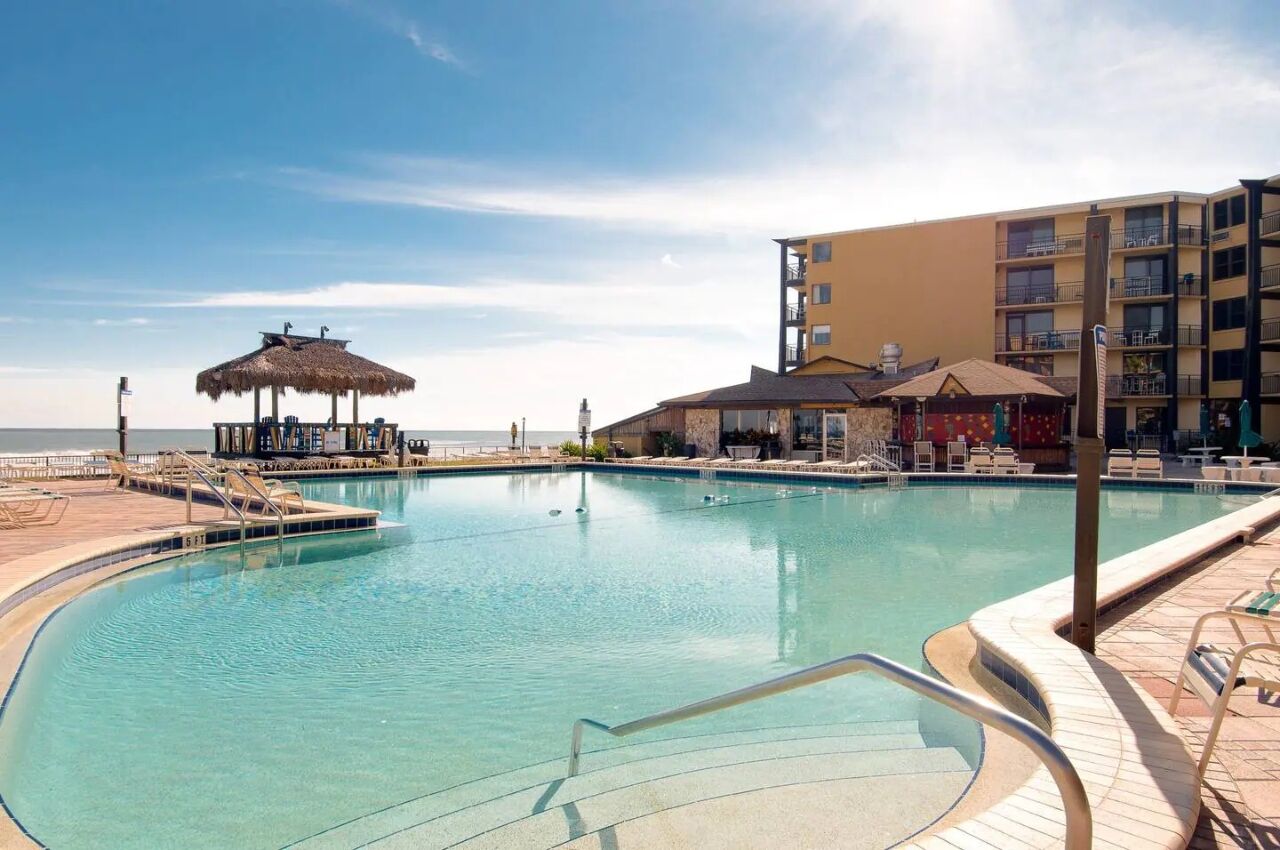 Enjoy this seaside condo that has panoramic views of the Atlantic Ocean. This comfortable, newly remodeled condo has an open floor plan with the kitchen, living, and bed area. The space offers many amenities, like an Olympic-sized swimming pool with a large pool deck, games, miniature golf, a tiki bar, and more. The condo is conveniently located near all popular attractions like the Daytona International Speedway, Daytona Beach Boardwalk, Daytona Lagoon Water Park, and more.
Four guests, one bedroom
Price: $89 per night
Three-bedroom deluxe condo with lazy river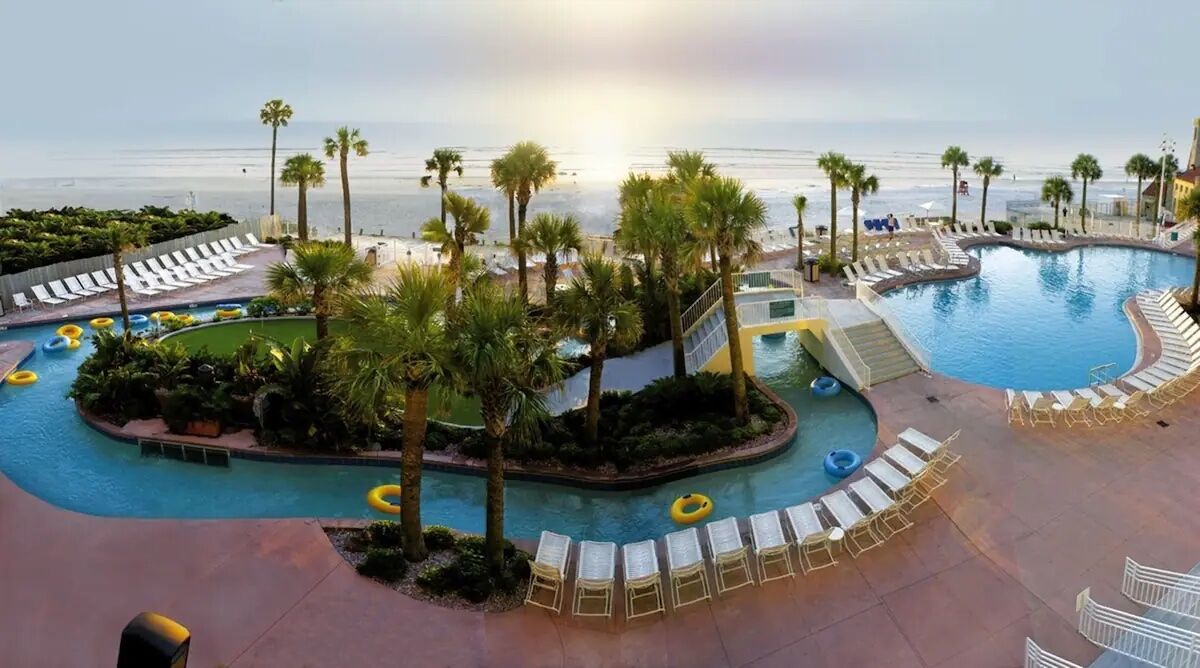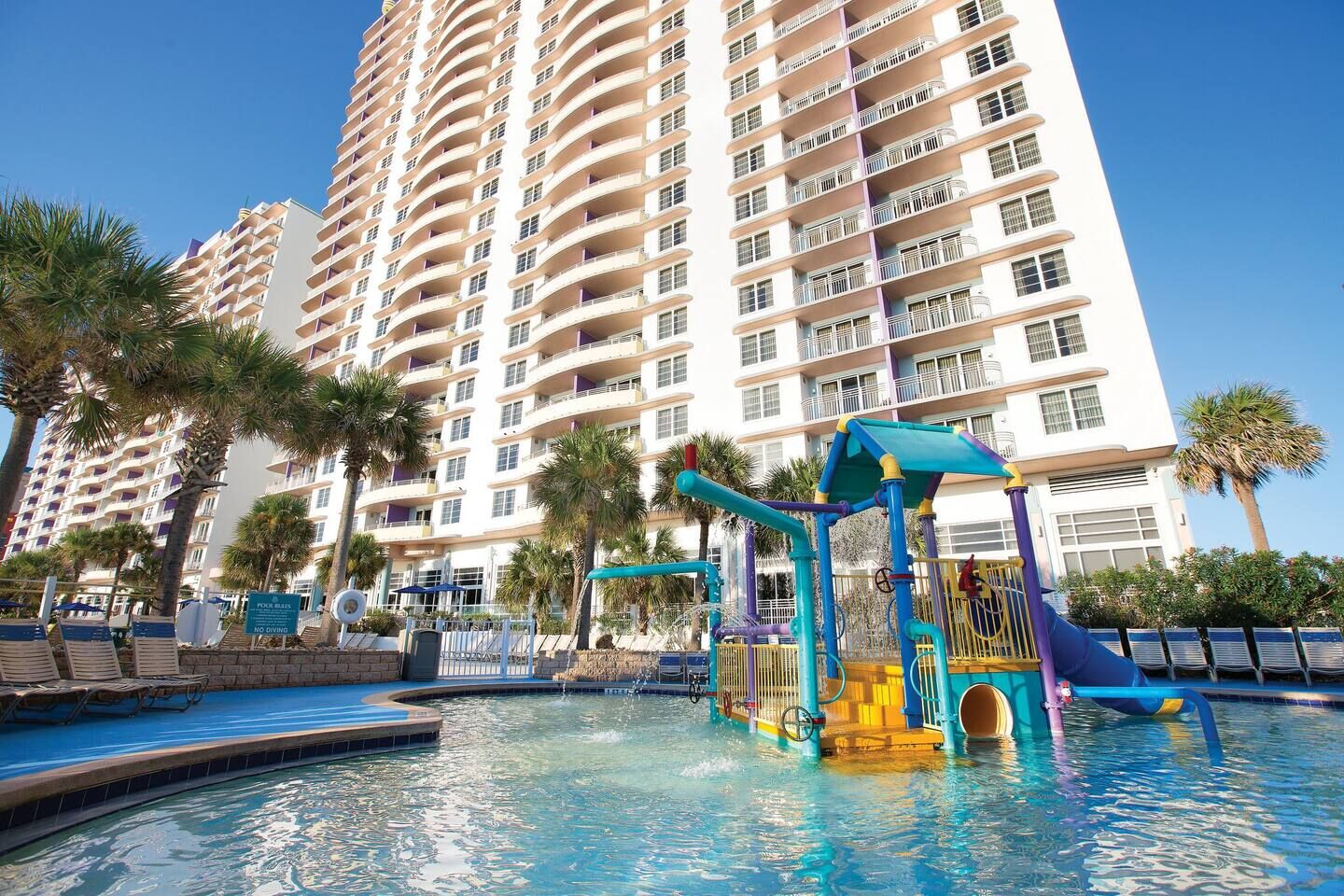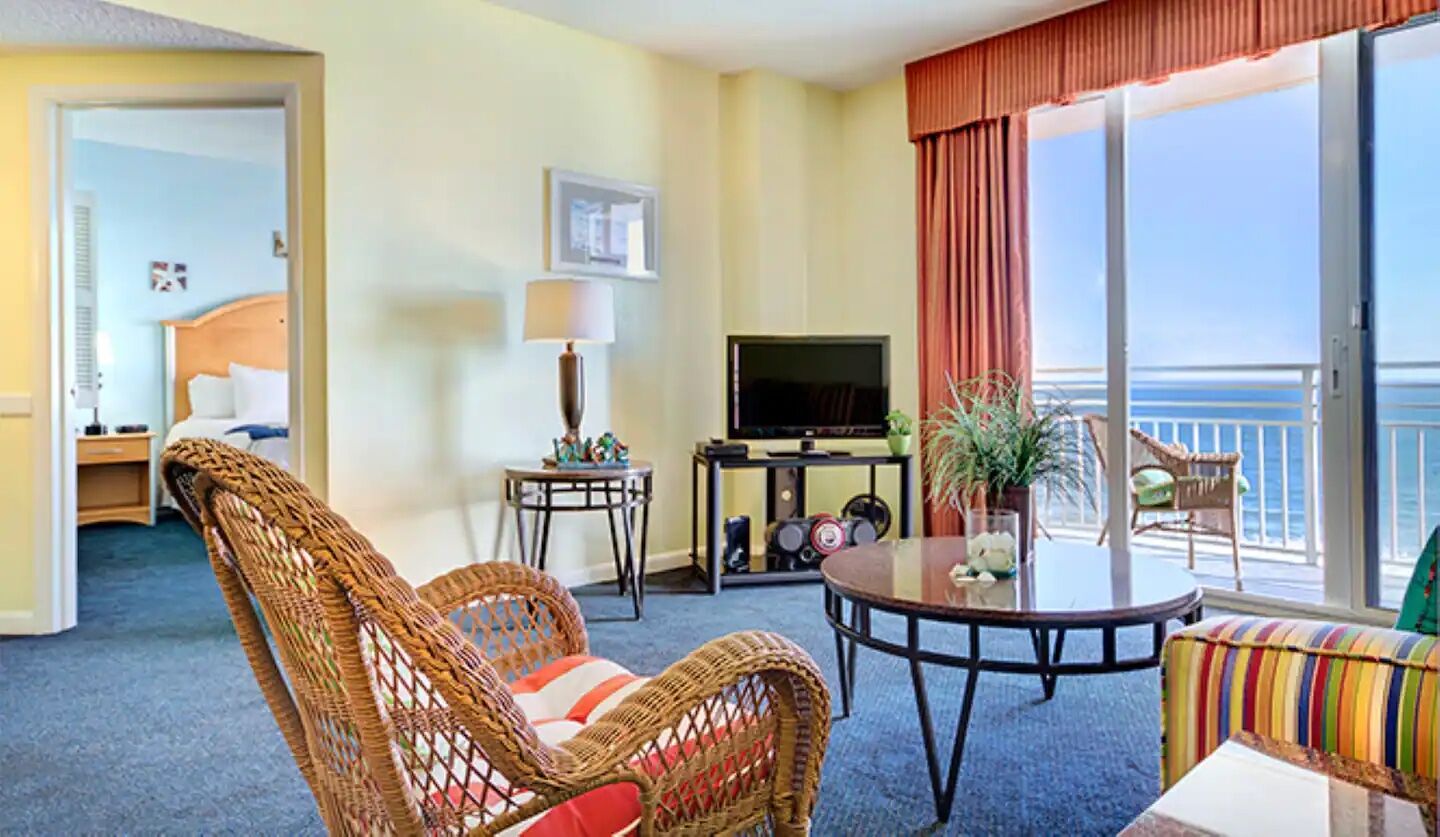 Not only does this Daytona Beach condo rental have a pool, but it also has a lazy river — perfect for passing sunny afternoons with a cold drink. Located at the Club Wyndham Oceanwalk Resort, you'll have the best of both luxury hotel amenities and Airbnb convenience — and it doesn't get any more picture-perfect.
Sea Breeze condo with breathtaking views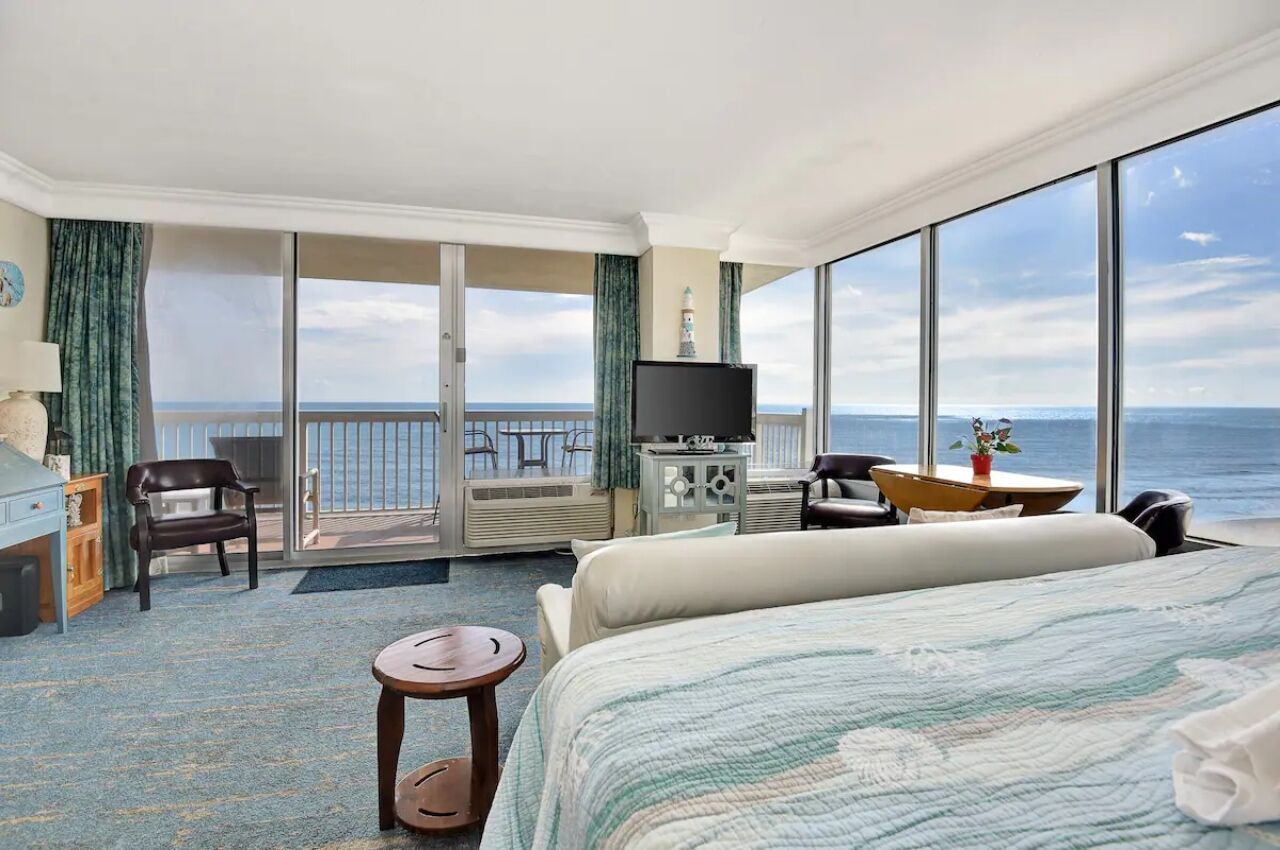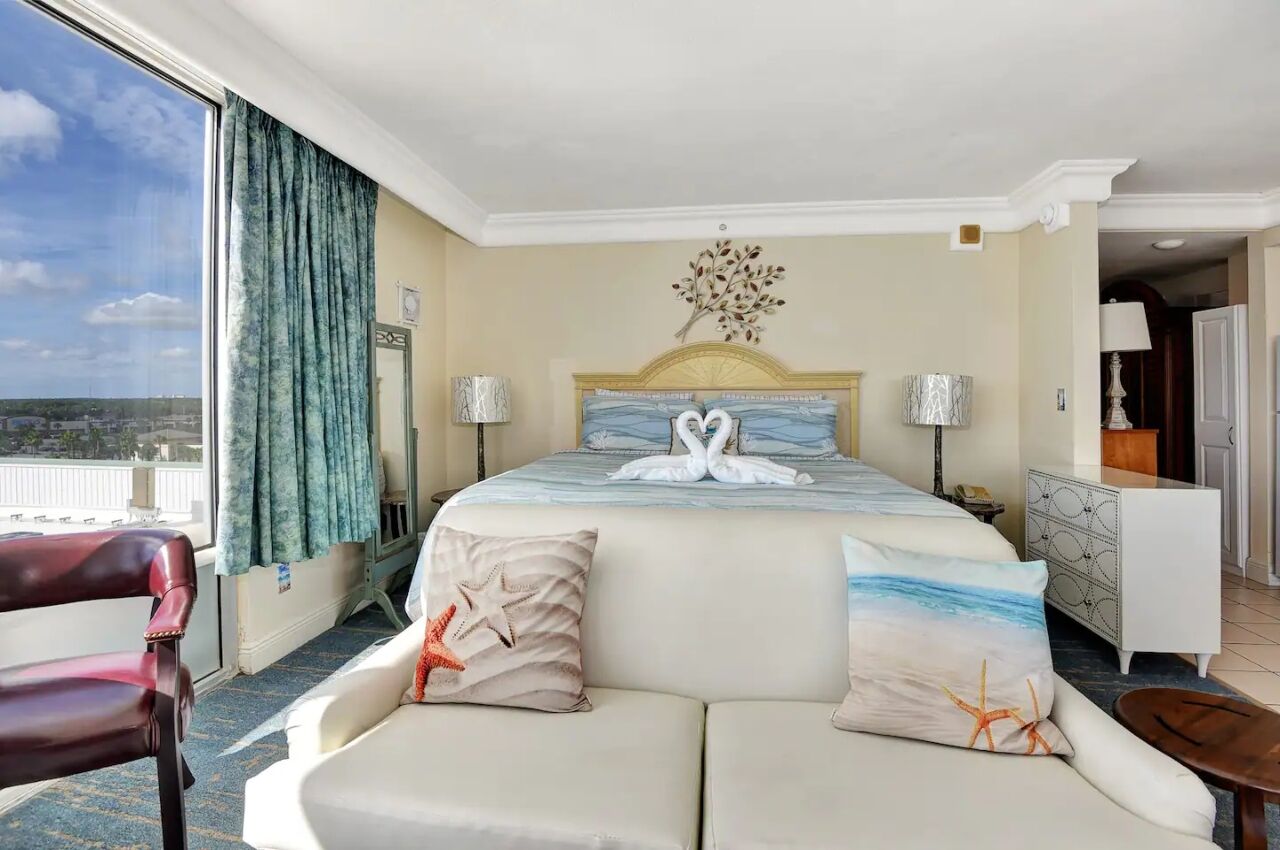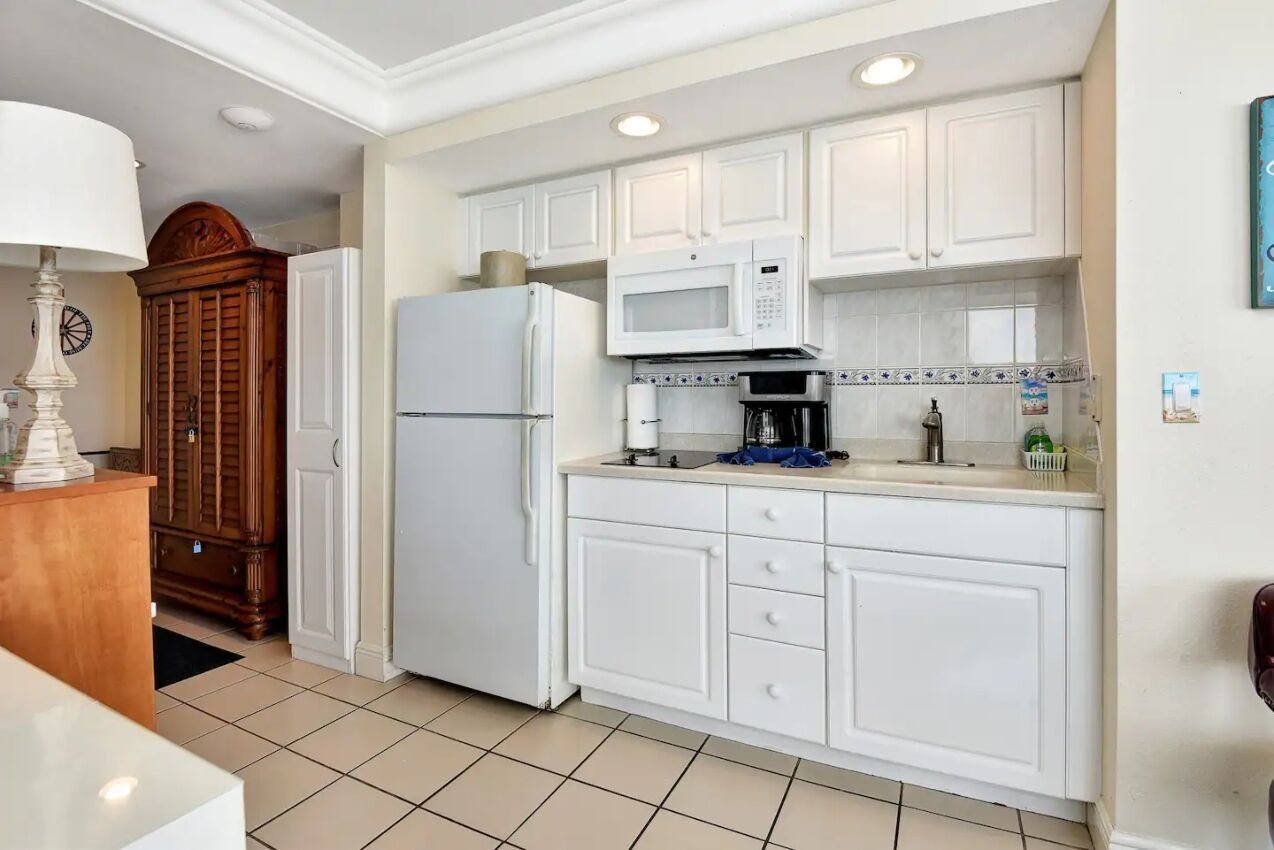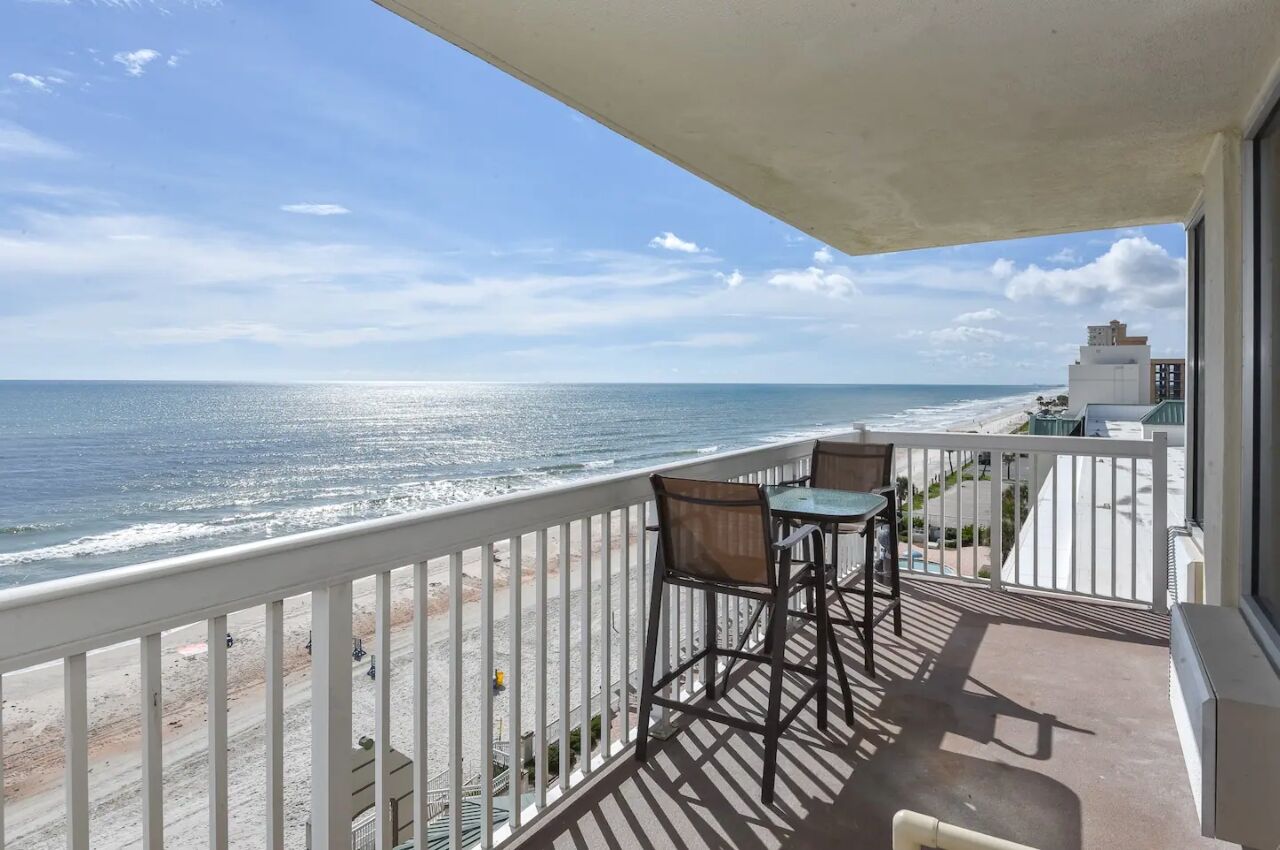 Savor the direct oceanfront views at this condo. The Sea Breeze condo gives a plain view of the ocean and the time to kick back and enjoy Daytona. The apartment has two outdoor pools, kiddie pools, a tiki bar, a poolside fire pit, live music, and more on-site amenities. It's also close to Daytona's top attractions. So if you're feeling a night on the town, it's just a walk away.

Four guests, one bedroom
Price: $136 per night