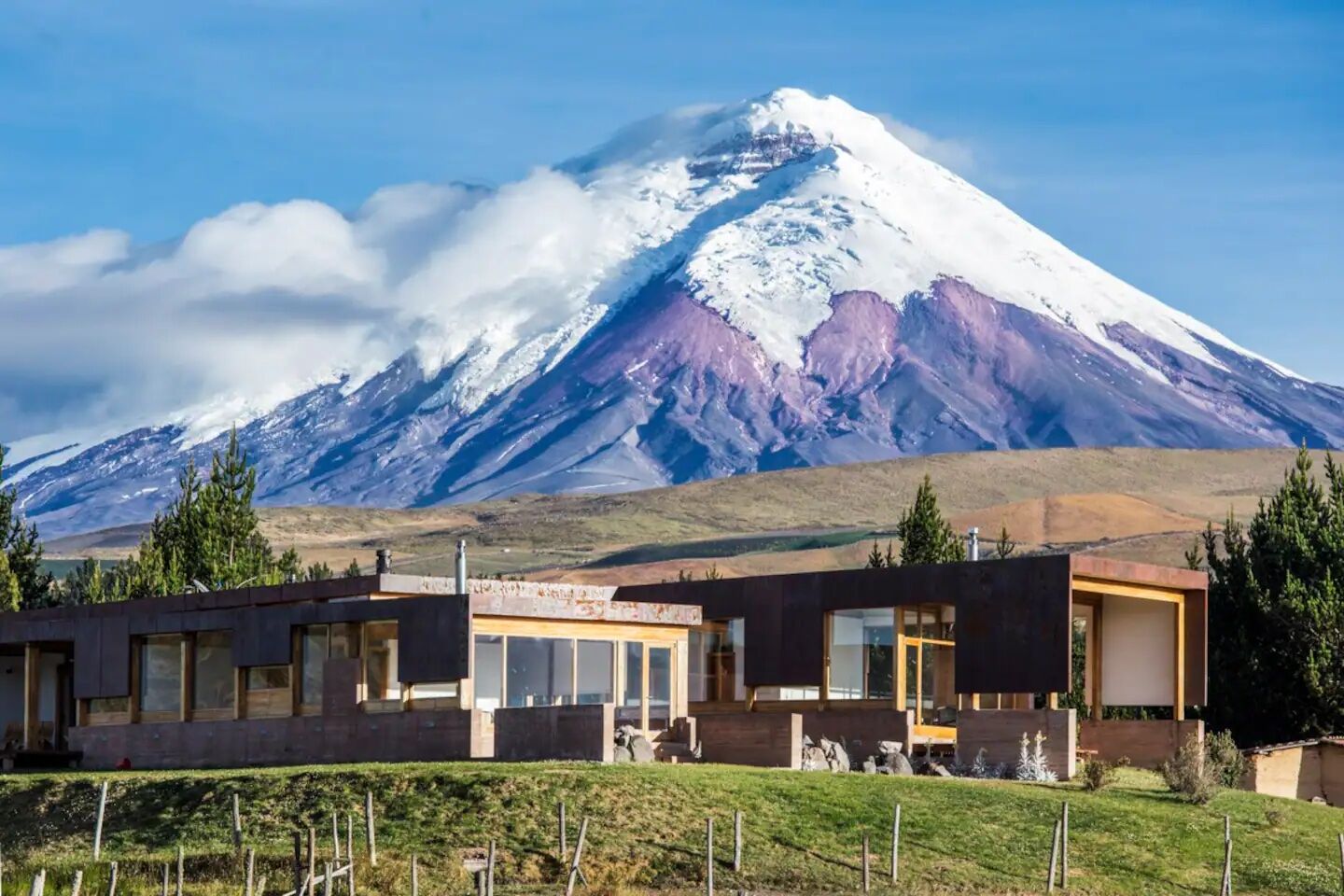 As if traveling to a new place didn't already make you feel on cloud nine, Airbnb's latest category will. Not one for those with a fear of heights, the platform's winter release for the season includes Top of the World: rental properties sited at least 10,000 feet above sea level with exhilarating views. We've scoped out the most exciting Top of the World Airbnbs, from mountain domes in Peru to epic ski lodges in Colorado and art houses in the Indian Himalayas.
We hope you love these stays from the Airbnb Top of the World category! Just so you know, Matador may collect a small commission from the links on this page if you decide to book a stay. Listed prices are accurate as of the time of publication.
Luxurious lodge with incredible views – Breckenridge, Colorado, US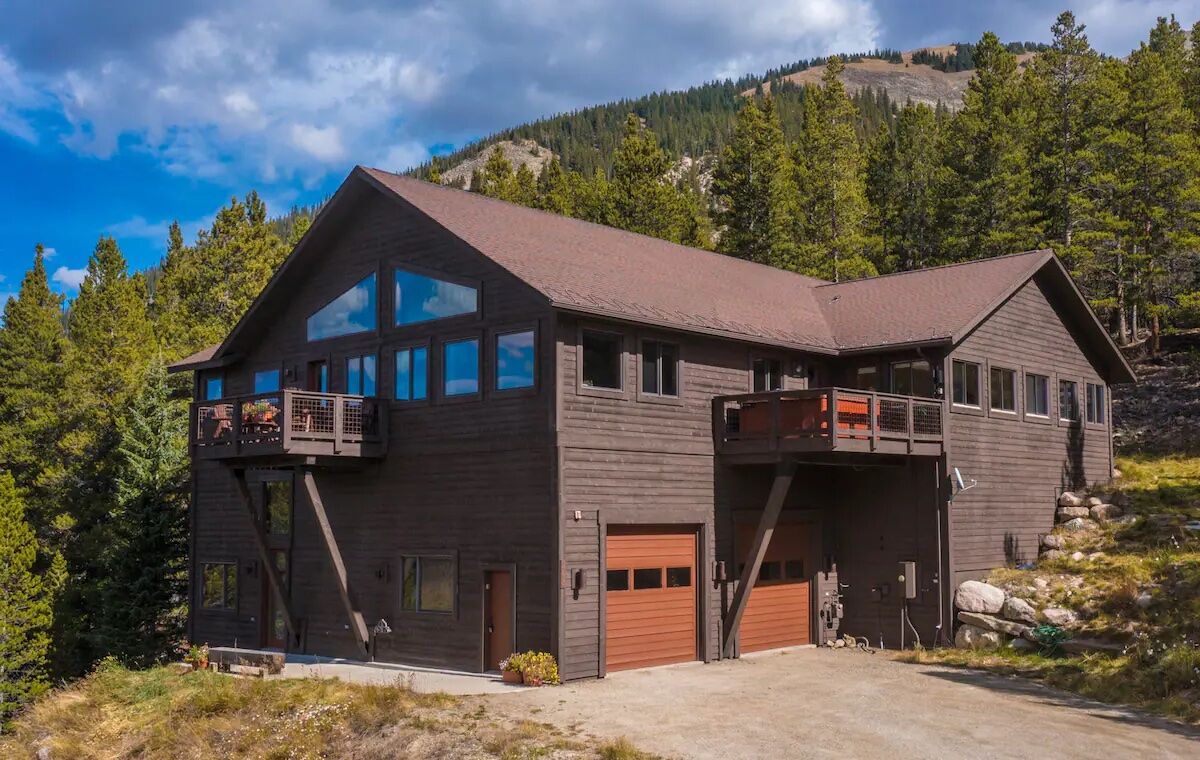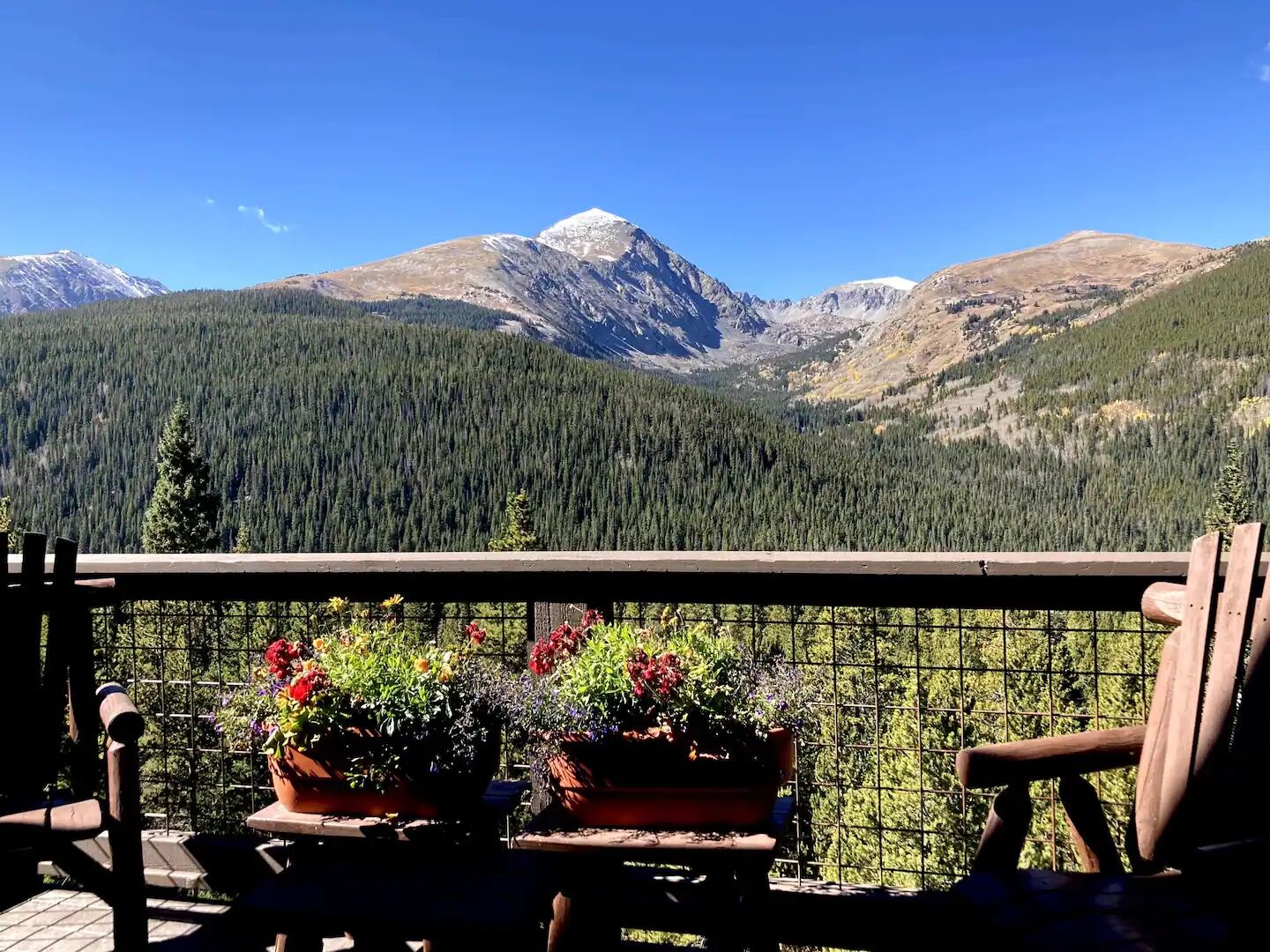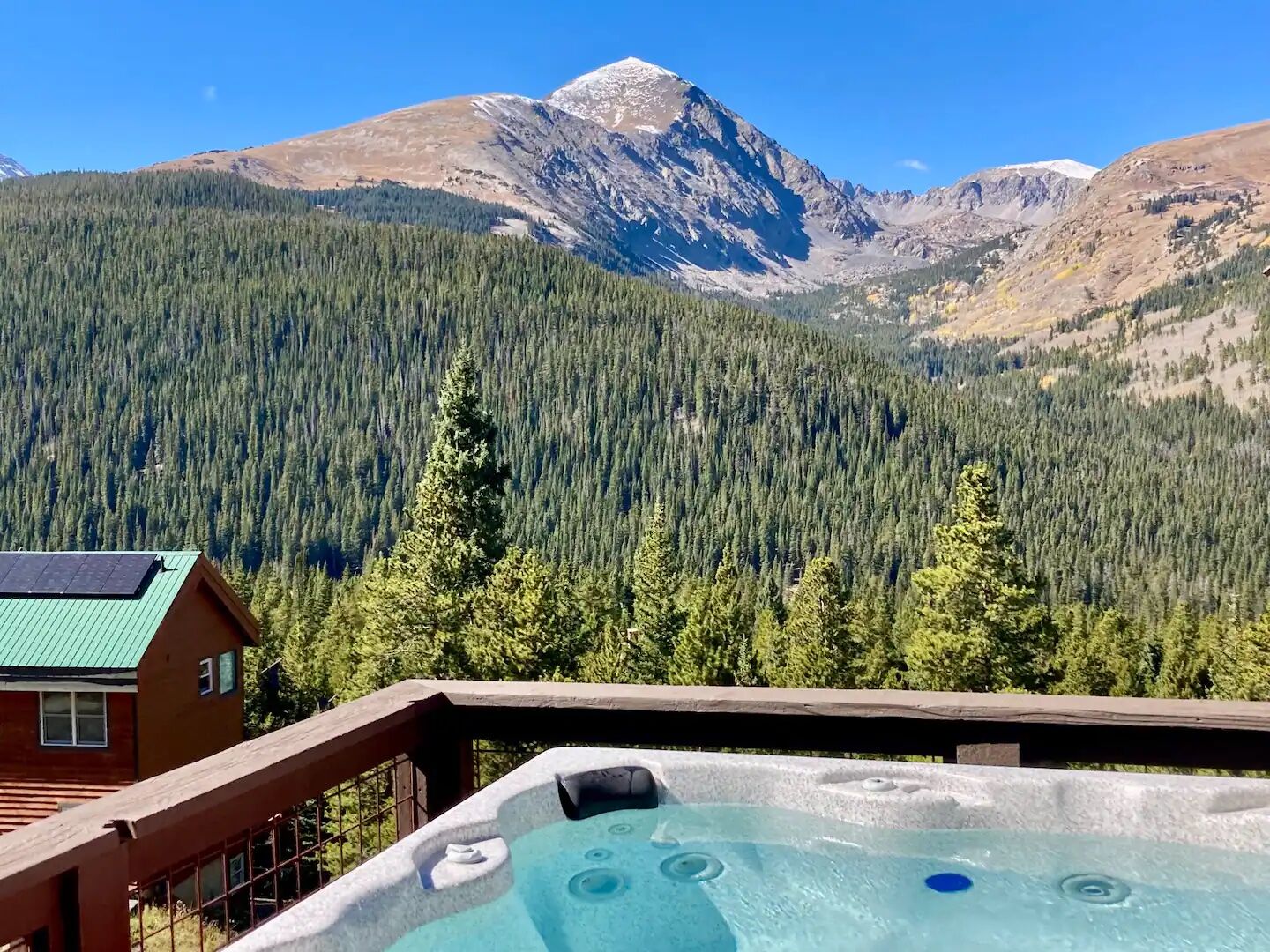 Homely yet luxurious, this high-altitude Colorado lodge opens out onto the best hiking and skiing in Summit County. Modeled on the traditional European chalets, internal spaces are warm and inviting with a gourmet kitchen making it easy to rustle up your own raclette. Spend chill evenings hopping between the hot tub and the fireplace. As if the lodge doesn't already give you incentive enough: book six nights and the seventh is thrown in for free.
Ten guests, four bedrooms
Price: $836 per night
Zostel Great Himalayan National Park – Shangarh, Himachal Pradesh, India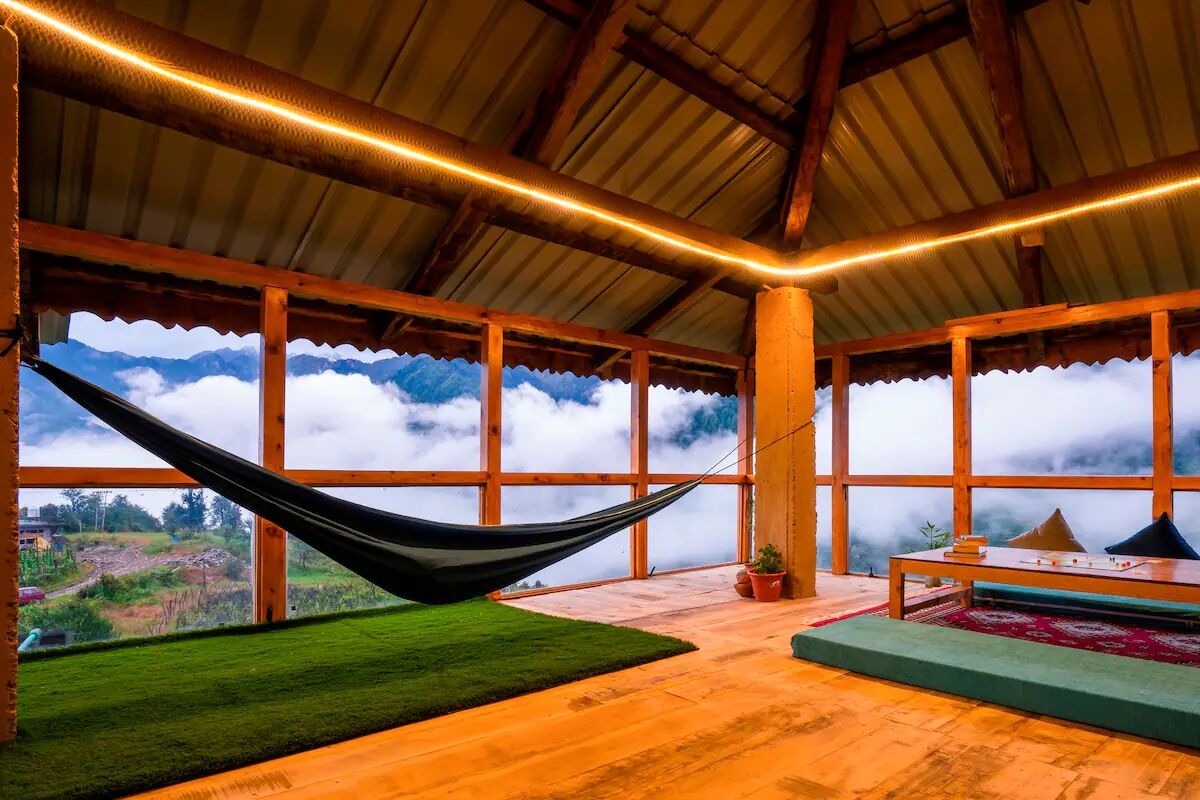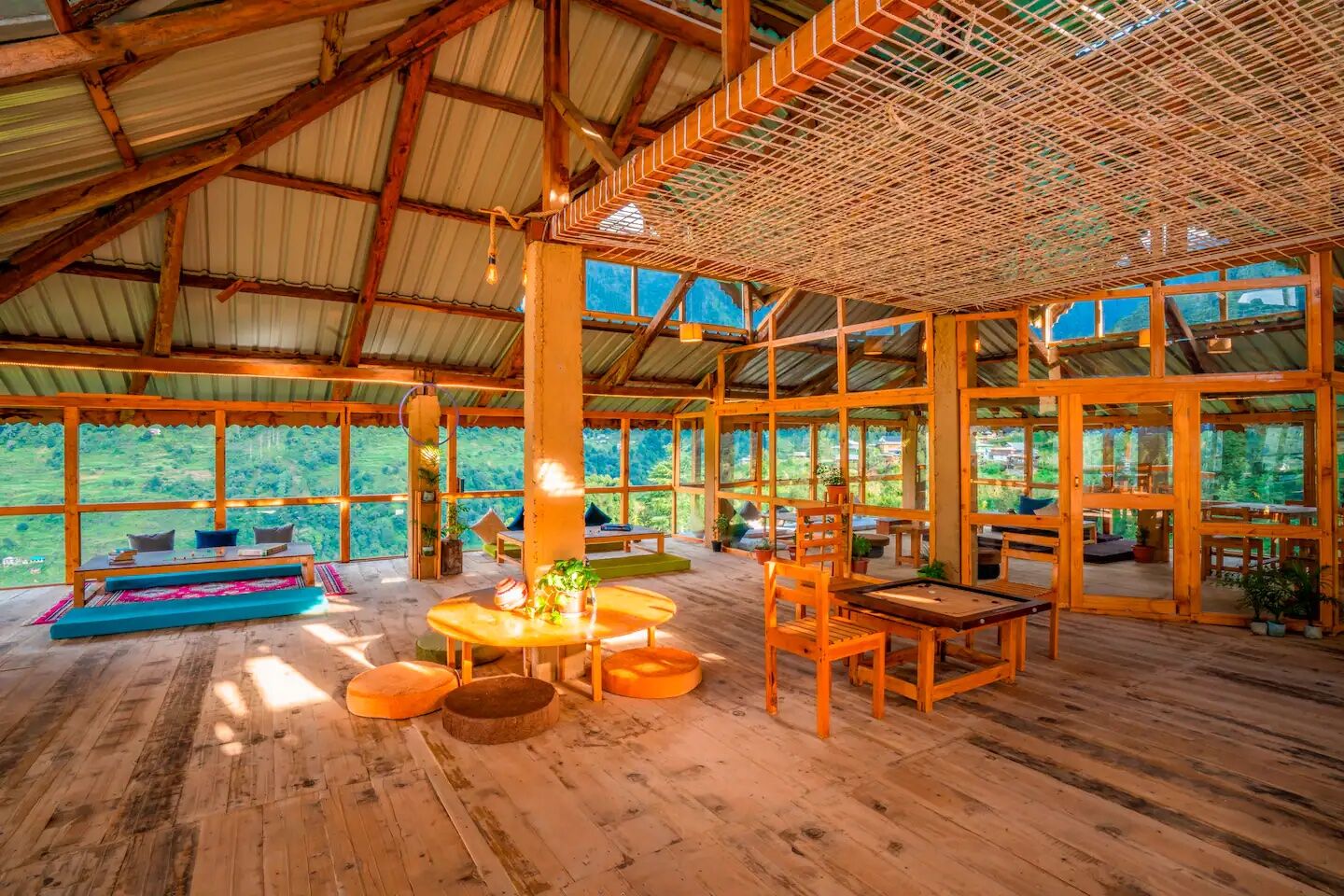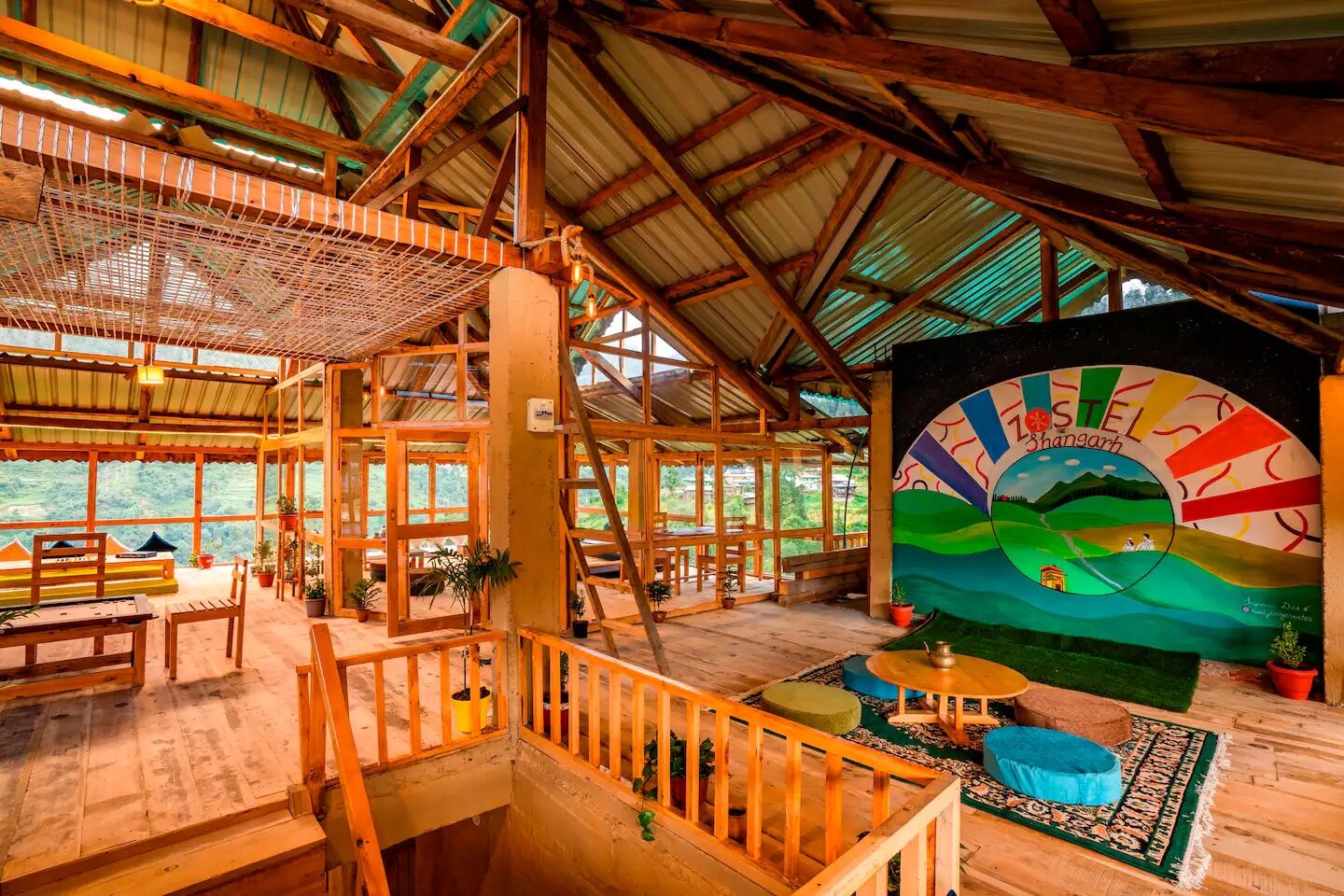 Drink up heart-stopping views and make friends for life at this ​​Top of the World Airbnb hostel with private rooms in the Great Himalayan National Park. The rooftop common area is fully-equipped with board games, reading nooks, hammocks, and swings – yoga and meditation practice is strongly encouraged while you wait for the chef to rustle up a scrumptious family meal. Private rooms come with an en suite bathroom and a balcony at this backpackers' retreat 12,500 feet above the clouds.
Two guests, one bedroom
$22 per night
Spectacular villa with horse riding near Cotopaxi – Quito, Pichincha, Ecuador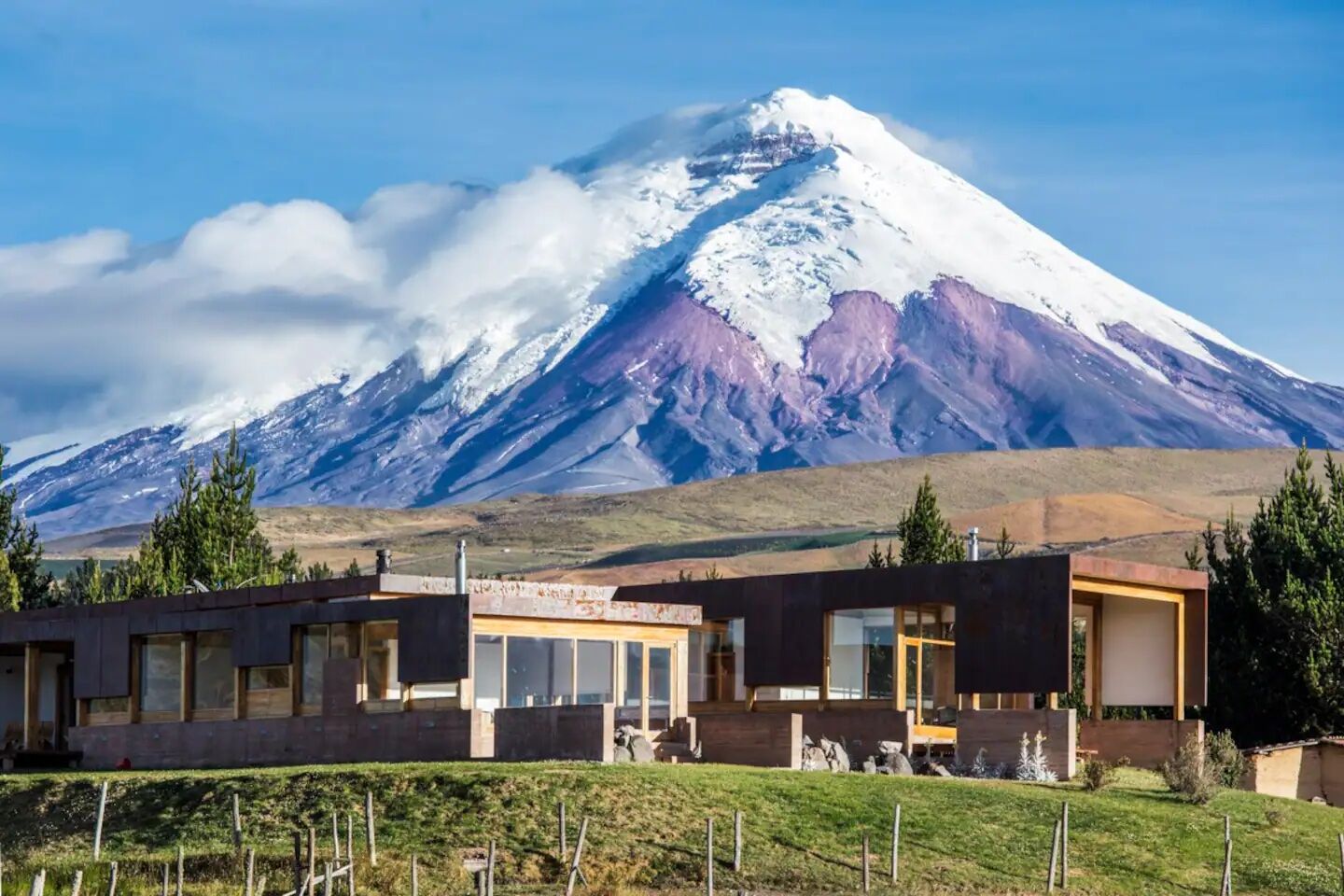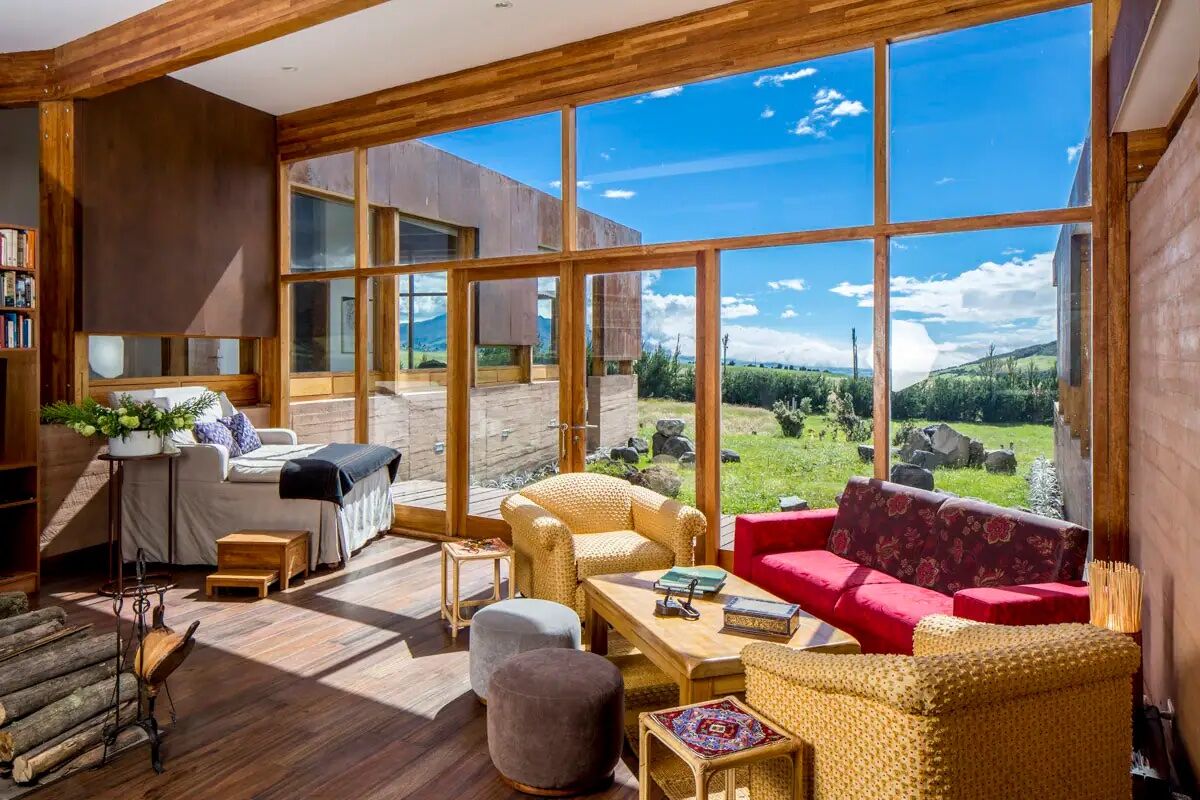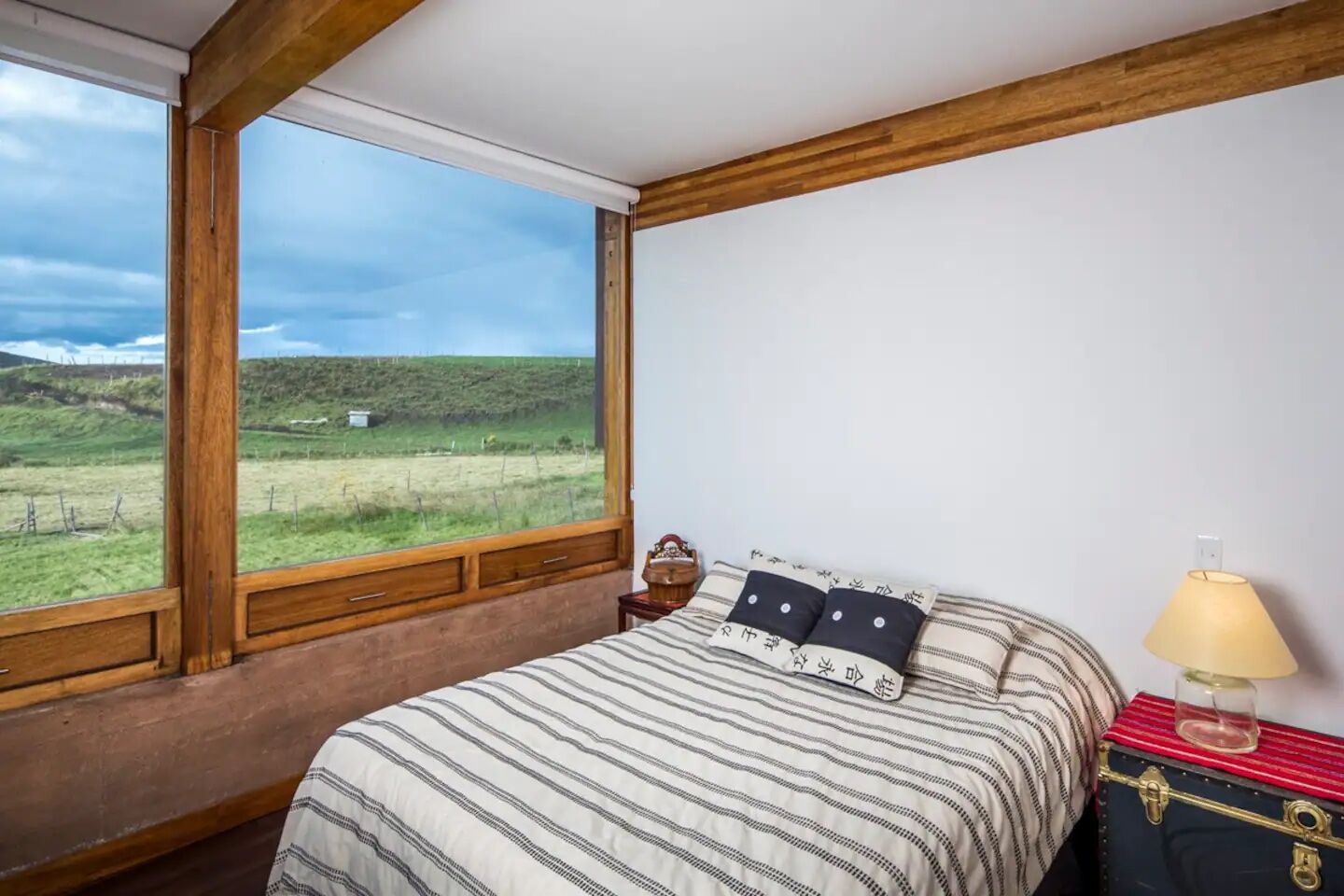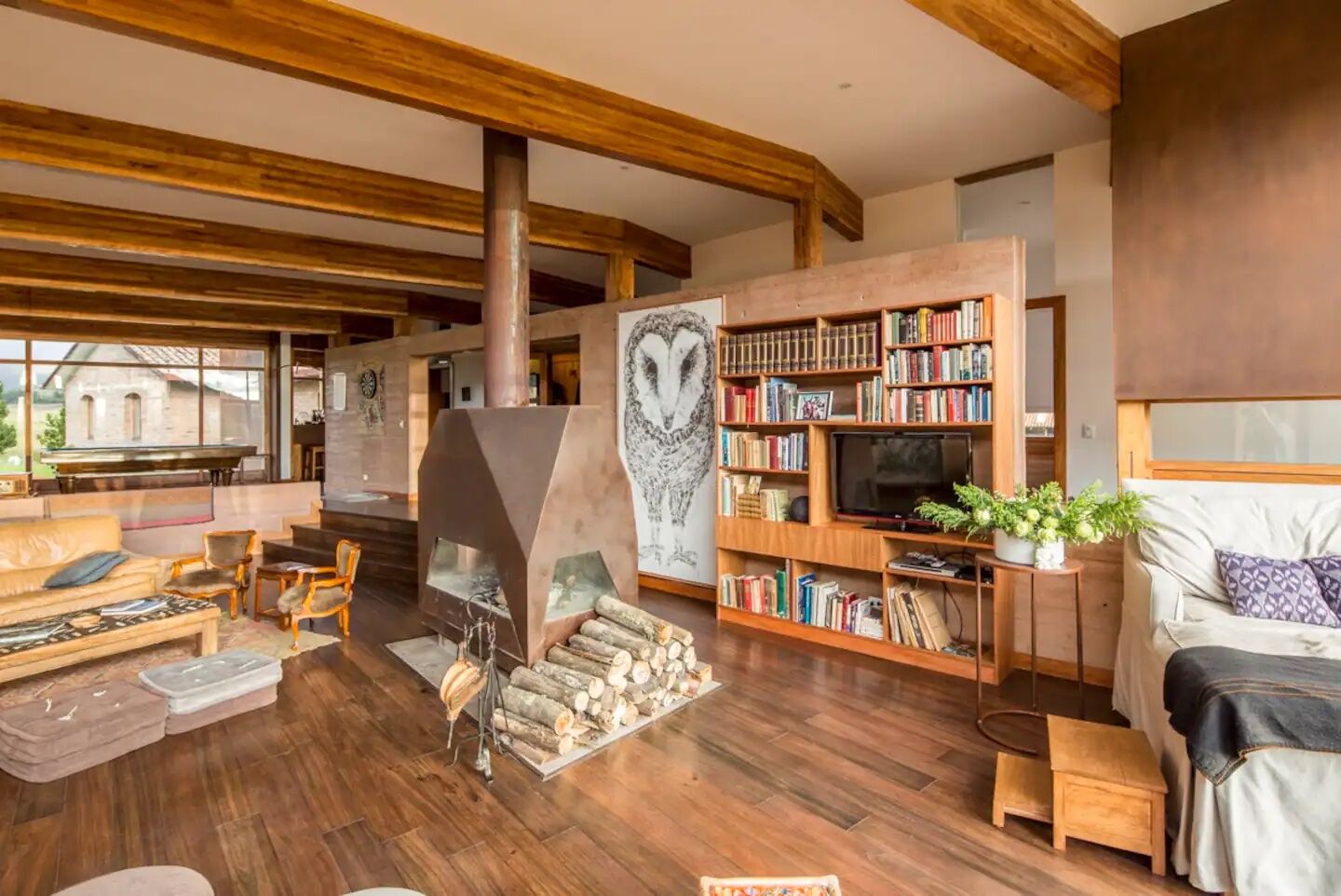 Encircled by five volcanoes a mere hour from the capital, Hacienda Rumilahua has a legacy of horse breeding. Novice and pro equestrians can book horseback riding excursions via the host – easily the best way to explore the region. Beautifully outfitted with a mix of old and new, the cozy lodge is perfect for sociable families and groups. Hang out in the billiards room, unwind in the hot tub, and gather around the wood burner for a game of cards.
Twelve guests, six bedrooms
Price: $414 per night
El Cielo House – Sierra Nevada de Santa Marta, Magdalena, Colombia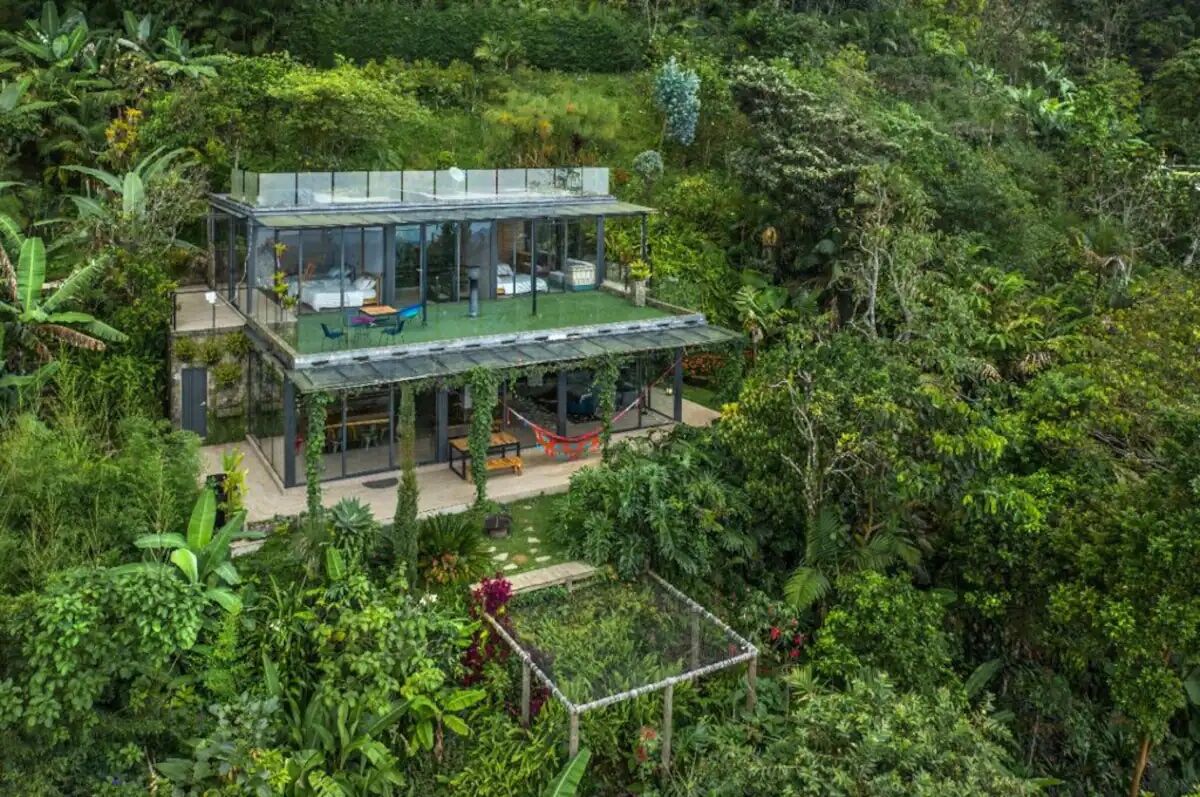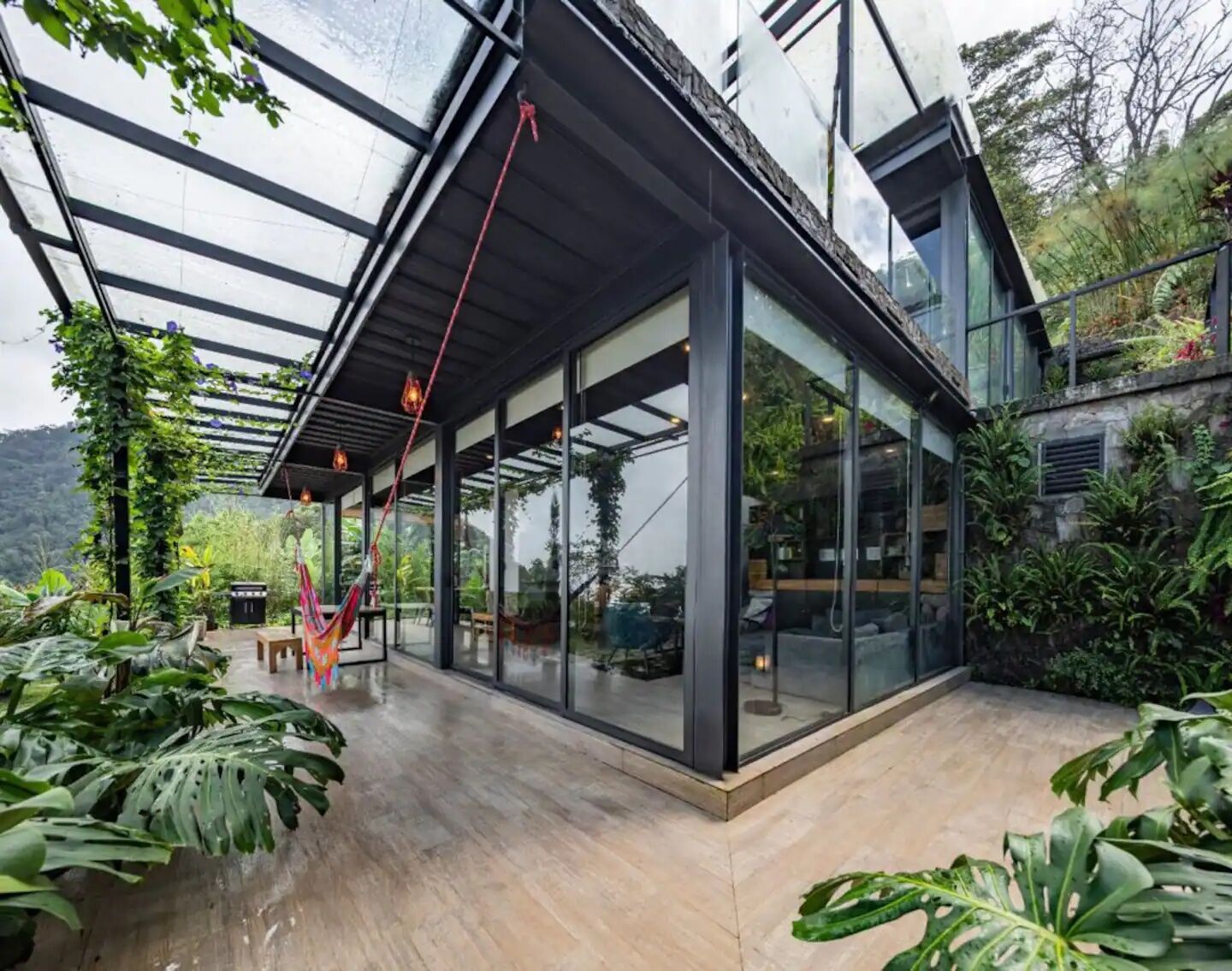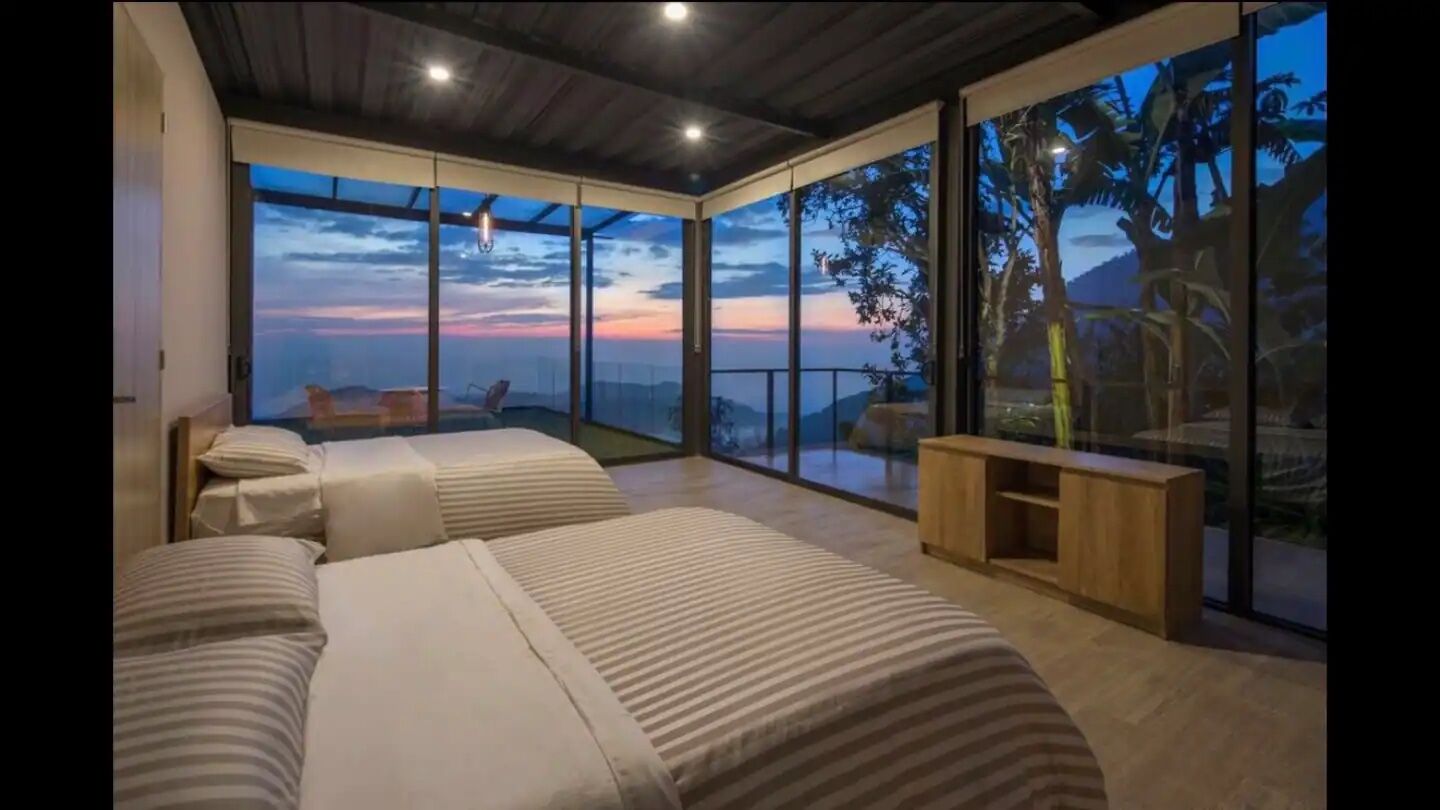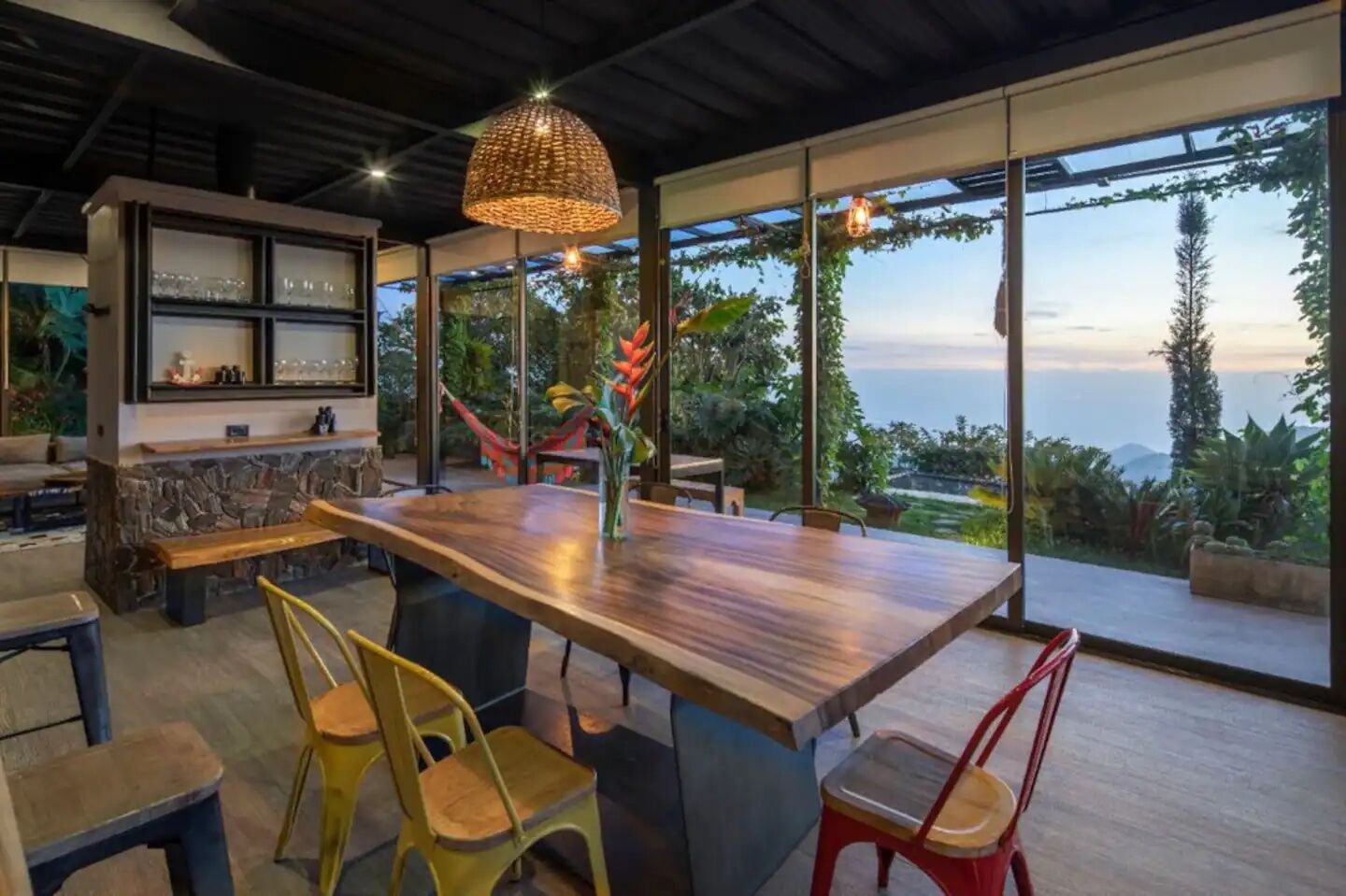 Maroon yourself in this breathtaking villa, peeking out from the lushest patch of vines and monstera in the national park with panoramic views from multiple decks. No-frills internal living spaces and bedrooms are outfitted with contemporary furnishings that enhance the spirit of the rainforest property. Sited on the world's highest coastal mountain, this is a vacation home you'll never forget.
Eight guests, two bedrooms
Price: $401 per night
Ecological house with unmissable views – Maras, Cusco, Peru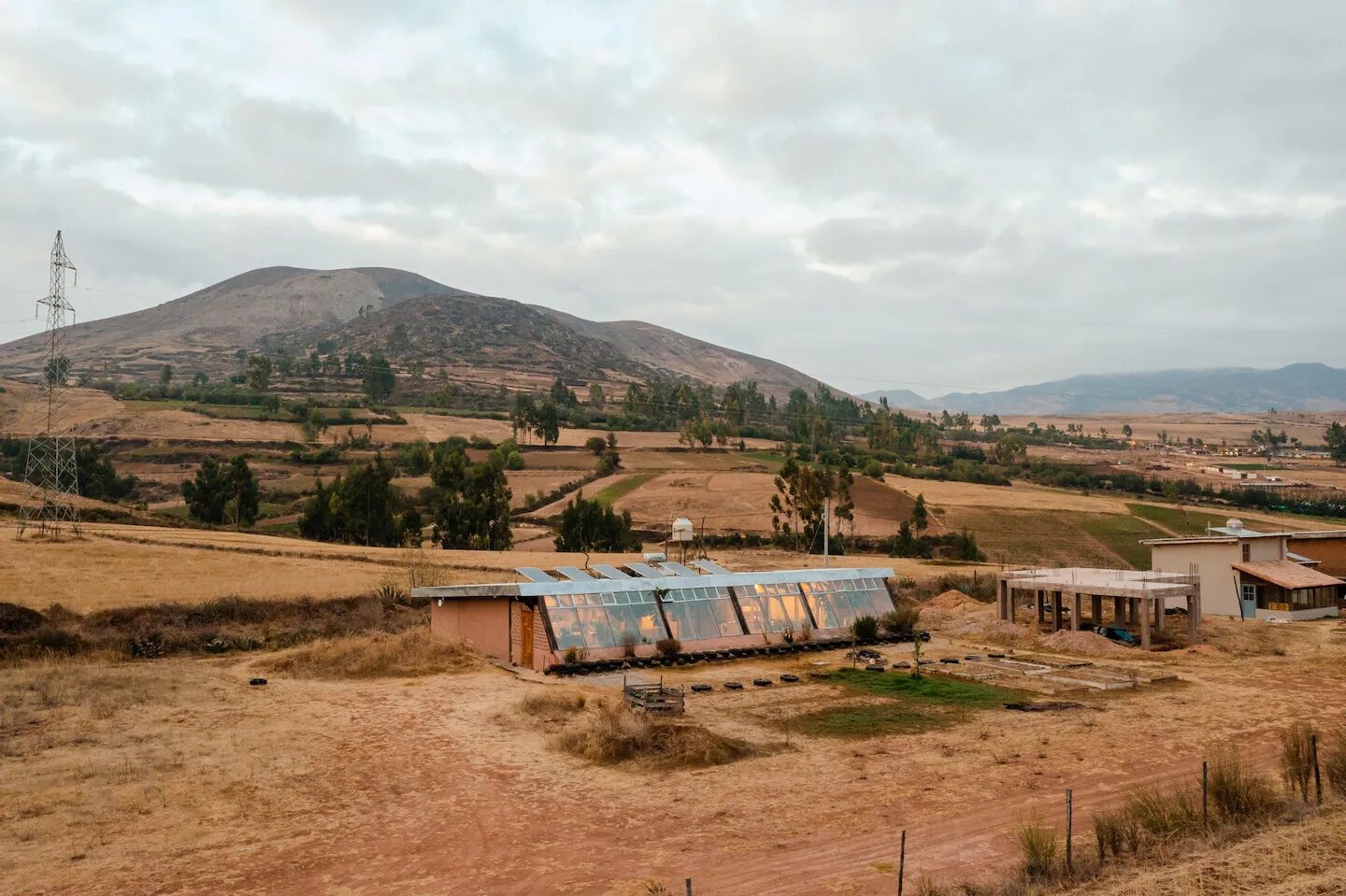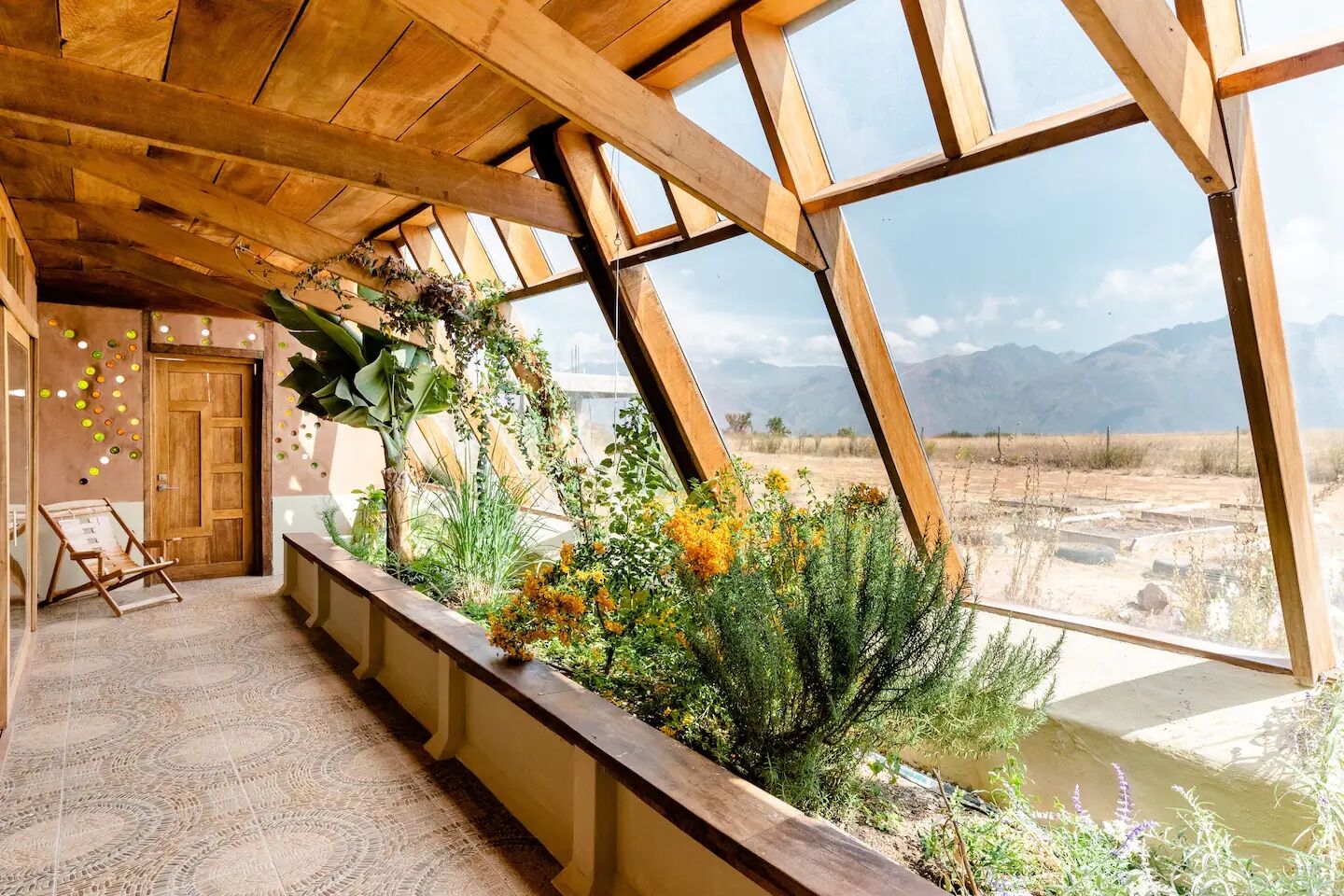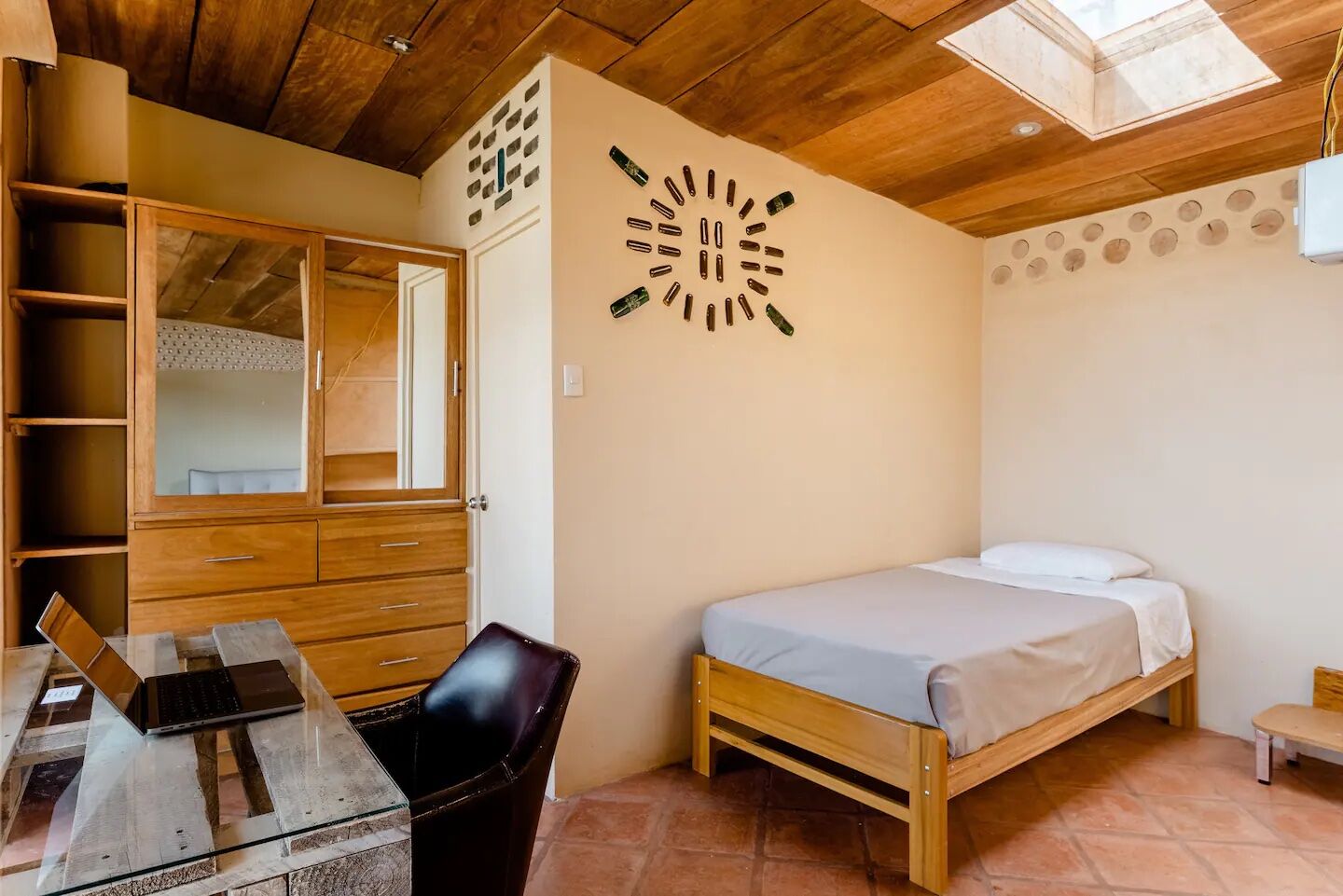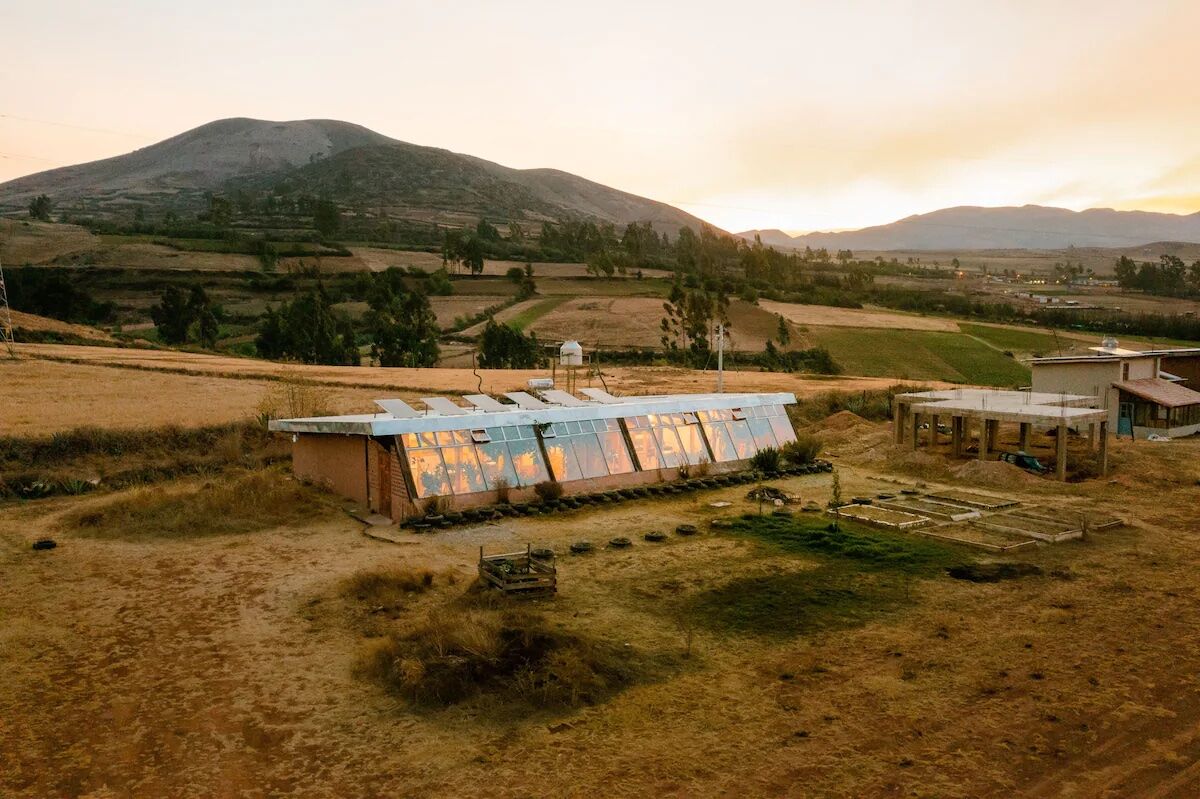 Constructed using recycled, natural materials, this eco-lodge runs off solar electricity and rainwater. Standing at 10,968 feet, the property overlooks the glaciers of the Sacred Valley with a covered terrace rich in vegetation sheltering you from all elements. Bedrooms and shared spaces also offer an eyeful of the ranges while you have the convenience of a full kitchen and two modern bathrooms.
Five guests, two bedrooms
Price: $65 per night
Eco-friendly tiny house at Cotopaxi National Park – Machachi, Pichincha, Ecuador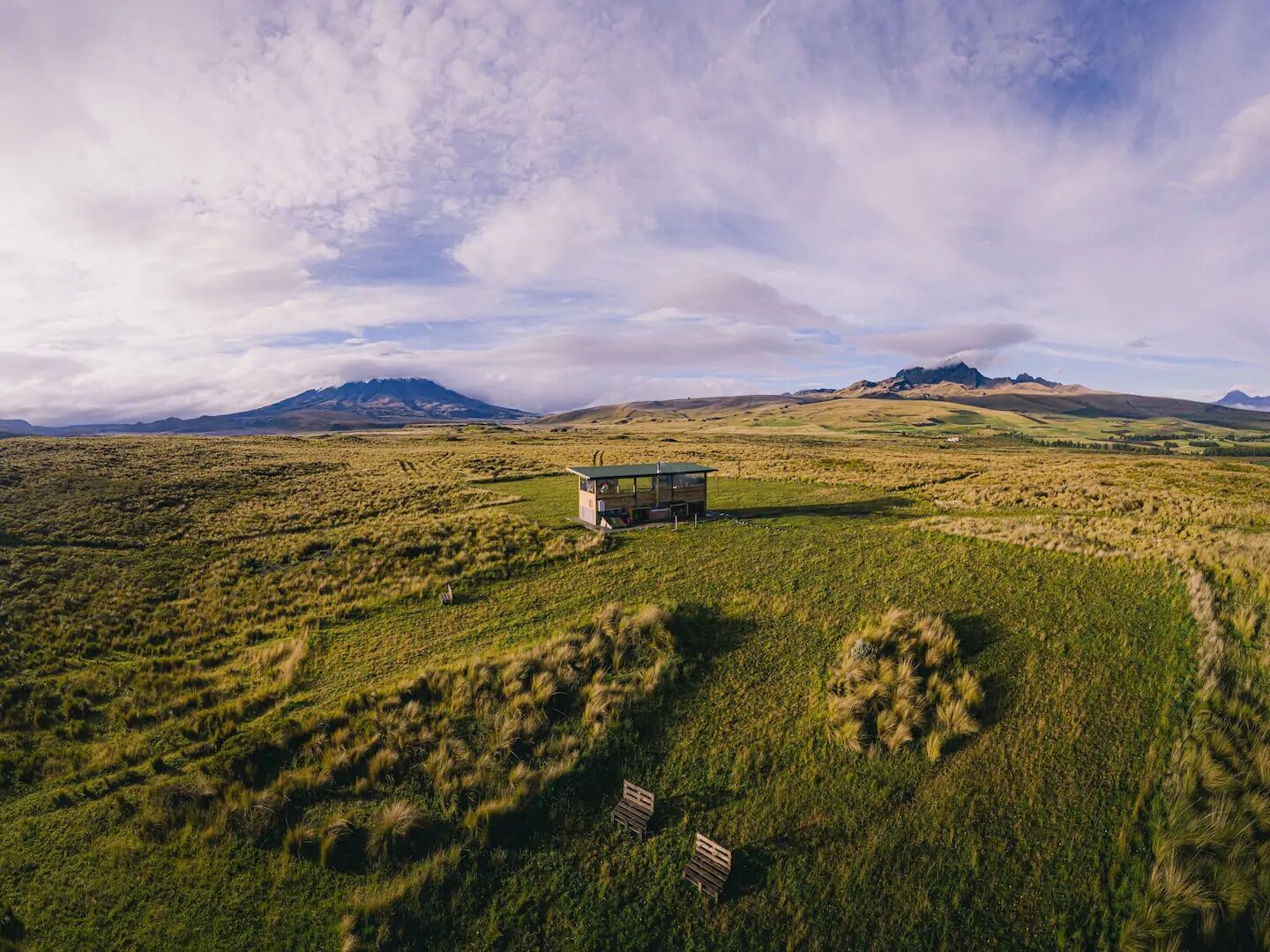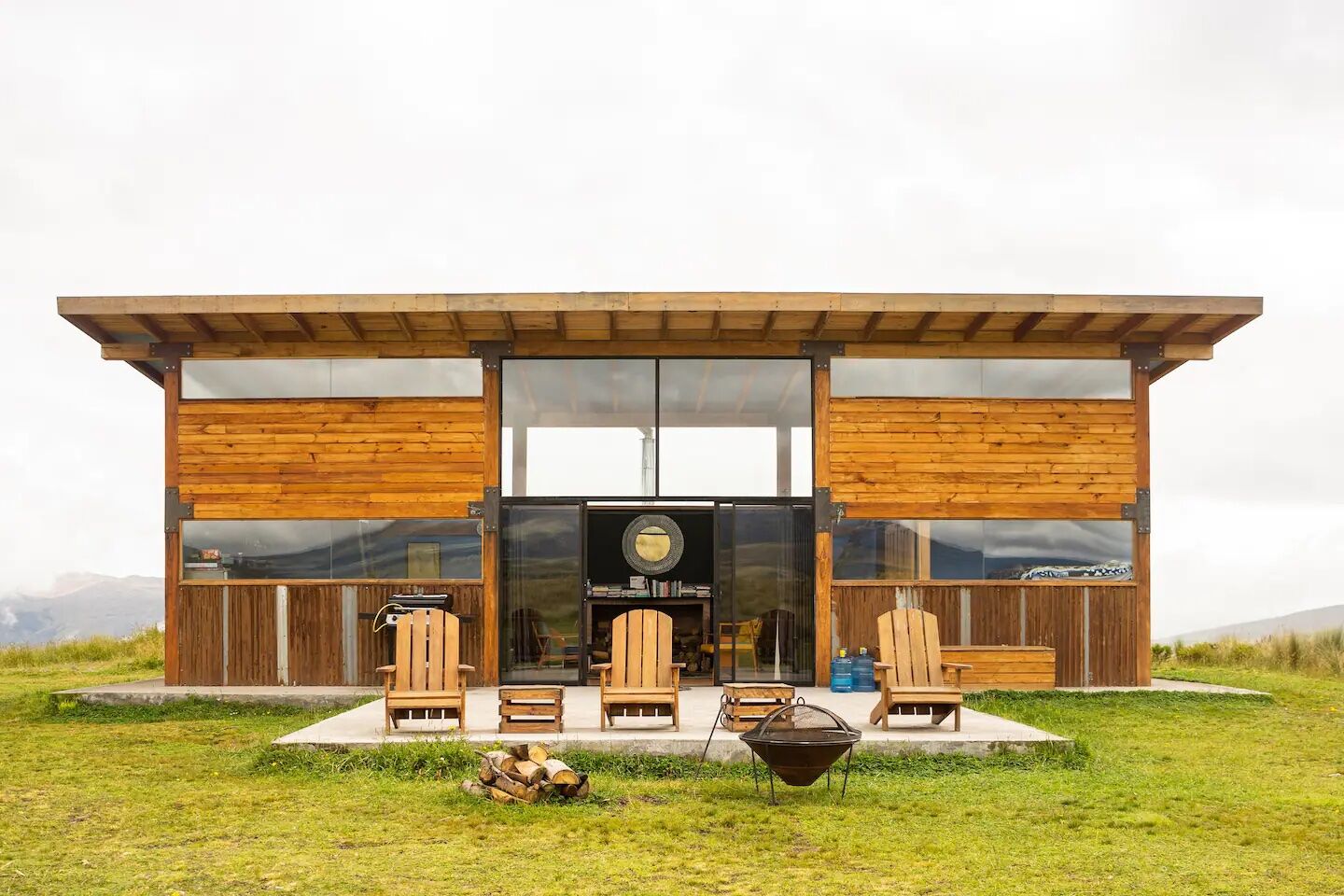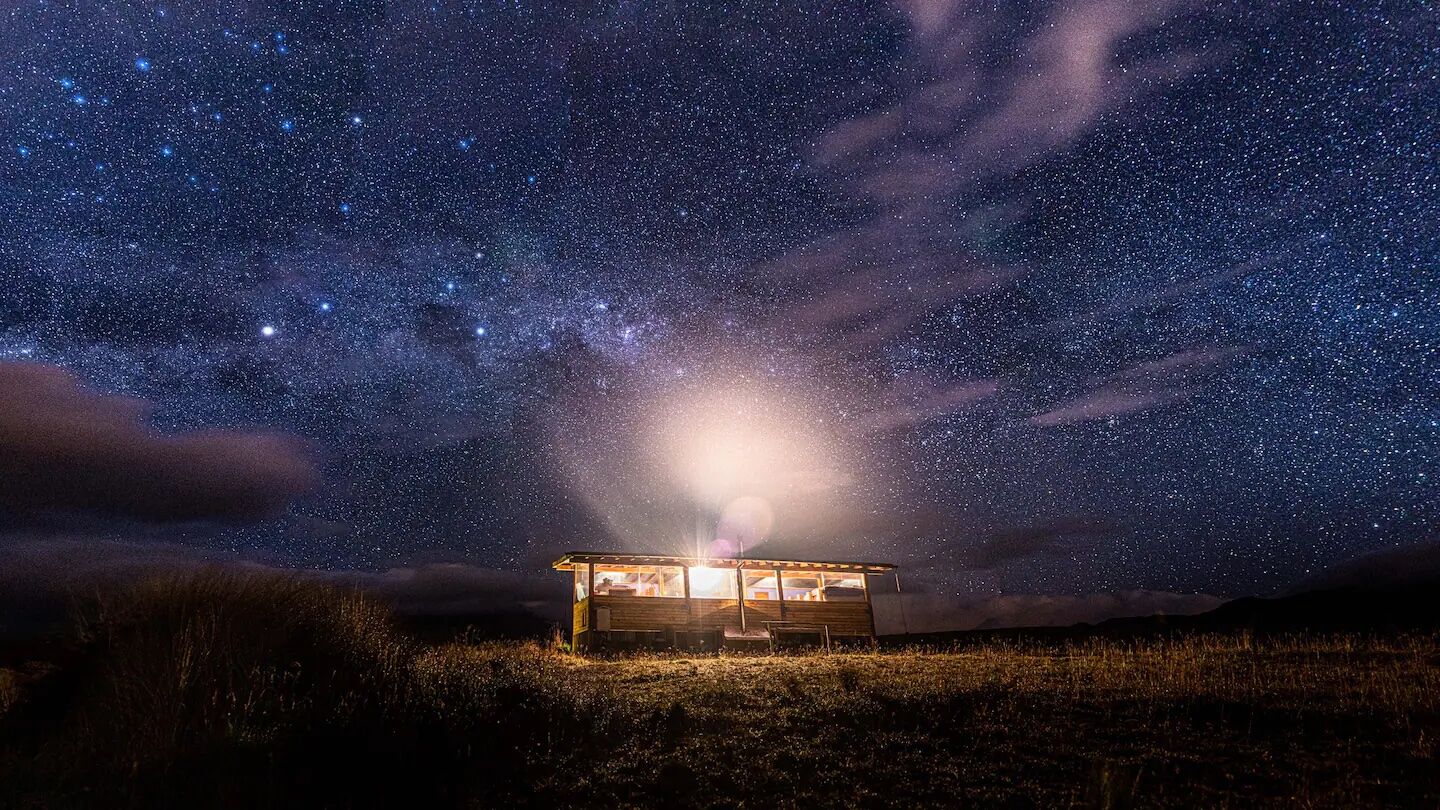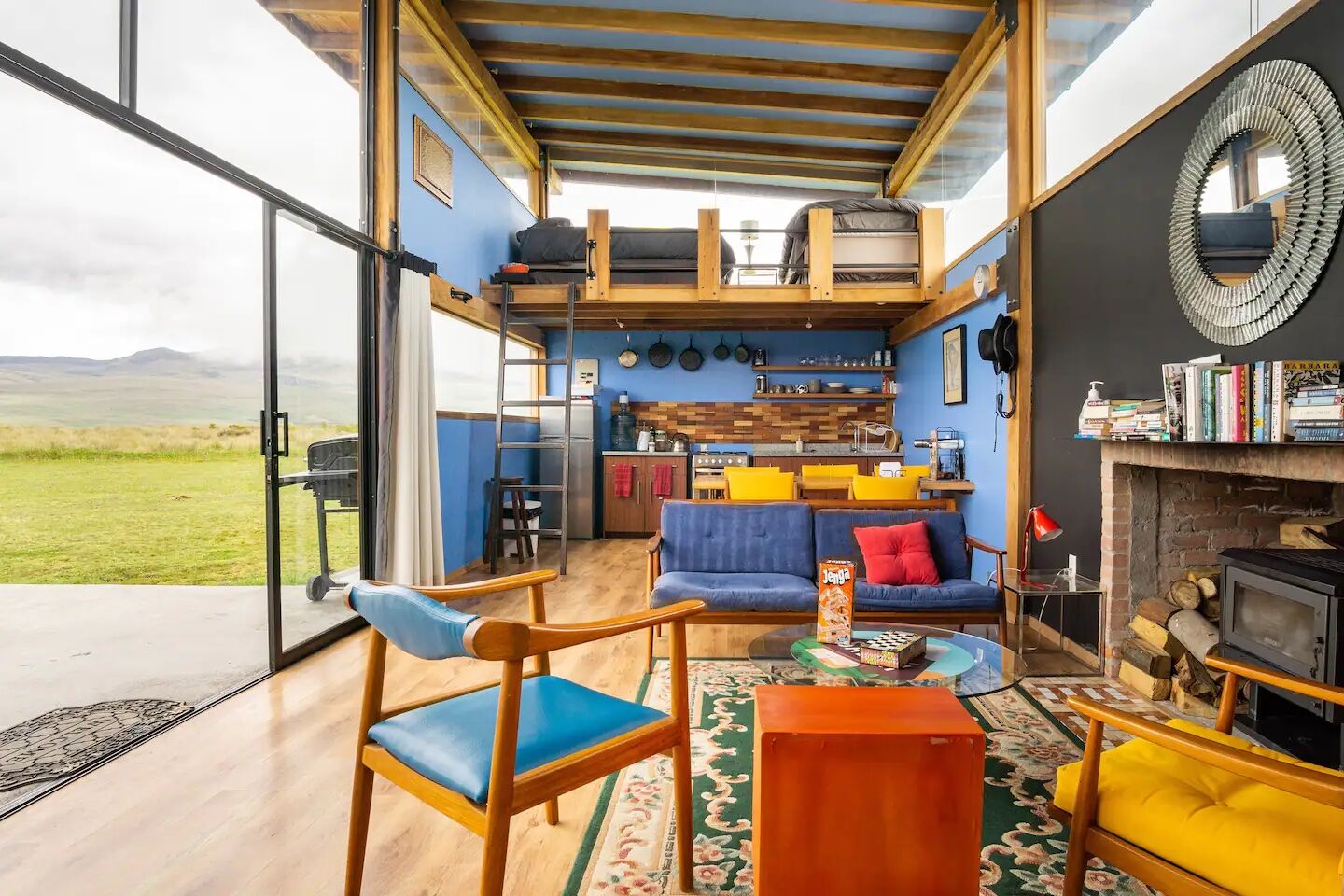 Located at a dizzying 12,020 feet within an exclusive 19-hectare reserve, this dog-friendly three-bedroom tiny house is a 10-minute drive to the Cotopaxi National Park. Floor-to-ceiling windows maximize views over the volcanic valleys with unmatched potential for star-gazing. A cozy open-concept kitchen and lounge leads into the cute mezzanine-style sleeping loft. A 4×4 is required to reach the Top of the World Airbnb vacation rental; once there, the host is available to arrange guides.
Seven guests, three bedrooms
Price: $228 per night
Folktales: a boutique homestay and artist retreat – Rakchham, Himachal Pradesh, India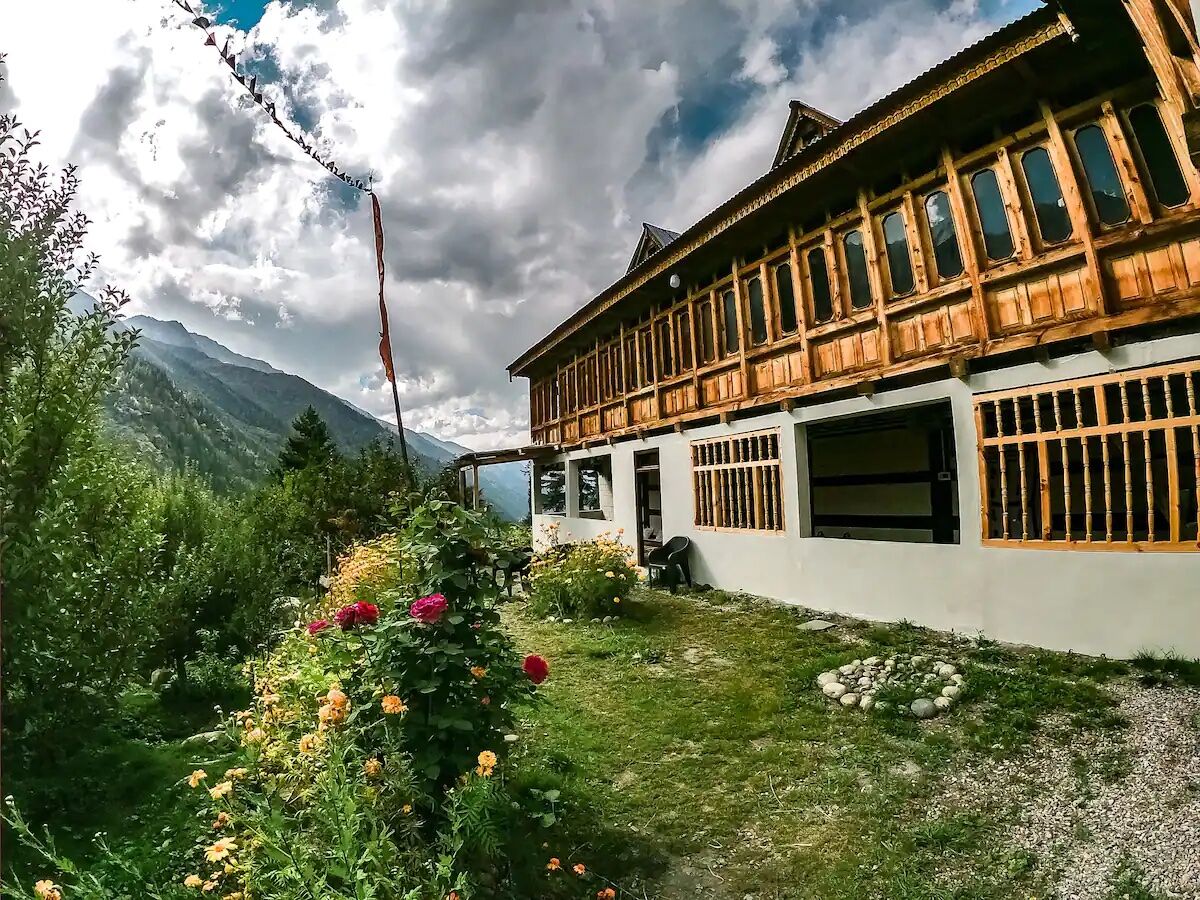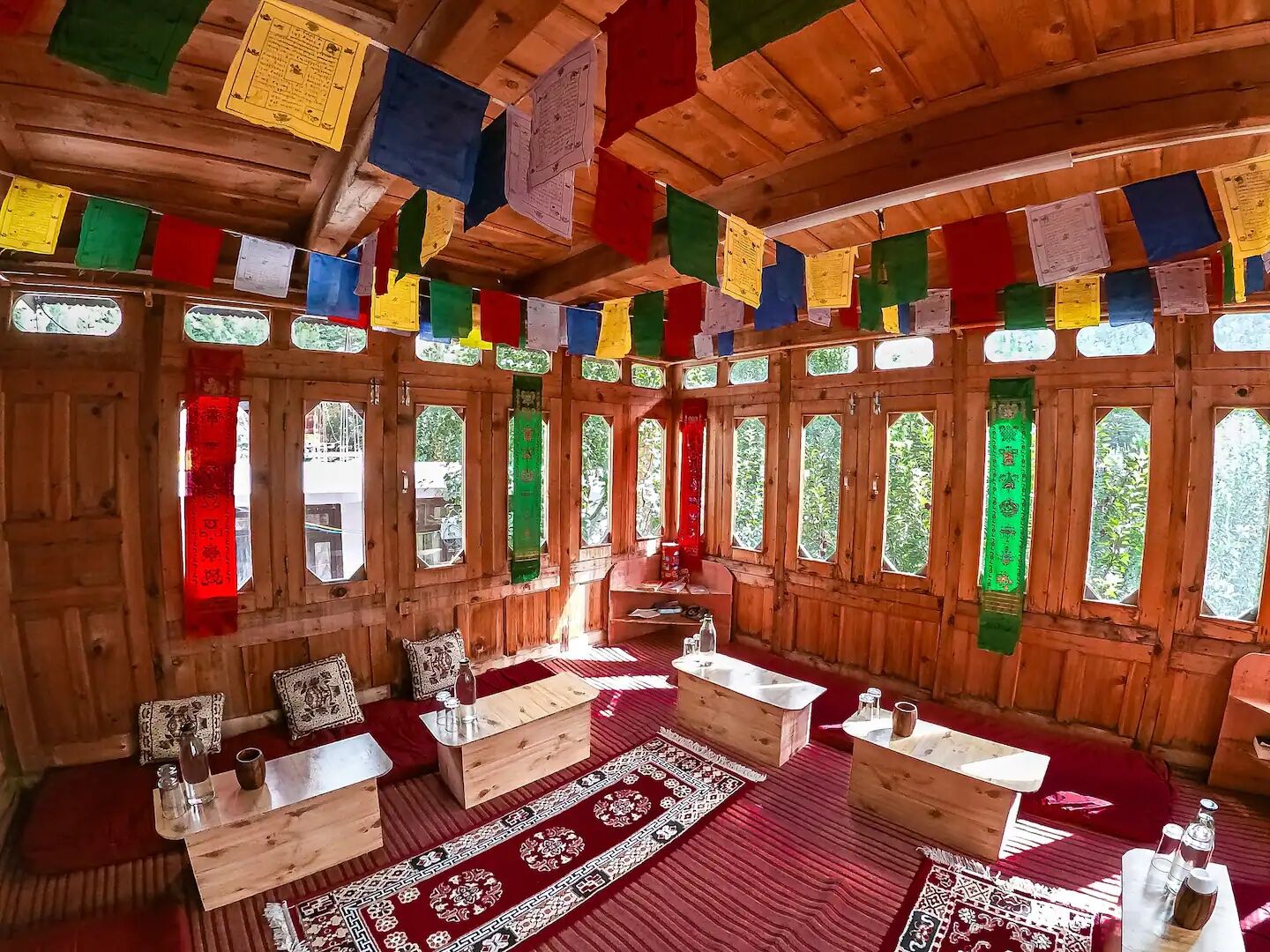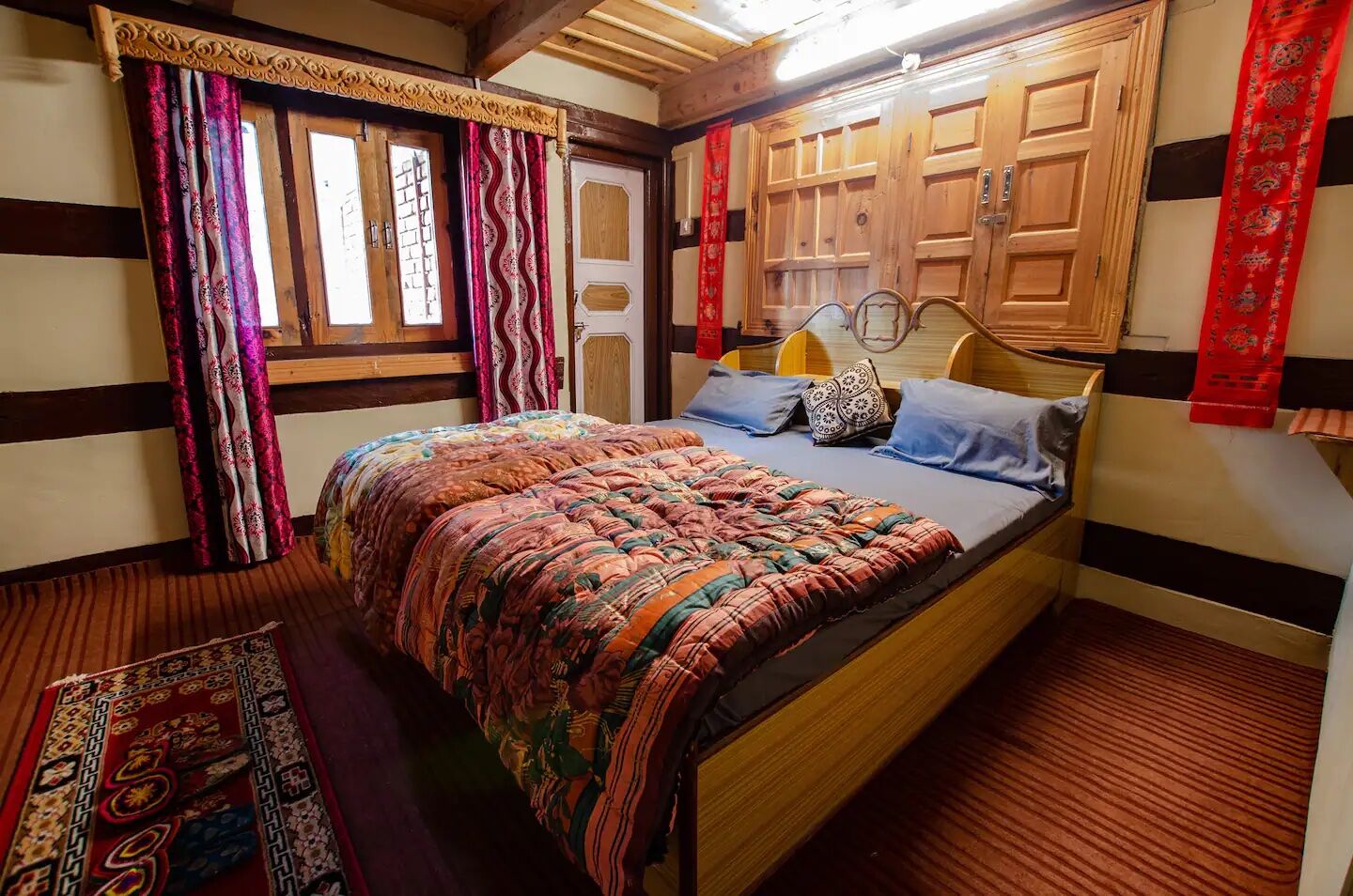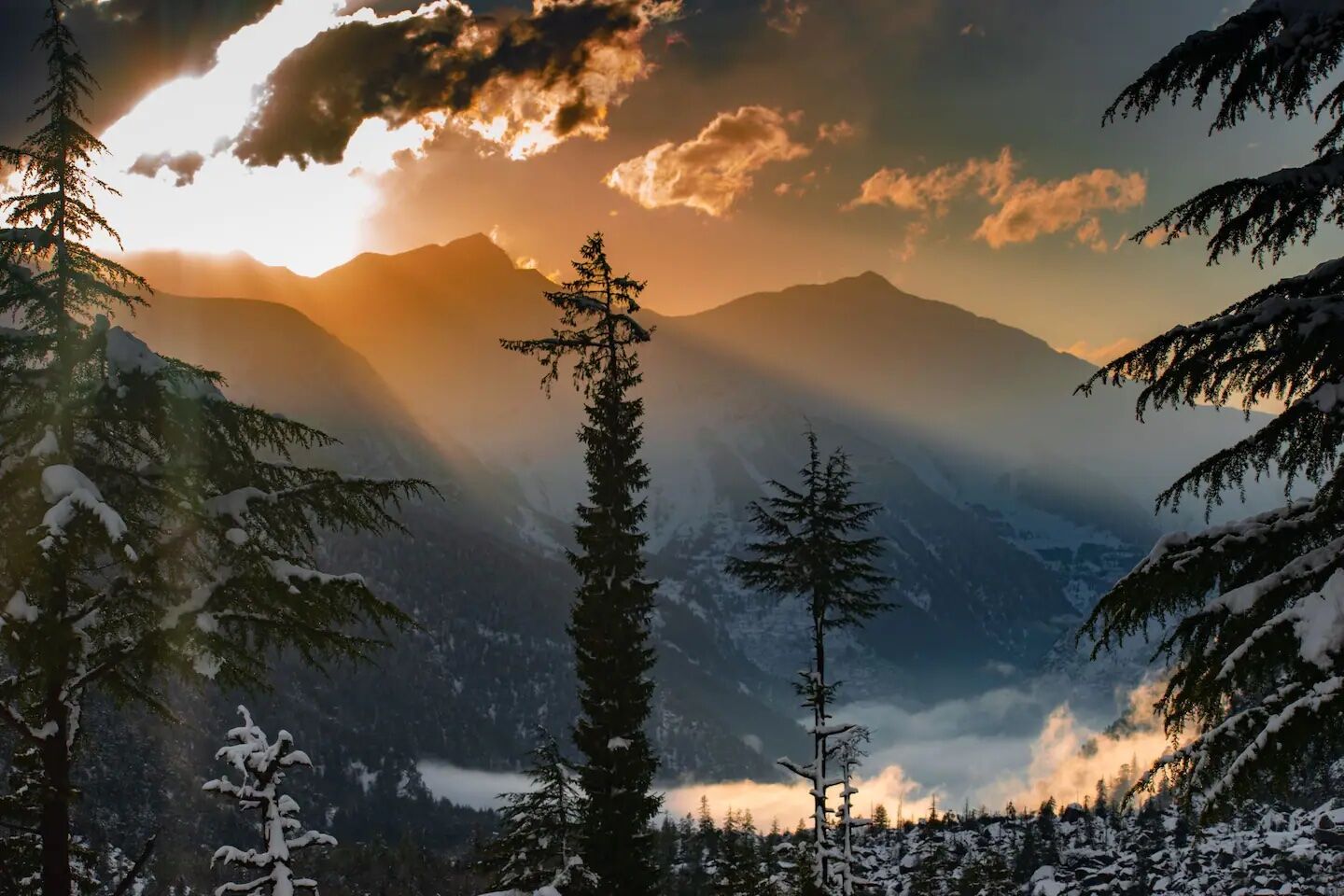 Situated 10,092 feet above sea level with vistas over the Baspa Valley and the peak of Shoshala, this traditional wooden house is banded by fragrant apple orchards. Bedrooms are comfortably prepared but it's the wider house that'll spike your curiosity with its secret book lairs, scenic patios, and art room. Himachali home-cooked meals are available.
Five guests, two bedrooms
Price: $25 per night
Ten-acre retreat with hot tub, pool table, and pet-friendly – Fairplay, Colorado, US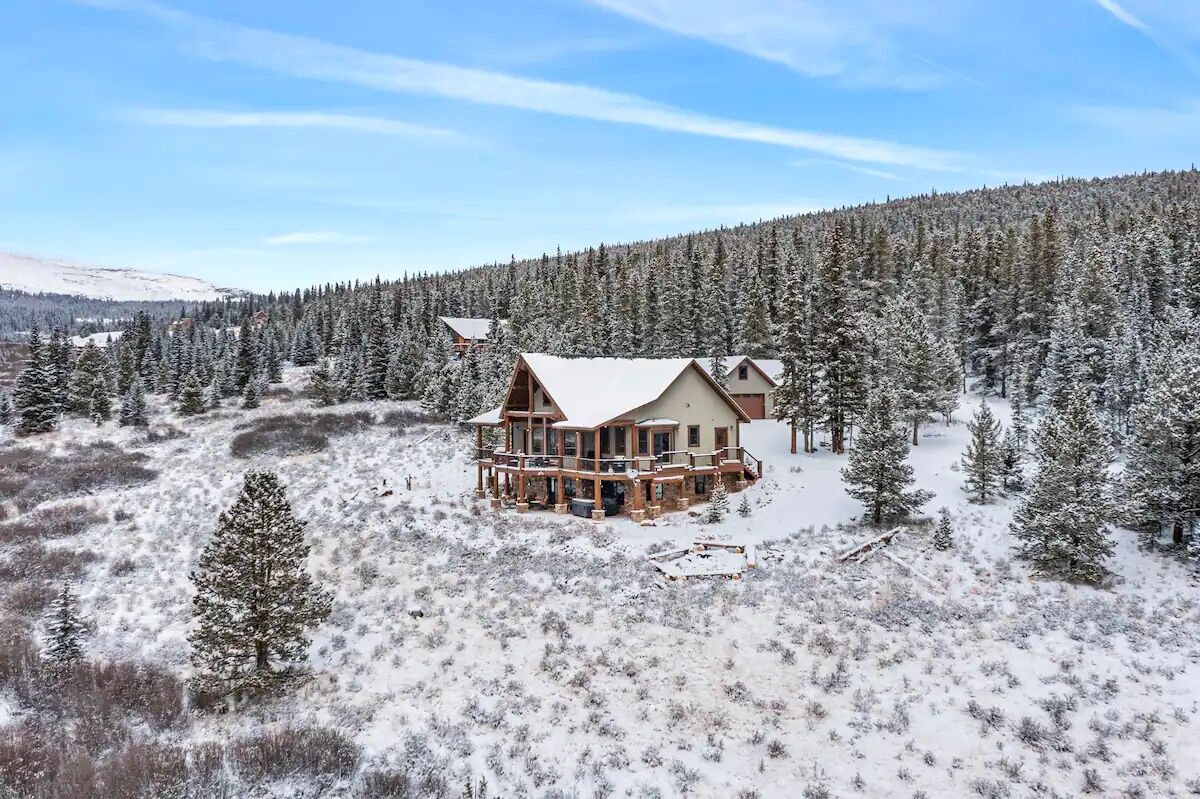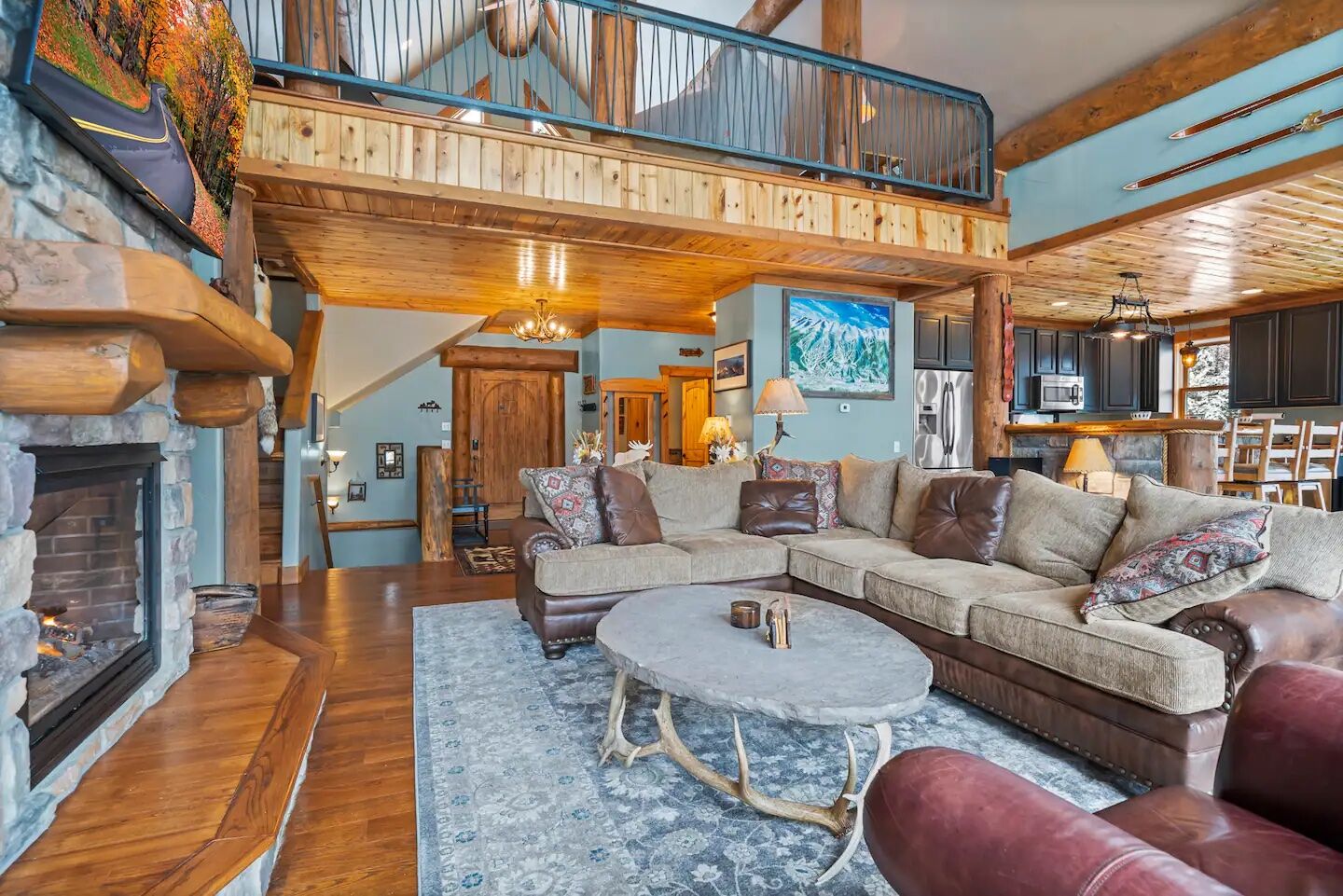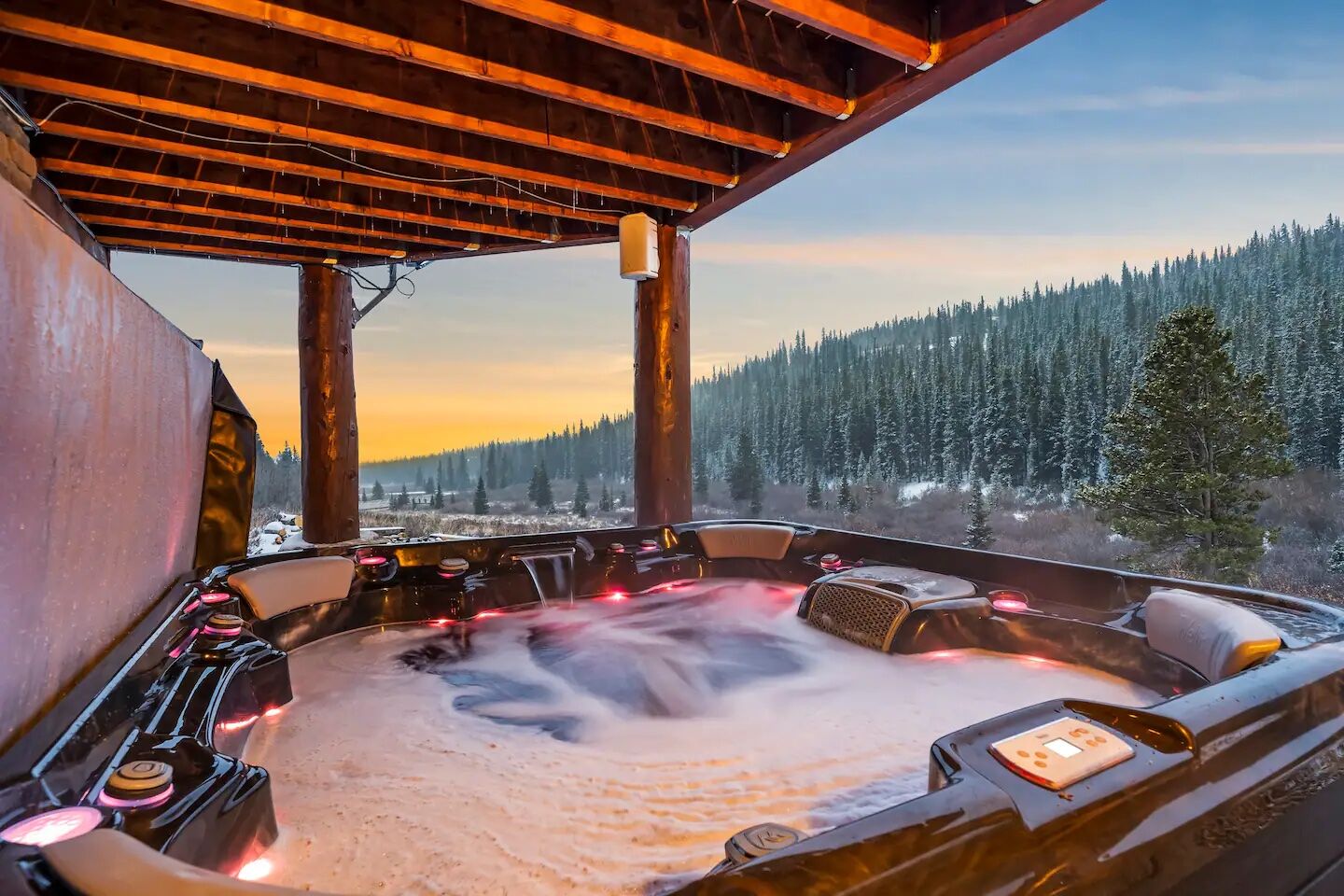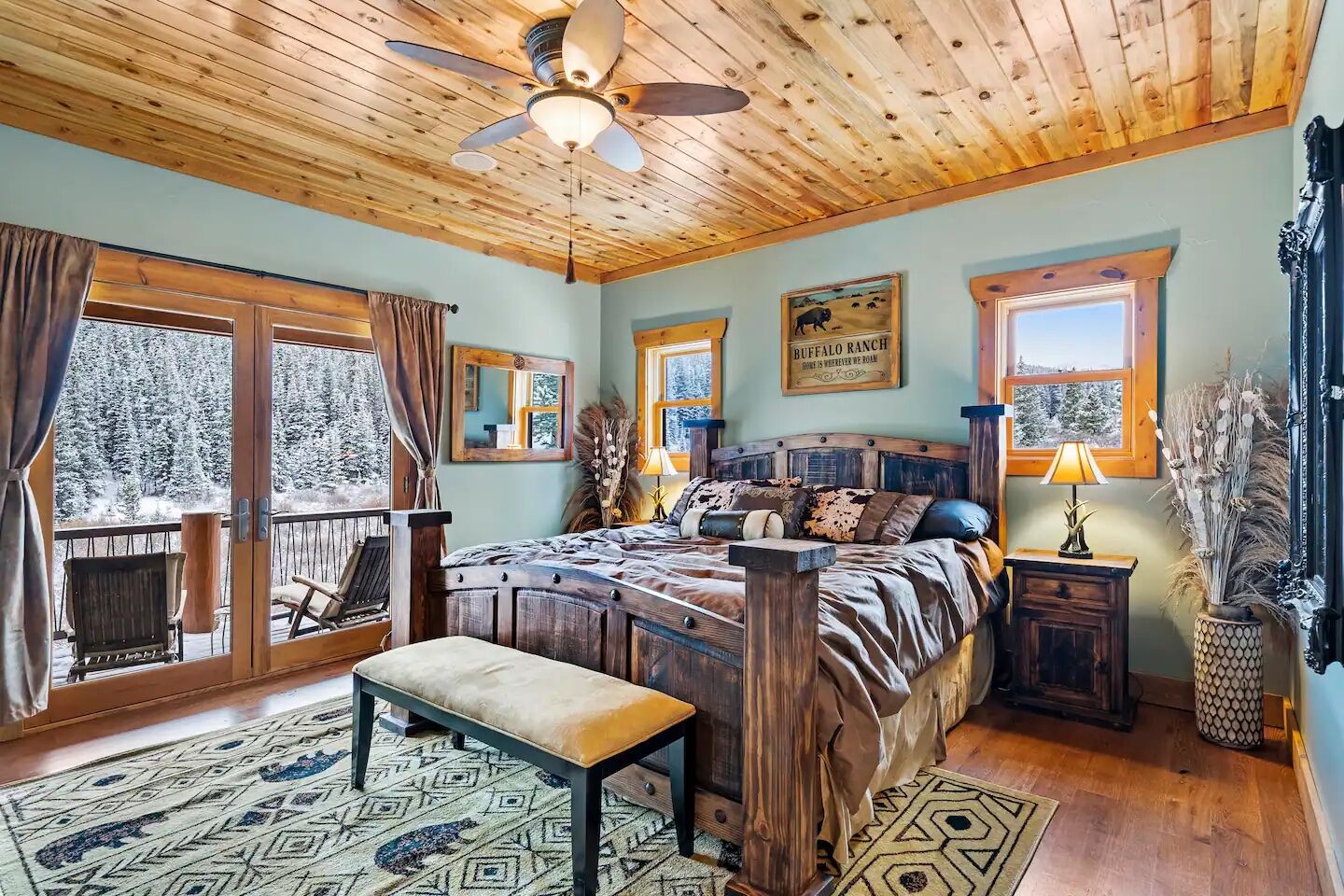 Dogs with a head for heights can share the fun at this pet-friendly Top of the World Airbnb cabin tucked away in a copse with views over Pike's Peak and Pennsylvania Mountain. Interiors are outfitted with plush furnishings and lavish bathtubs. Soak up the scenery from the hot tub, shoot pool on the billiards table, and huddle up around the fire pit for evenings of s'mores and story-swapping.
Fourteen guests, five bedrooms
Price: $849 per night
Pristine Camps Suite Exclusive – Salinas Grandes, Salta Province, Argentina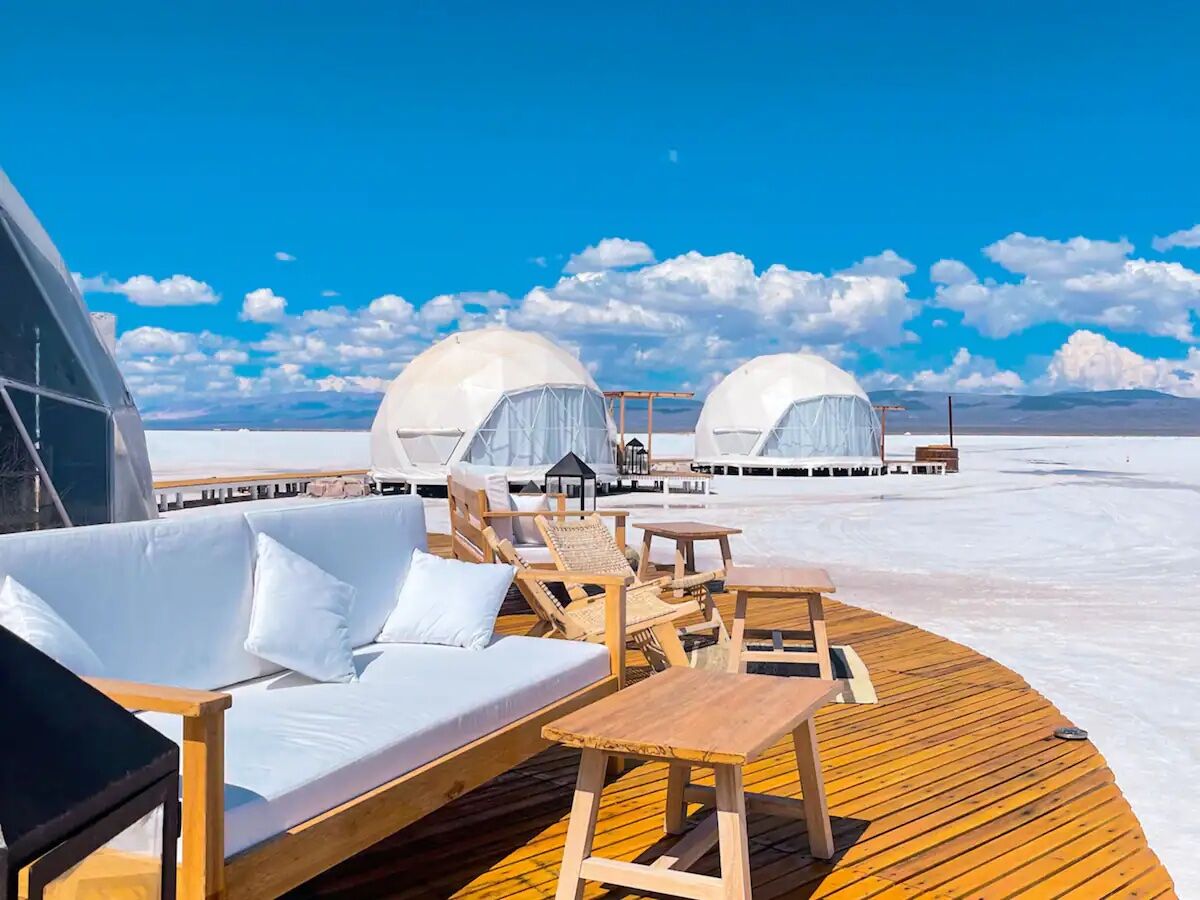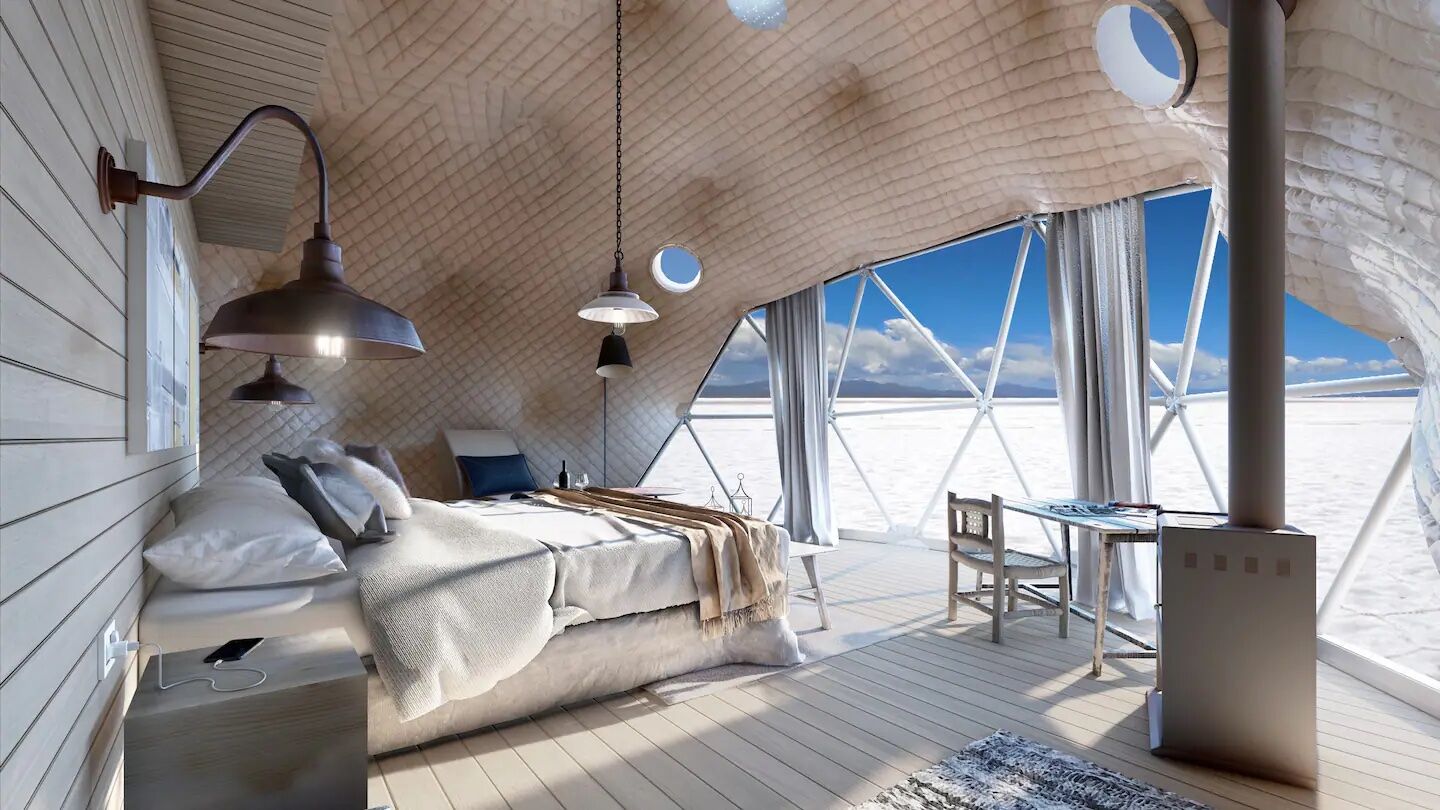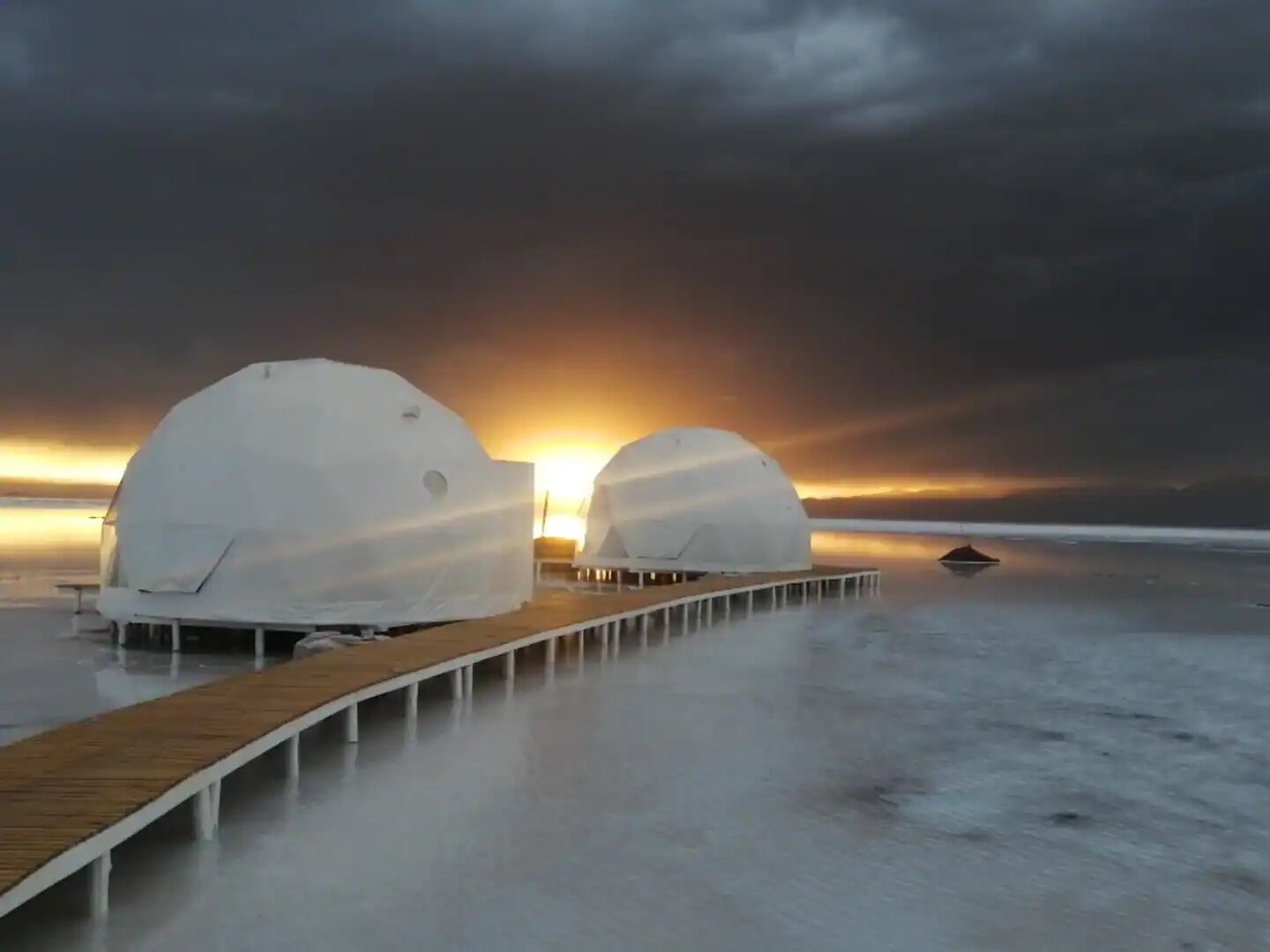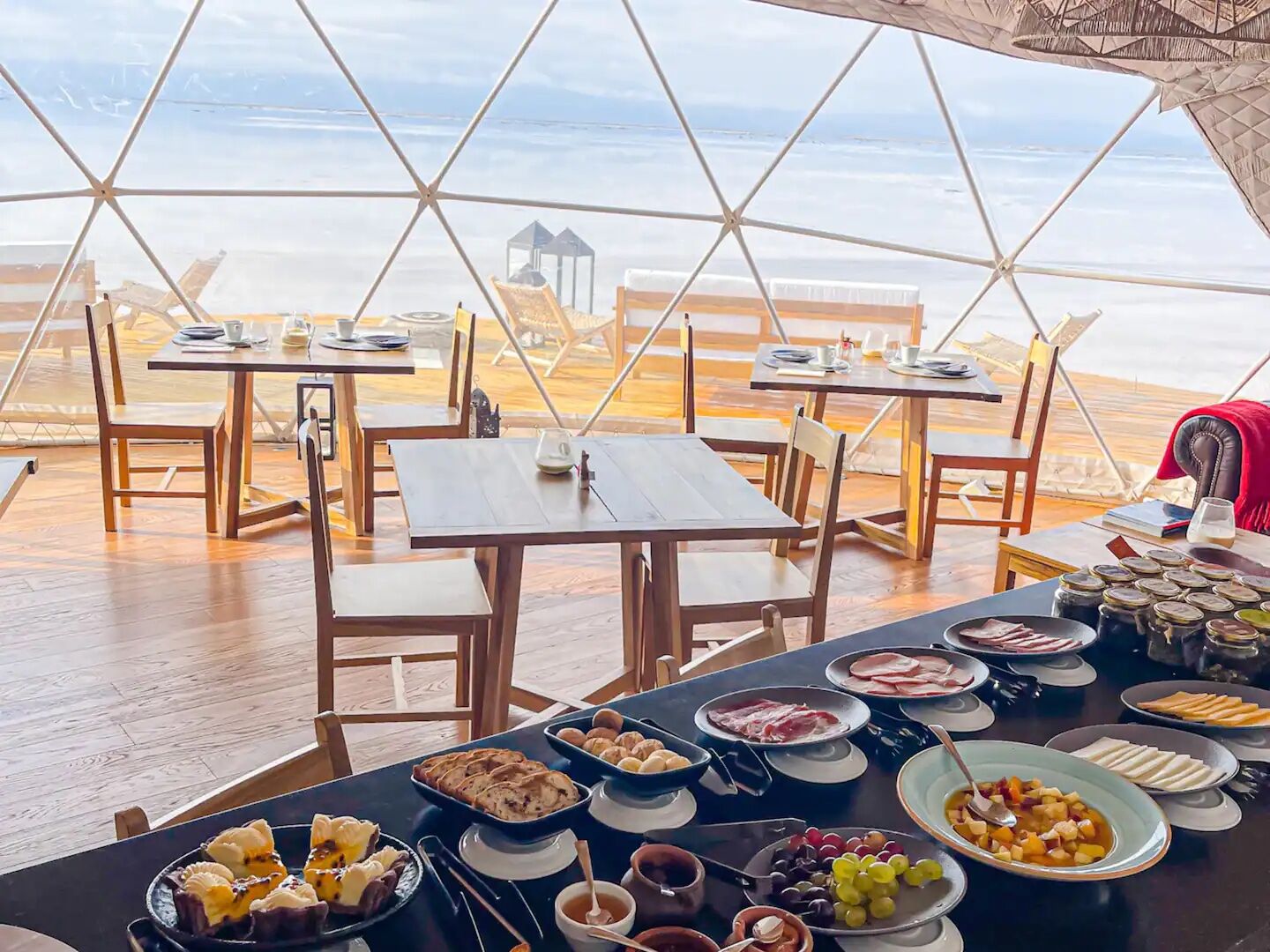 Sitting extremely pretty at 11,185 feet, this luxurious Top of the World Airbnb in Northern Argentina floats above the Great Salt Flats. Each deluxe dome is fitted with its own bathroom and terrace with views stretching across the blinding salt pans as far as the Andes. A full gastronomic and adventure experience, your reservation includes transfers in and out of the isolated camp and a gourmet breakfast.
Four guests, two bedrooms
Price: $1,644 per night
House in the woods – Naucalpan de Juárez, Estado de México, Mexico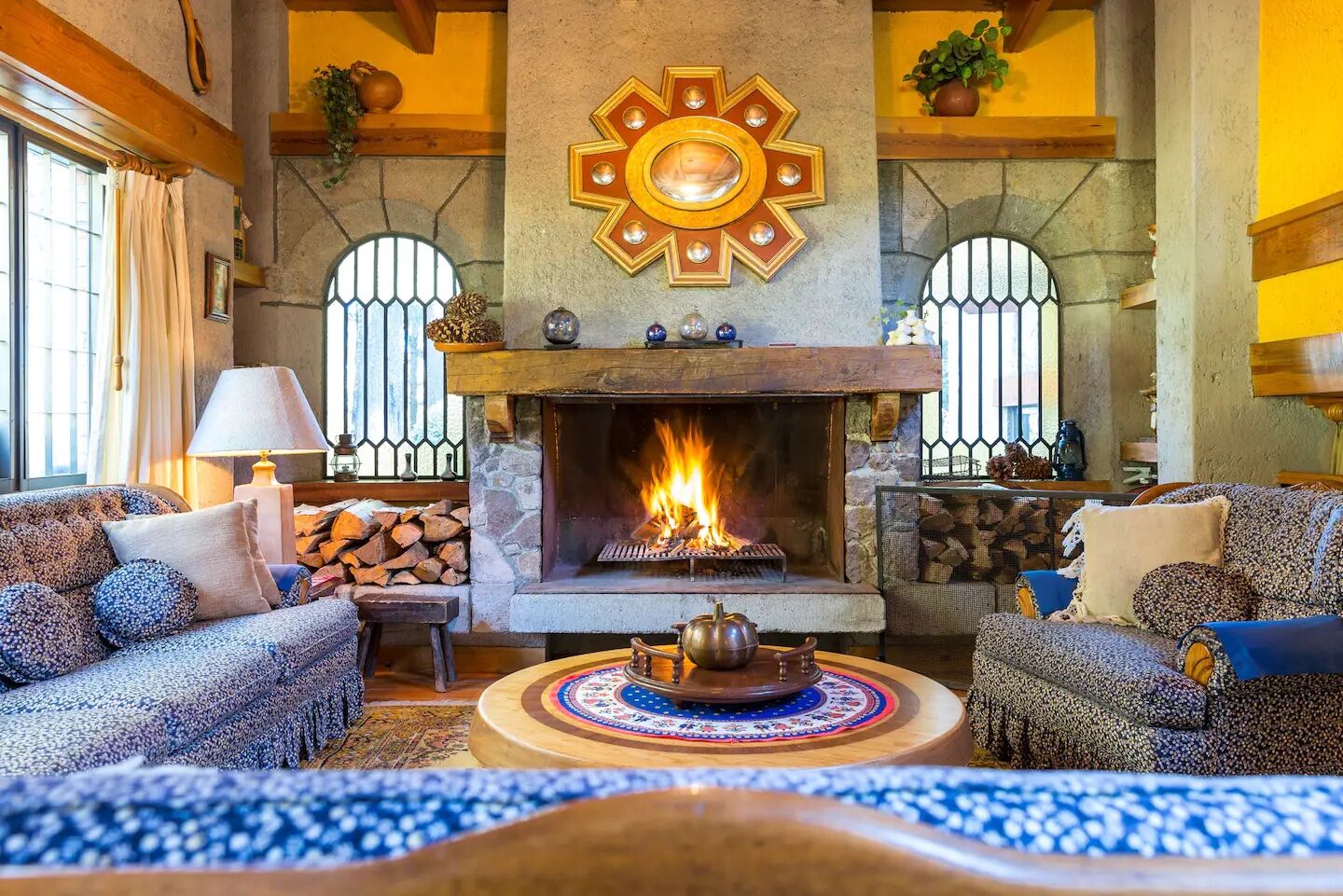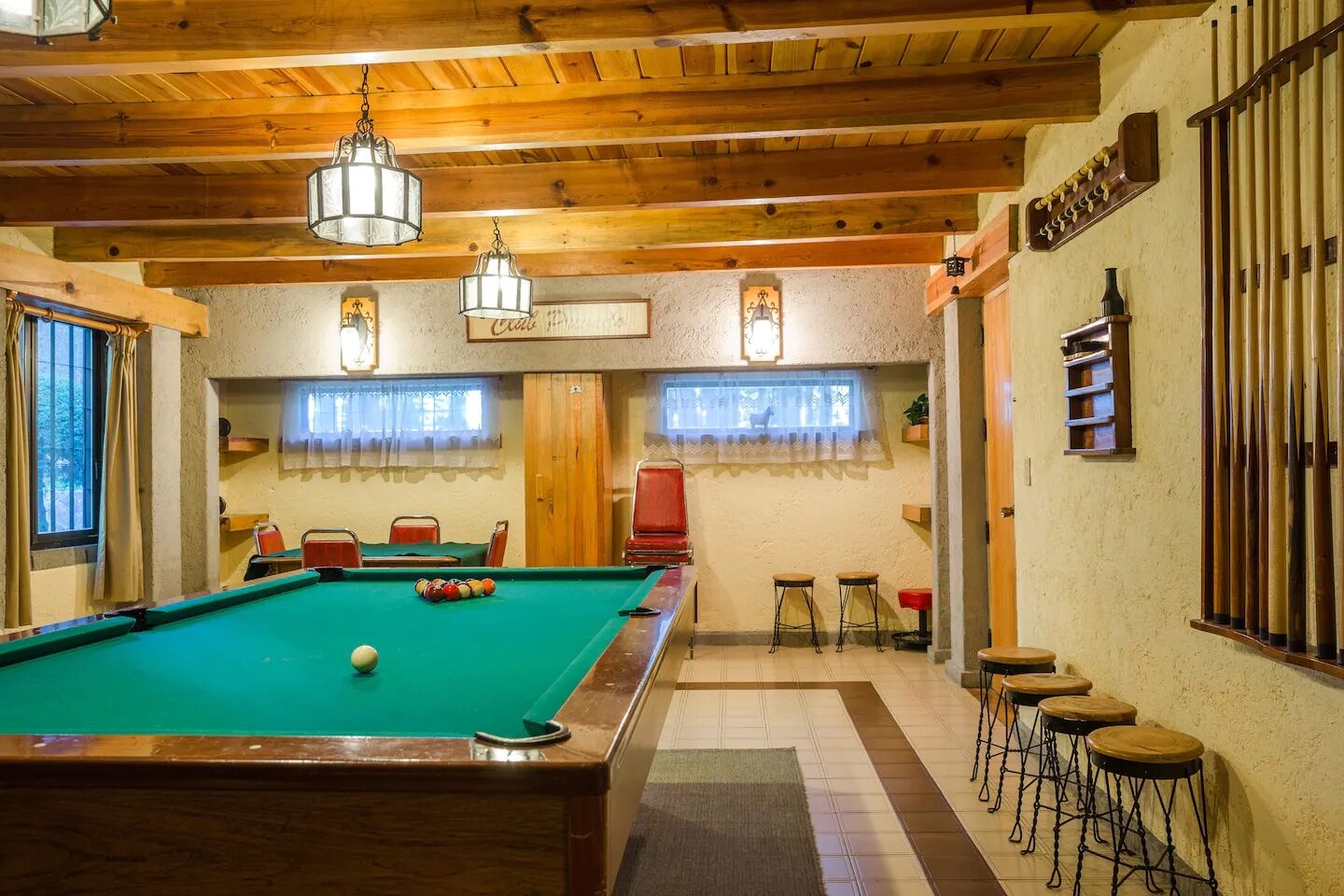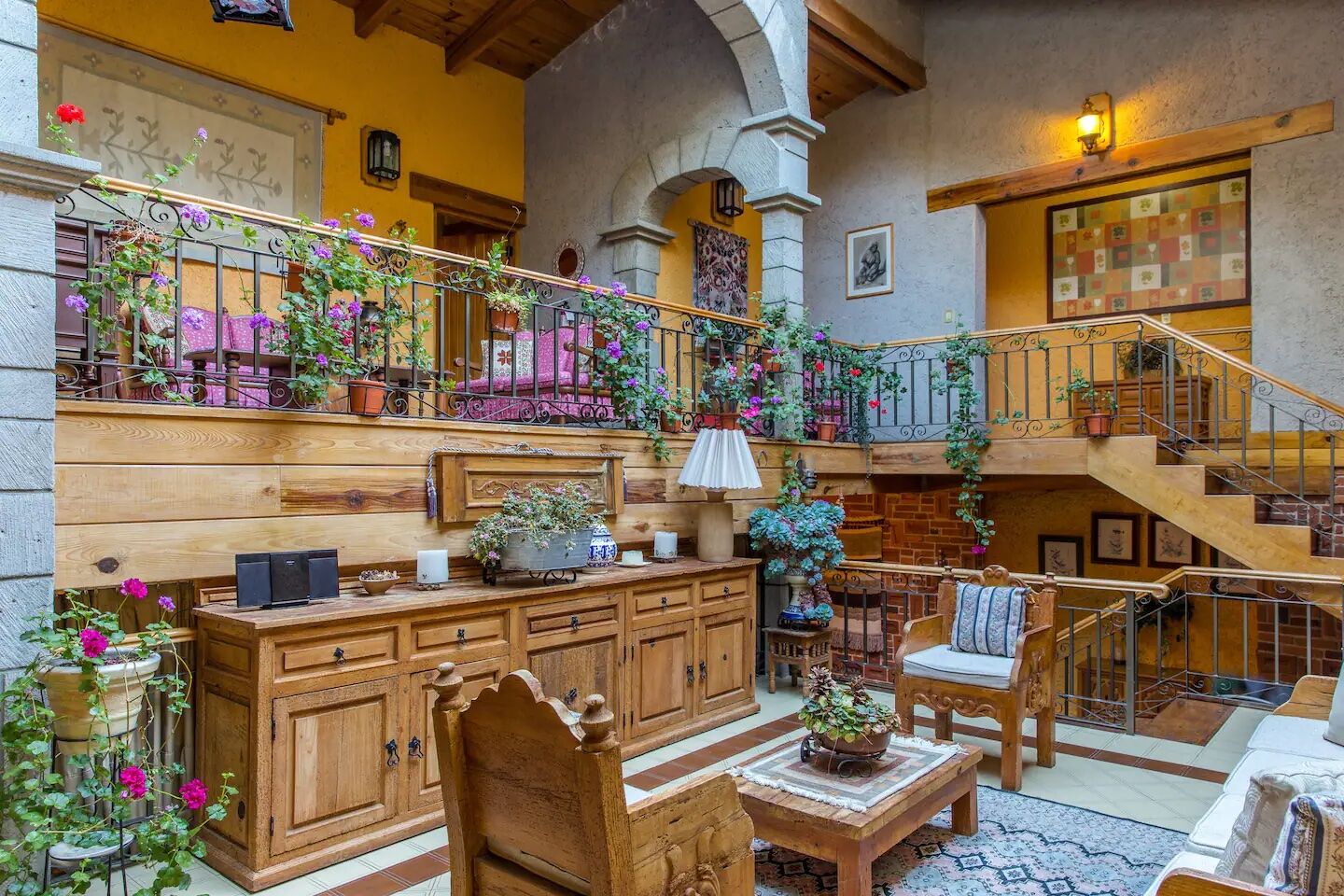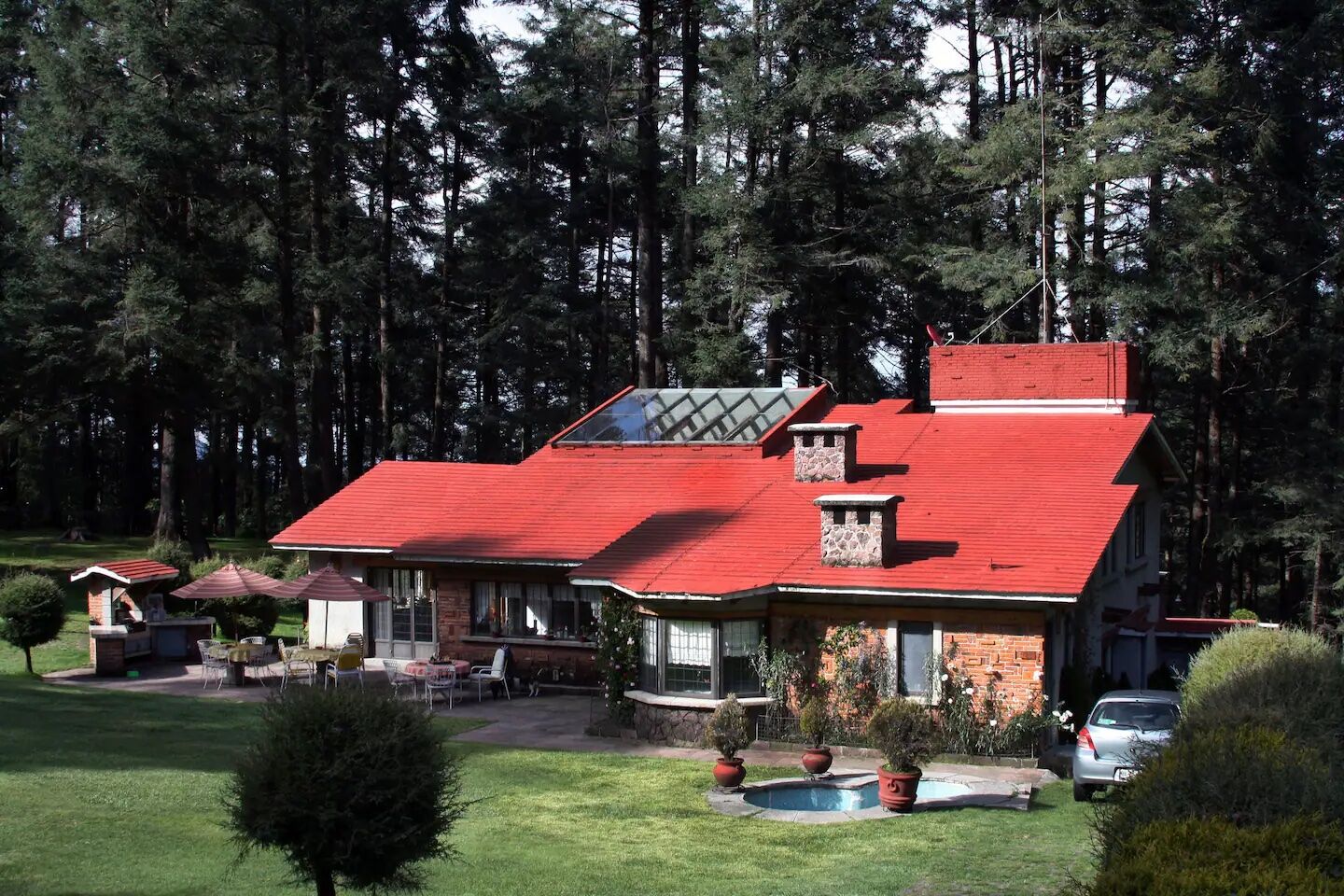 Slow the pace and catch your breath 10,830 feet above the dense swathe of forest rising west of CDMX. Interiors are cozily appointed with natural linens and lots of wood, creating that true 'cabin in the woods' vibe. A billiards table will keep the boredom at bay while you have a seemingly endless sprawl of private gardens and woodland to explore, complete with a barbecue with a terrace.

Sixteen guests, five bedrooms
Price: $267 per night