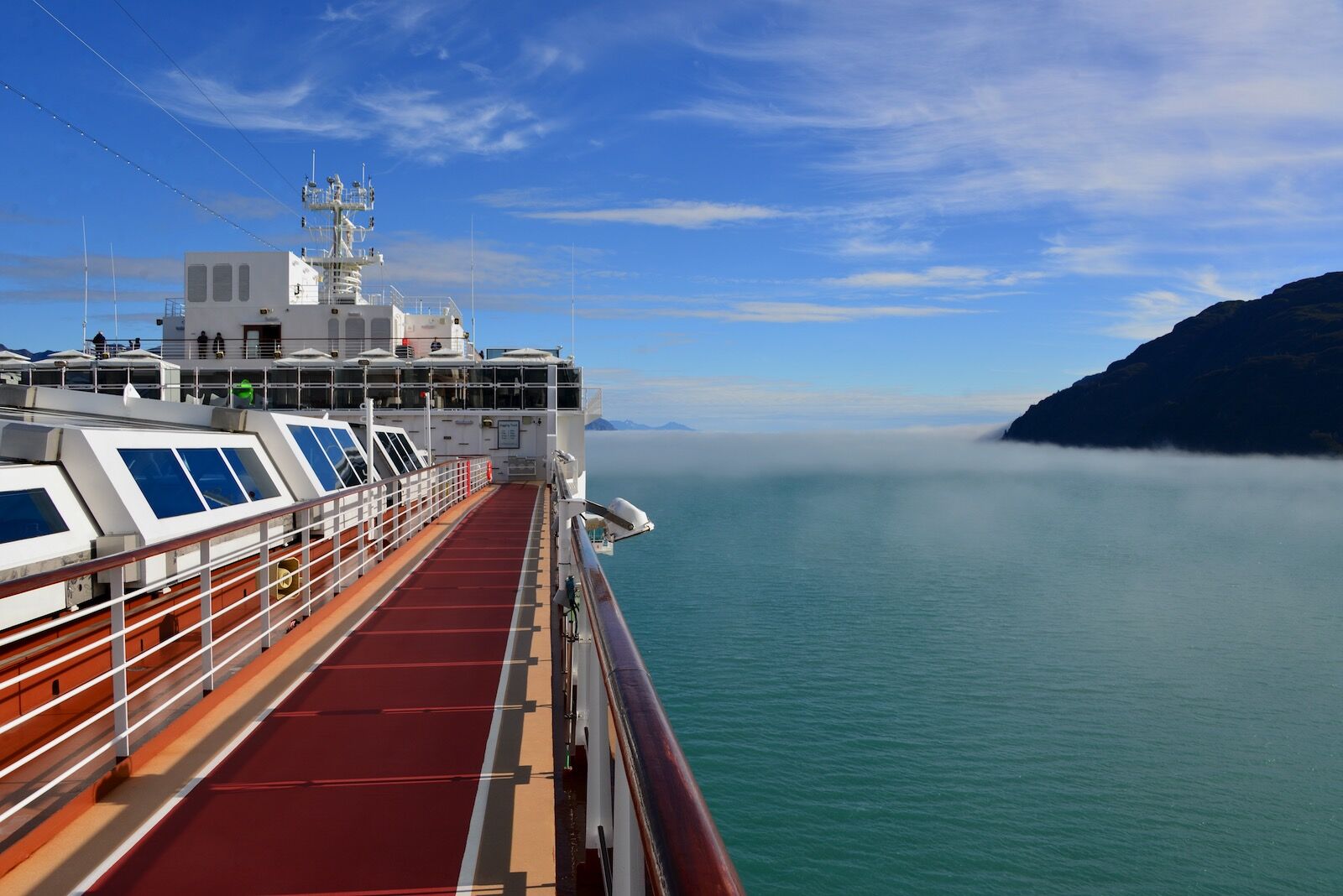 Cruises can have a bad rap in certain circles. They're labeled as for the olds, the buffet-obsessed, and those who are too lazy to plan an itinerary of their own. Intrepid travelers love to turn their noses up at cruises, as if you're not really traveling if you don't sleep on an airport's dirty carpet or endure bumpy bus rides. But there's no shame in enjoying comfort and relaxation while seeing the world, and cruising is not all about eating average food, sitting poolside, and visiting the most touristy of tourist attractions when at port. Cruises are for everyone and can be customized to suit every traveler, whether they venture out for food, the outdoors, culture, or just a family escape.
I never thought I would enjoy a voyage on a large ship with over 2,500 other passengers, but my recent trip on Holland America's Koningsdam from Vancouver to Alaska proved me wrong. It was one of the best trips of my life. Taking a Holland America Alaska cruise will not make you lose travel street cred, it'll open up your mind to a way of traveling that can be unbelievably fun.
---
---
Holland America Alaska cruise food
Yes, there is a buffet section on Holland America's Koningsdam, but the Lido Market, as it's named, is not the only place to eat on board. Also, it's a lot more than a free-for-all spread of cold cuts. Like the name indicates, it works like a market, with stalls for each type of food on offer. There's a bread station with a large variety of baked goods, a salad section with a selection of crudités, a dessert and ice-cream stand, a carved meat counter, etc. The choice is impressive and appetizing. It's not a self-serve buffet — trained staff manage each station, take orders, and hand out the food. The Lido Market is open for all three meals, but you don't have to have any of them there.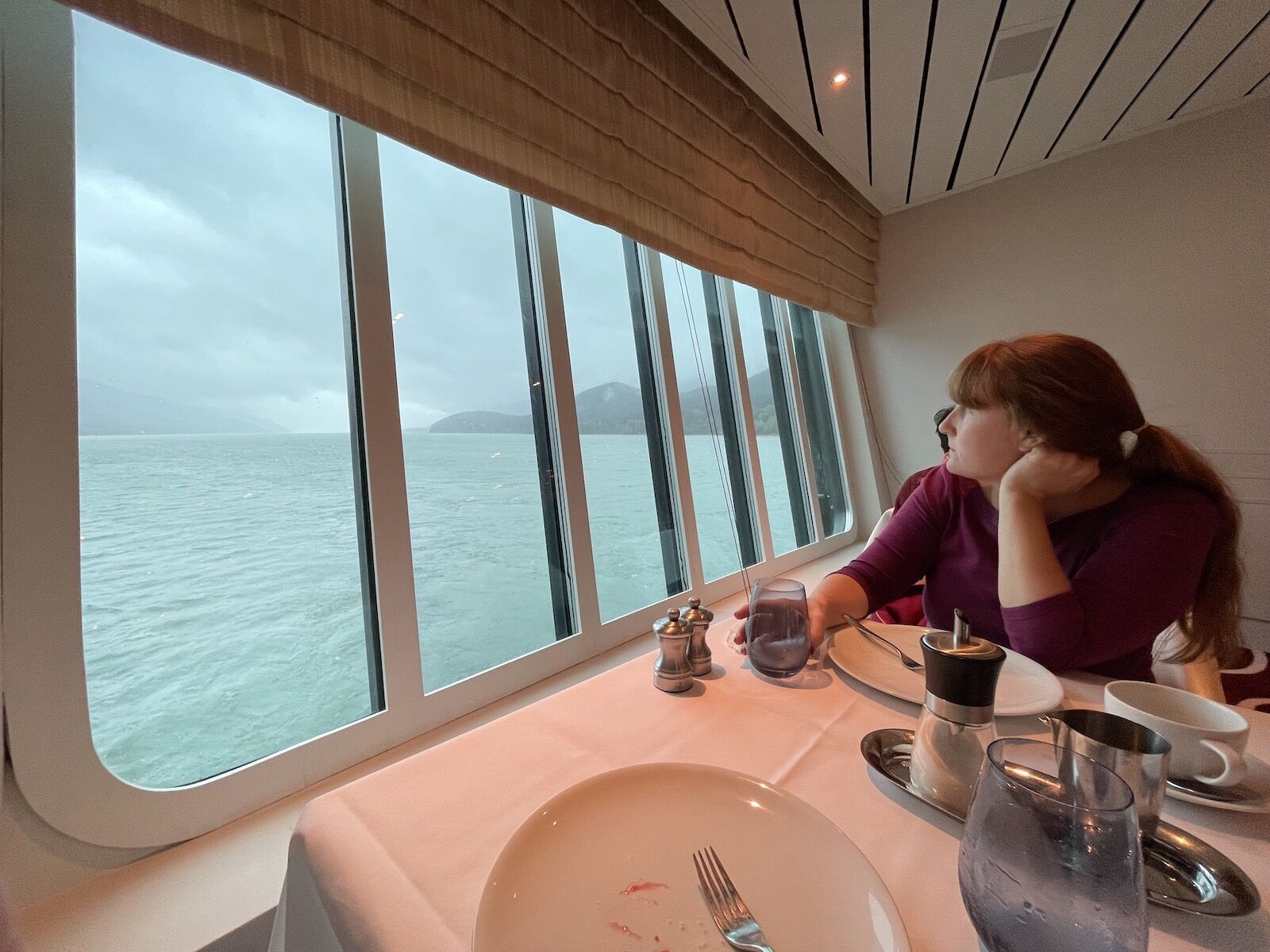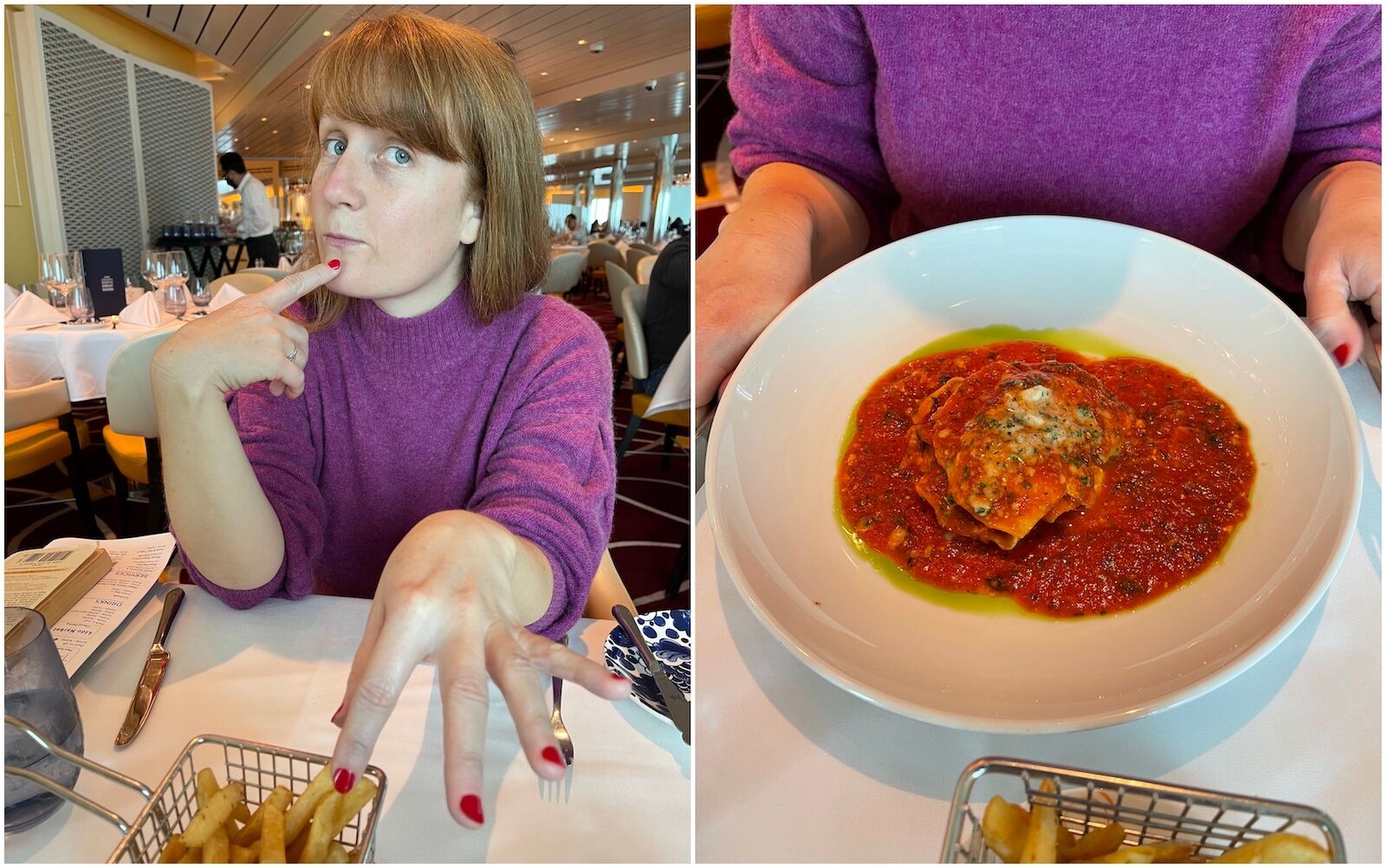 Instead of going to the Lido Market, passengers can go to the main dining room for breakfast, lunch, and dinner and have a sit-down meal with a different menu every day. The dining room is fancy affair, with grand decor and white-shirted staff trained in hospitality. The choice is more limited than at the Lido Market, but the food is of higher quality and the atmosphere is a lot more quiet and fancy. Your chair is pulled out for you and your napkin placed on your lap before you are given the menu. There's no extra charge for choosing to eat your meal at the dining room instead of the Lido market. It's only a matter of preference.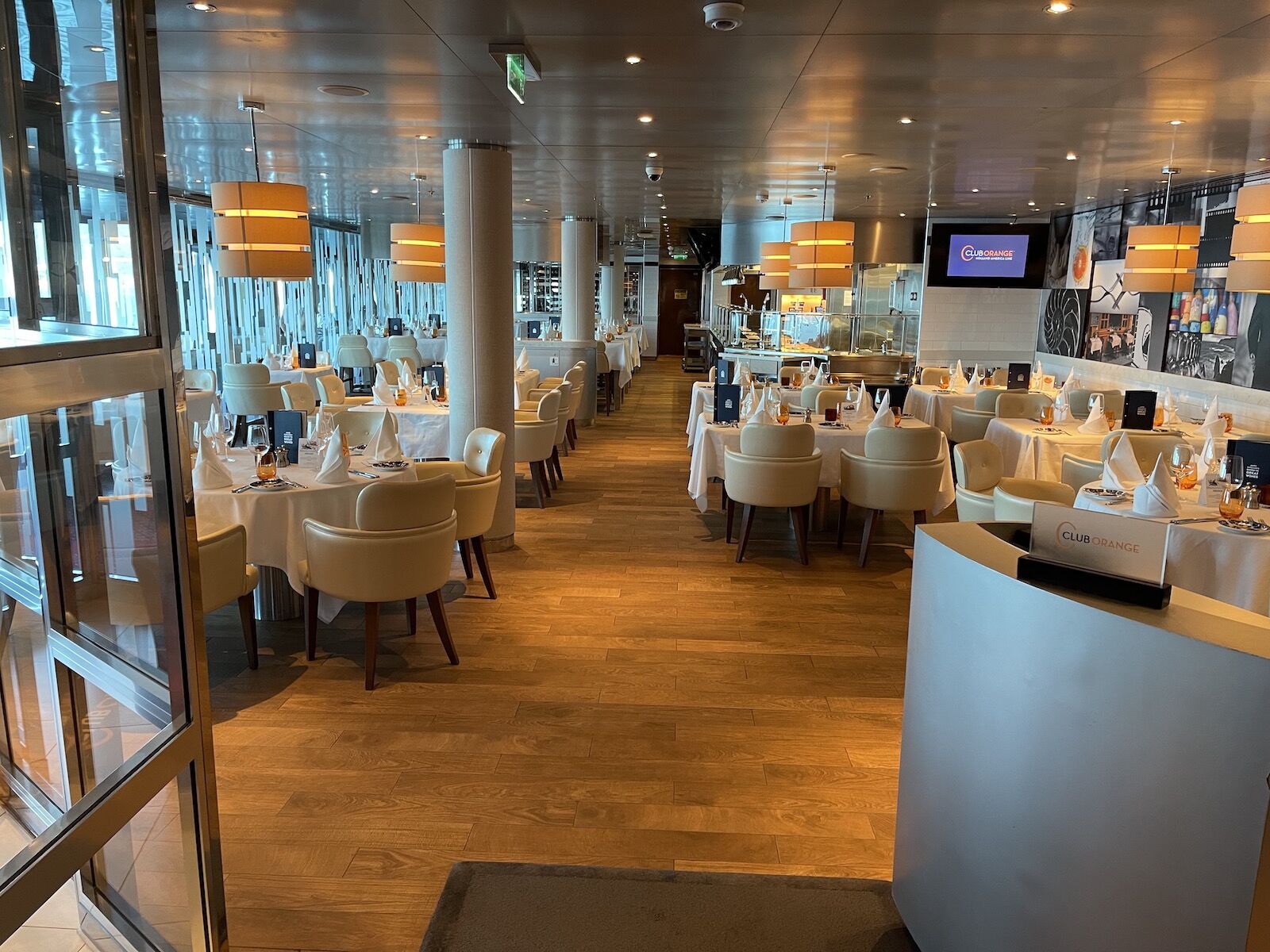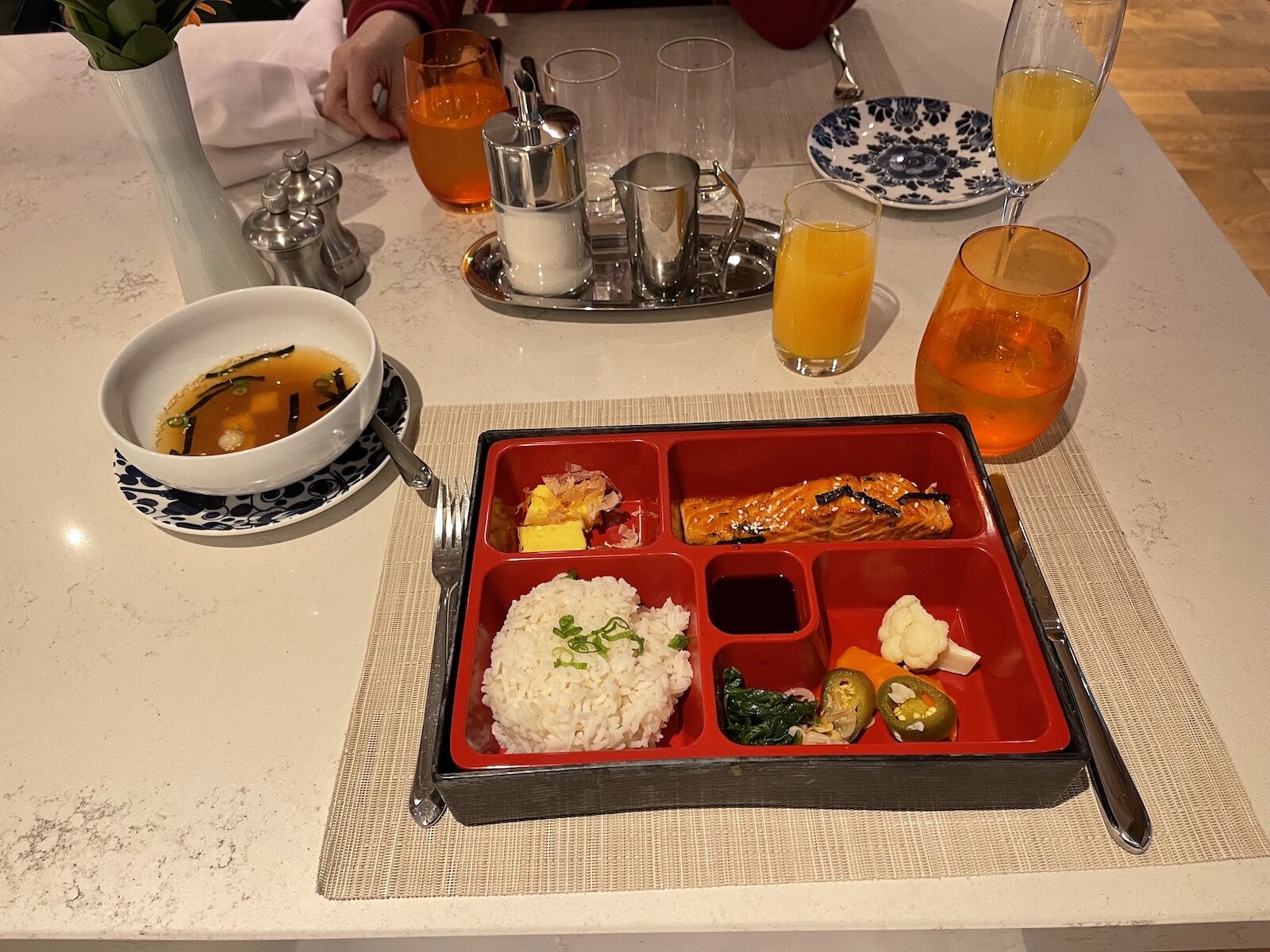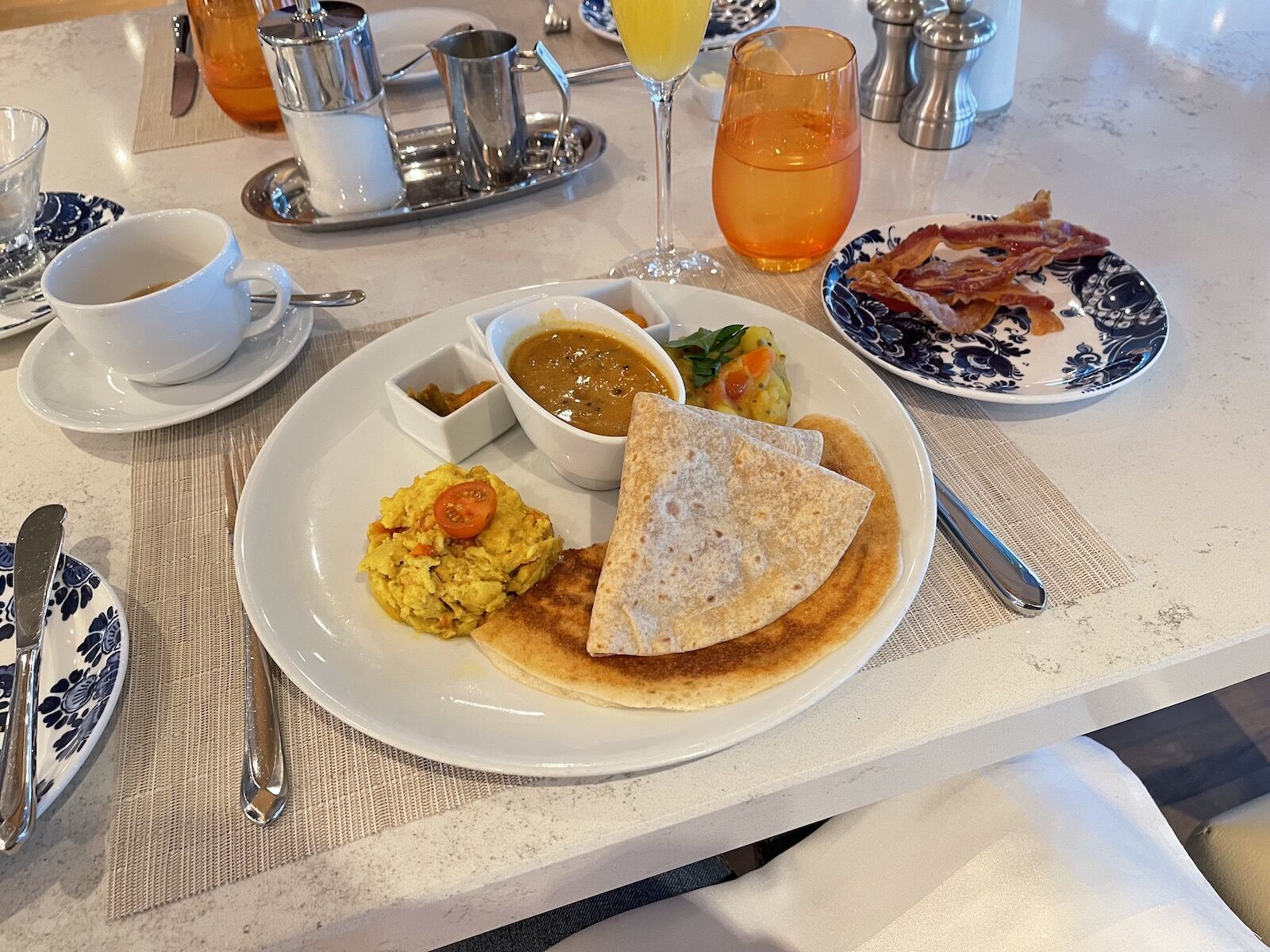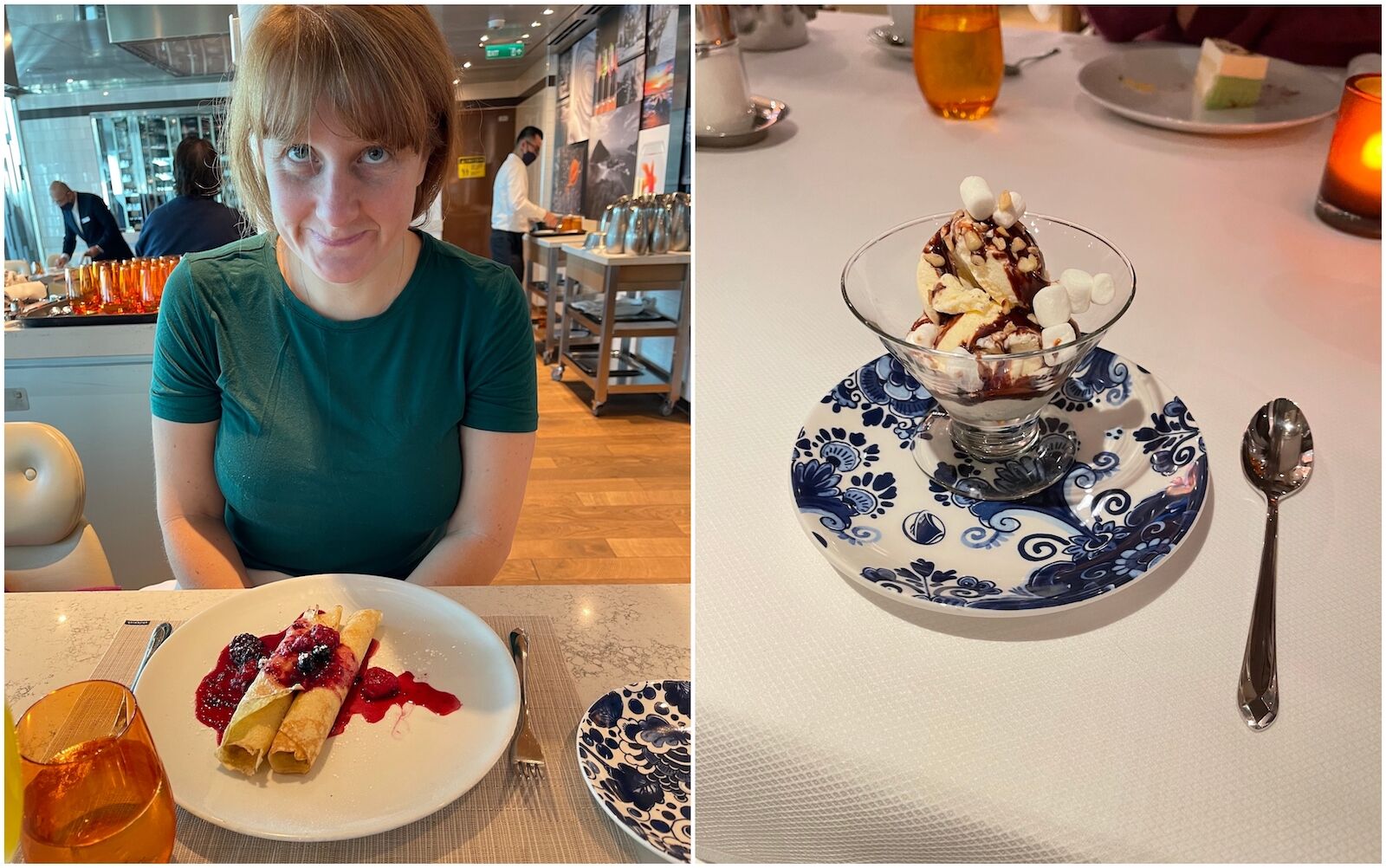 Passengers, like me, who paid for Holland America's Club Orange package ($175 per person for the entire length of the sailing), have access to an entirely separate, and much more intimate, restaurant for breakfast and dinner (lunch is served in the main dining room). There's a new menu every day and you can choose whatever you want from it. The food is high-end and so is the exceptional staff. There's unlimited freshly squeezed orange juice and mimosas every morning, as well as a range of baked goods and delicious breakfast items like Swedish pancakes, fruit, French toast, Japanese-style bento boxes, and more. Dinner at the Club Orange dining room was just as indulgent, with three-course meals I'm not going to forget any time soon.
There are specialty restaurants on every Holland America ship heading to Alaska. On the Koningsdam, there were five: The Pinnacle Grill (steak house), Canaletto (Italian fare), Tamarind (Southeast Asian cuisine), Nami Sushi, and Rudi's Sel de Mer (seafood), all of which are at an additional cost. I tried the Pinnacle Grill on the first night and had the most delicious mushroom soup I've ever tasted while my partner tried "the largest steak at sea": a 36-ounce Tomahawk bone-in ribeye.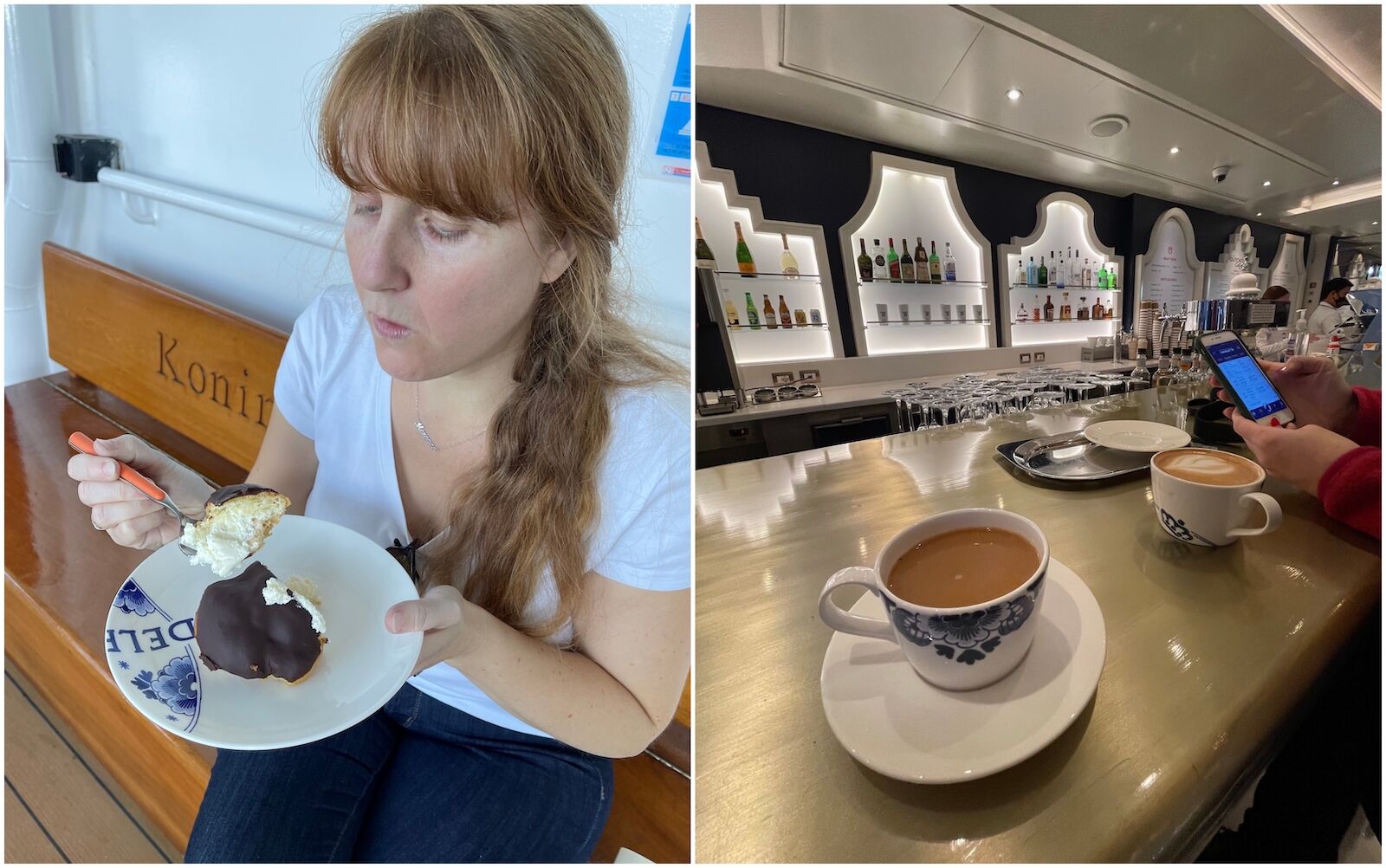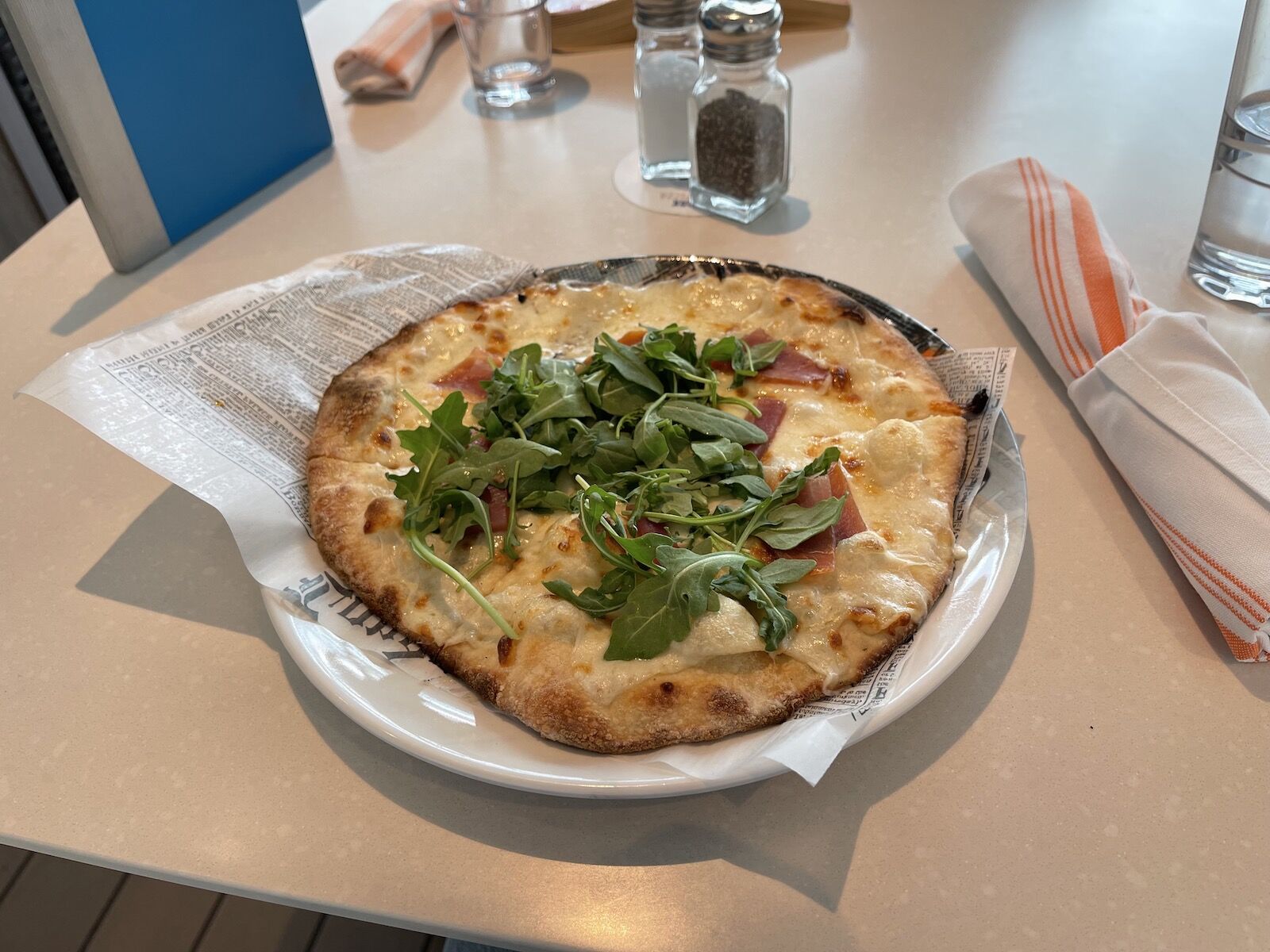 If it's a Dutch treat you're after in a nod to the cruise line's origins, the Grand Dutch Café (available on the Koningsdam, the Nieuw Statendam, and the Rotterdam) serves Dutch spirits like genever and advoccaat, and snacks like bossche bollen (dough filled with whipped cream and covered in Chocolate). Pizzas, hot dogs, fries, and burgers can be had at the Dive-In or the New York Pizza stands.
Holland America Alaska cruise for the outdoor adventurers of all levels
The choice of shore excursions on Holland America Alaska cruises is vast, and most are outdoors focused so you can fully enjoy Alaska's beauty. The variety of excursions provides all fitness levels with suitable options, from easy to strenuous.
In Juneau, passengers could choose to go whale watching, dog-sledding, biking, zip lining, trekking on a glacier, and more. I'm not particularly fit or outdoorsy, but I chose to embark on a traditional Tlingit-style canoe across Mendenhall Lake while my partner went salmon fishing (a very Alaskan endeavor). In Ketchikan, I went for a nature walk in the Tongass National Forest while my partner went fishing again on a wilderness boat adventure. The options are so varied on Holland America Alaska cruises that even the most athletic and outdoorsy person will find something that fits their need and their interests.
Shore excursions are at an additional cost and some of them are very pricey. Select your excursions as soon as you've booked your cruise to ensure you don't miss out on your activity of choice, but take the time to look at them all carefully. If you can only afford one, make it count.
Holland America Alaska cruise for the culture and entertainment enthusiasts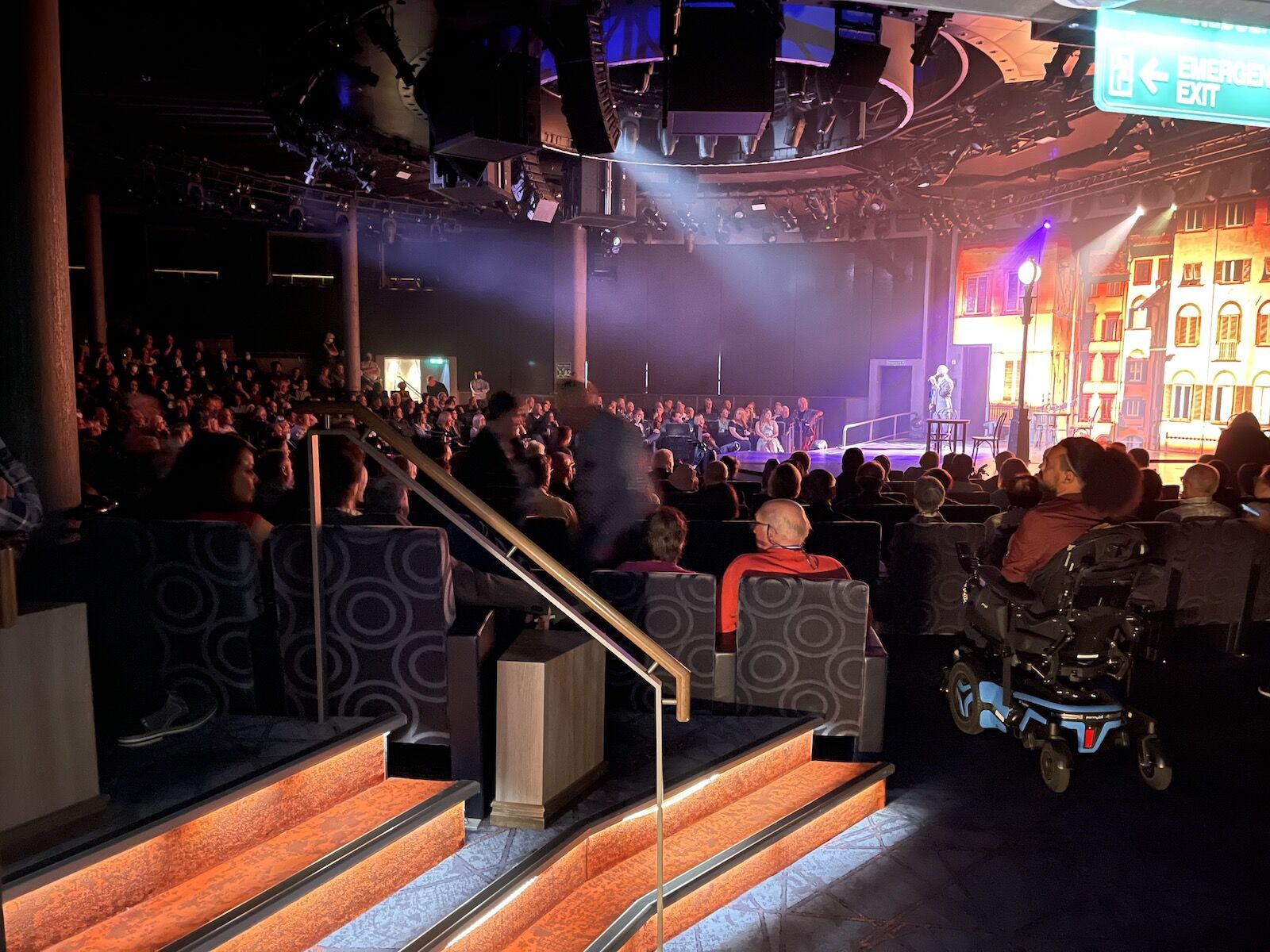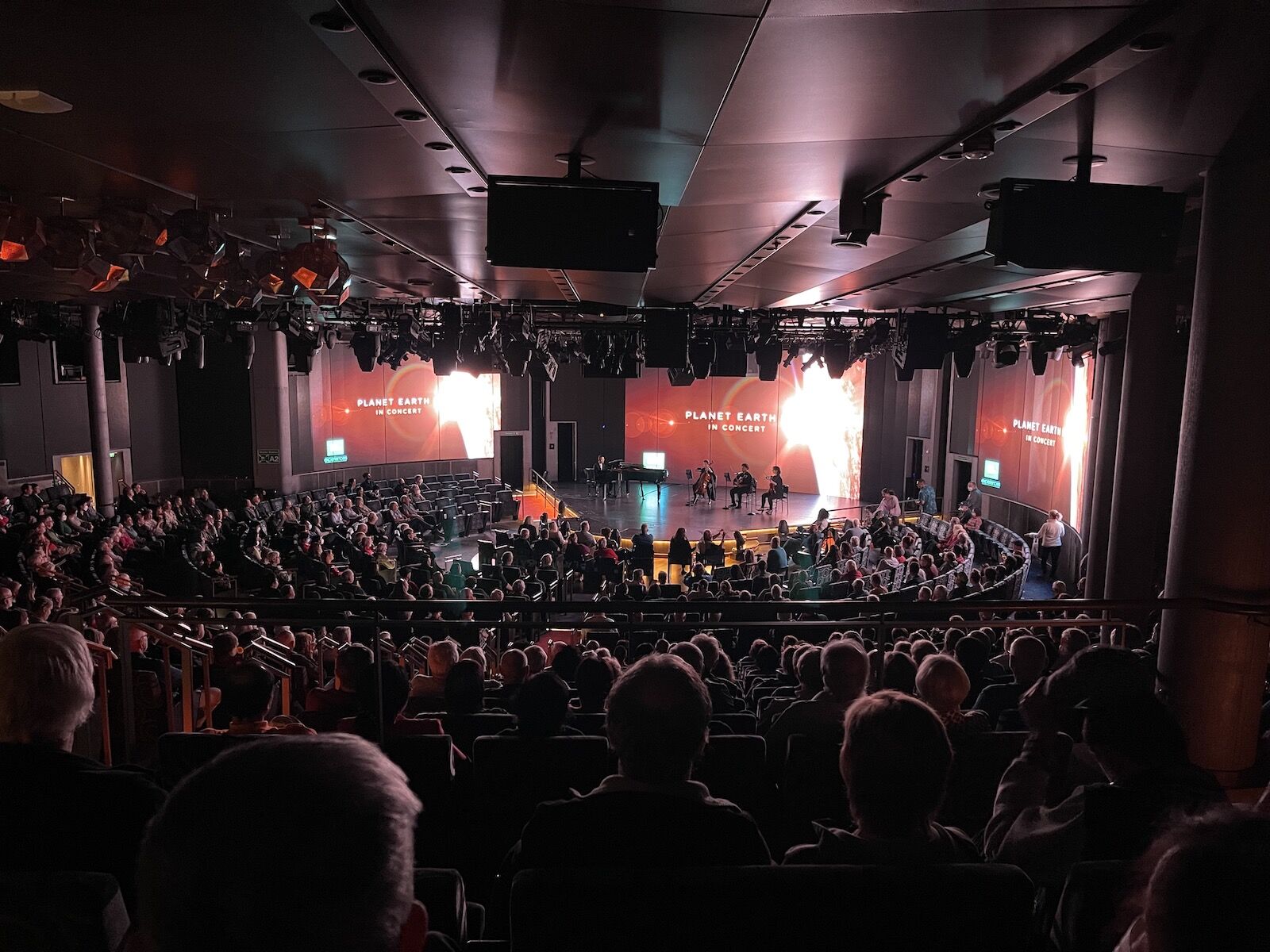 The shore excursions on Holland America's Alaska cruises are not all outdoorsy, many are designed with a focus on history and culture. In every port during my cruise, there were excursions focusing on the story of the gold rush, especially in Skagway where the Chilkoot Trail starts, as well as on Indigenous history and culture with performances and visits to totem parks and museums. But the activities on the ship also provided culture lovers with opportunities to smile.
The musical entertainment on the Koningsdam exceeded my expectations, with a variety of shows each as packed with talent as the next. There were classical music and dance performances, as well as rhythm and blues, rock n' roll, and piano and singing concerts nightly. The musicians gave their all during each show and the crowds responded with applause and hours of dancing and singing-along.
Beyond the music and dancing, movies were shown most nights on the giant screen on the indoor pool deck, and fascinating destination-themed presentations about wildlife, the Iditarod, and more, were peppered throughout the sailing.
Holland America Alaska cruise for travelers with disabilities
While my partner and I are able-bodied, many travelers on our cruise were wheelchair bound. Holland America is determined to make it as easy as possible for those who have mobility issues to travel the world.
On the ship, all performance venues and restaurants are wheelchair accessible, and the elevators, ramps, and wide gangways facilitate the movement of those with disabilities. Most decks are also wheelchair accessible and there are accessible restrooms throughout the ship. There were 27 accessible staterooms on the Koningsdam.
A large number of shore excursions were designed and reserved for people with mobility issues. In Juneau, wheelchair users were able to go gold panning and explore an underground mine, see the Mendenhall Glacier up close, and go whale watching. In Skagway, passengers in wheelchairs could take a drive or train ride to White Pass summit and meet sled dogs. In Ketchikan, a wilderness cruise in Misty Fjords National Monument and attend an Indigenous performance.
Holland America Alaska cruise for the fitness-obsessed and the spa lovers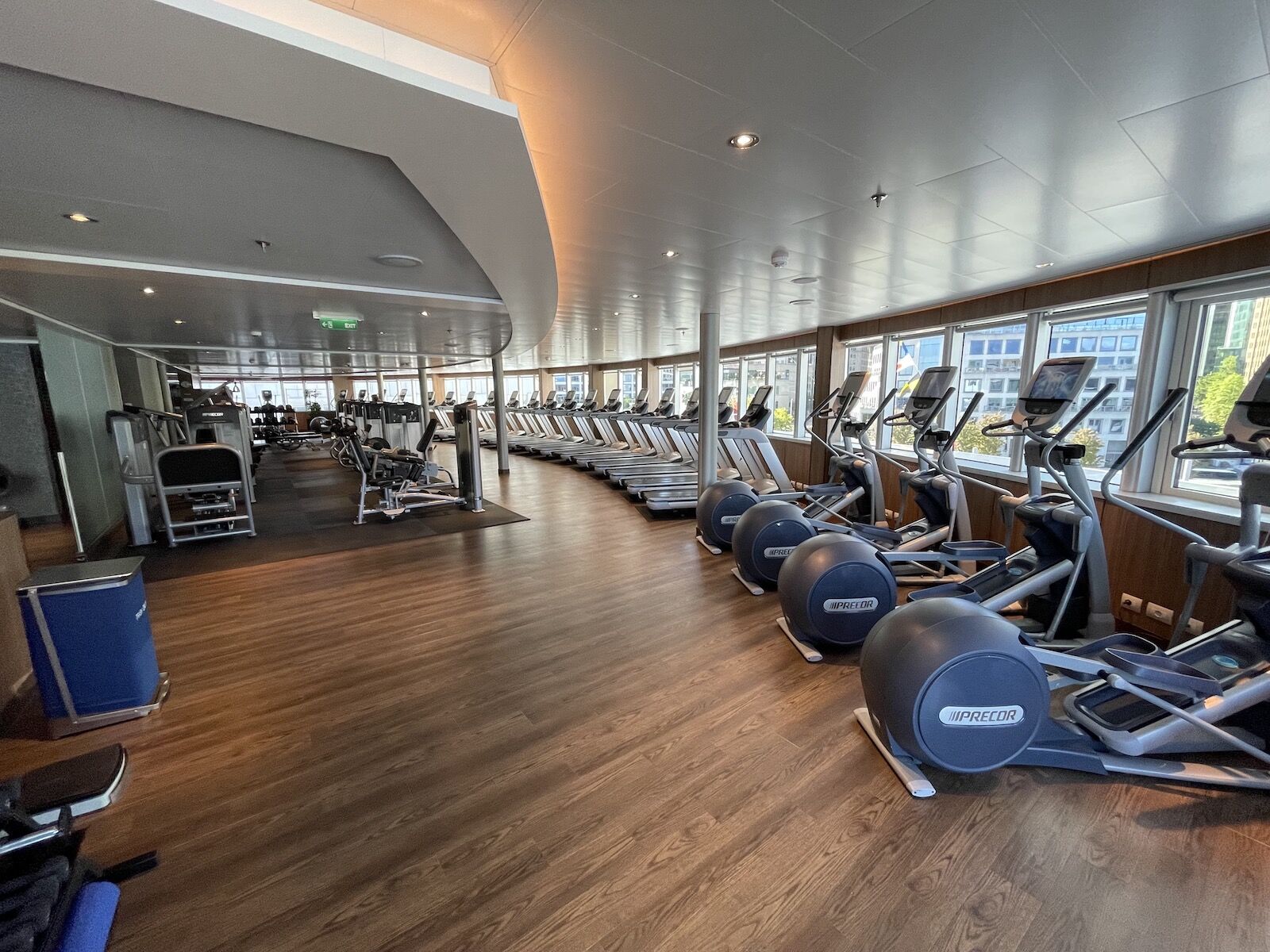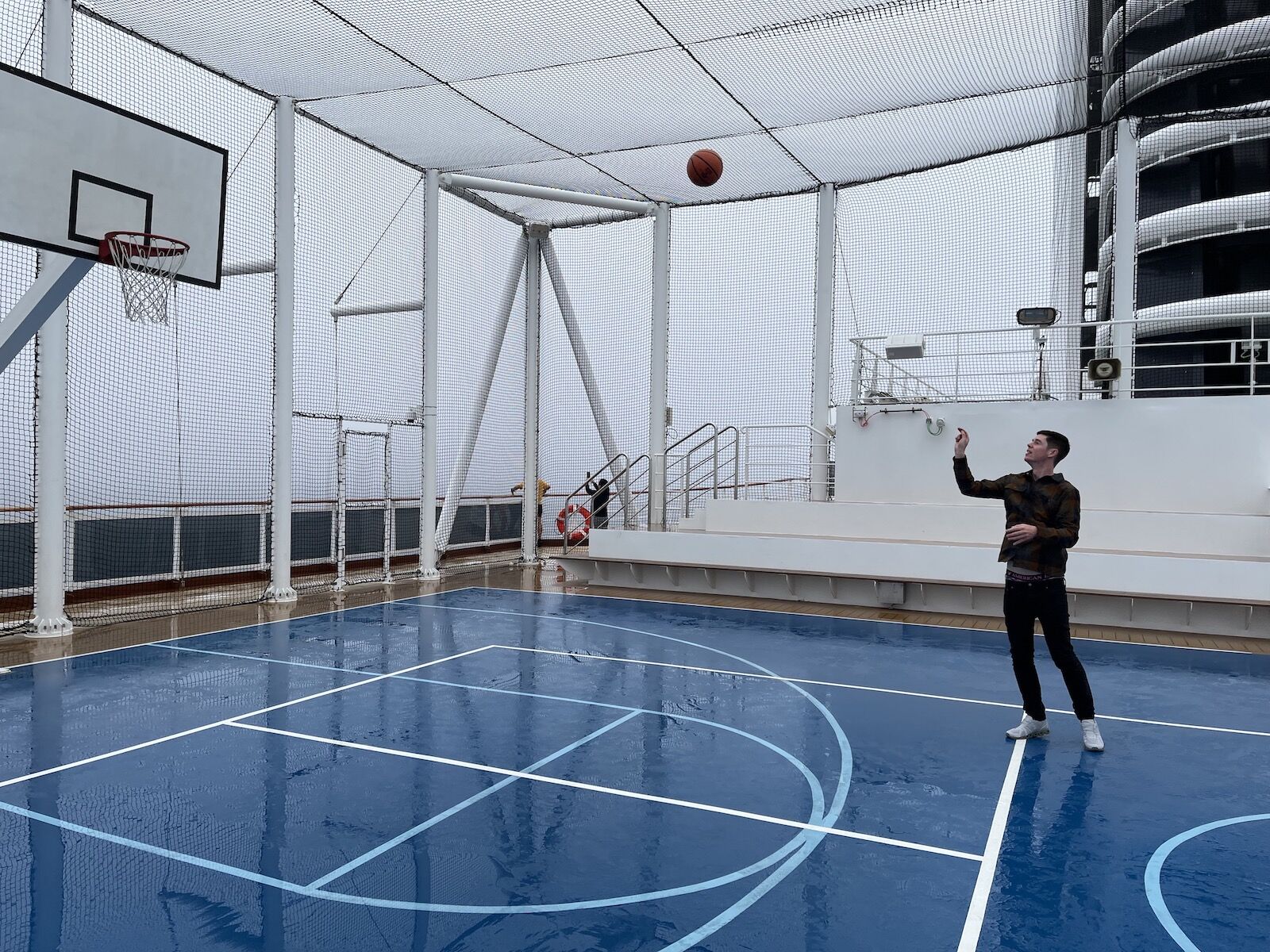 Being on a ship for seven days may not seem like the ideal situation for those who exercise daily when at home, but, in reality, there are many opportunities for the fitness-obsessed to sweat it out. Holland America's ships have huge fitness centers on board with all the equipment you'd find at your own gym and more. Of course, there are also pools for swimming short laps for those who don't mind weaving in between leisure bathers. For those who prefer to exercise in the fresh air, there's a jogging/walking track and a basketball court that can be transformed into a pickleball cpurt. There are also sunrise stretch sessions, abs classes, yoga, Tai Chi, and more organized regularly throughout the week.
On the other end of the spectrum are the spas. On the Koningsdam, the Greenhouse Spa and Salon provides a huge variety of treatments, including massages, while the high-end Greenhouse Retreat allows passengers to fully relax with saunas, steamed rooms, heated lounge chairs, and a hydropool filled with warm sea water. You can purchase a seven-day pass to access the Greenhouse Retreat when you arrive on board for $149, or get a day pass any time during the trip for just $49. Note that access to the Greenhouse Retreat is limited to a small number of people so don't wait until the last minute to get your pass.
Holland America Alaska cruise for families with children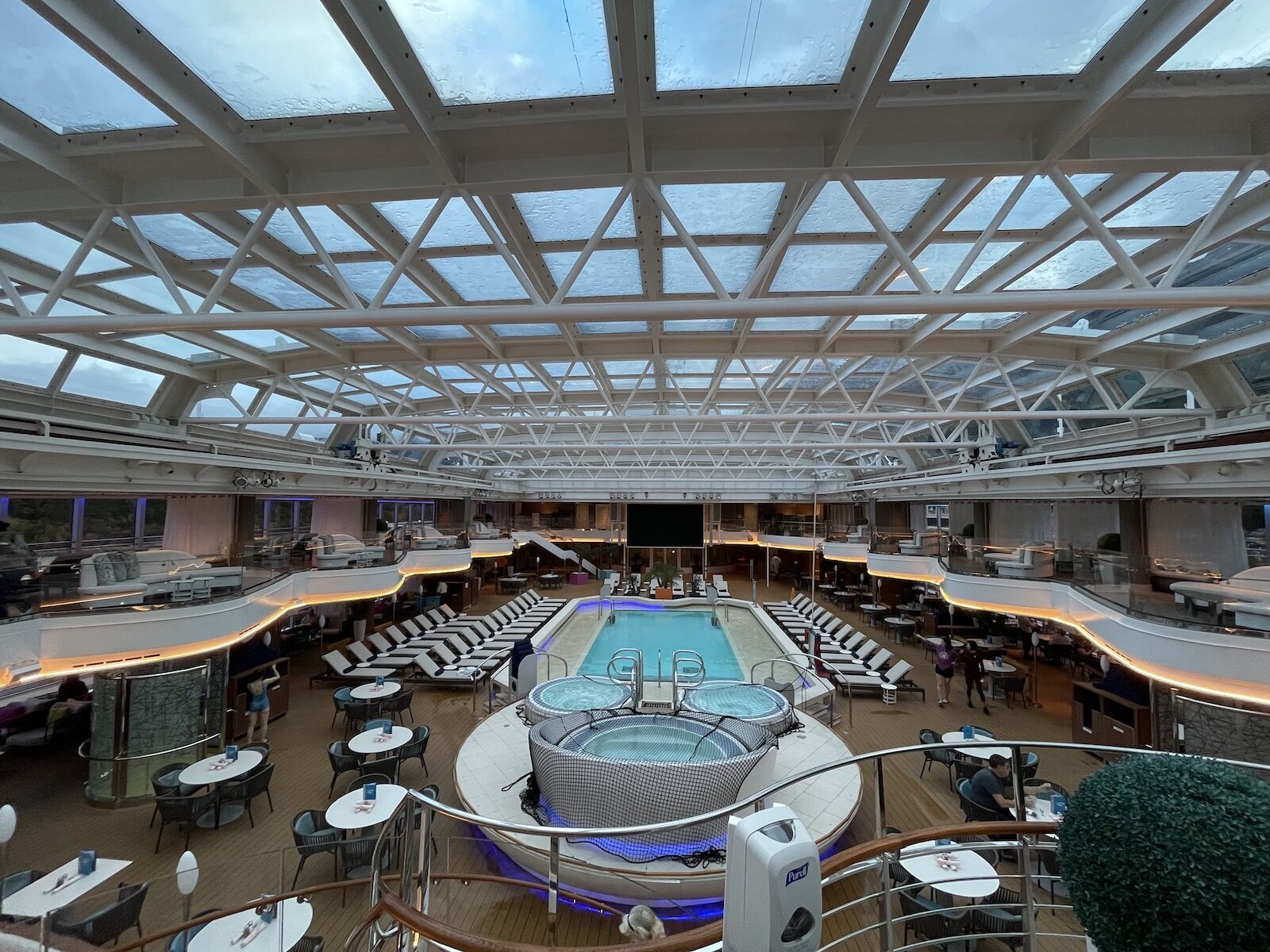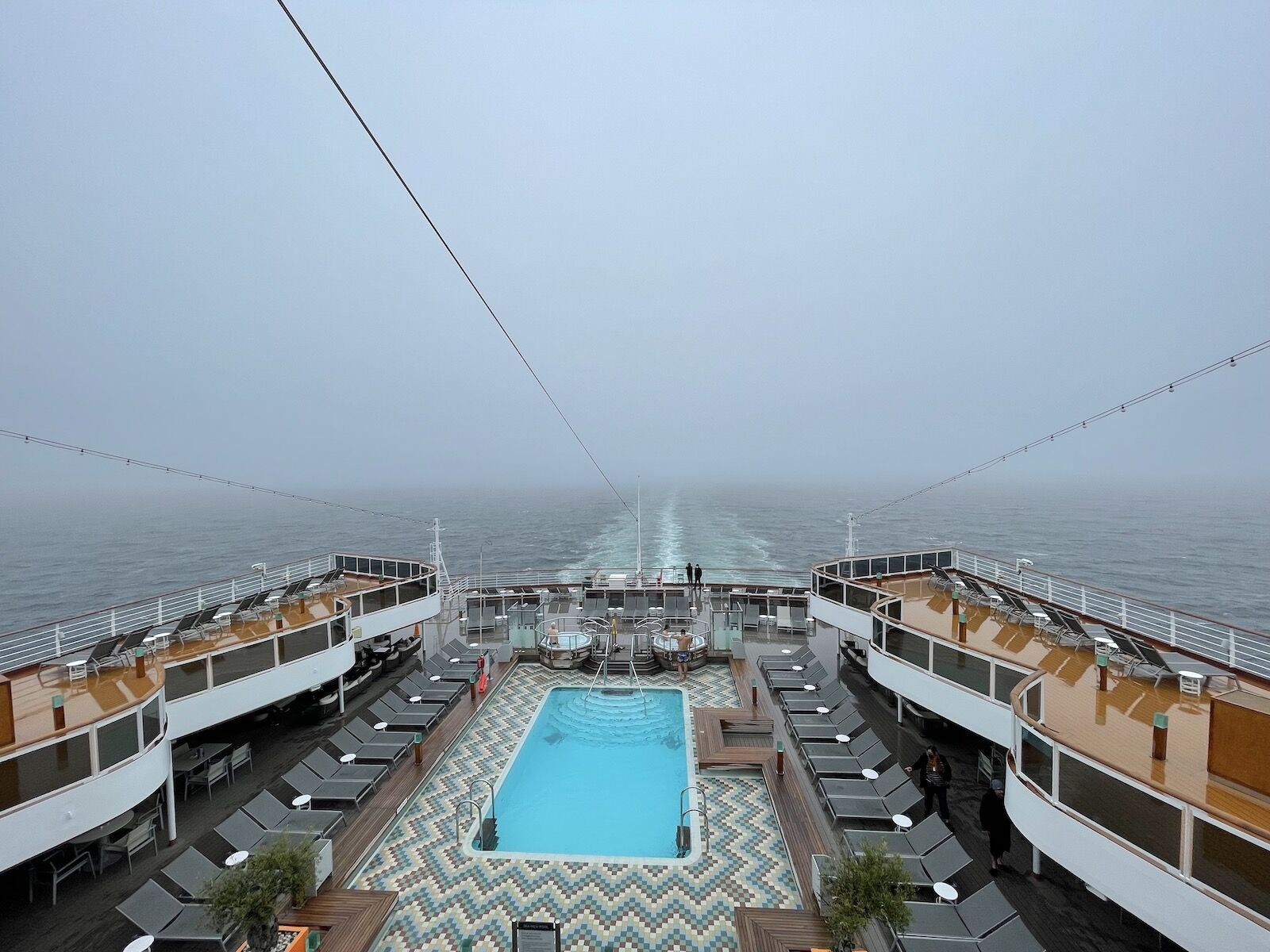 On my Holland America Alaska cruise, there were people of all ages, including families with children from toddlers to teens. Of course, with family-friendly movie nights, pools, and ping-pong tables on board it's easy to keep kids entertained, but Holland America goes one step further to accommodate families with children. Club HAL is an activity and entertainment program for children ages three to 17. Supervised by trained staff, children, including those with special needs, can work on age-appropriate crafts, art, team games, video games competitions, and more. Club HAL is available on nine Holland America ships.
Holland America Alaska cruise for the independent traveler
If you don't want to book an excursion and would rather do your own thing while docked at port, nobody's going to say you can't. You can pack your things for the day and head to town, exploring the area on your own and doing whatever you choose. Granted, the ship doesn't stay in port for more than a day and your time in one place is limited, but if you don't like having things tightly scheduled, you are free to roam. It's not much different than leaving an Airbnb or hotel room for the day and going back to it at night, really.
While on board, it's the same story. You don't have to sit down for dinner, attend the concerts, or listen to the talks. It's your vacation and you can do as you please with your time, whether that means ordering room service for all your meals so you can eat in your own space or read a book in the Crow's Nest lounge at the top of the ship when everyone is dancing the night away downstairs.
Holland America Alaska cruise for the nature-focused travelers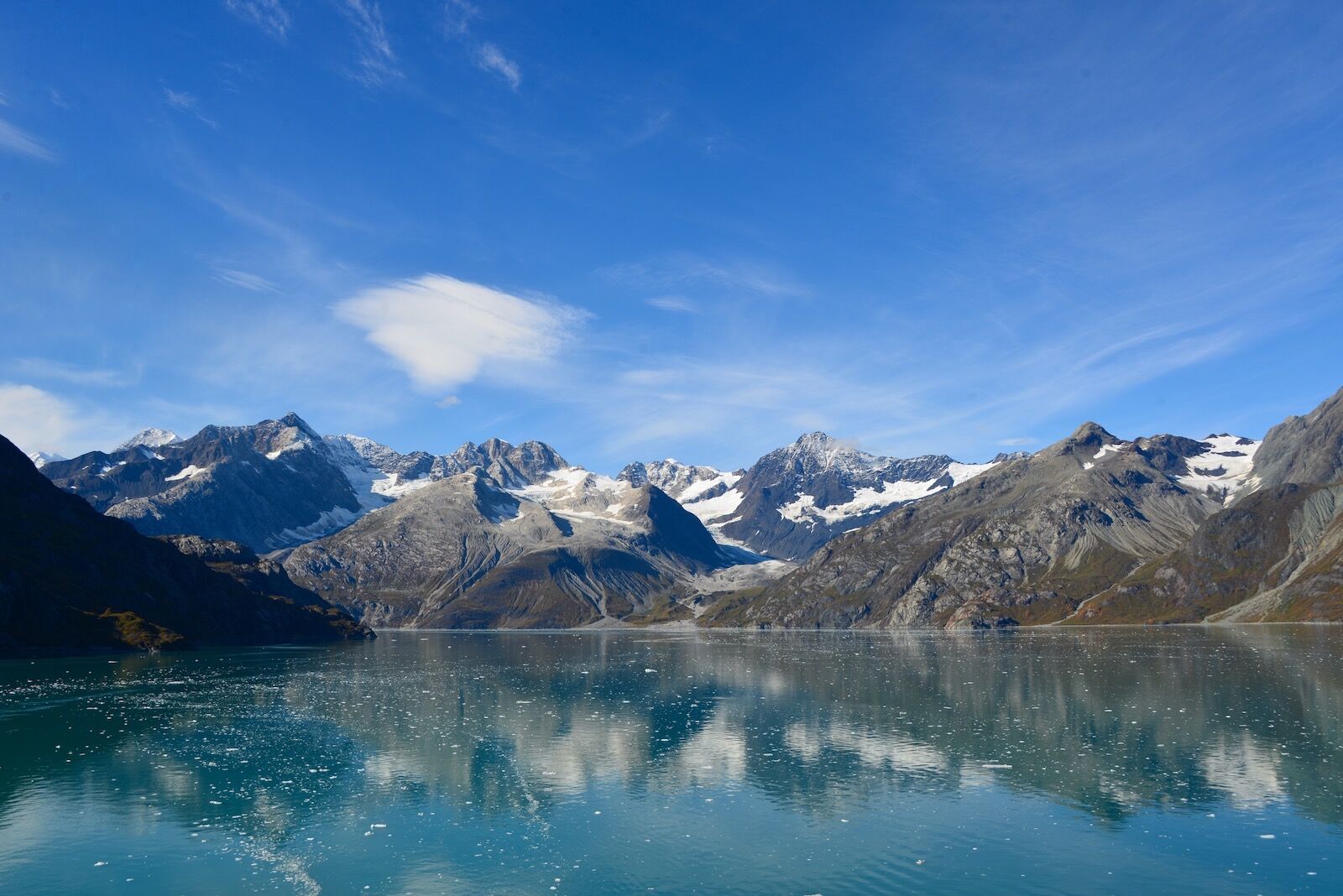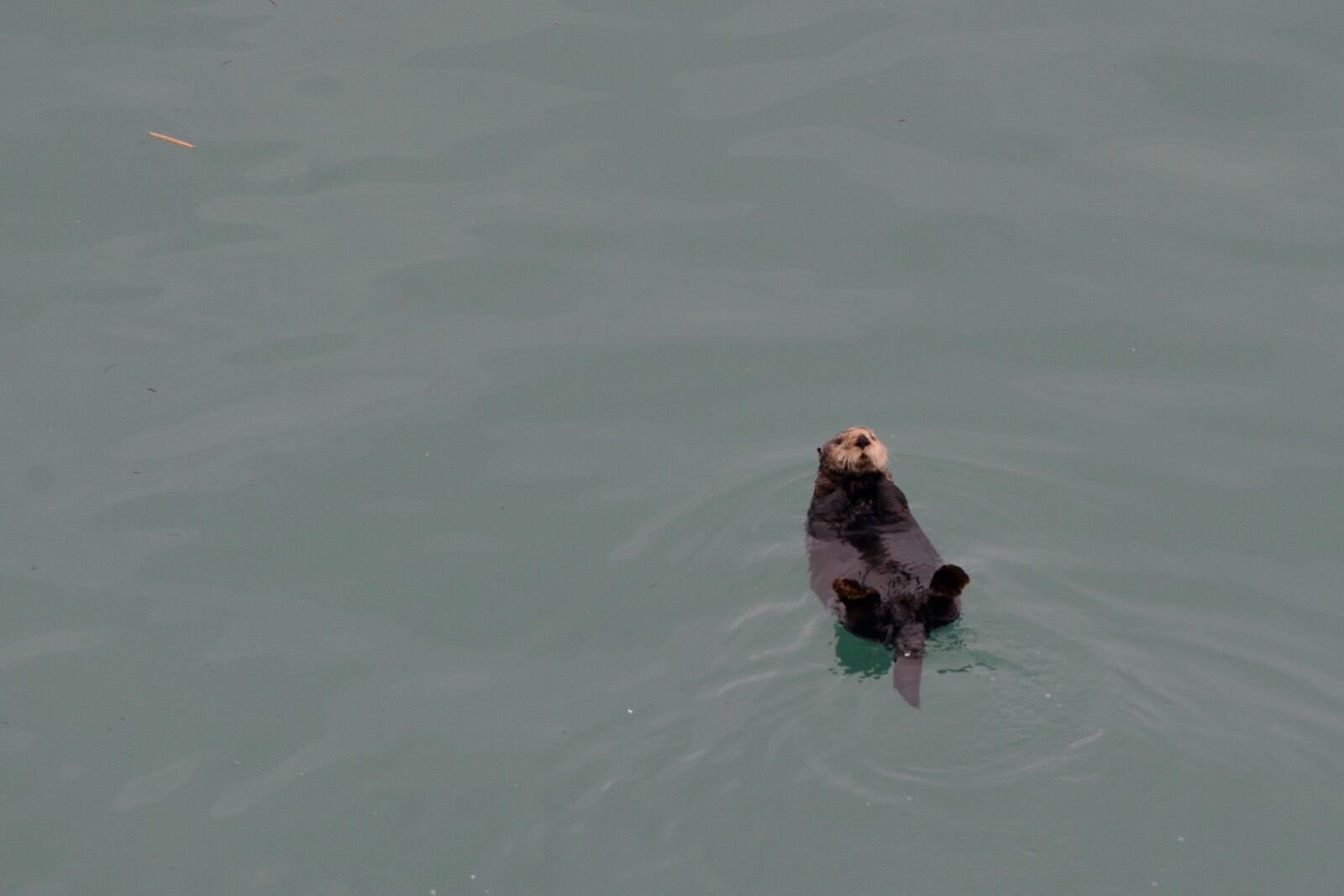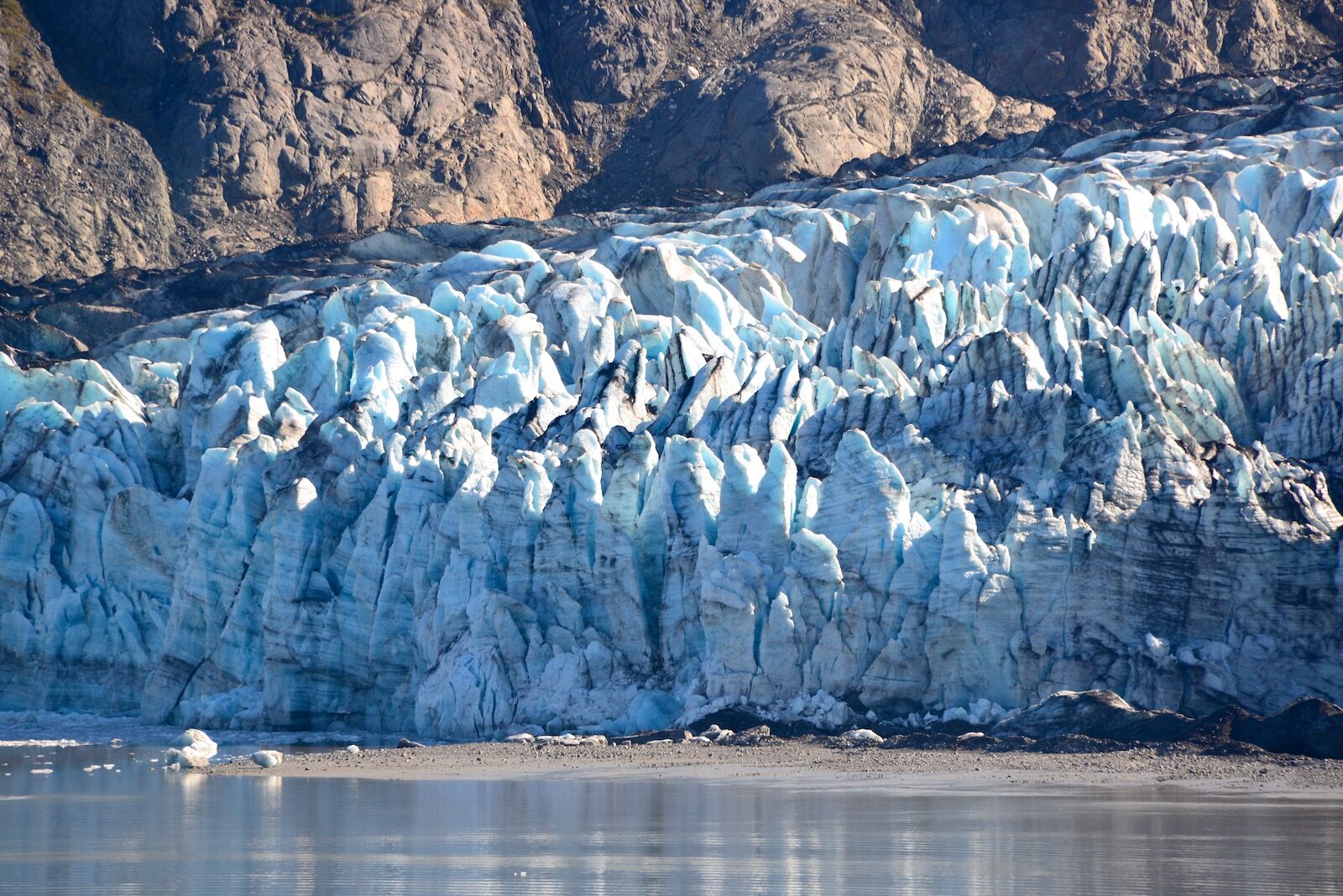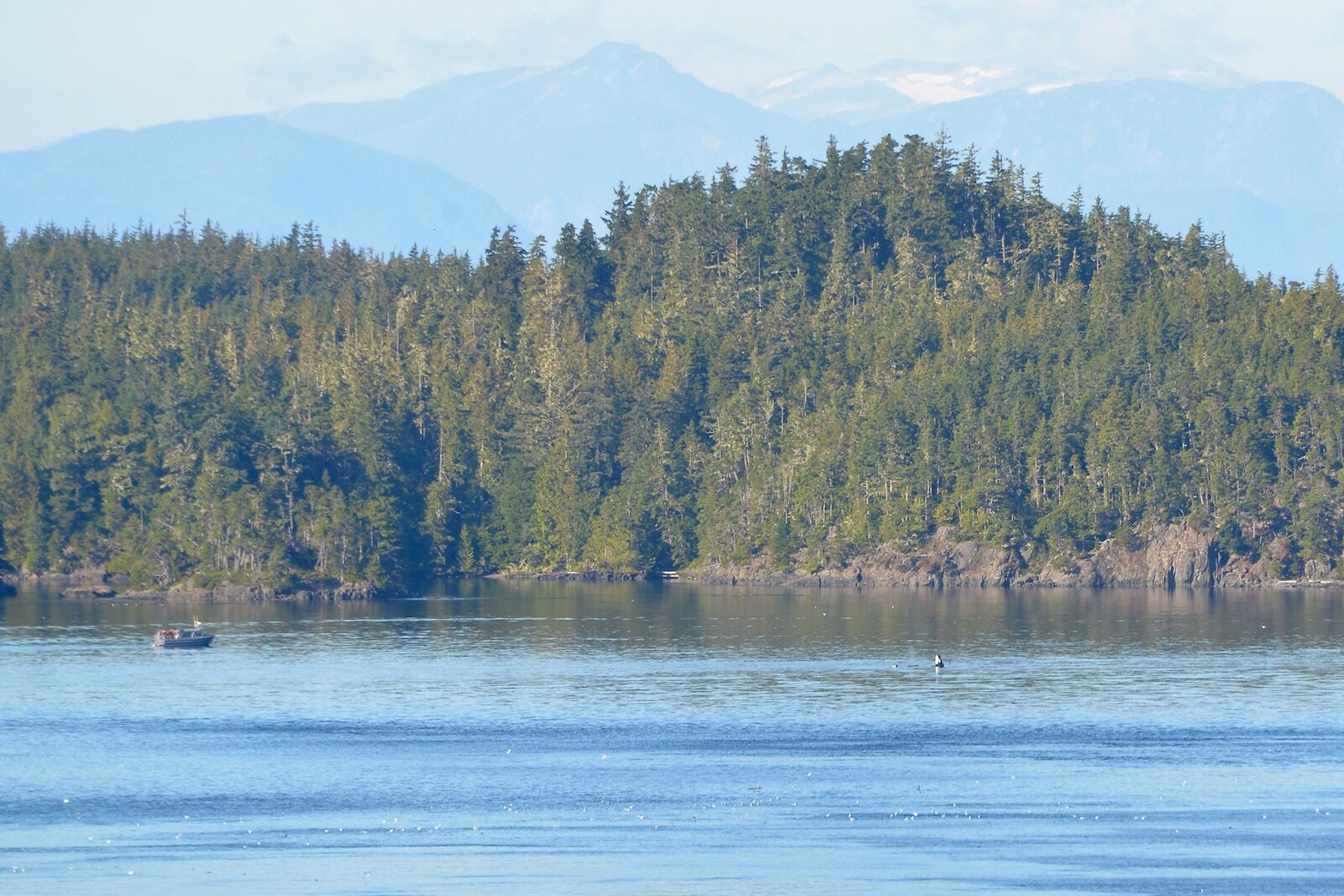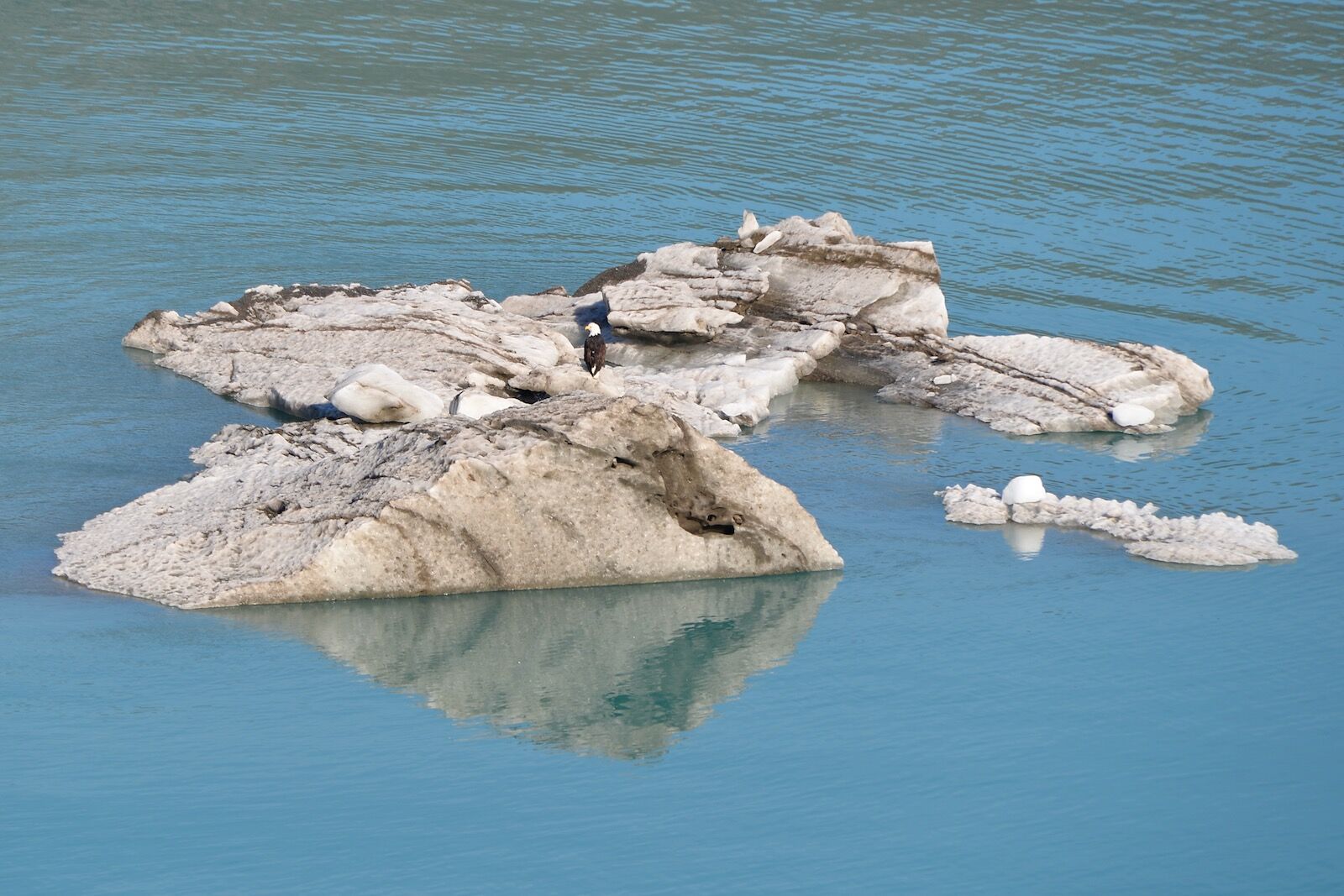 The deck of a cruise ship is an amazing spot to see wildlife when you're traveling to Alaska. On Holland America's Alaska cruises, wildlife spotting sessions are led almost daily by a resident naturalist who will point out what you should be looking for at each location. Obviously, you can (and should) also pick up your binoculars and look for animals on your own time. During my Holland America Alaska cruise, I was lucky enough to spot hundreds of sea otters, humpback whales, seals, eagles, dolphins, and orcas from the top deck.
But beyond the wildlife, a Holland America cruise to Alaska is one of the best ways to see spectacular scenery, especially that of Glacier Bay National Park. This national park is only accessible by boat or plane, and a cruise ship gets incredibly close to all the best areas of this magnificent place, including Lamplugh Glacier, Johns Hopkins Glacier, and the king of them all, Grand Pacific Glacier. I would strongly recommend to select a Holland America Alaska cruise that has Glacier Bay National Park on its itinerary as it was the highlight of my trip. And if you can, go in the fall; in the summer, the inlets where the glaciers are located are off limits because there are breeding grounds for seals, but in the fall, it's open to wow visitors.