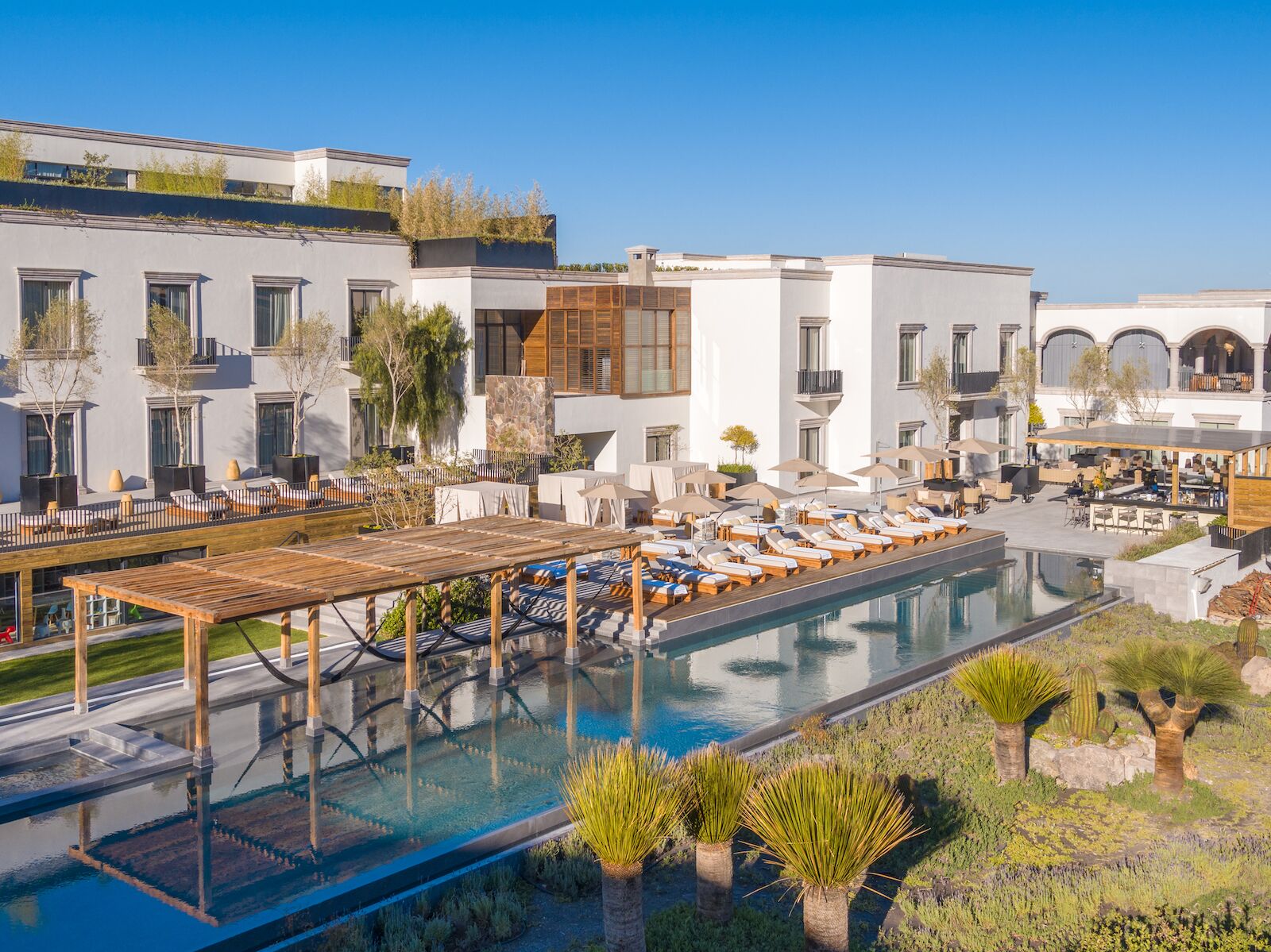 One of my favorite aspects about living in Mexico is discovering new cities to visit. With its vast diversity in landscapes, there's far more for travelers to experience in Mexico than all-inclusive resorts — including popular beach towns like Tulum and Cancun and the bustling metropolis of Mexico City. However, it's Mexico's beautifully charming and equally historic colonial towns that too often fly under the radar — including San Miguel De Allende.
Known for its Spanish-colonial architecture including historic churches and bright neighborhoods with brick homes lined in a multitude of colors, San Miguel isn't exactly unknown on the global travel circuit, but because it is inland, it is often overlooked by those seeking a week off near the beach. On a recent trip to the city, I stayed at the Live Aqua San Miguel de Allende Urban Resort and found both the hotel and its surrounds to be the perfect place to post up for a while.
We hope you love the Live Aqua San Miguel de Allende Urban Resort! Just so you know, Matador may collect a small commission from the links on this page if you decide to book a stay. Listed prices are accurate as of the time of publication.
A pristine new property that embodies the spirit of San Miguel de Allende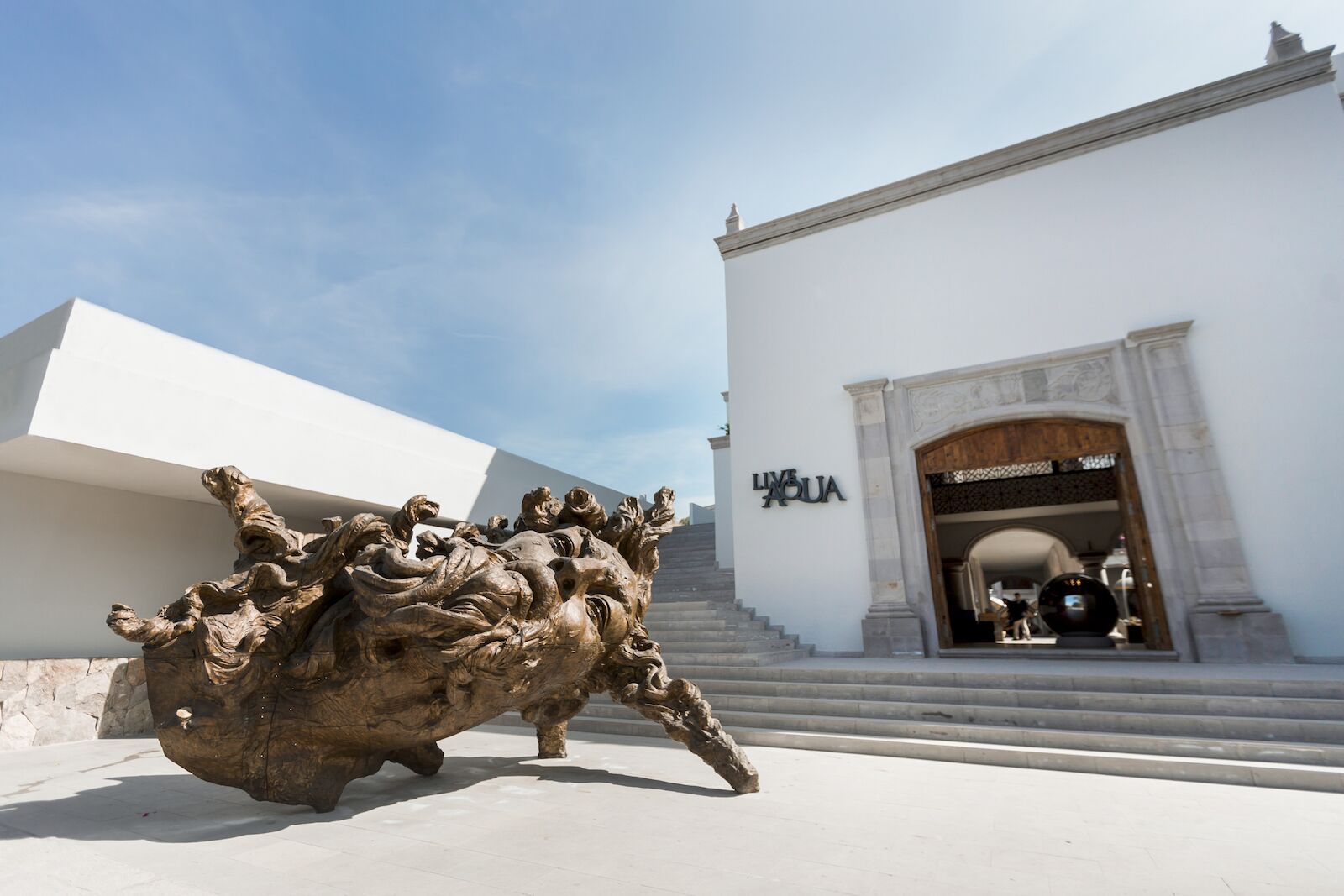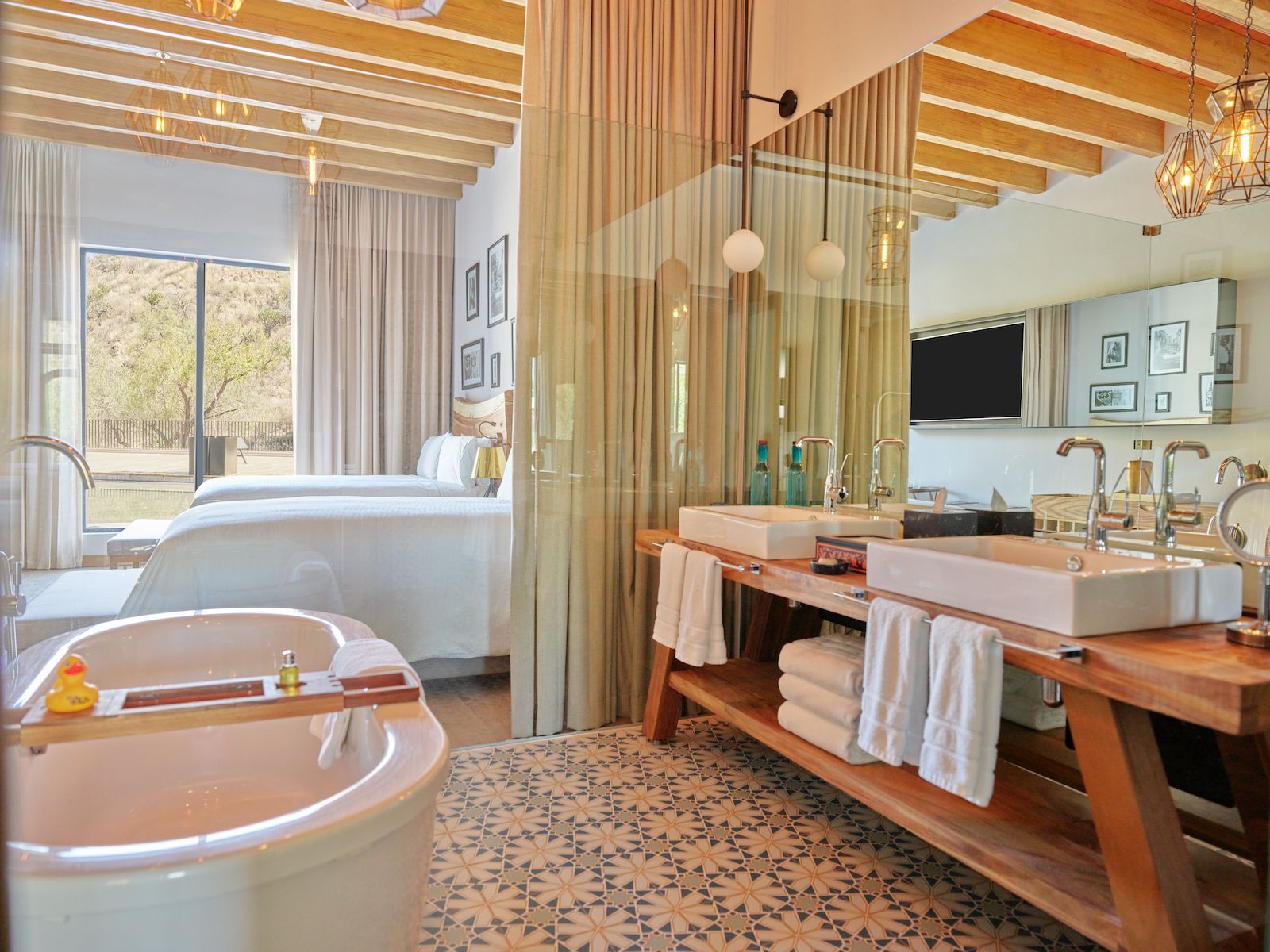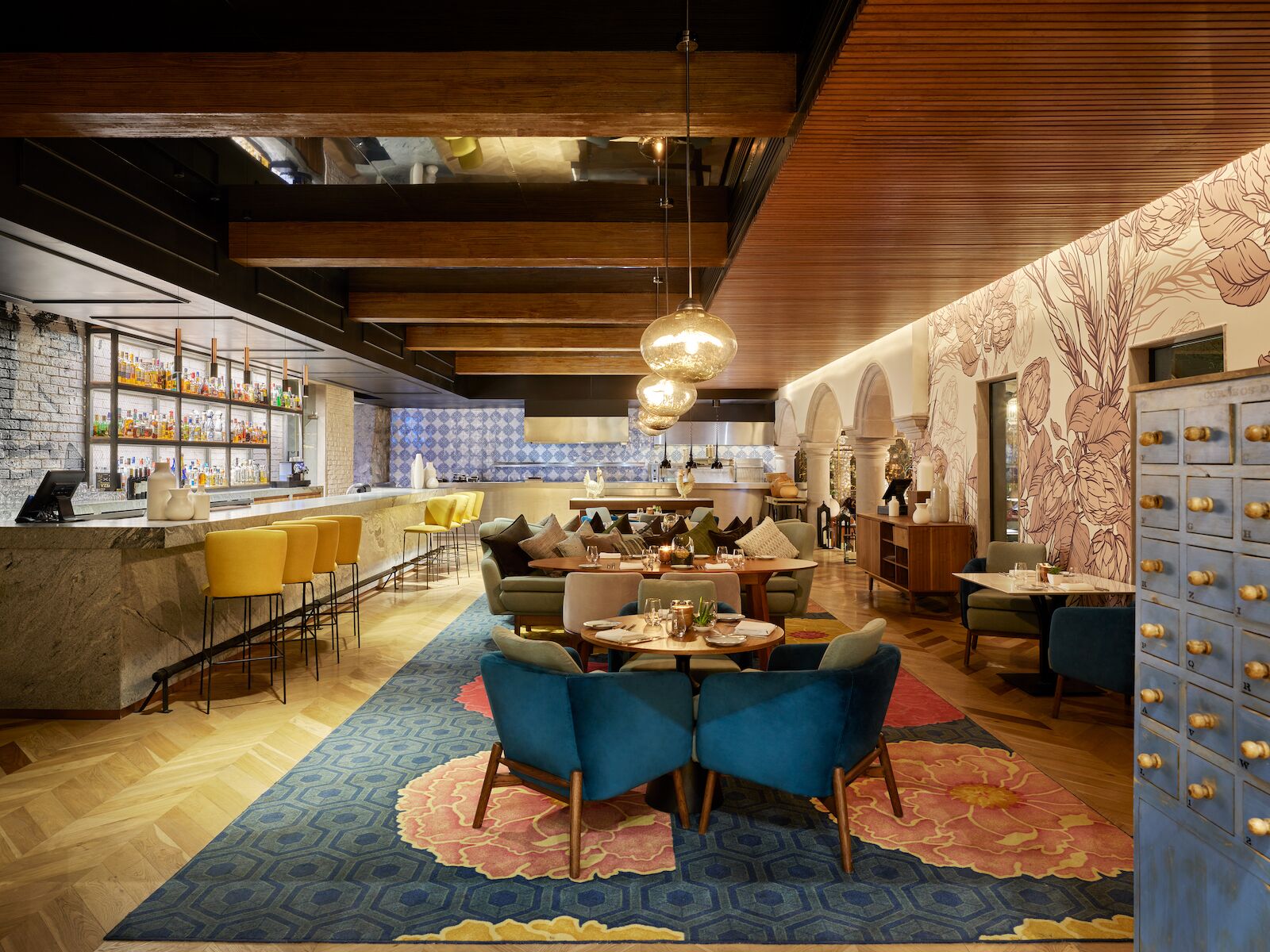 Increasingly popular among expats, San Miguel De Allende is located in Guanajuato State in north-central Mexico, about a four-hour drive from Mexico City. Those without a car can travel via coach bus to reach San Miguel. If flying in direct, the two main airports are Del Bajío International Airport in Guanajuato and Querétaro Intercontinental Airport in Querétaro, both requiring a bus or car commute to reach the destination.
I first visited this town for New Year's Eve and was delighted to recently return to check out Live Aqua's offering here in San Miguel. When I first walked in, I was taken aback by the stunning decor and art in the lobby space. You'll see art representing the culture of inland Mexico and its historic traditions intertwined in the design of every corner. For example, in the lobby, there are Mojigangas, which are giant puppets intended to represent humanity.
Live Aqua provides an authentic luxury experience. My room for the week came equipped with a garden and jacuzzi in the backyard, a record player, and a detached bathtub. I especially enjoyed the sensory experiences integrated into the room, with pillow mists of different scents next to my bed stand for me to utilize.
Live Aqua San Miguel de Allende Urban Resort provides an all-encompassing experience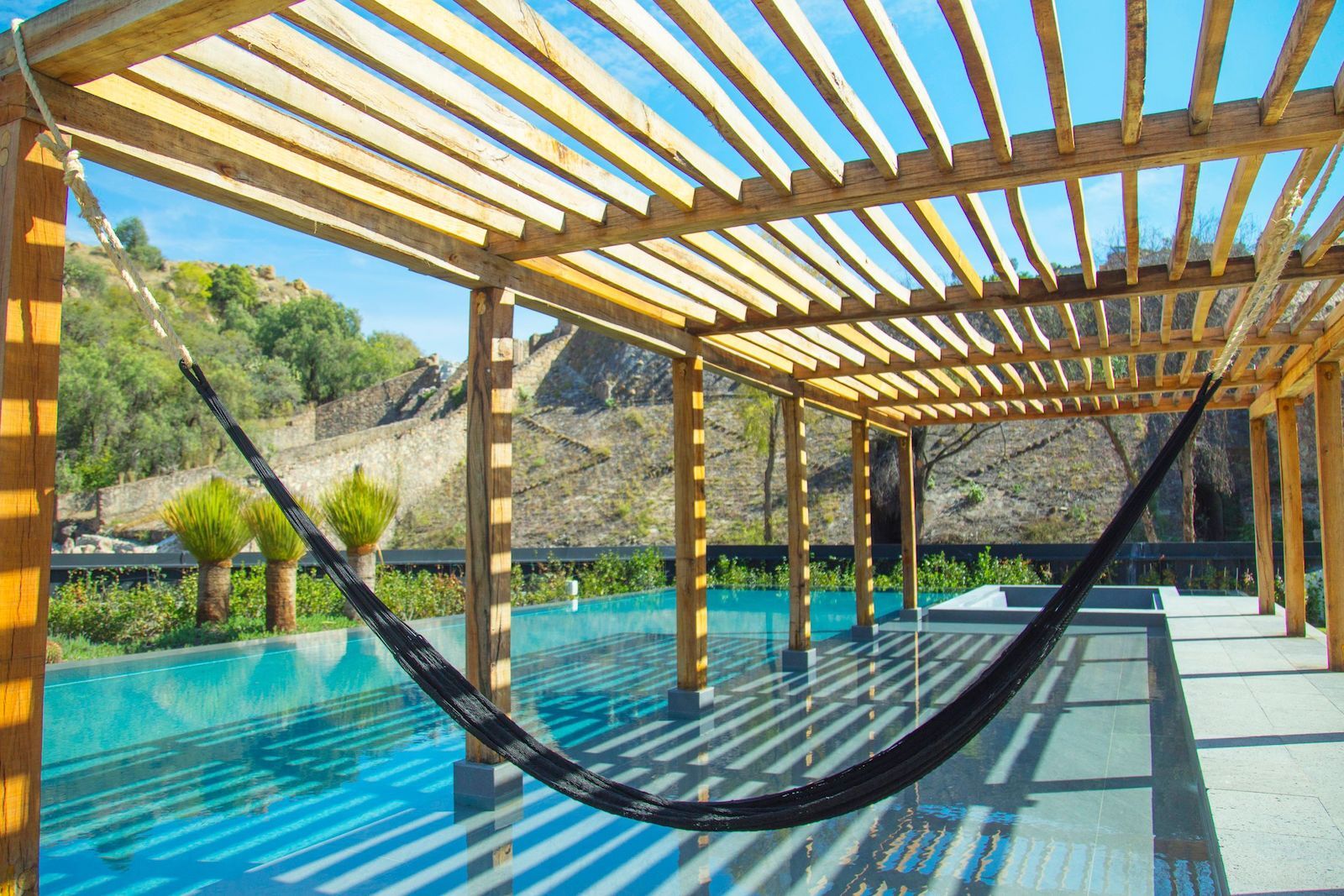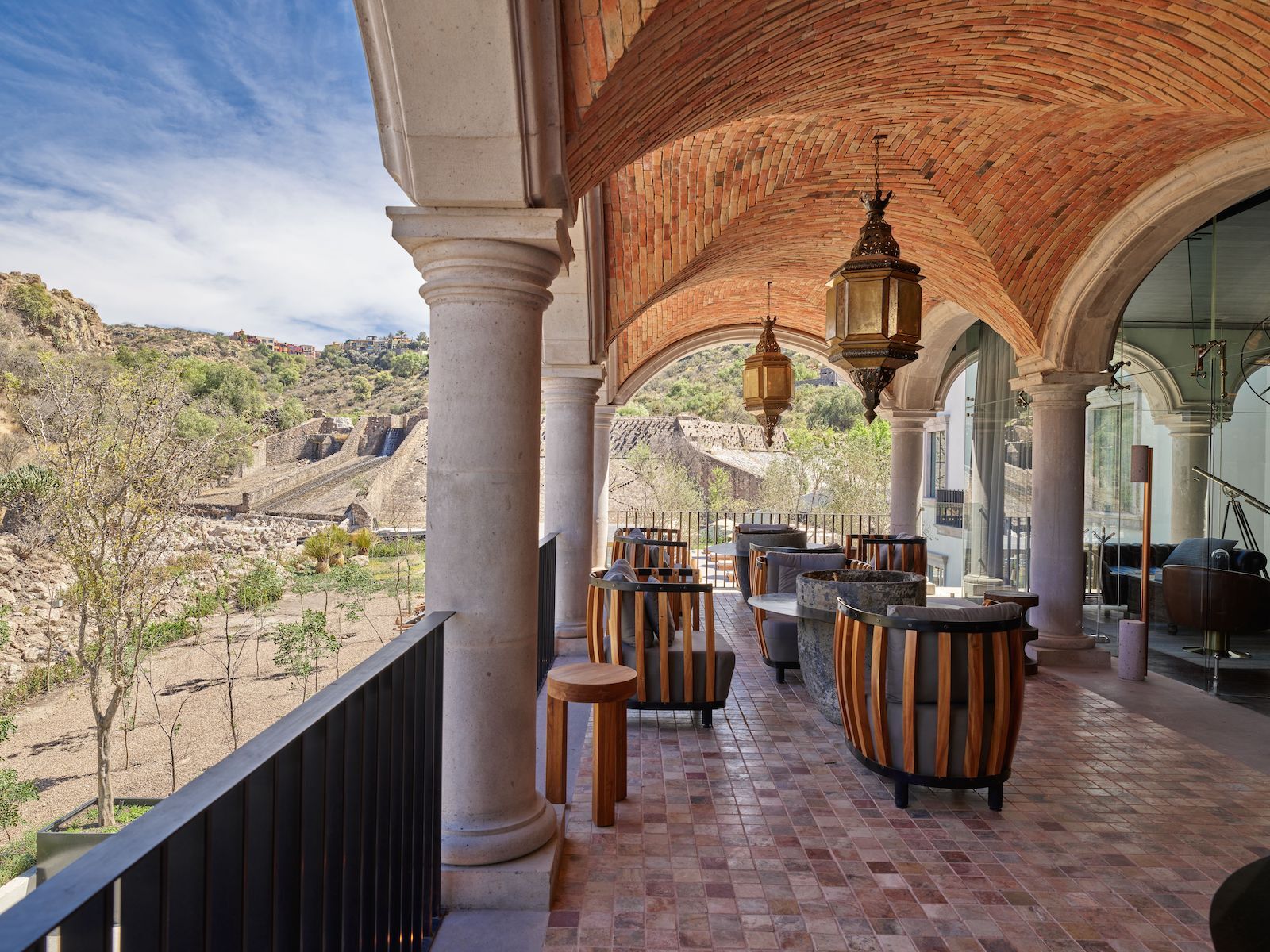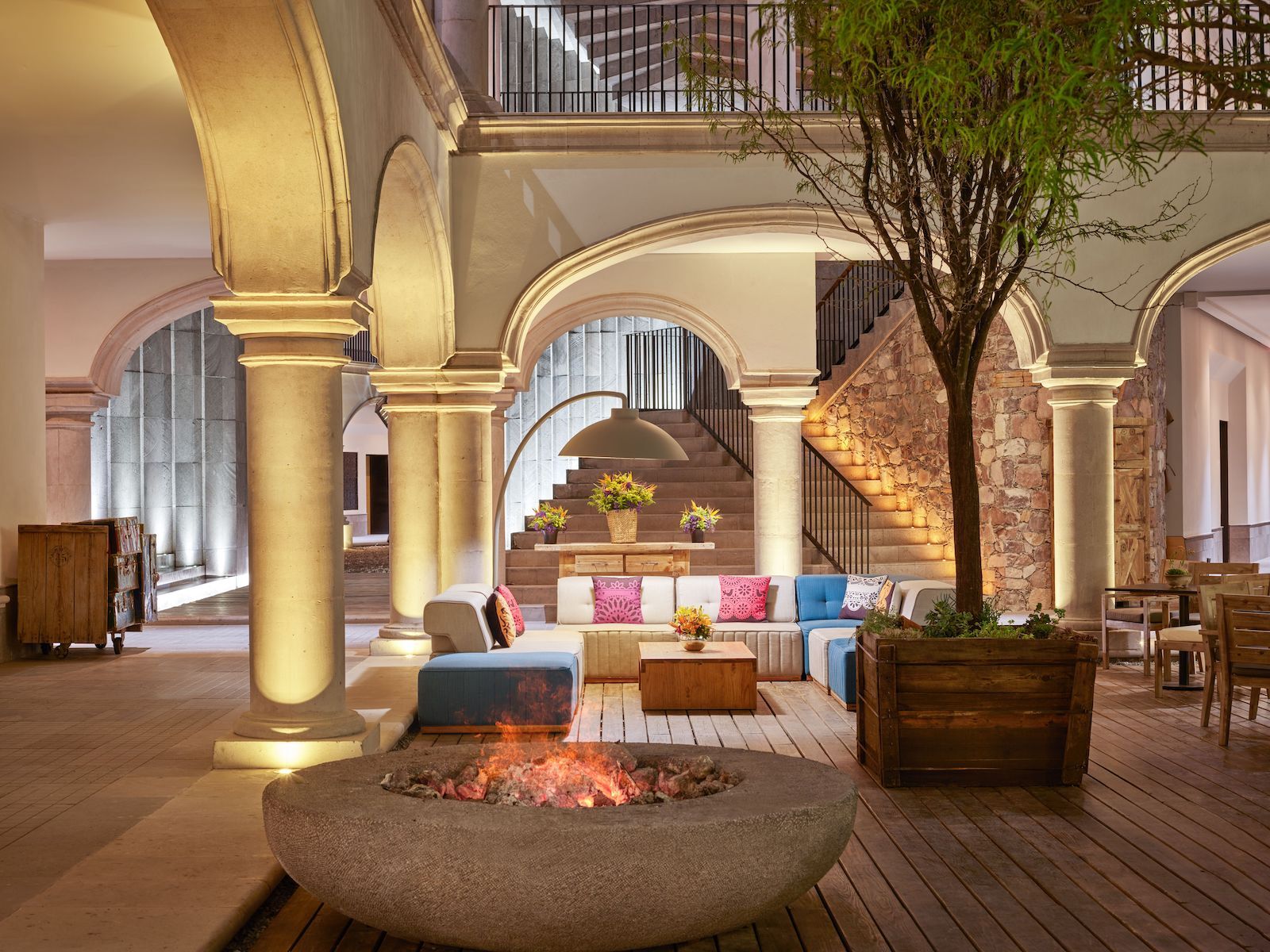 The hotel offers an exquisite gastronomic experience. There are four restaurants and bars on the premises — Zibu Allende, The Spice Market, Mario Canario, Casa Dragones Cigar Bar. Each provides a fusion of flavors from Mexican casual to Asian-inspired and international dishes. While dining at Zibu Allende, I had the Salmon Curry and highly recommend this flavorful dish that combines the flavors of traditional Thai curries with ingredients and inspiration sourced from the Mexican altiplano.
The gym was hands-down the best hotel gym I have used since starting my full-time travels. Spacious, and with modern equipment and complimentary water bottles at each station, it makes it easy to combine strength training with cardio, something not always doable in the typically cramped confines of a hotel gym. In addition to the gym, the Feel Urban Spa provides an opportunity to renew body and spirit. The spa uses natural and local ingredients and offers services such as facials, massages, and body wraps. The sensory experience of oils and incense permeates throughout the resort, from the rooms to the spa.
Located in the heart of the city, Live Aqua is the perfect landing pad to experience all that San Miguel de Allende has to offer. San Miguel was named a UNESCO World Heritage Site in 2008 and has a growing expat community. From vibrant markets and art galleries to festivals, there is always something to explore in this town. Two that drew me in repeatedly were the Mercado de Artesanias and Fabrica la Aurora and Centro Cultural Ignacio Ramirez El Nigromante, which serves as a cultural hub offering exhibits, classes, and studio space for artists in the city.
View this post on Instagram
San Miguel has also become a hotspot for wine enthusiasts as the city and its surrounding land is a growing wine region. Over 30 wineries have opened in the area over the past two decades. One of my favorite activities during the week in San Miguel was visiting San Lucas Vineyards. During my day at here, I toured the grounds, learned about the wine-making process, enjoyed lunch, and had a wine tasting. San Lucas Vineyards focuses on merging multiple passions; guests can even take lavender and olive workshops.
It wouldn't be San Miguel without the views. One of the places to see the entire city is El Mirador, a popular lookout spot. It's roughly a 15-minute walk from downtown.
Next time you think of visiting Mexico, don't overlook Live Aqua's offering here, or the cobblestone streets of the city that surrounds it.
More like this