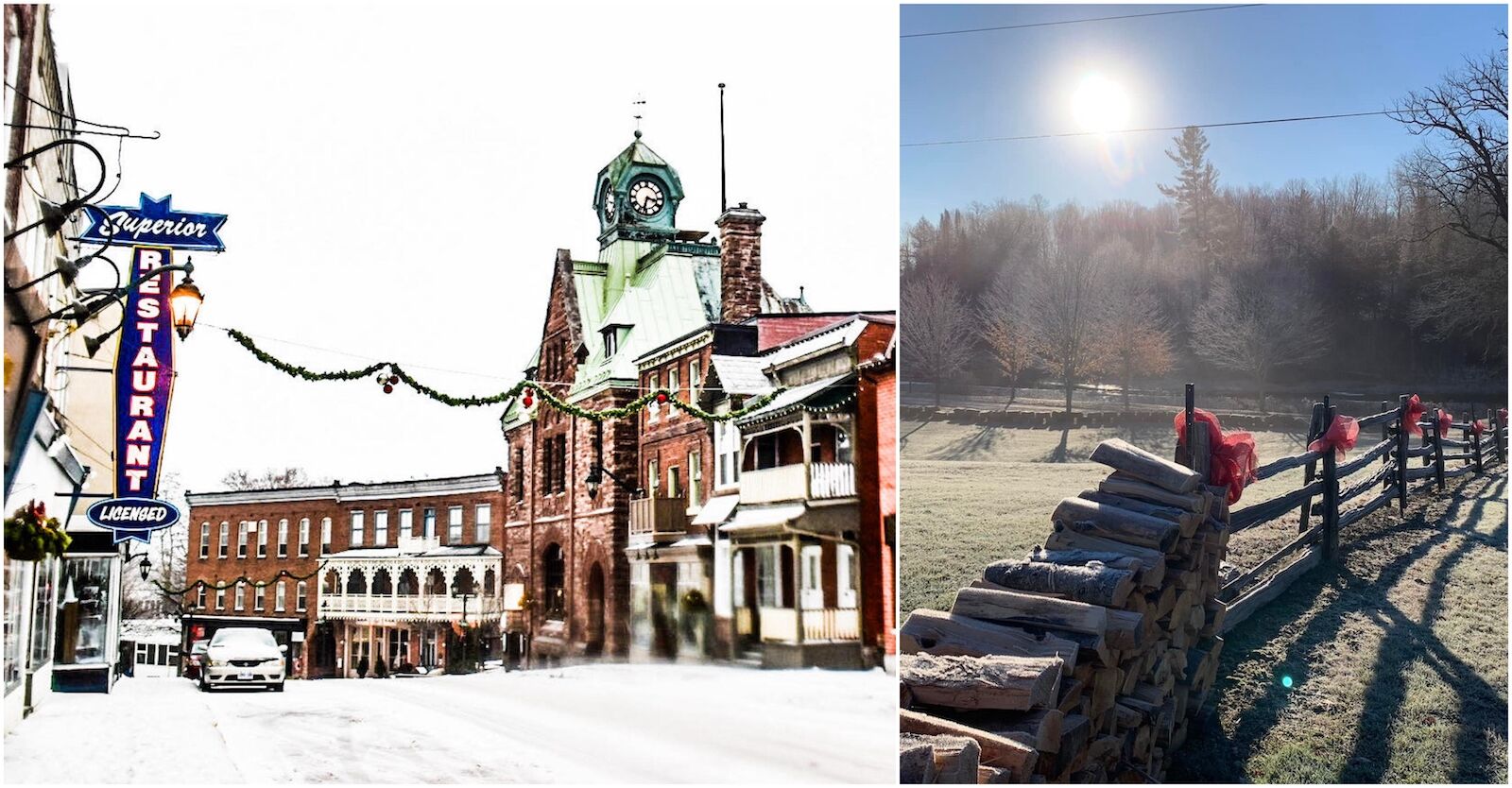 What do candy cane makers, gingerbread bakers, and corporate accountants have in common? Why, they're all desperately looking for love, of course! Or, at the very least, this is what made-for-TV holiday movies tell us. These delightfully formulaic productions from Hallmark, Lifetime, and other studios take idyllic small-town life, add in a dash of chaos via the big city exec, and wait for sparks to inevitably fly. Viewers can be assured of two things: A happy ending and some gorgeous Christmas scenery.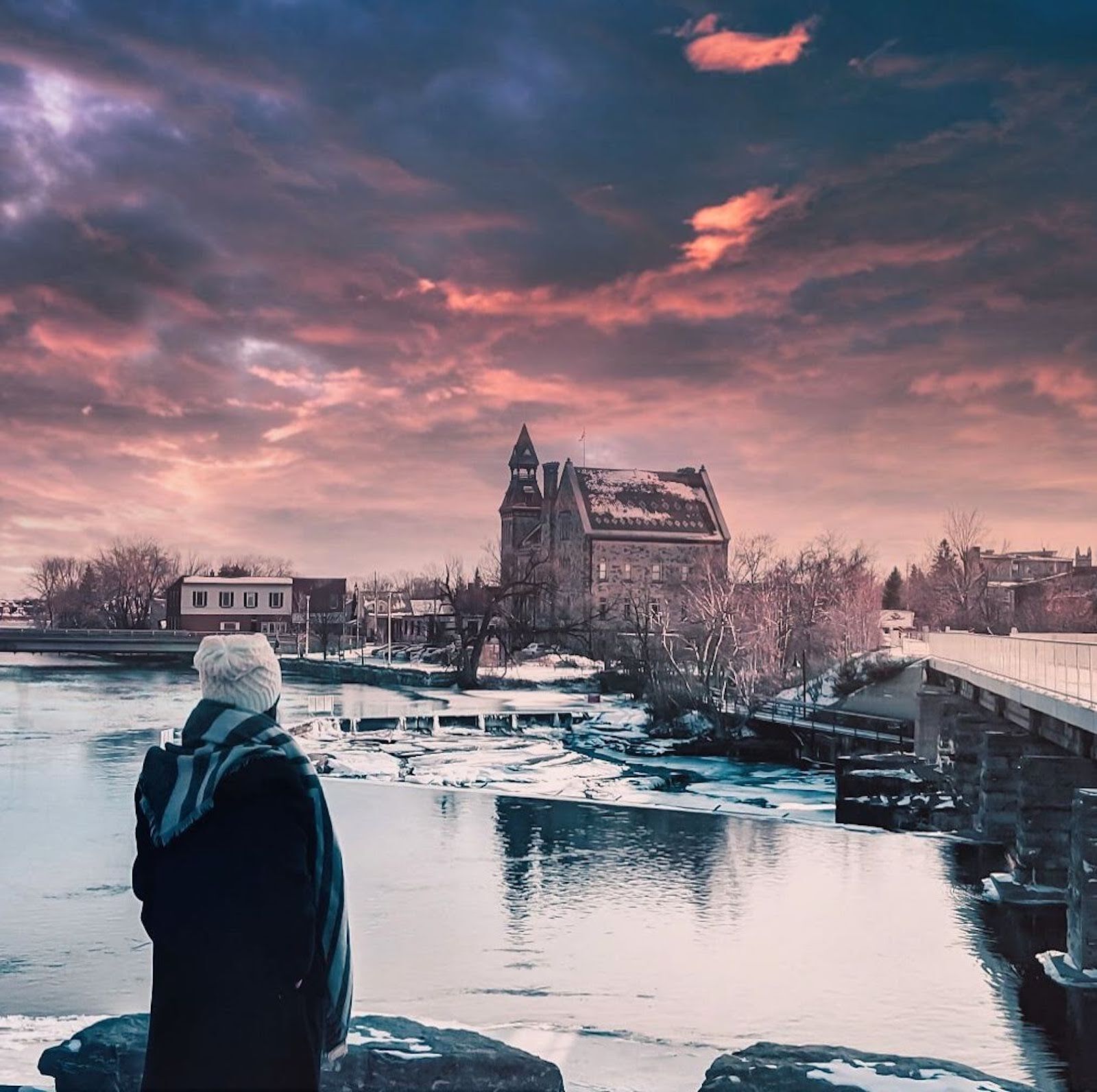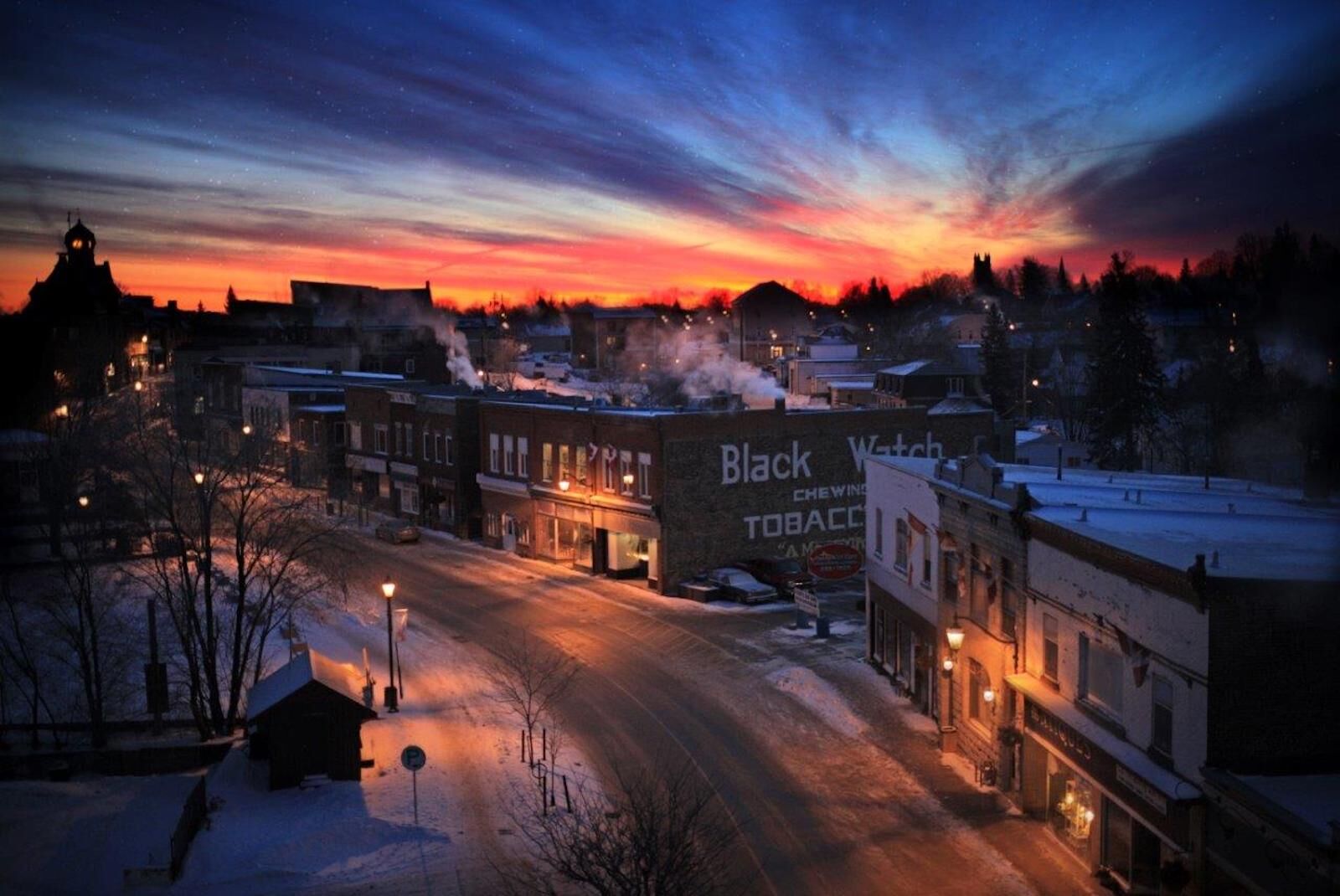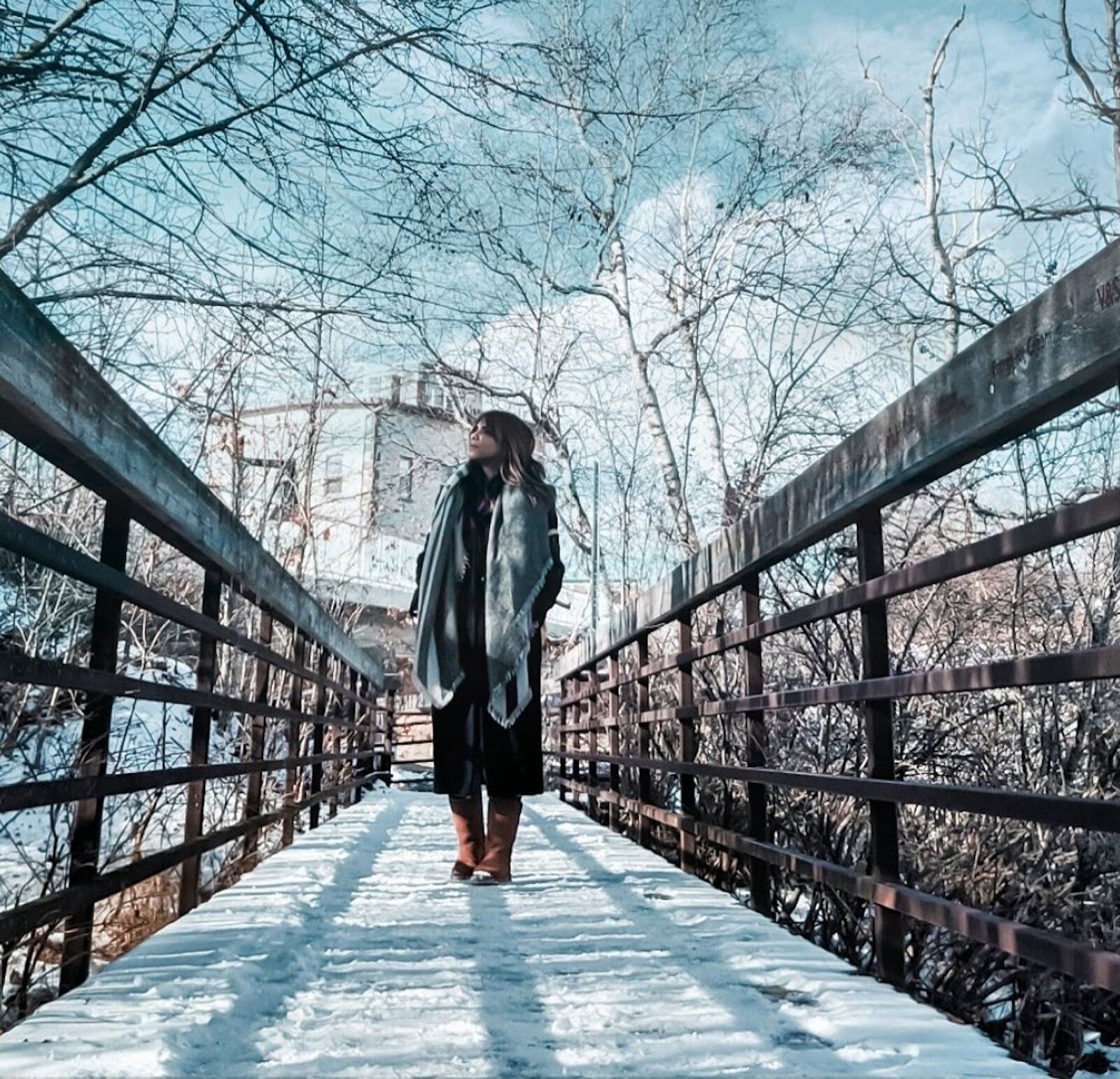 Much of that gorgeous Christmas scenery is provided by the small town of Almonte, Ontario, which has dubbed itself as "mini Hollywood North". This community of about 5,000 people is located less than an hour from Canada's capital city of Ottawa and has appeared on screen playing the role of a quintessential small town in Vermont, Maine, Alaska, and dozens of other locations. Its picture-perfect combination of small shops, grand stone buildings, and beautiful natural scenery complete with a river has been featured in productions like Christmas Around The Corner, The Rooftop Christmas Tree, Unlocking Christmas, Christmas Festival of Ice, Christmas Scavenger Hunt, A Cheerful Christmas, A Christmas Stray, Under The Christmas Tree, A Chance For Christmas, Maps and Mistletoe, and many more. Best of all, anyone can visit (even if you're not looking to seduce a Christmas tree farmer!). Here are some movie-worthy spots that all travelers should check out.
The most romantic spots in Almonte, Ontario are on Mill Street
If you've watched any made-for-TV holiday movie in the last few years, you've undoubtedly seen the pretty shops and charming facades of Almonte's Mill Street, including in productions like Christmas Festival of Ice and Fireside Pictures' Christmas Explorer. As the main thoroughfare of the town, Mill Street is the place to visit to hang out with locals, catch up on gossip, and maybe fall in love with a dashing hardware store employee or bookstore proprietor.
Some must-visit romantic spots on Mill Street include L.G. Lee and Sons hardware store. While it looks more than a hundred years old, this character-filled wee shop only dates to 2015 and is a division of Lee Valley Tools. It made an appearance in Unlocking Christmas and its winsome interior all but guarantees it's going to be in many more movies in the years to come.
In Mill Street Books, the staff will happily share information on the various productions the store has been featured in (sometimes looking very much like it appears today, and other times getting a complete makeover from set decorators). In addition to having an excellent selection of local and international titles, they also host author readings and a book club (and if that doesn't set the stage for some romantic encounters, what will?)
Another delightful spot in Almonte, Ontario, is Cheerfully Made, an adorable little shop so beautifully curated that you'll think it's about to be featured in some filming when you see it. Nope, that's just how cute it is all the time! It highlights local makers and creators and is the place to go for a pretty piece of jewelry, some romantic scented candles, or even a cozy blanket.
Other Almonte, Ontario, landmarks featured in holiday movies
The Mississippi Valley Textile Museum
The Mississippi Valley Textile Museum is a unique attraction mandated with interpreting the history of the woolen textile industry in the area and the effect it had on the social, cultural, and industrial development of the region. In doing so, they provide exhibitions and education on fiber arts and provide research facilities for those who are studying industrial textiles. There's not another museum quite like it and their physical space is absolutely beautiful, with tall windows, bright white walls for the exhibition space, and rare pieces of antique machinery. Unsurprisingly, the interior is in demand with filmmakers and it has appeared in Hallmark's Unlocking Christmas and A Cheerful Christmas.
Cedar Hill Christmas Tree Farm
Is there a single holiday movie that doesn't have a pivotal scene at a Christmas tree farm? Holiday film fans will adore Cedar Hill Christmas Tree Farm, which is located about 30 minutes from Almonte, Ontario, in Pakenham in the same province. The property has been featured in productions with Hallmark, Lifetime, and other studios. Winter visitors will enjoy their holiday-perfect treats and activities, including sledding, bonfires, and hot cocoa. Pam Martin, who owns the farm alongside her husband Grant, says: "I think what makes the region special for films to be shot here is that Almonte and surrounding areas feel quaint yet authentic in their small-town charm and genuine friendliness."
North Market Cafe
In just about every made-for-TV holiday movie there are some cozy diner scenes, usually featuring scheming mothers who just know their children will be a perfect romantic match. Whether you've got Christmas matchmaking on your mind or simply love breakfast tacos, inventive salads, and hearty sandwiches, the North Market Cafe is the place to go. It made an appearance in Christmas Around The Corner – but not as a cafe. The pretty space was transformed into a bookshop for filming.
Where to stay in Almonte, Ontario for a cozy vacation
We hope you love the places we recommend! Just so you know, Matador may collect a small commission from the links on this page if you decide to book a stay.
The Almonte Riverside is a microhotel with six rooms situated in a heritage estate, complete with views of the river and a short, scenic walk to Mill Street. It's exactly the kind of spot that an out-of-town VIP intent on shutting down the local candy store would stay before finding local love! The "Judge's Chambers" is a particularly nice room, complete with a fireplace, sitting area, floor-to-ceiling windows, and a spacious bathroom.
Menzies House Bed and Breakfast is a bed and breakfast dating to the 1850s that offers homemade breakfast. When an unexpected blizzard detains some mysterious guests on the night before the big Christmas pageant, this is where they'd stay. Situated right across the street from the Almonte Riverside, this stately home has white siding with black shutters, a pretty outdoor space with saltwater pool and garden gazebo, and inside there's both a fireplace and a library for cozy nights.