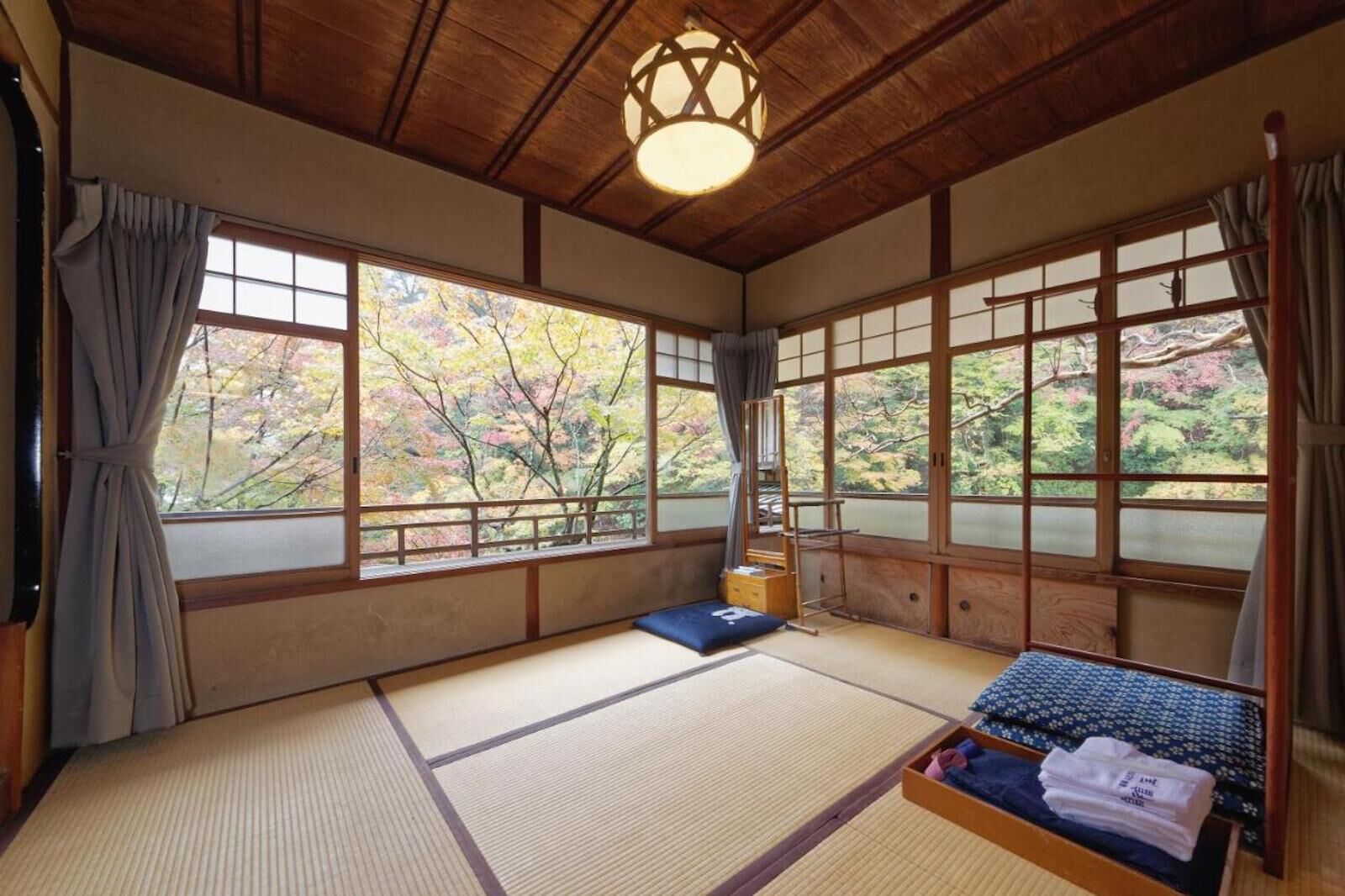 Japan sits at the crossroads of ancient tradition and cutting-edge technology. Its high-octane futuristic cities boast fully-staffed robot hotels, 24-hour conveniences, and above all else, efficiency. But technology has got us all wound up. More and more often, humans are turning to nature for some relief from this frenetic world, and as with everything else, Japan has a solution – traditional ryokans. These ancient inns previously catered to samurai and wealthy traders on the backroads of rural Japan. Today, Japanese visitors and tourists seek out the wooden historical refuges to disconnect, decompress, and experience omotonashi — wholehearted luxurious hospitality.
Ryokans are found throughout the country, even among the busy streets of Tokyo, and range in styles from bare-bones traditional to high-end modern hotels. But the most highly sought-after stays are nestled in the countryside and pay homage to their historical roots. They feature natural hot springs called onsens and serve Kaiseki-style meals to their guests. Kaiseki is trademarked by many small, intricately prepared, and delicately plated dishes using the finest seasonal and foraged foods from the region and the day. Only the choicest pieces make it to the table, and it's typically an elaborate multi-course meal. This is the pinnacle of fine dining in Japan. While many travelers enjoy a Kaiseki meal in Kyoto, a ryokan is the most traditional setting for this culinary experience.
We hope you love the Fukuzumiro ryokan! Just so you know, Matador may collect a small commission from the links on this page if you decide to book a stay. Listed prices are accurate as of the time of publication.
Fukuzumiro: The Best Traditional Ryokan Stay in Japan
Fukuzimiro, a stunning, wooden traditional inn just off the winding scenic pass to Mount Fuji, is more than 130 years old and is one of the best traditional ryokans offering these all-inclusive amenities to travelers.
The massive but minimalist property hosts guests in its many tatami mat-covered rooms offering soaks in five separate, naturally fed onsen baths and fully catered Kaiseki-style private dining experiences. While many ryokans have moved toward more modern amenities, Fukuzimiro allows you to slip into a simpler time, sticking to low-tech rooms with roll-out futon-style bedding with the surrounding nature on full display. Panoramic windows reveal the spring blossoms, snowy hills, or fall colors. The sounds of the nearby road are drowned out by the gushing waterfall outside and trickling indoor water features bubbling with colorful koi. Even a single-night visit to the property will leave you feeling refreshed and more connected to traditional Japanese culture.
What to Expect During Your Stay at Fukuzumiro Ryokan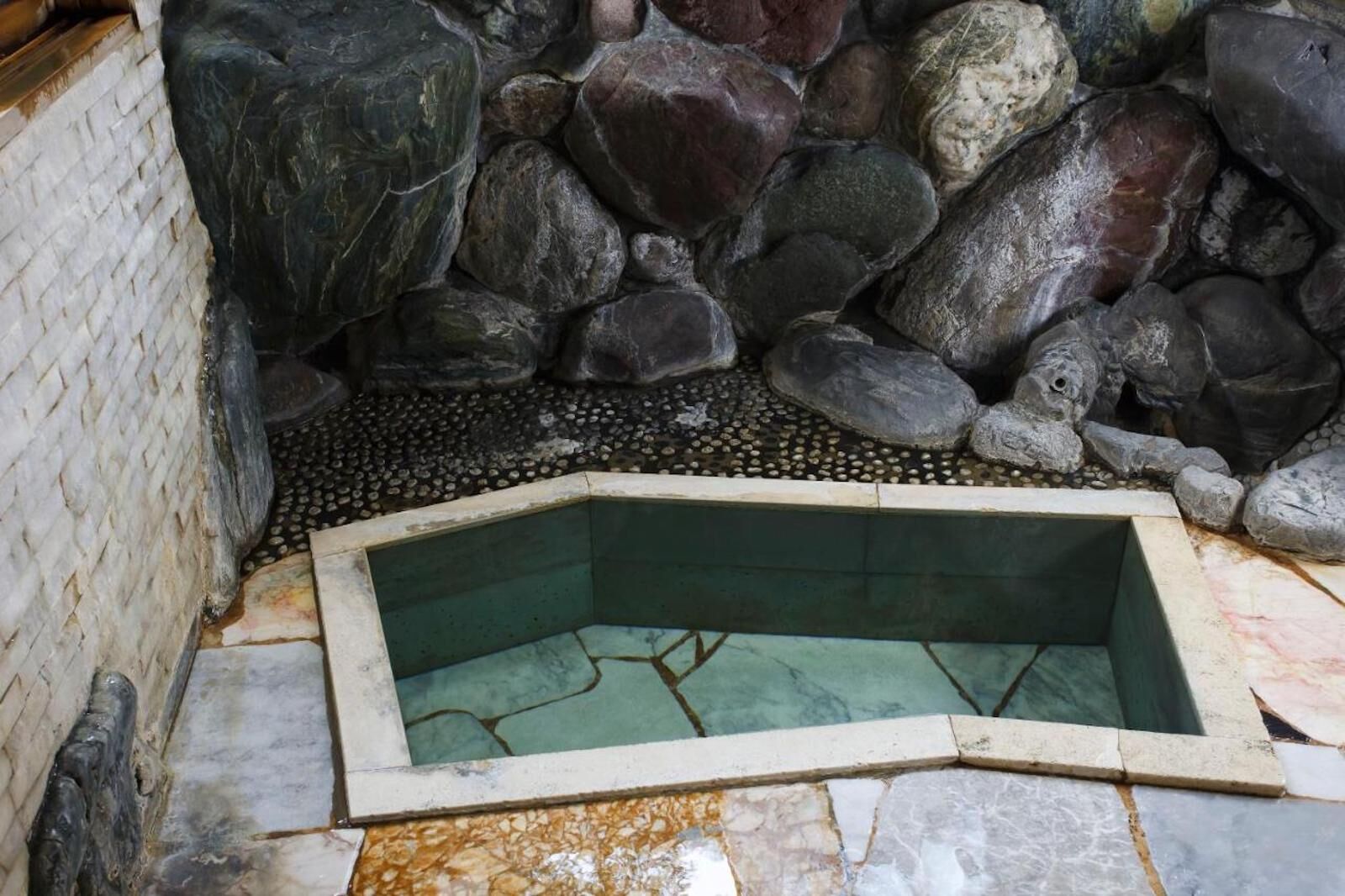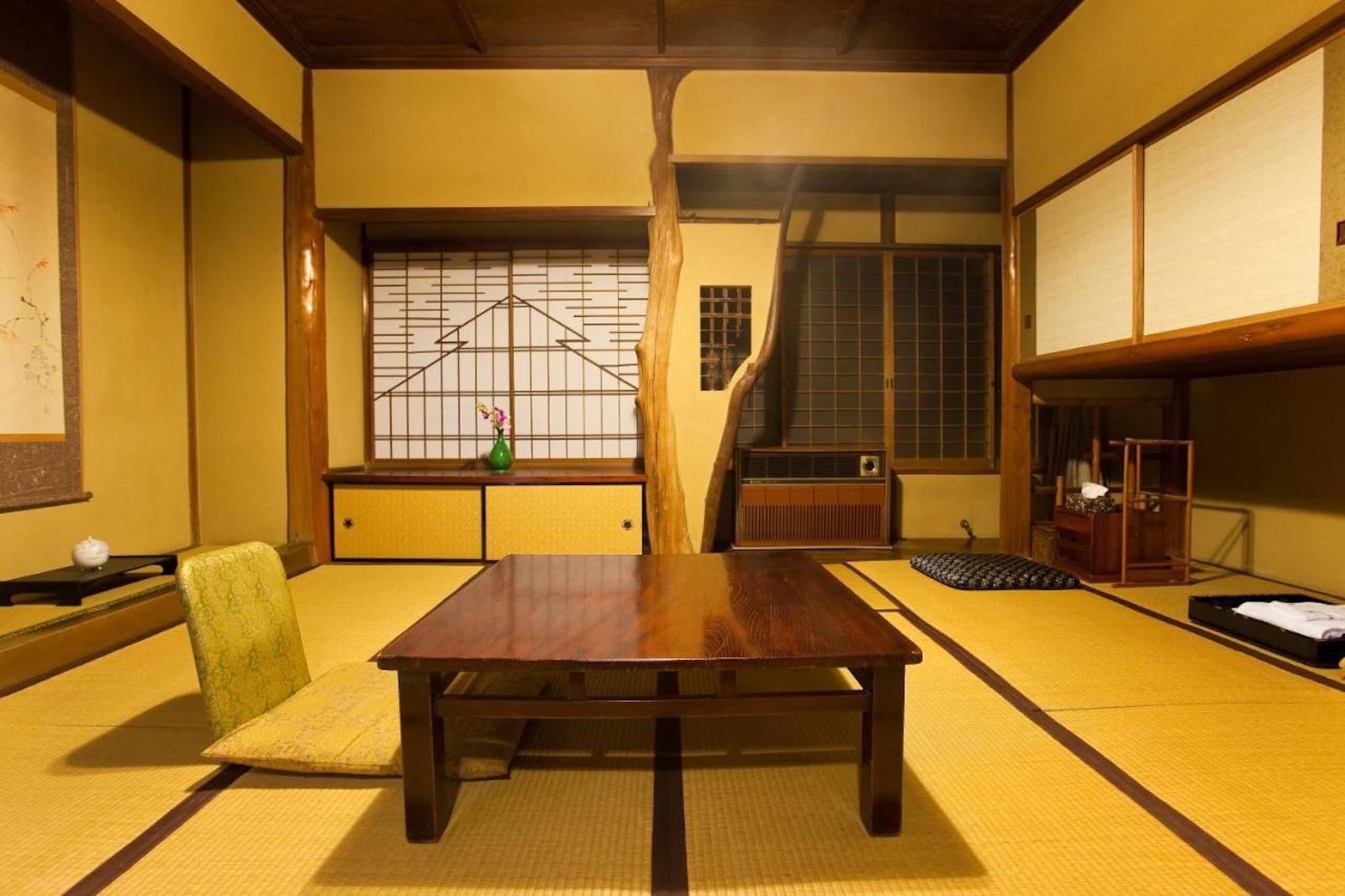 Just a few hours' journey from Tokyo via bullet train and bus, Fukuzimiro sits riverside in the small resort town of Hakone. Upon arrival, you will be briefed on the etiquette of a traditional ryokan stay. You'll trade your shoes for slippers to be worn on the old creaky wooden floors, two-toed socks for the woven tatami mats, and your clothes for striped cotton Yukata robes. You'll be assigned a host to take care of your every need. They will shuttle your luggage to your room and show you around the property before serving a pot of green tea and a snack of gooey mochi before leaving you to relax.
Three of the five natural onsens are private, meaning you'll sign up for a specific time slot to enjoy the healing waters. In these, you can soak with your partner or your whole family if you so choose. The other two onsens are public, which means you can enjoy them at any time, but each is gender separated with designated hours for men and for women. All five are fed by the natural hot springs of Hakone, but each is different in ambiance. Several are circular, wooden tubs with scenic outdoor views, while others have natural rock perches with hot indoor waterfalls. Onsens in Japan are fully nude, with no exceptions, and traditionally it is forbidden to have tattoos to use them. Tattoos in Japan are still very taboo as they are still strongly associated with Yakuza gang symbols. This stigma is slowly fading with the younger generation, but many onsens still conform to tradition. Fortunately, Fukuzimiro is one of the only traditional-style ryokans to allow guests with tattoos to soak freely.
Before each soak, it's vitally important that you thoroughly wash before entering the bath with heavy scrubbing, as explained by your host, so as not to contaminate the crystal-clear fresh water.
Dining at Fukuzimiro ryokan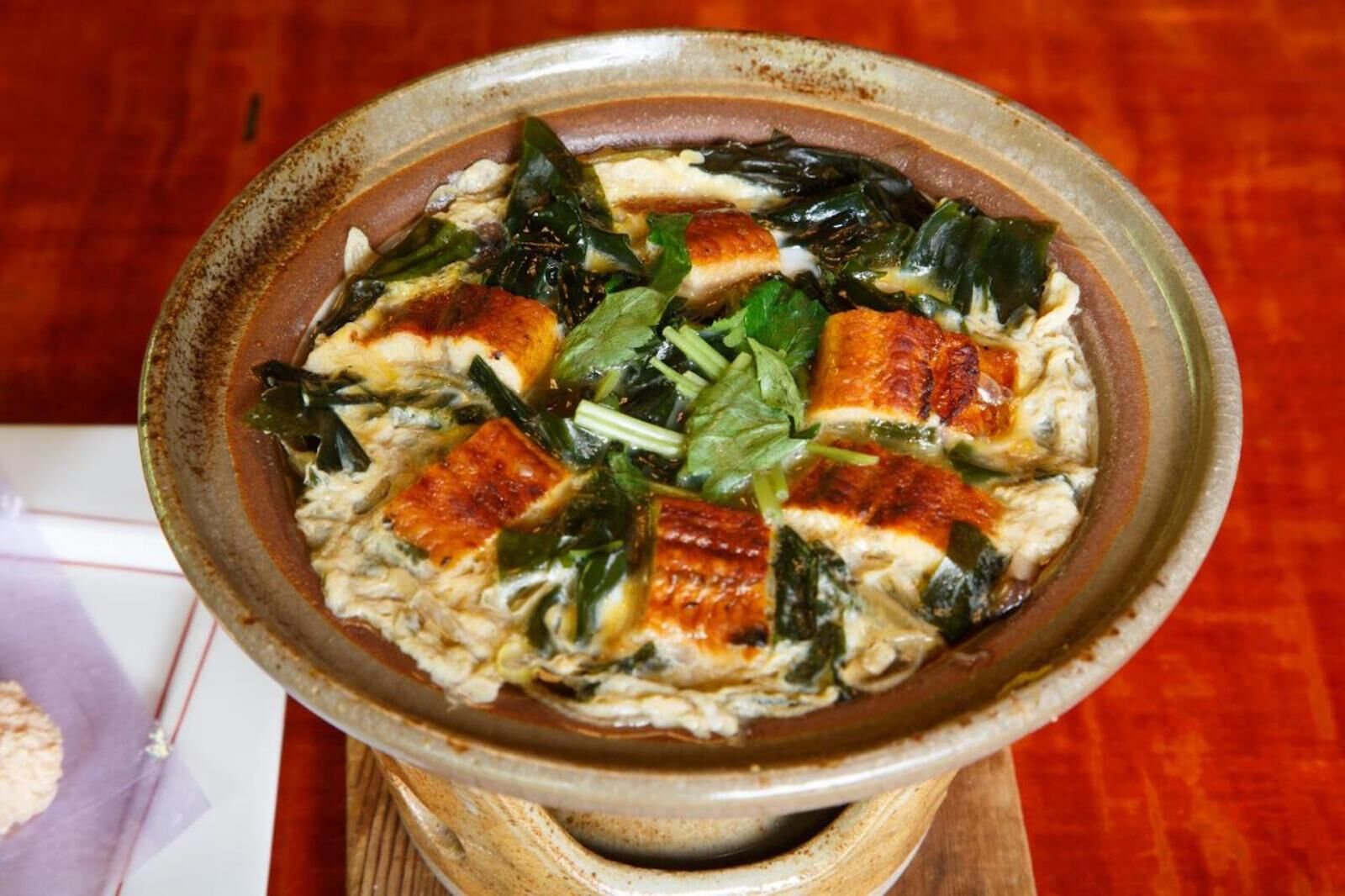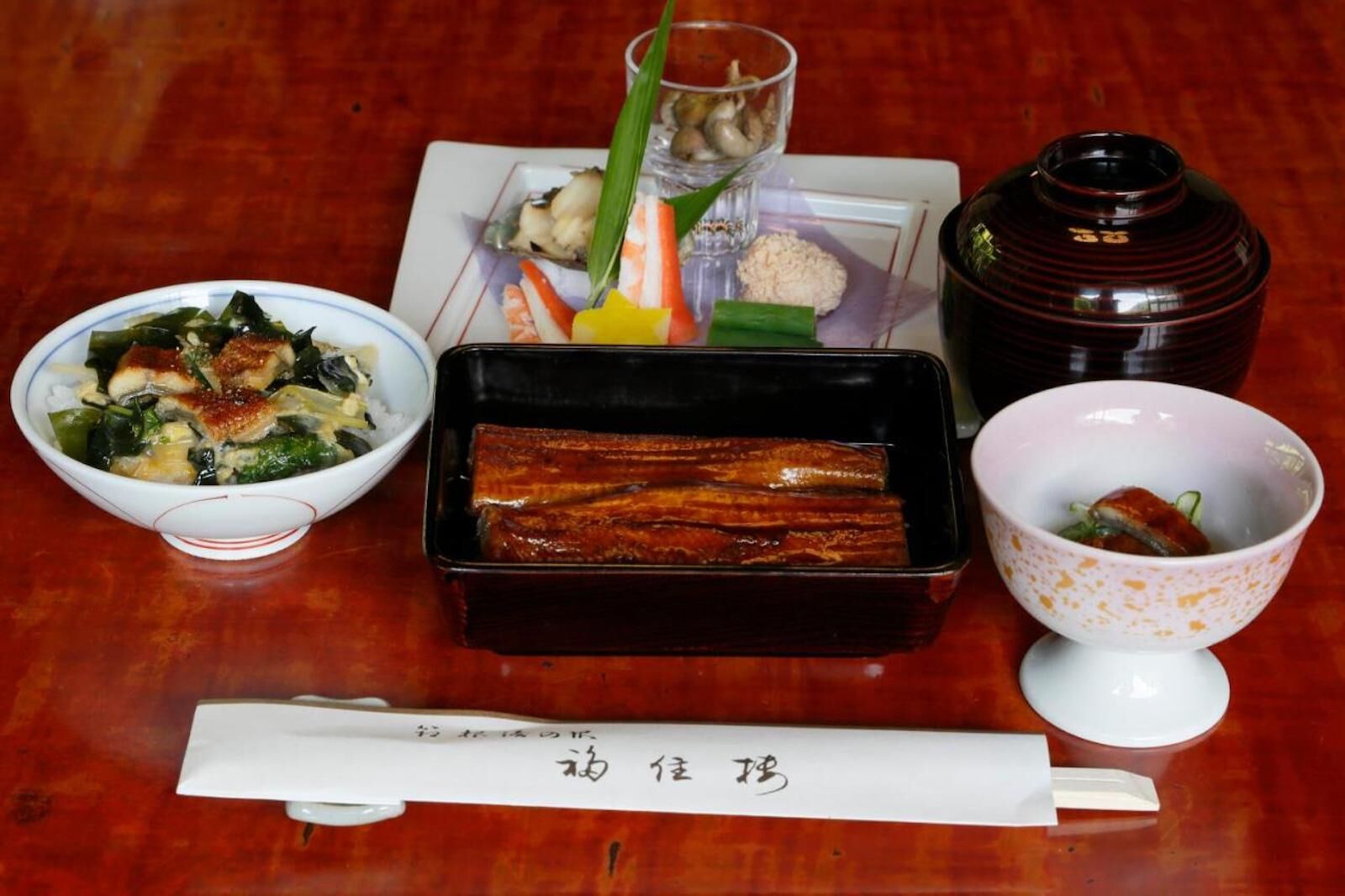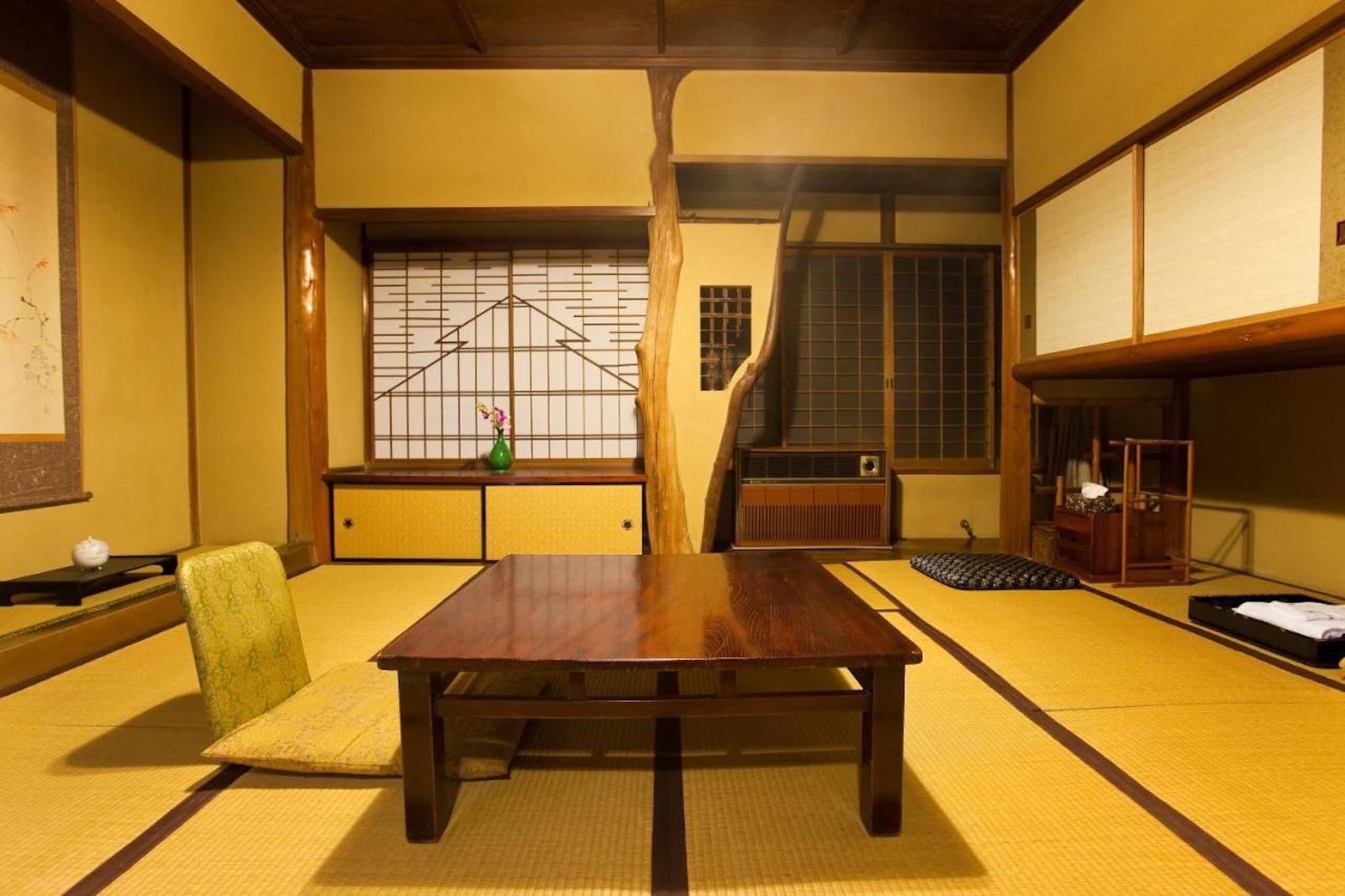 Sometime between 6 and 7 PM, you'll be served your Kaiseki dinner. Exceptionally unique Japanese food is one of the main benefits of staying at Fukuzimiro. Great Kaiseki meals vary seasonally, regionally, and daily. While they can be tailored to your specific dietary requirements, you'll have the best dining experience if you come prepared with an adventurous stomach. Plate after exquisite plate will be served in your room from a small dining table, where you'll sit on traditional floor seating until you're well beyond full. One of the trademarks of Kaiseki is that nothing ever tastes as you think it might. It's the exploration of textures and tastes that make this such an incredible dining event. You can usually expect some bluefin tuna sashimi, Kamaboko — a fish paste cake, and handmade tofu. All washed down with housemade Umeshu plum wine and locally sourced sake from Hakone, of course.
Your evening at the Fukuzumiro ryokan will be spent soaking and relaxing, relishing in nature and disconnected from the busy outside world. Your host will prepare your room for sleep following dinner by rolling out the thick futon bedding onto the floor, and again before breakfast, fold it all away. Kaiseki-style breakfast can be a fishy affair, difficult for those with a more western palate, but adventurous eaters will be delighted by the diversity in dishes.
To get the most from your ryokan stay, it's recommended that you visit for at least two or three nights so that you can leisurely soak in each onsen and enjoy the serene surroundings without hurry. Staying in a traditional Japanese inn like Fukuzimiro is a luxury experience worth adding to any Japanese itinerary. It's also a great way to break up the monotony of busy city-hopping that most travelers to the country fall into.